25% OFF ALL Prints & Originals & Free Shipping. Offer applies at Check out. 3 Days Only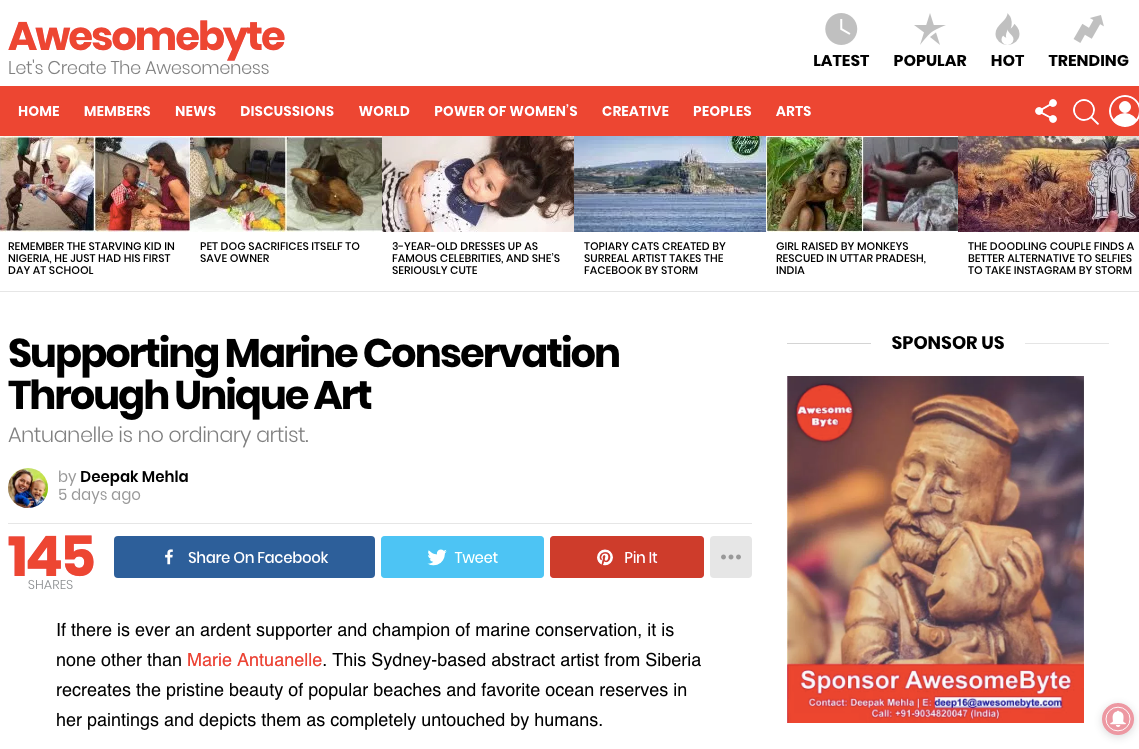 Supporting Marine Conservation Through Unique Art Antuanelle is no ordinary artist. by Deepak M...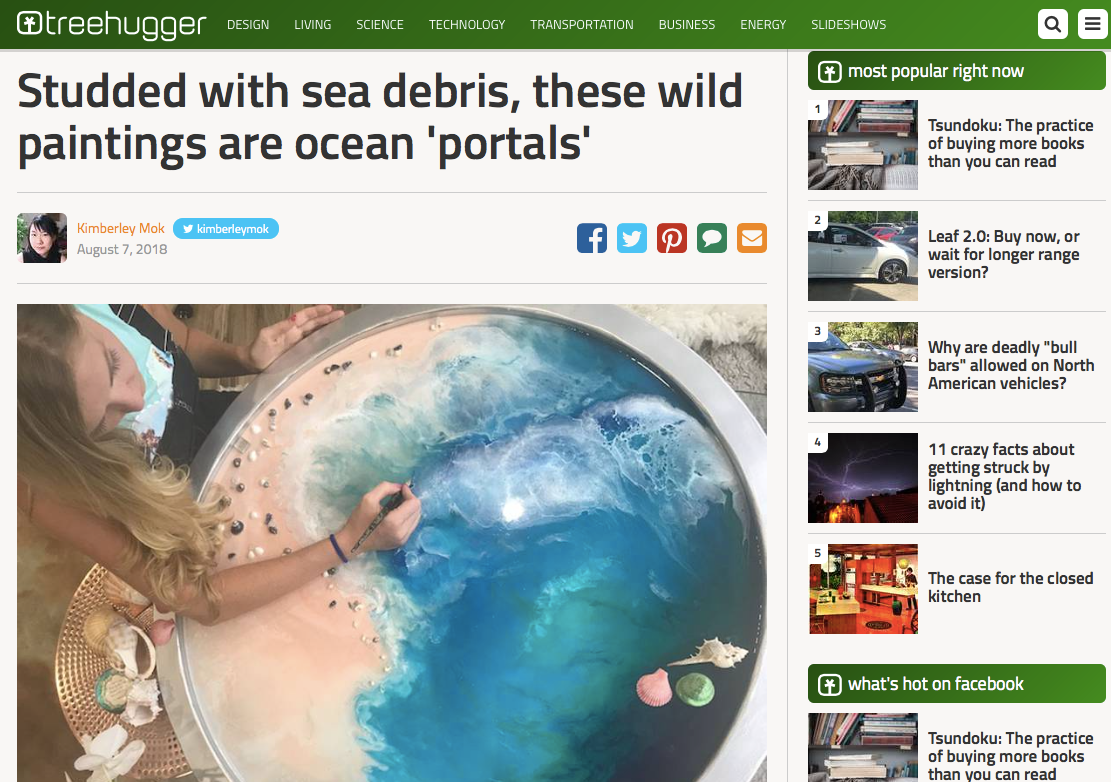 Studded with sea debris, these wild paintings are ocean 'portals' © Marie Antuanelle See...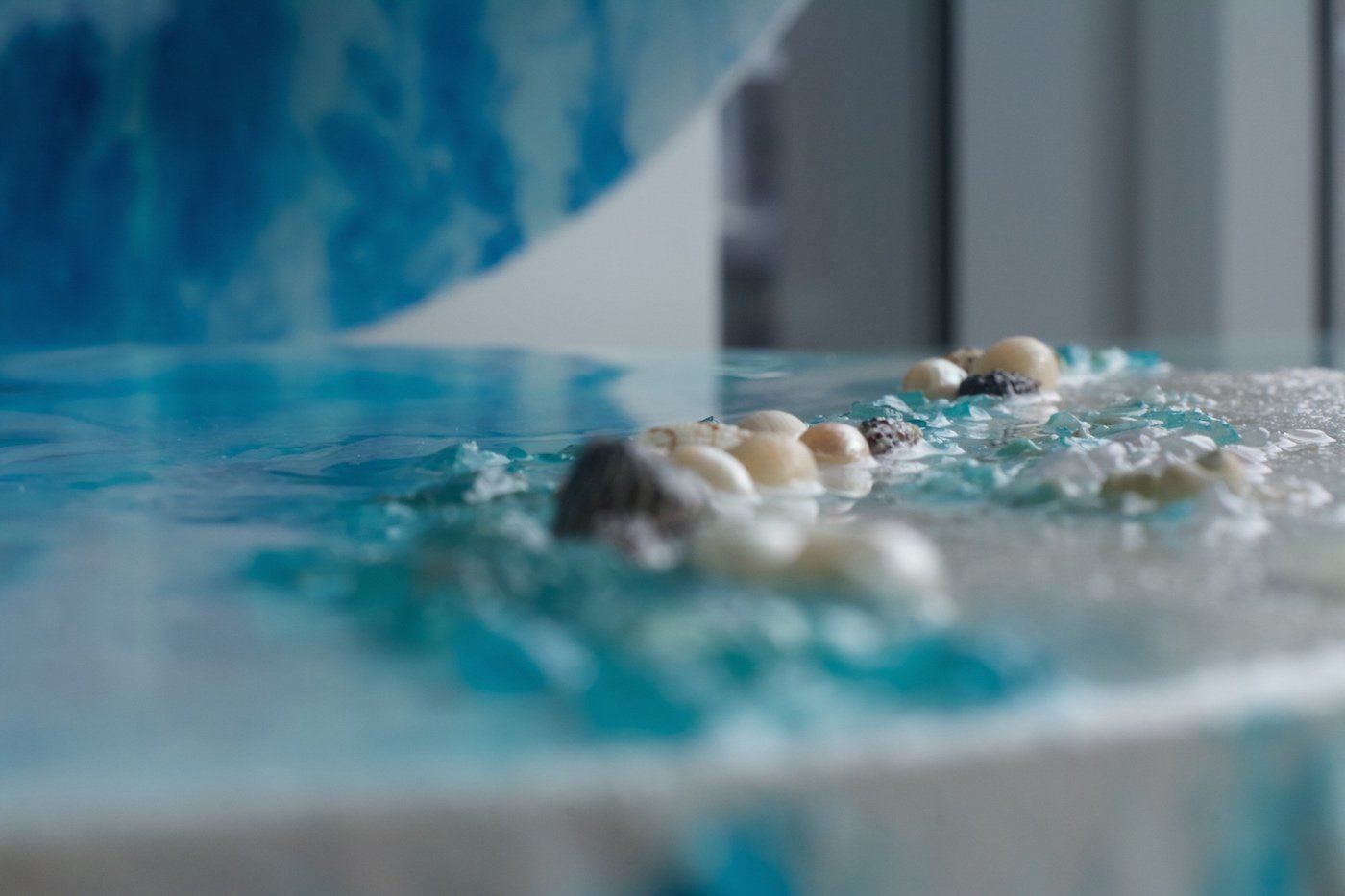 CREATIVE EMOTION / KALEIDOPRESS by Ak Akkawi   "You need to experiment and understand that differ...