15% OFF ALL Prints & Free Shipping. 50$ OFF Boho Neutral - Use Code [50$off]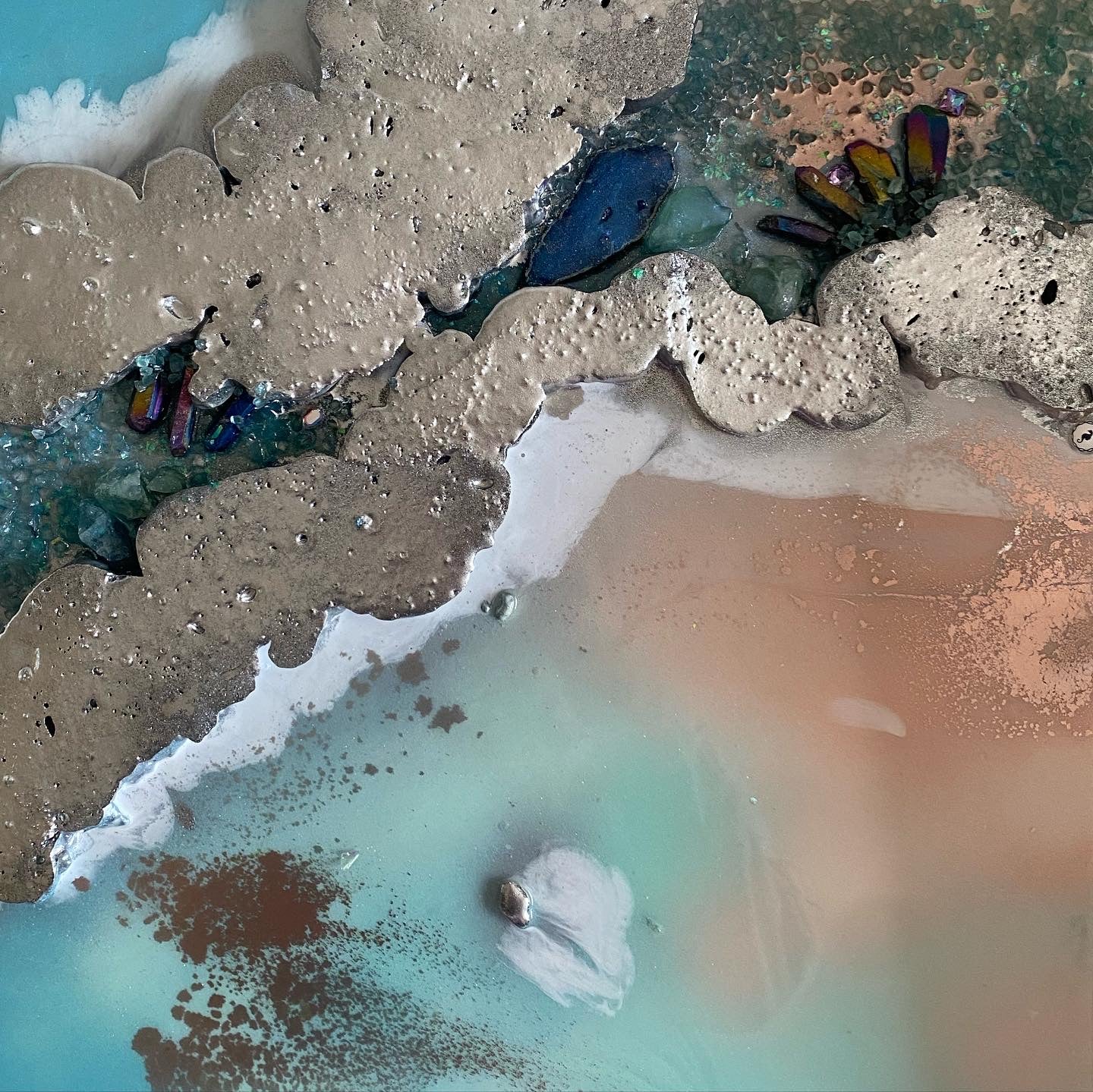 Crystal Artworks with Genuine MINERALS 
Chakra Balanced Crystal Art
AMETHYST, CITRINE, QUARTZ and SWAROVSKI CRYSTALS 

Her unusual Freeform Crystal Artworks with Chakra Balanced Gemstone Crystals  got featured on various News channels - FoxNews, My Modern Met, Bored Panda, Yoo Channel, and International Art celling platforms - 1stdibs, Singulart, Saatchi and local - Bluethumb. Her works were featured in the famous local Channel9's The Block Shop and United Interiors.
Antuanelle's Abstract style with a variety of flow mediums, each artwork is created with meditation, each crystal connected with its chakra to create. Her desire to achieve unusual and unique effects through her art has made Antuanelle a beloved figure in  Chinese Cultural Centre, Mosman Art Gallery, Hunters Hill Art Gallery, Australian Maritime Museum and Westfield. Her Artwork 
has since been featured on Hunters Hill Art Prize billboards throughout Sydney. 
Abstract Seascapes made with  Real  GEMSTONES & PEARLS & SEASHELLs
Portholes to the Ocean
Ocean Art For Conservation
Antuanelle's  Ocean Resin art spark conversations about the importance of marine conservation—her Abstract Ocean Artworks connect people to the pure beauty of popular beaches and ocean reserves, depicting them as if they were completely untouched by human presence. 
Antuanelle is a Sydney-based abstract resin artist. Her artworks are inspired by beaches she has travelled to, and objects she has collected from those locales: Sand and Seashells.  Using AMETHYST, CITRINE, QUARTZ, GEMSTONES, PEARLS and SWAROVSKI CRYSTALS to adorn her artworks, Antuanelle highlights how precious natural beauty is to humanity—she intentionally erases any traces of human presence to impart the feeling of a completely wild and pure world.
Crystals - Seashells - Sand - Swarovski
Antuanelle
One of a kind Crystal Artworks with Chakra balanced Gemstones
Abstract Seascapes for Ocean Conservation
Boho Floral Art inspired by Australian Coastal Native Flowers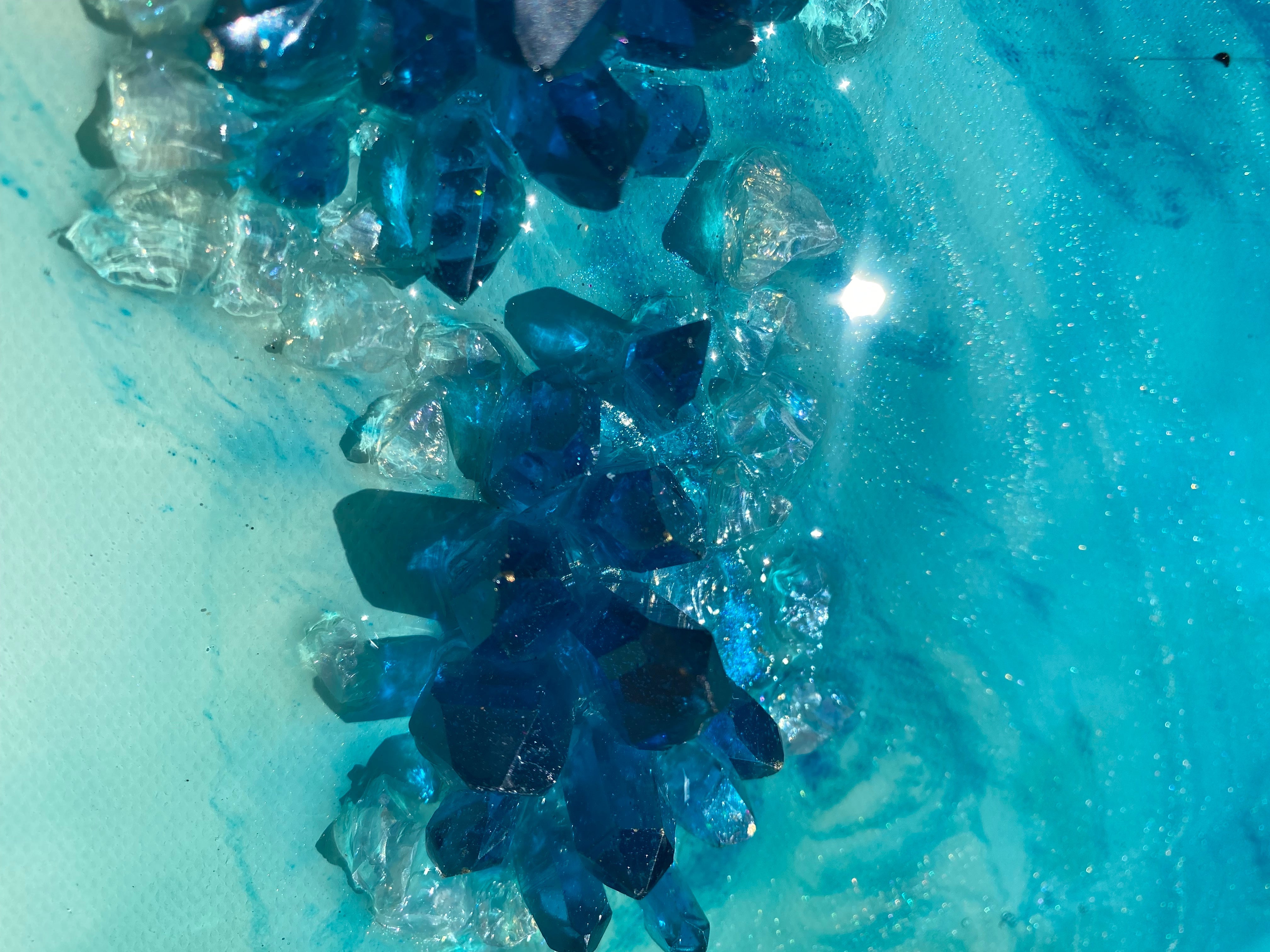 CRYSTAL ART
One of a kind Crystal Artworks with Chakra balanced Gemstones; AMETHYST, QUARTZ, CITRINE and 30+ other minerals used in harmonised chakra balanced combinations to enhance WISDOM, HEALTH, PROSPERITY, ABUNDANCE and LOVE.
OCEAN ART
Ocean Artworks for MARINE CONSERVATION. Abstract Seascapes with SAND, PEARLS and SEASHELLS from different beaches around the world.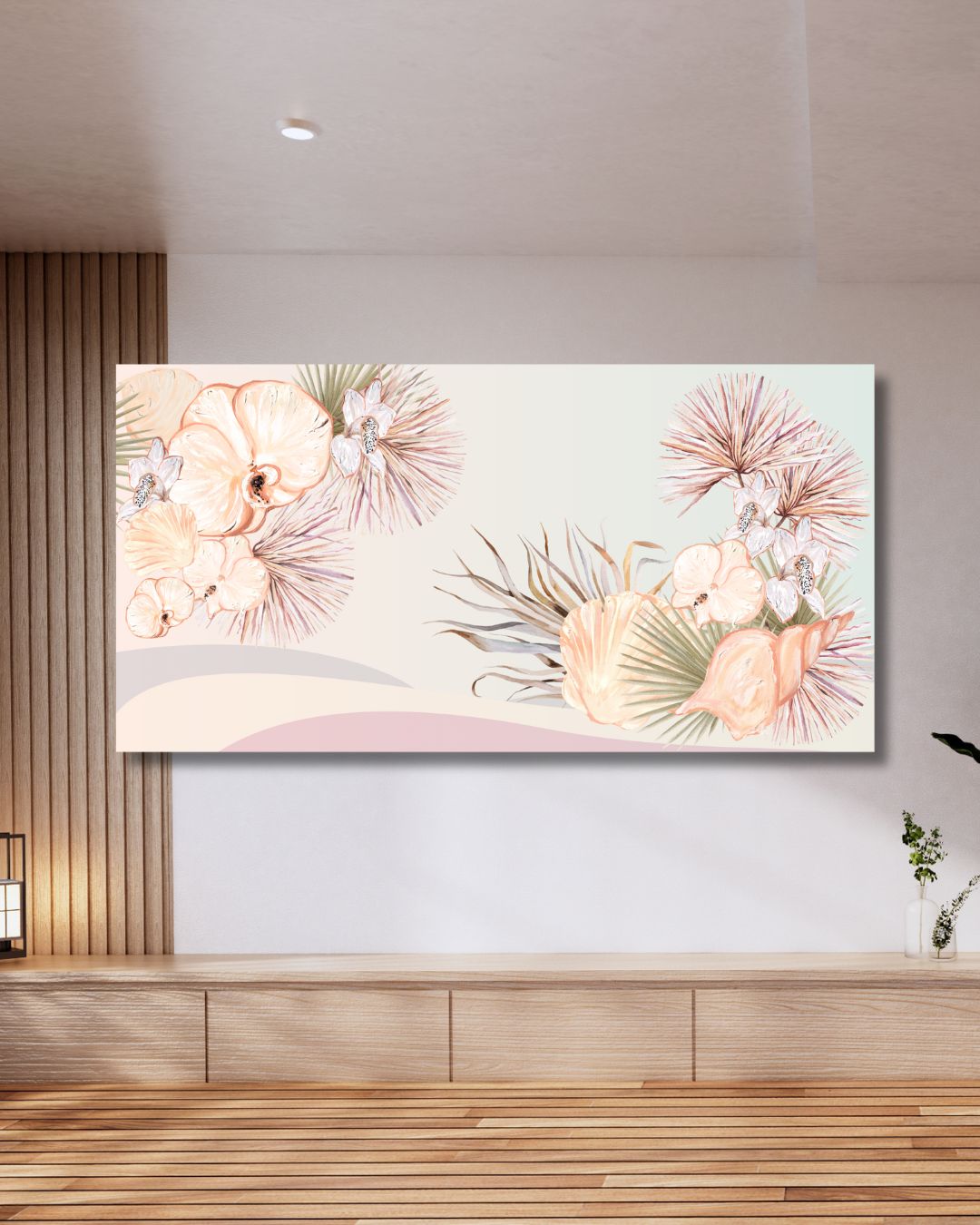 BOHO FLORAL ART
Inspired by Australian Coastal Native Flowers. Art Prints of Original Mixedd Artworks made with Heavy Texture and Quartz sand background.