15% OFF ALL Prints & Free Shipping. 50$ OFF Boho Neutral - Use Code [50$off]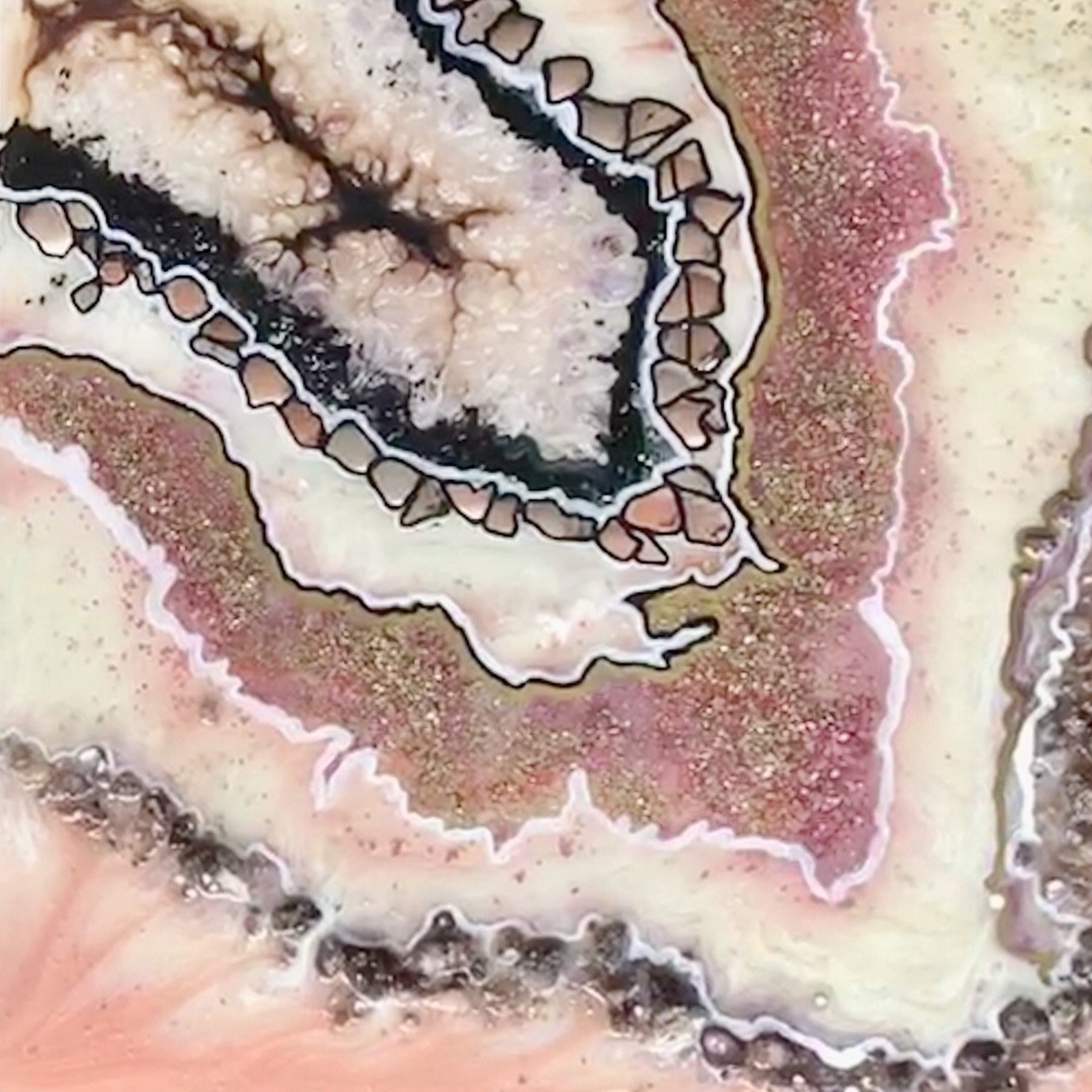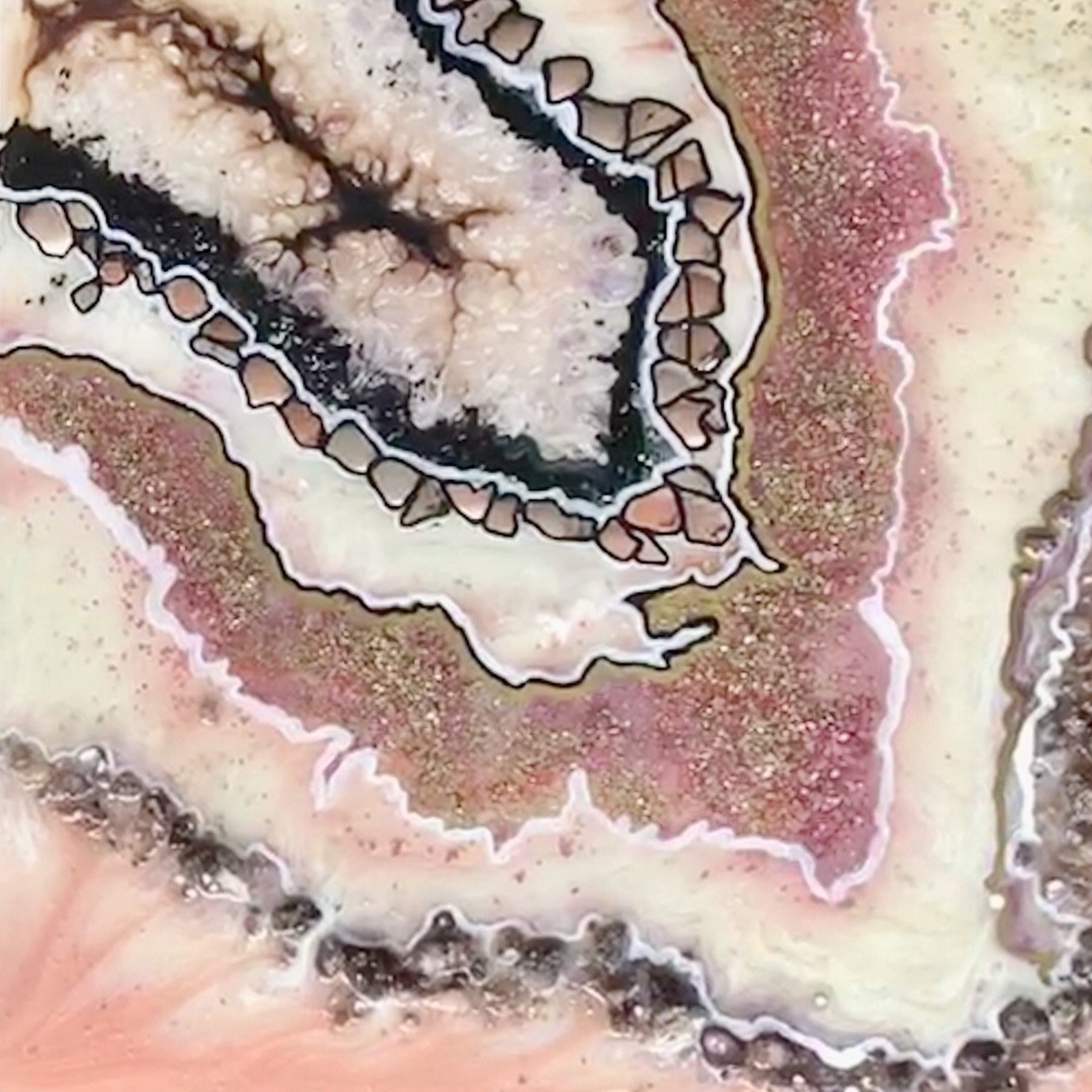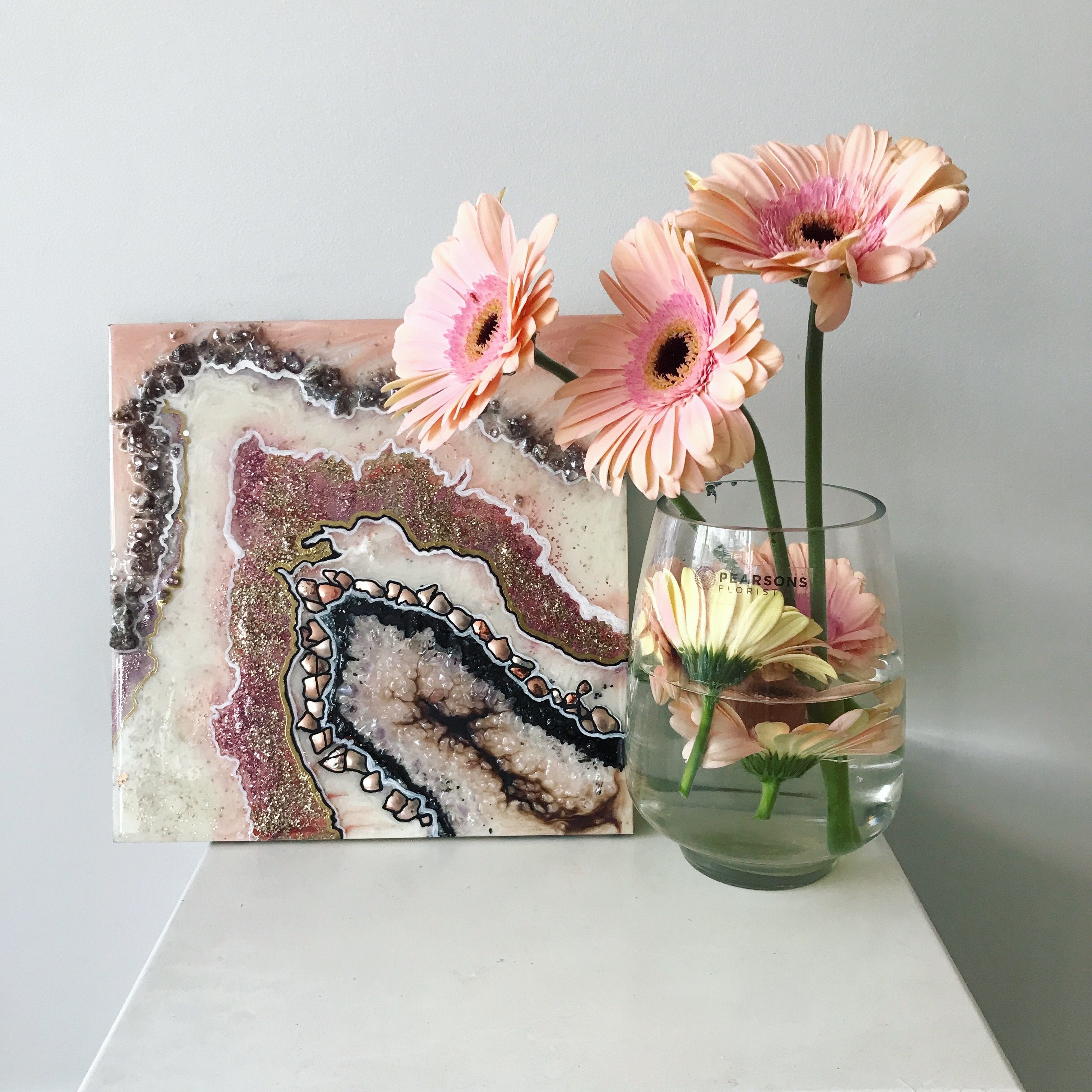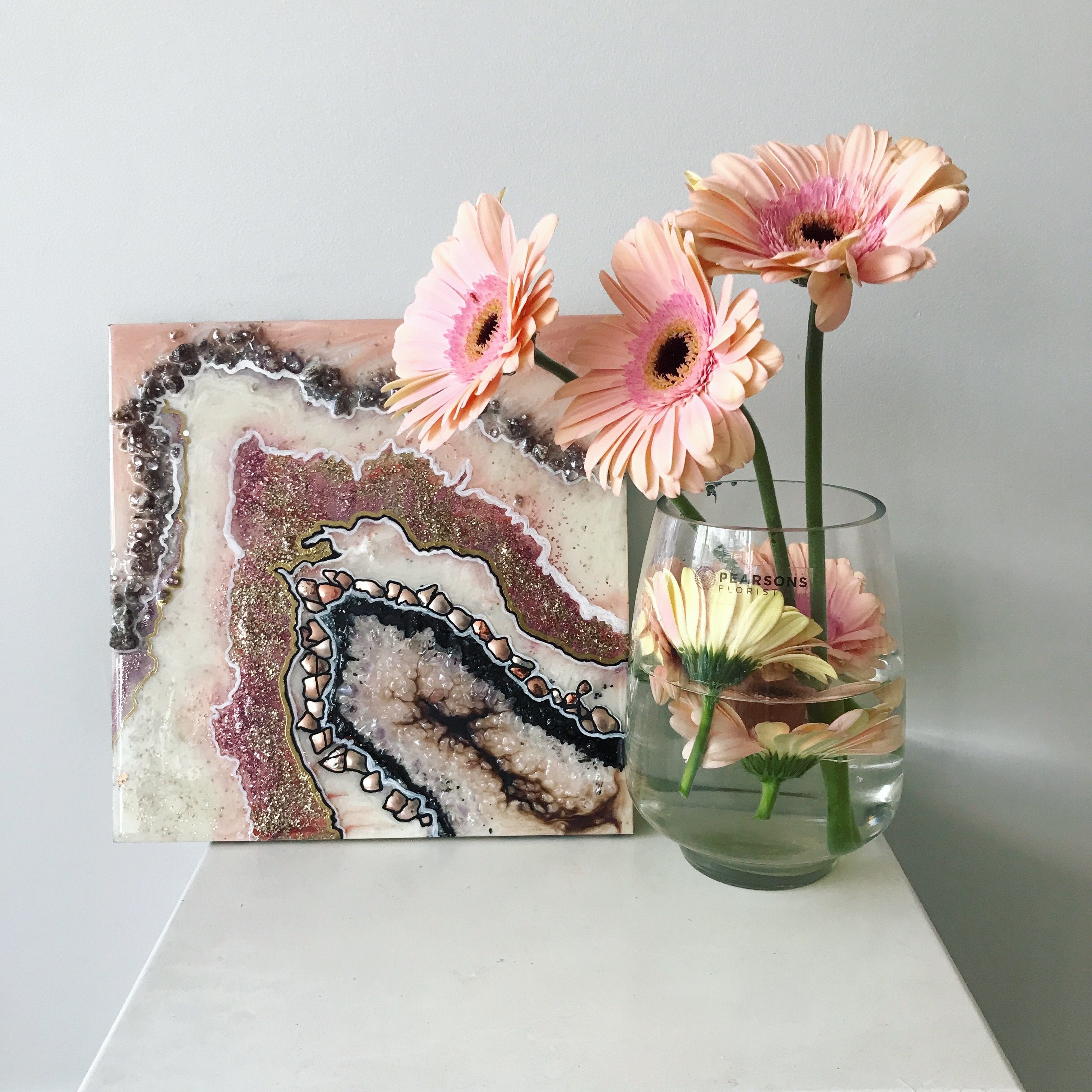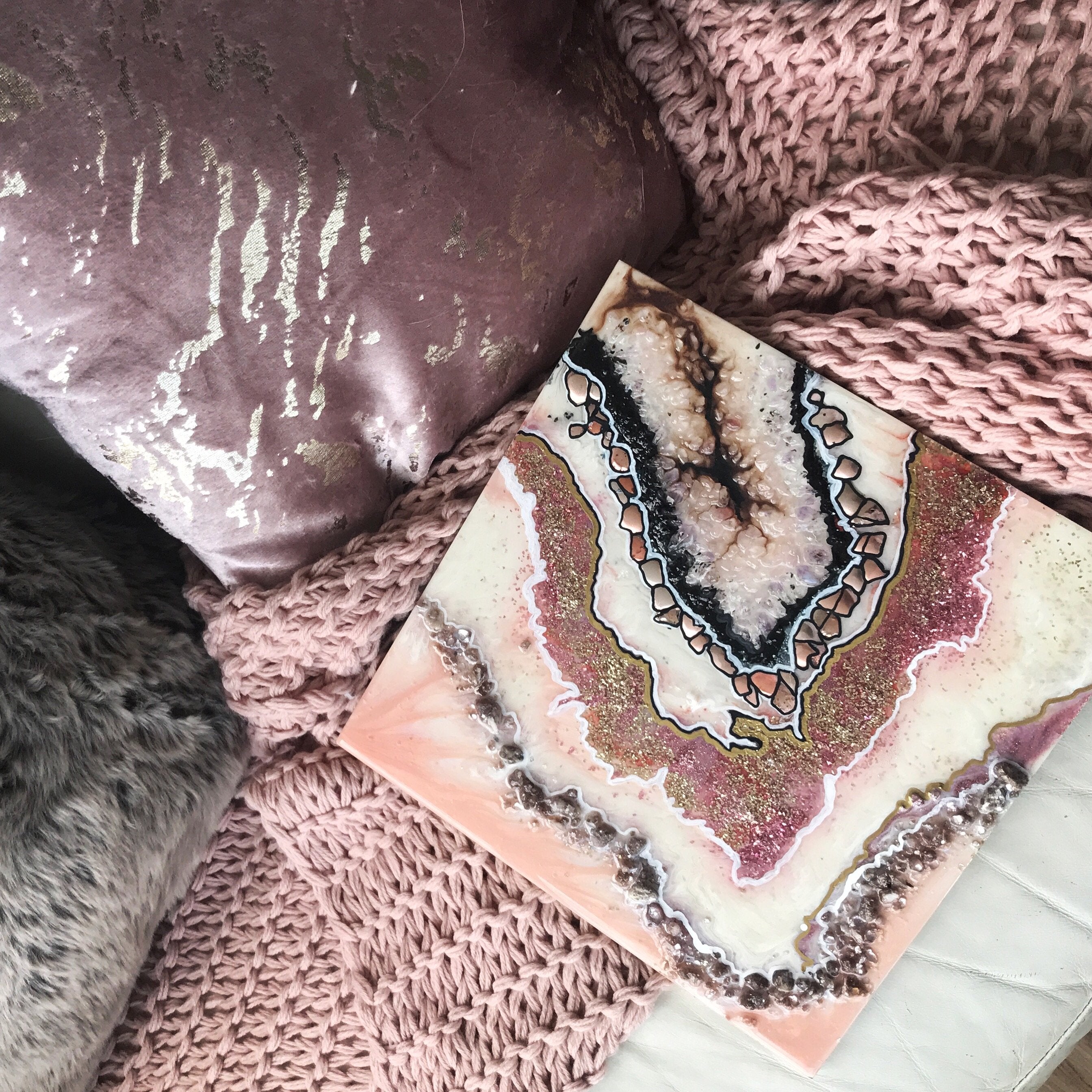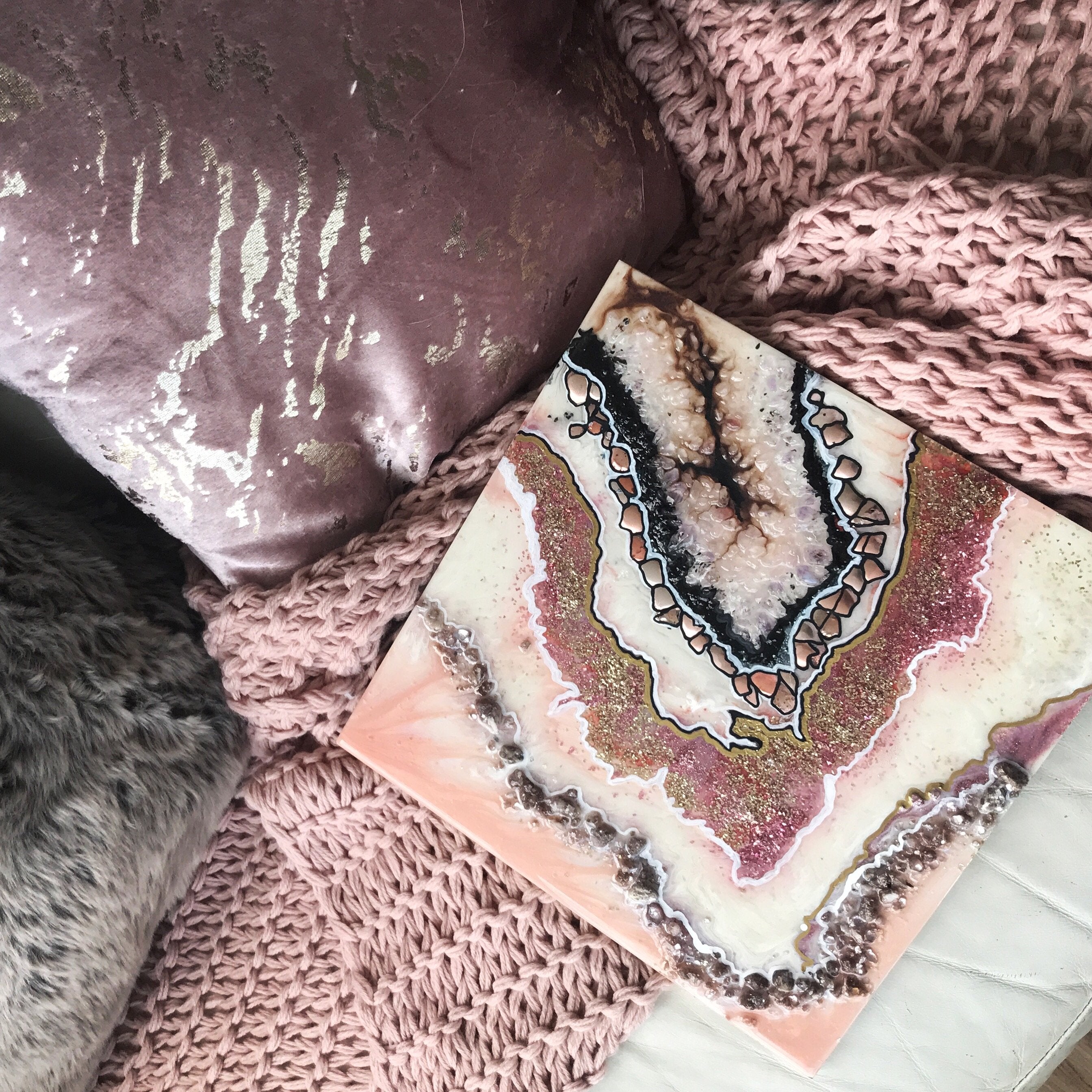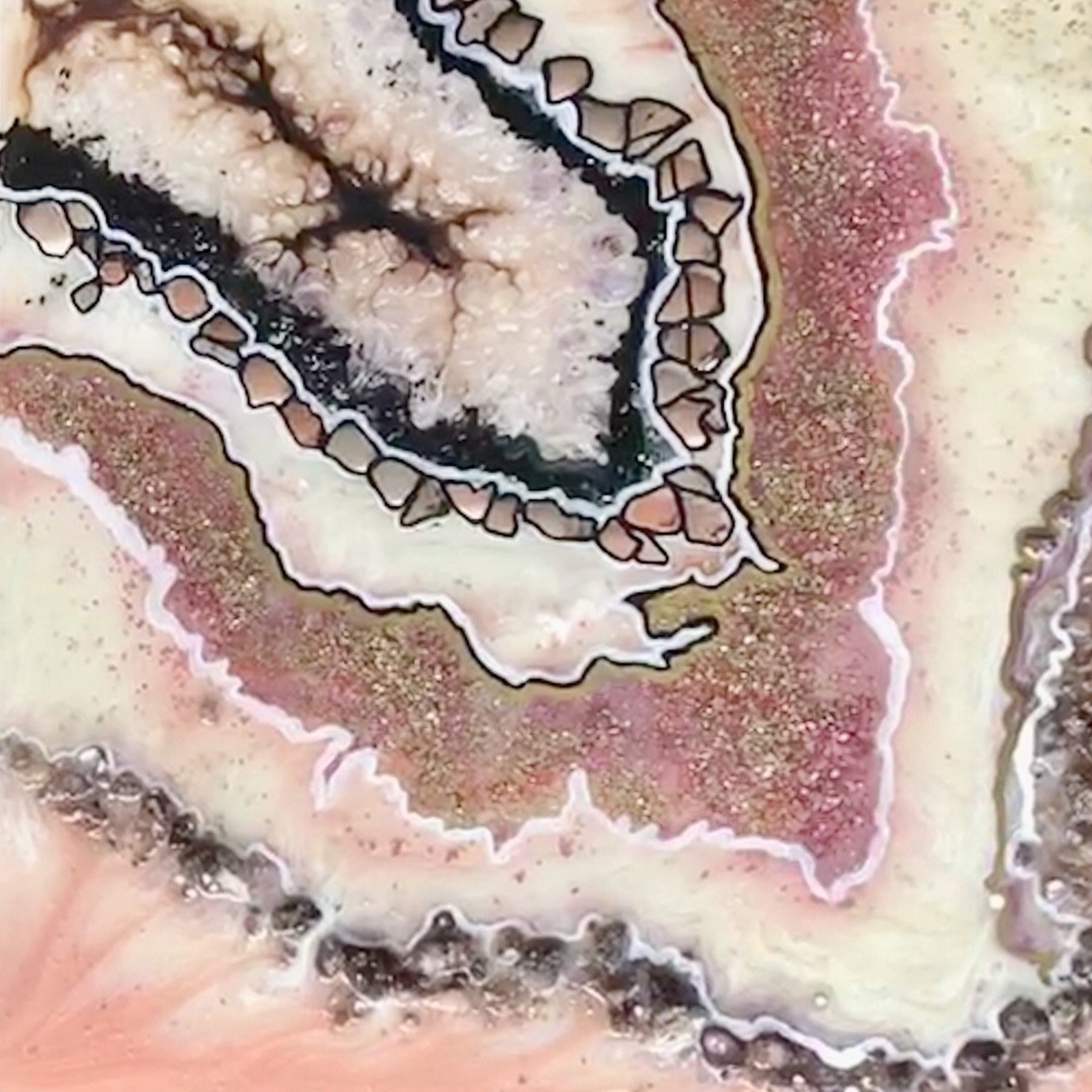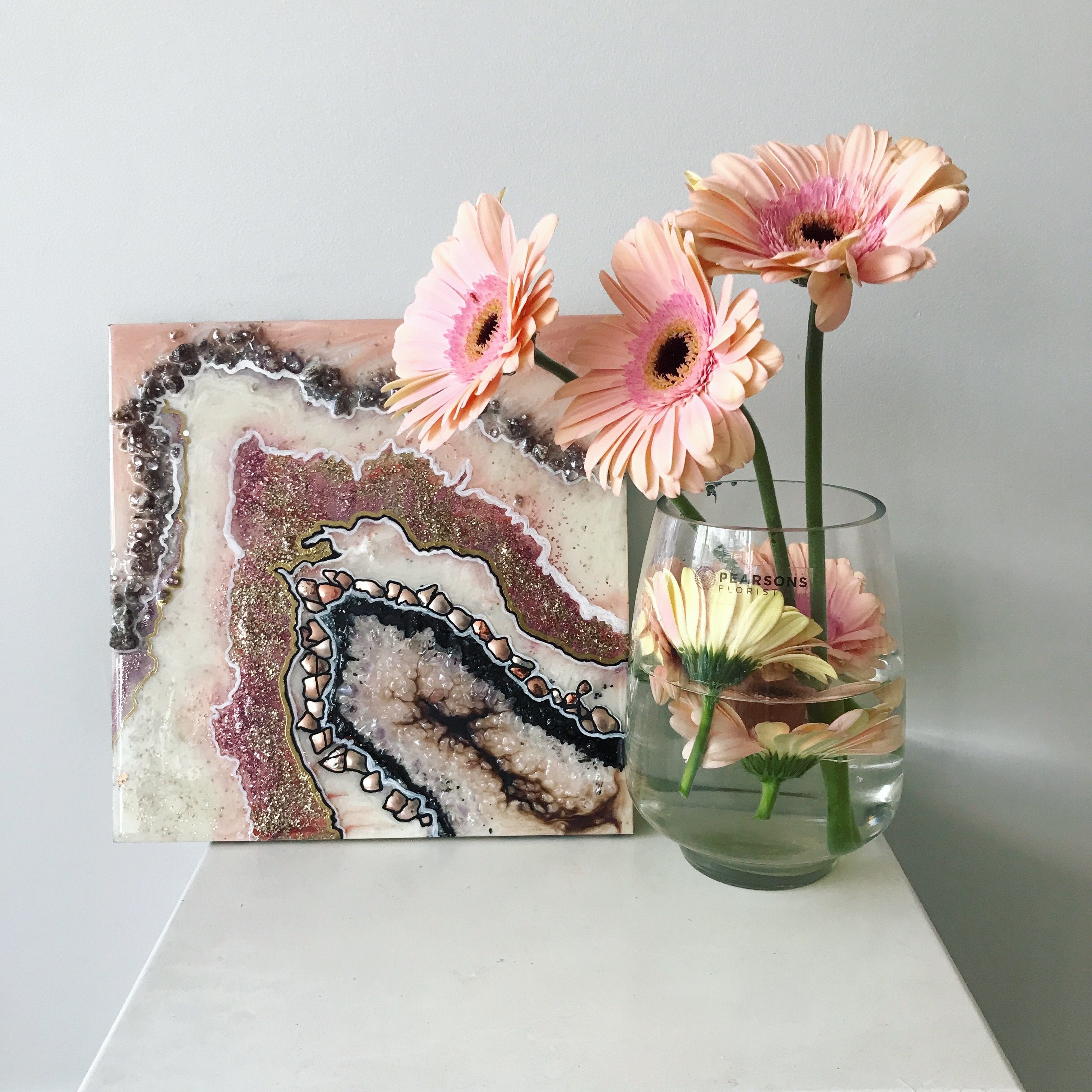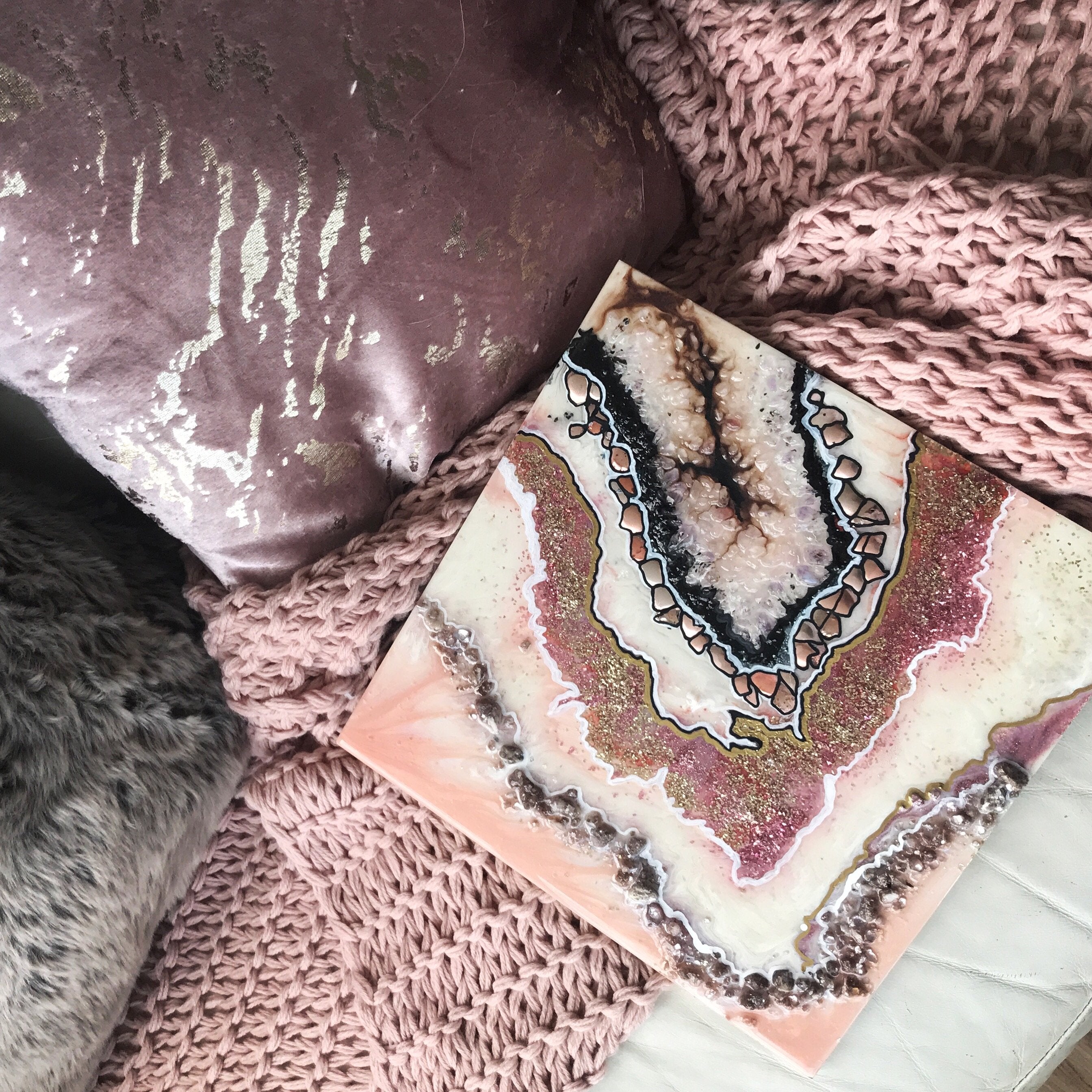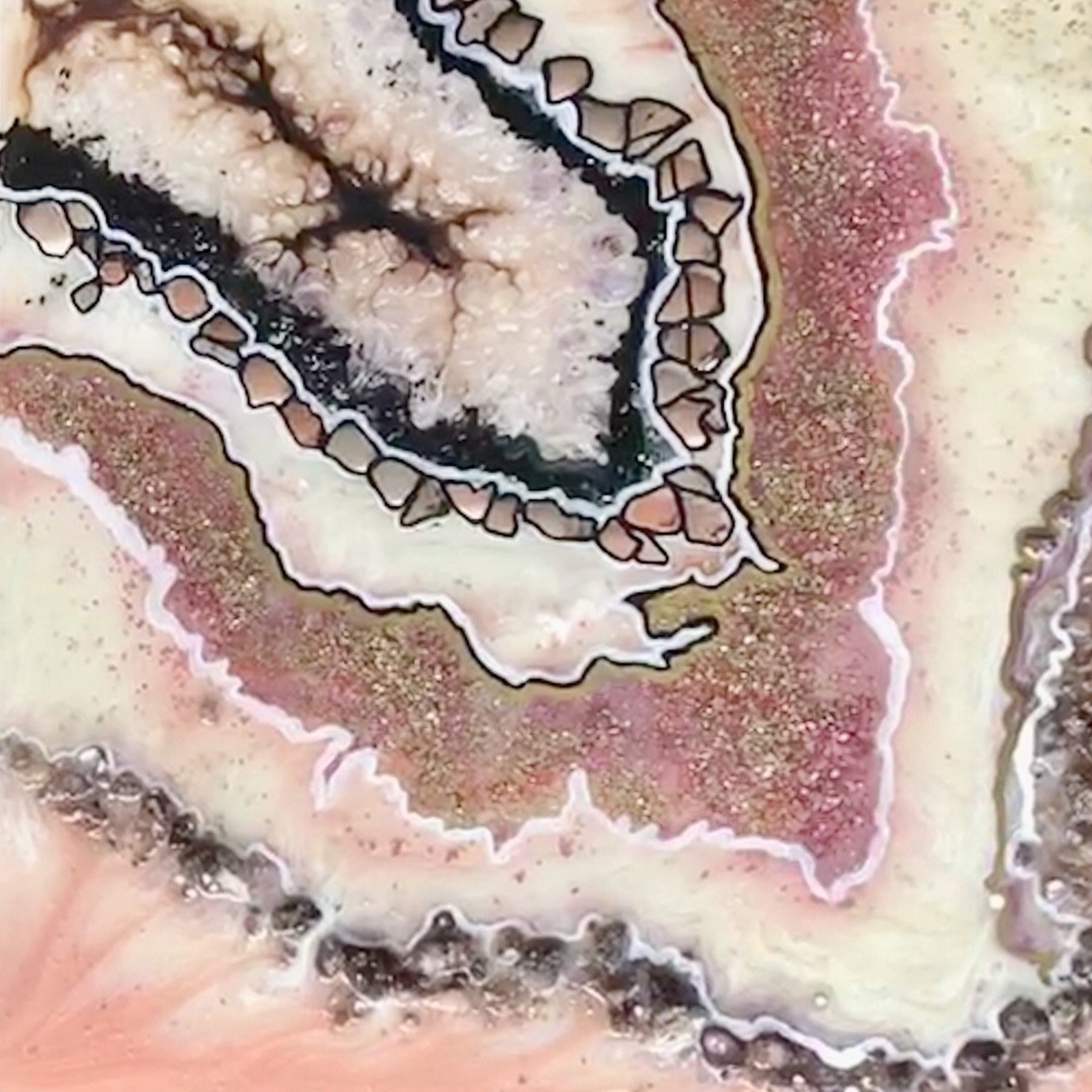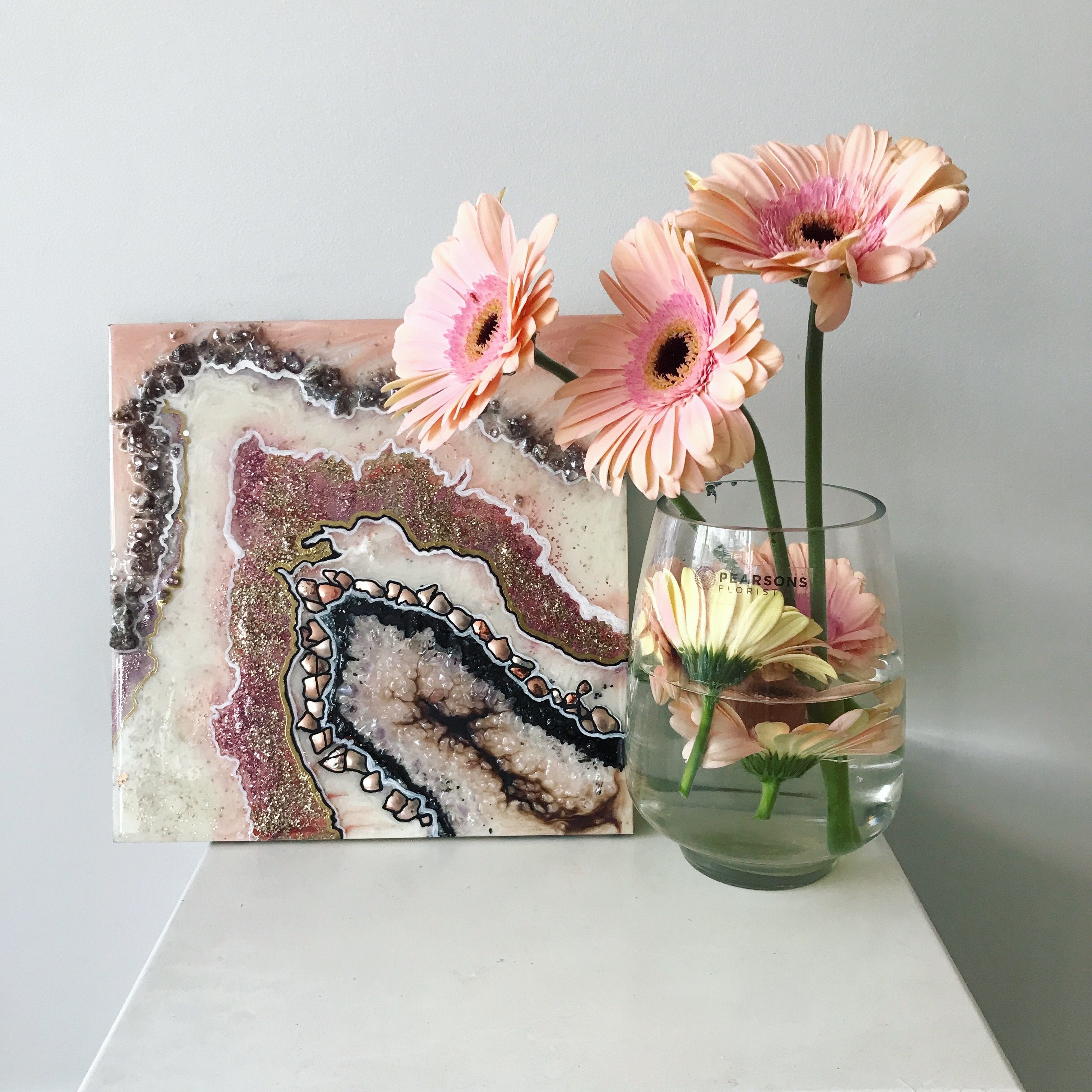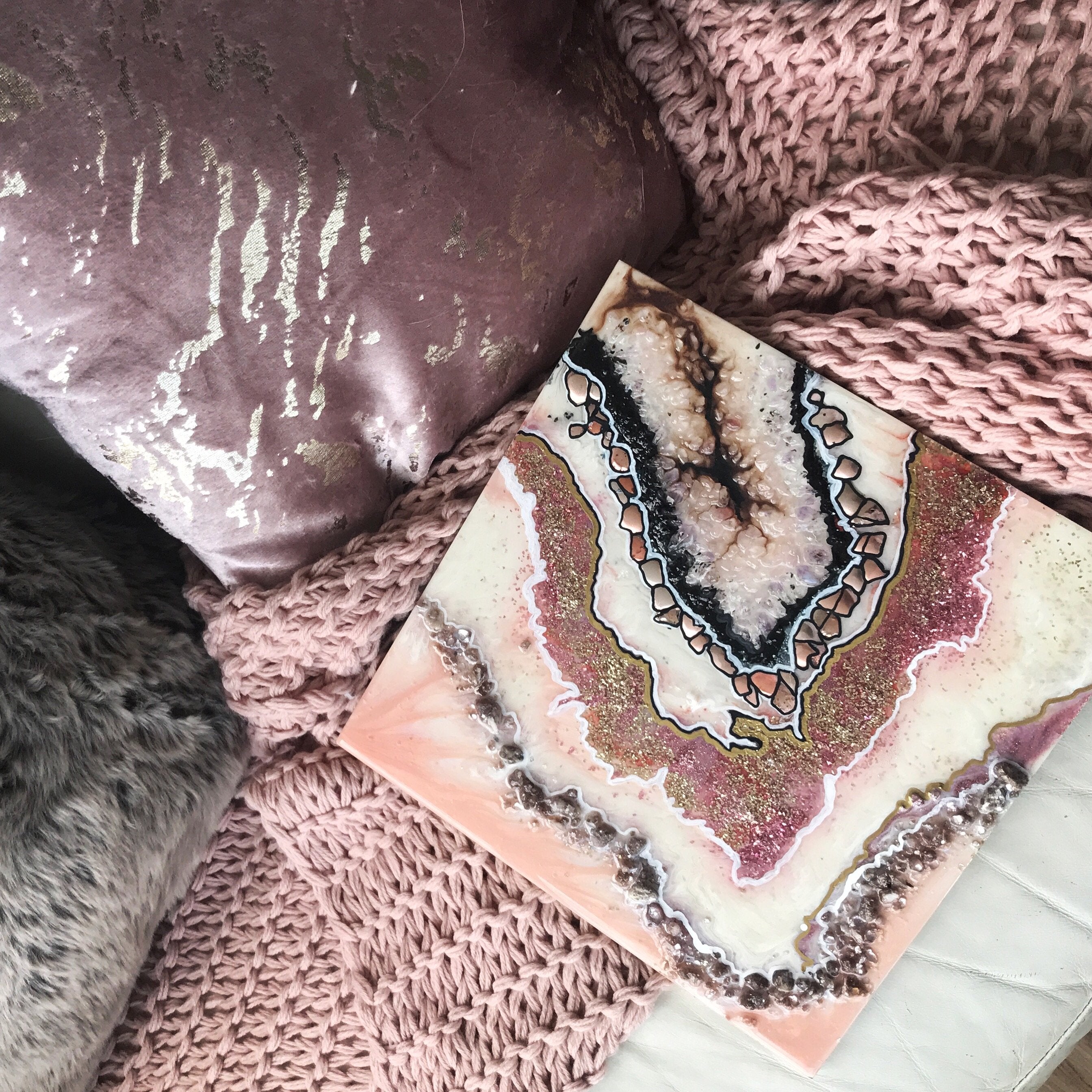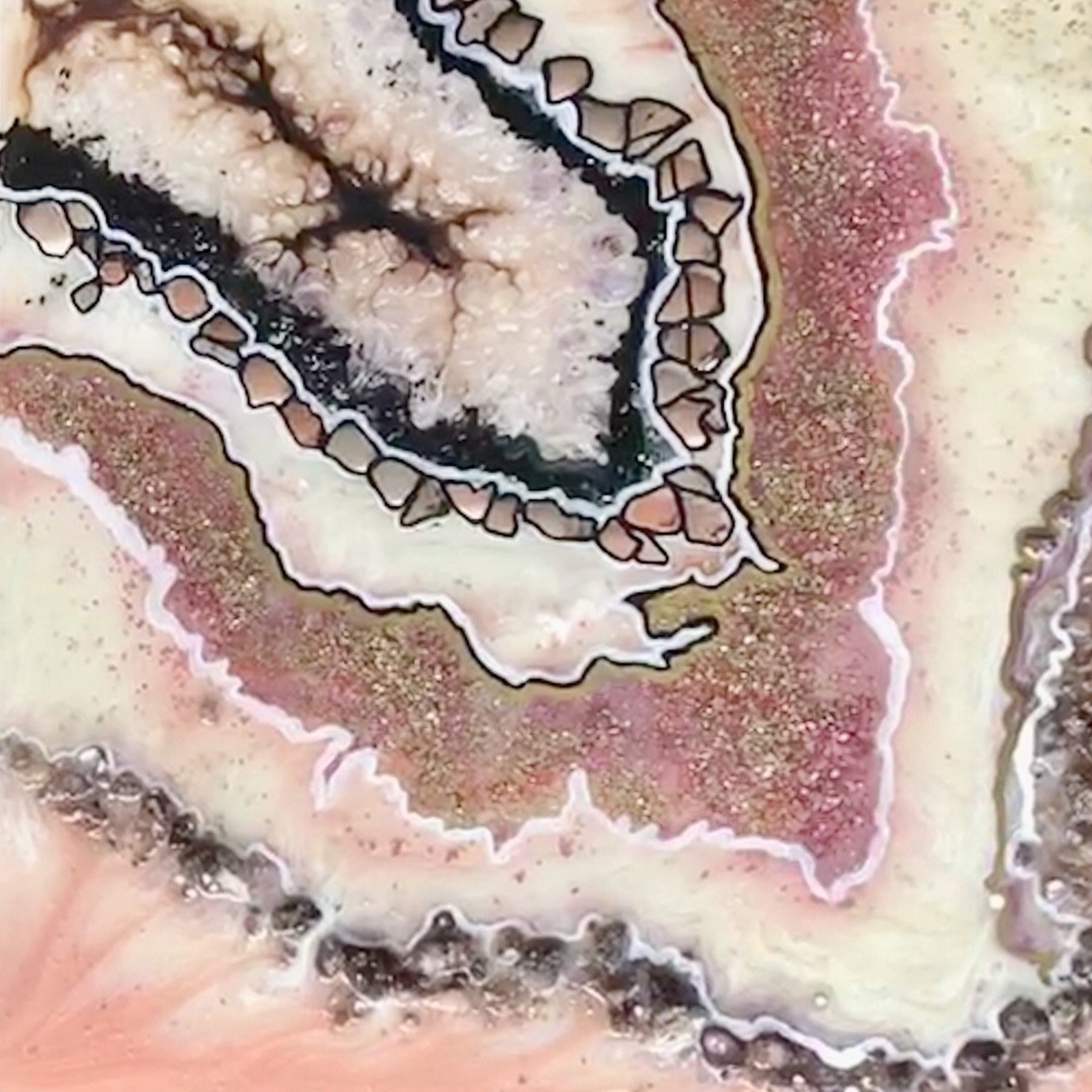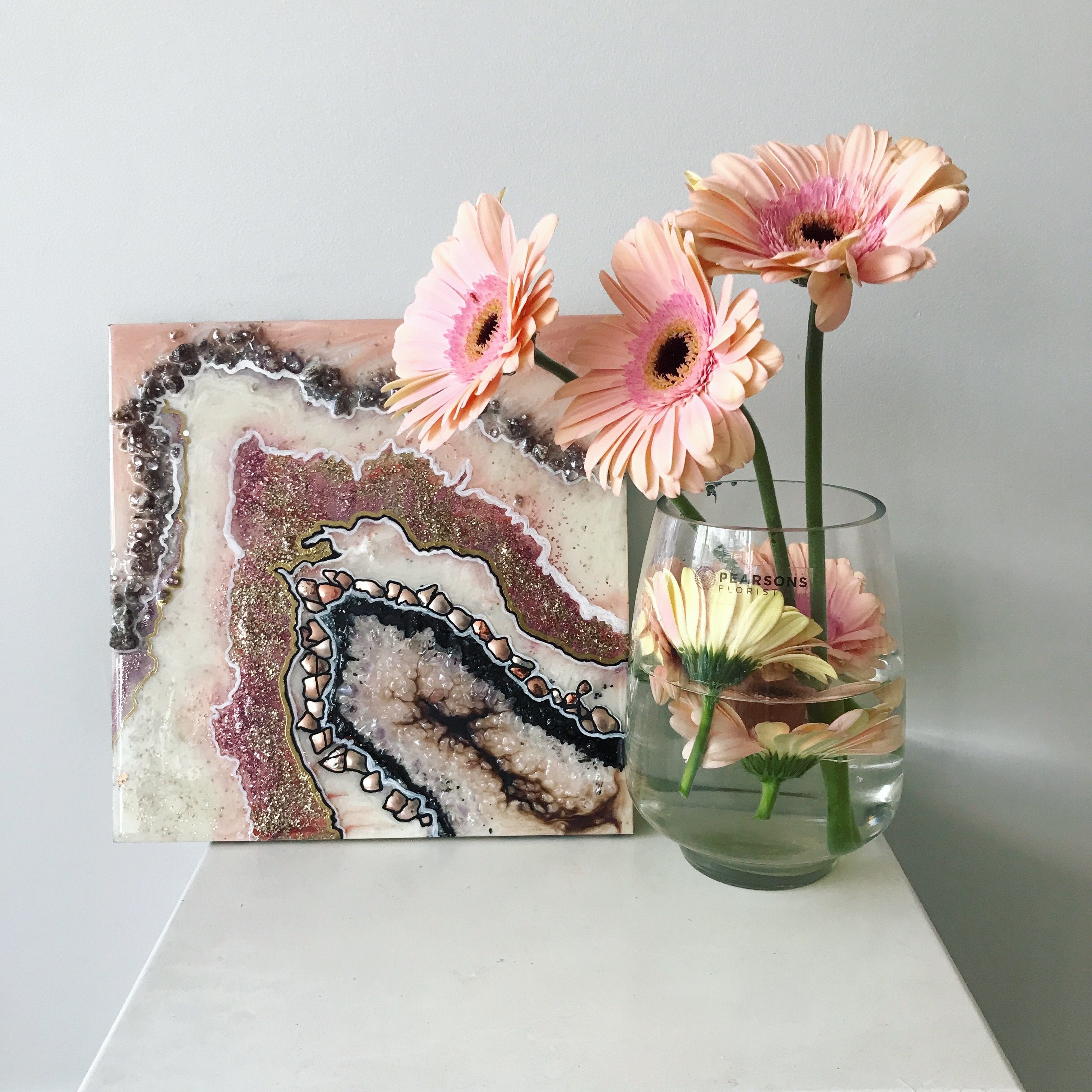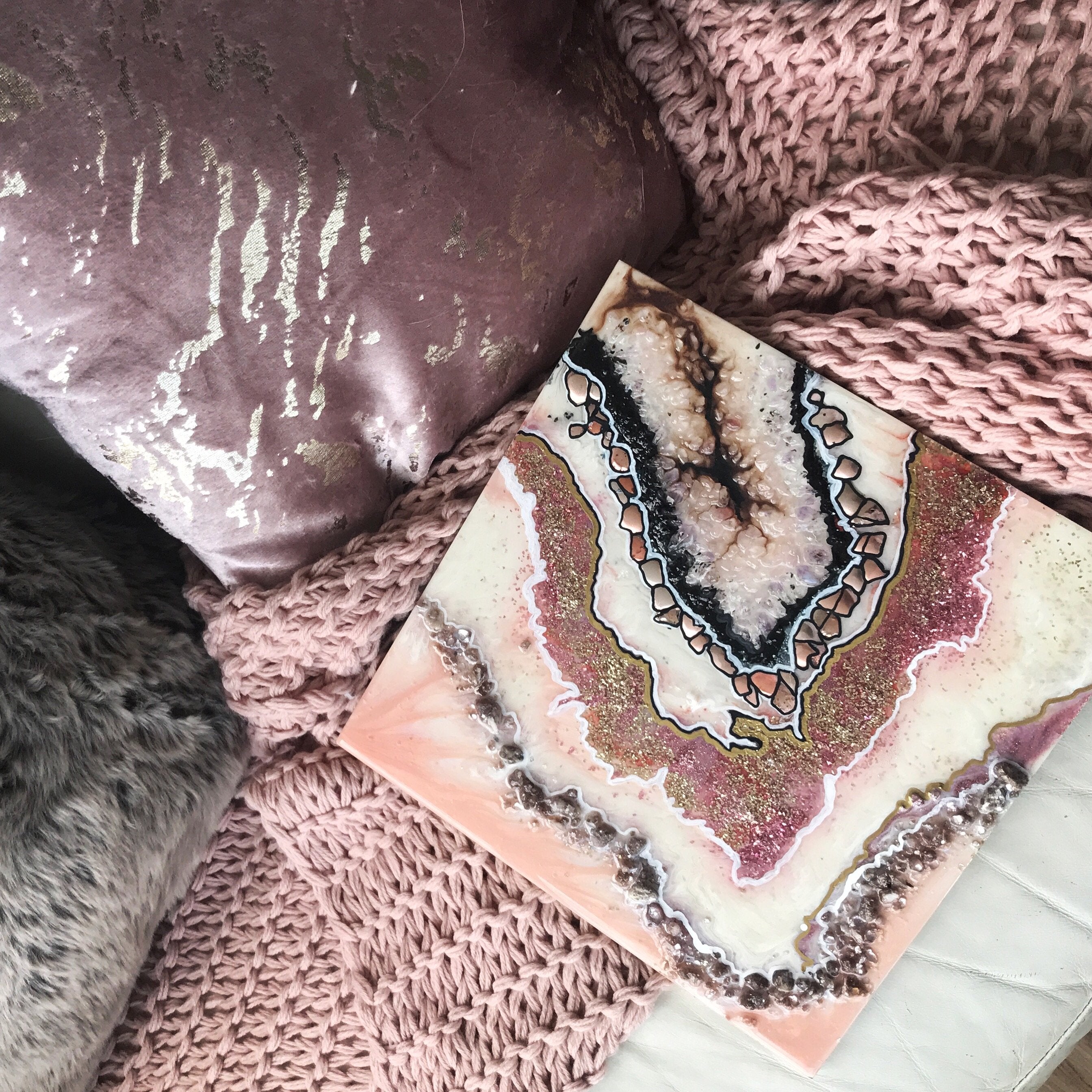 Rose Quartz Geode. Gemstone Crystal Artwork
MADE TO ORDER CUSTOM ARTWORK - Custom made Geode Crystal Artwork 
Sophisticated and calm pastel pink and rose gold geode with crystals, pearlescent shimmer and real minerals will be a centrepiece of attention and a good addition to other crystal accents in your interior. 
Pink and white Quartz is meaning Love, resonates with the Heart ❤️ chakra, compassion, self-love and unconditional love in the world.
Original Pink and white Abstract Art - made with real crystals and gemstones, natural pigments, inks, mixed media on canvas.  Geode Abstract Art made with crystals and liquid glass.
Features:
Shimmering Iridescent Hymn to Geode Crystal  beauty
Sophisticated  accents 
Epoxy resin coating for preservation
Fully customisable painting - 
shape/size/color/gemstones/seashells

. If you like something but want it in different colors or size - Commission is for you.


 Commission may have similar colors/gemstones/seashells/composition however due to liquid medium - the shapes and lines will always be different and unique. To order similar looking custom artwork proceed with the order here or via COMMISSION Page. 

 By ordering it below you are getting similar looking made to order artwork.

- 3-4 weeks added to production time as its made to order - colours and materials are similar - shapes and lines are always unique and impossible to replicate due to liquid nature of the medium, however I will do my best to get the same feel - final result will be different from what you see on the photo due to liquid nature of the medium and pouring technique

 
Contact Me to get Free Mock up on Your wall
Chat Now - Send me a photo of Your wall and get Free Mock Up
Click "Chat" icon on right bottom corner of the page