25% OFF ALL Prints & Originals & Free Shipping. Offer applies at Check out. 3 Days Only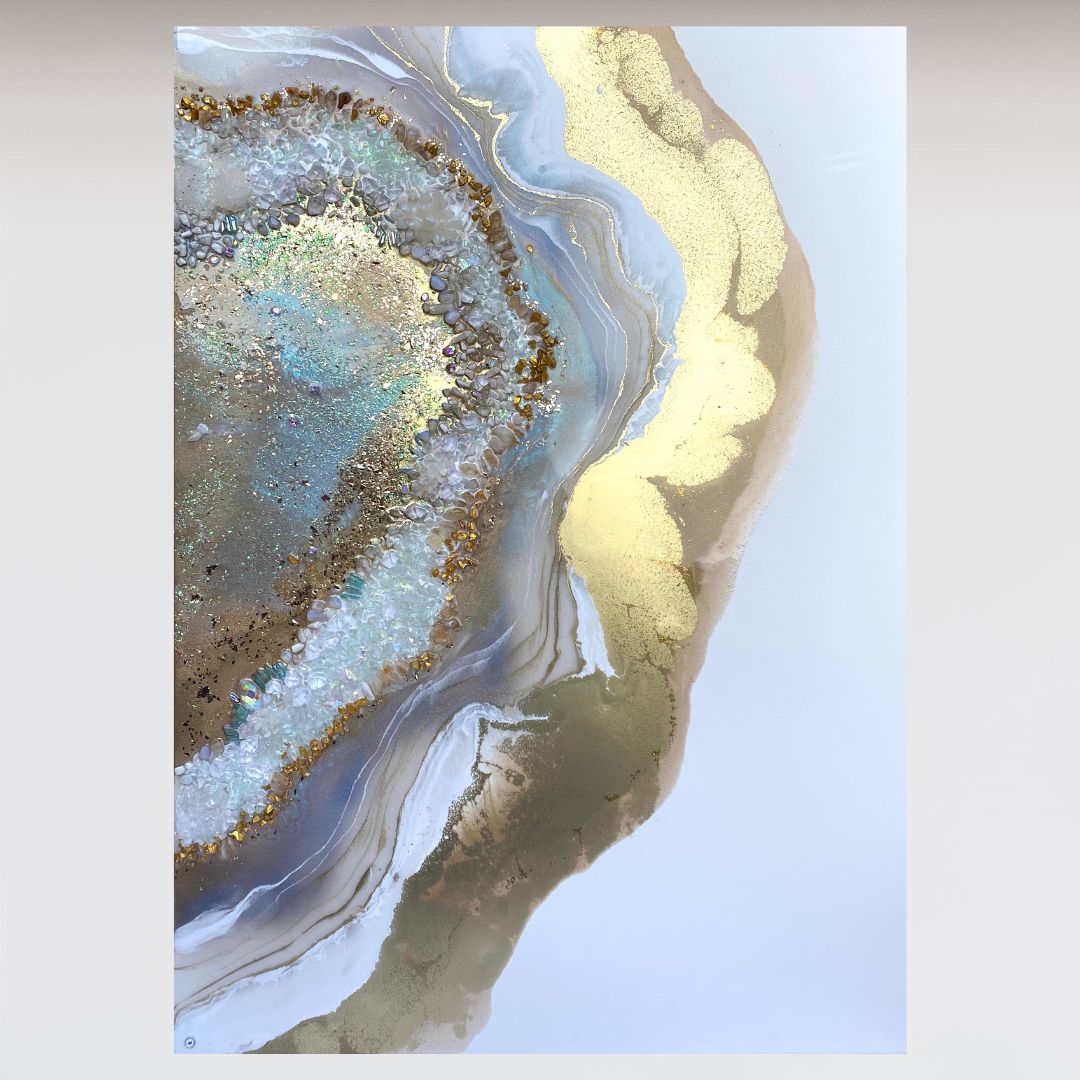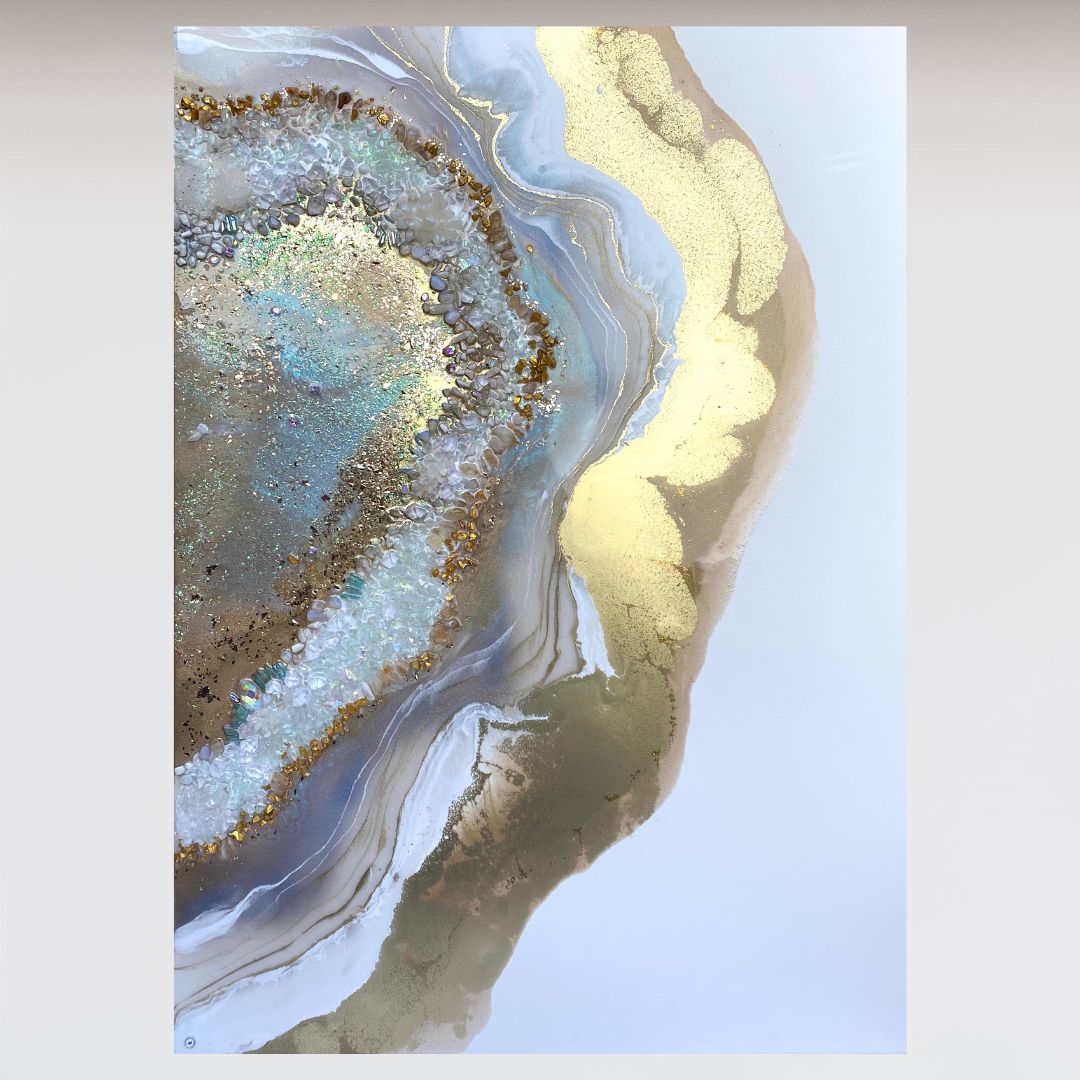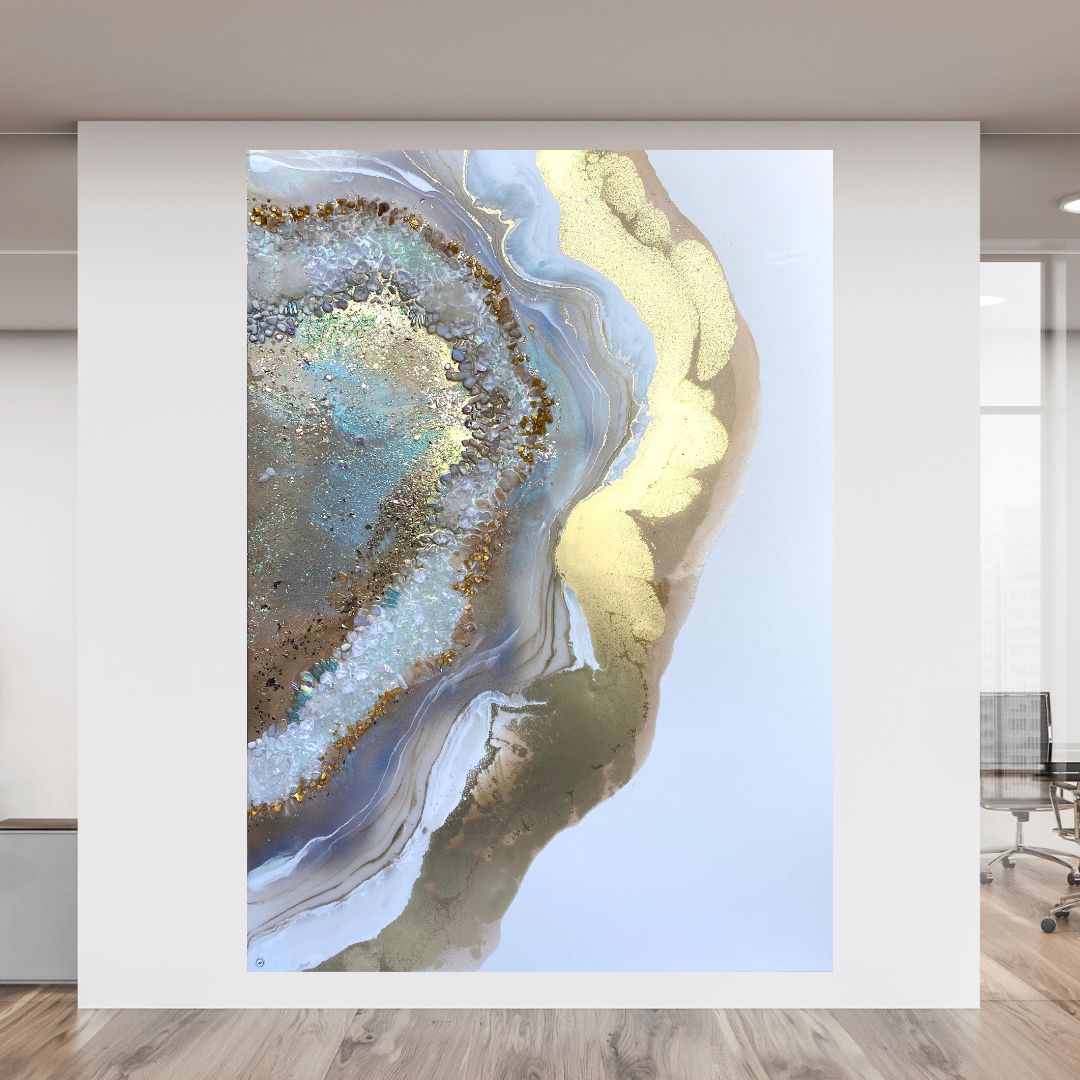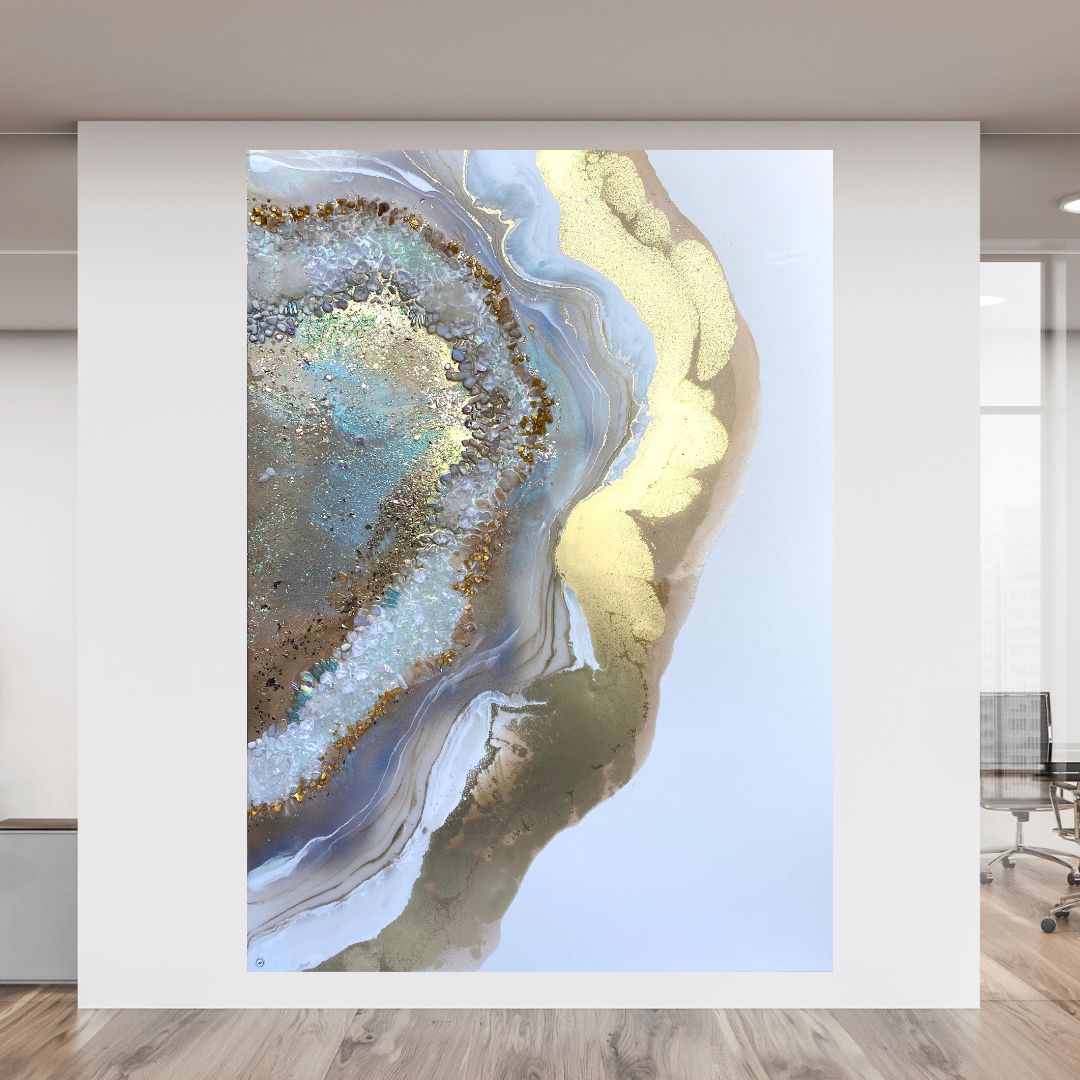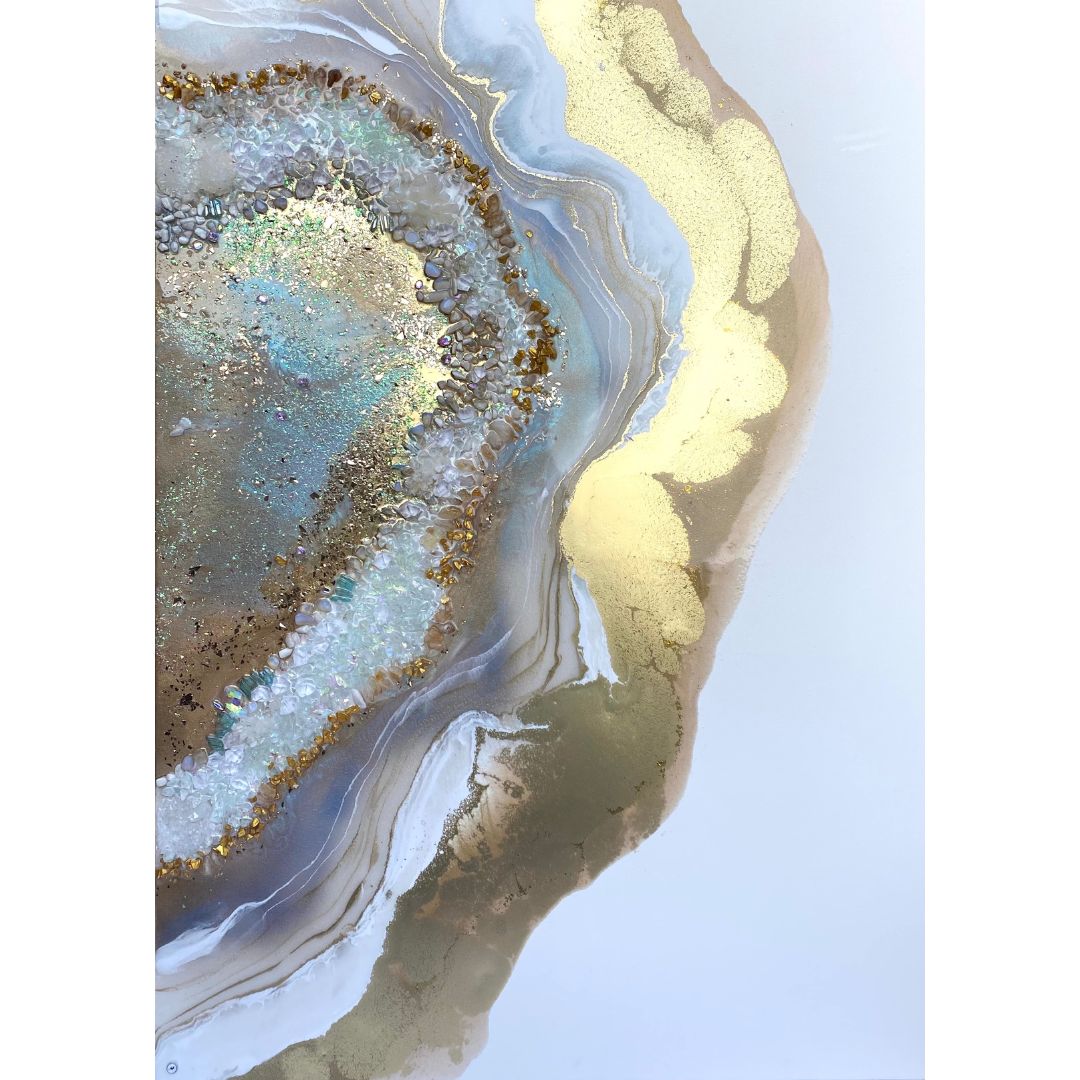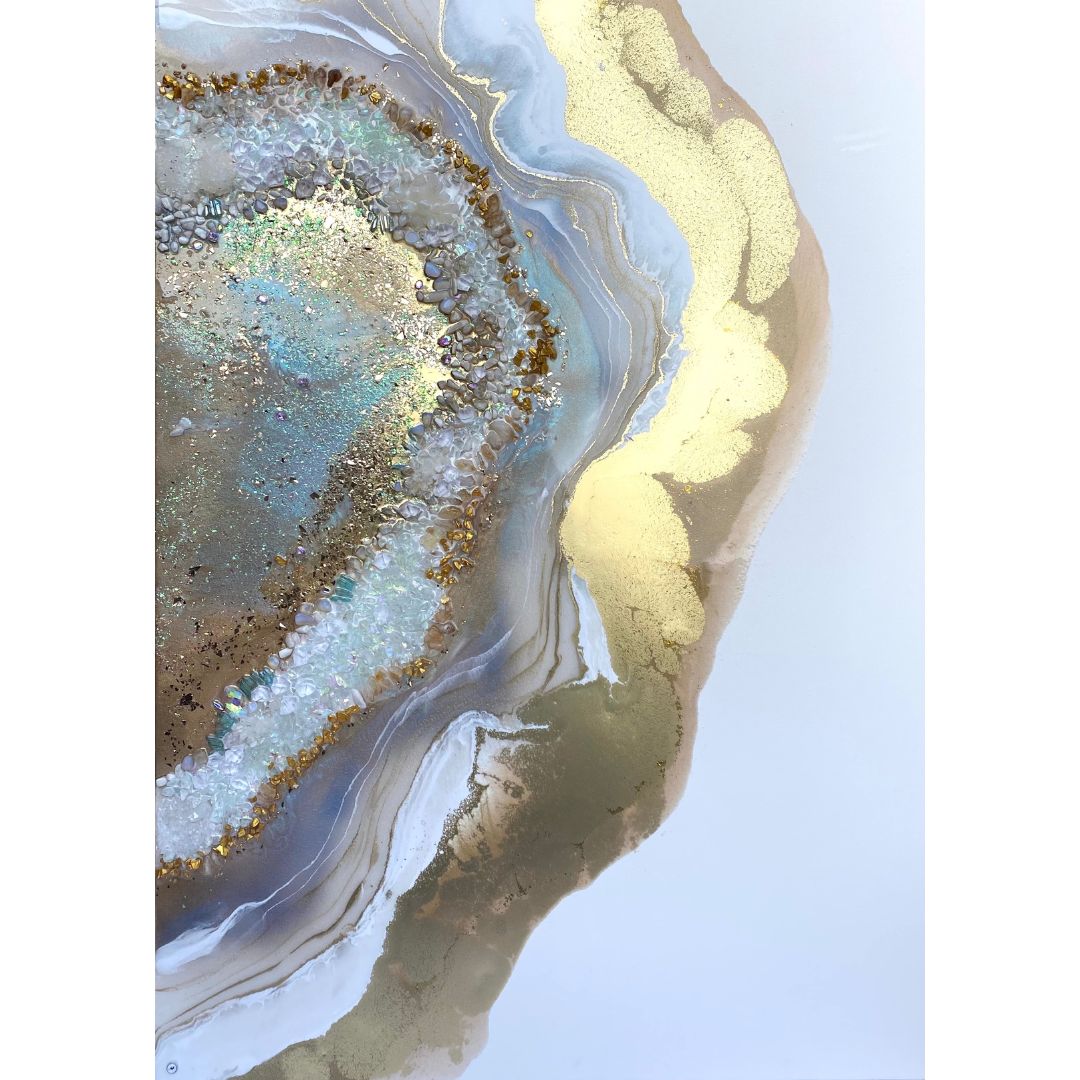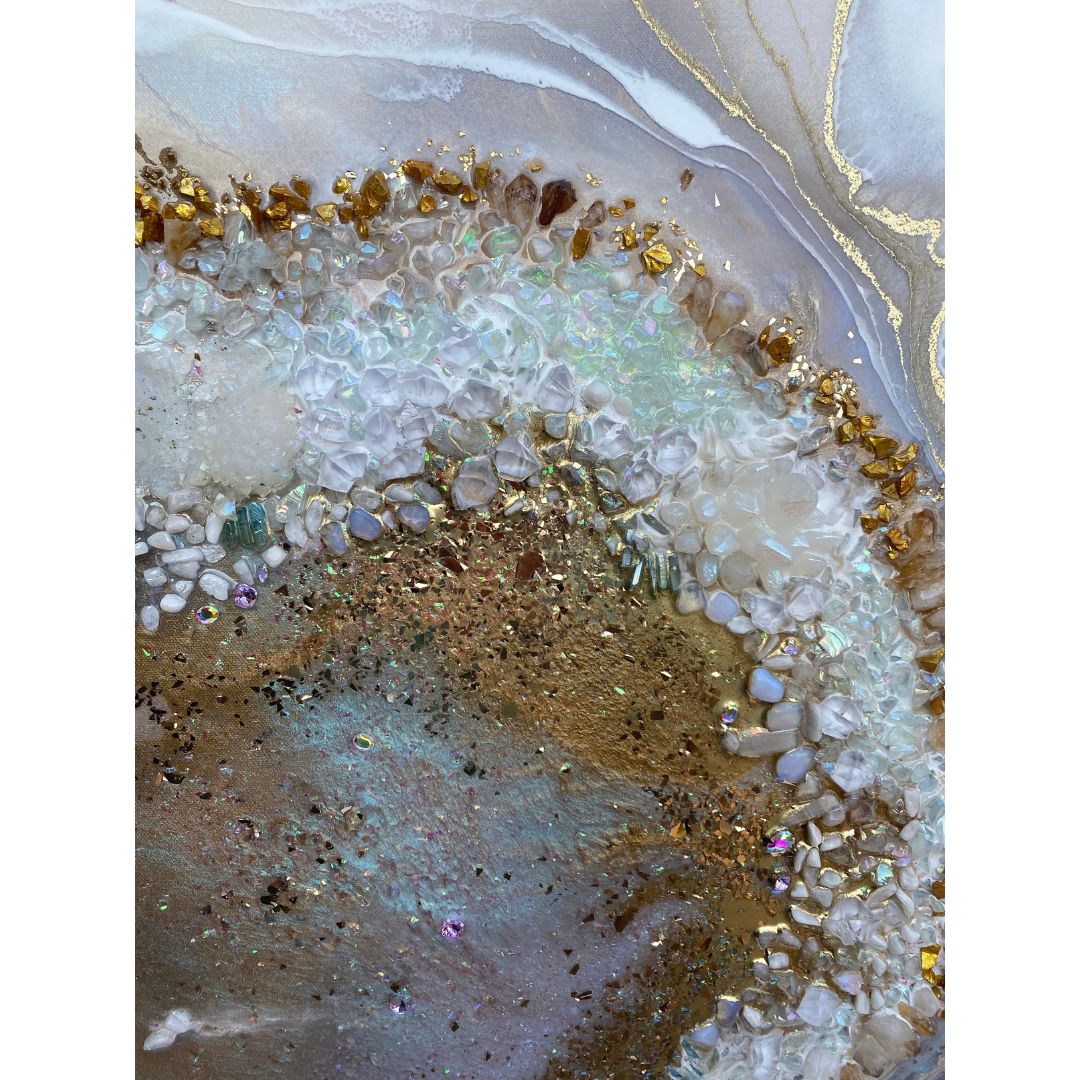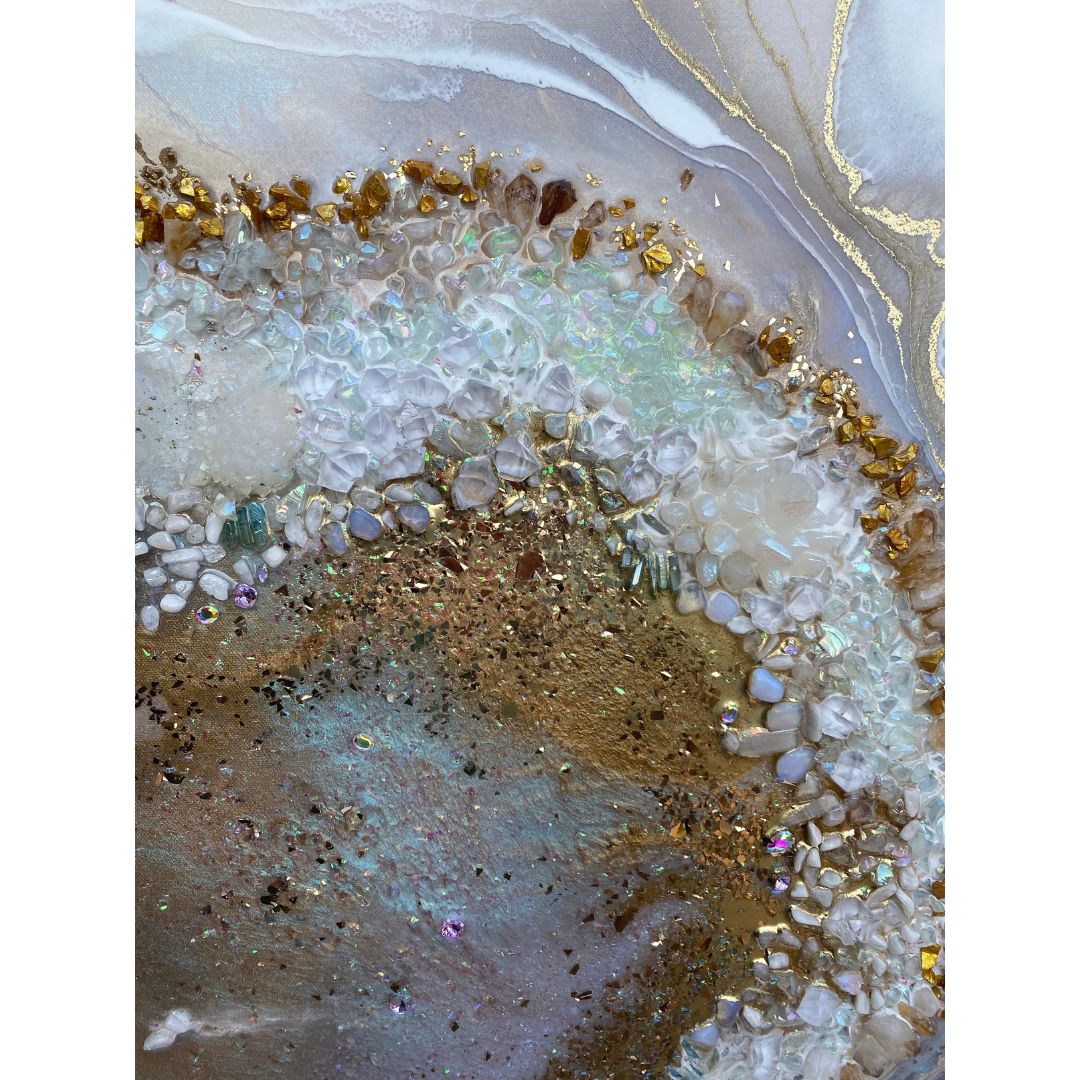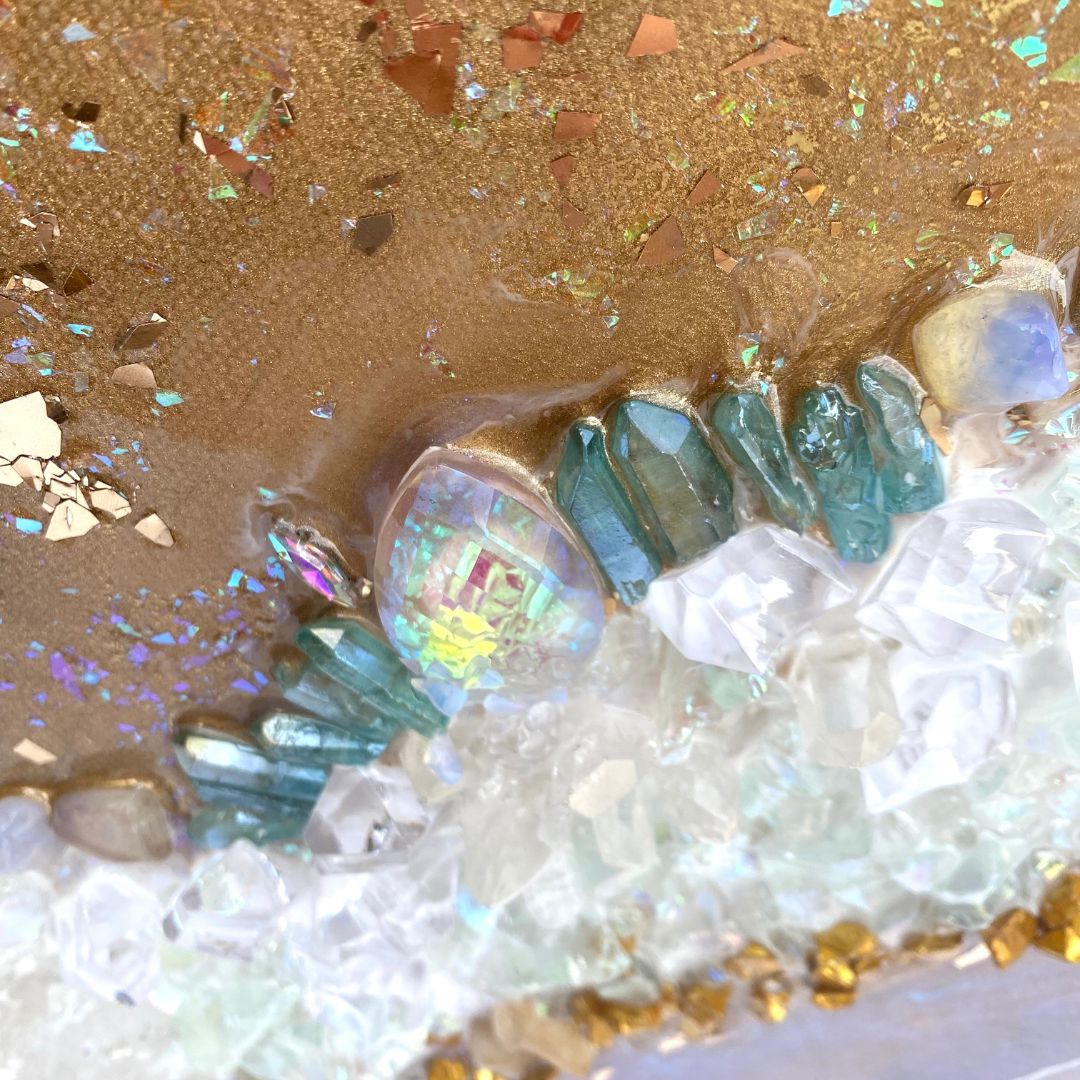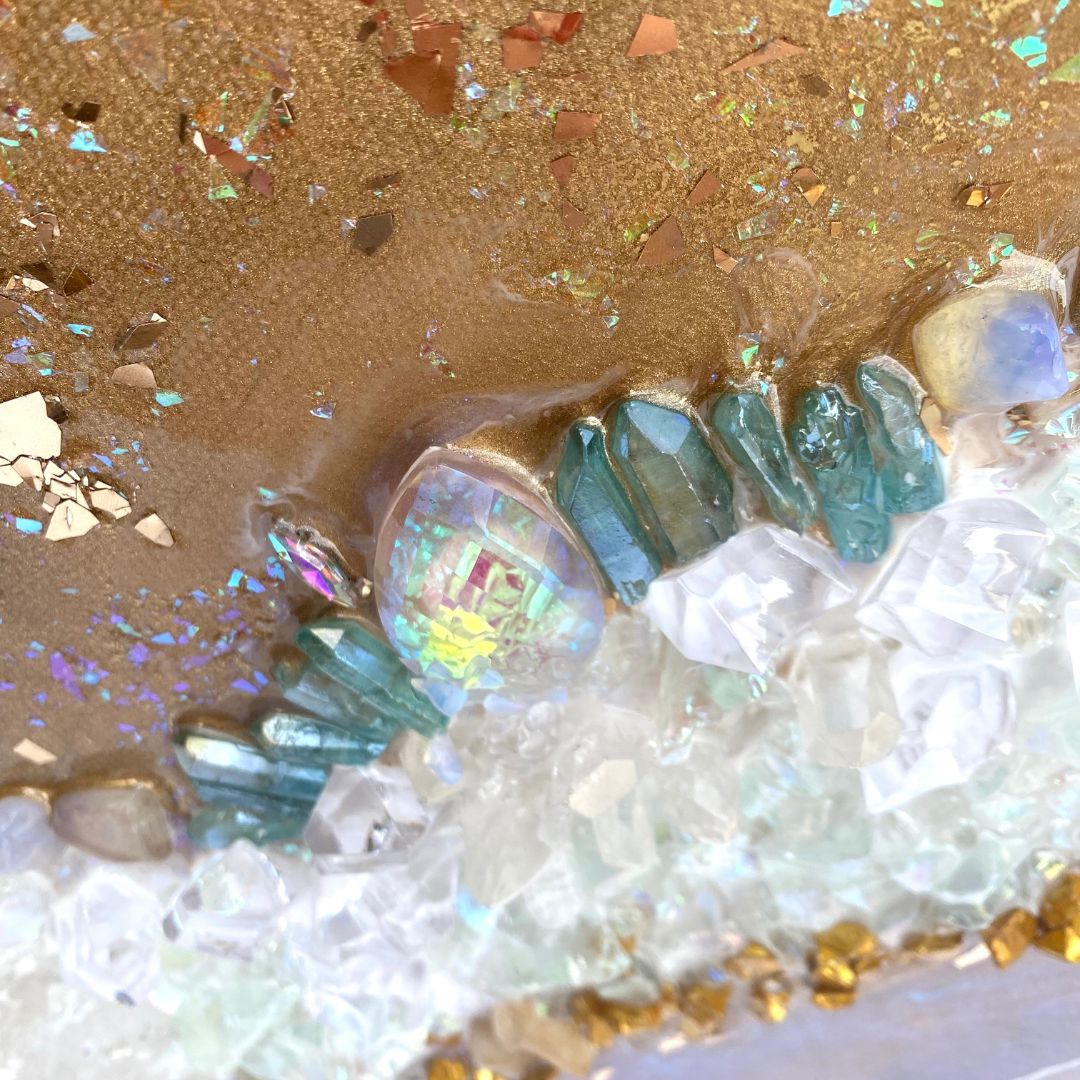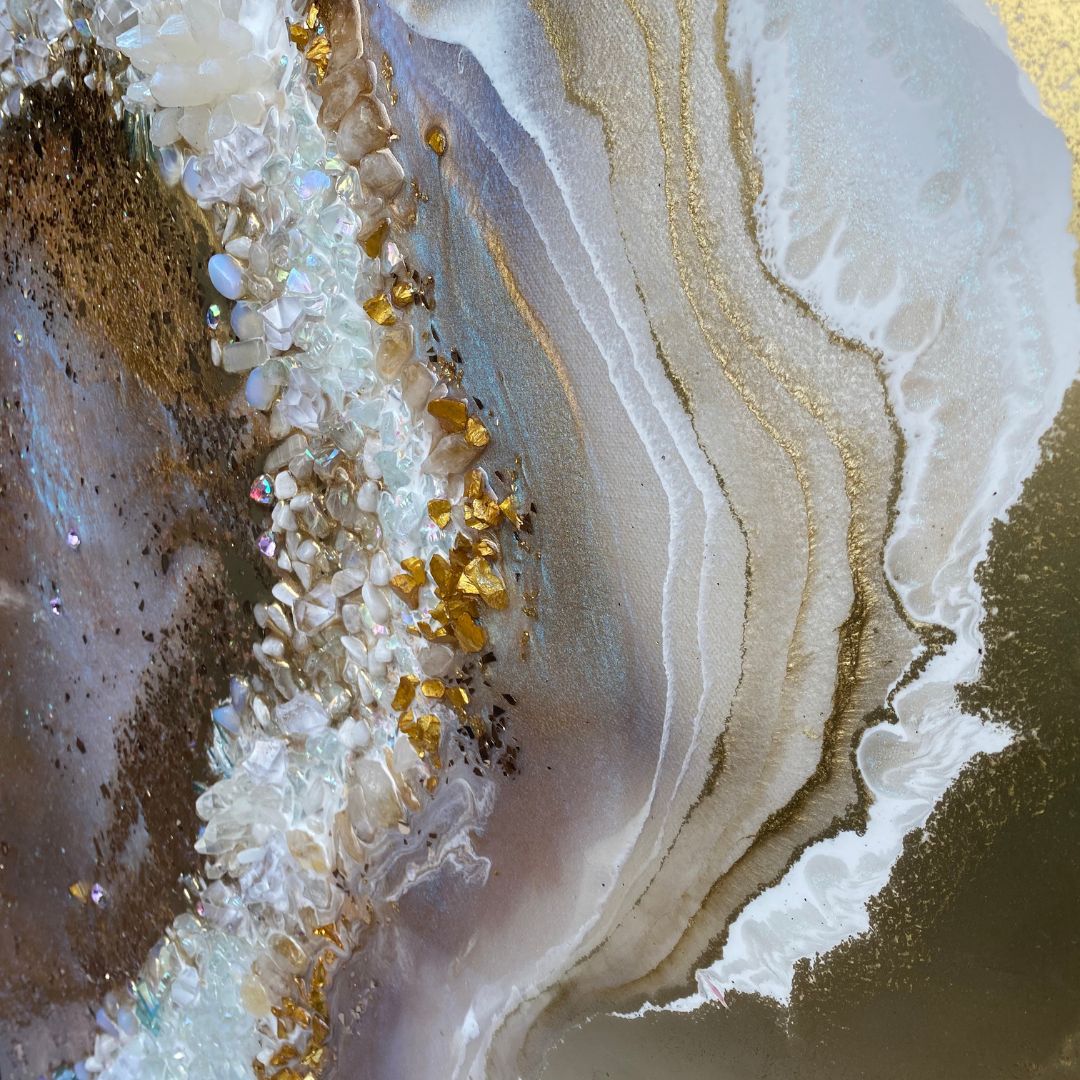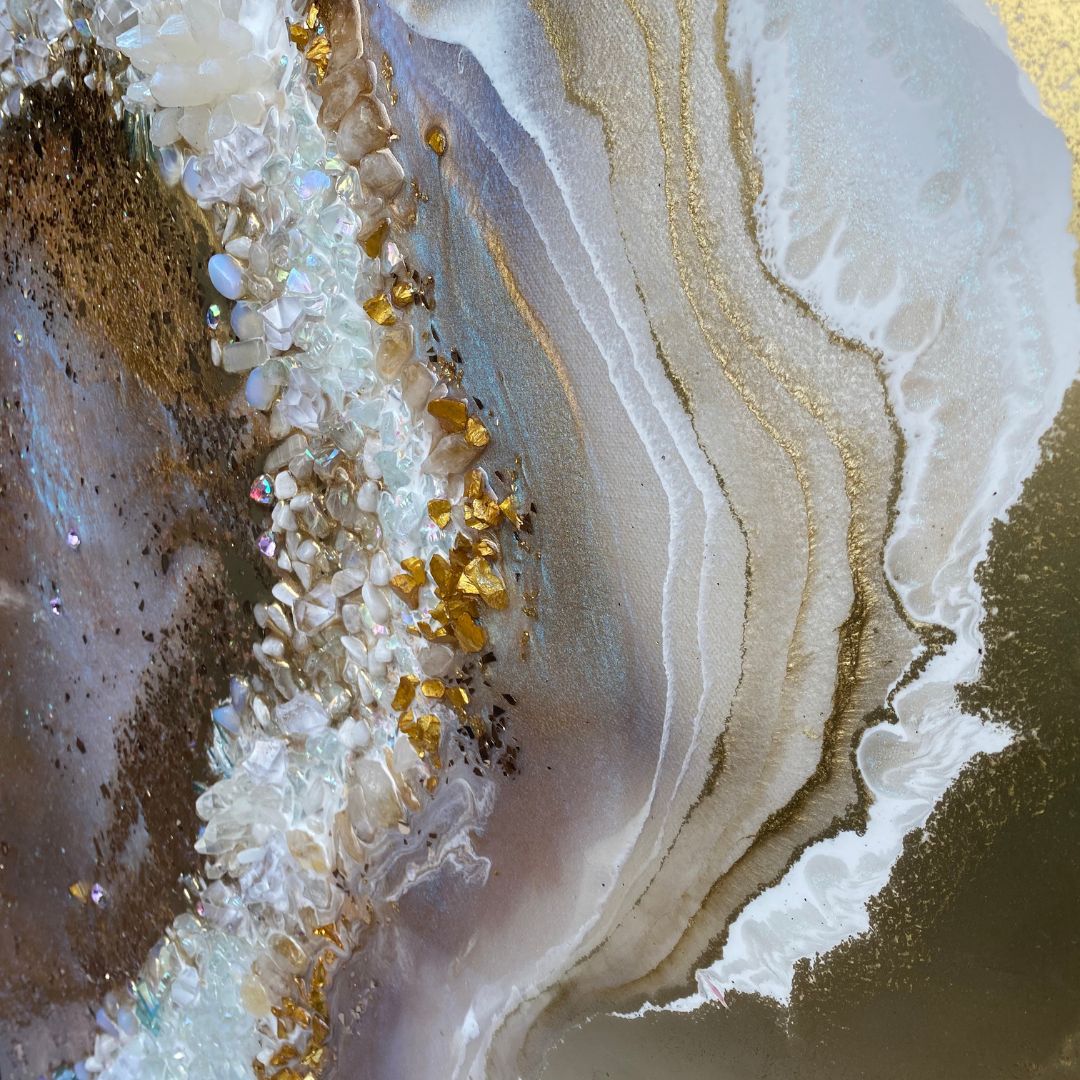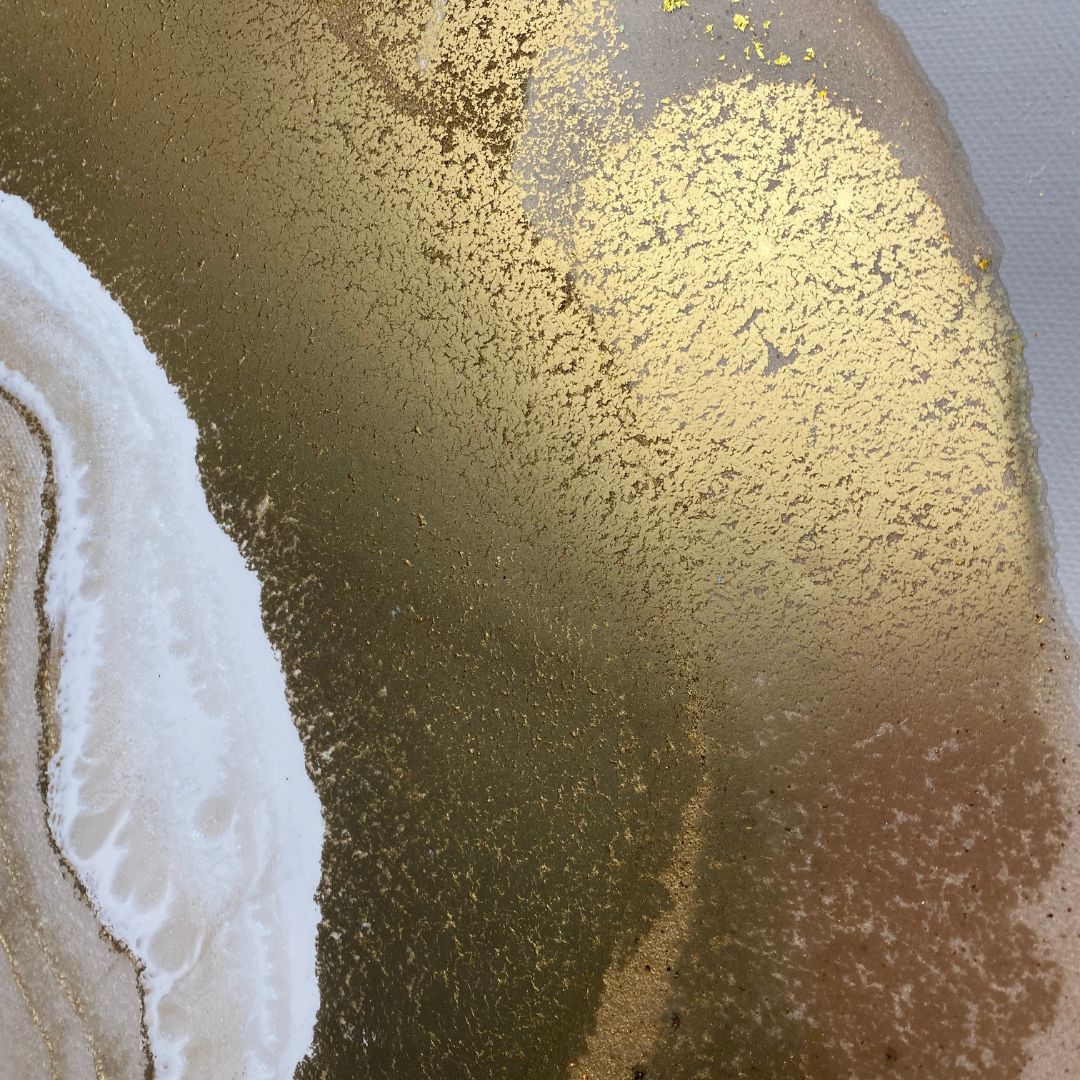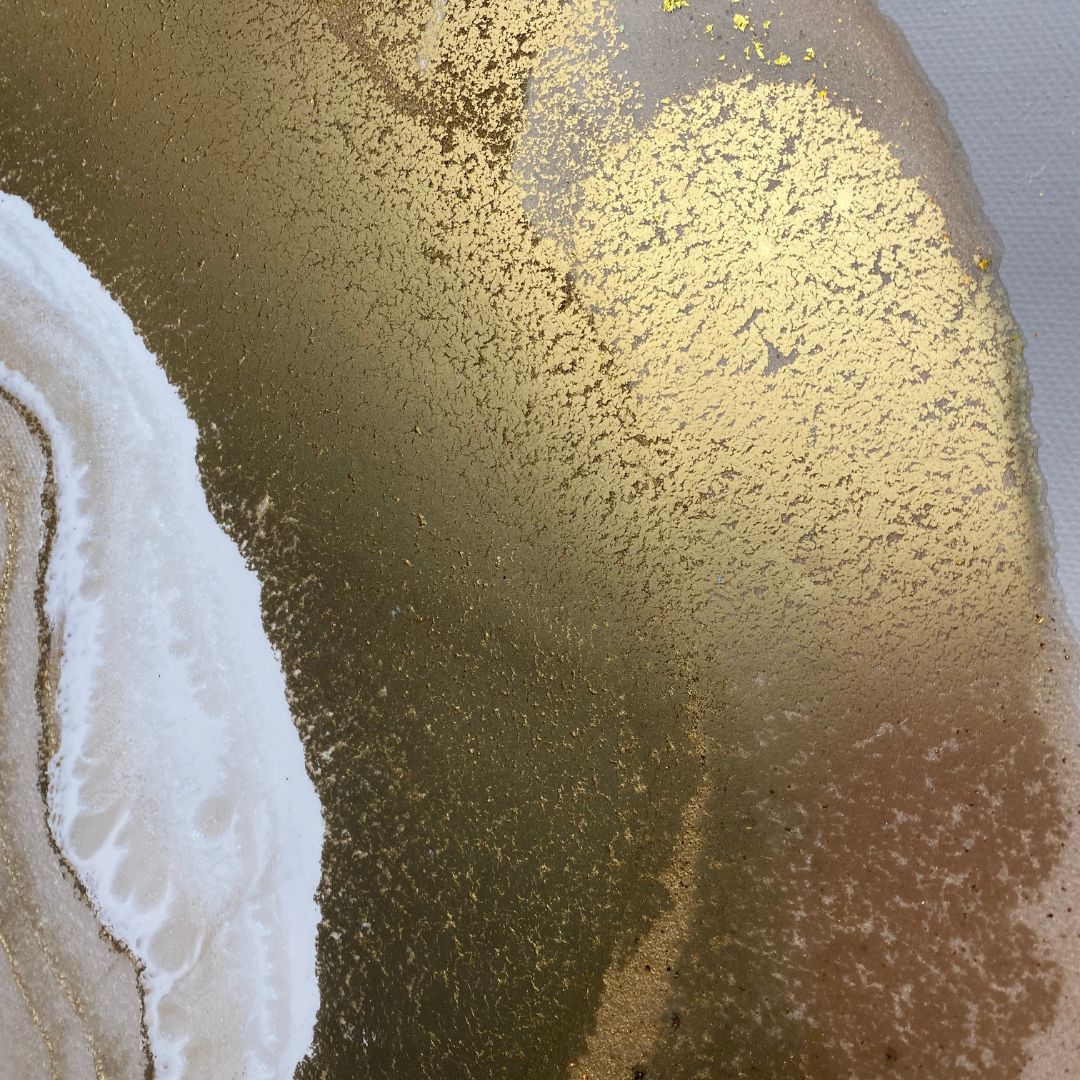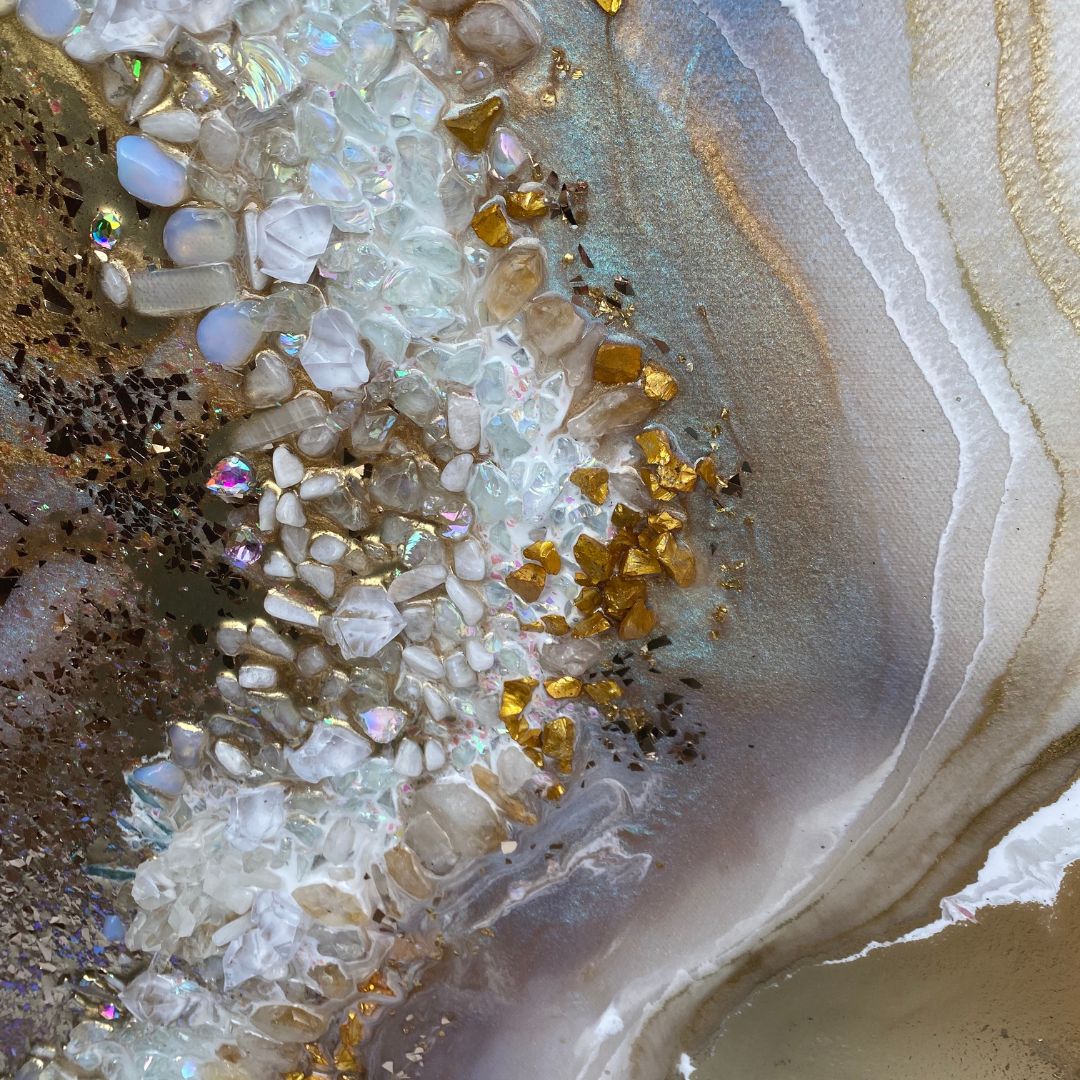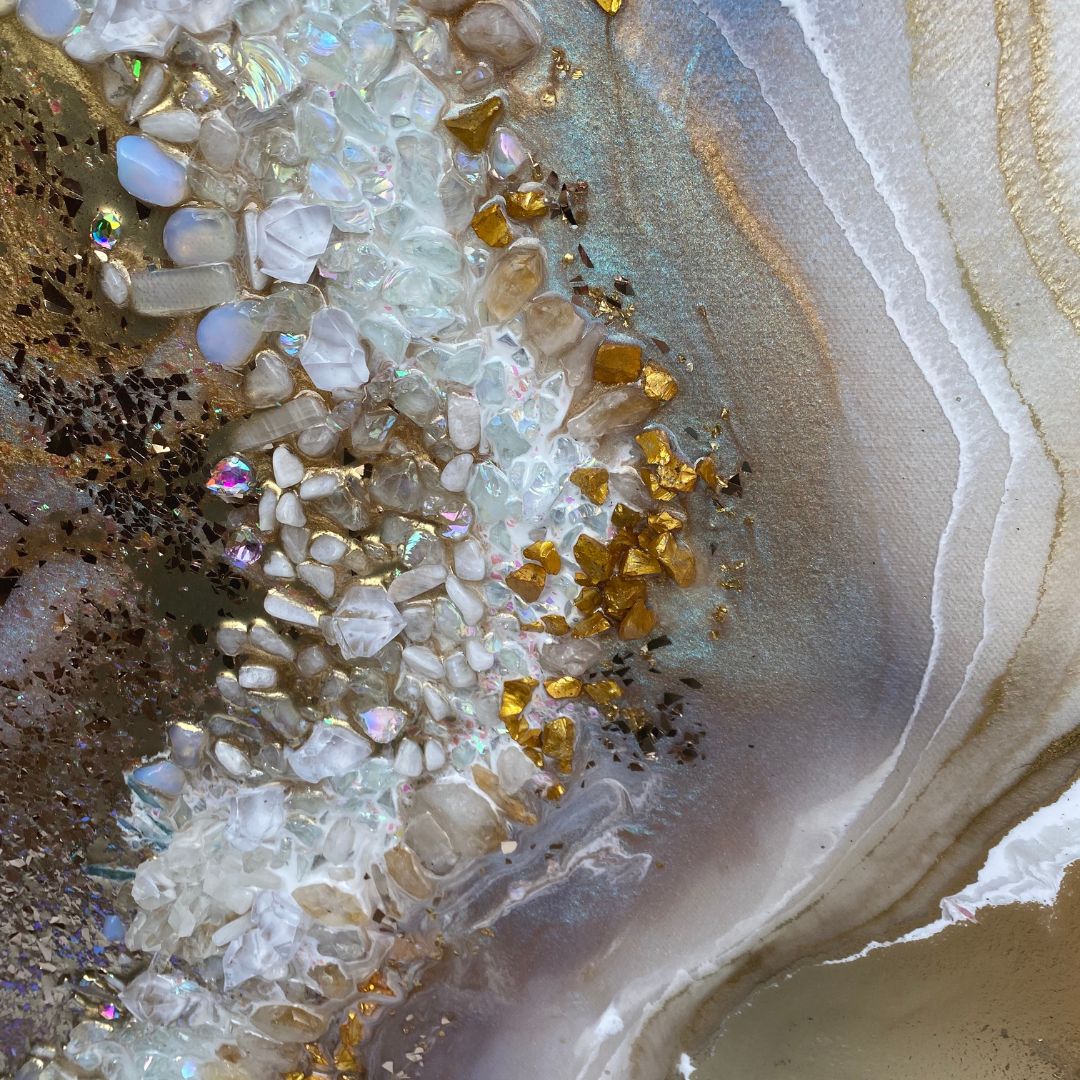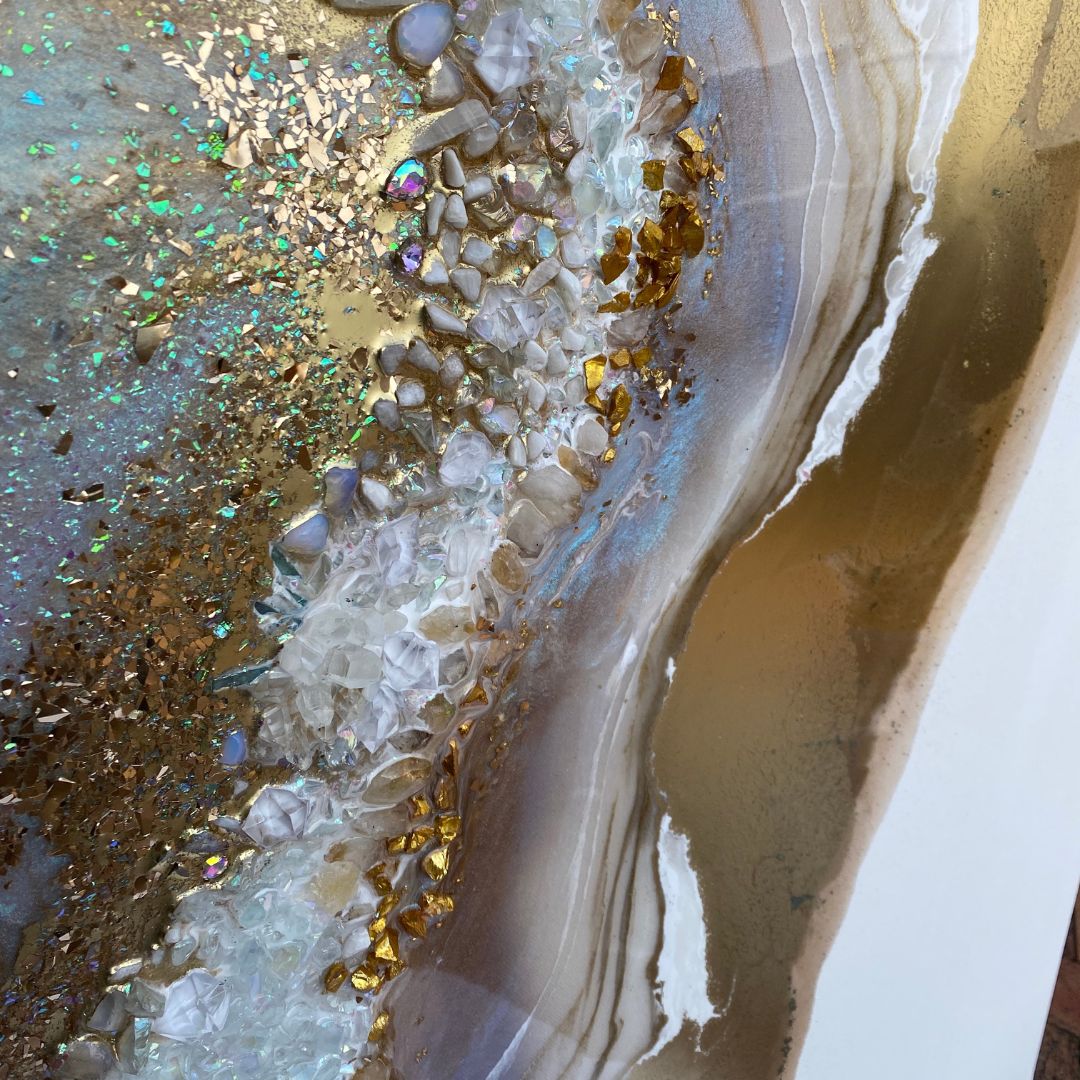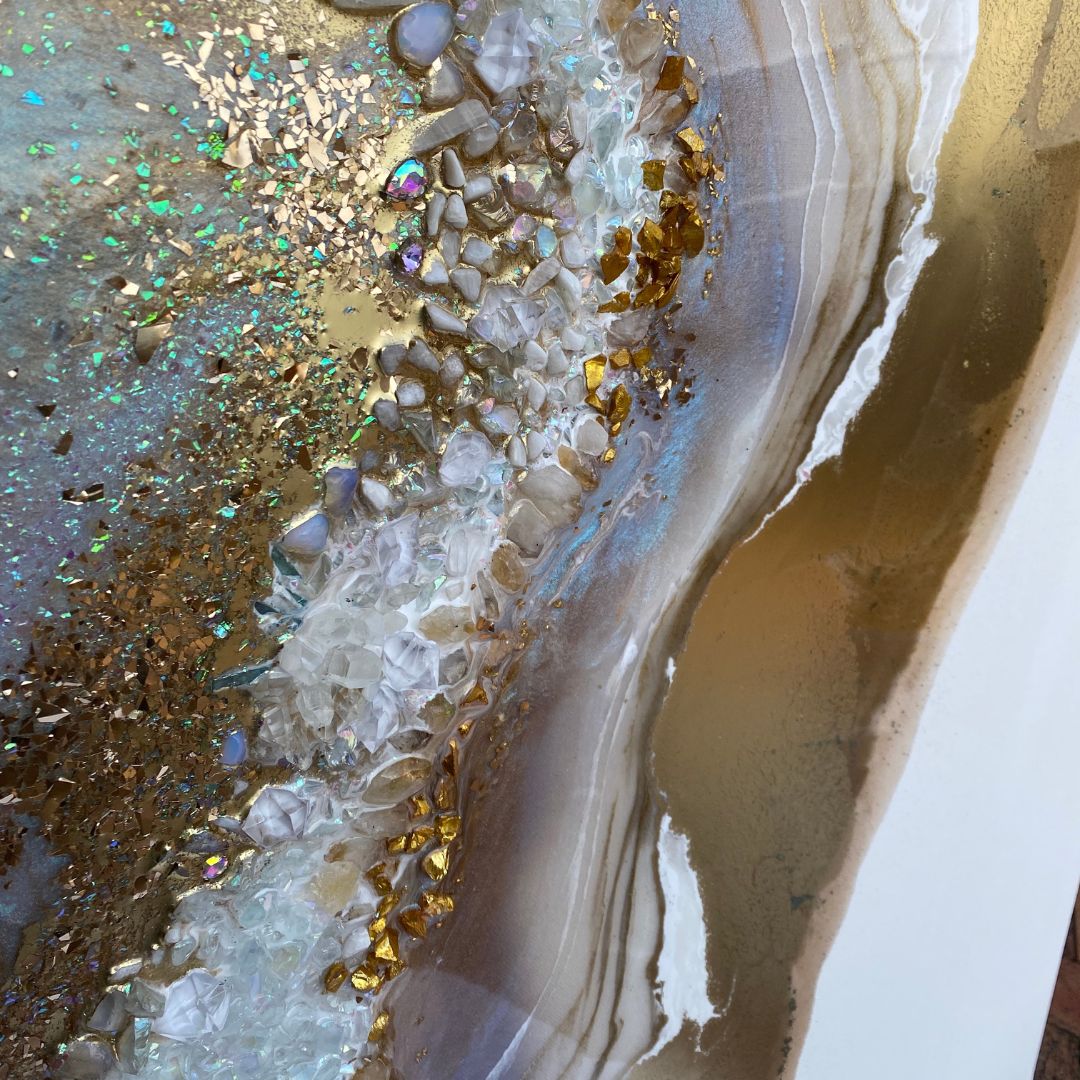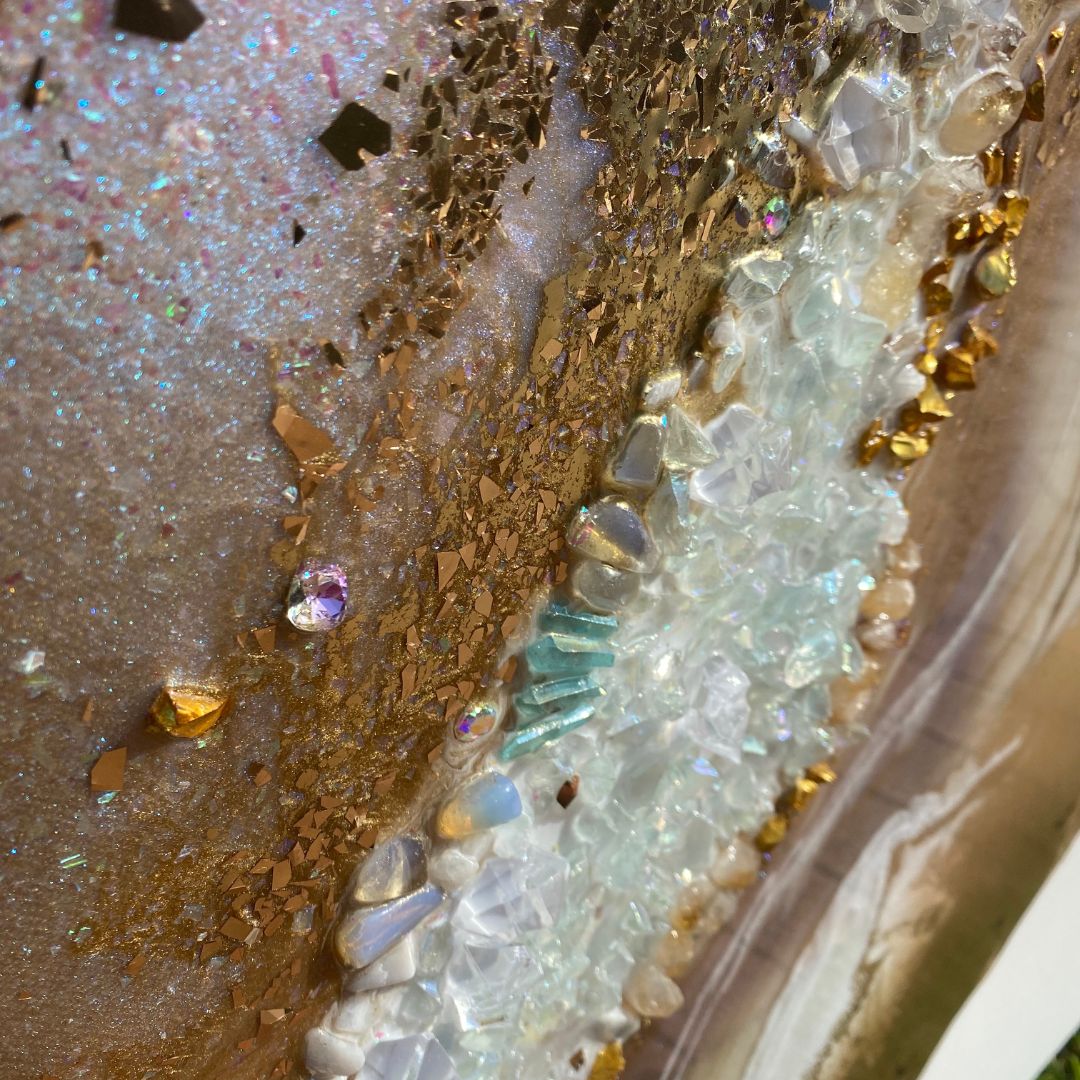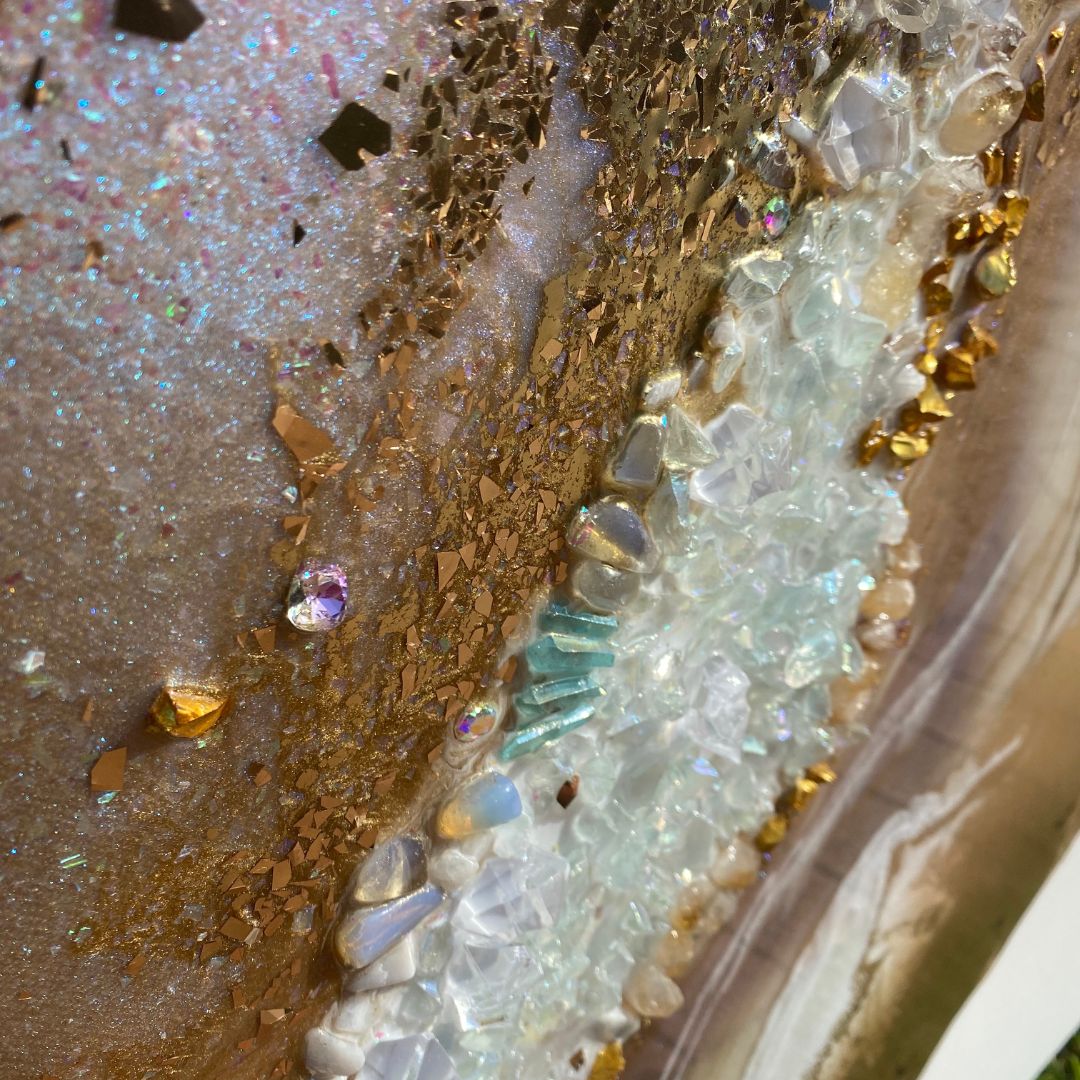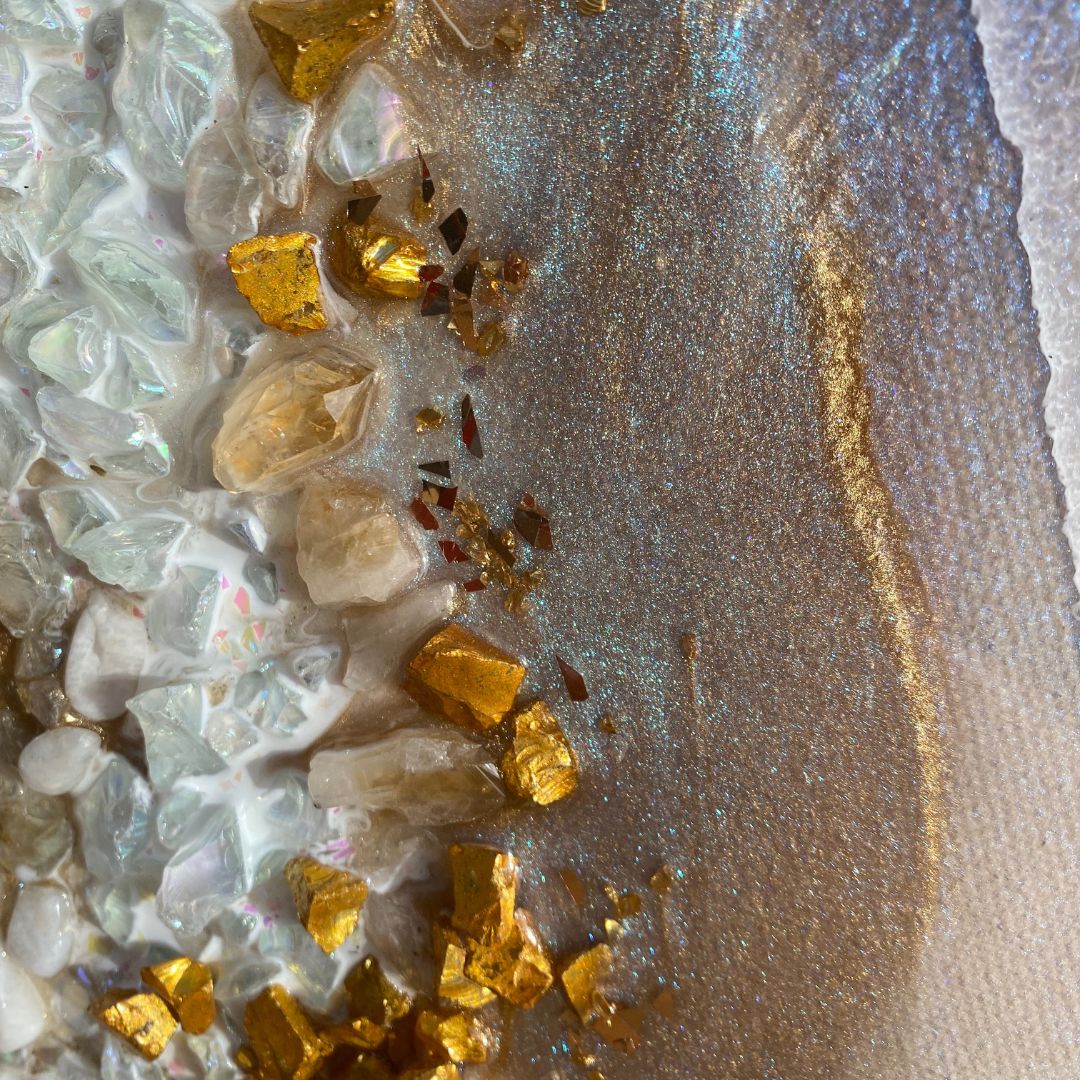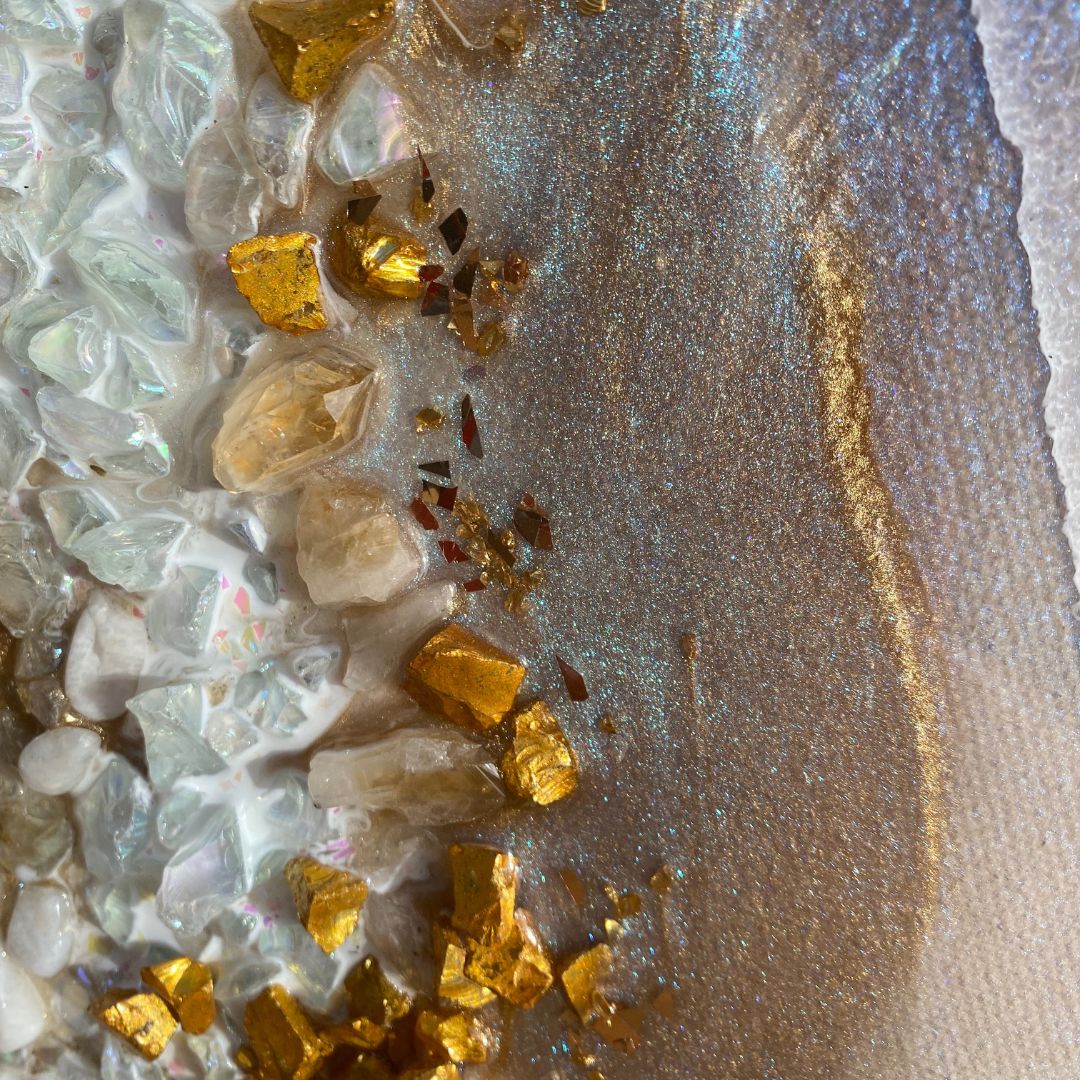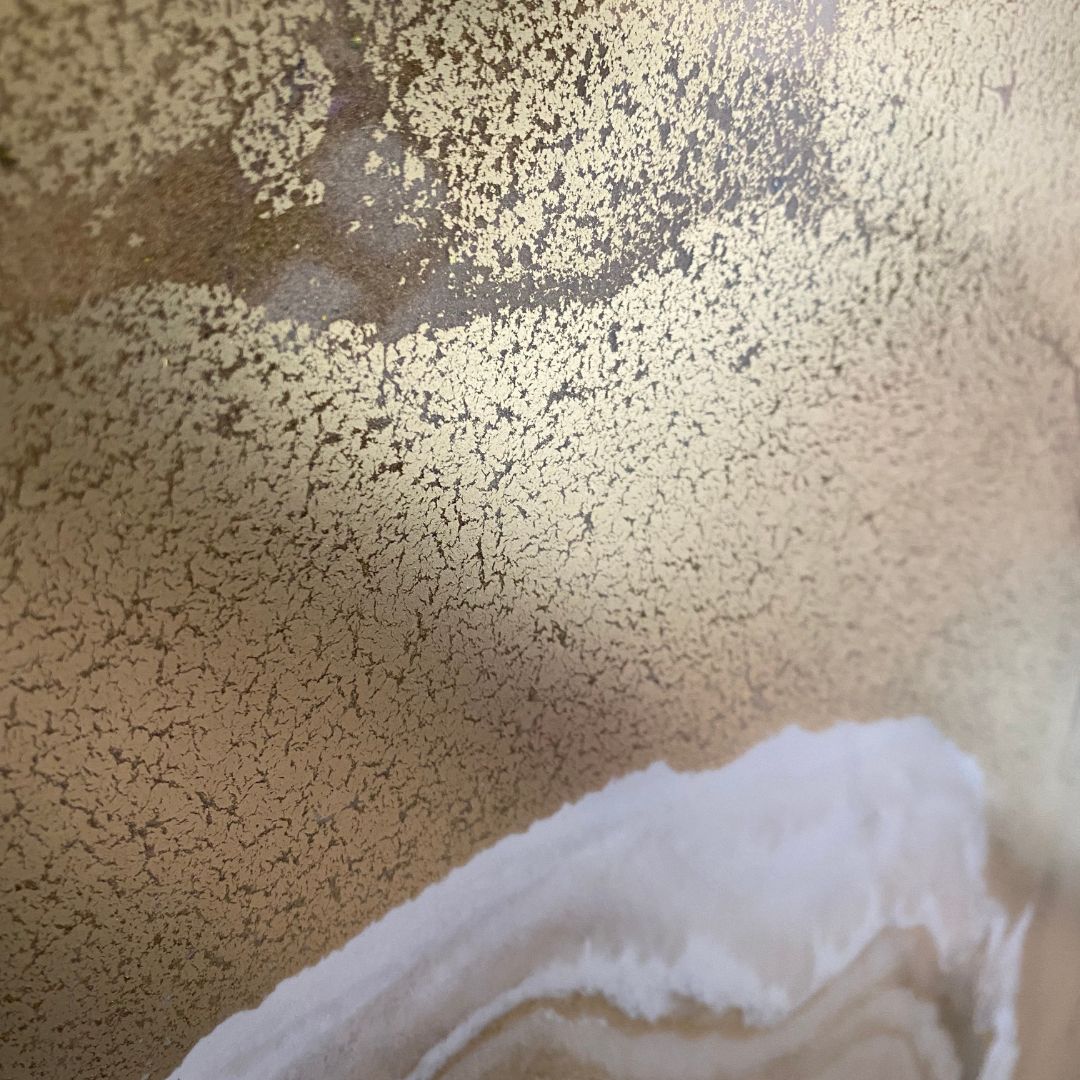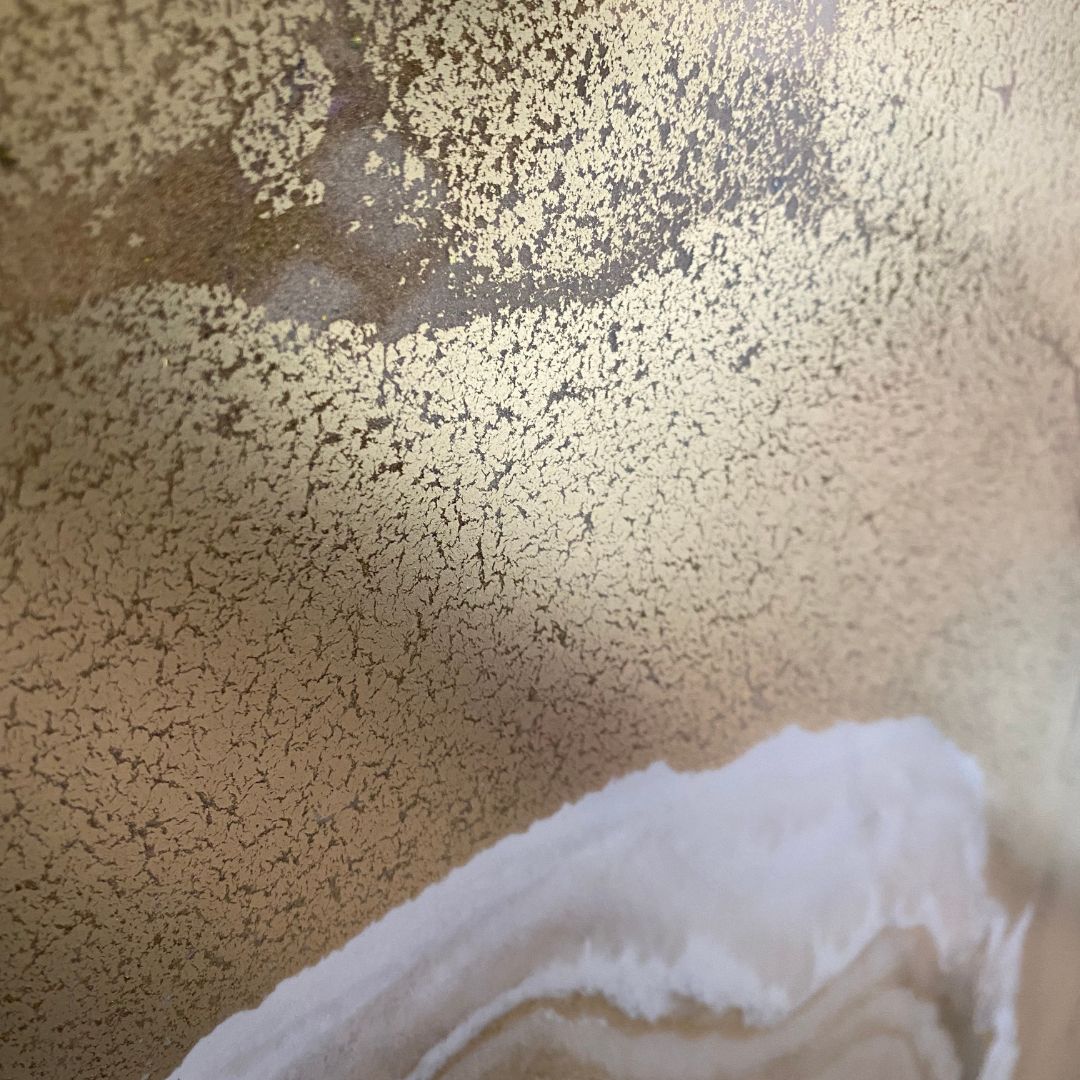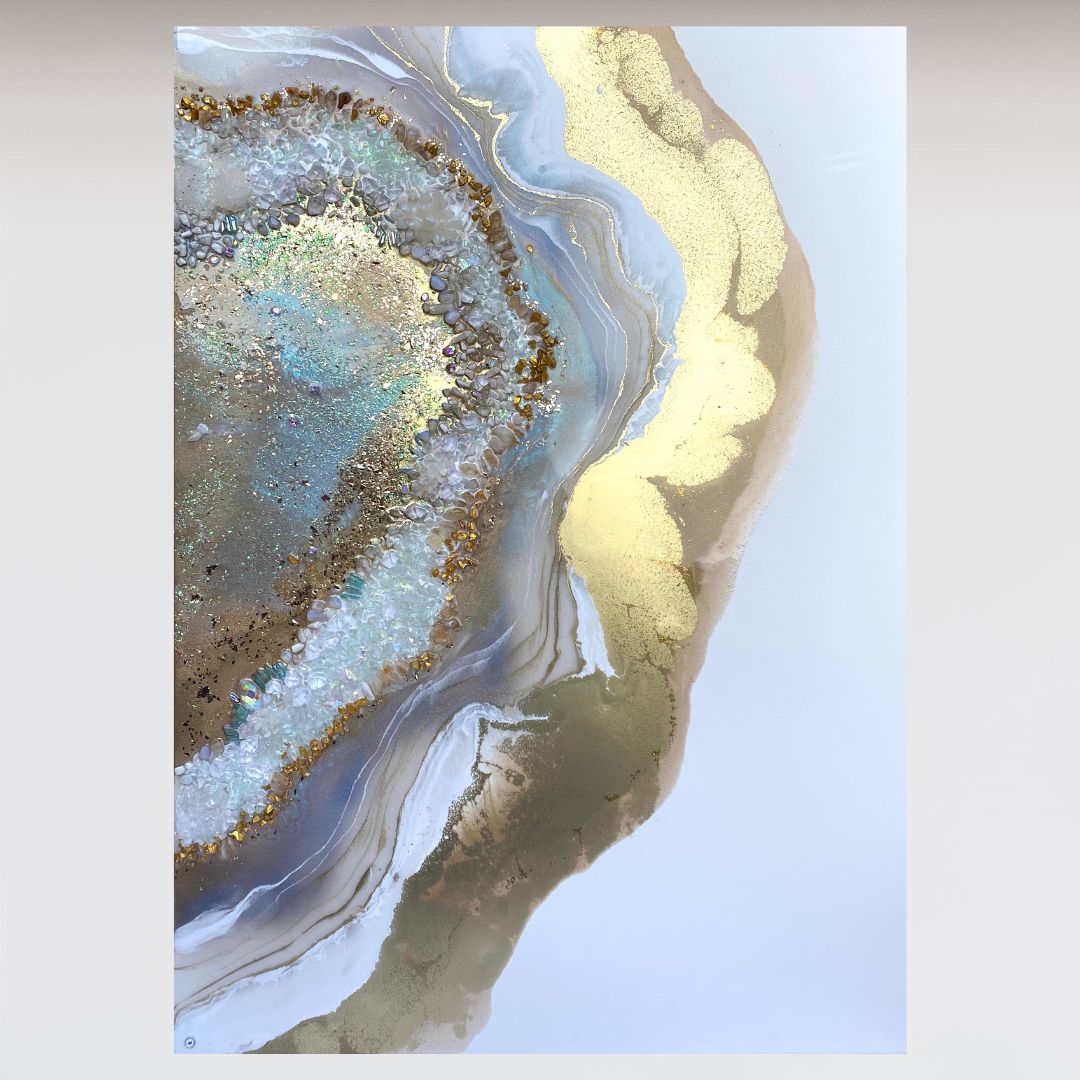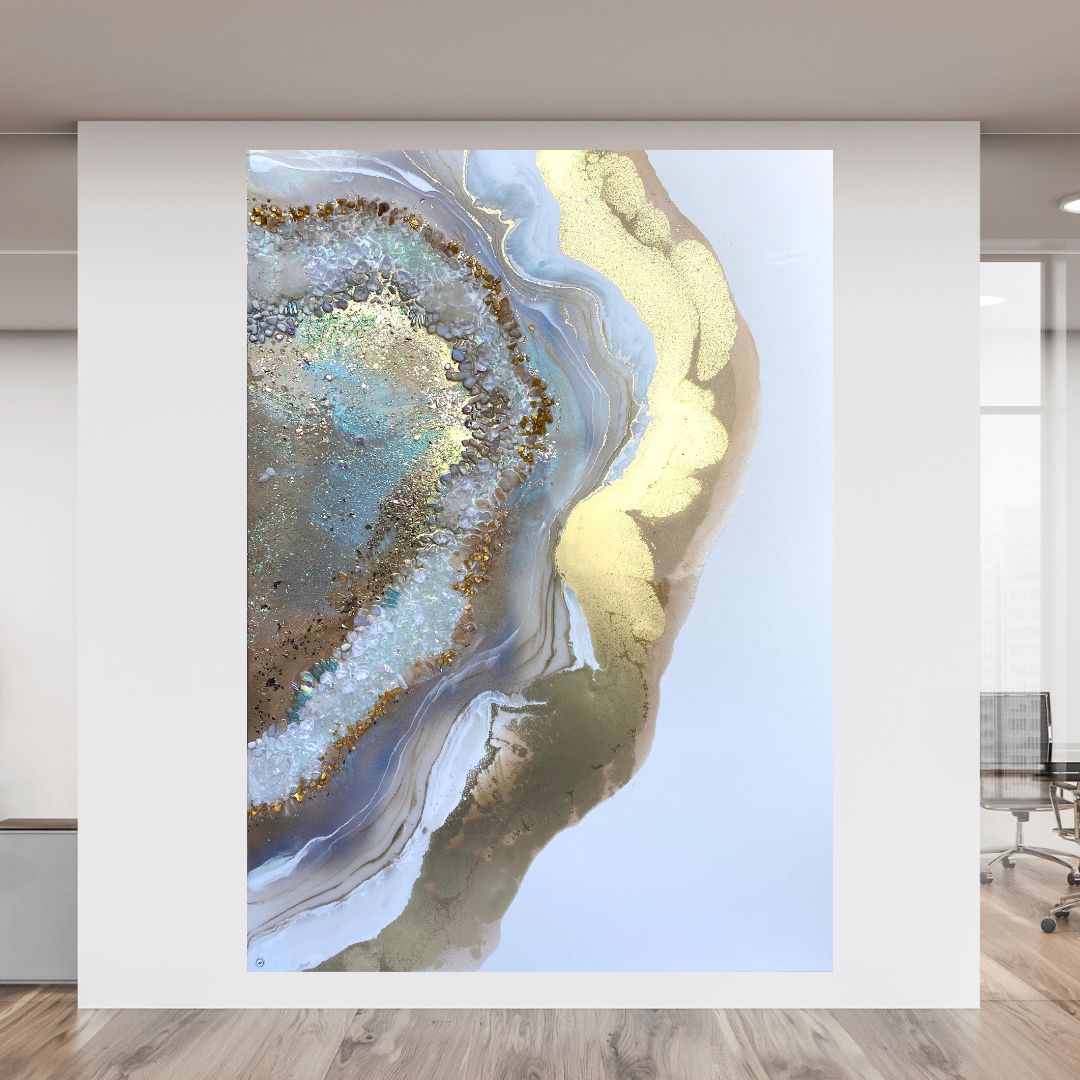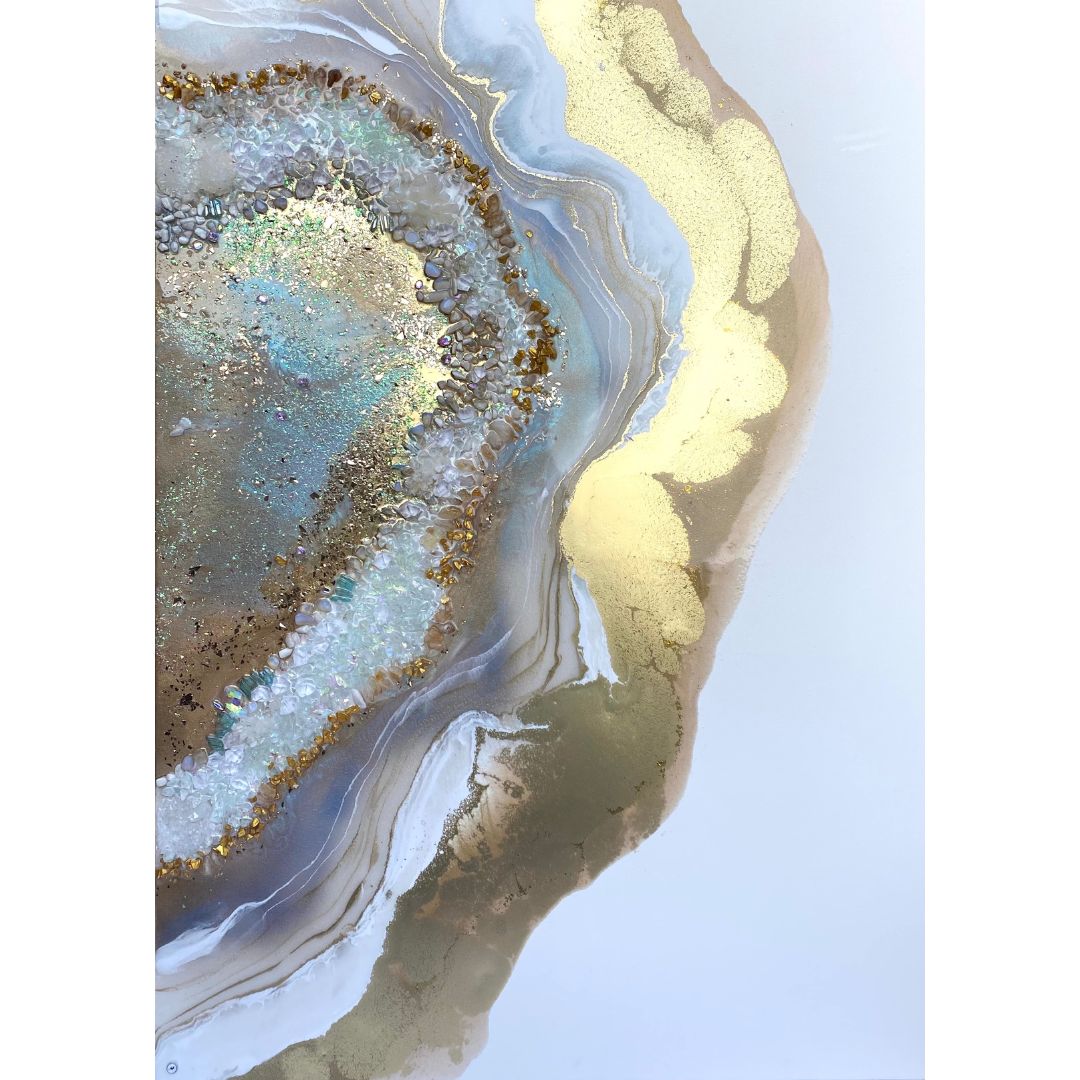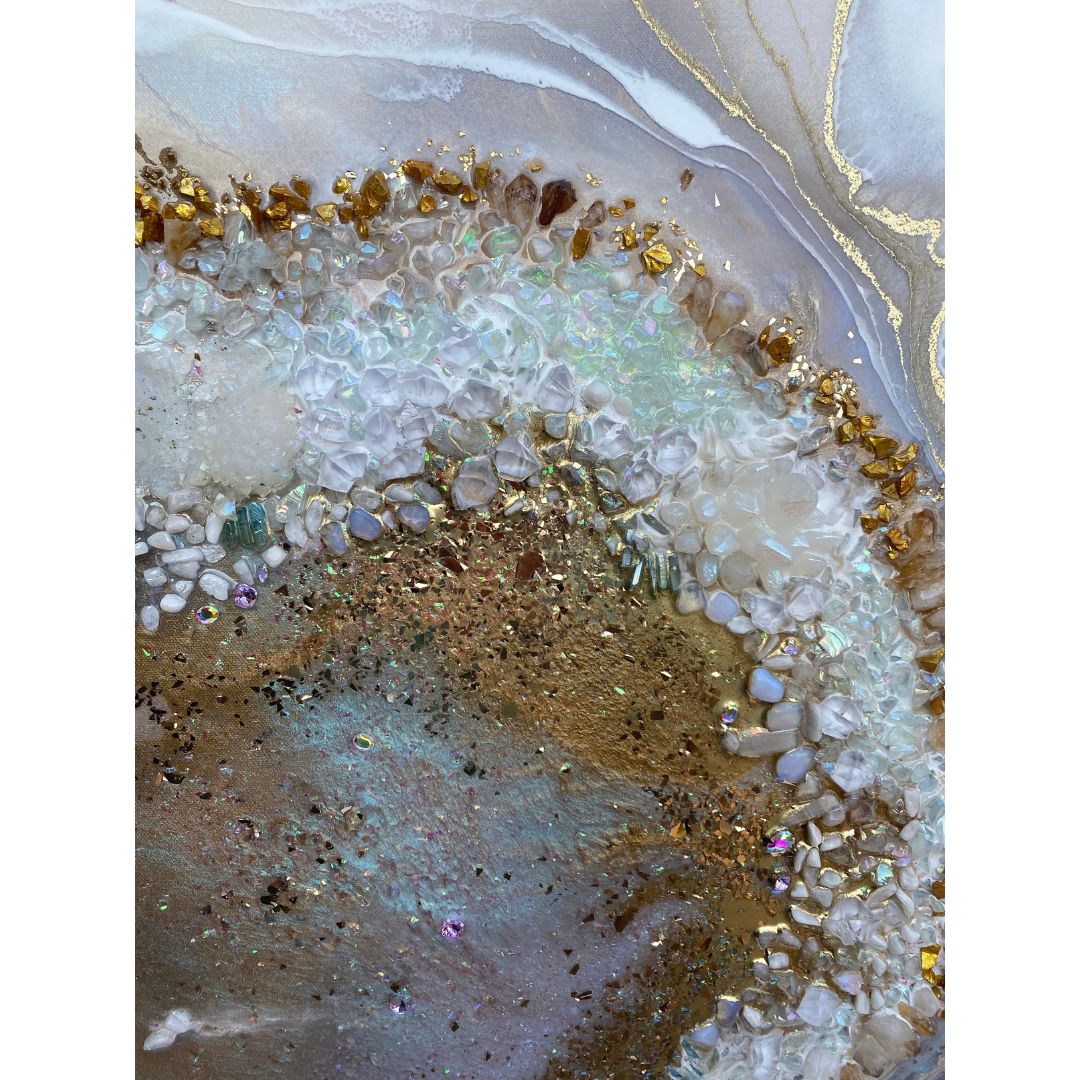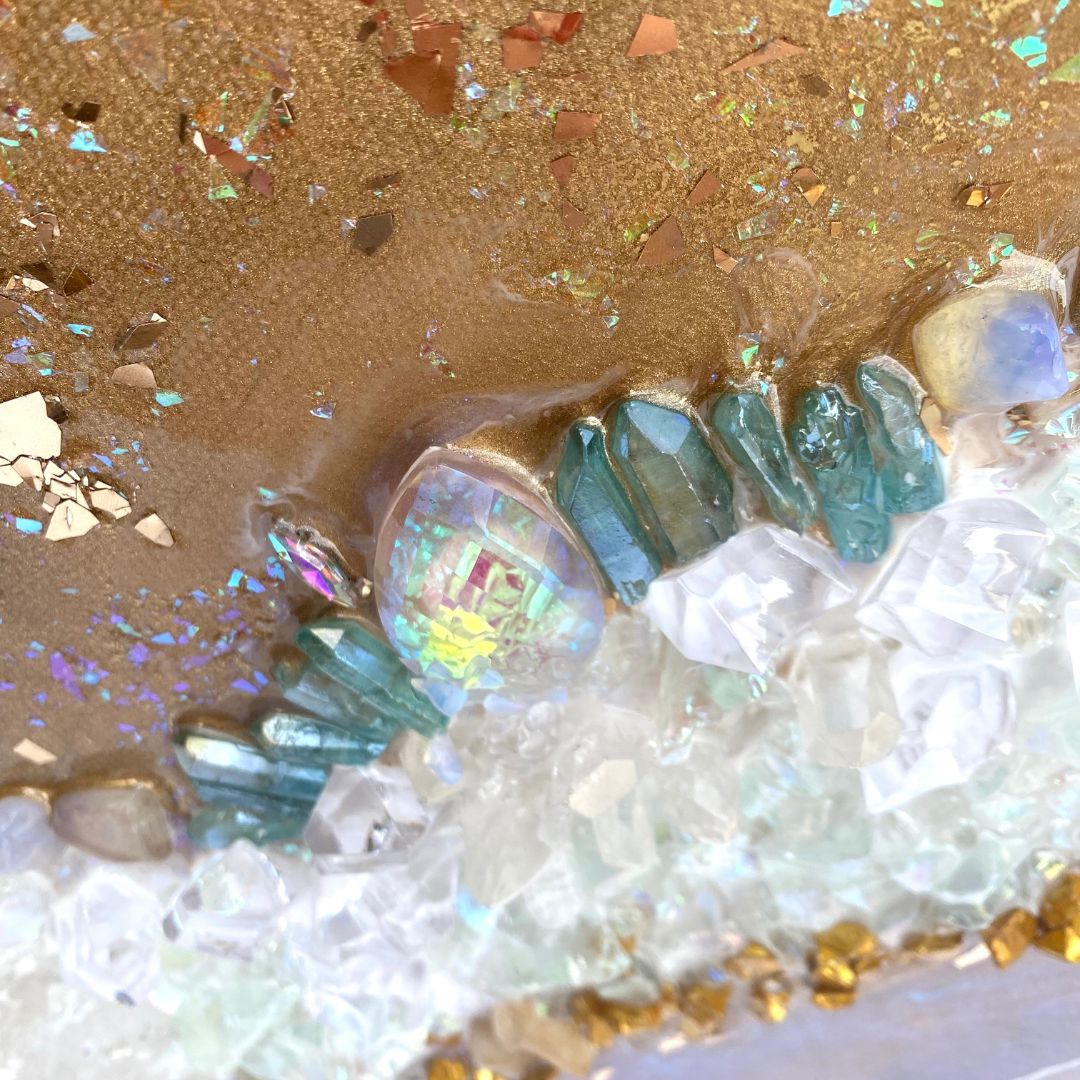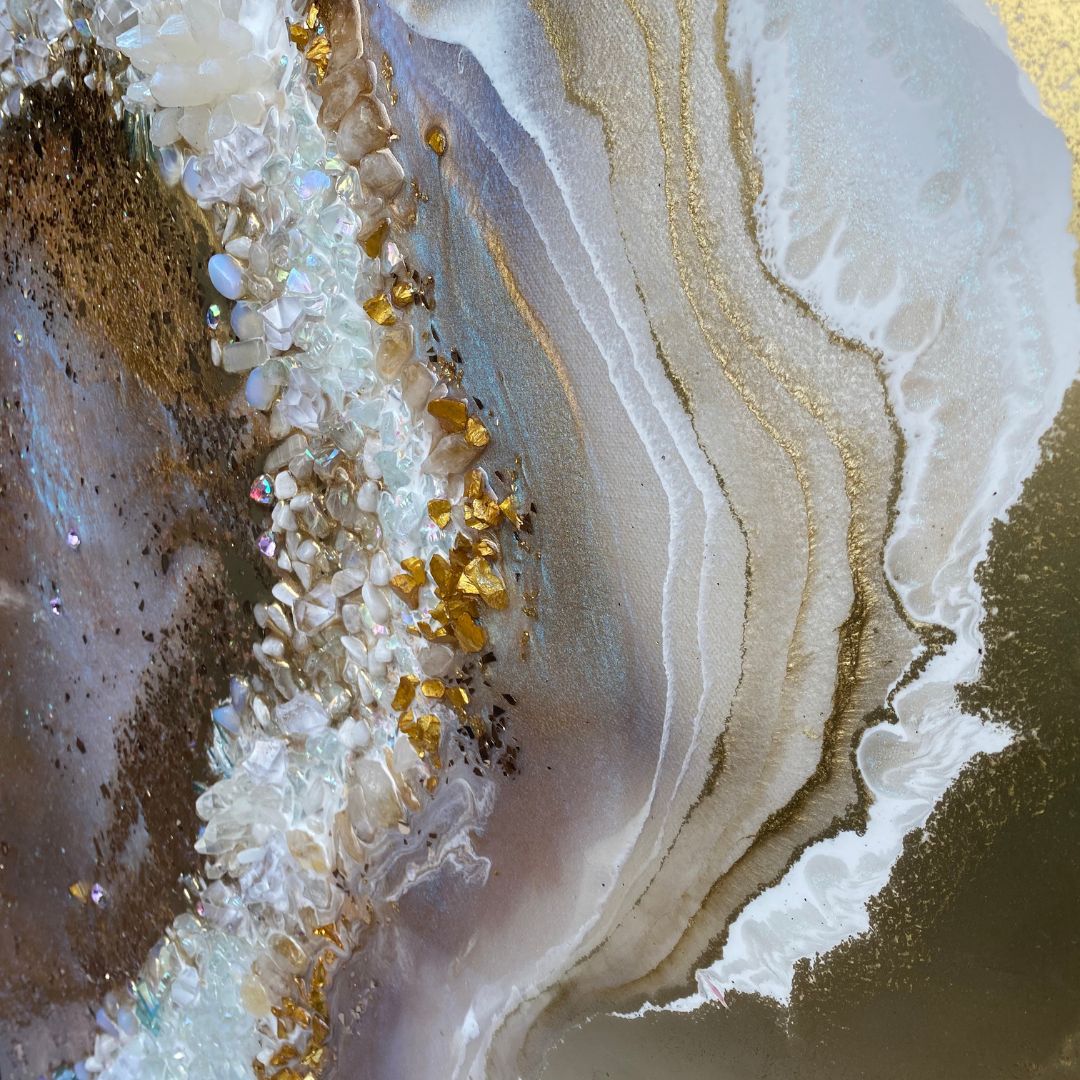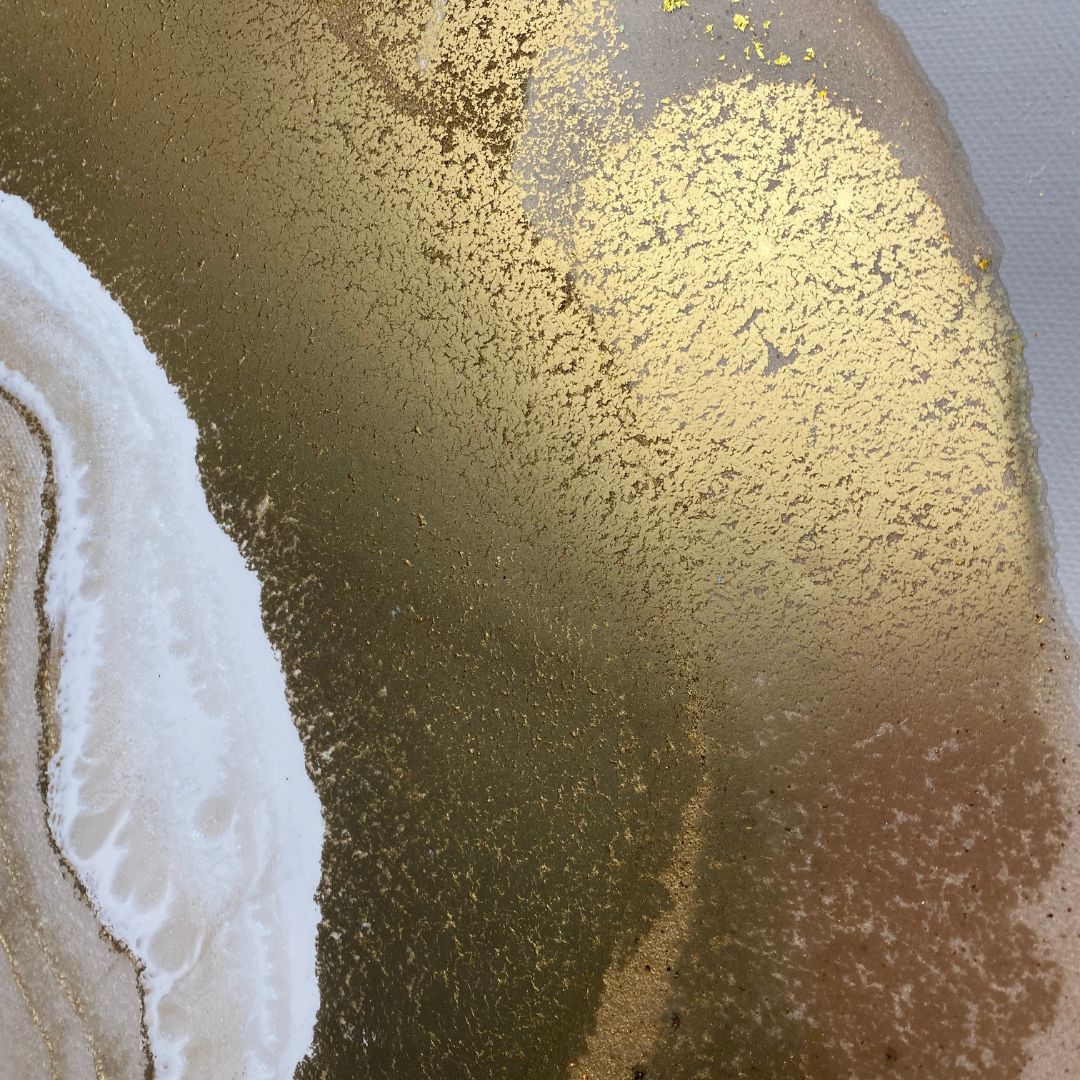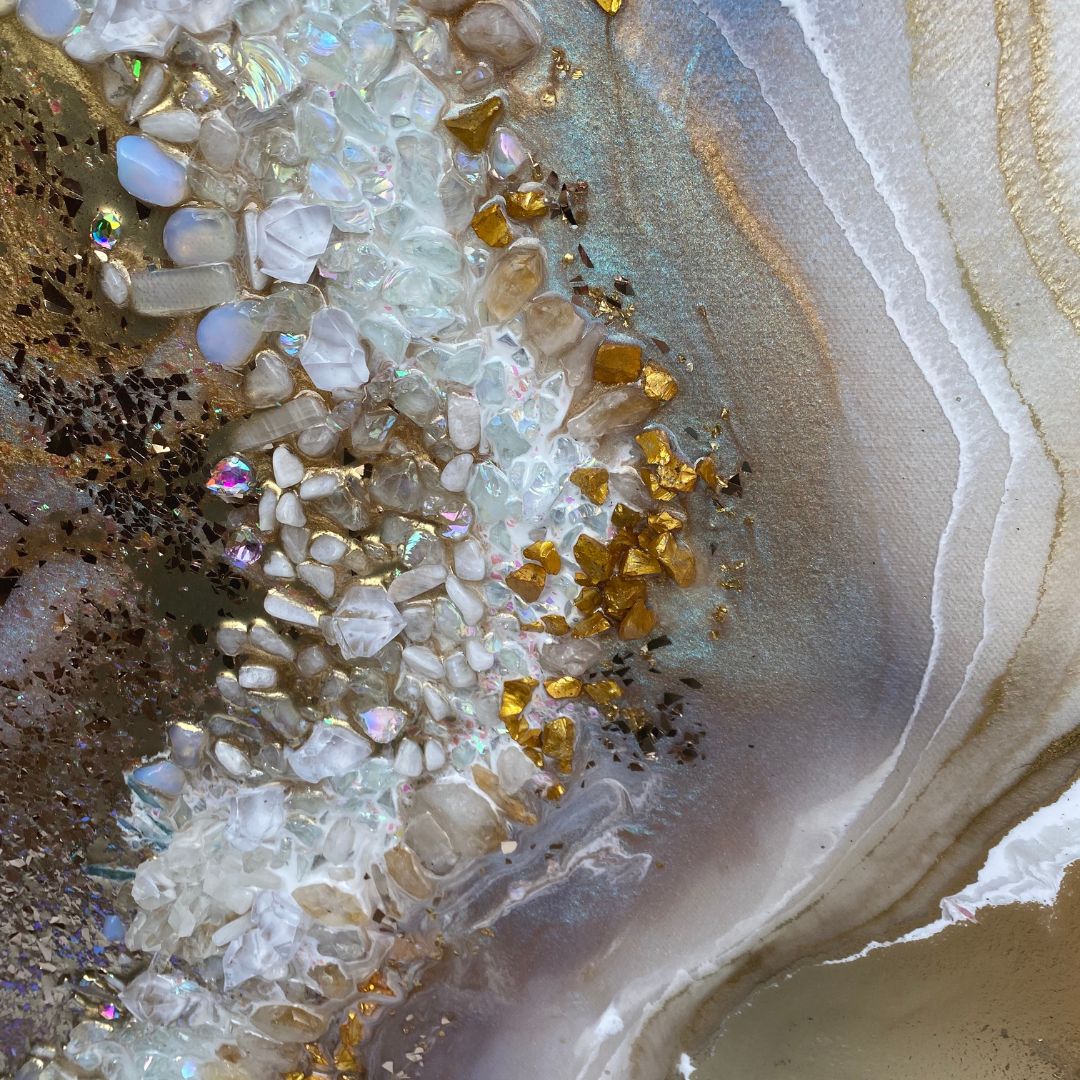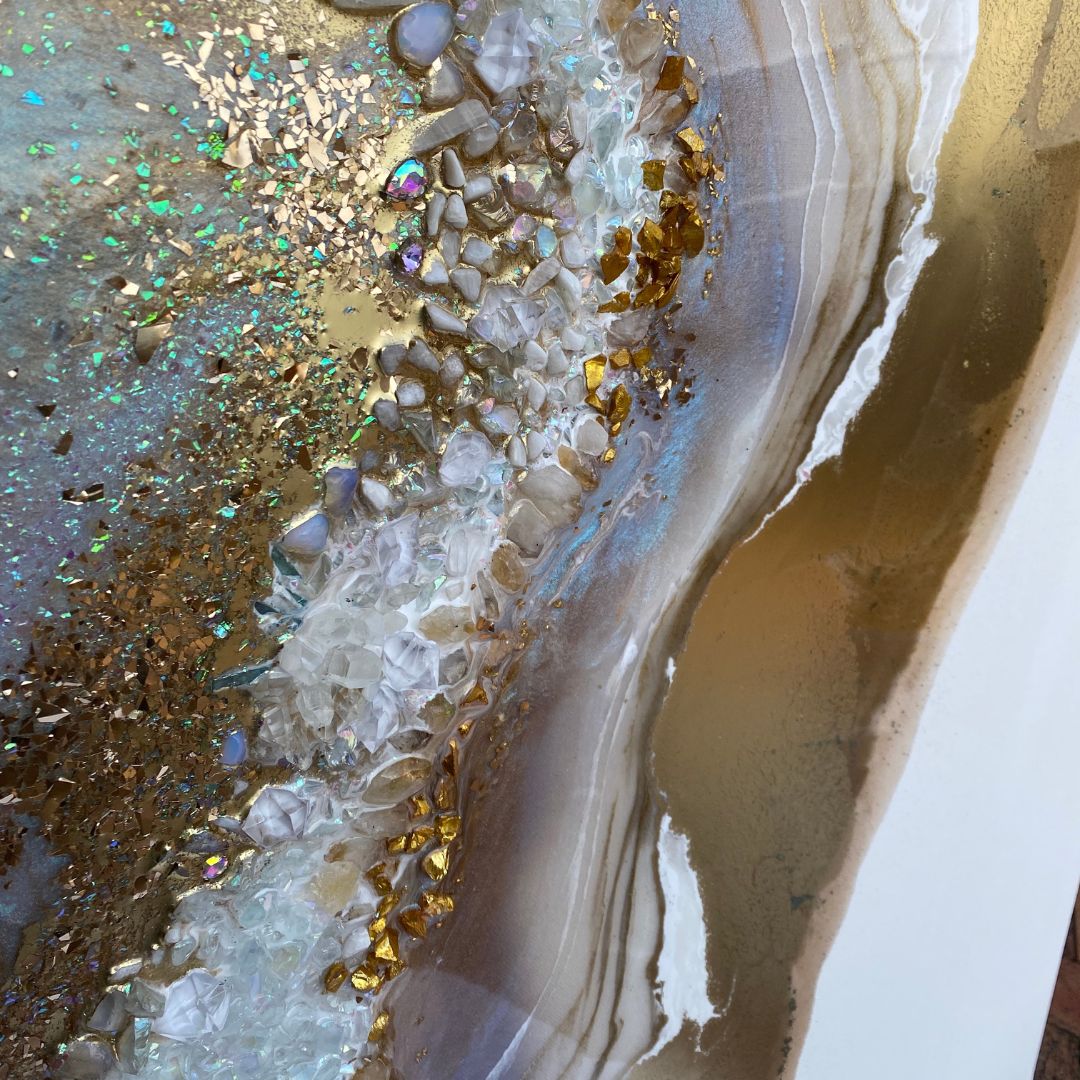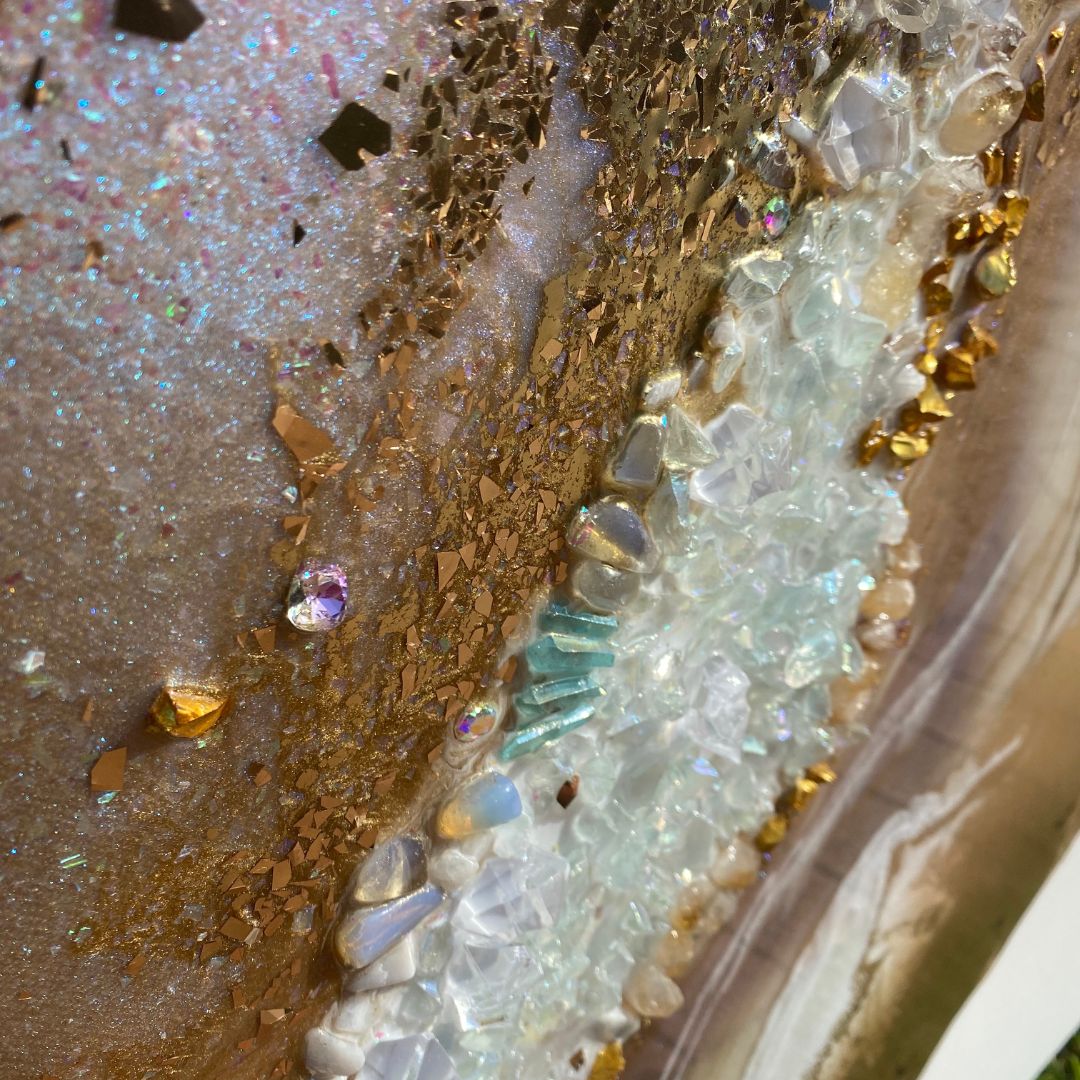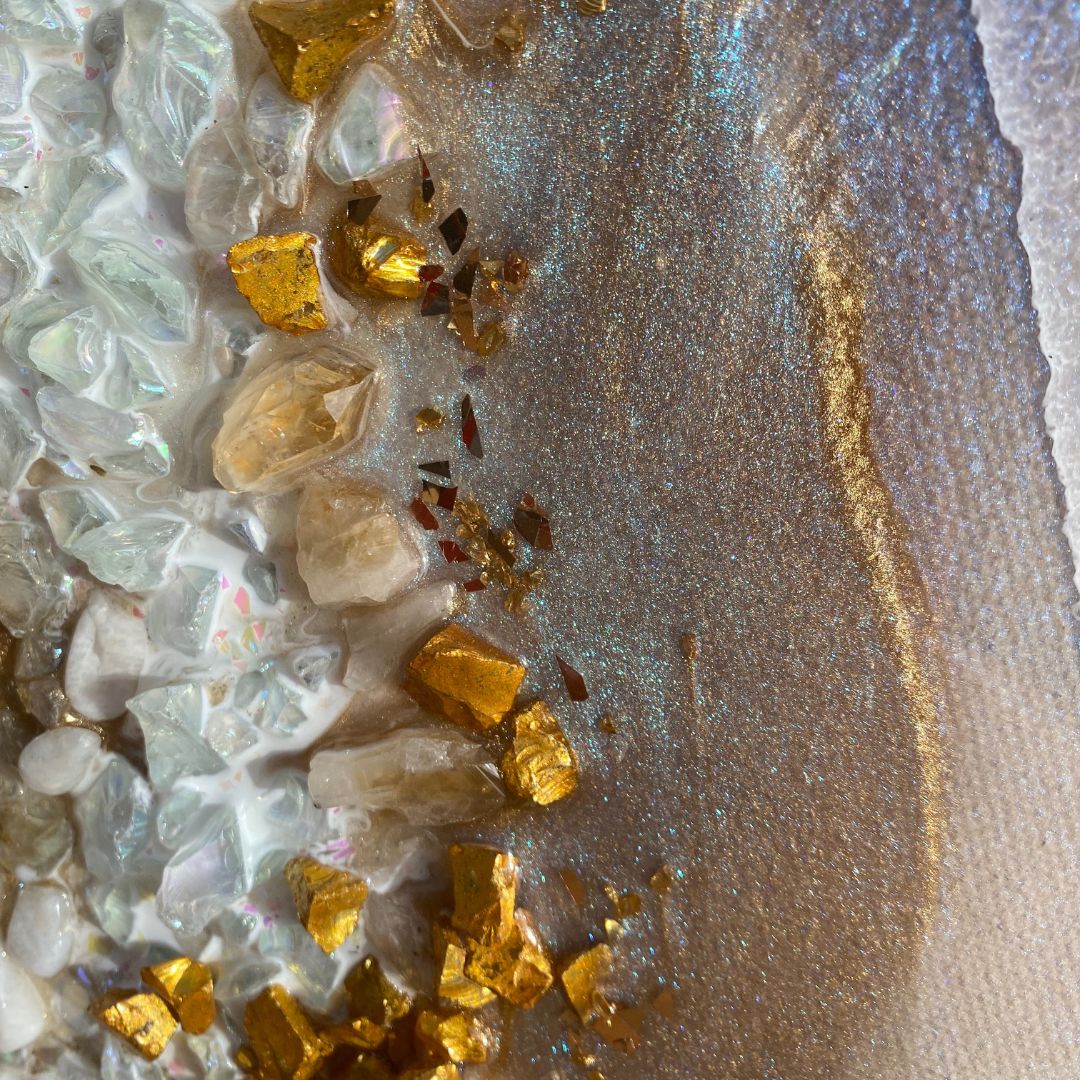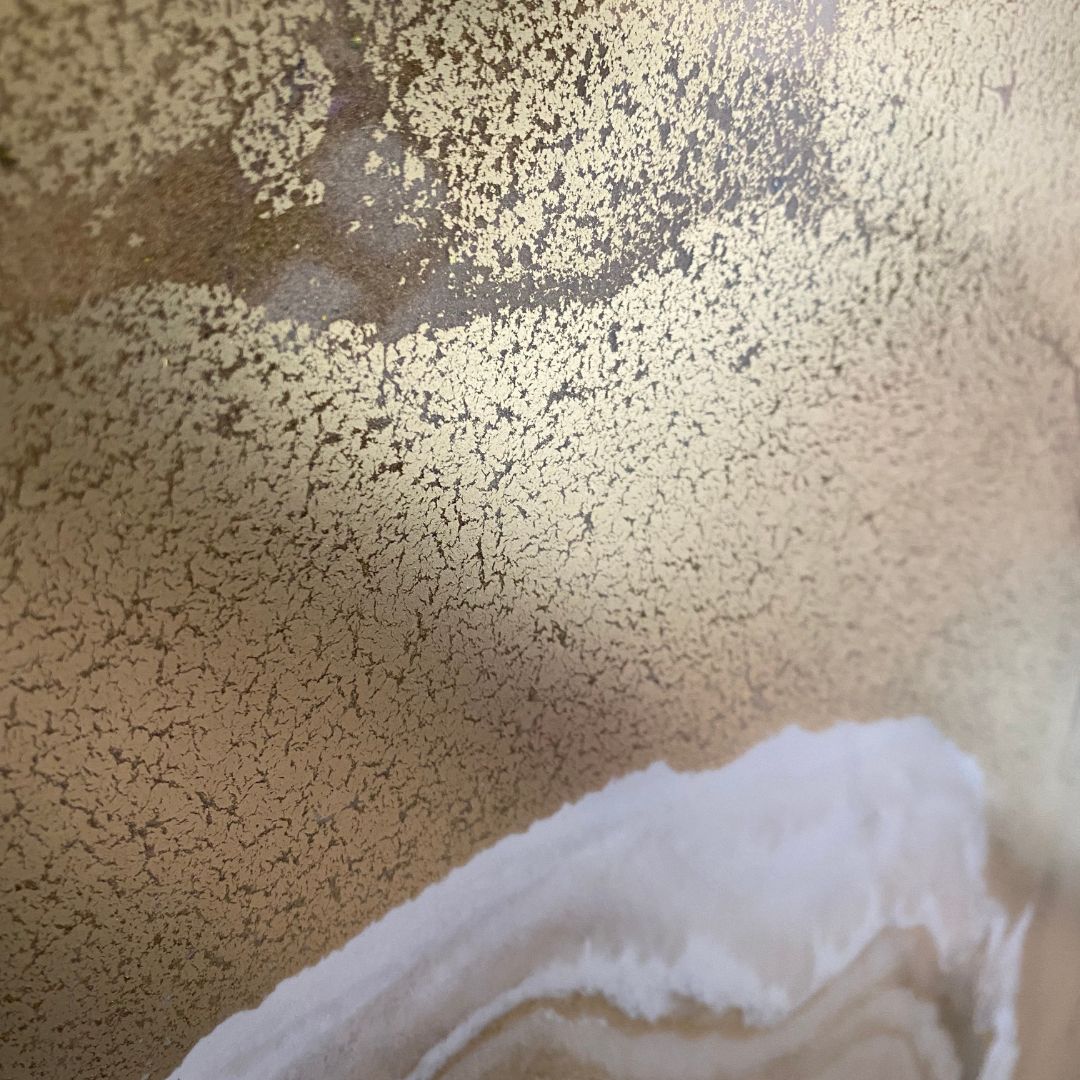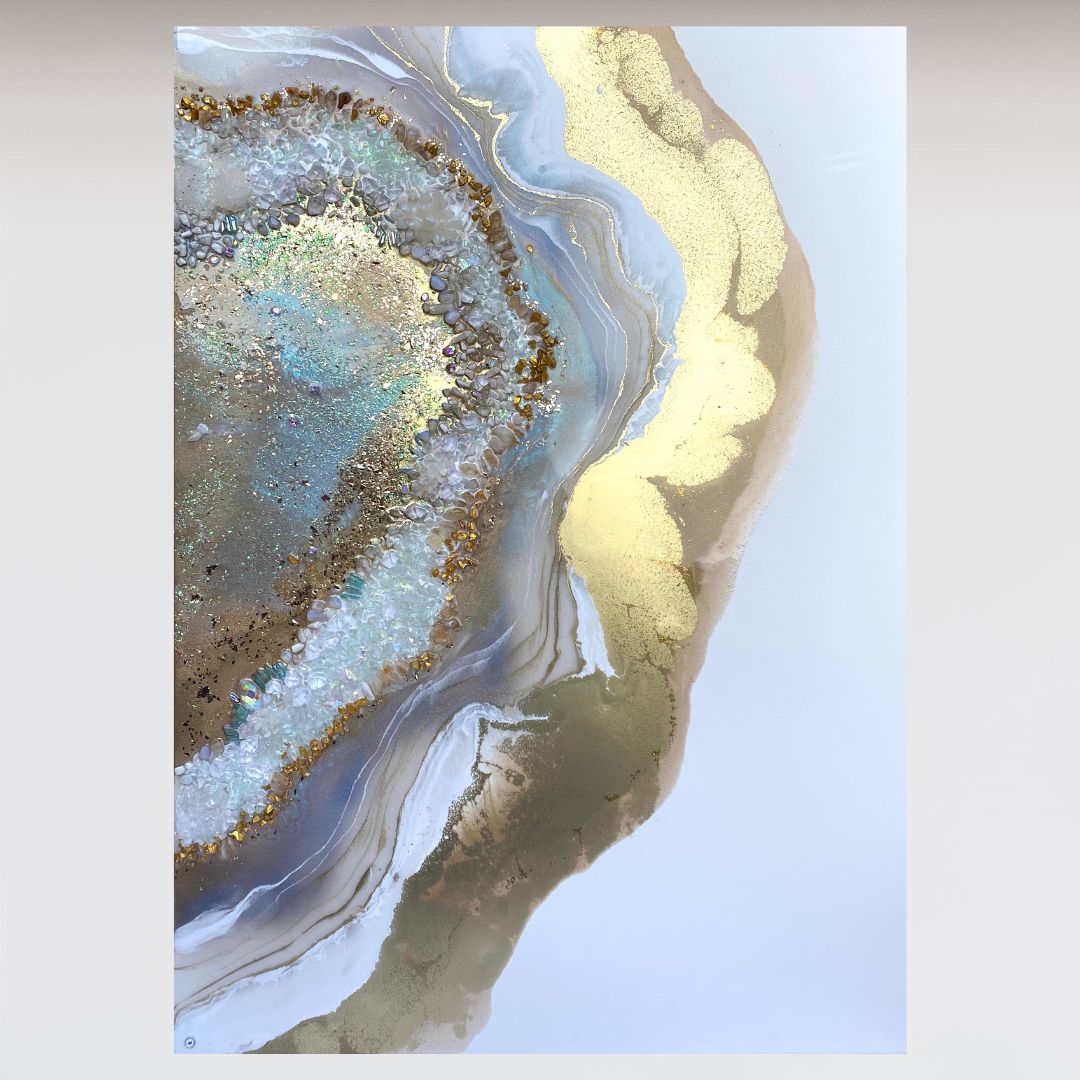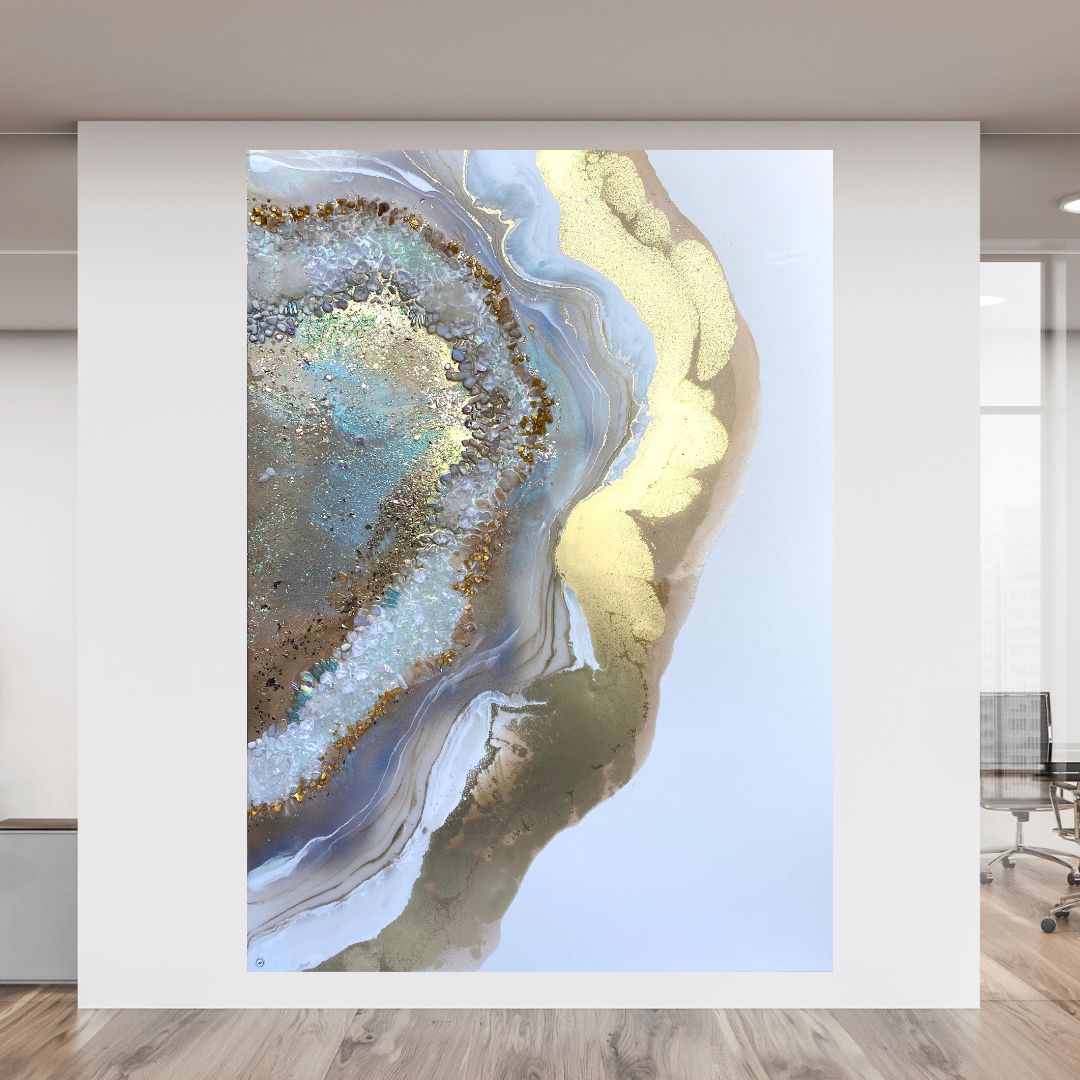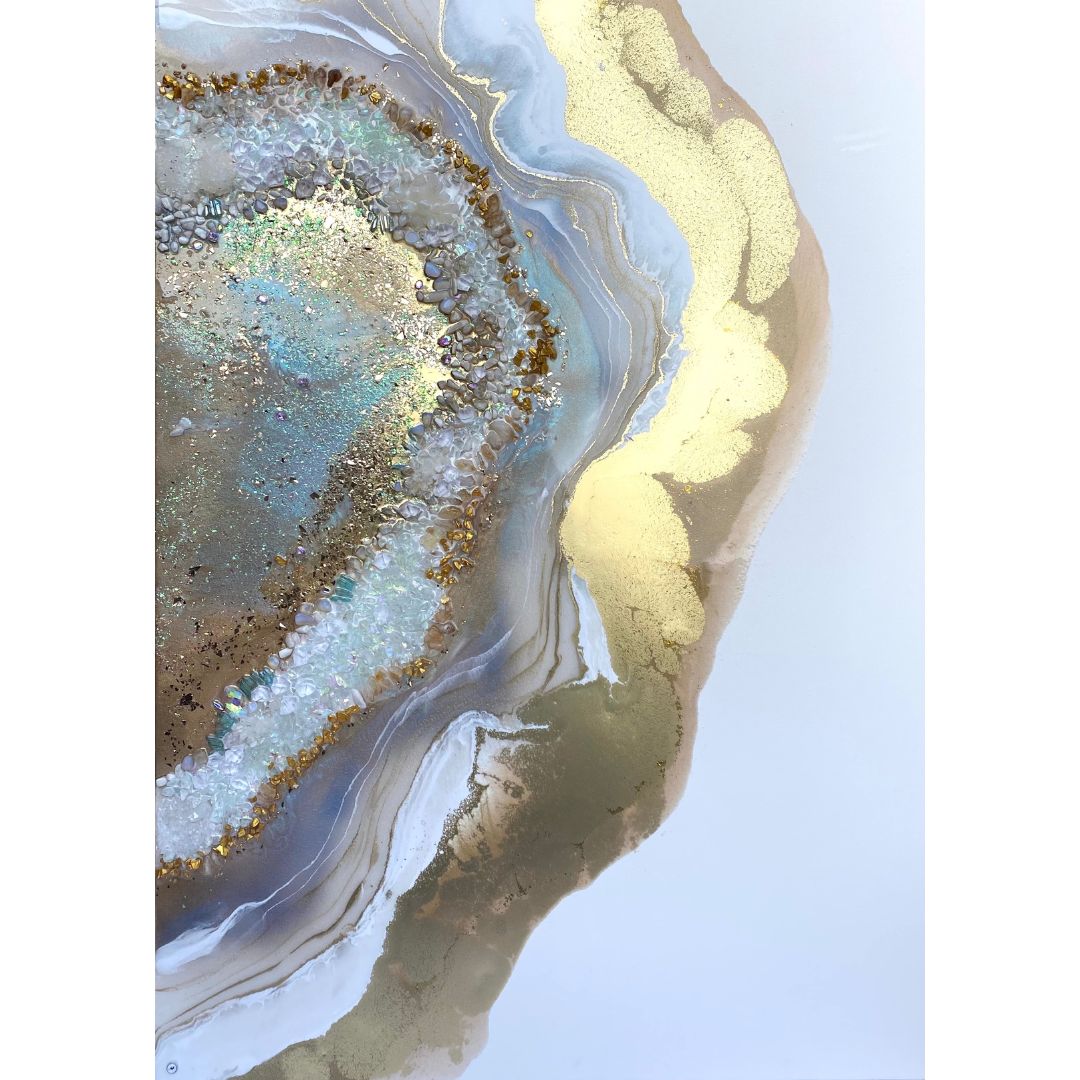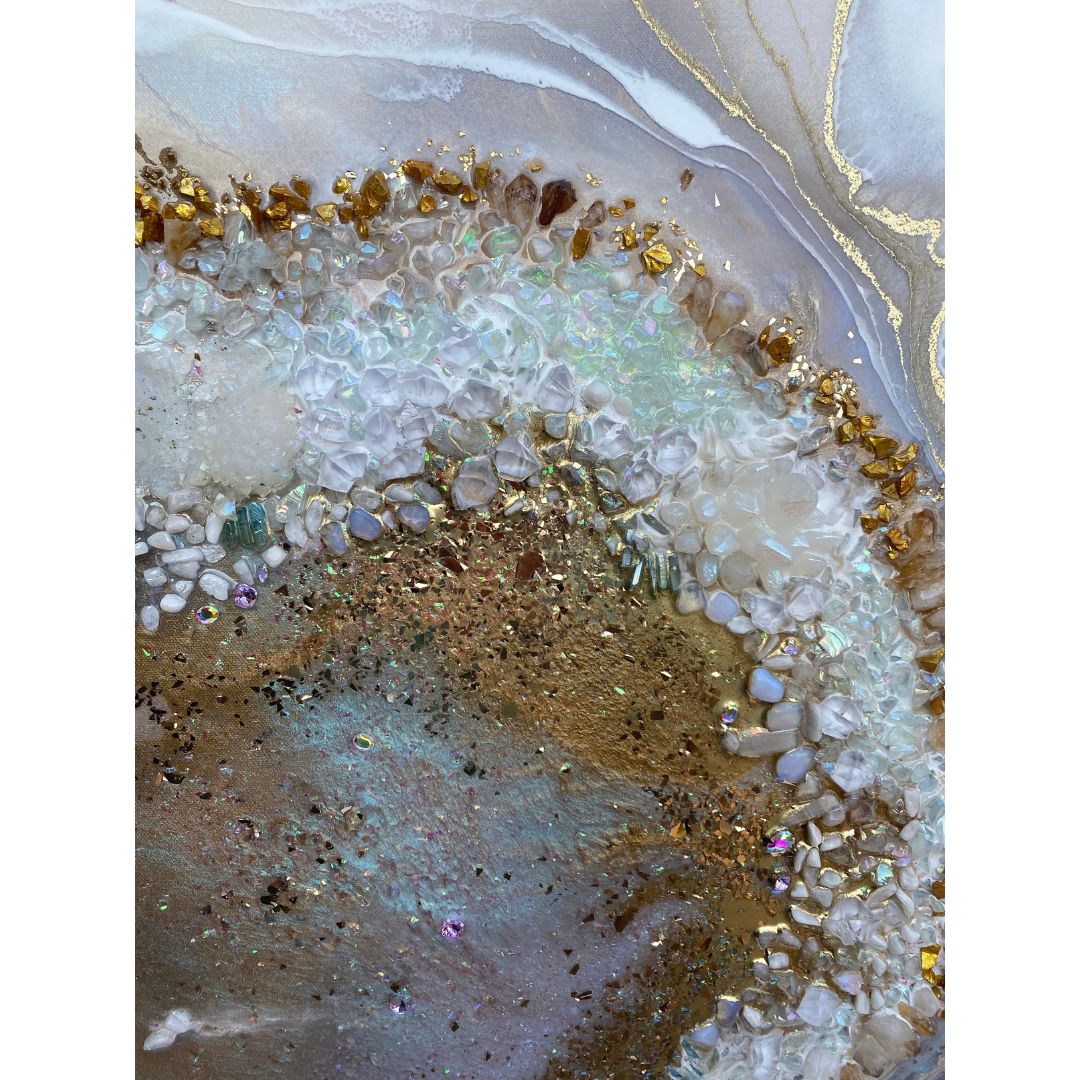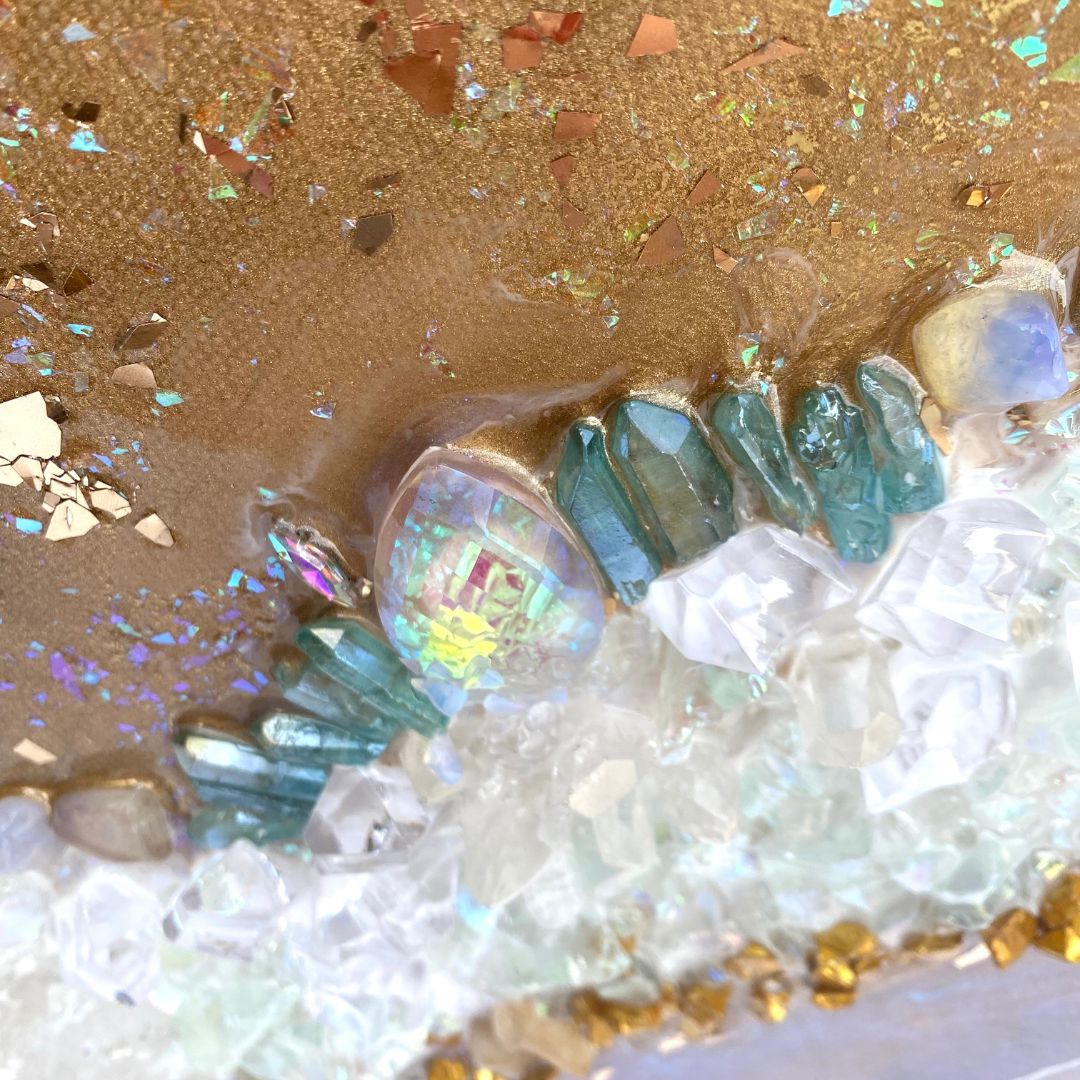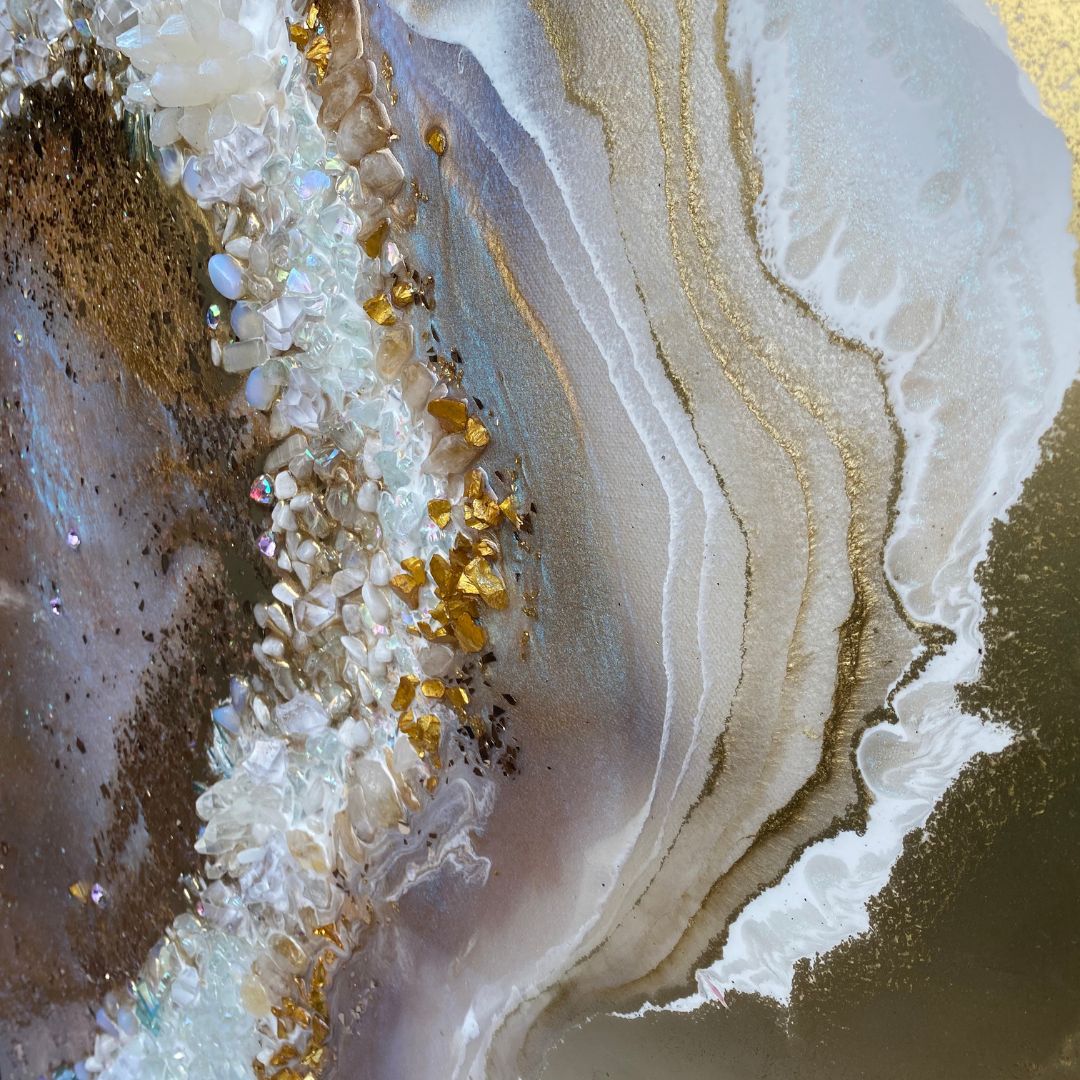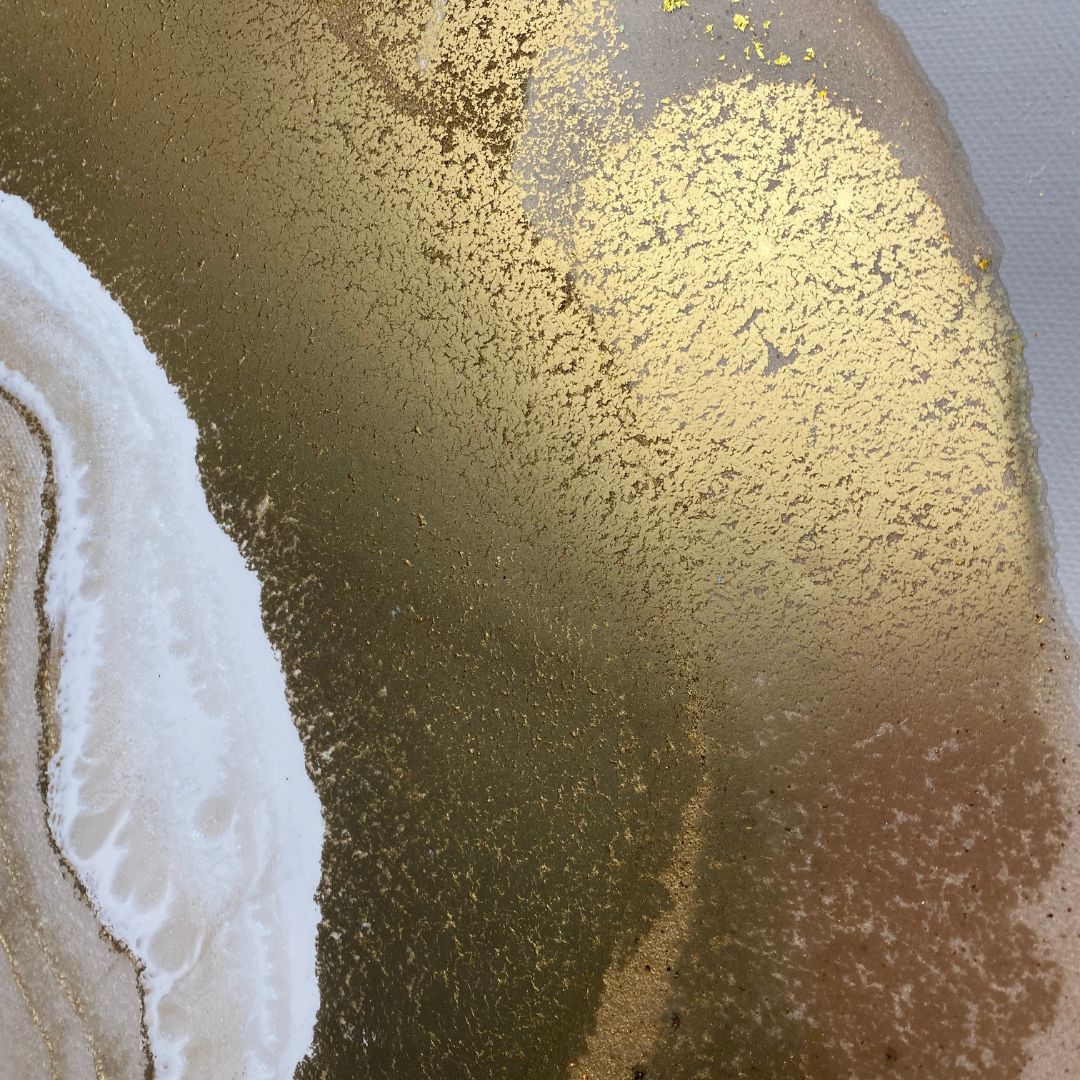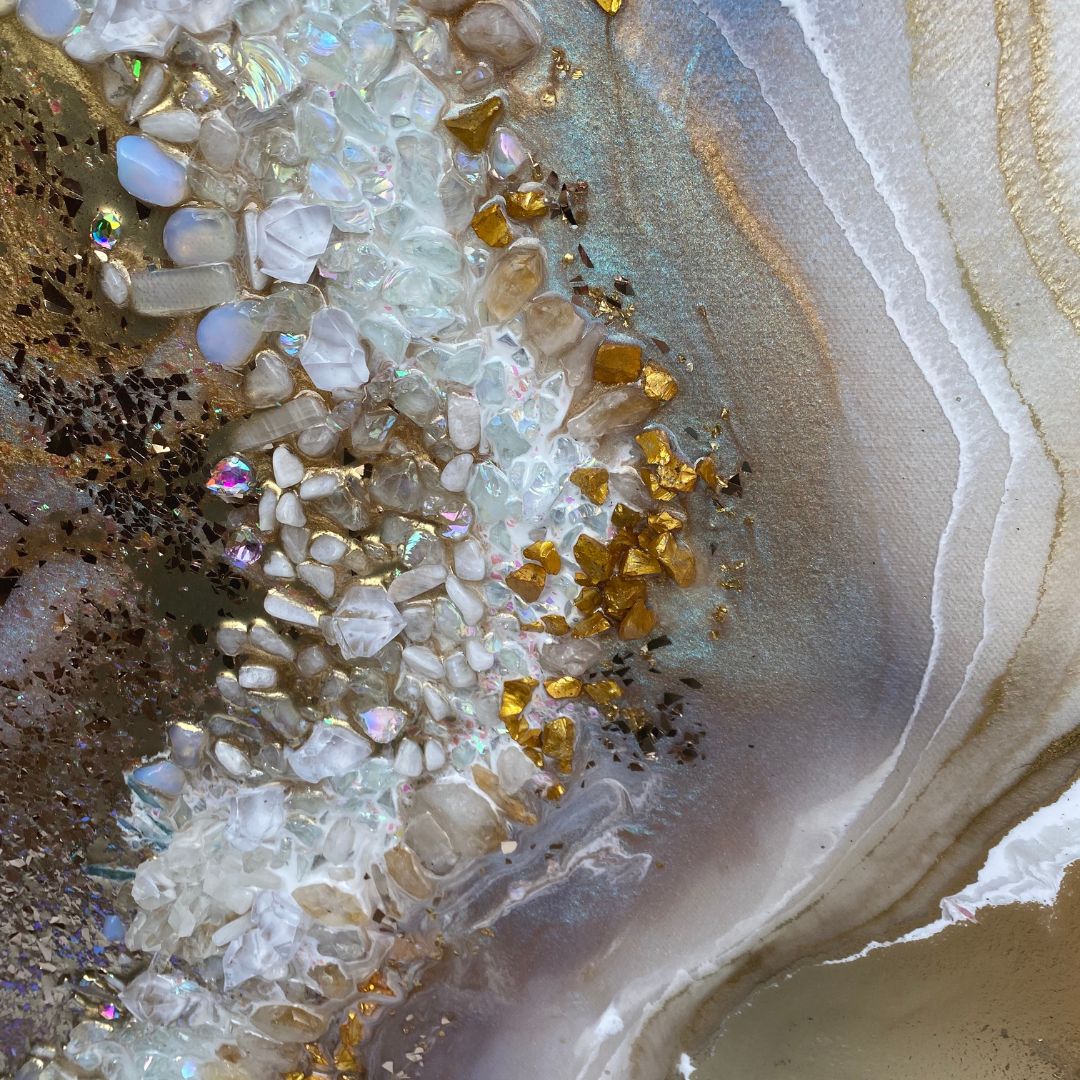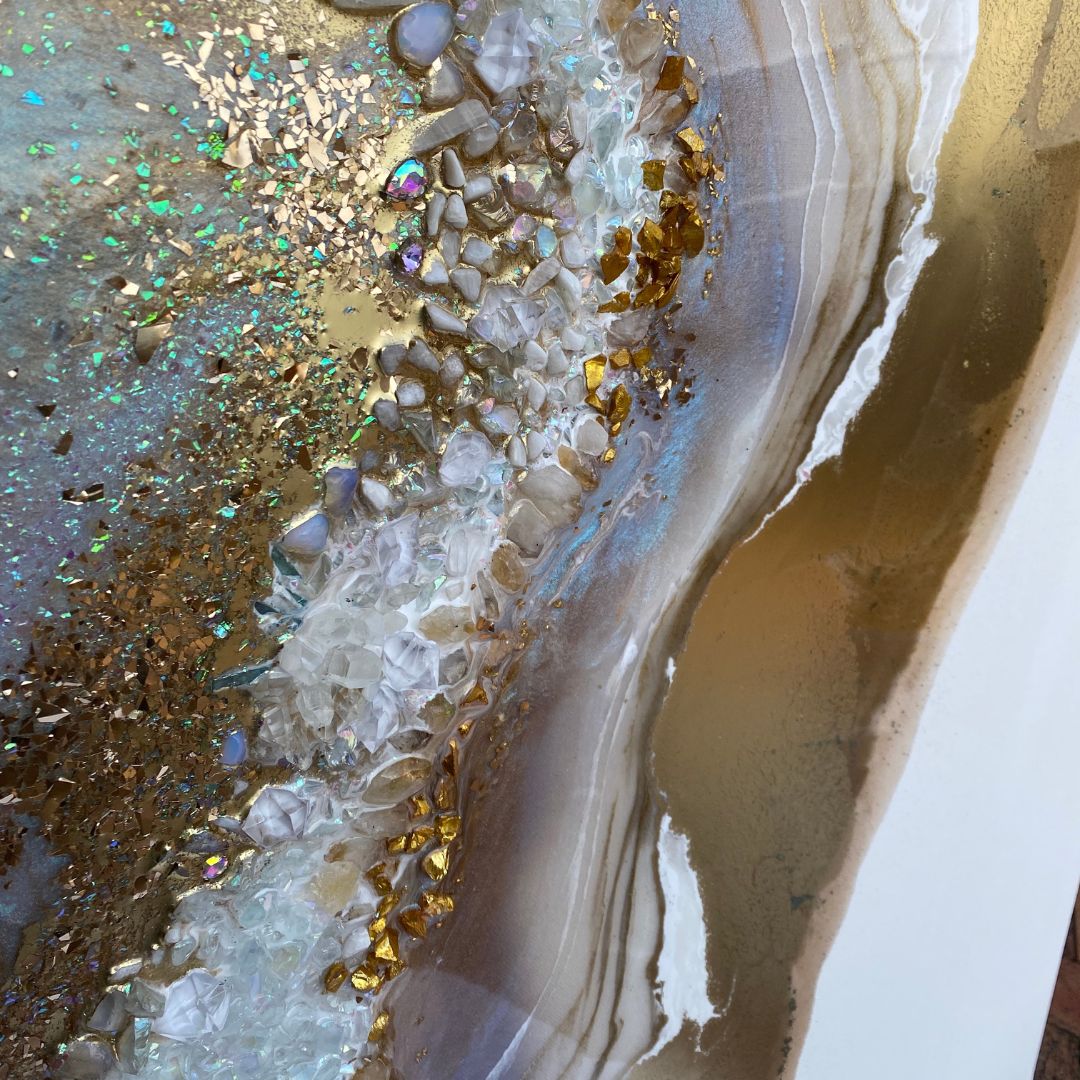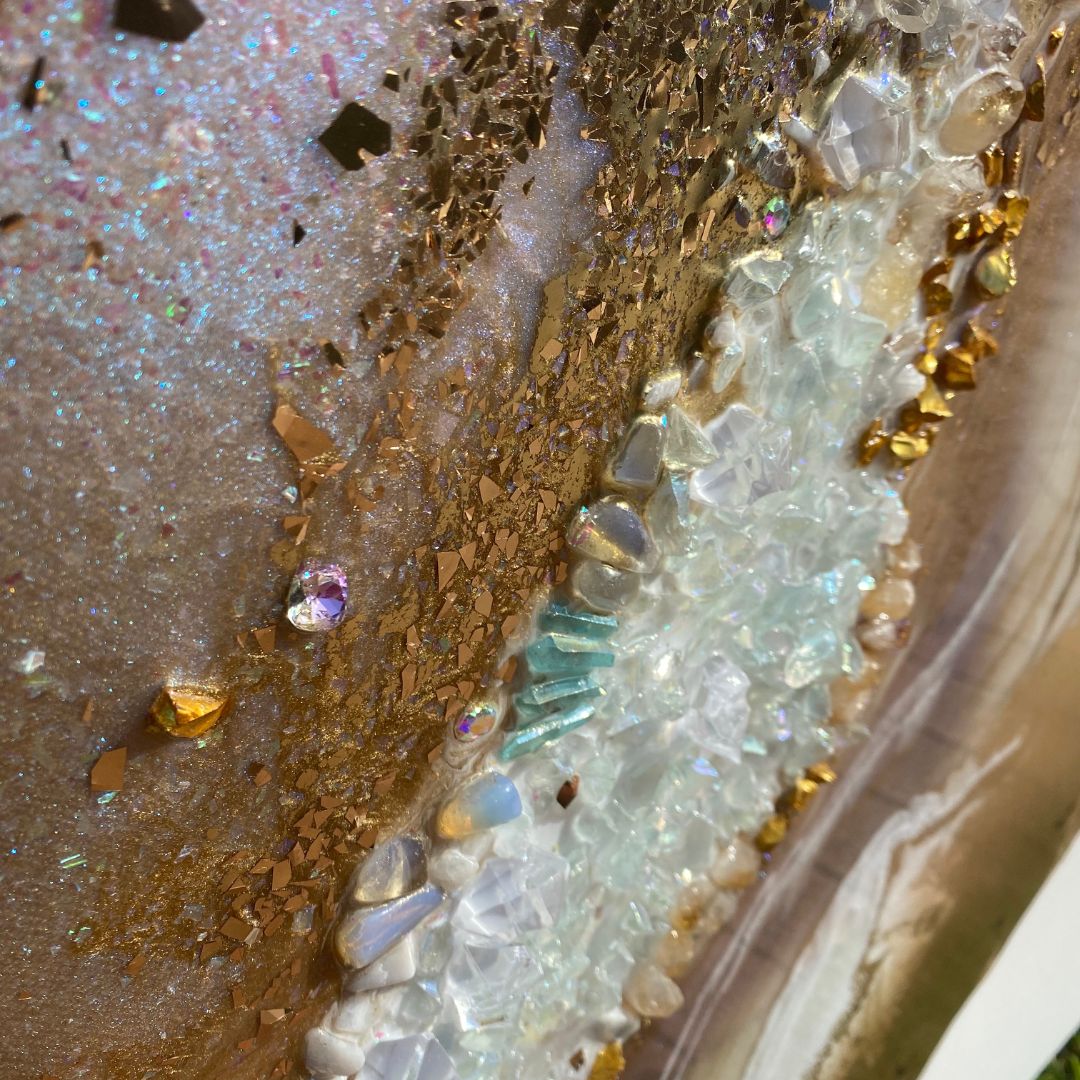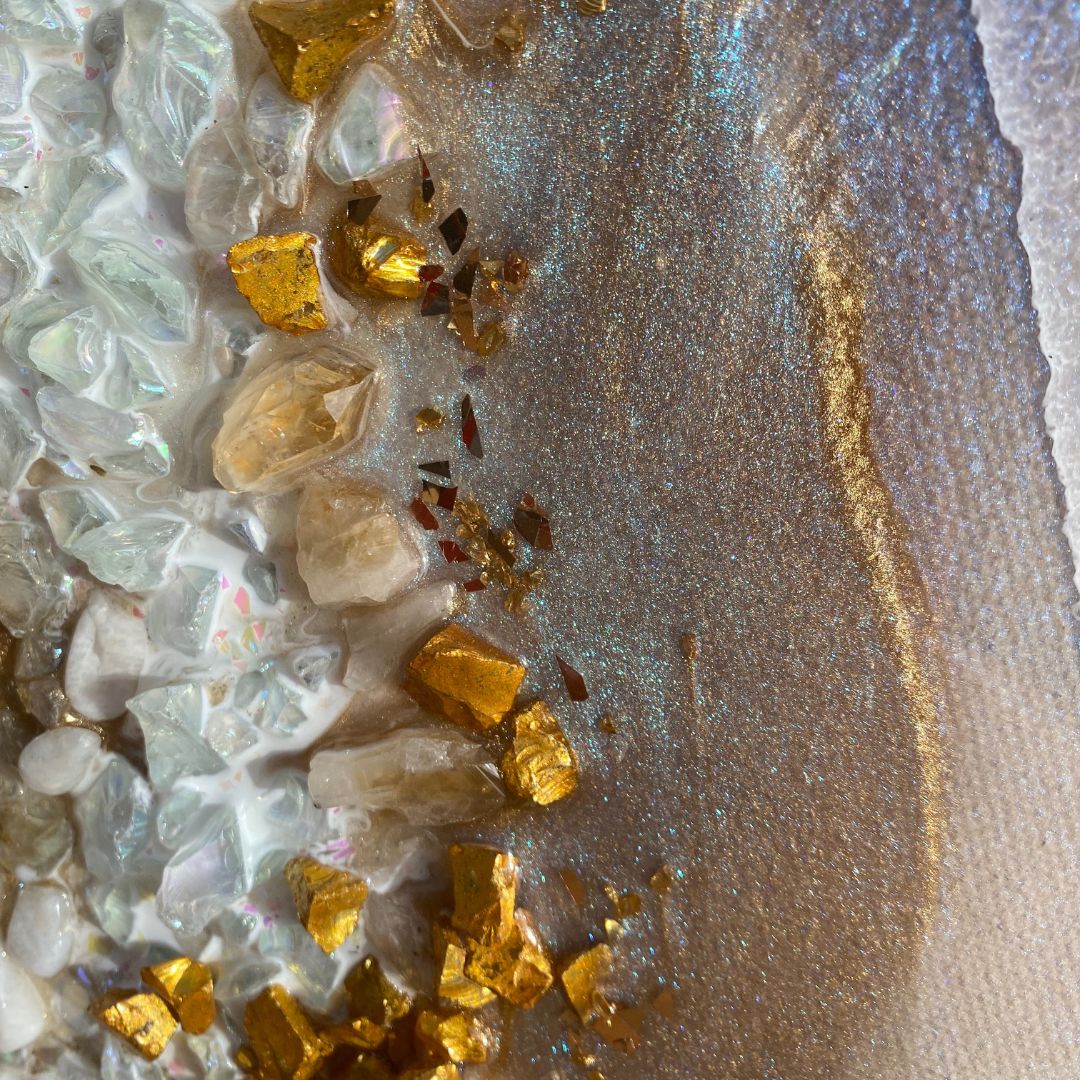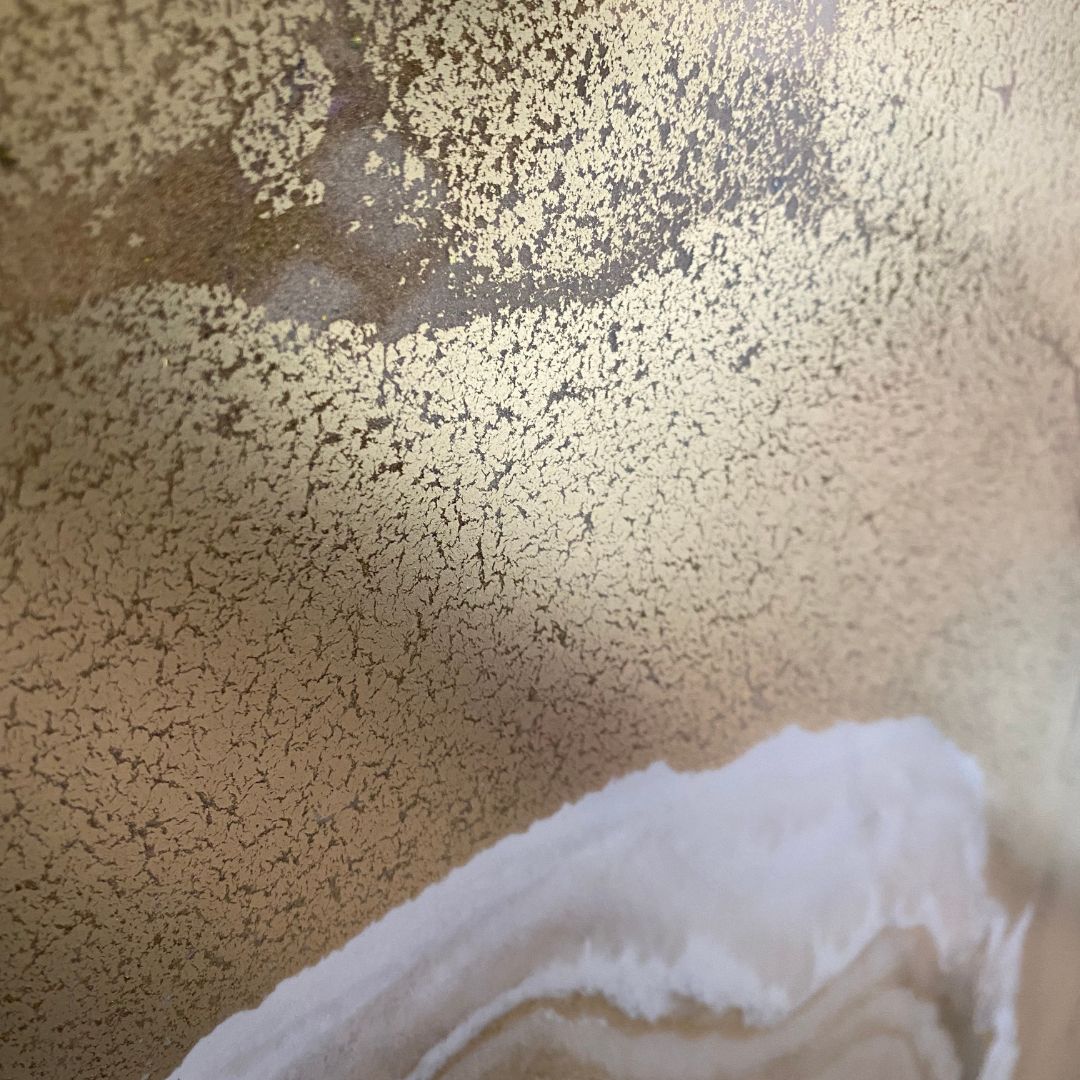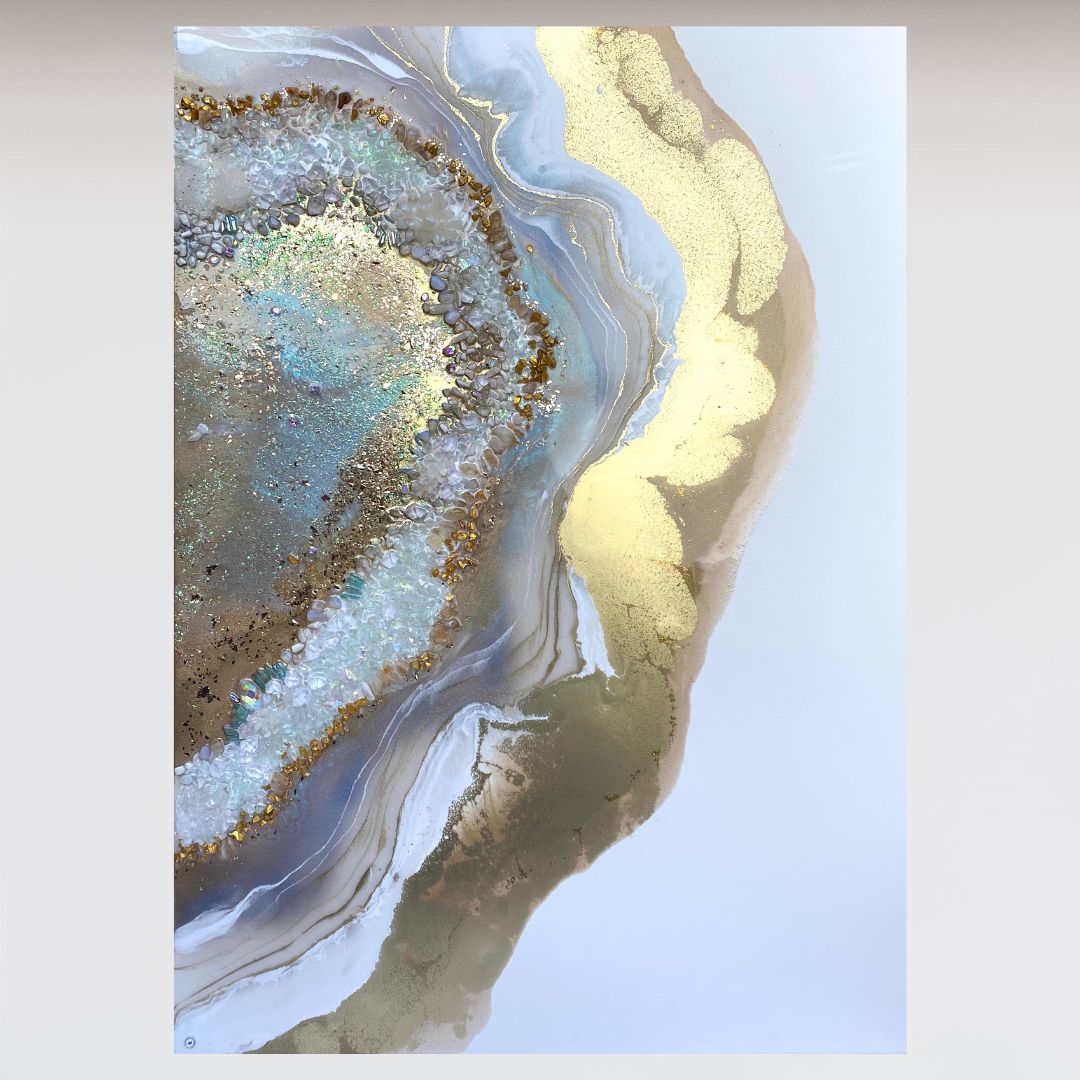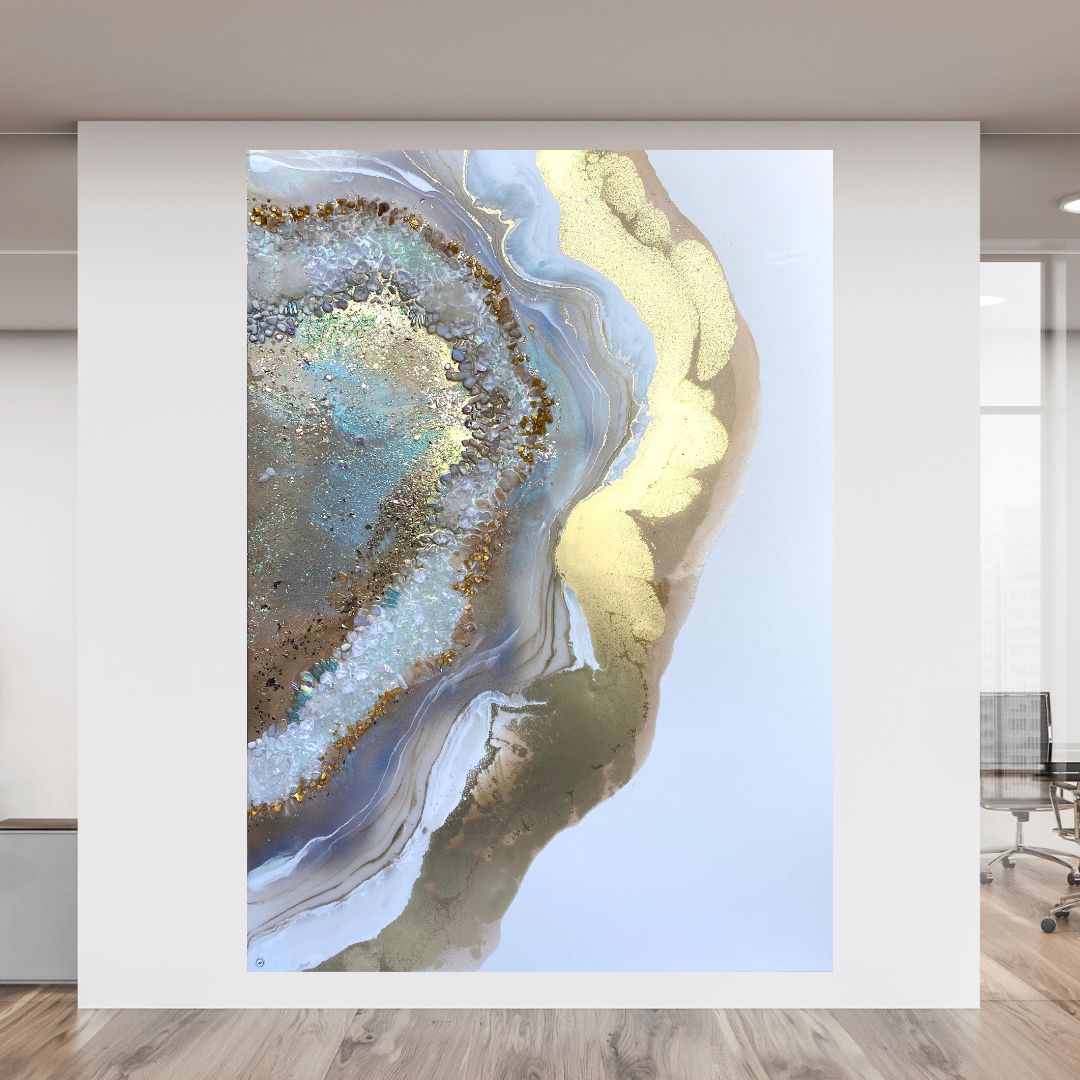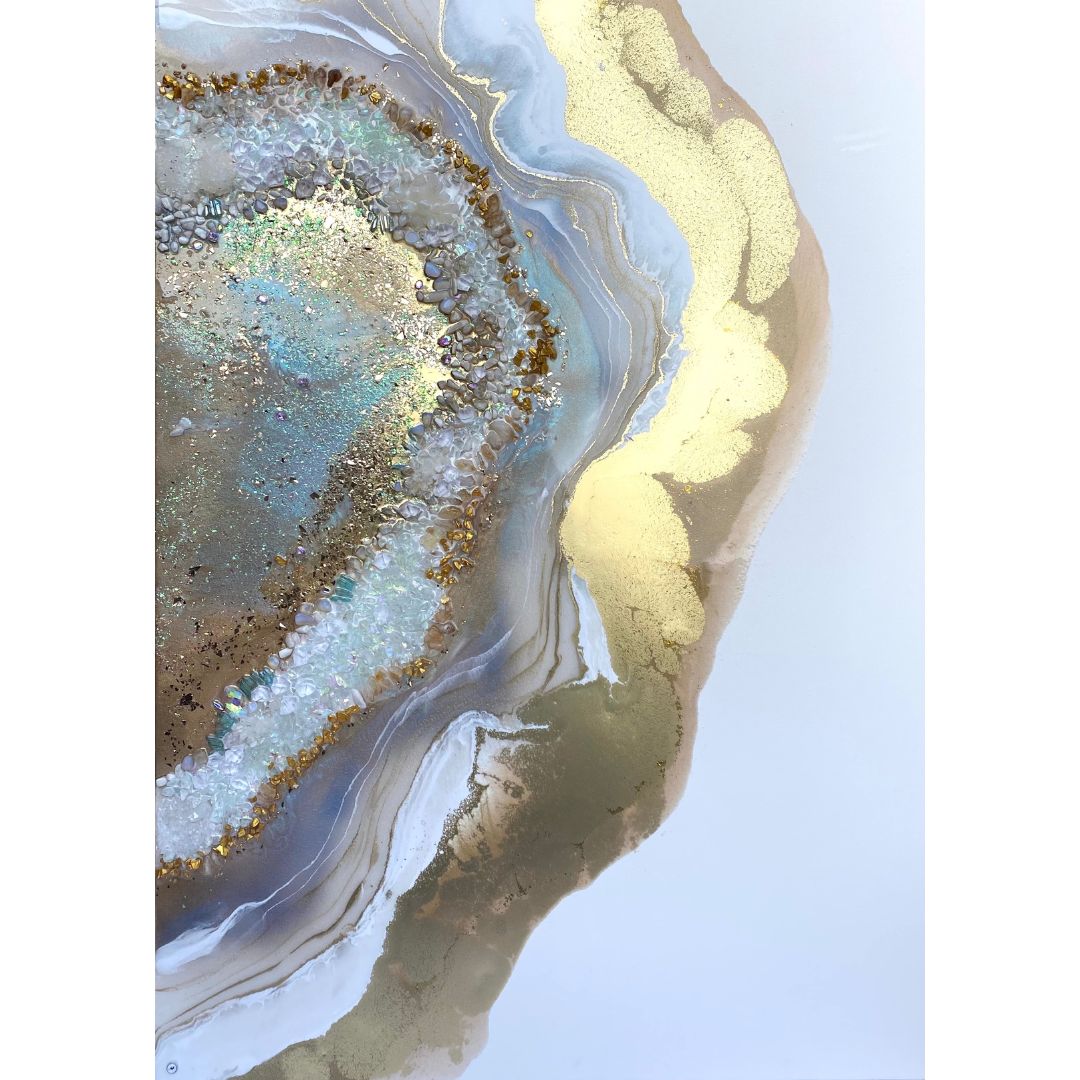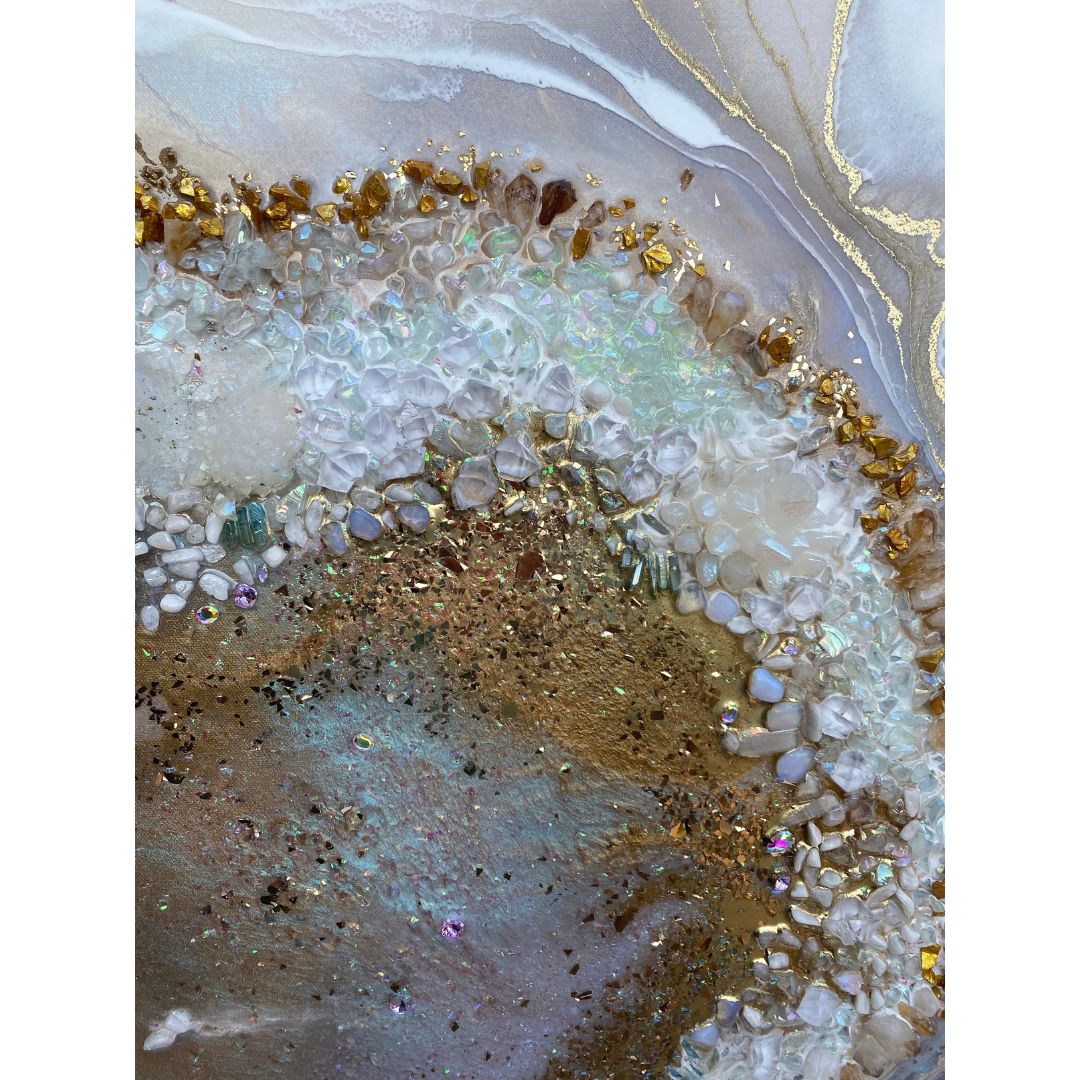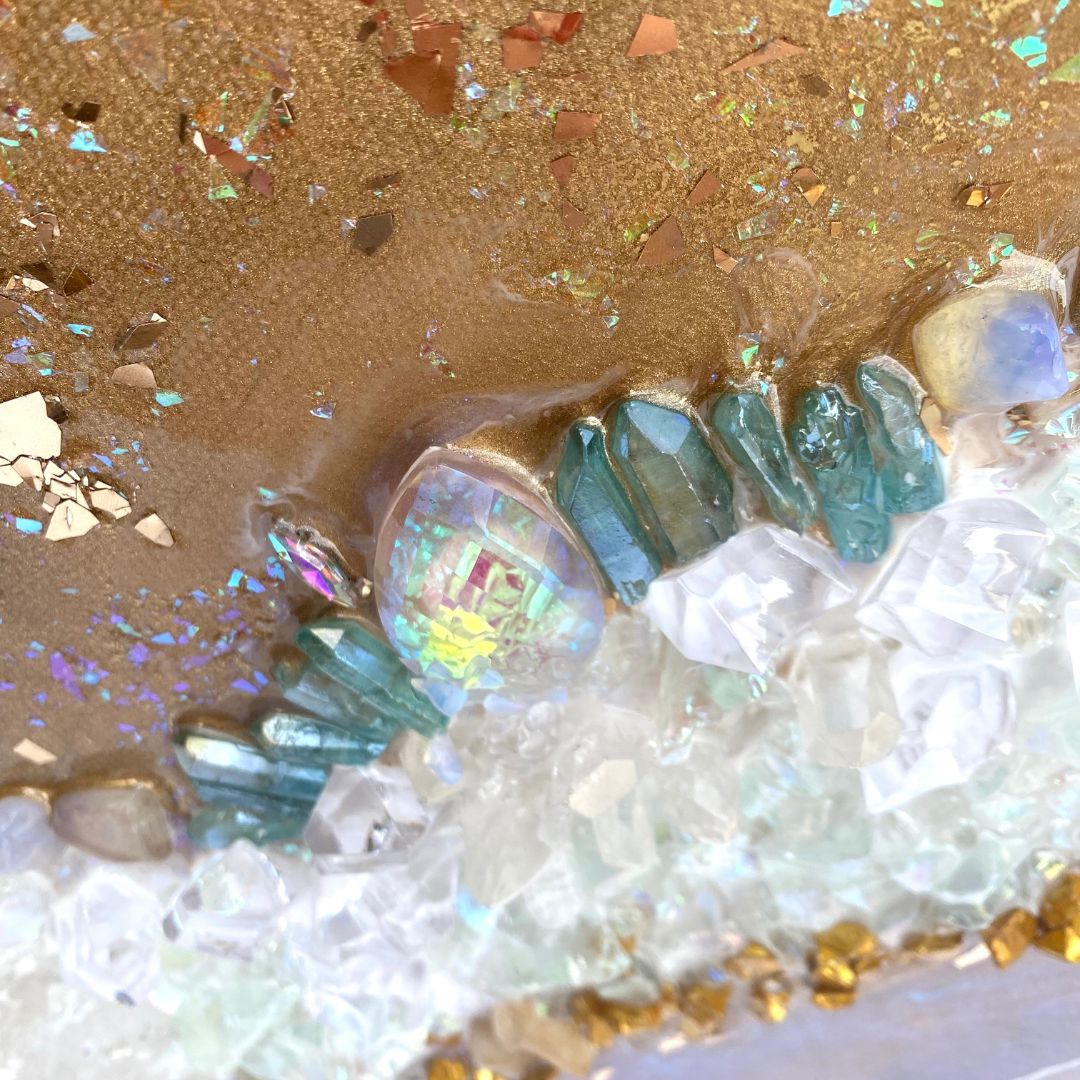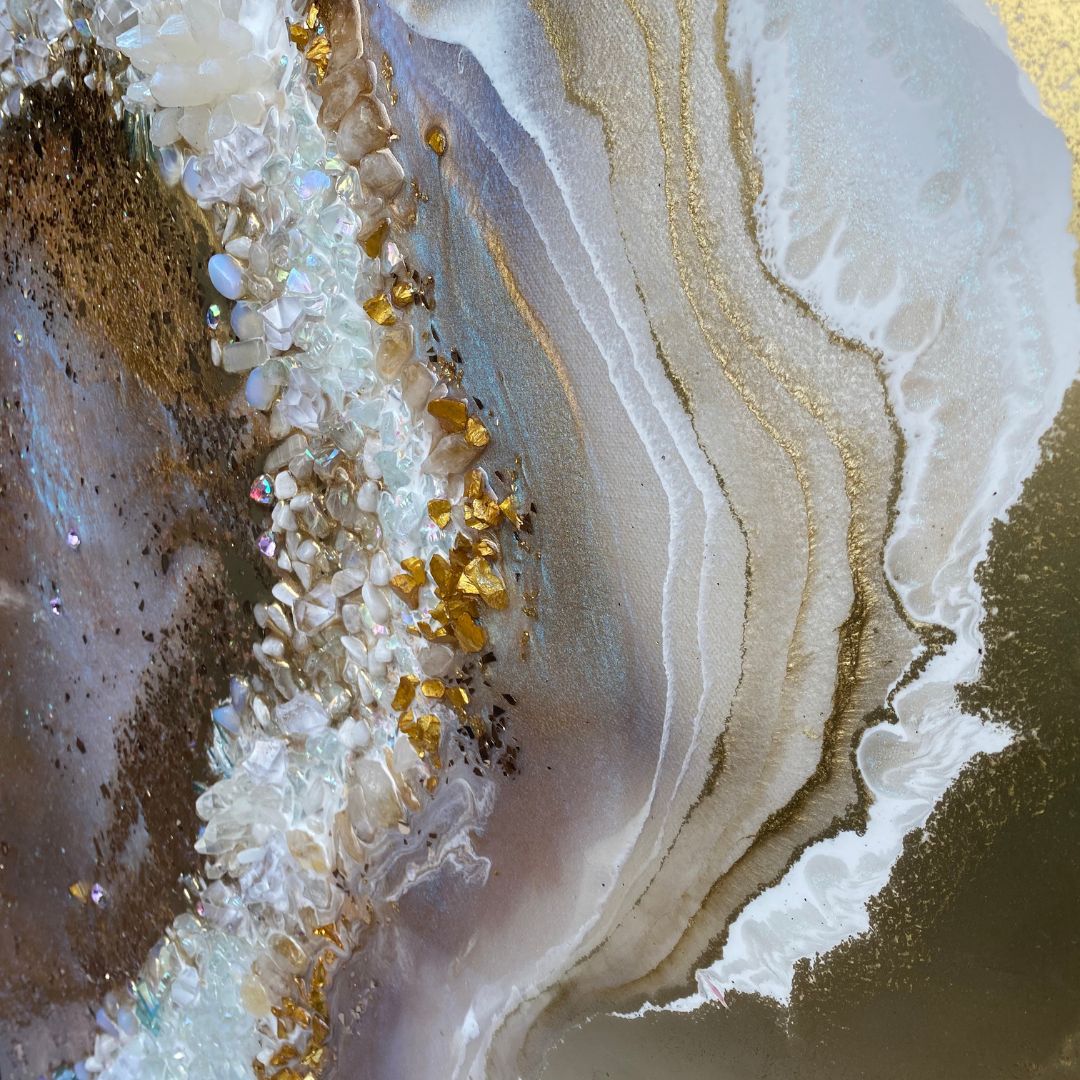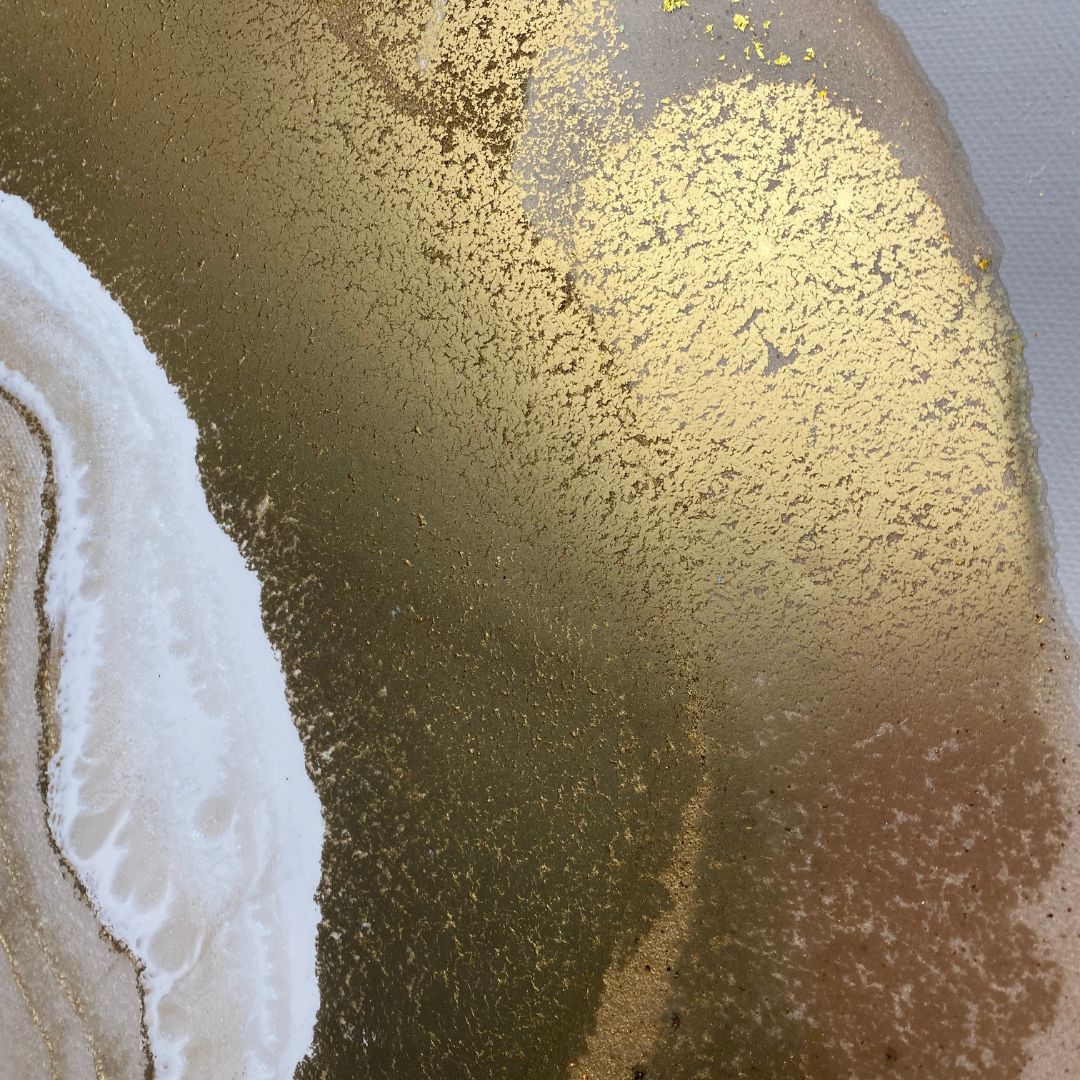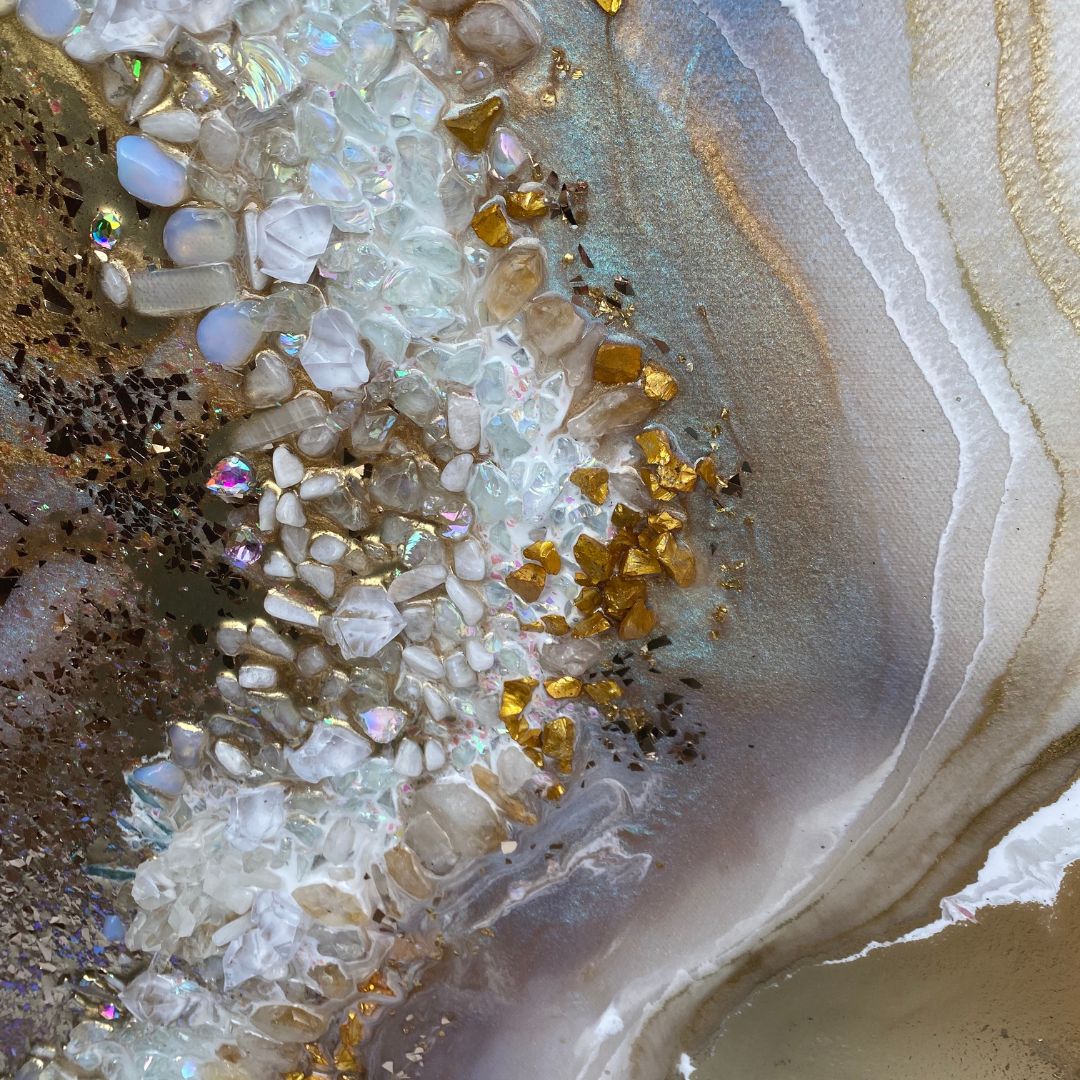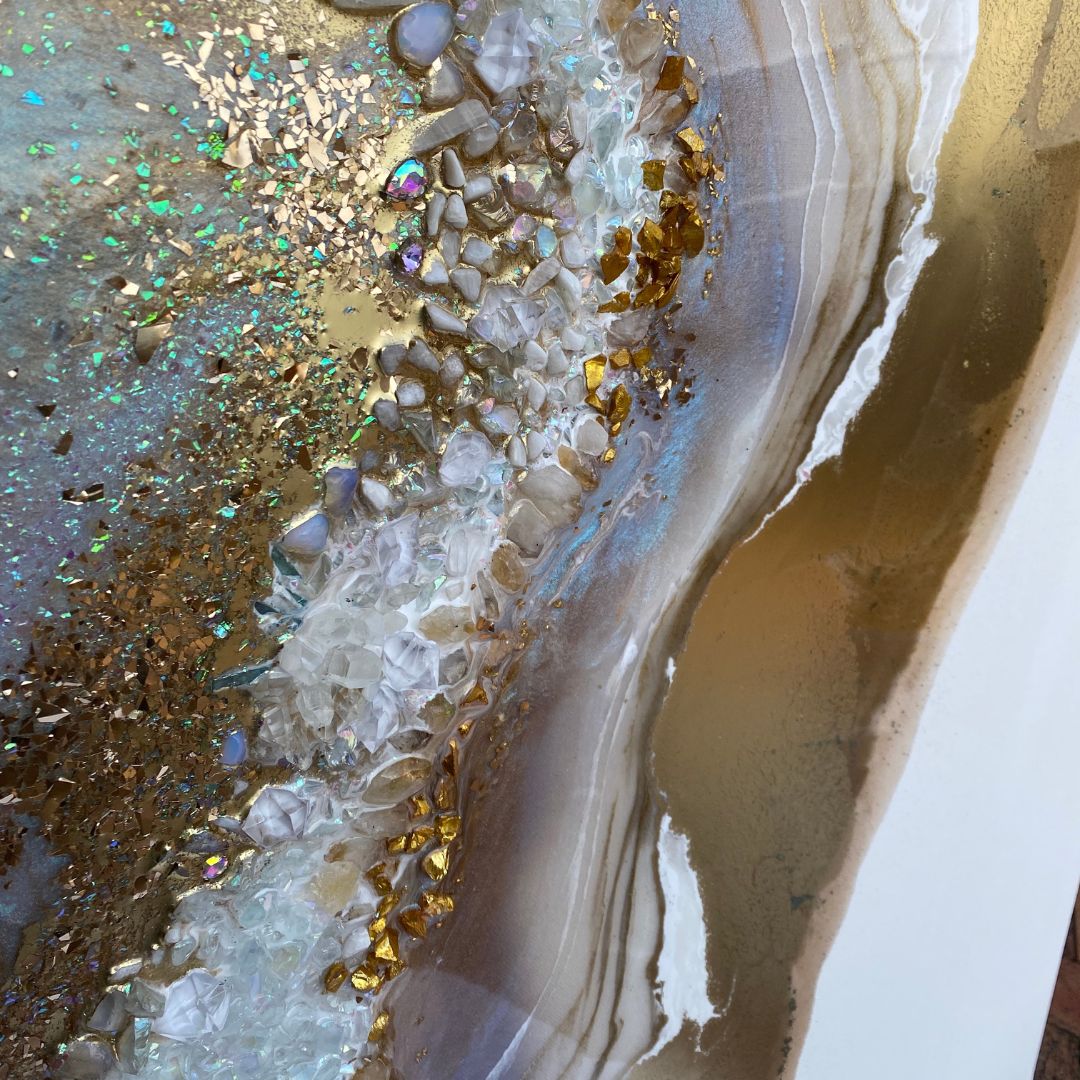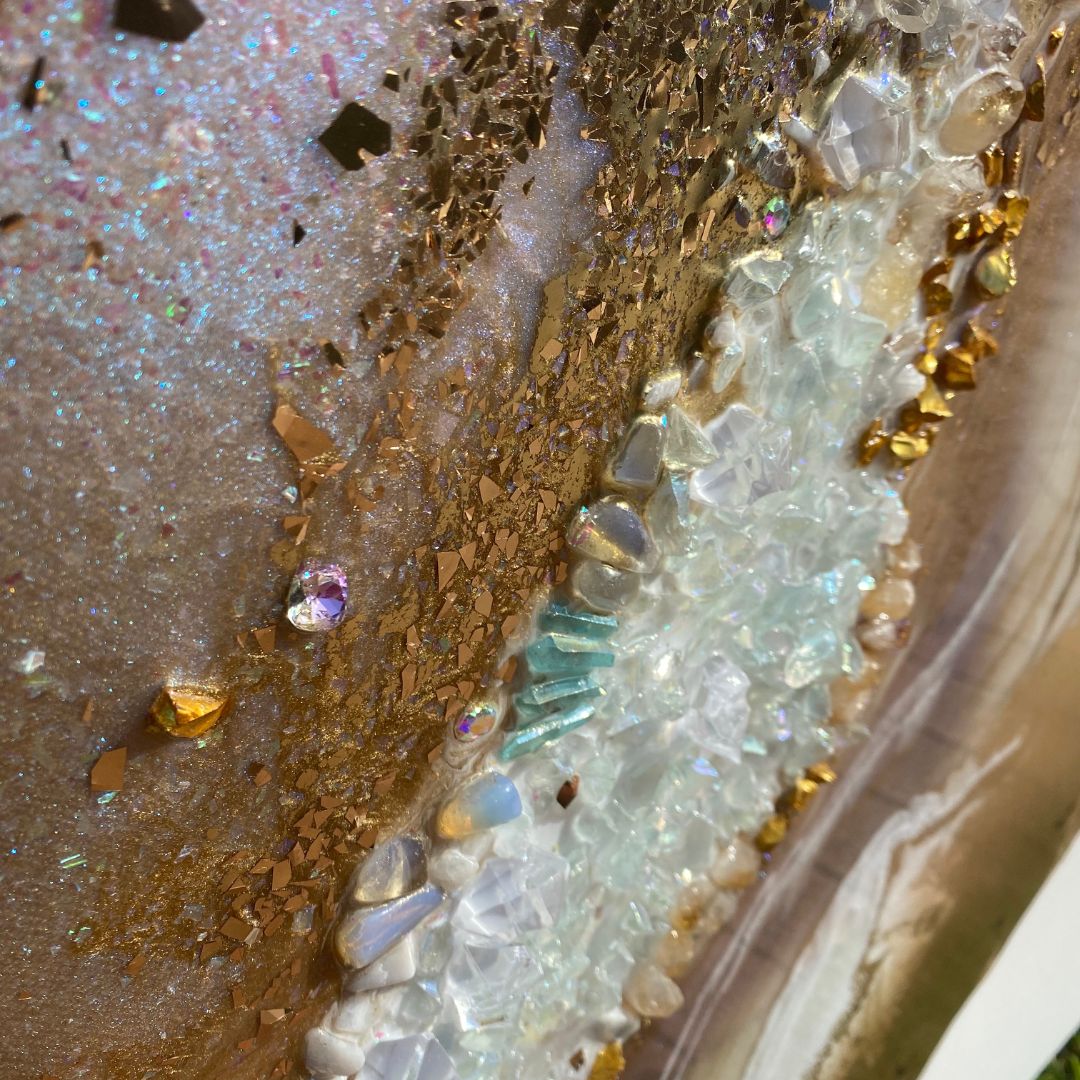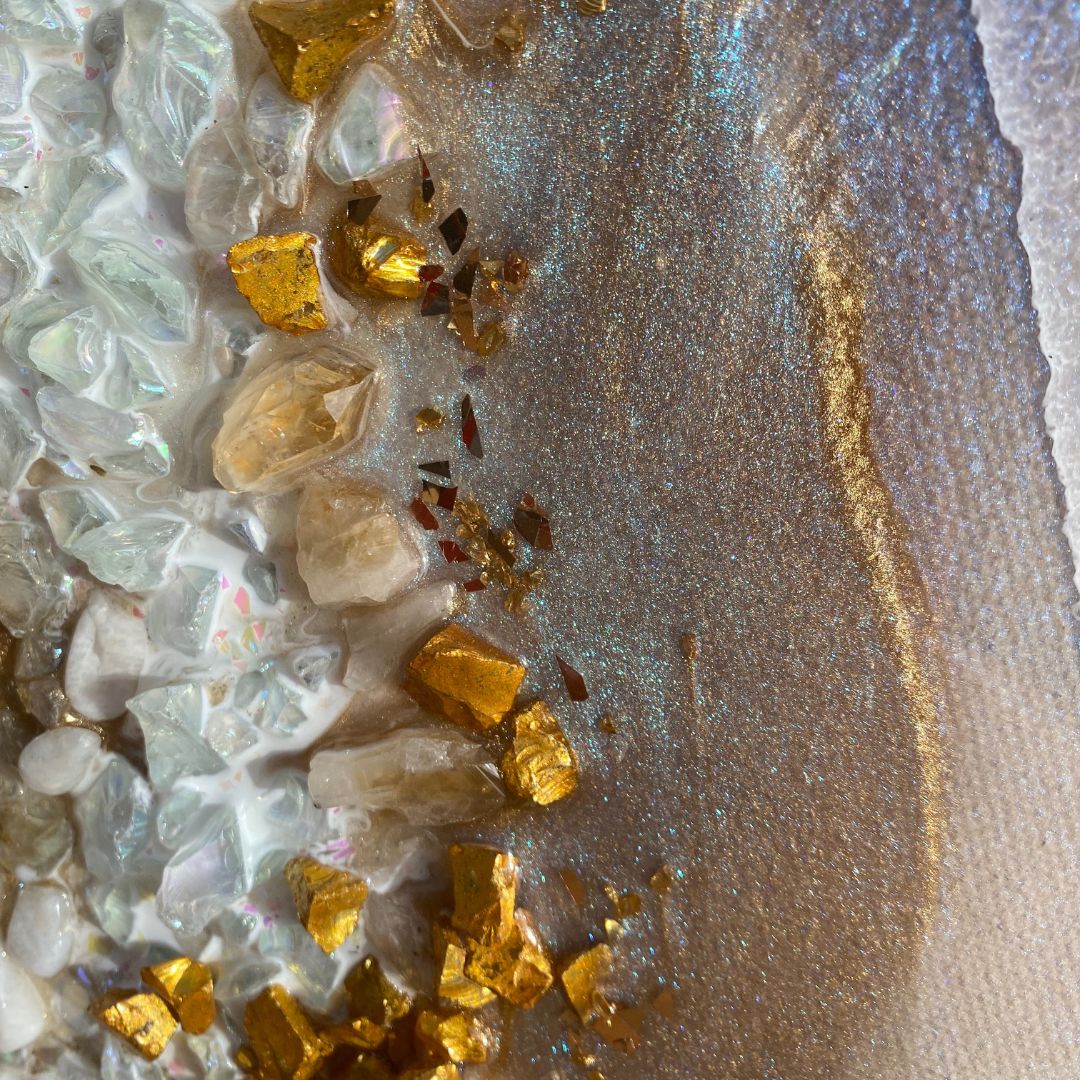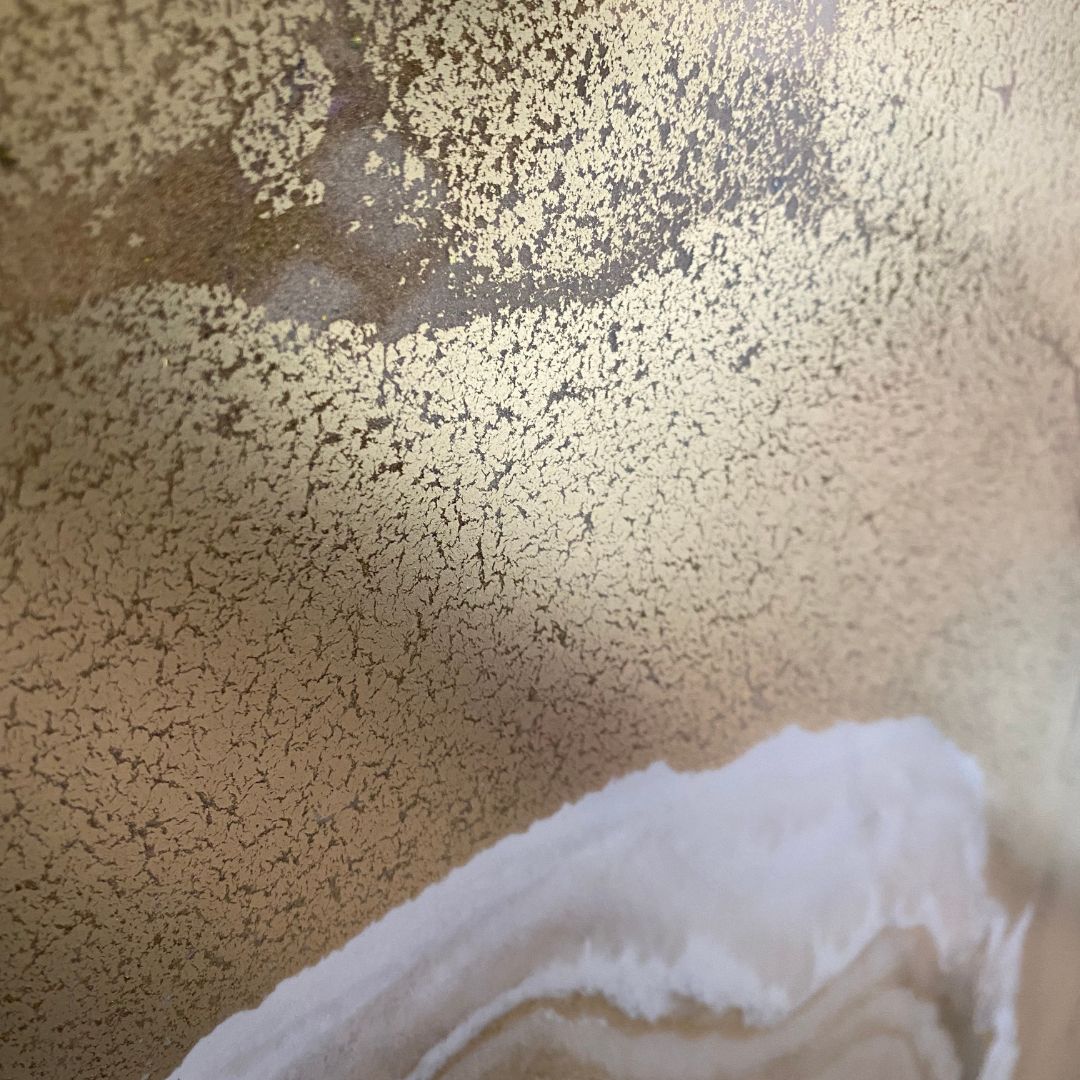 Gold Heart with Moonstone, Aqua Aura Quartz, Citrine and Swarovski.
Luxurious and sophisticated gold copper Citrine crystal artwork with Moonstone, Aqua Aura Quartz Swarovski crystals, and shimmer, will be a centerpiece of attention and a perfect gift for a spiritual person.
Gold Citrine is meaning Abundance and Success, resonates with Sacral chakra, pure JOY, Passion, and Light. 
Artwork on Canvas with 2-5cm textural elements: Mixed media, Glass, resin, crystals, natural Citrine, Red Agate, Cornelian, Red Jusper, Quartz 
Citrine
The spiritual meaning of Citrine is its yellow hues symbolizing the spiritual qualities of joy, abundance, and transmutation. ... Citrine also represents spiritual joy since it spreads positive, energetic light around its aura and is said to be one of only two crystals that do not need to be recharged or purified.
The Sacral is the second chakra below the belly button. As the colour orange, it encourages creativity and passion, making you feel safe and serene. 
There are many healing stones for the sacral chakra including  Carnelian, Snowflake Obsidian, Orange Calcite, Red Jasper, Citrine, and Sunstone. Read More ...
Features:
Made with Genuine Crystals.
Shimmering Copper Gold and Silver to Geode Crystal beauty
Sophisticated 3d accents (up to 2 cm)
Epoxy resin coating for preservation
Size of Artwork on the photo: 90x120cm on Canvas, available to ship the next day.

Hanging:
Light and ready to hang. 
Hang in 2 ways.
SIZES AVAILABLE to order UP TO 240 cm. Contact for a quote.
Contact Me to get Free Mock up on Your wall
Chat Now - Send me a photo of Your wall and get Free Mock Up
Click "Chat" icon on right bottom corner of the page