10 of the Best Australian Resin Artists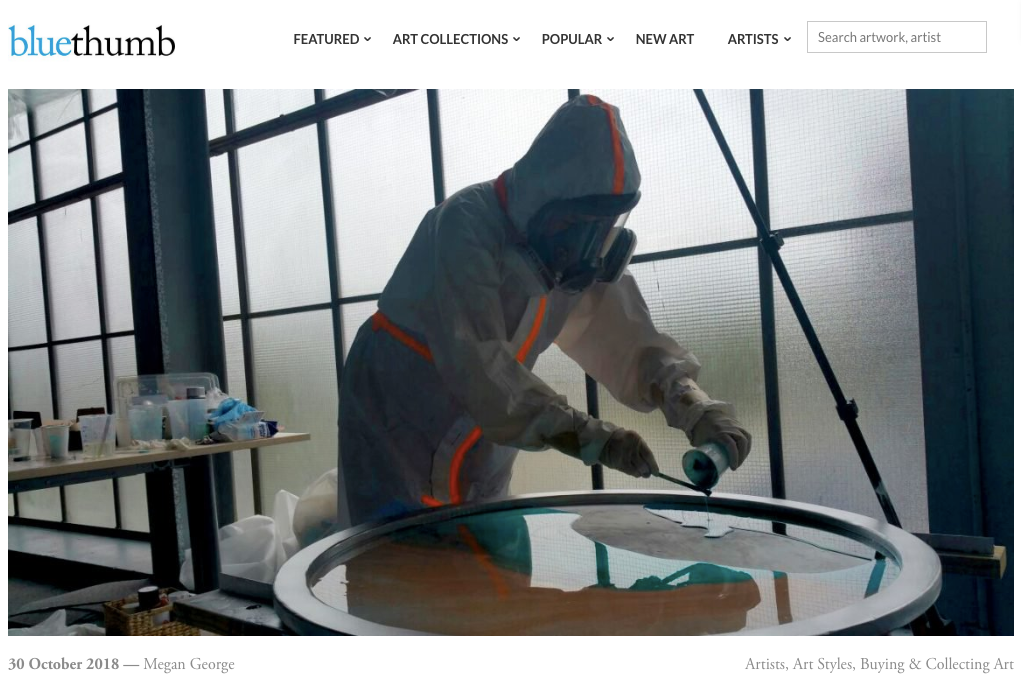 Resin is a popular choice of medium amongst abstract artists, particularly those who seek to capture fluid subjects and concepts. The distinctive medium is easily recognised by it's shiny surface and easily translates to works of fluid art. Resin artists are risky or easygoing depending on your outlook; they embrace the moment as there's no going backwards with this medium!
There are no shortage of resin artists in Australia. Below we speak to 10 of our favourites to learn about their inspirations and processes. Read on to learn more about 10 of Bluethumb's best resin artists.
Beach Inspired Resin Artists: Marie Antuanelle ...
The ever-popular Marie Antuanelle was inspired to follow her artistic passions by her grandmother. As a child, creating artworks and textiles was a respite from the tough political climate of Perestroika. Now, inspired by the summers she spent at her grandmother's beach cottage, her artistic practice has evolved to a full-time career. Marie's large resin and crystal pieces are inspired by a birds eye view of the NSW coastline. Get to know Marie better in our interview here.
 READ FULL ARTICLE ON BLUETHUMB