25% OFF ALL Prints & Originals & Free Shipping. Offer applies at Check out. 3 Days Only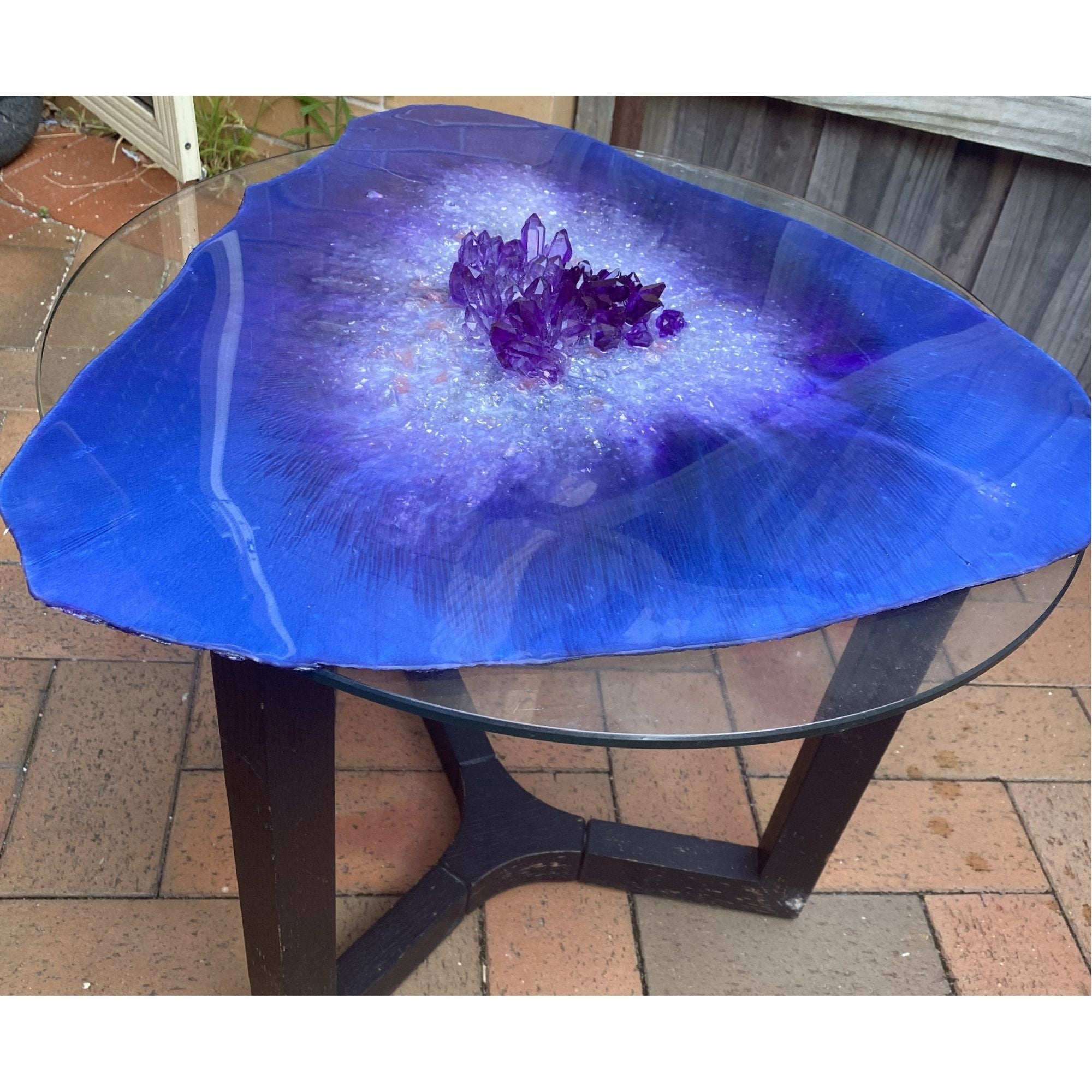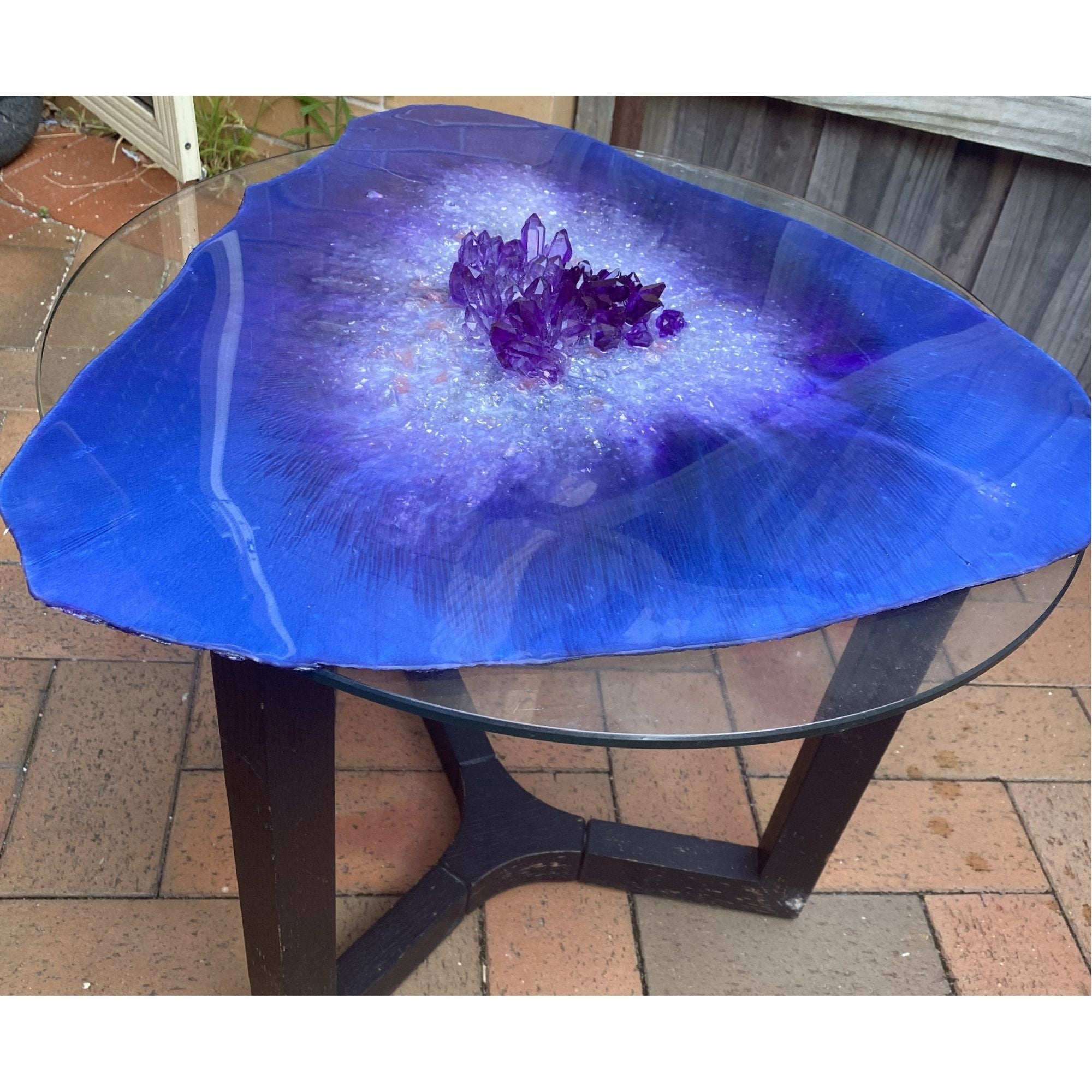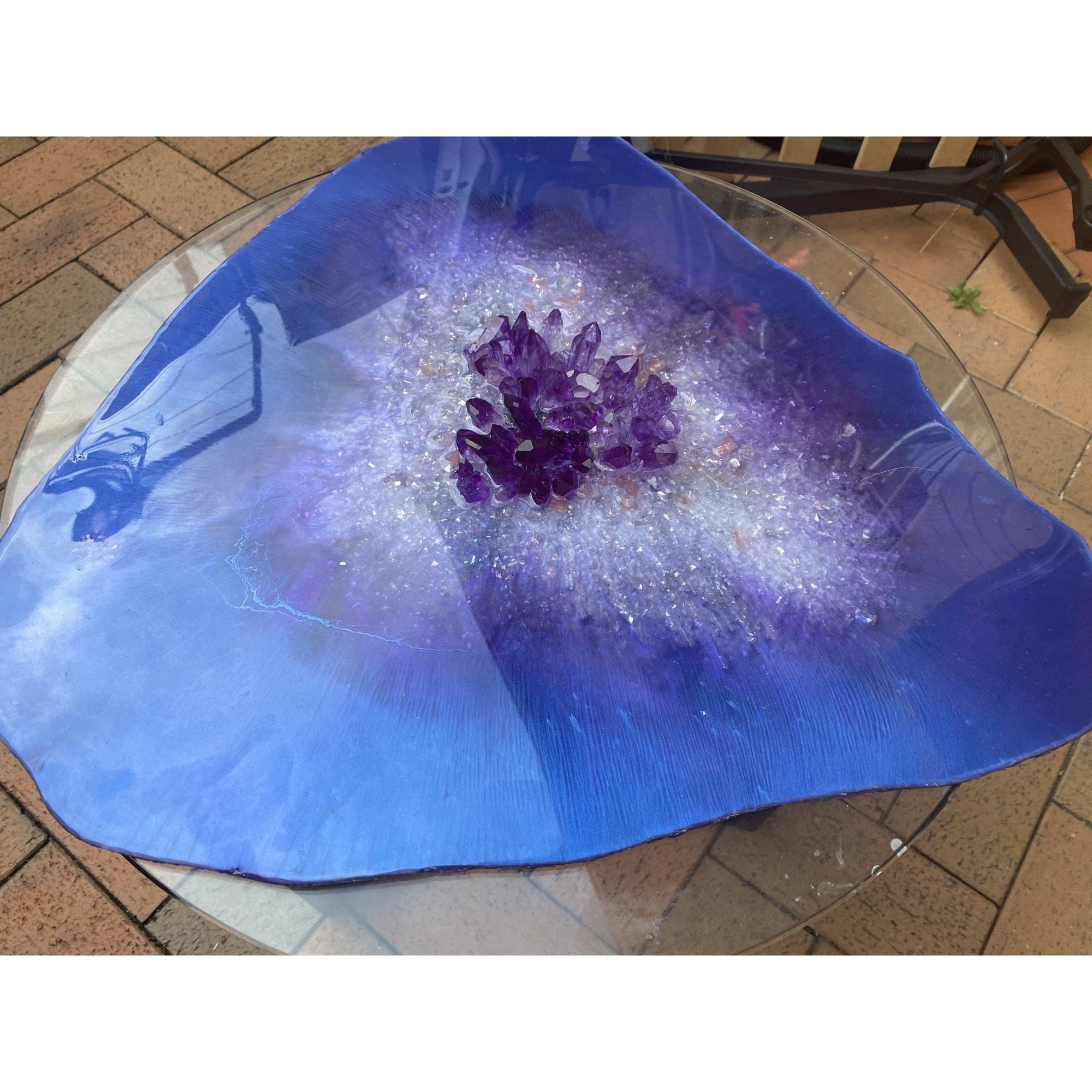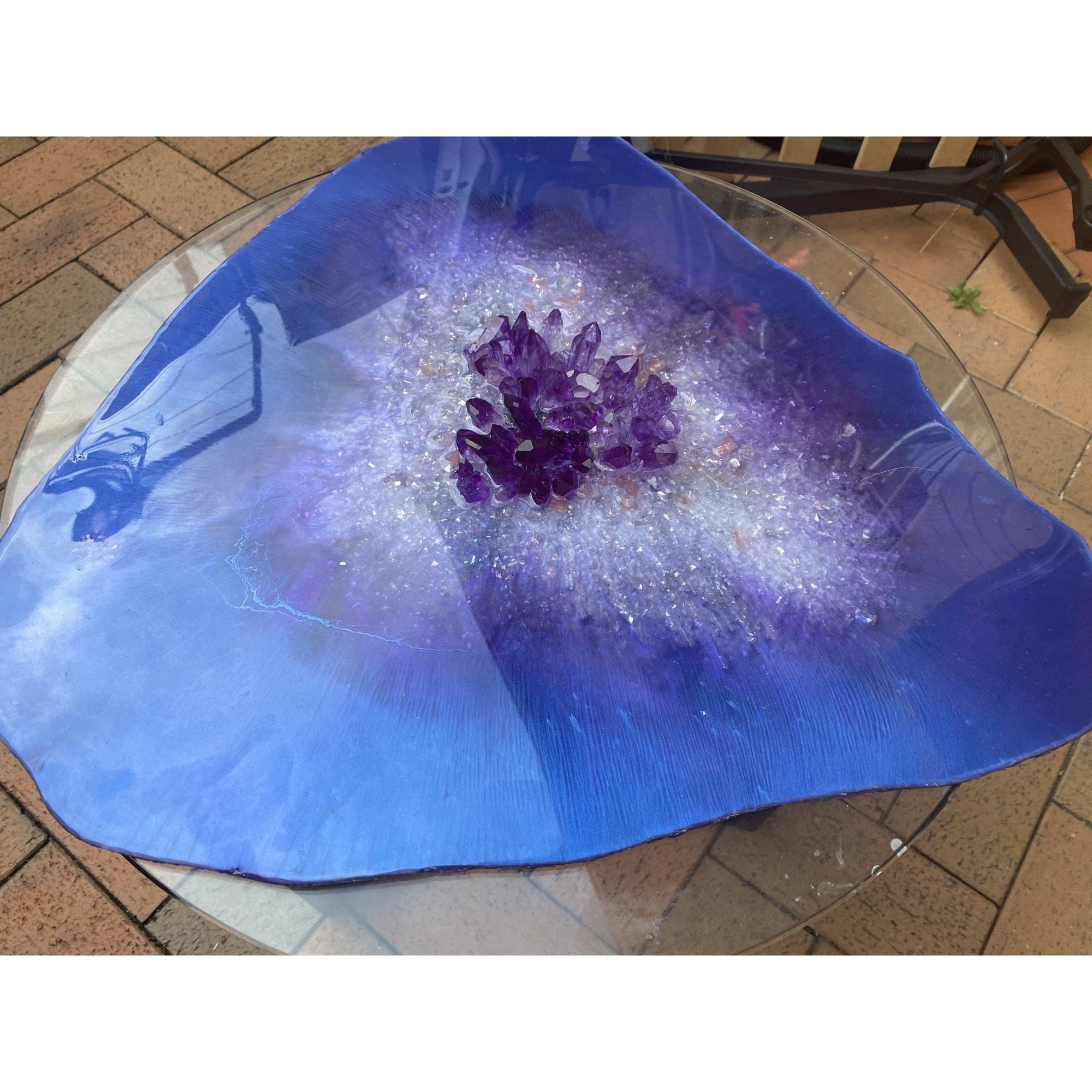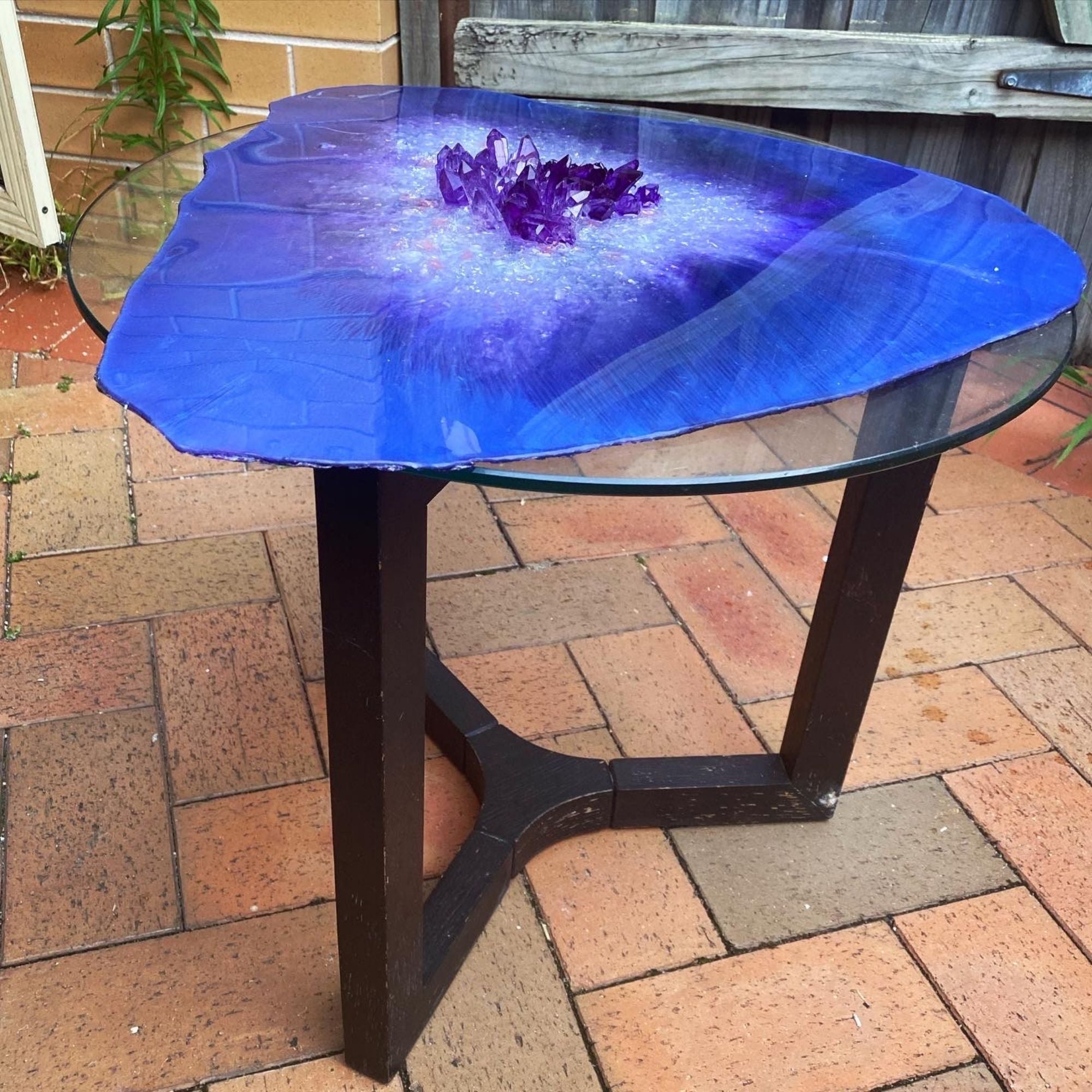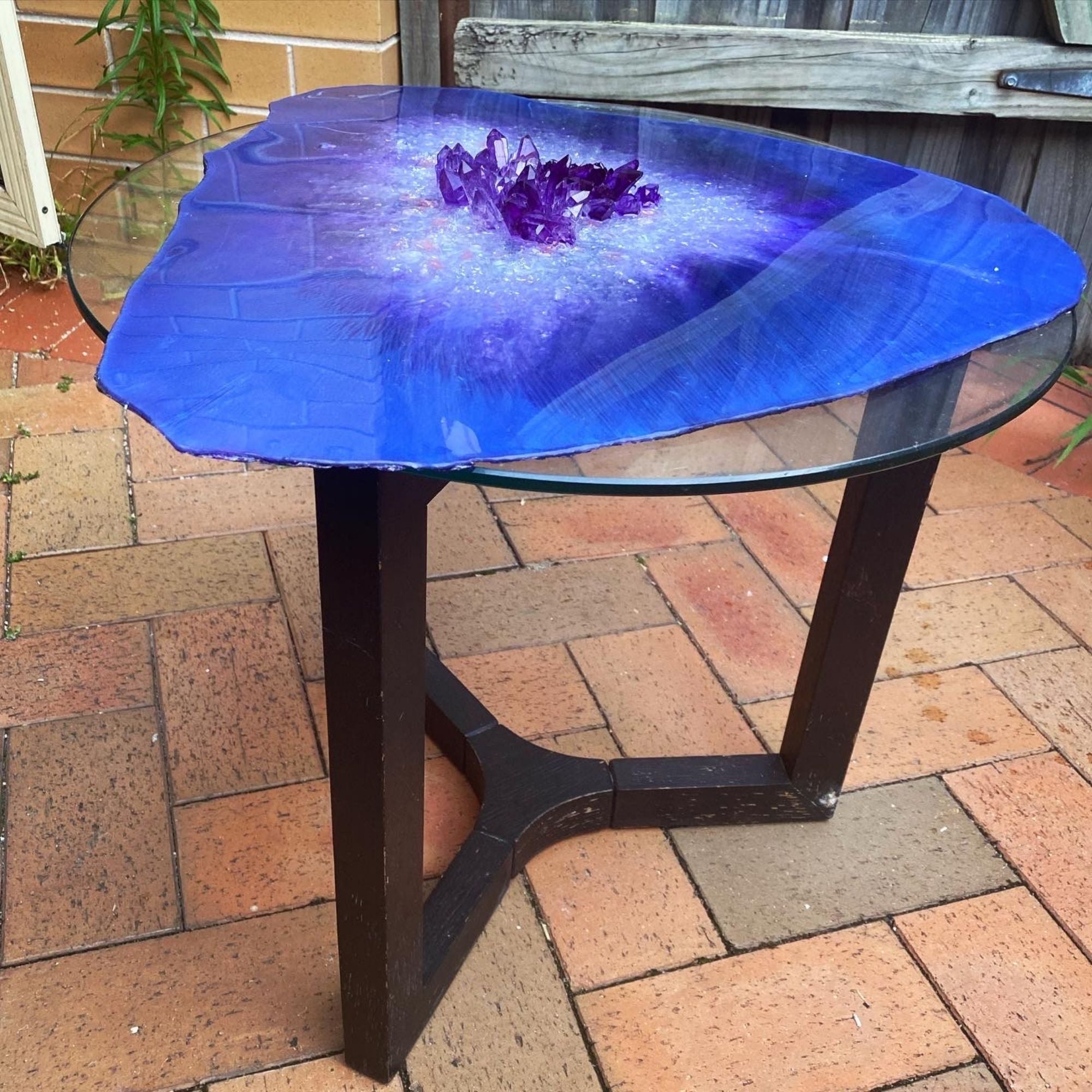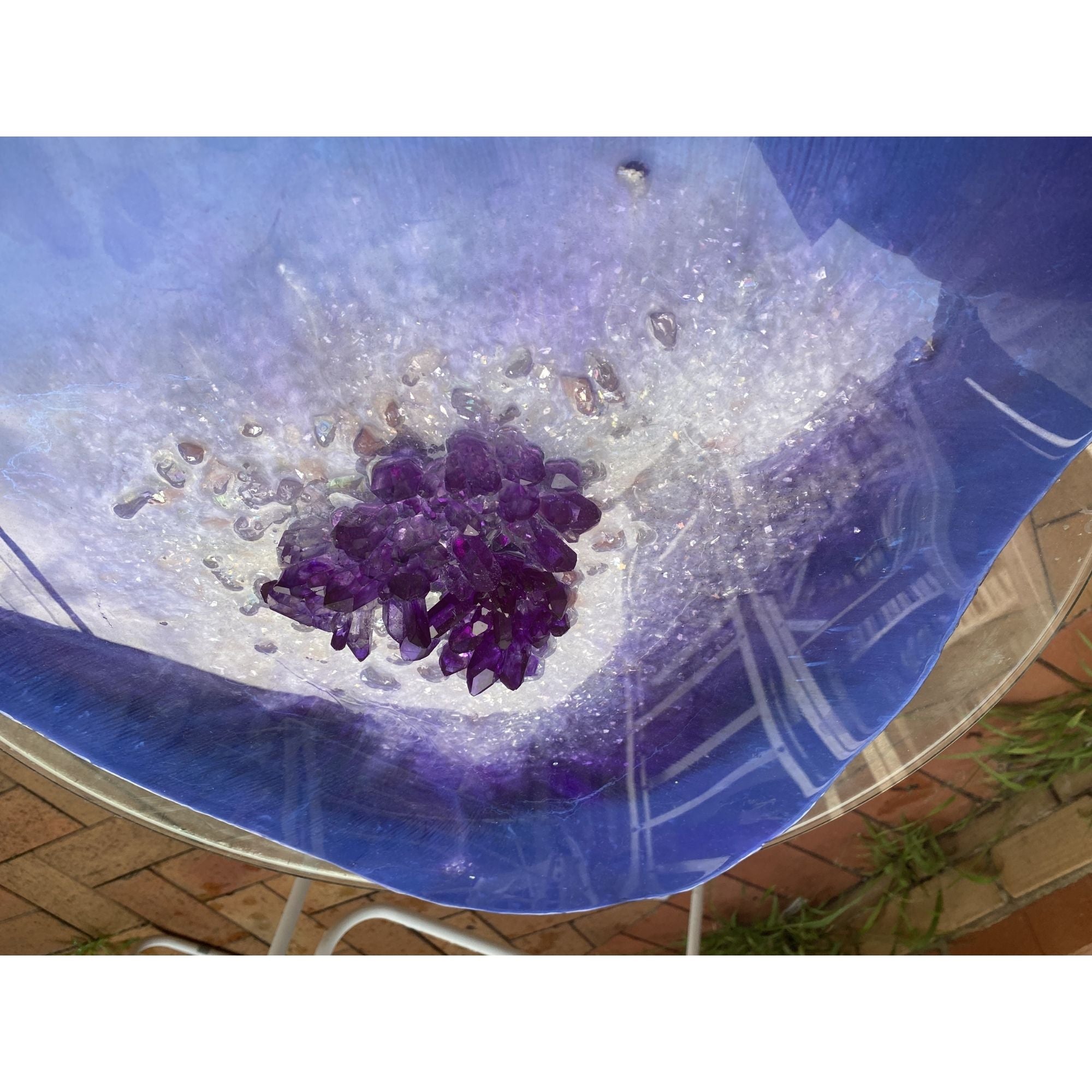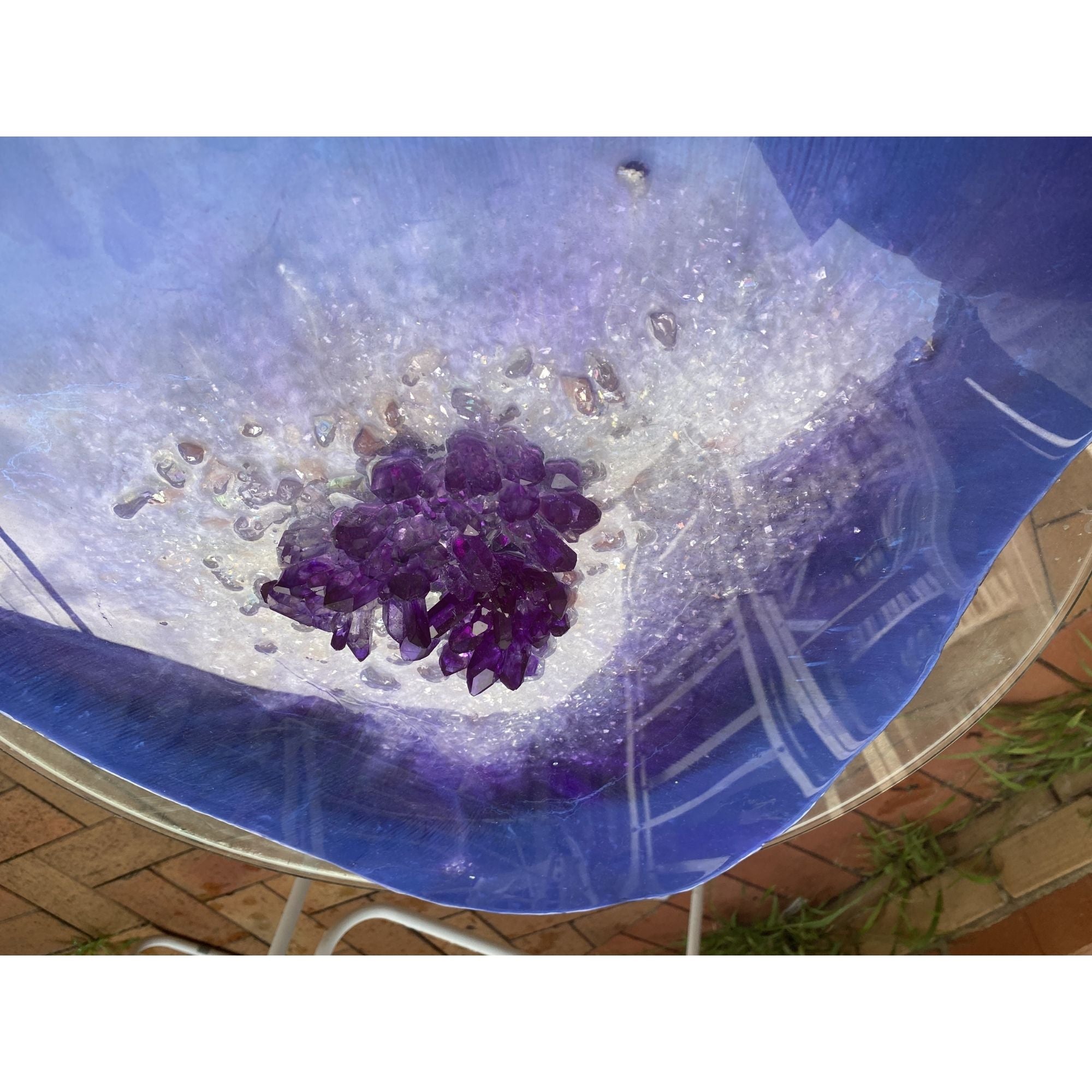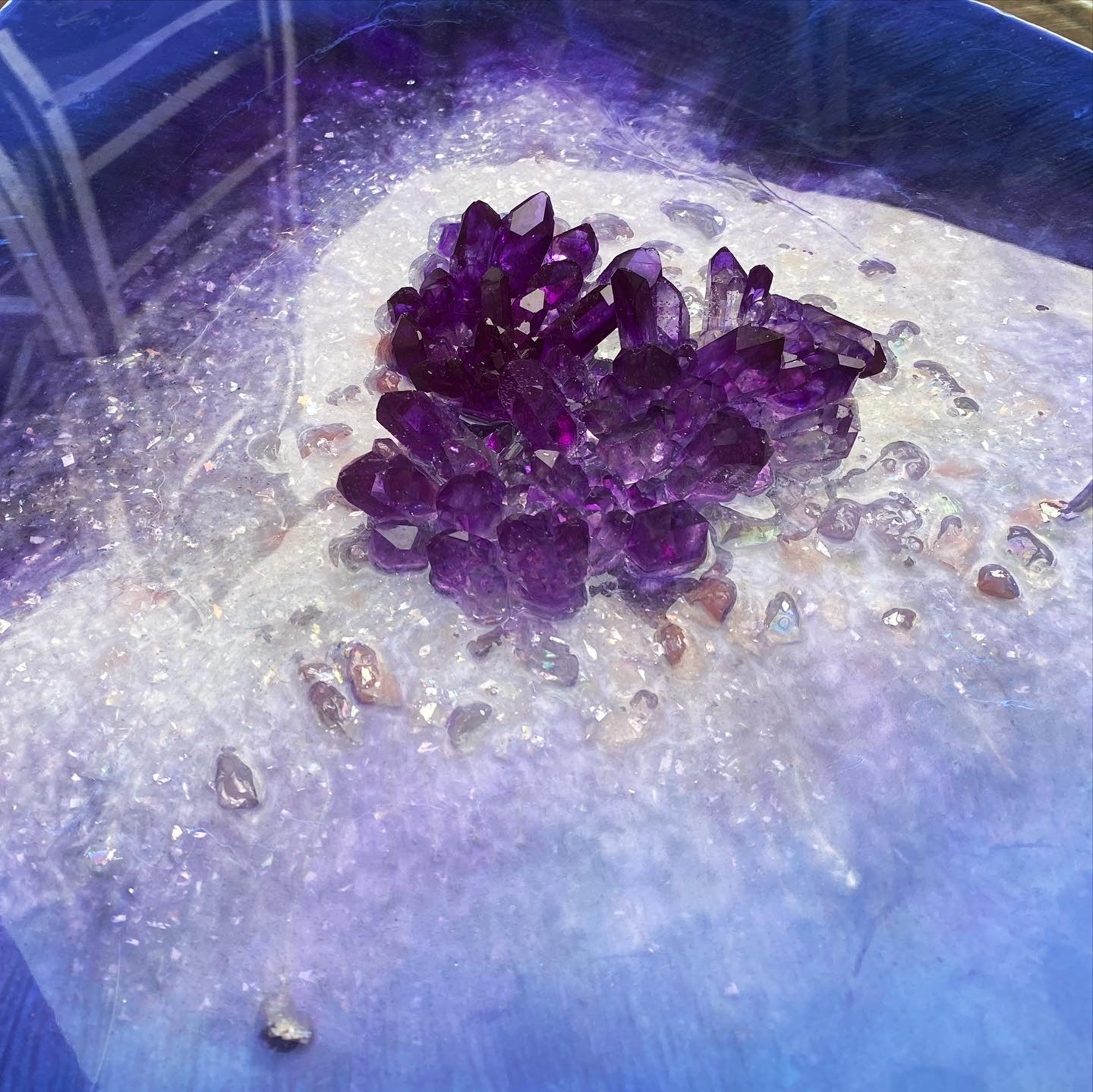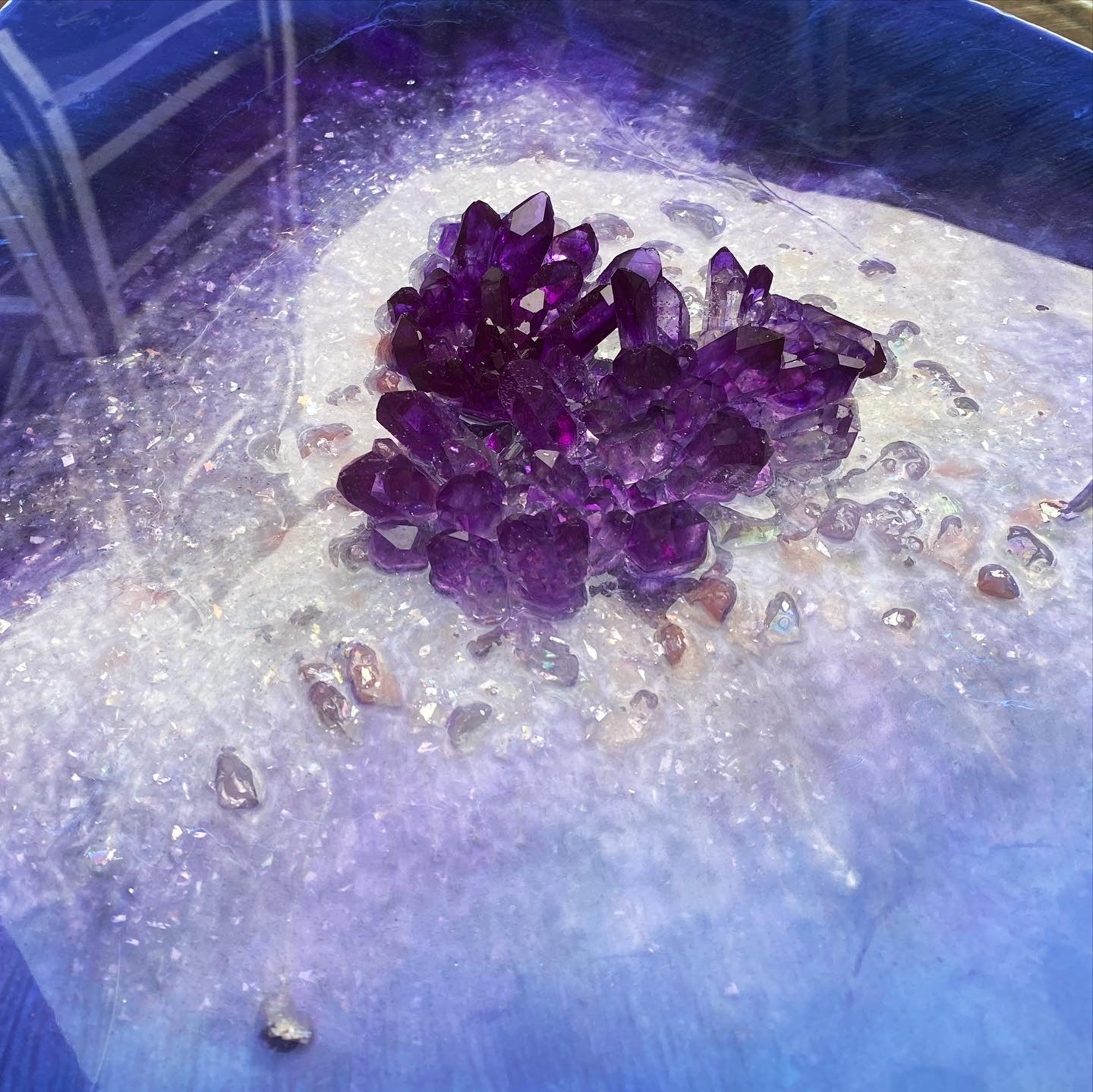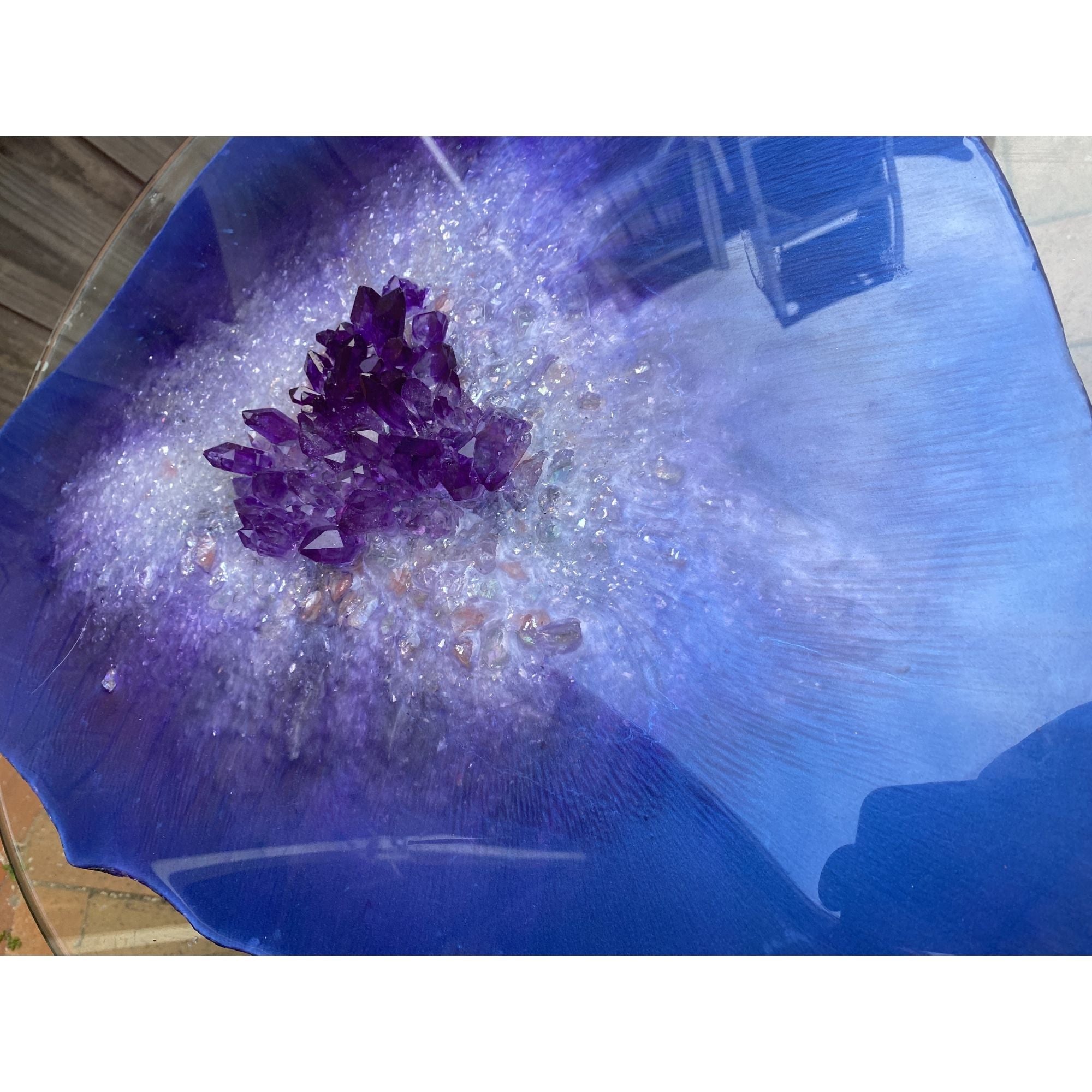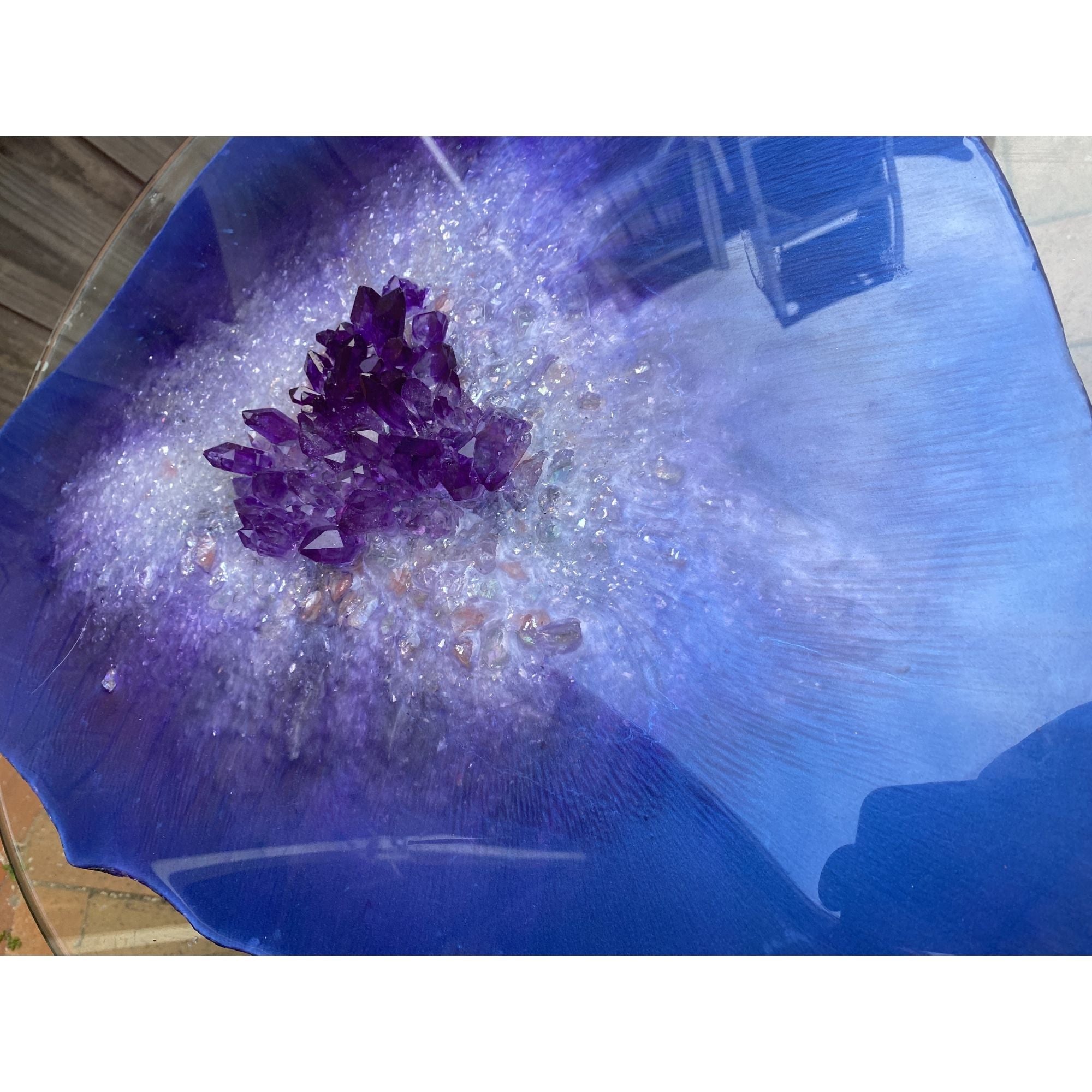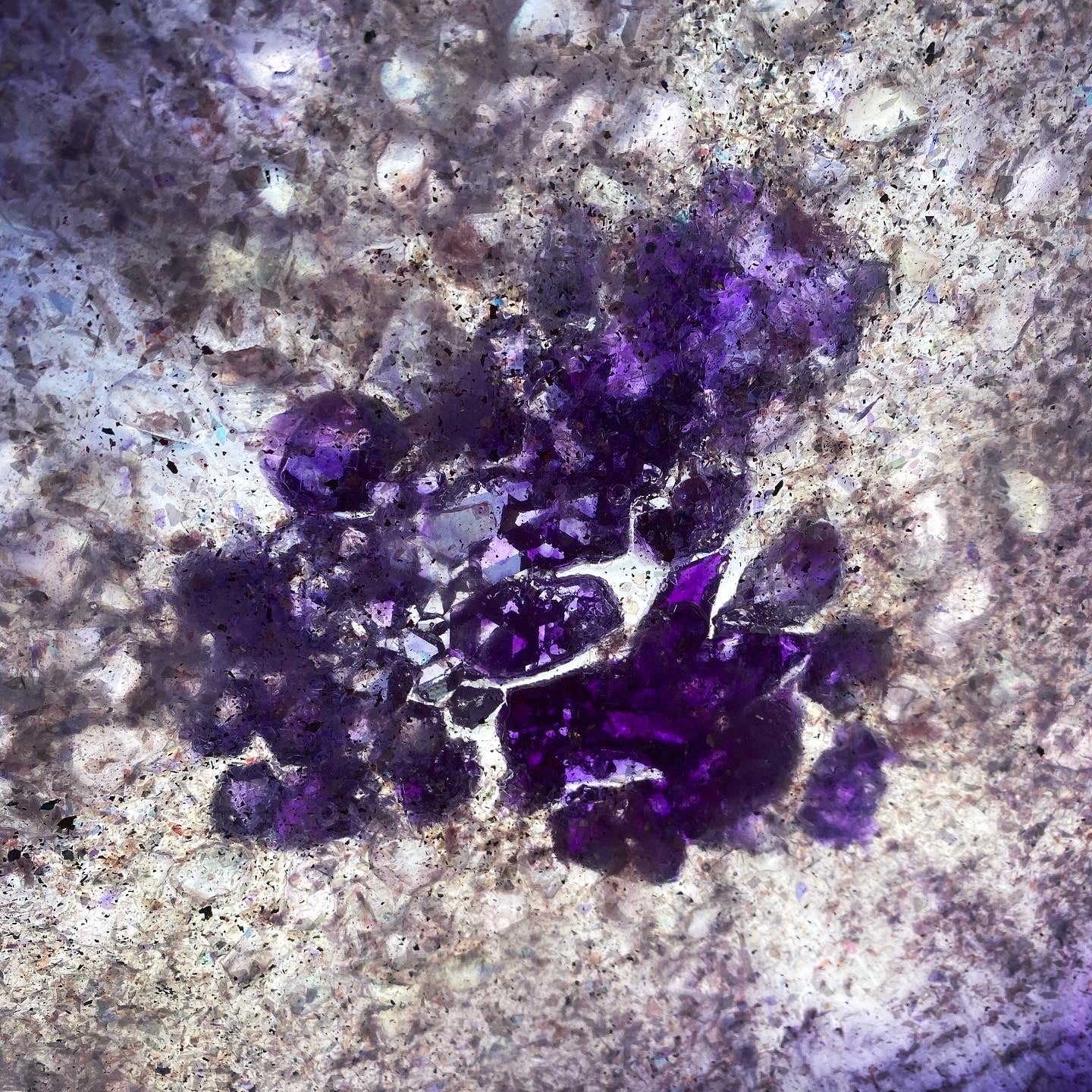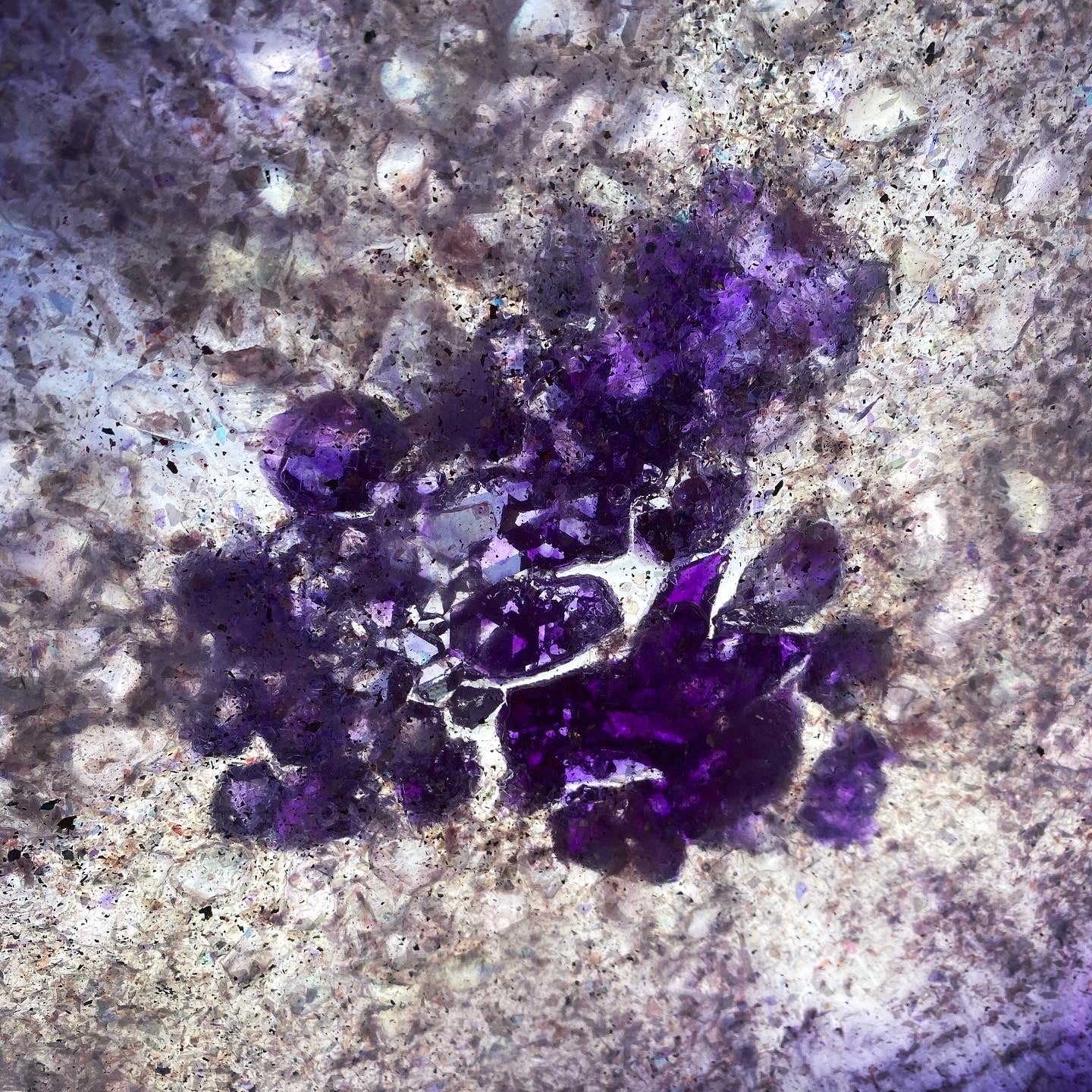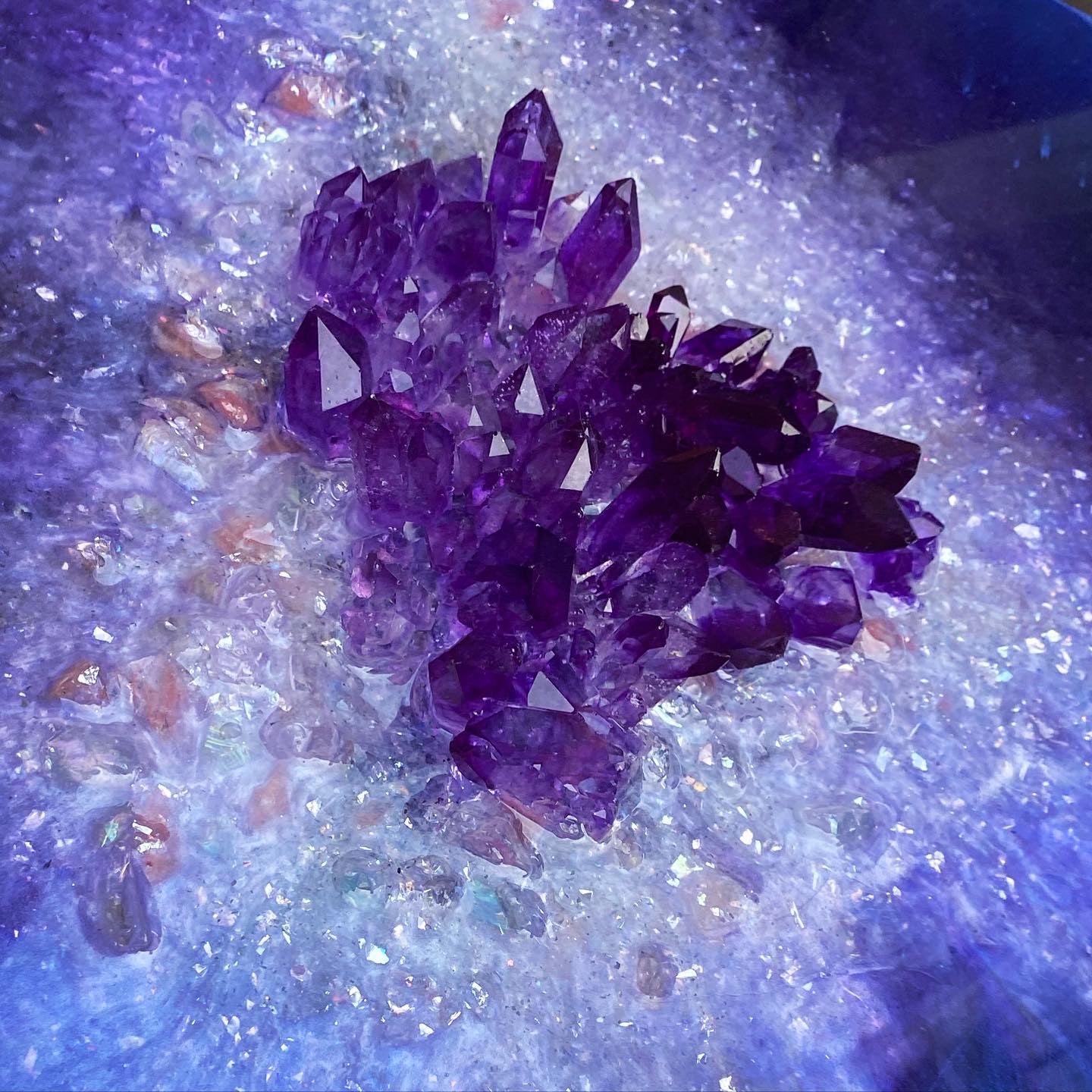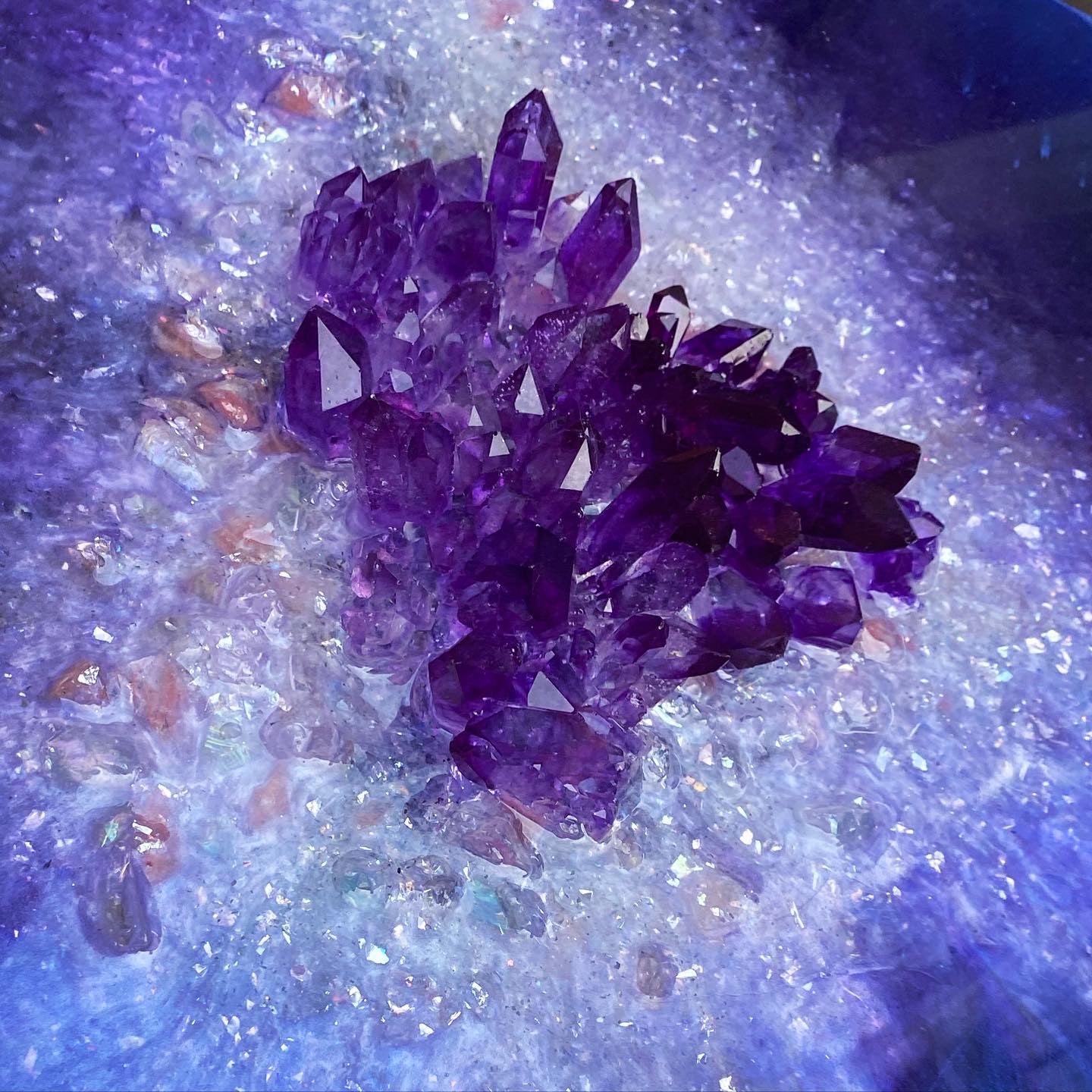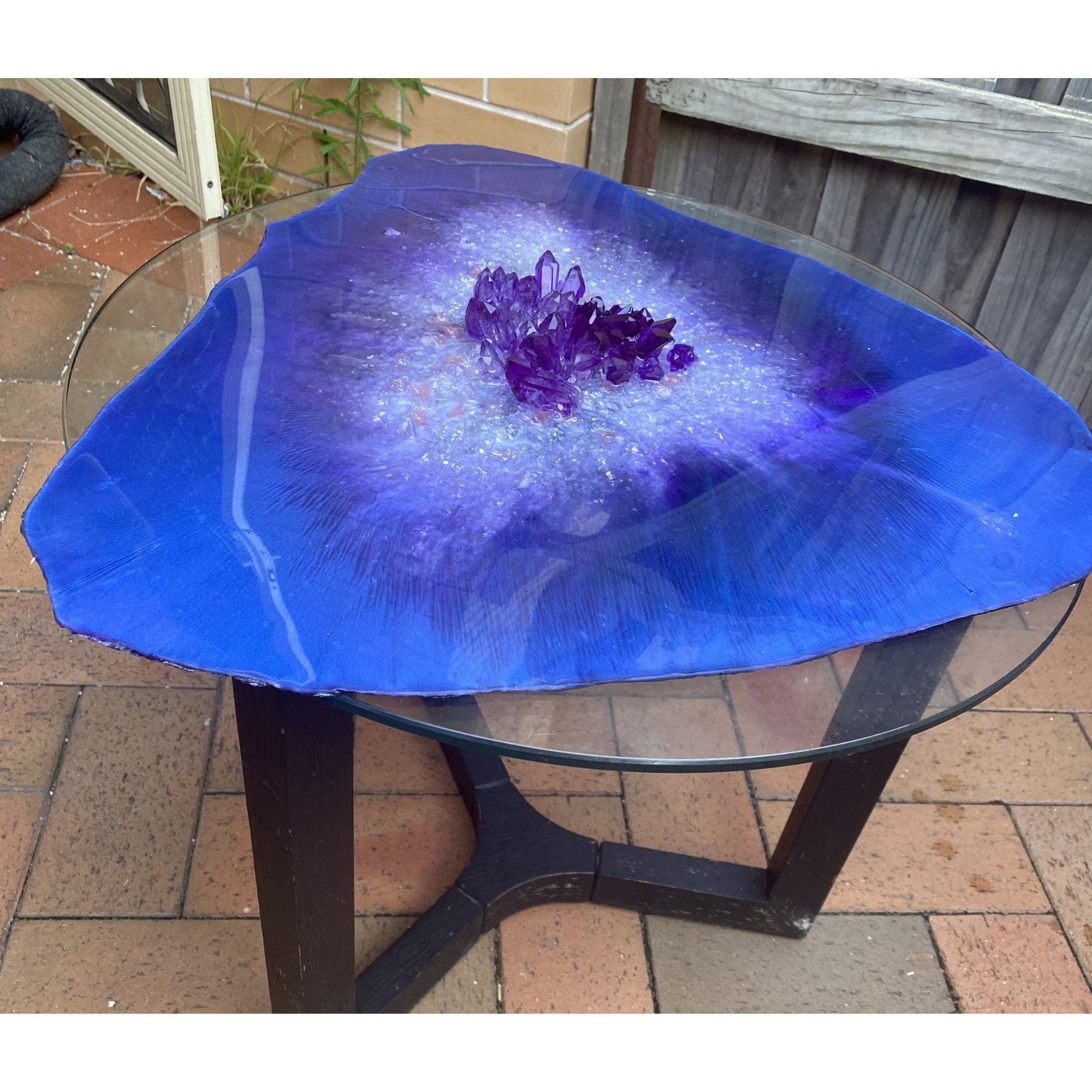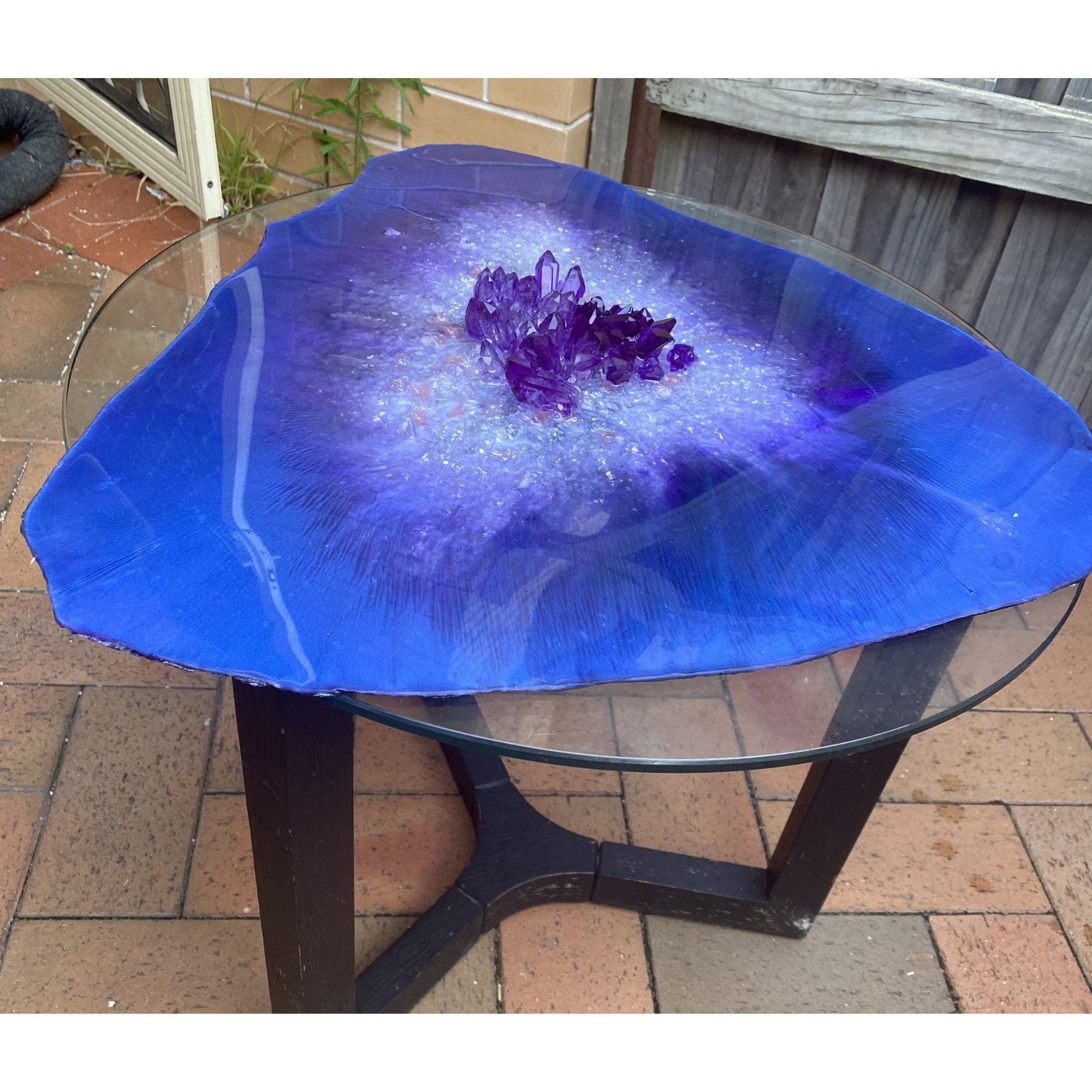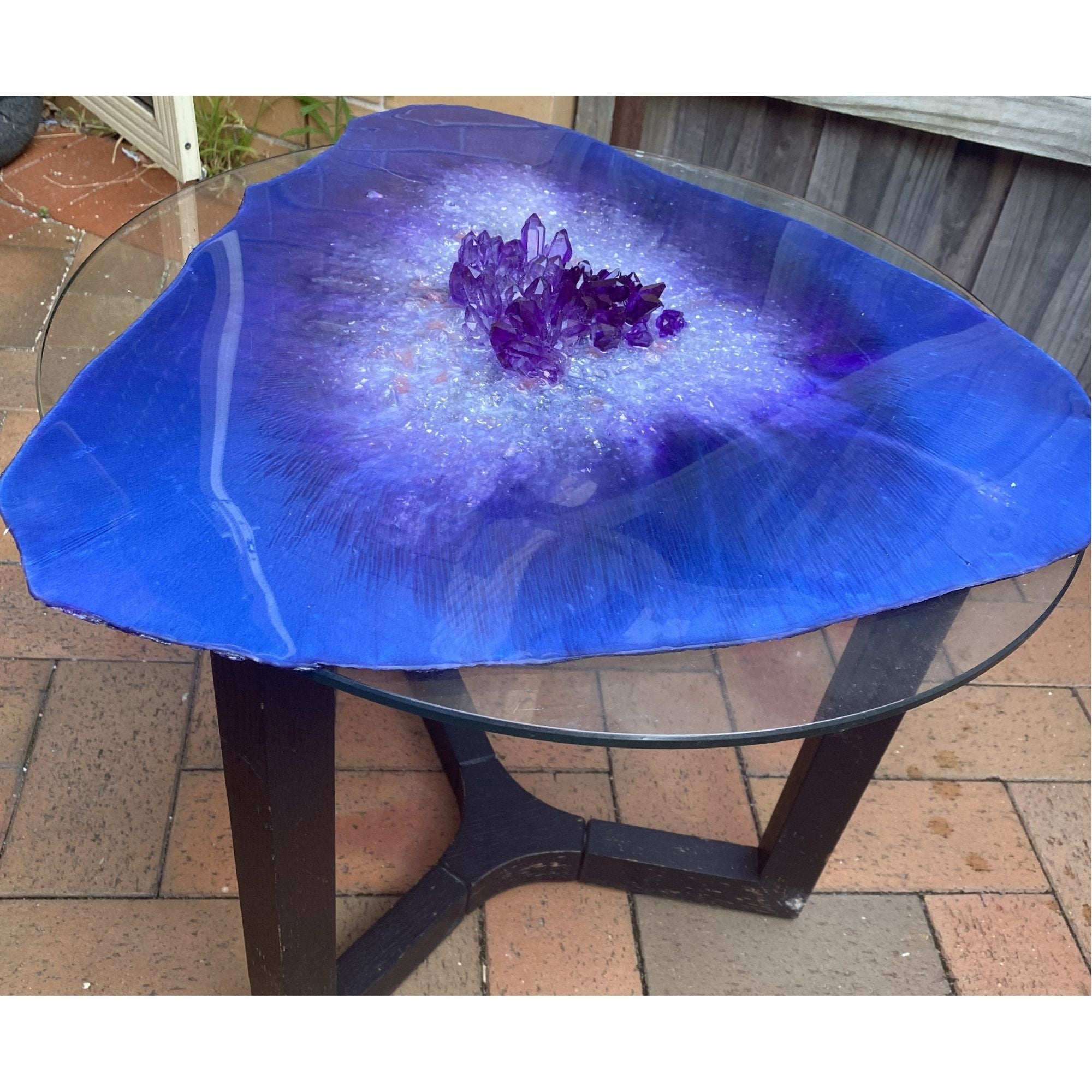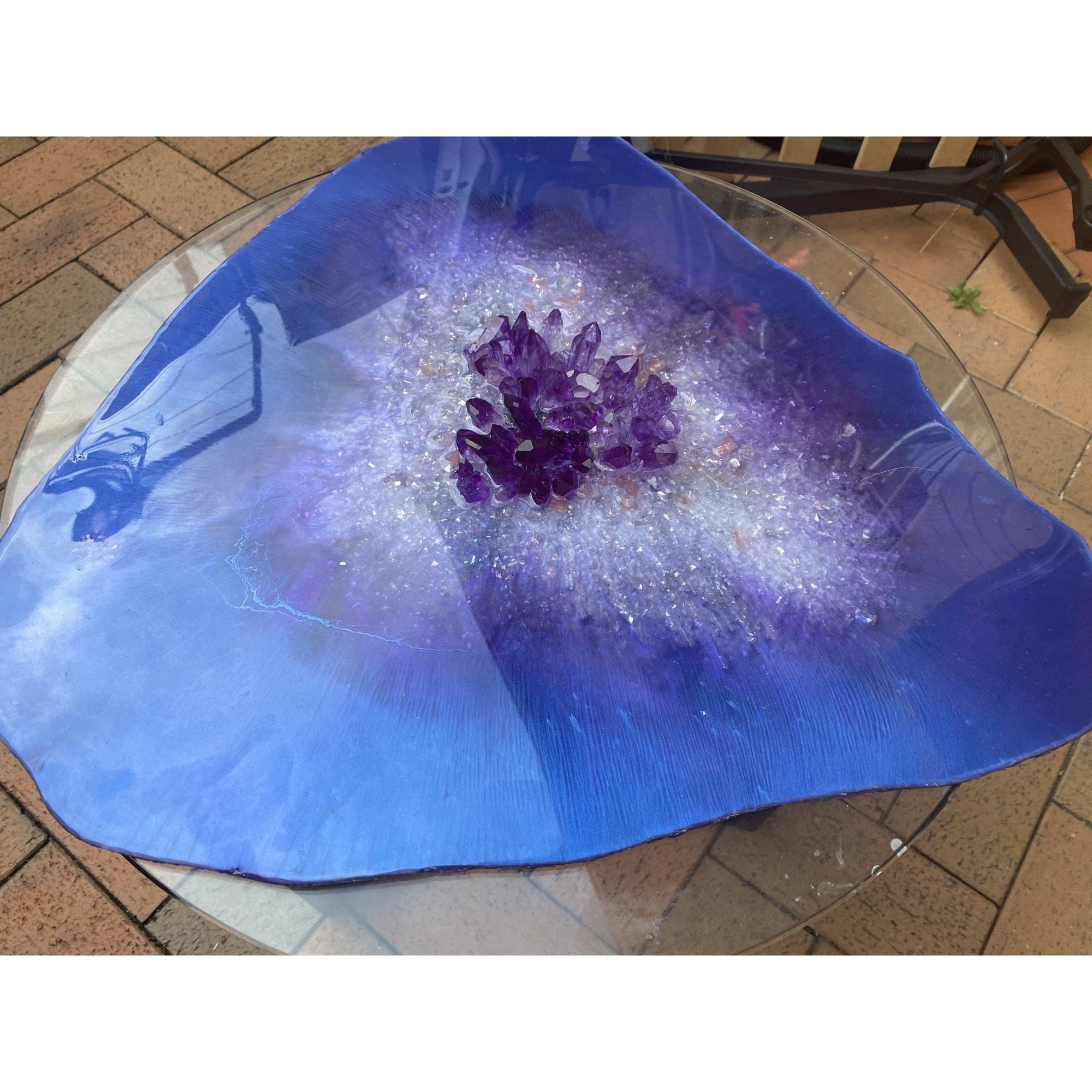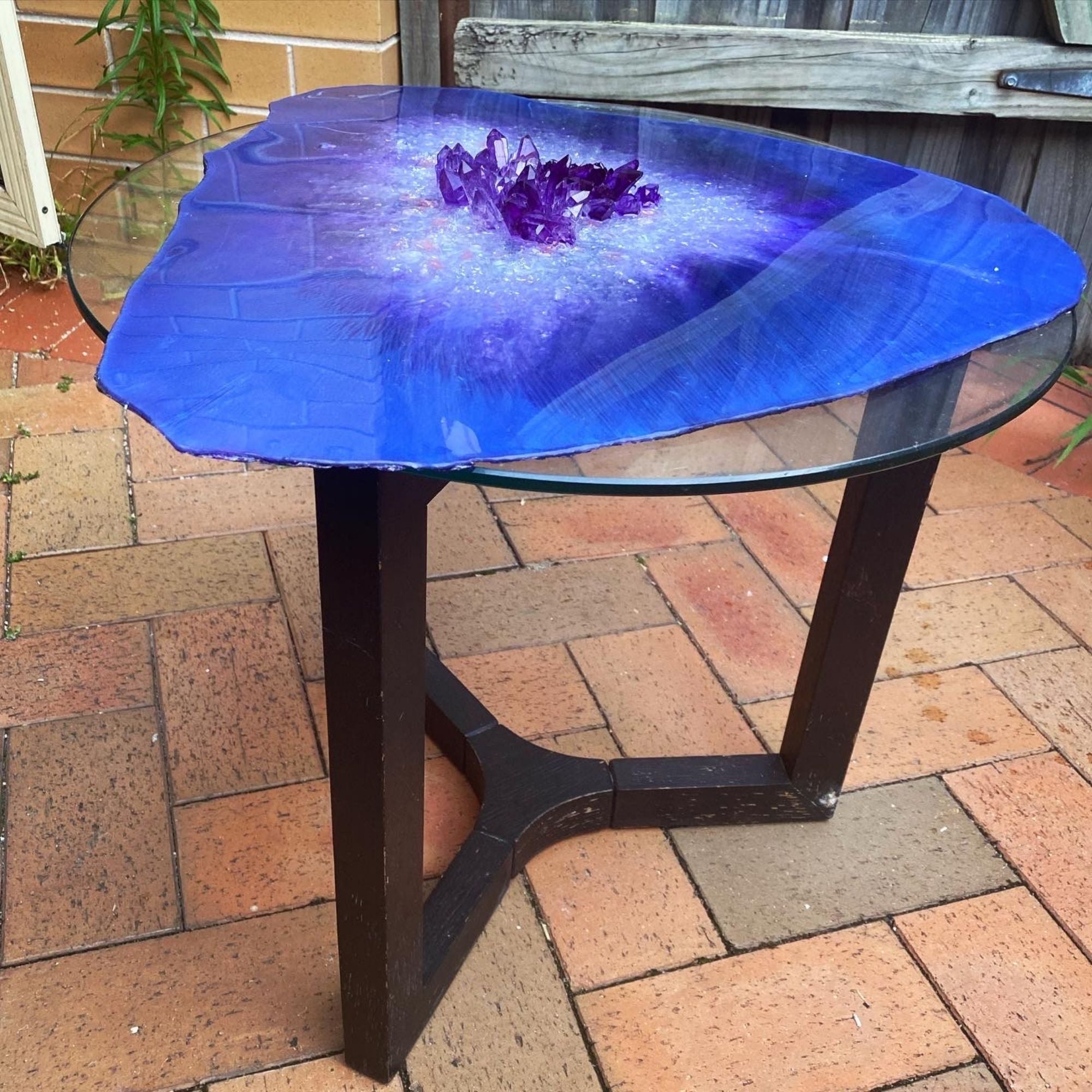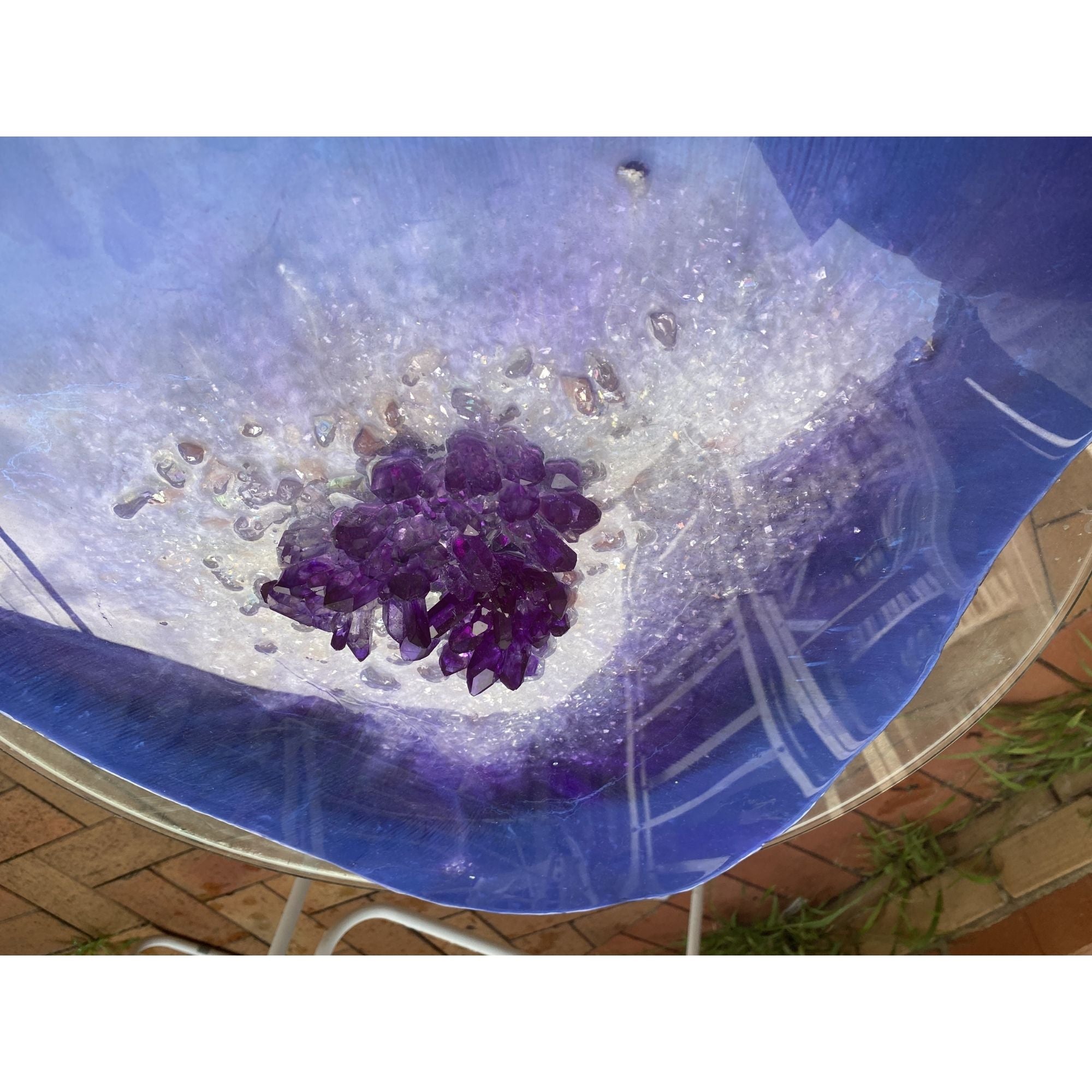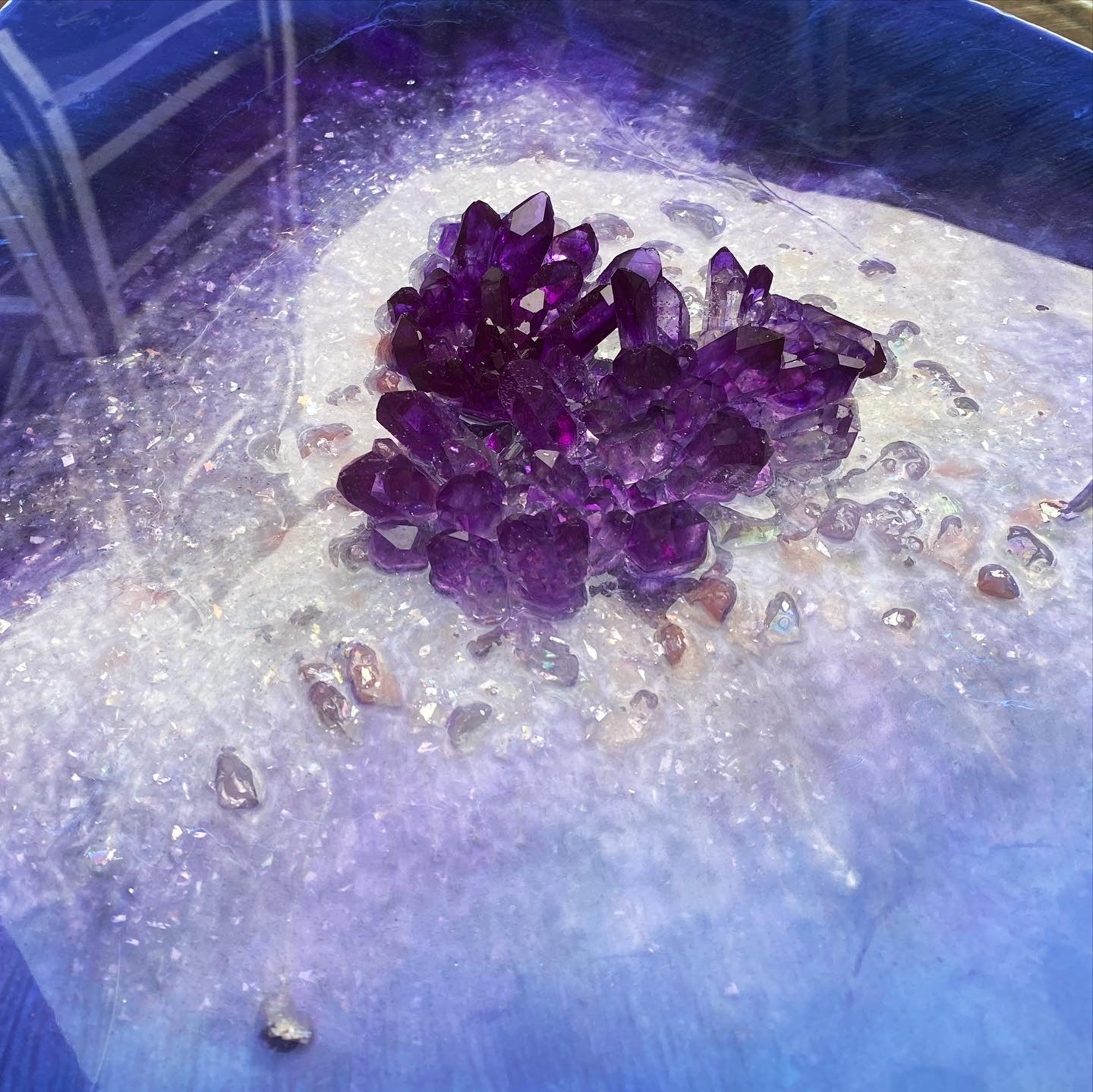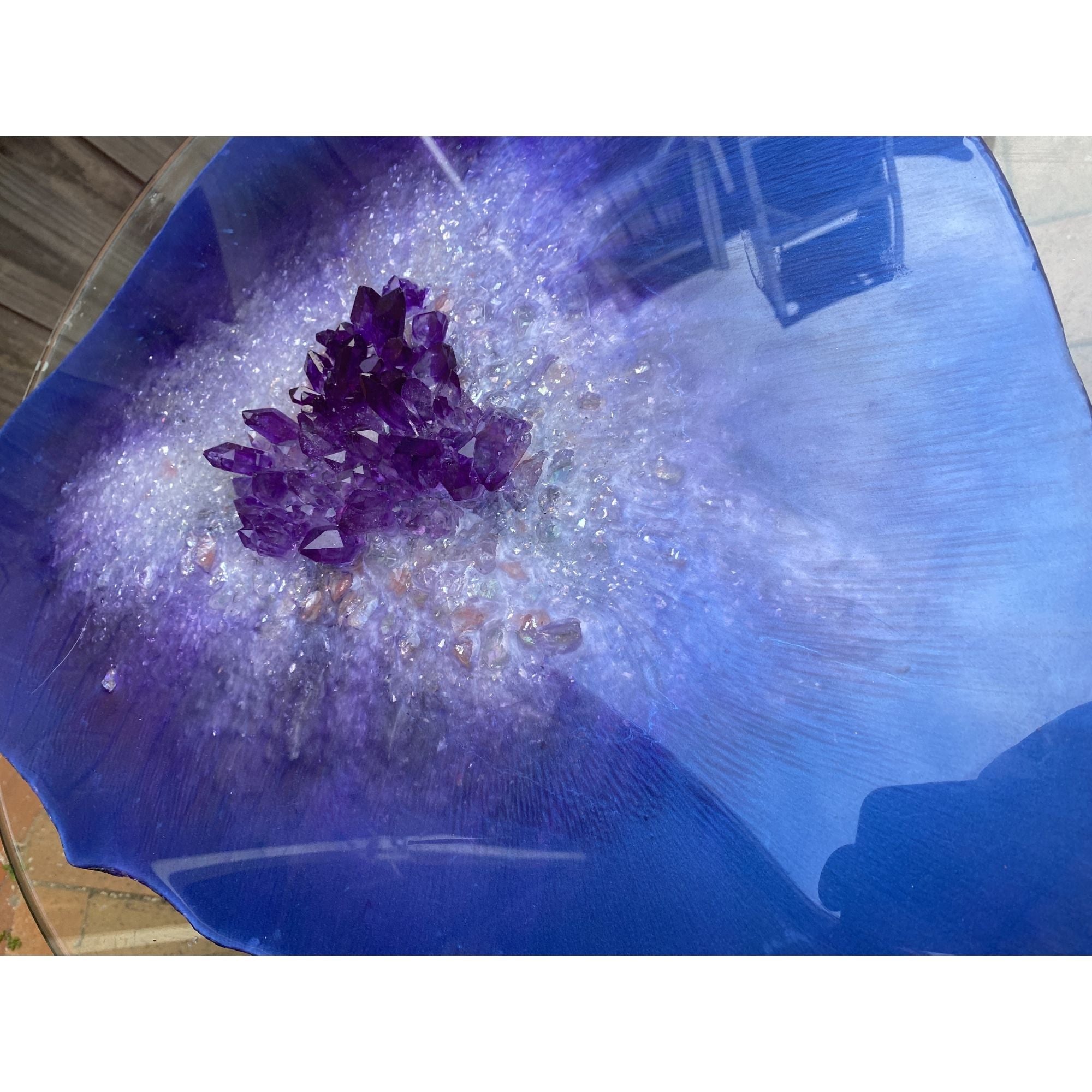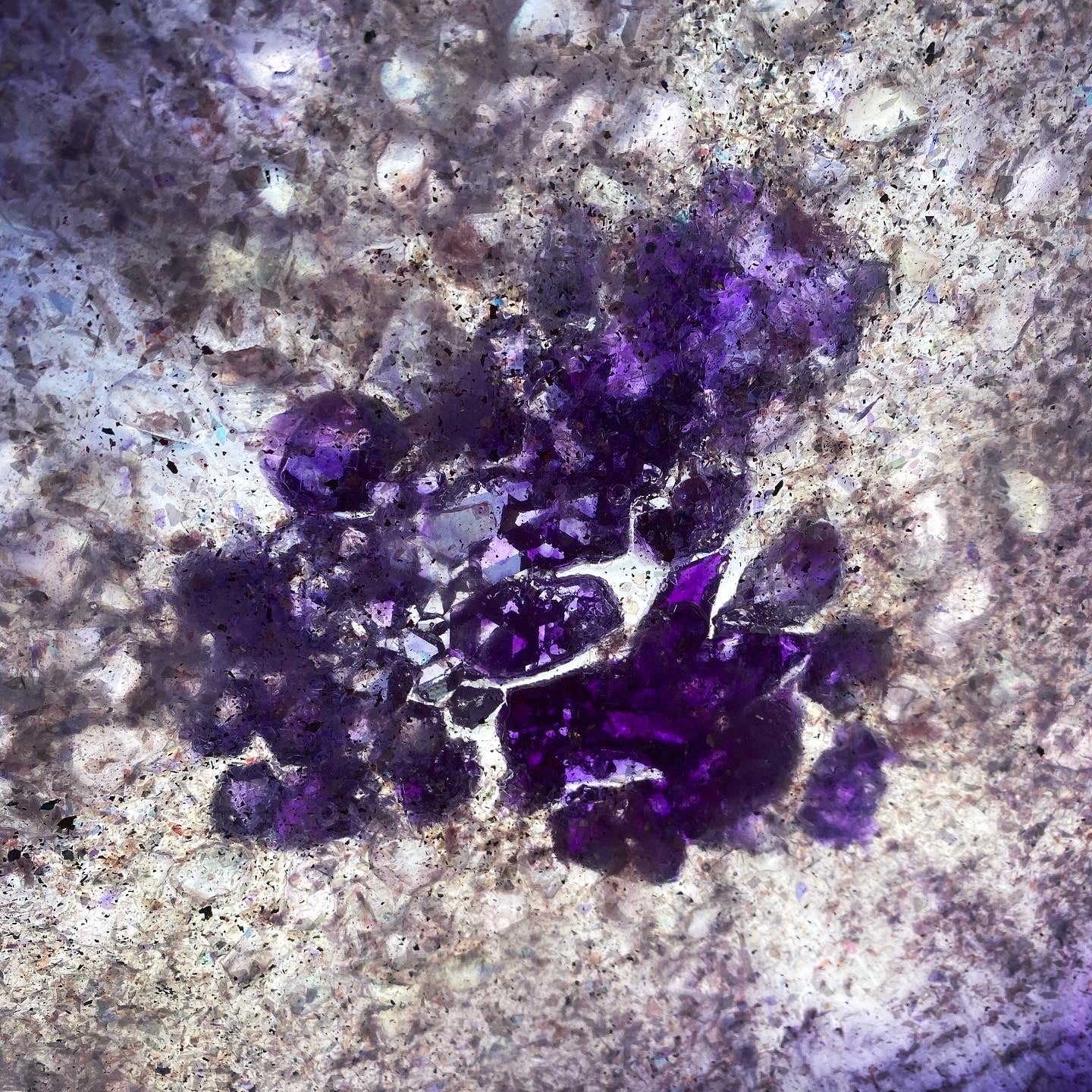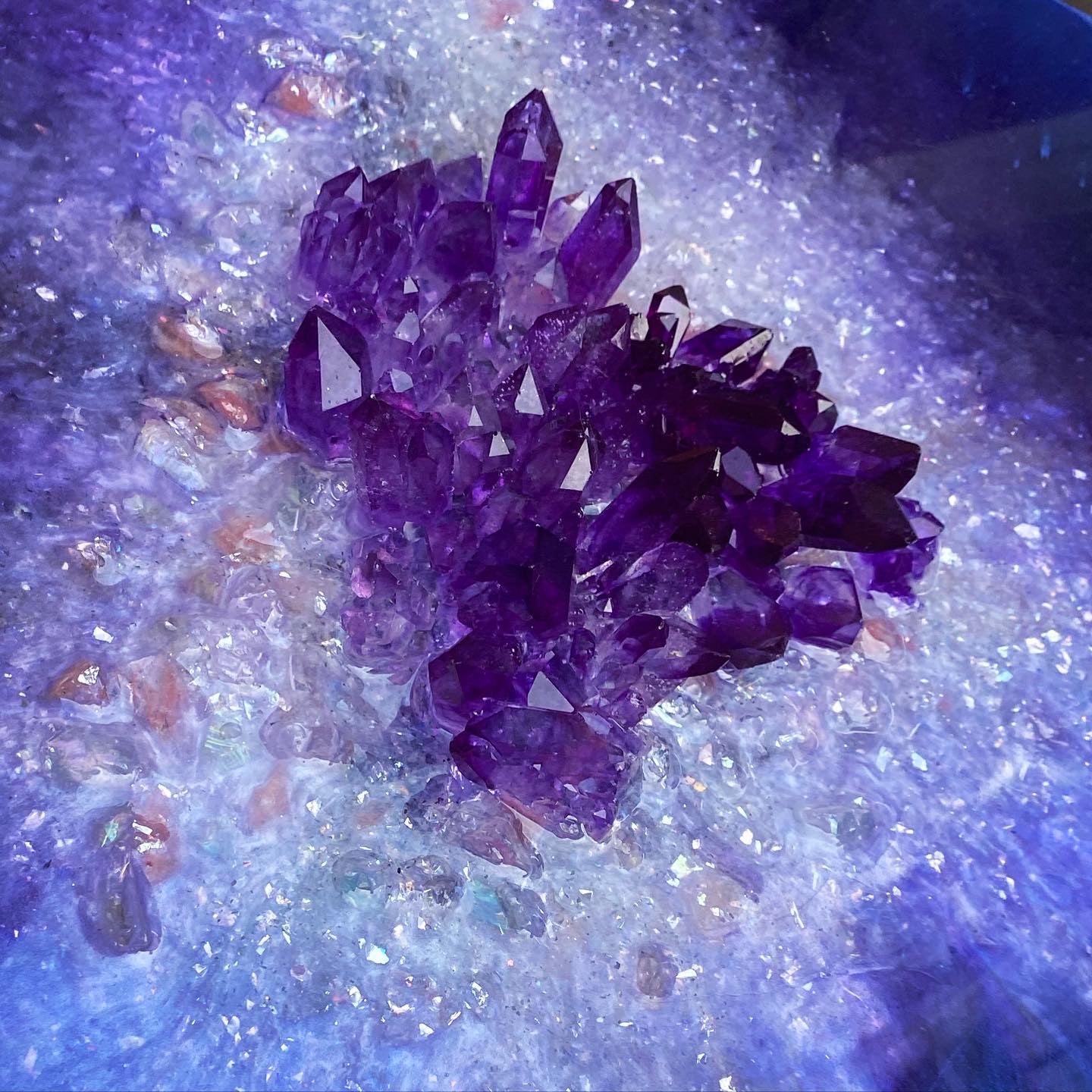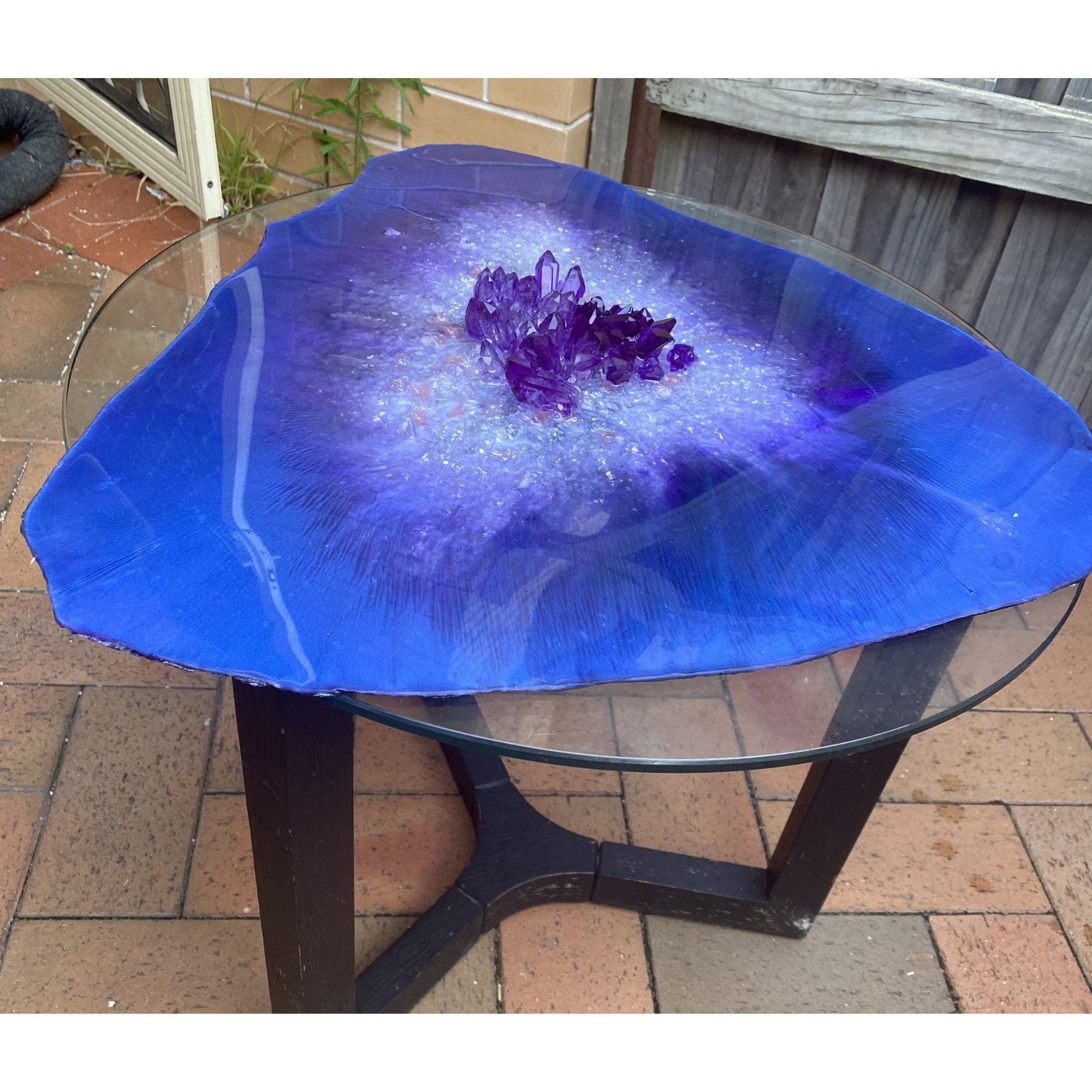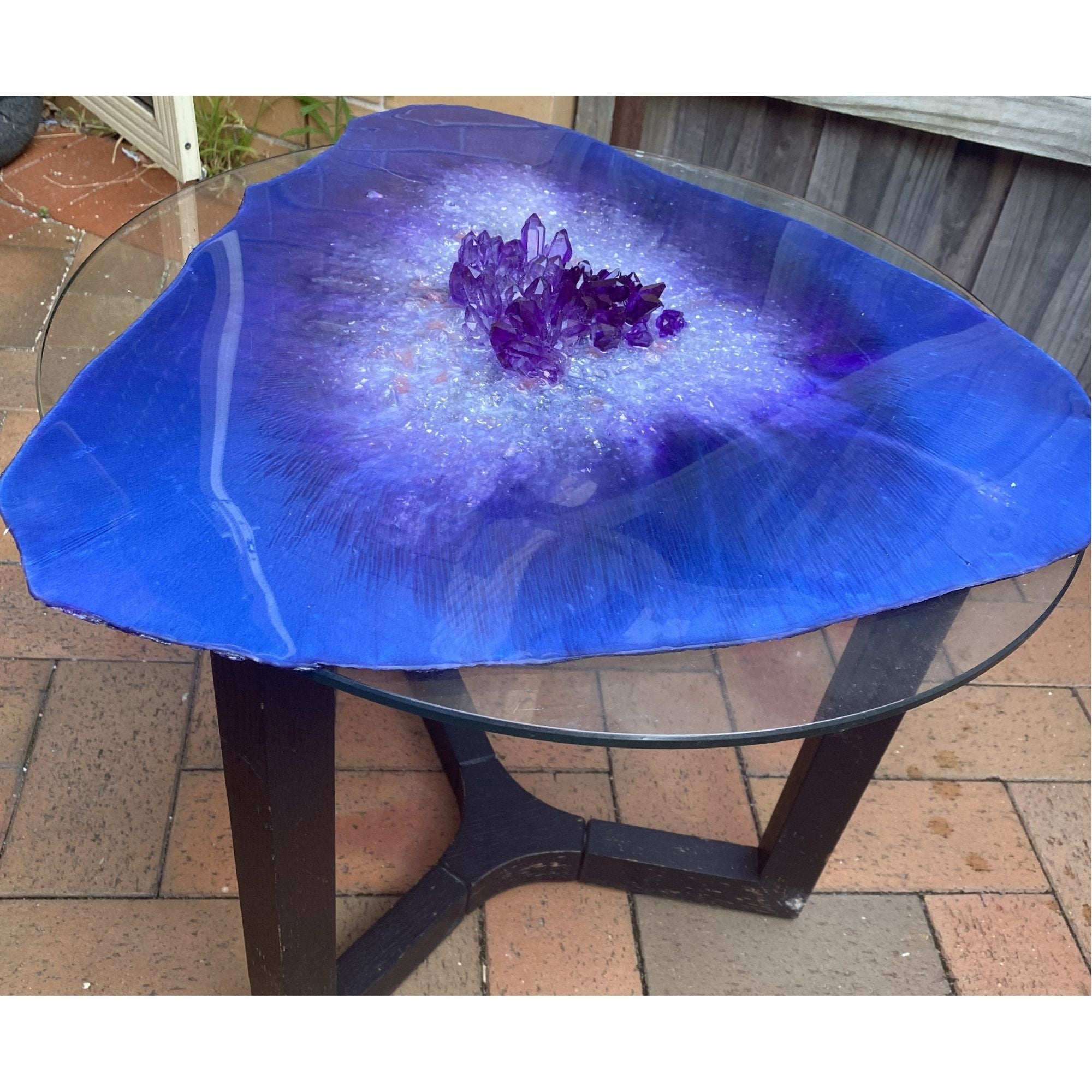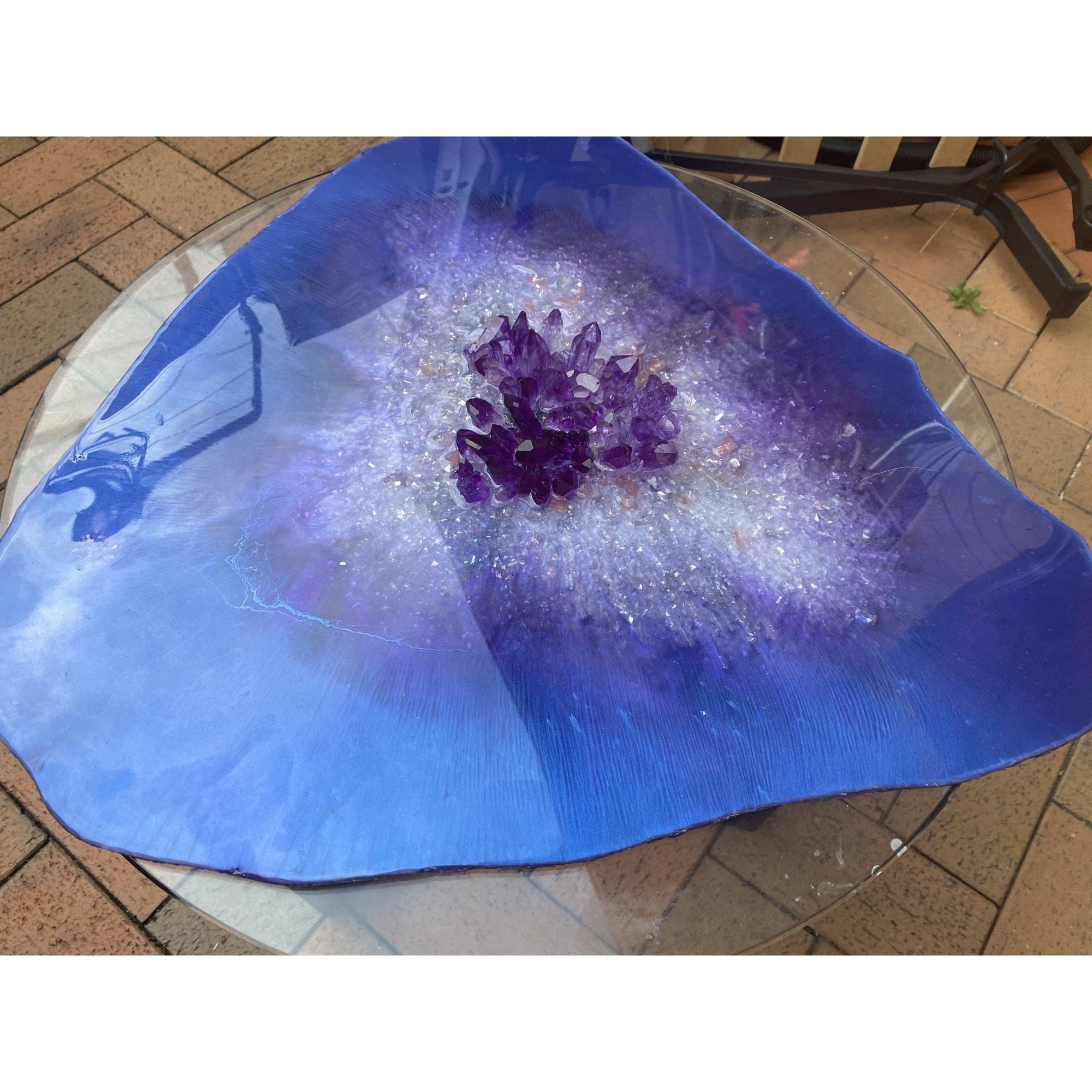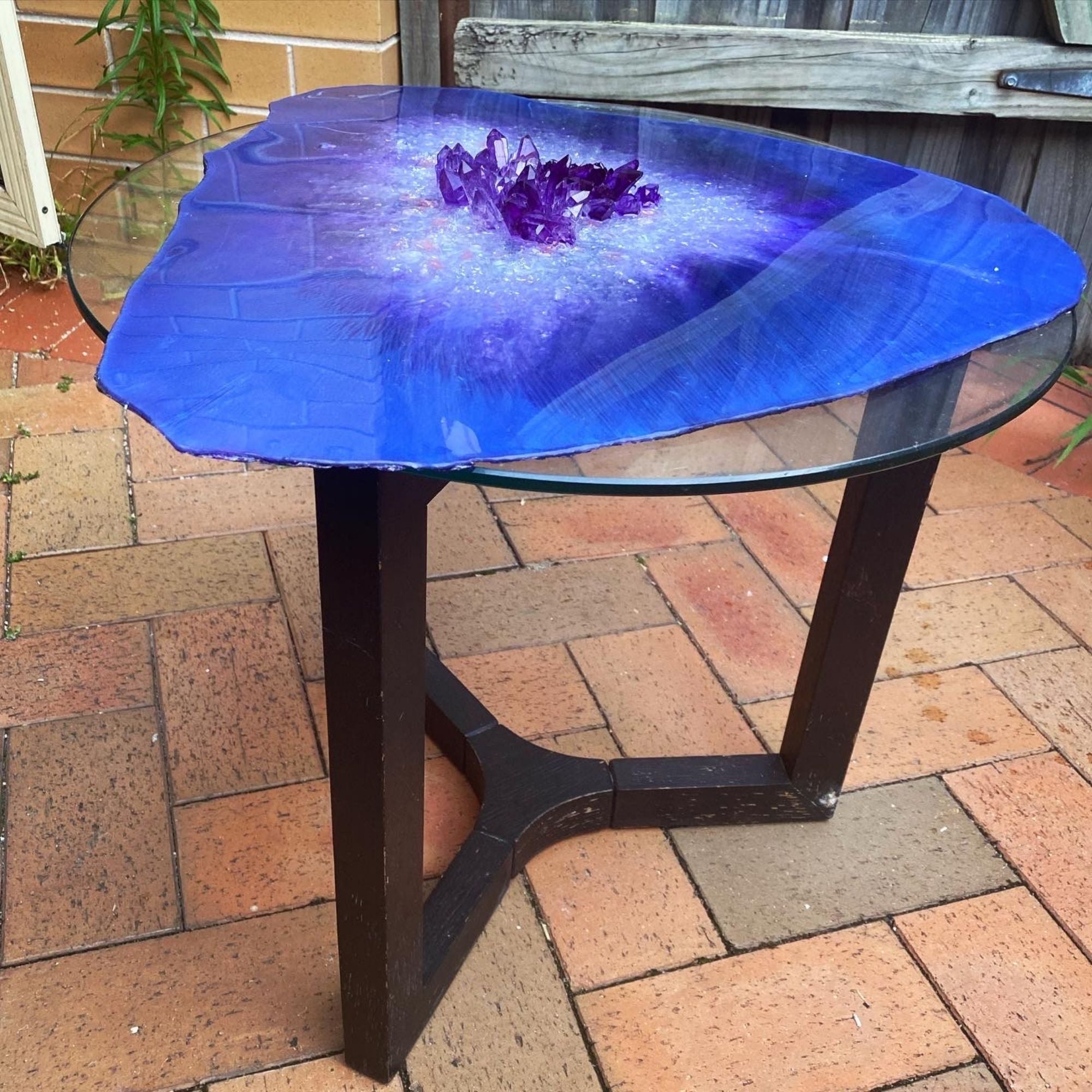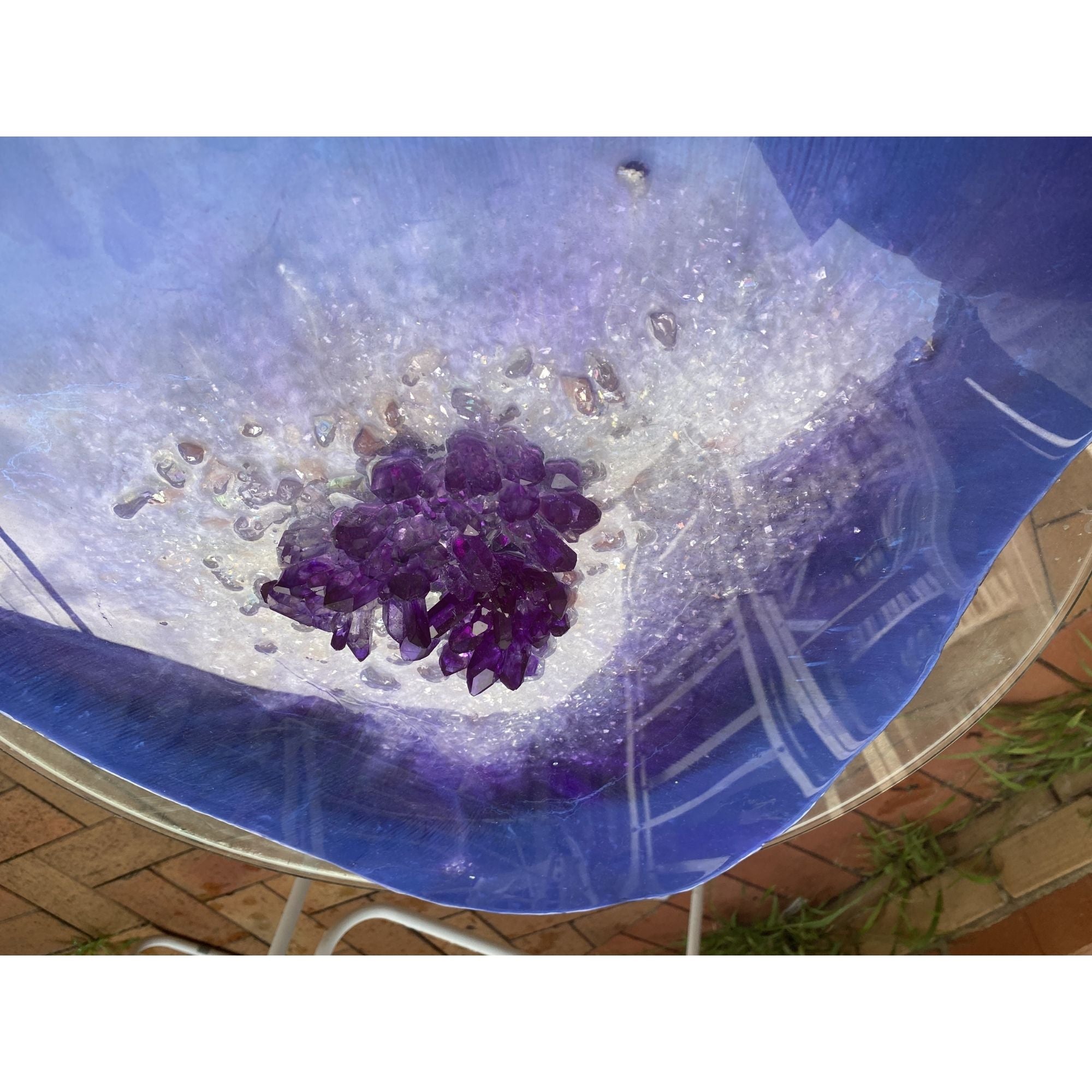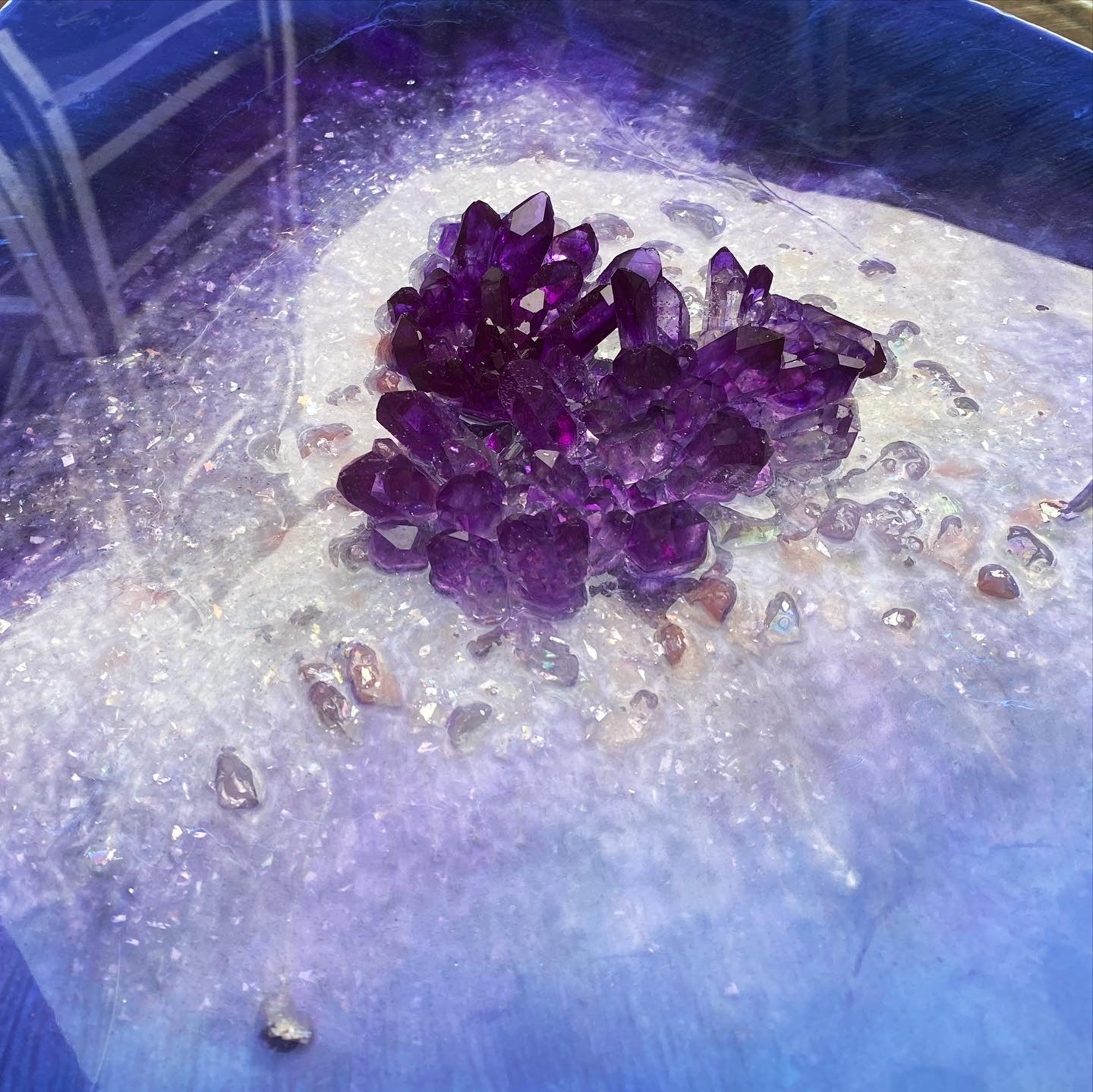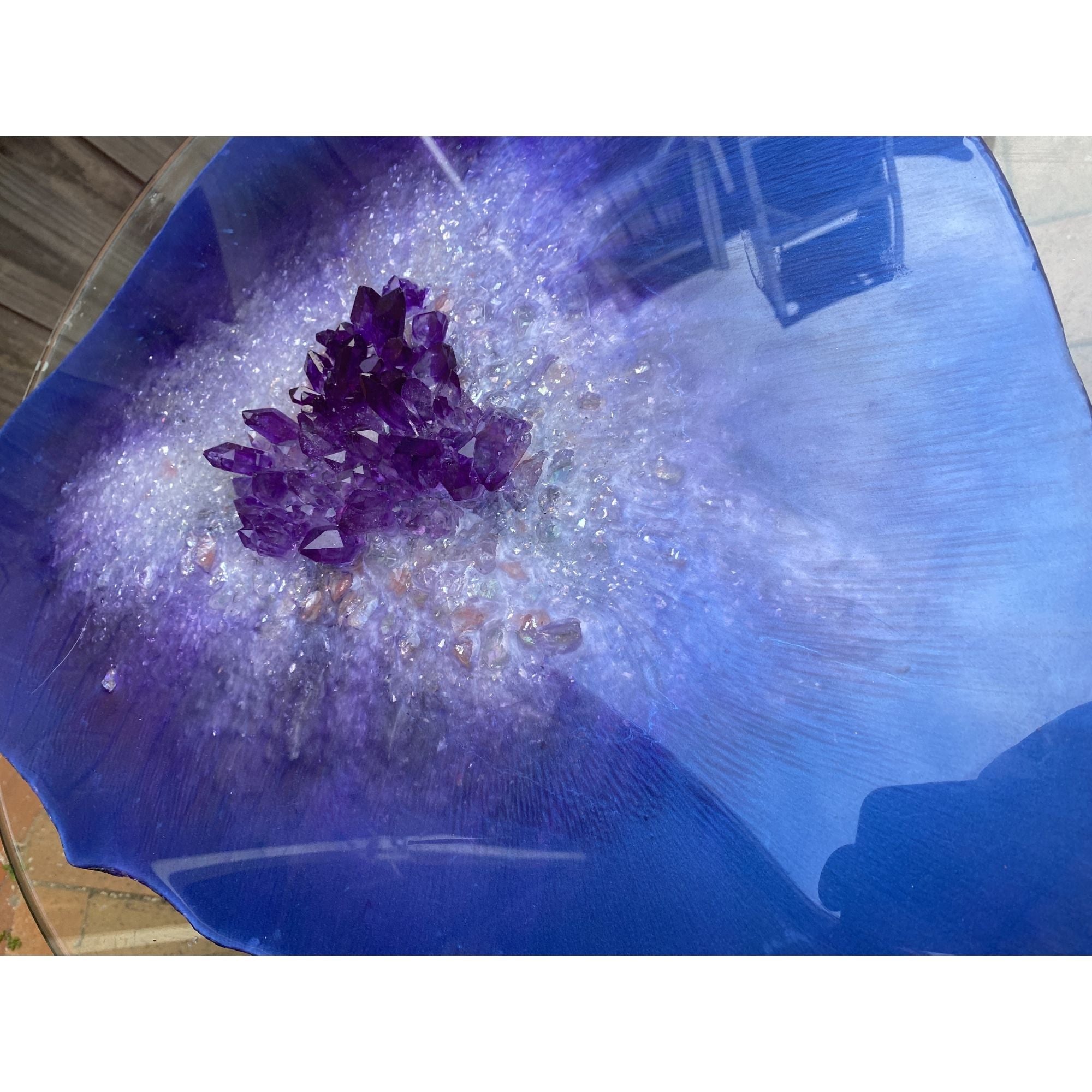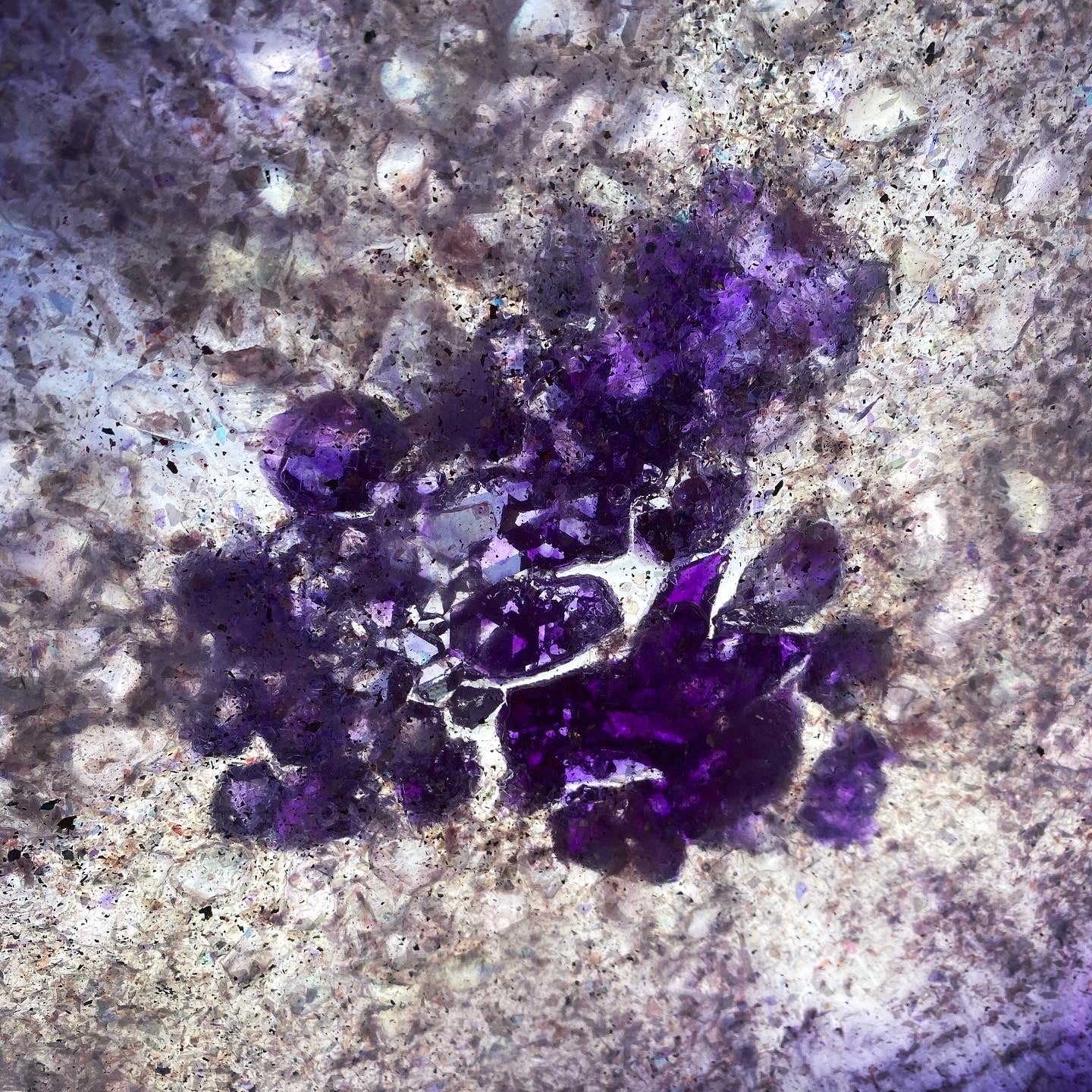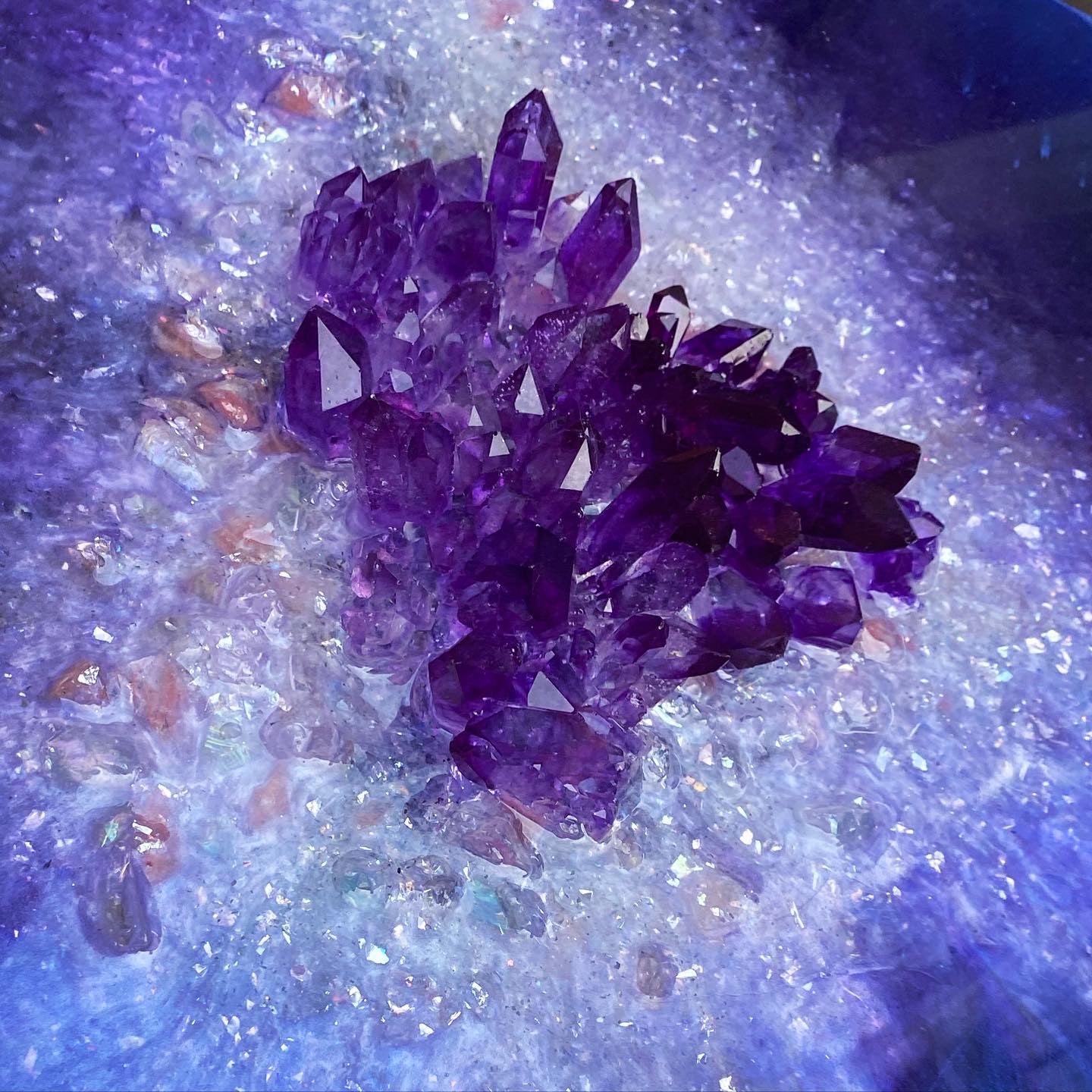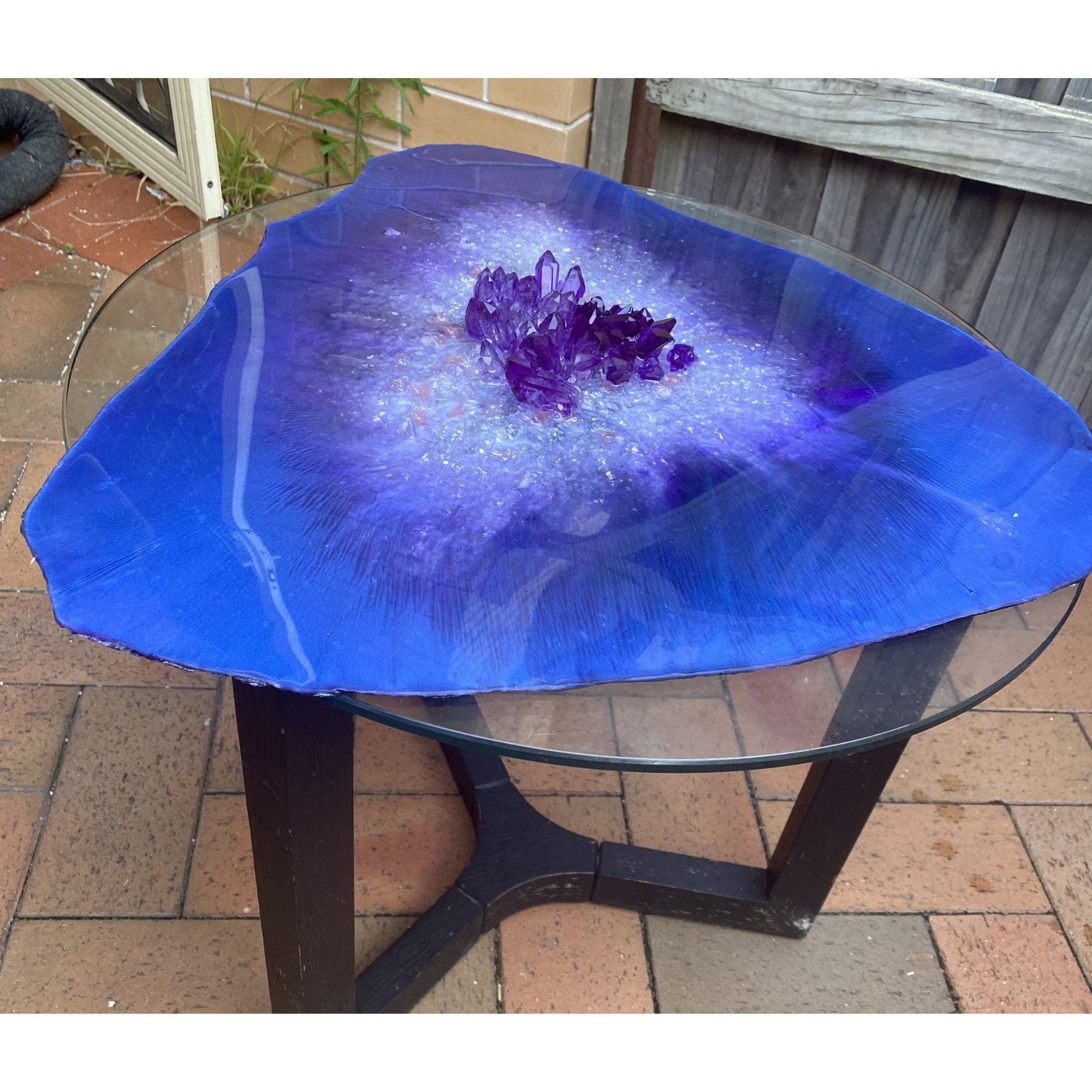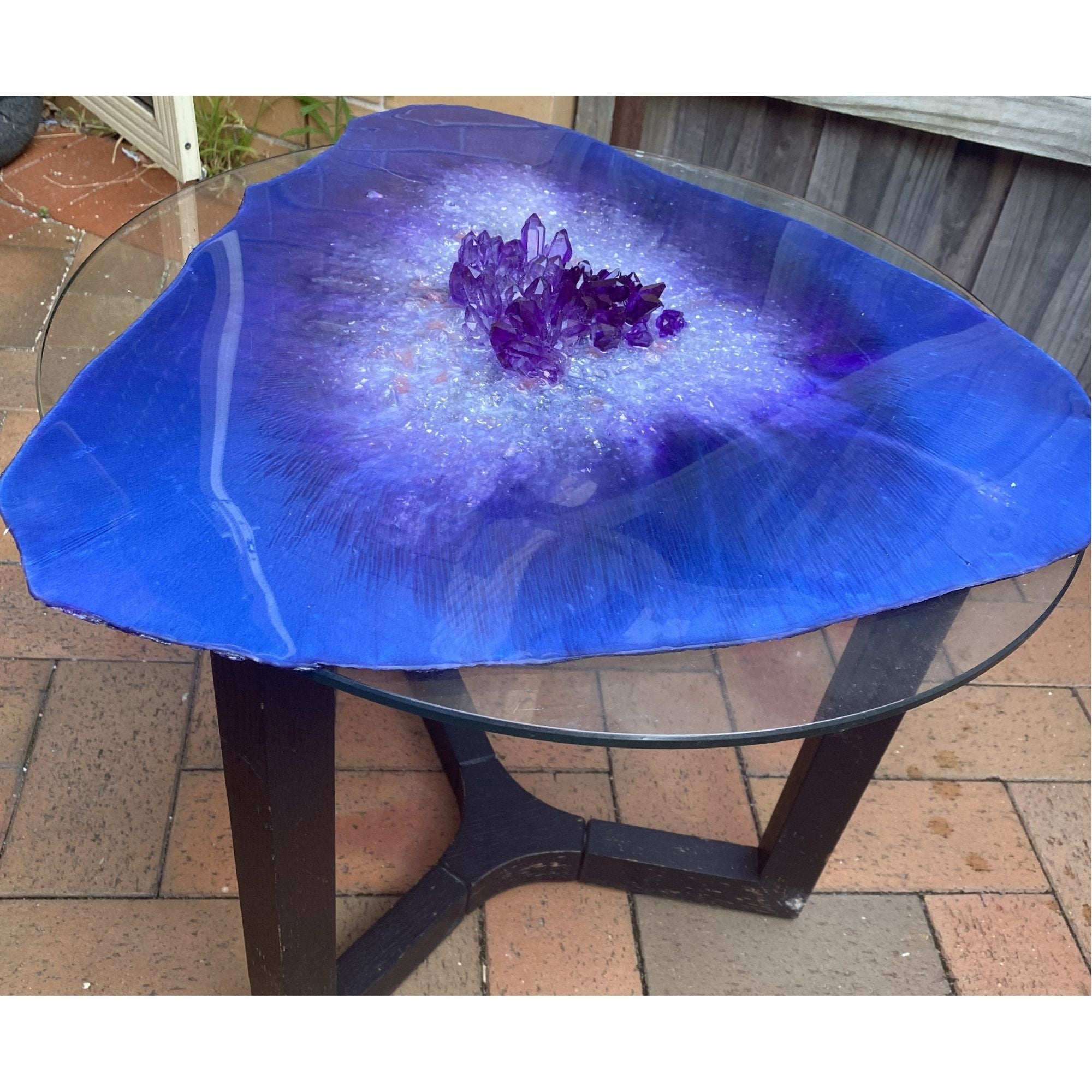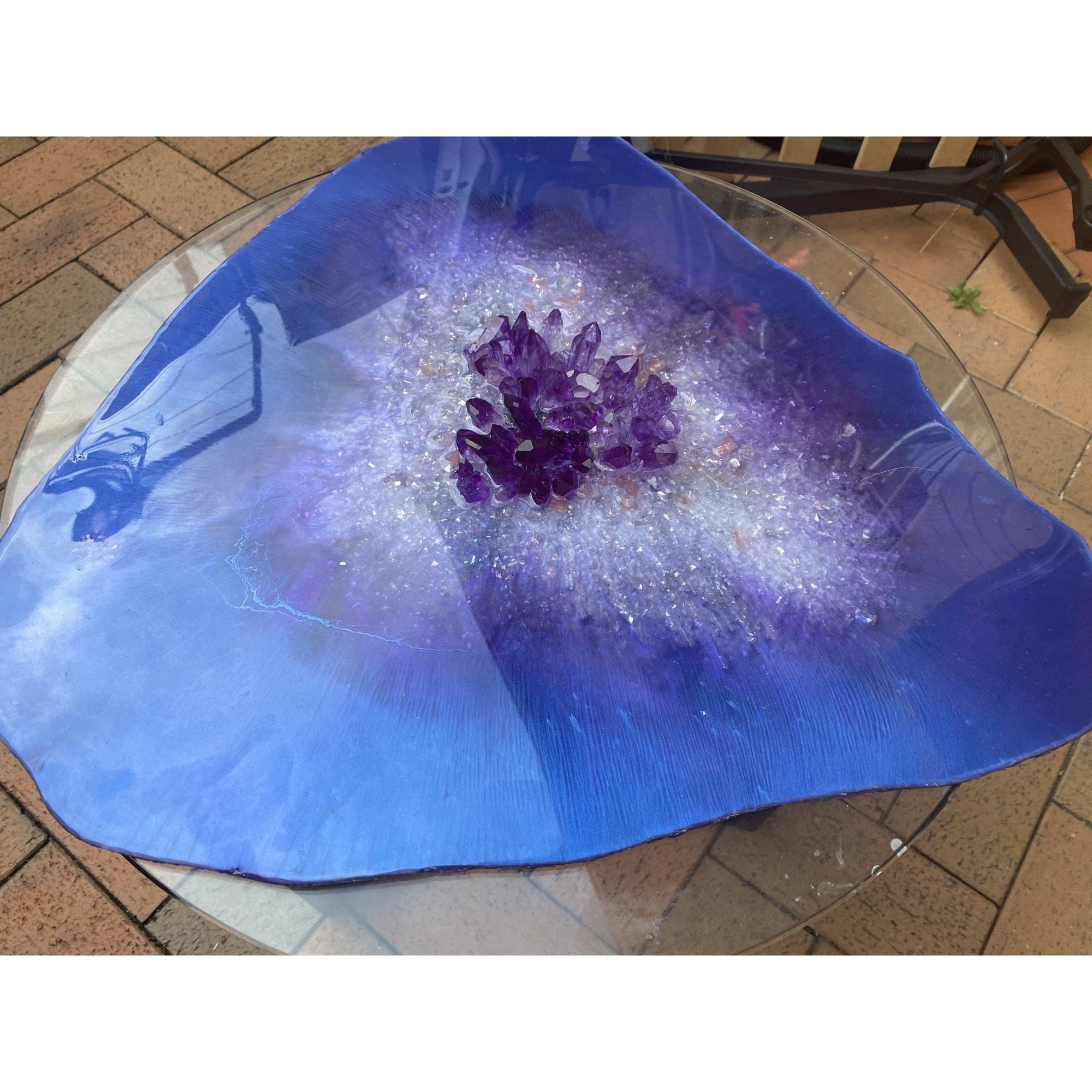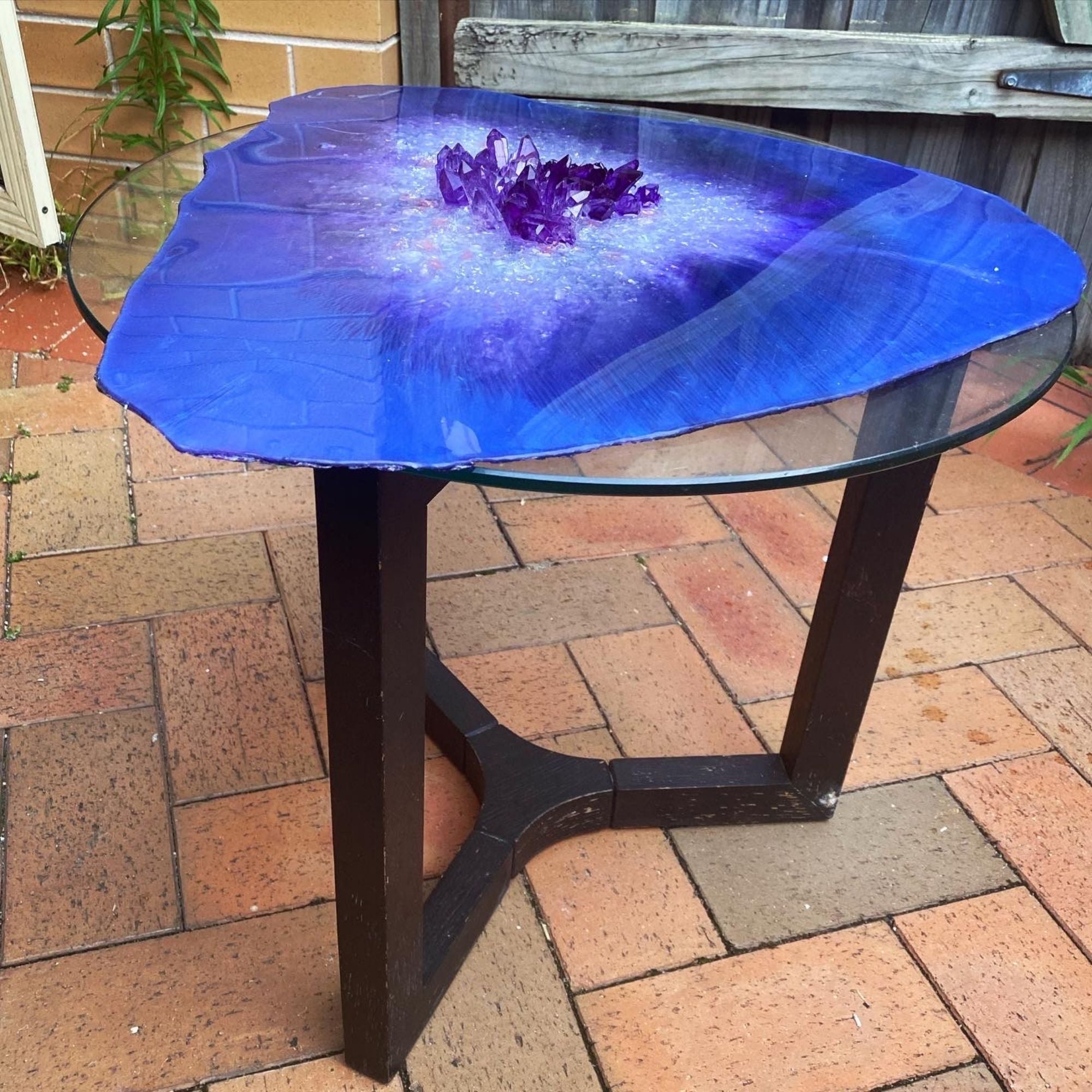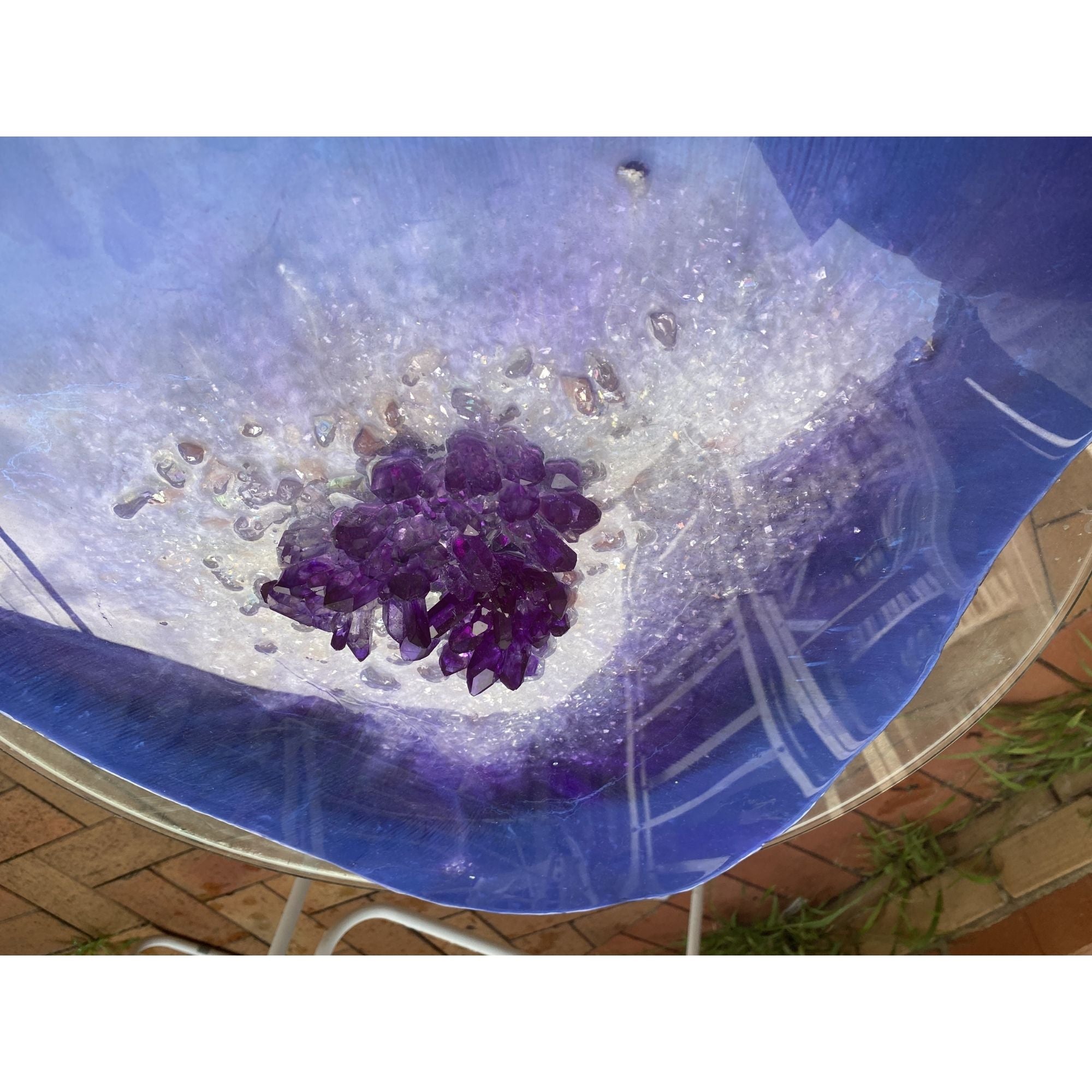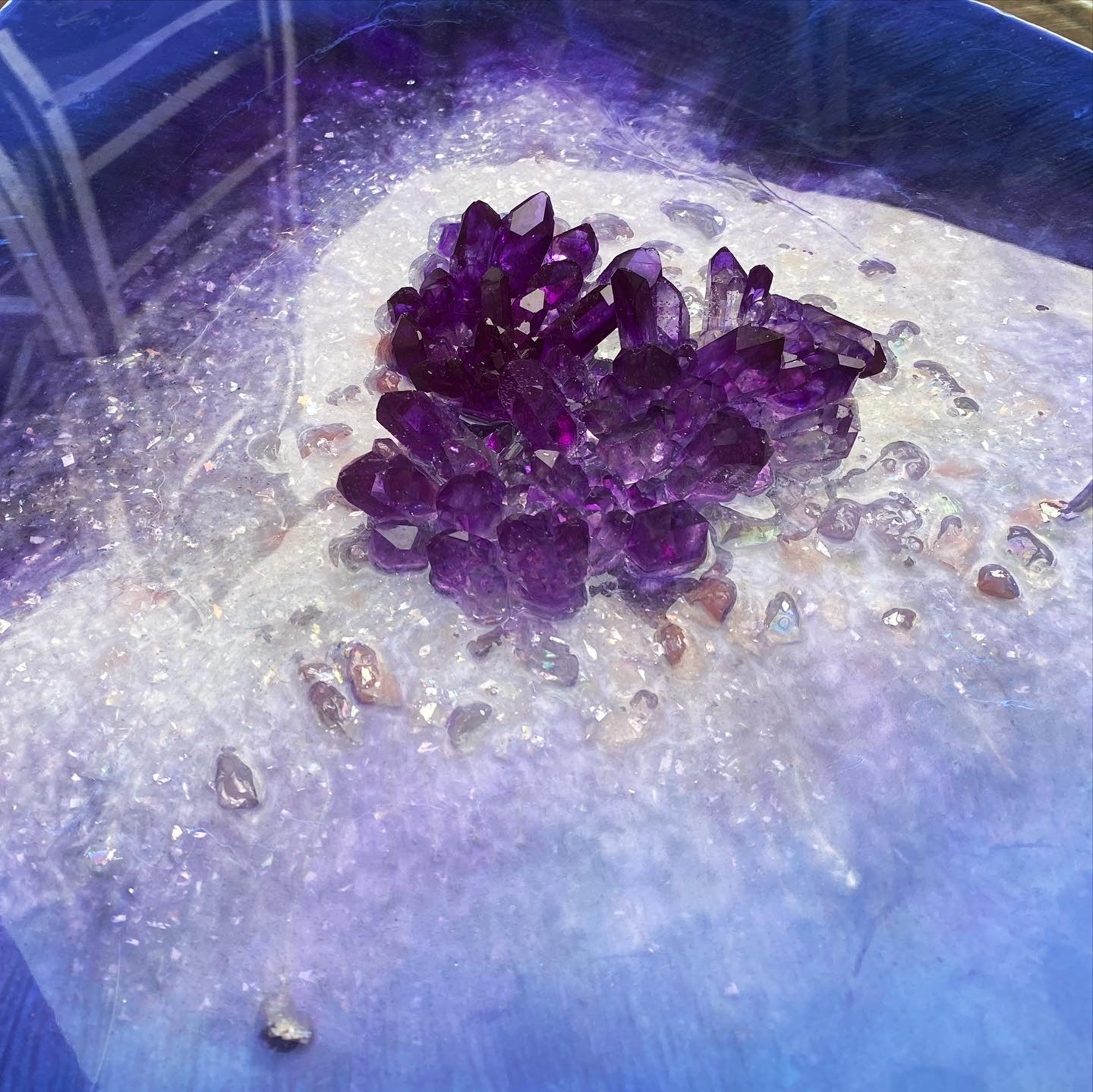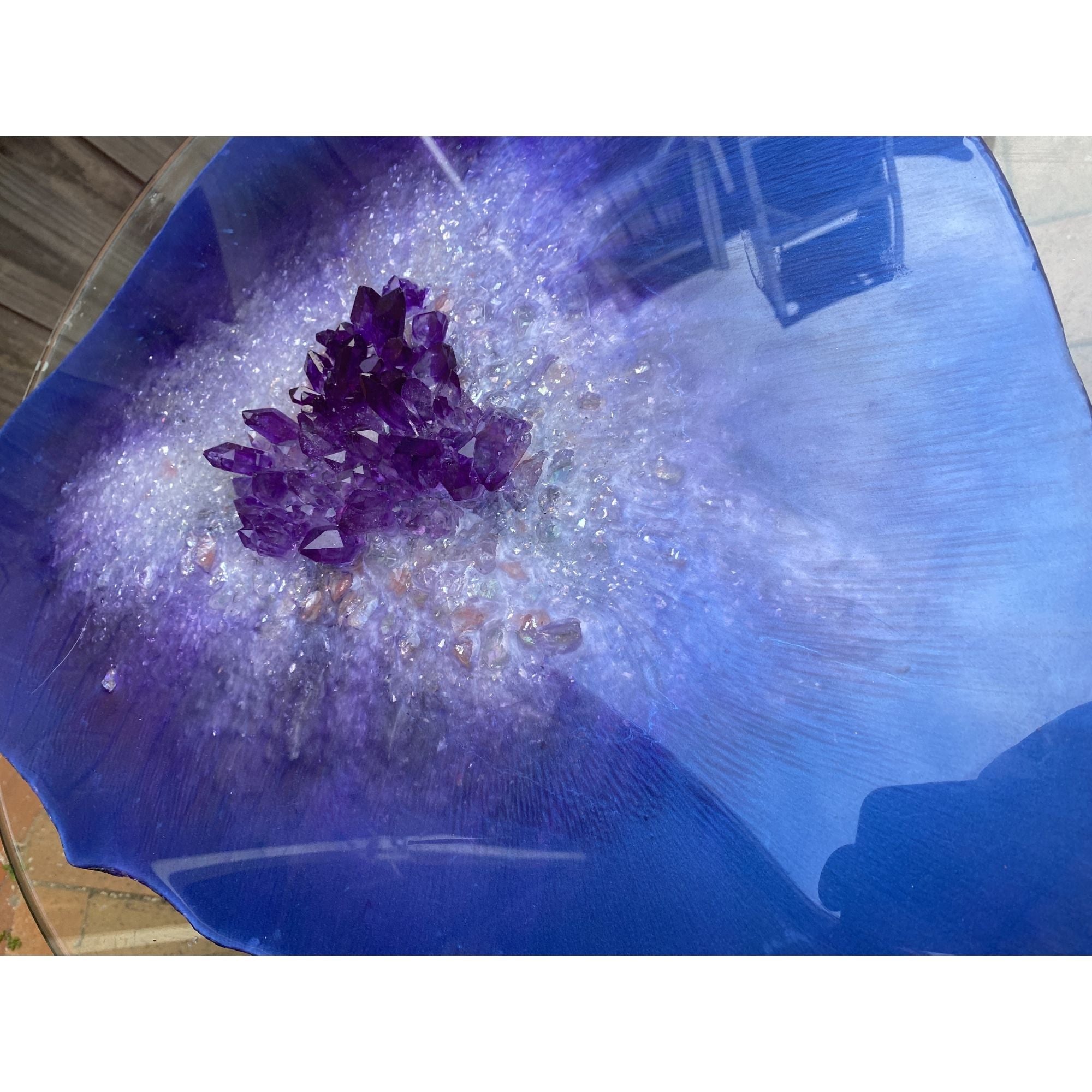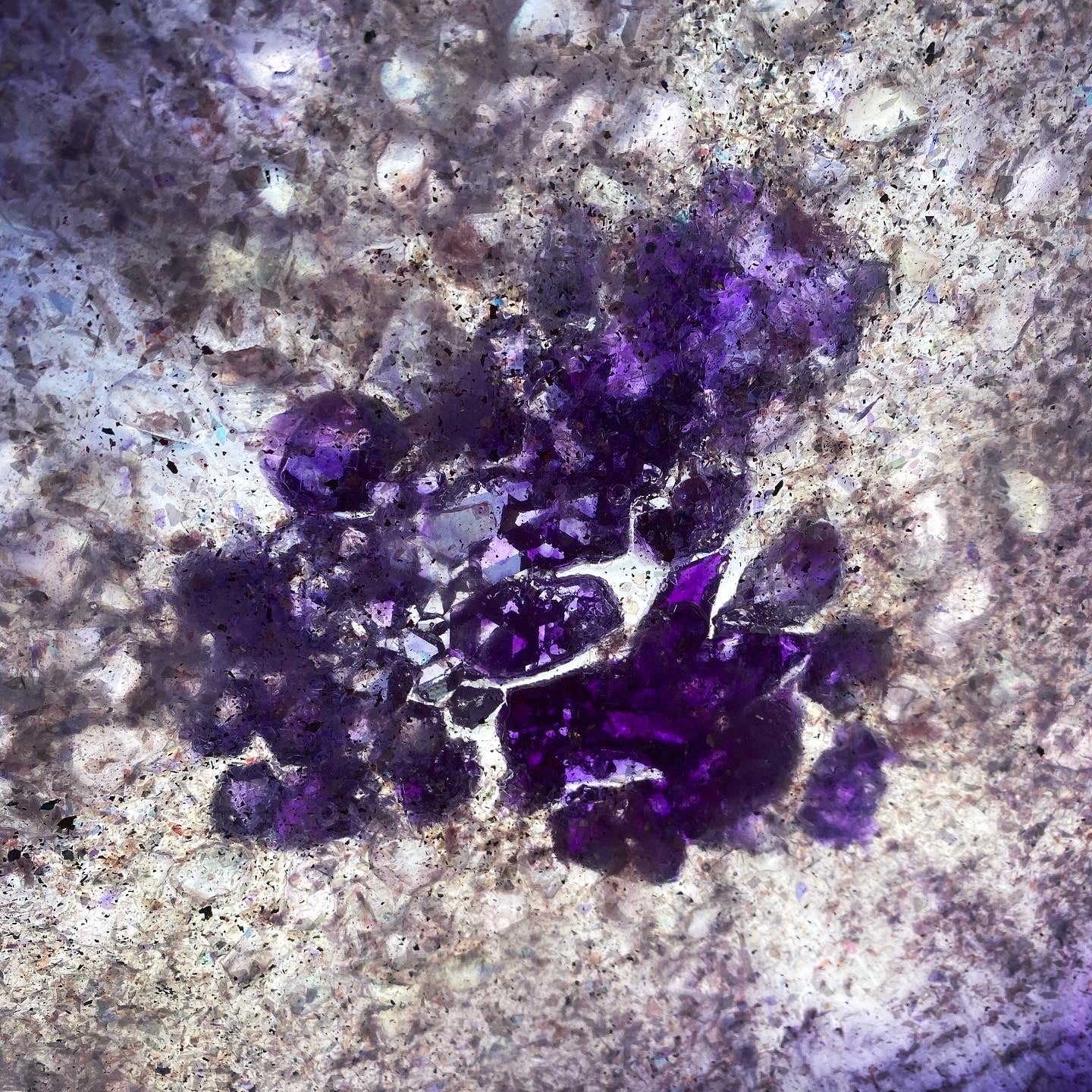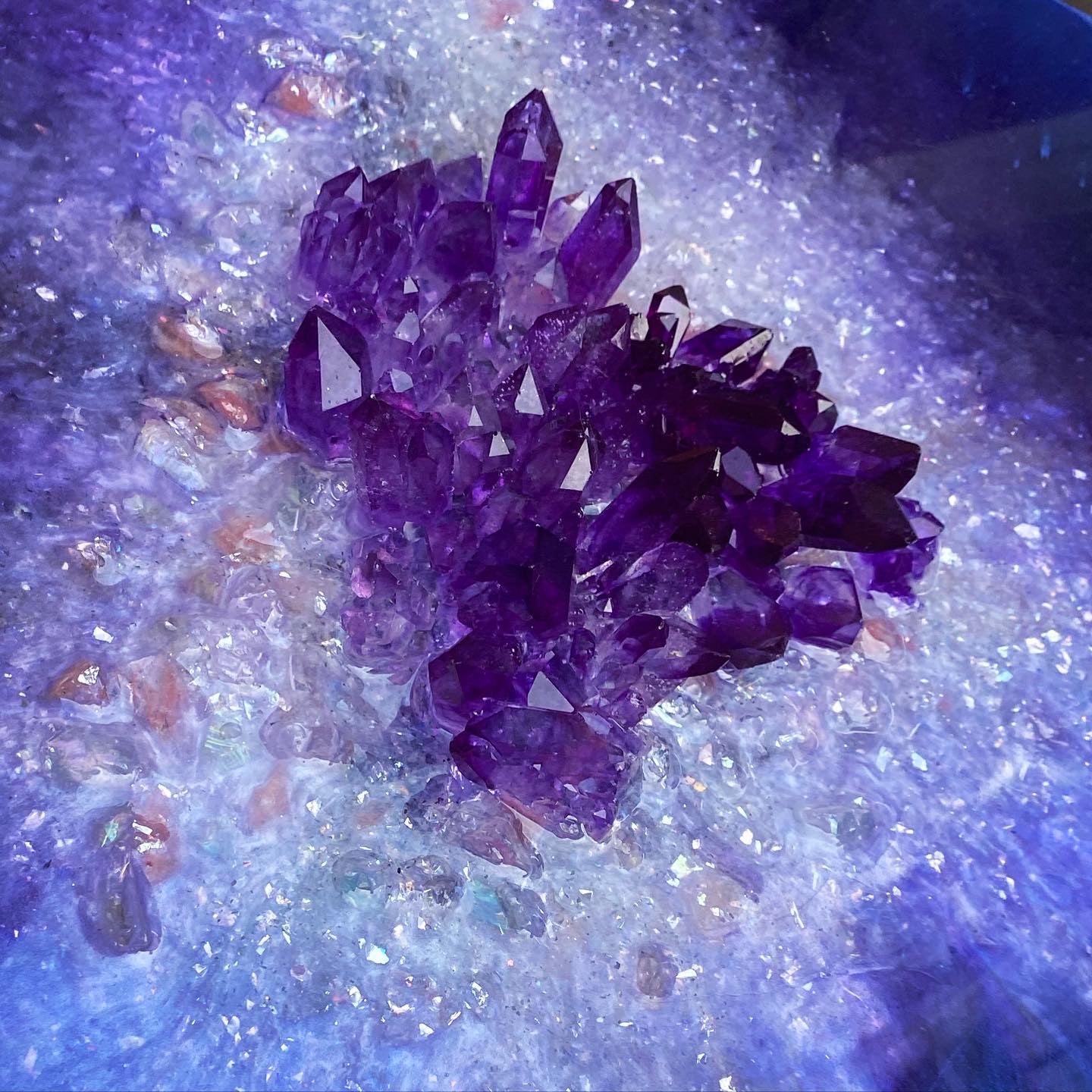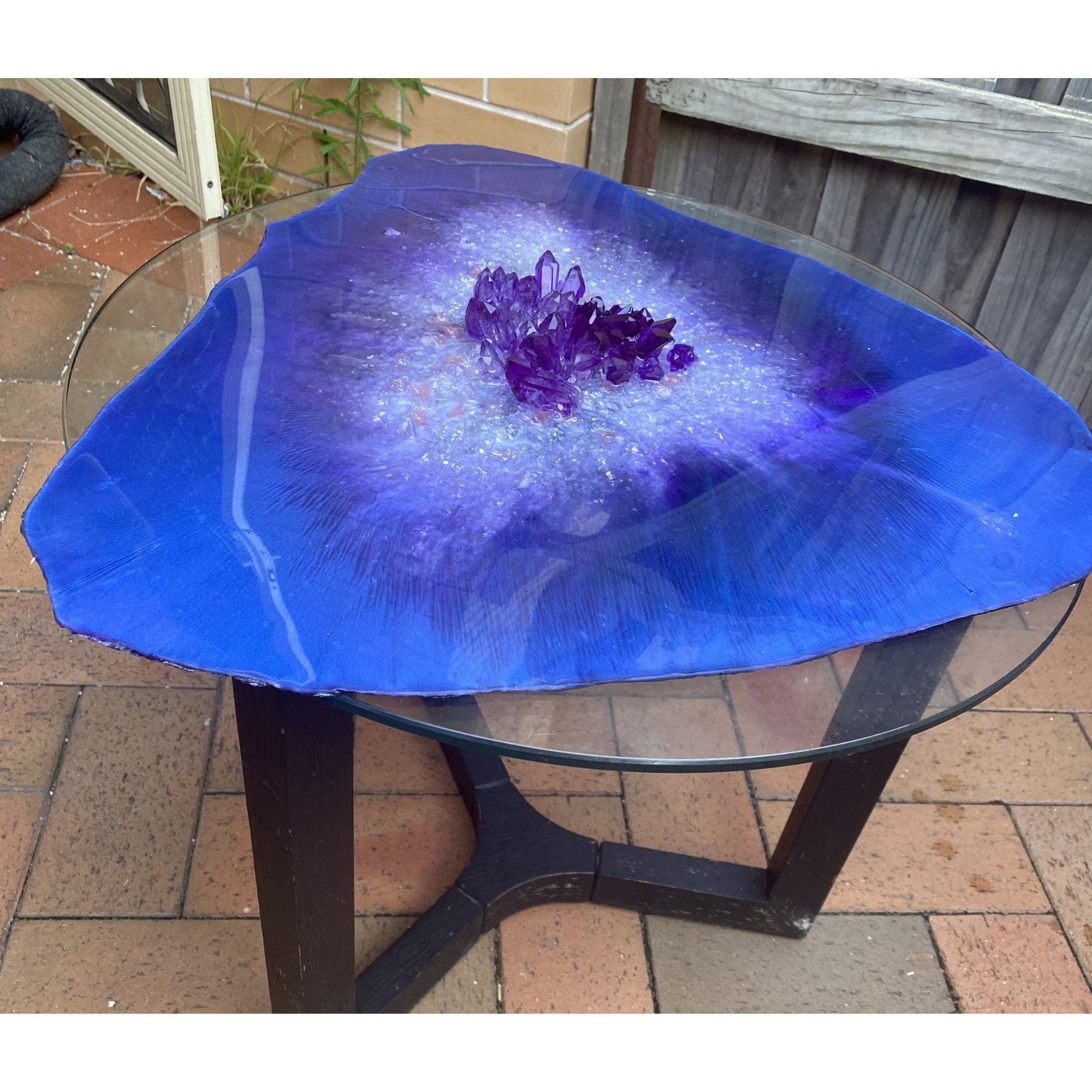 Purple amethyst light coffee table with handmade crystals.
Sophisticated and vibrant purple and gold amethyst geode with crystals, holographic shimmer, and color-changing pigments on the wood panel will be a centerpiece of attention and a perfect gift for a spiritual person.
Violet and gold amethyst is meaning Peace, which resonates with Crown chakra, pure wisdom, grace, and self-integration with the universe.
Artwork on Wood panel with 2-5cm textural elements: Mixed media, Glass, resin, crystals 
Amethyst Spiritual Meaning - Amethyst – Has strong healing and cleansing powers. Helps to overcome addictions and blockages of all kinds. Aids sleep. Dispels all negative emotions and brings positive responses.
Features:
    Shimmering Iridescent Hymn to Geode Crystal  beauty

    Sophisticated 3d accents ( up to 2 cm)

    Epoxy resin coating for preservation
Size of Artwork on the photo: 60 cm Wood panel, available to ship the next day. 
Hanging:
Light and ready to hang.
Hang in 2 ways.
SIZES AVAILABLE to order UP TO 60CM.  Contact for a quote.
Contact Me to get Free Mock up on Your wall
Chat Now - Send me a photo of Your wall and get Free Mock Up
Click "Chat" icon on right bottom corner of the page