25% OFF ALL Prints & Originals & Free Shipping. Offer applies at Check out. 3 Days Only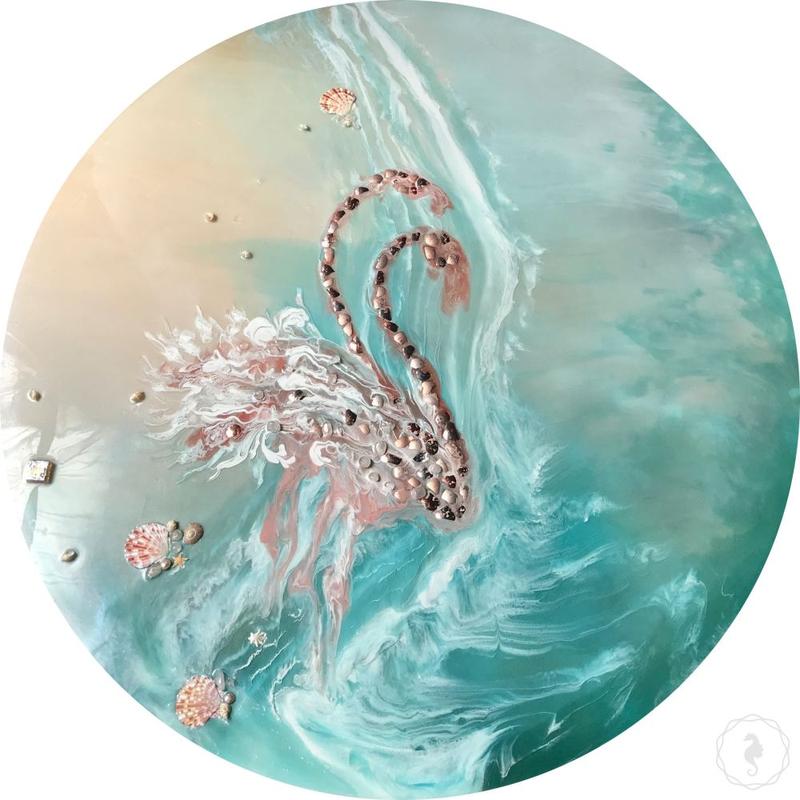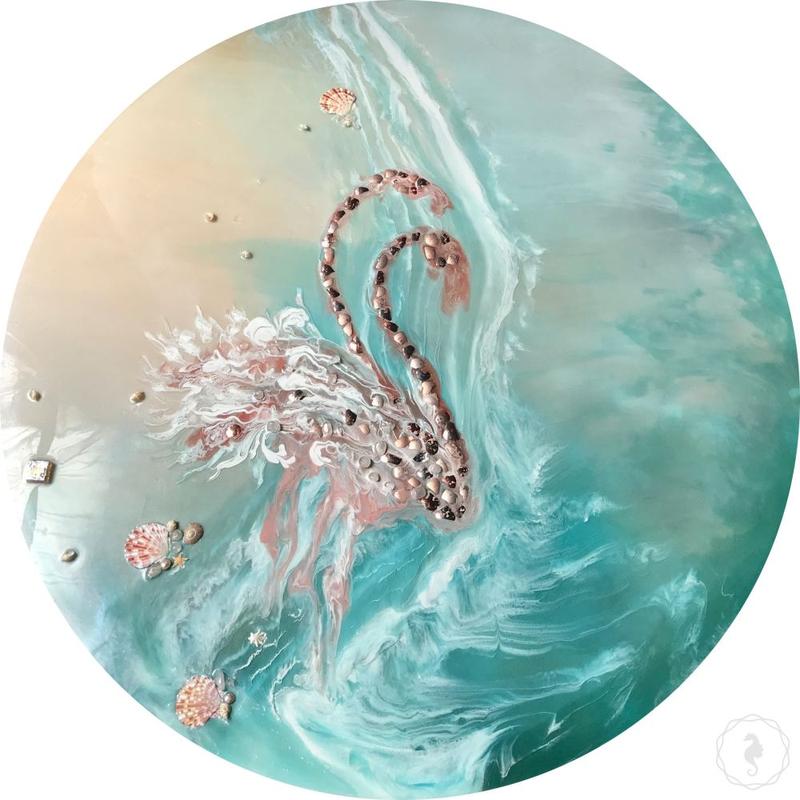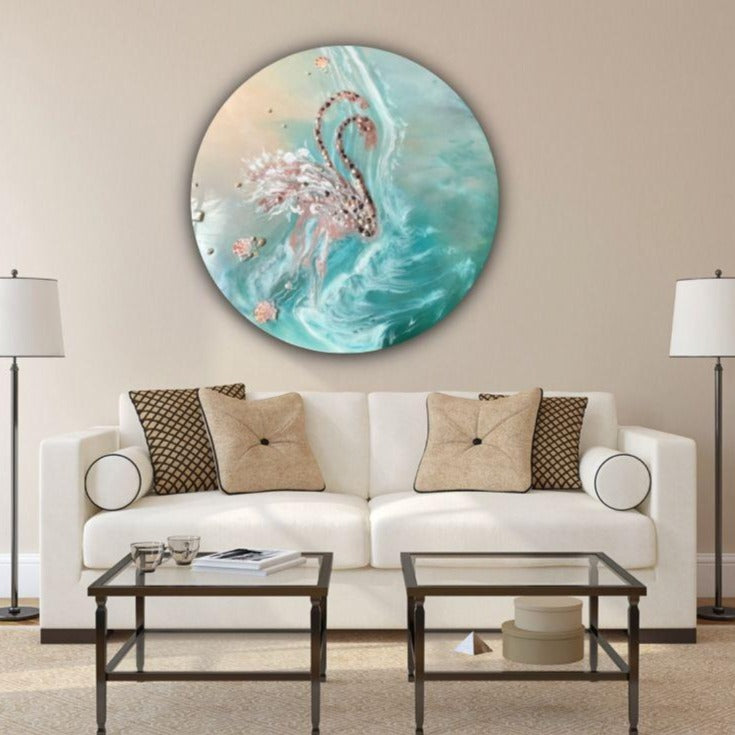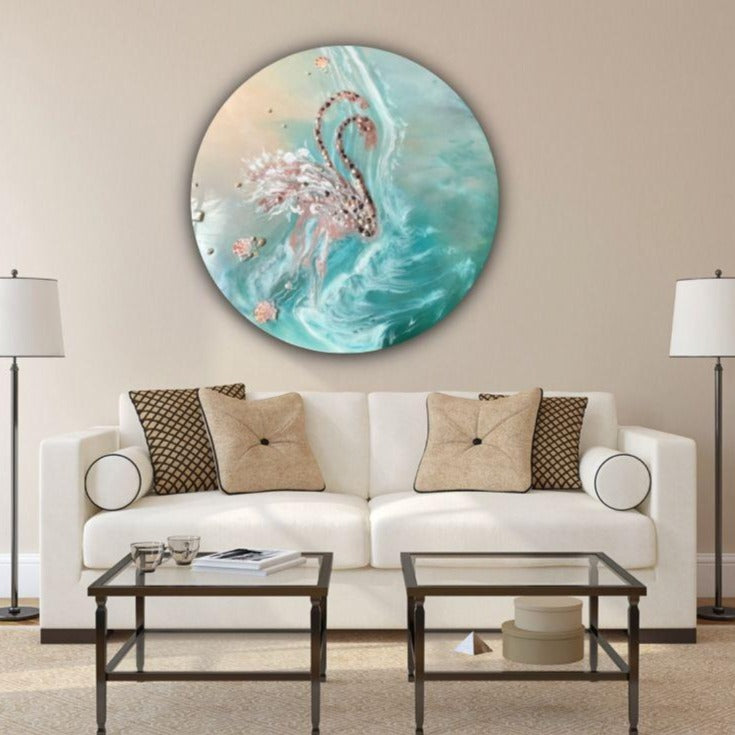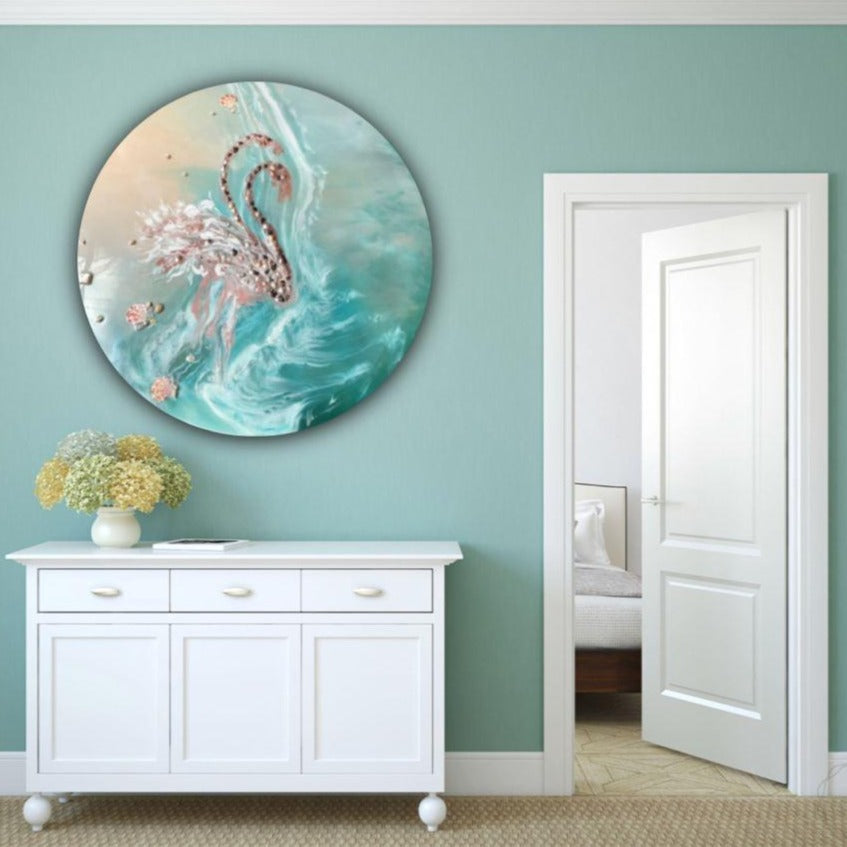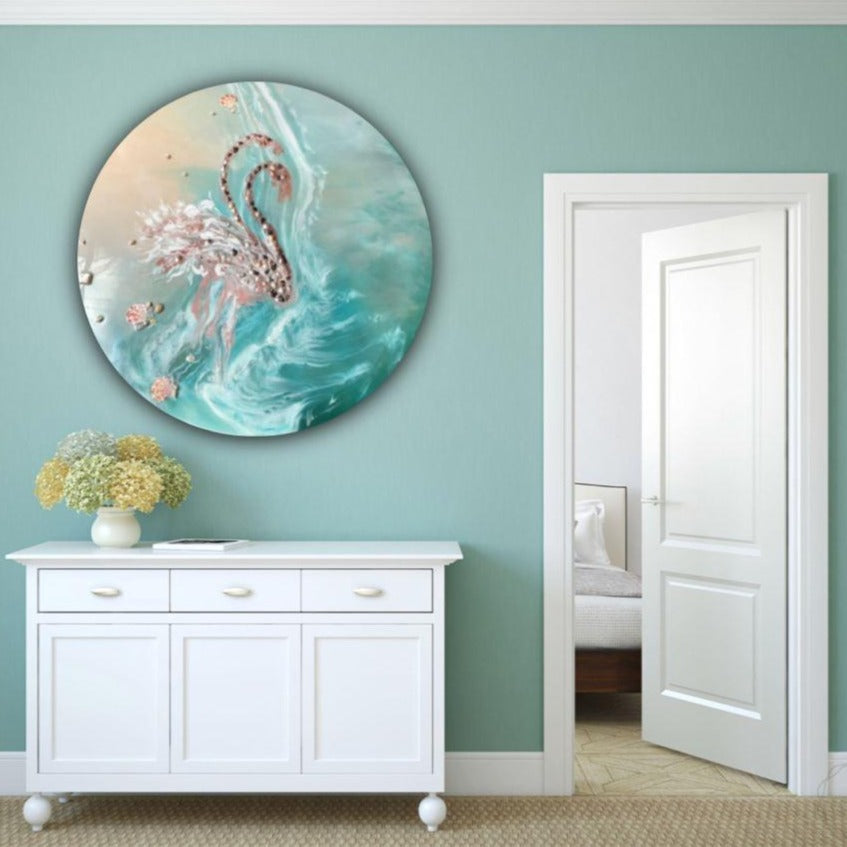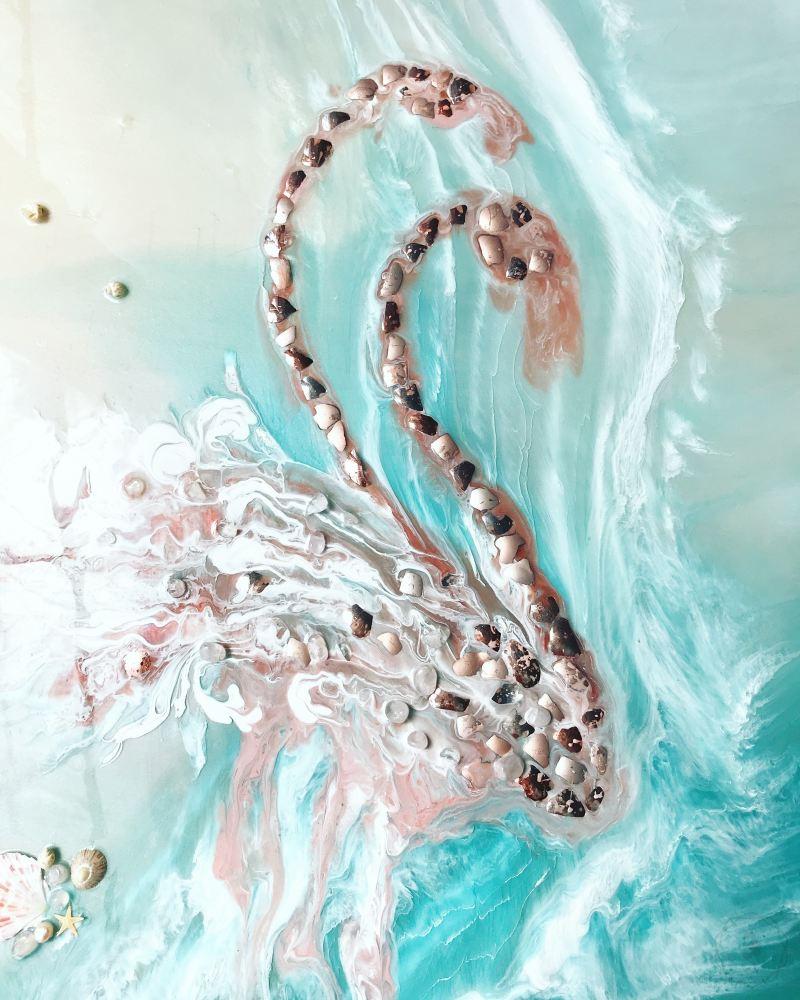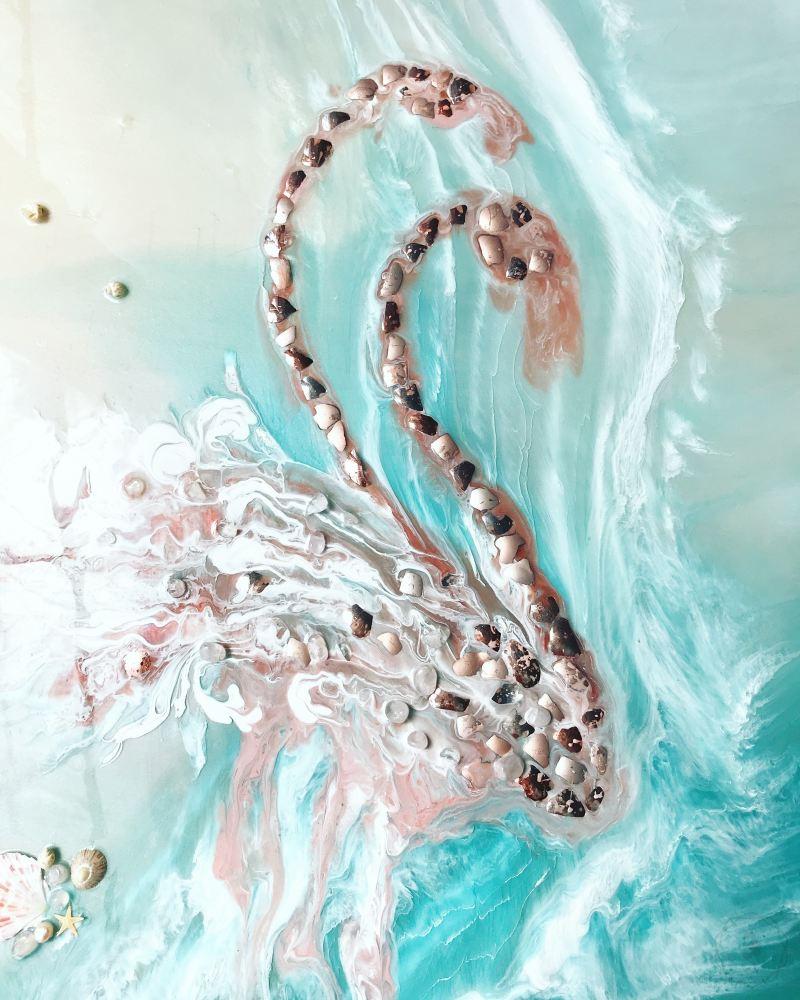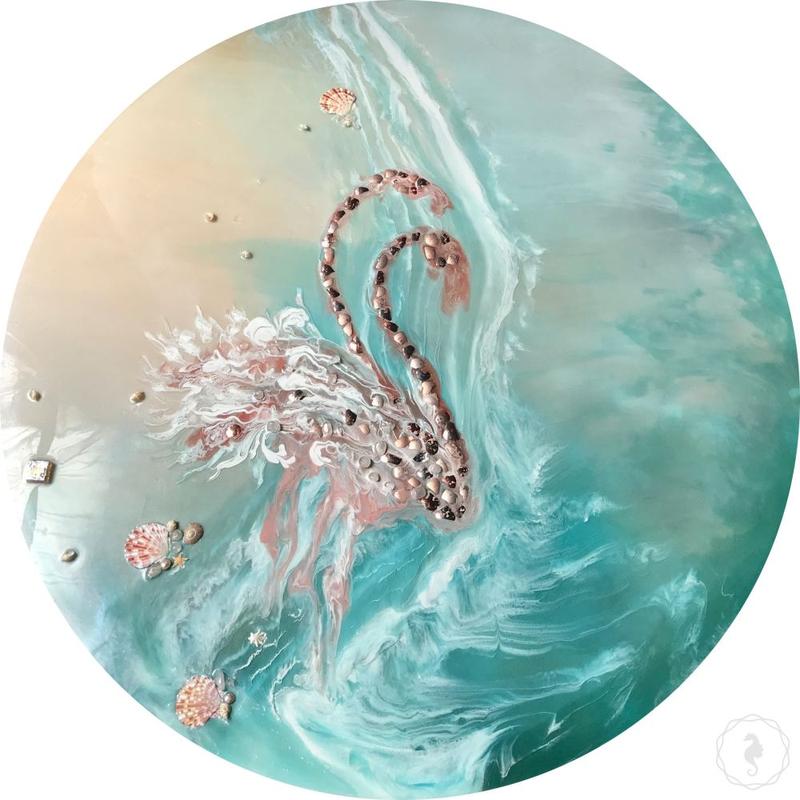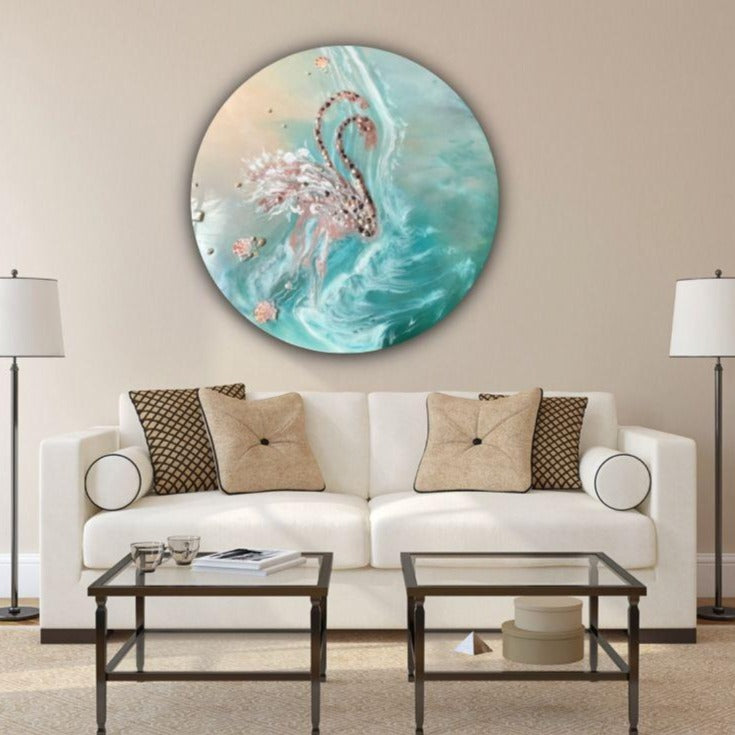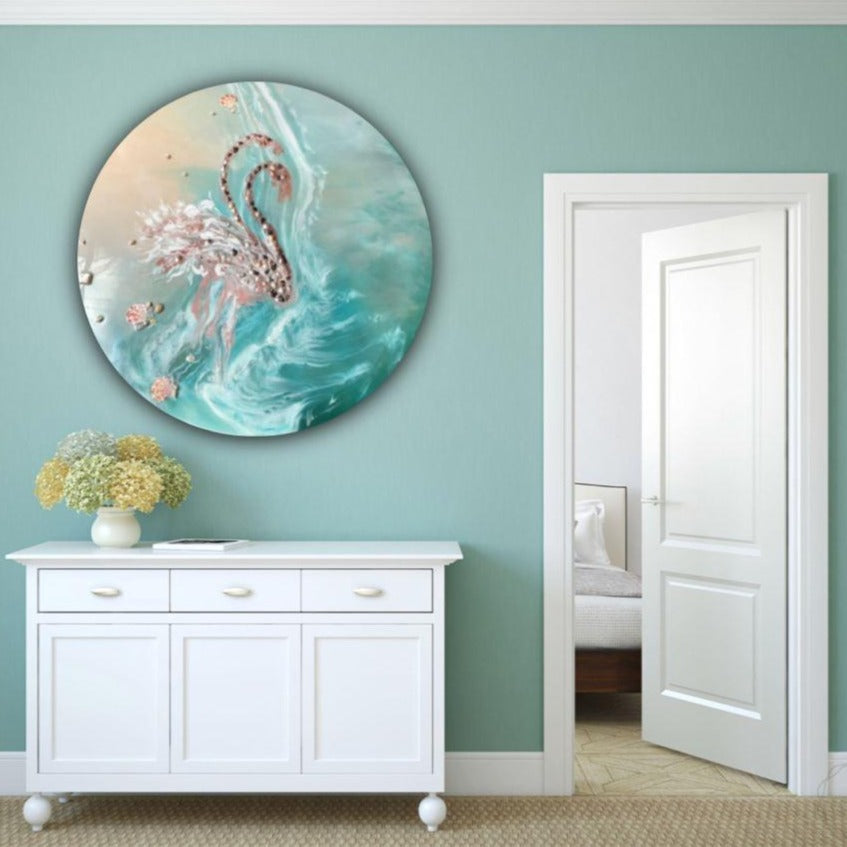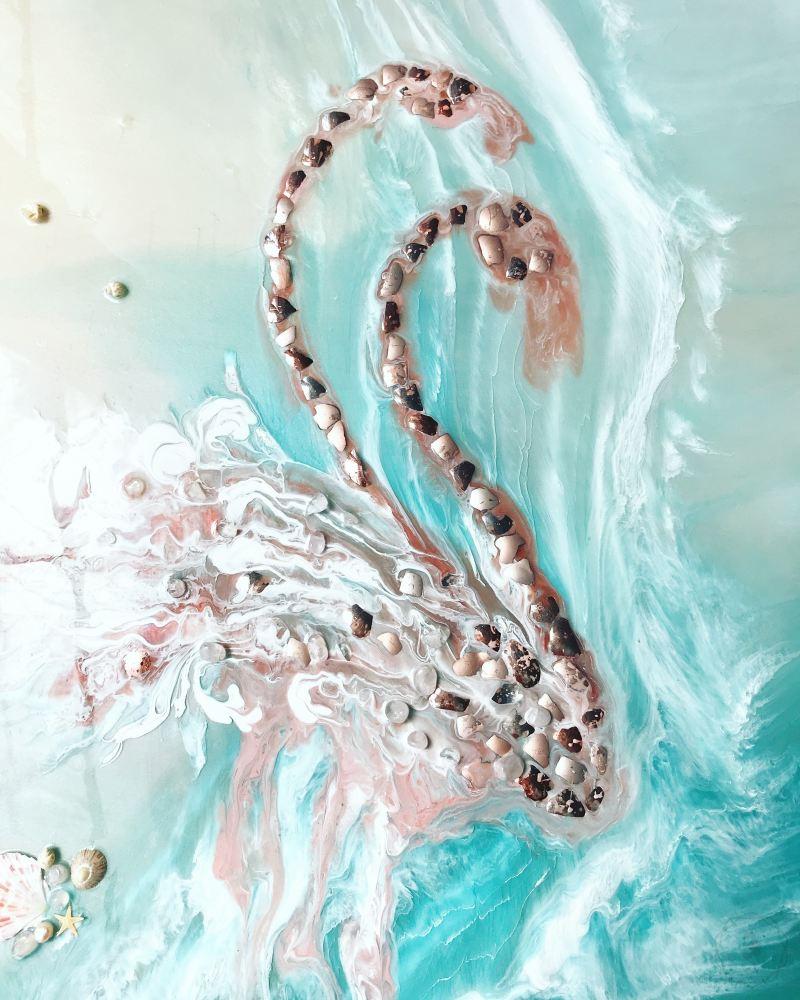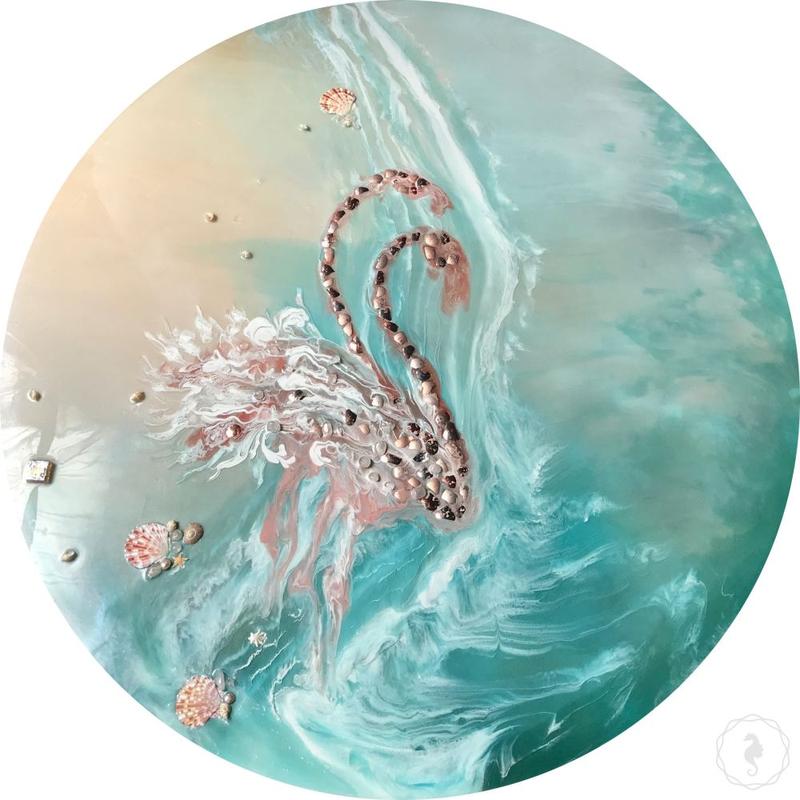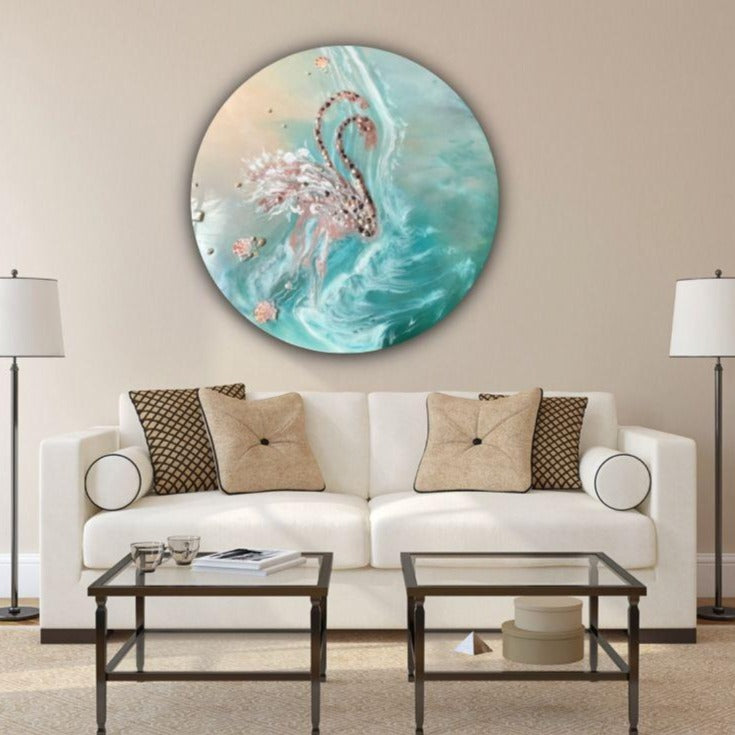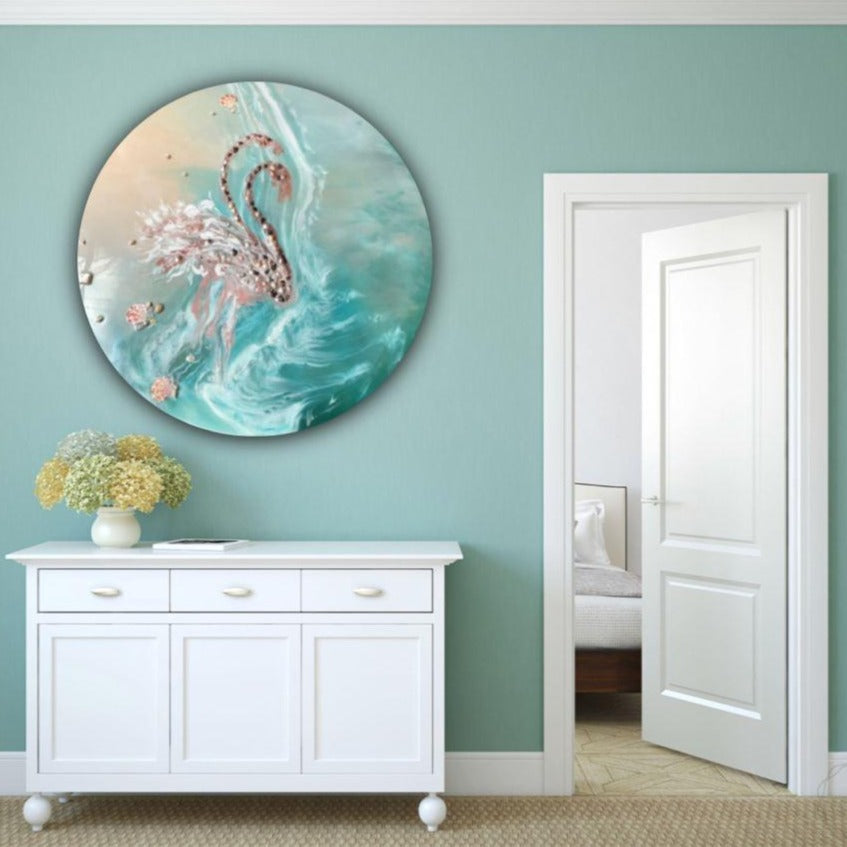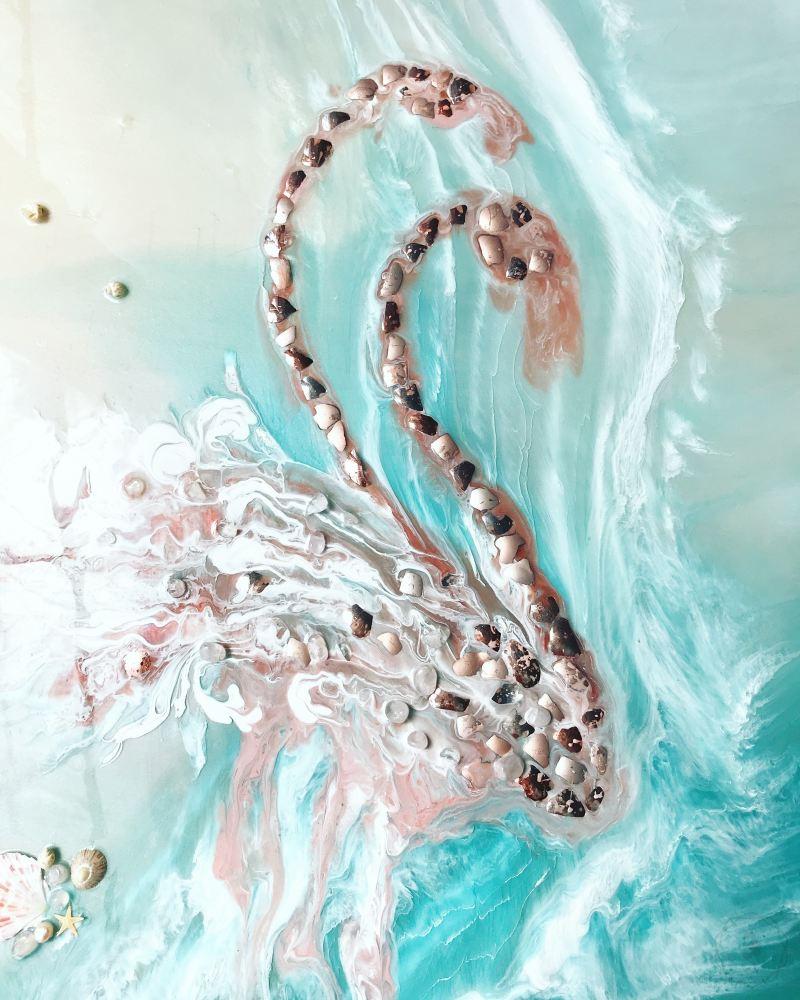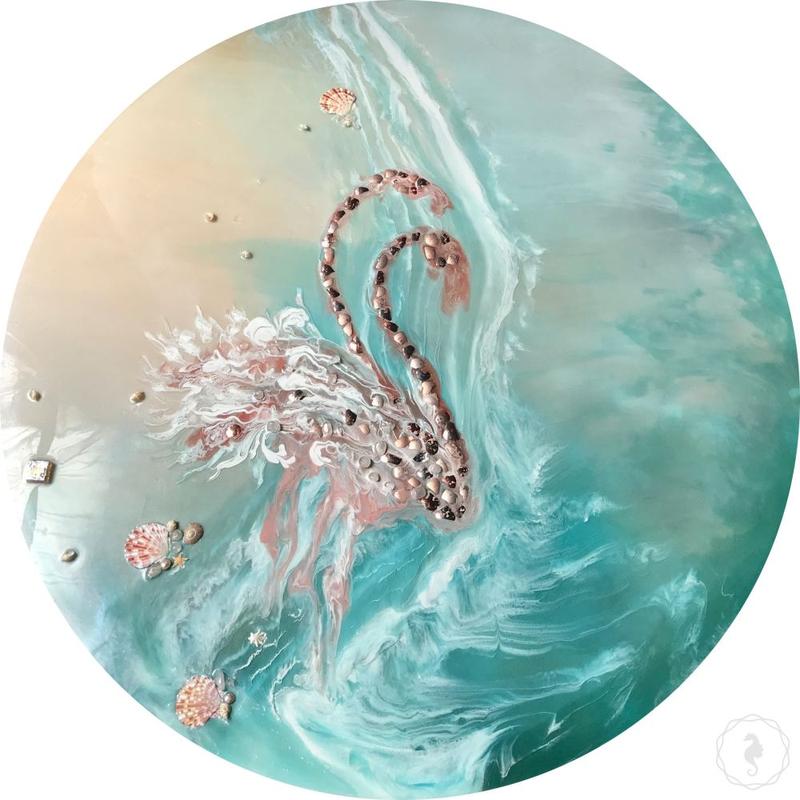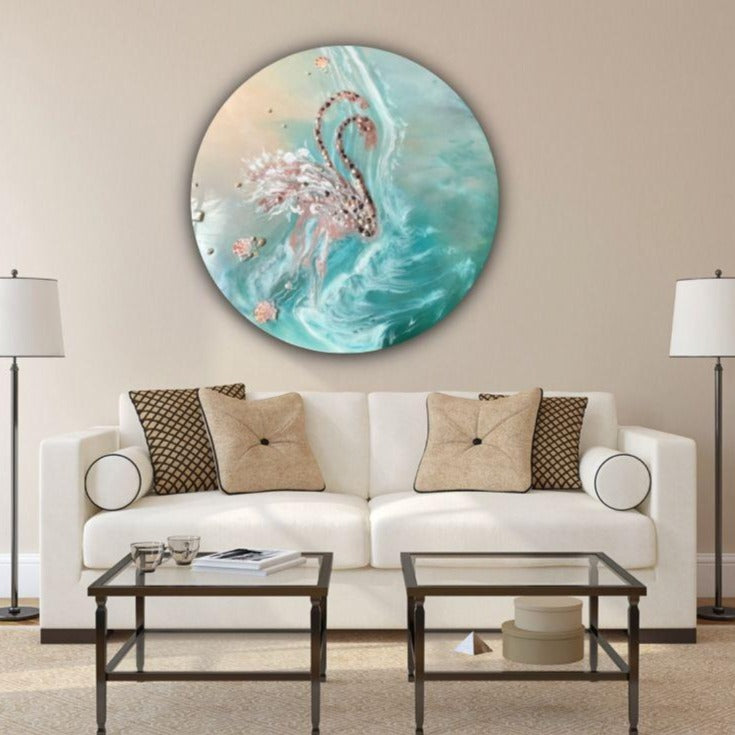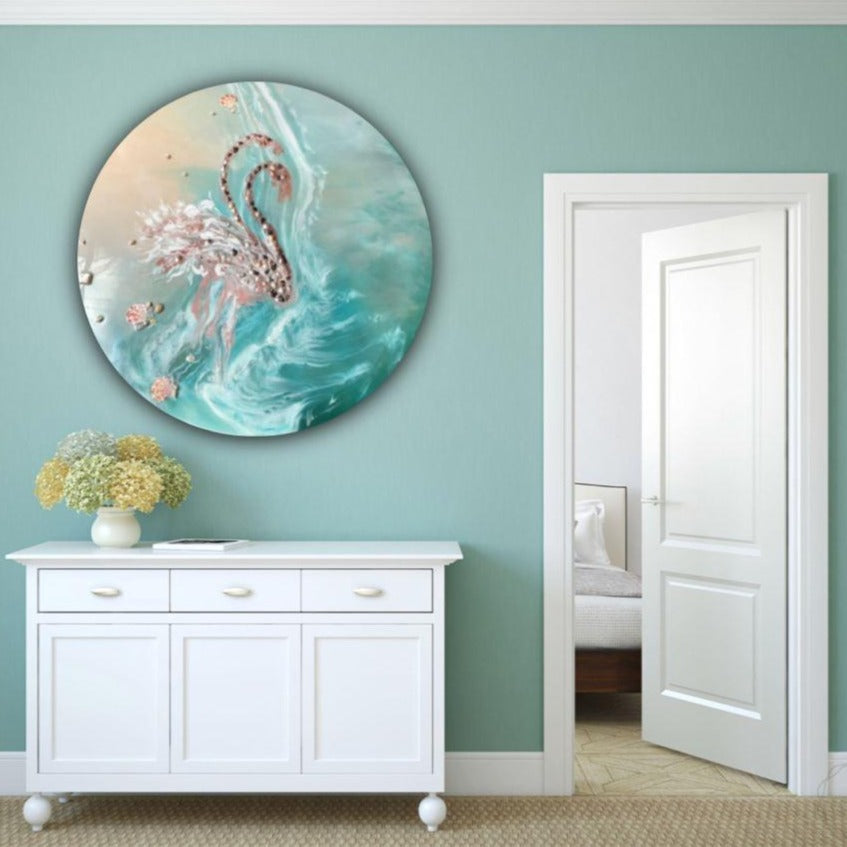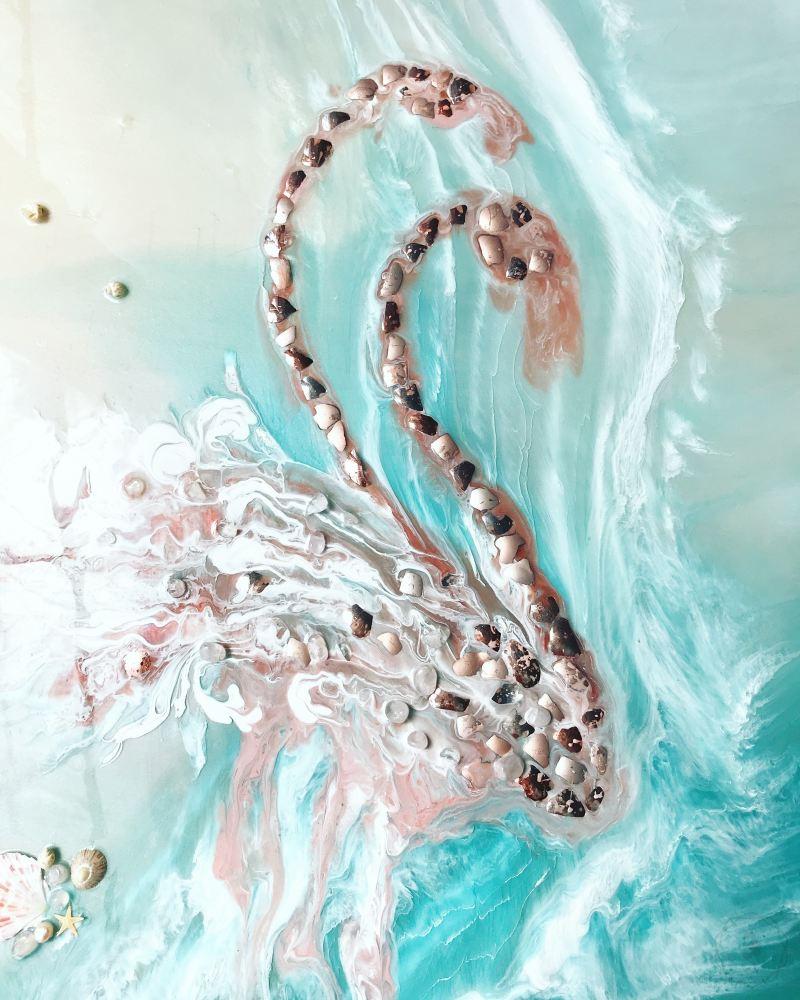 Flamingos in Love. Abstract Tropical birds. Original Artwork
Slip beneath the softness of blush pink feathers with this tropical Flamingo couple in Love. This aqua green abstract artwork - lush light teal tropical waves, pastel pink birdies with shiny rose pink mirrors scattered through their feathers, crisp white and tiger pink fan seashells, real pearls and gemstones and warm pink and a cheerful aqua blue to transport you to a different, untouched world. Inspired by Maldives Flamingo, this flowerscape is sealed with epoxy resin to preserve and highlight its vibrant beauty.
Features: 
Multi-colored hymn to coastal Flamingo beauty
Epoxy resin coating for preservation
This Artwork on photo is sold and available as similar looking COMMISSION.

Contact Me to get Free Mock up on Your wall
Chat Now - Send me a photo of Your wall and get Free Mock Up
Click "Chat" icon on right bottom corner of the page