15% OFF ALL Prints & Free Shipping. 50$ OFF Boho Neutral - Use Code [50$off]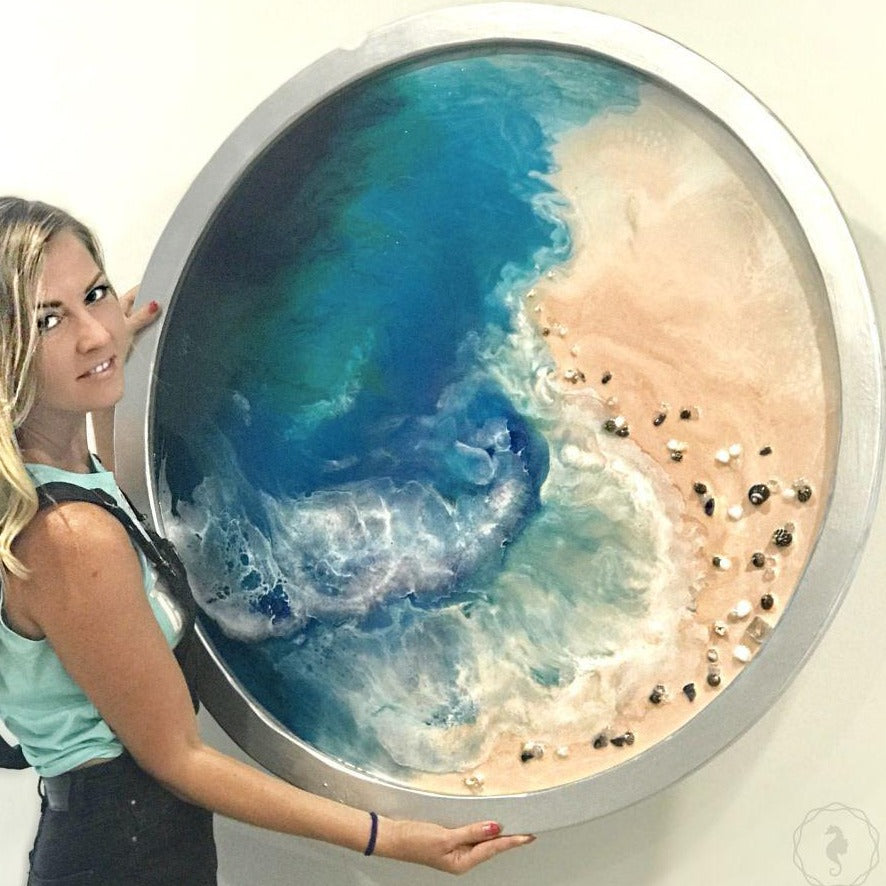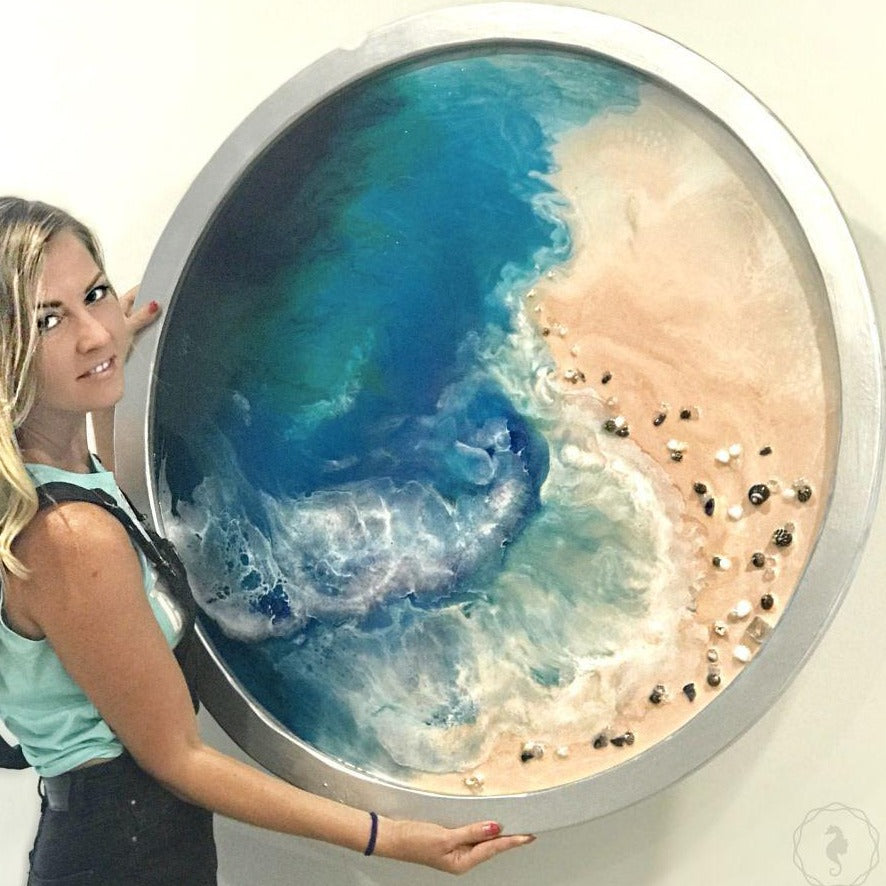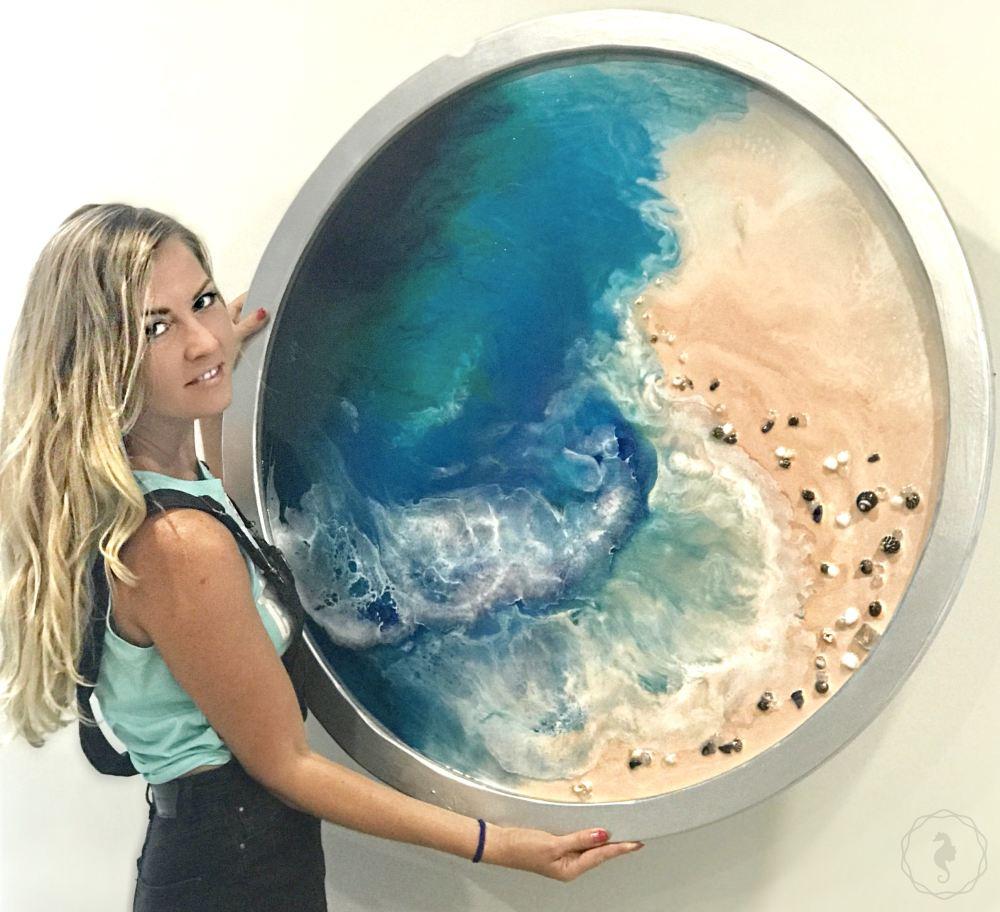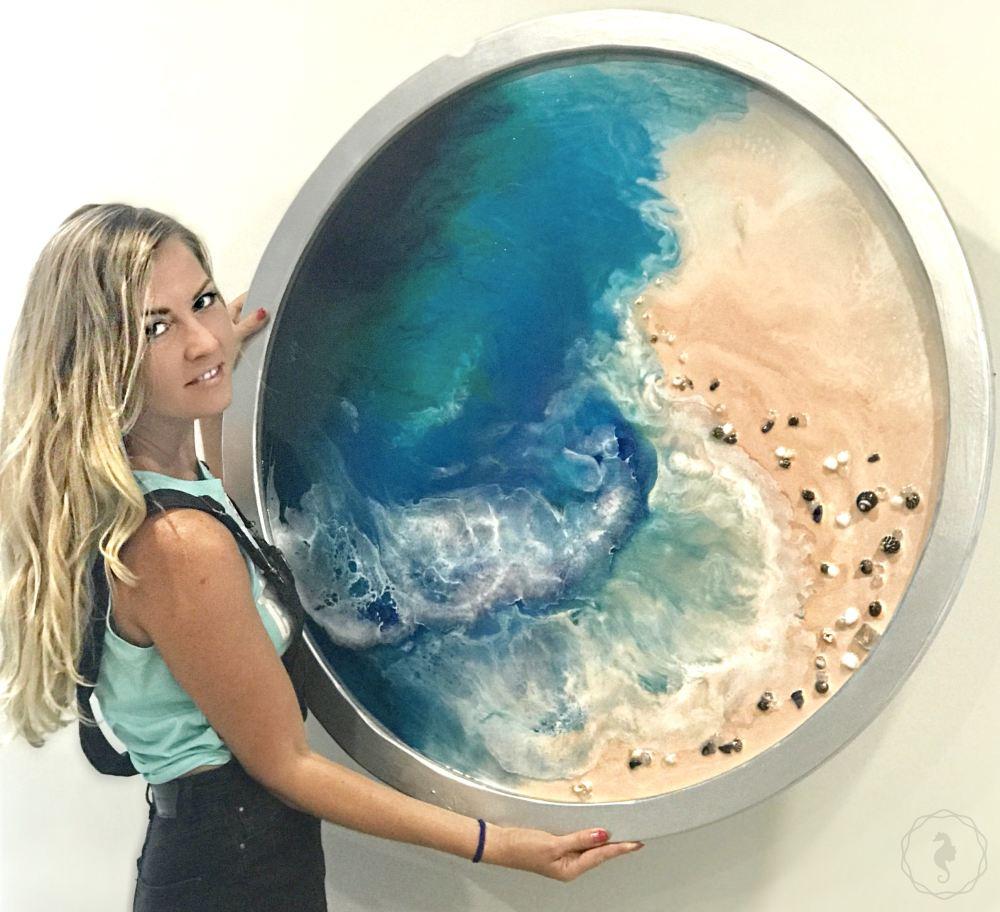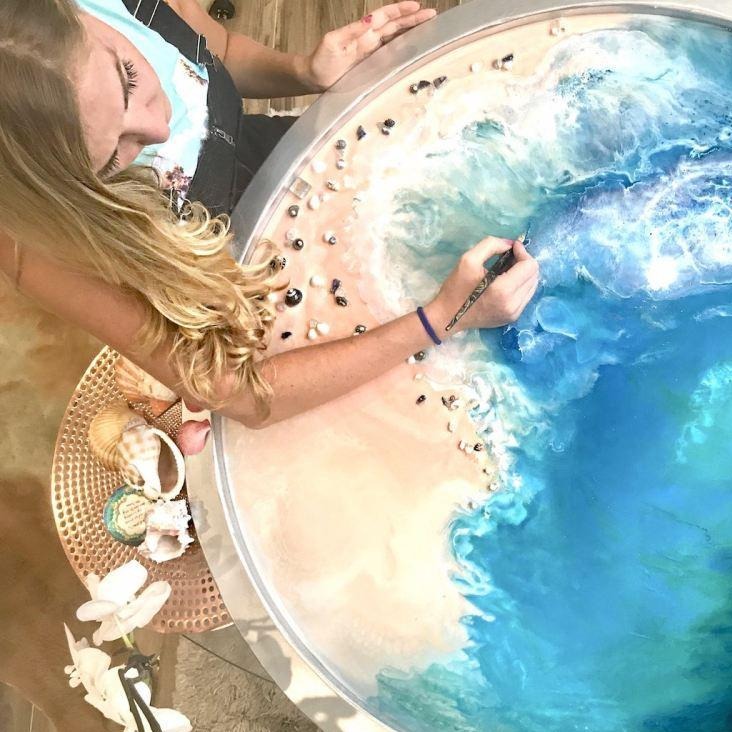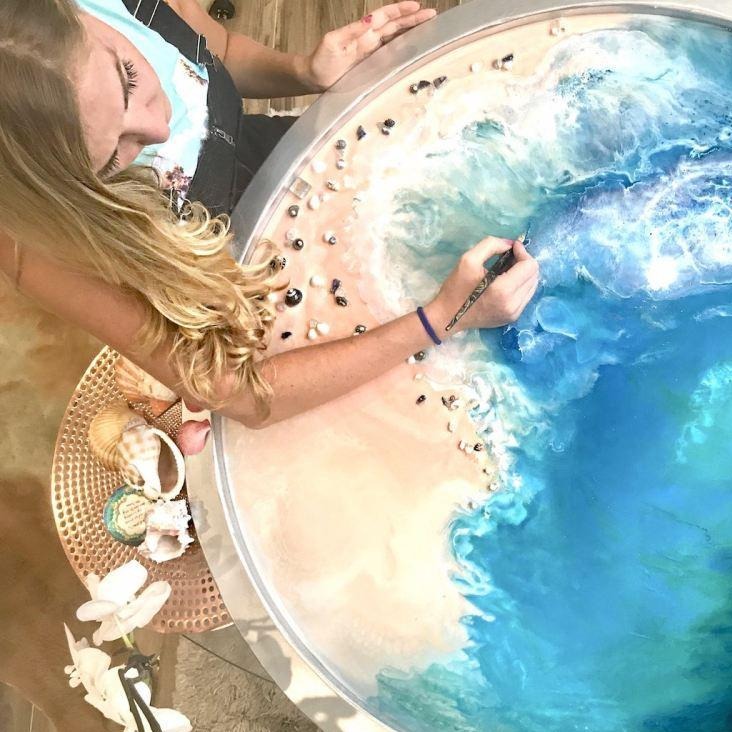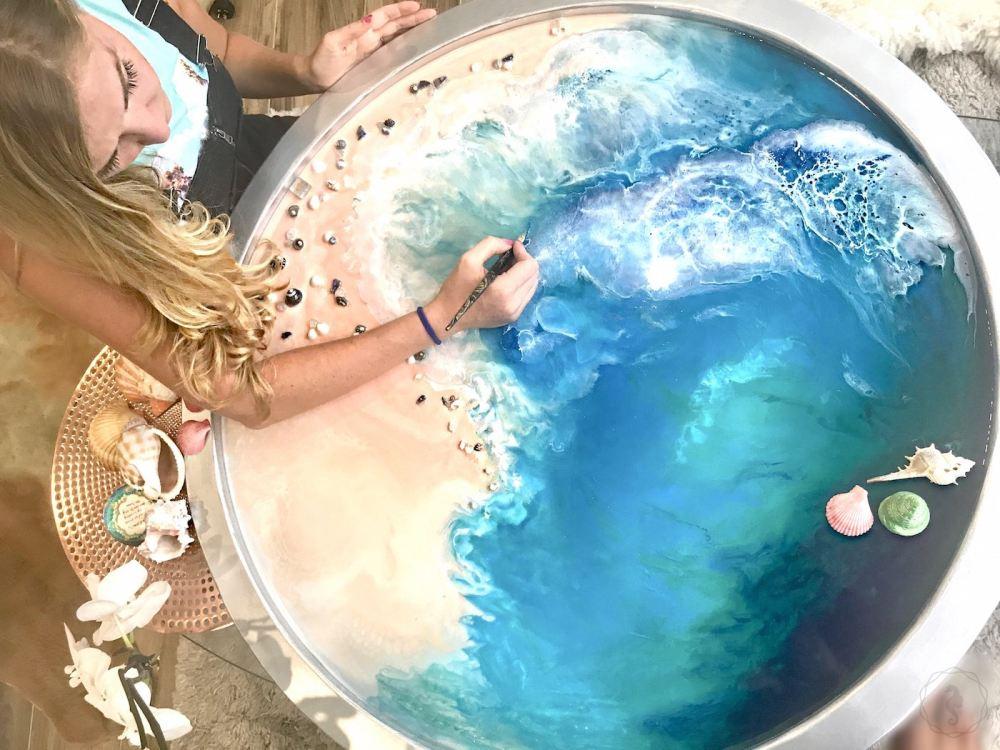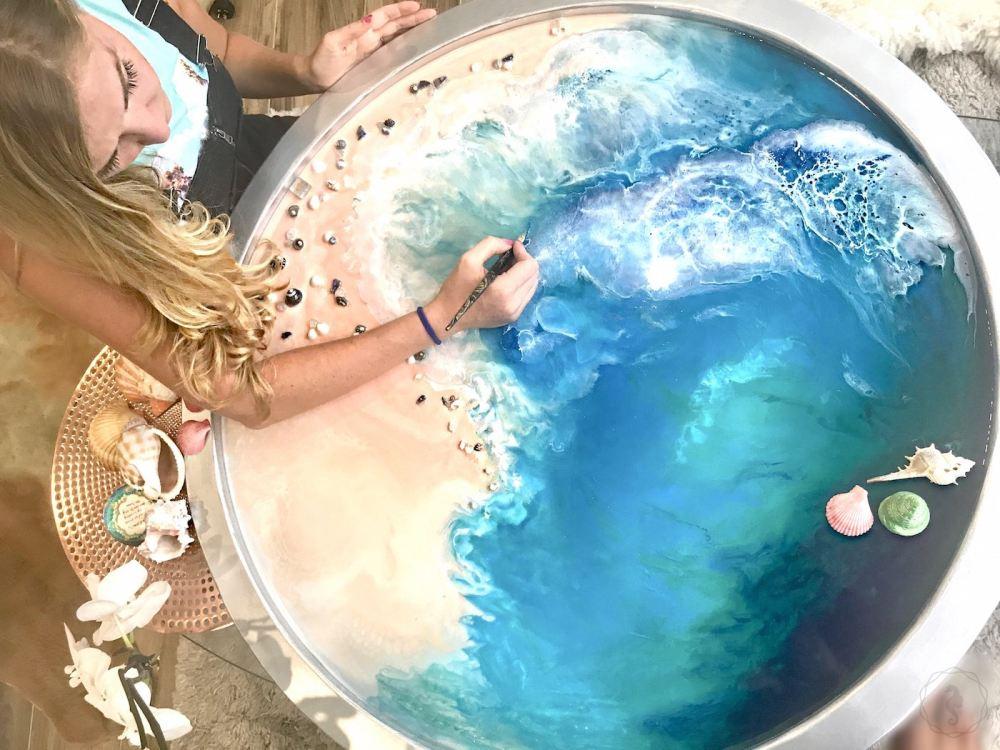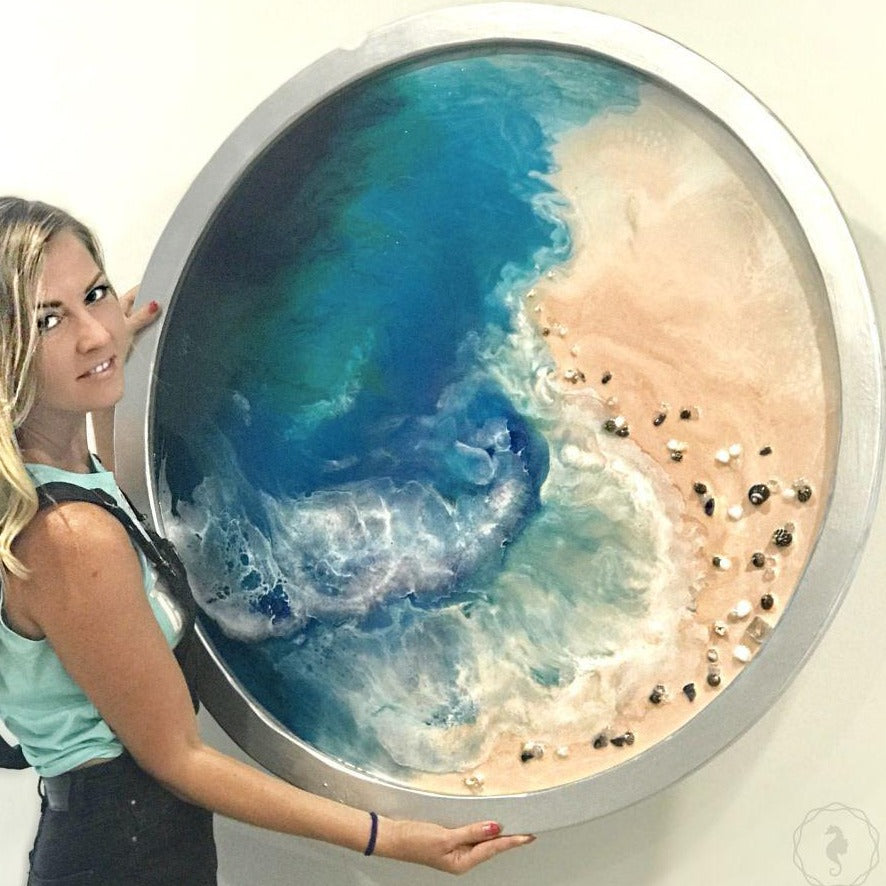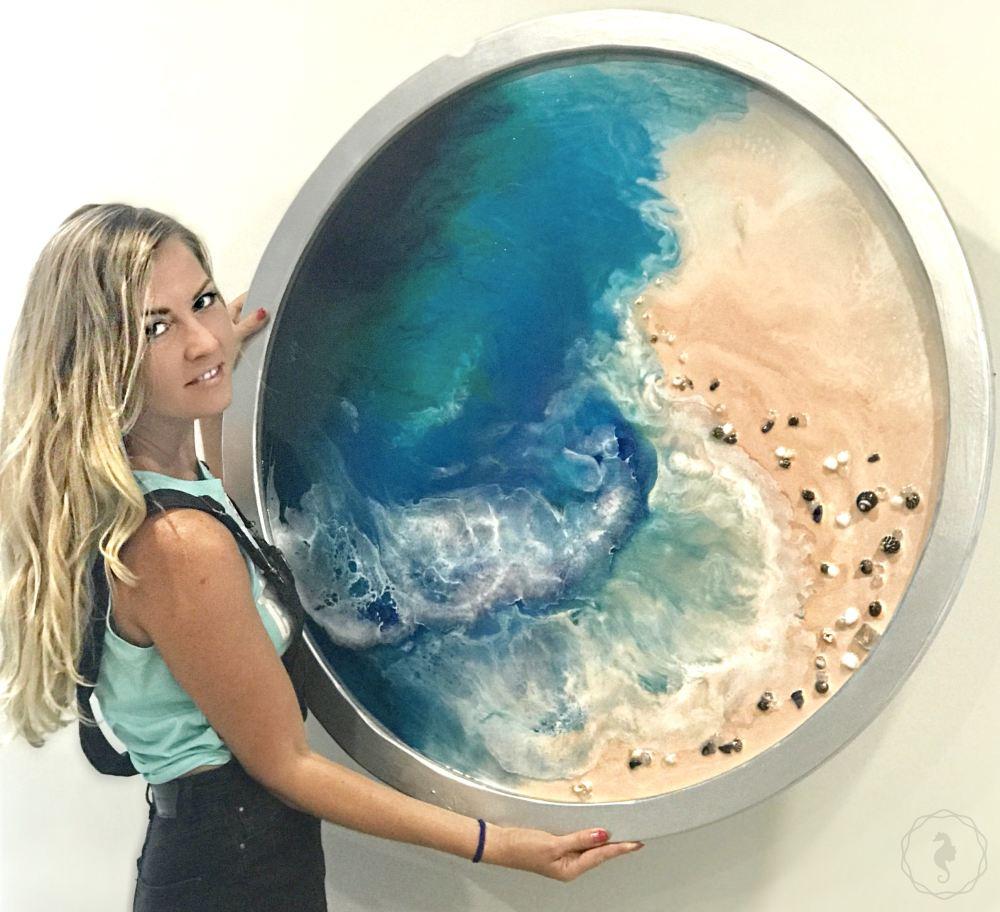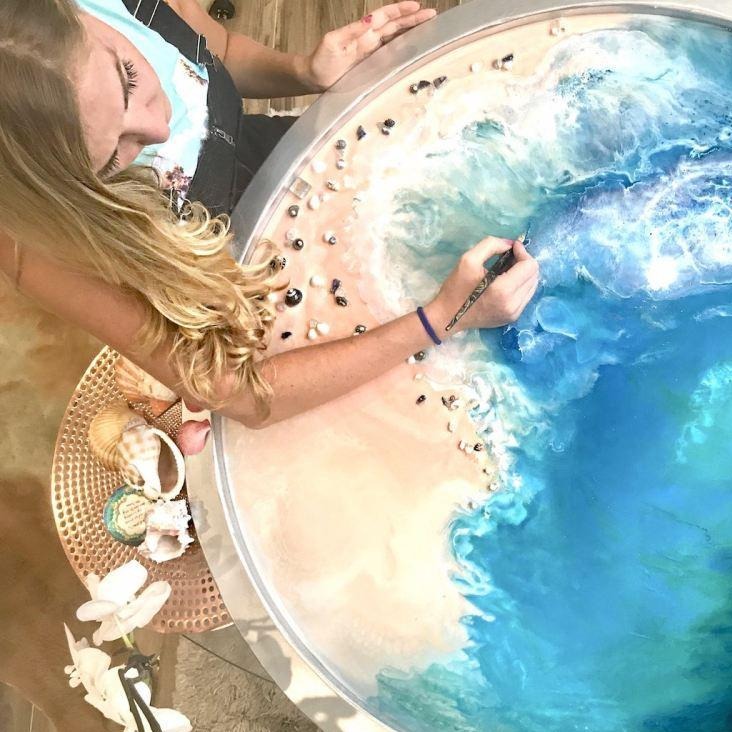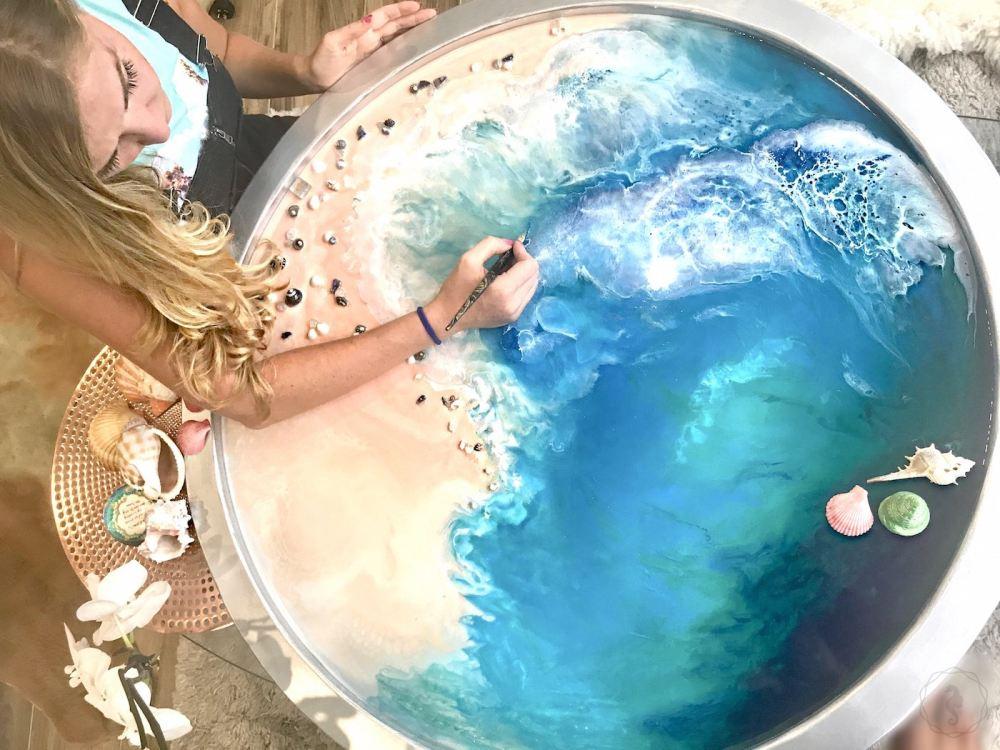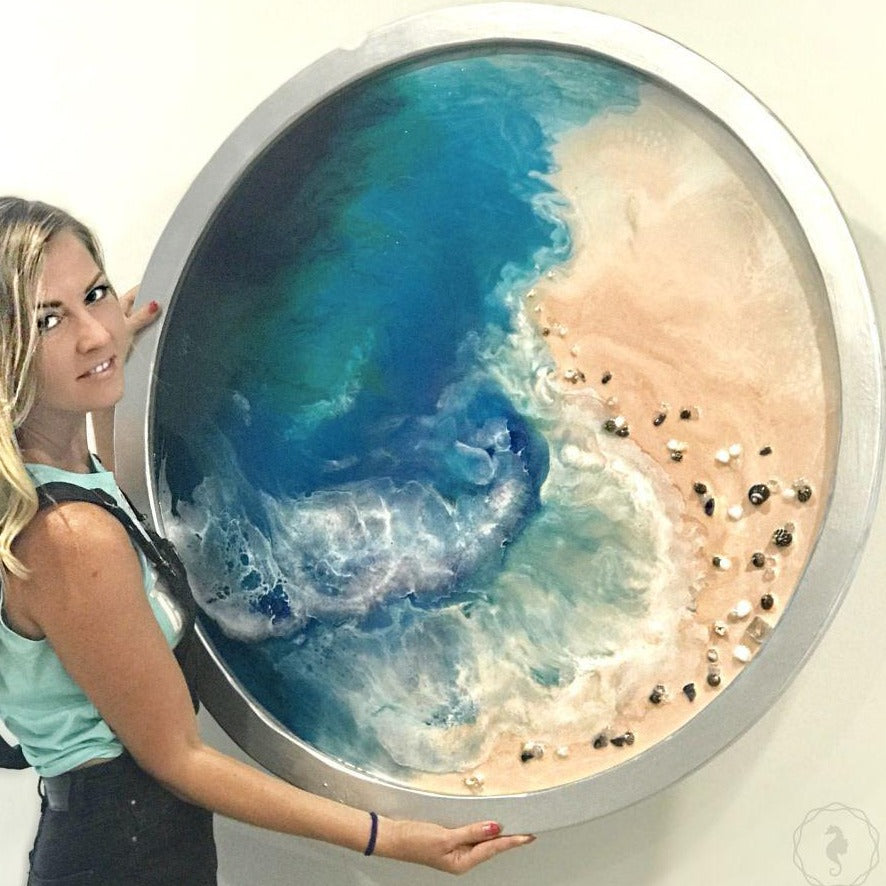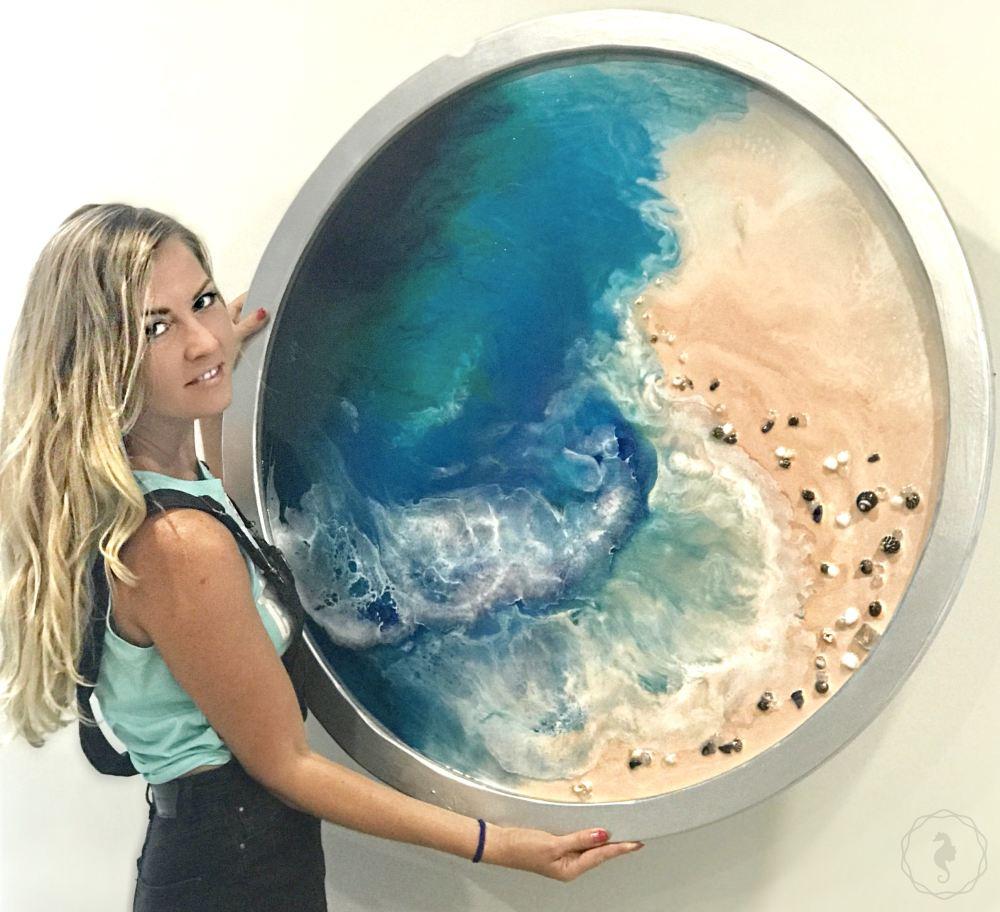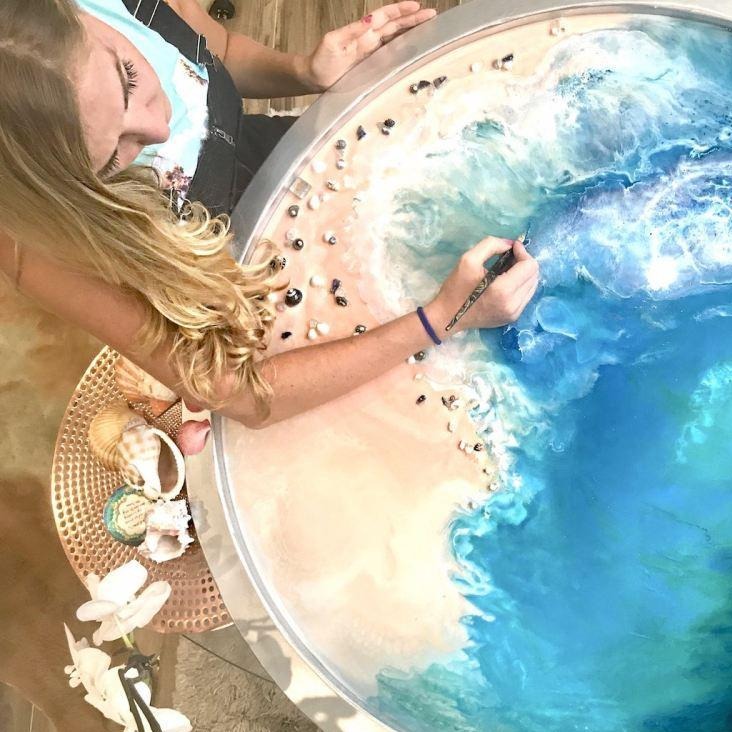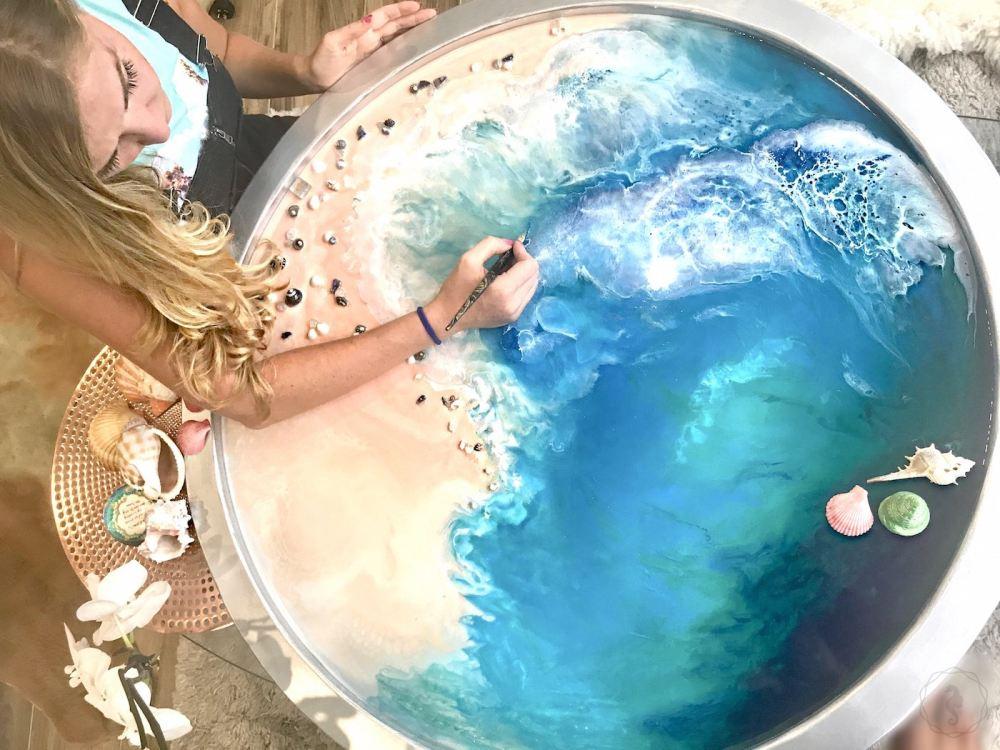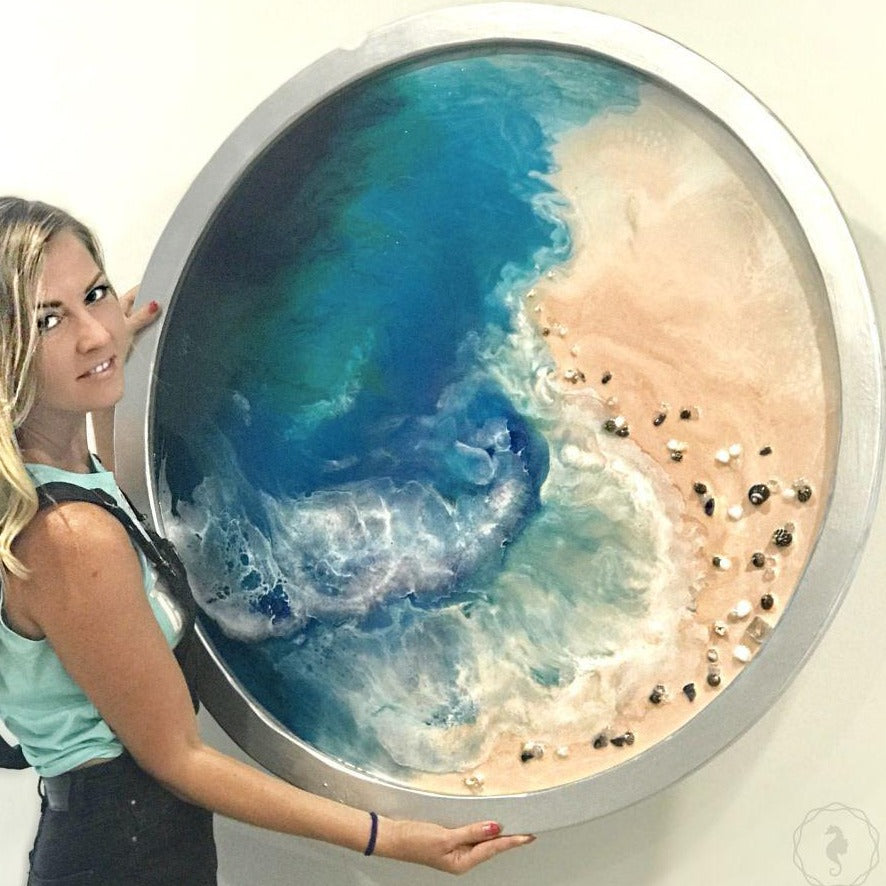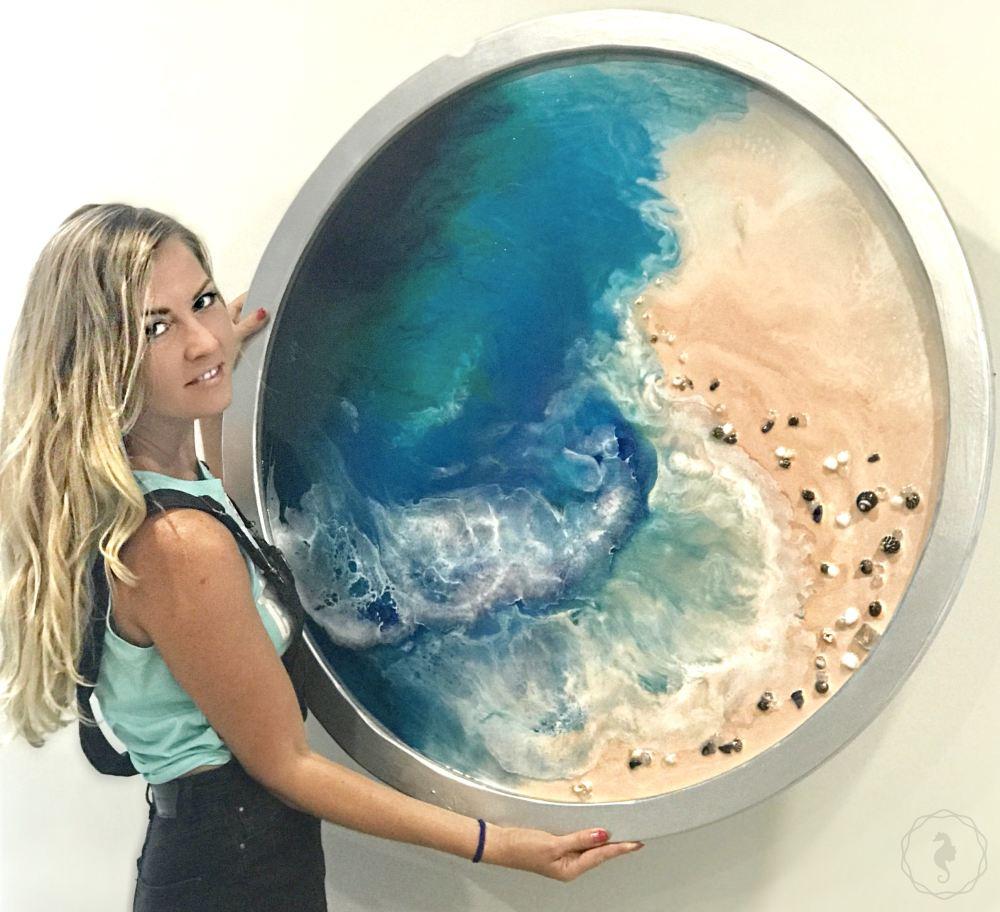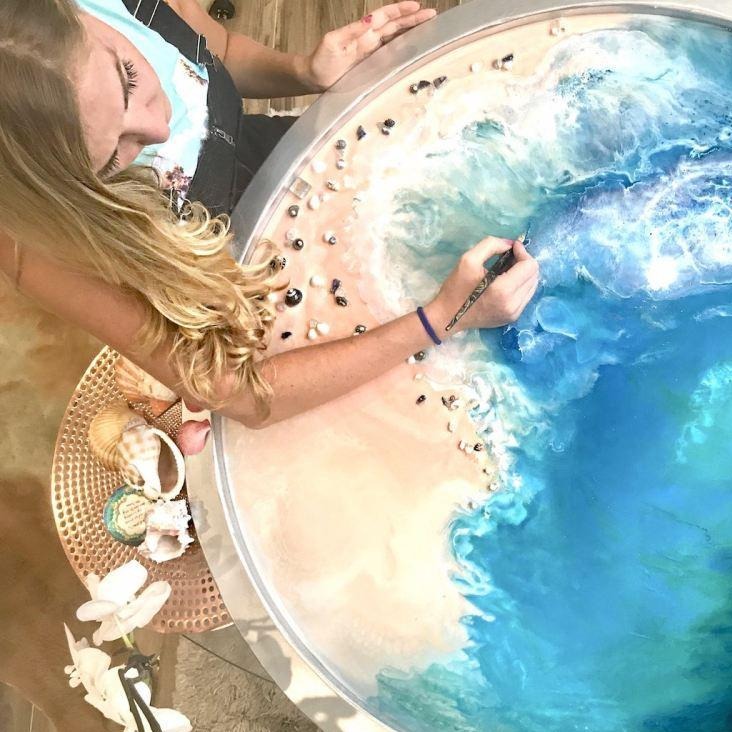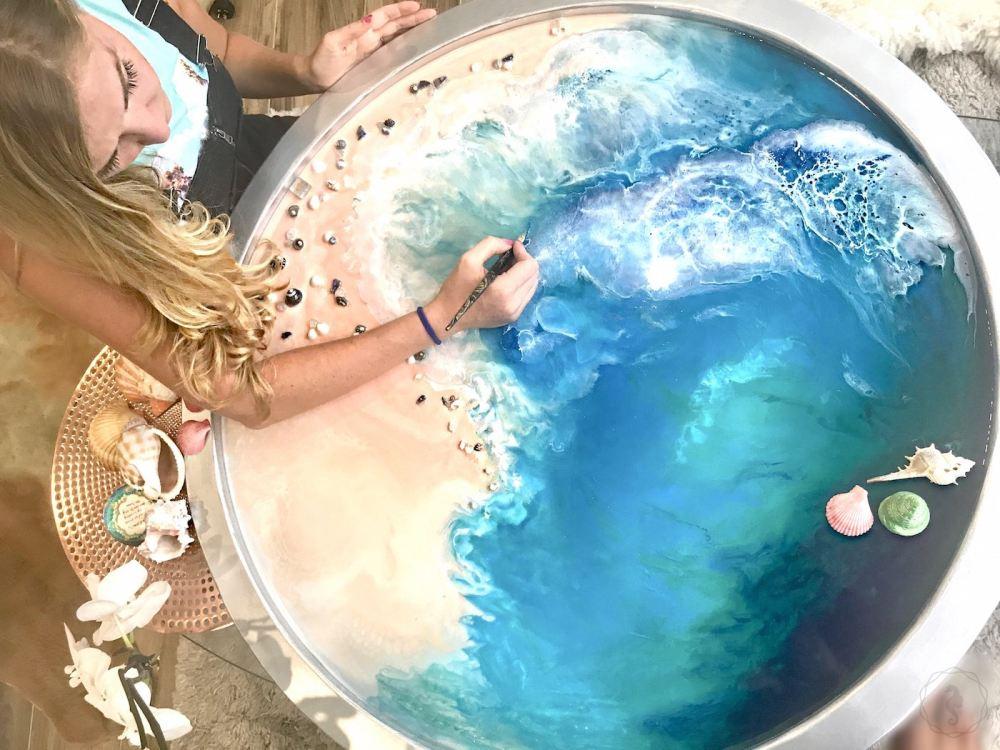 Laguna wave. Abstract Coastline Round Resin Artwork. Original Artwork.
Slip beneath the vibrant waves with this tropical instalment in the "Azure Portals" series. This abstract ocean Artwork uses lush teals, deep navy blues, cold aqua, crisp white, and warm pink to transport you to a different, untouched world. Inspired by Mermaid Beach on the Gold Coast, this oceanscape is sealed with epoxy resin to preserve and highlight its vibrant beauty. The earthy pebbles, seashells, and gemstones impart the natural majesty of the shoreline.
Features:
Multi-colored hymn to coastal beauty
Rare and valuable

 

gemstone

 

and

 

seashells

 

accents
Epoxy resin coating for preservation
Fully customisable painting - 
shape/size/color/gemstones/seashells

. If you like something but want it in different colors or size - Commission is for you.


 Commission may have similar colors/gemstones/seashells/composition however due to liquid medium - the shapes and lines will always be different and unique. To order similar looking custom artwork proceed with the order here or via COMMISSION Page. 

 
Contact Me to get Free Mock up on Your wall
Chat Now - Send me a photo of Your wall and get Free Mock Up
Click "Chat" icon on right bottom corner of the page