15% OFF ALL Prints & Free Shipping. 50$ OFF Boho Neutral - Use Code [50$off]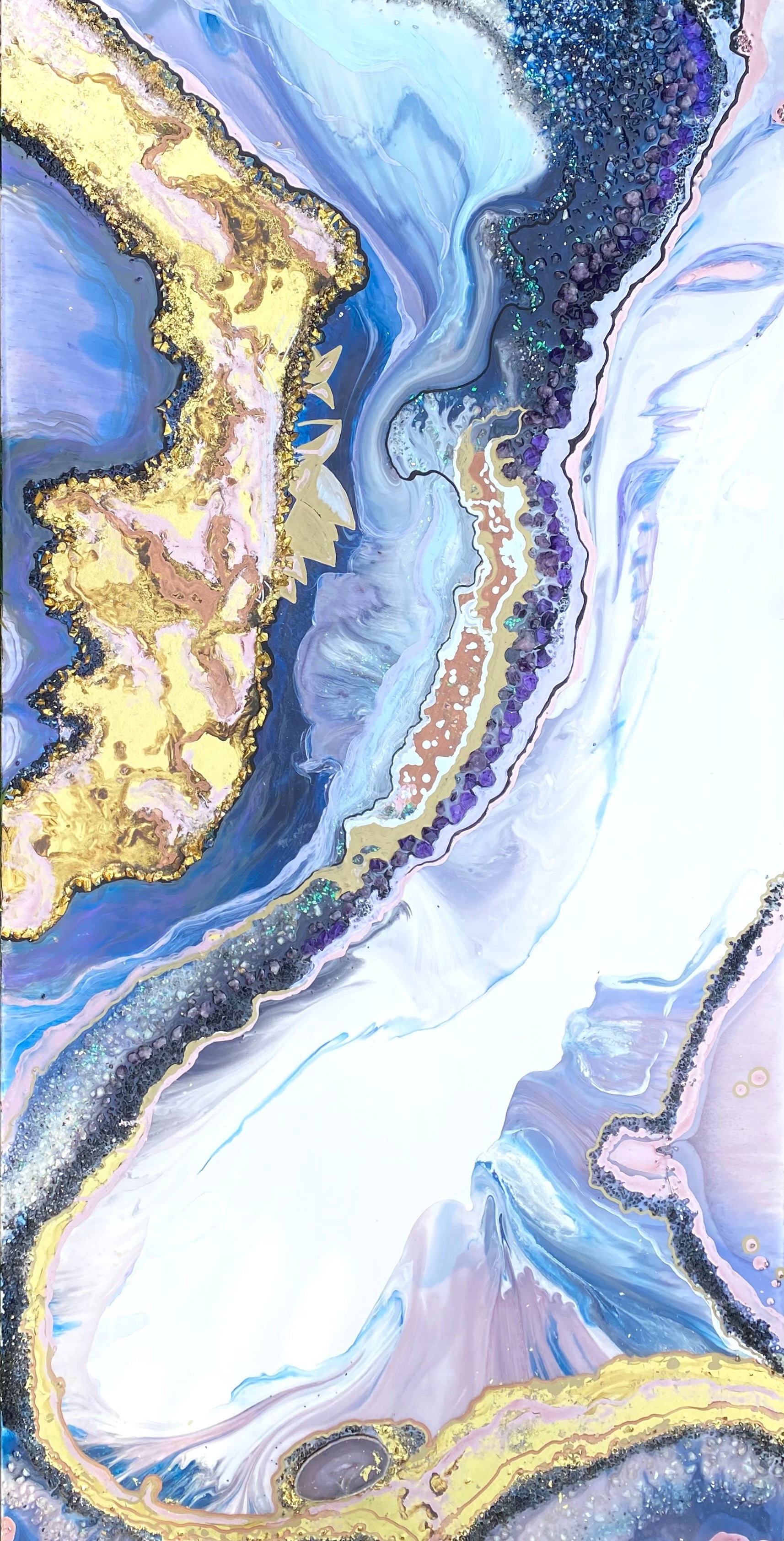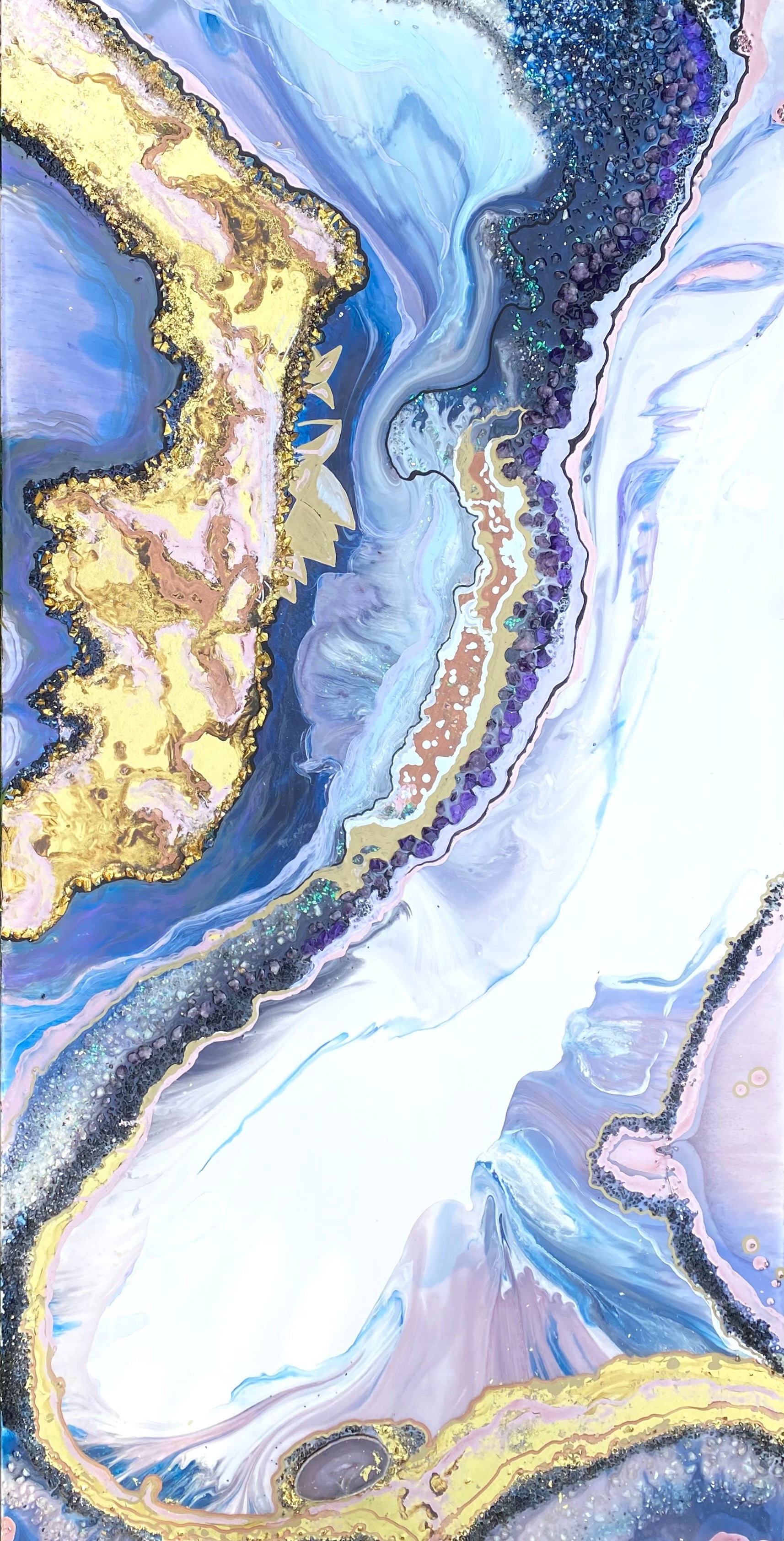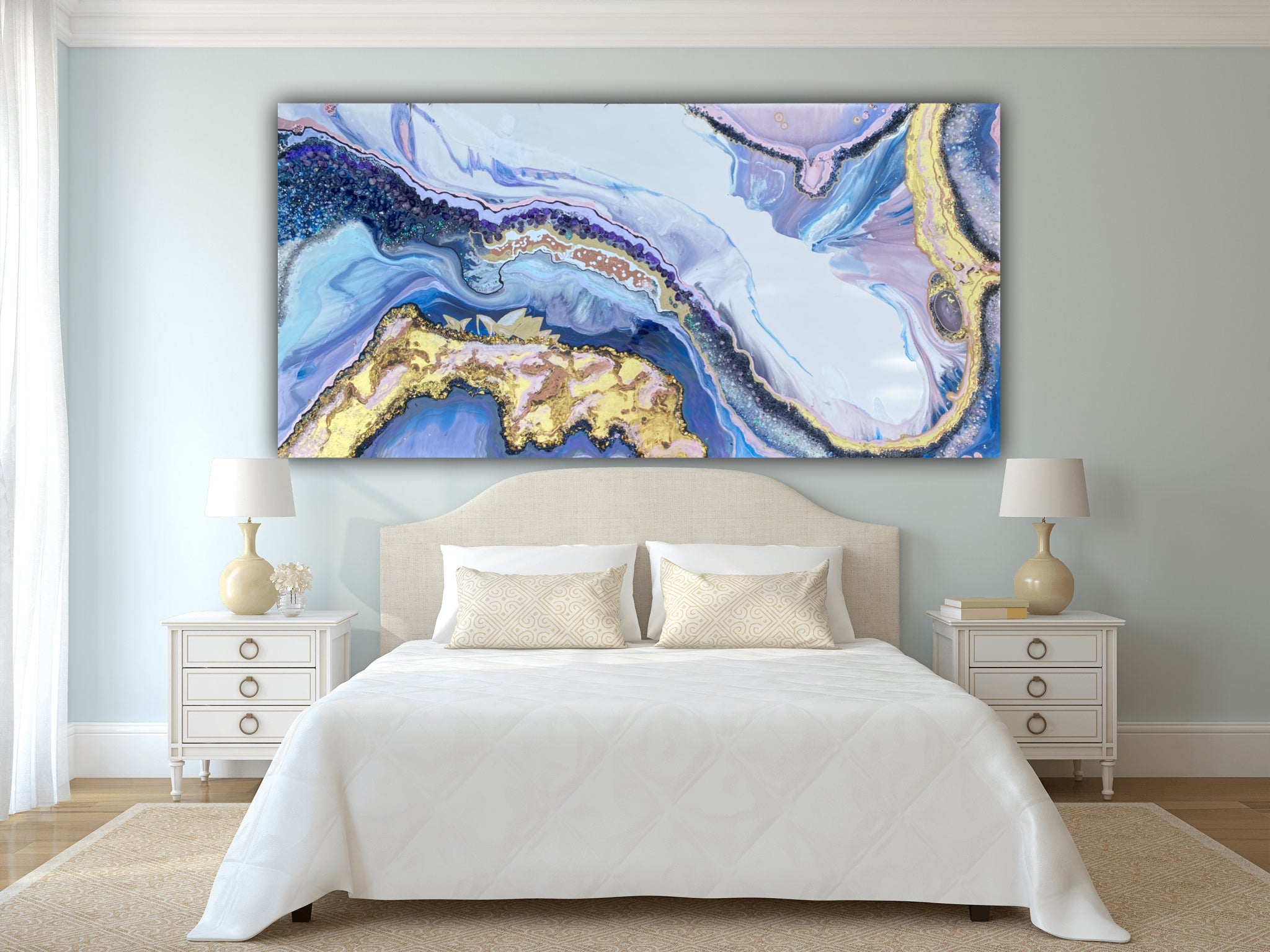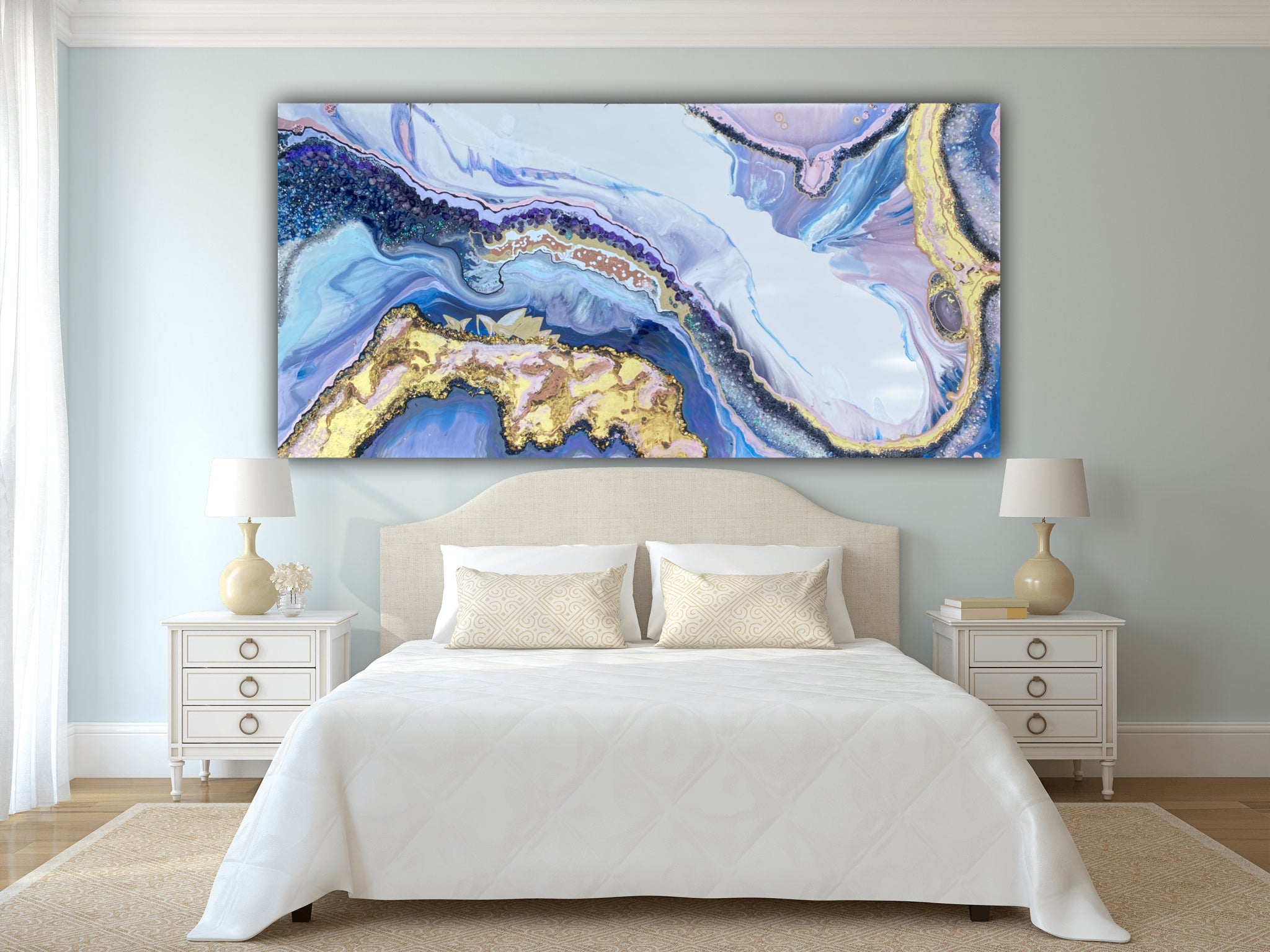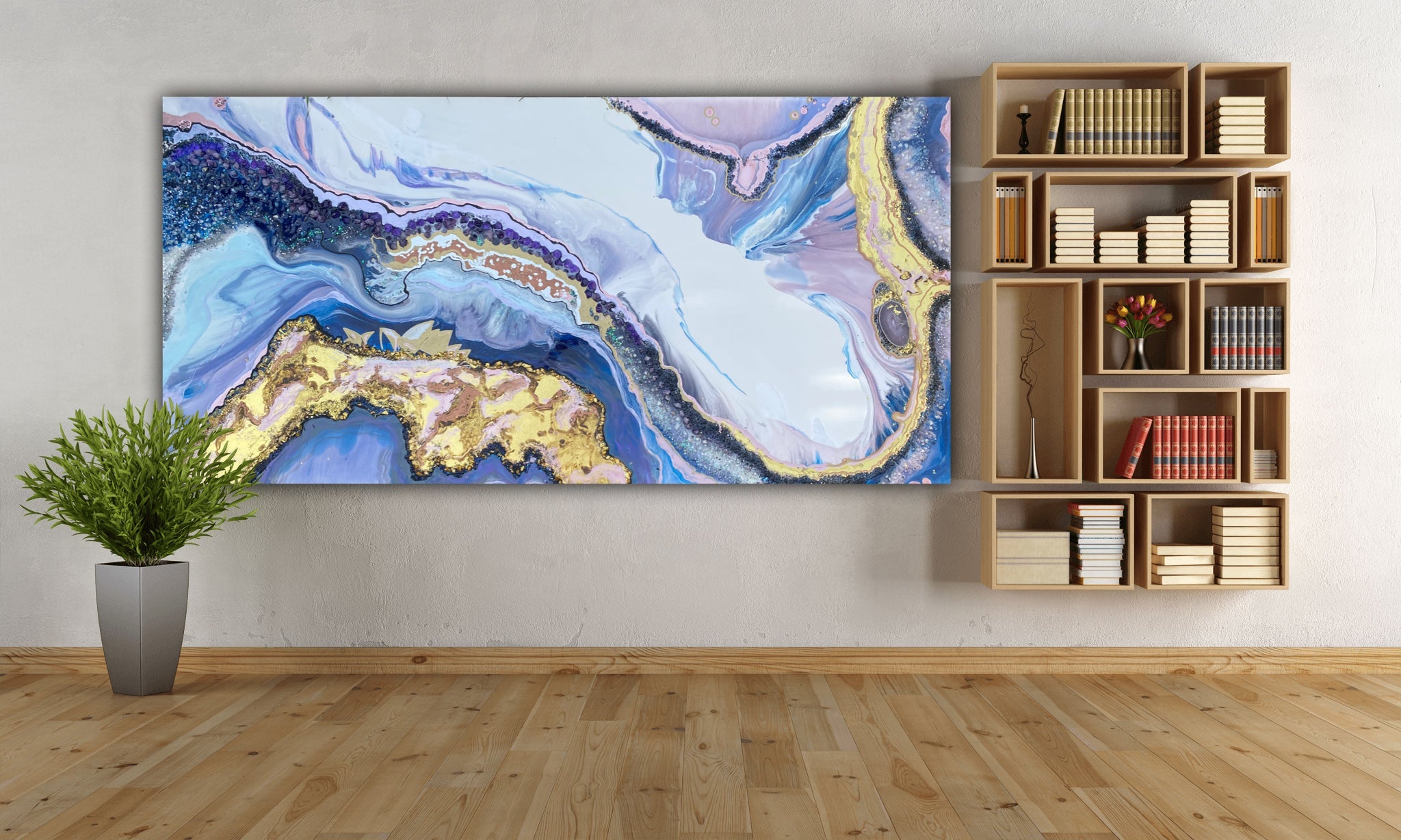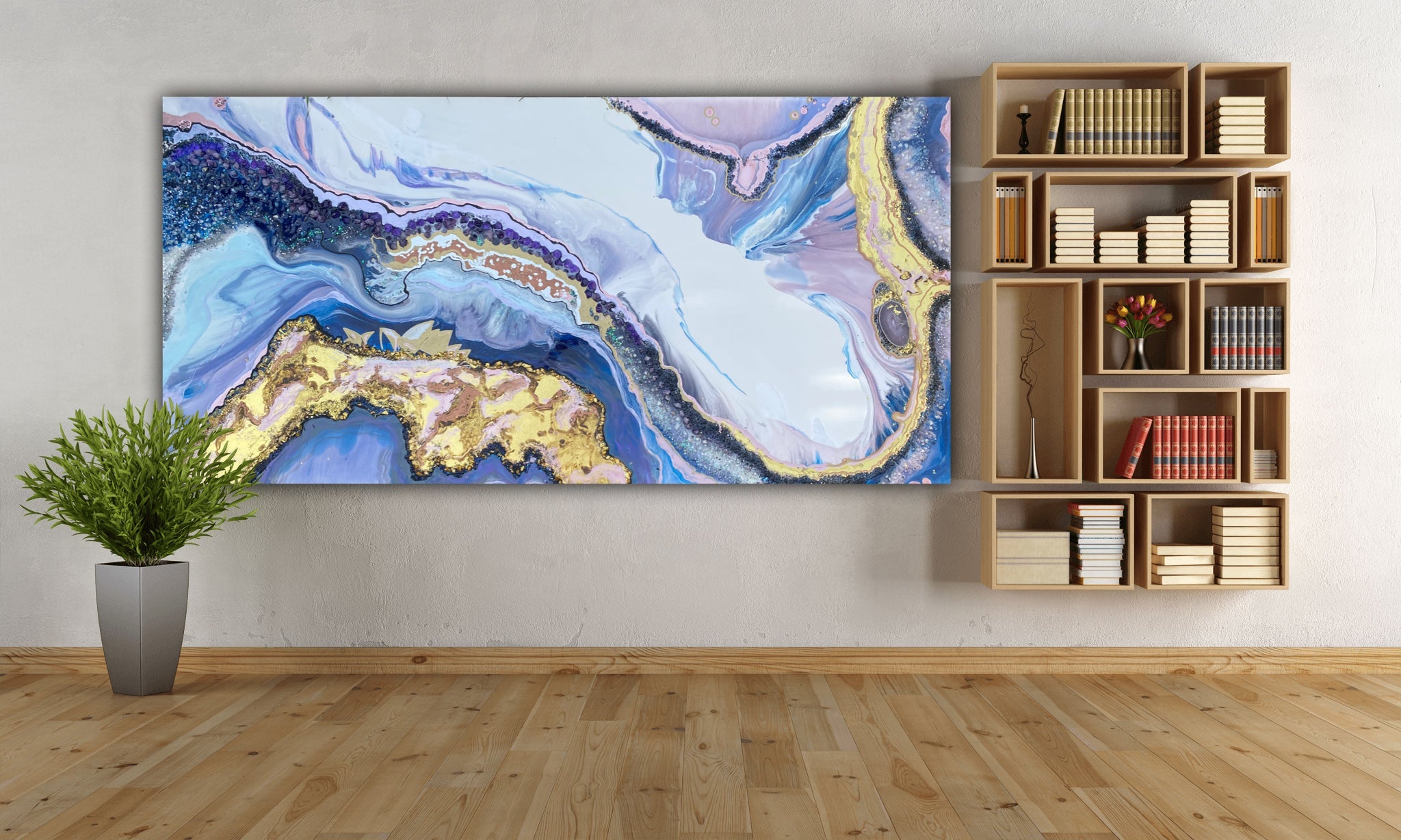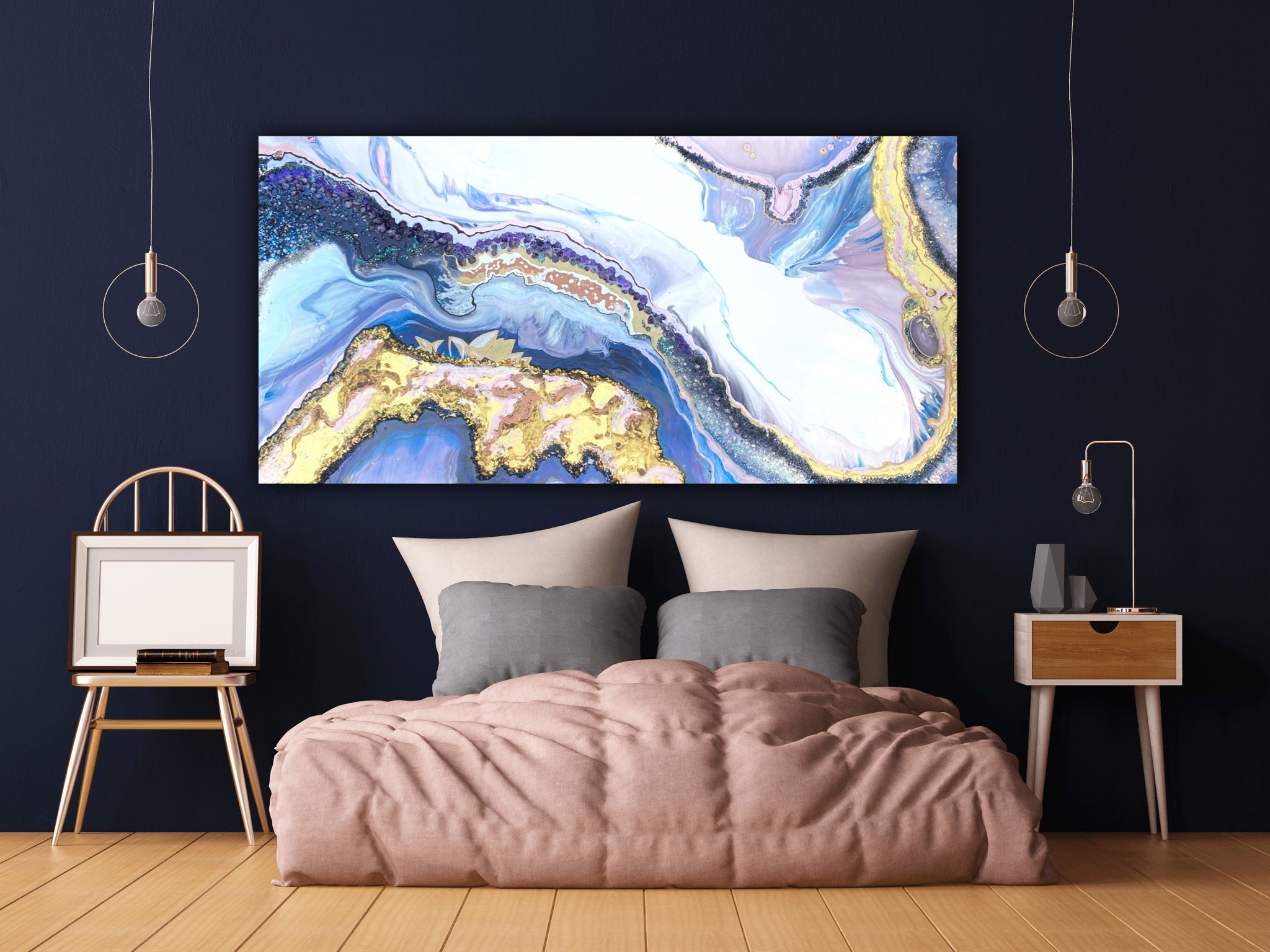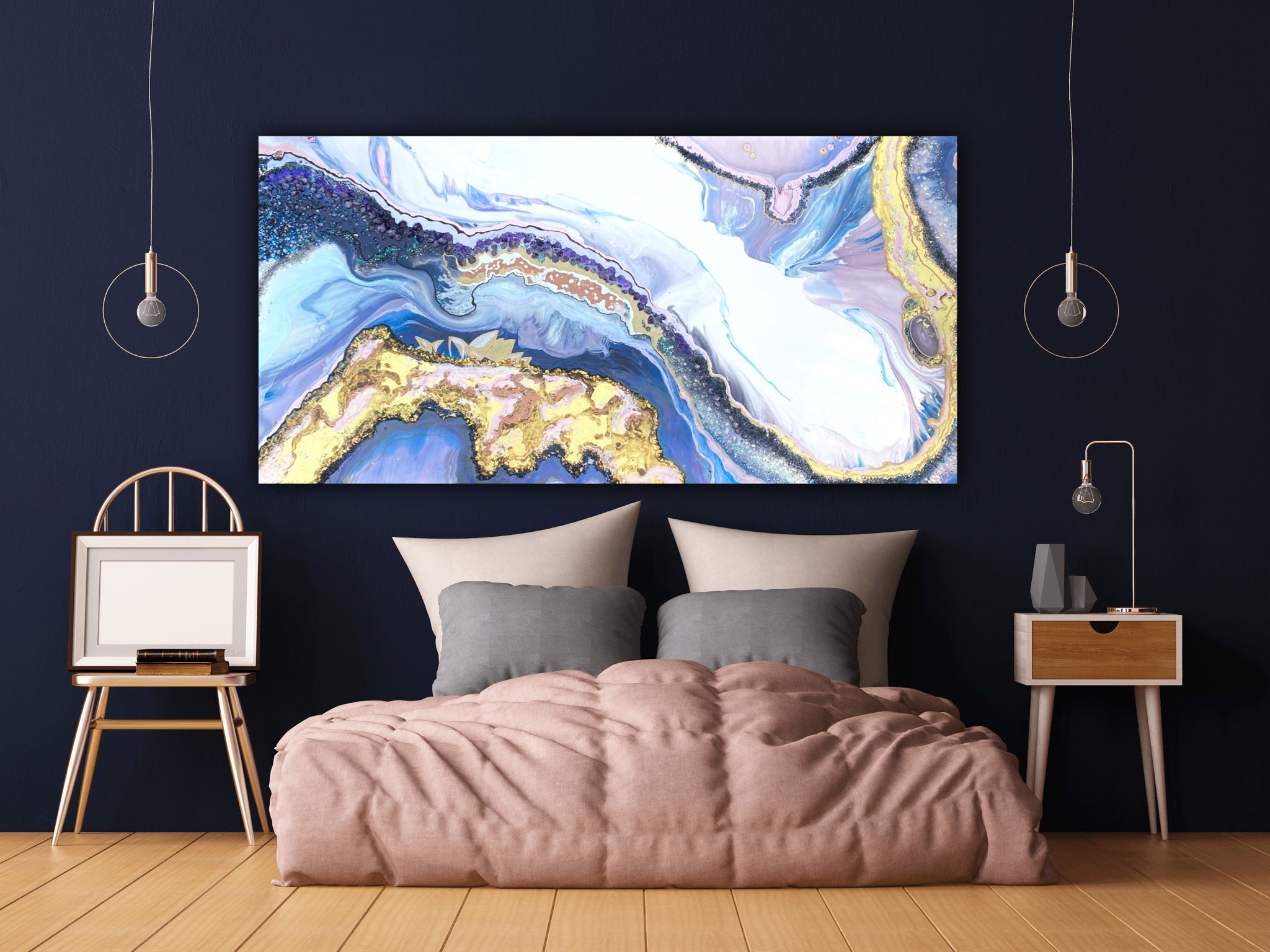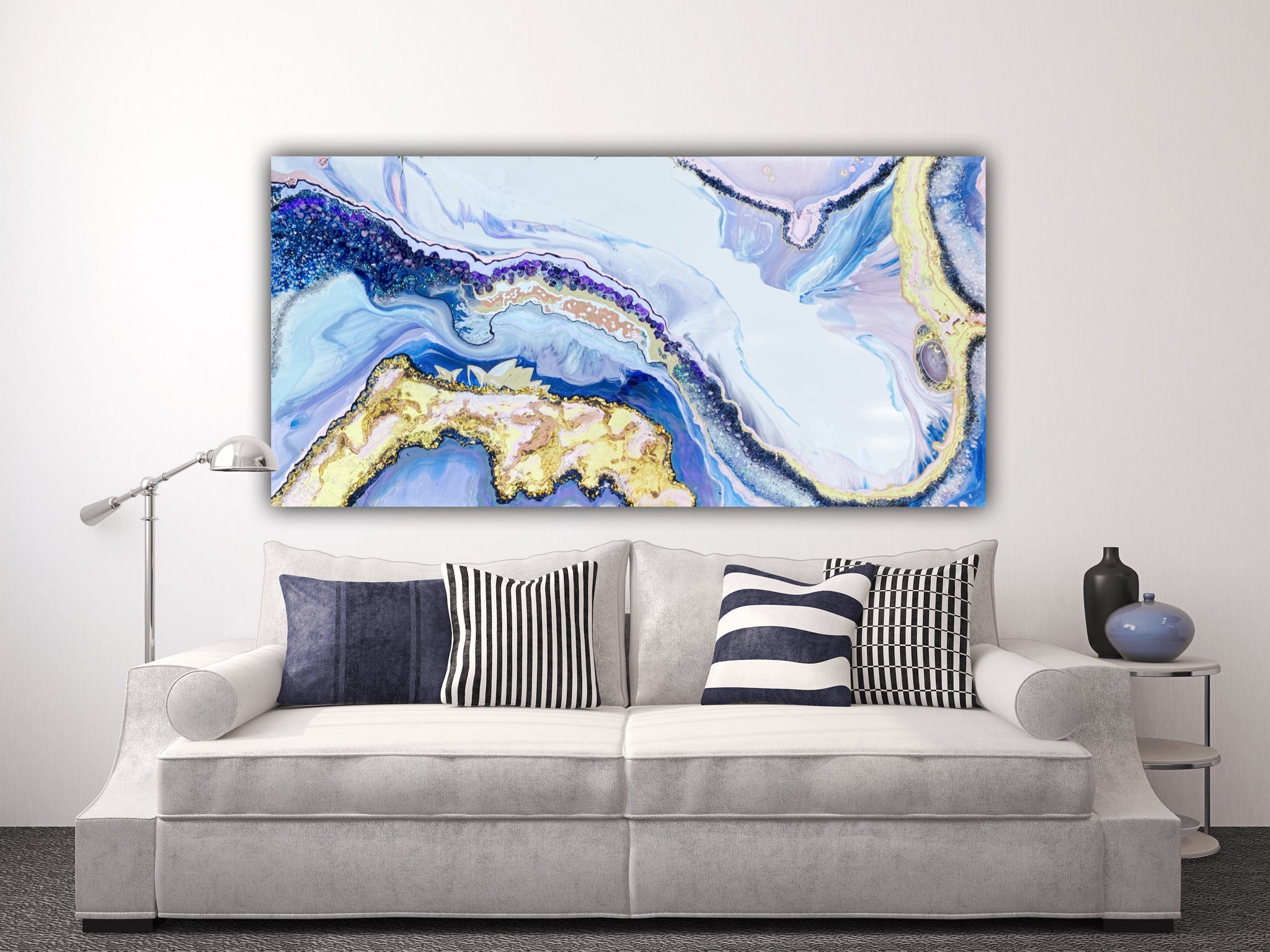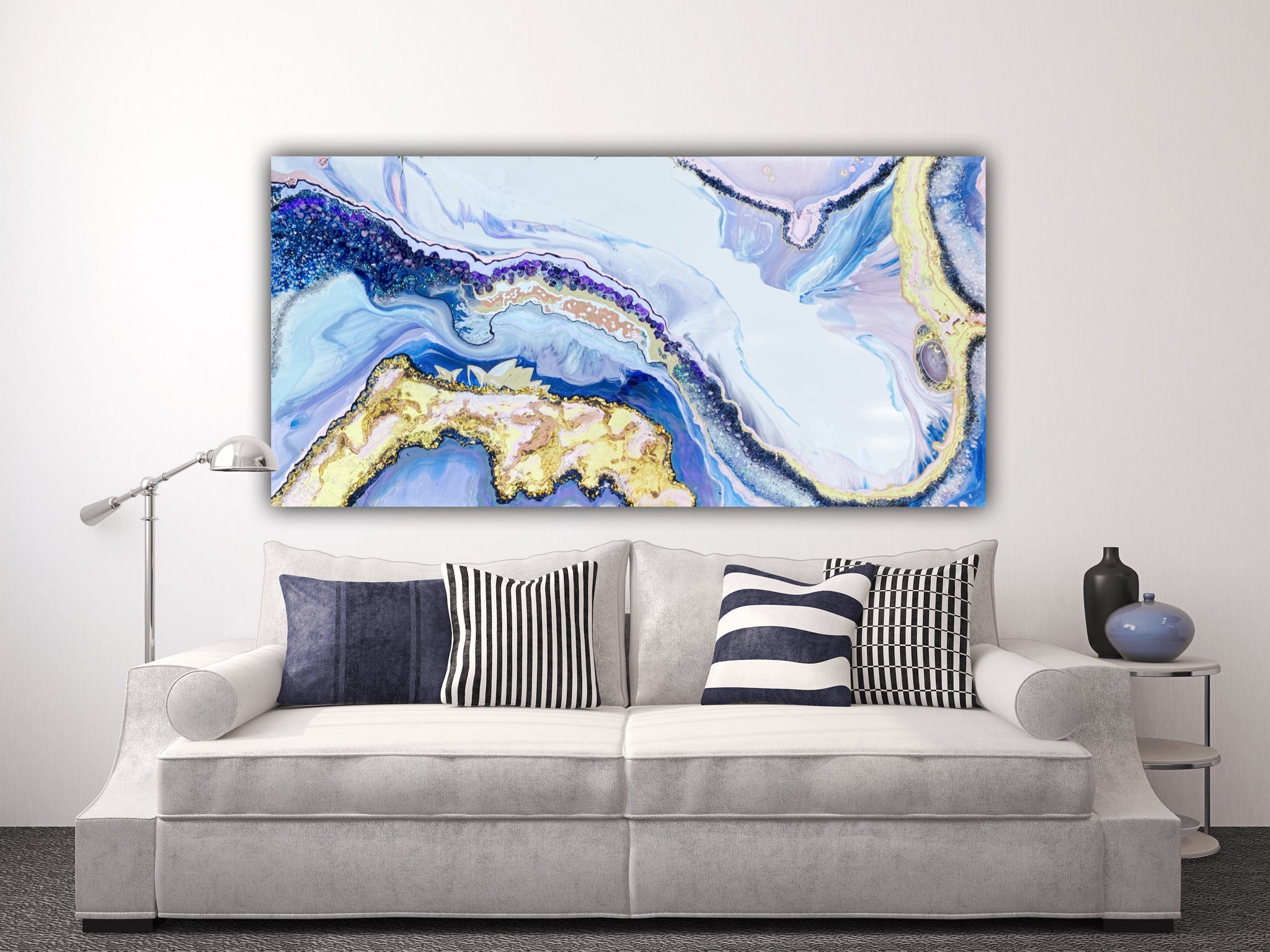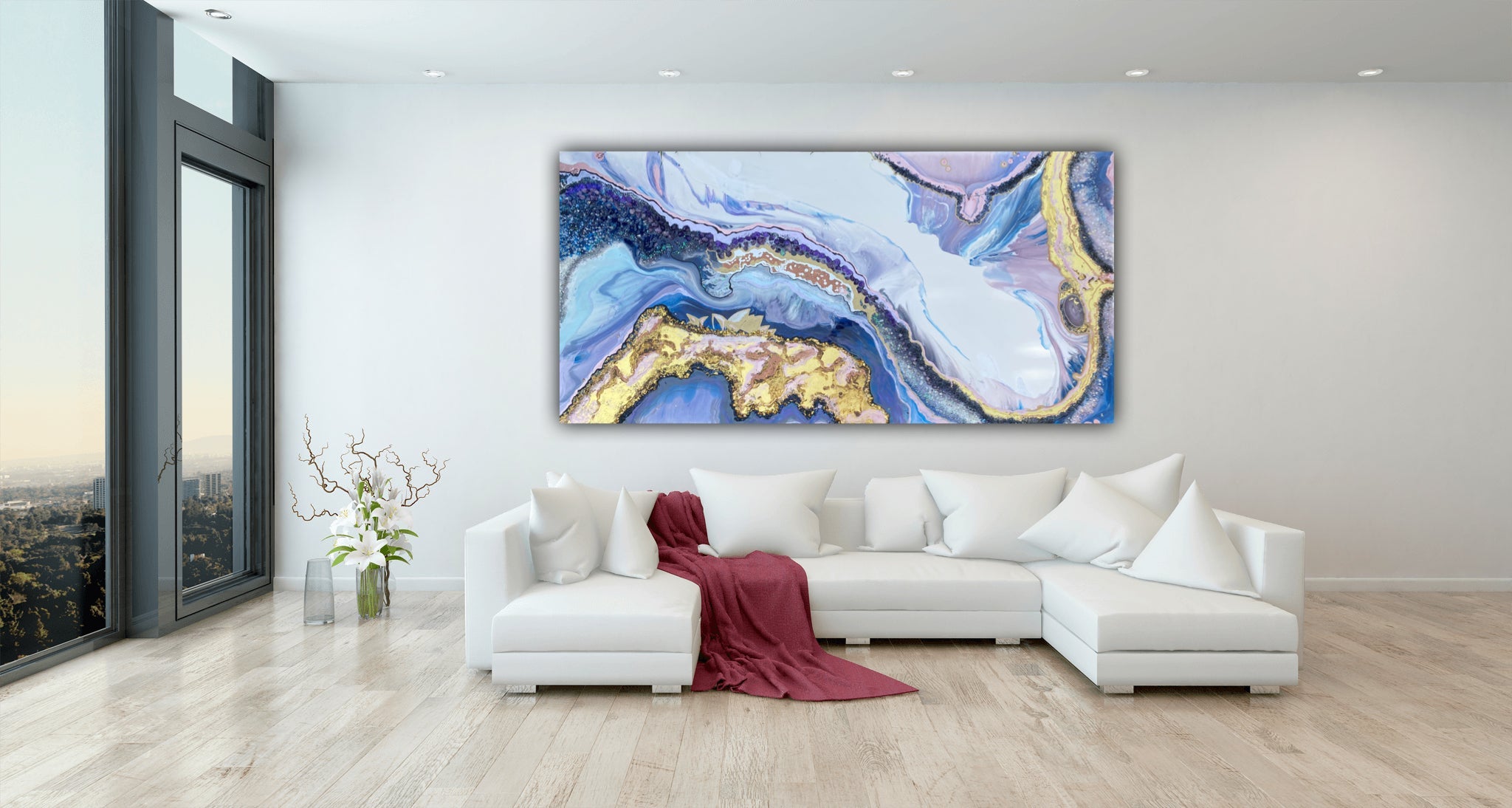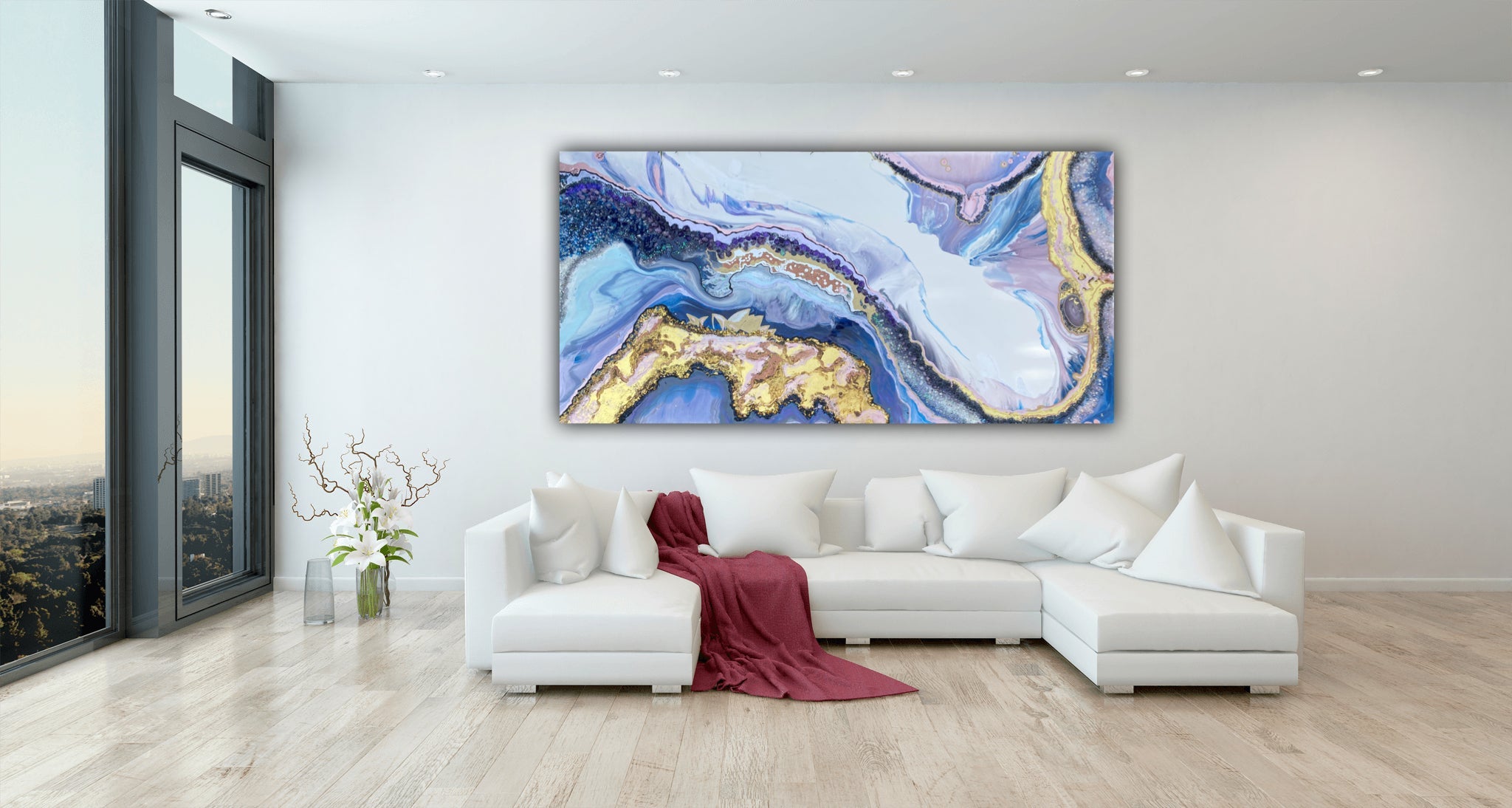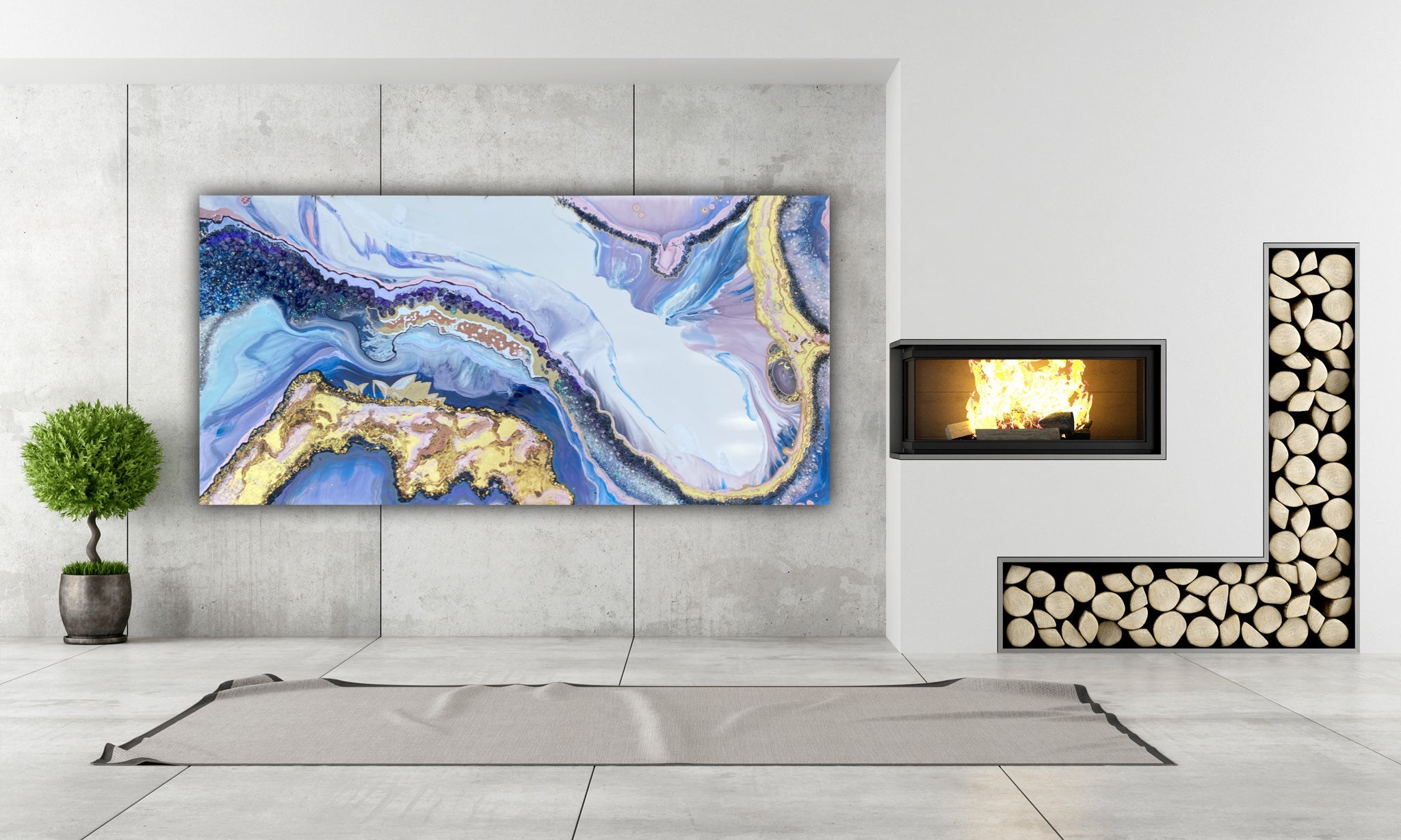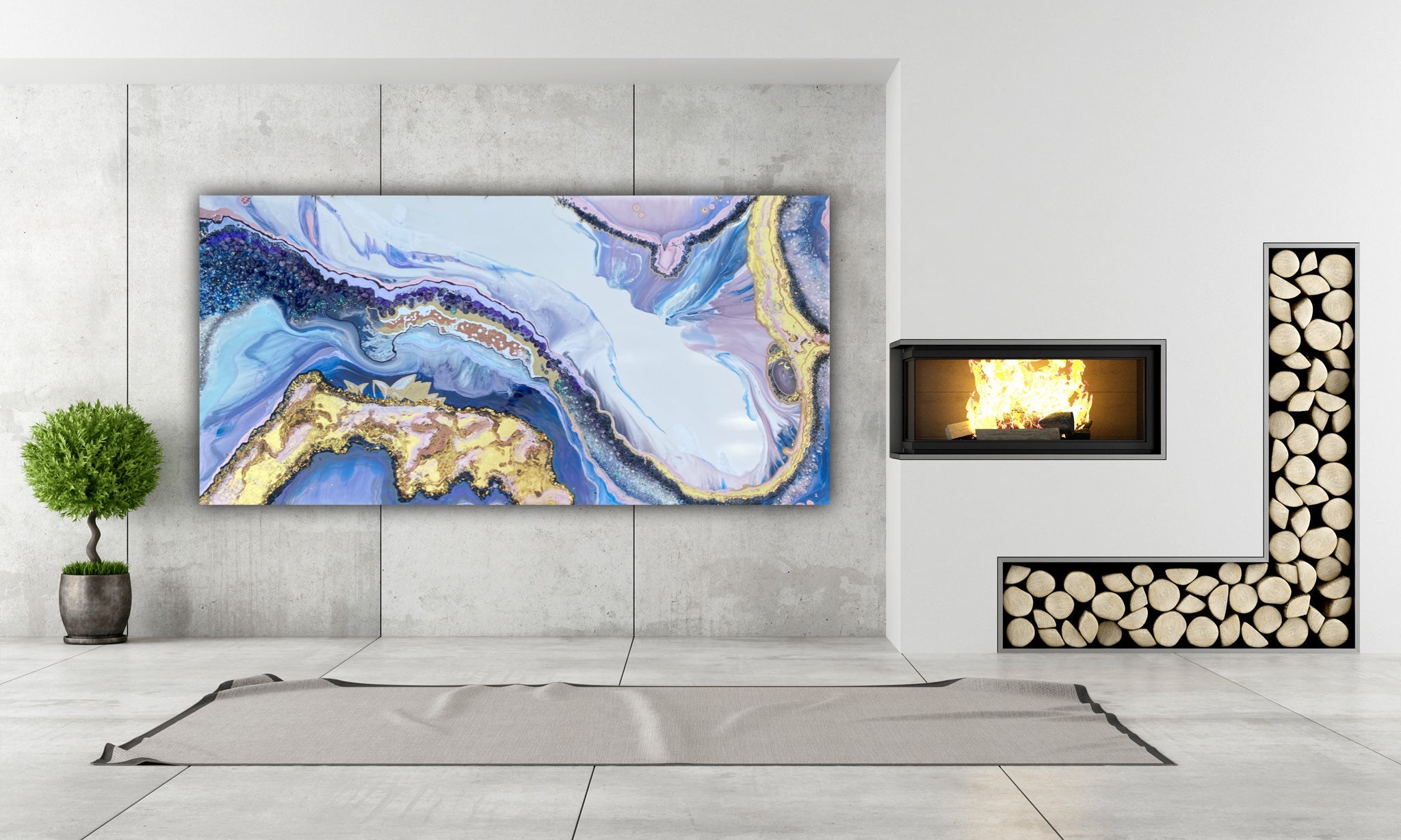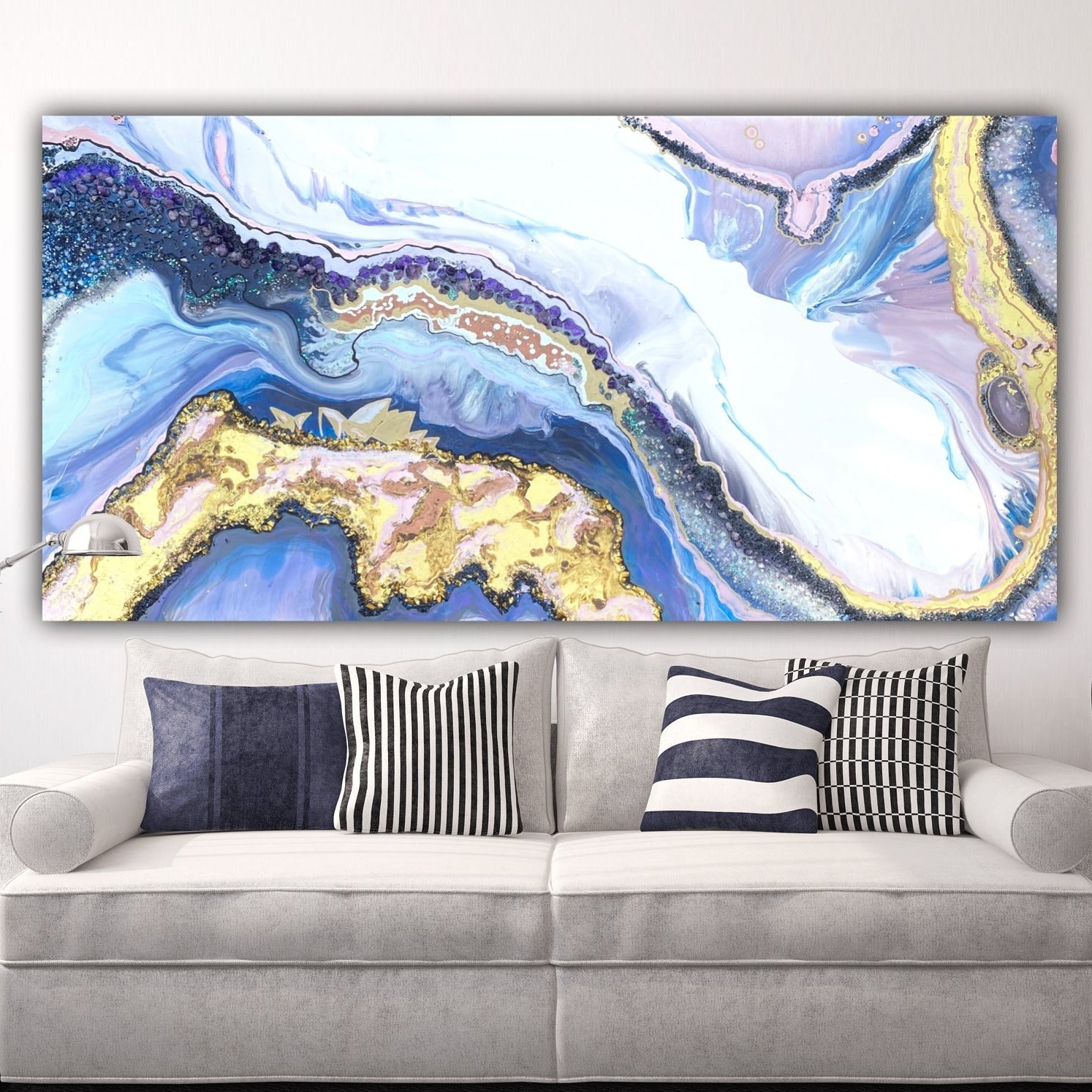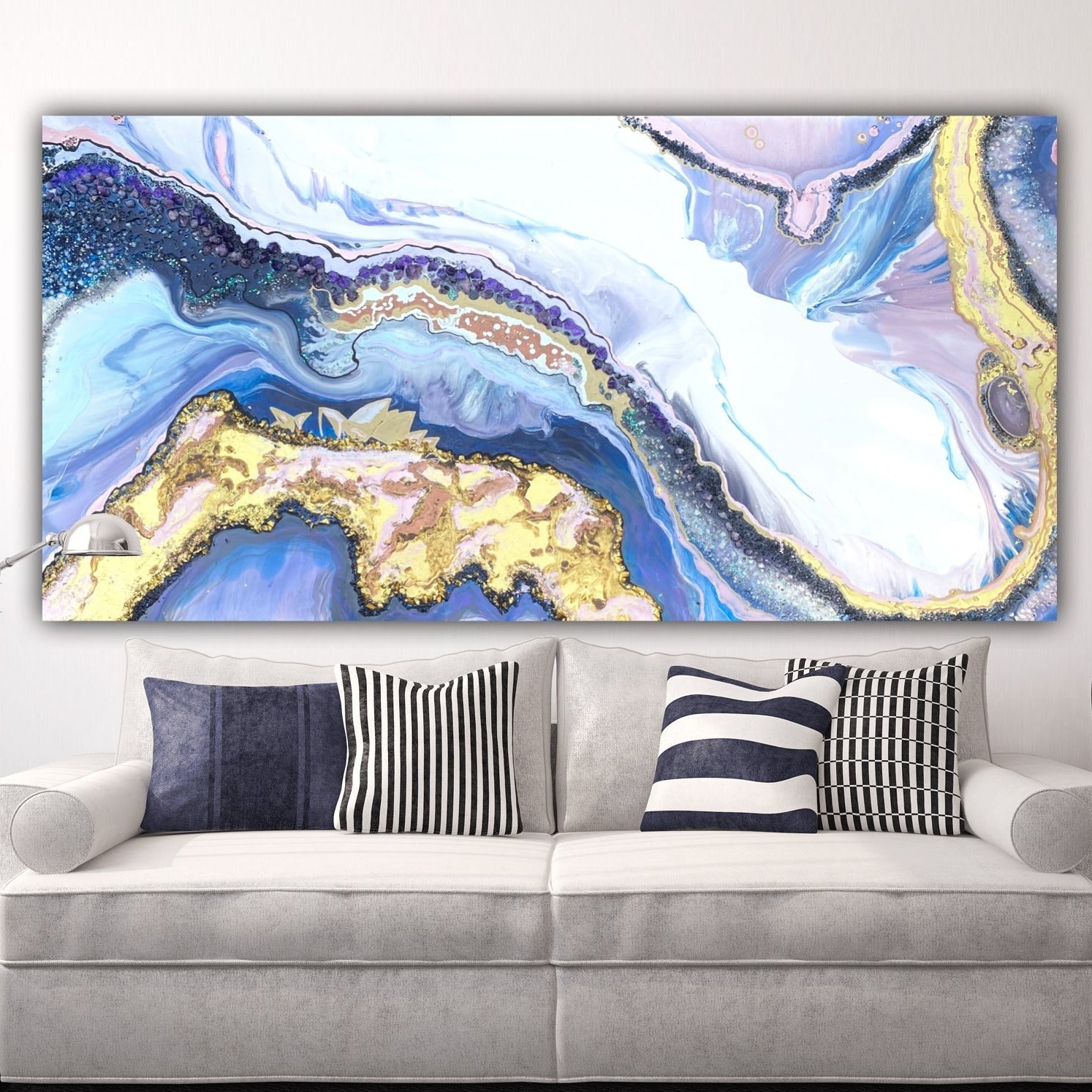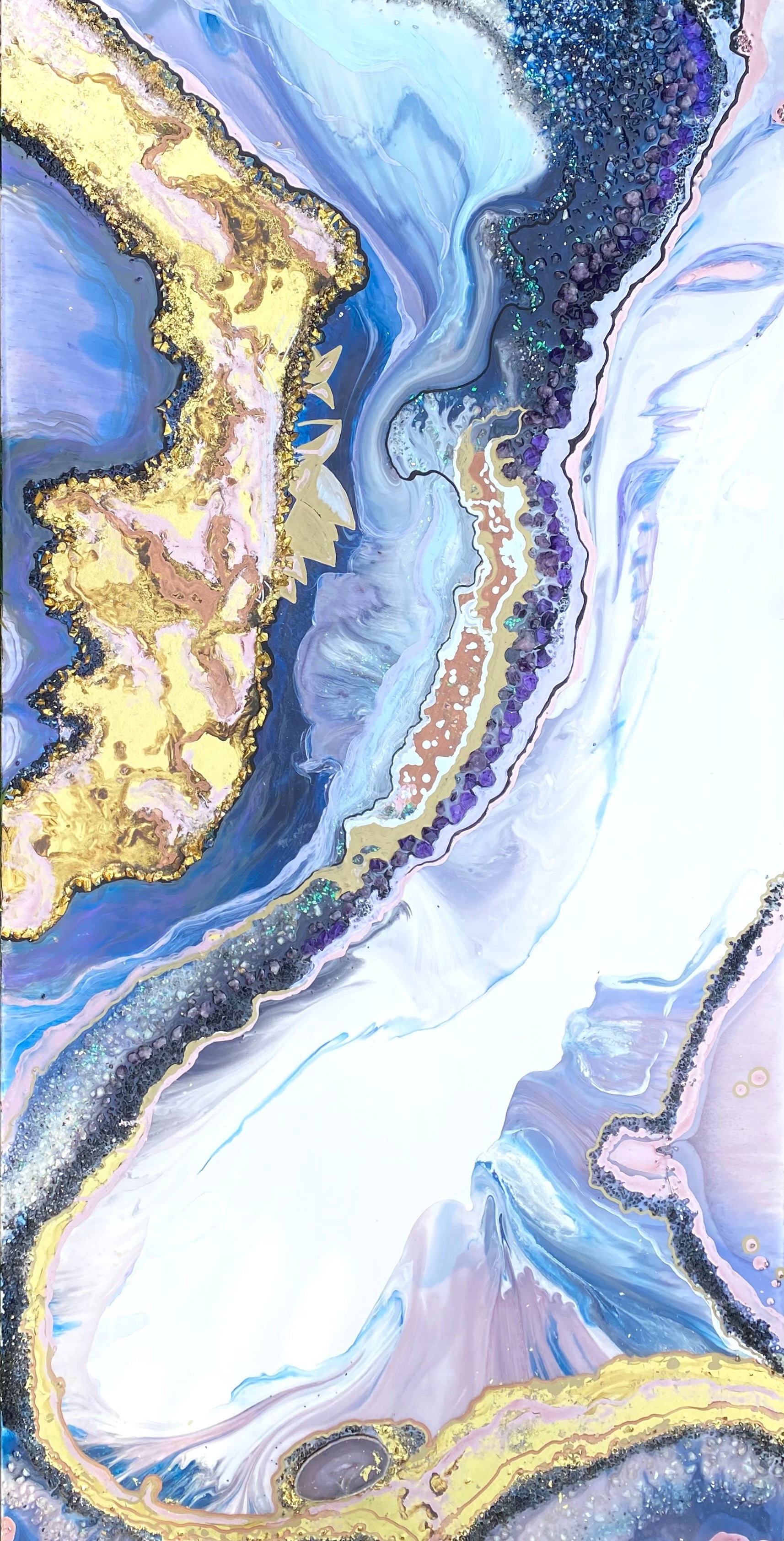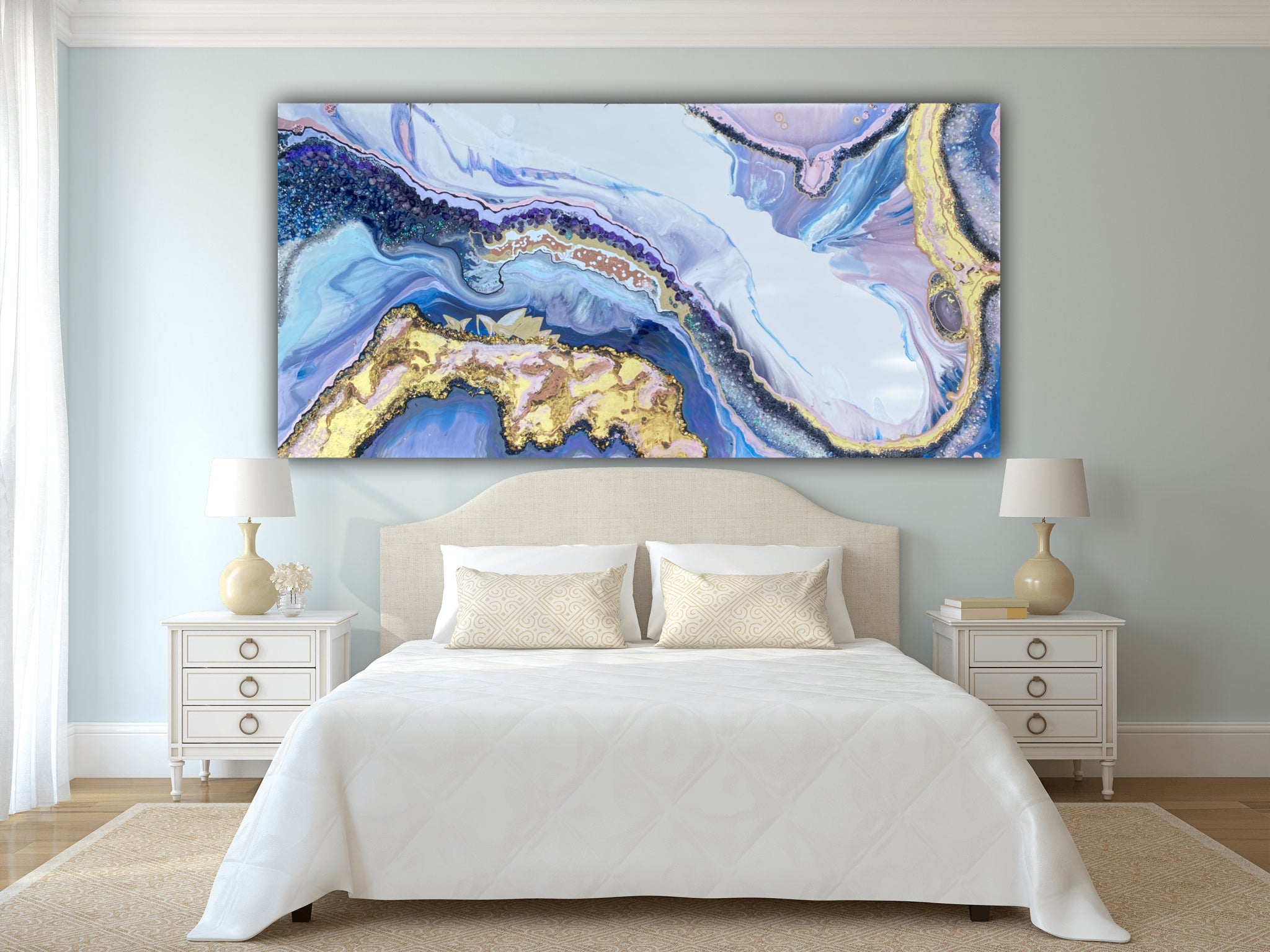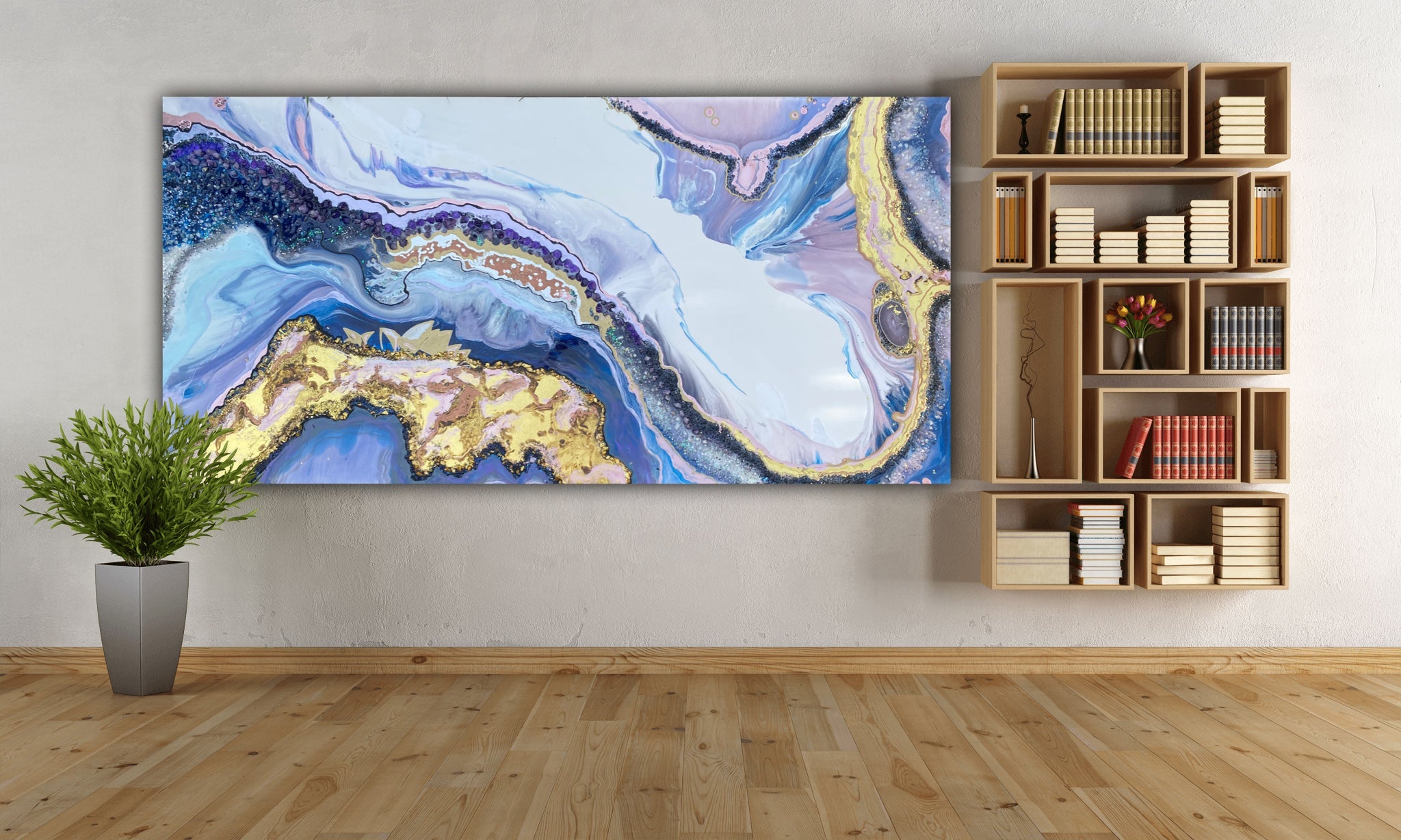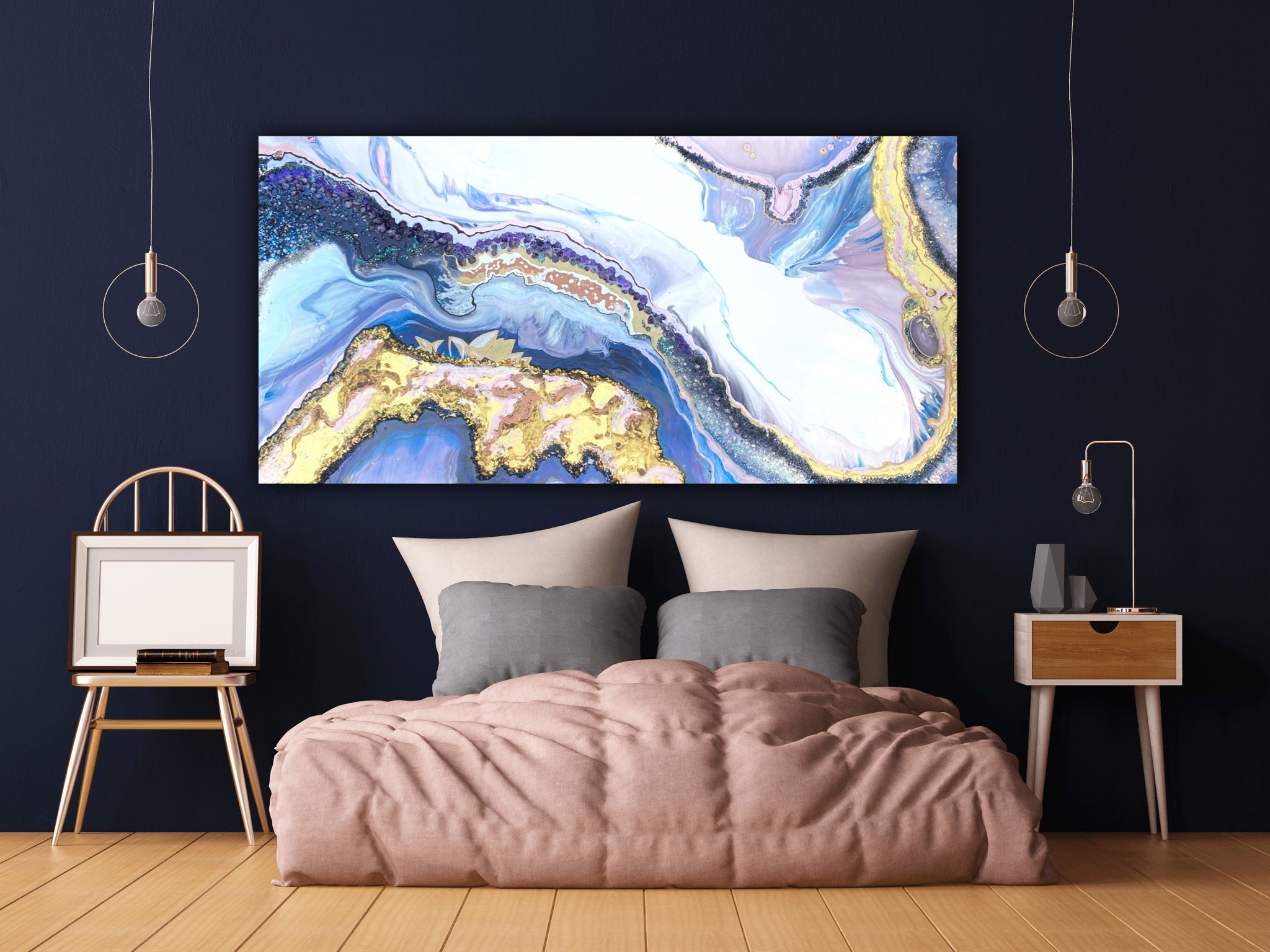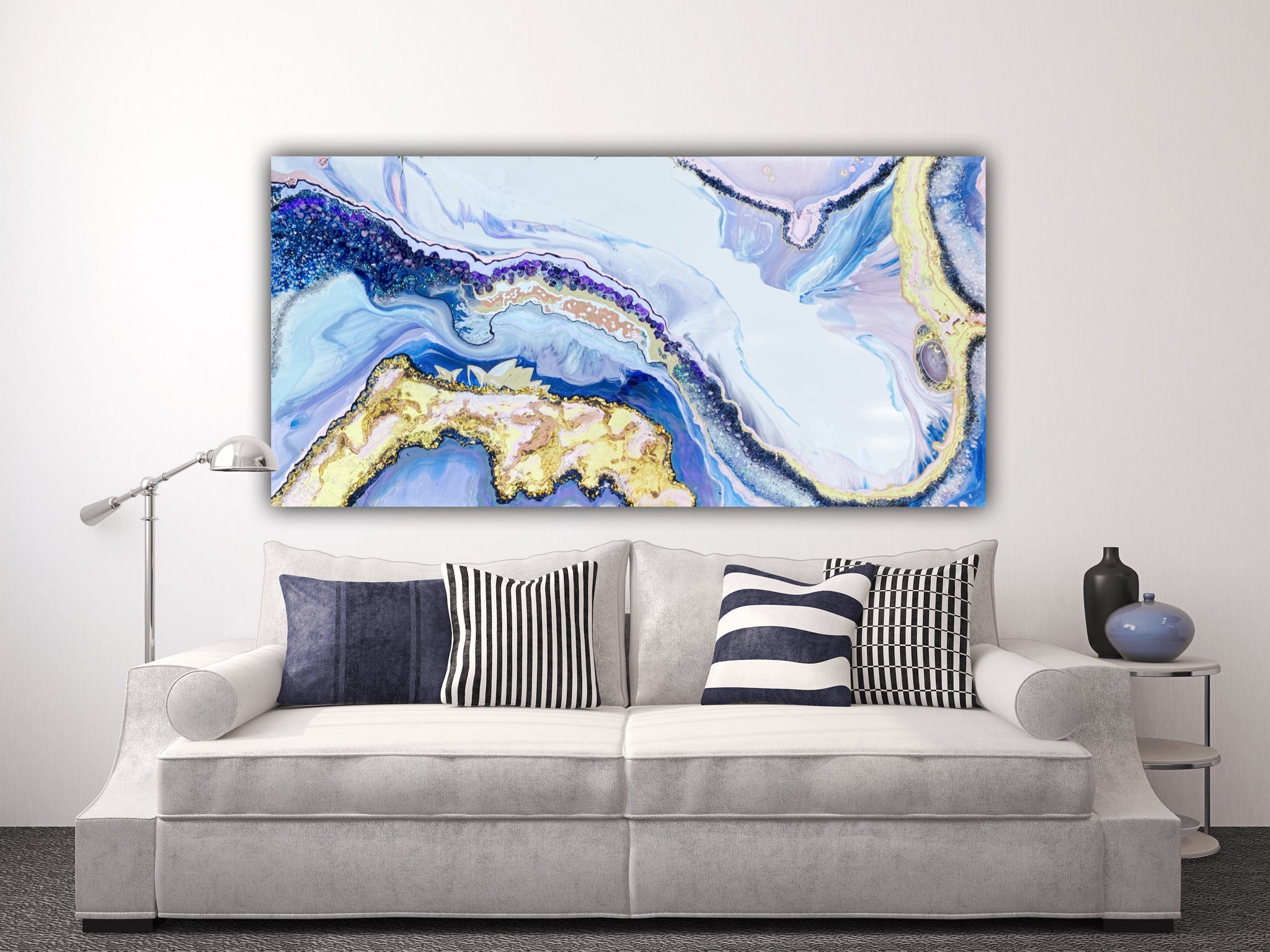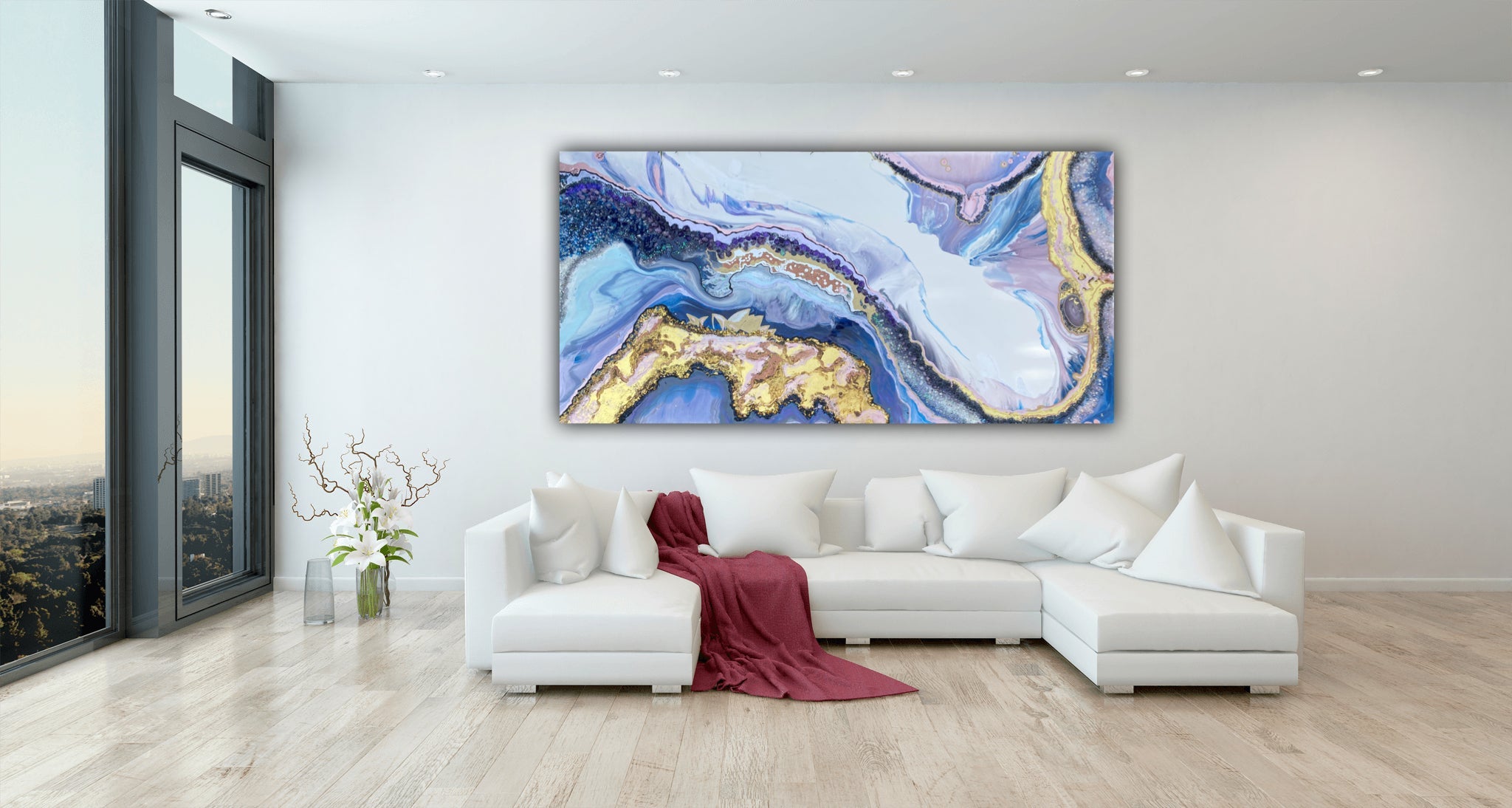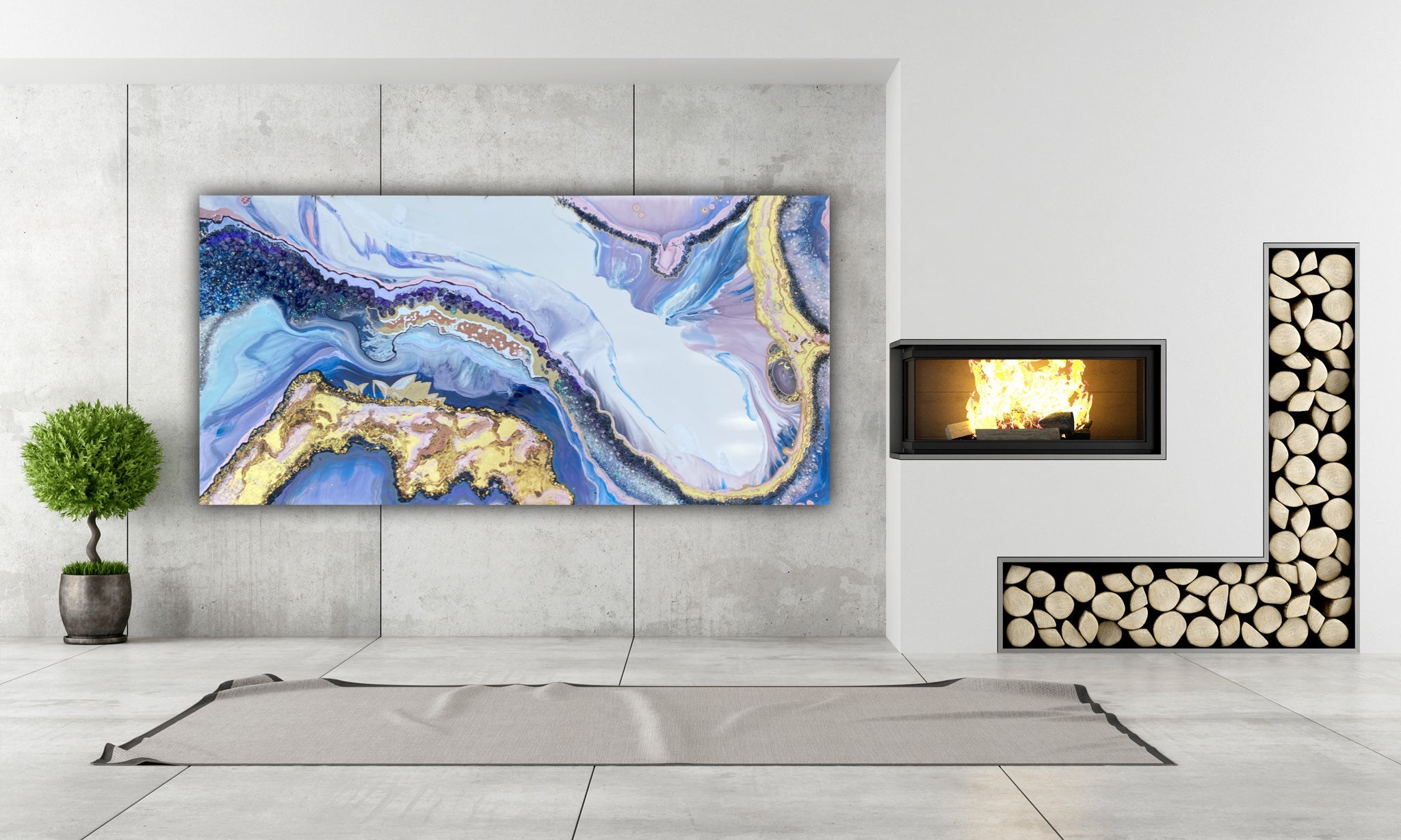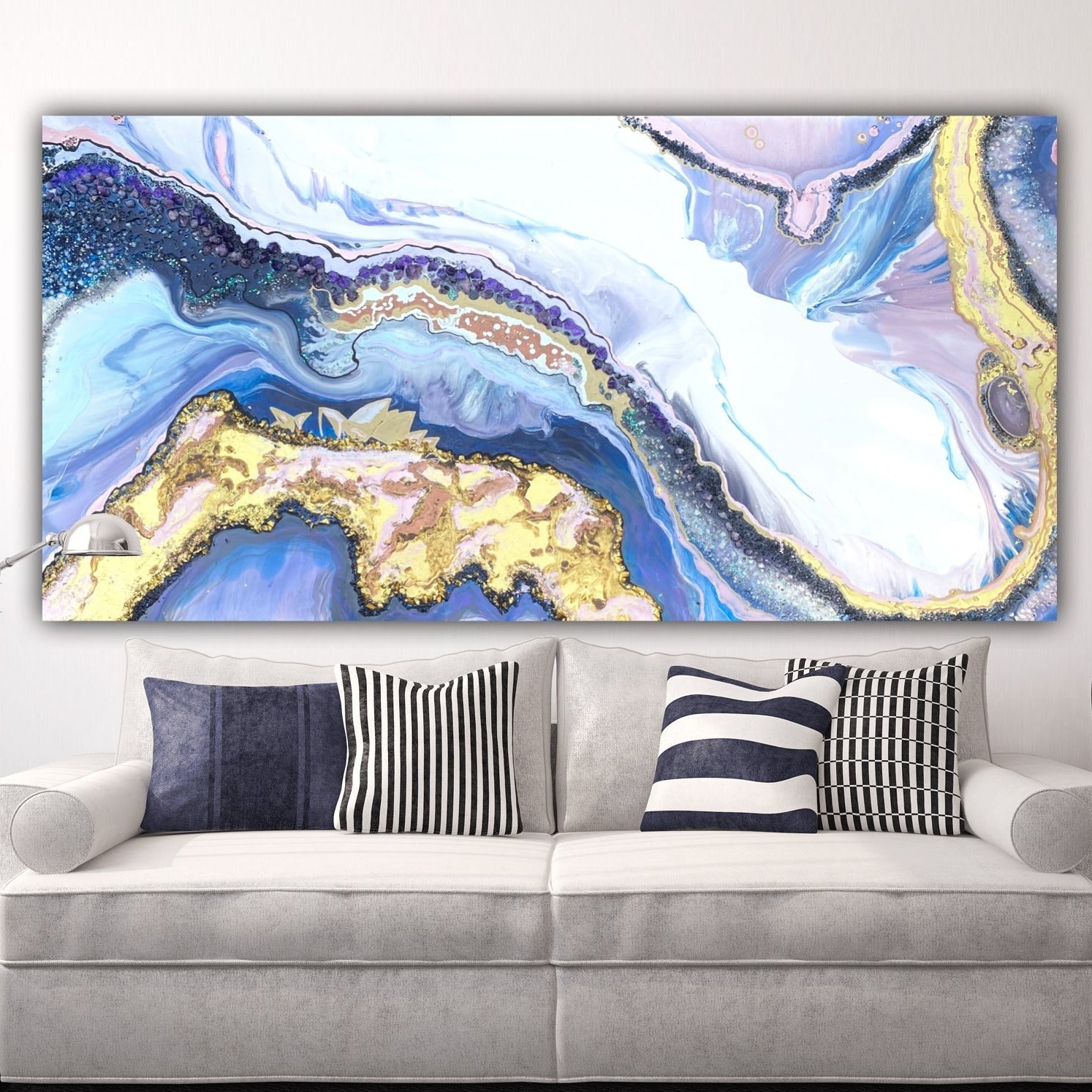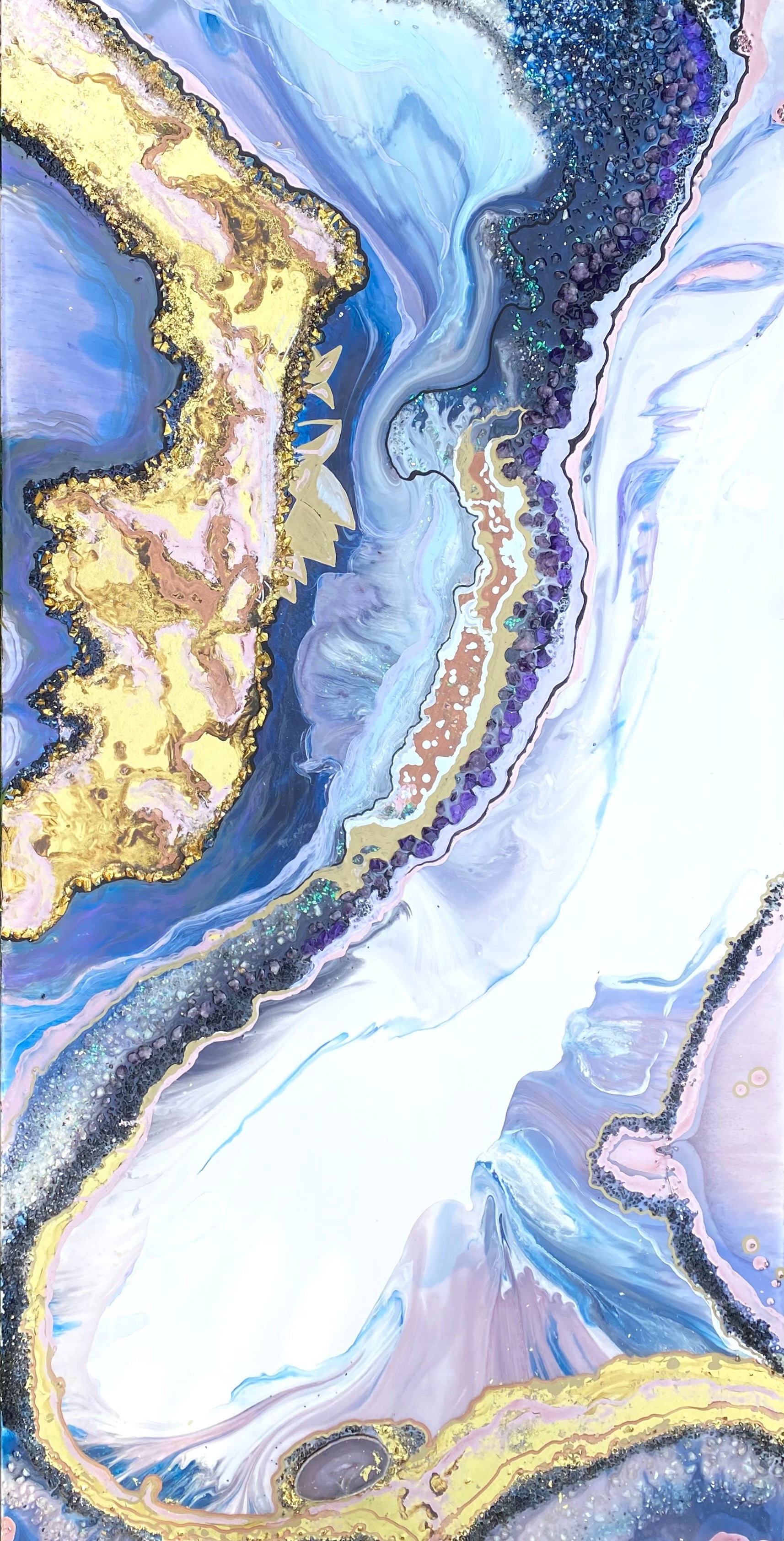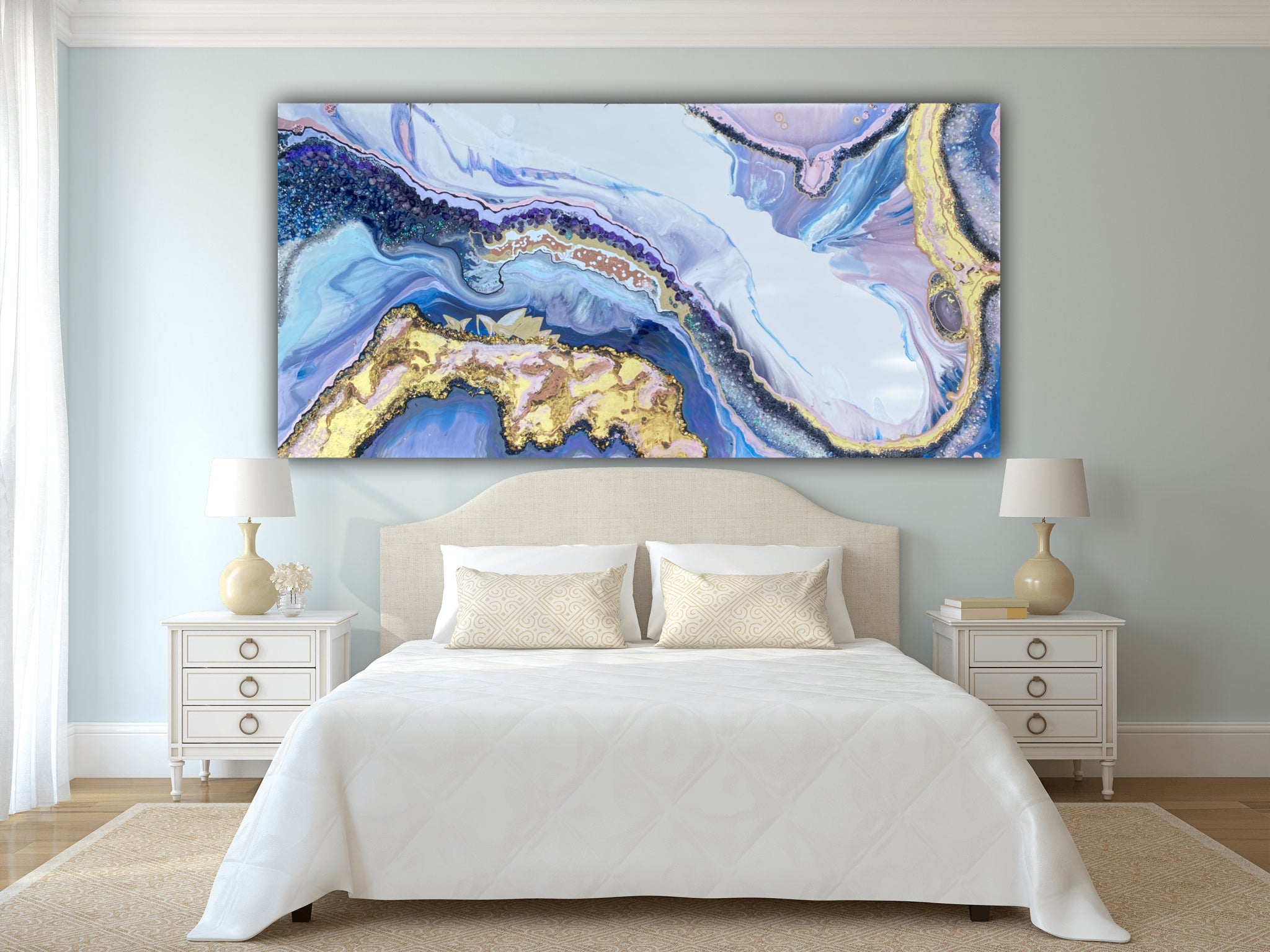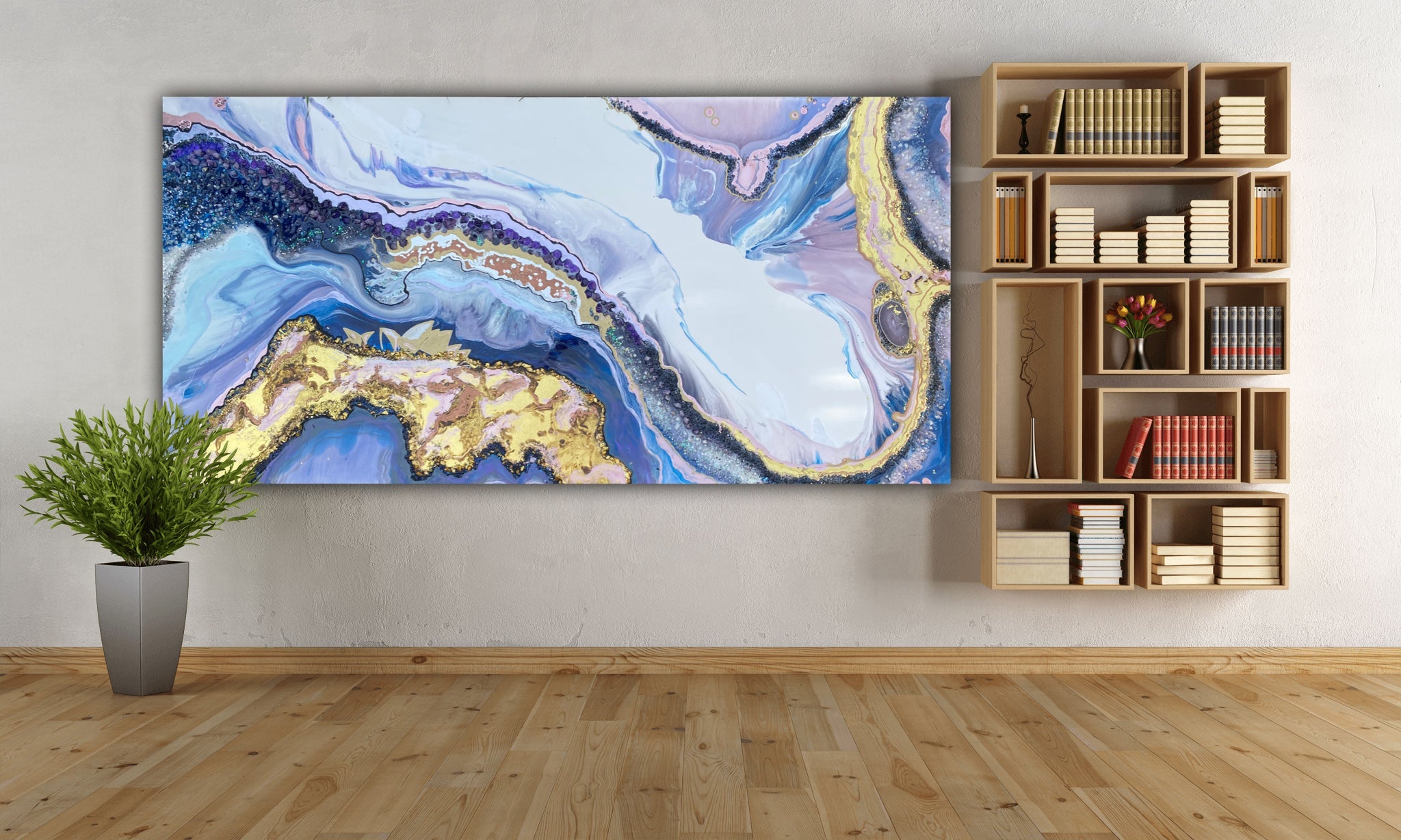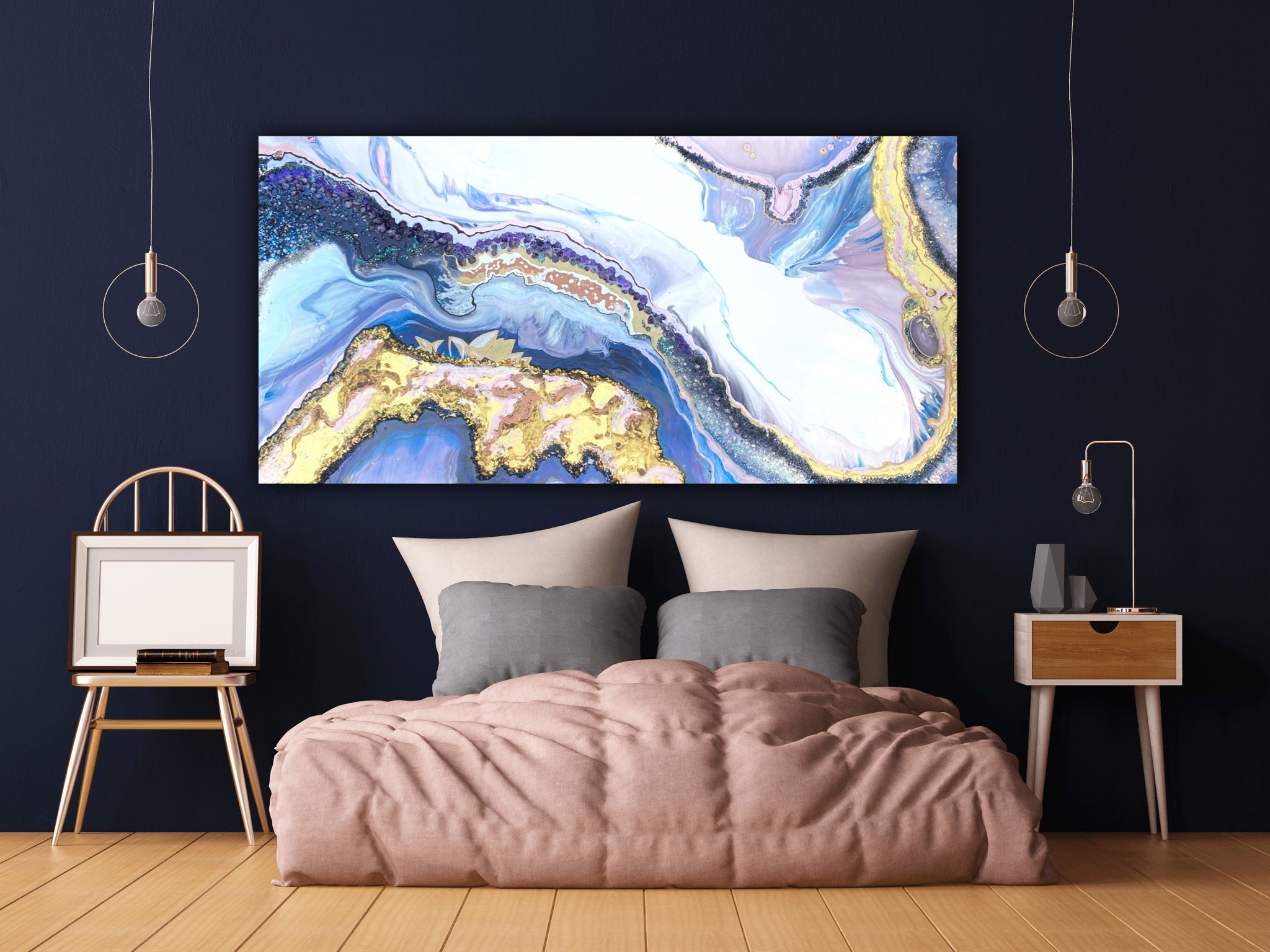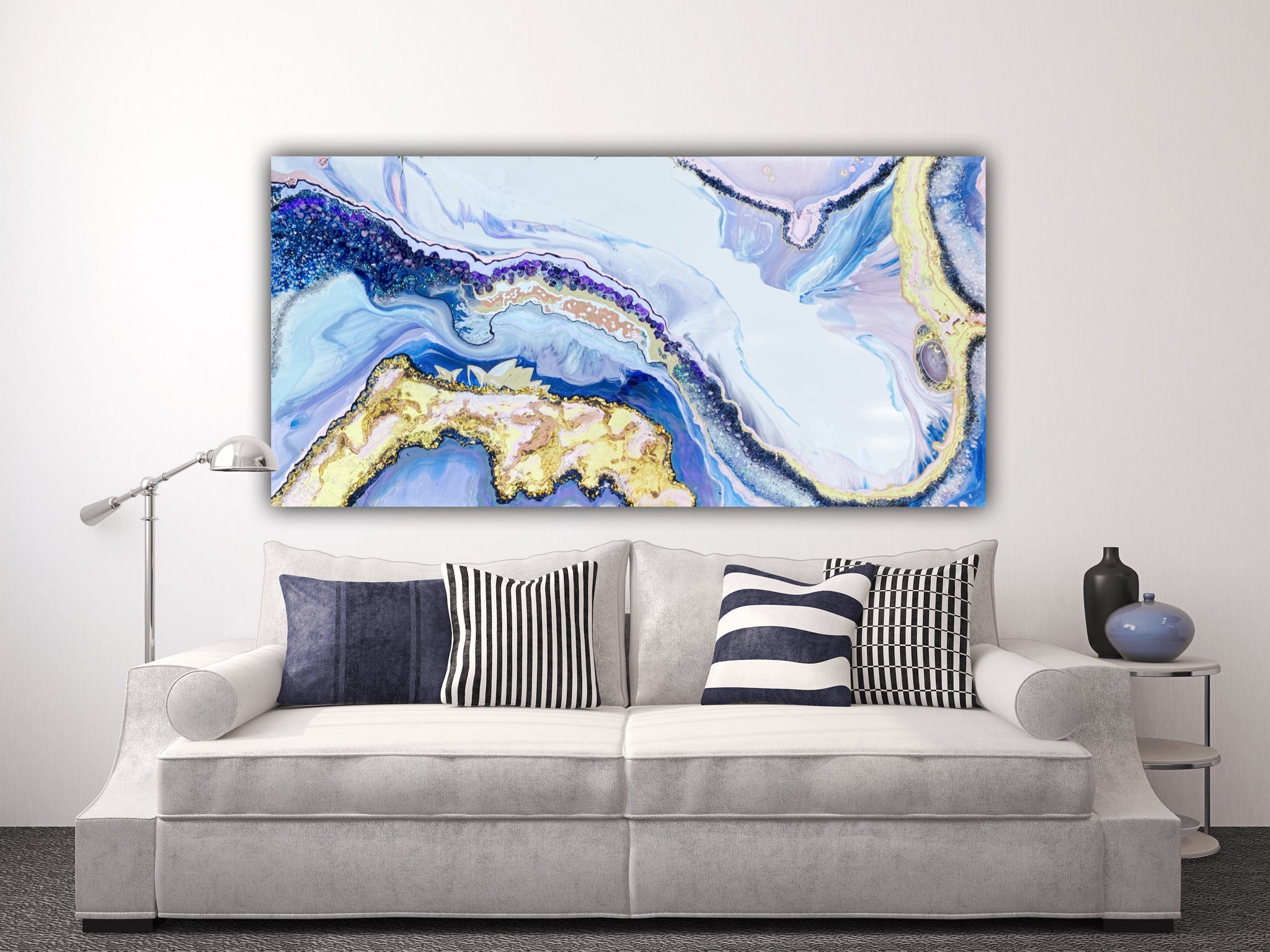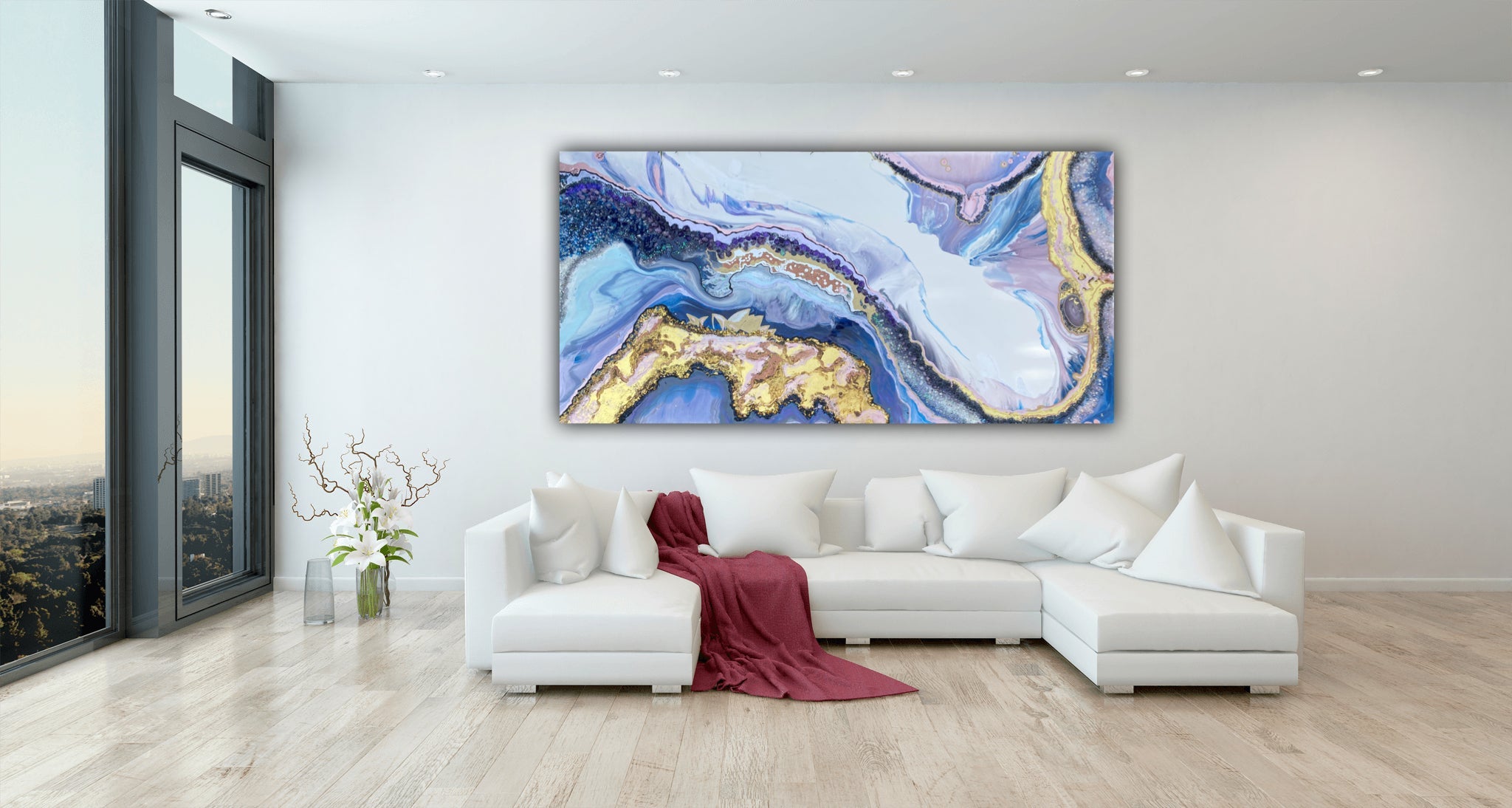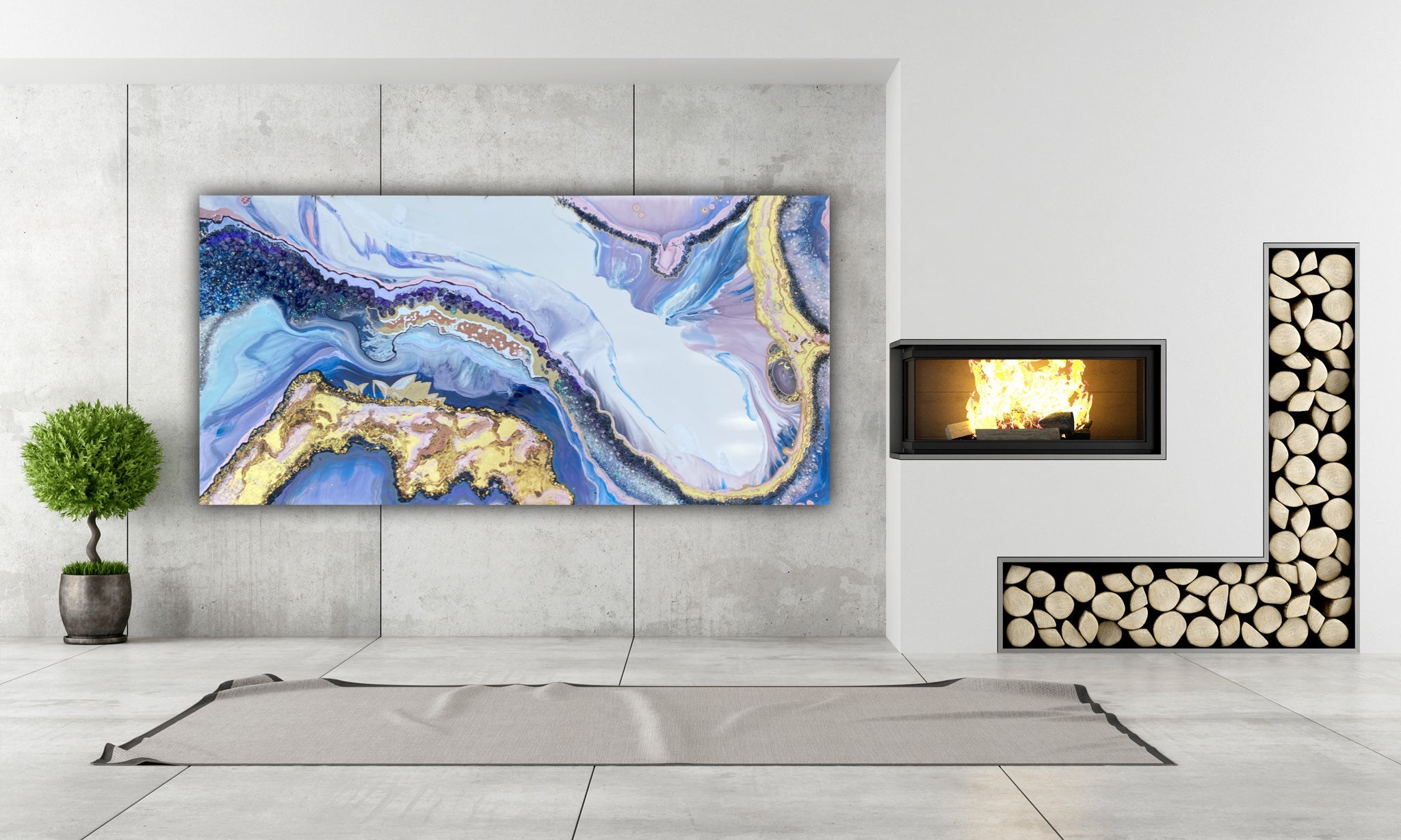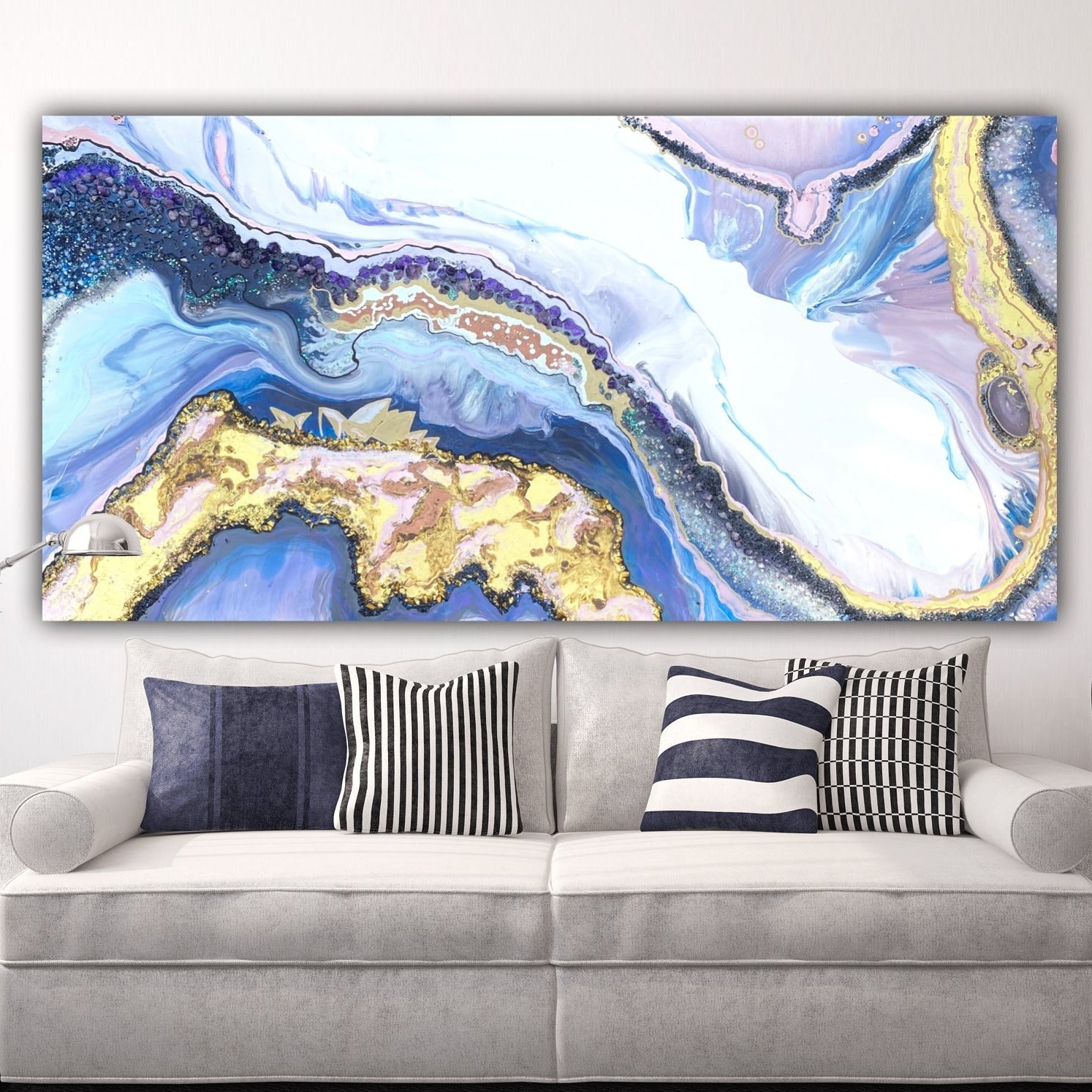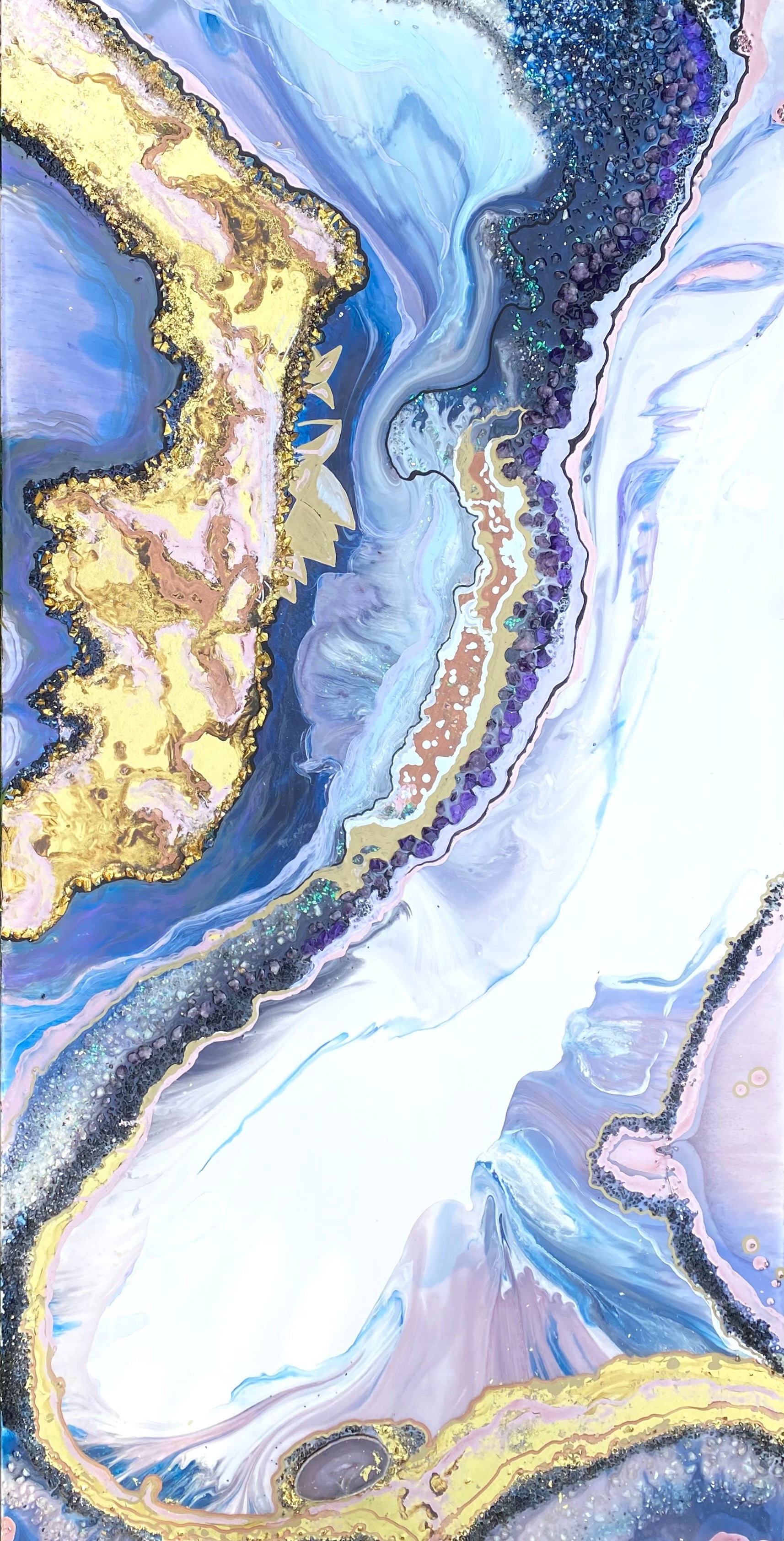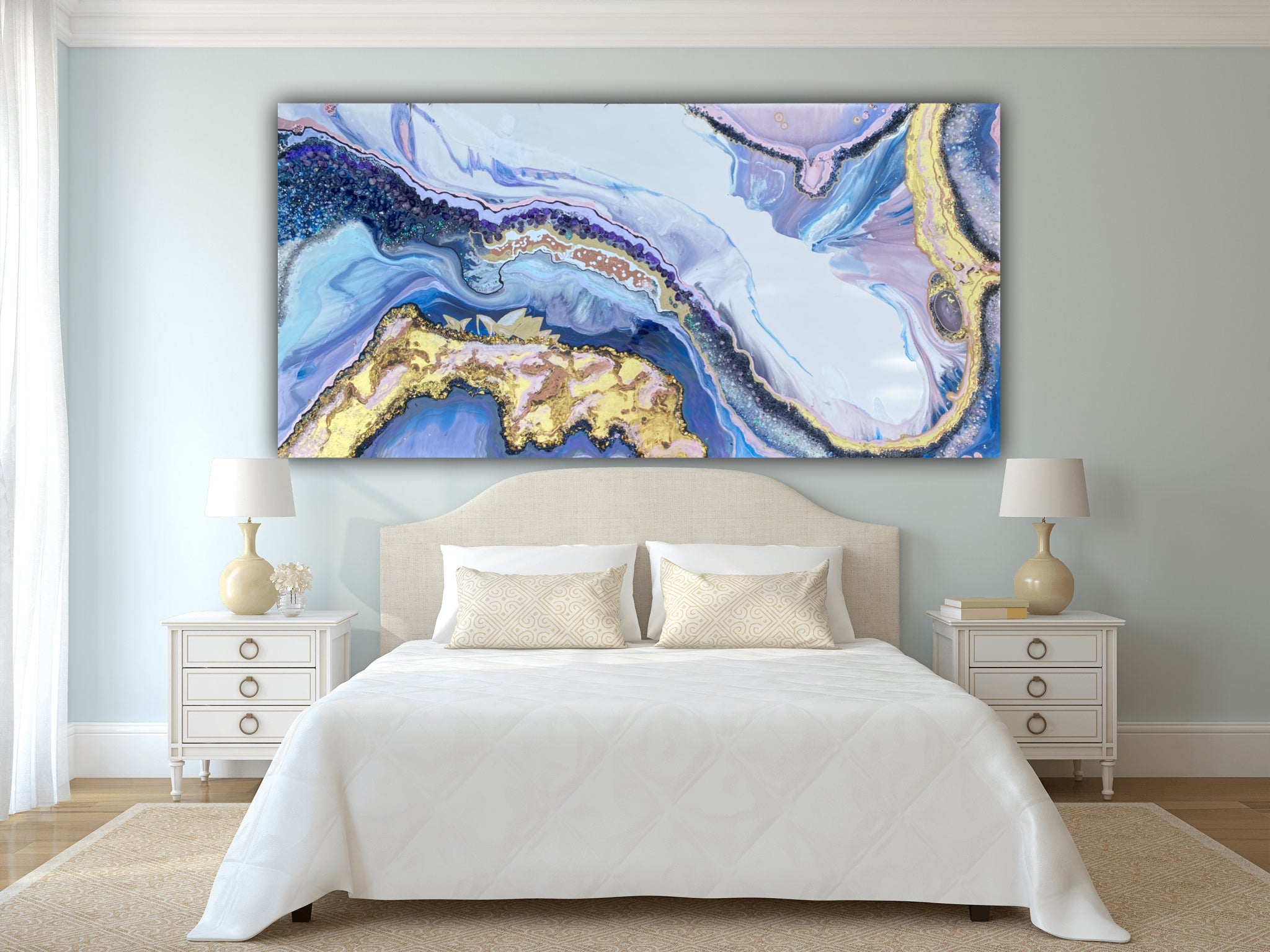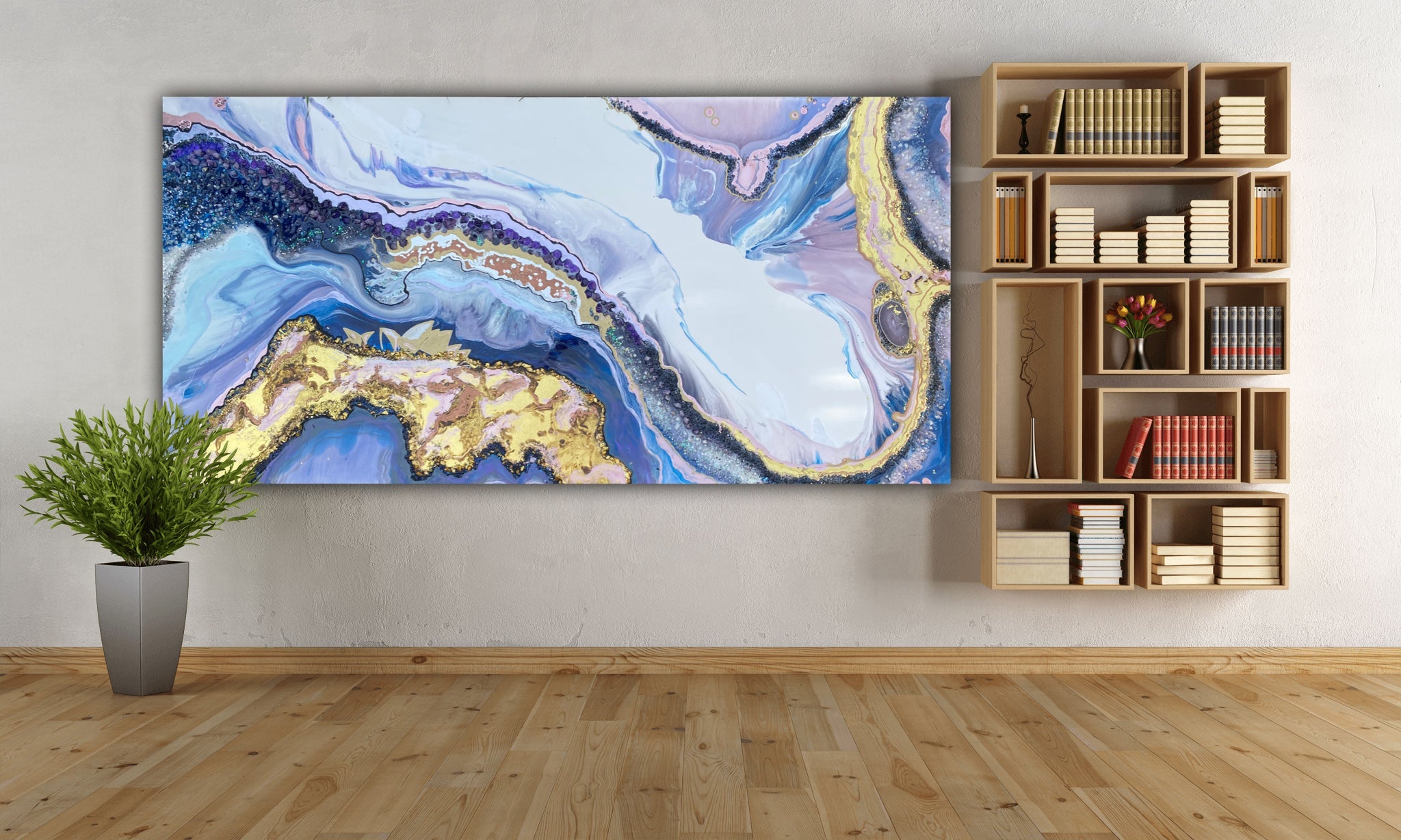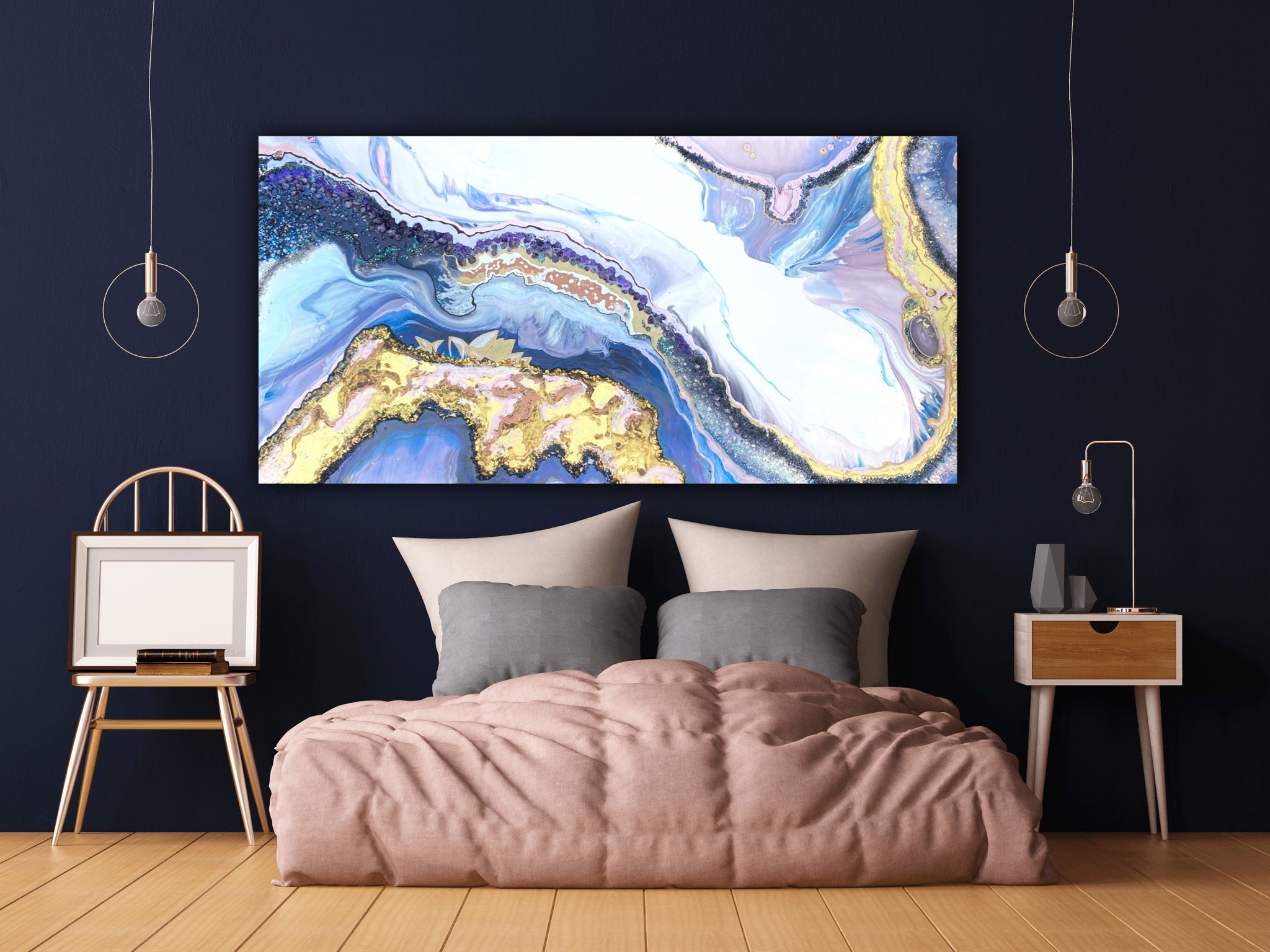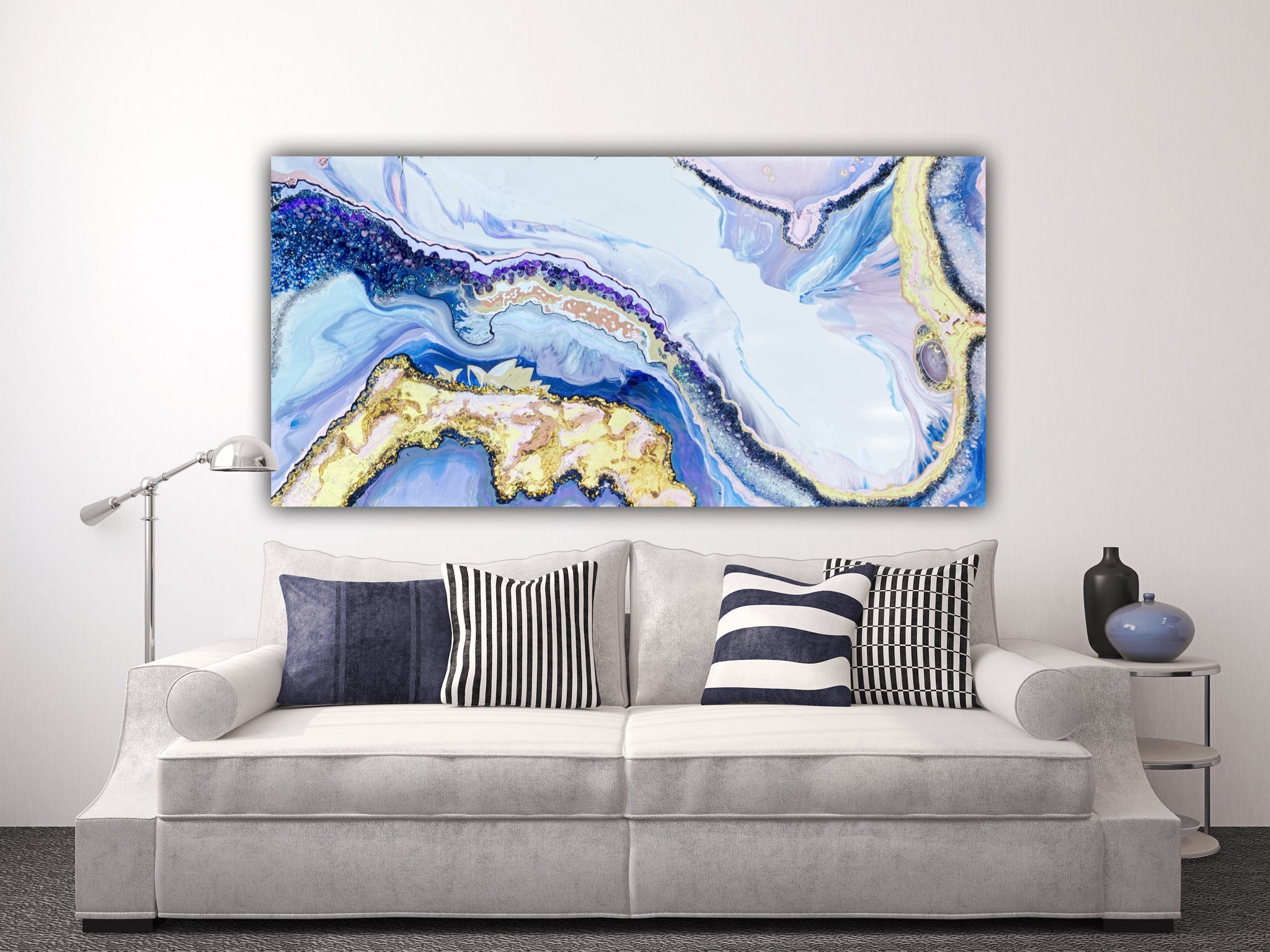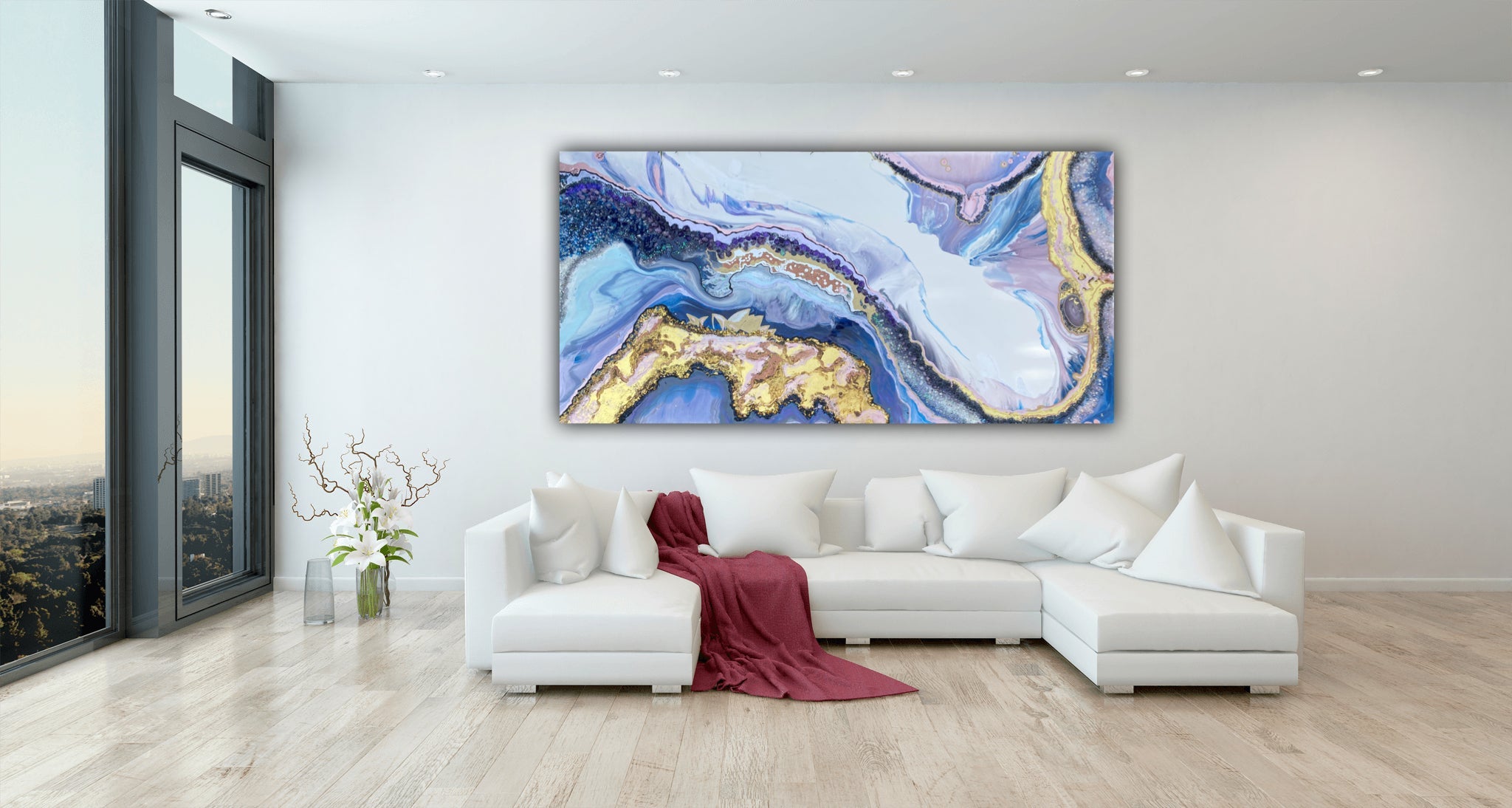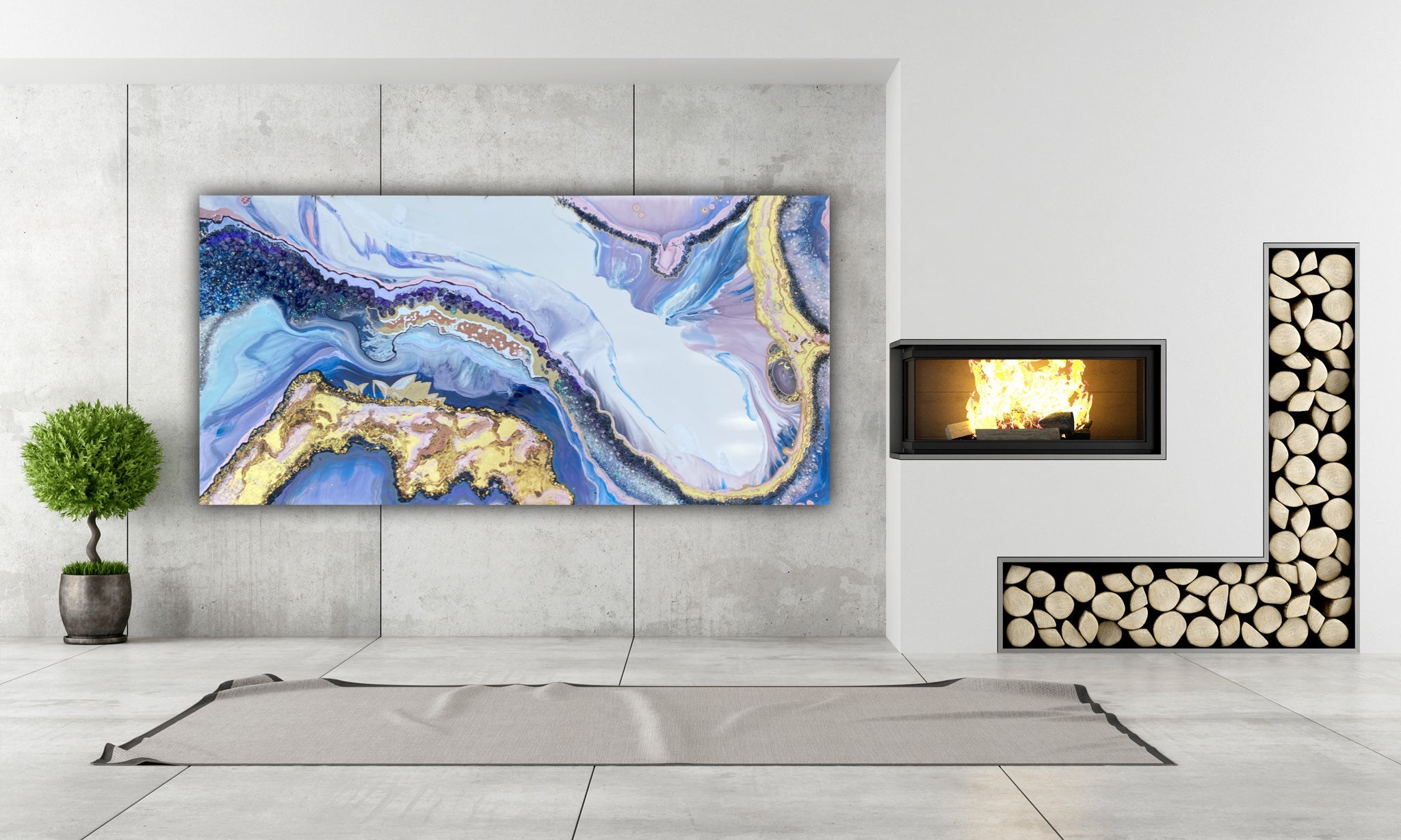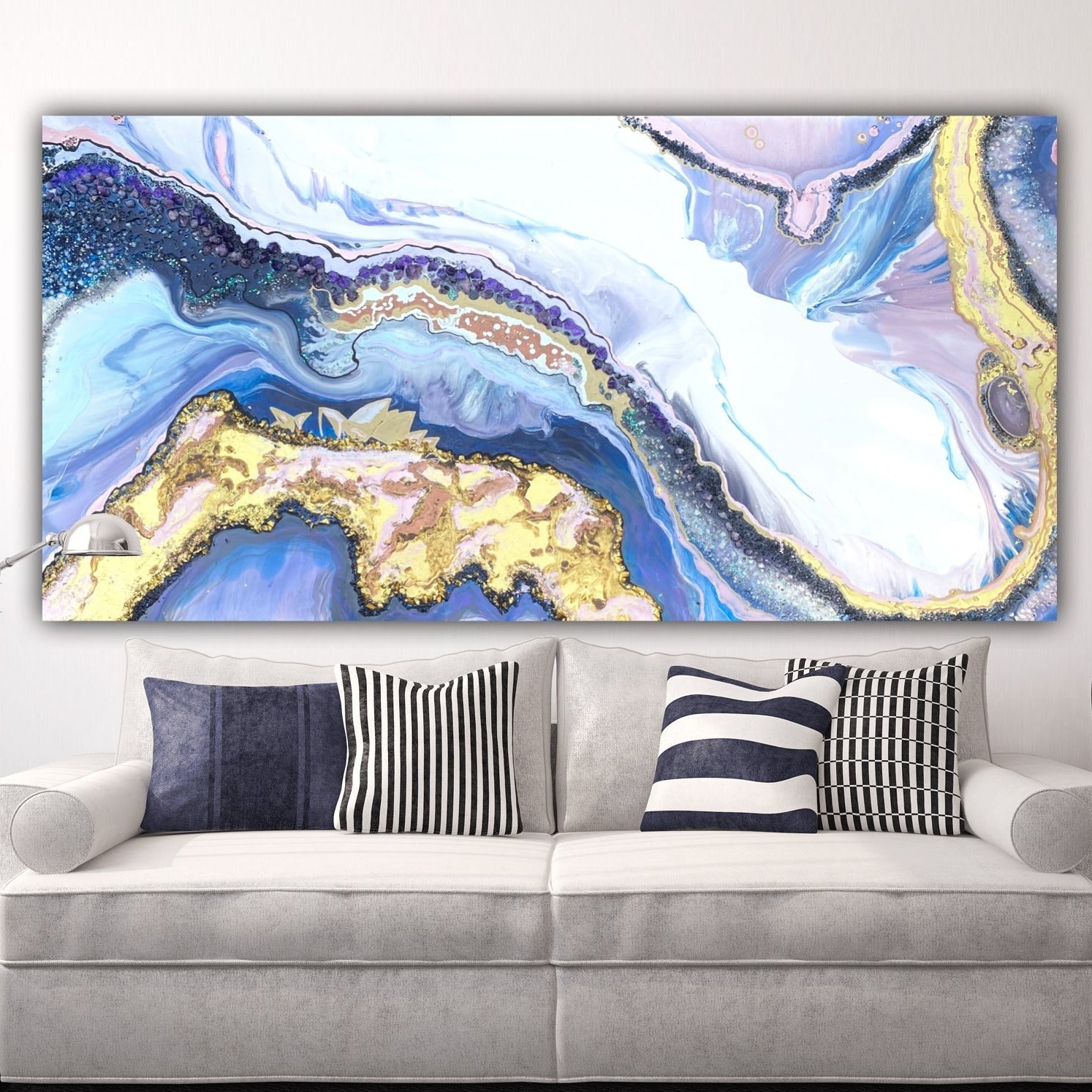 Lavender Amethyst Geode Crystal Rectangular Artwork
Sophisticated and  striking sparkling Lavender crystal, purple and Gold crystal  artwork with genuine crystals, holographic shimmer, color changing pigments  will be a center piece of attention and a good addition to other crystal and metallic accents in your interior. Created during Sydney 1st Lock Down to commemorate unity of all people, countries and races in their fight with Global Pandemic. 
This Artwork is available as Commission in any size and will take 10-15 days to create.
This Abstract (Lavender Amethyst Artwork ) is available as : Original Artwork and Fine Art Print

Please see [TYPE OF ART] description tab.
1) ORIGINAL Artwork. 
Hand painted one of a kind and unique
Rare and valuable gemstone and seashells accents sticking out of glass like surface

Ready to Hang

24K GOLD leafing
made with Genuine Raw Amethyst clusters and Quartz
Shimmering Iridescent Hymn to Geode Crystal  beauty
Sophisticated 3d Crystal accents ( up to 2 cm)
Epoxy resin coating for preservation
2) Fine Art Print : 
Completely Flat

3 finishes - photo   GiClee Paper, Acrylic and Canvas
FREE SHIPPING Australia and USA
Multi-coloured hymn to Mineral Crystal beauty
Crystal Geode Print will add a luxury touch to any home
Gold and Silver Colour is not metallic
Buyer Protection:Your purchase will arrive as described.
3 Days returns.
All images and paintings are Copyright © Antuanelle 2012 All rights reserved
Contact Me to get Free Mock up on Your wall
Chat Now - Send me a photo of Your wall and get Free Mock Up
Click "Chat" icon on right bottom corner of the page