25% OFF ALL Prints & Originals & Free Shipping. Offer applies at Check out. 3 Days Only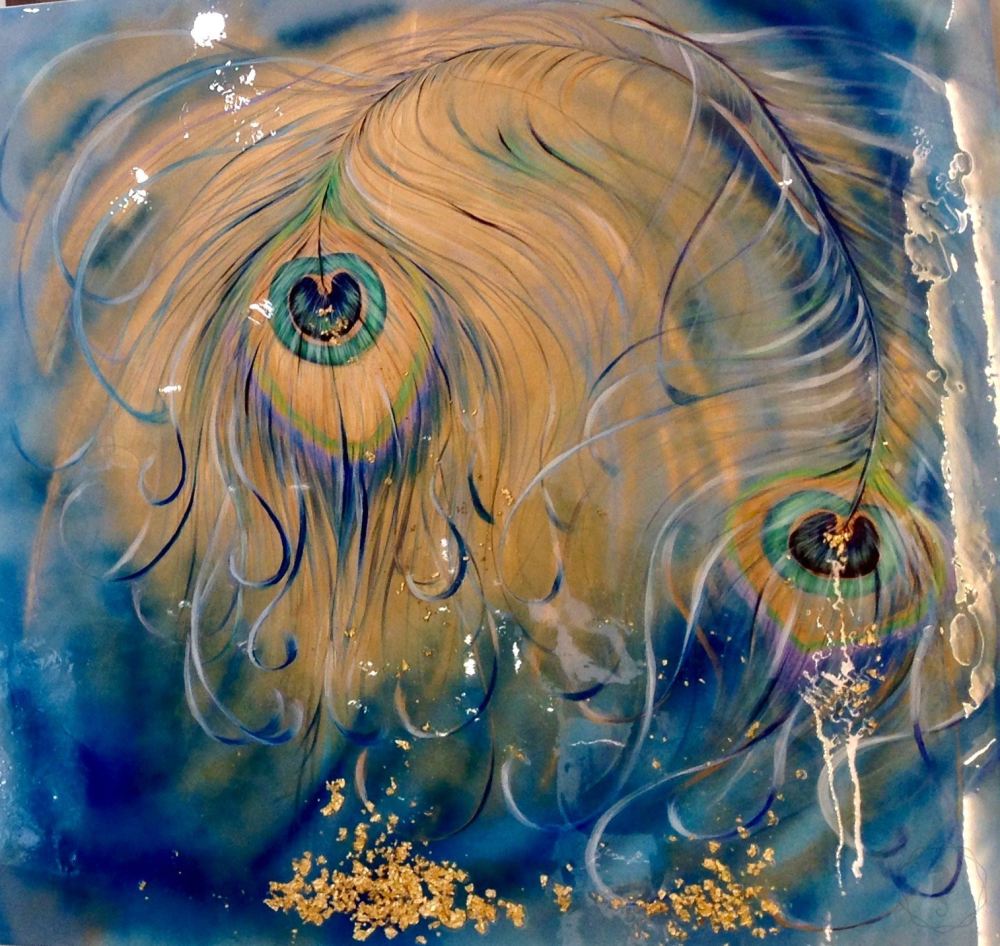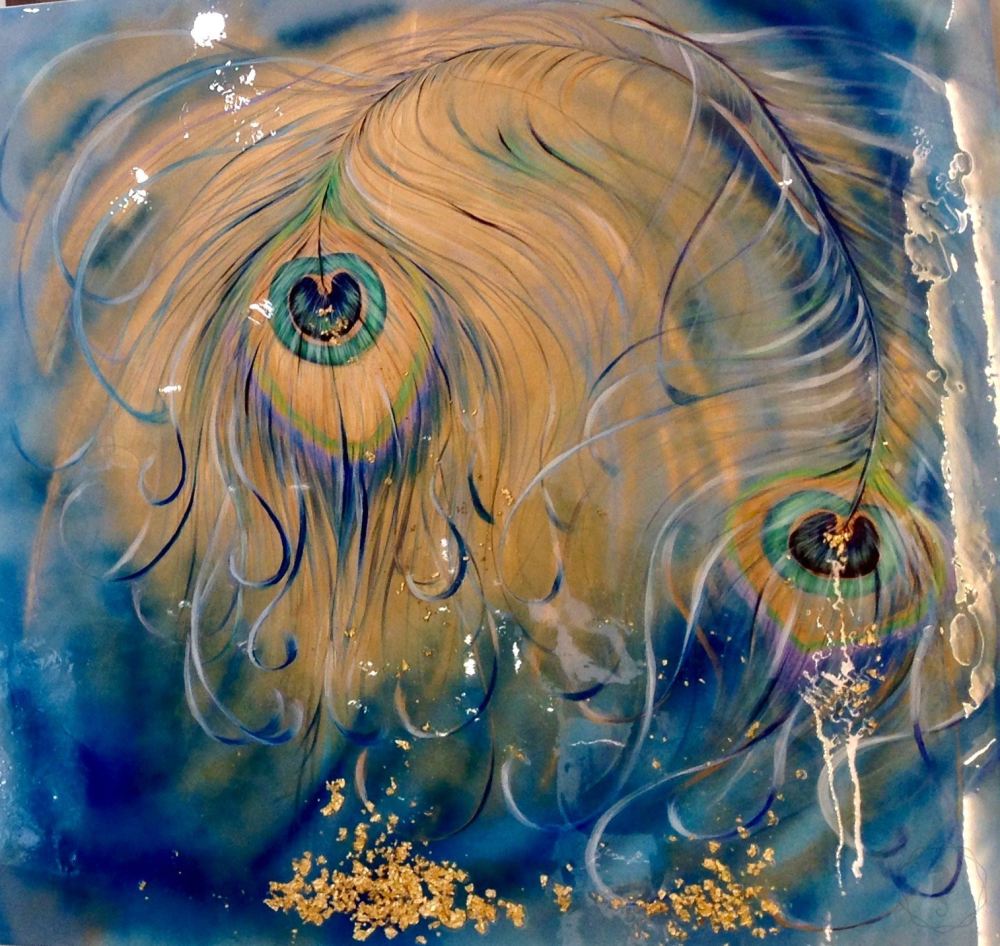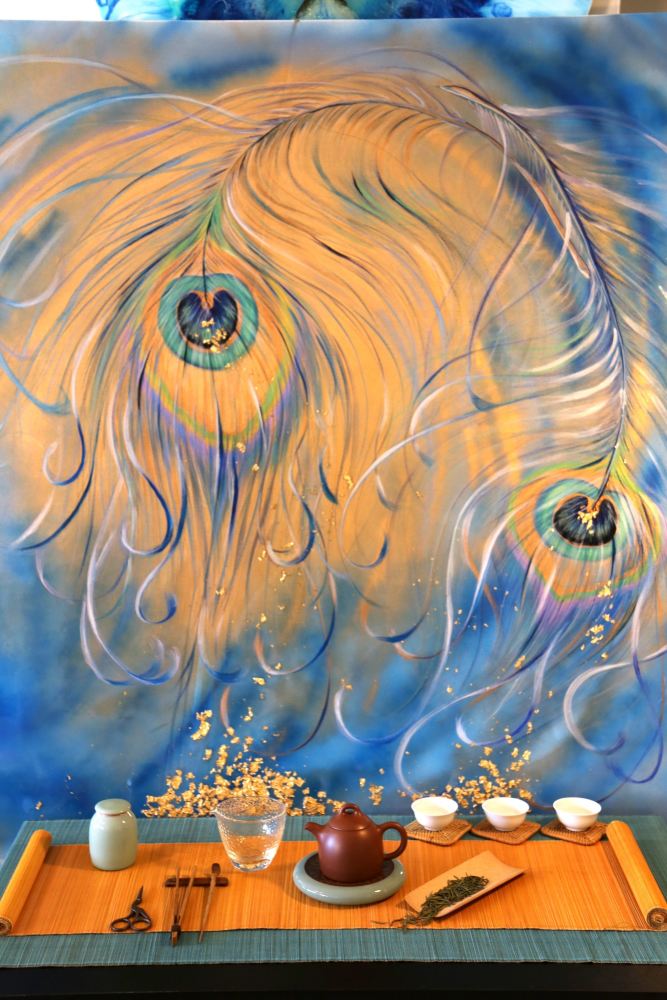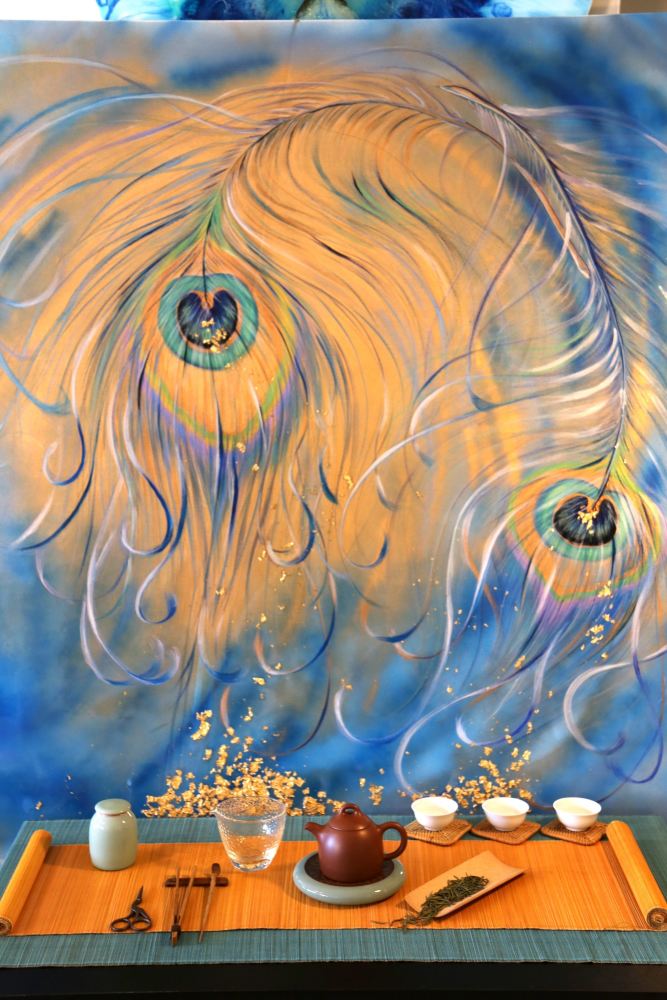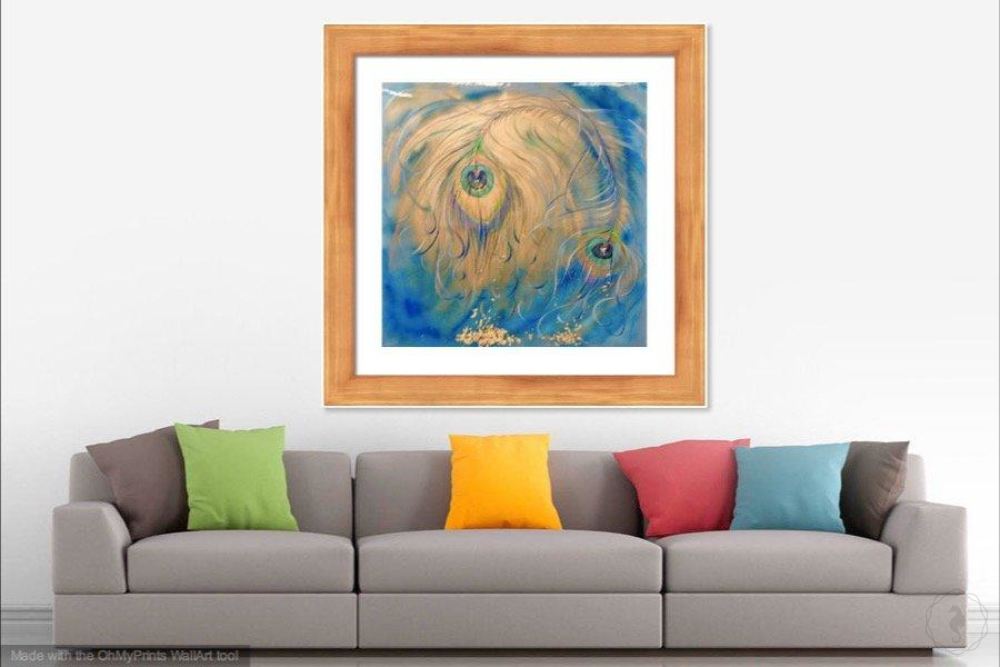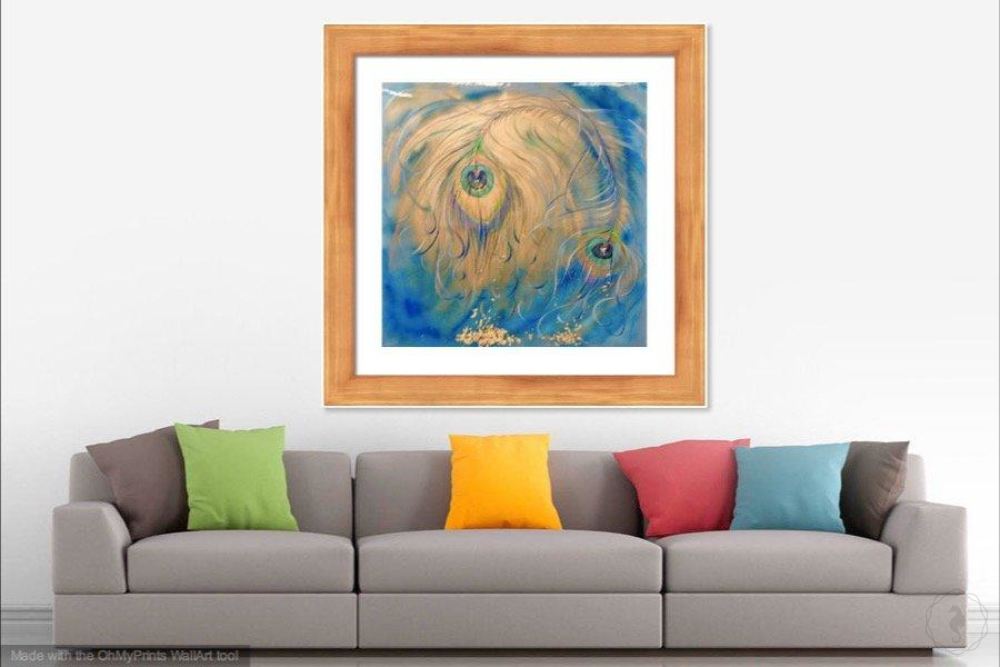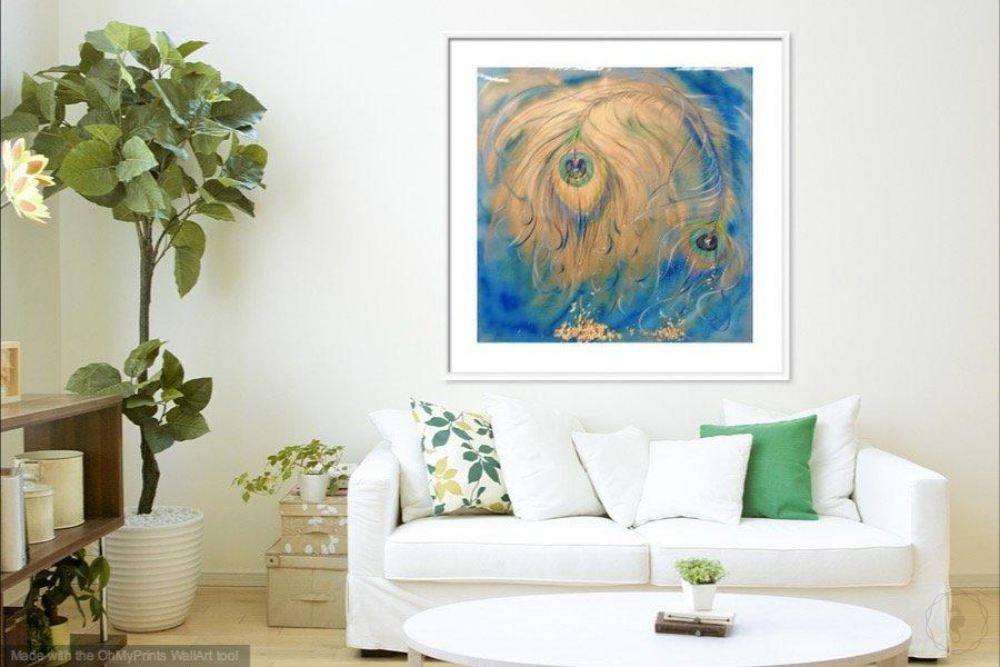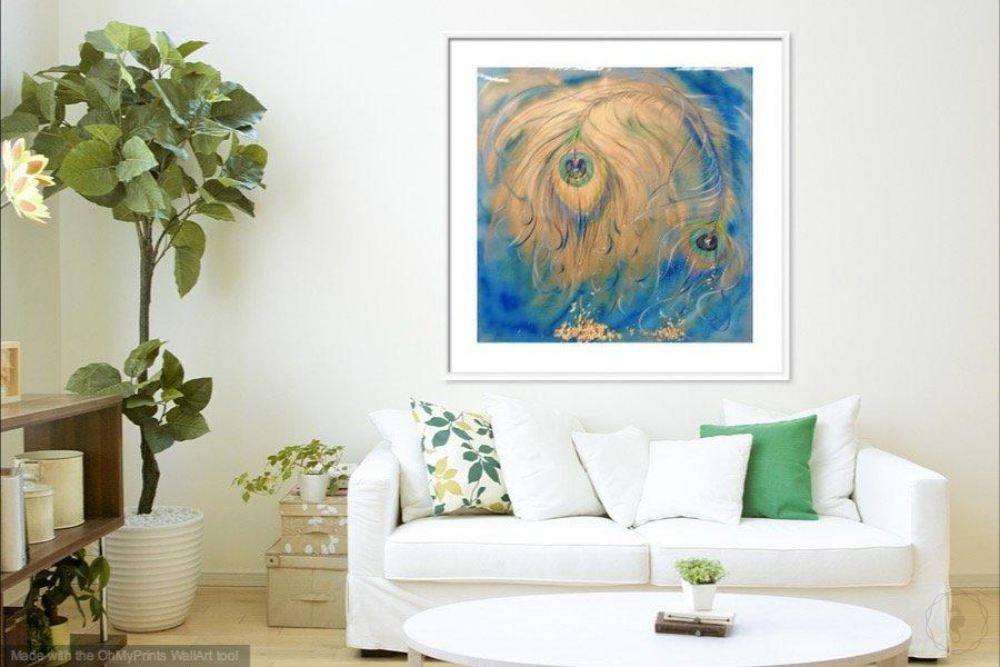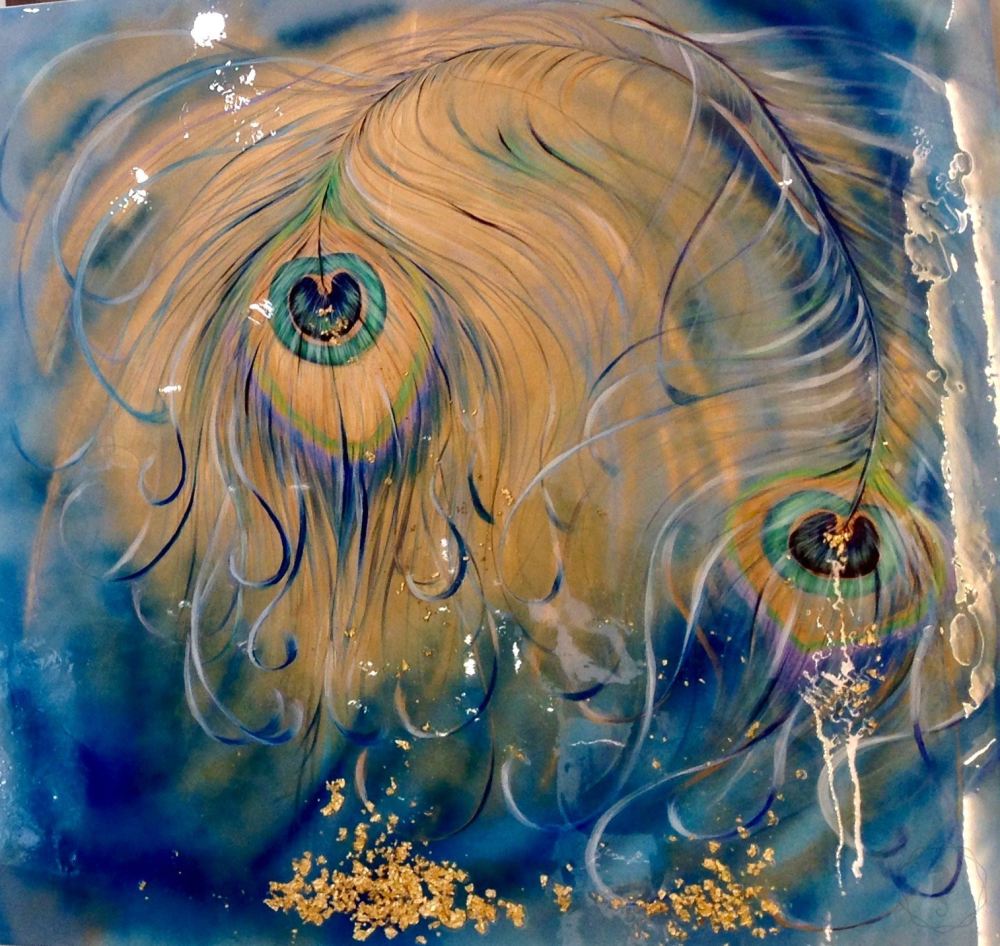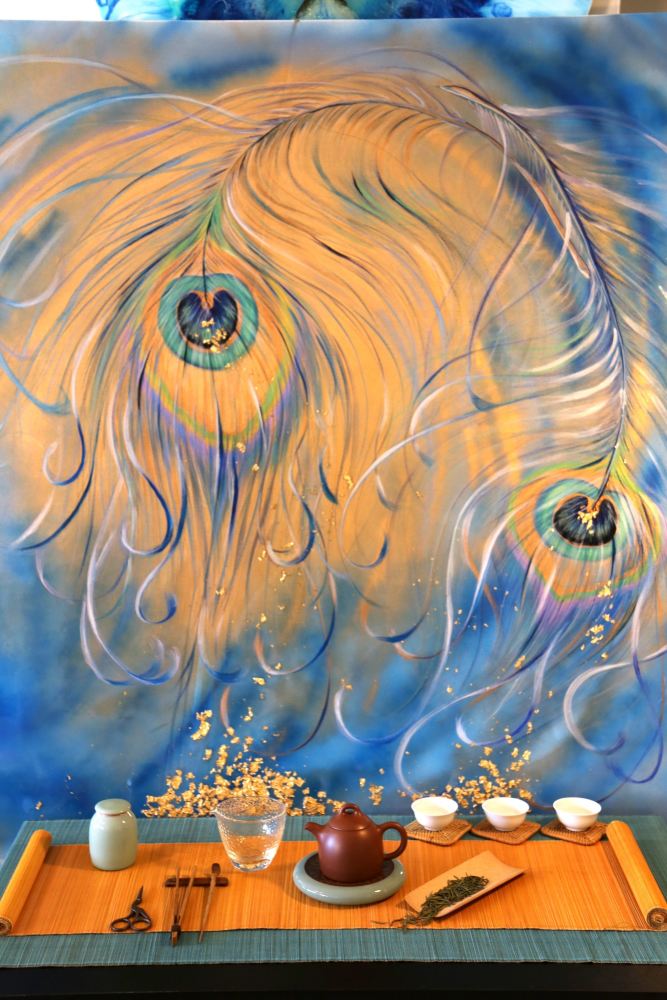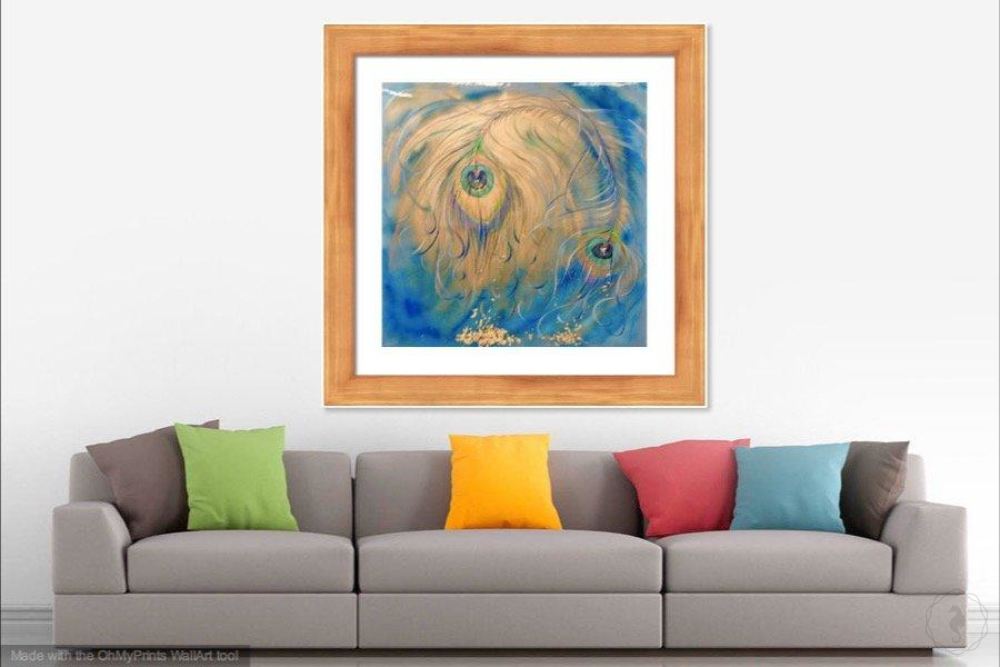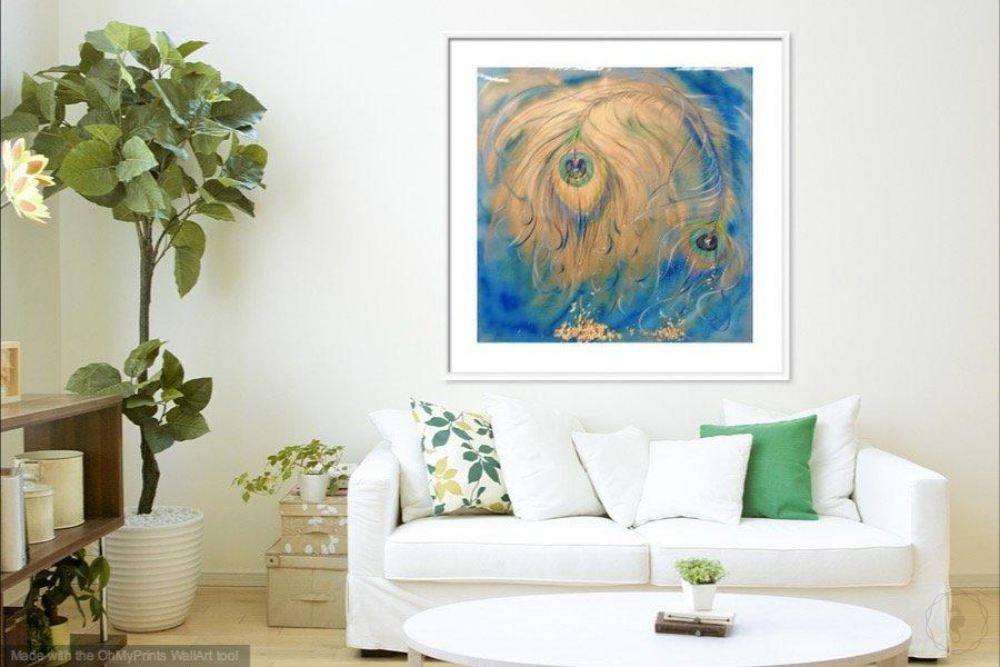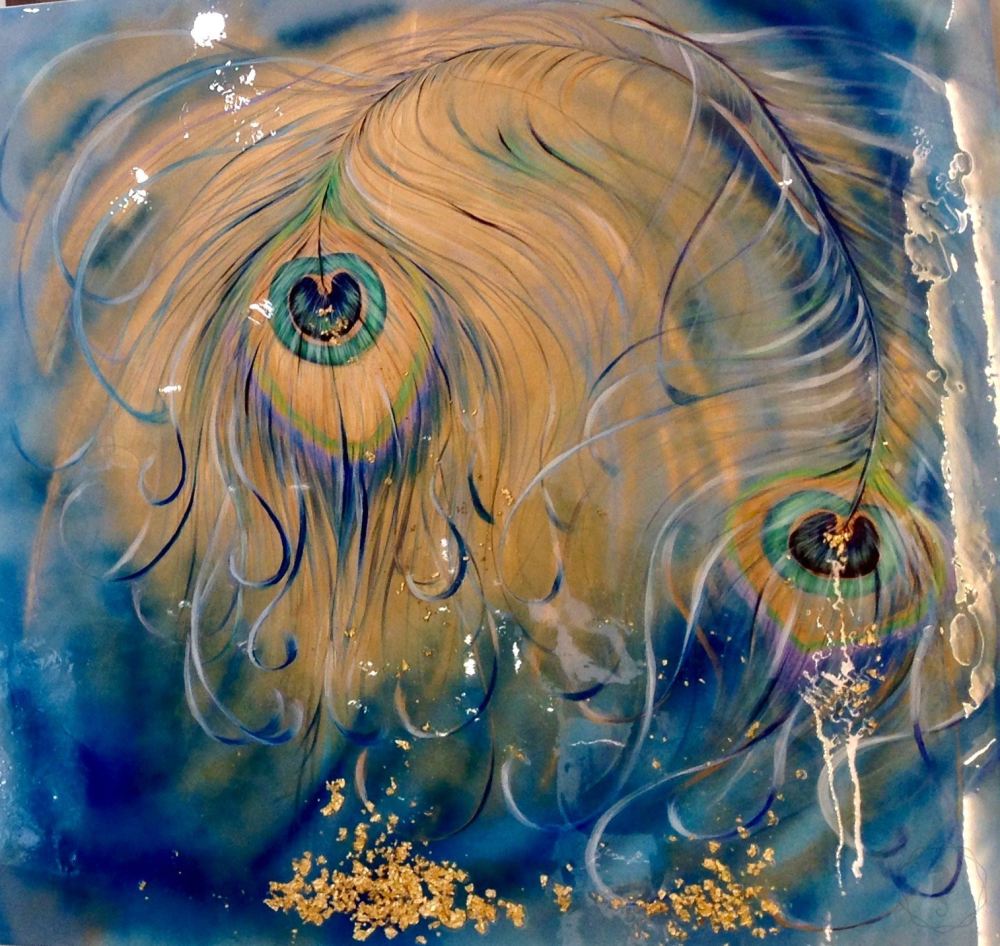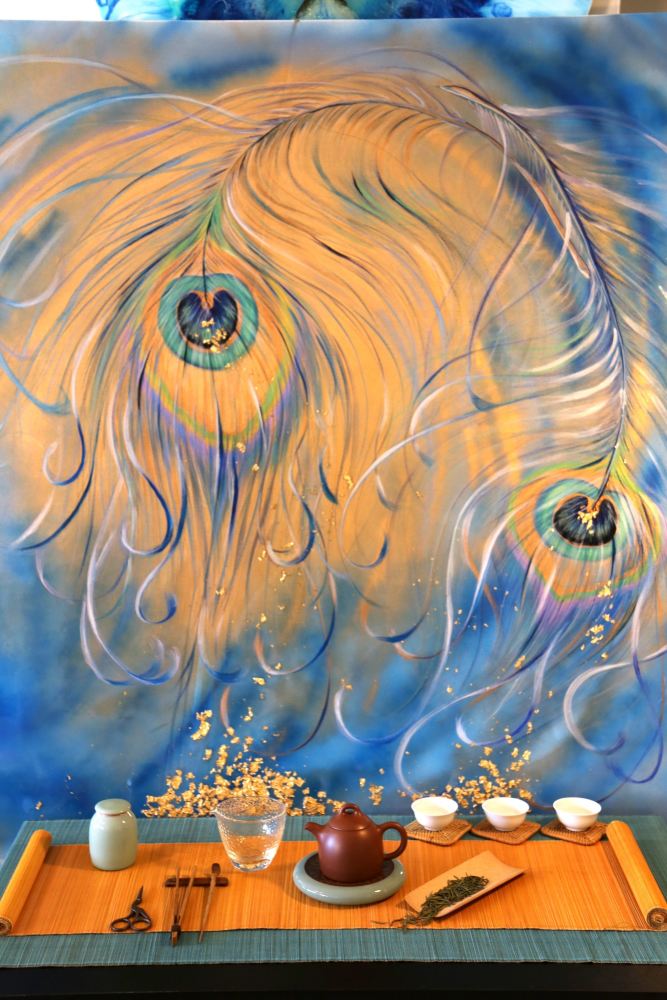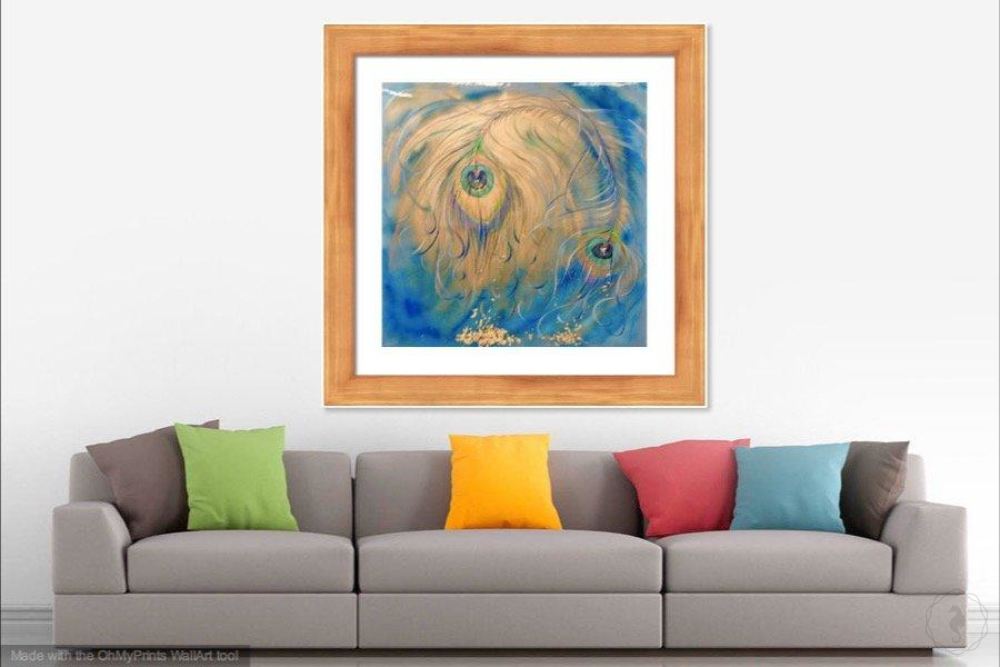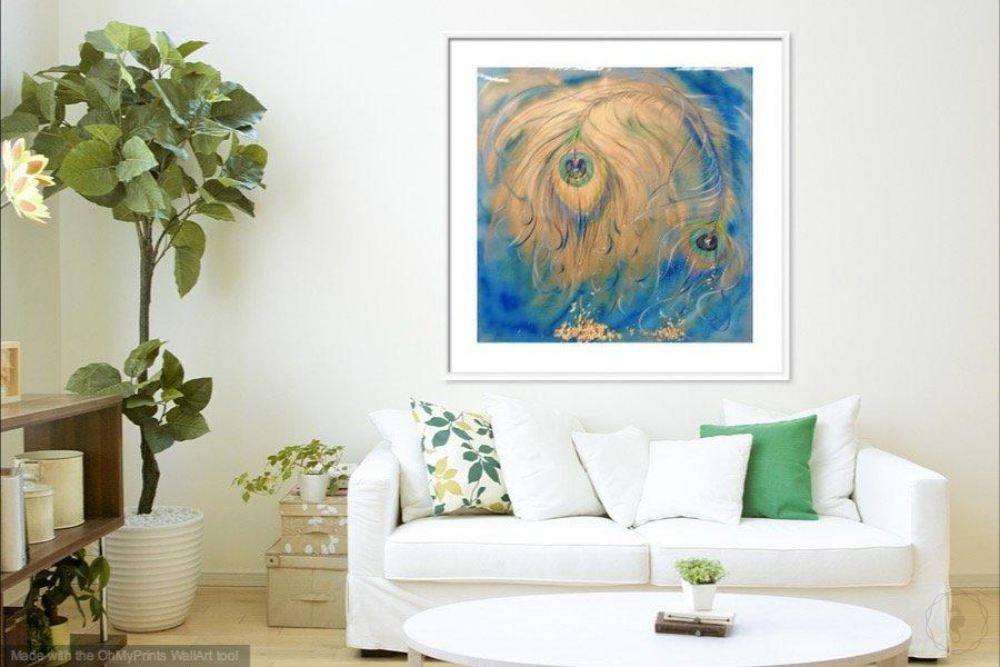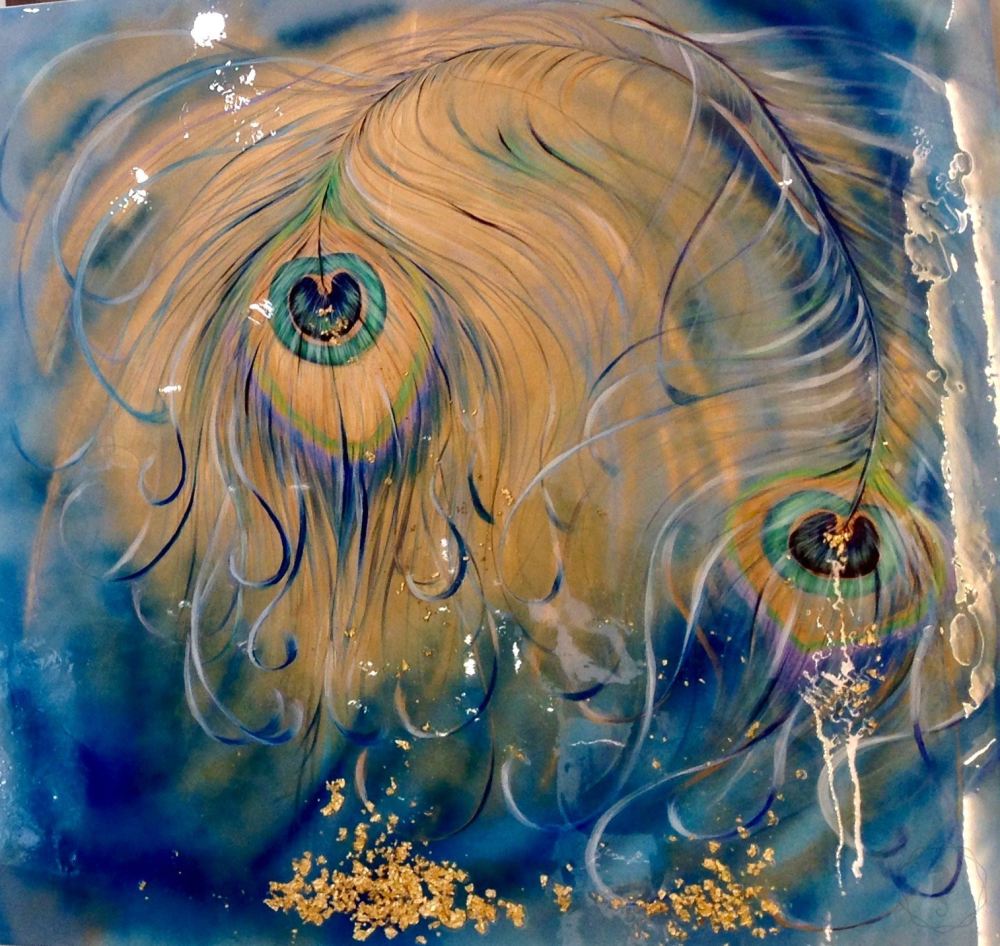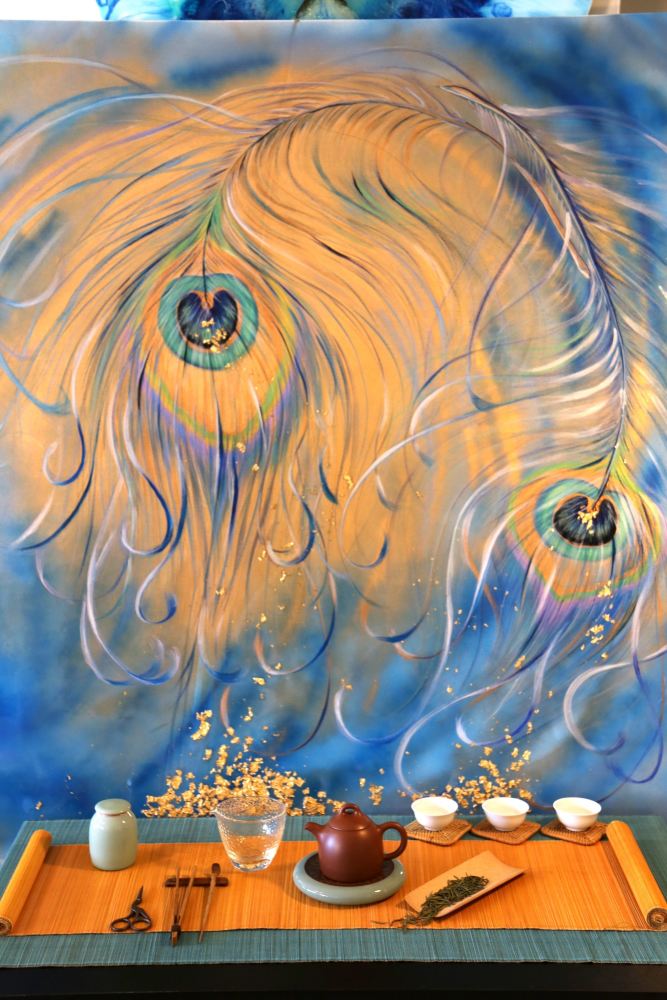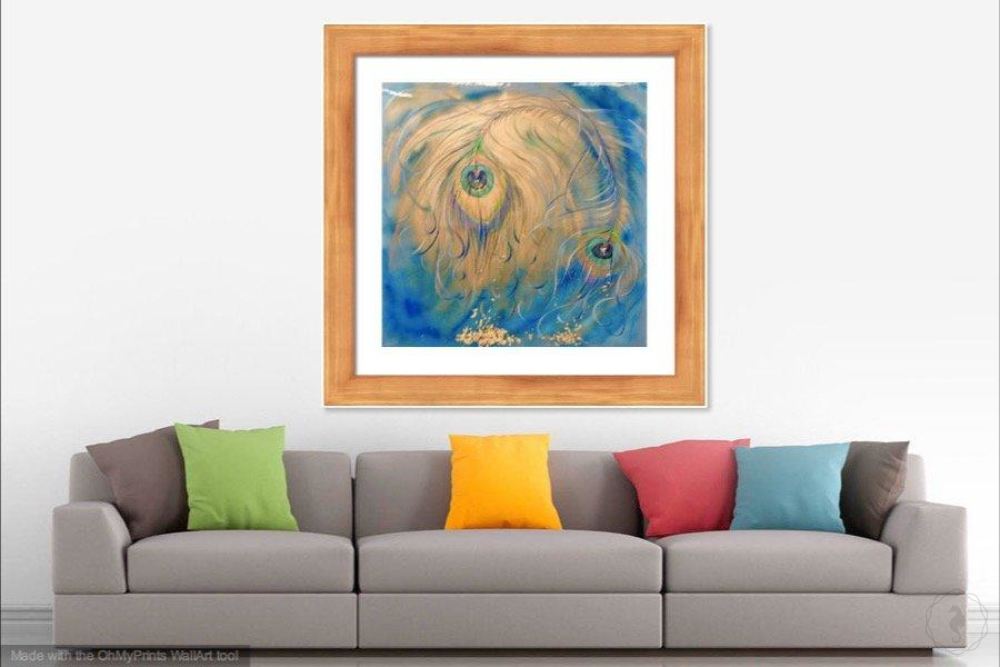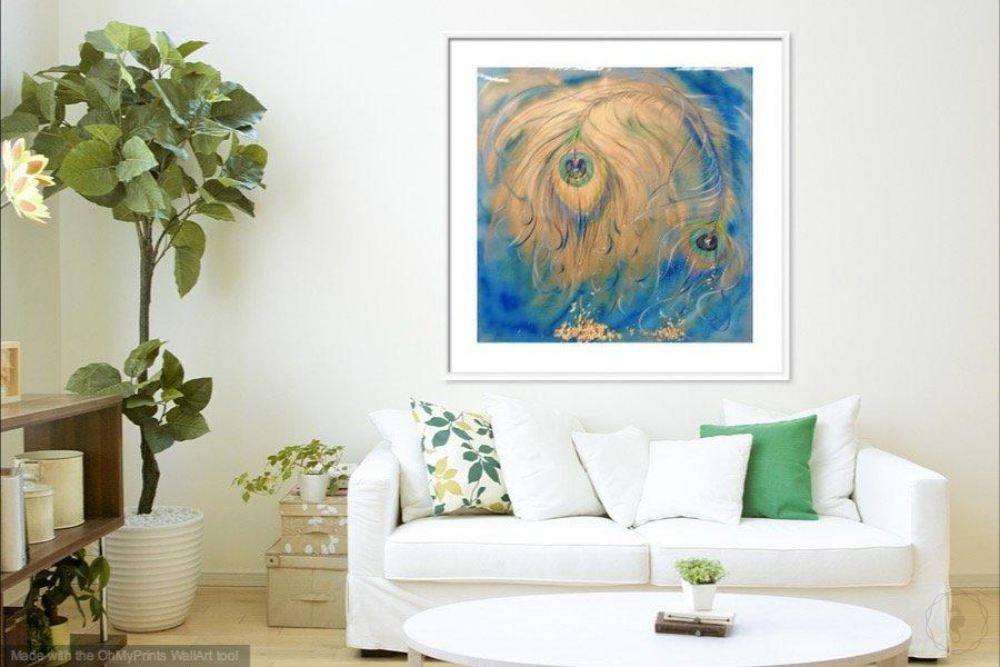 Gold Peacock Feather. Original Feather Artwork.
Gold Peacock  Feather Artwork. Shine bright with the fire of golden feathers  dropping their tears of Chi Energy presented as Golden Flakes. This abstract feather artwork uses - lush gold leaf, deep blues, crisp white, and warm green to transport you to a different, untouched world. Inspired by Chinese Philosophy, this Feather Artwork is sealed with epoxy resin to preserve and highlight its vibrant beauty.
Features: 
Multi-colored hymn to power and beauty of Life and energy Chi
Epoxy resin coating for preservation
Size: 100x100 cm
It is a commission - custom made to order artwork - takes 2-3 weeks to create
Custom made one of a kind resin piece by renowned resin artist Marie Antuanelle.
The beauty of this artwork lies in its originality, never to be copied or re-replicated, truly a unique piece.
Contact Me to get Free Mock up on Your wall
Chat Now - Send me a photo of Your wall and get Free Mock Up
Click "Chat" icon on right bottom corner of the page