25% OFF ALL Prints & Originals & Free Shipping. Offer applies at Check out. 3 Days Only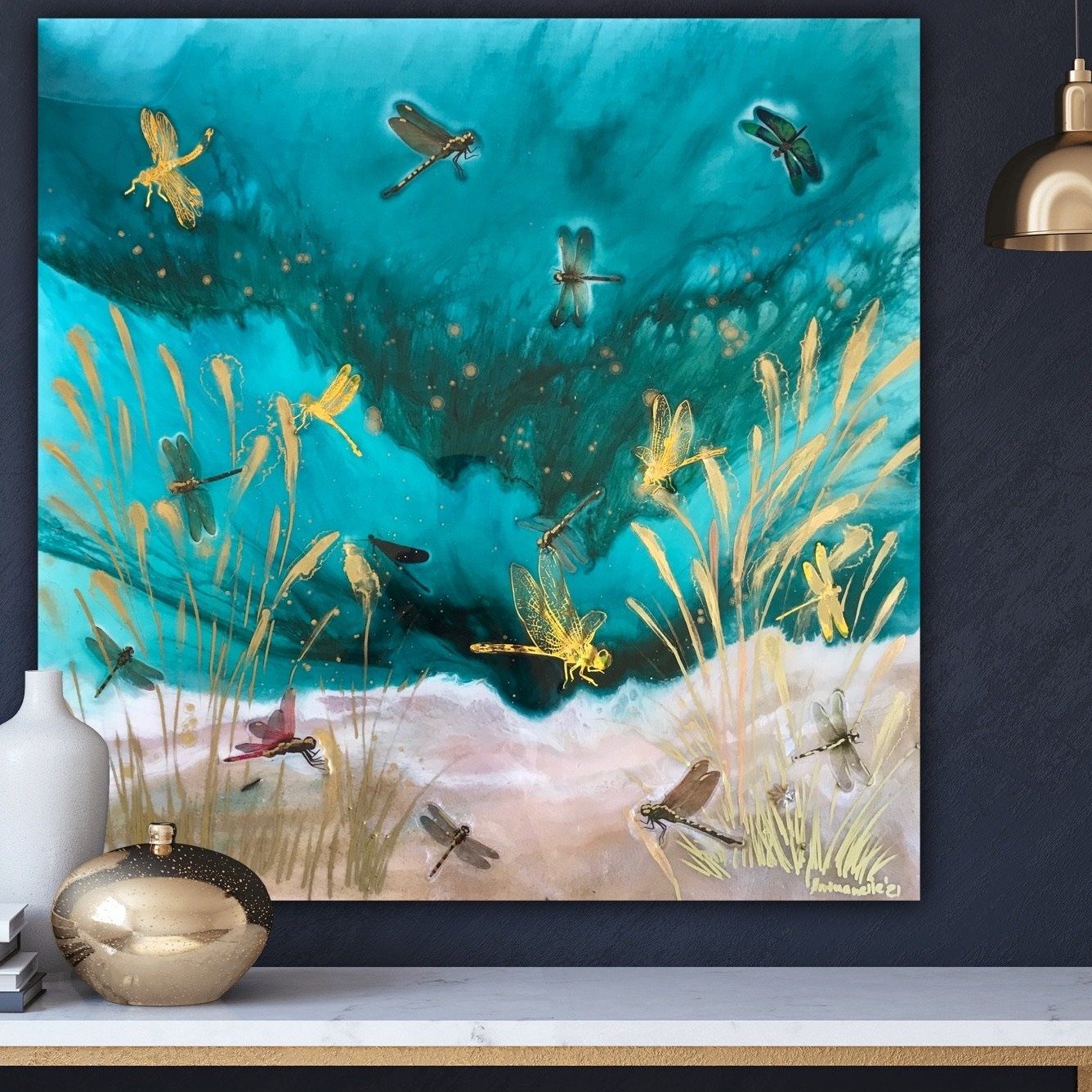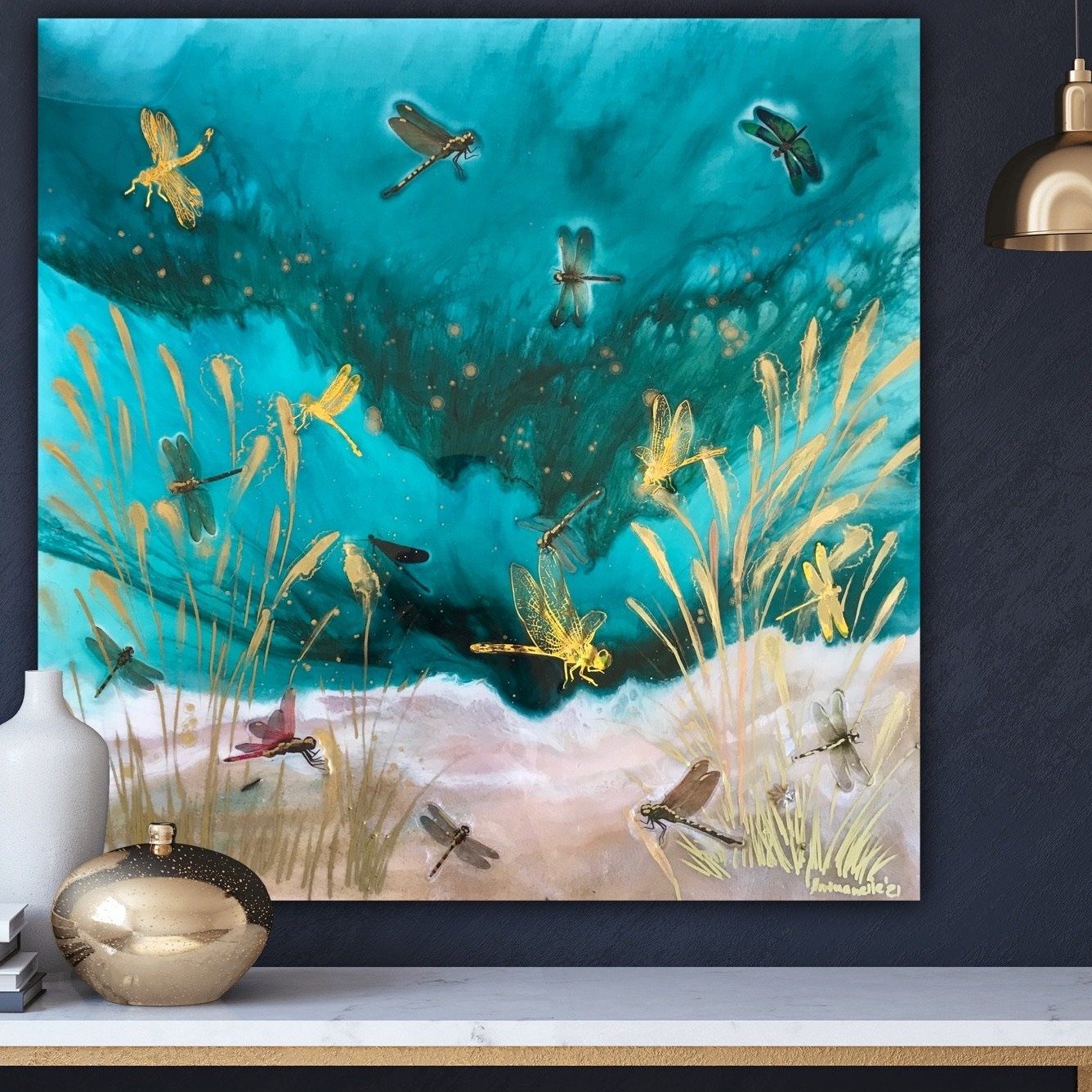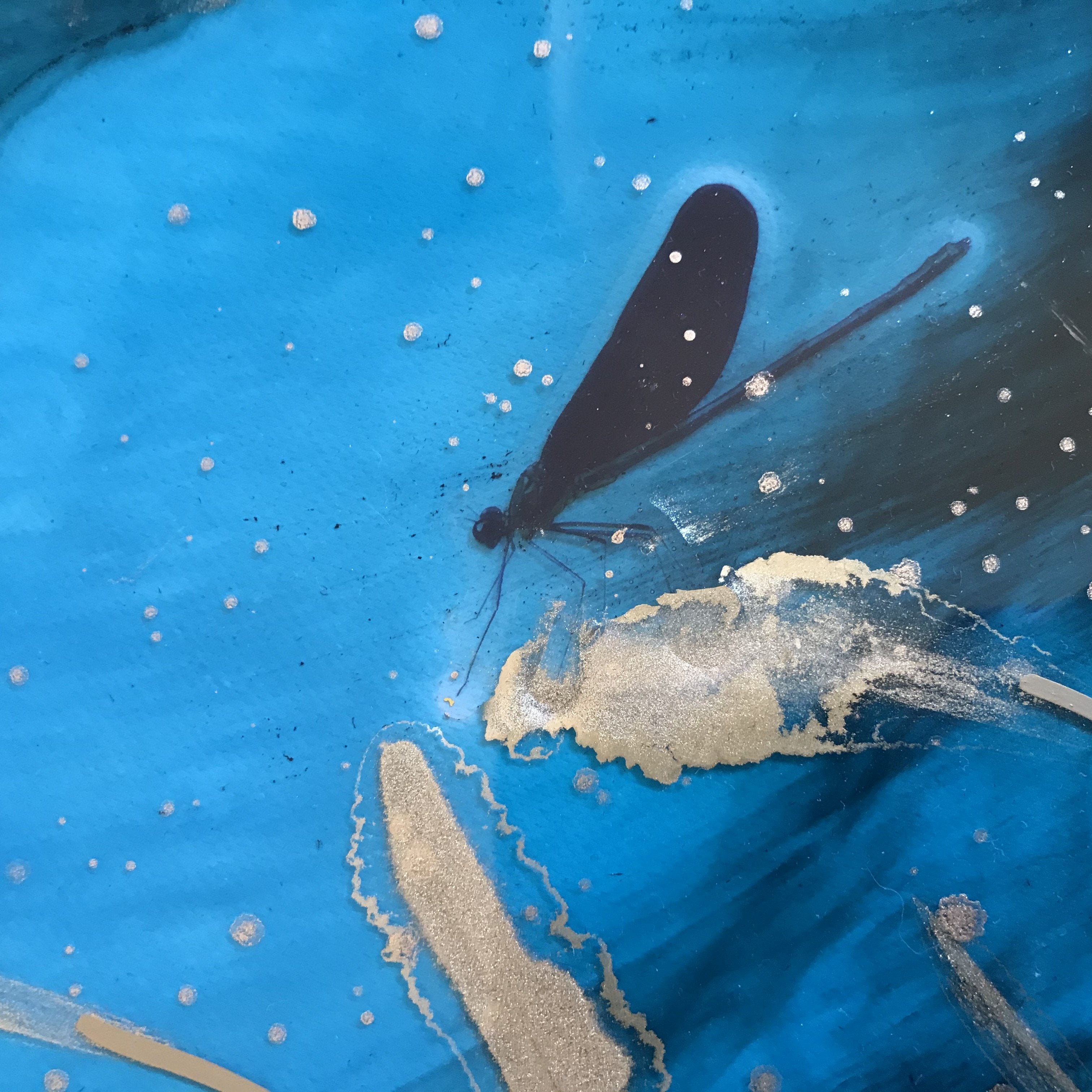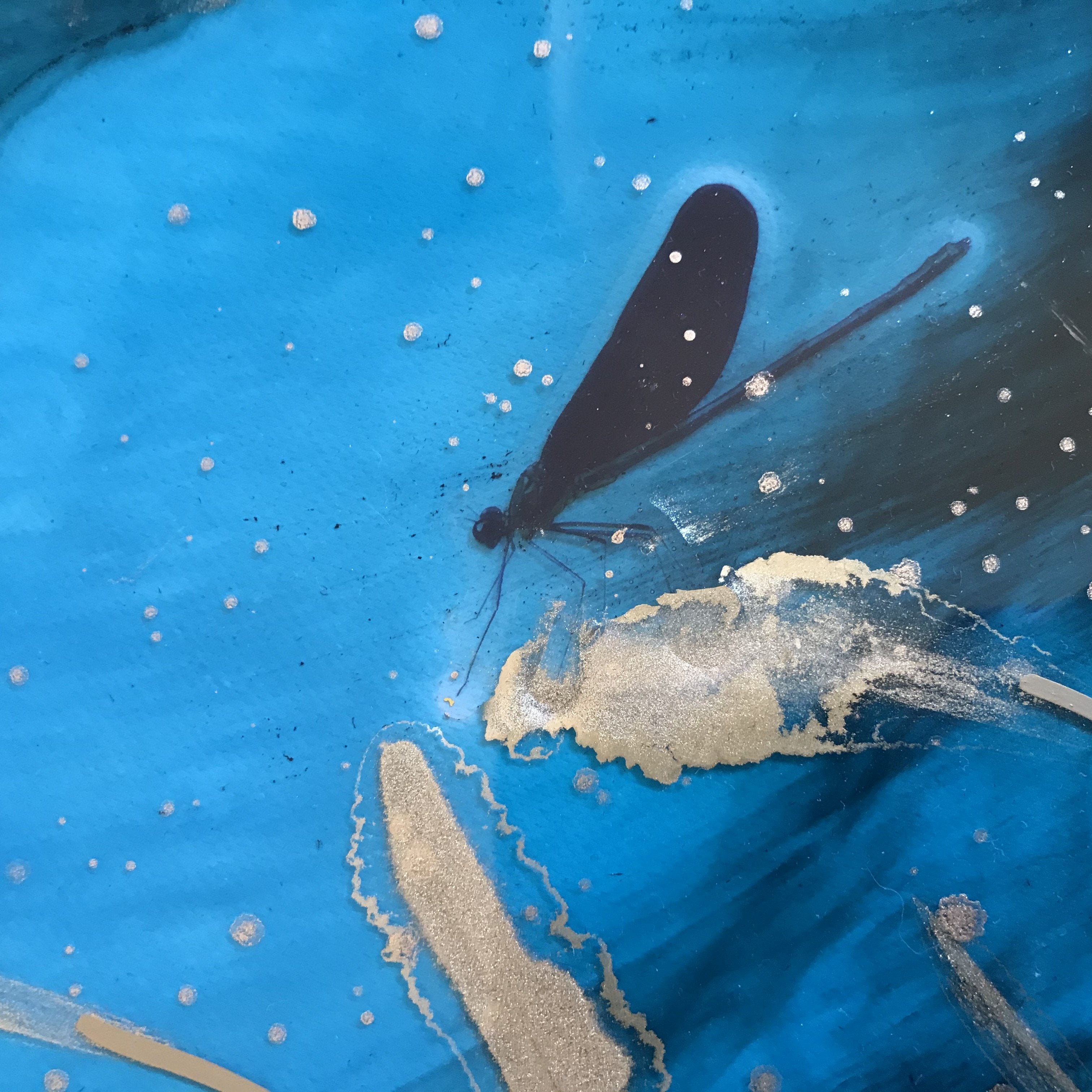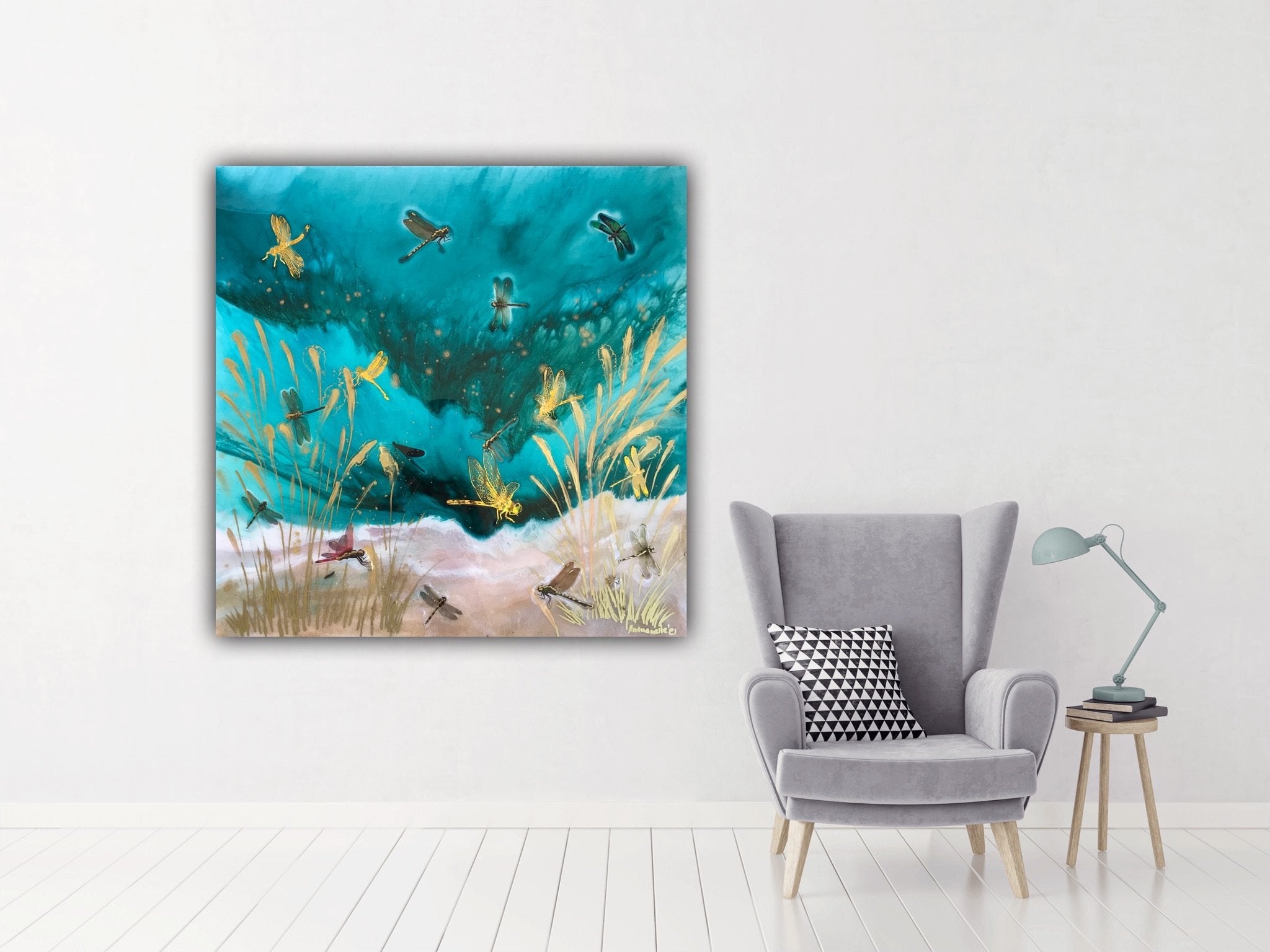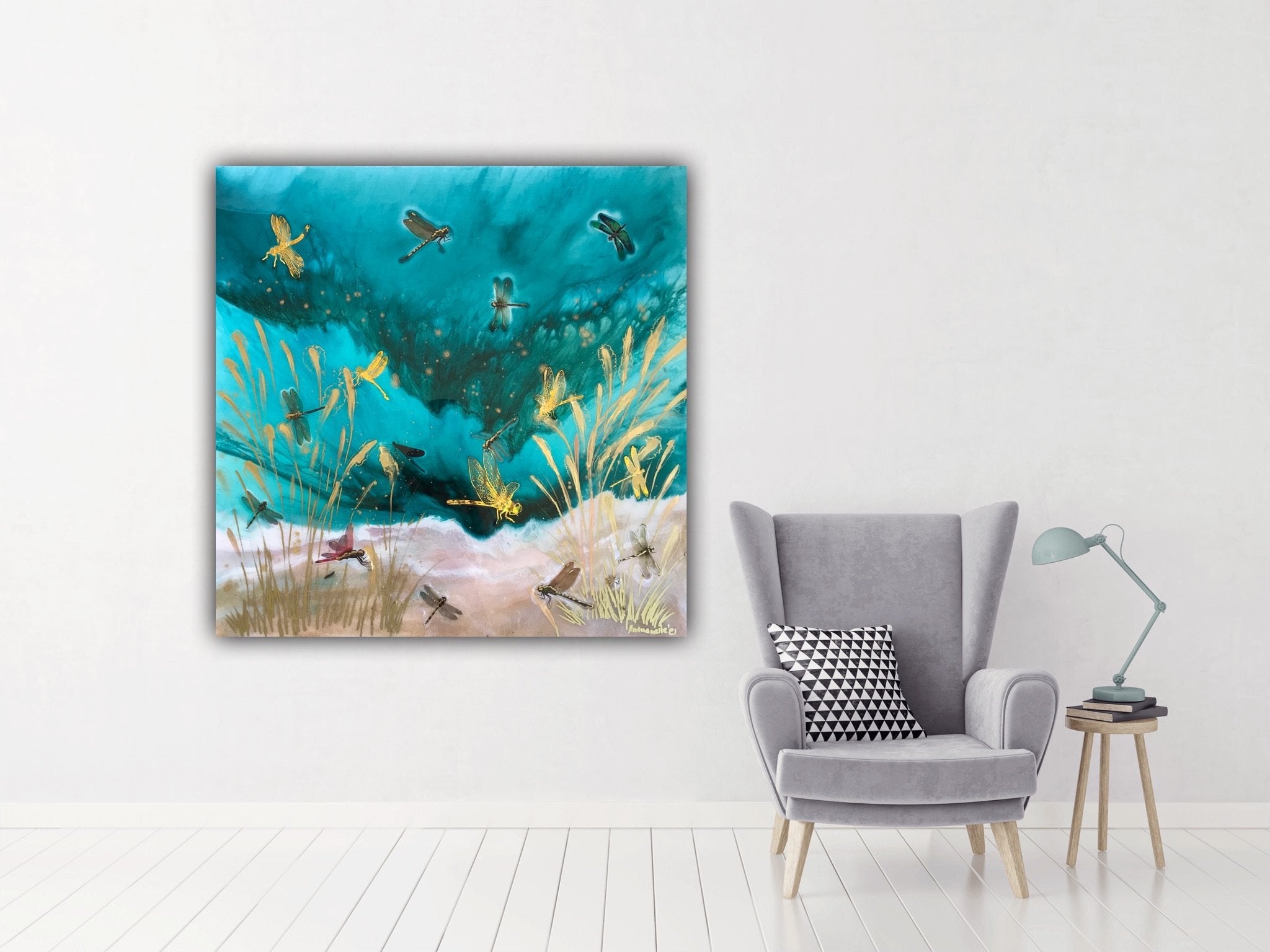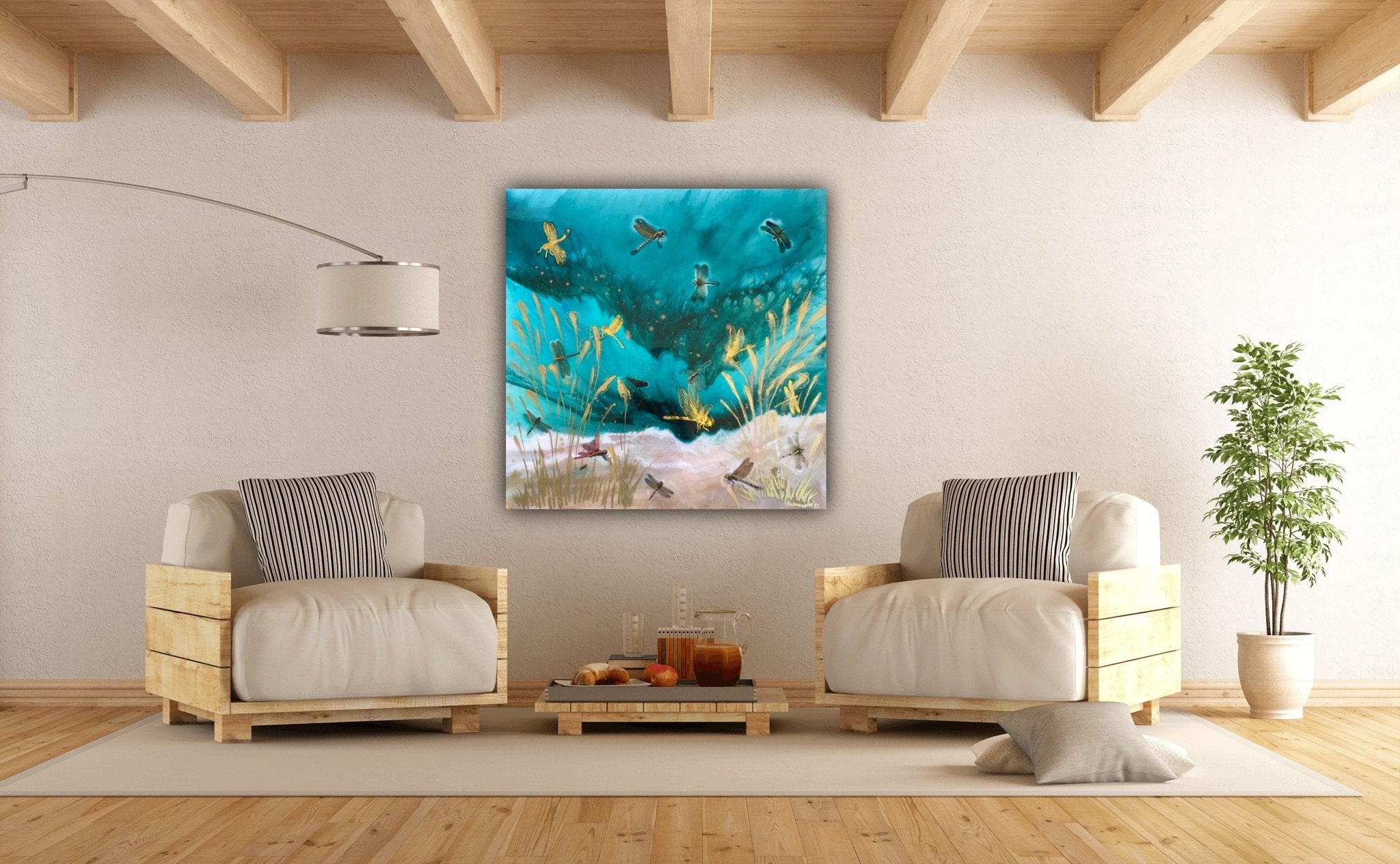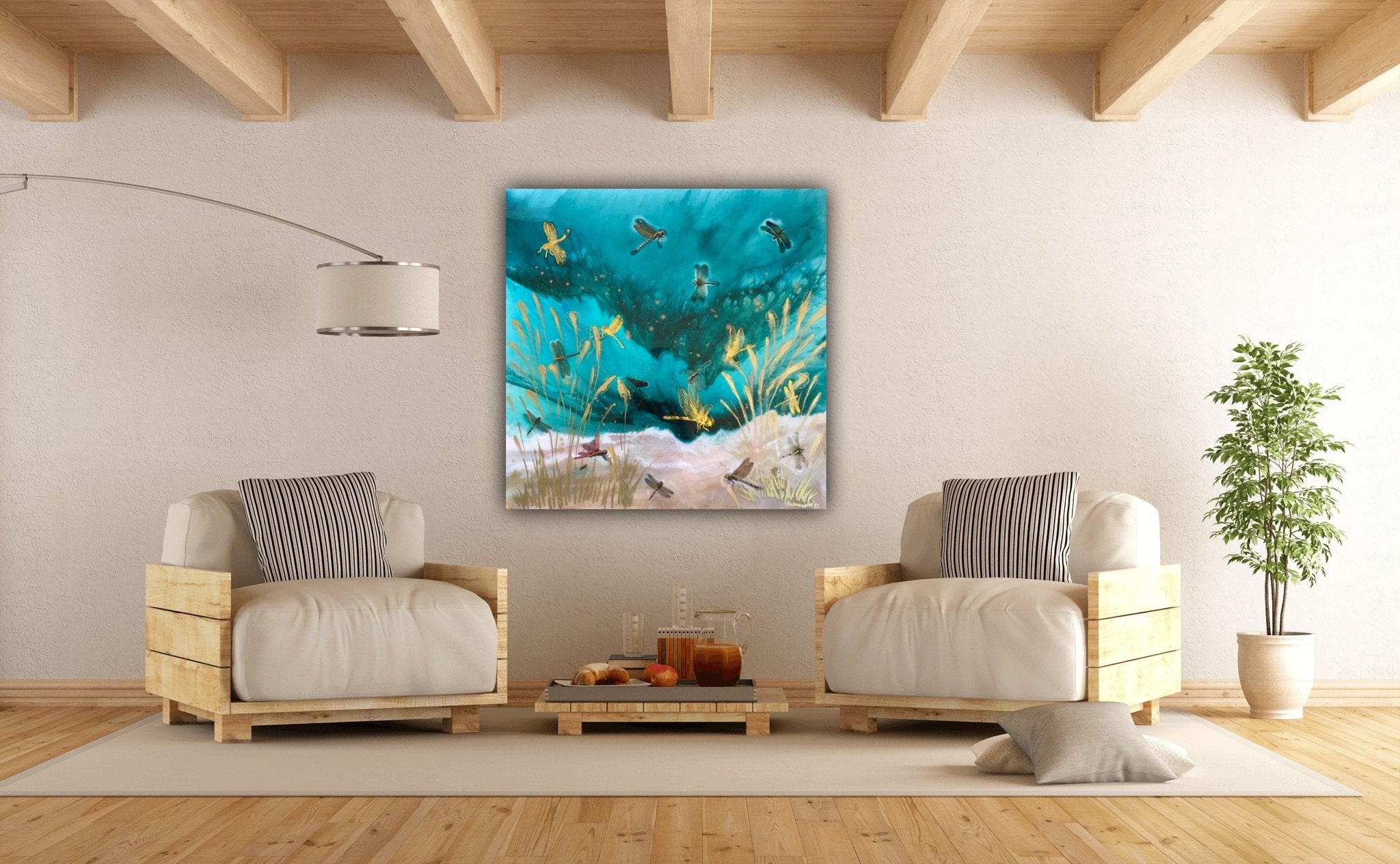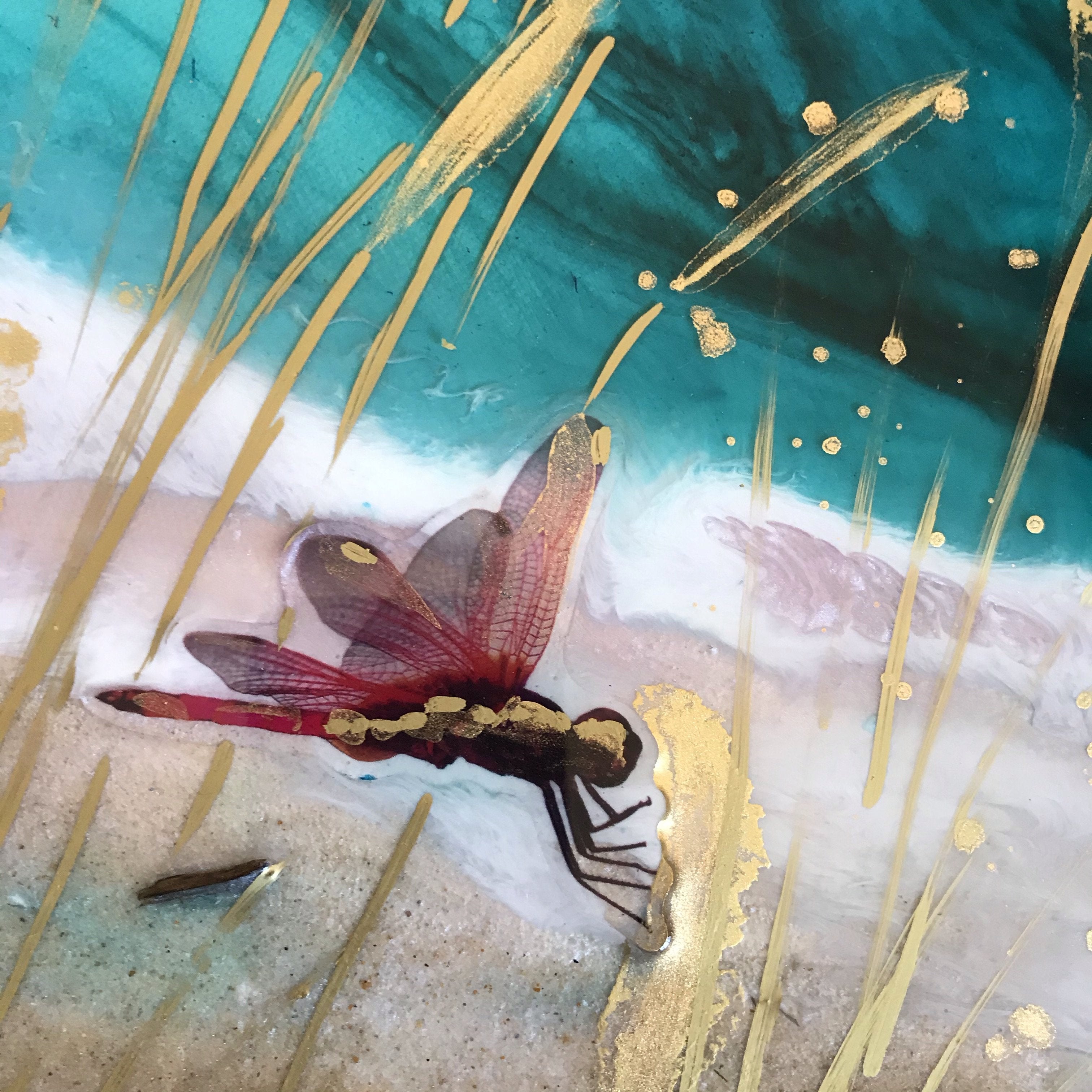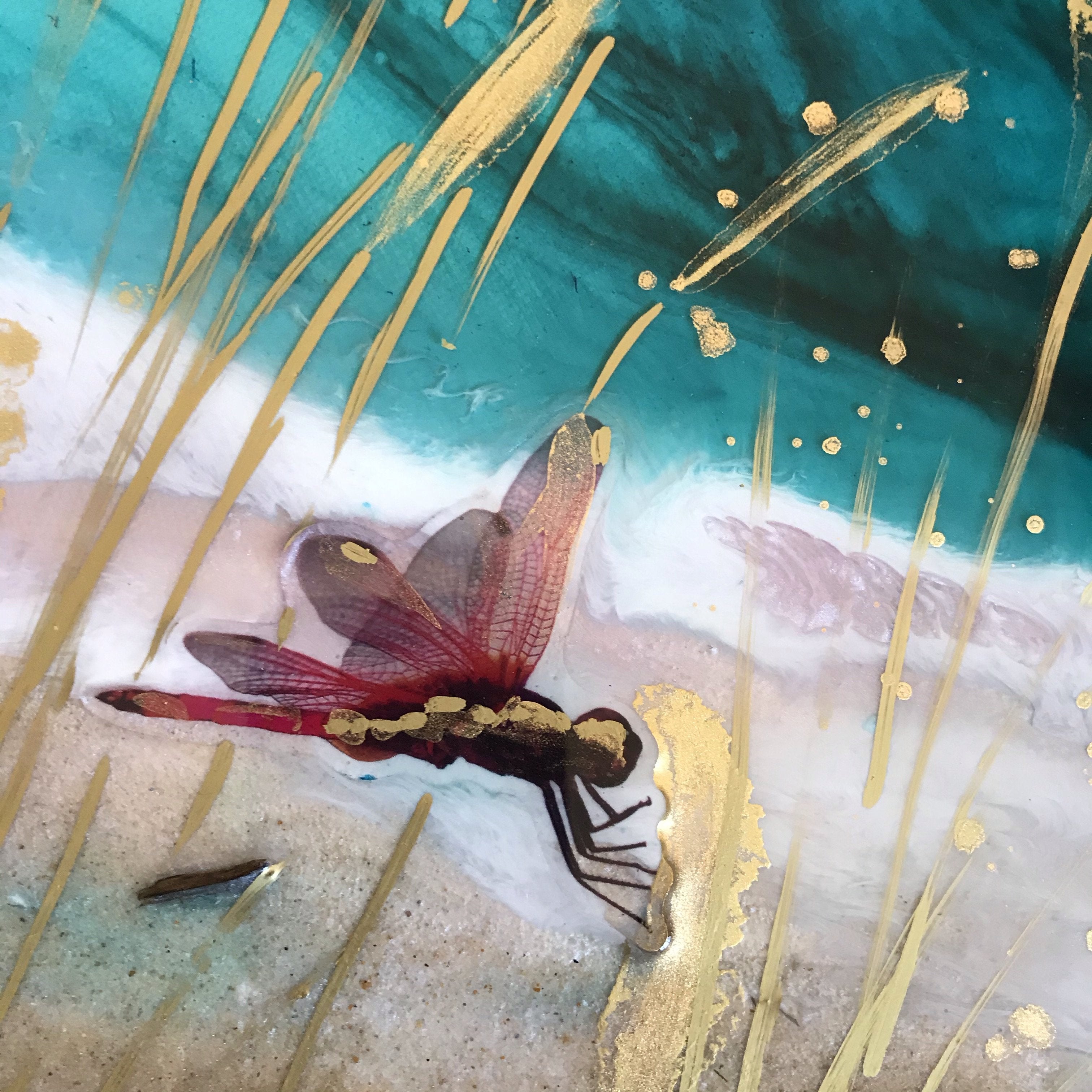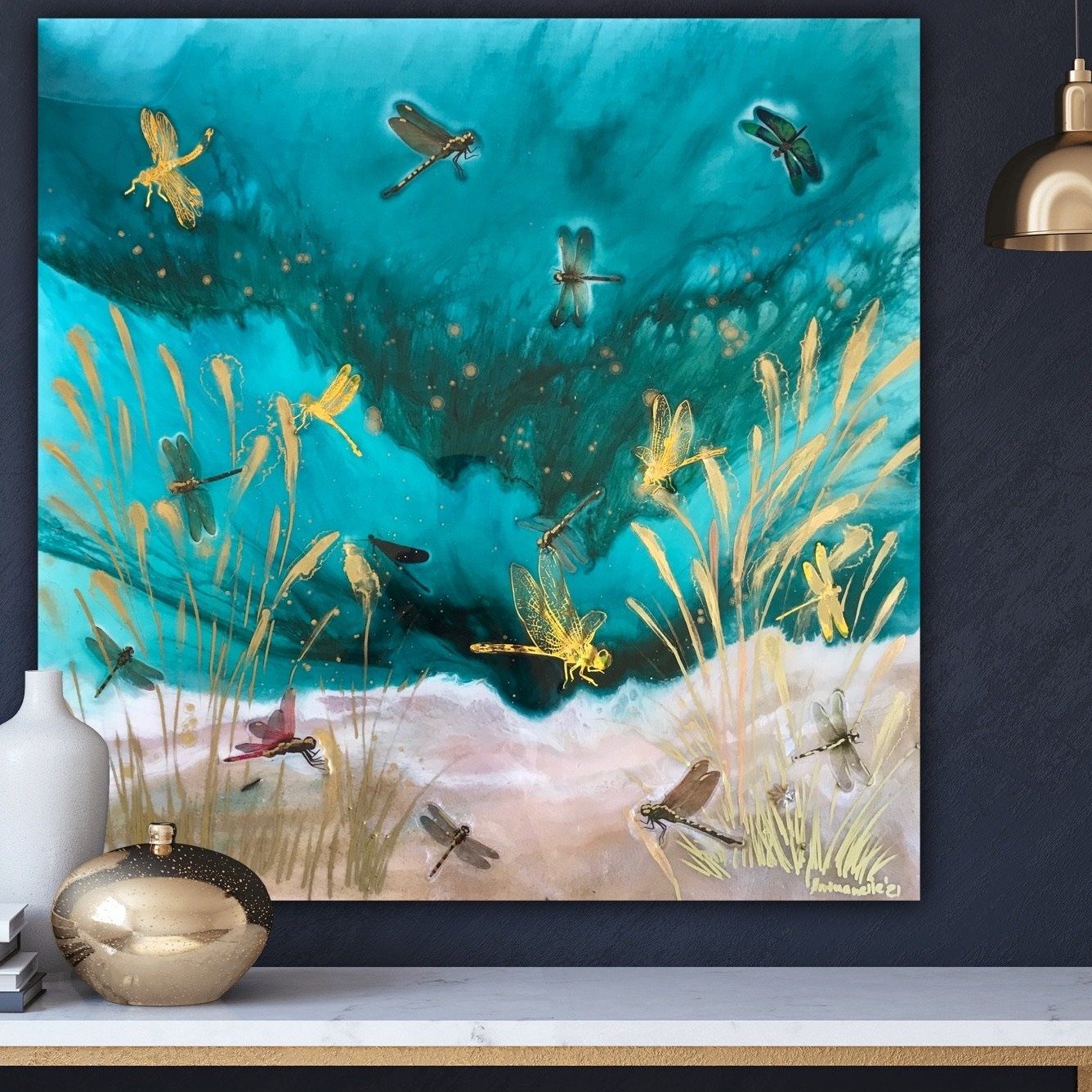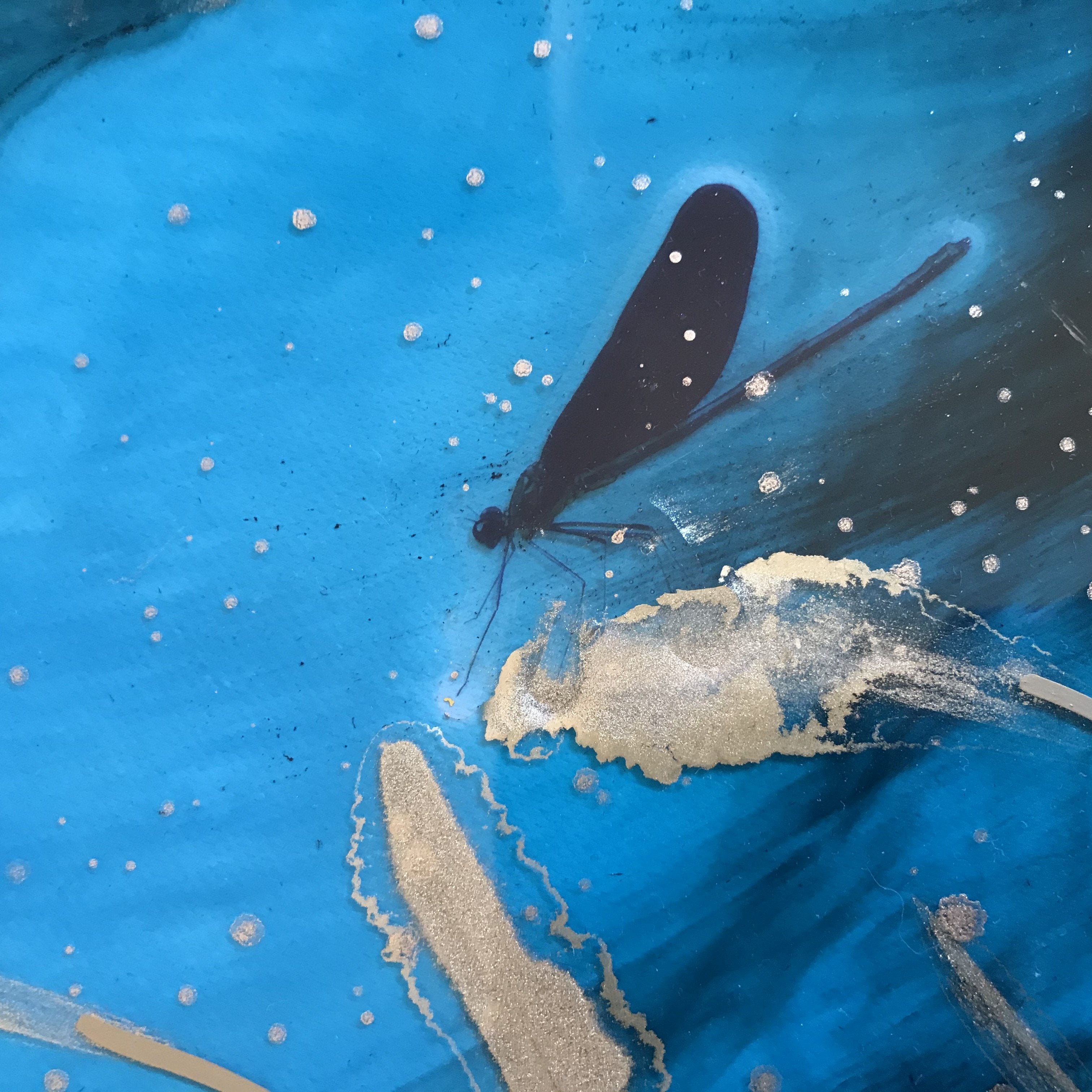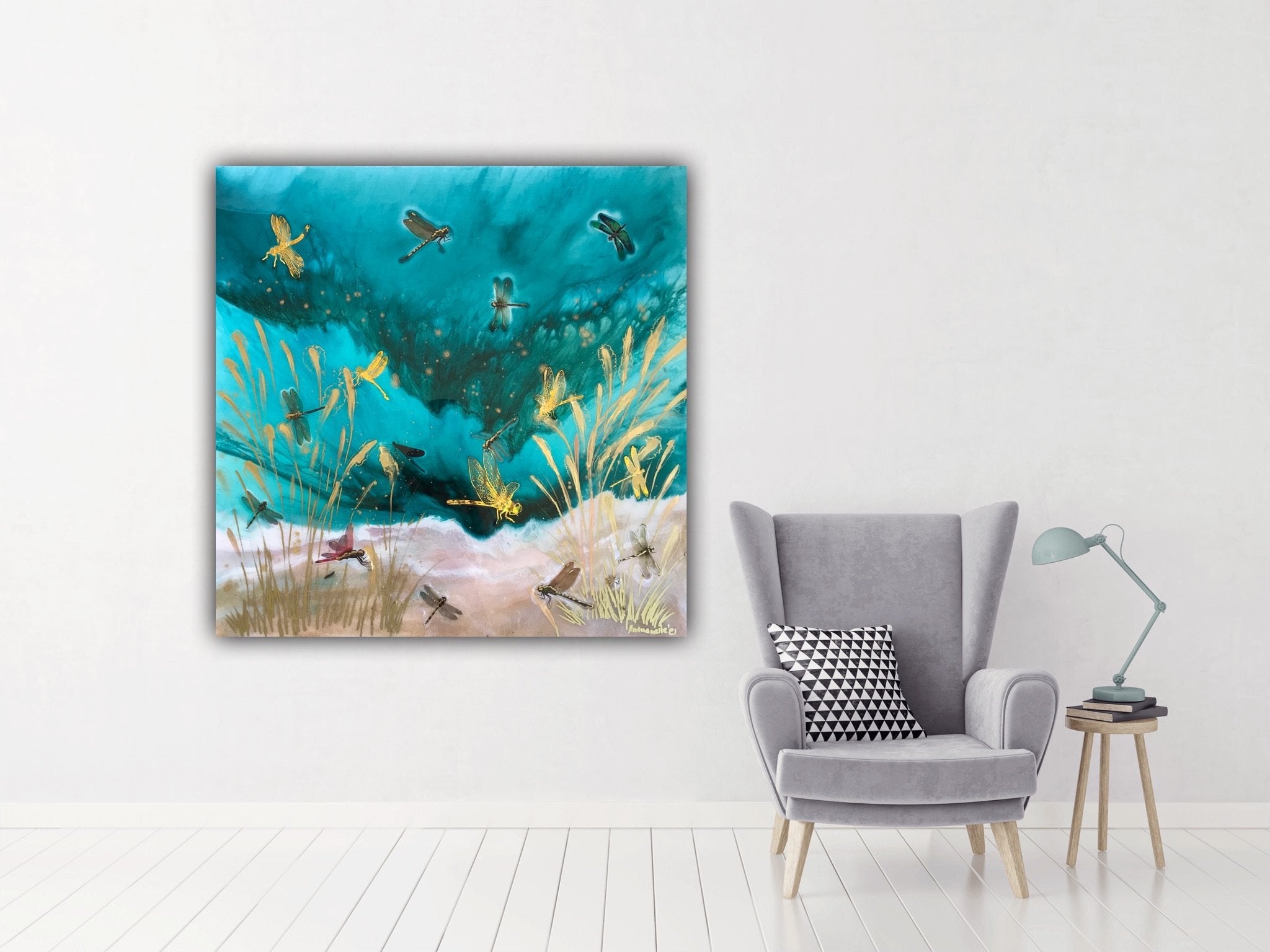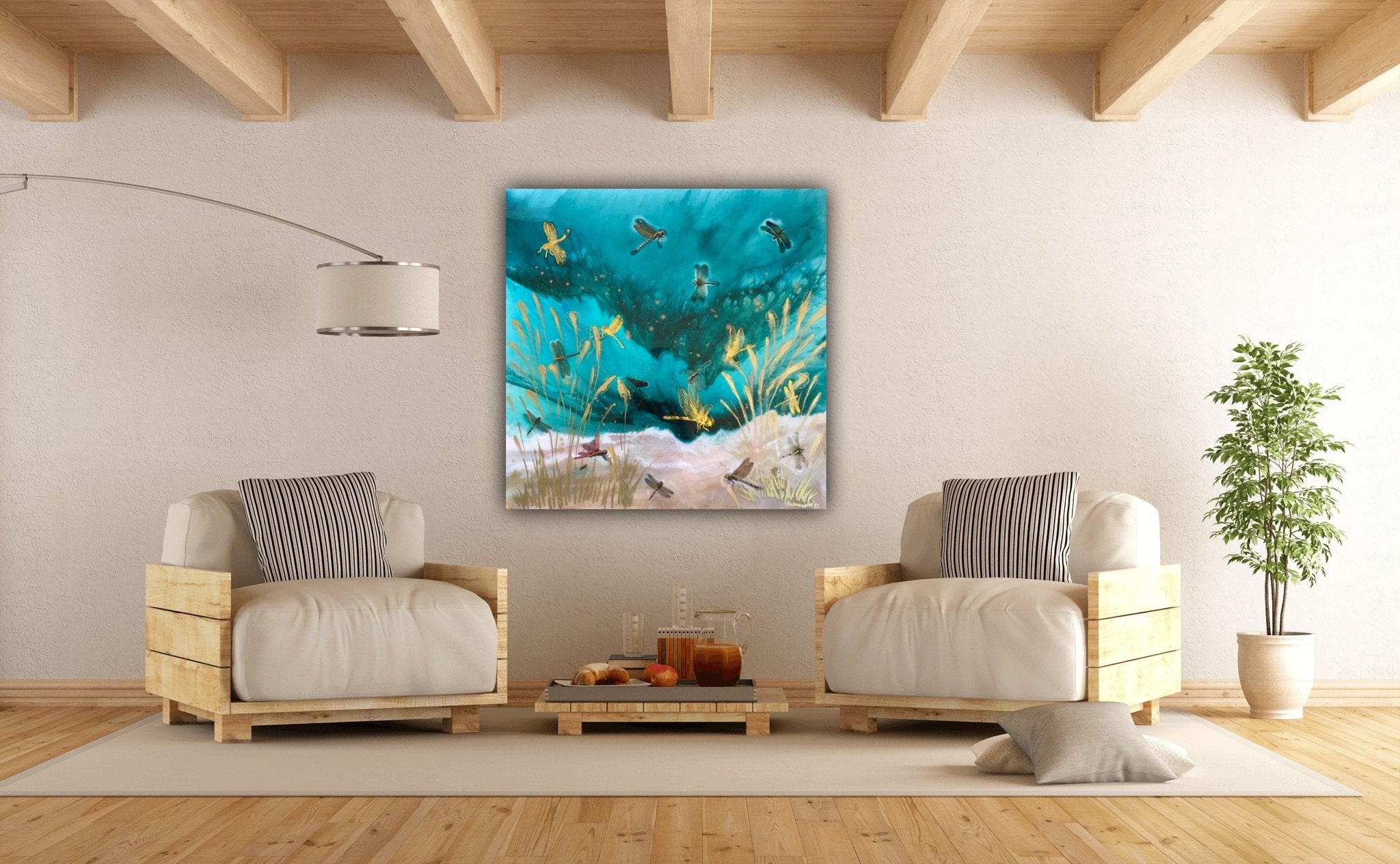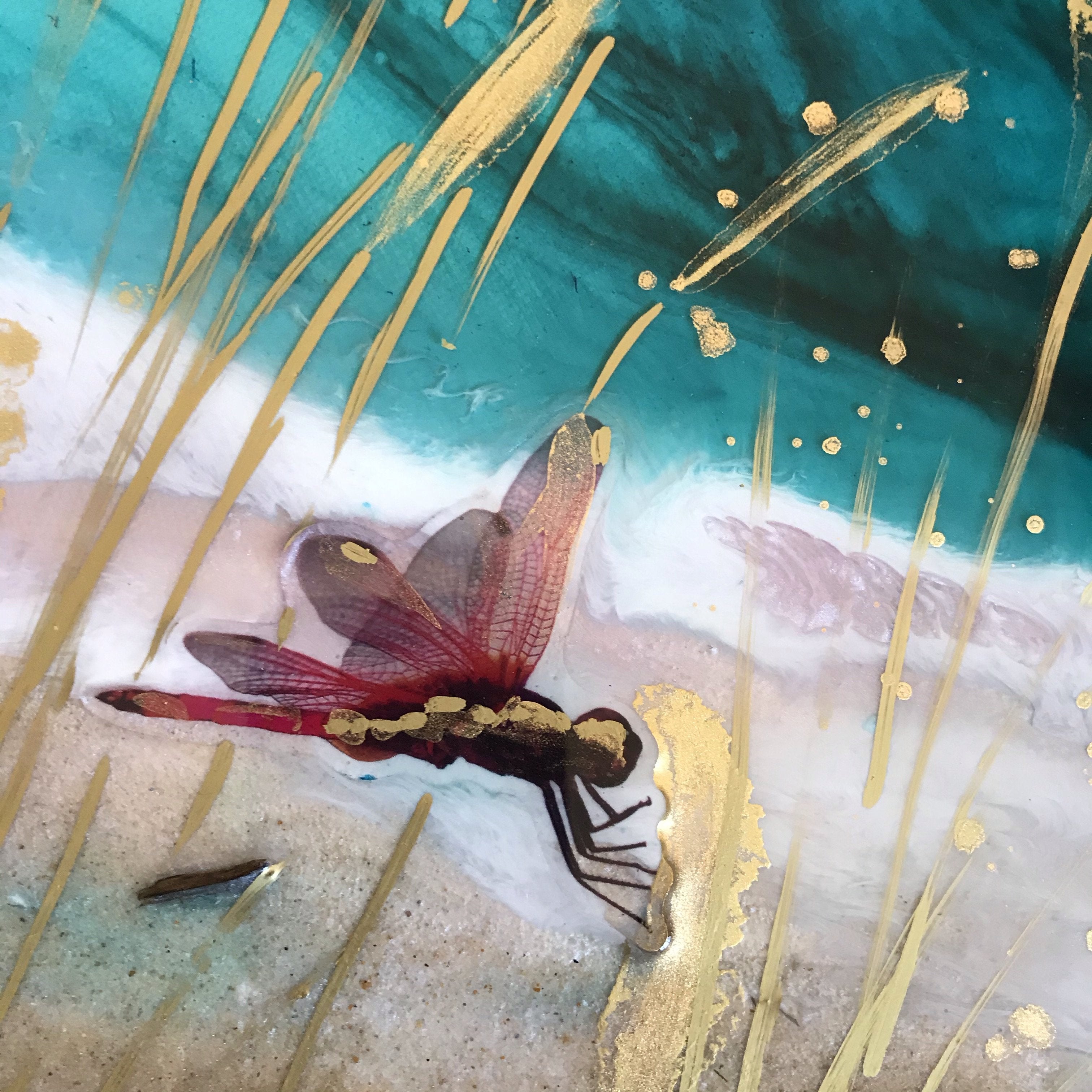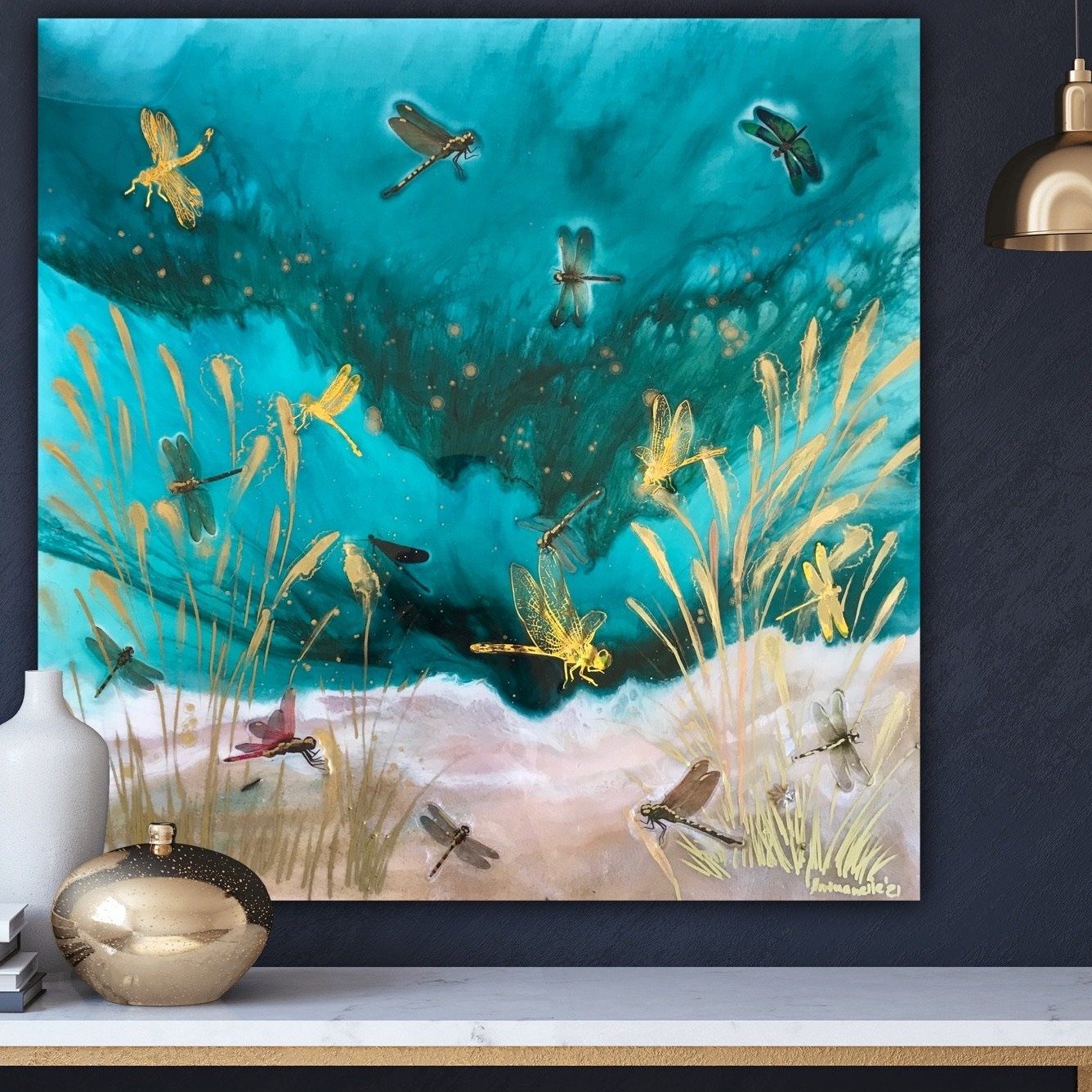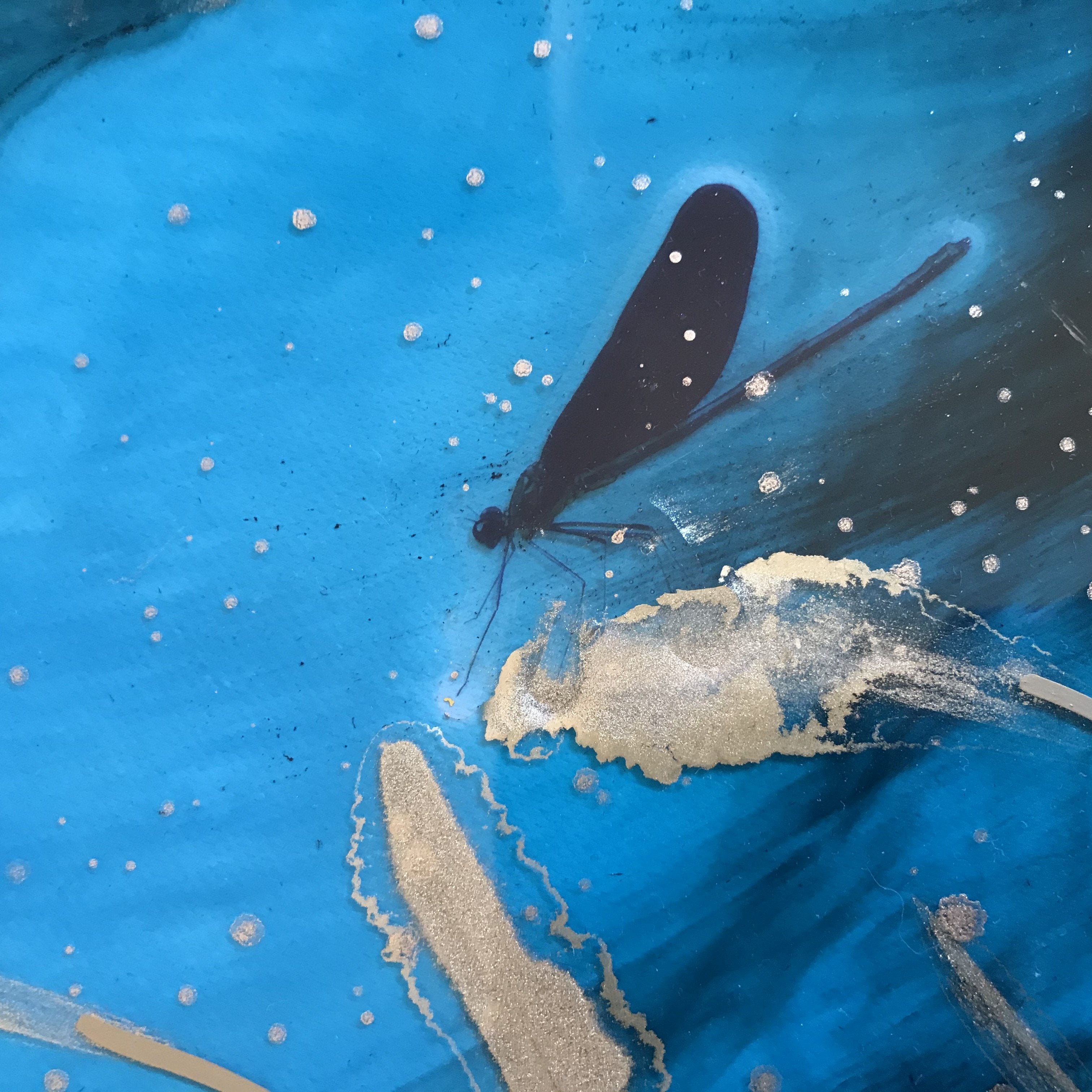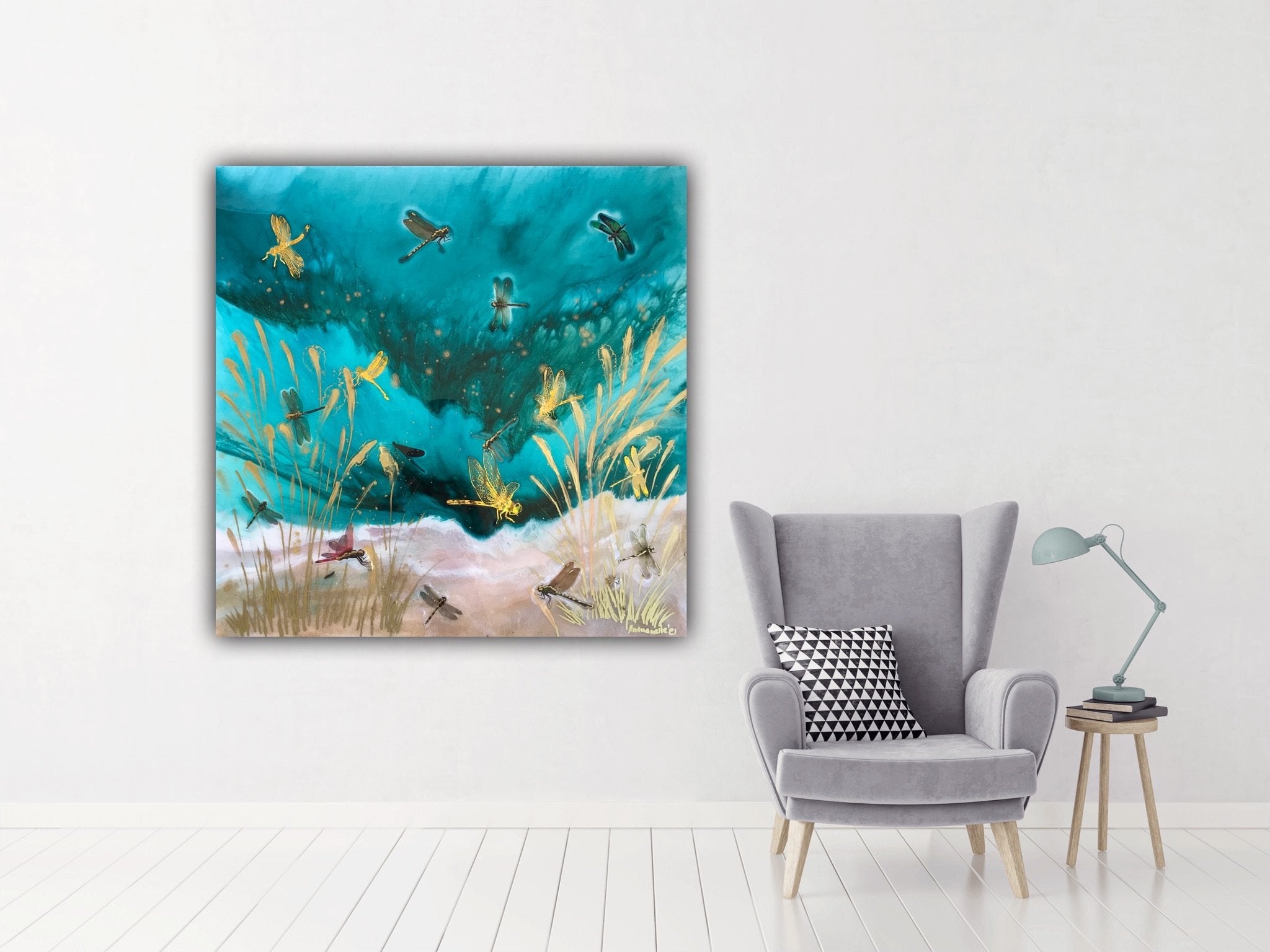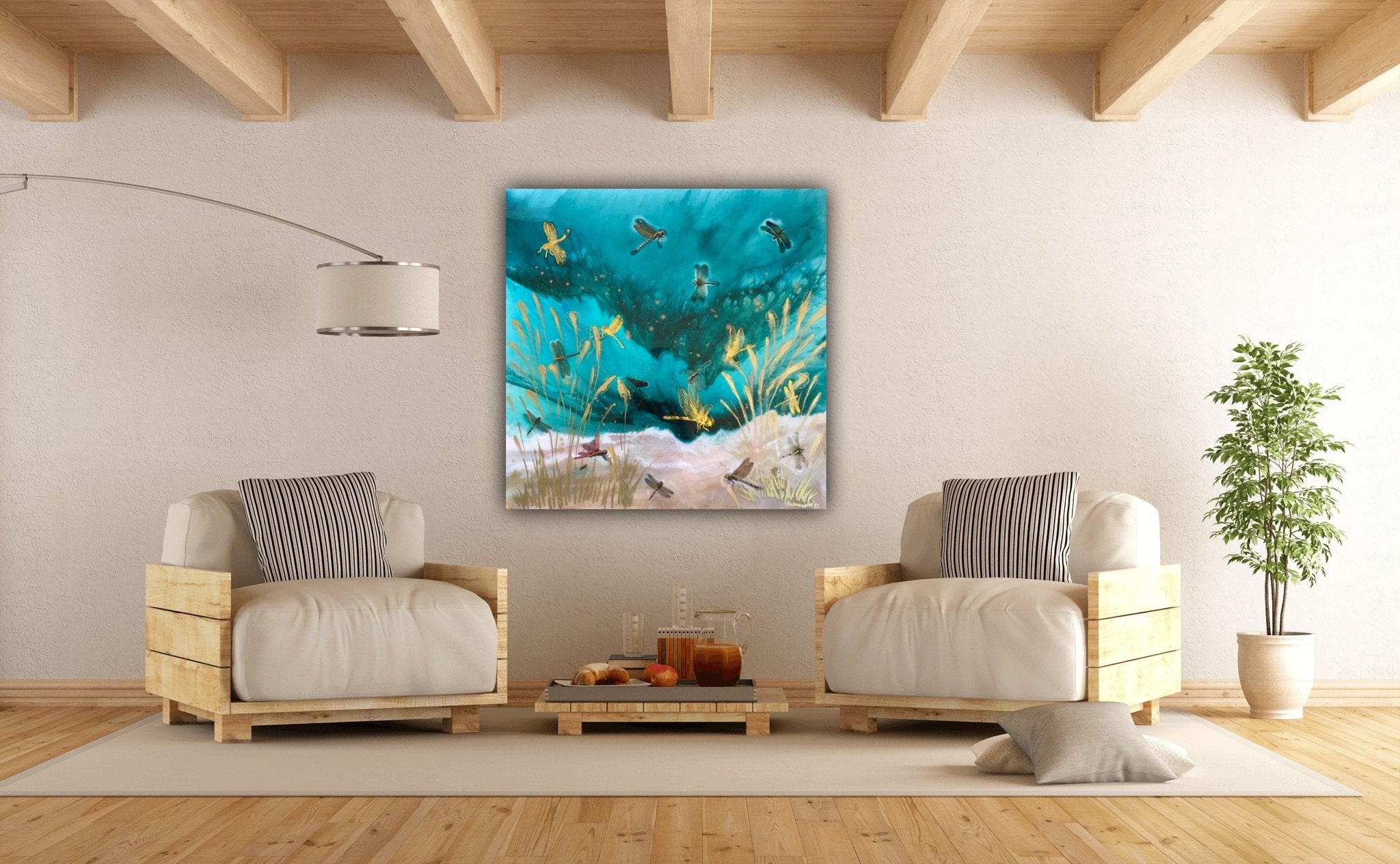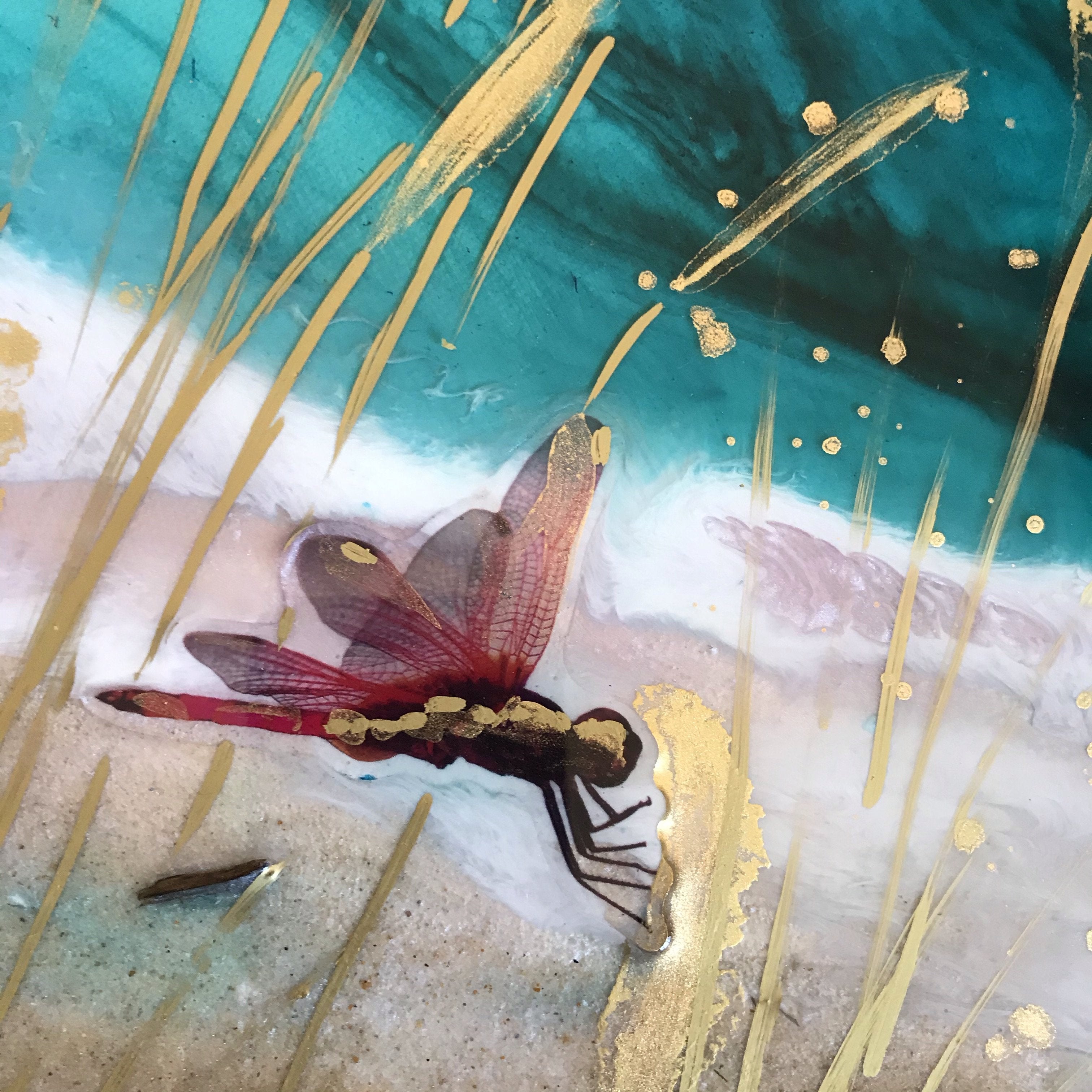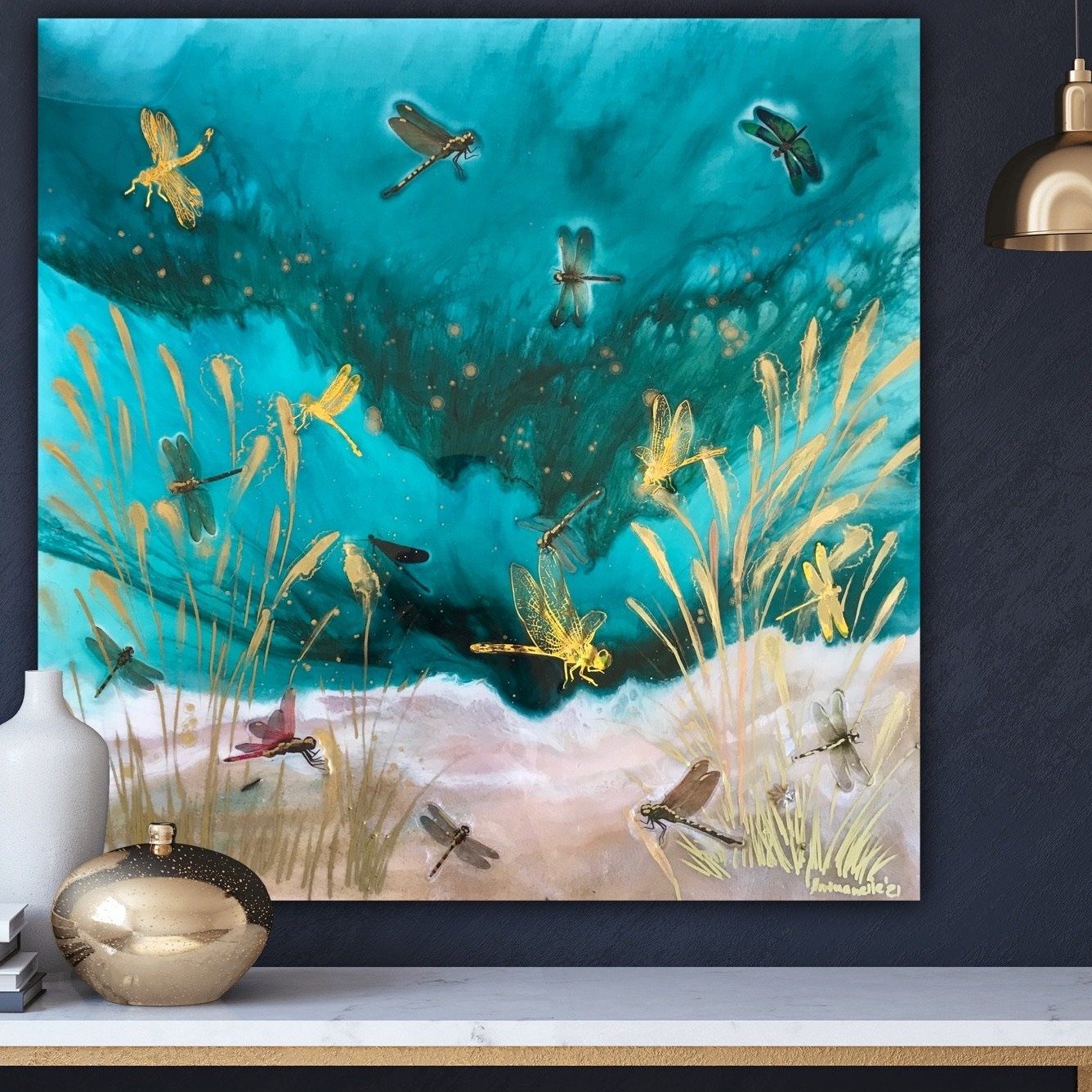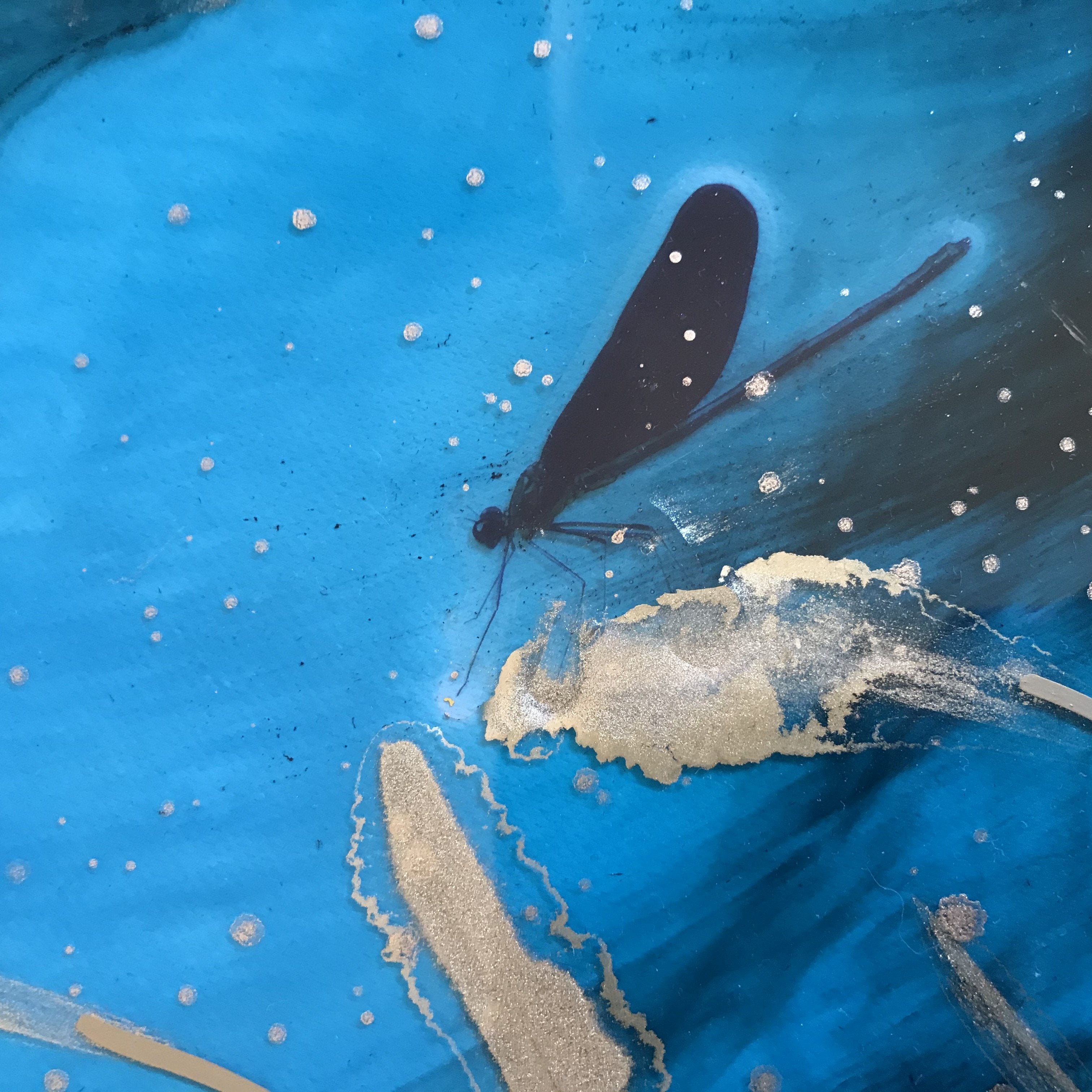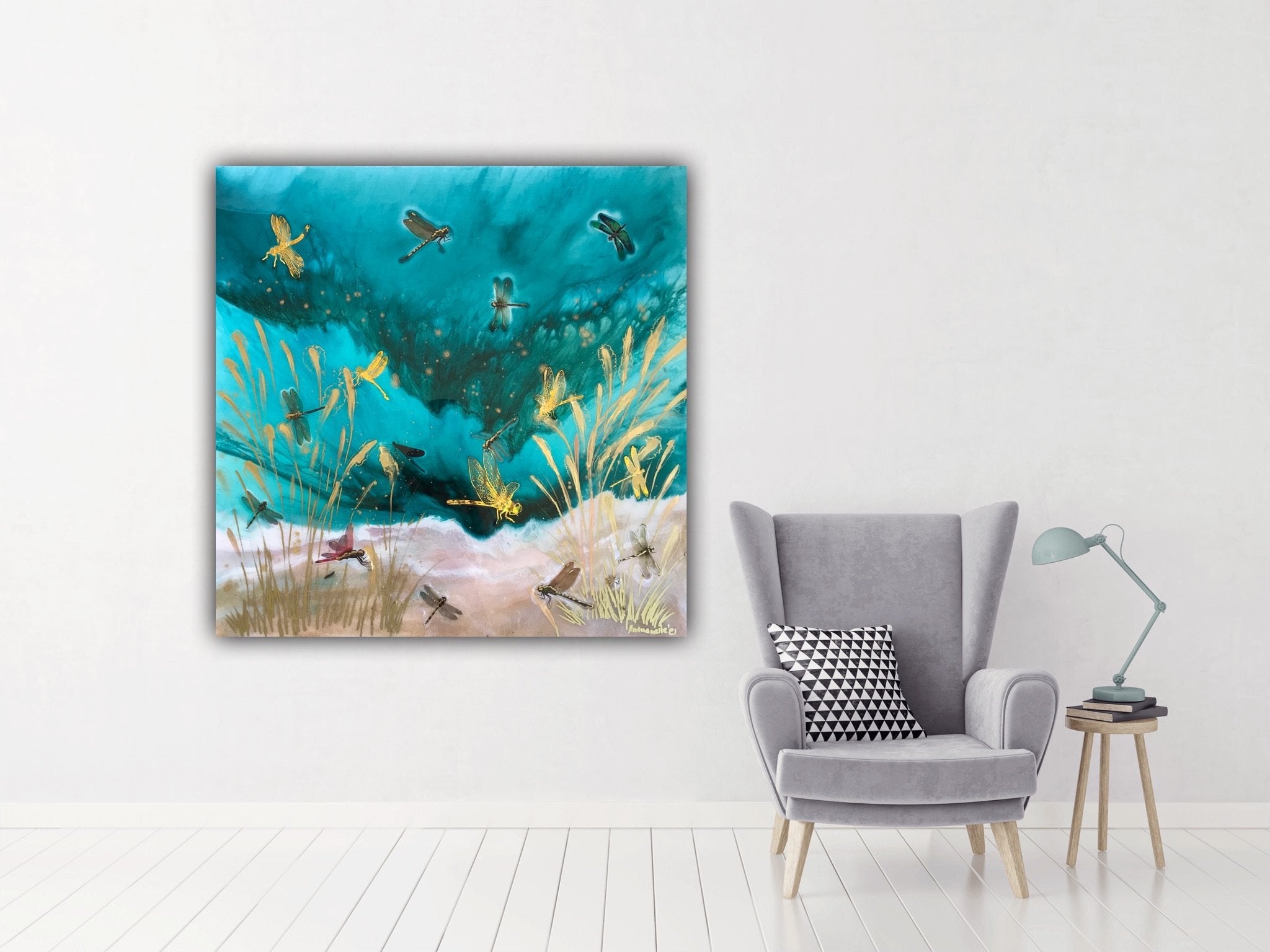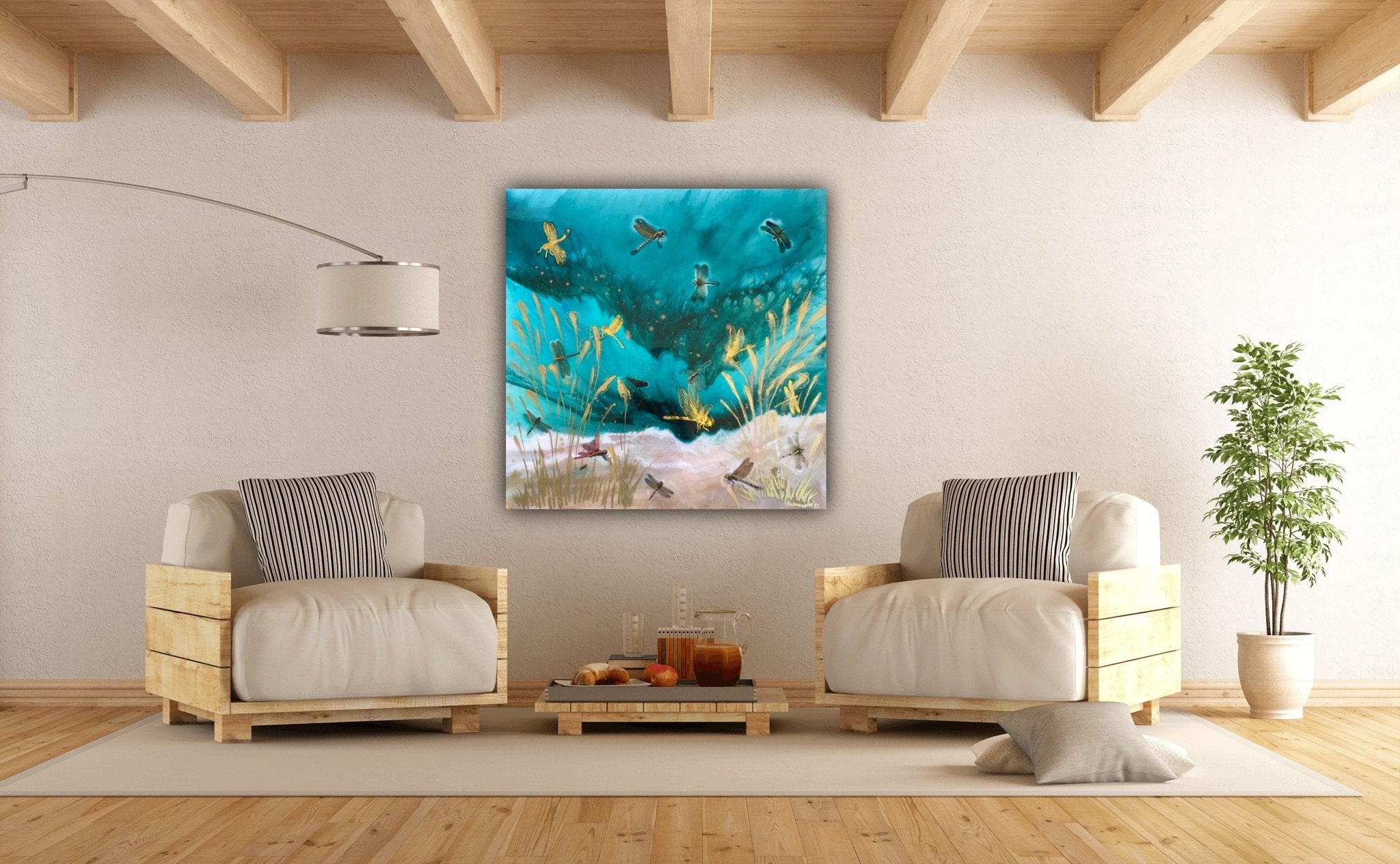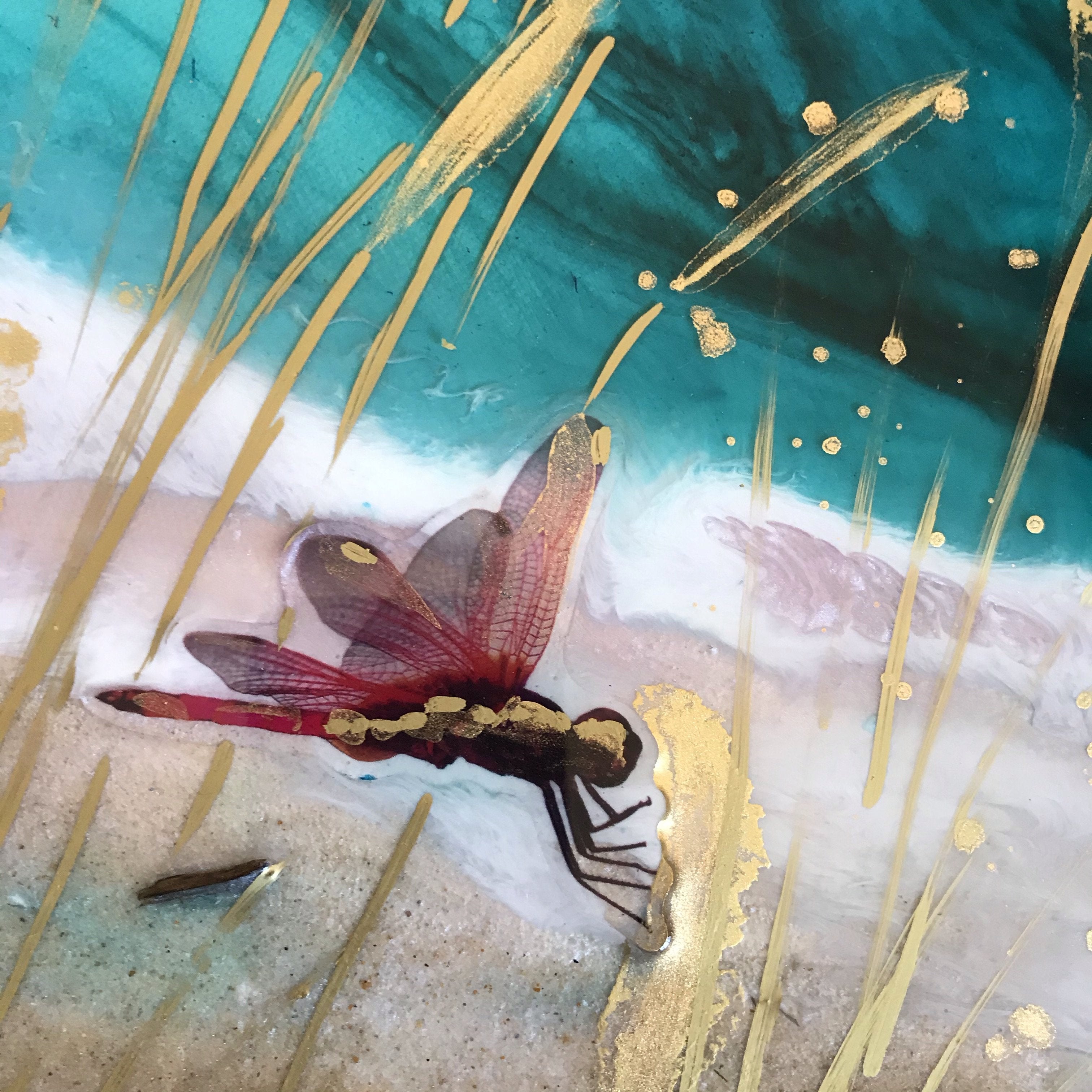 Gold Dragonflies Teal Seascape. Limited Edition Print. Antuanelle
Golden Dragonflies in Green Teal Ocean Print with dragonflies flying in tall golden beige pampas grass, Golden Yellow  grass and dragonflies and bright teal  sea waves With soft beige sand. Gold Accents on the print are matt and not metallic as they are printed with SMYK inks. If you would like the Print to be hand-painted over with metallic gold please contact me antuanelleart@gmail.com.
it's like a journey of souls - through many incarnations, they complete their cycle... 
I'm 5 , summer afternoon heat, I'm laying in tall yellow grass, looking at the dragonflies flying above and warm wind brings salty ocean aroma and sound of quiet waves and my gramma calling my name far away - she doesn't see me - I'm hiding, counting whisper clouds and dragonfly fairies in the golden light. I'm 5 everything is possible....
 This abstract ocean Artwork uses rich gold, deep velvet teal,  crisp white, and warm earthy beige and gold to transport you to the world of your childhood memories , full of sun and love.
Features: 
Multi-coloured hymn to coastal dragonfly beauty
Tropical Dragonfly Print will add a touch of South Hampton Style to your home
3 finishes - GiClee Paper, Acrylic and Canvas
Completely Flat
Contact Me to get Free Mock up on Your wall
Chat Now - Send me a photo of Your wall and get Free Mock Up
Click "Chat" icon on right bottom corner of the page