15% OFF ALL Prints & Free Shipping. 50$ OFF Boho Neutral - Use Code [50$off]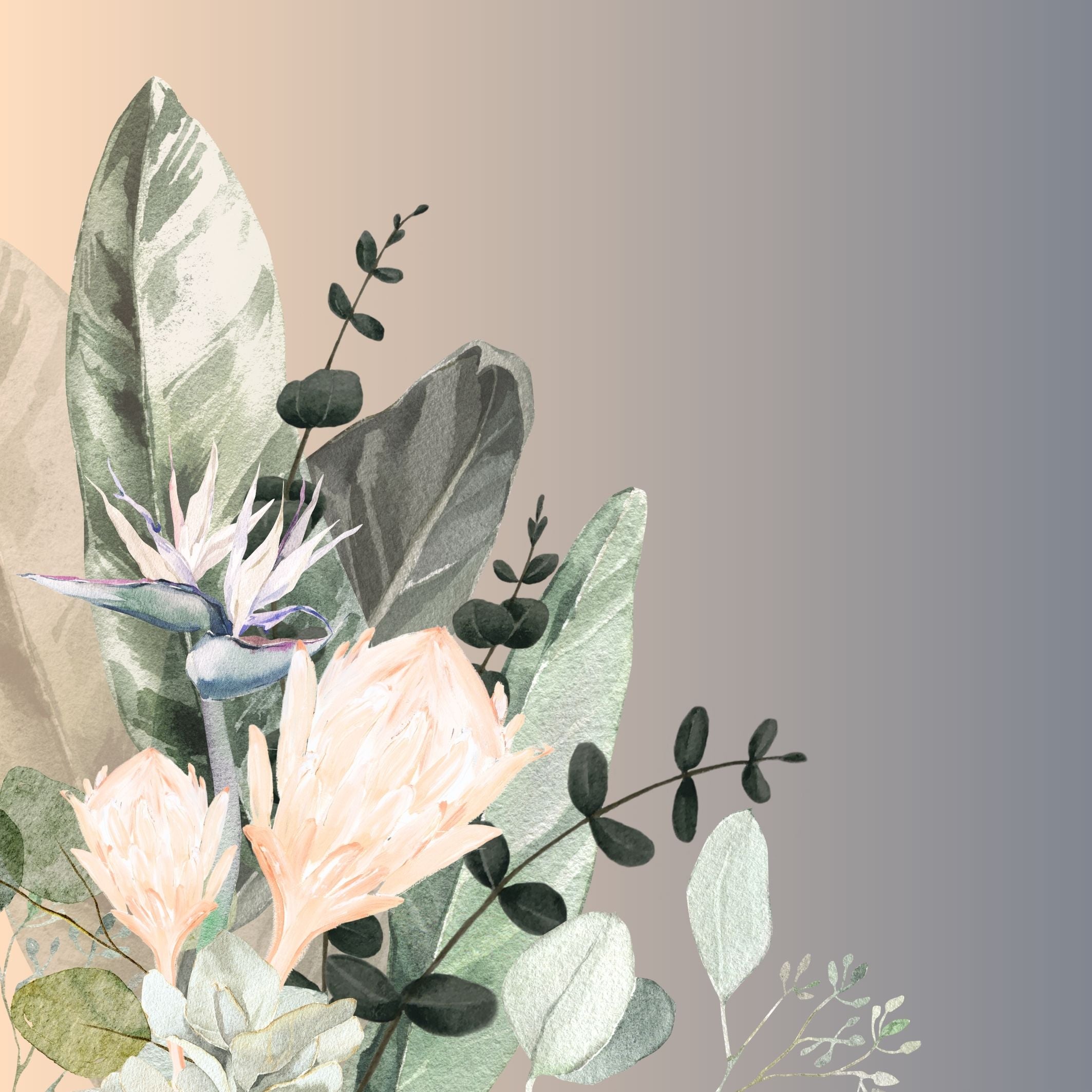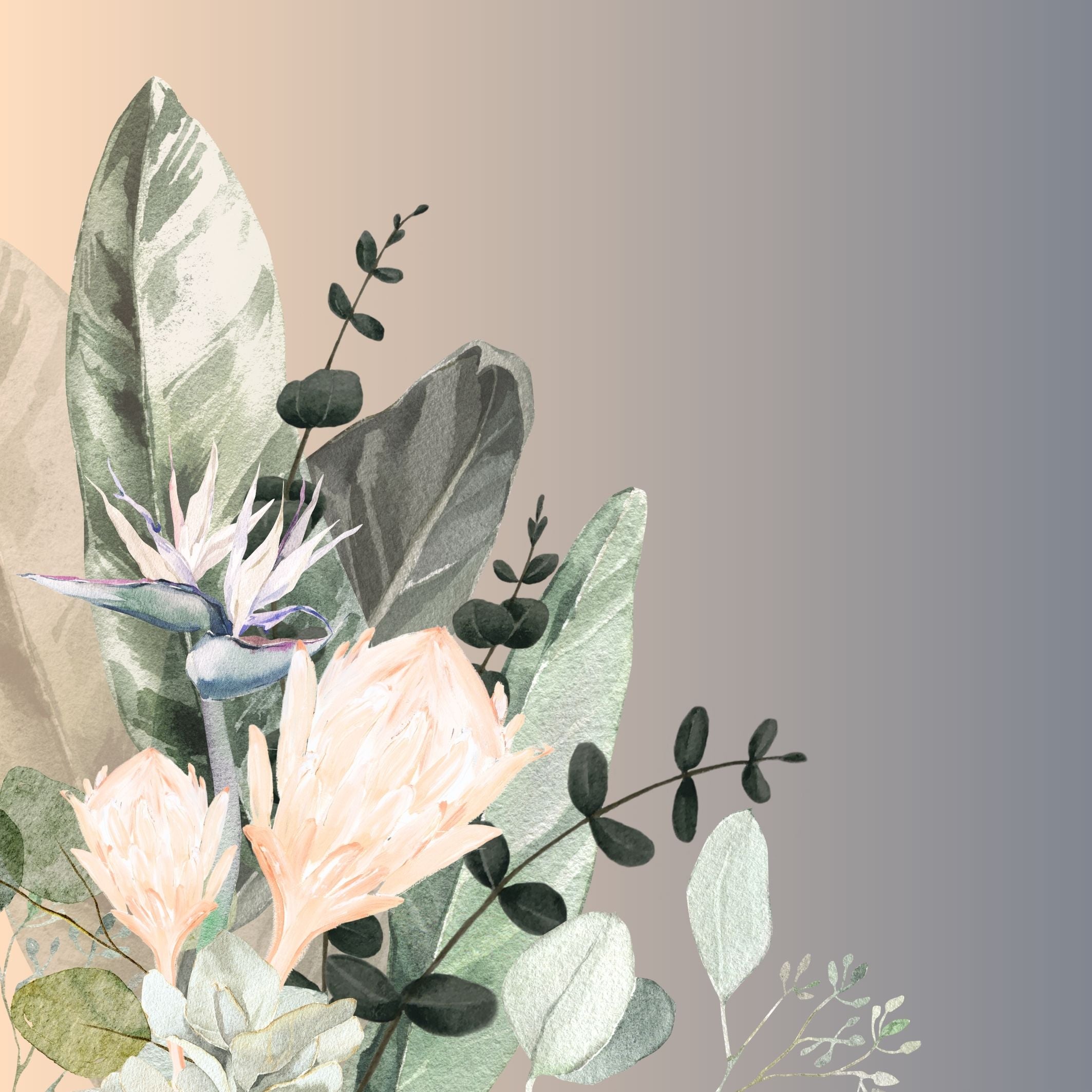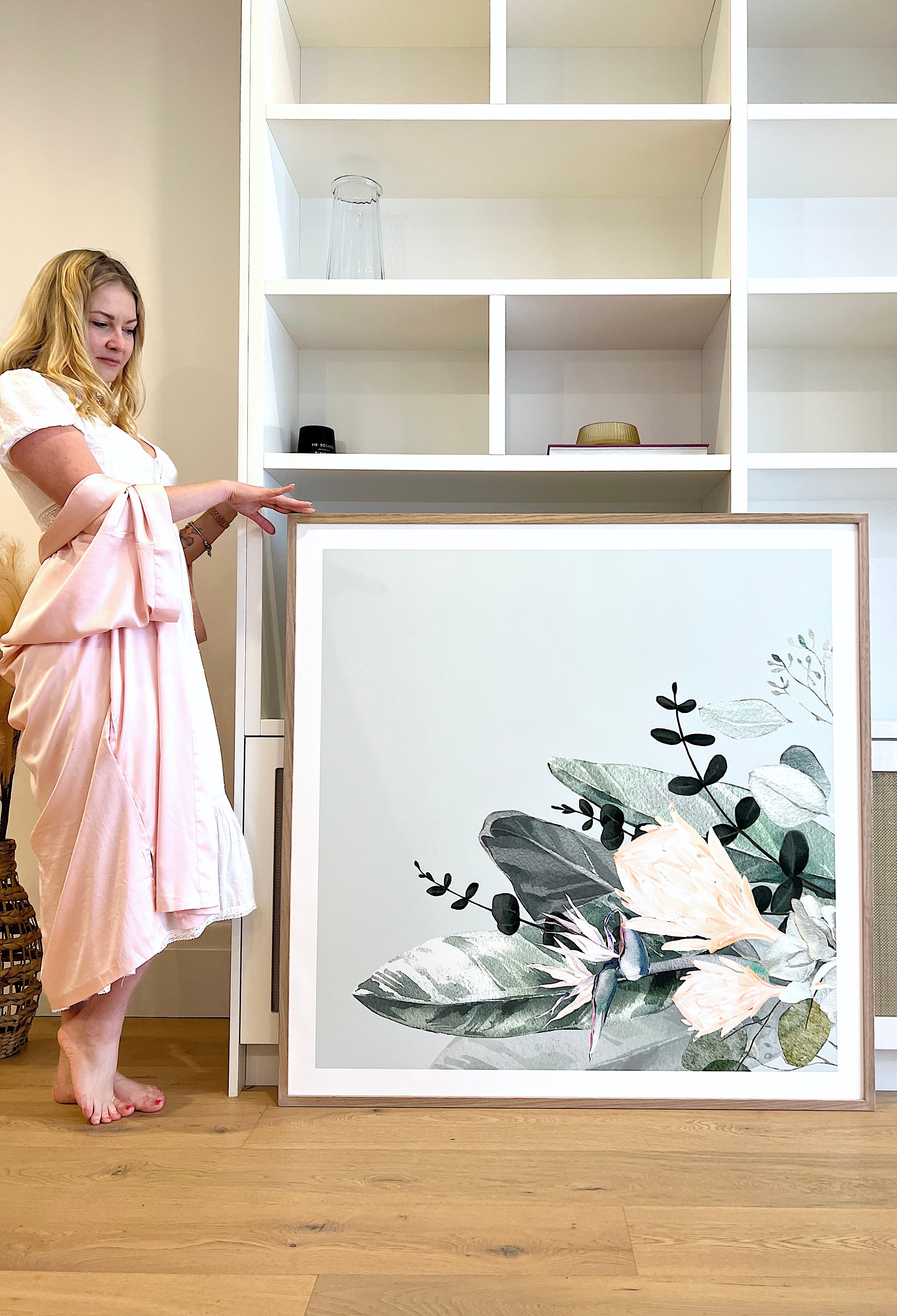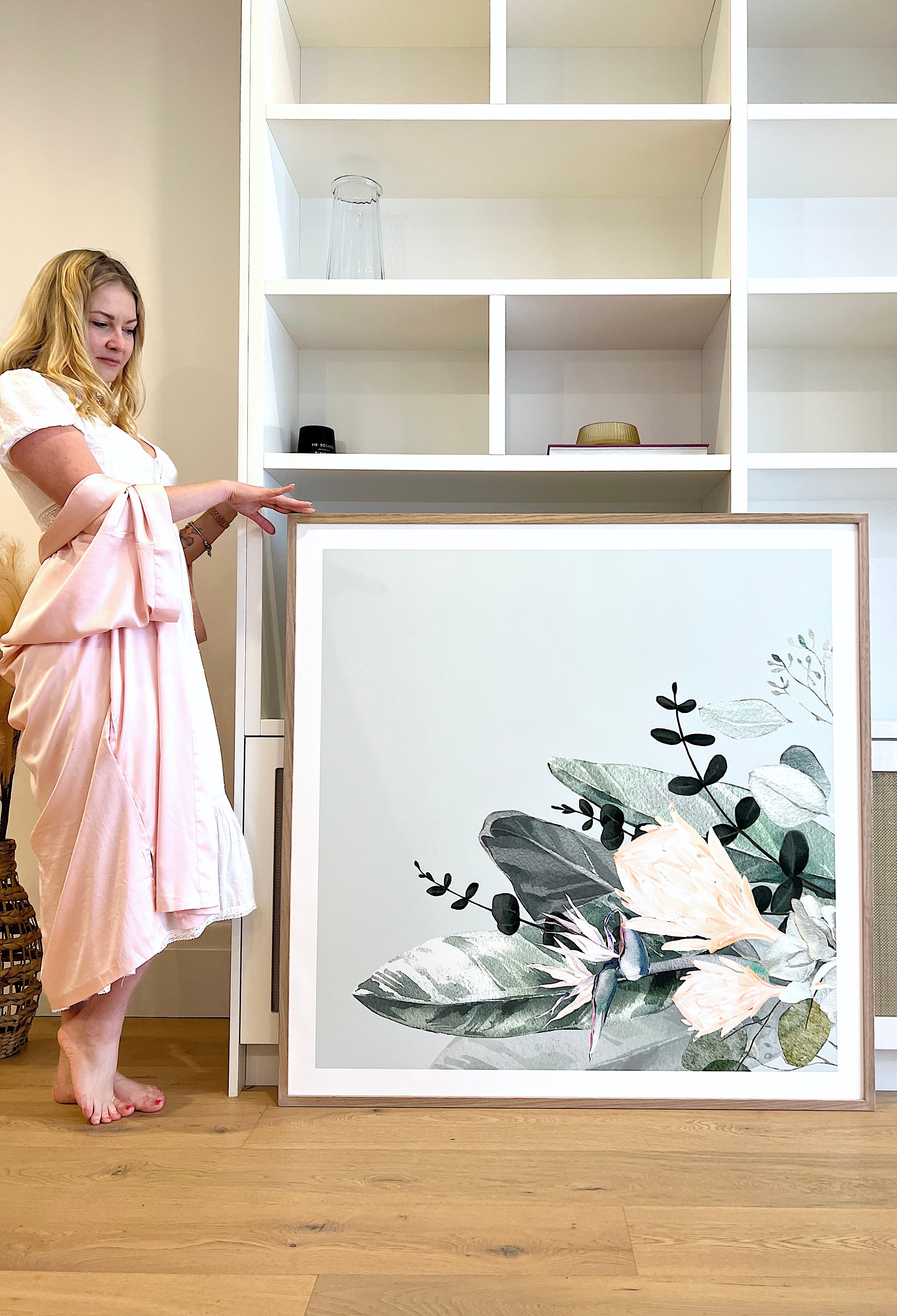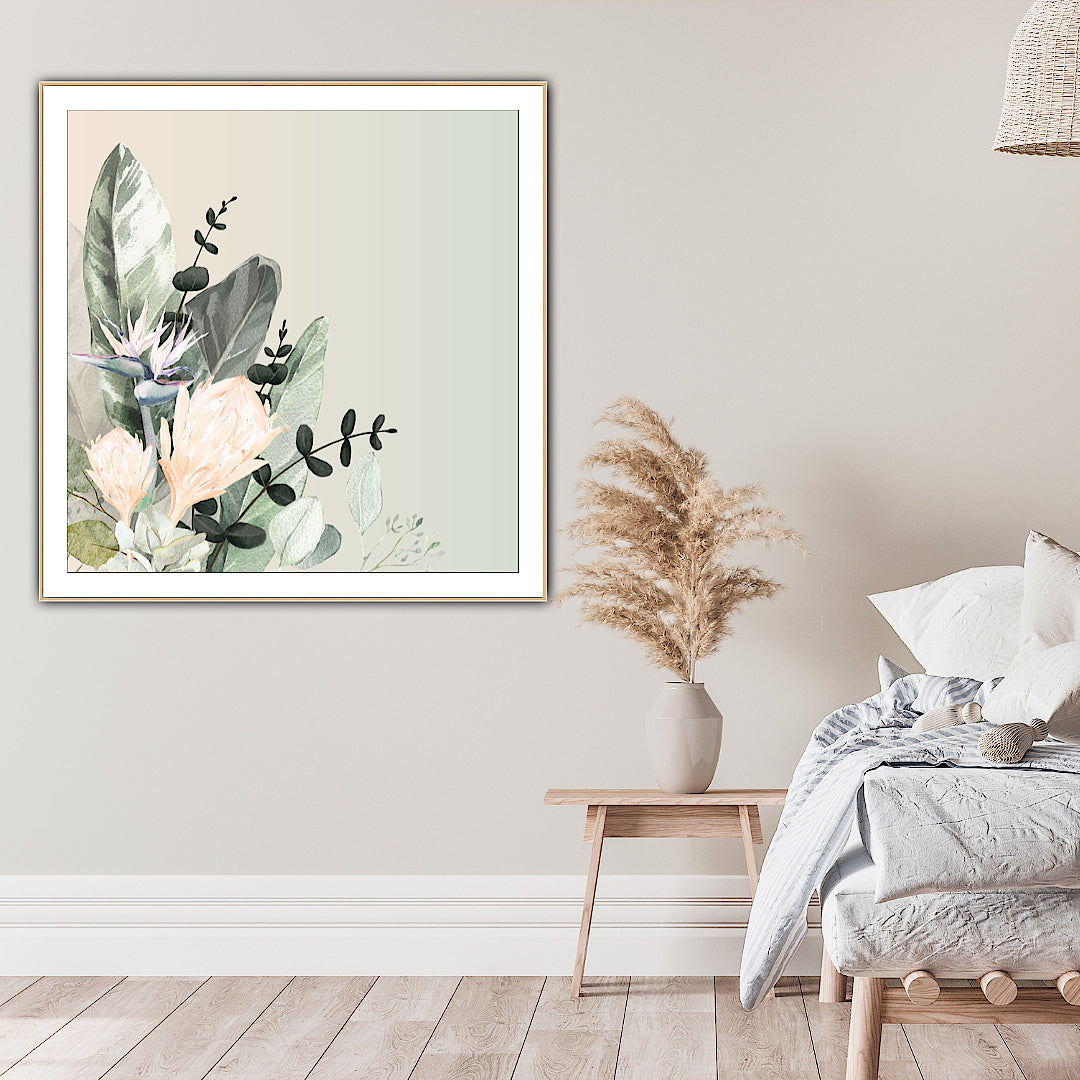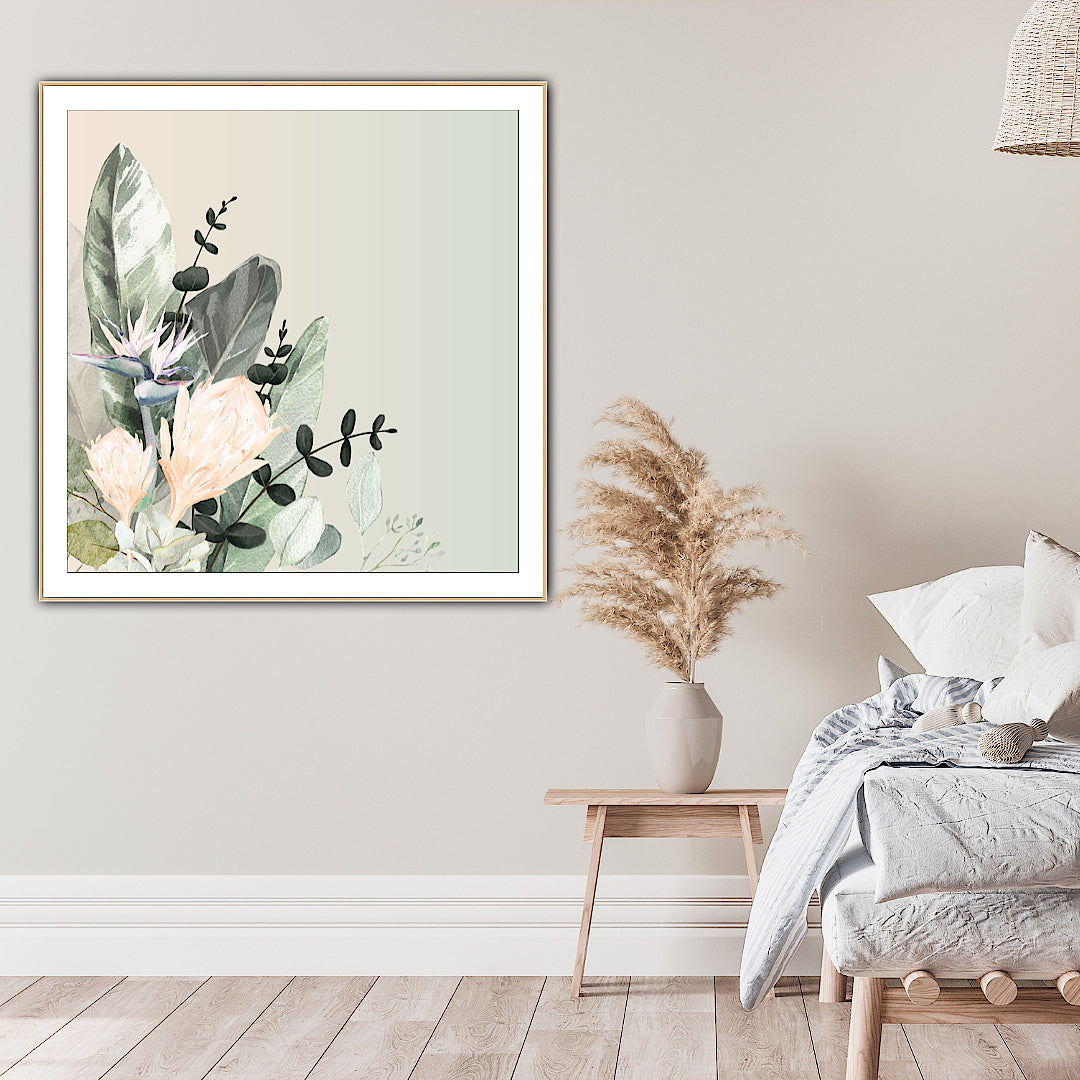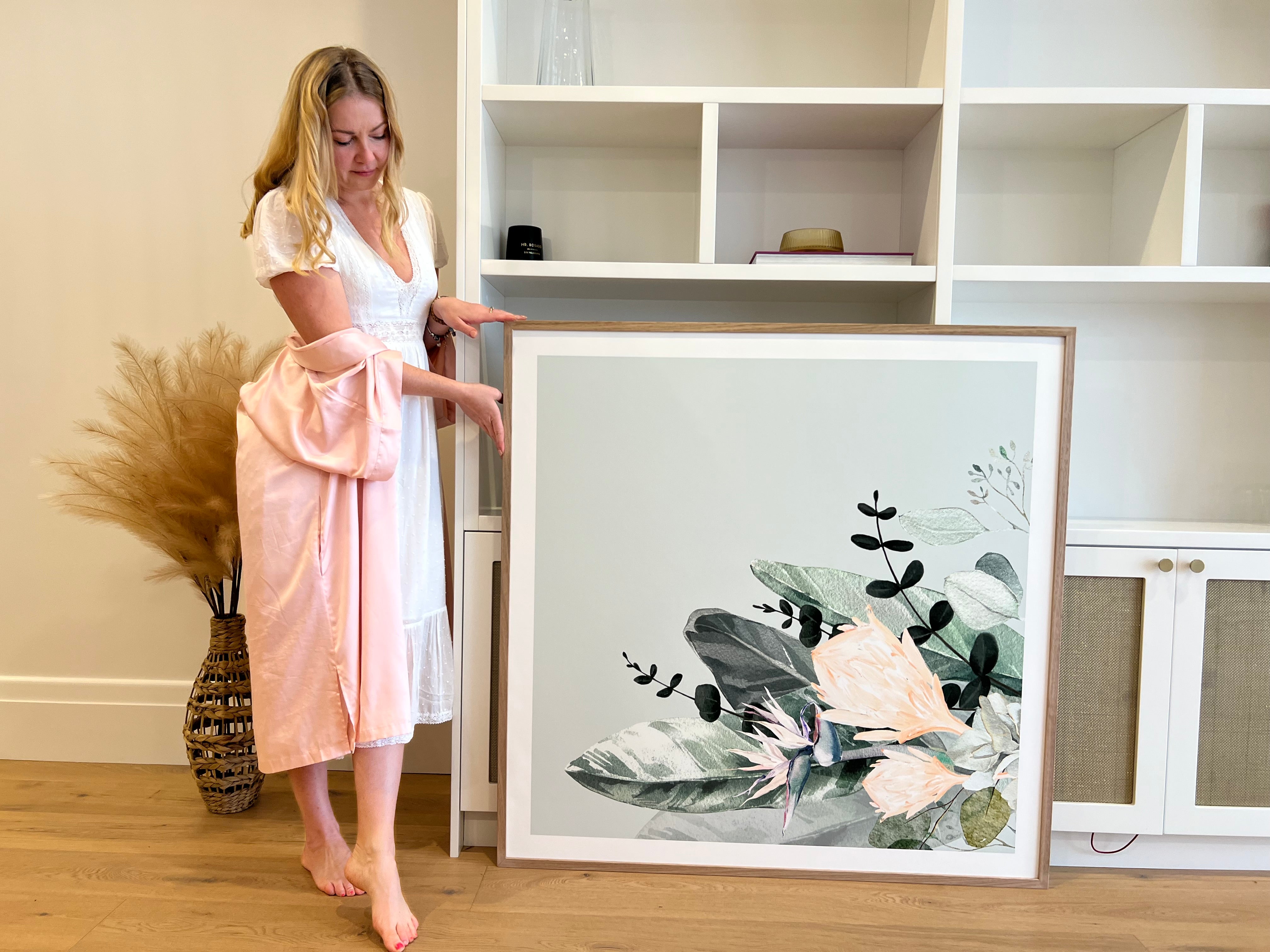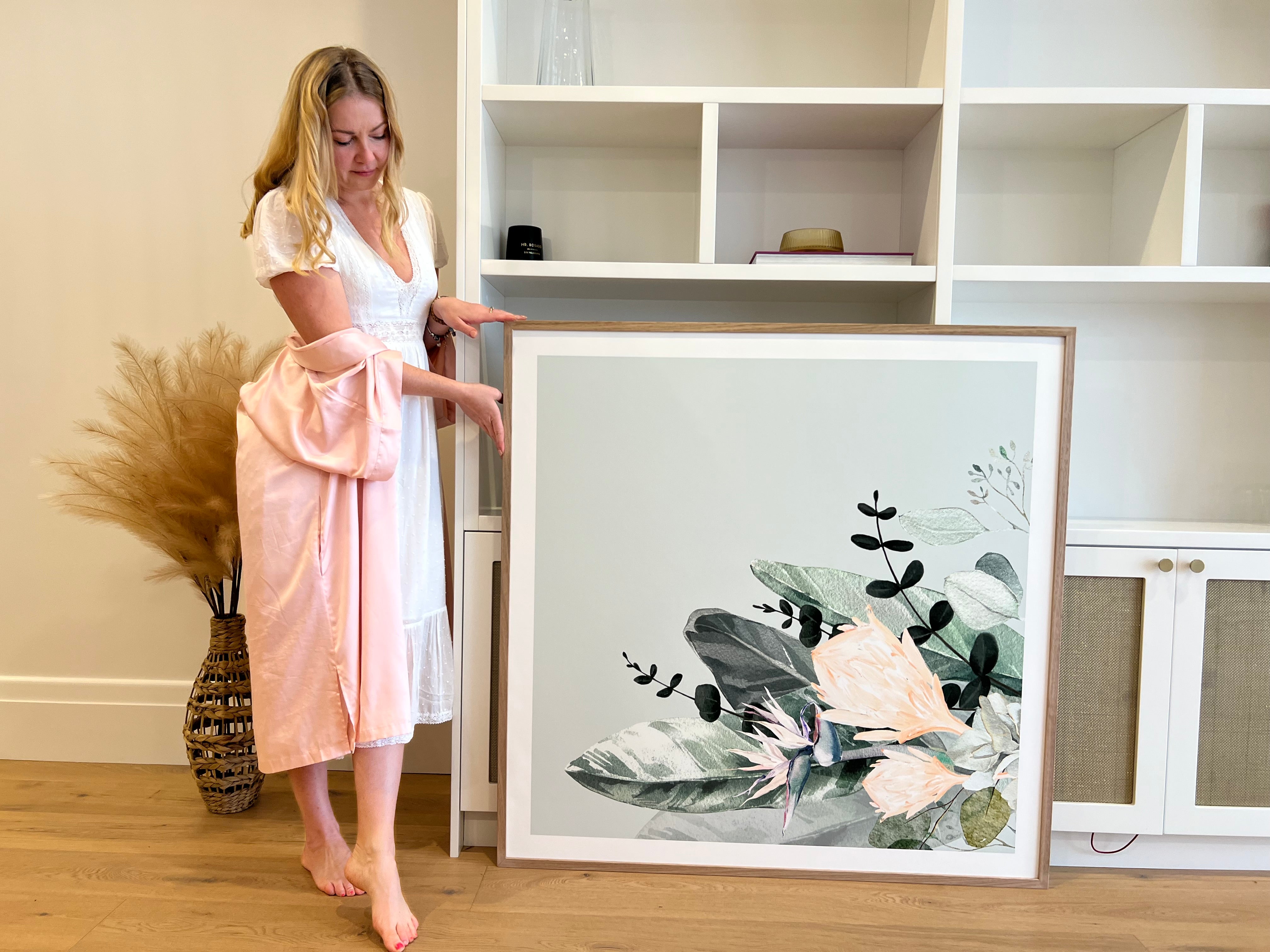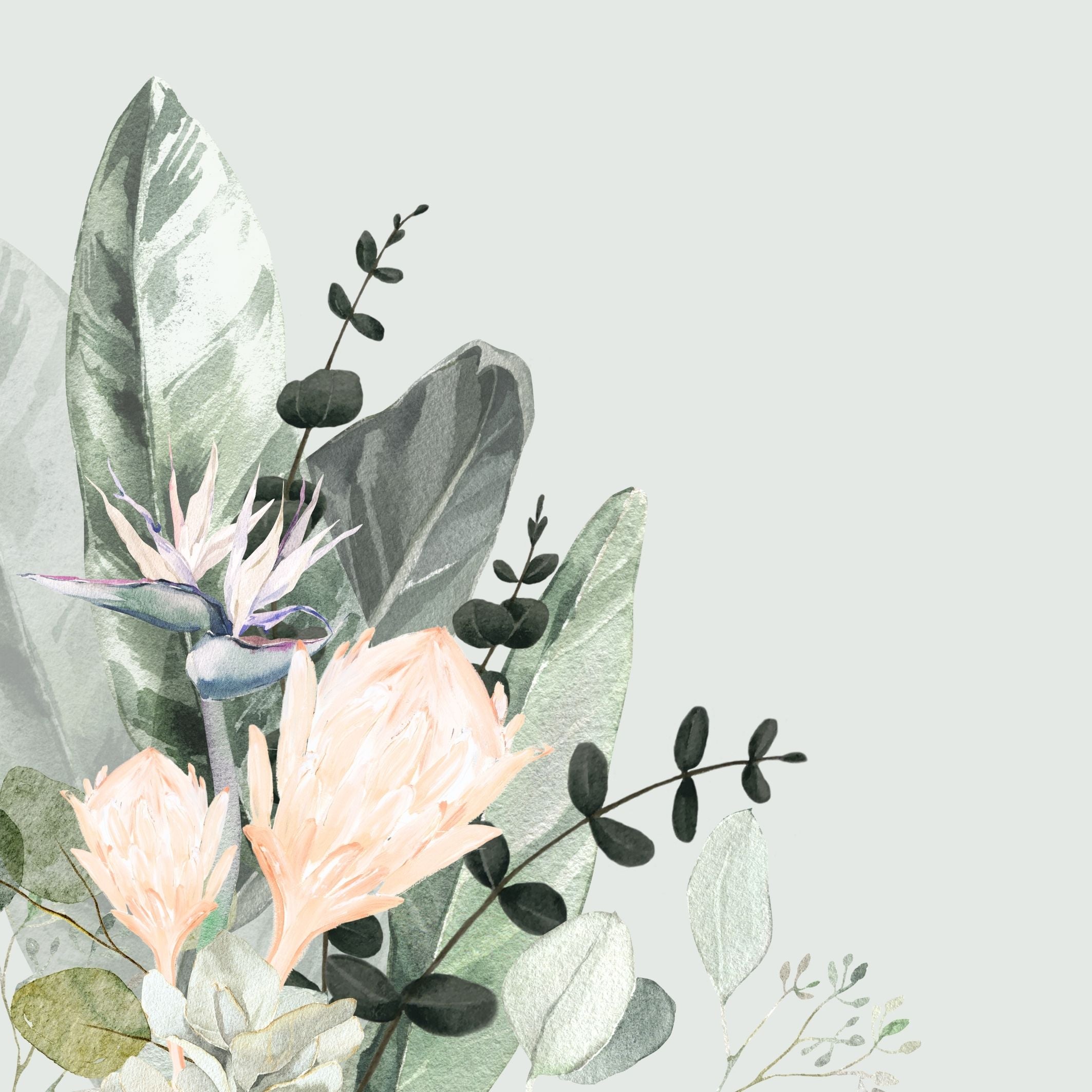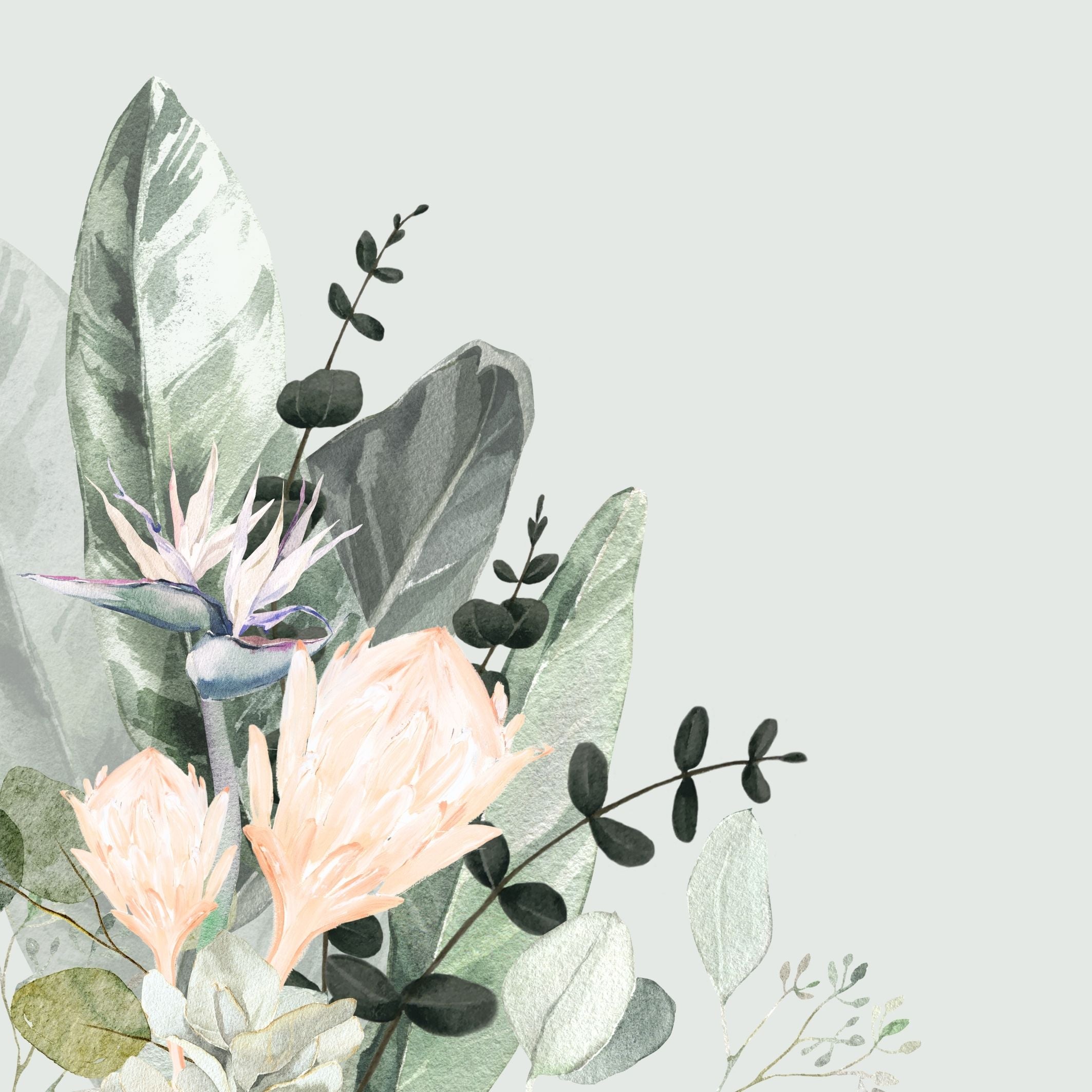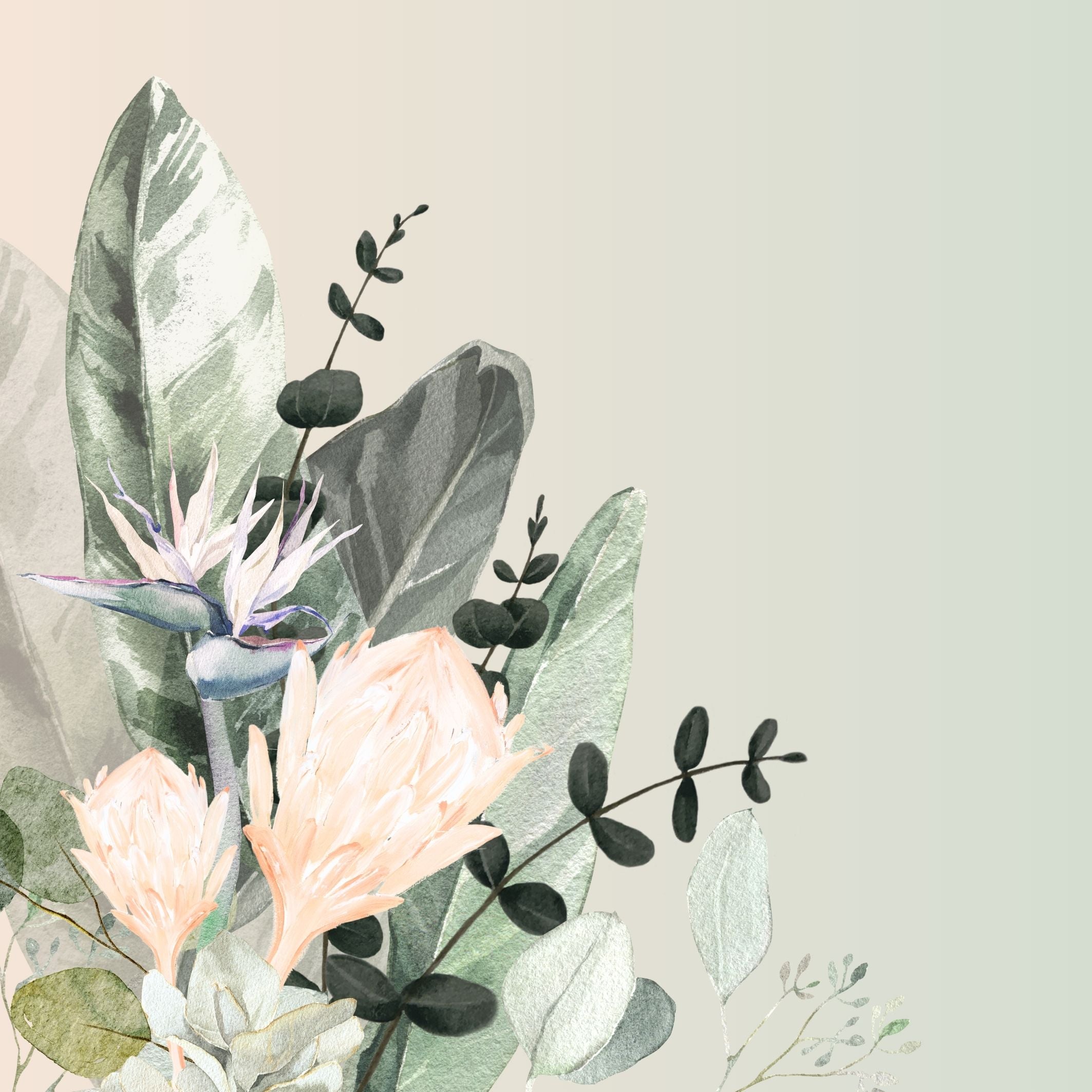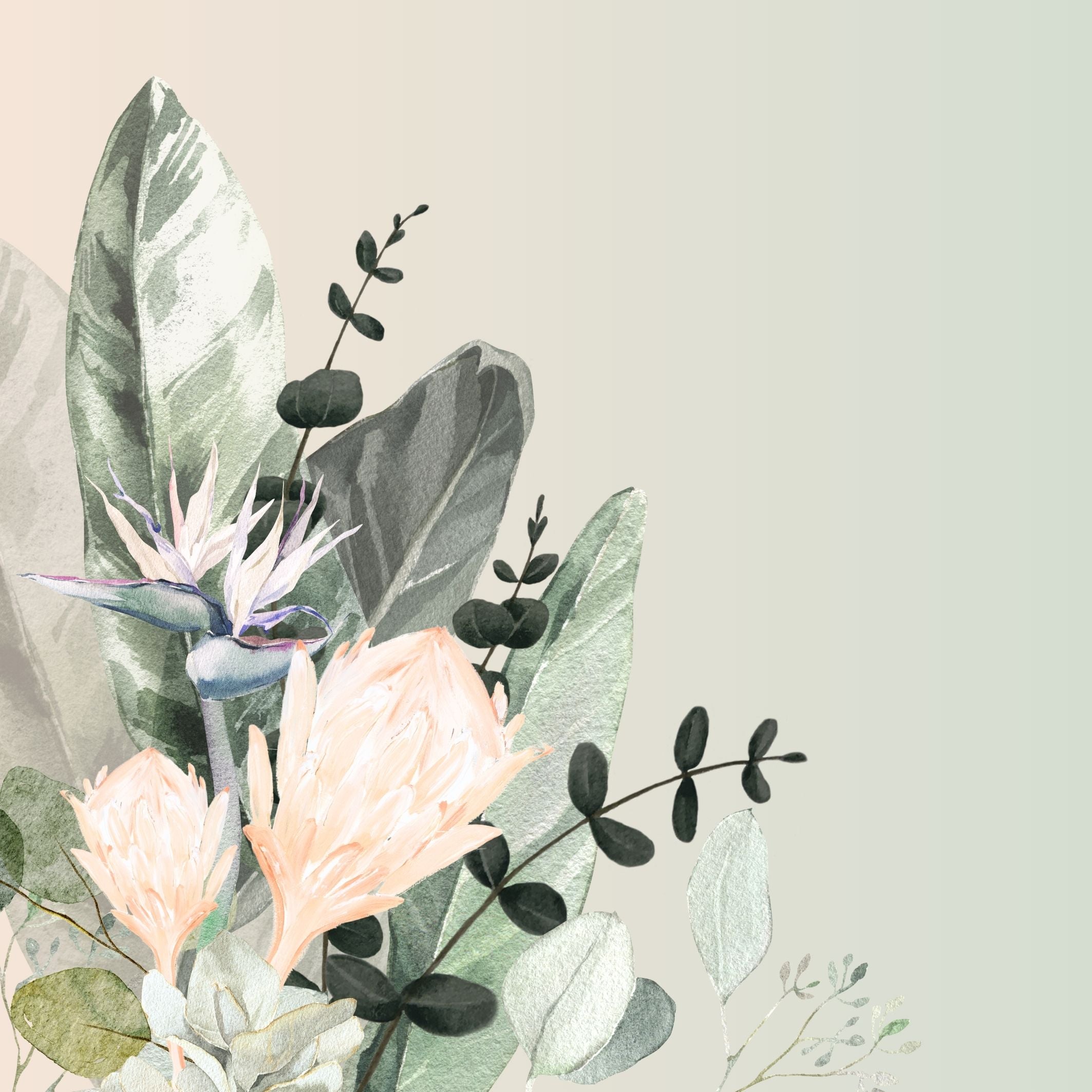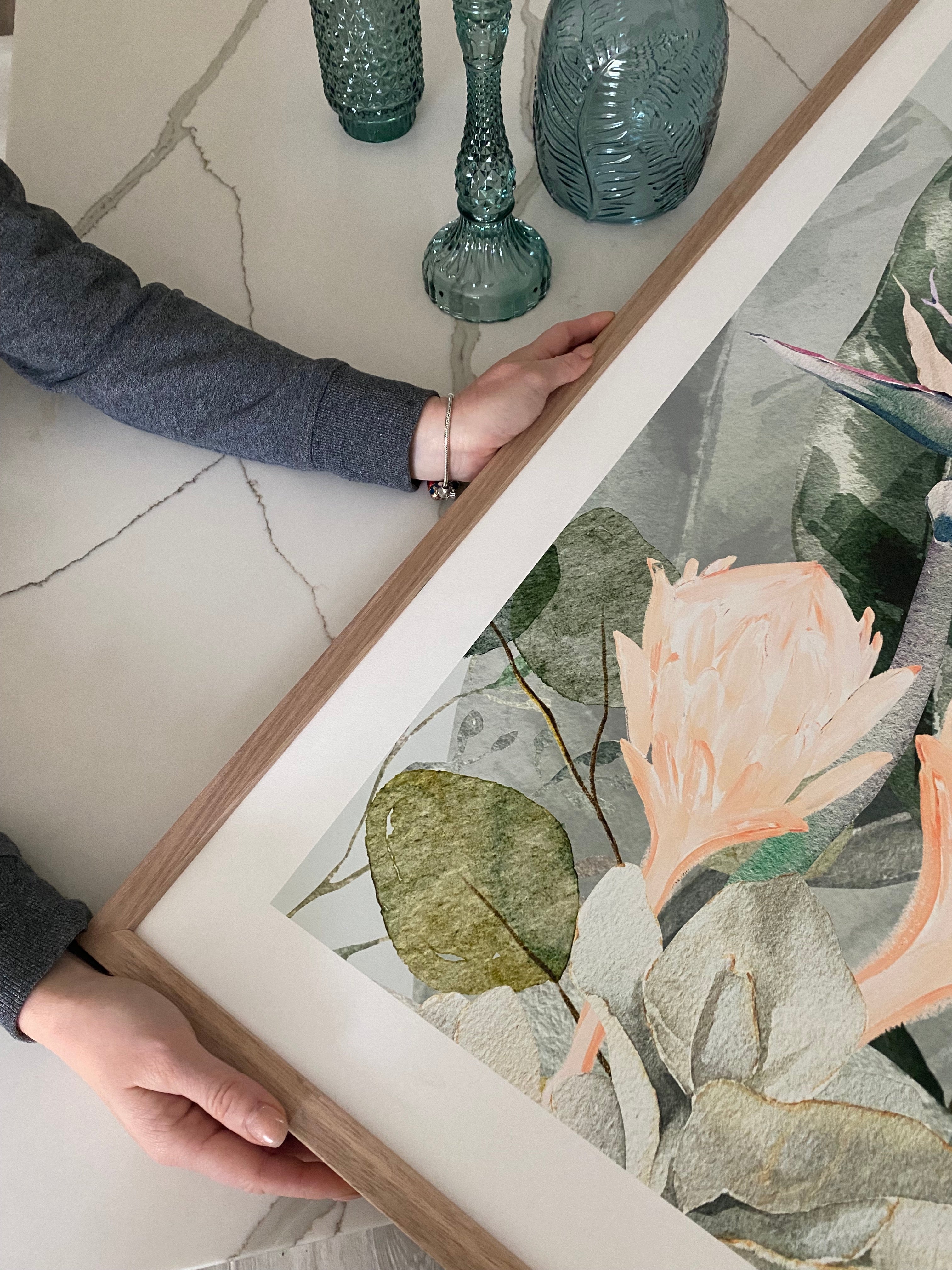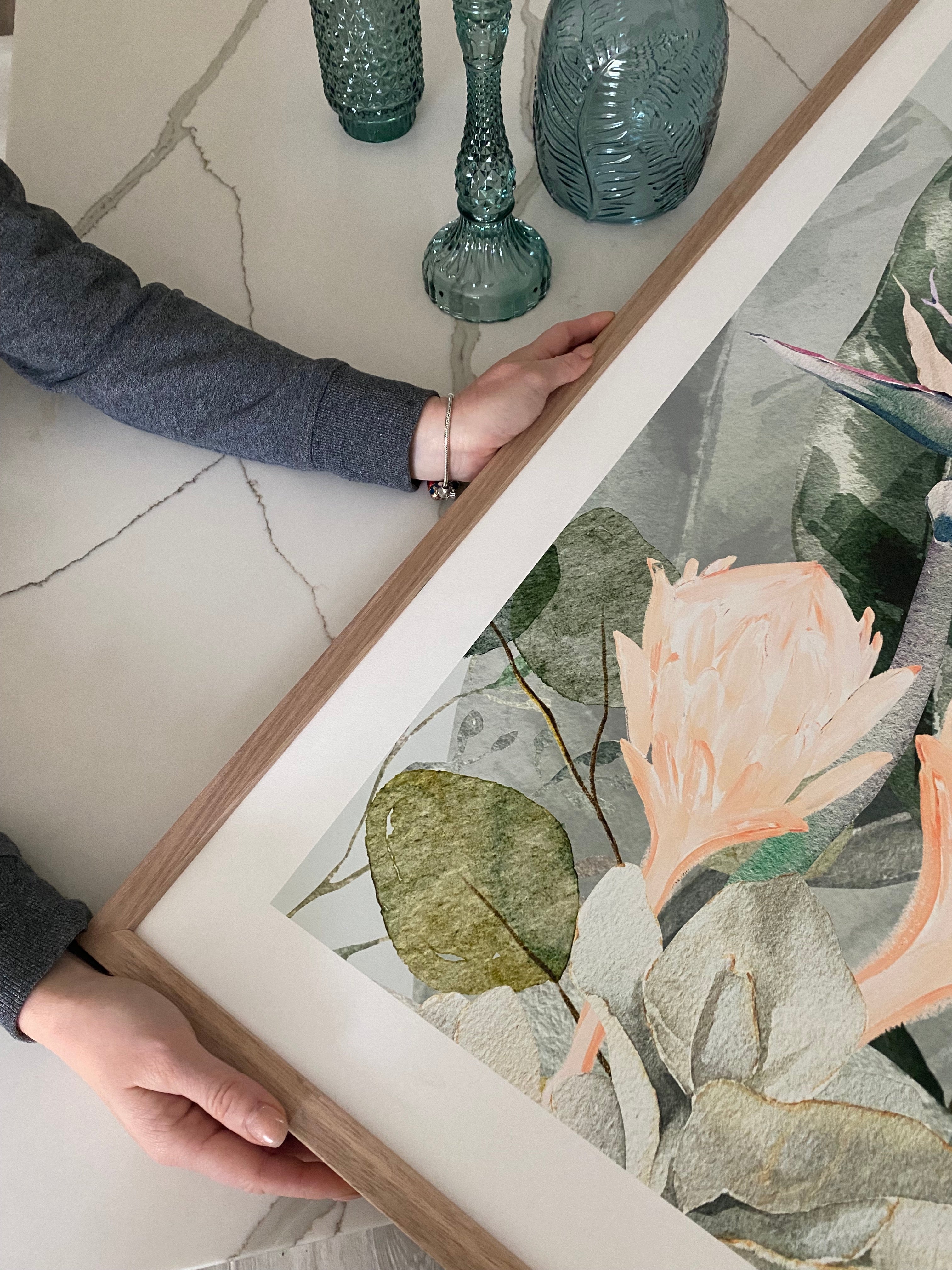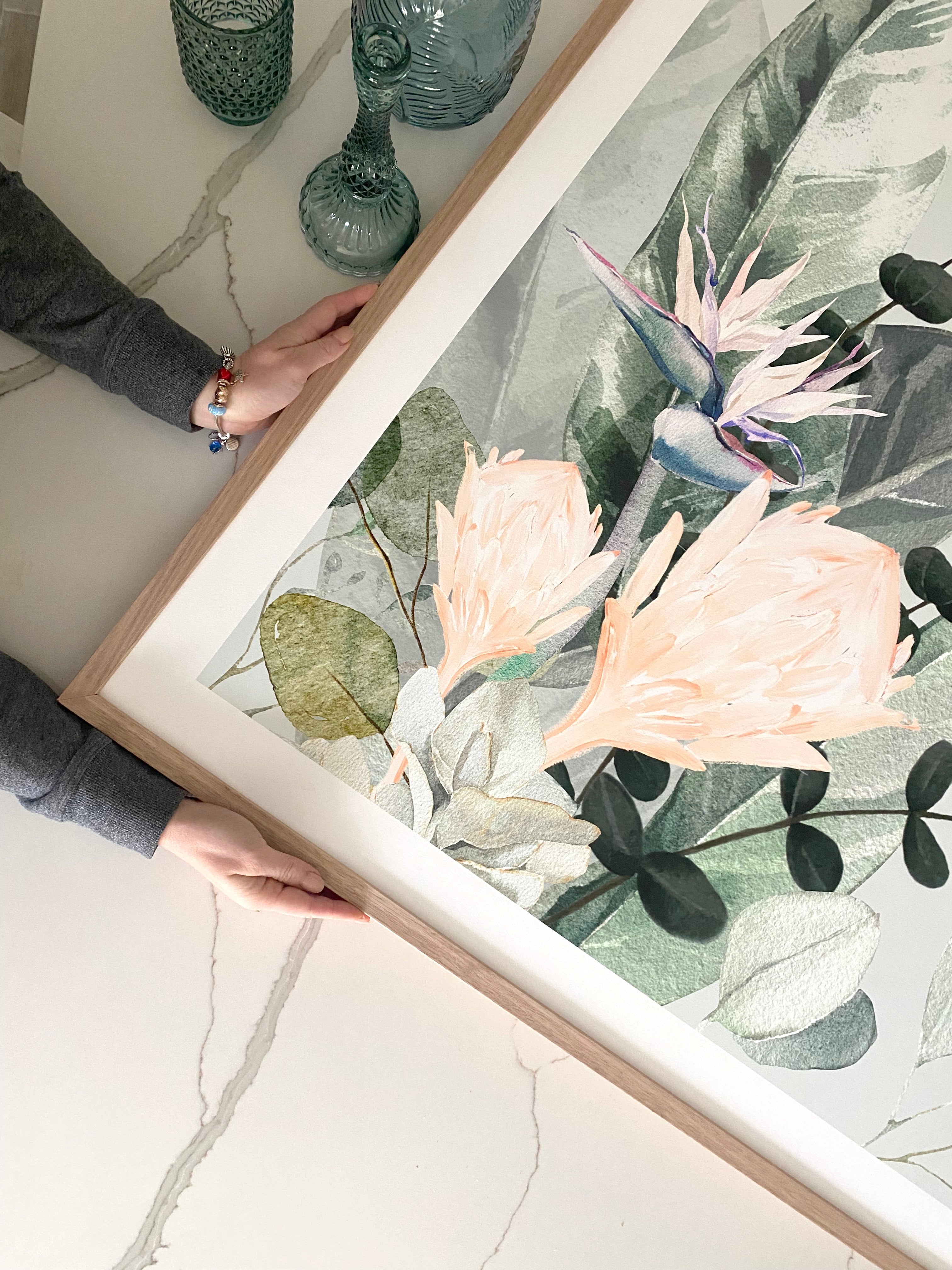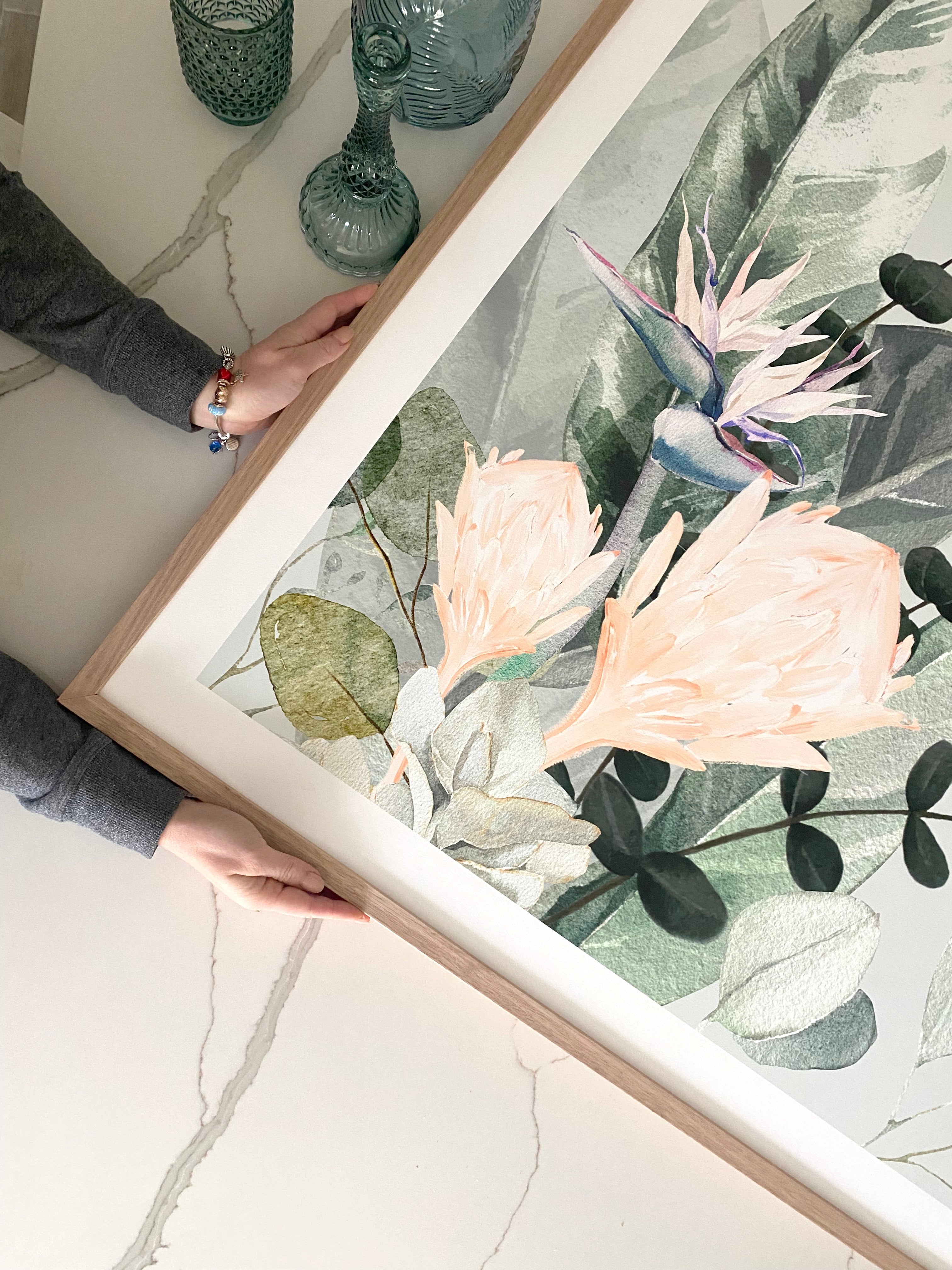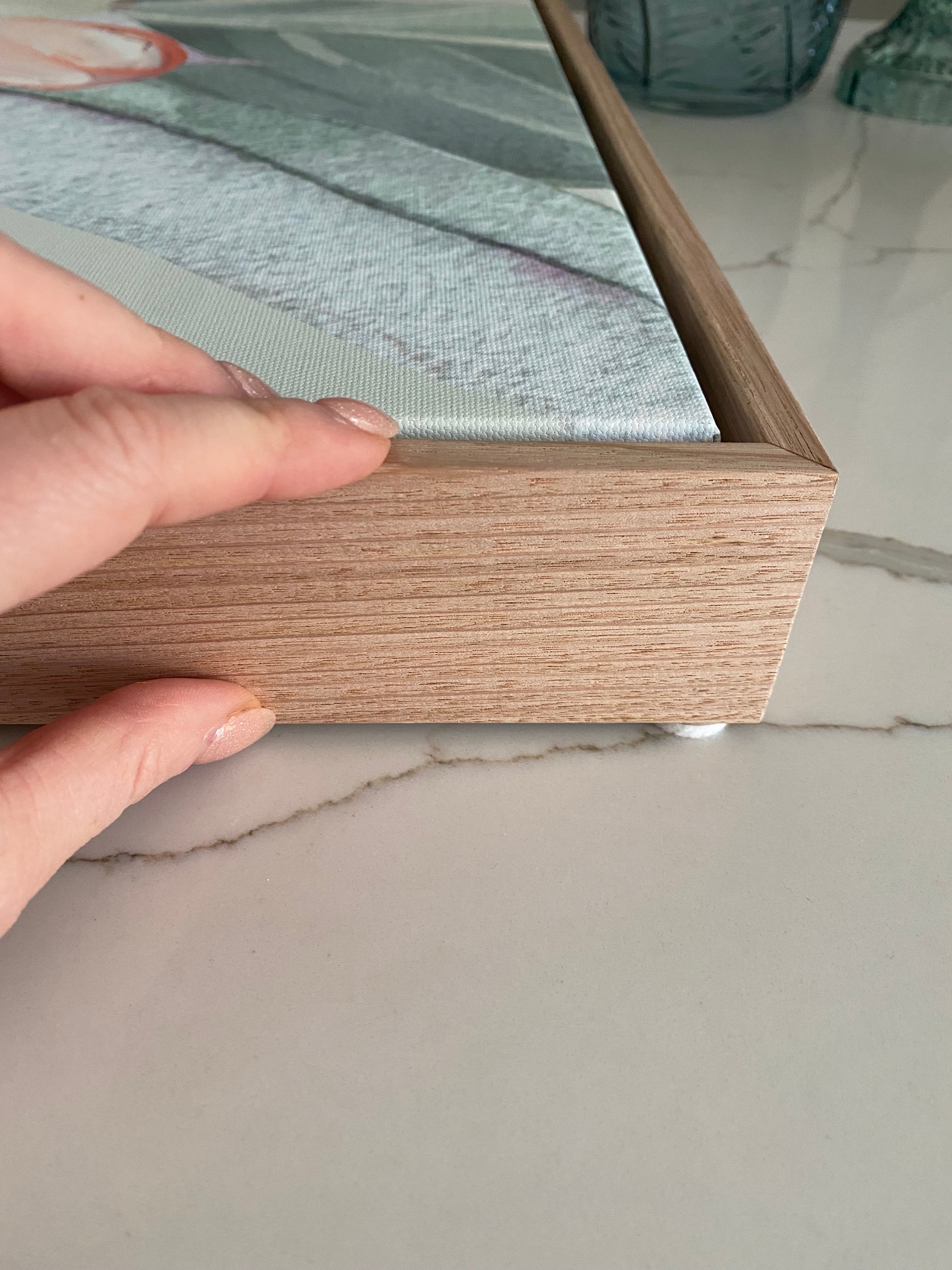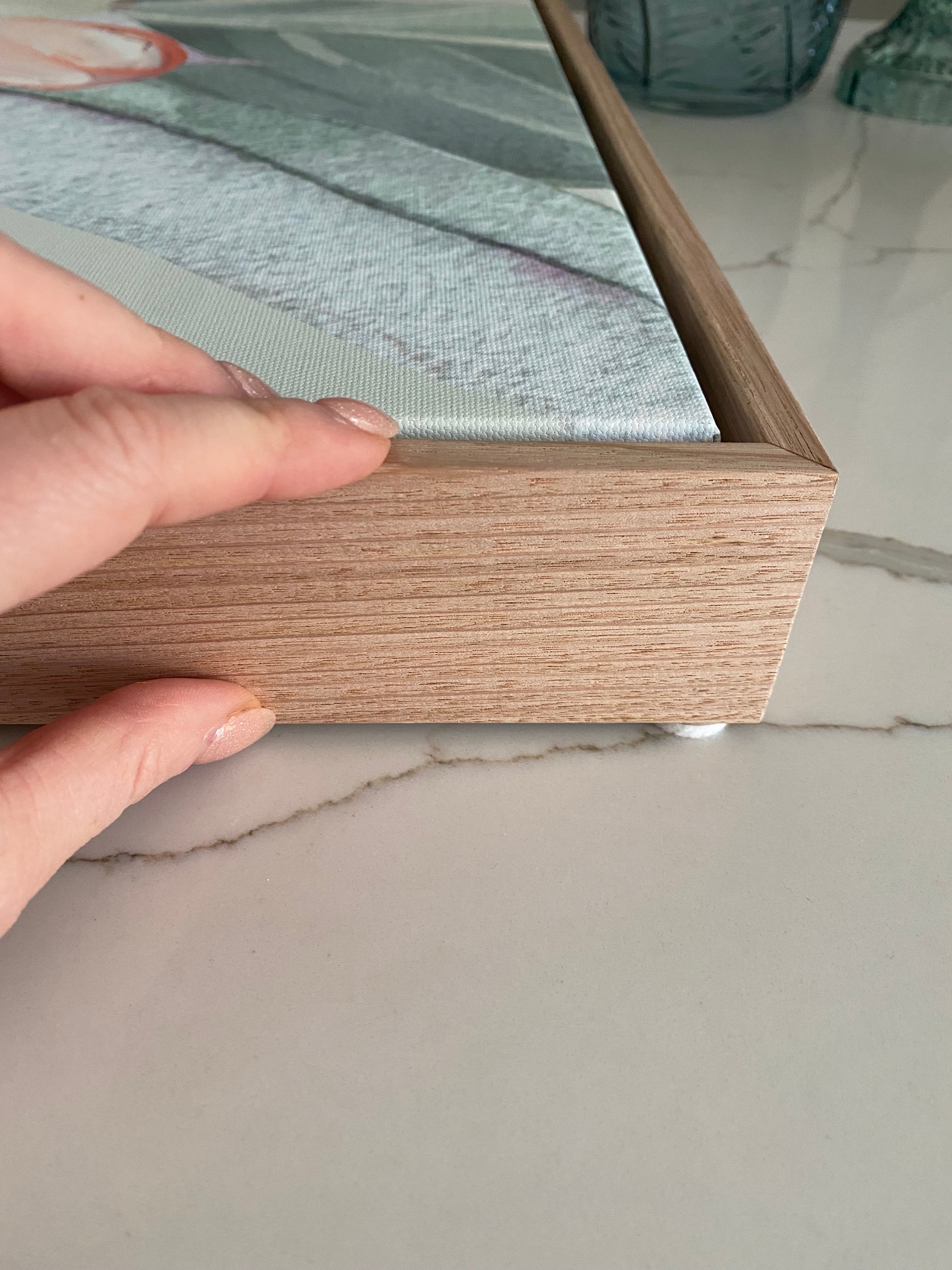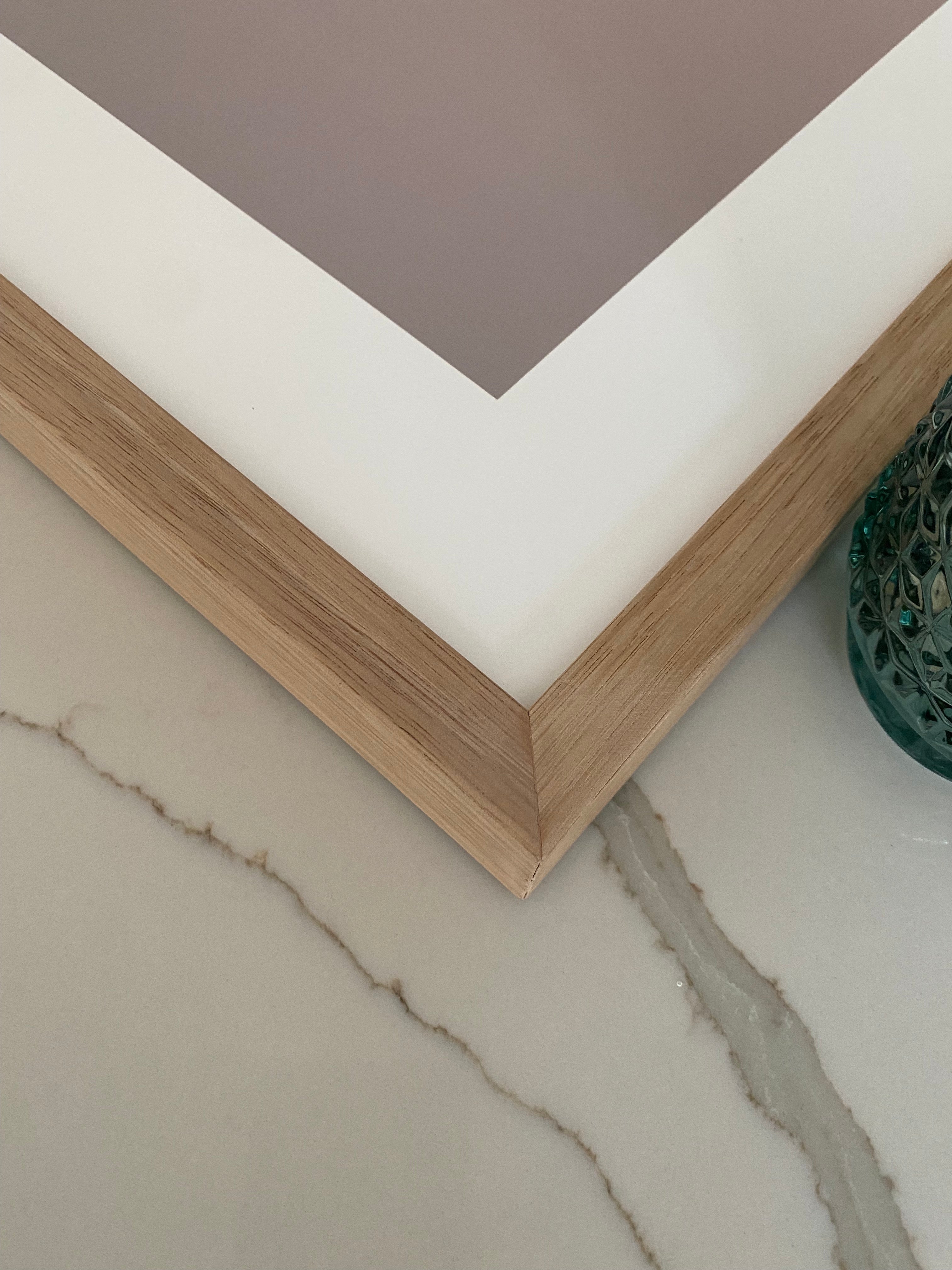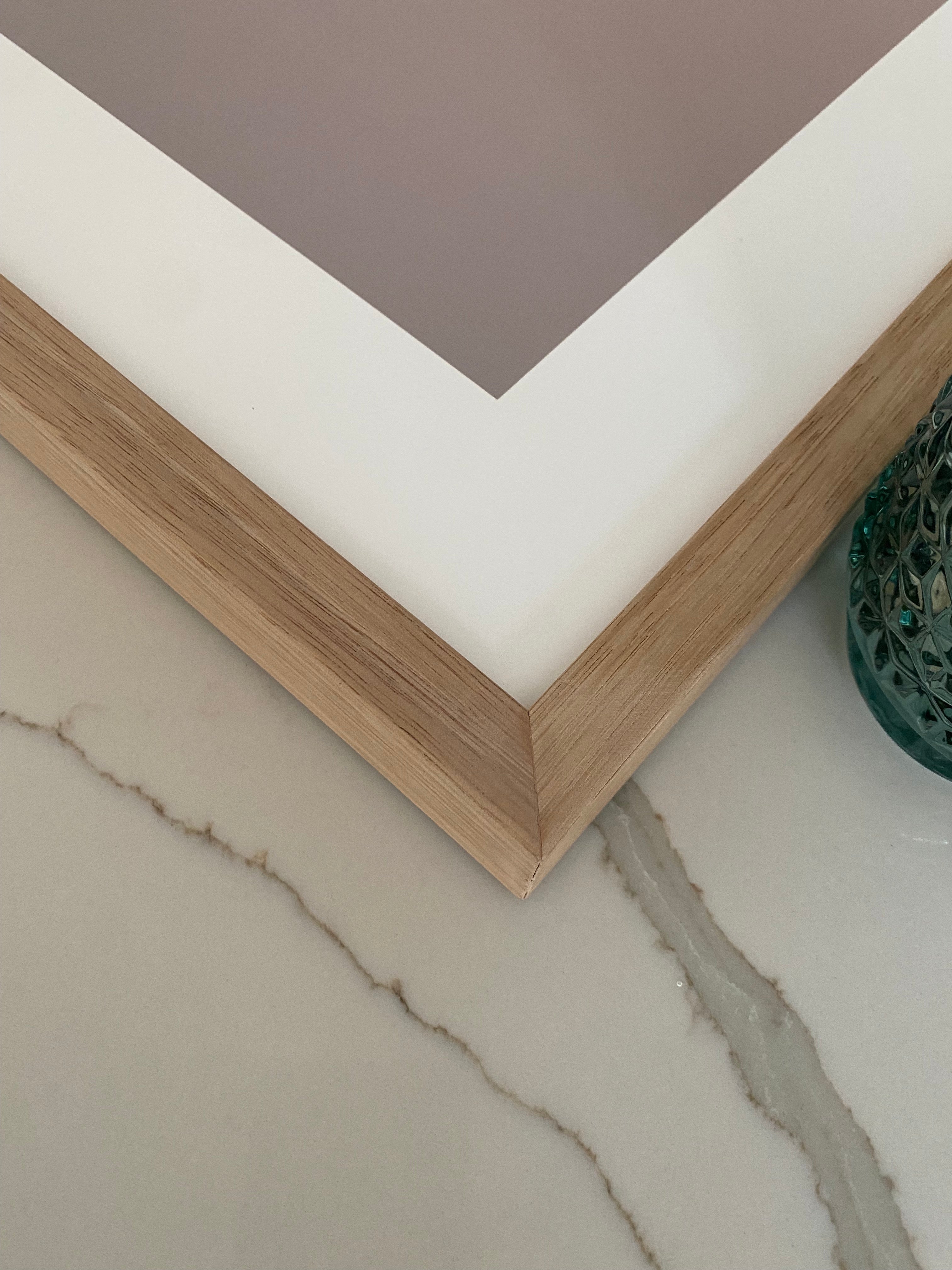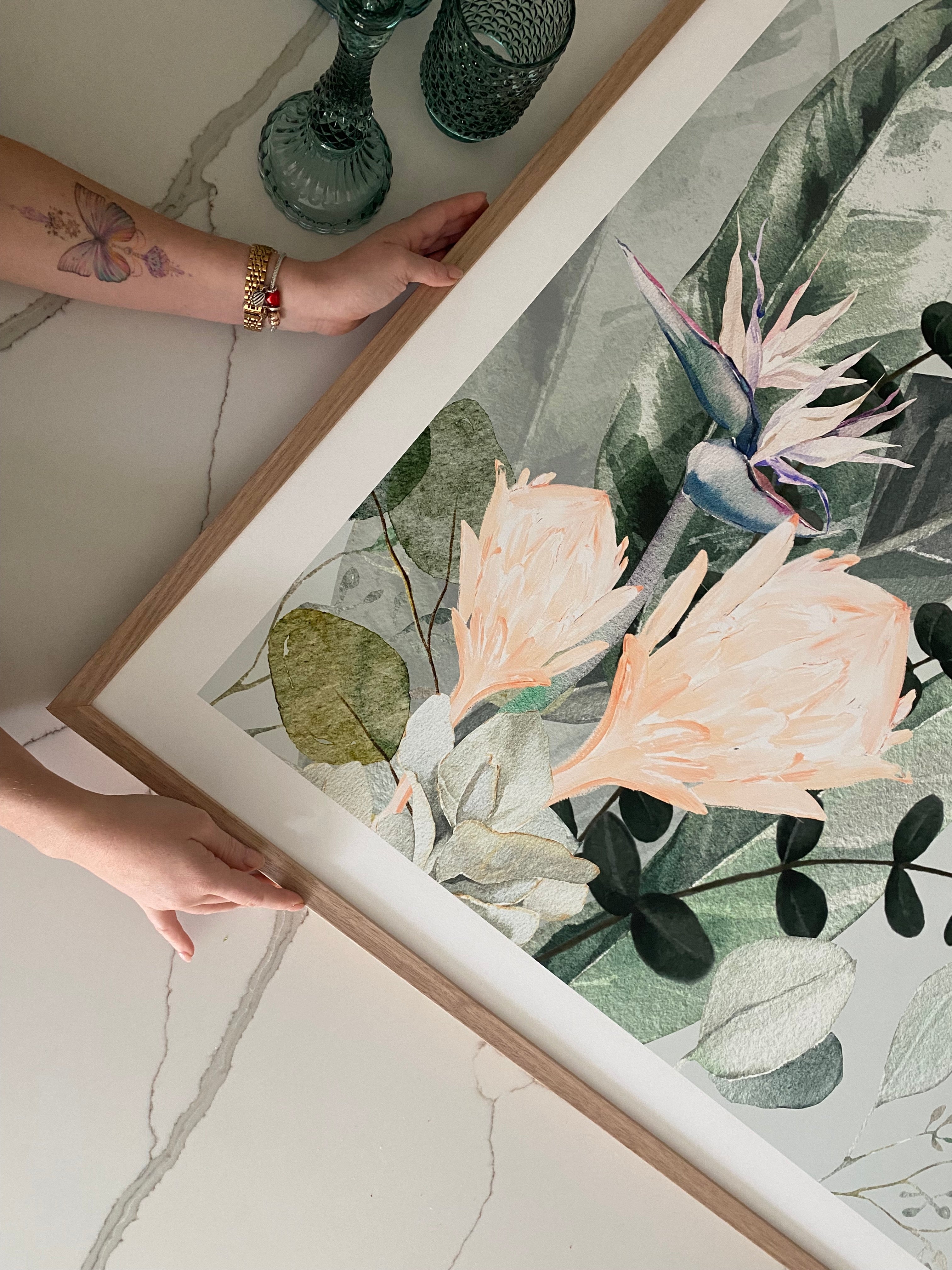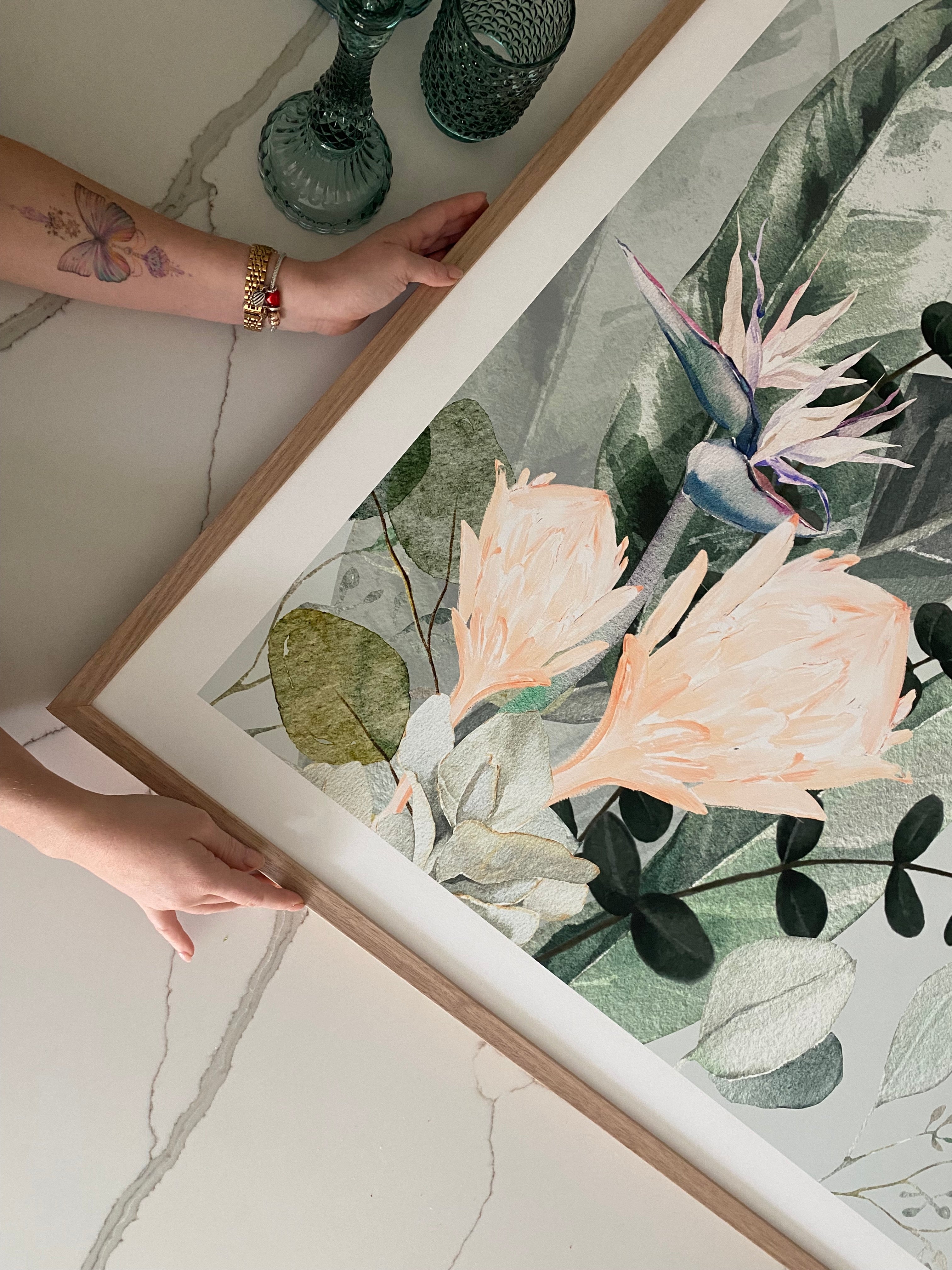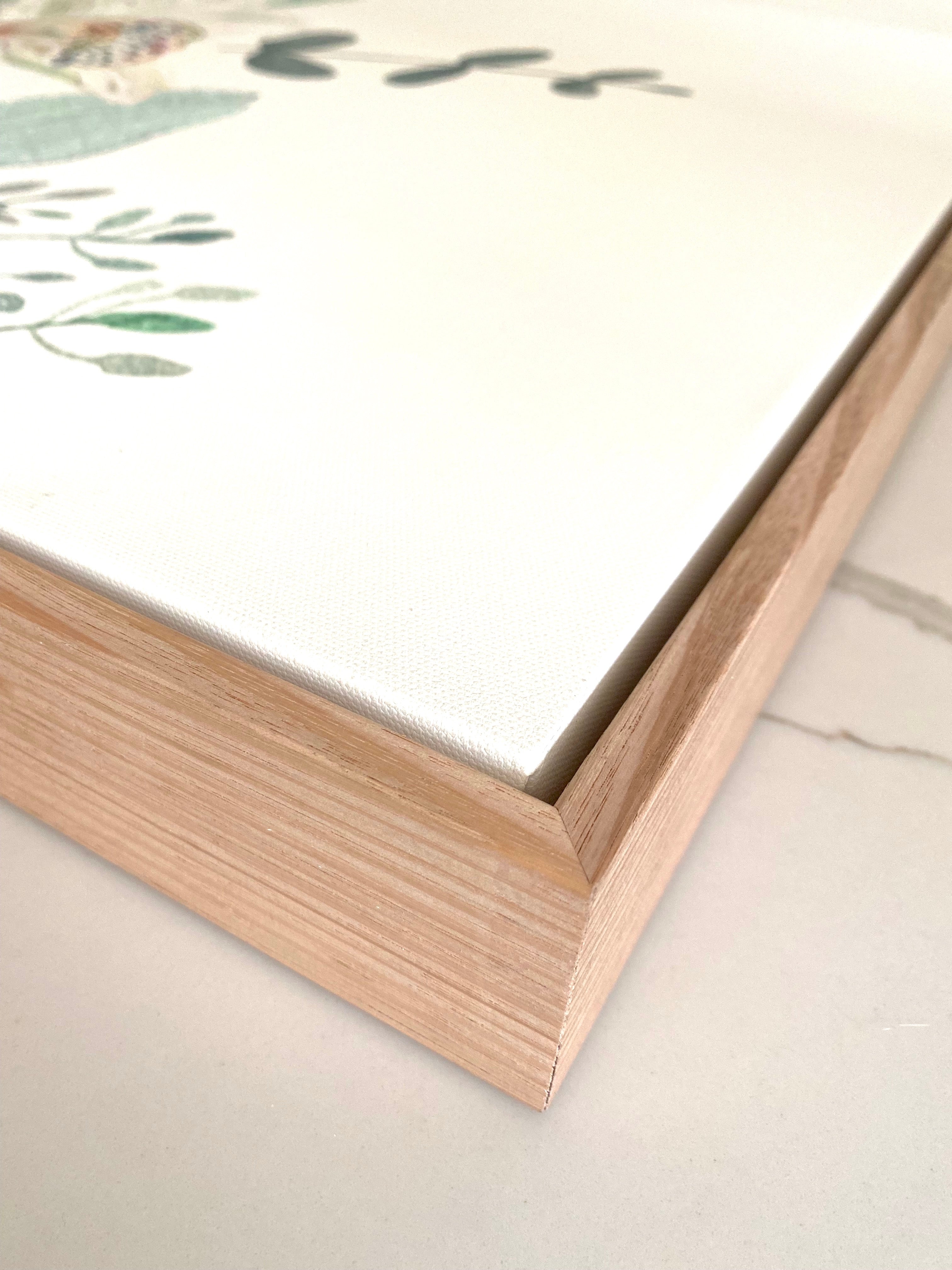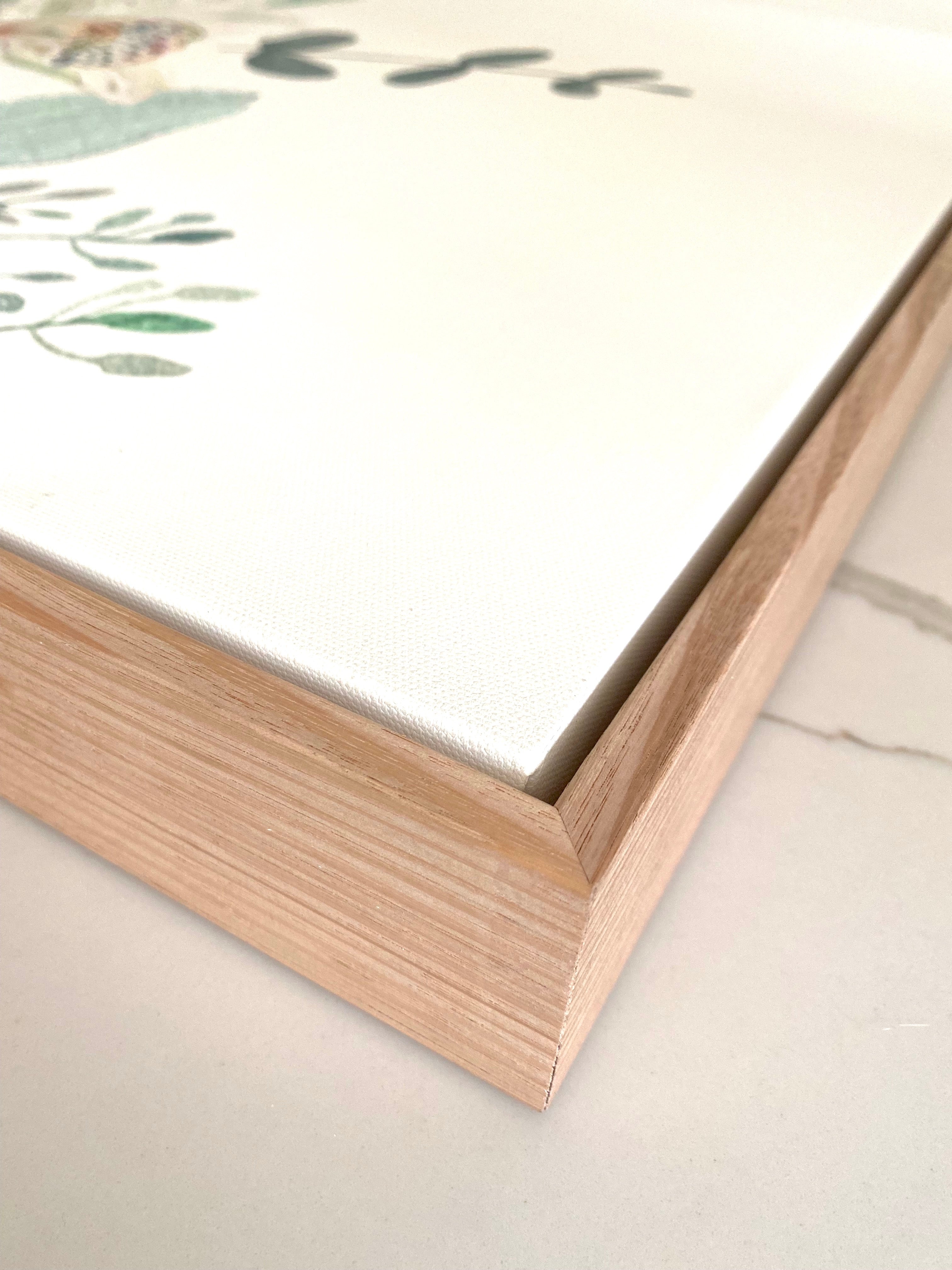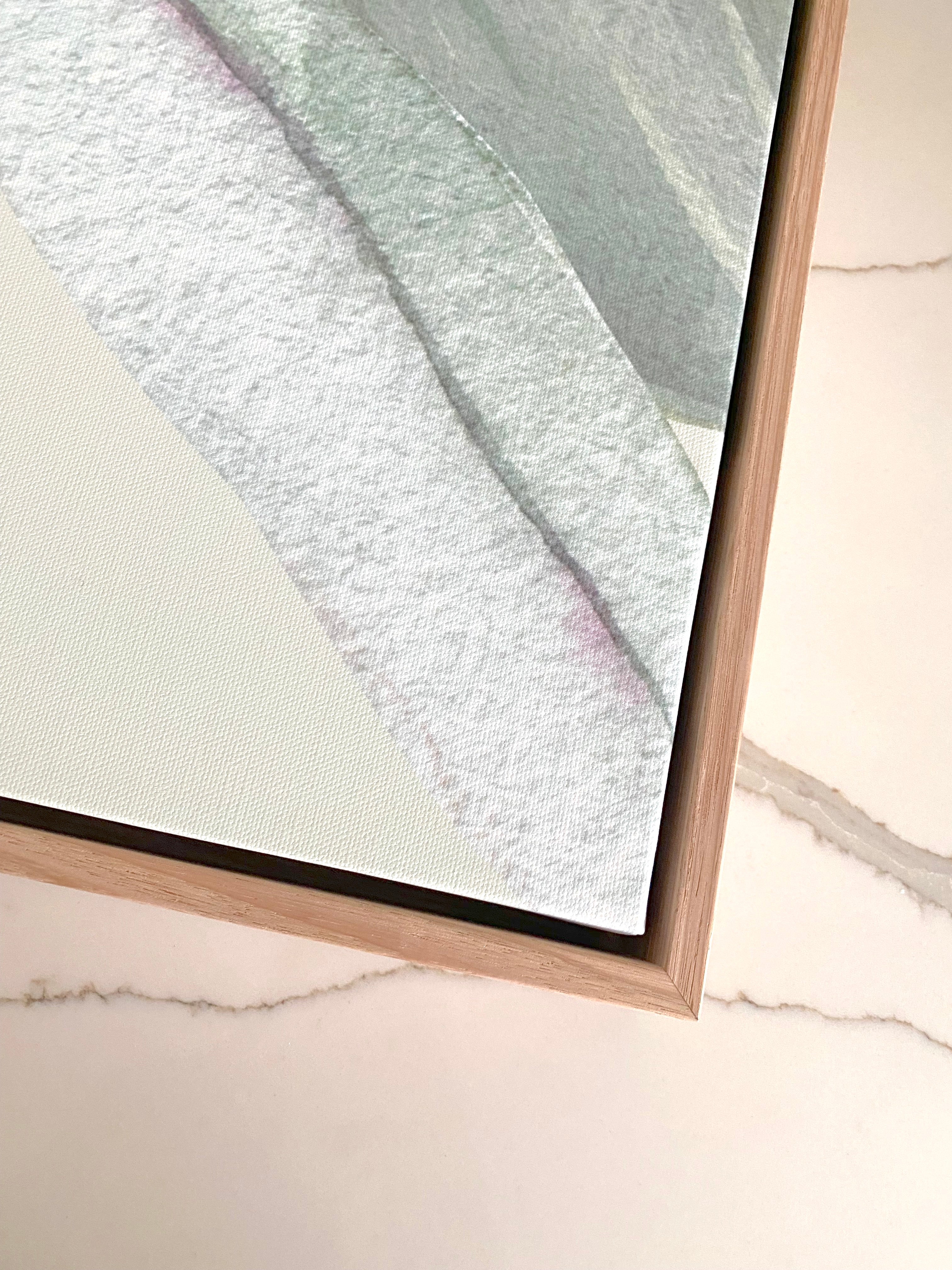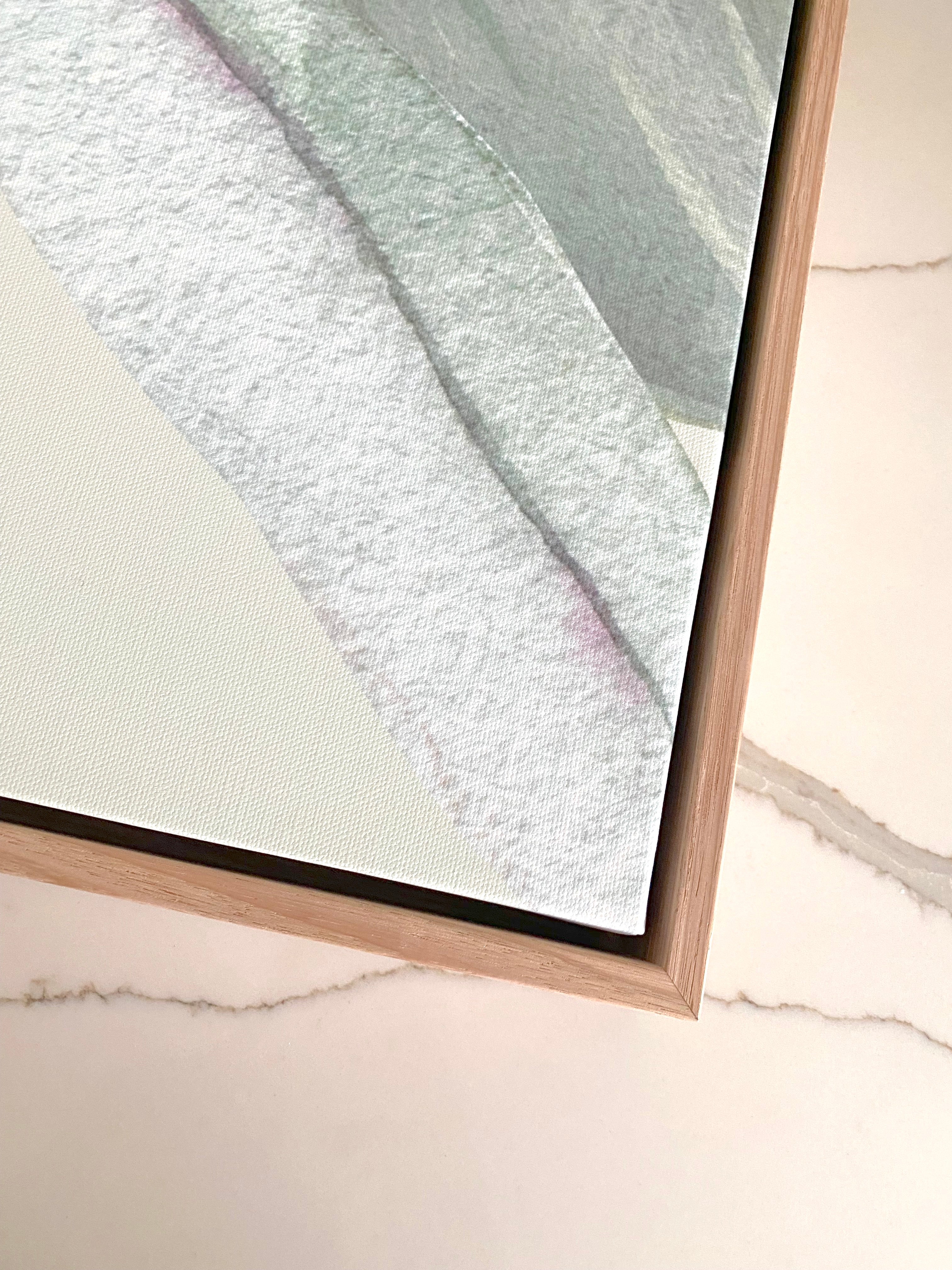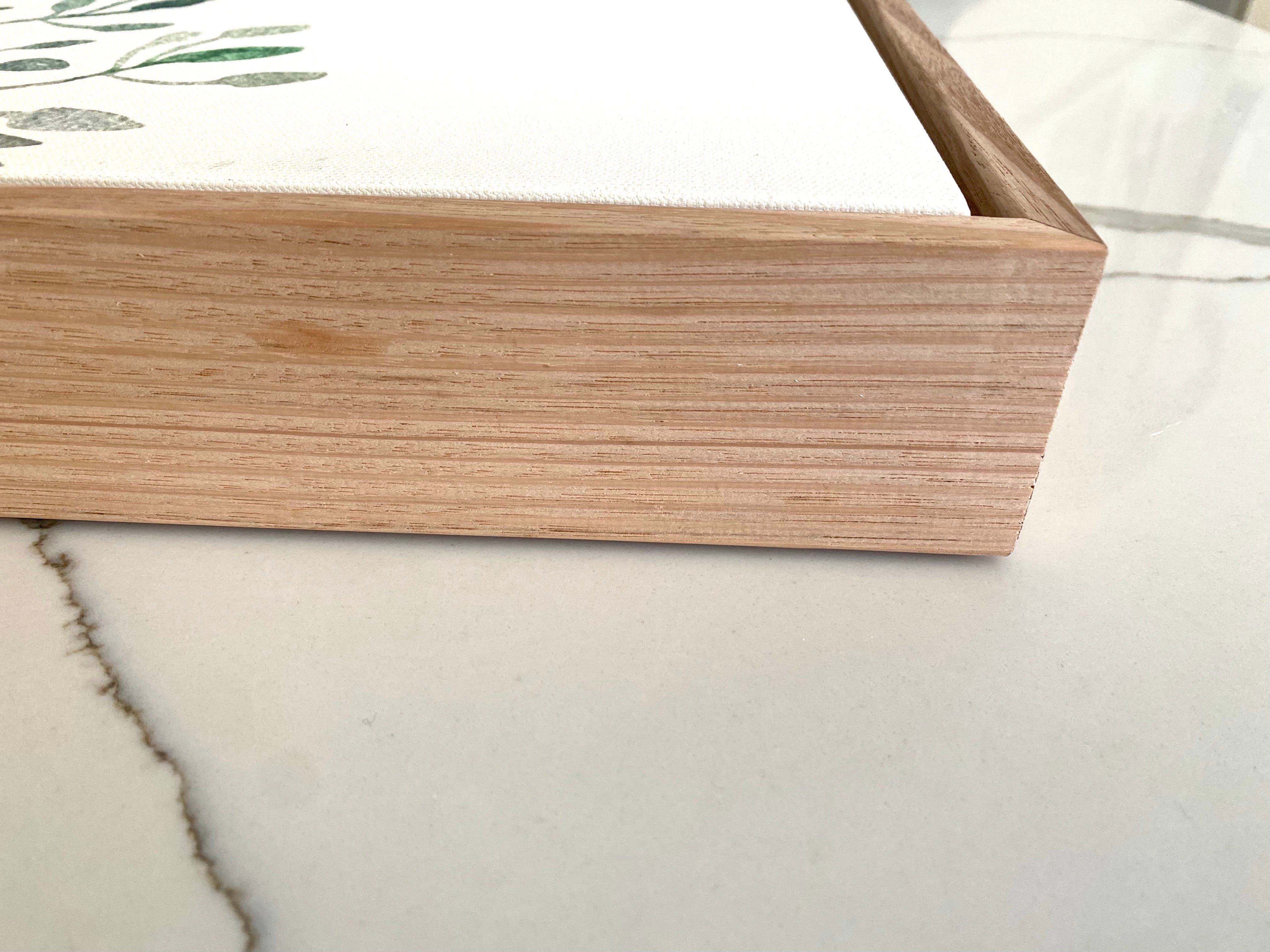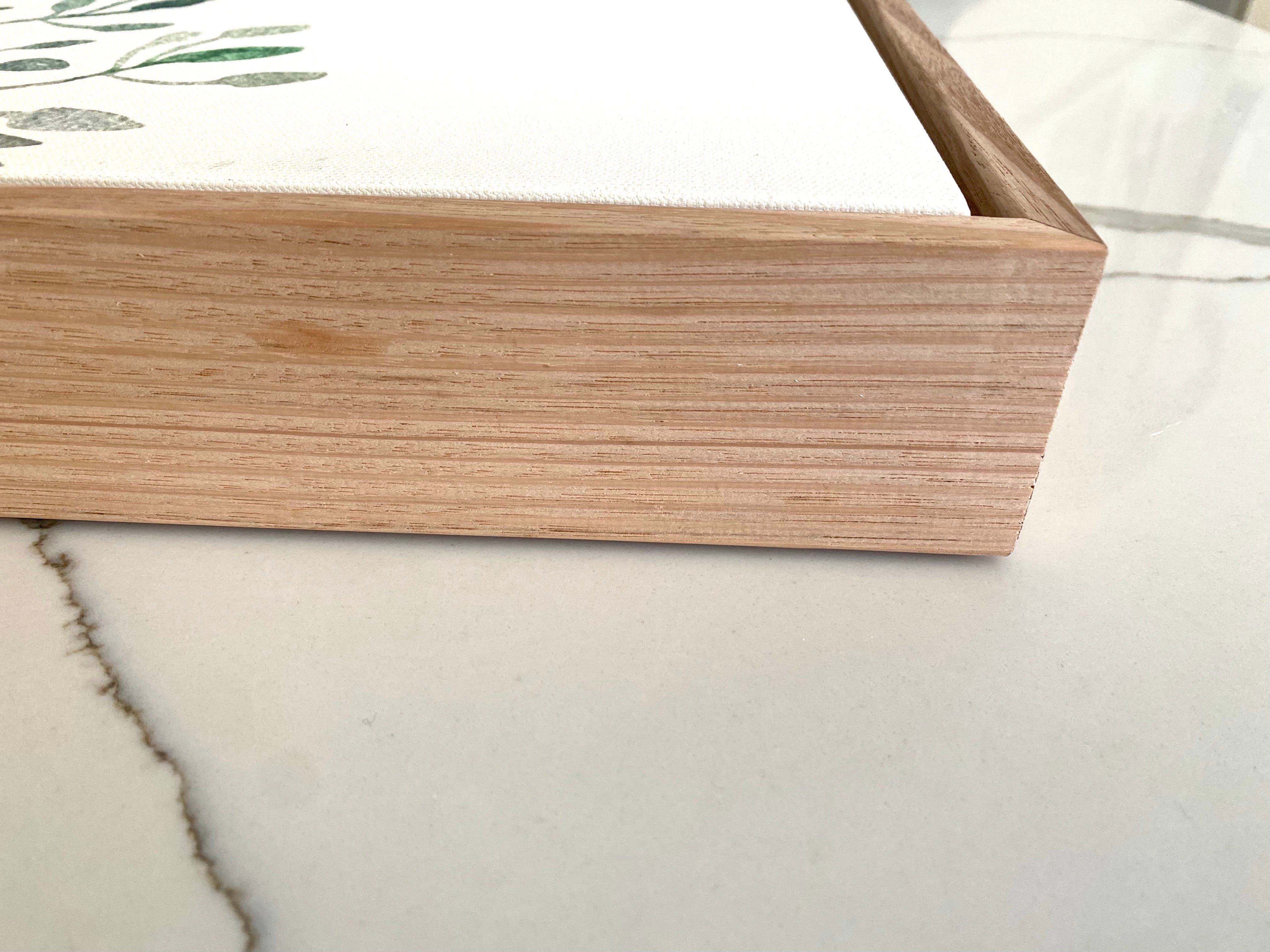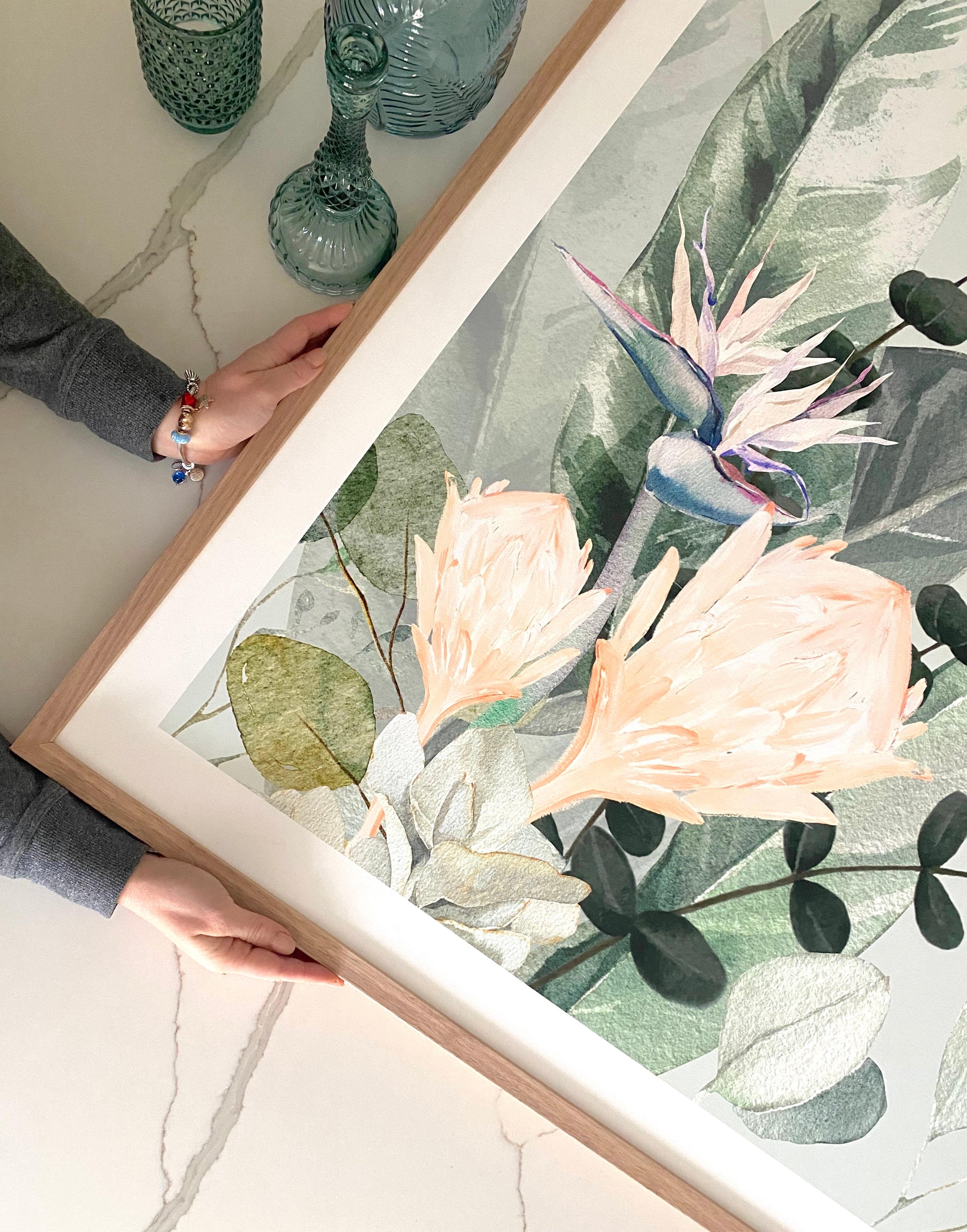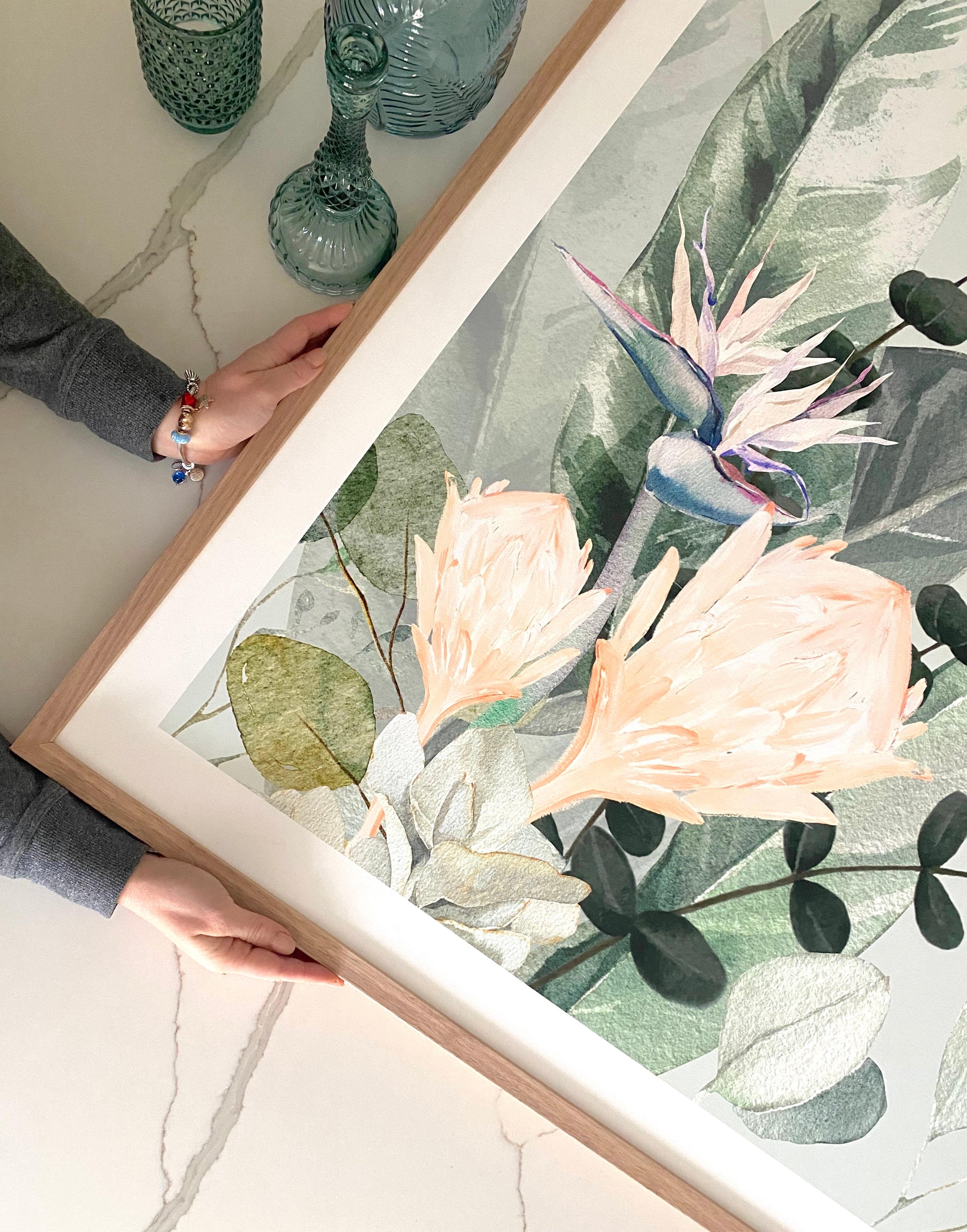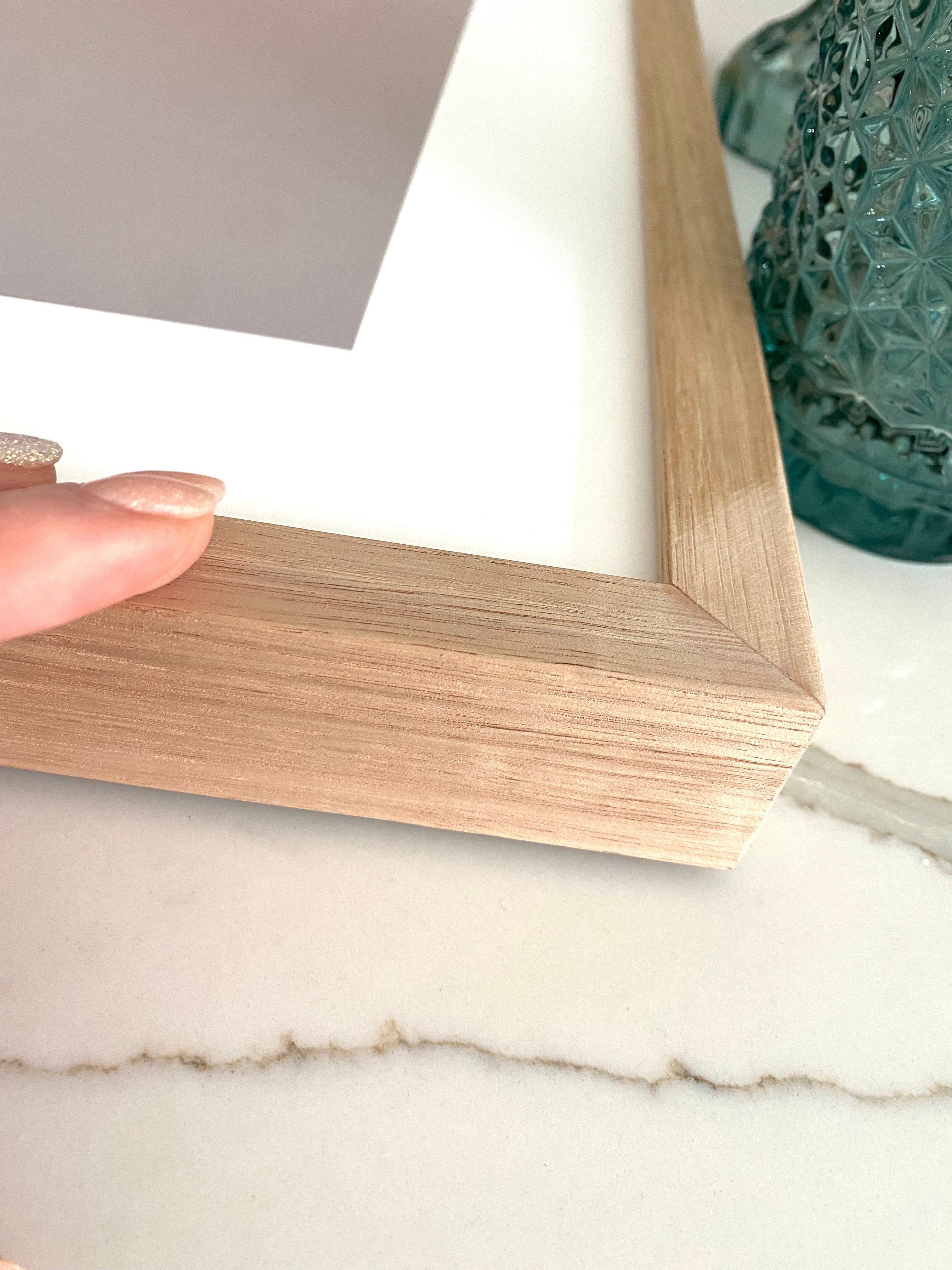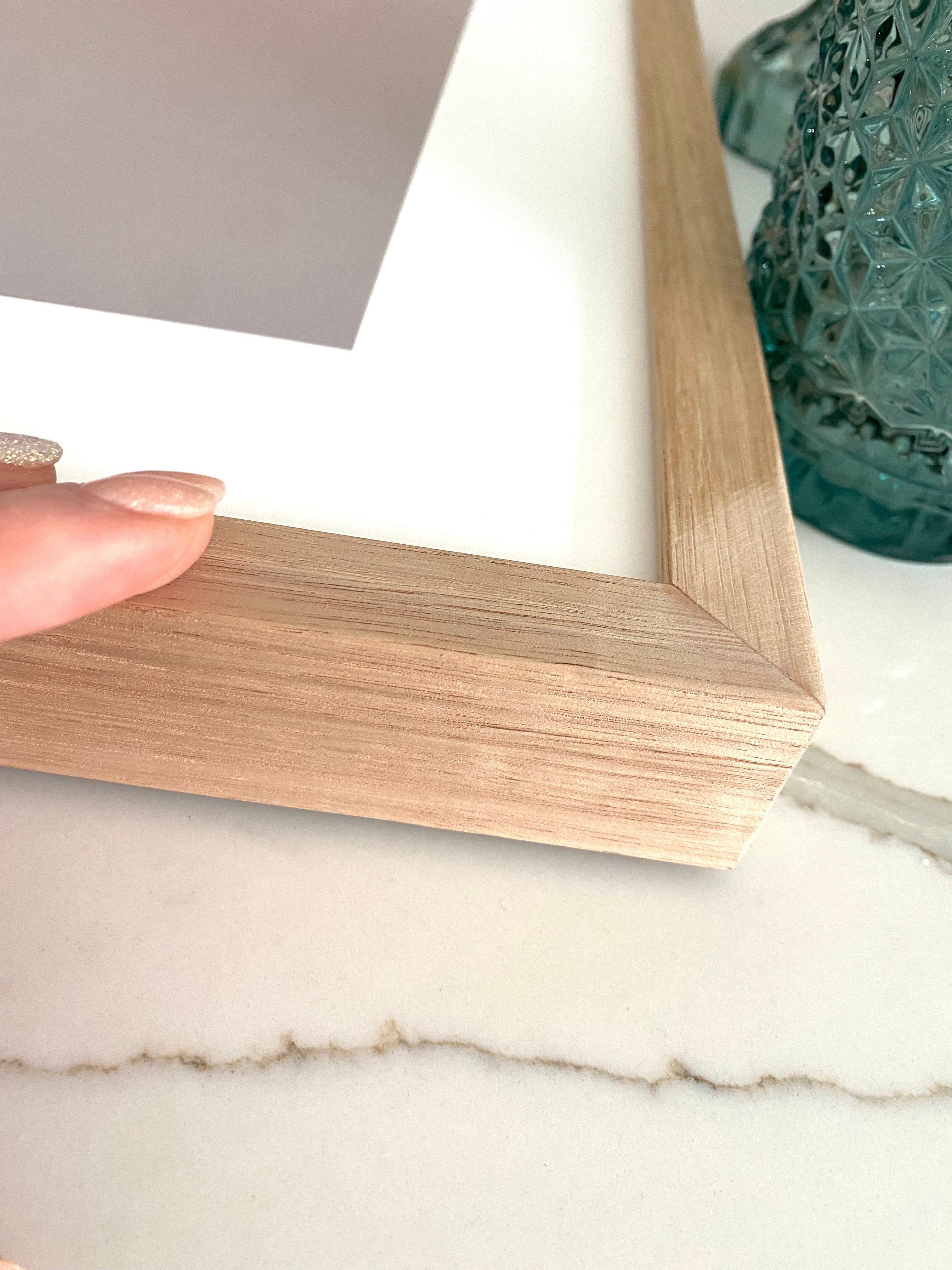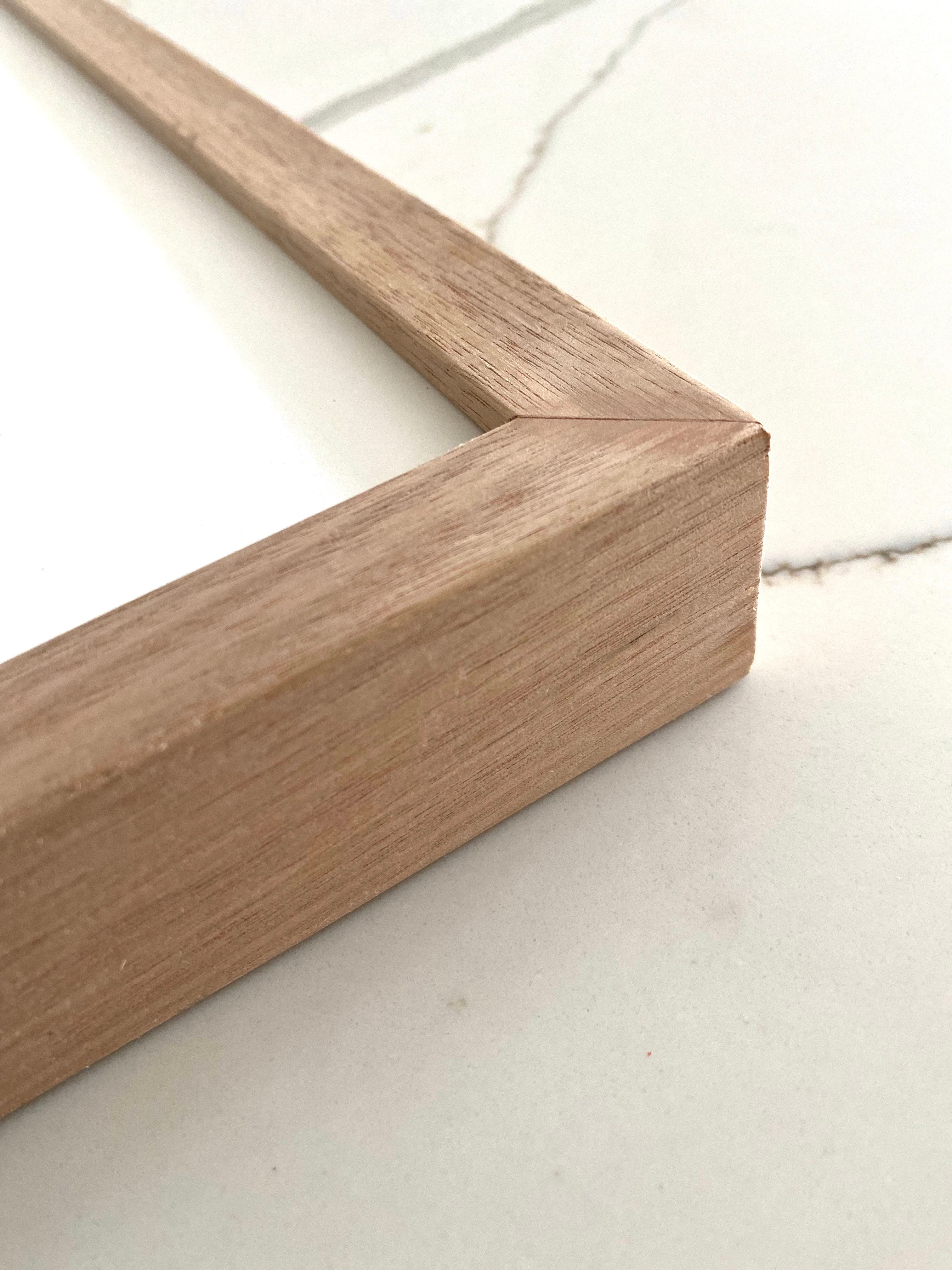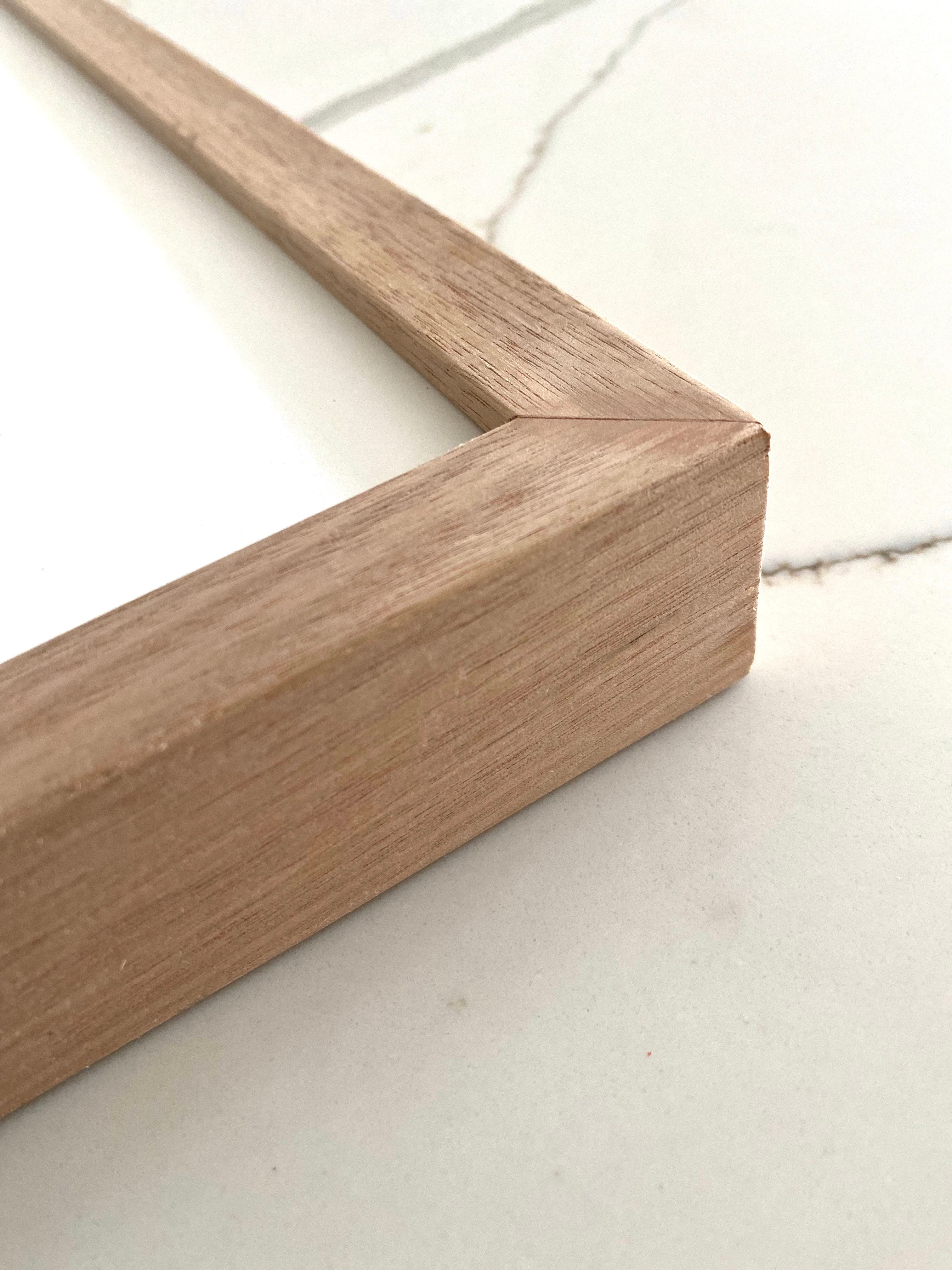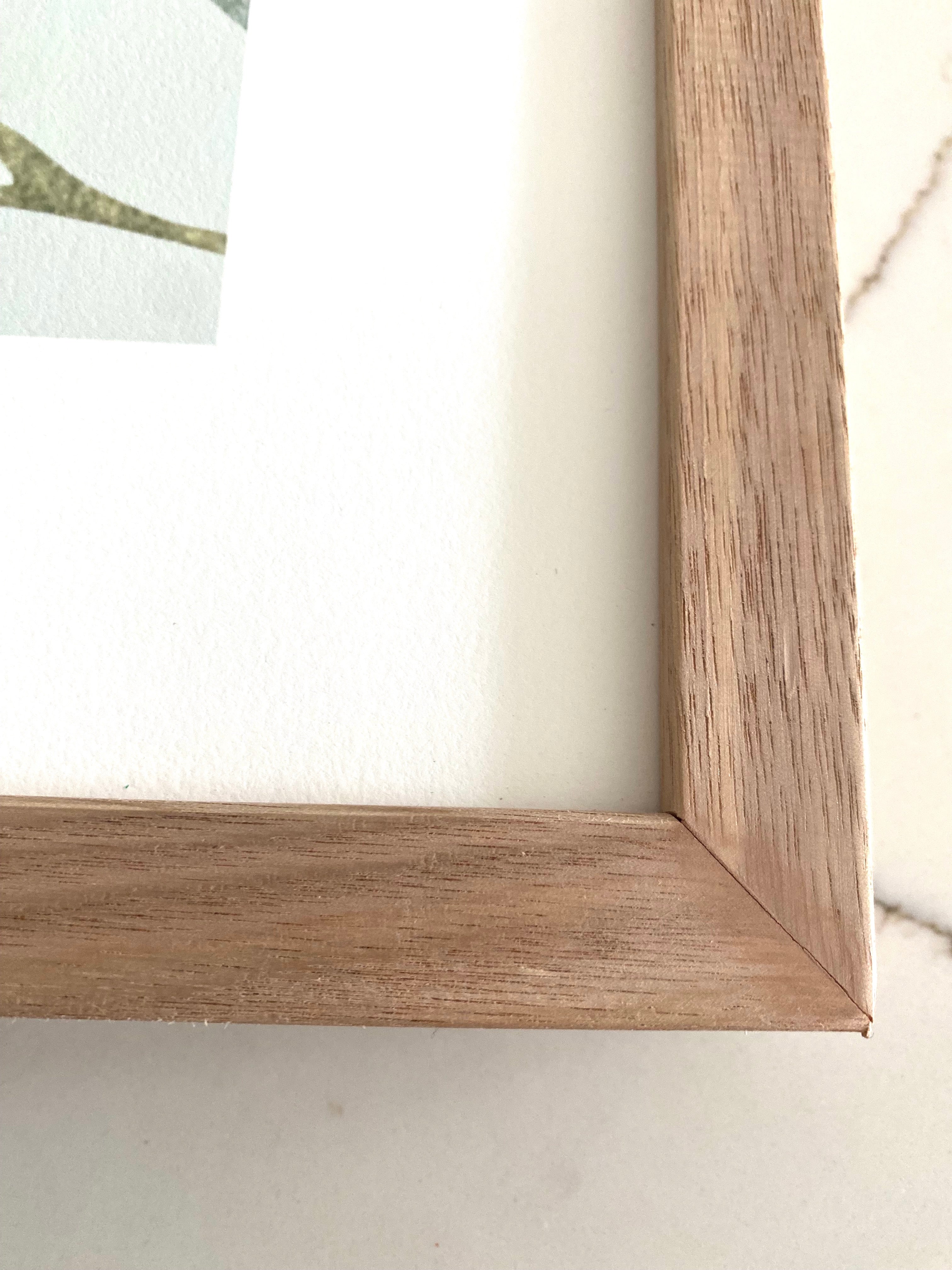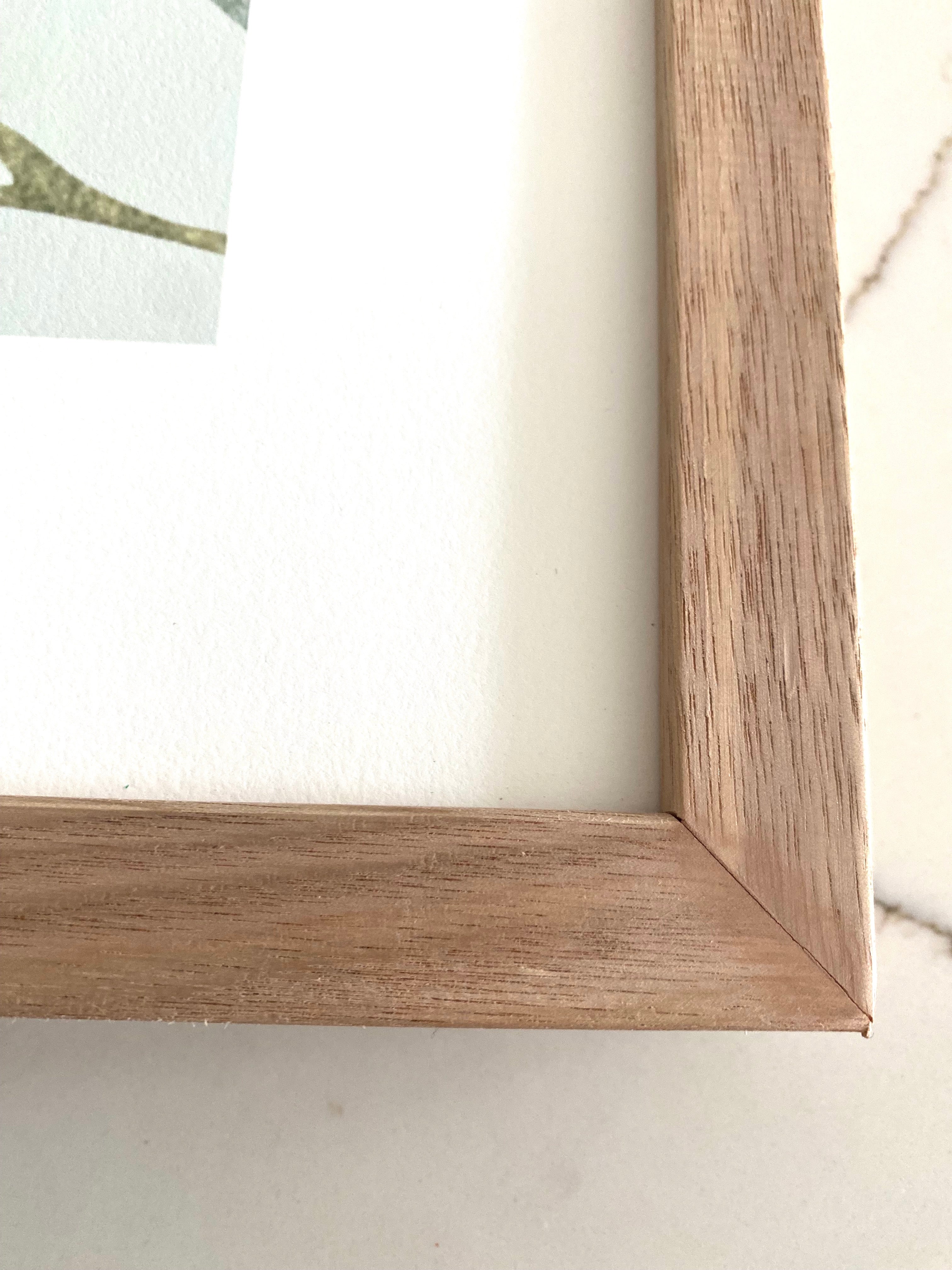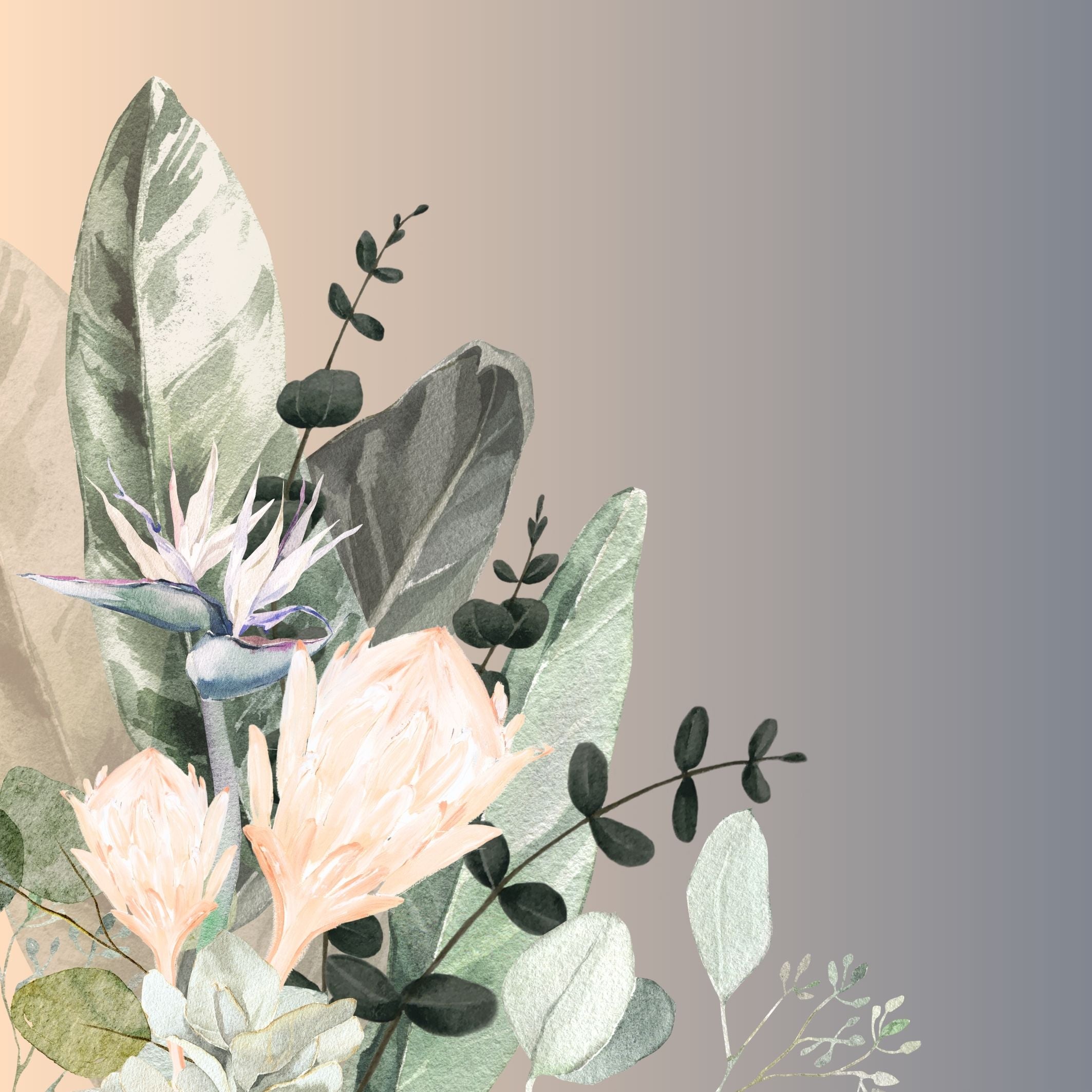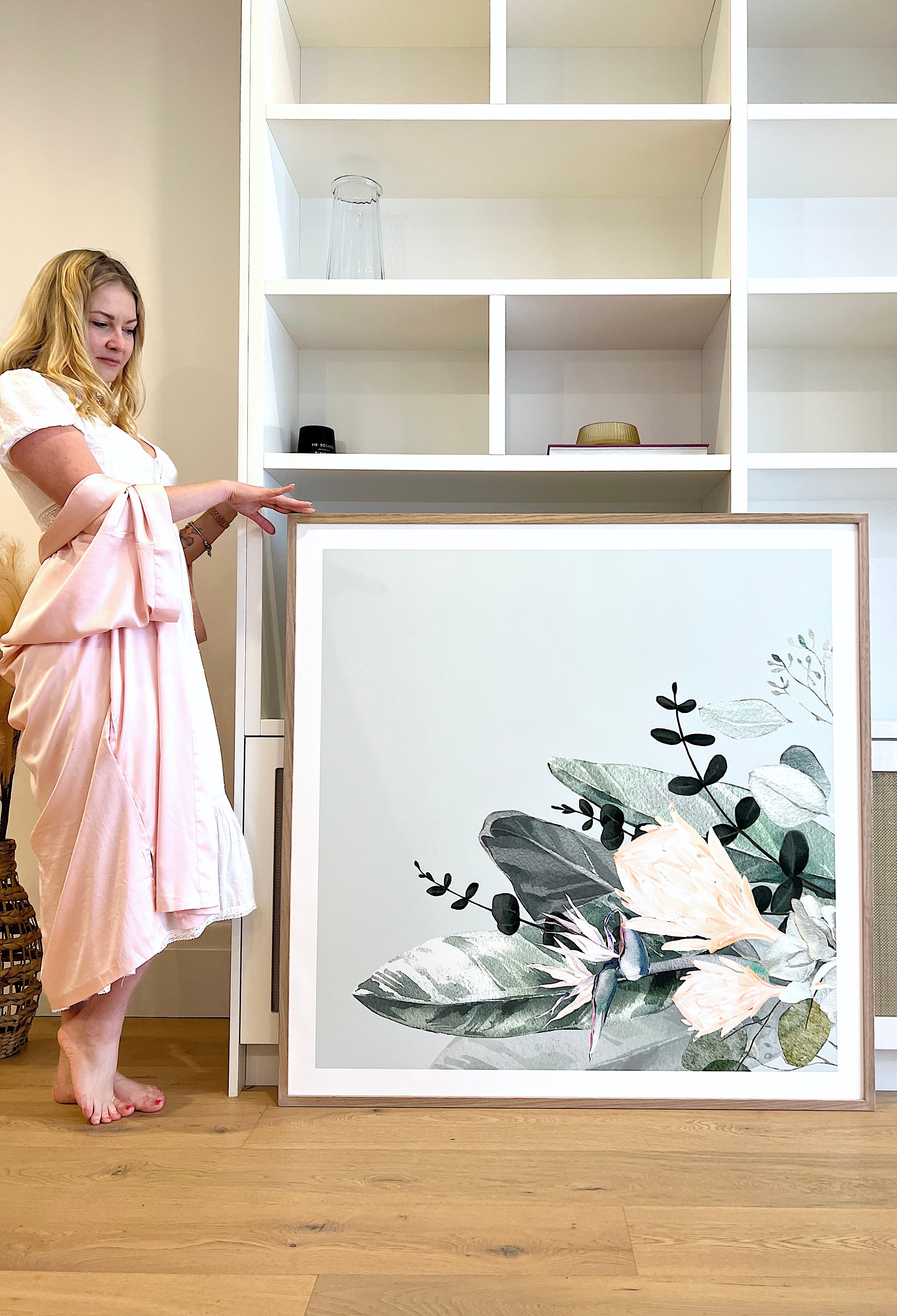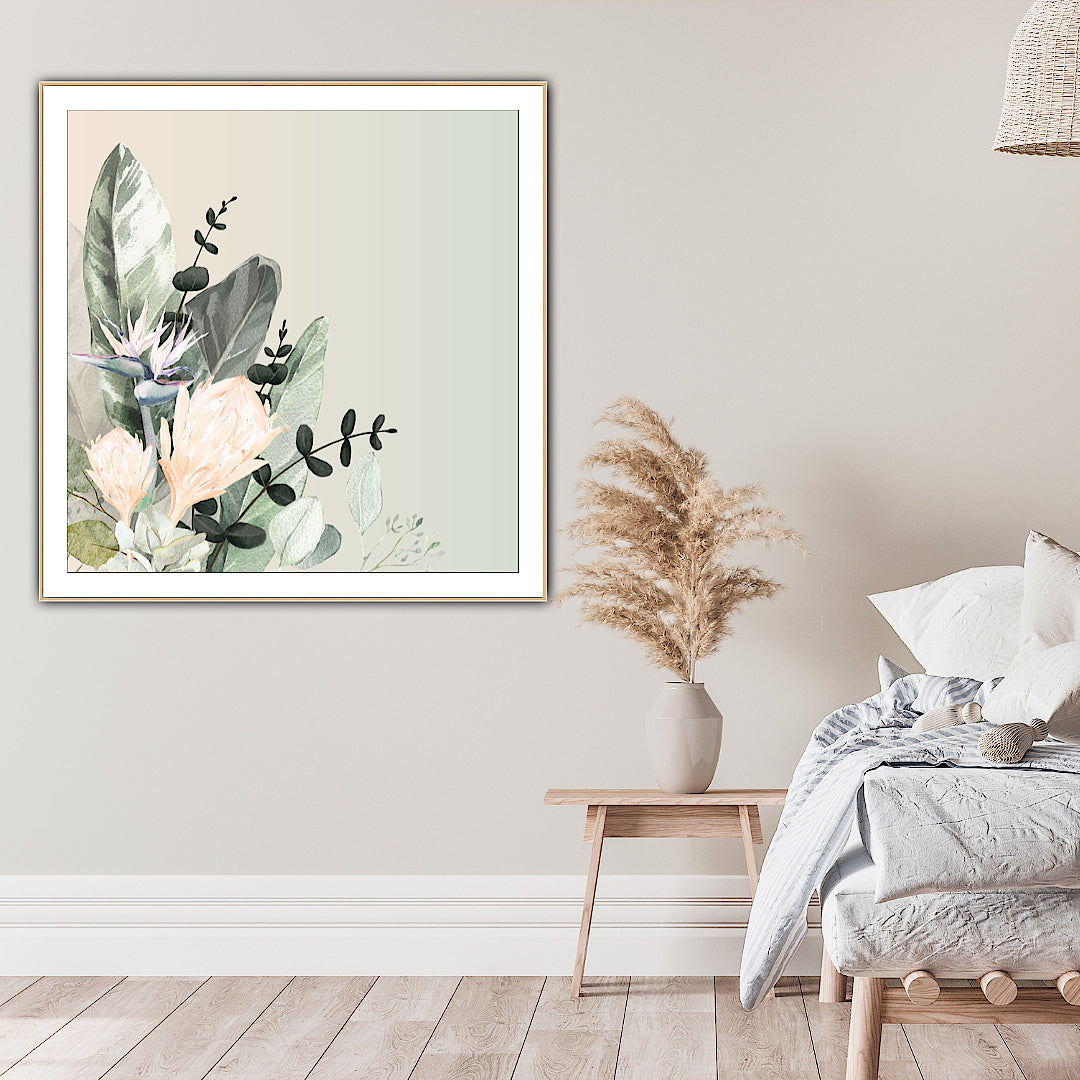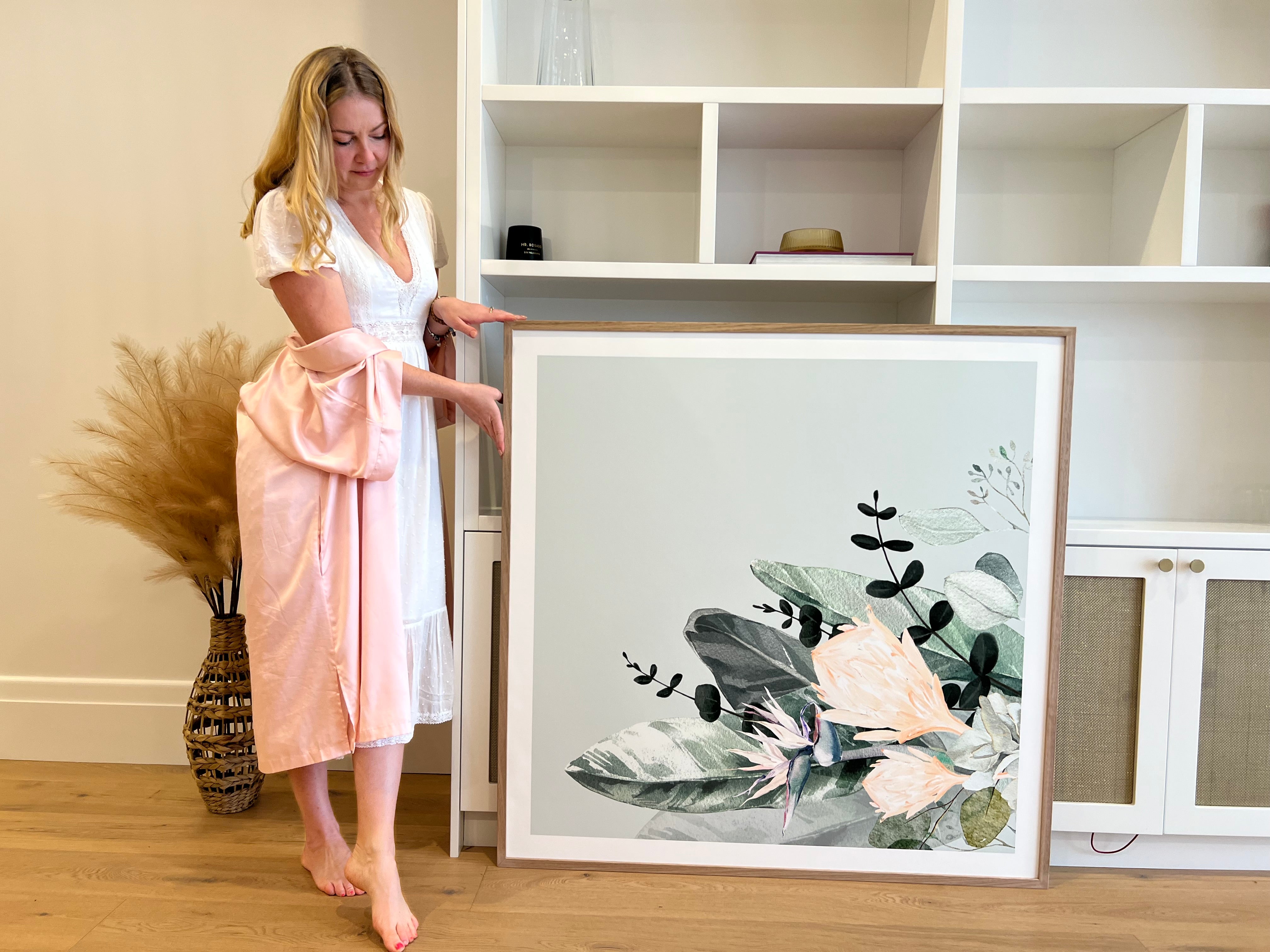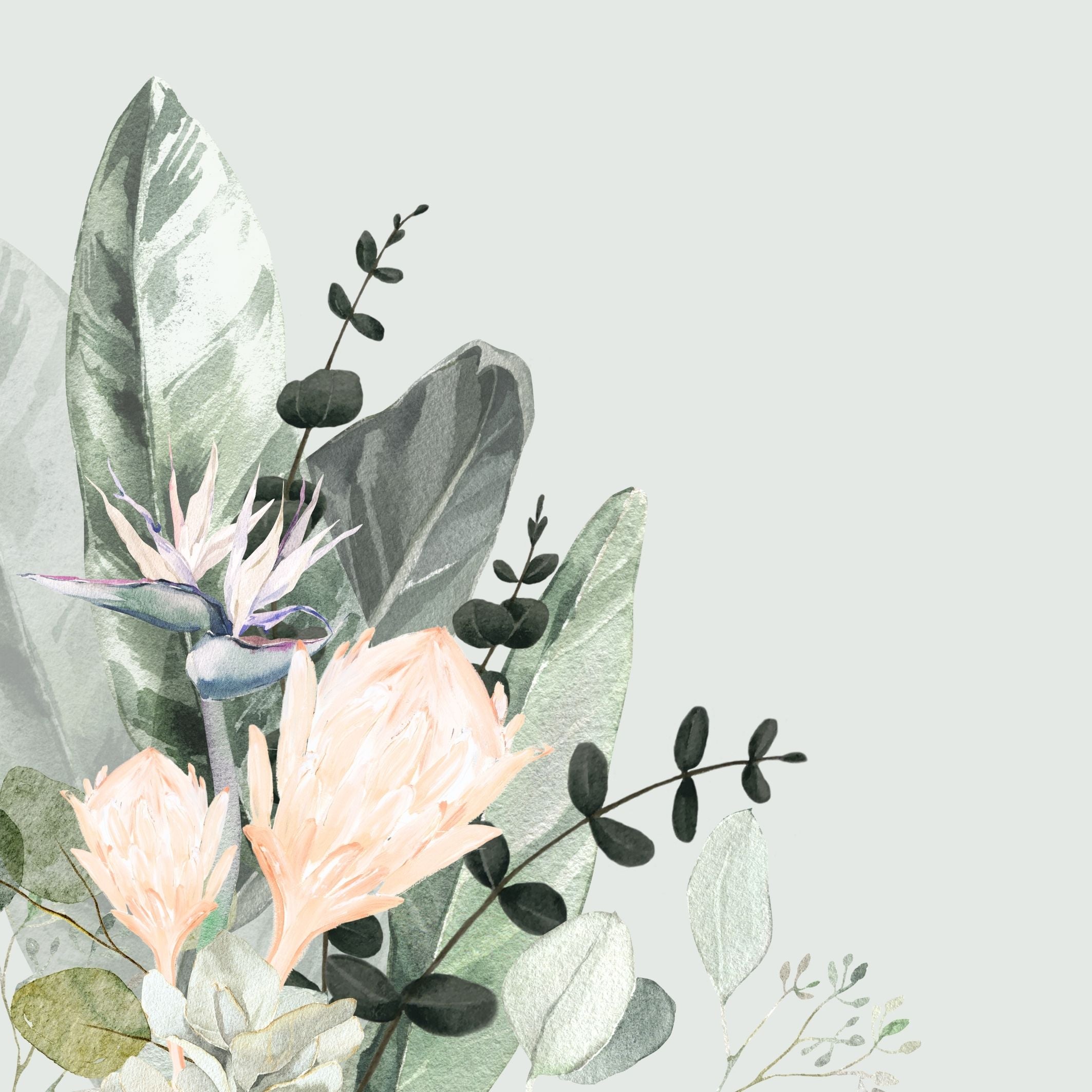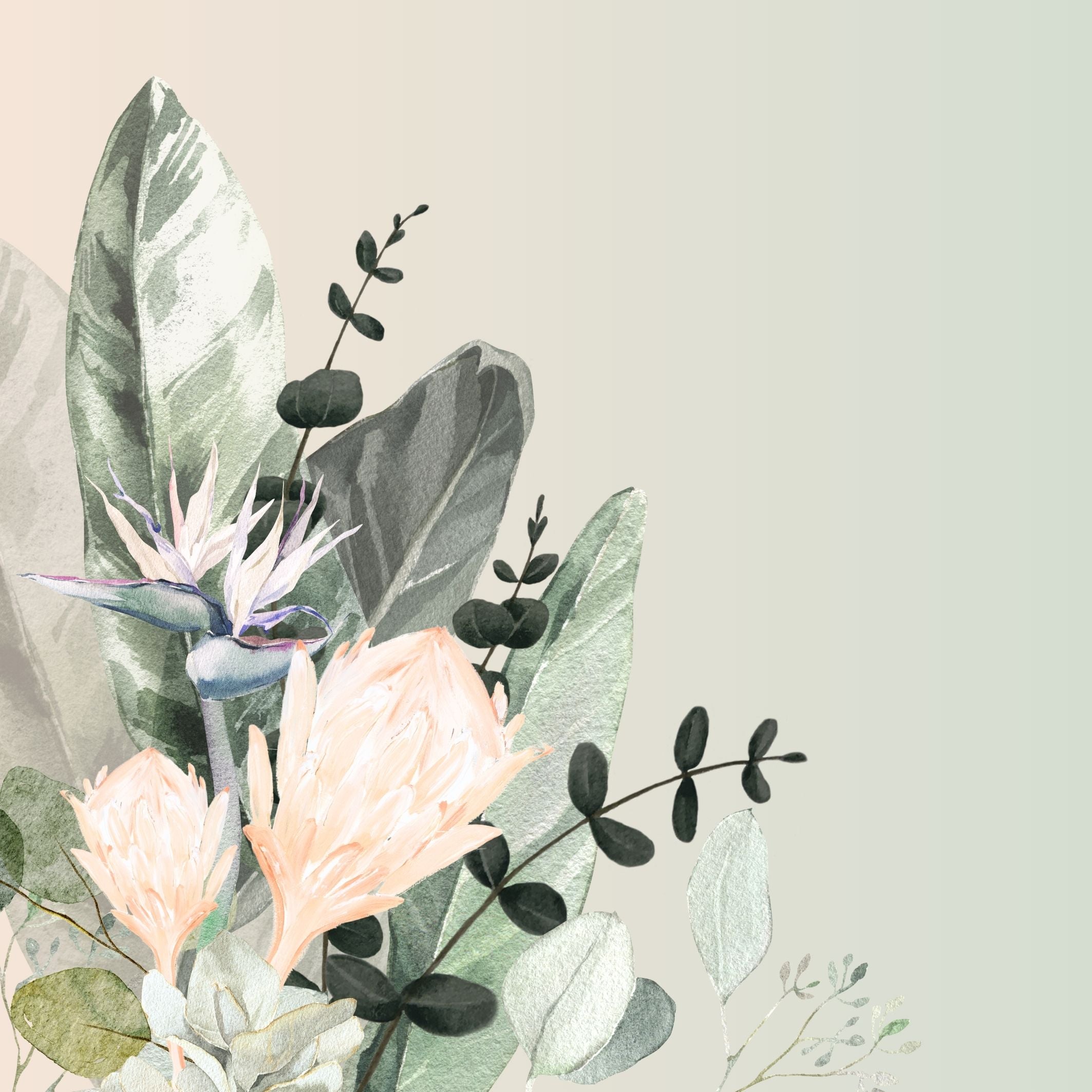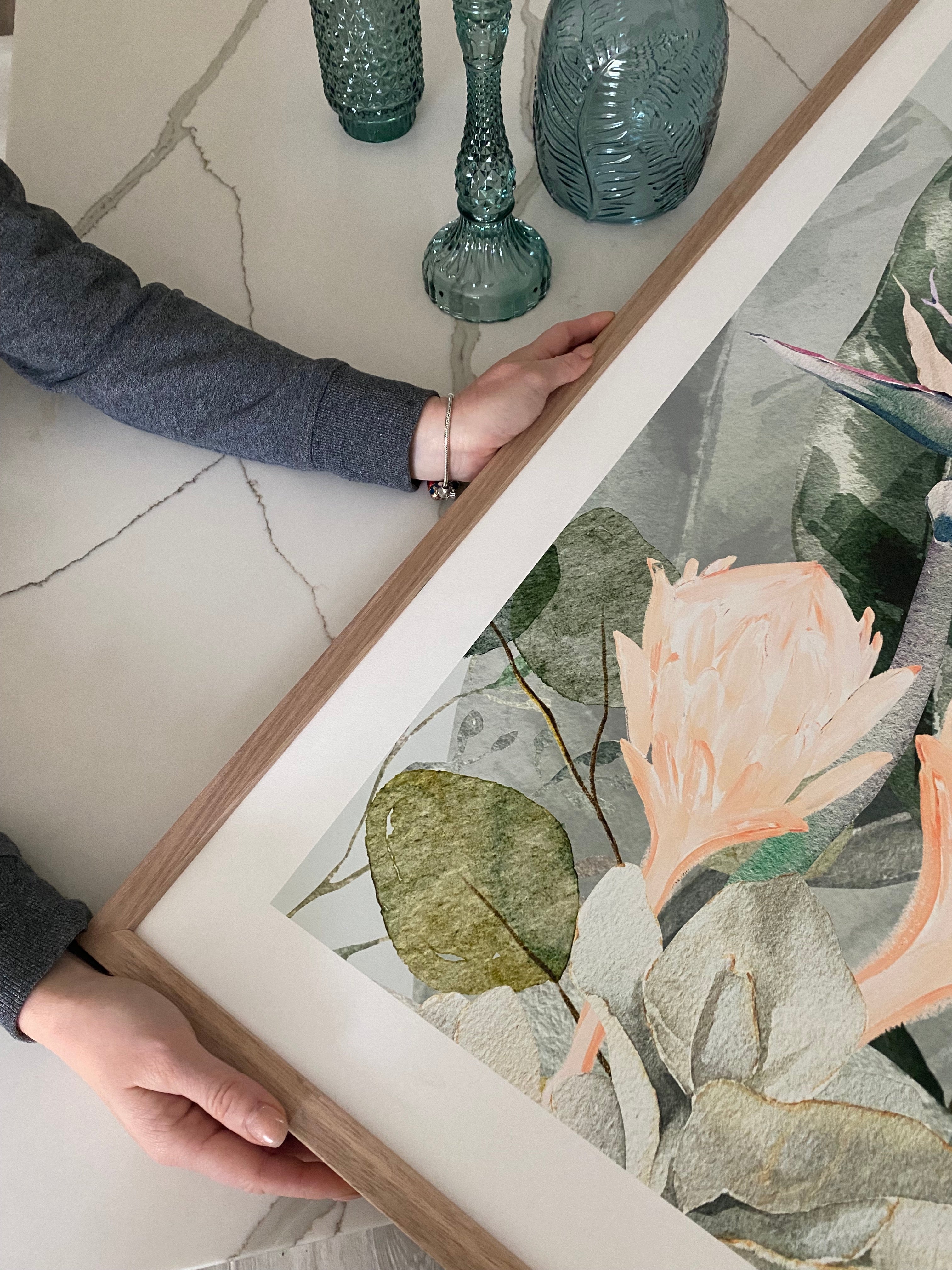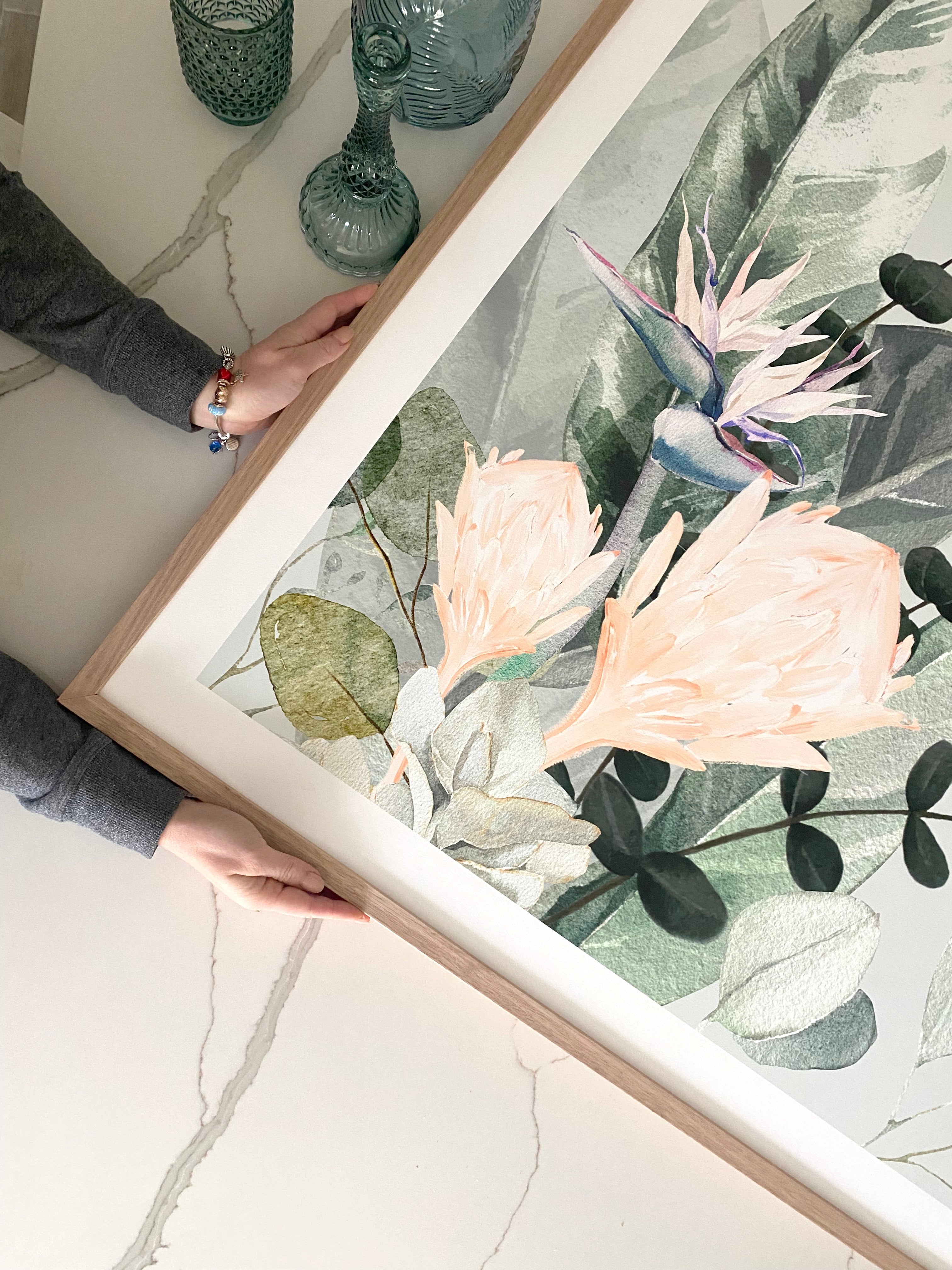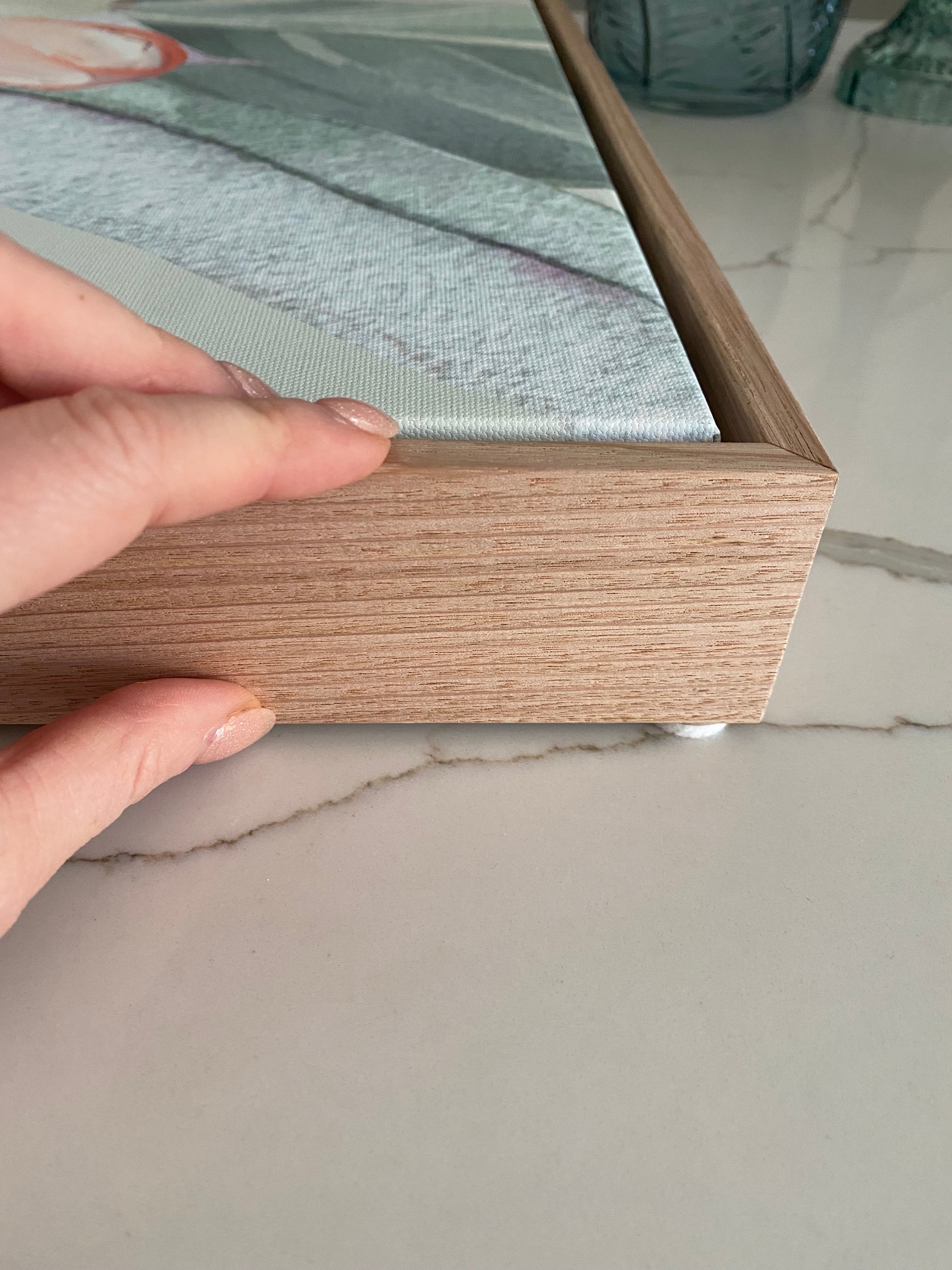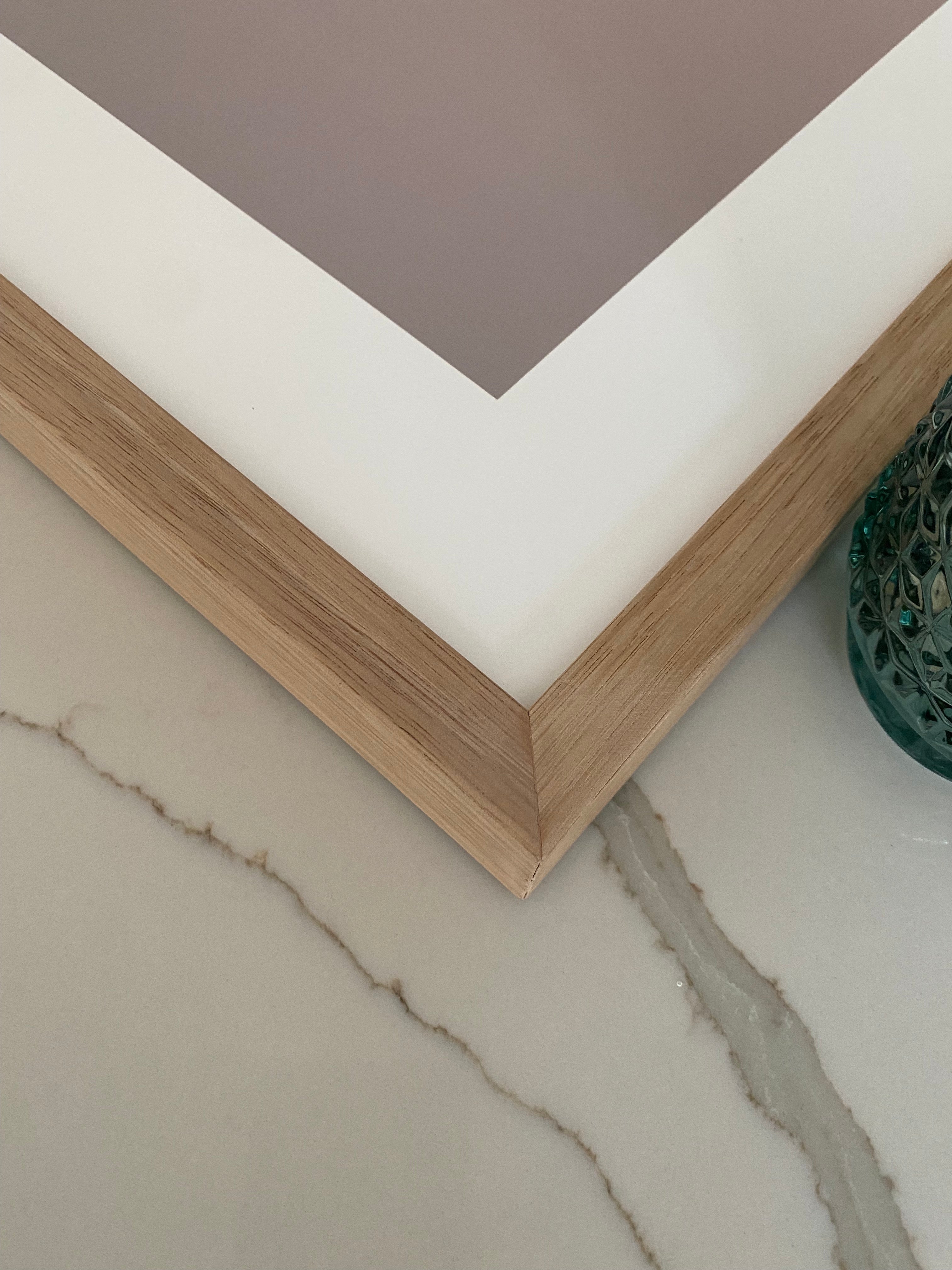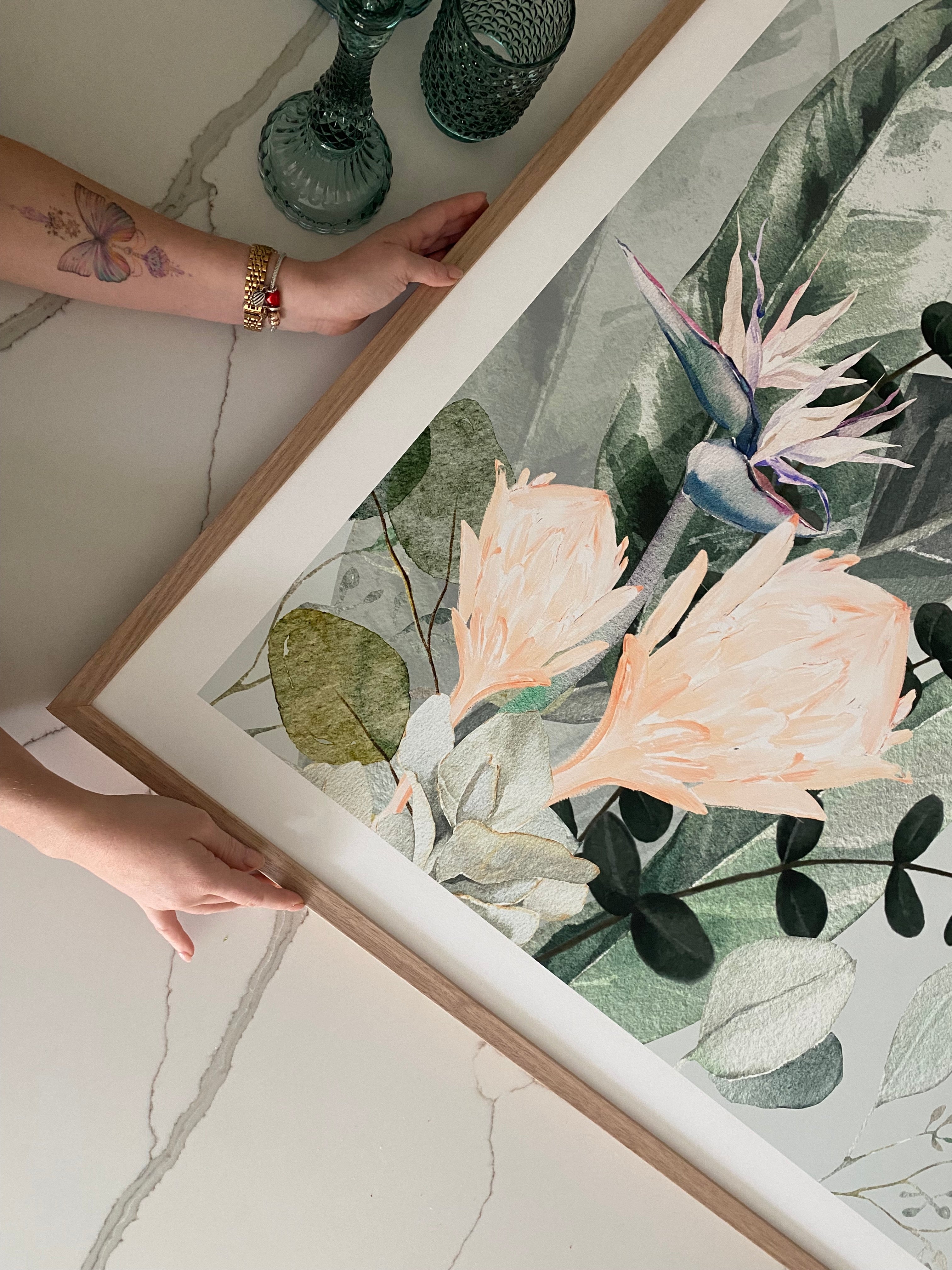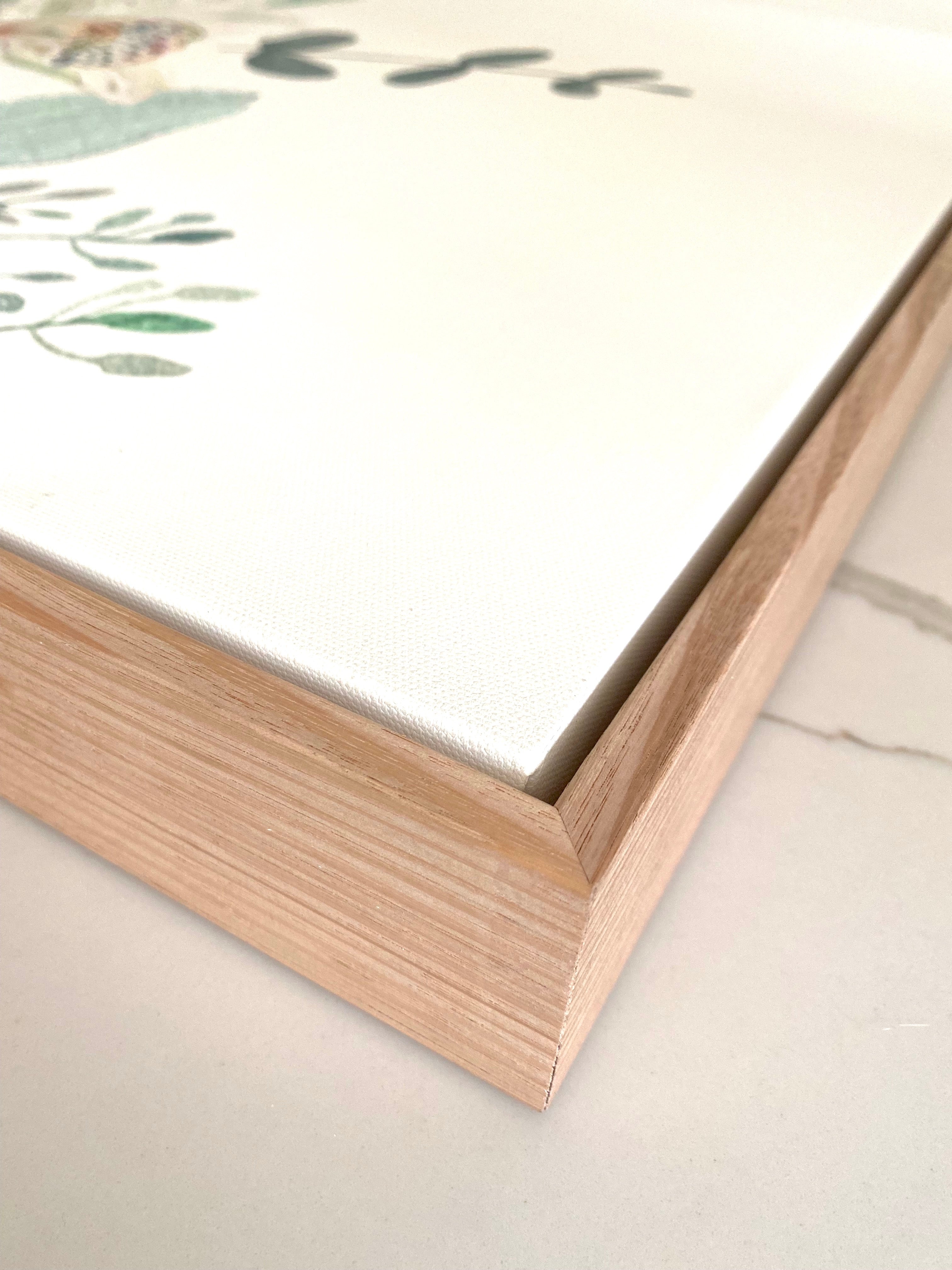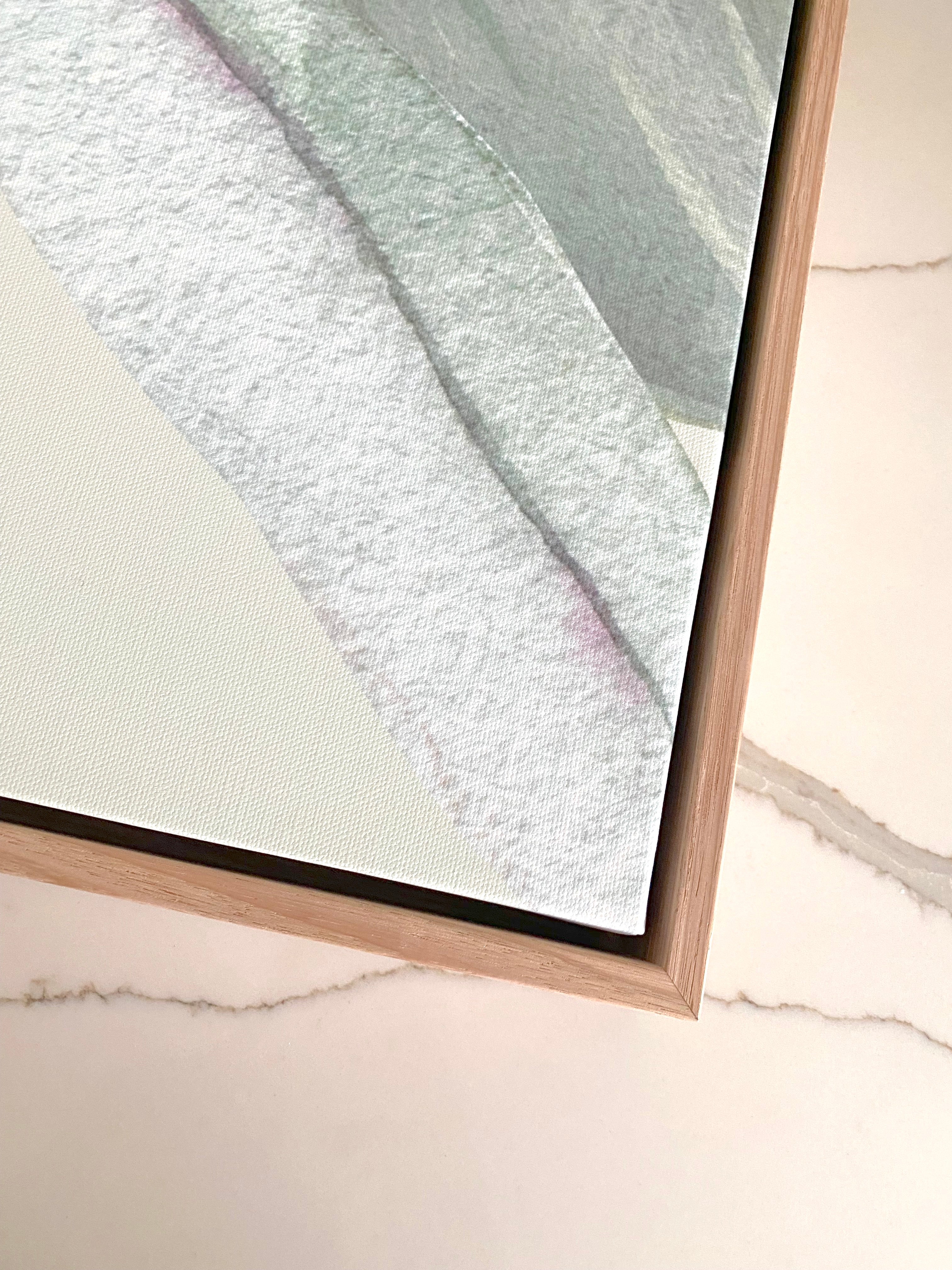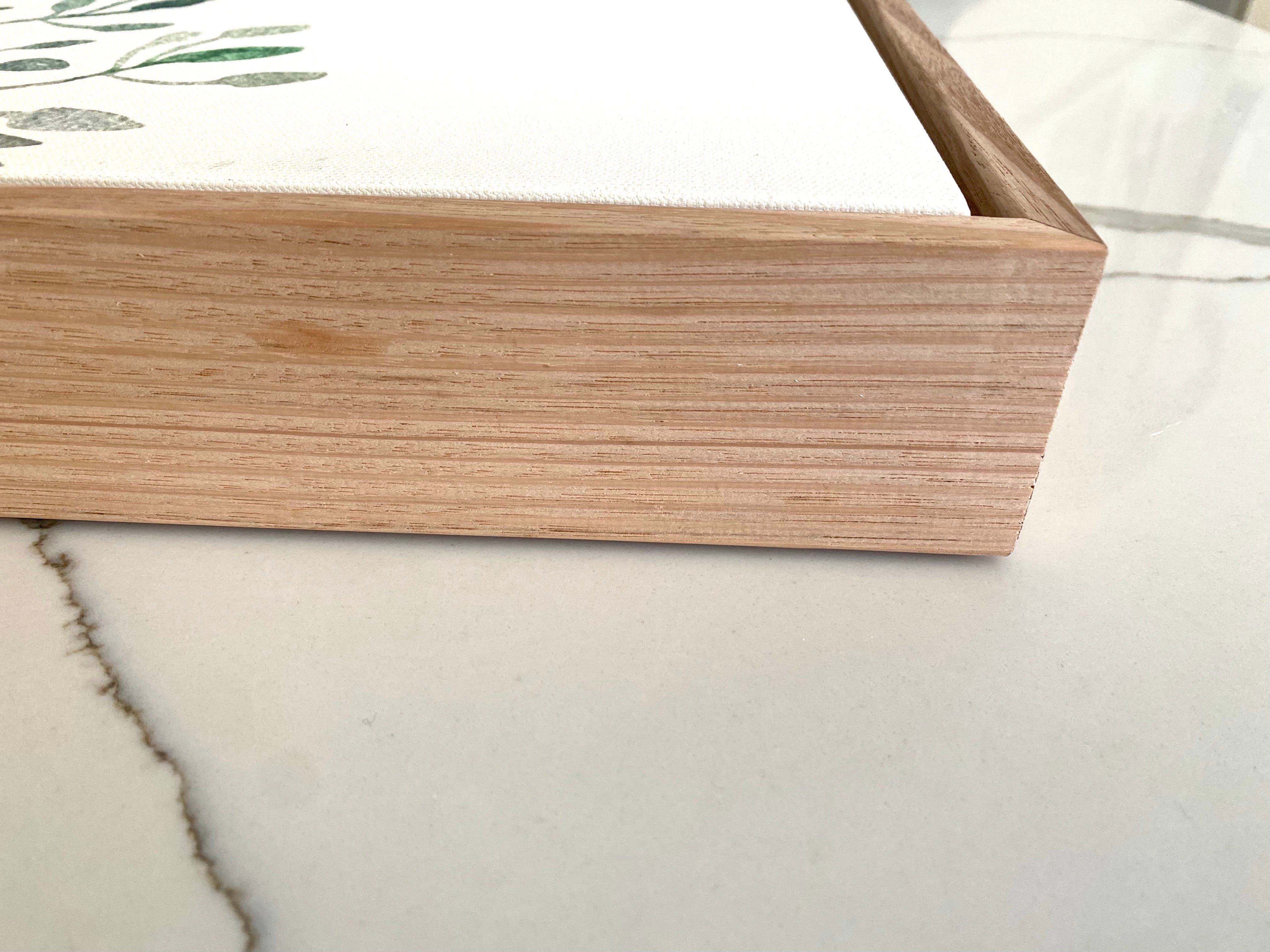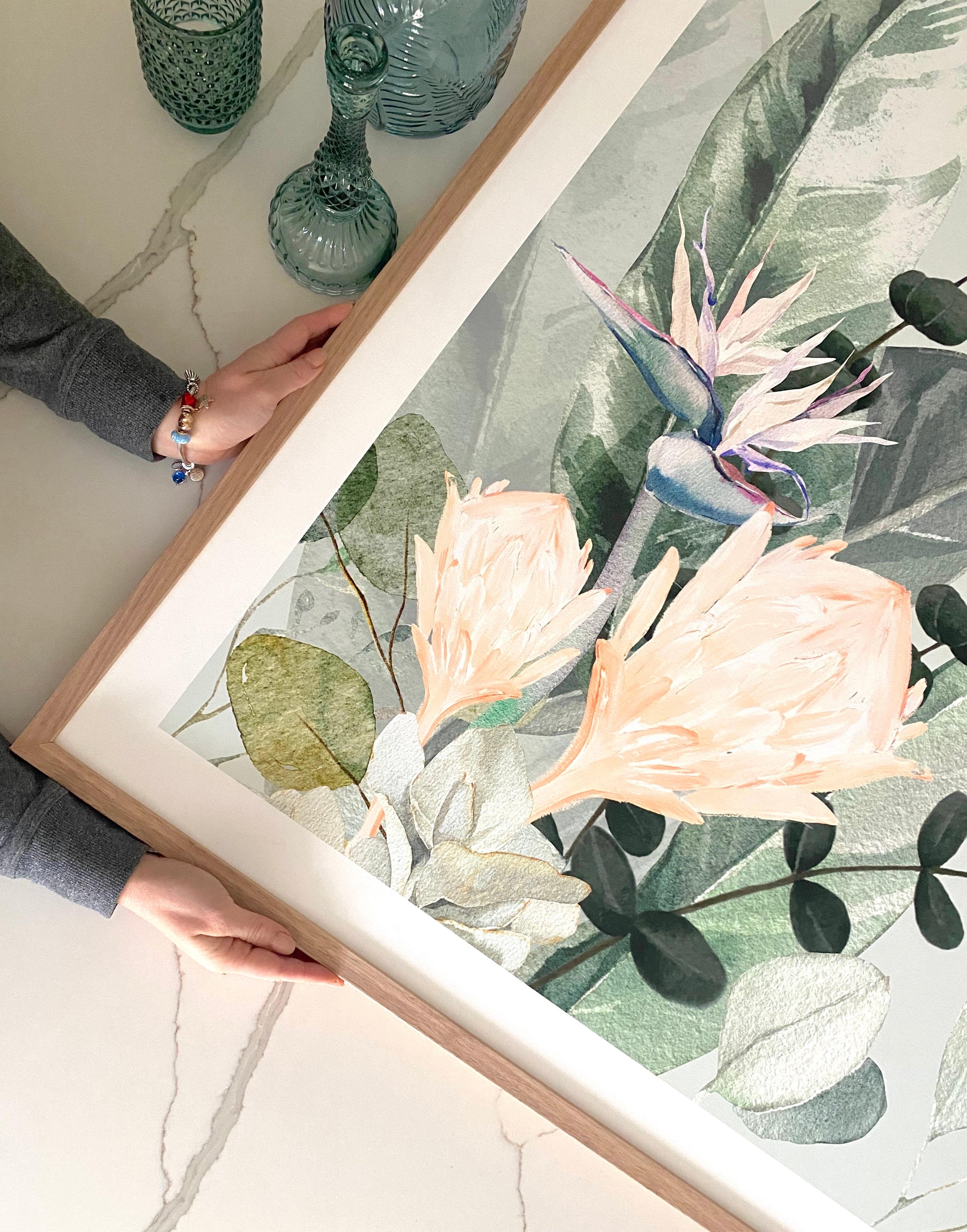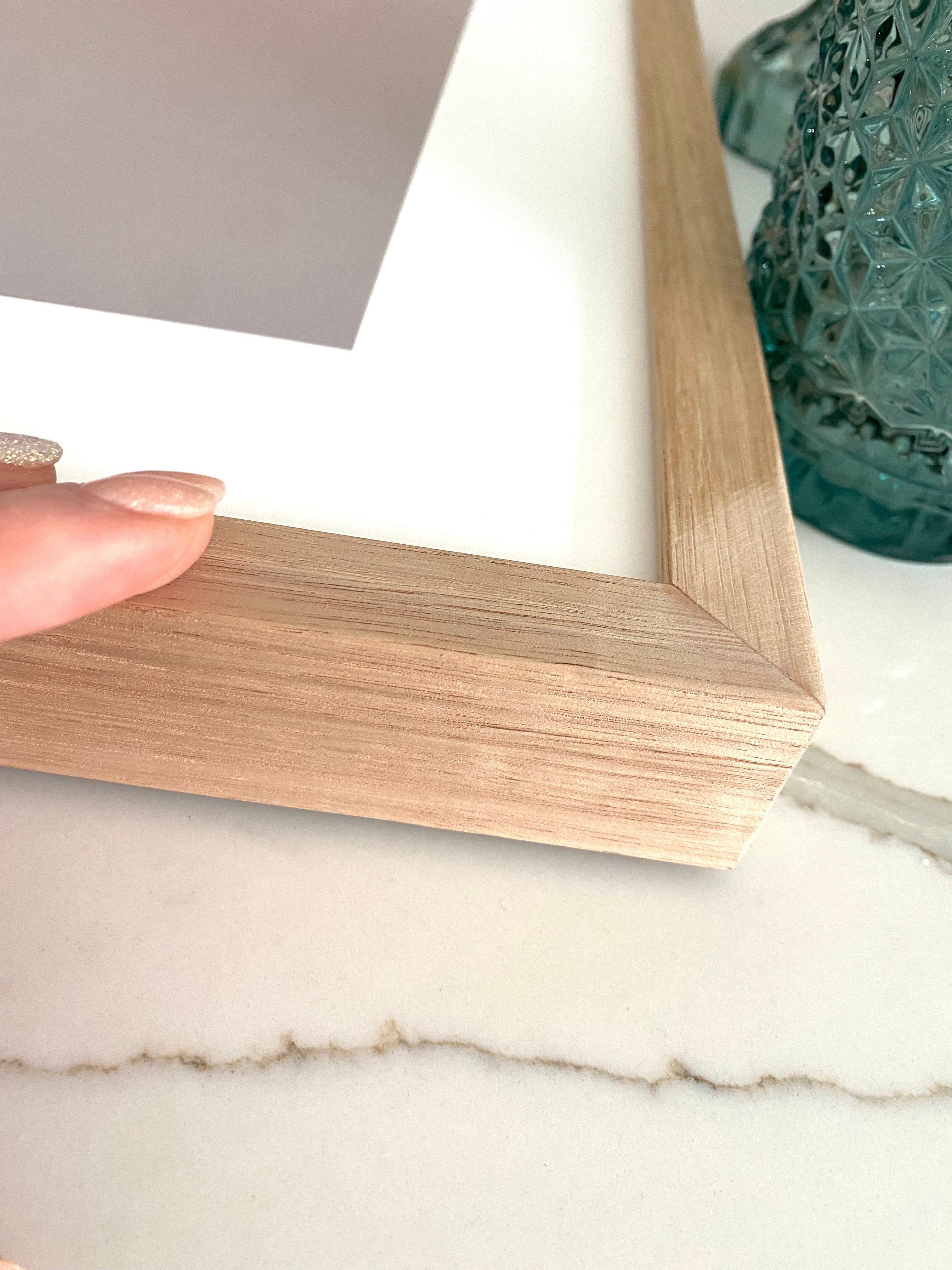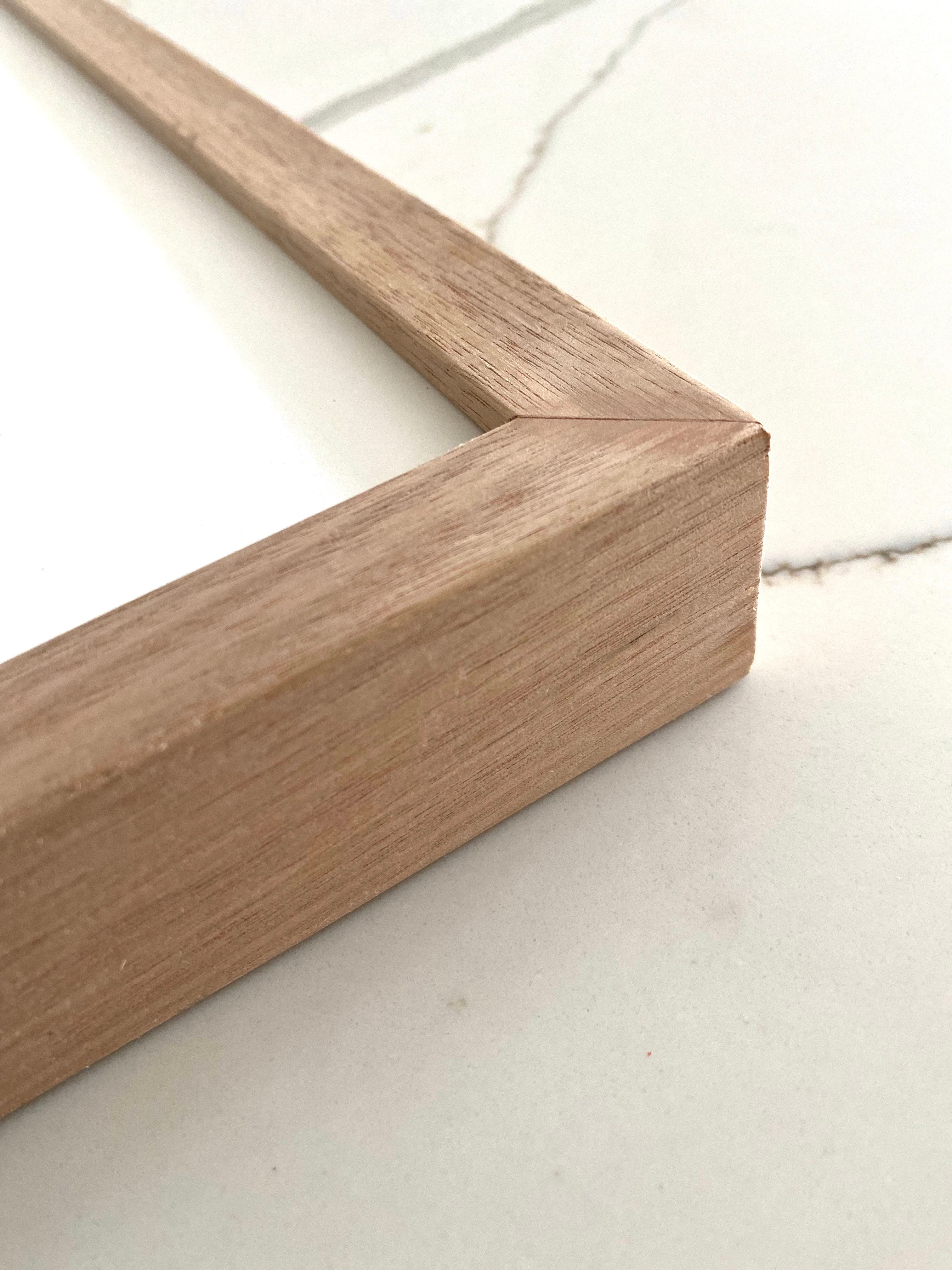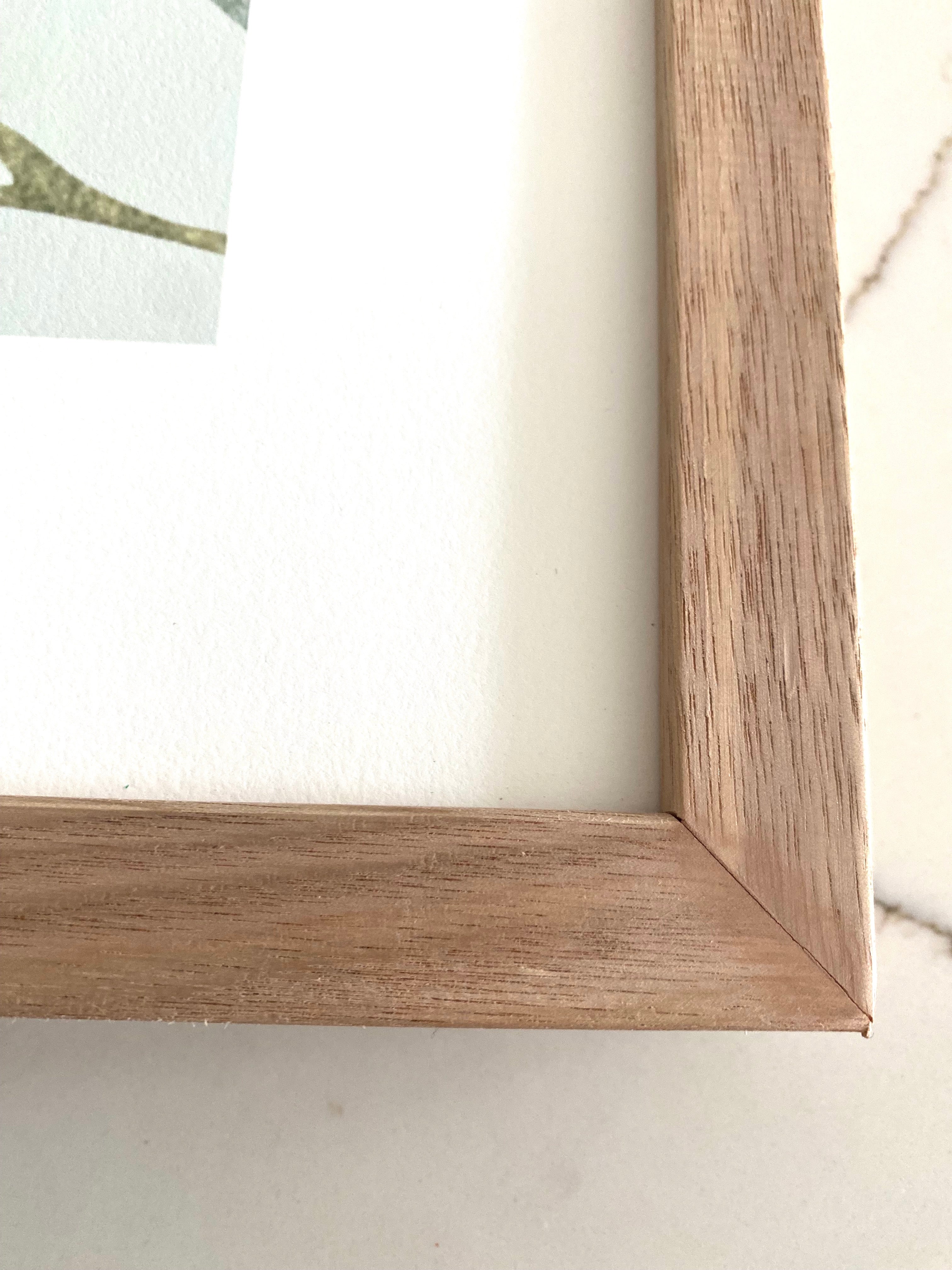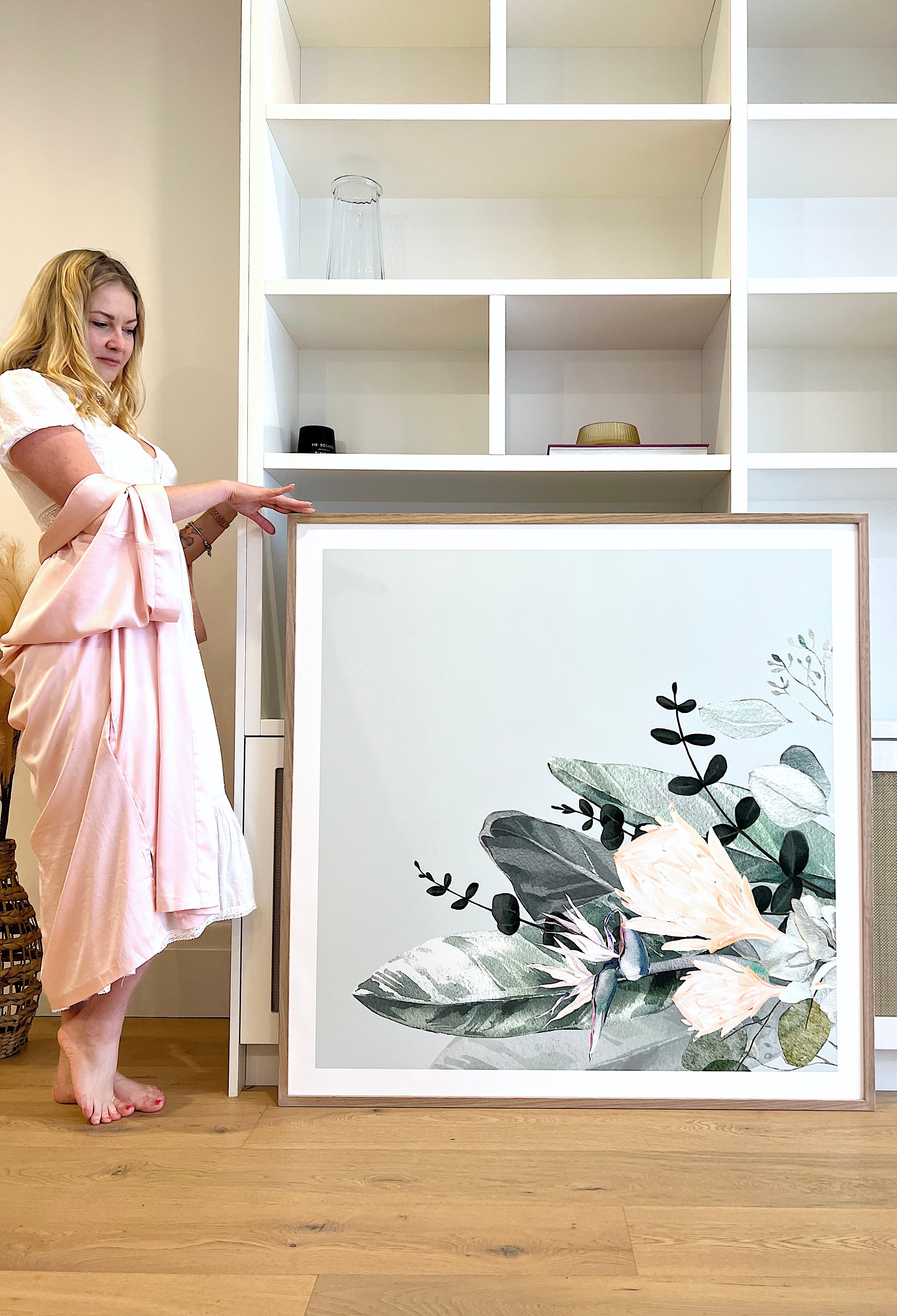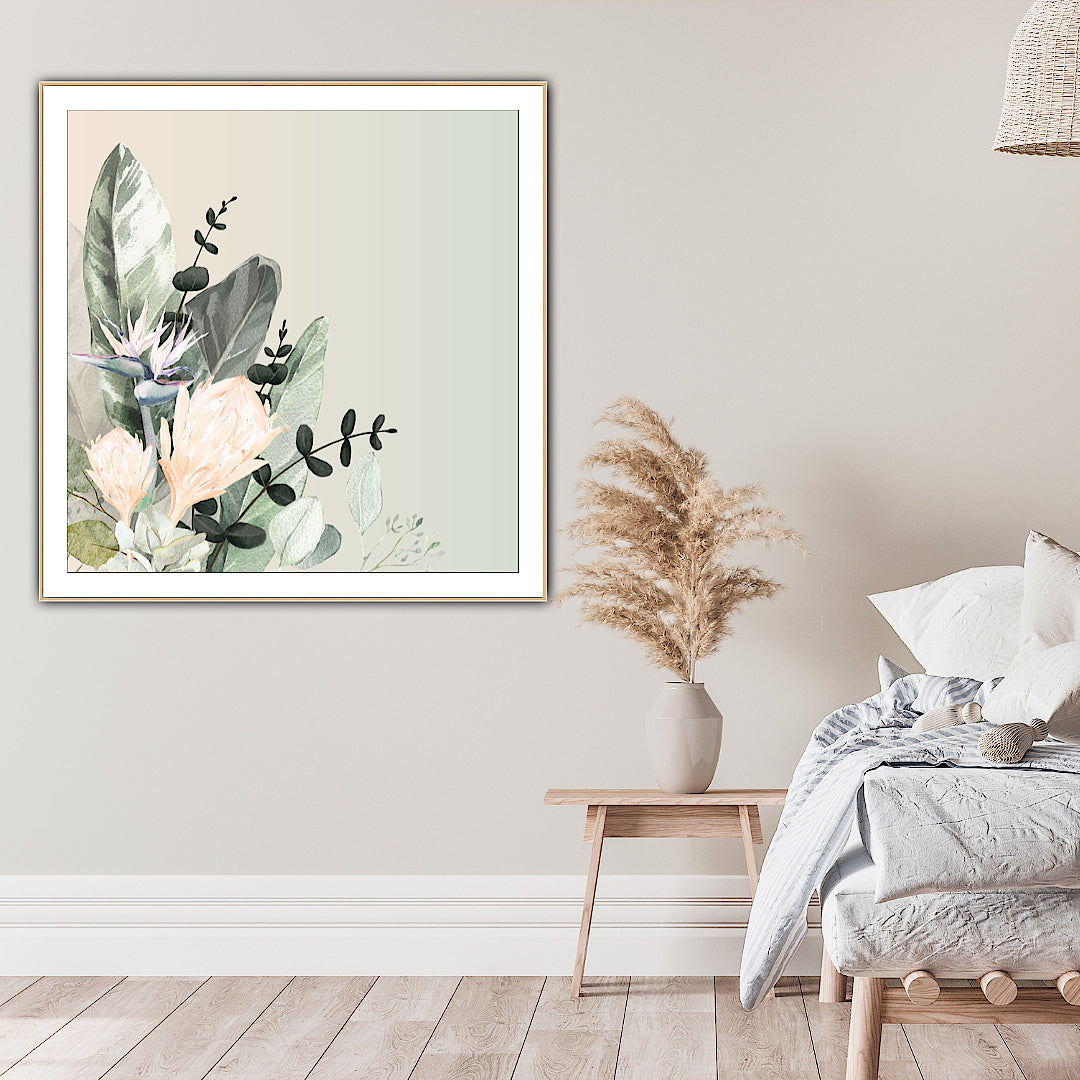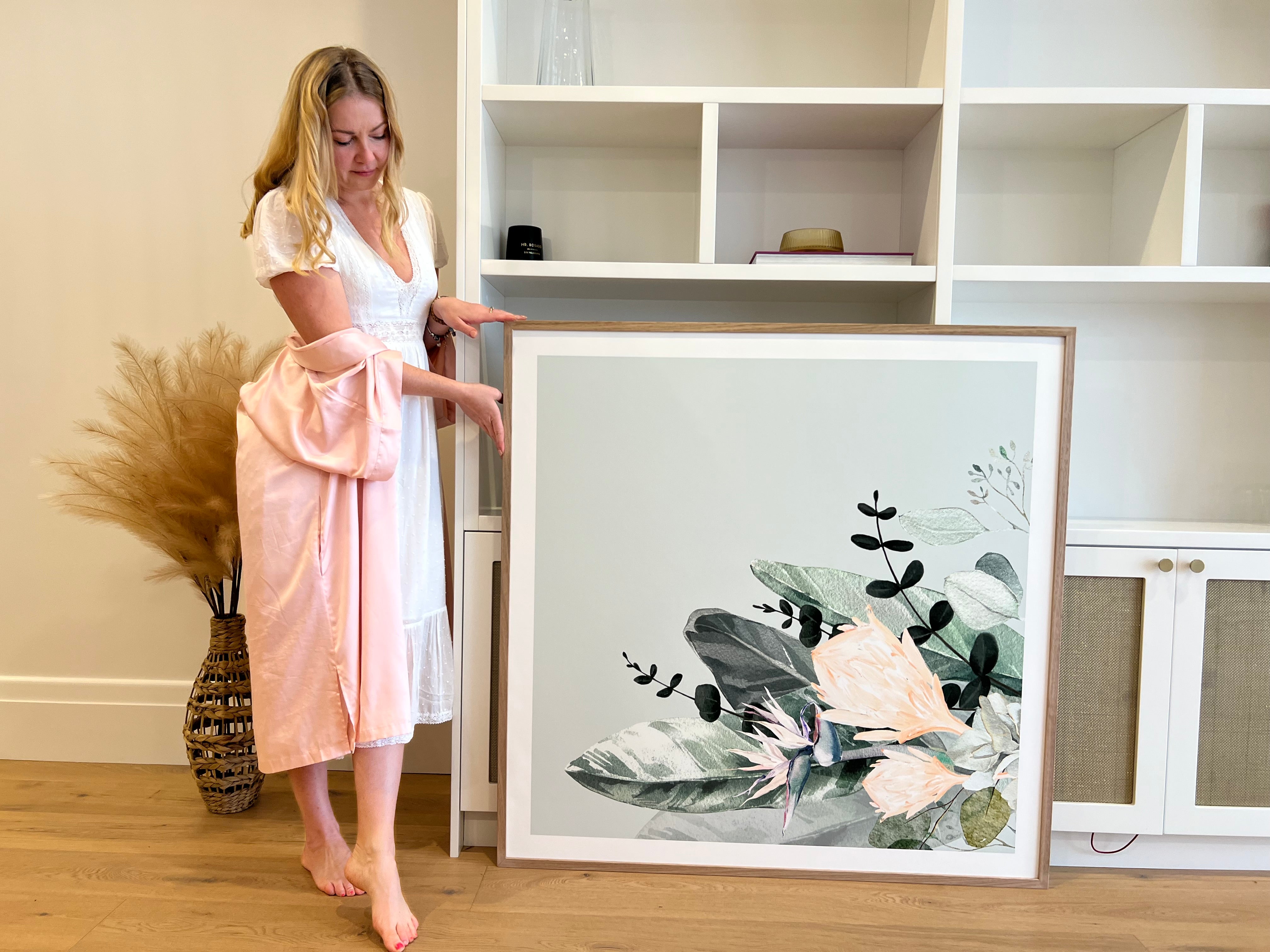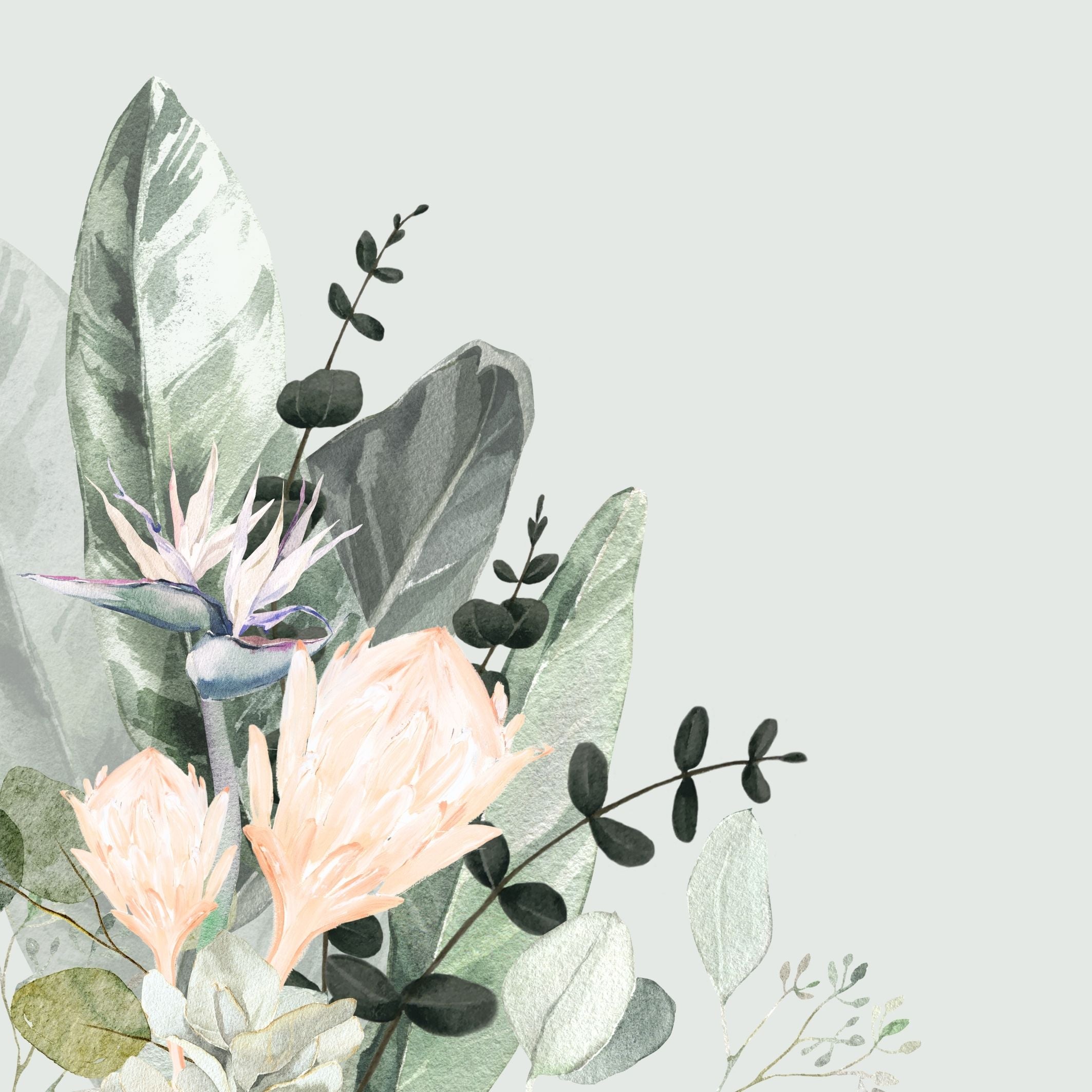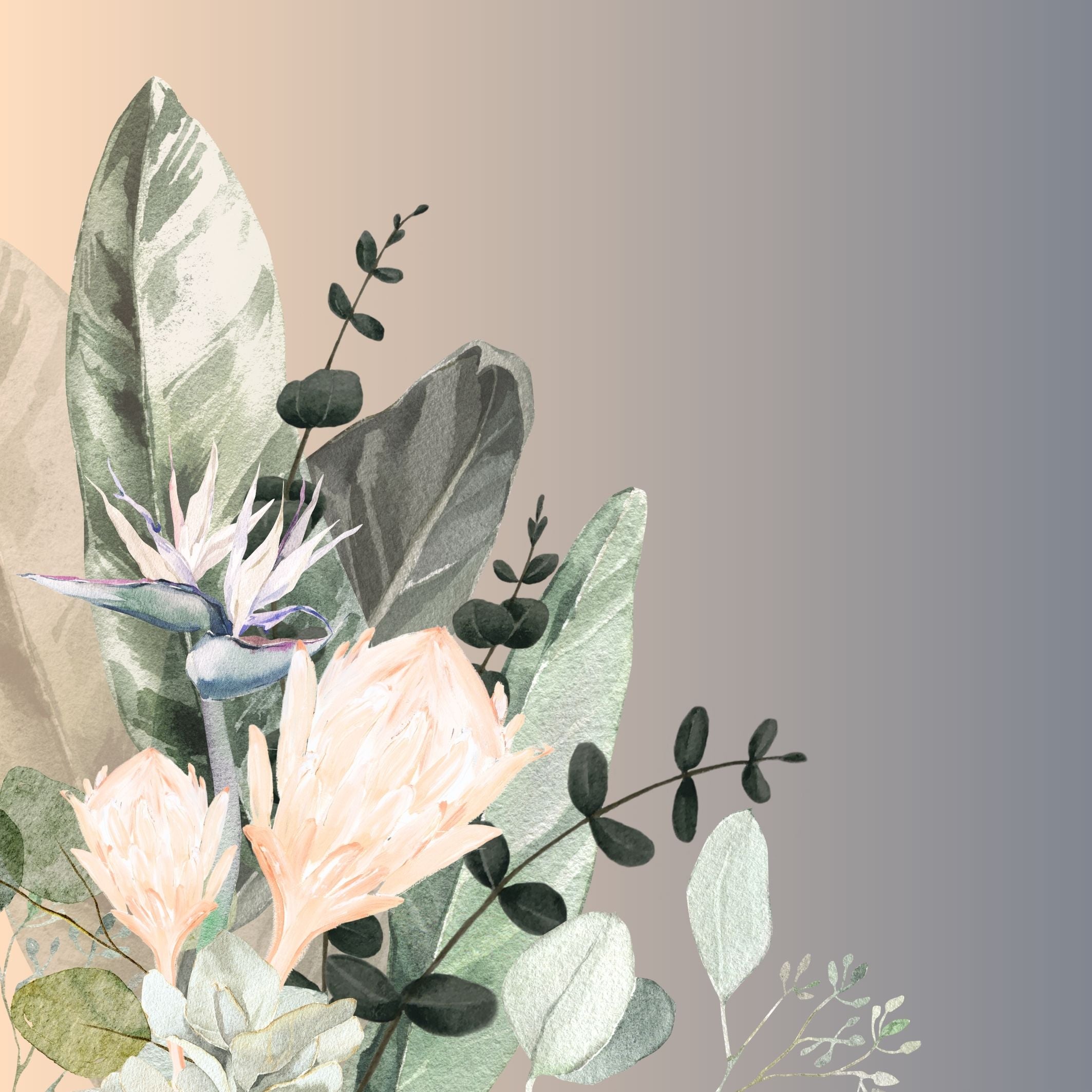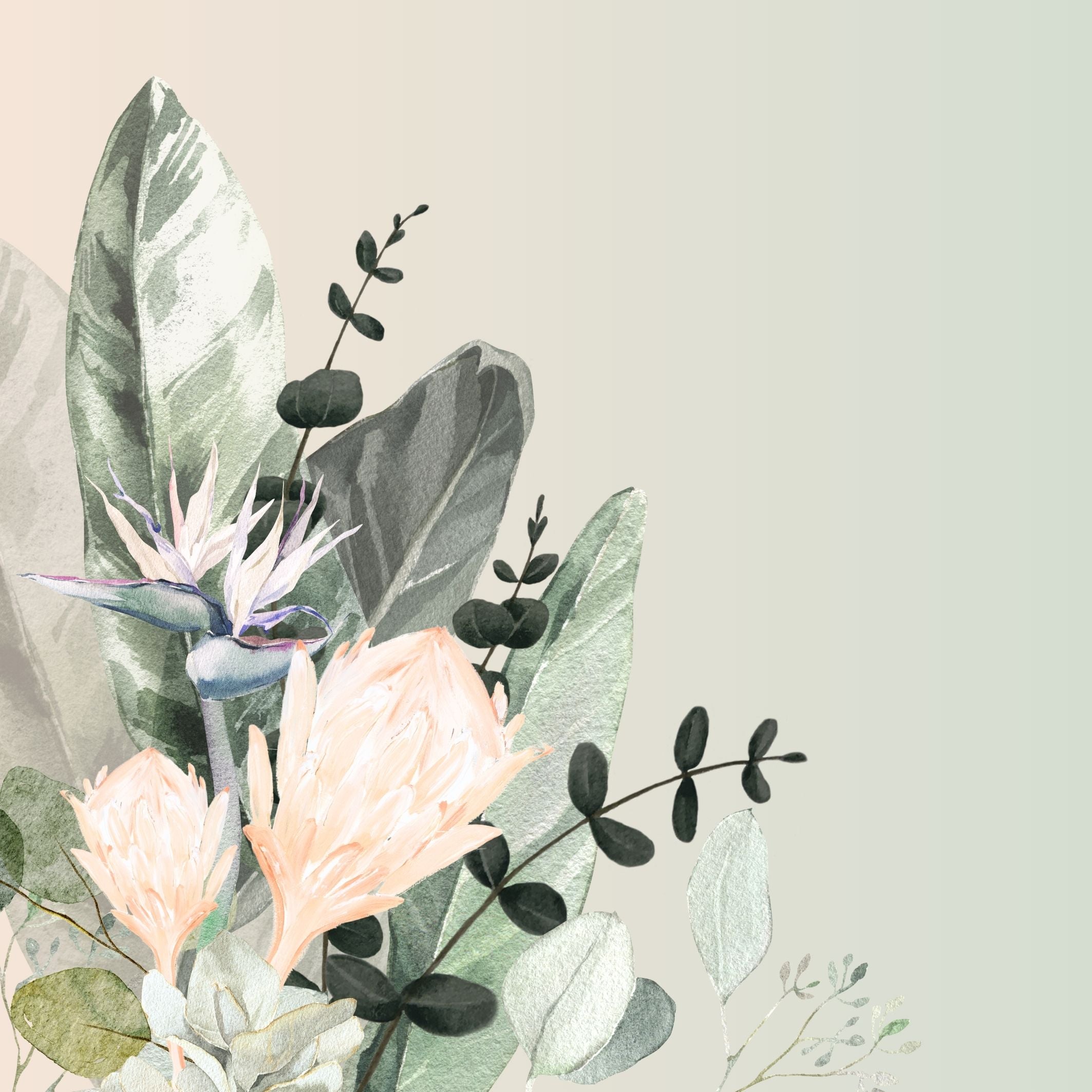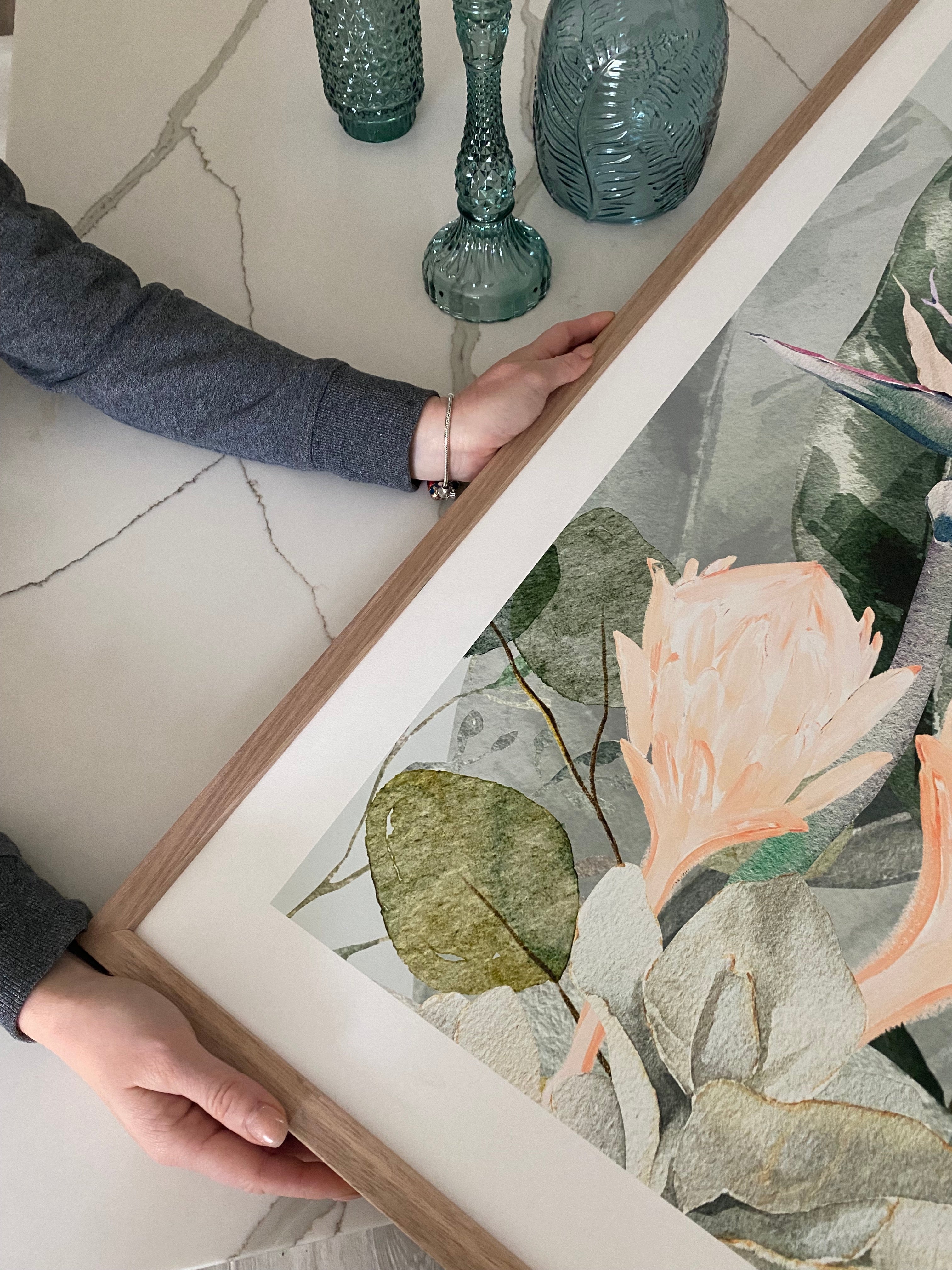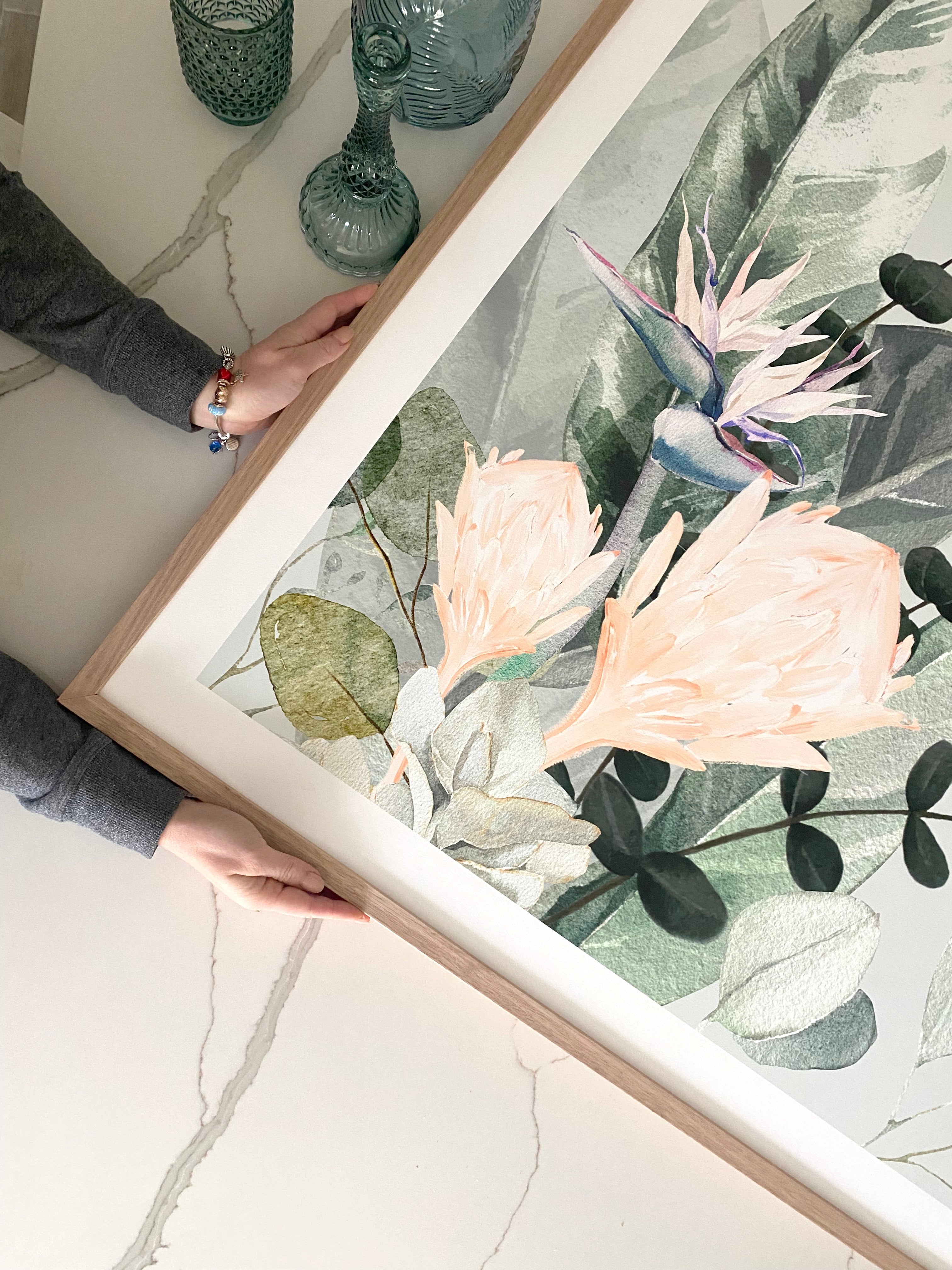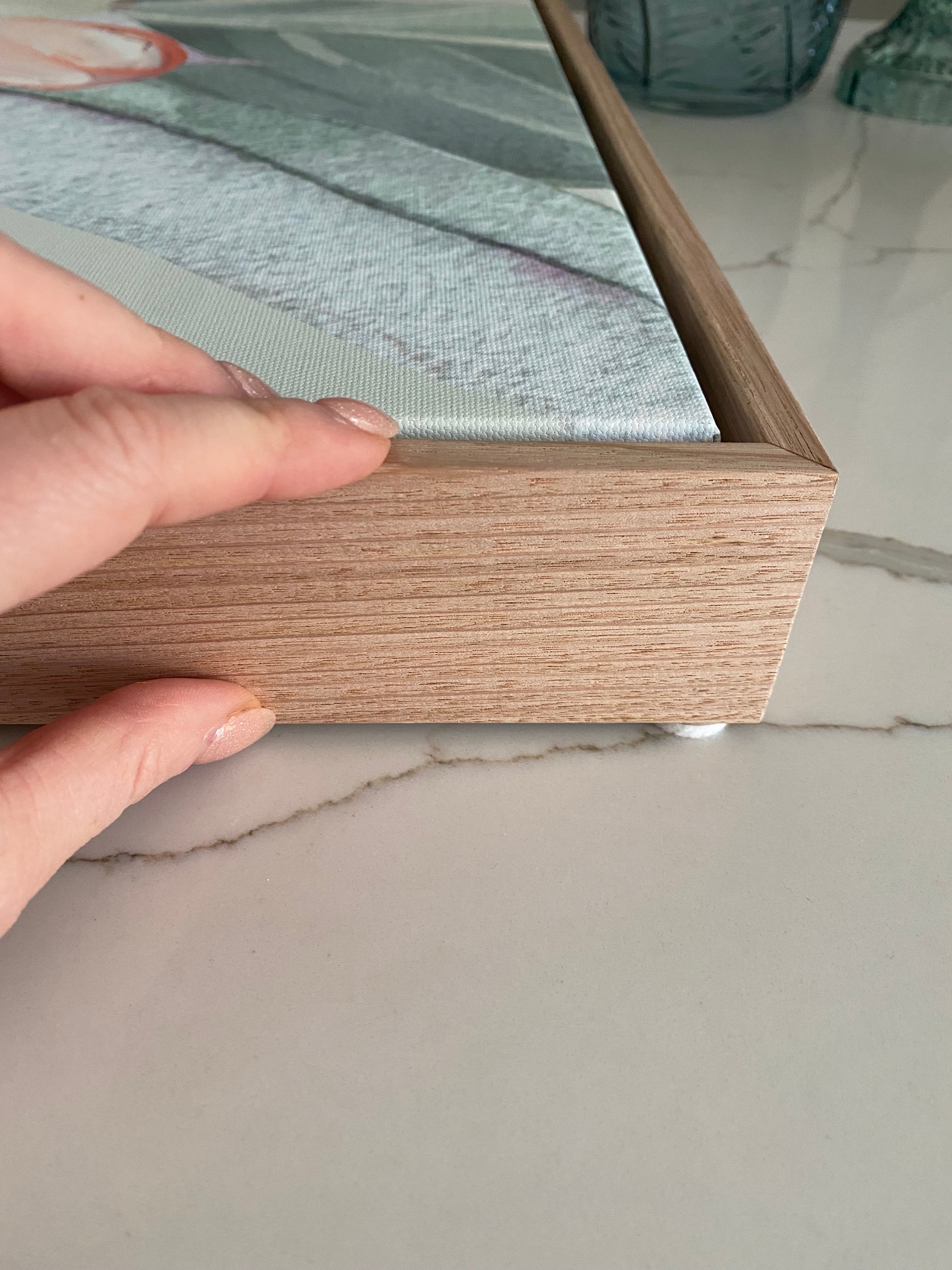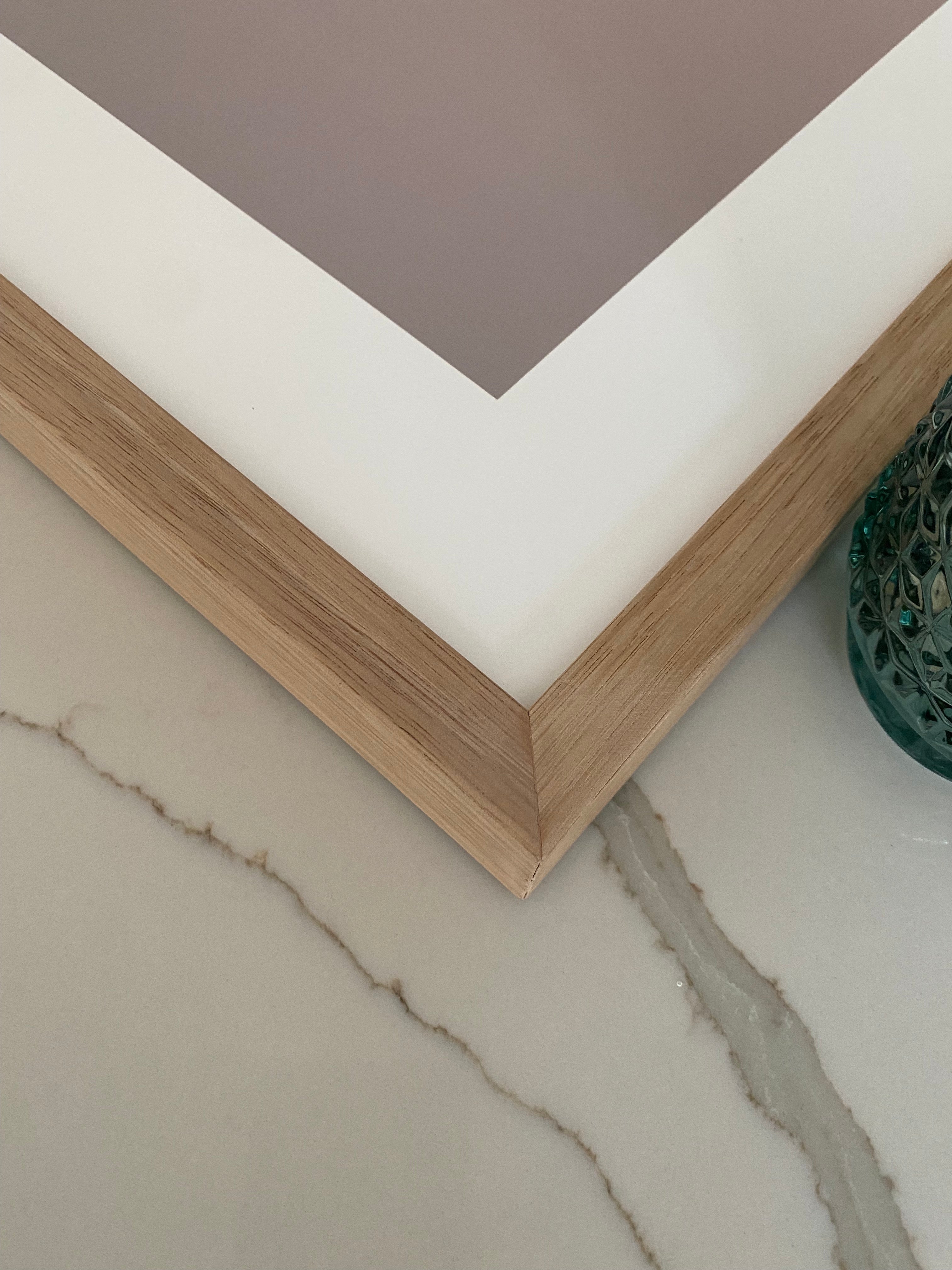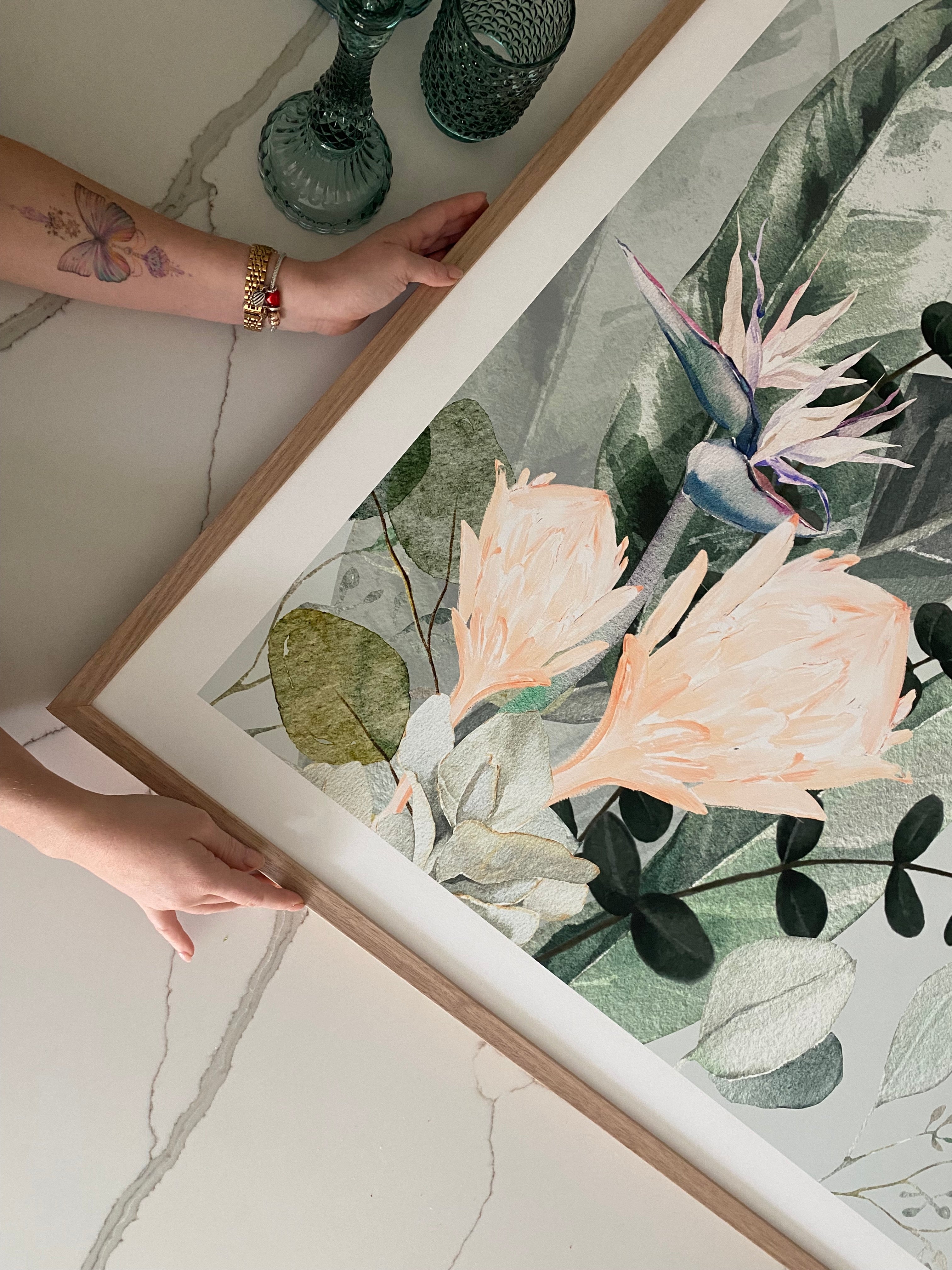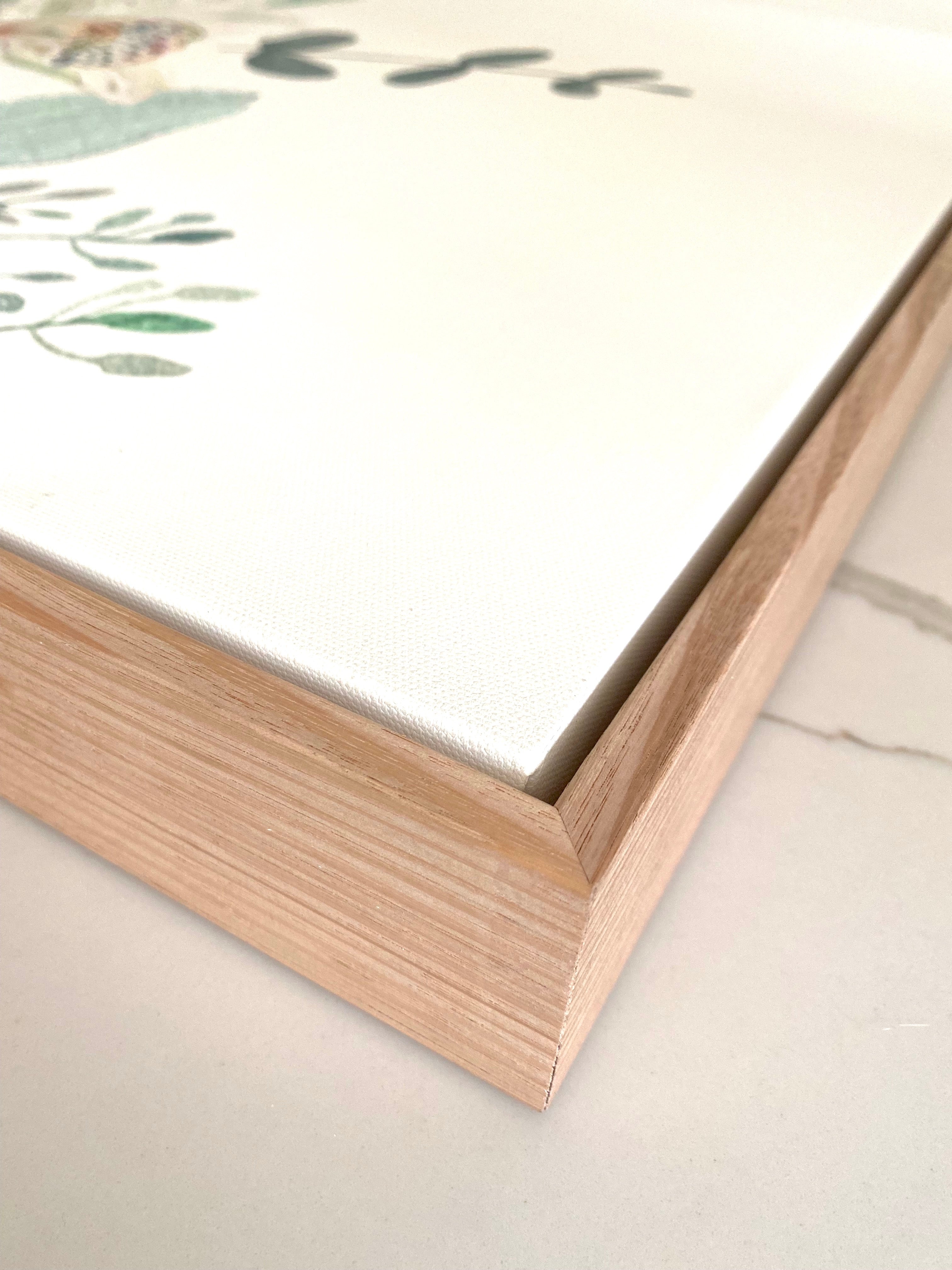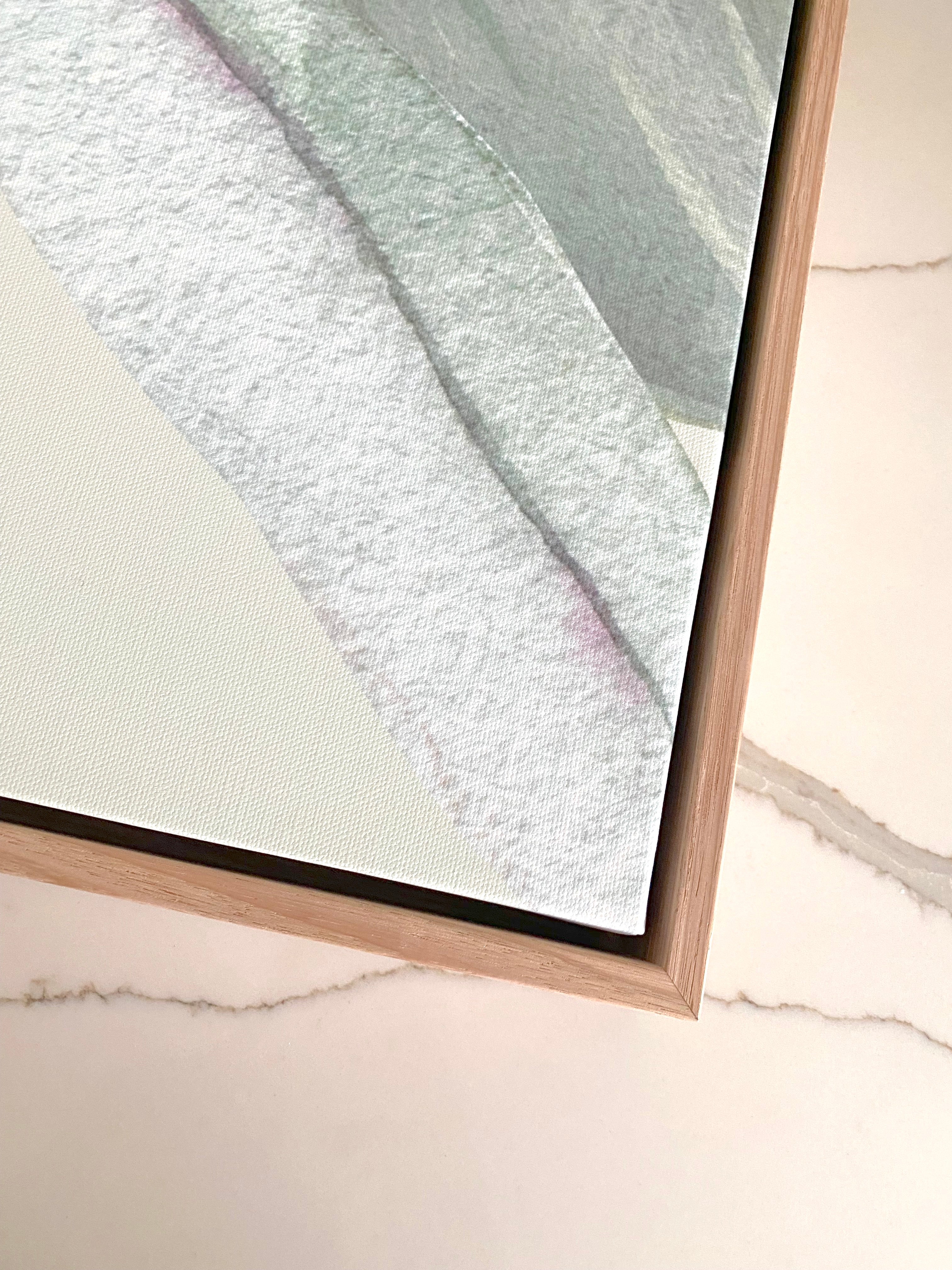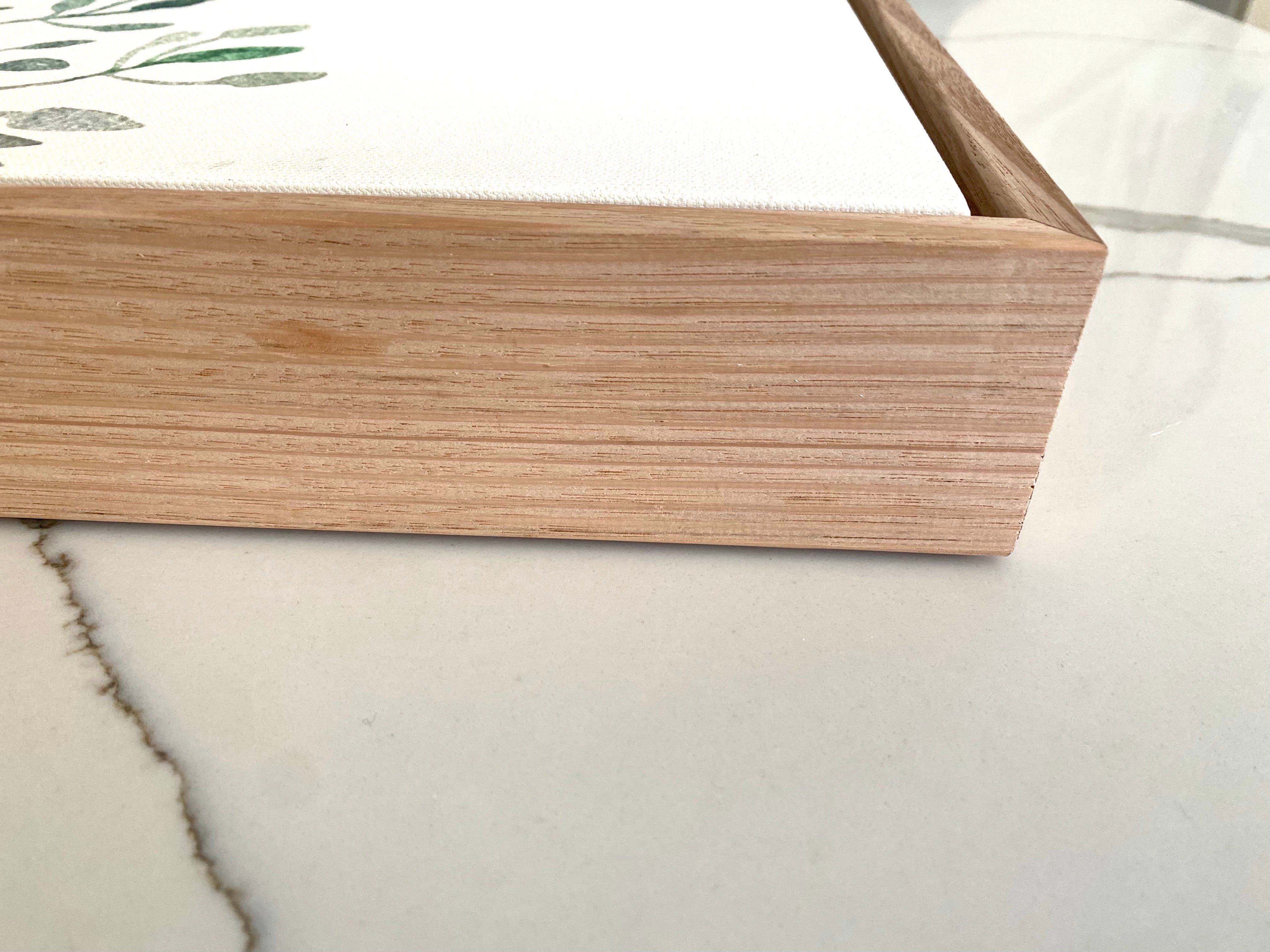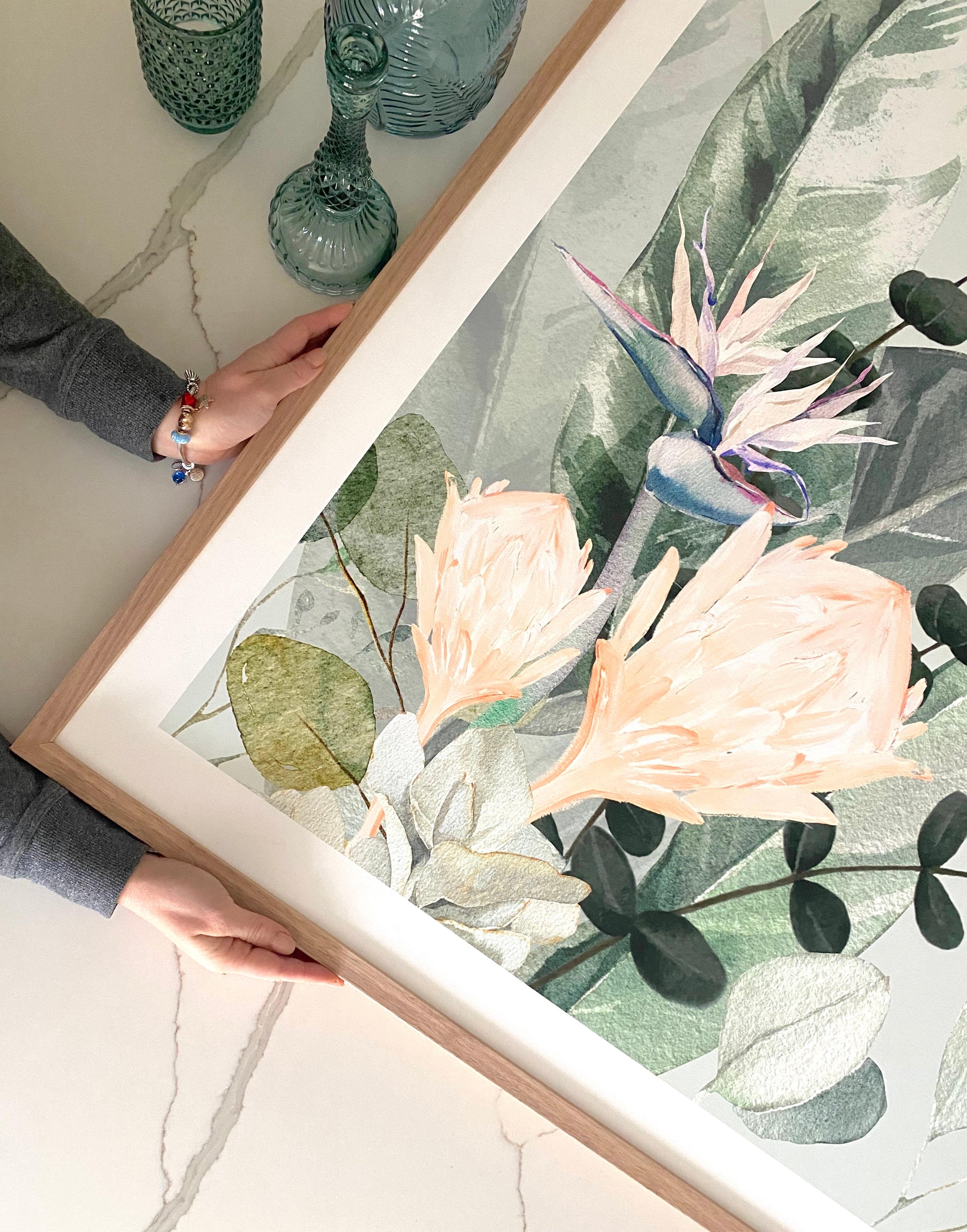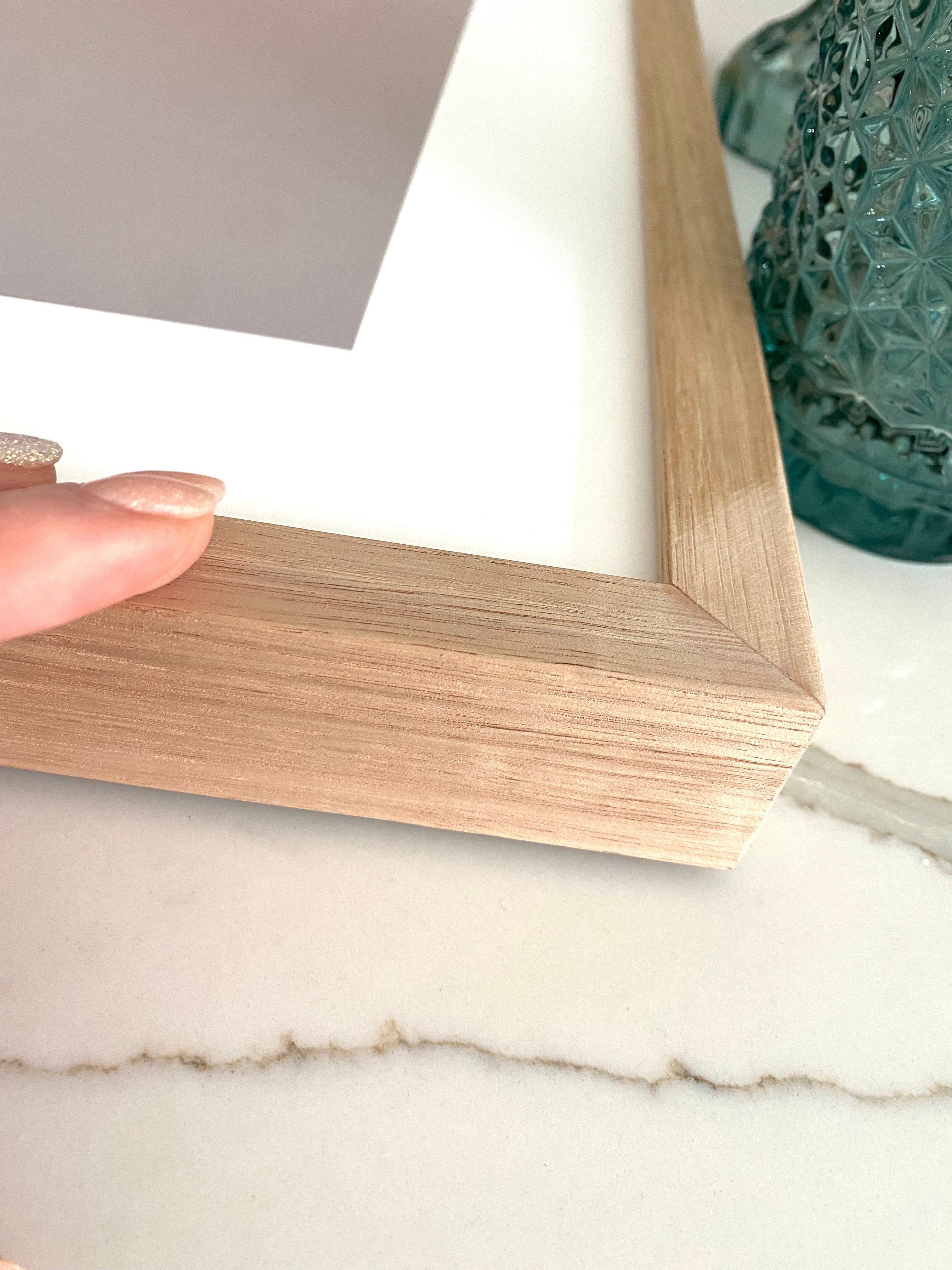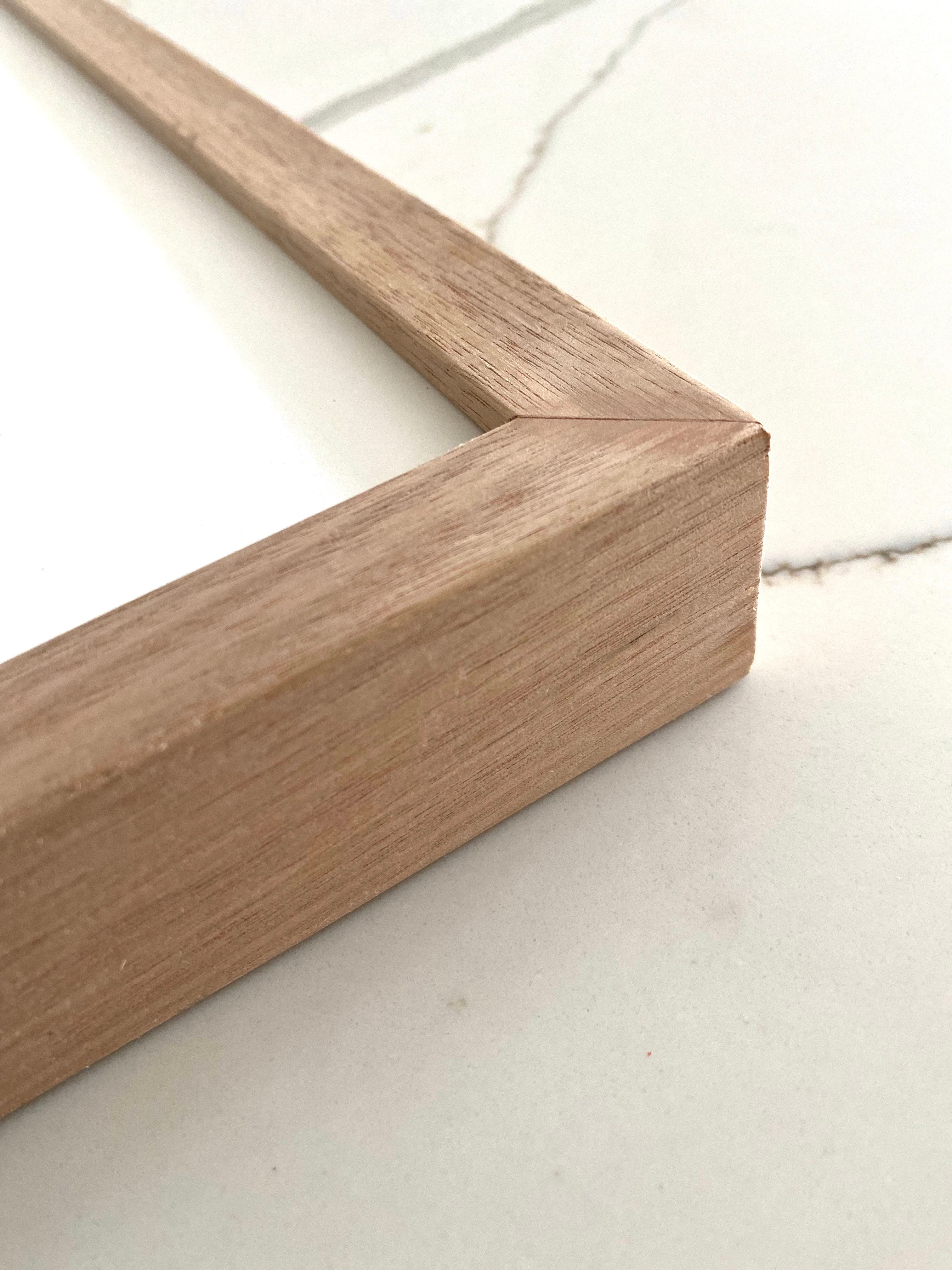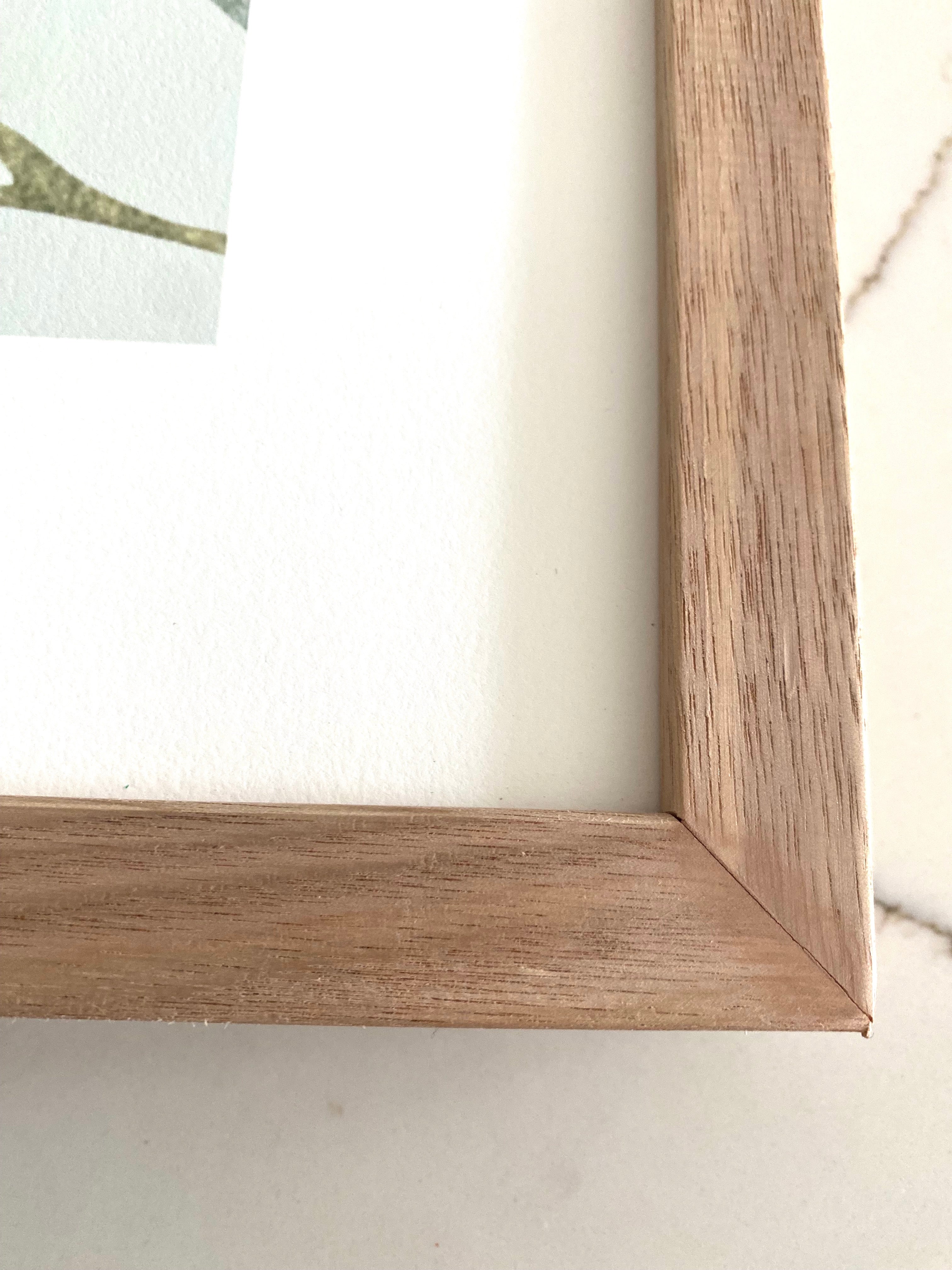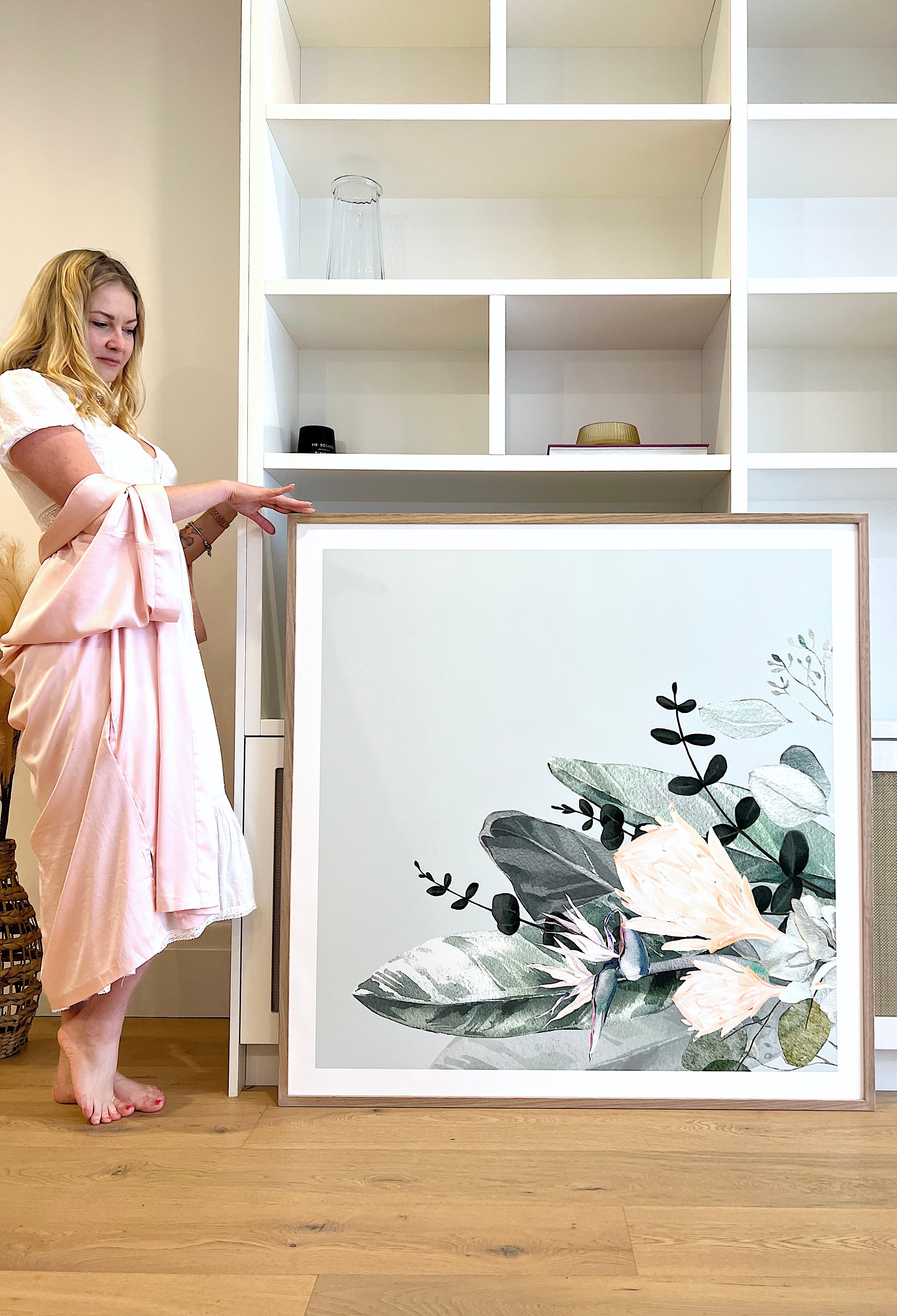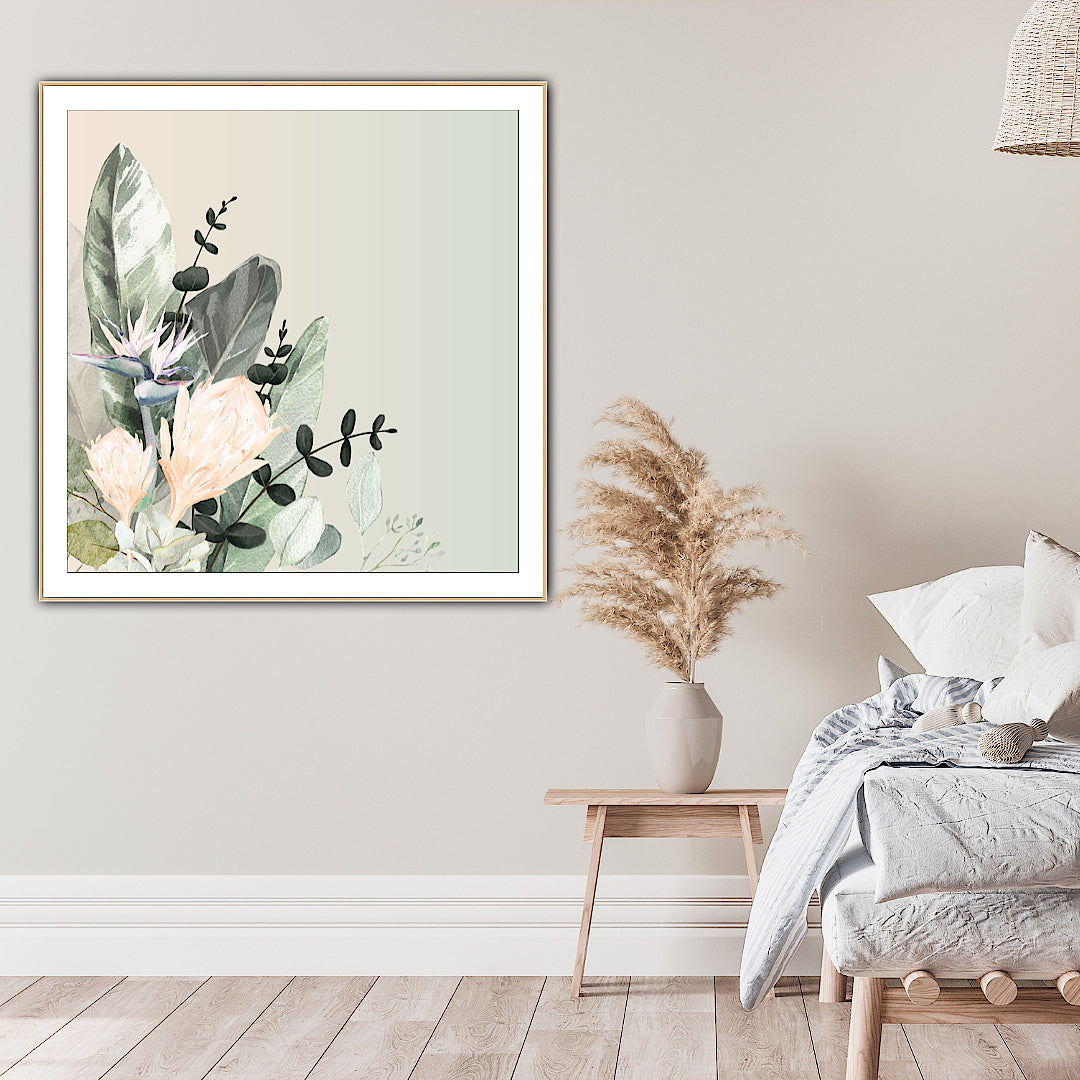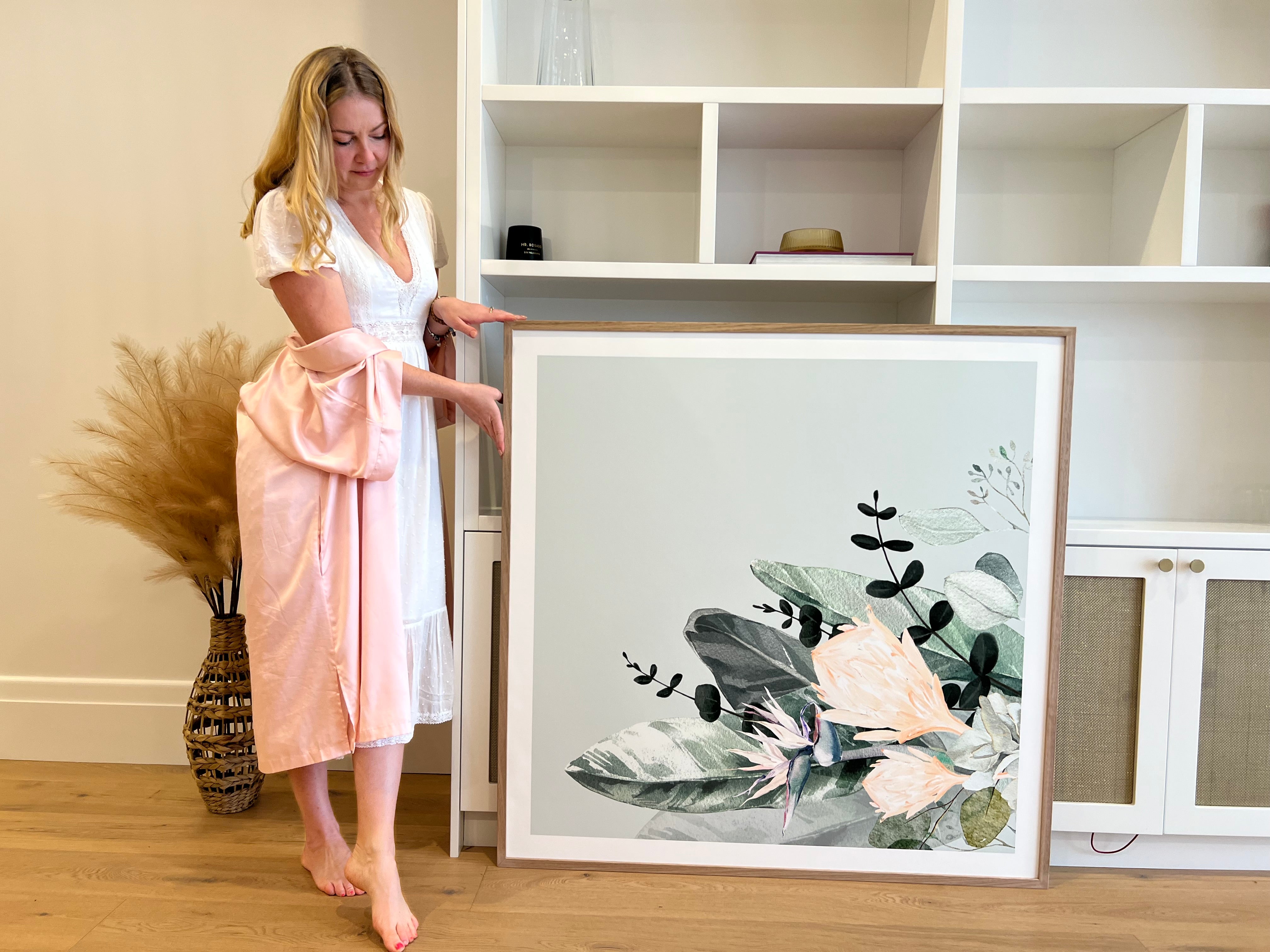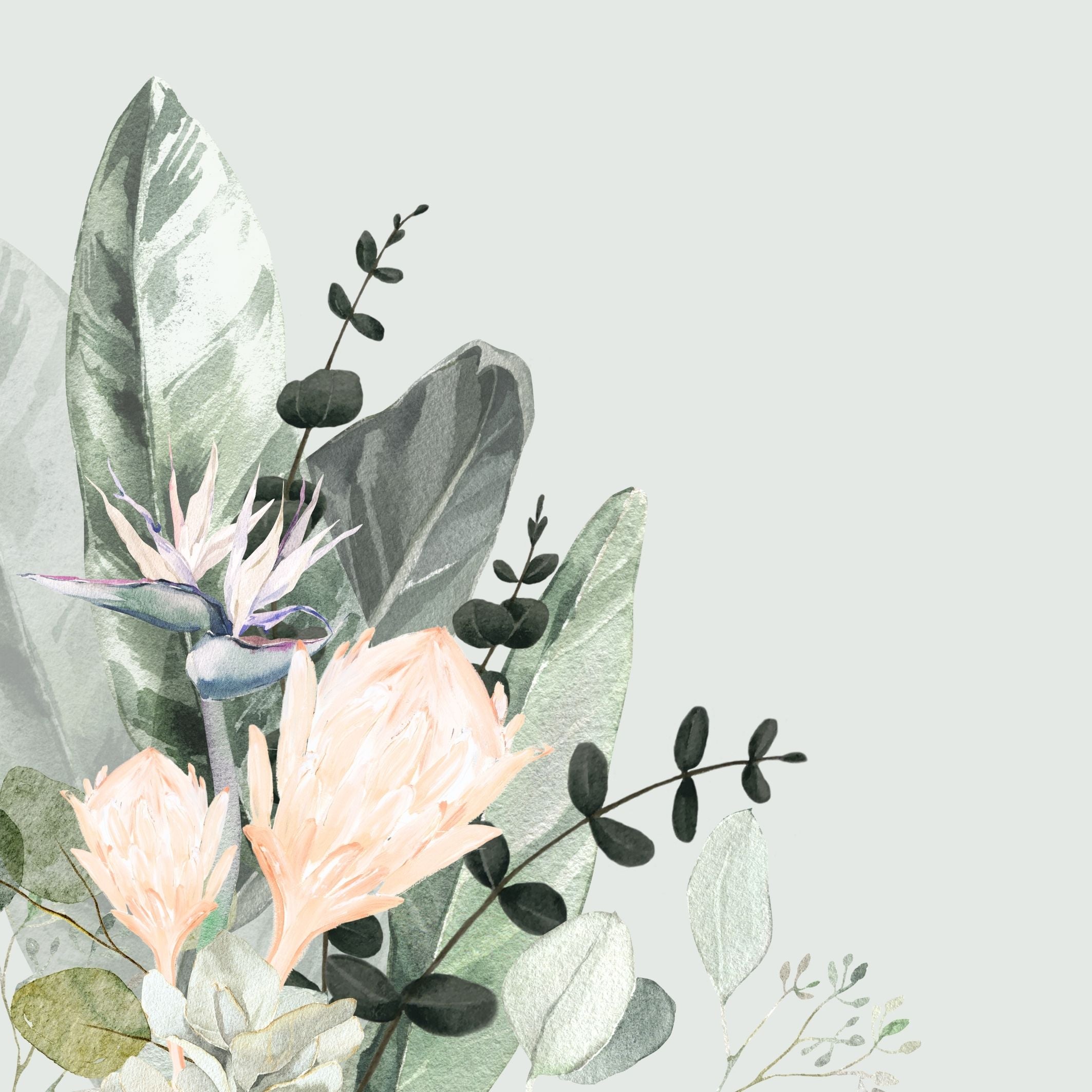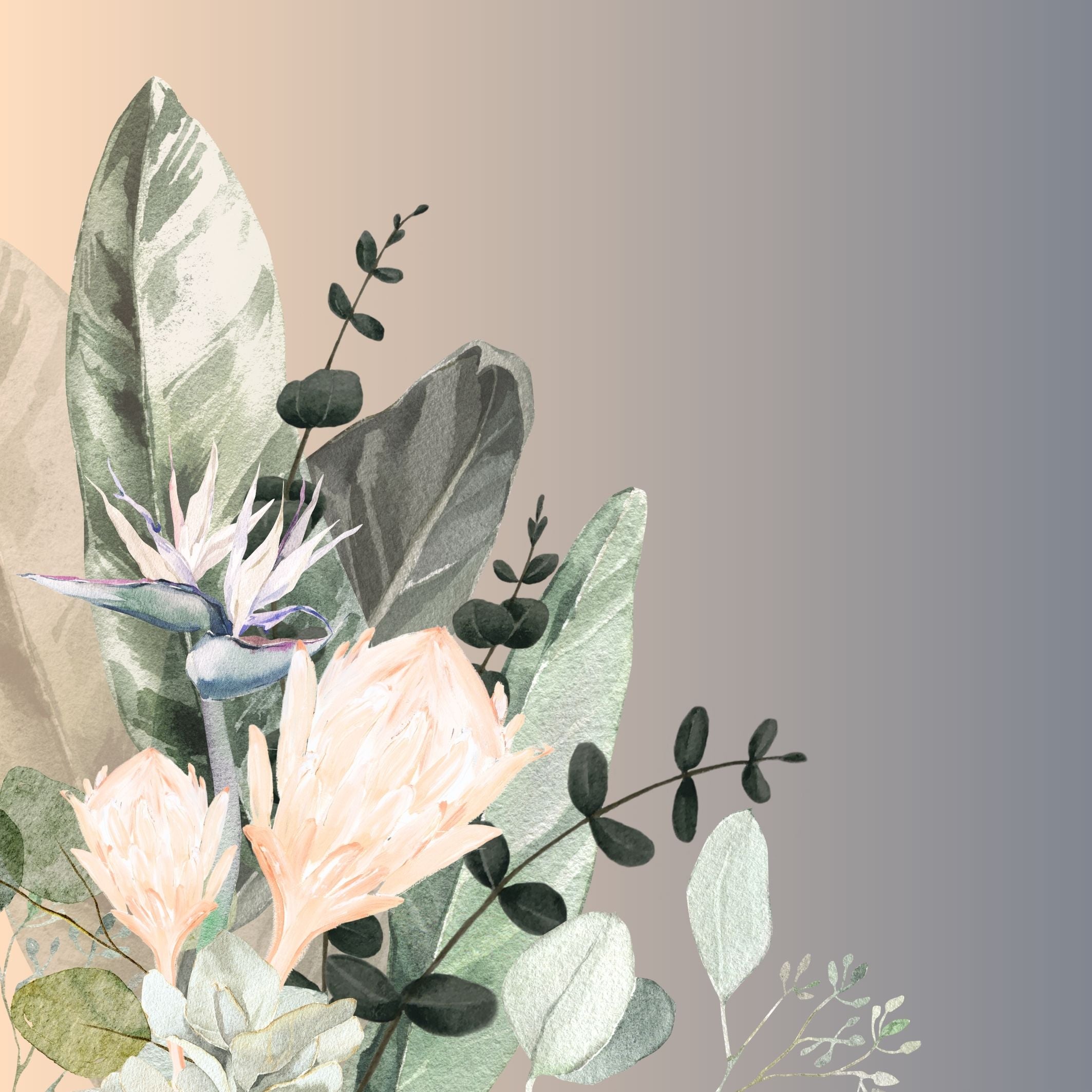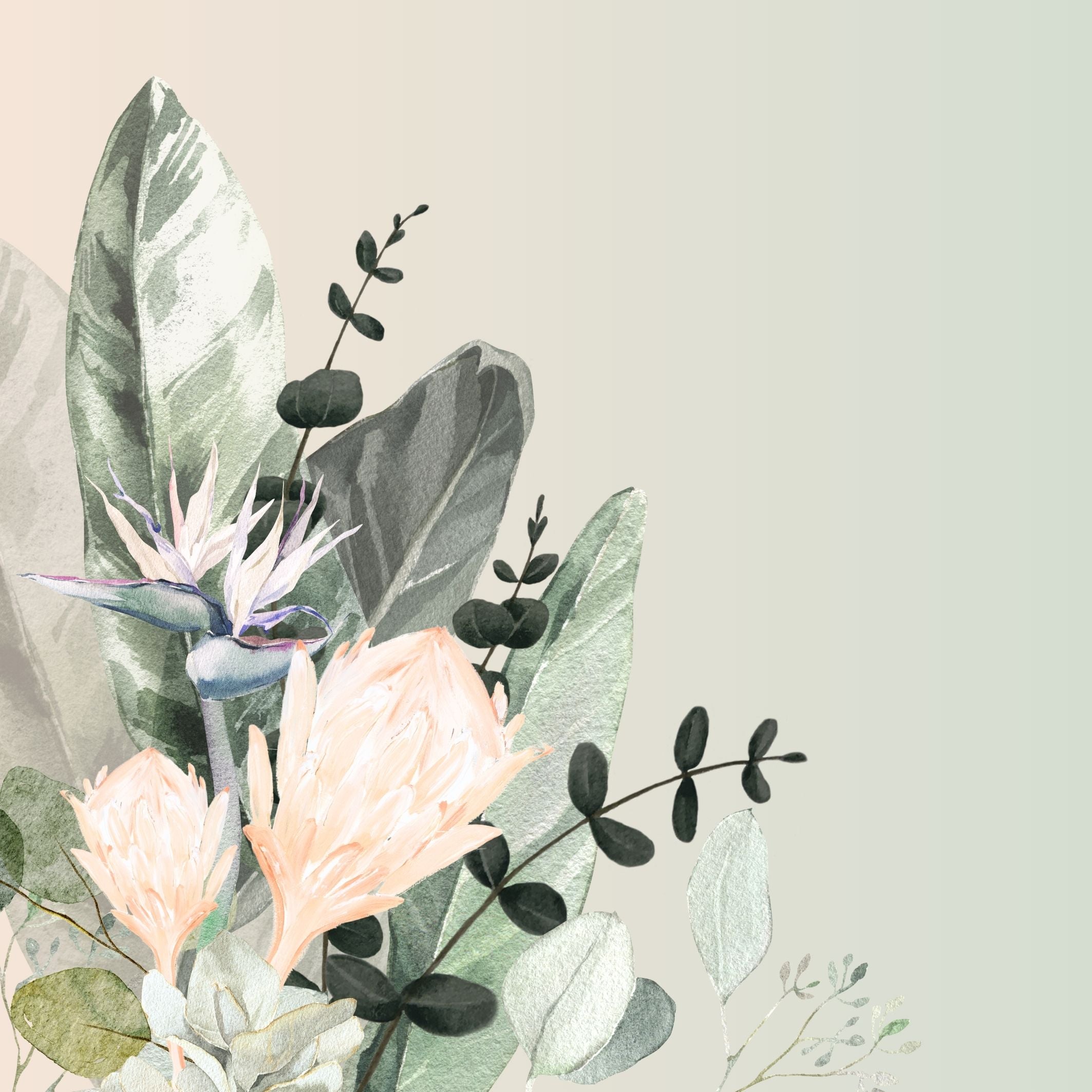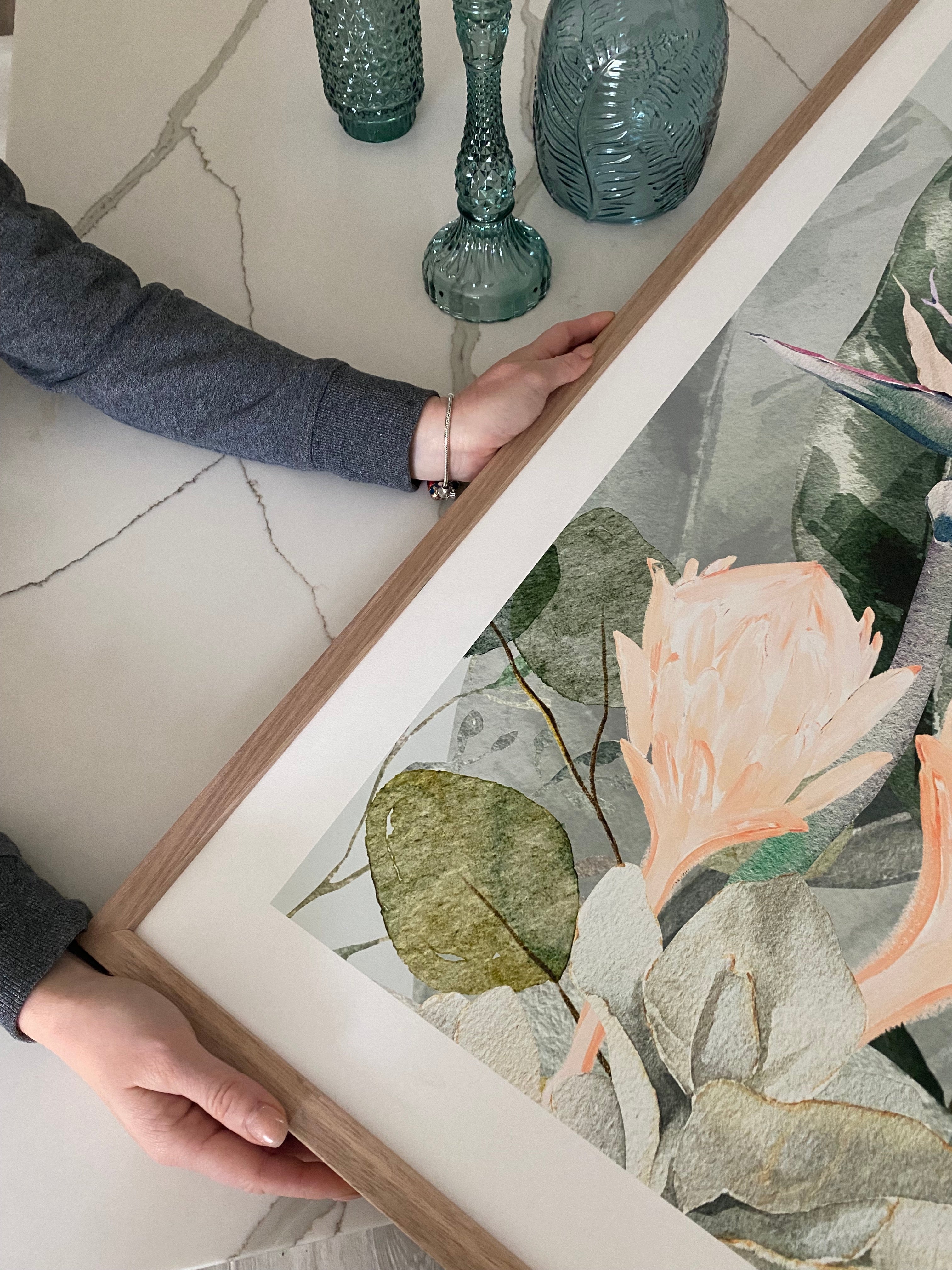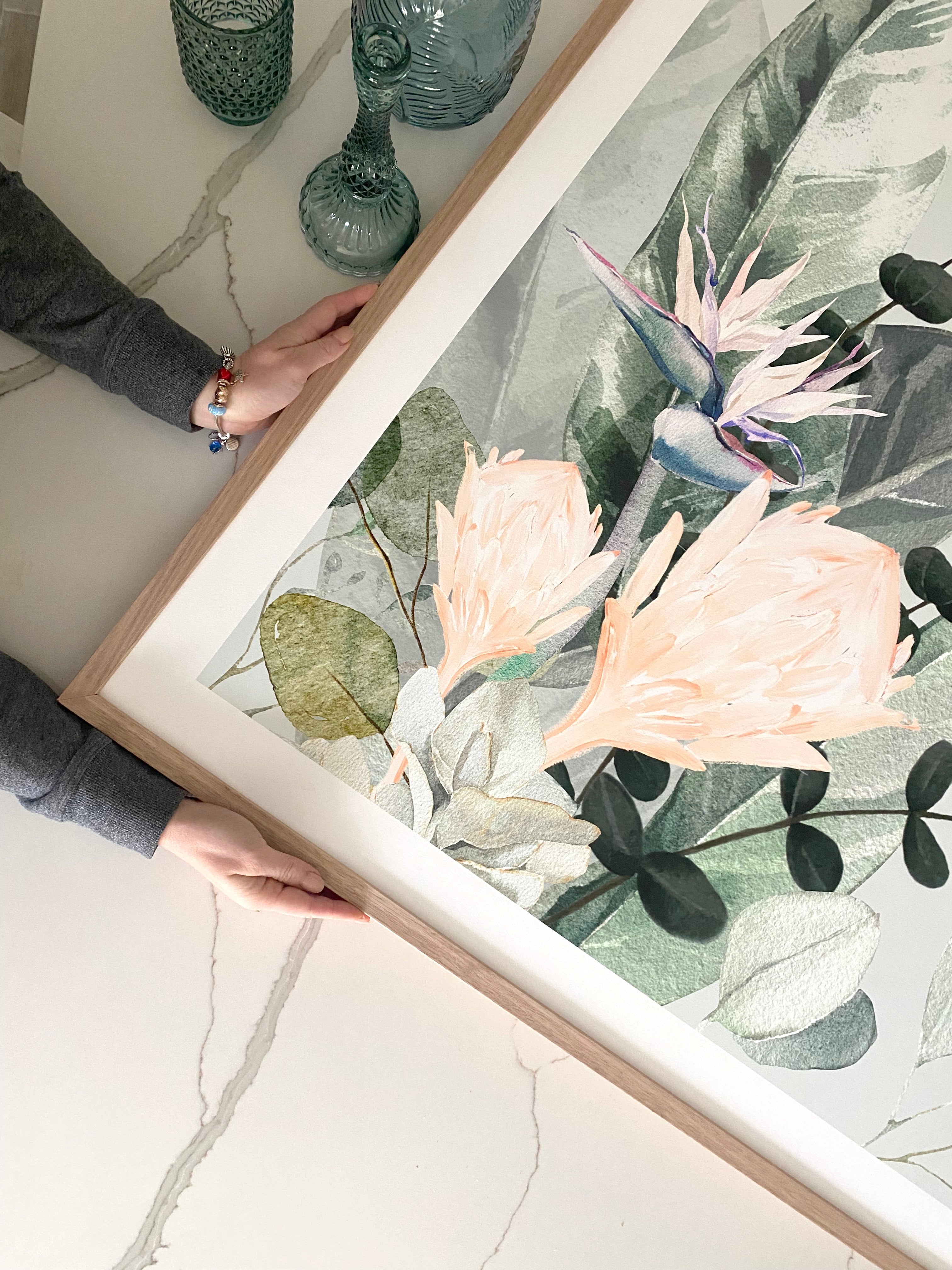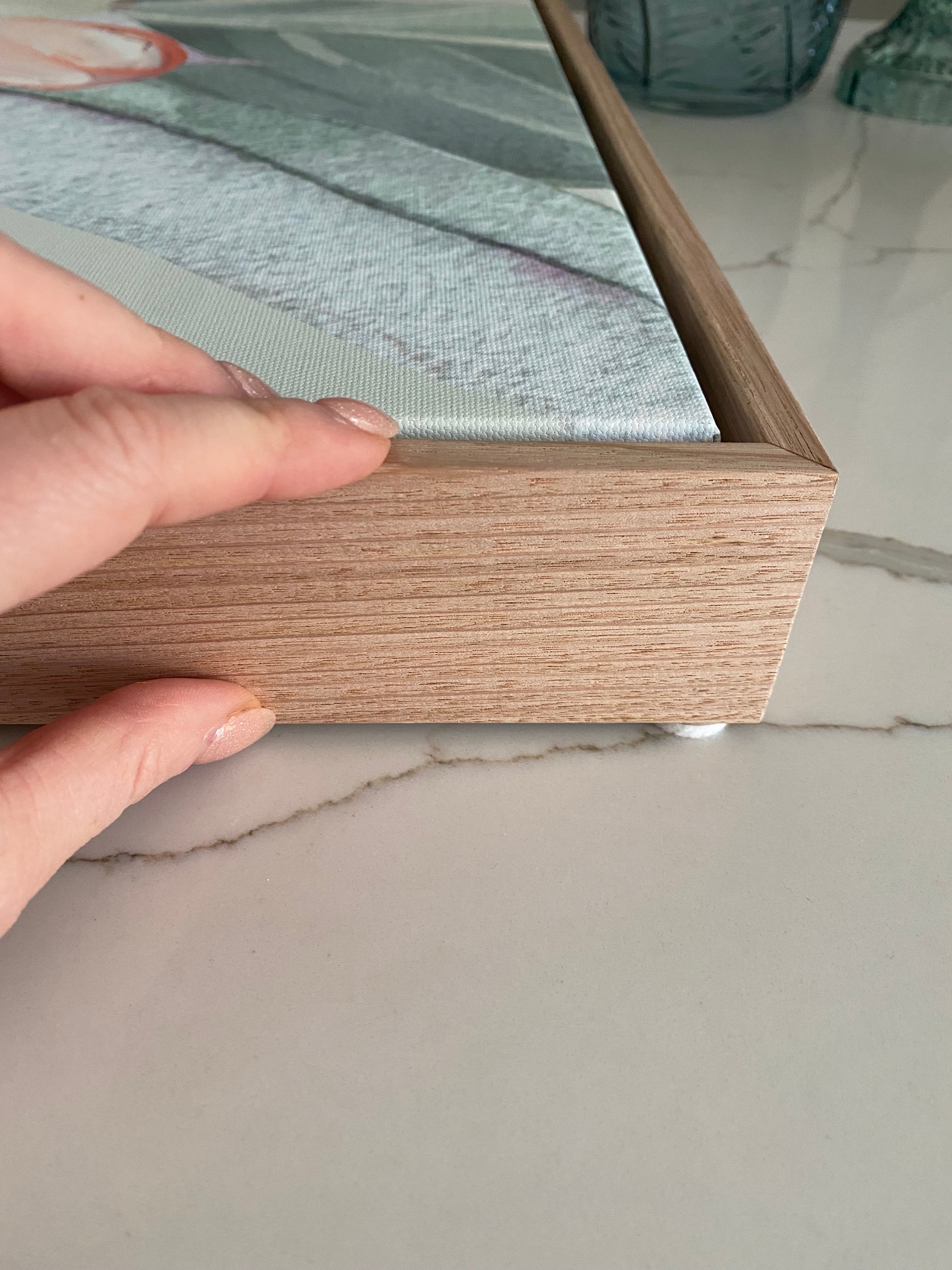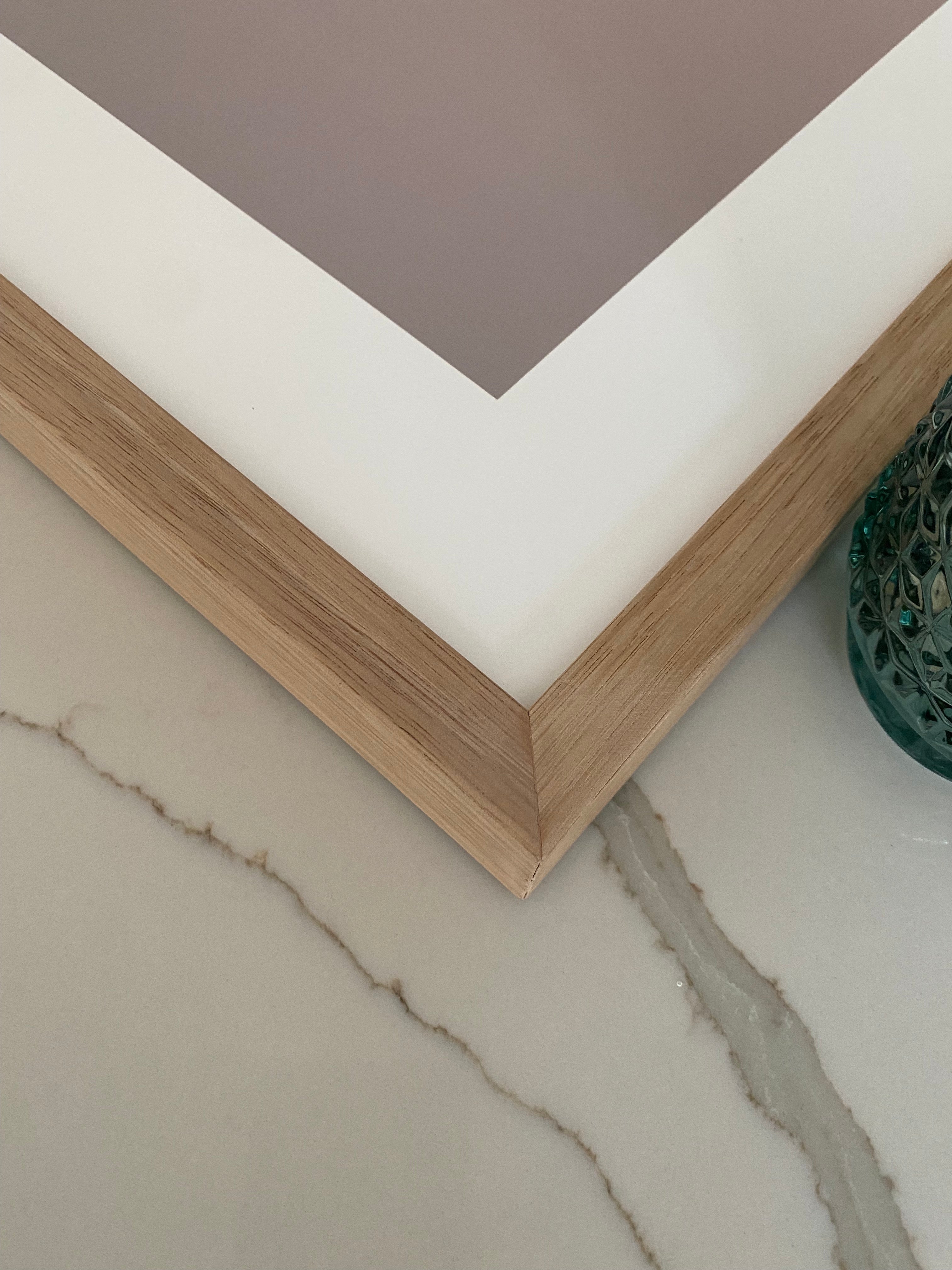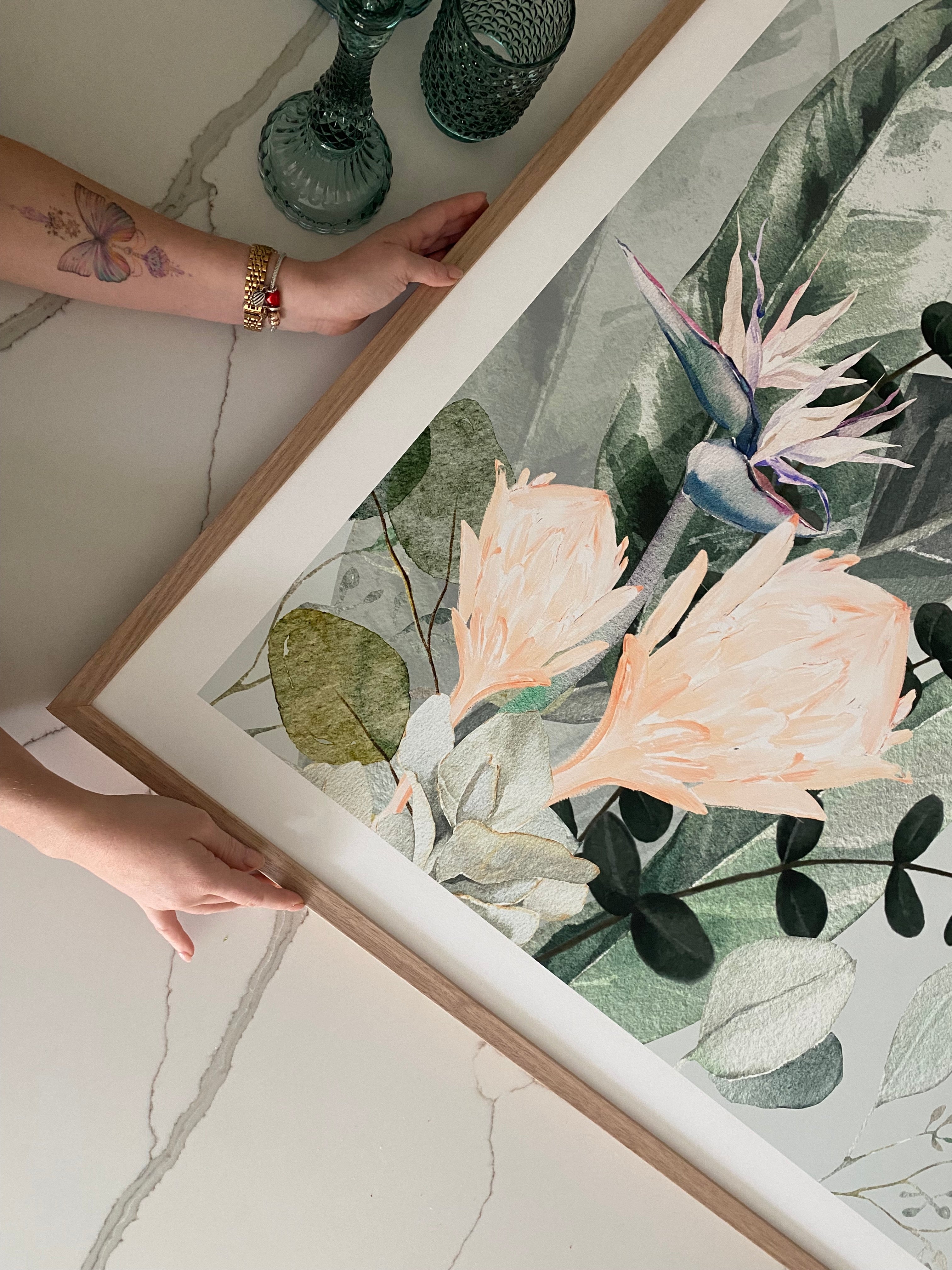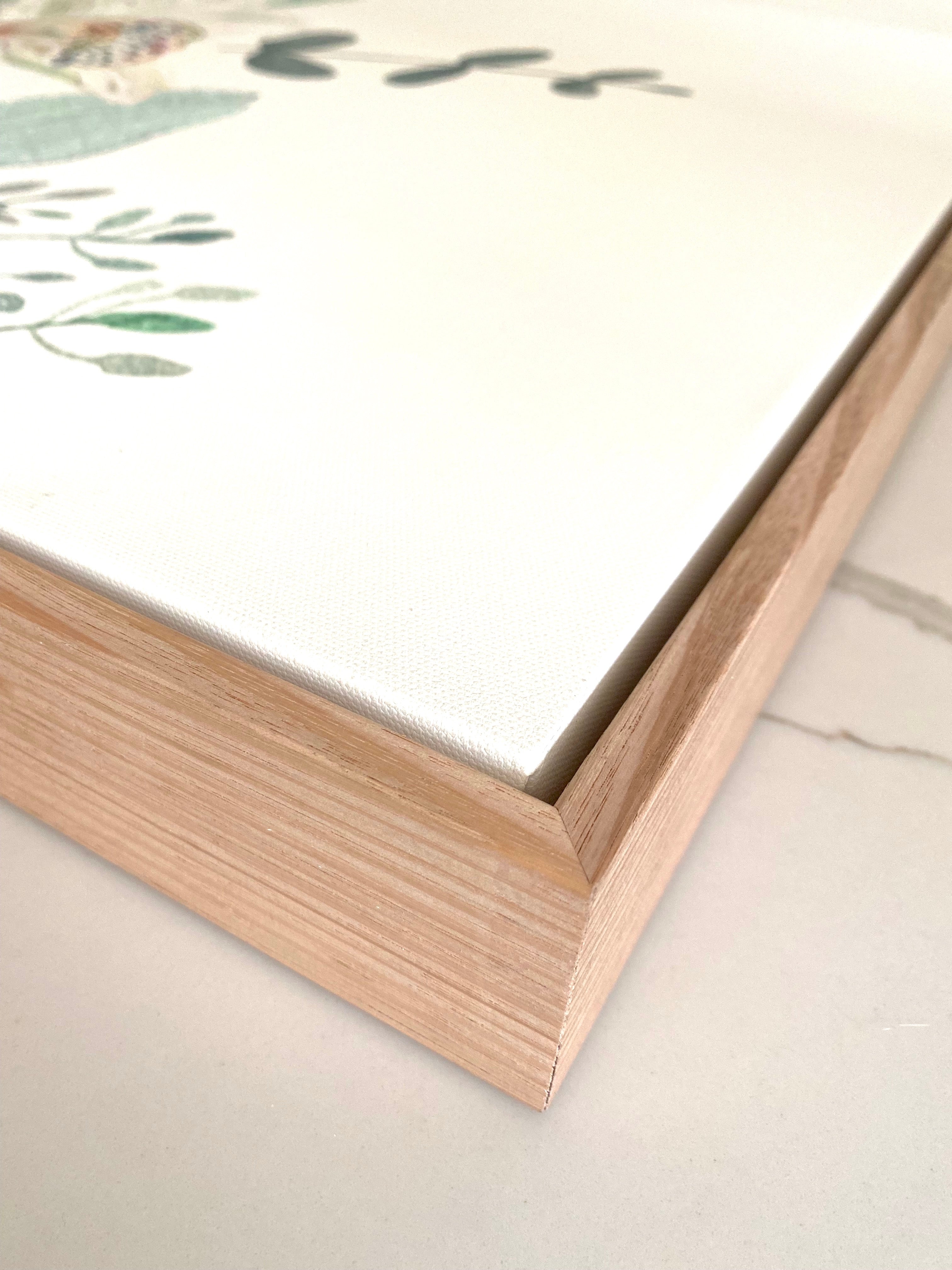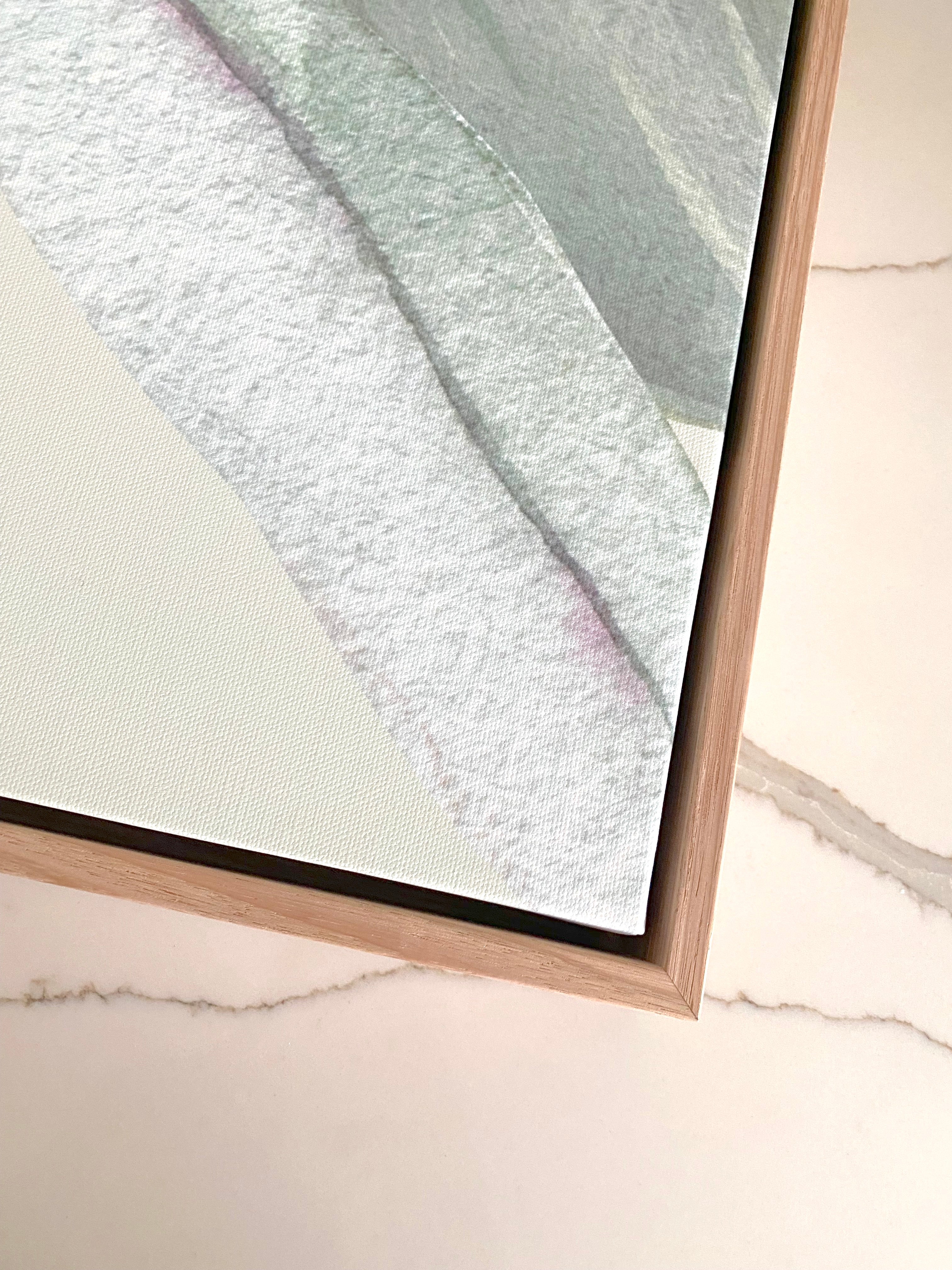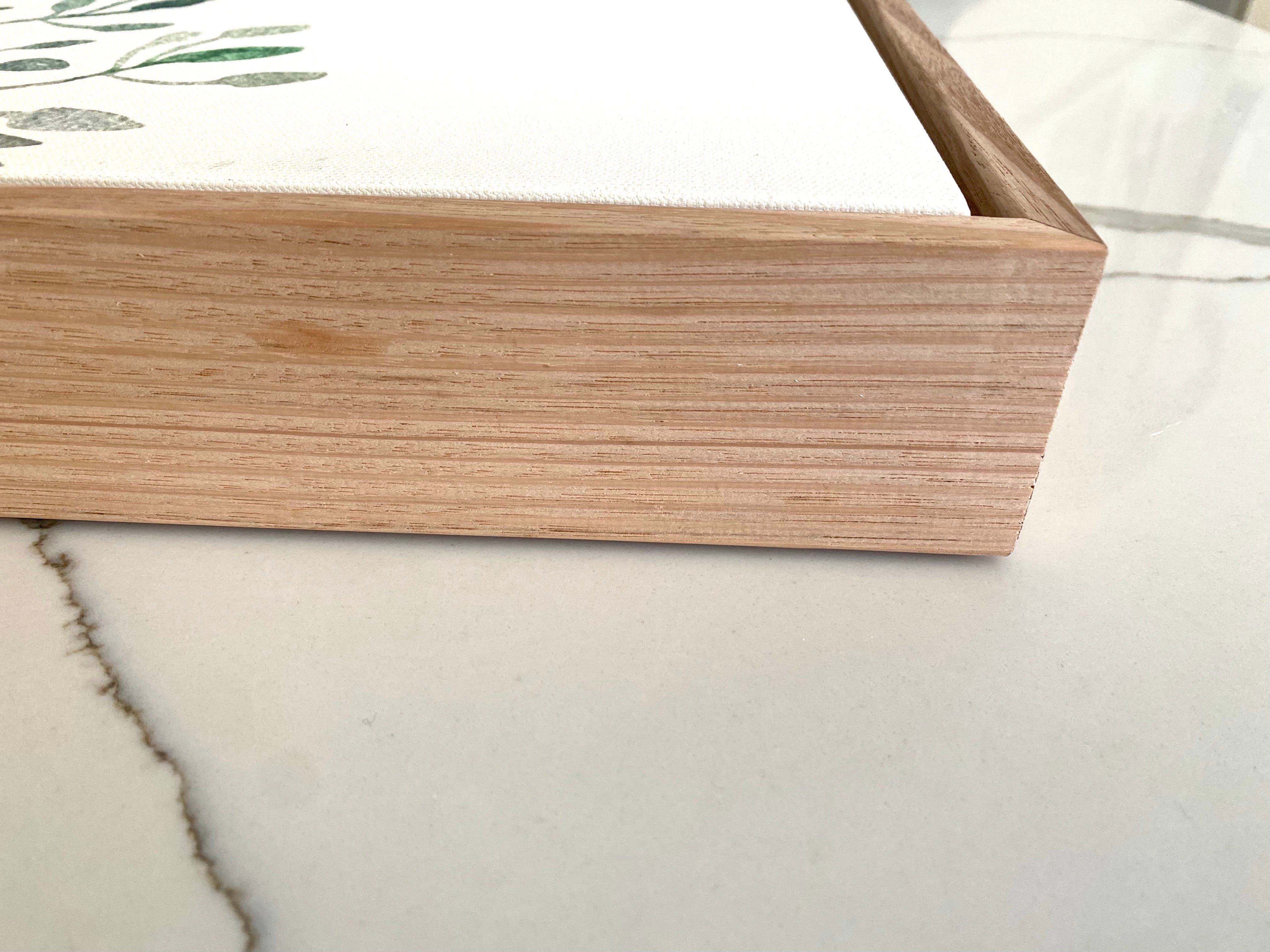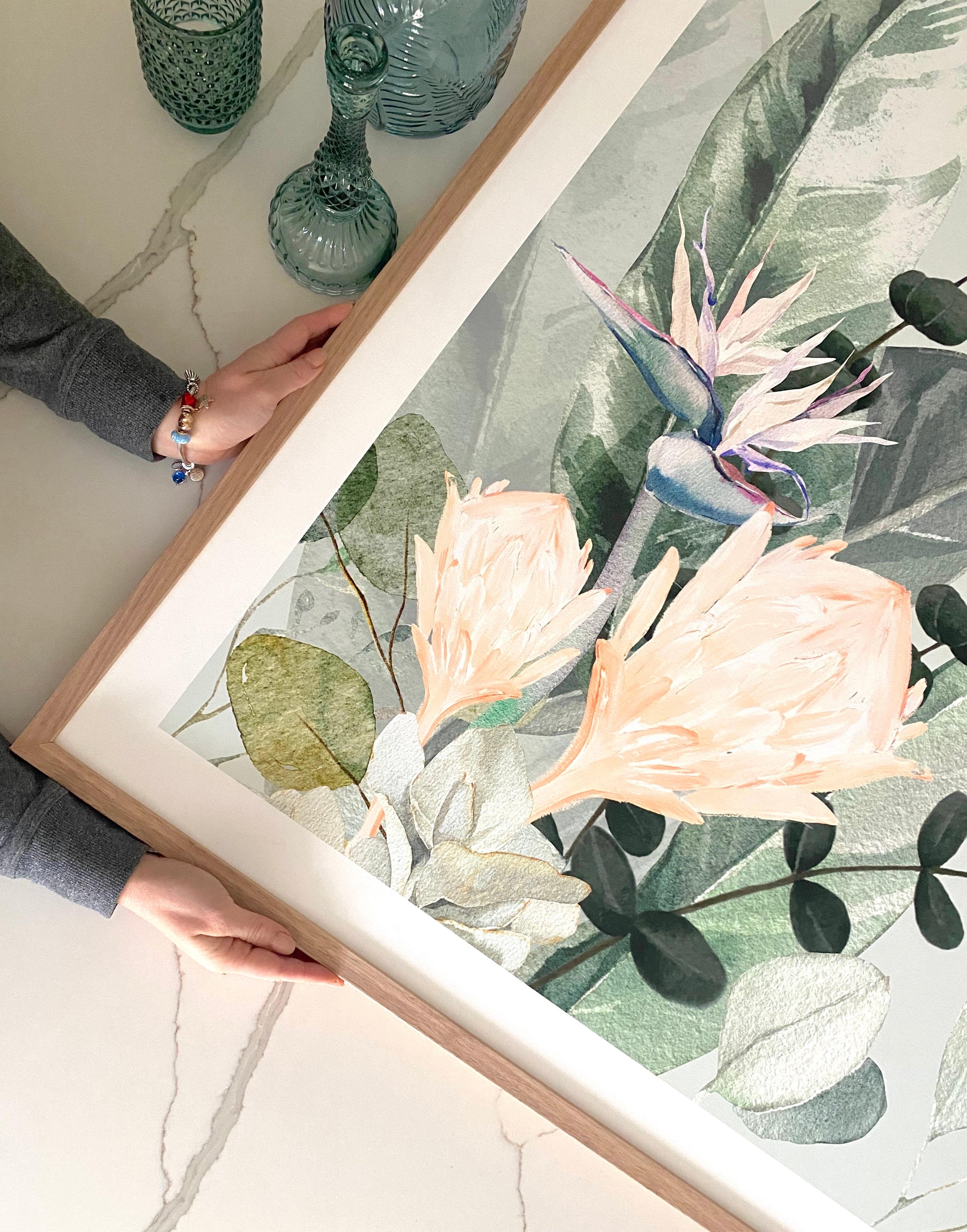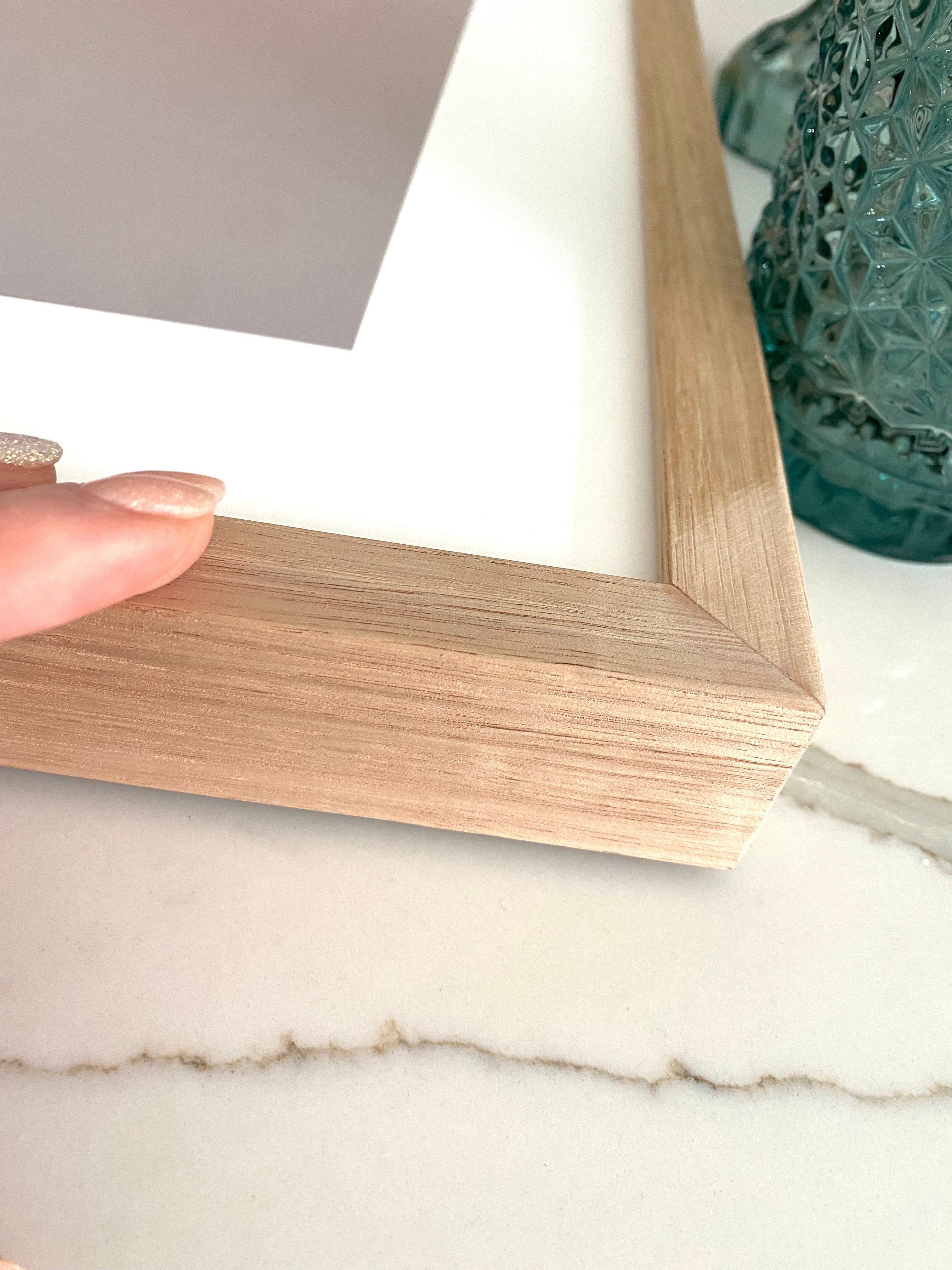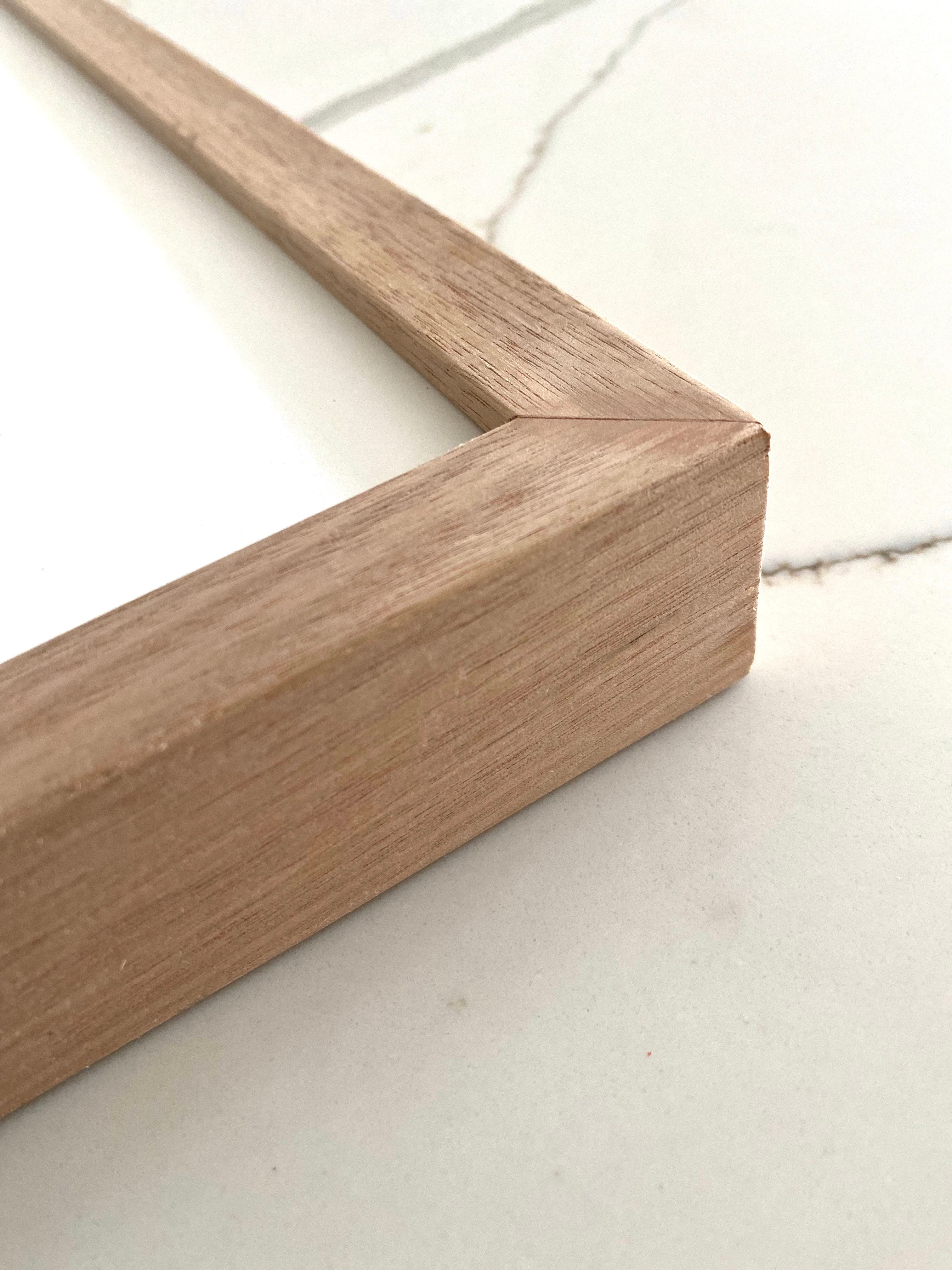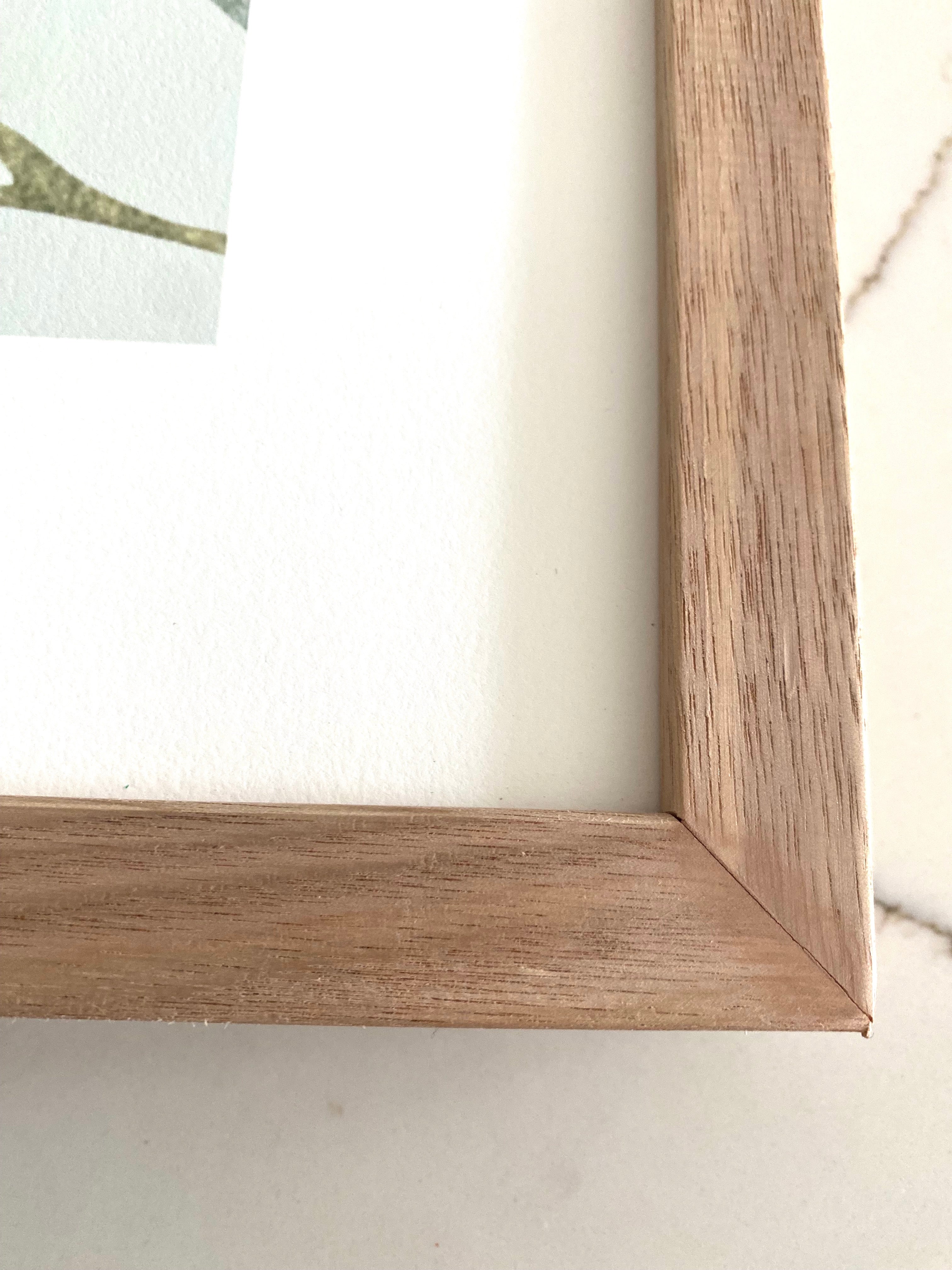 Eucalypt Protea 1 : Guardians of Malabar Headland
TRANSFORM YOUR SPACE WITH FINE ART PRINTS

Elevate your walls with exquisite fine art prints that radiate timeless beauty. Using a museum-grade technique called Giclée printing, these unframed prints showcase sharp, bold, and sophisticated colors on textured 100% cotton rag card. Experience the captivating allure of high-quality art that will last a lifetime.
OAK FRAMED FINE ART PRINTS
Experience the epitome of craftsmanship with my signature oak-framed prints. Each frame is custom-made from premium Tasmanian oak hardwood, boasting a sleek narrow profile and a generous depth of 28mm. With a 5cm white border and crystal clear glass (or professional acrylic for larger sizes), your artwork is protected while exuding elegance and charm. Discover the meticulous attention to detail and concealed screws and staples that make these framed prints a true masterpiece.
OAK FRAMED CANVAS PRINTS
Make a statement with my canvas artworks framed in premium Australian Tassy oak hardwood timber. Custom-made with a sleek profile and a floating appearance created by the shadow box gap, these framed canvases add sophistication to any room. With a generous depth of 54mm and impeccable craftsmanship, they are built to withstand the test of time. Delivered ready to hang, these captivating pieces of art effortlessly transform your space.
Contact me for other  Framing Options ( white / black / gold available) or Custom Size ( up to 4 meters) antuanelleart@gmail.com
ARTWORK MEANING
In "Eucalypt Protea: Guardians of Malabar Headland," my artistic journey is deeply entwined with the rich tapestry of history and culture that envelops this cherished land. Inspired by Holly Ringdal's evocative work, "Lost Flowers of Alice Hart," and my walks through the Malabar Headland National Park, I have discovered a profound connection between the native flowers depicted in this artwork—Protea and Eucalypt—and the traditional land of the Bidjigal and Gadigal People.
The very soil upon which this national park now stands holds the stories and footprints of generations past. Malabar Headland is not merely a pristine natural landscape; it is a place of great significance—a Bora Ground—within Aboriginal culture. The term "Bora" resonates throughout Eastern Australia, signifying an initiation site or ceremony, where the spirits of ancestors intertwine with the living, where knowledge is passed down, and where the timeless rhythms of existence are celebrated.
It is within this hallowed ground that I uncovered the essence of "Eucalypt Protea." These indigenous flowers, Protea and Eucalypt, serve as more than just botanical subjects; they are emissaries of history, resilience, and the enduring spirit of the Bidjigal and Gadigal People. They are the silent witnesses to the stories of survival and strength, stories that echo through the ages and reverberate within the petals of these blooms.
The "Wheel of Fire," concealed within the heart of this artwork, symbolizes the colors of fate and the fiery determination to overcome adversity. This symbolism is a tribute to the courage of those who have faced the darkness of domestic violence and abuse, a plight that continues to affect Aboriginal communities.
Through "Eucalypt Protea: Guardians of Malabar Headland," I endeavor to bridge the past and the present, to honor the legacy of the land's traditional custodians, and to shed light on the urgent need to address issues like domestic violence within these communities. May this artwork serve as a reminder of the enduring strength of the Aboriginal people, the significance of this land, and the shared responsibility we all bear to protect and preserve its cultural heritage and natural beauty.
Contact Me to get Free Mock up on Your wall
Chat Now - Send me a photo of Your wall and get Free Mock Up
Click "Chat" icon on right bottom corner of the page