25% OFF ALL Prints & Originals & Free Shipping. Offer applies at Check out. 3 Days Only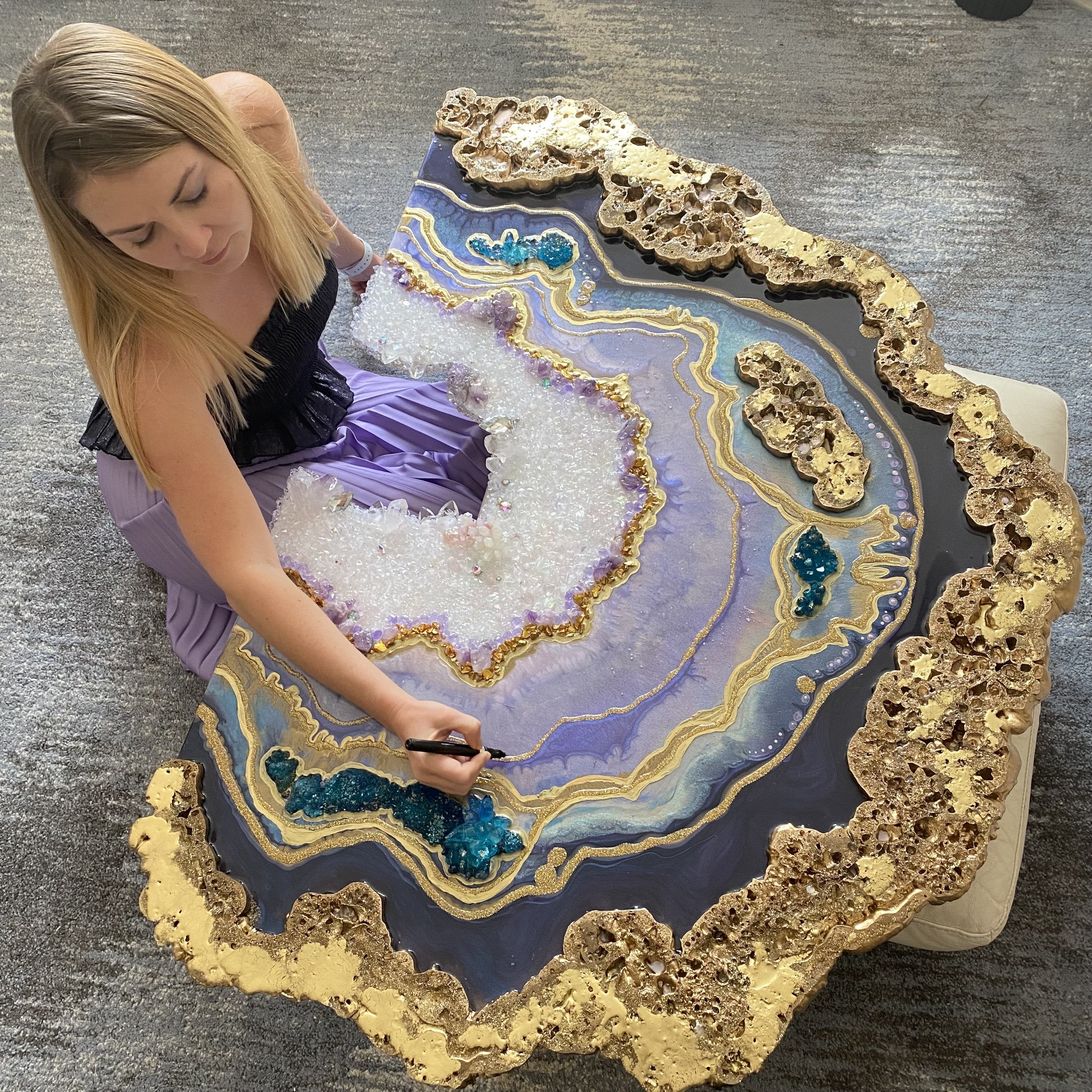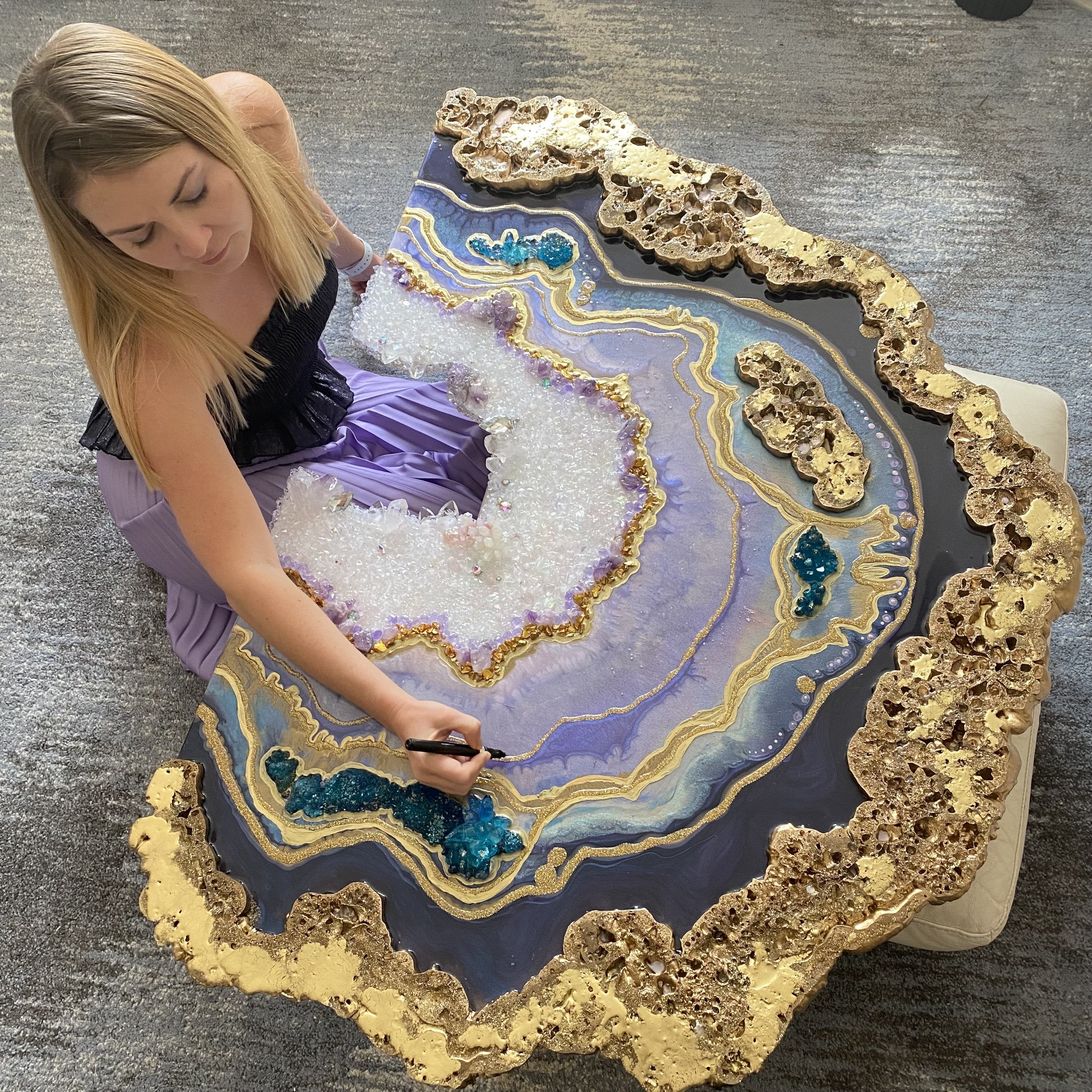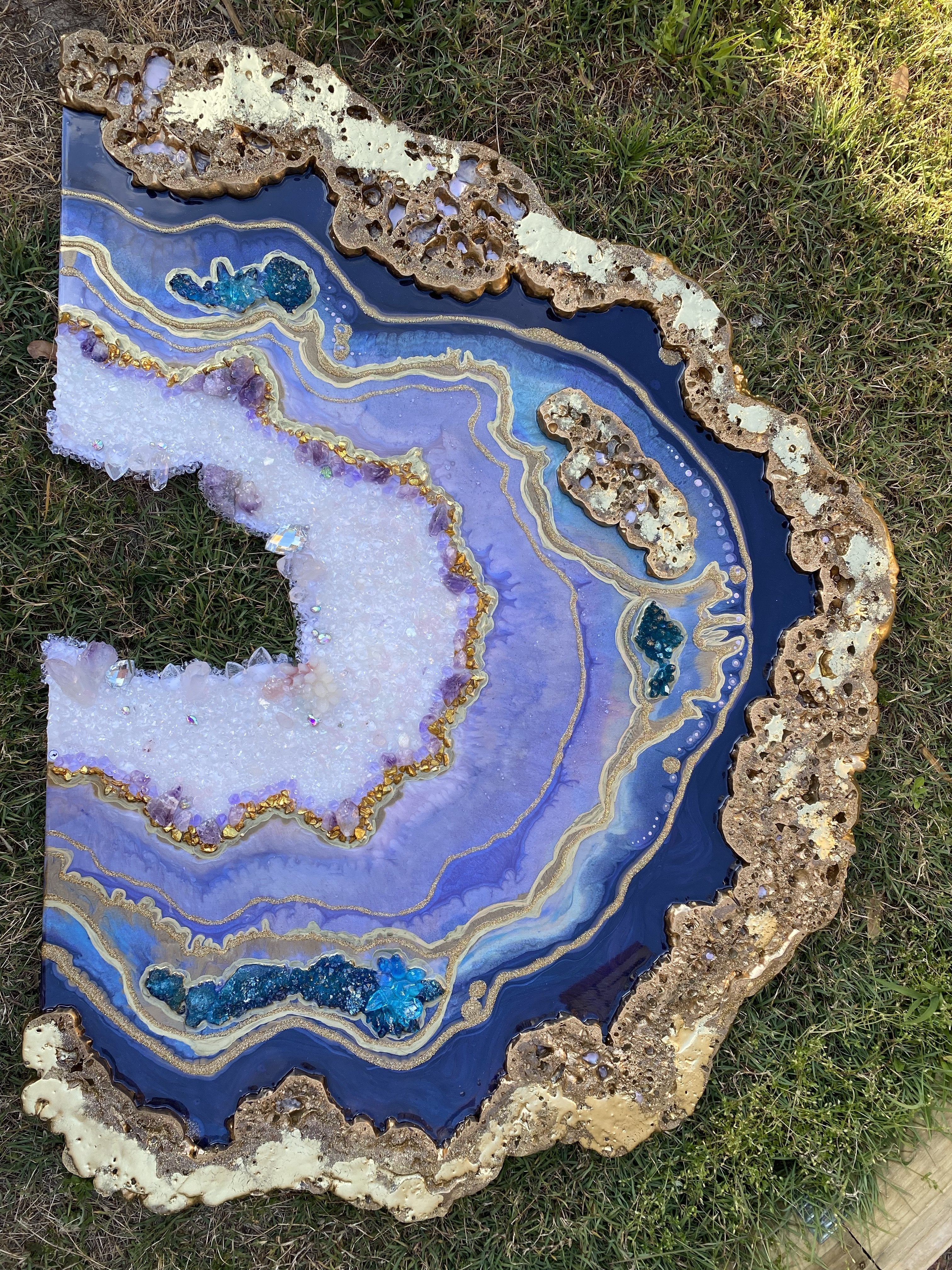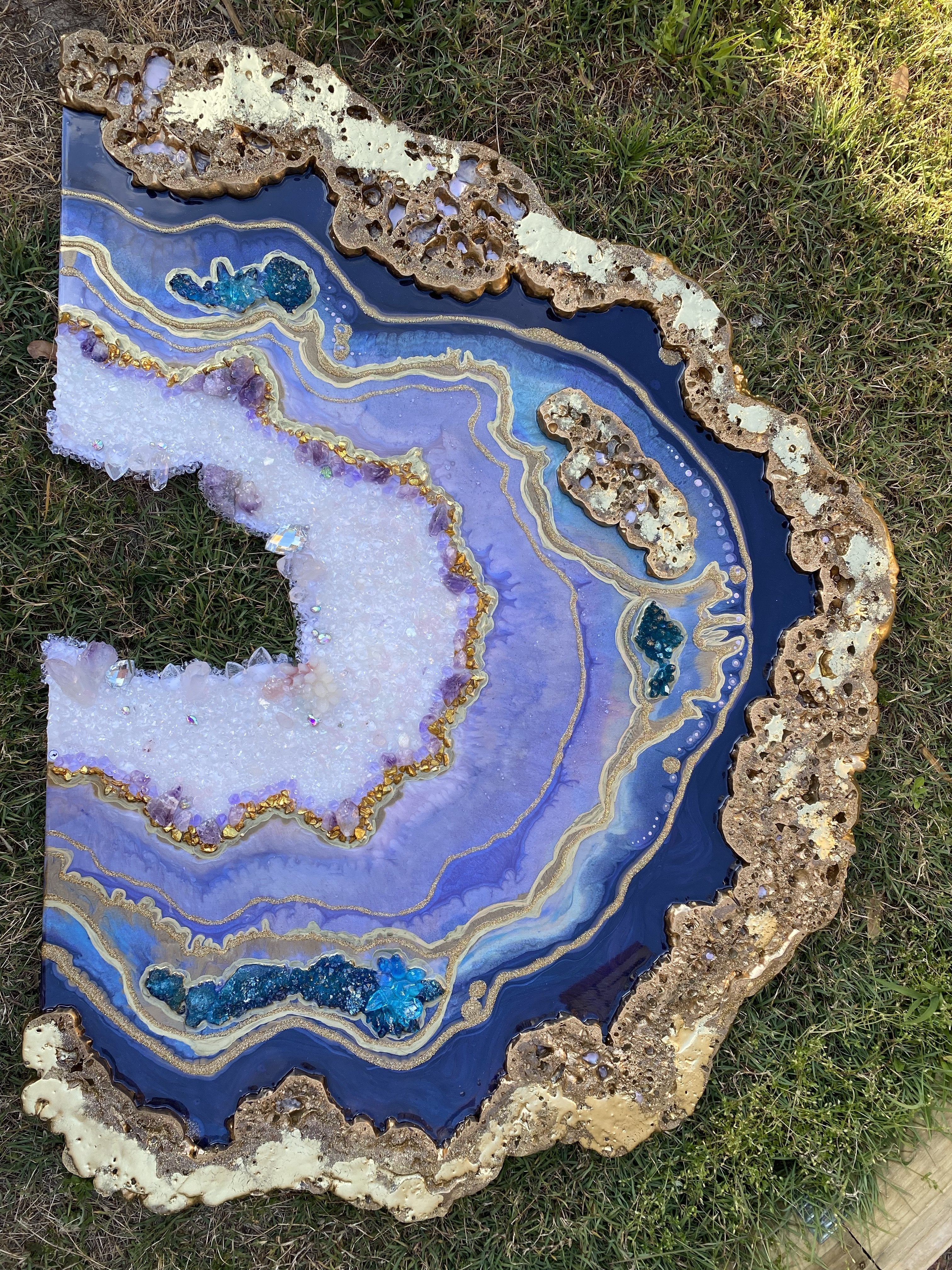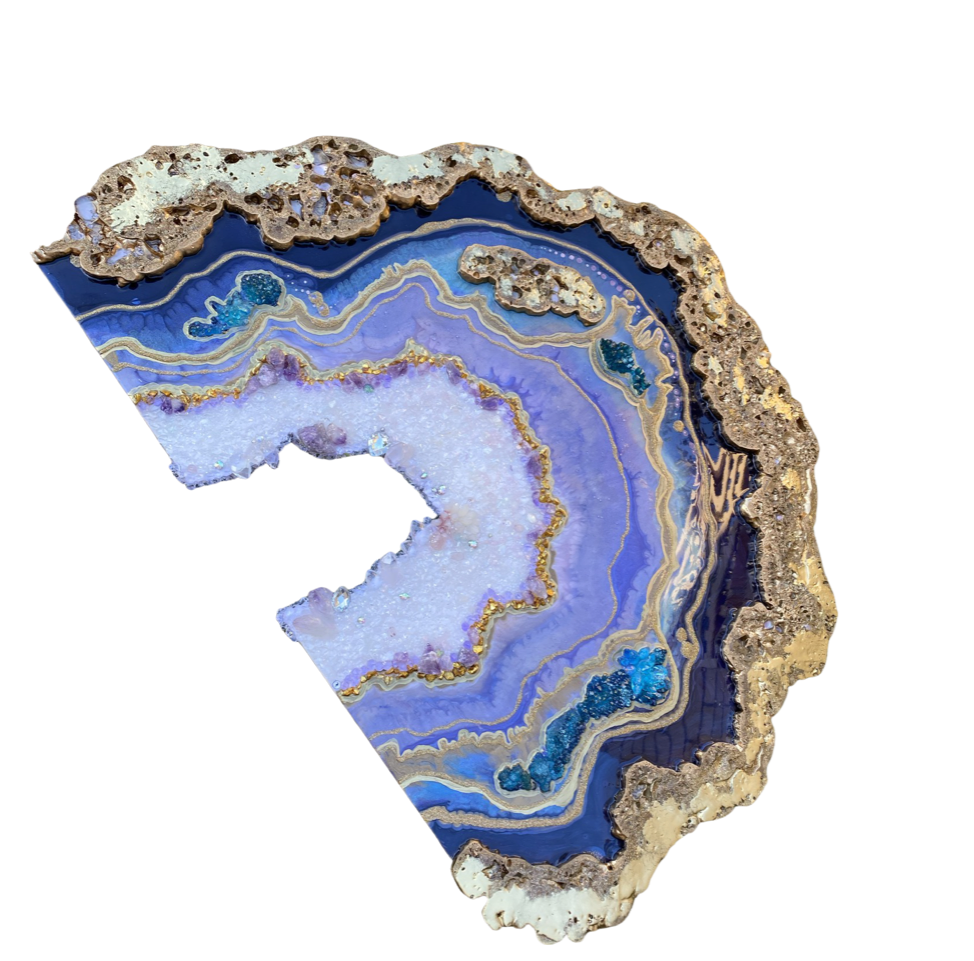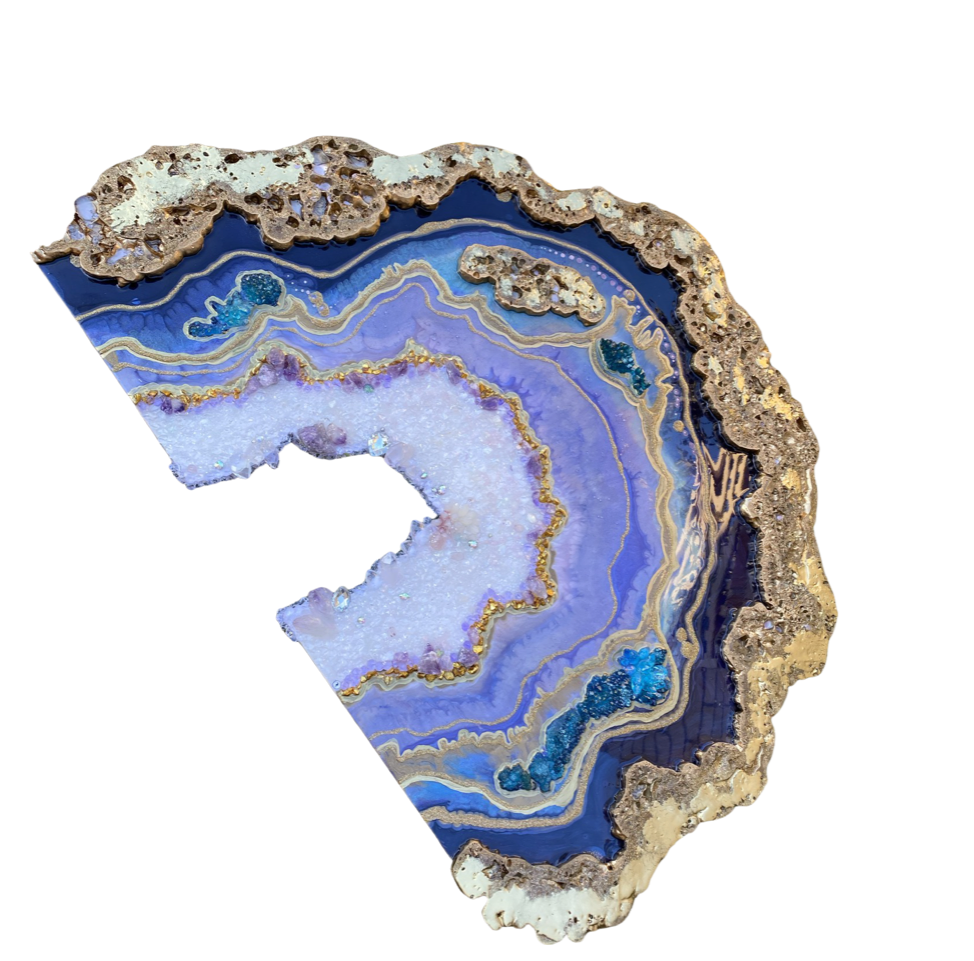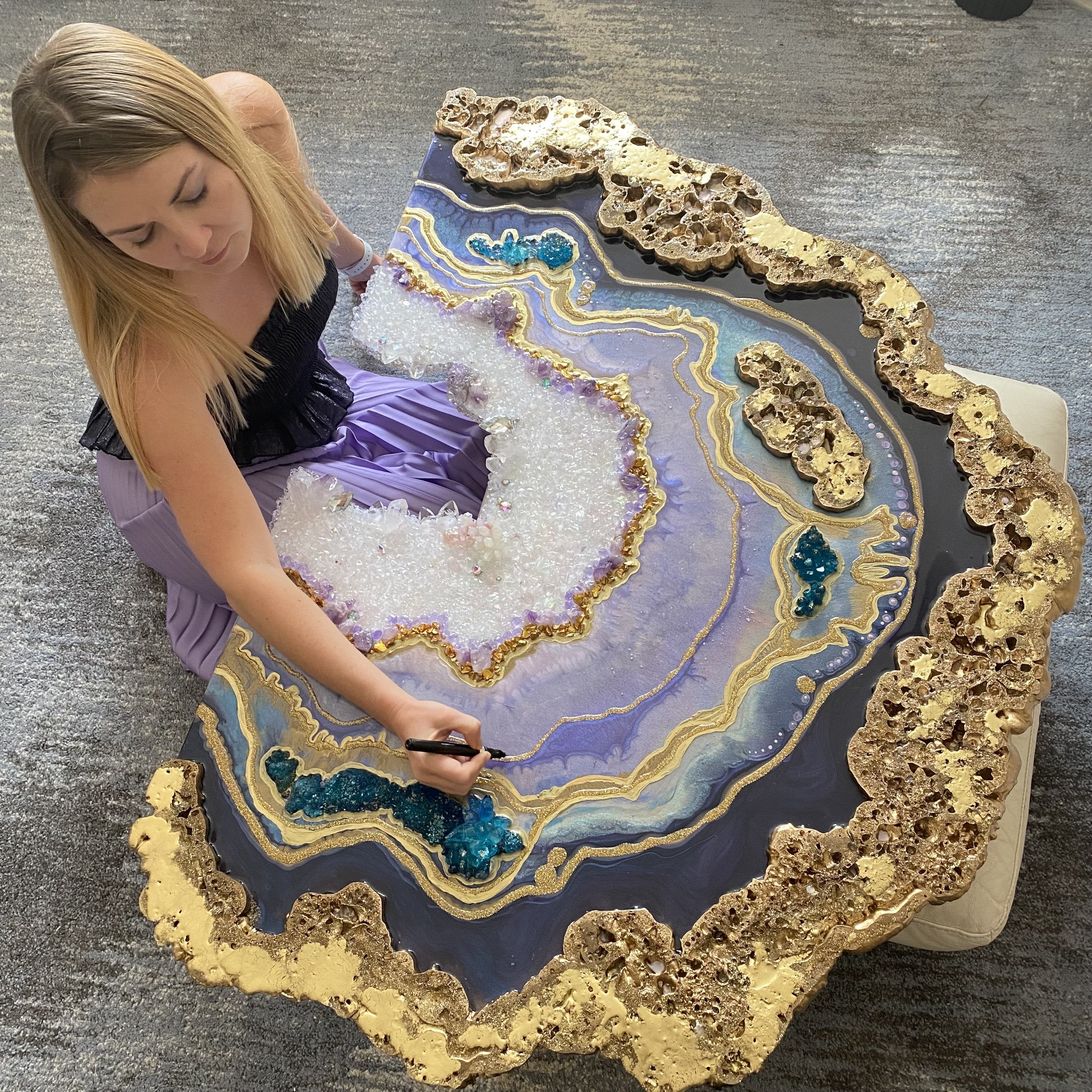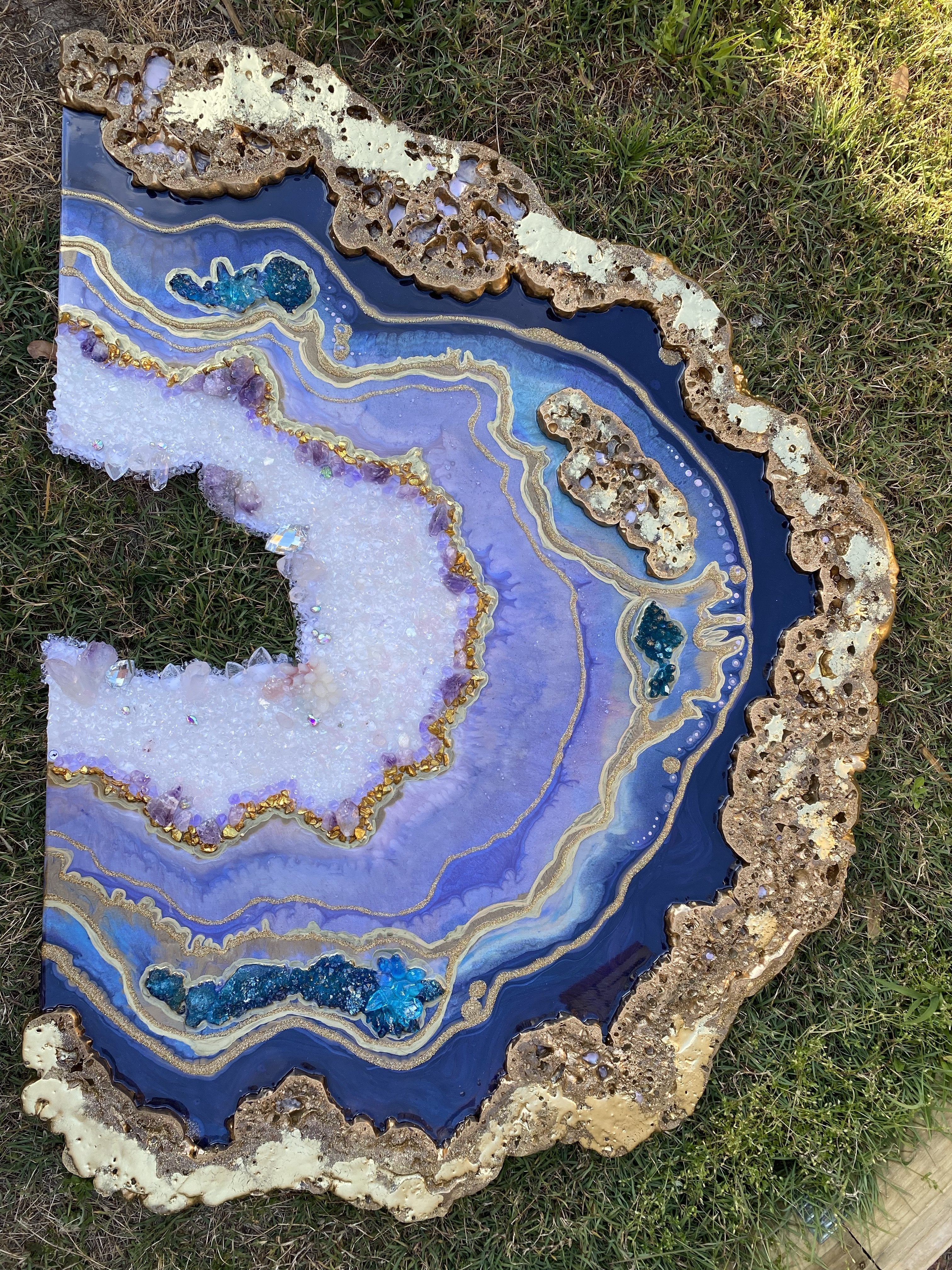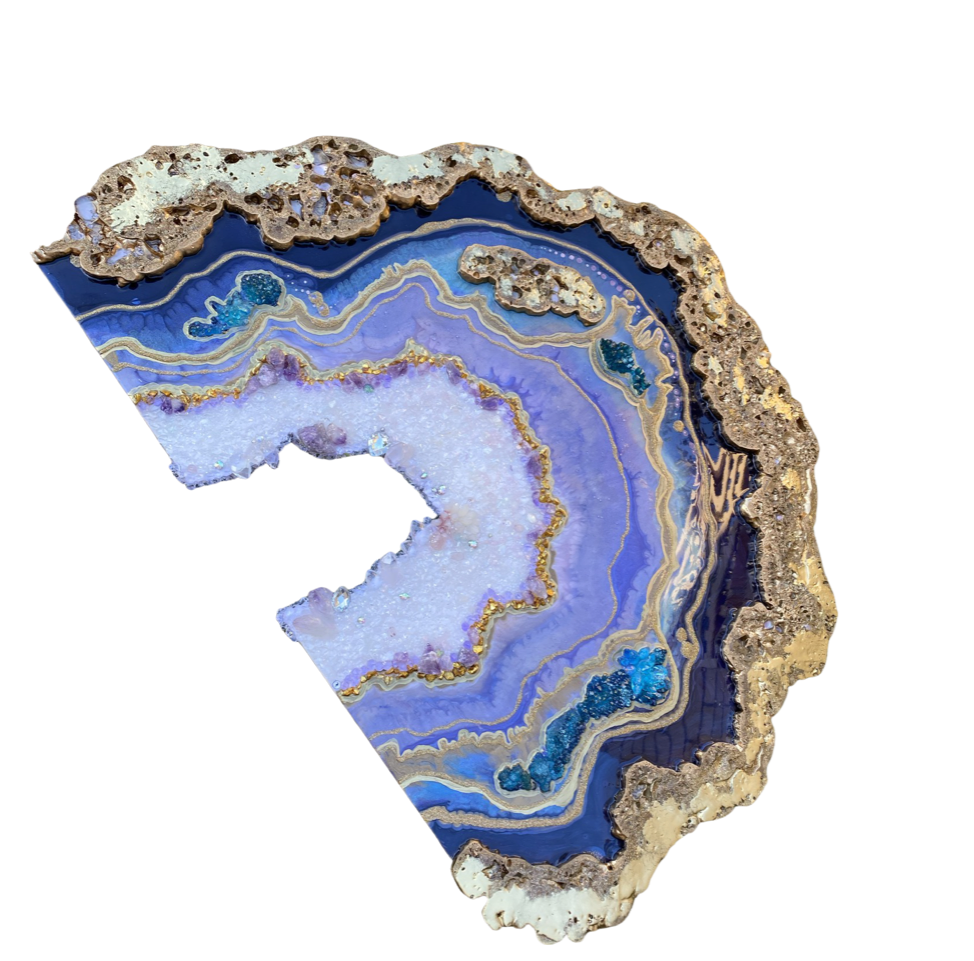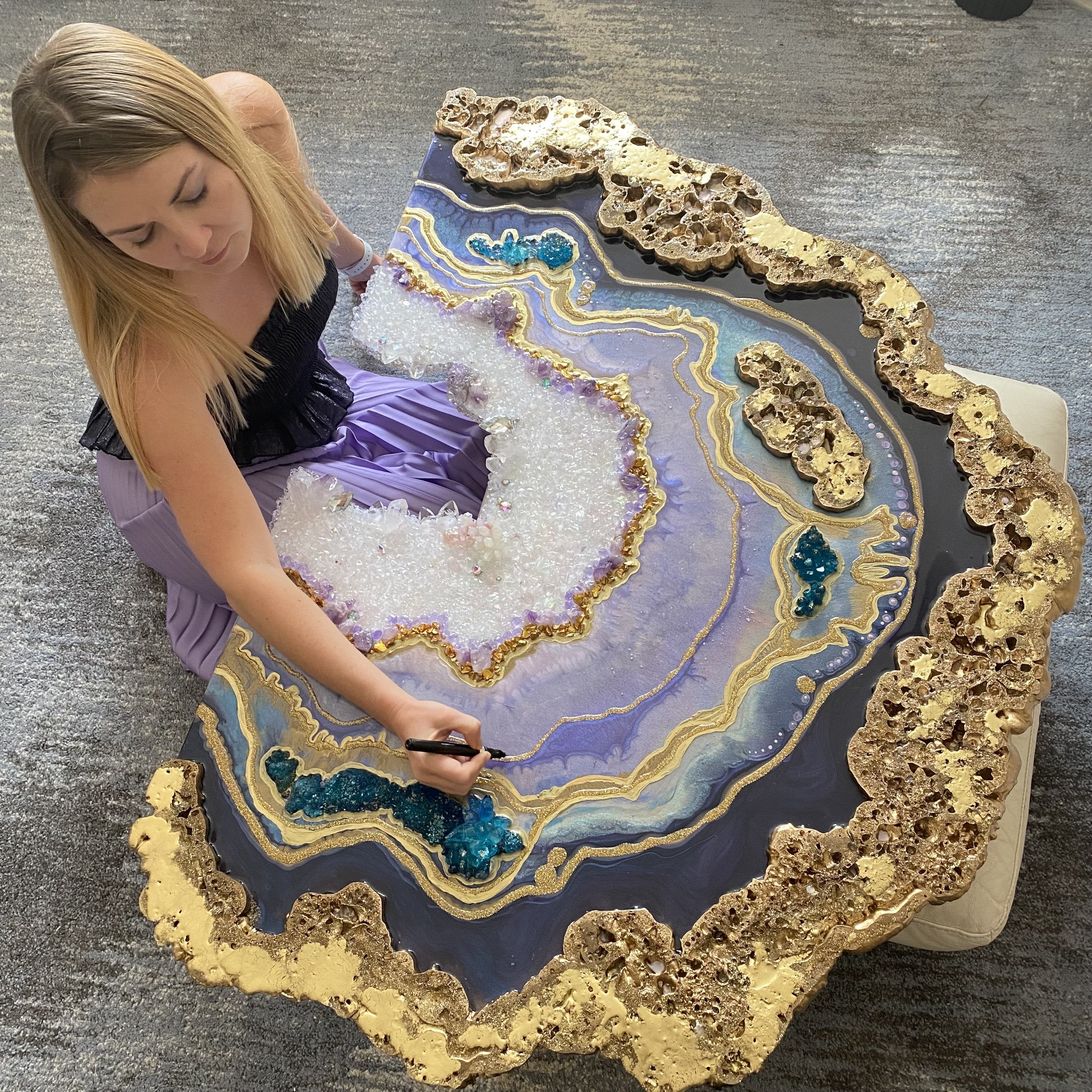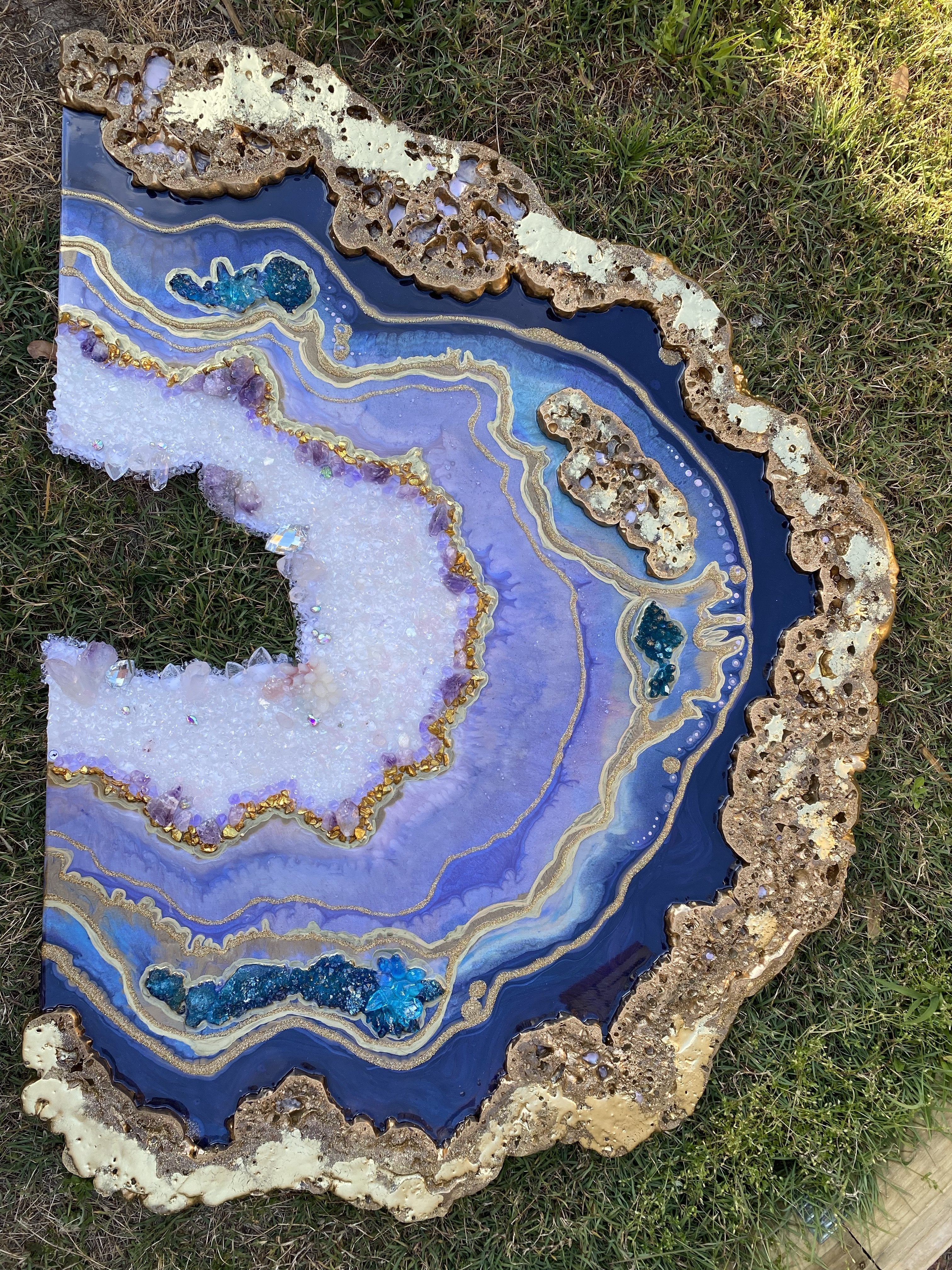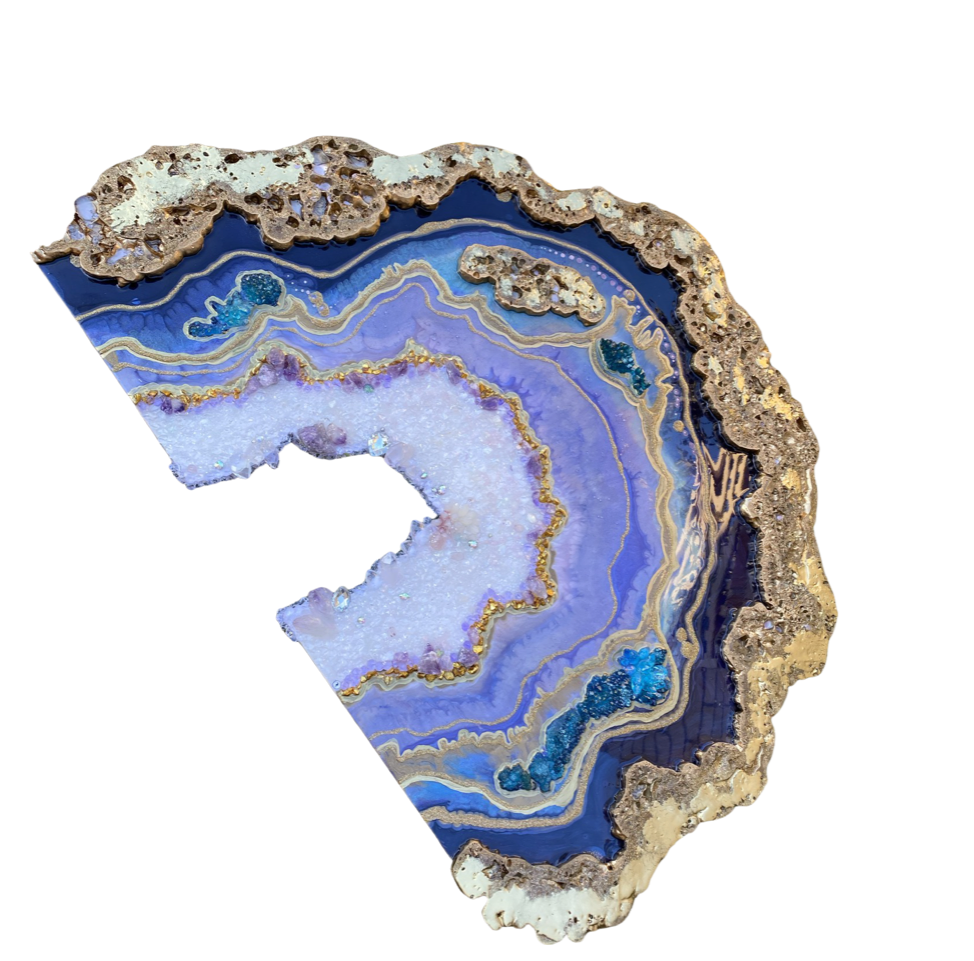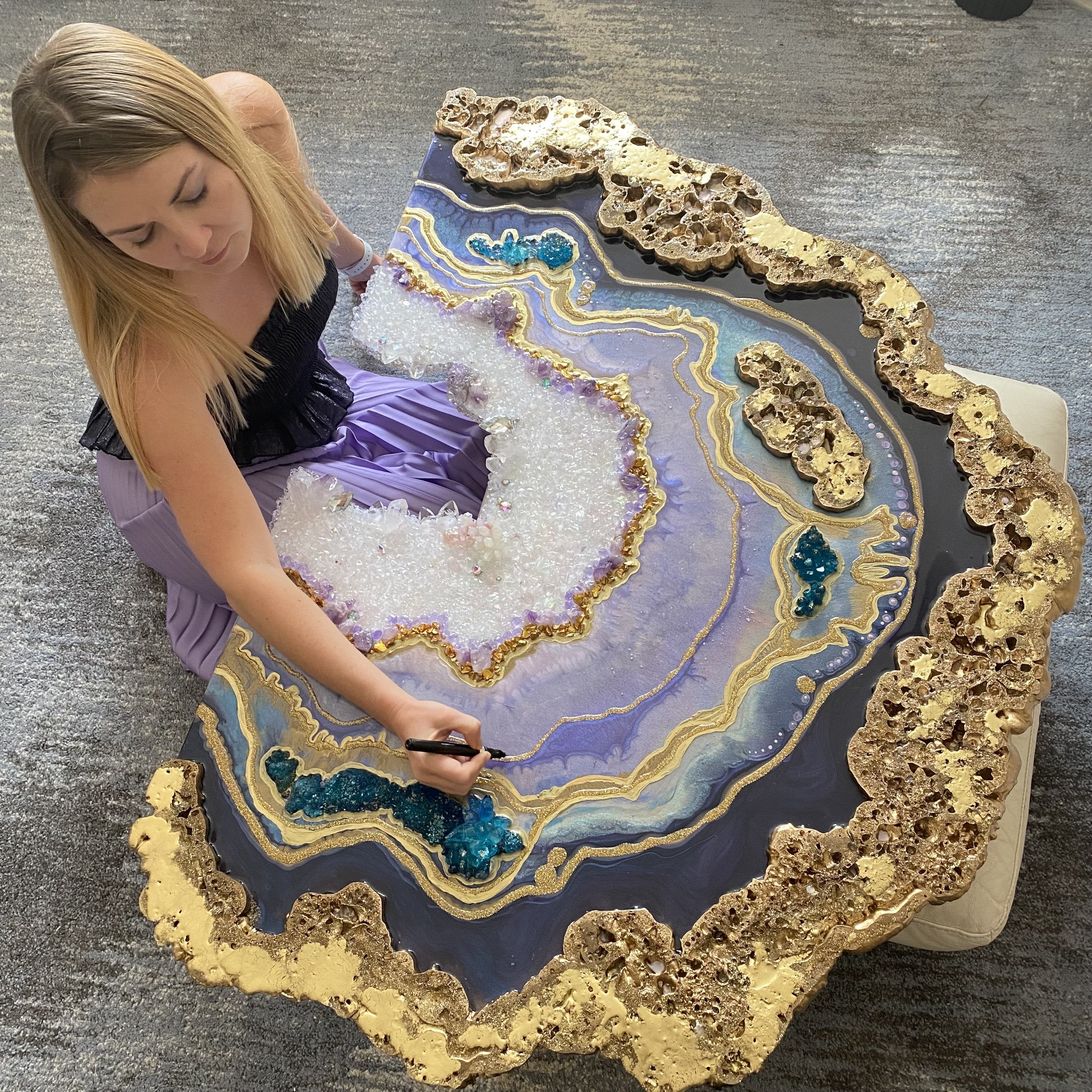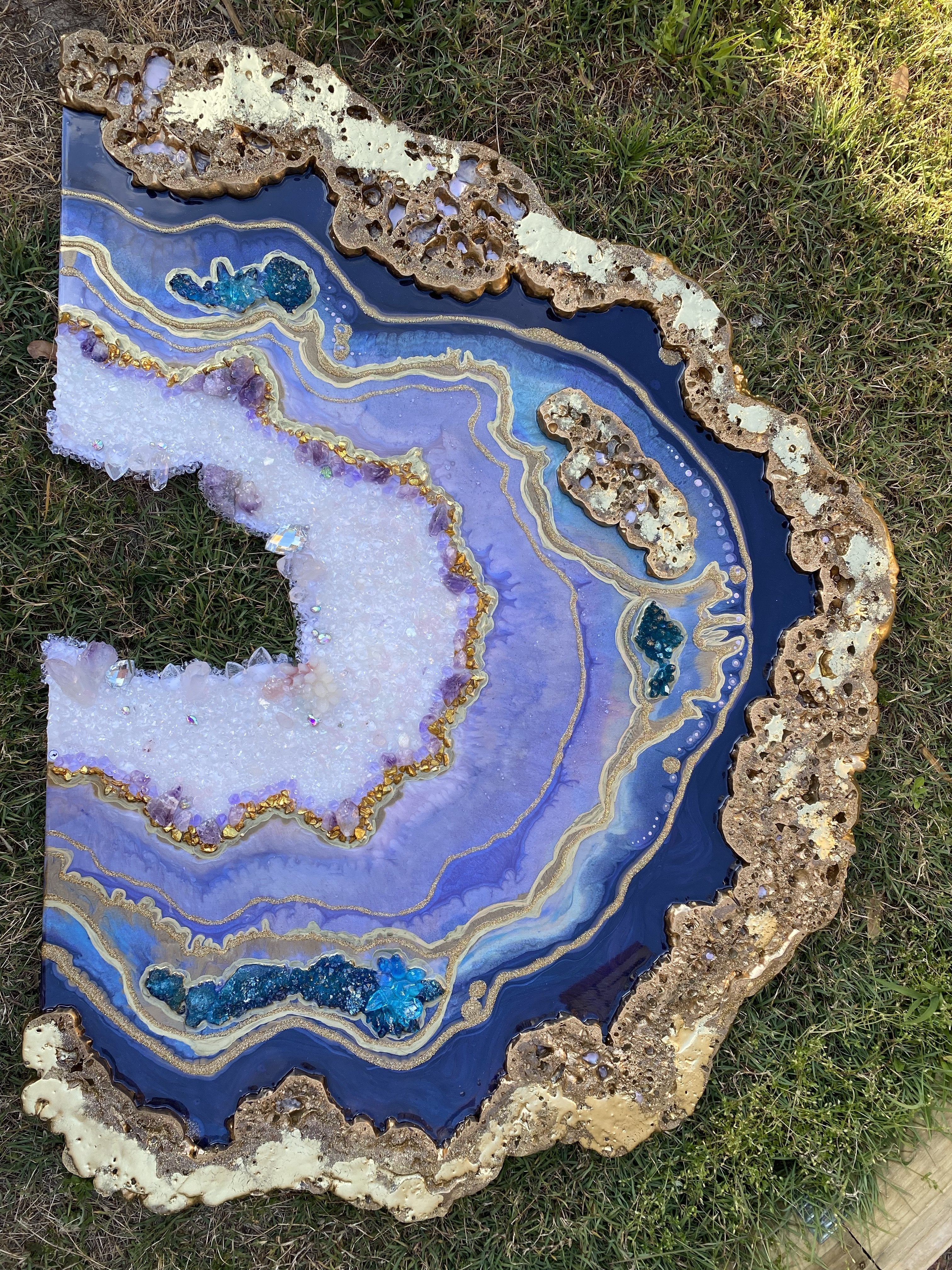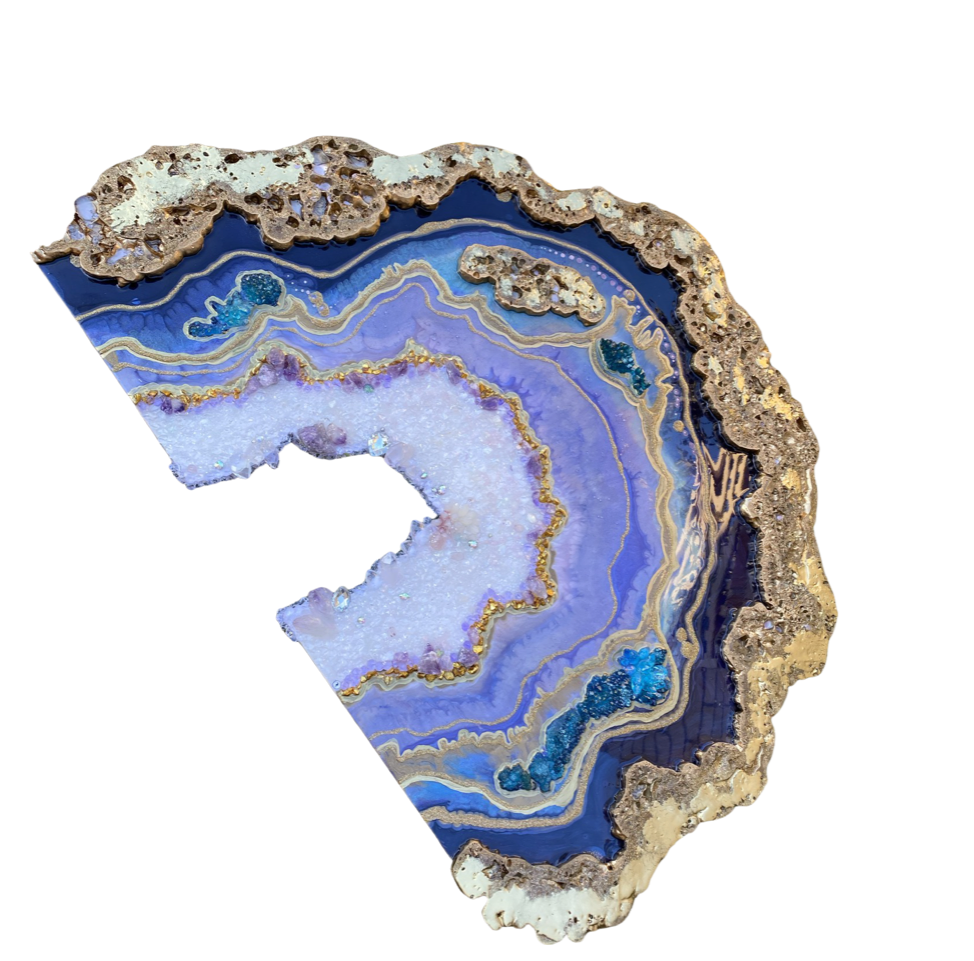 Amethyst Geode. Freeform Purple and Gold Geode Gemstone Artwork with Amethysts
Sophisticated and vibrant  purple and gold  amethyst geode with crystals, holographic shimmer, color changing pigments on  wood  panel will be a center piece of attention and a perfect gift for spiritual person.
Violet and gold amethyst   is meaning Peace , resonates with Crown chakra, pure wisdom , grace and self integration with the universe. 
Artwork on Wood panel : Mixed media, Glass, resin, crystals  
 Amethyst Spiritual Meaning - Amethyst – Has strong healing and cleansing powers. Helps to overcome addictions and blockages of all kinds. Aids sleep. Dispels all negative emotions and brings positive responses.
Features:
Shimmering Iridescent Hymn to Geode Crystal  beauty
Sophisticated 3d accents ( up to 2 cm)
Epoxy resin coating for preservation
Size: 120x88x3 cm Wood panel 

Hanging:
Light and ready to hang. 
Hang in 2 ways. 
This Artwwork is available as similar looking Custom Artwork Commission - here .
Contact Me to get Free Mock up on Your wall
Chat Now - Send me a photo of Your wall and get Free Mock Up
Click "Chat" icon on right bottom corner of the page