15% OFF ALL Prints & Free Shipping. 50$ OFF Boho Neutral - Use Code [50$off]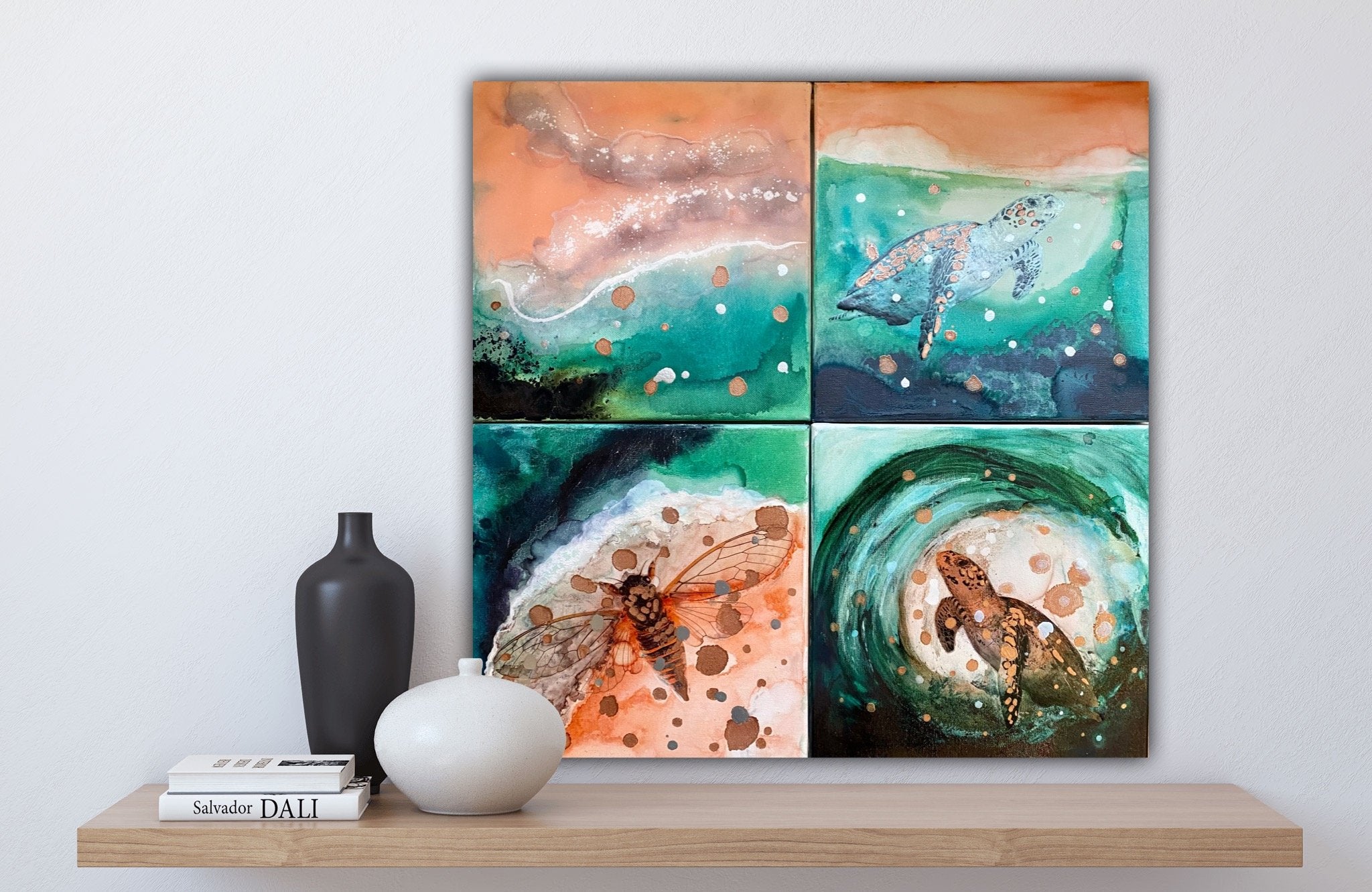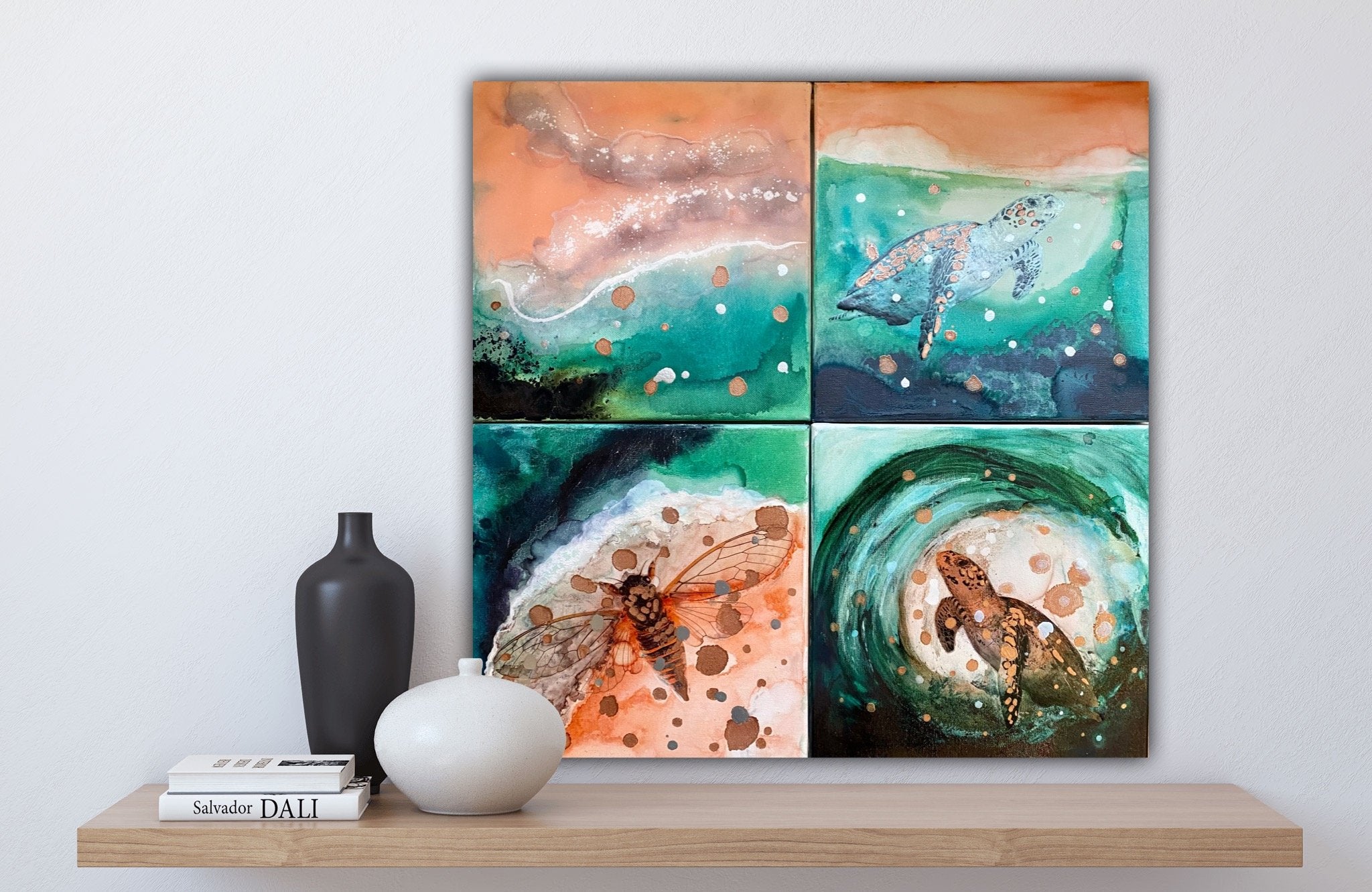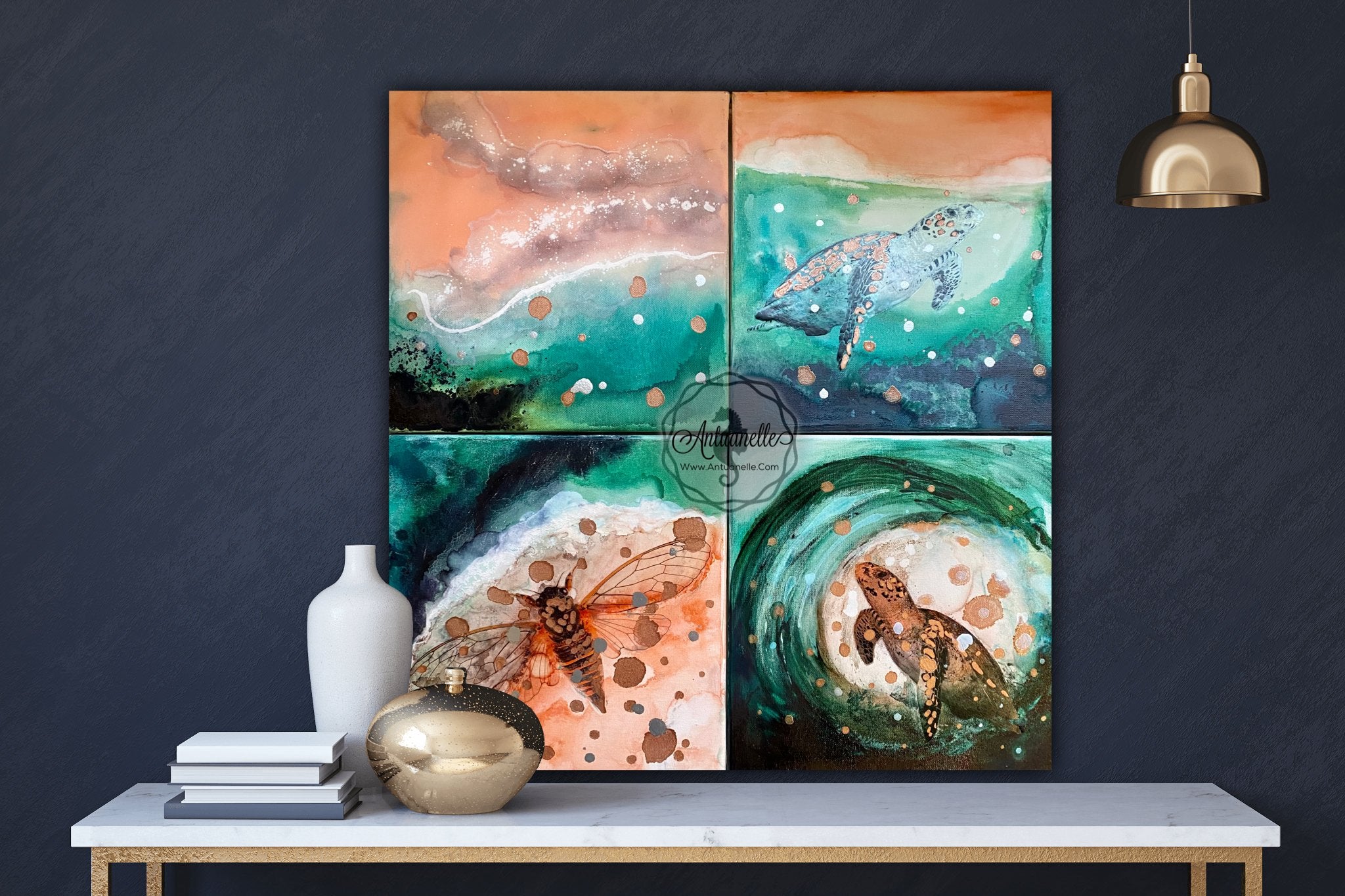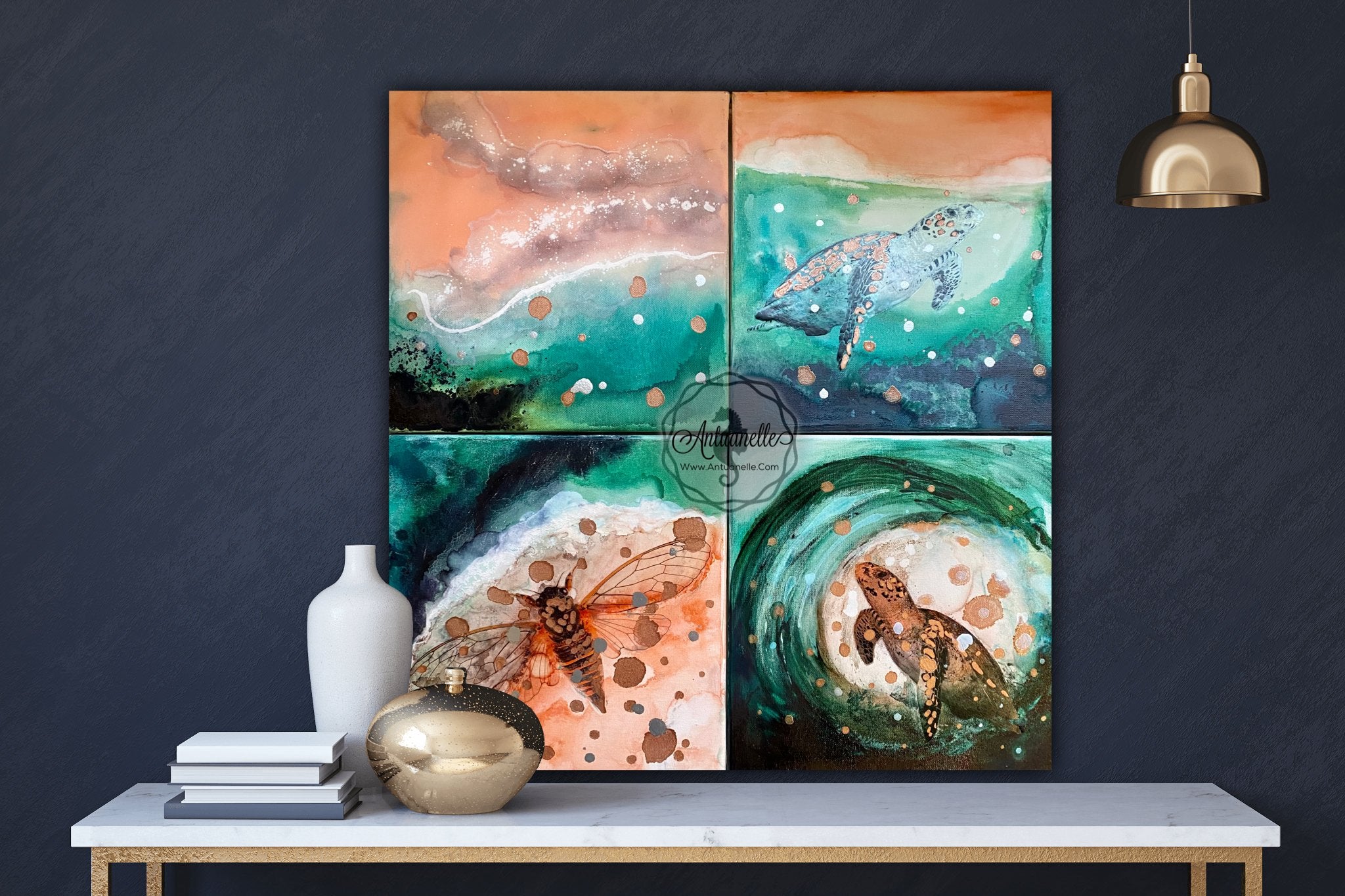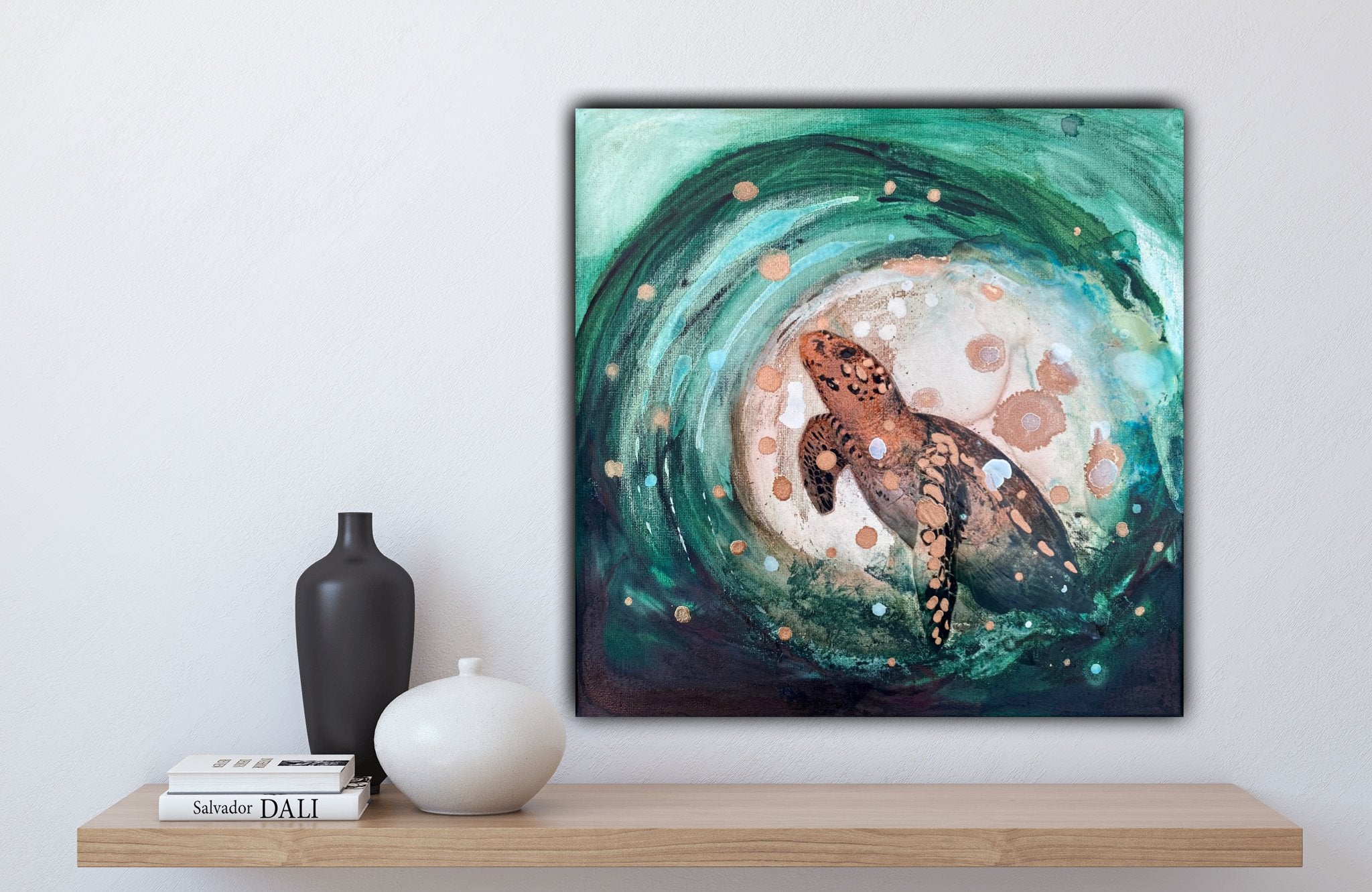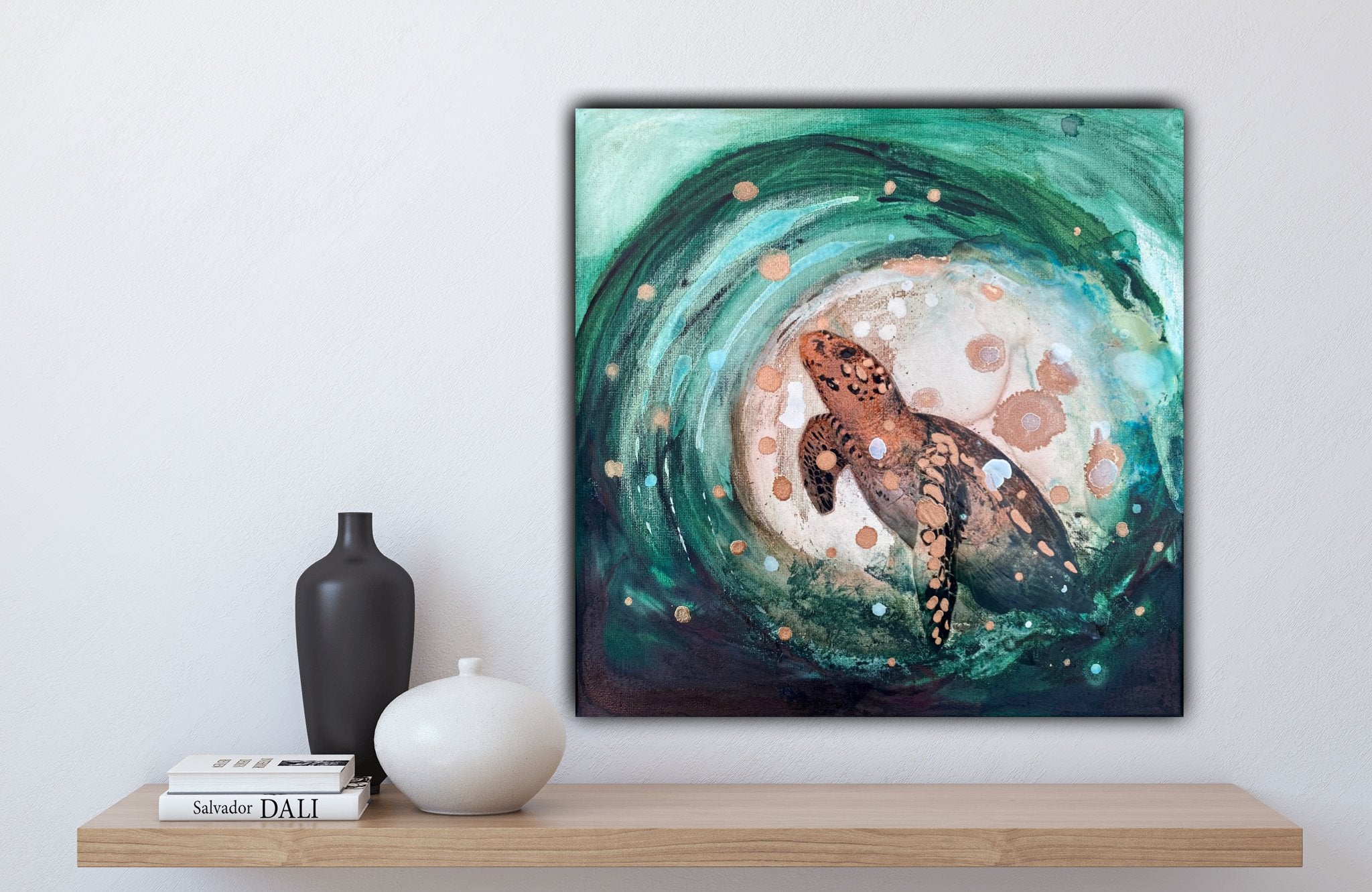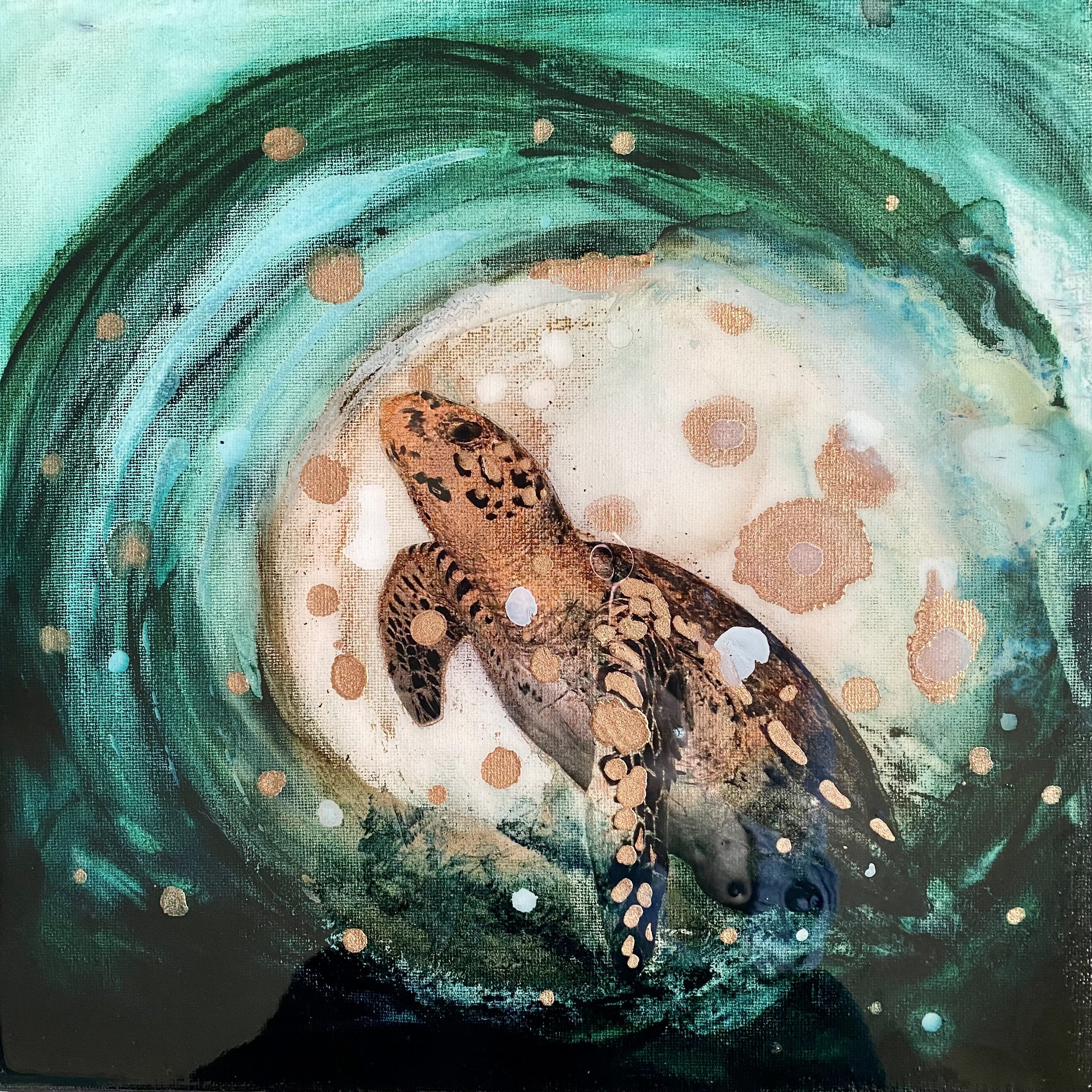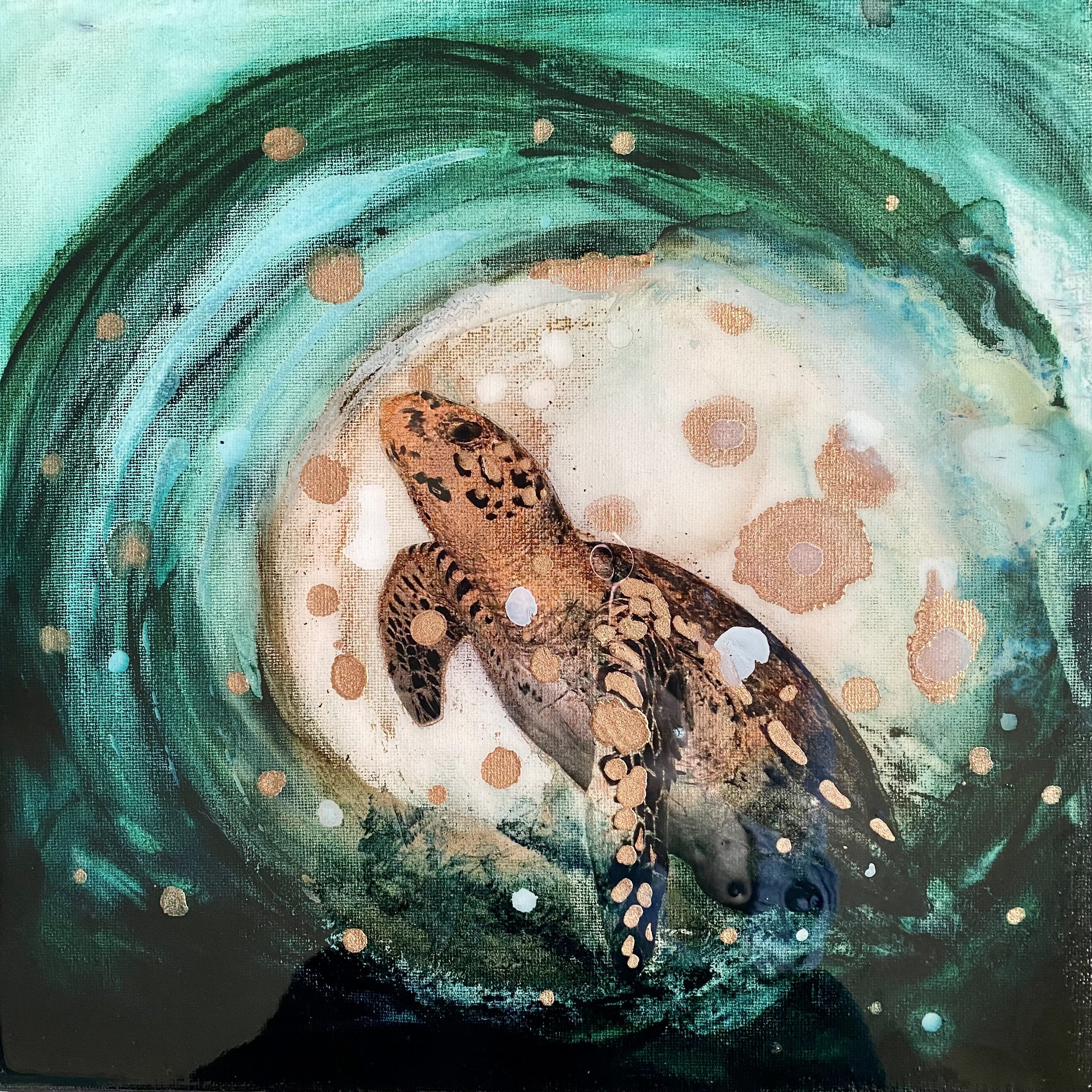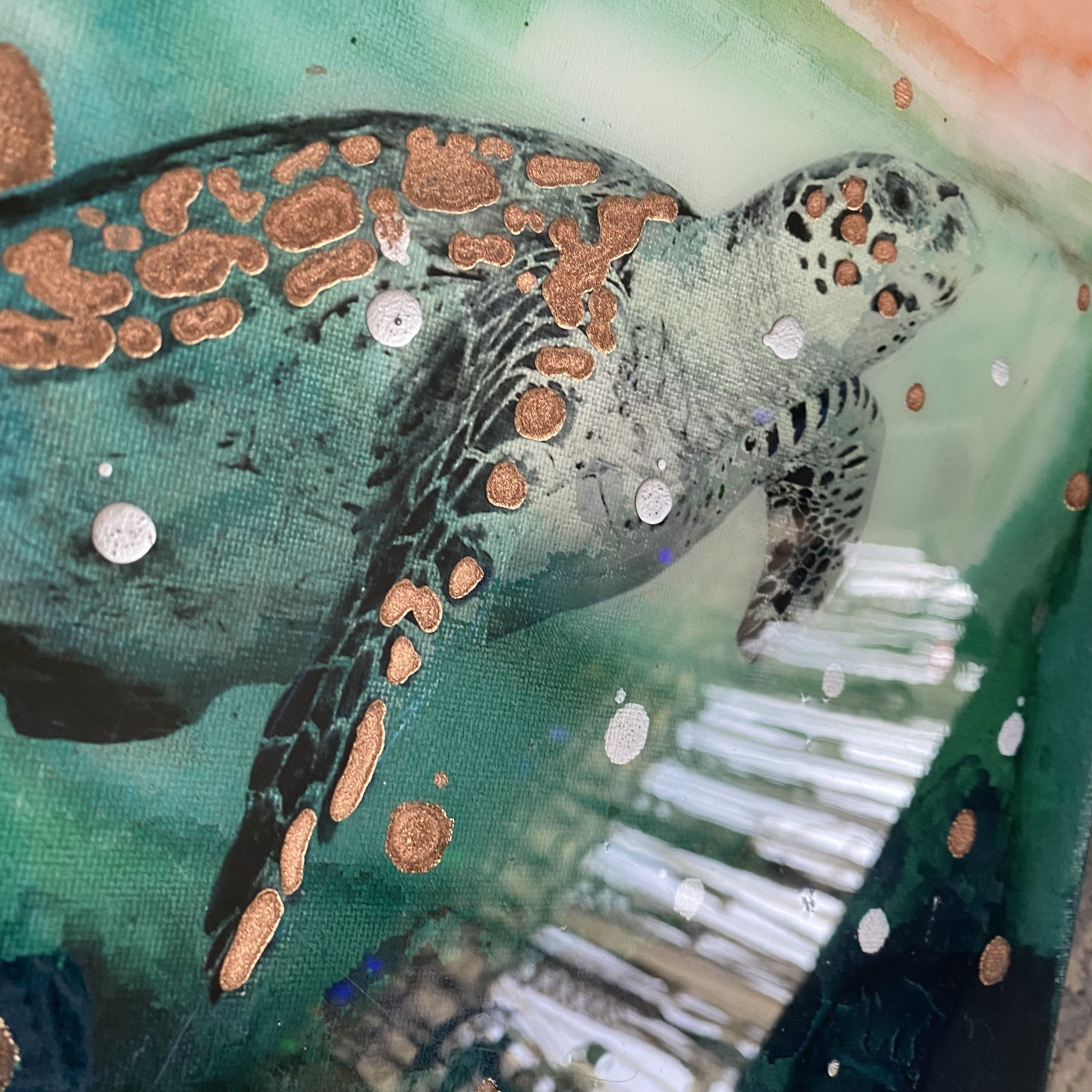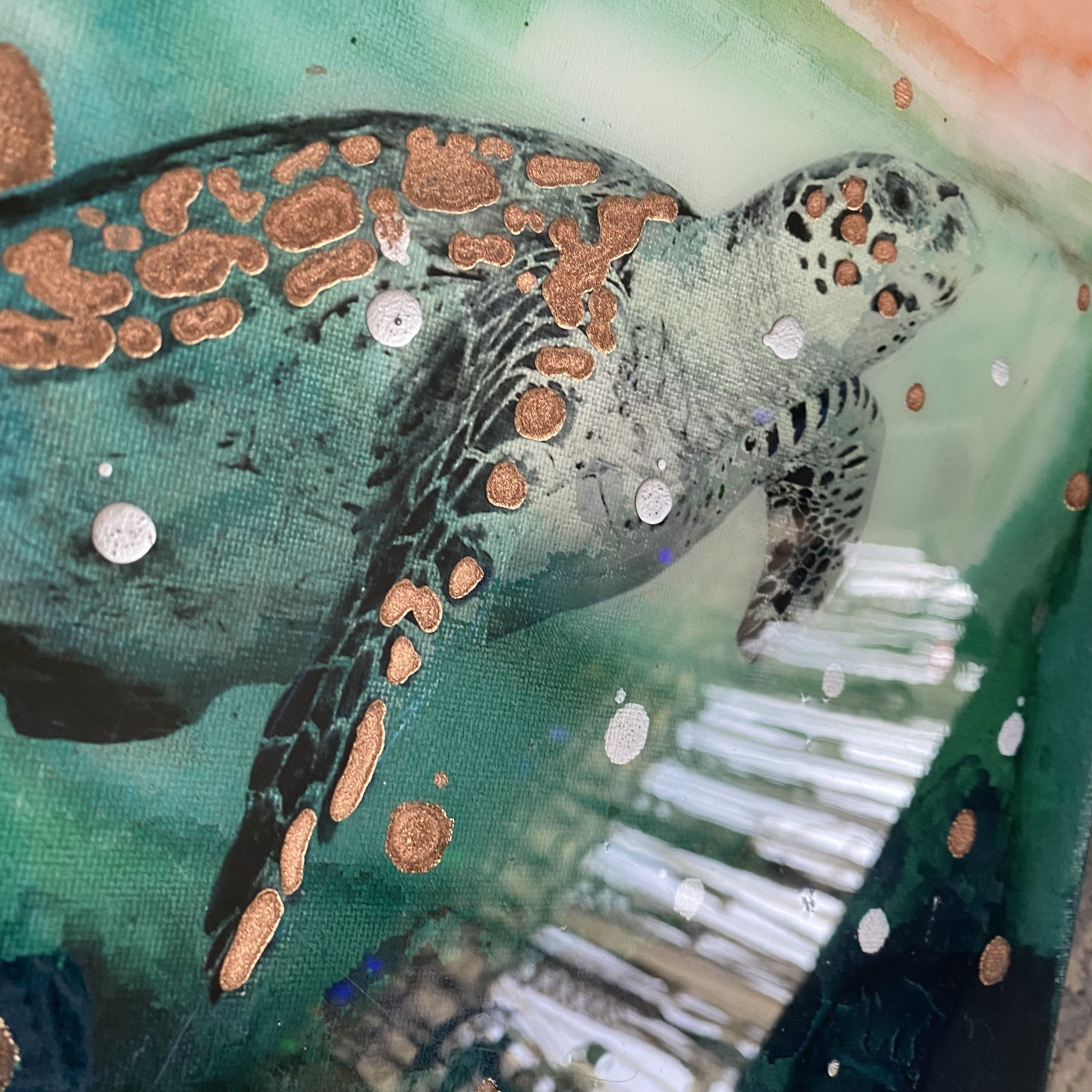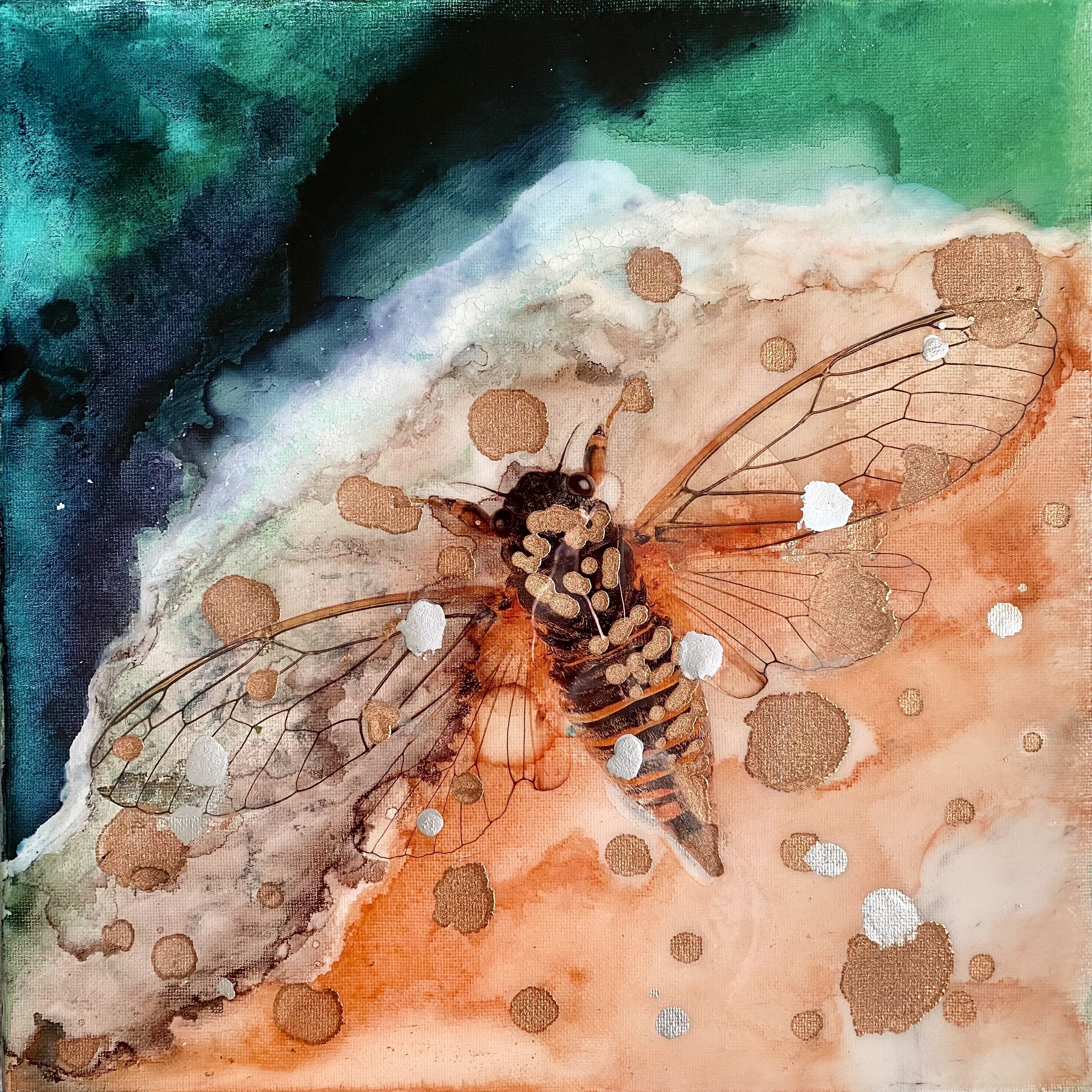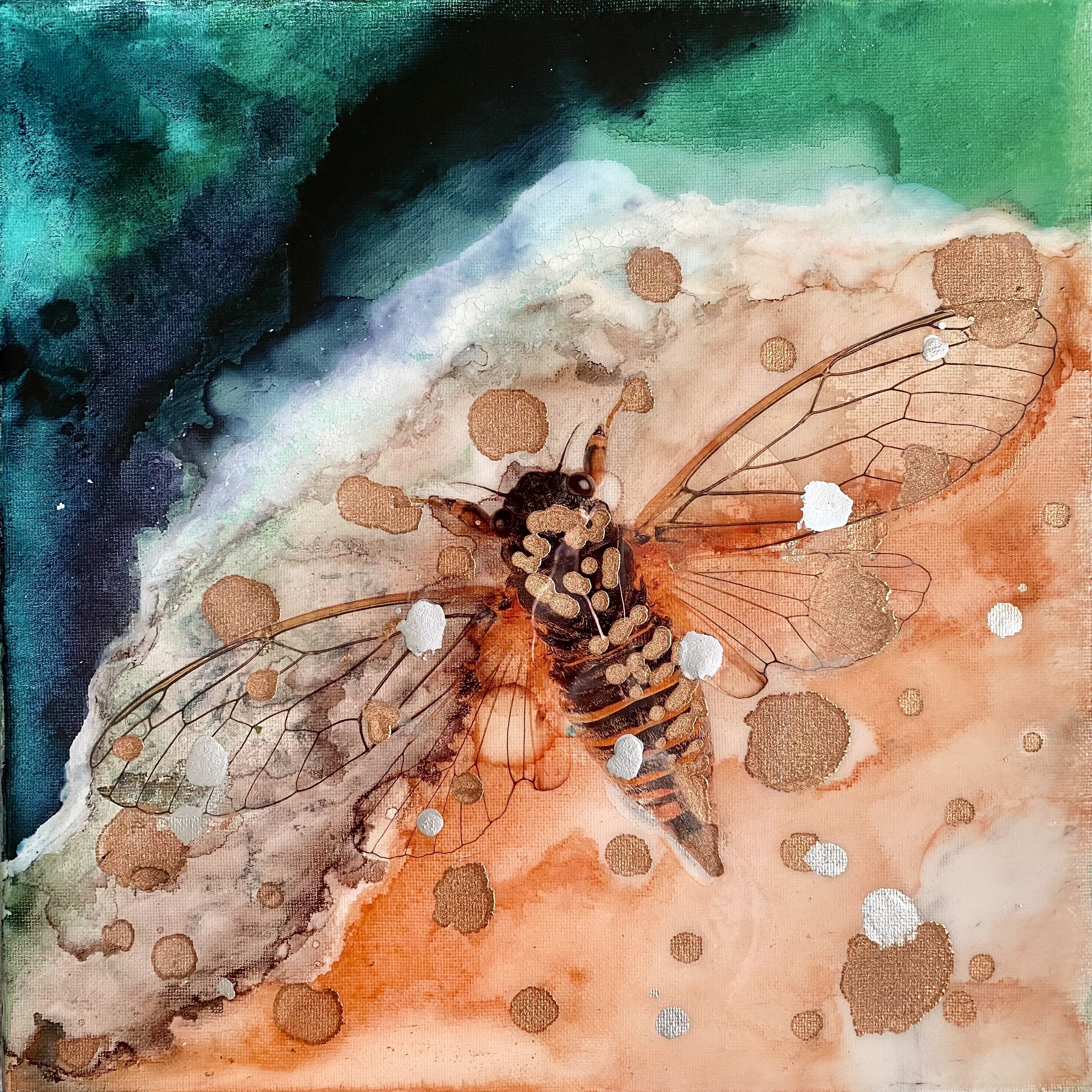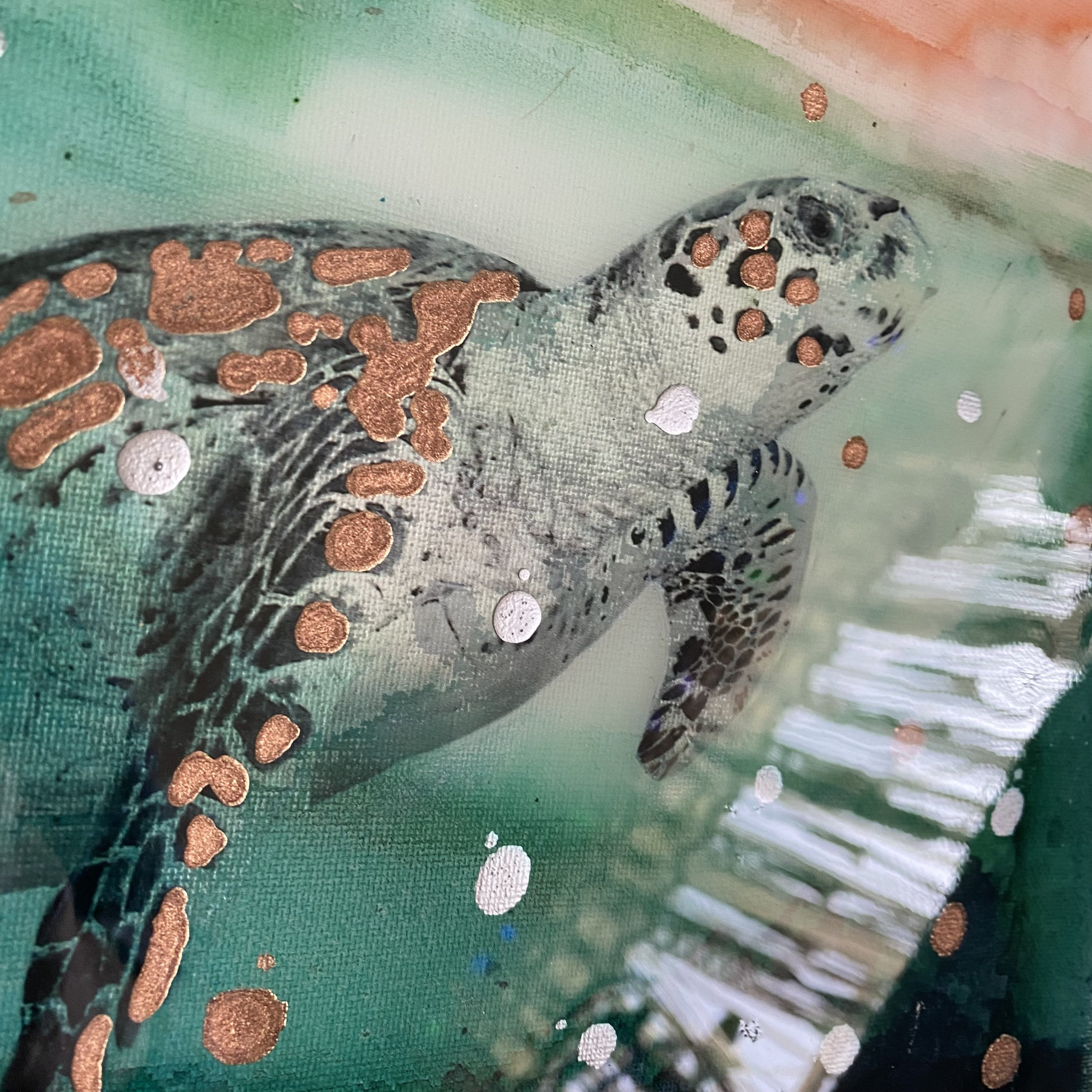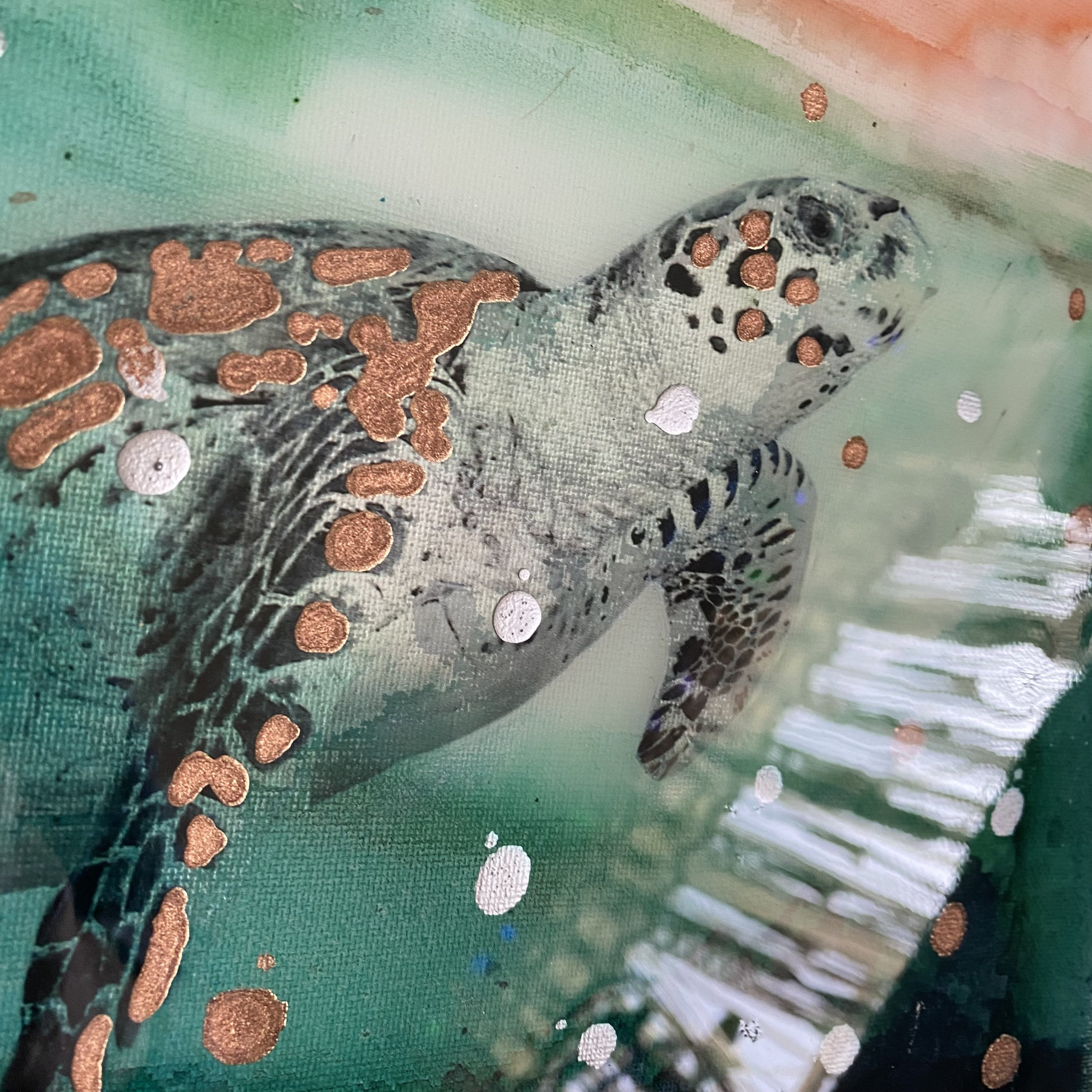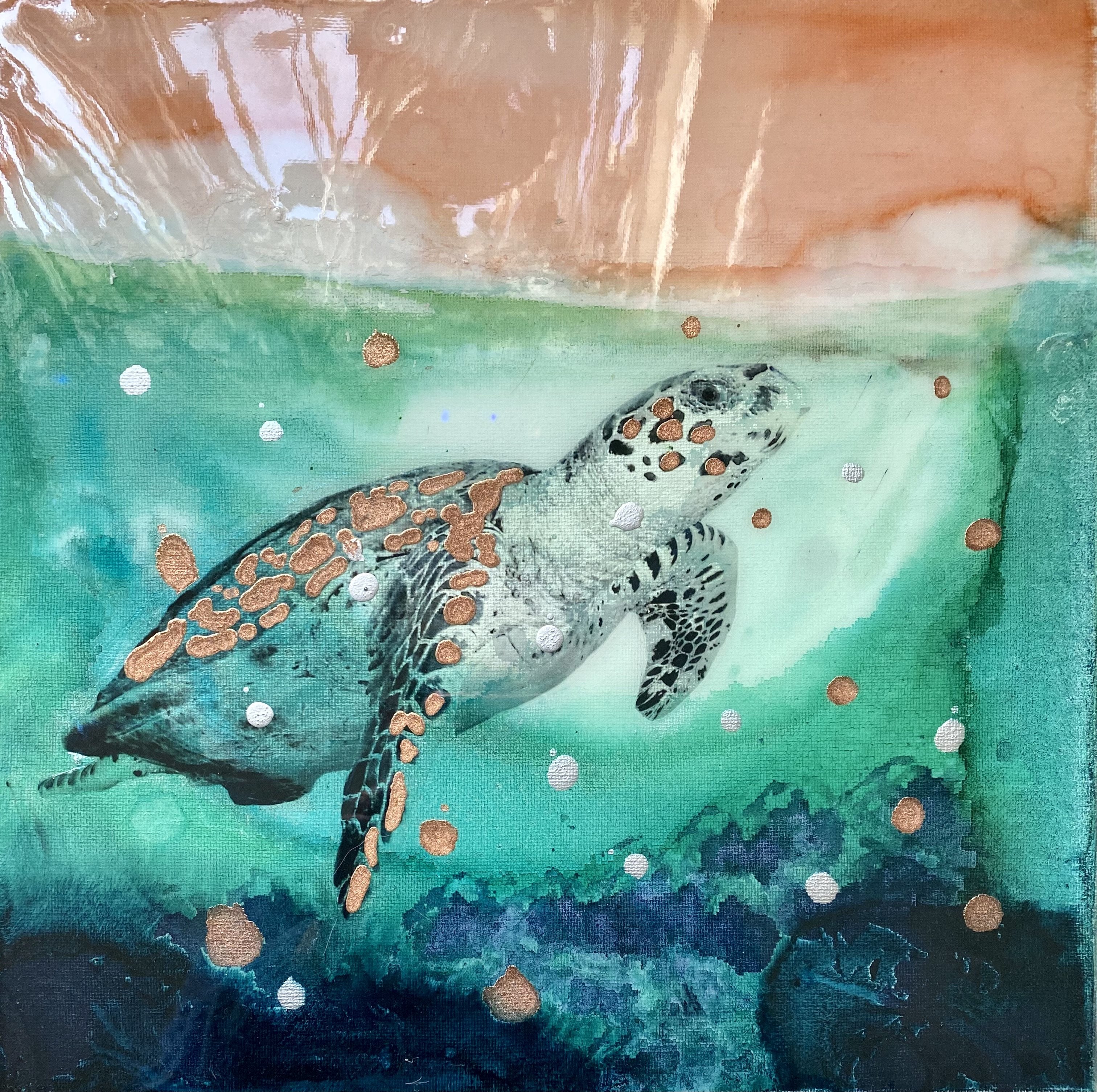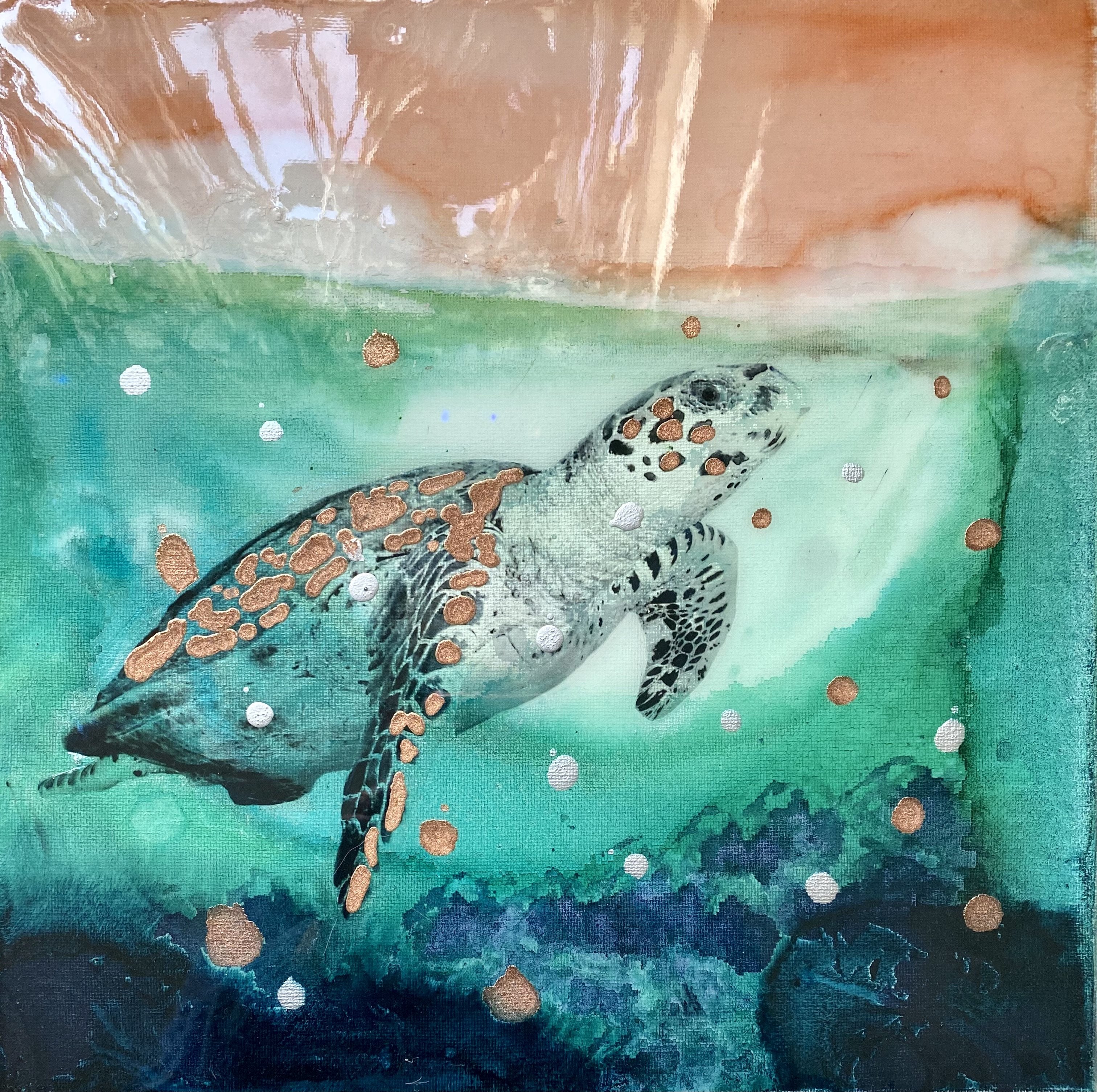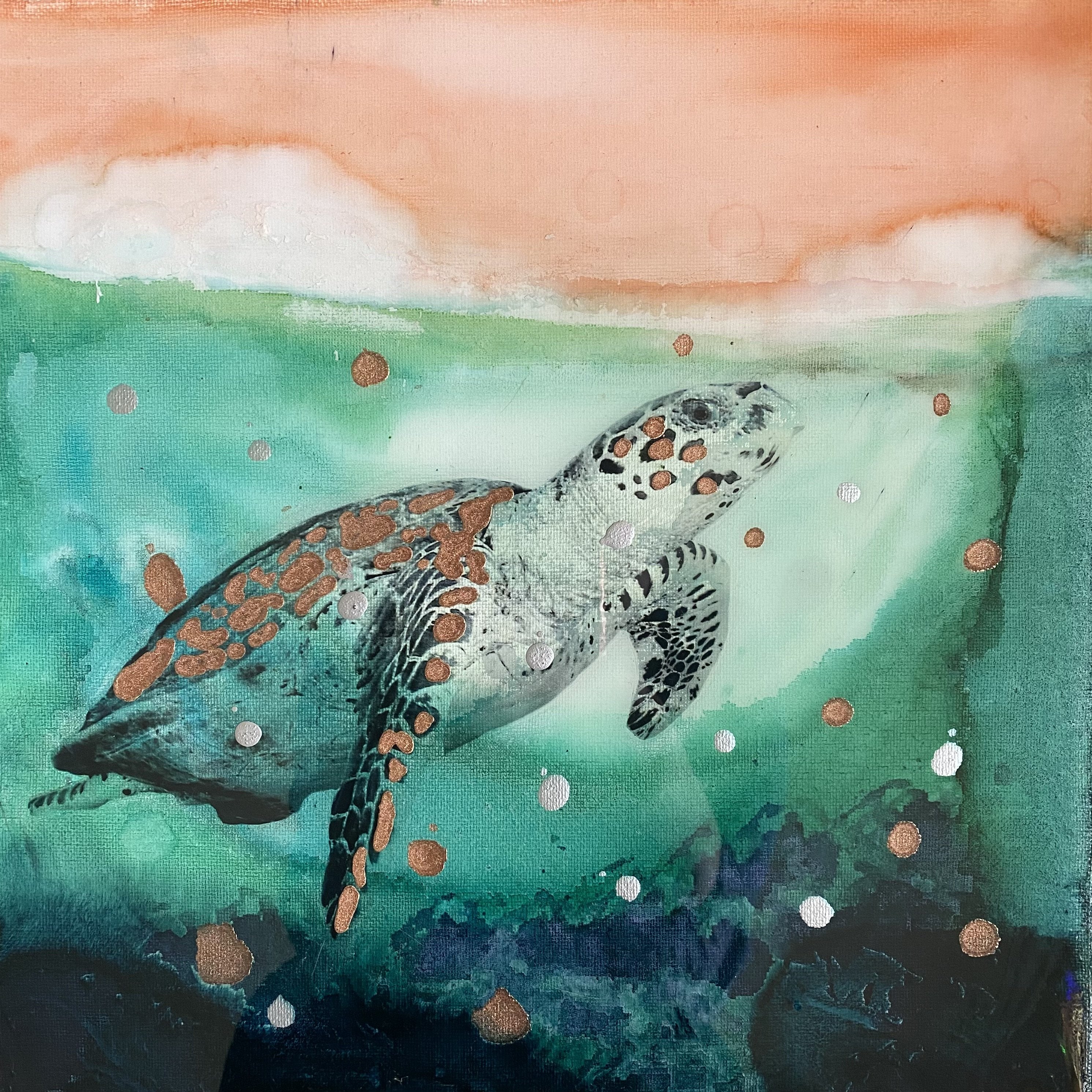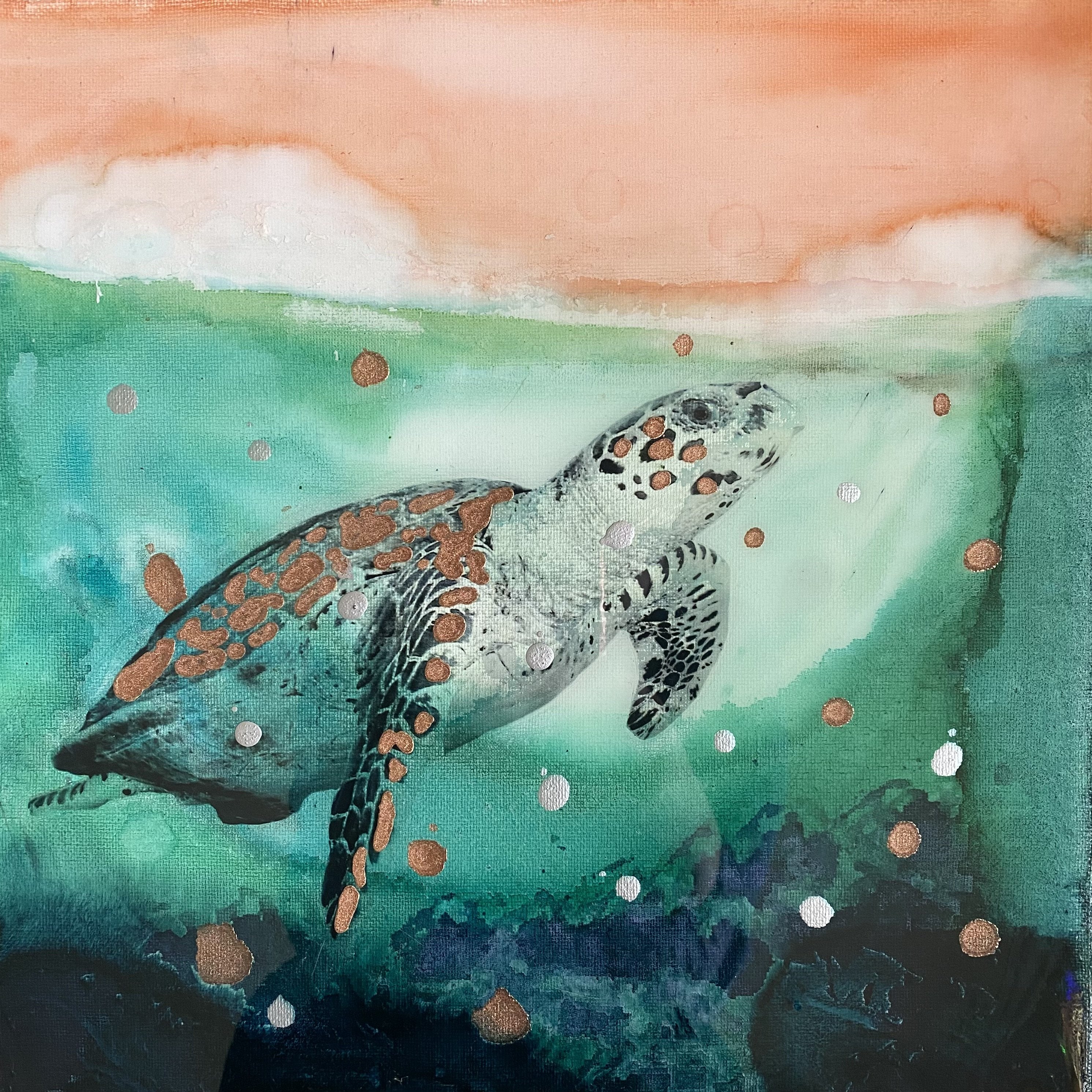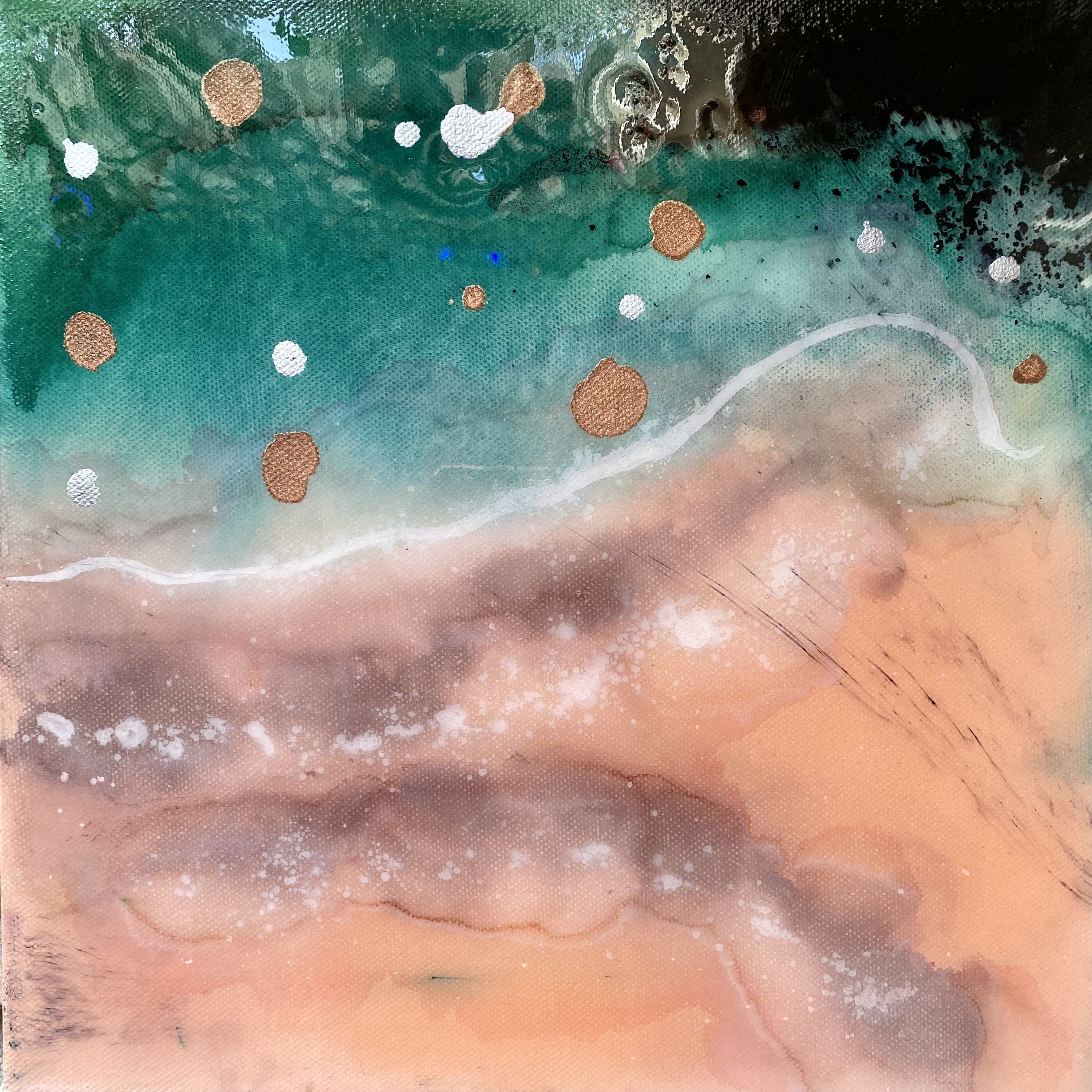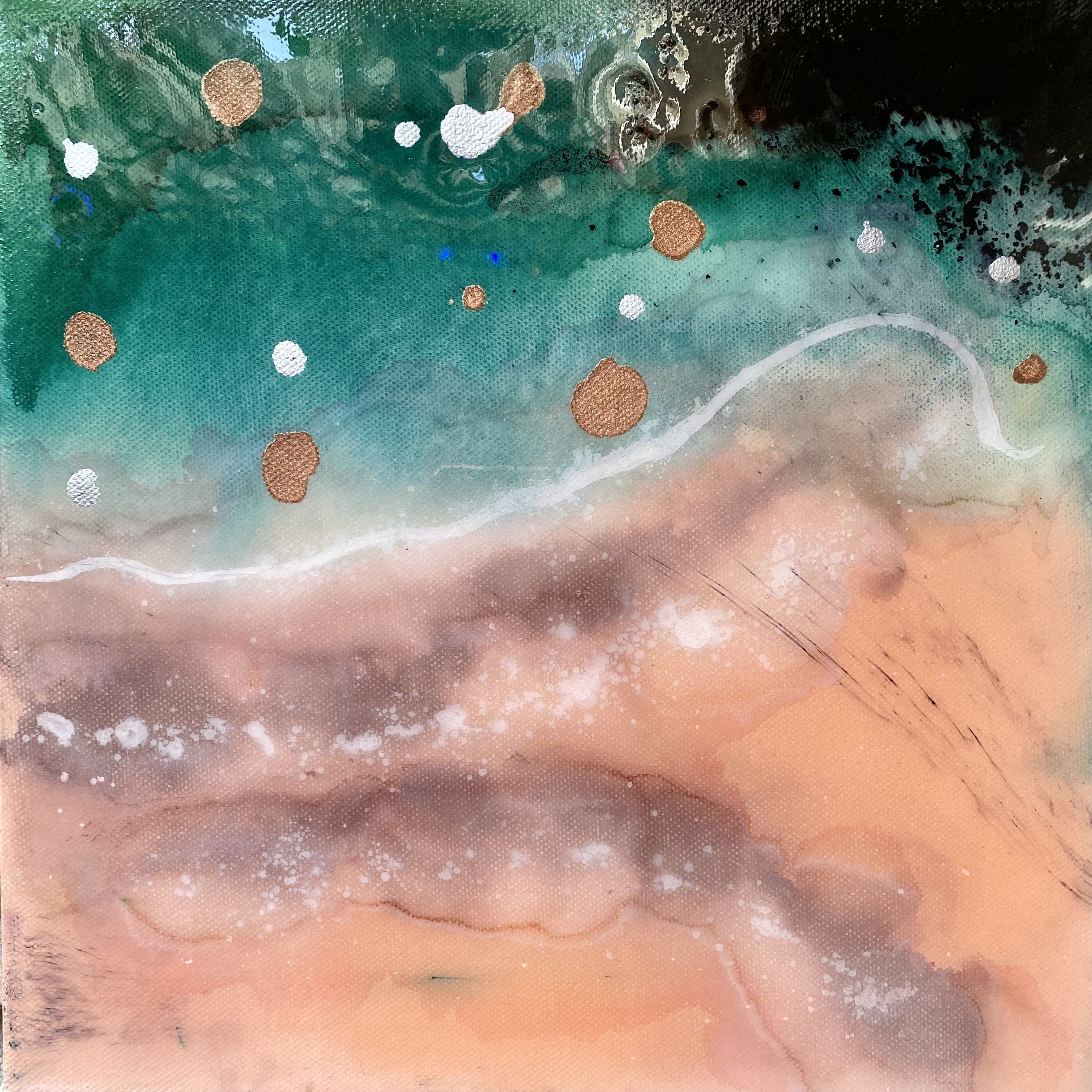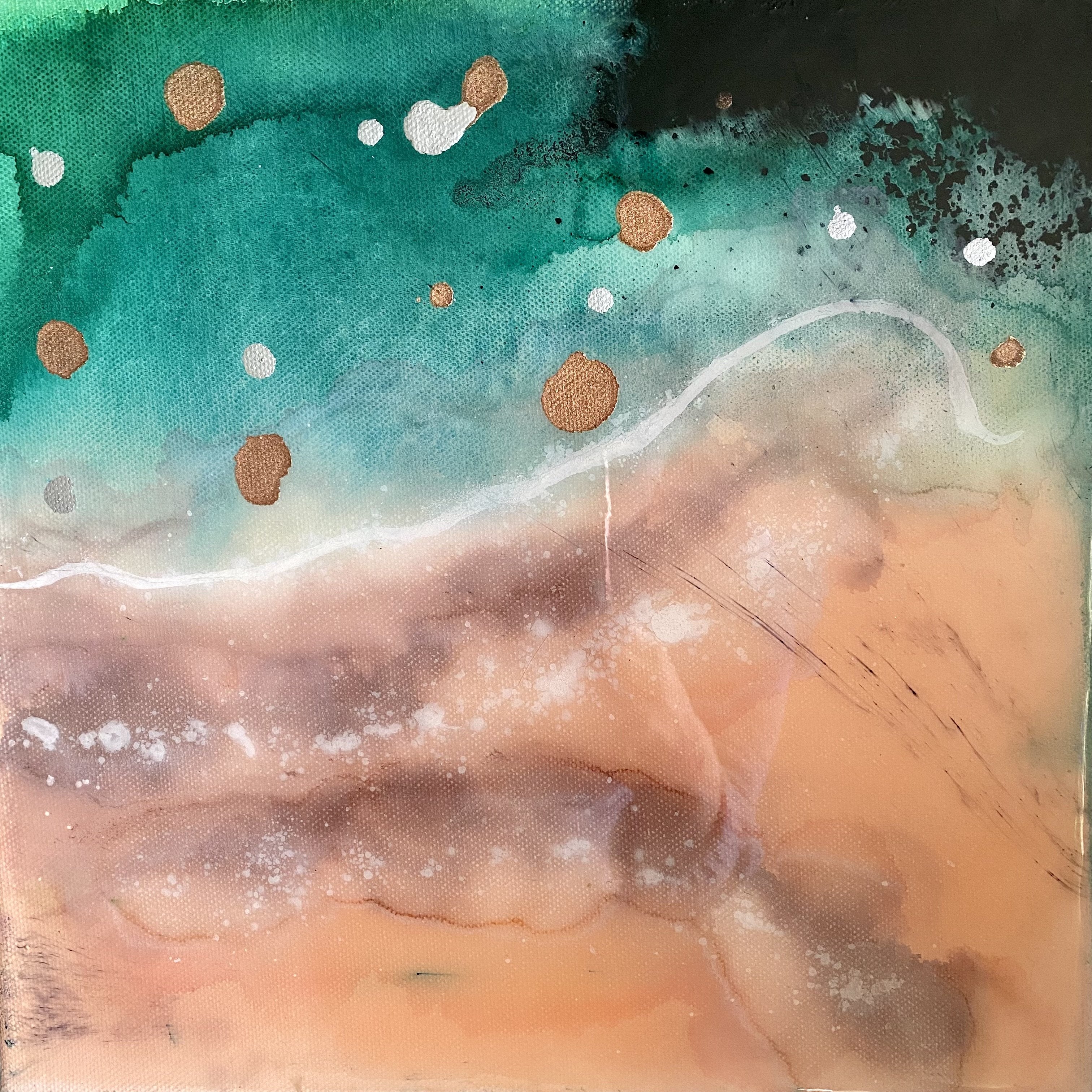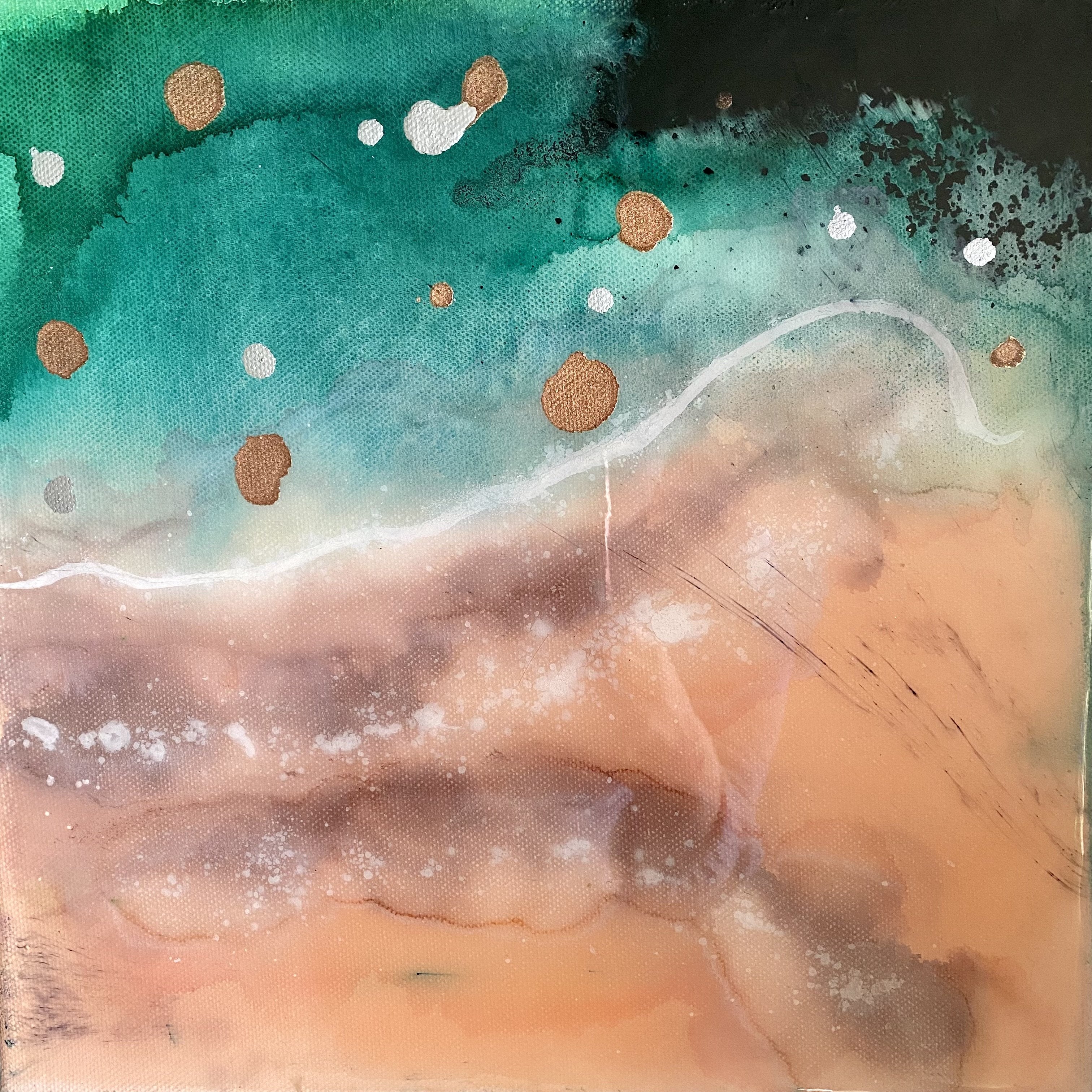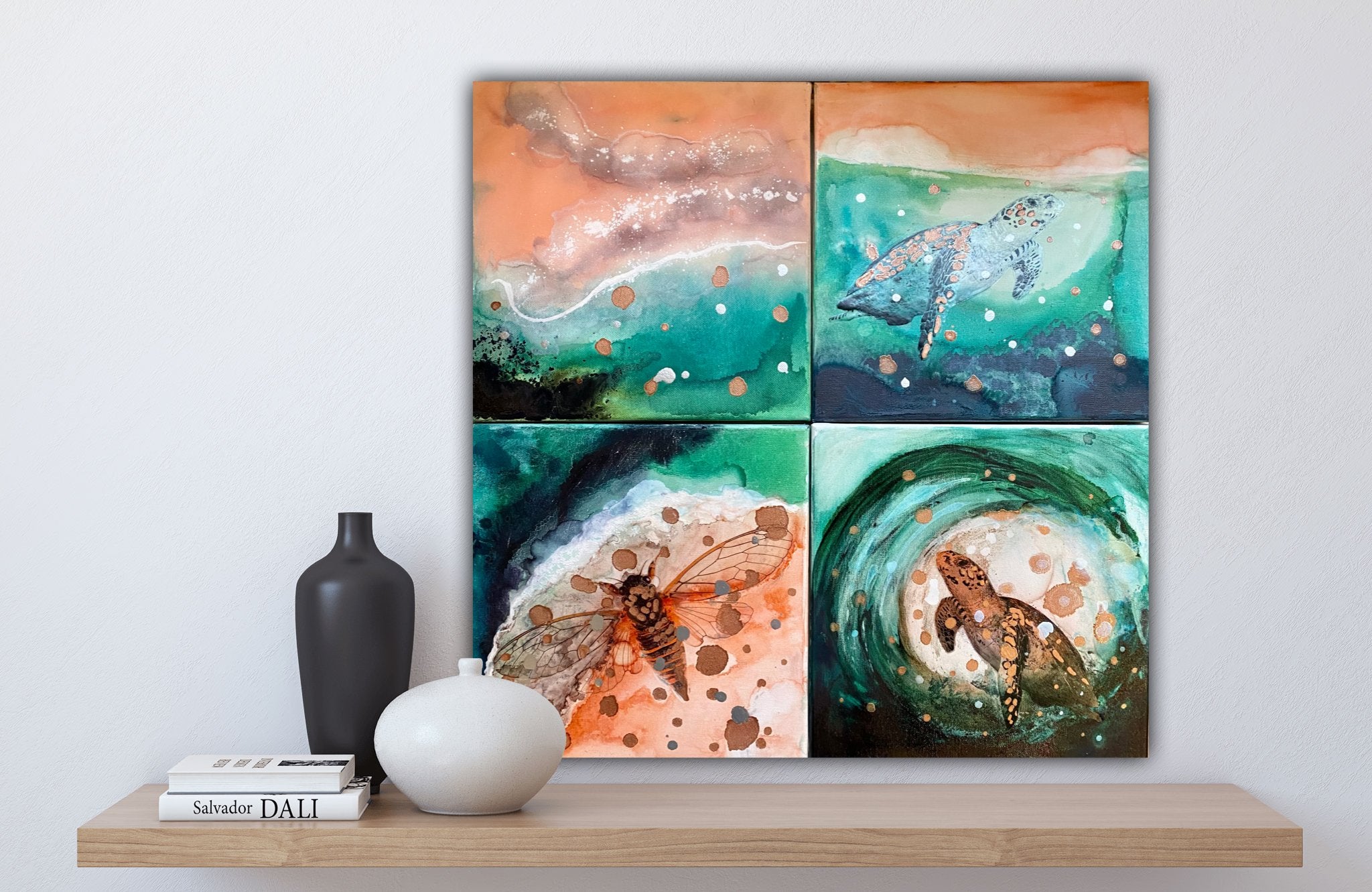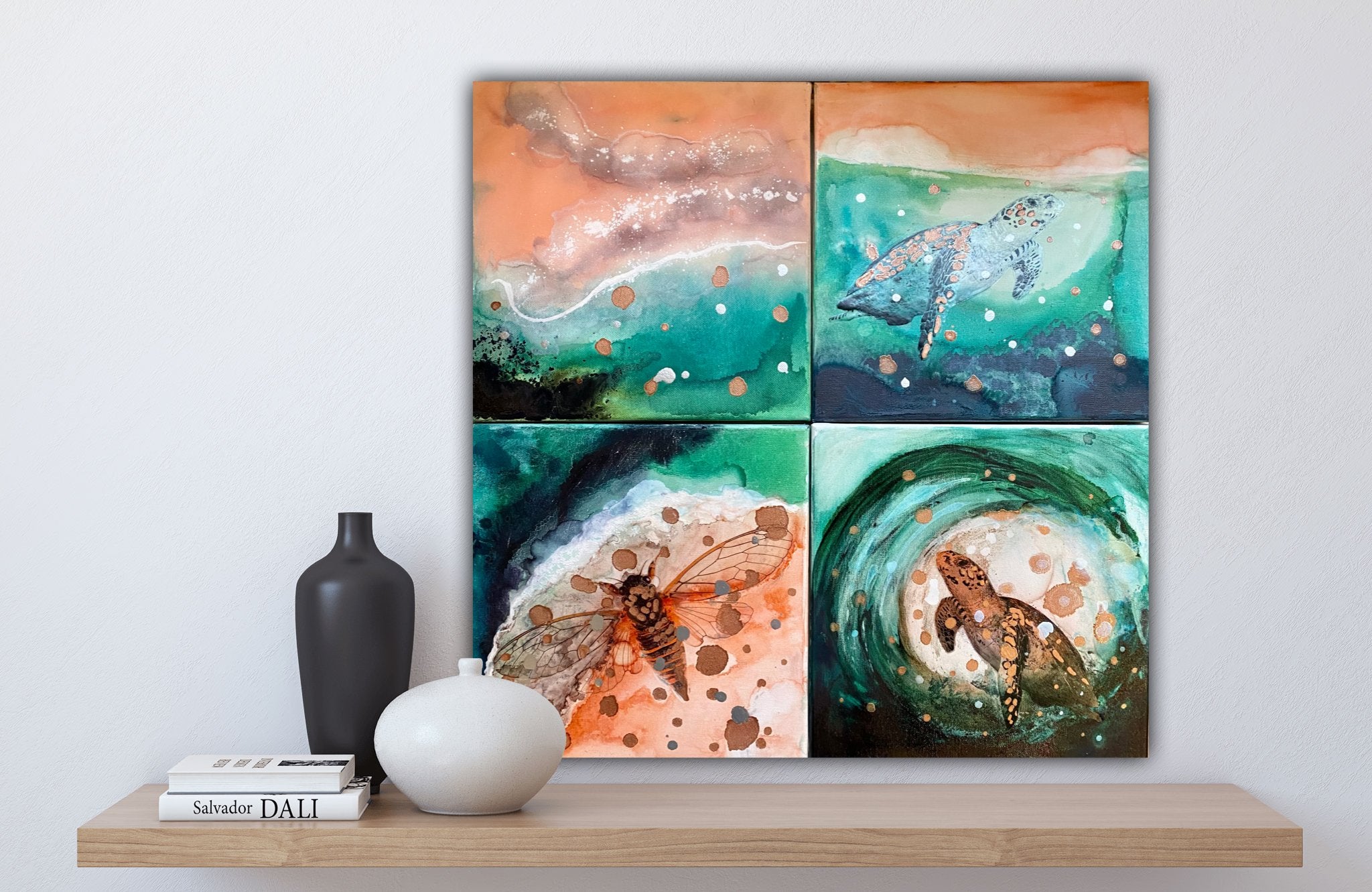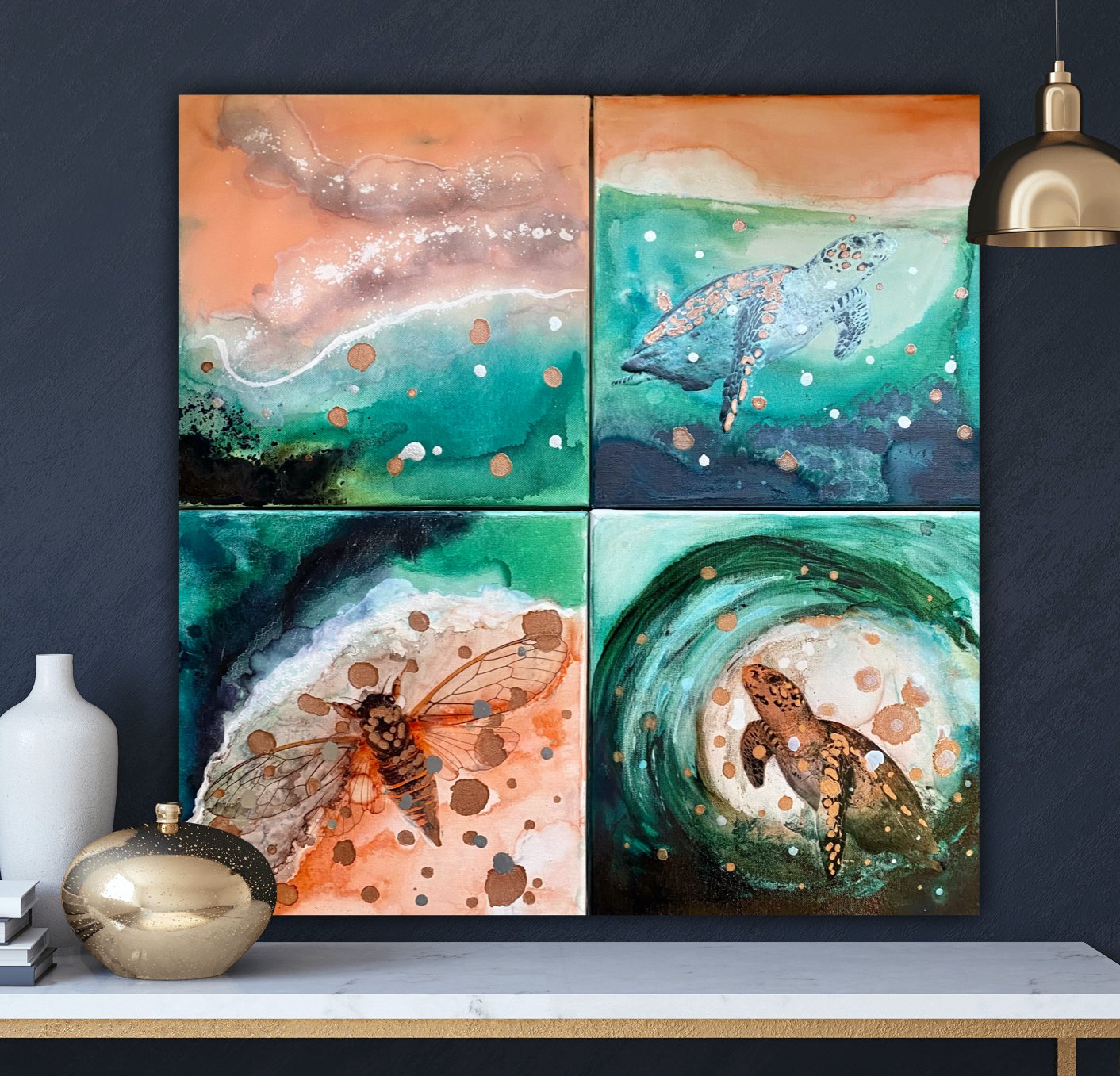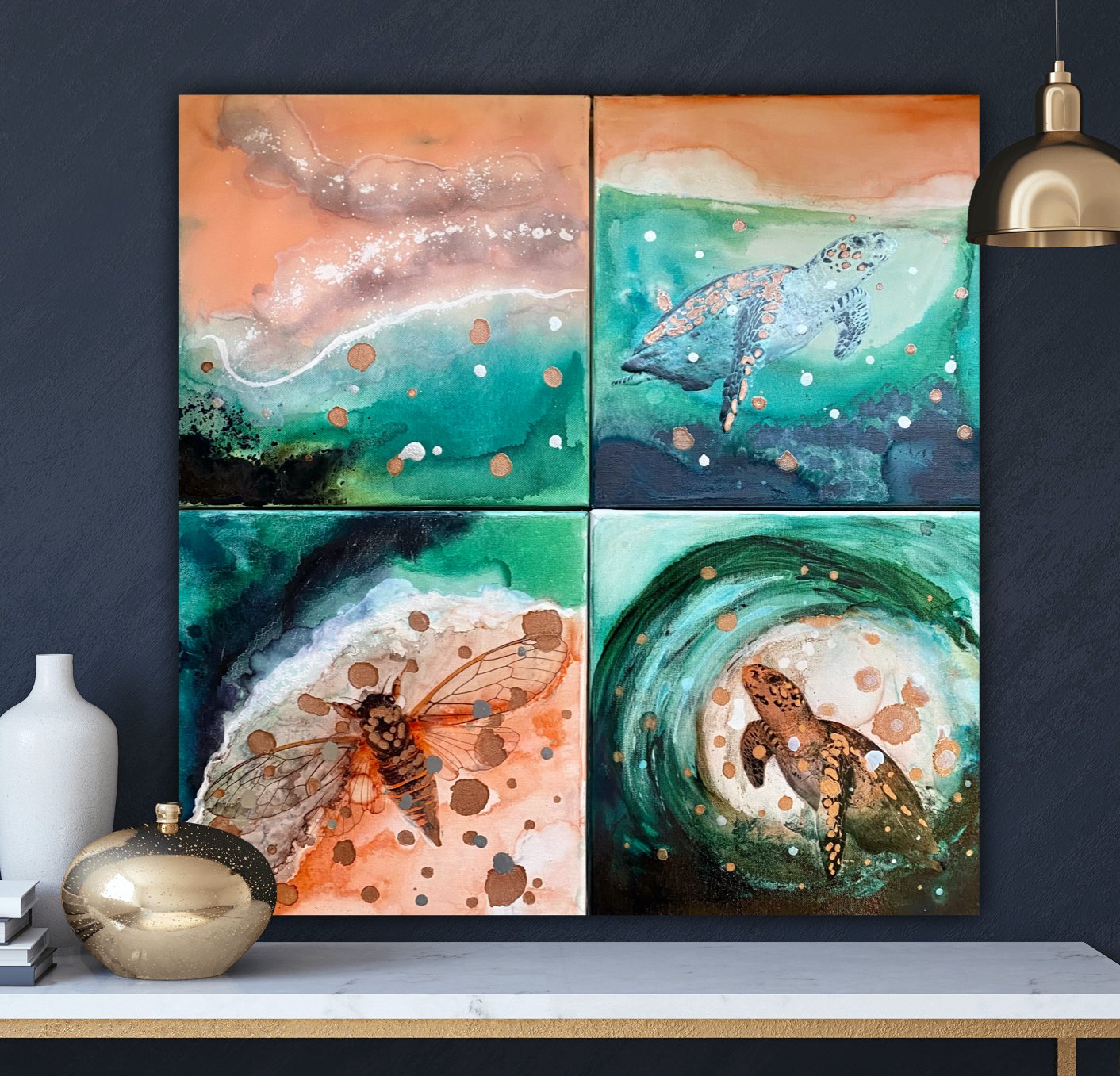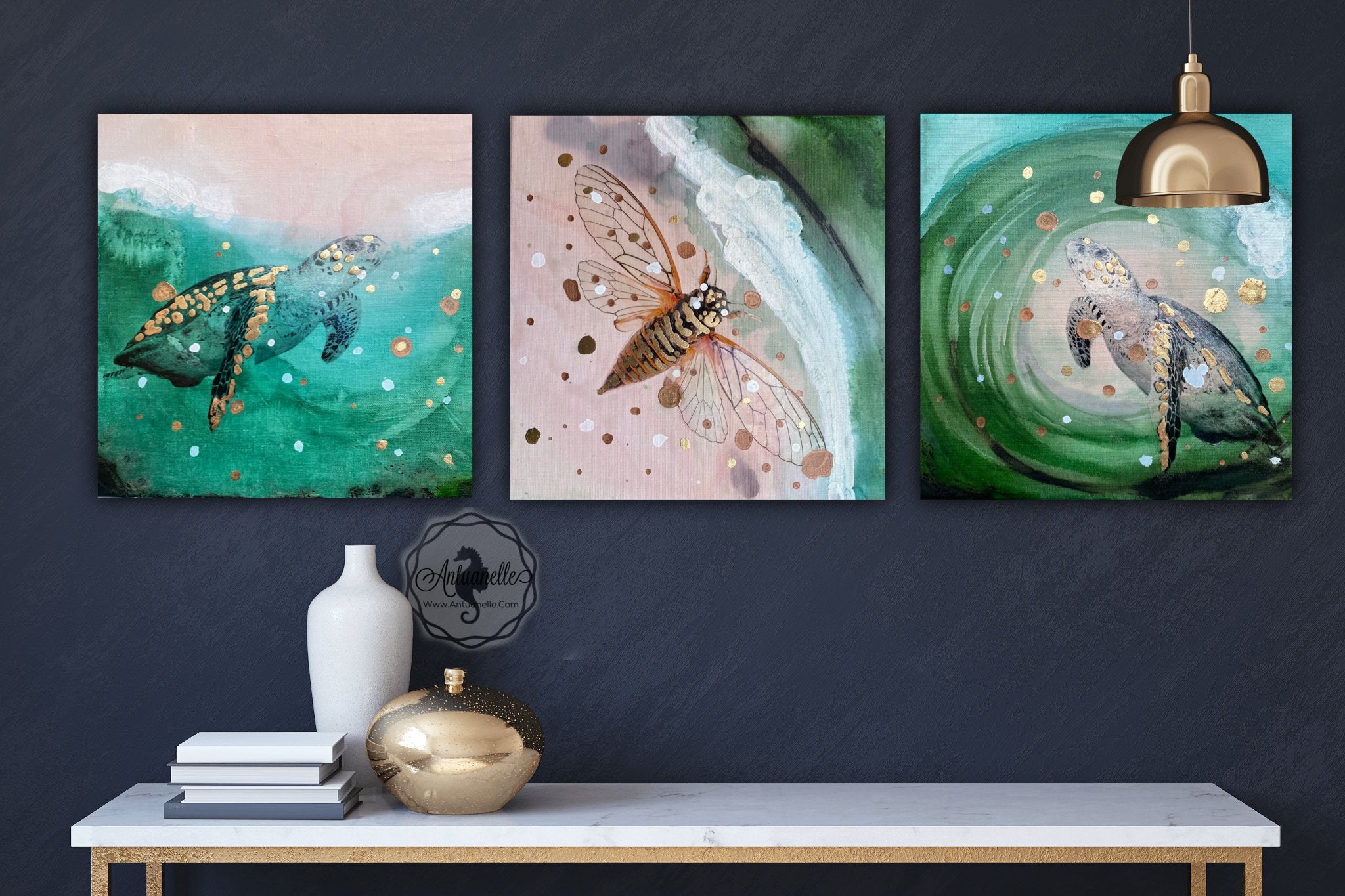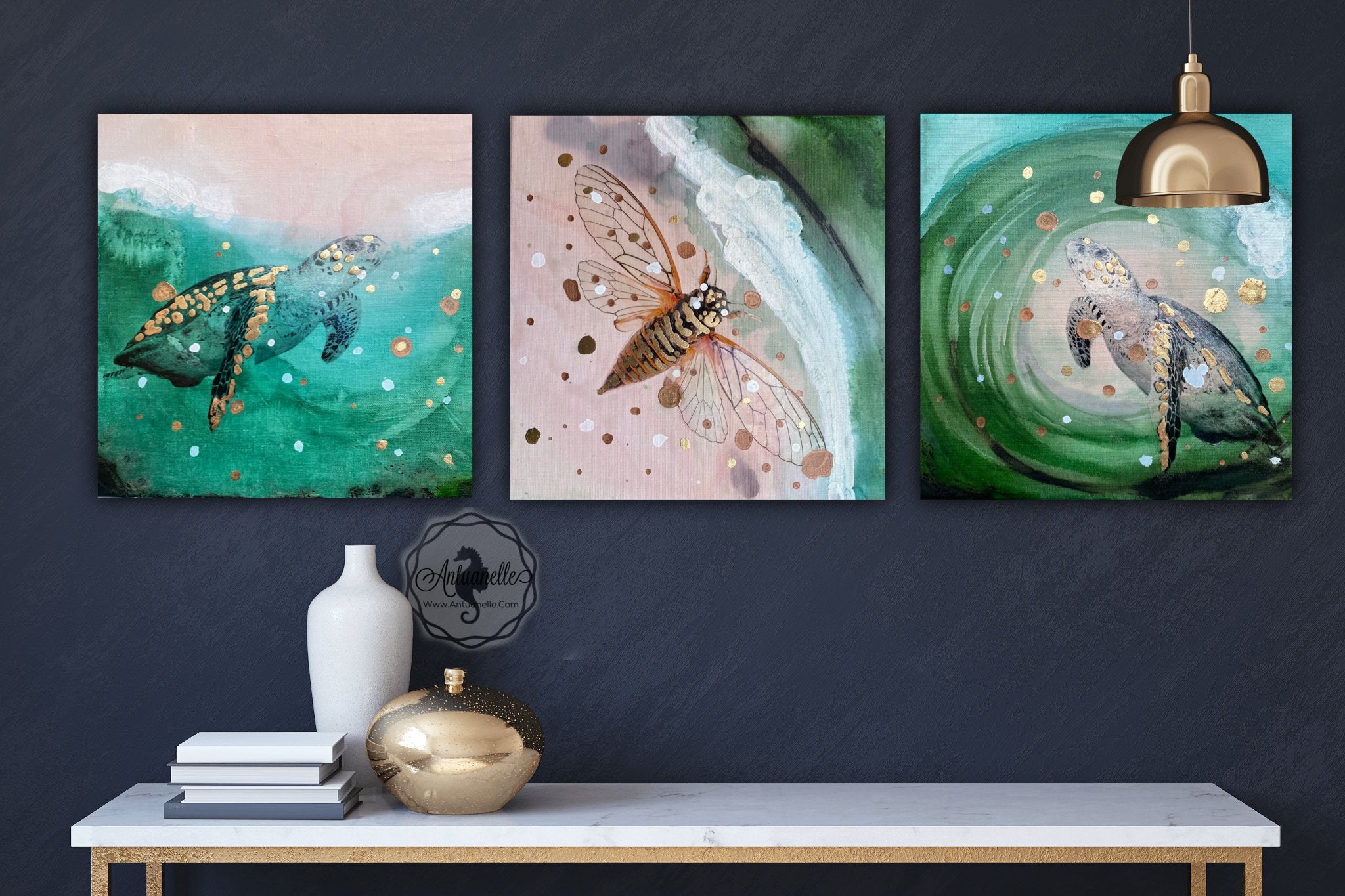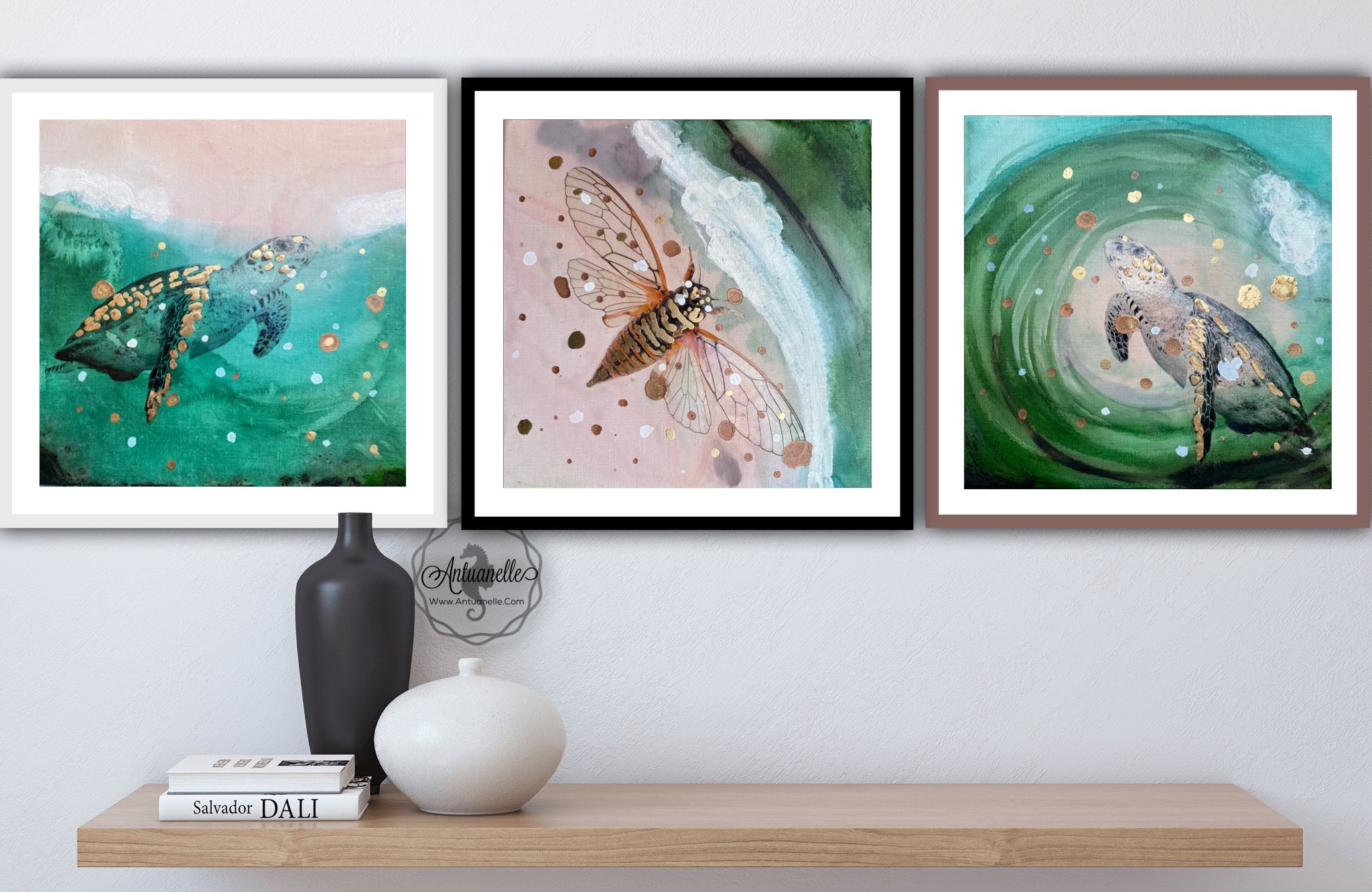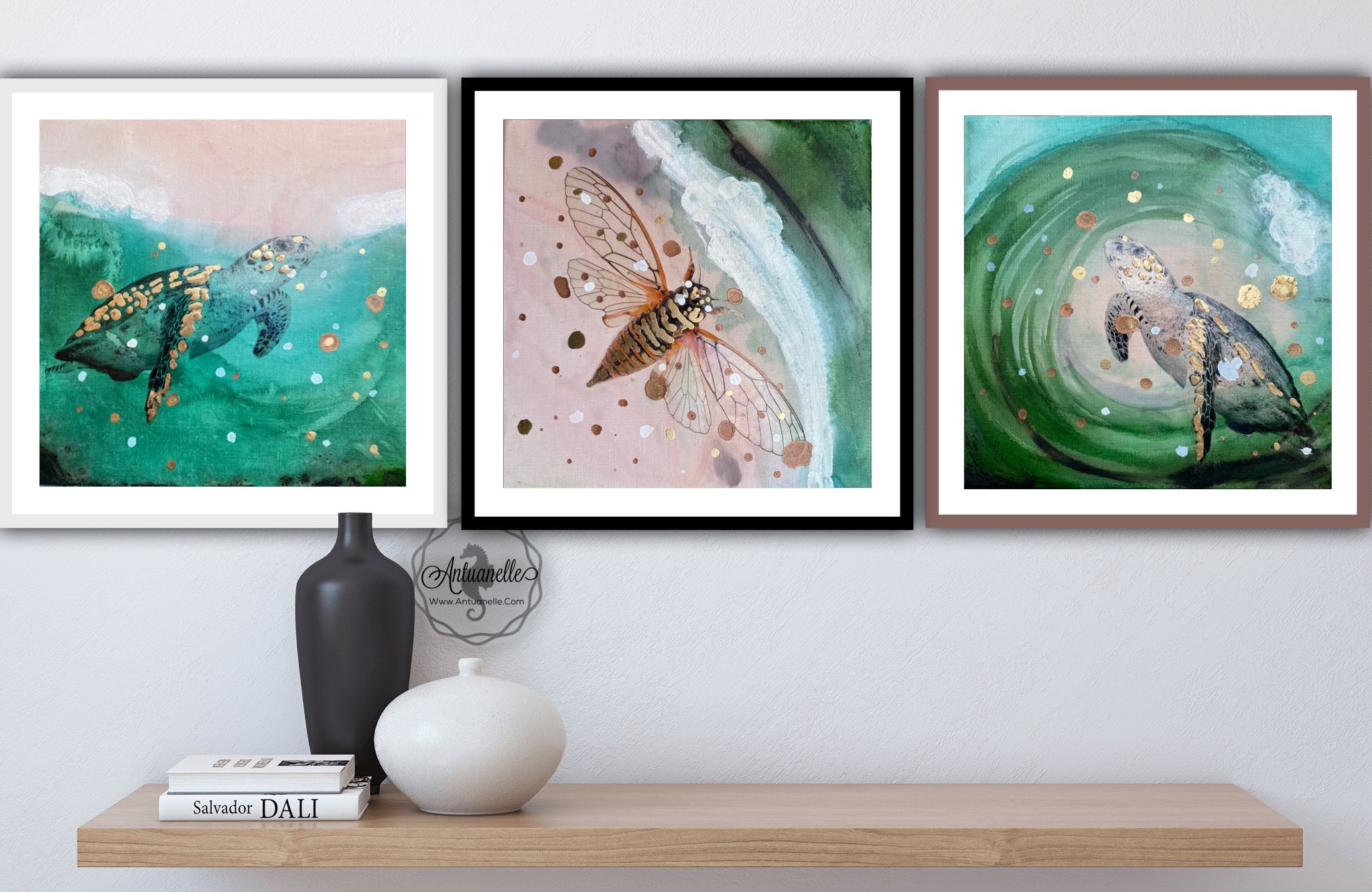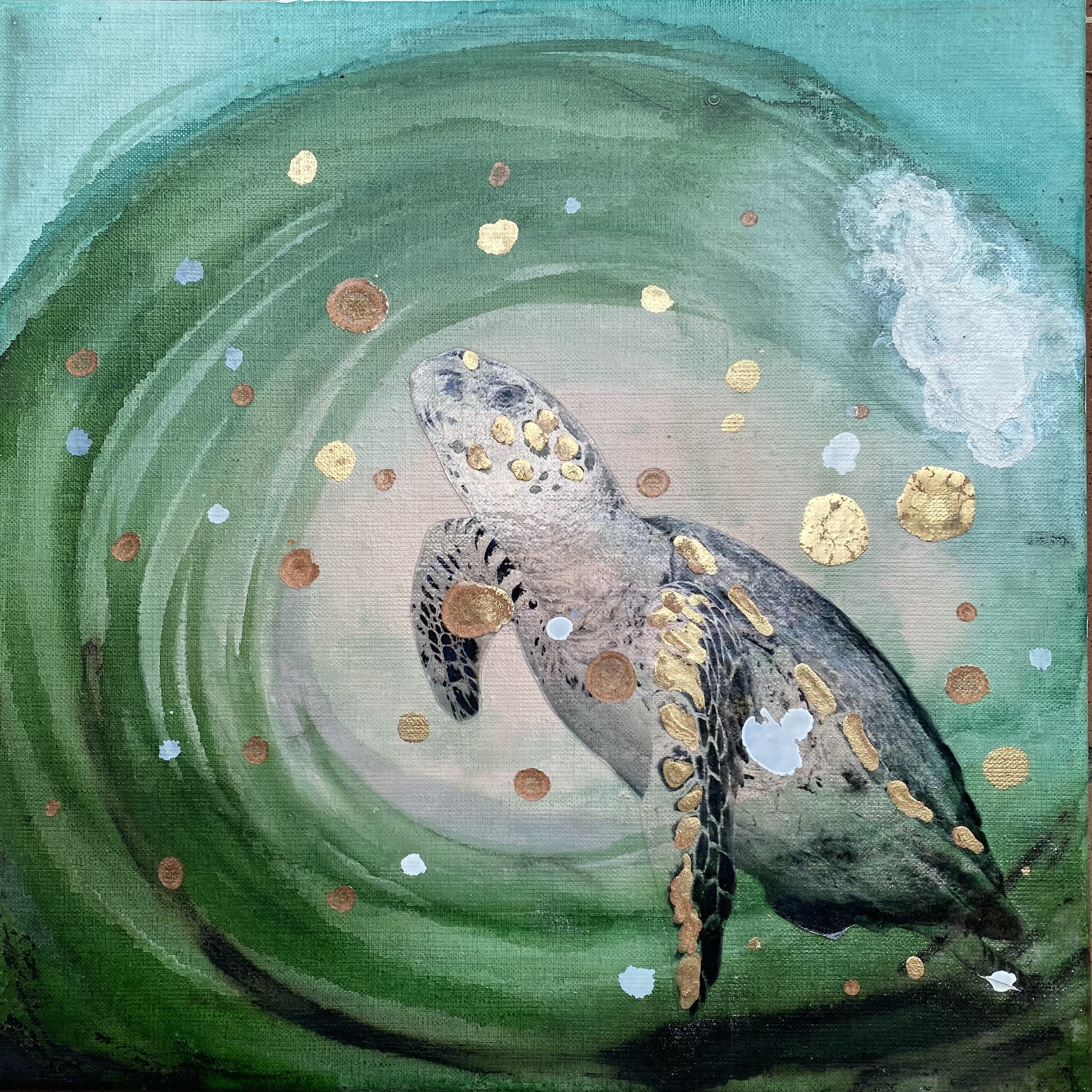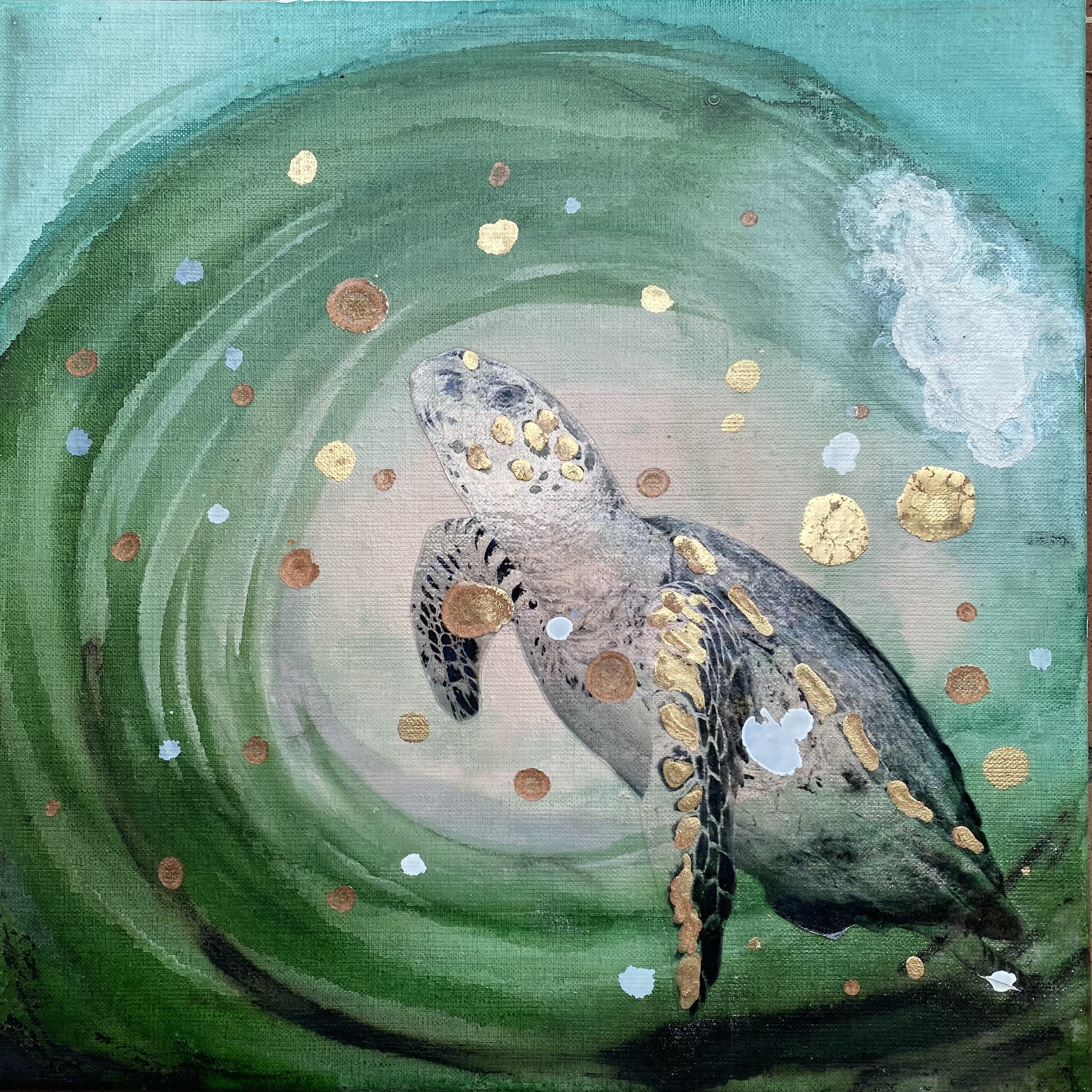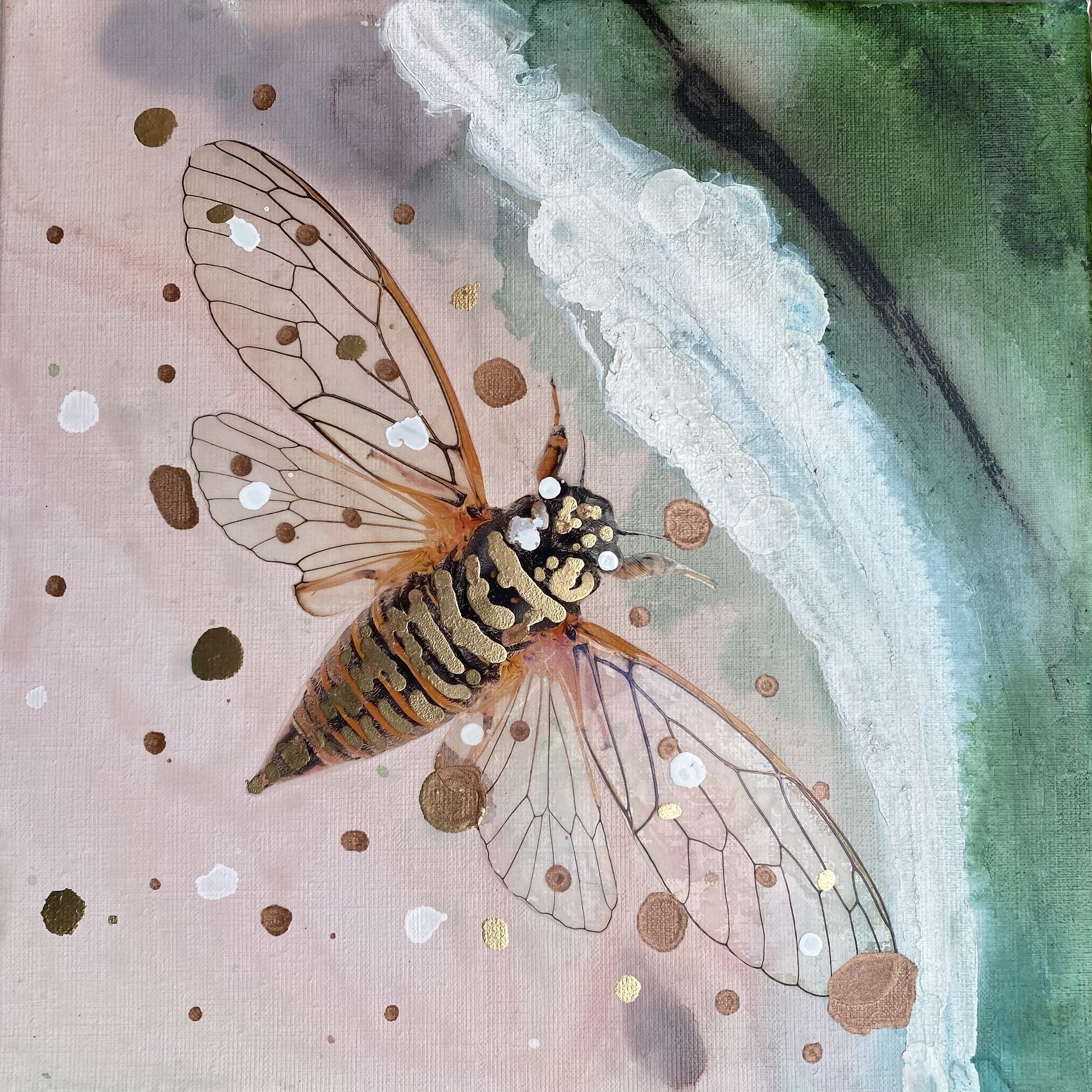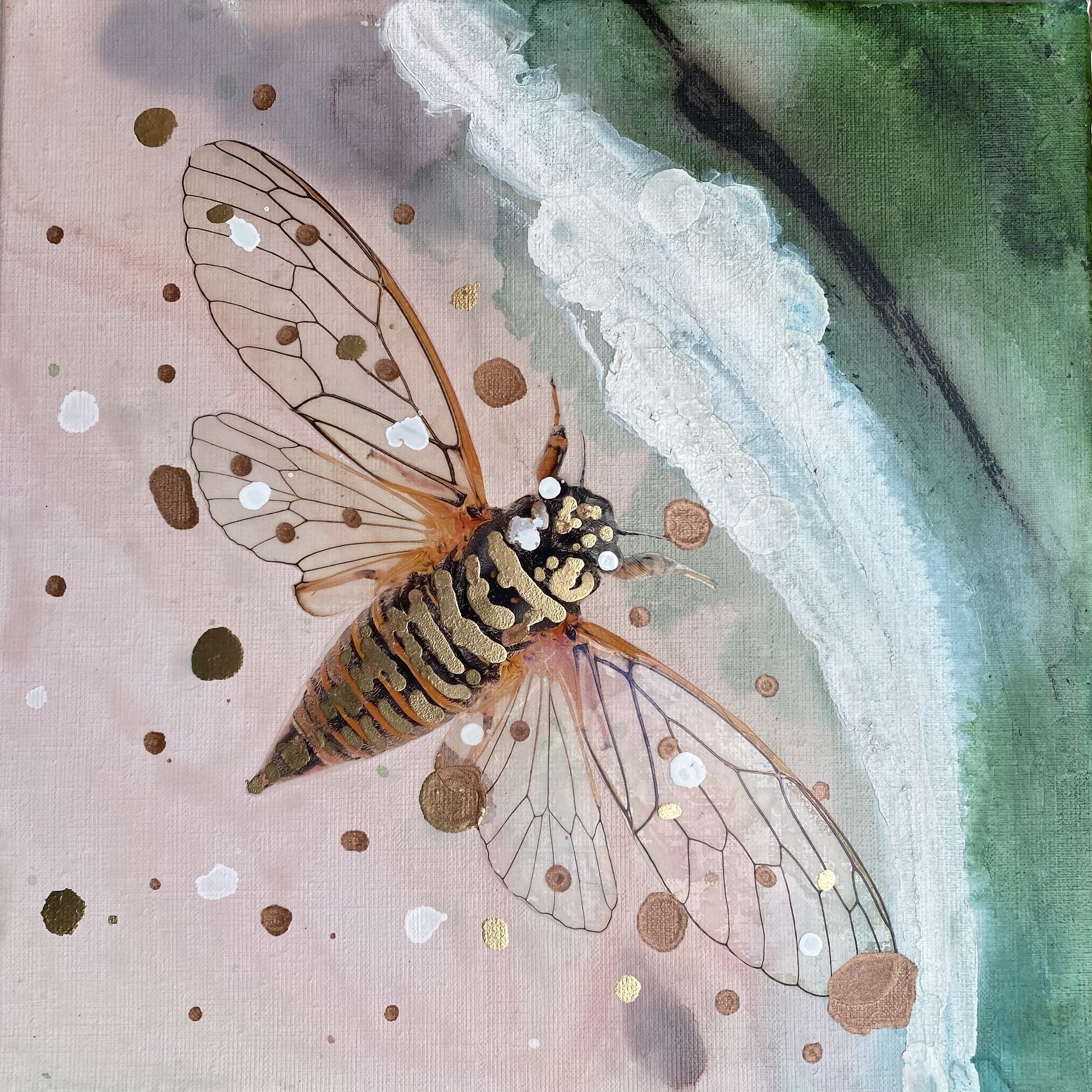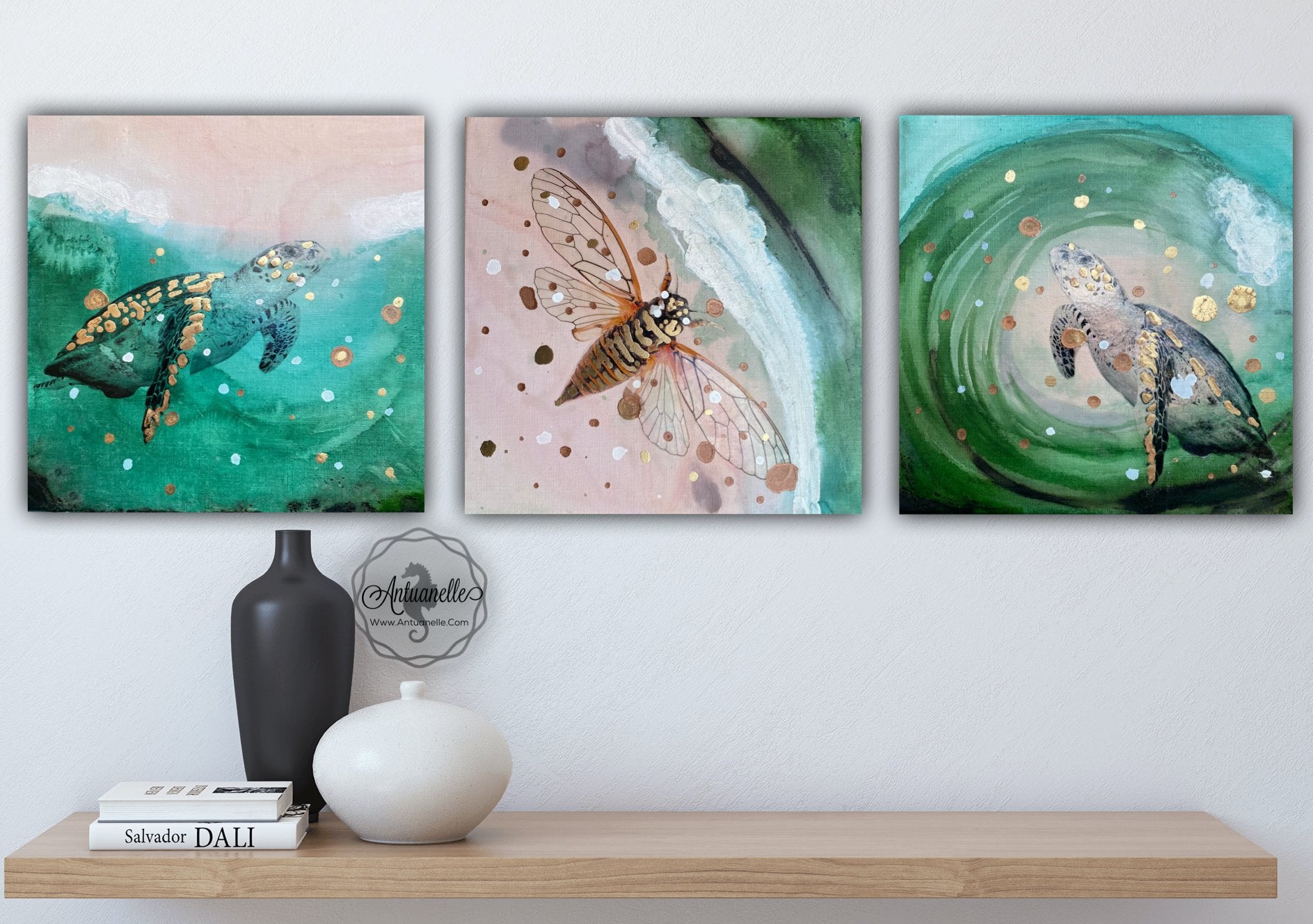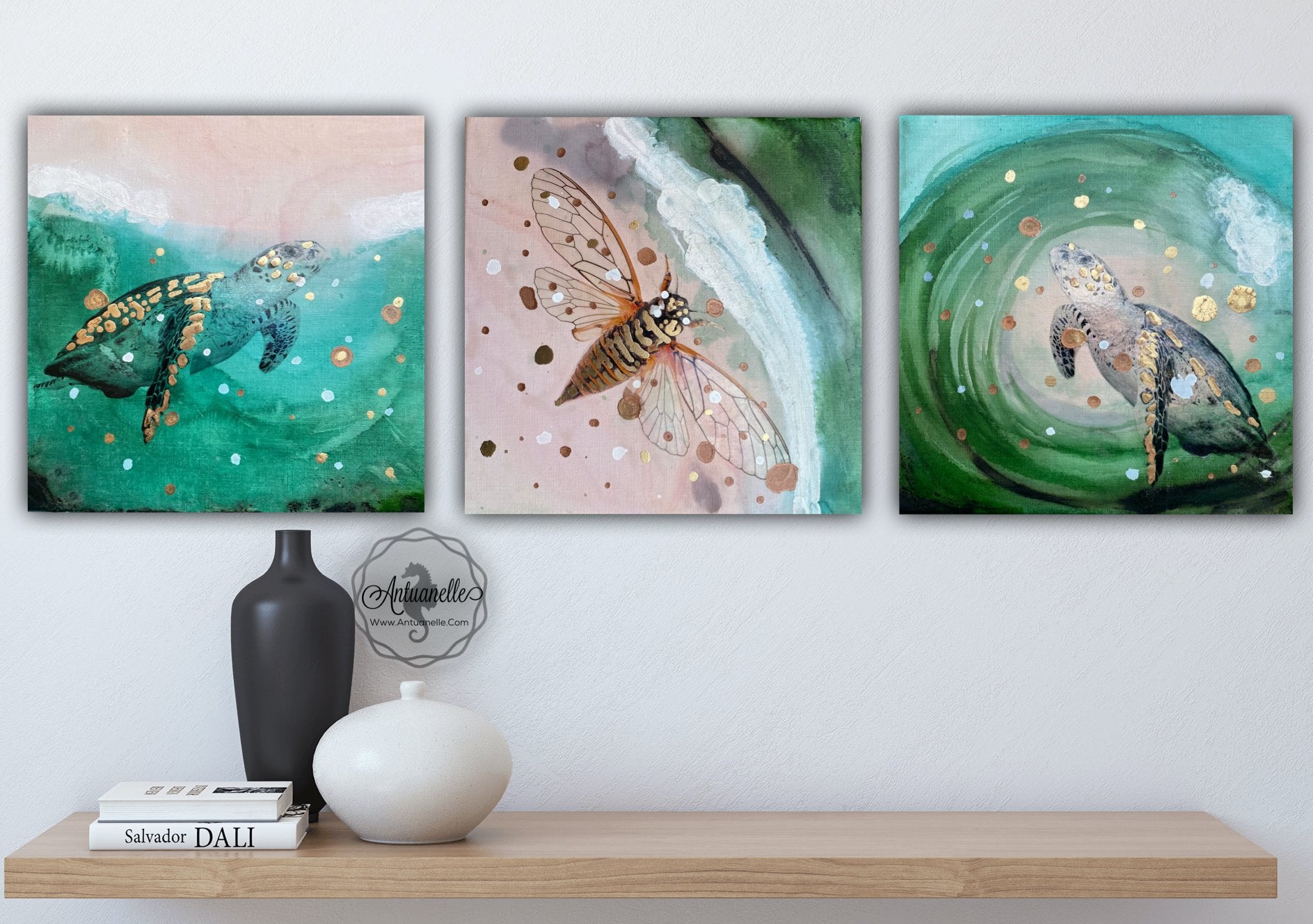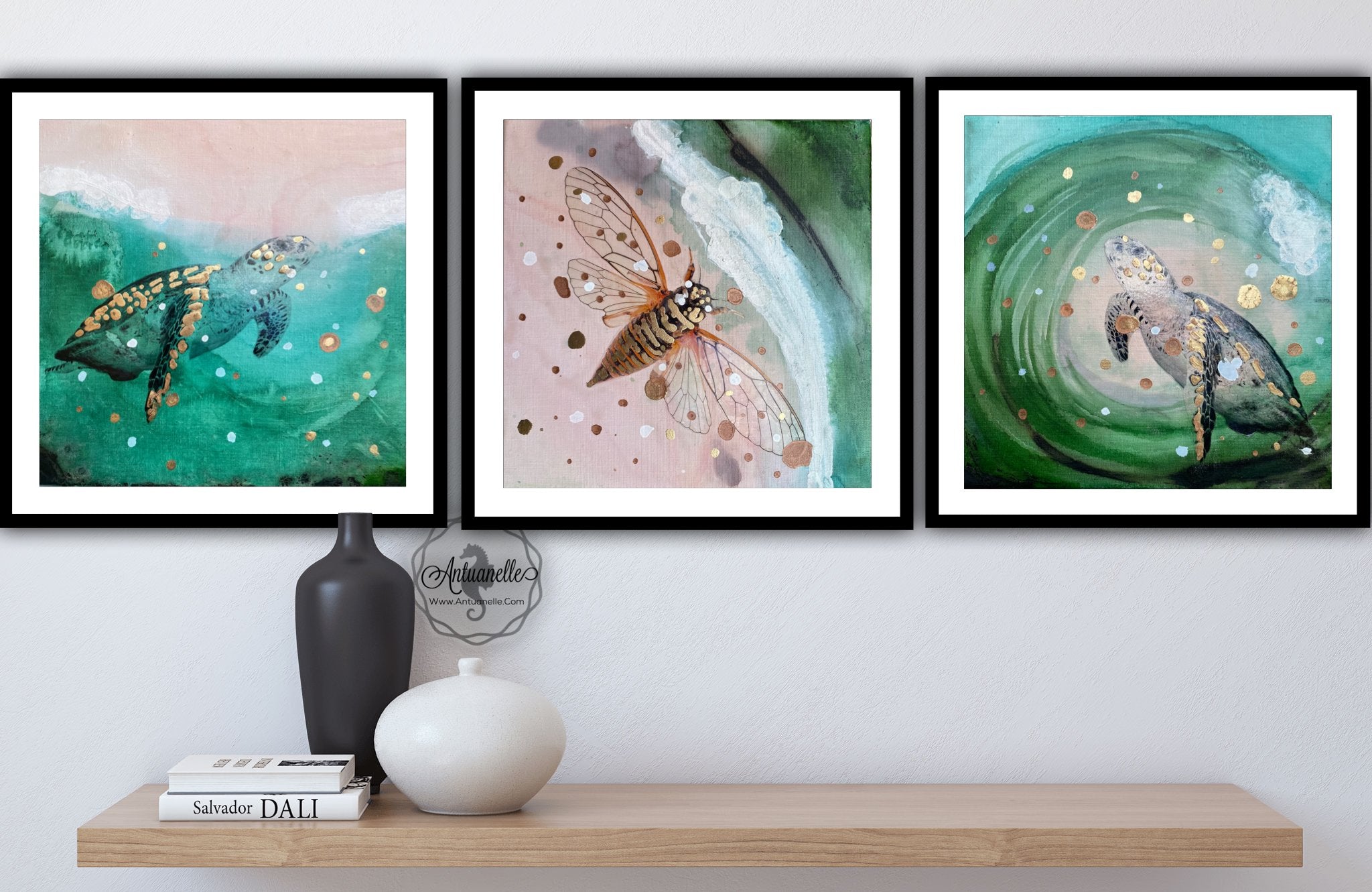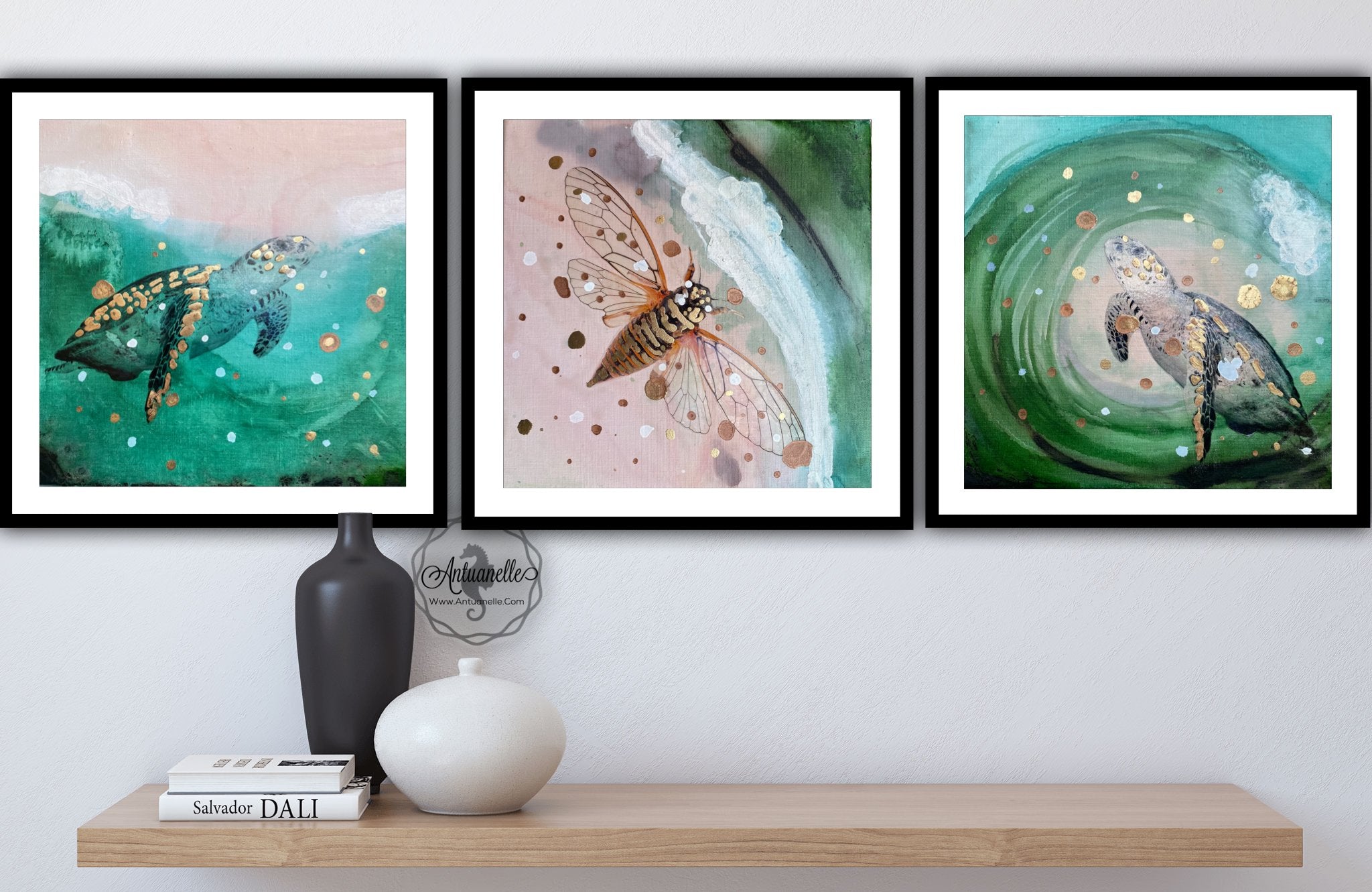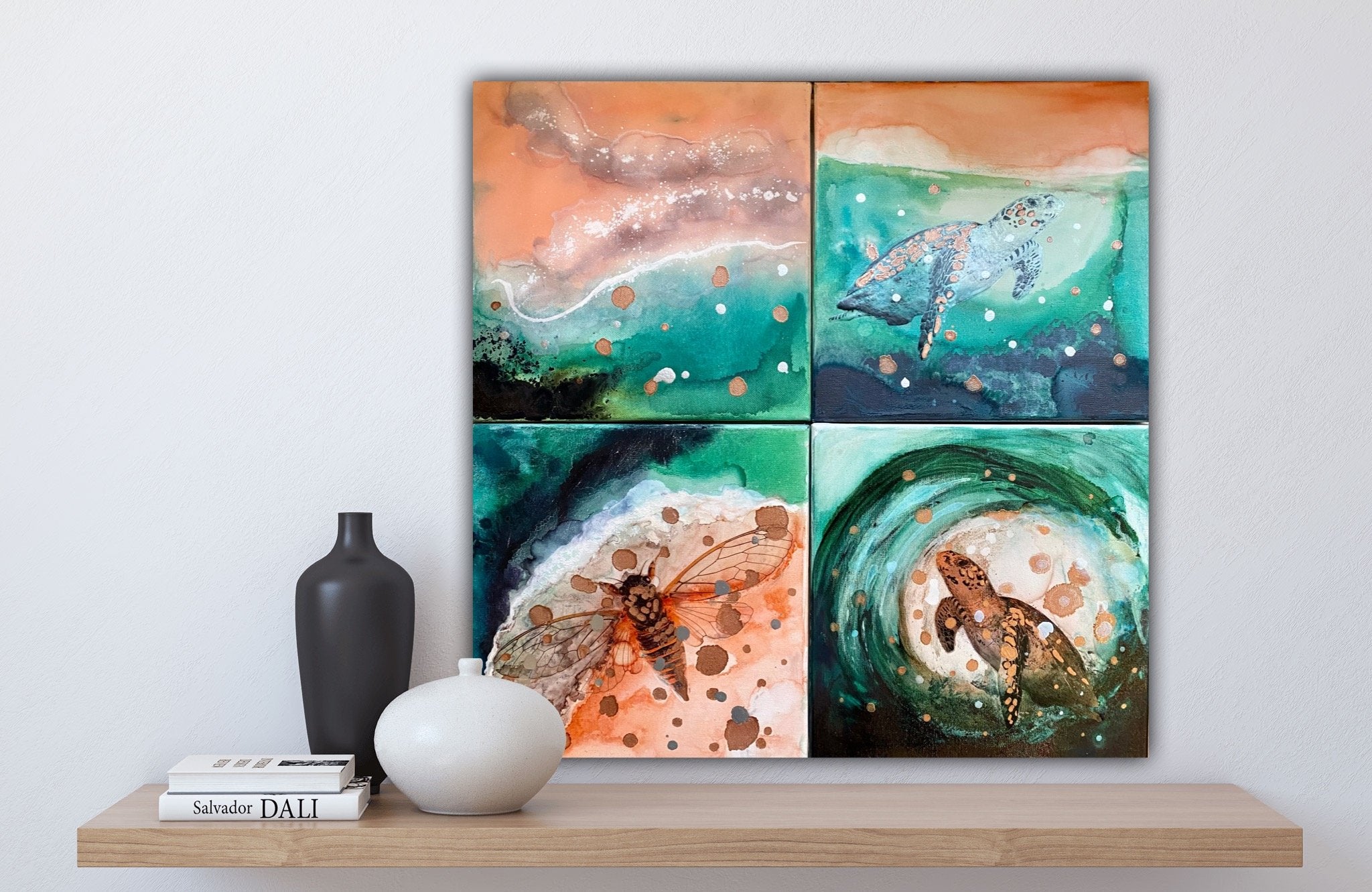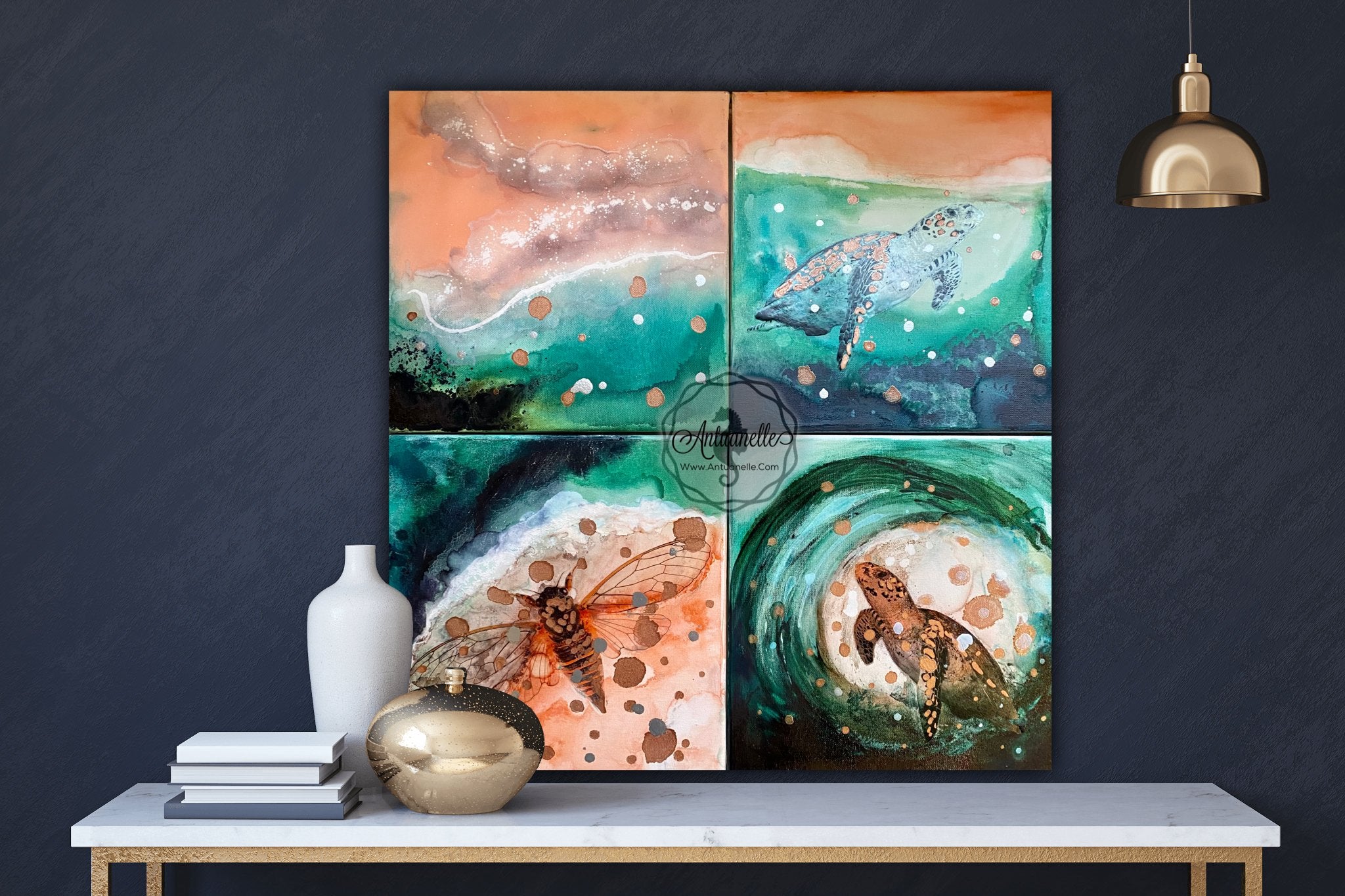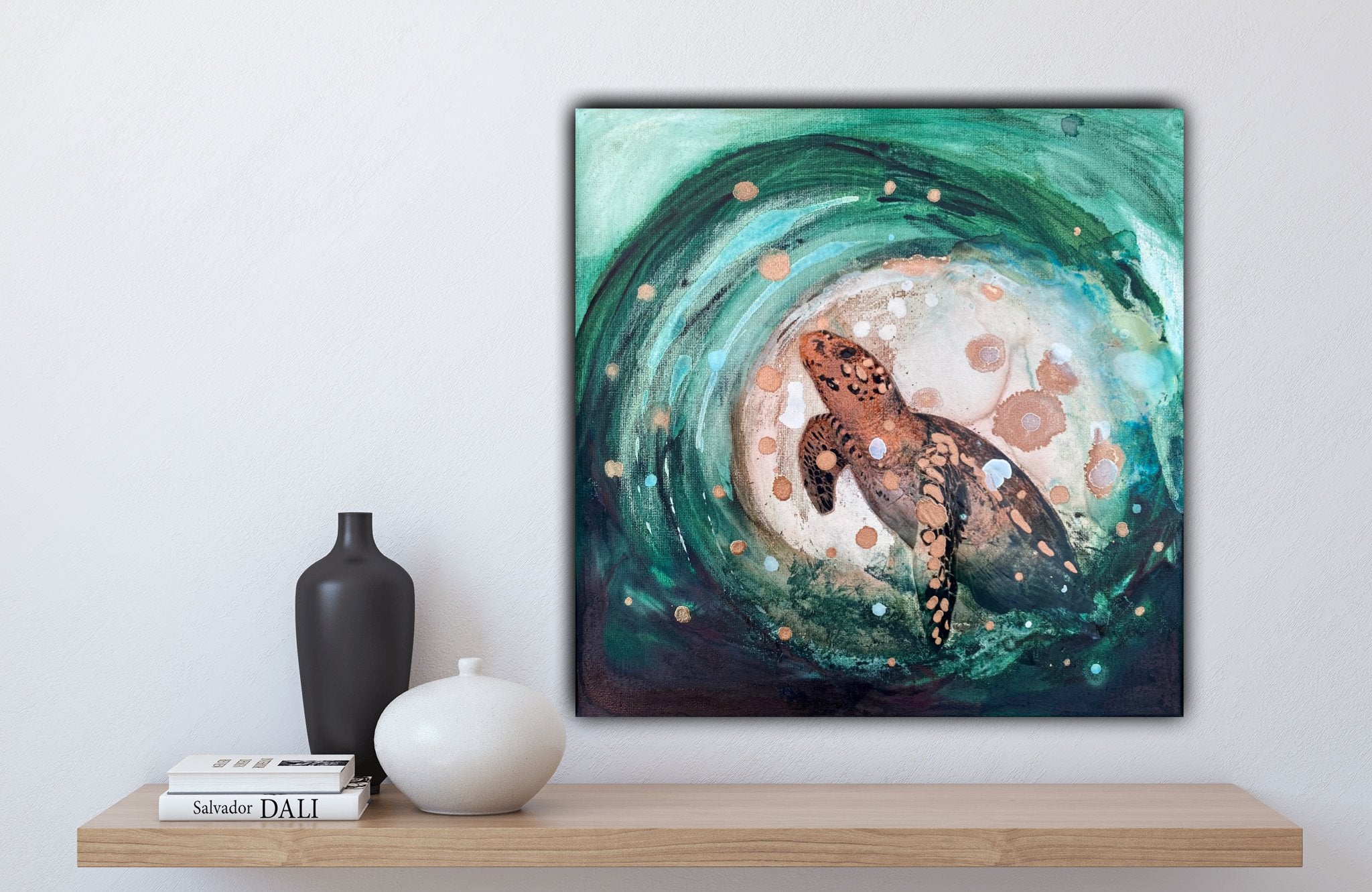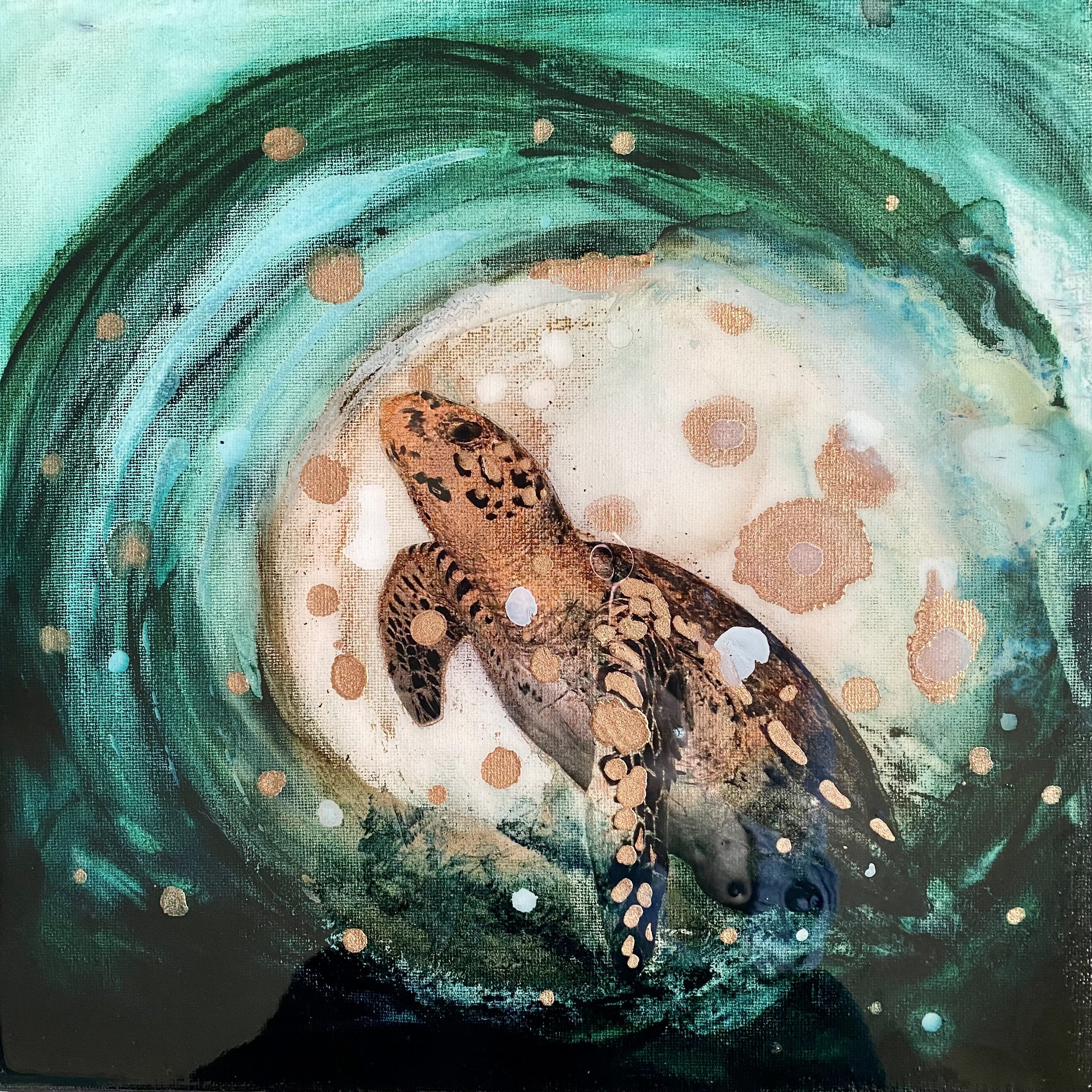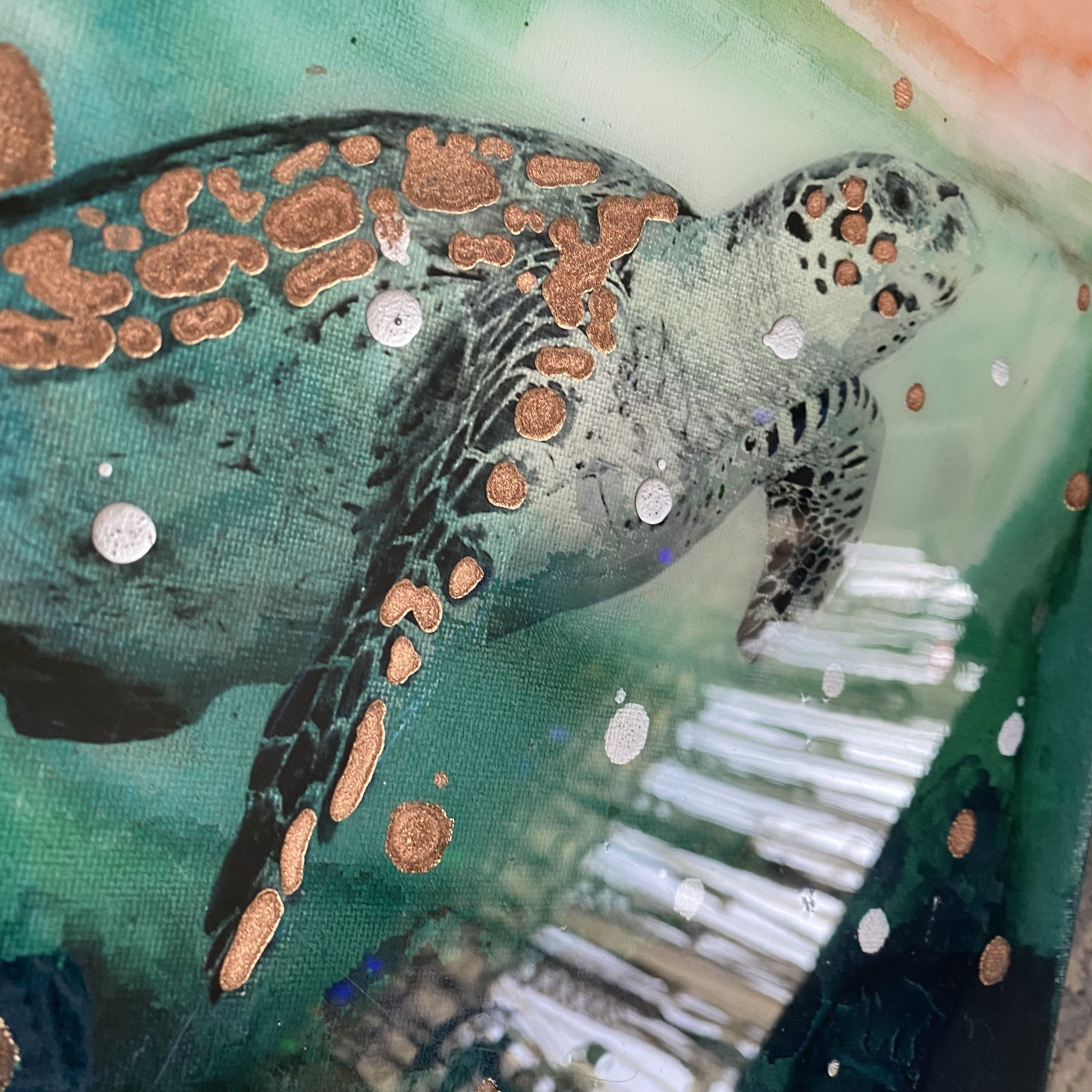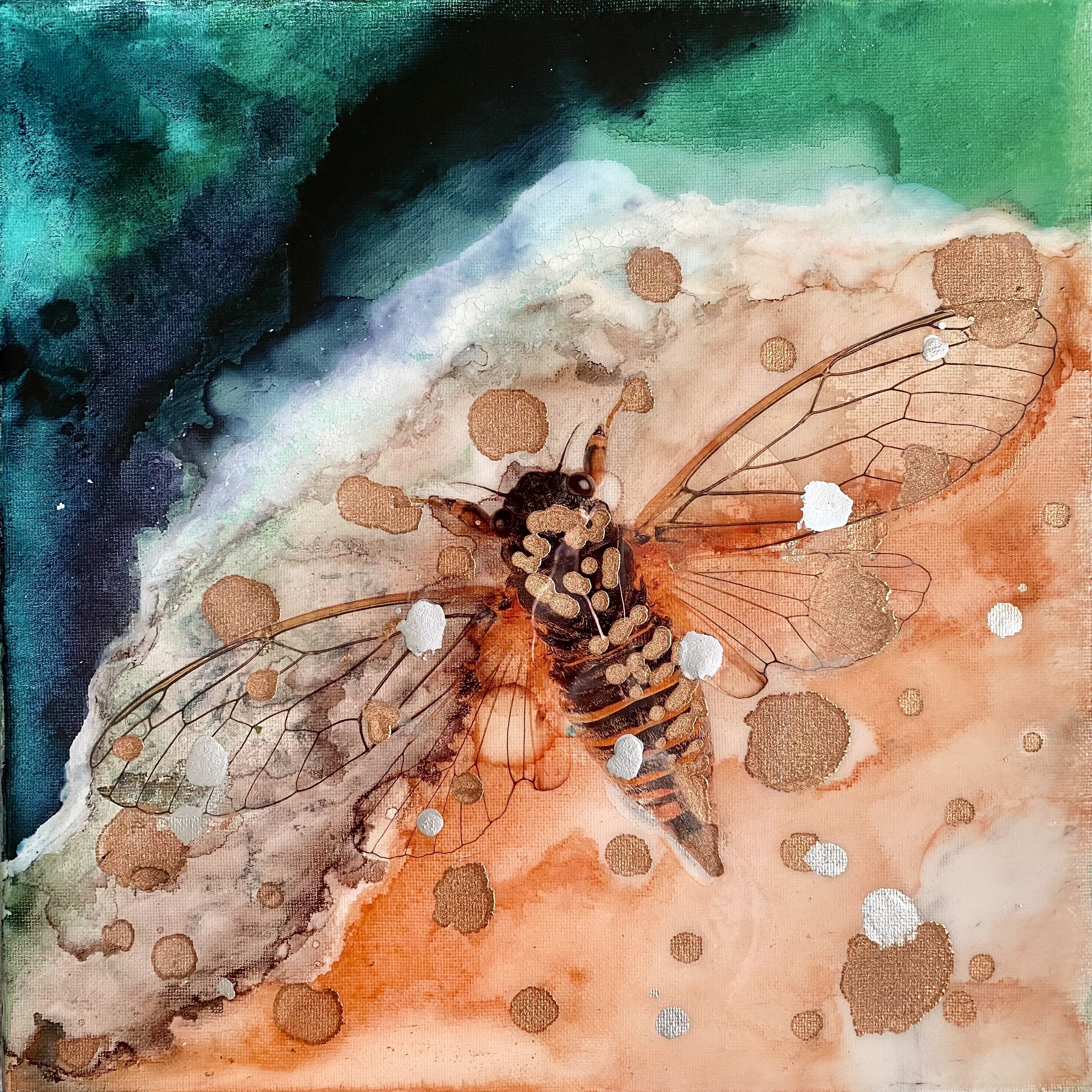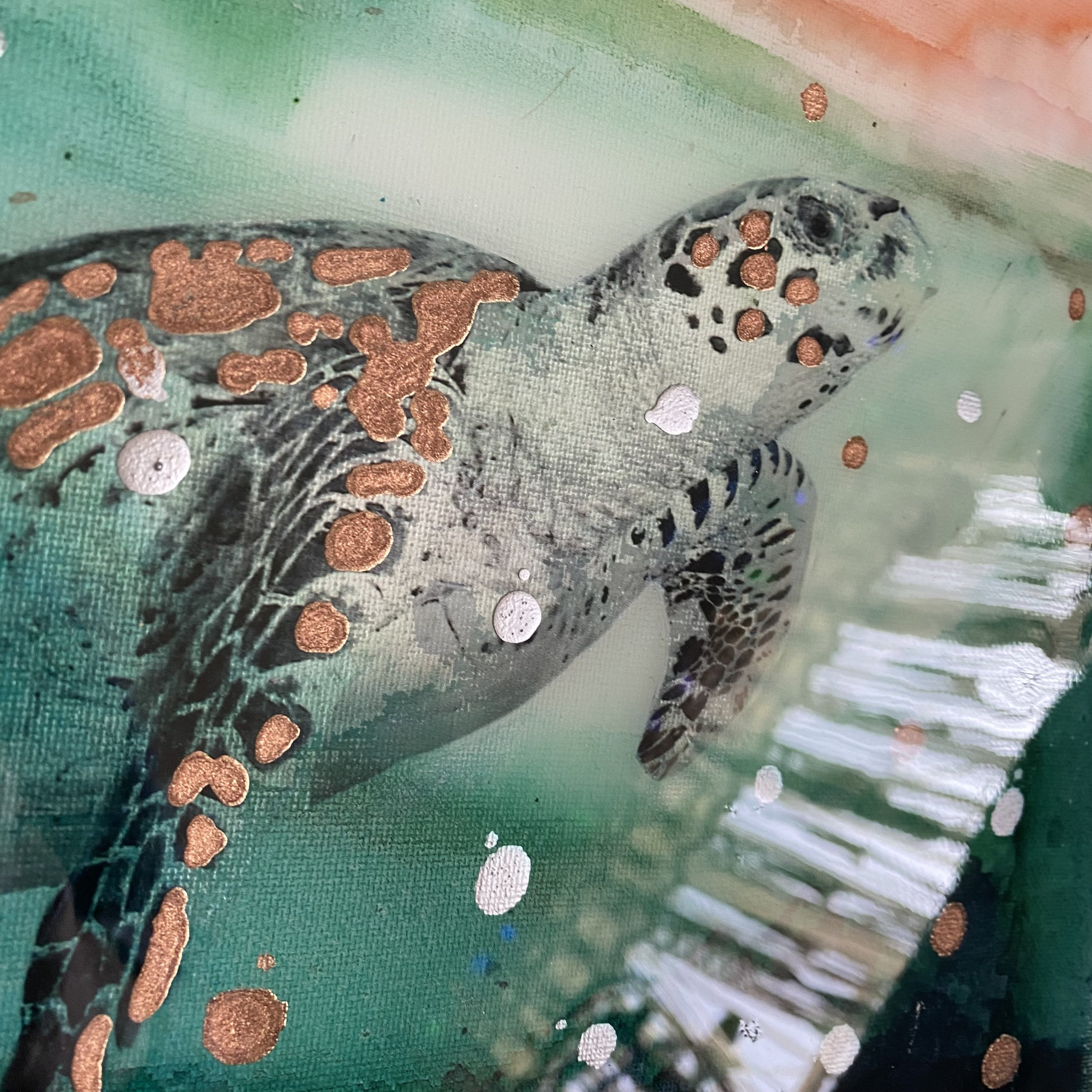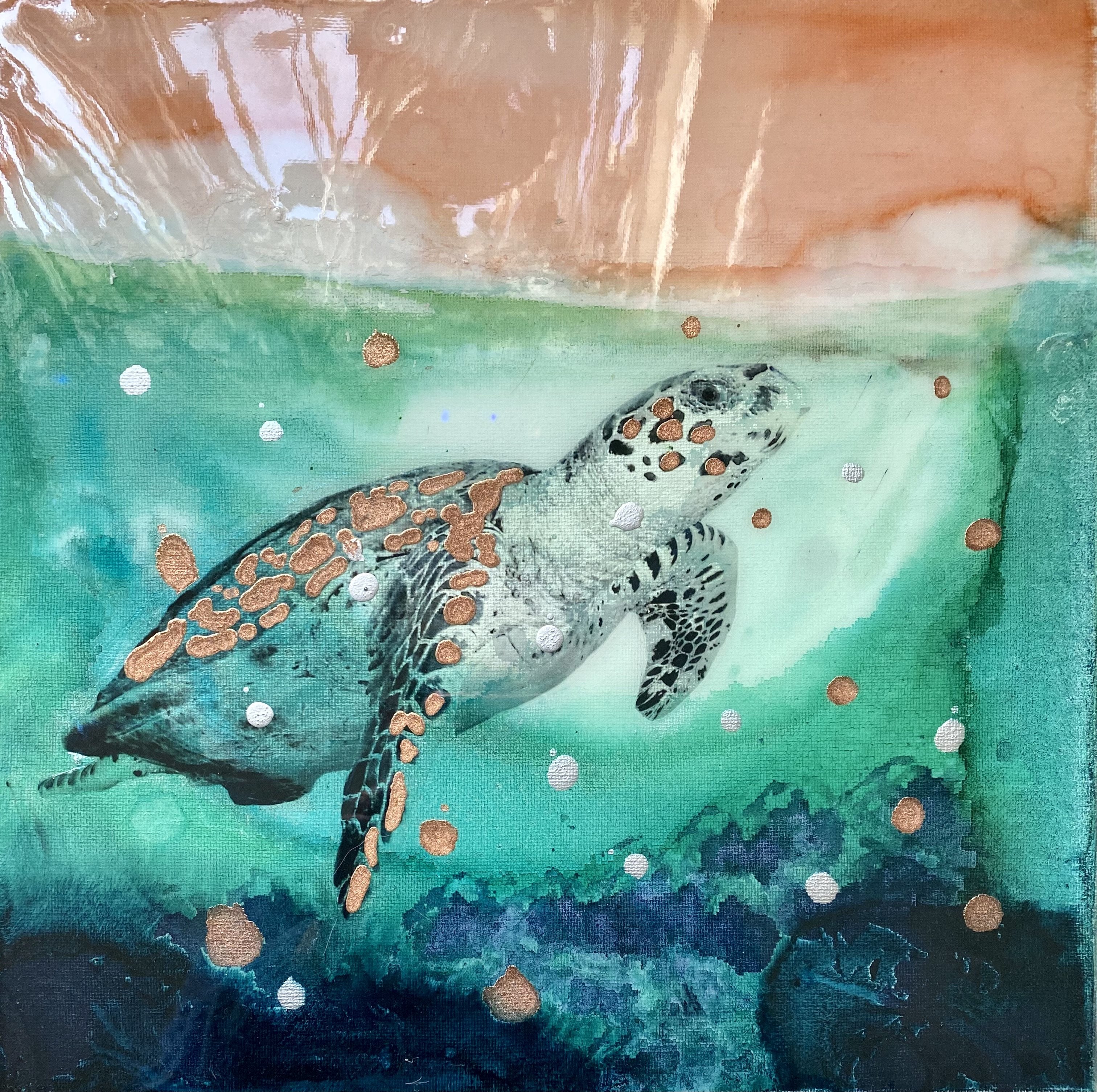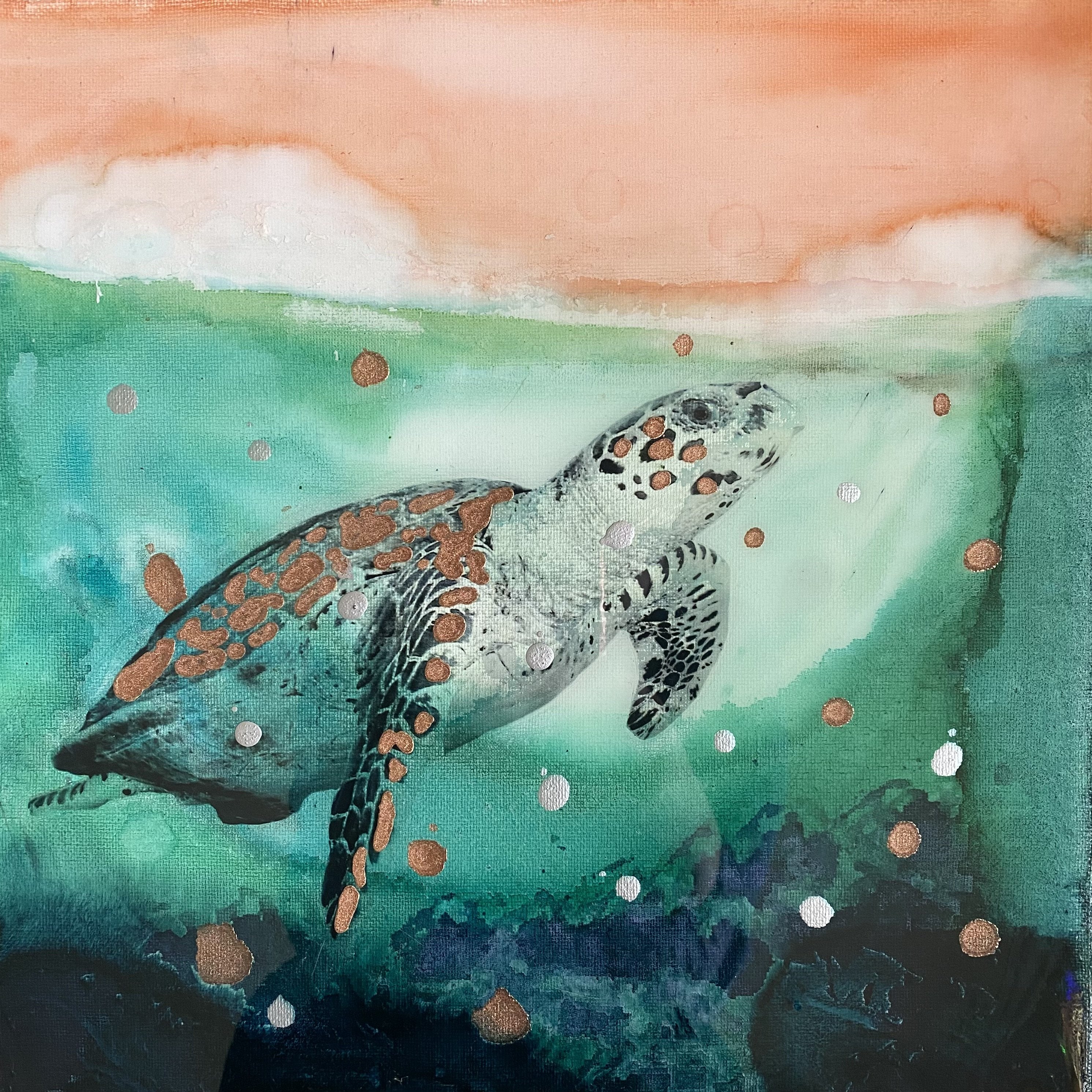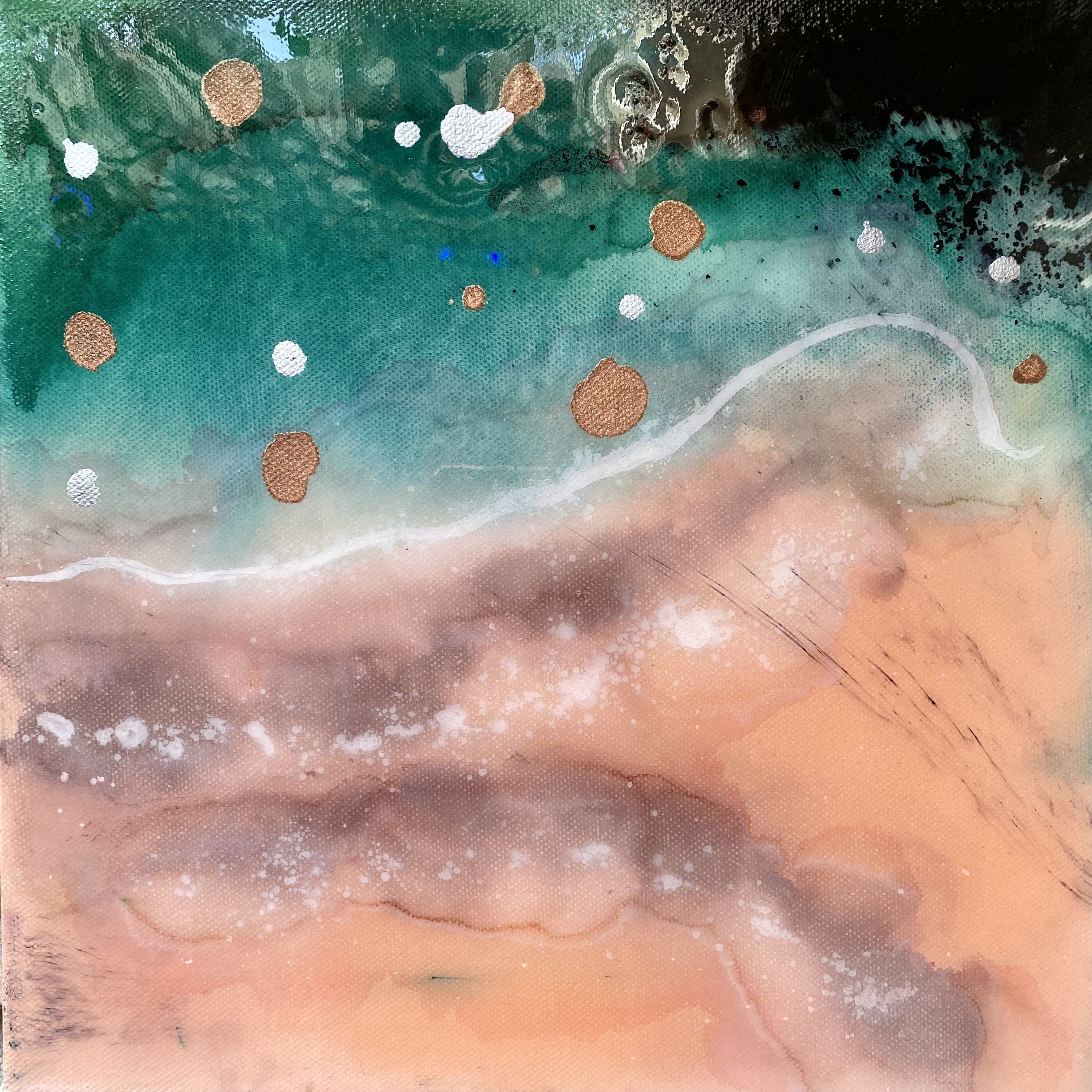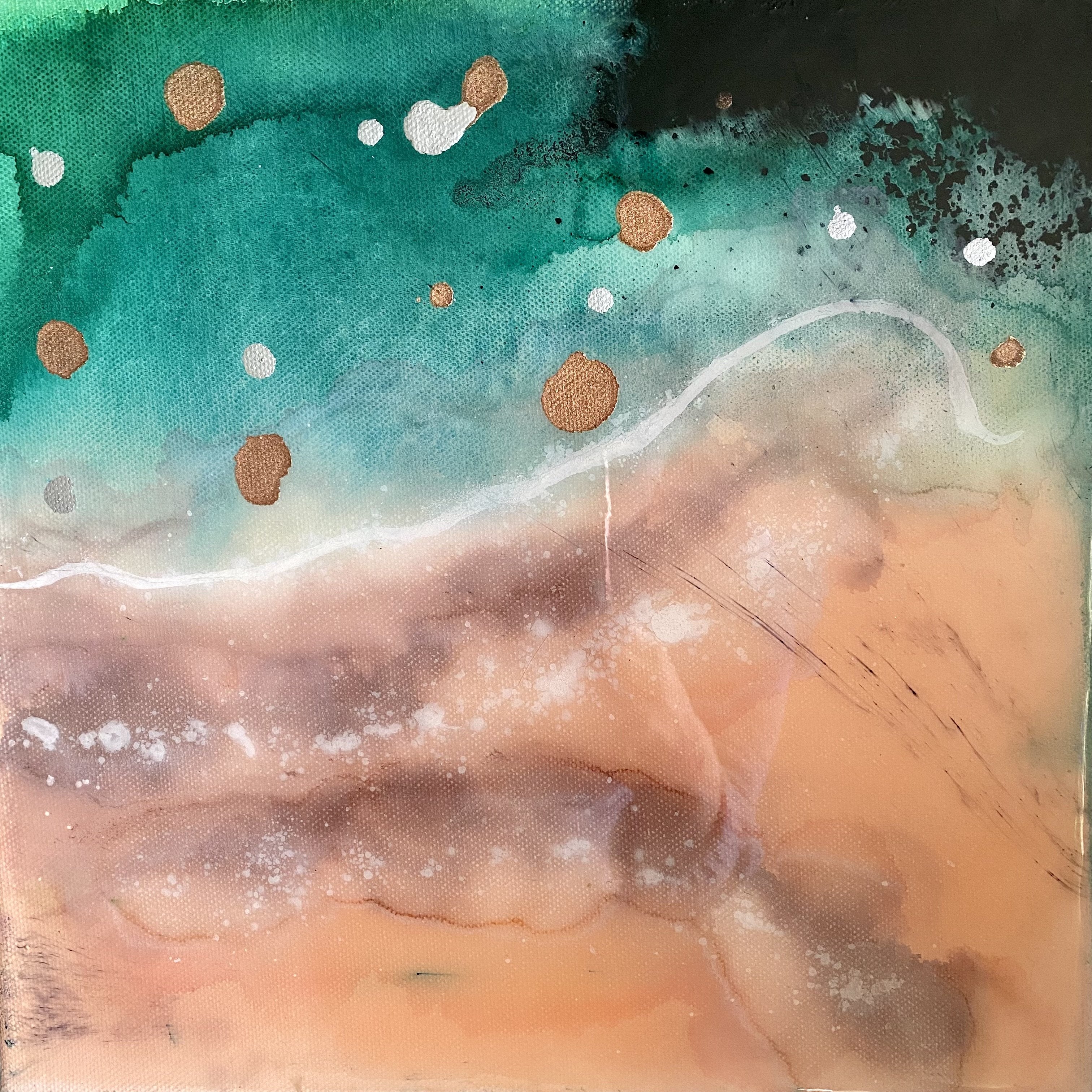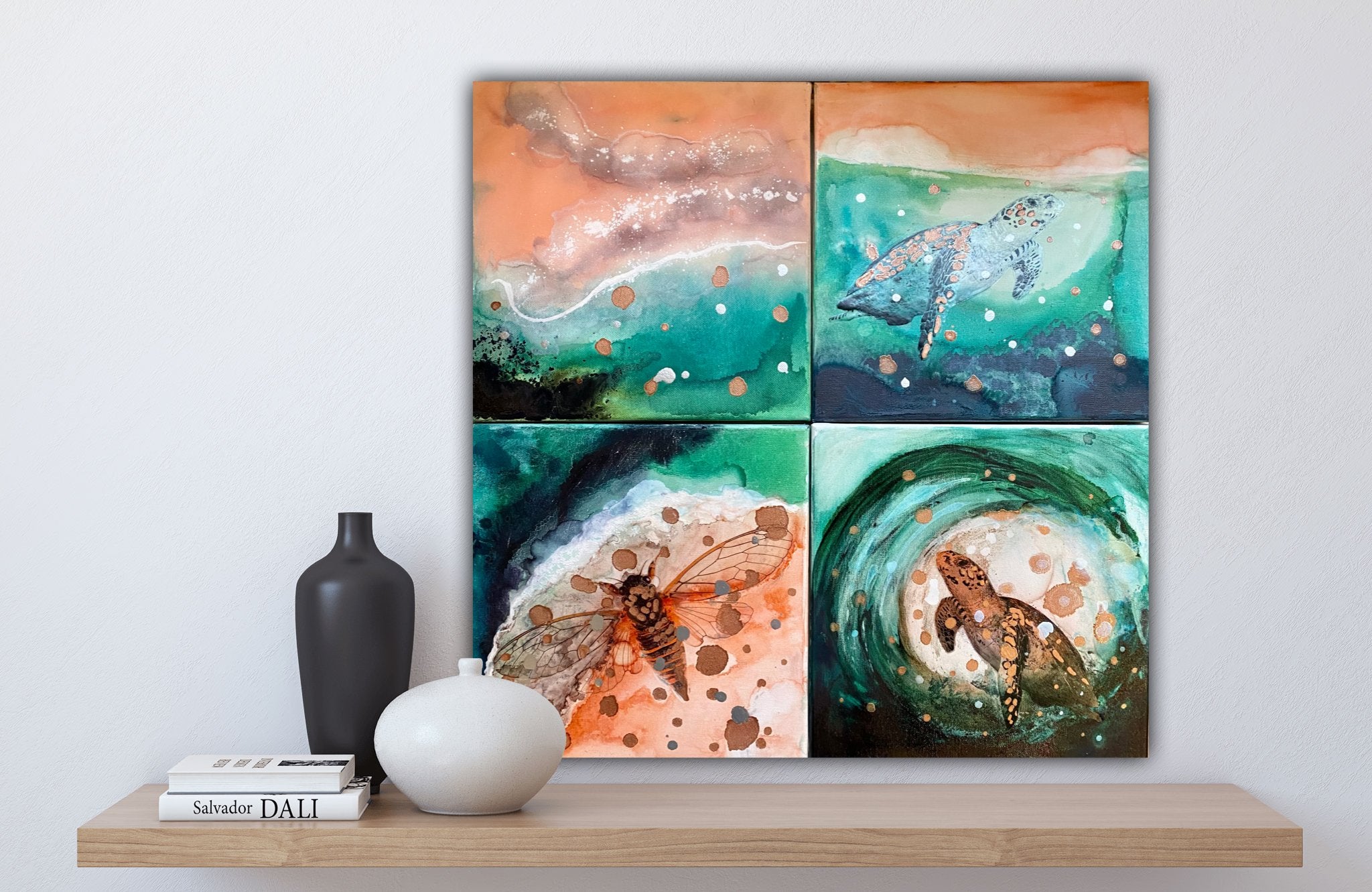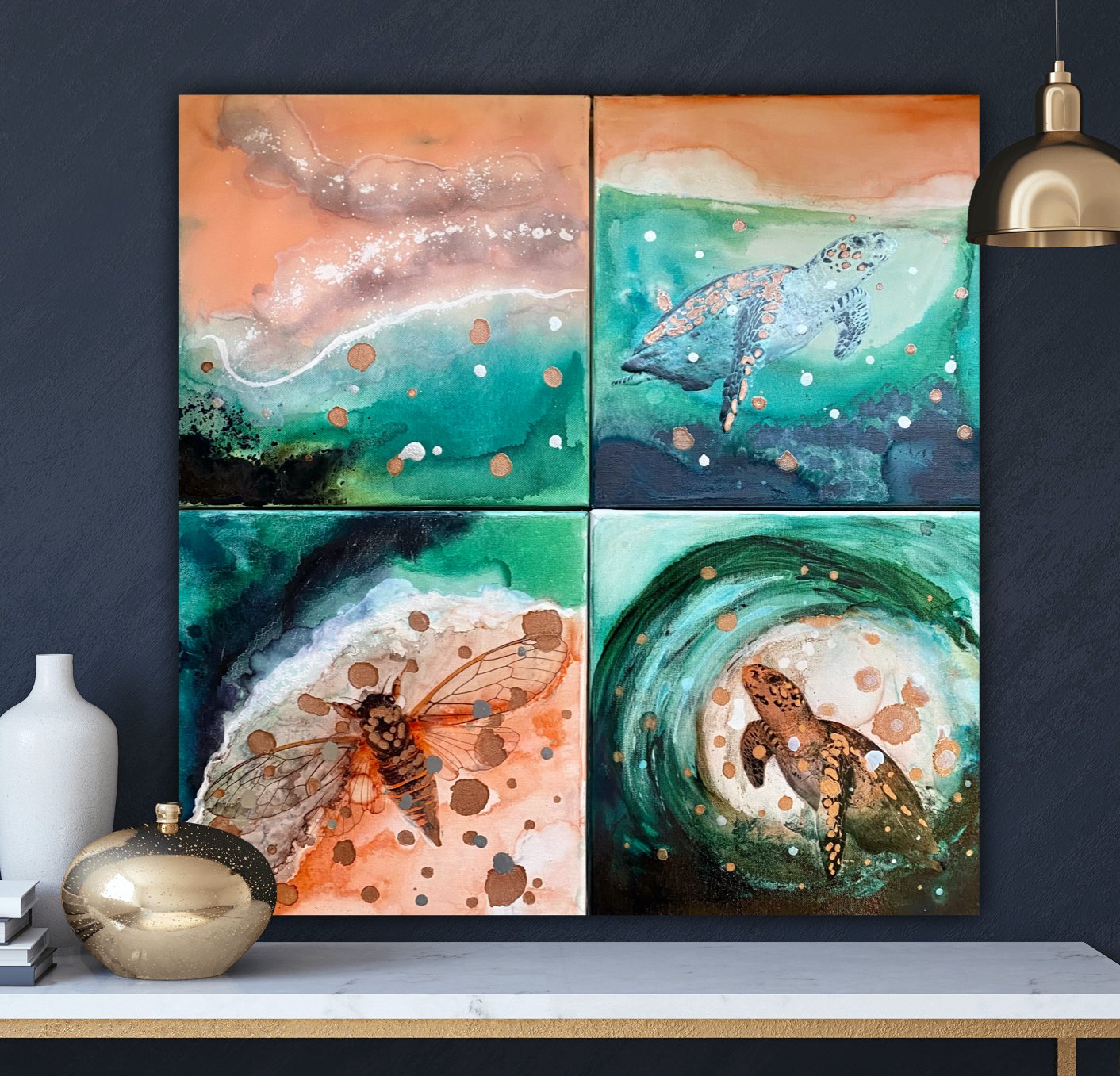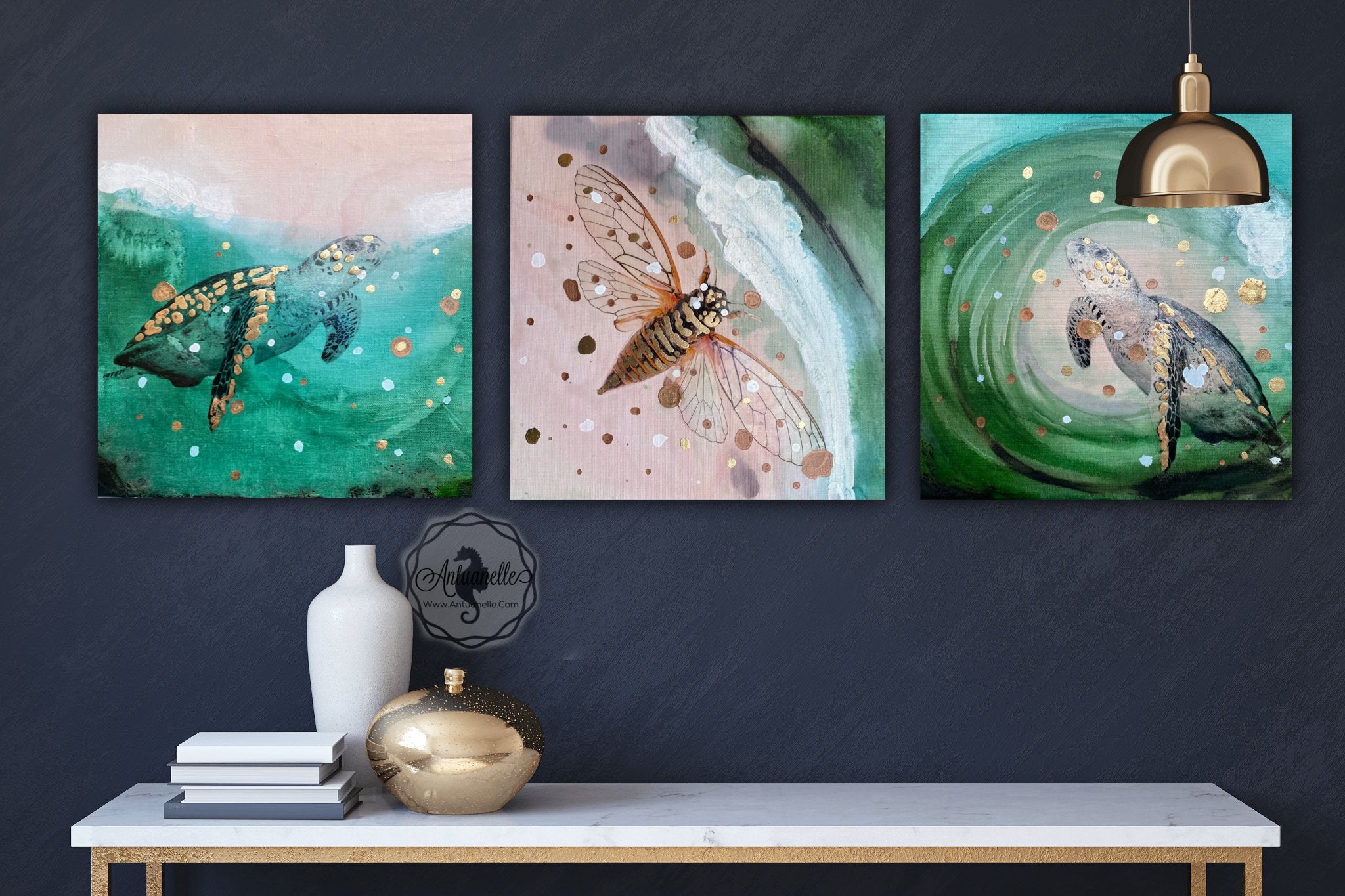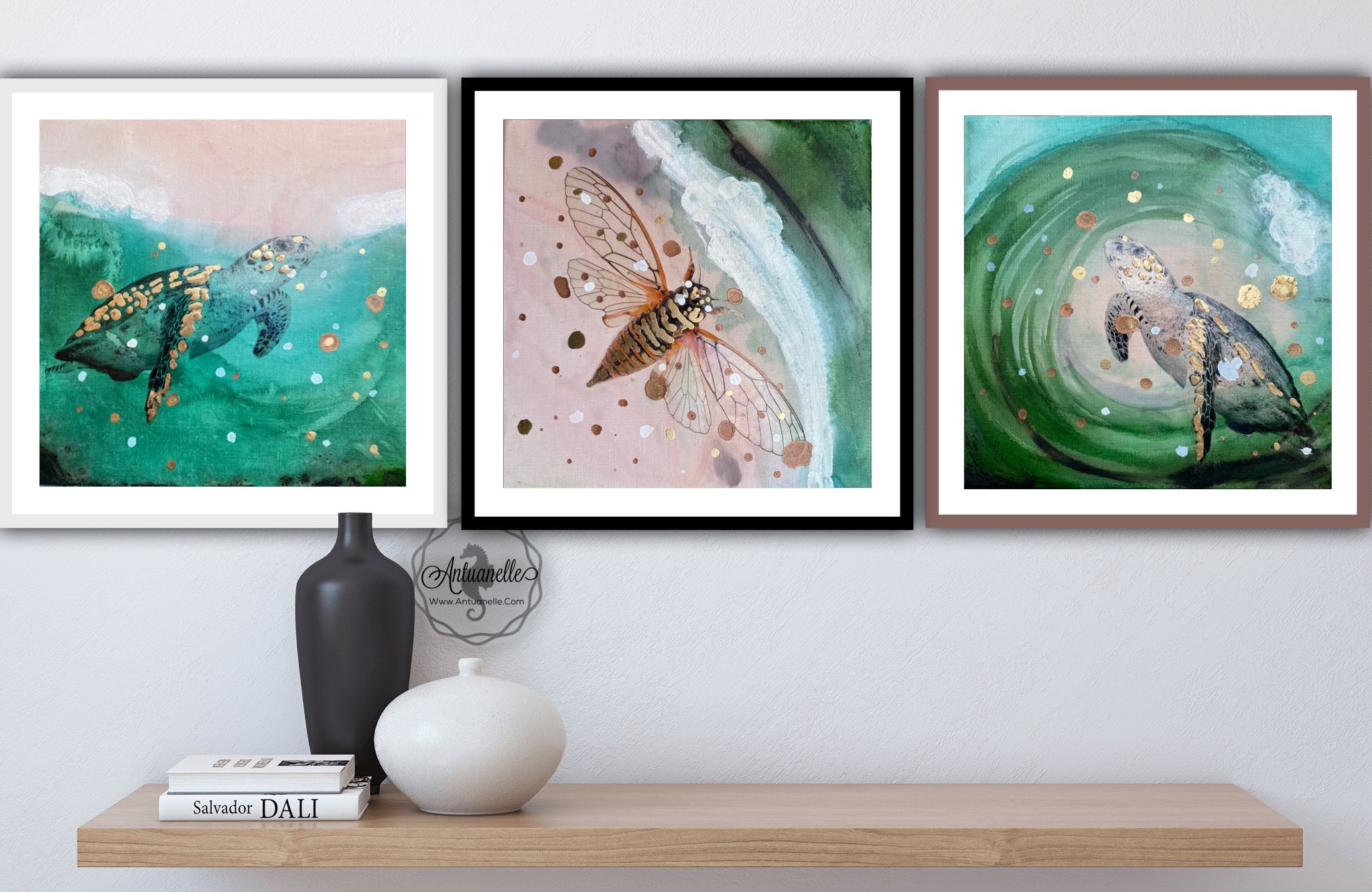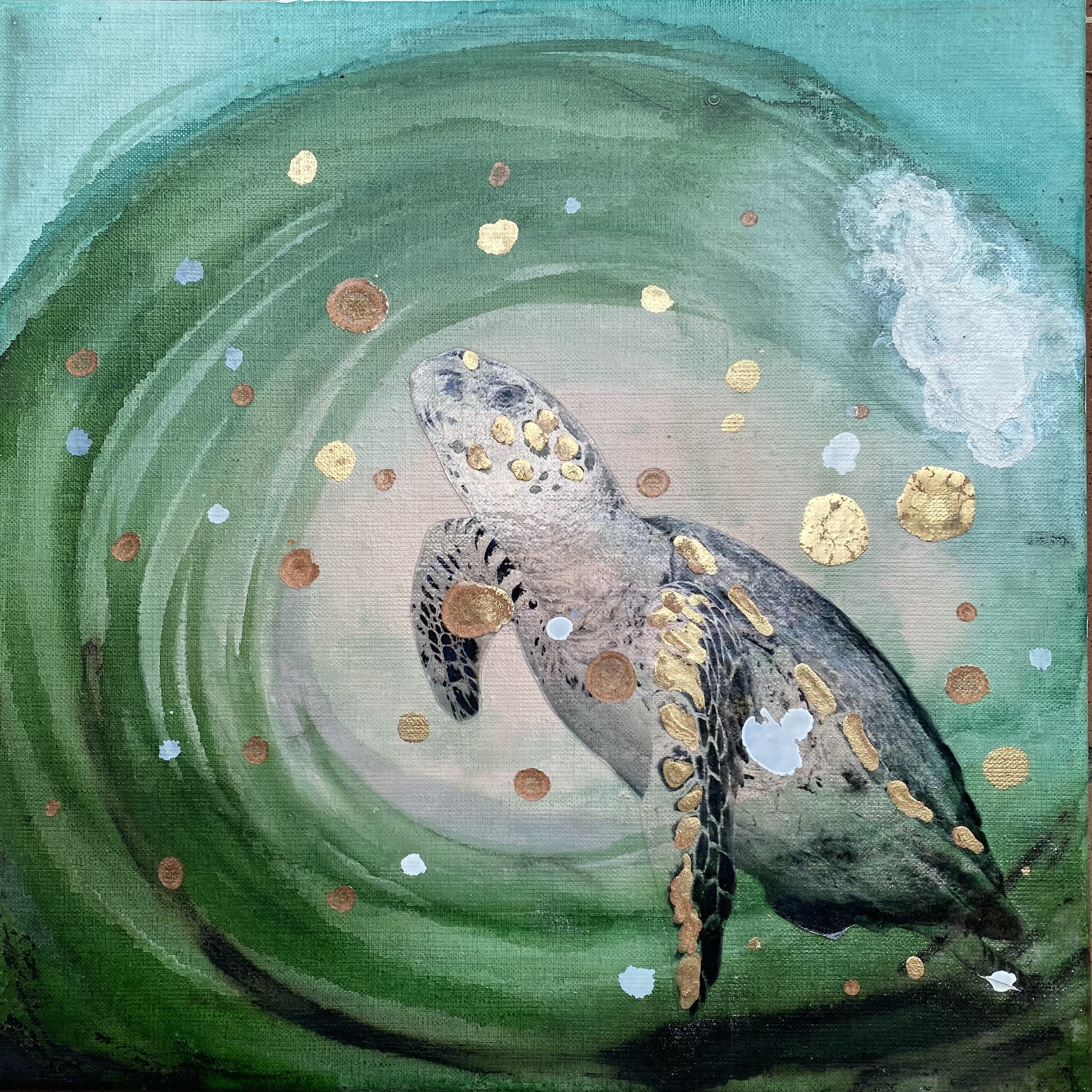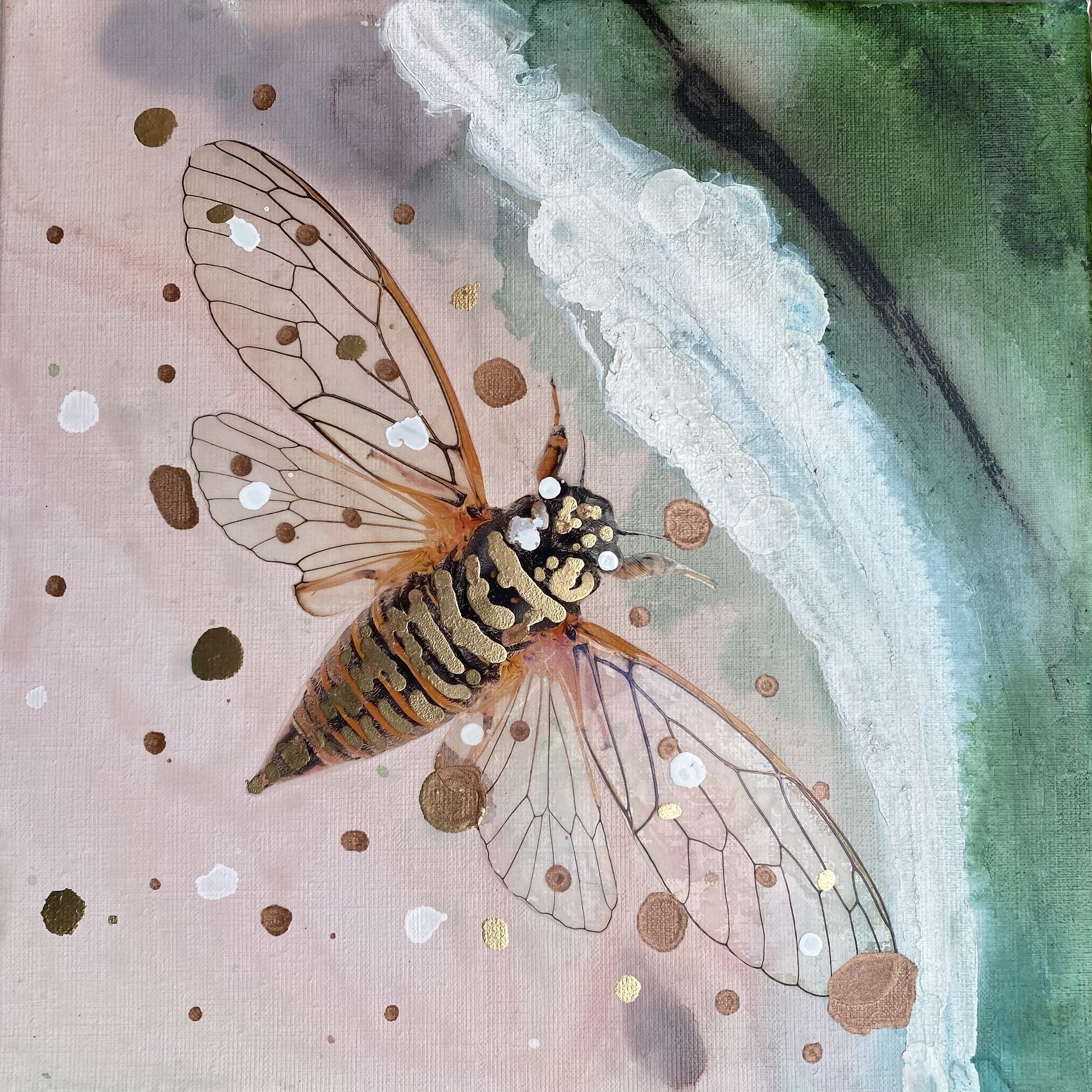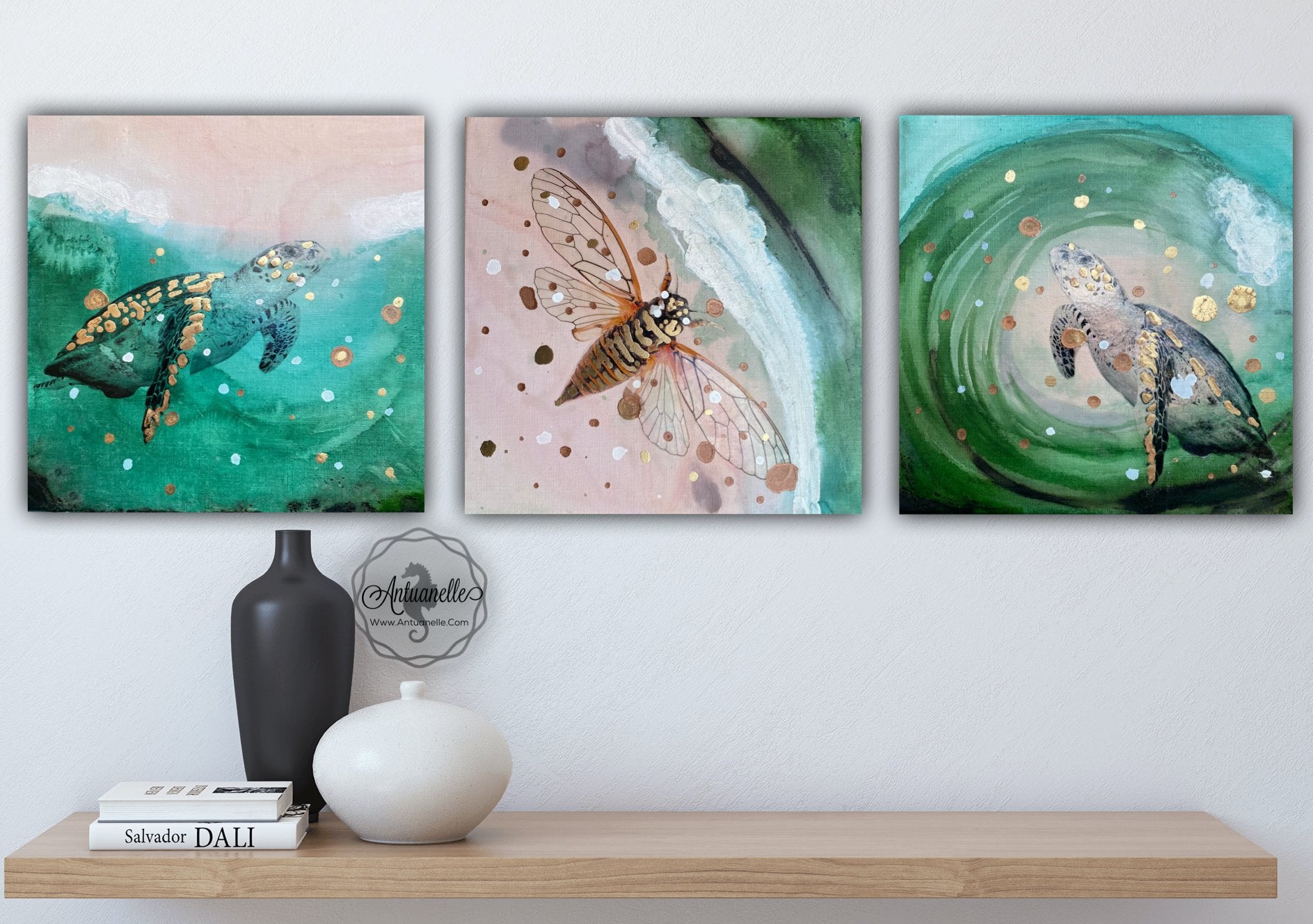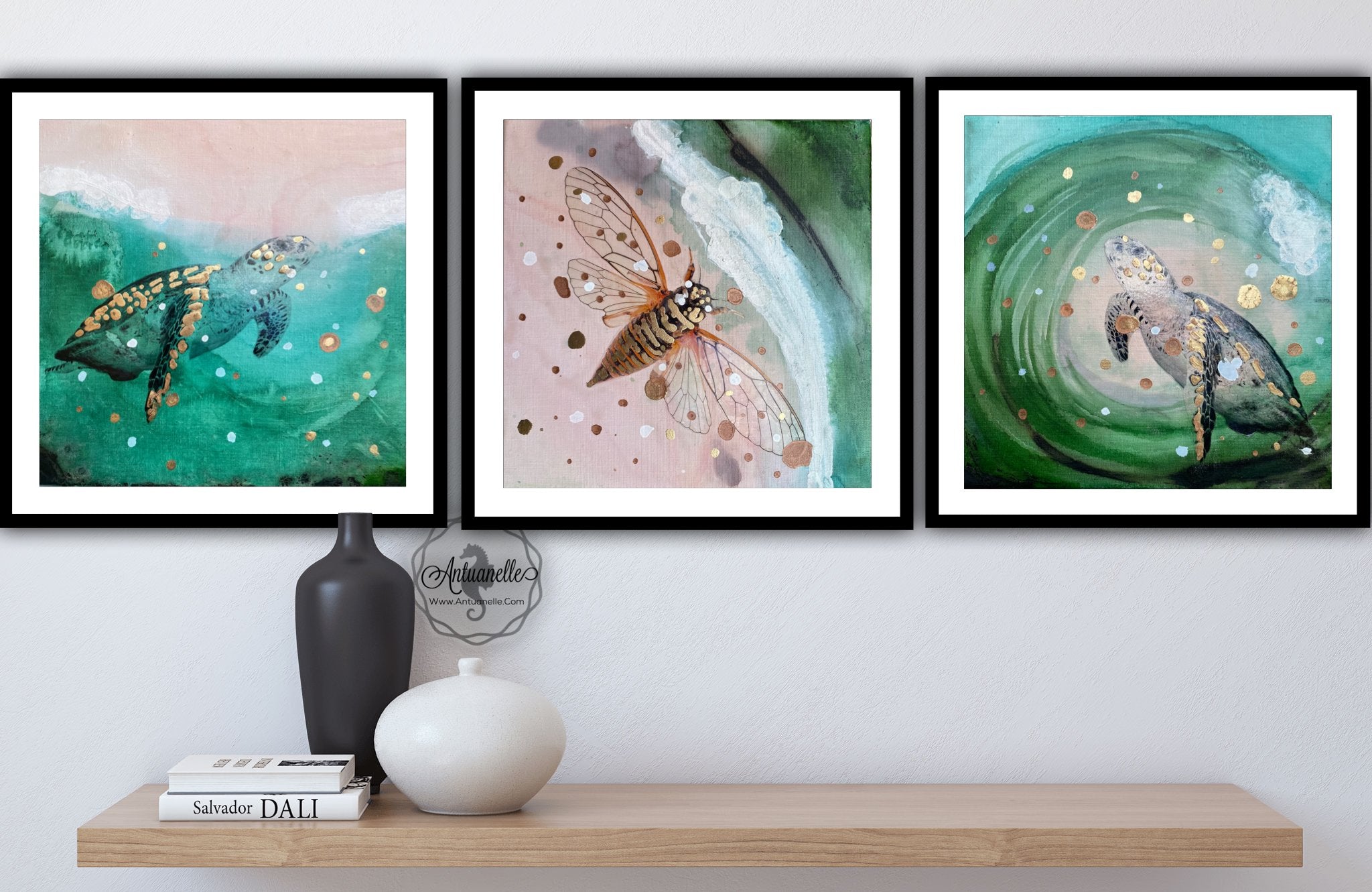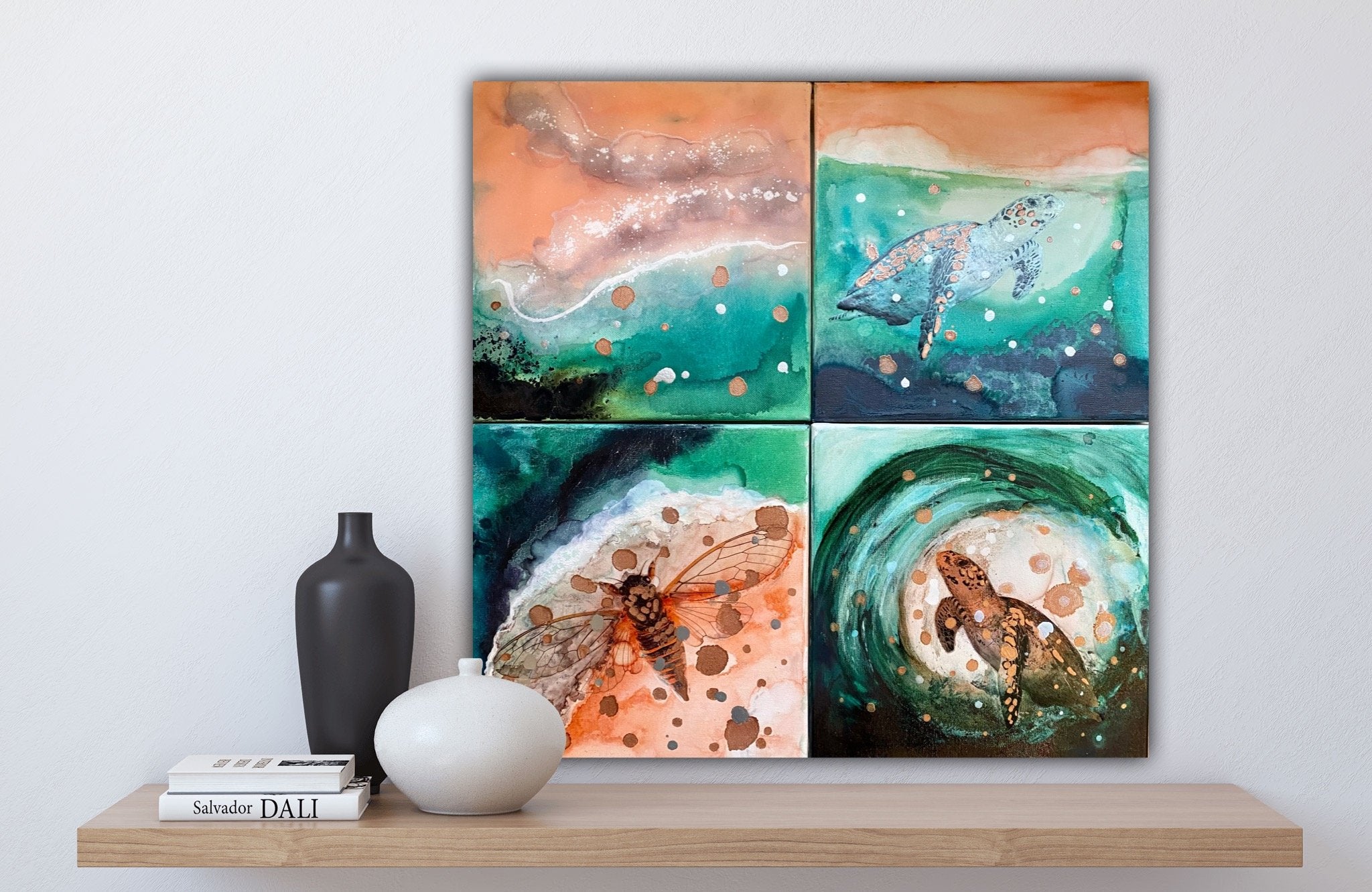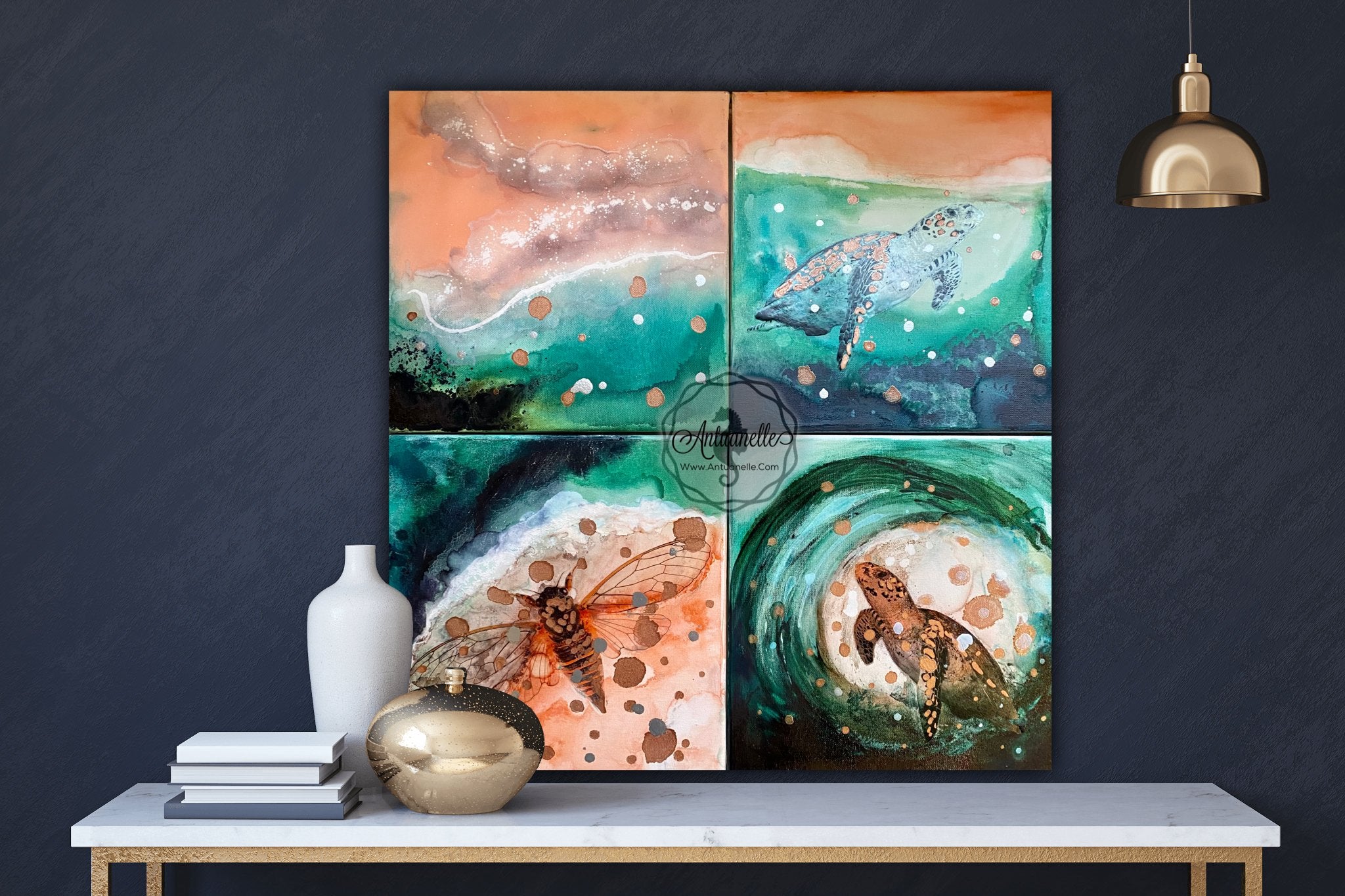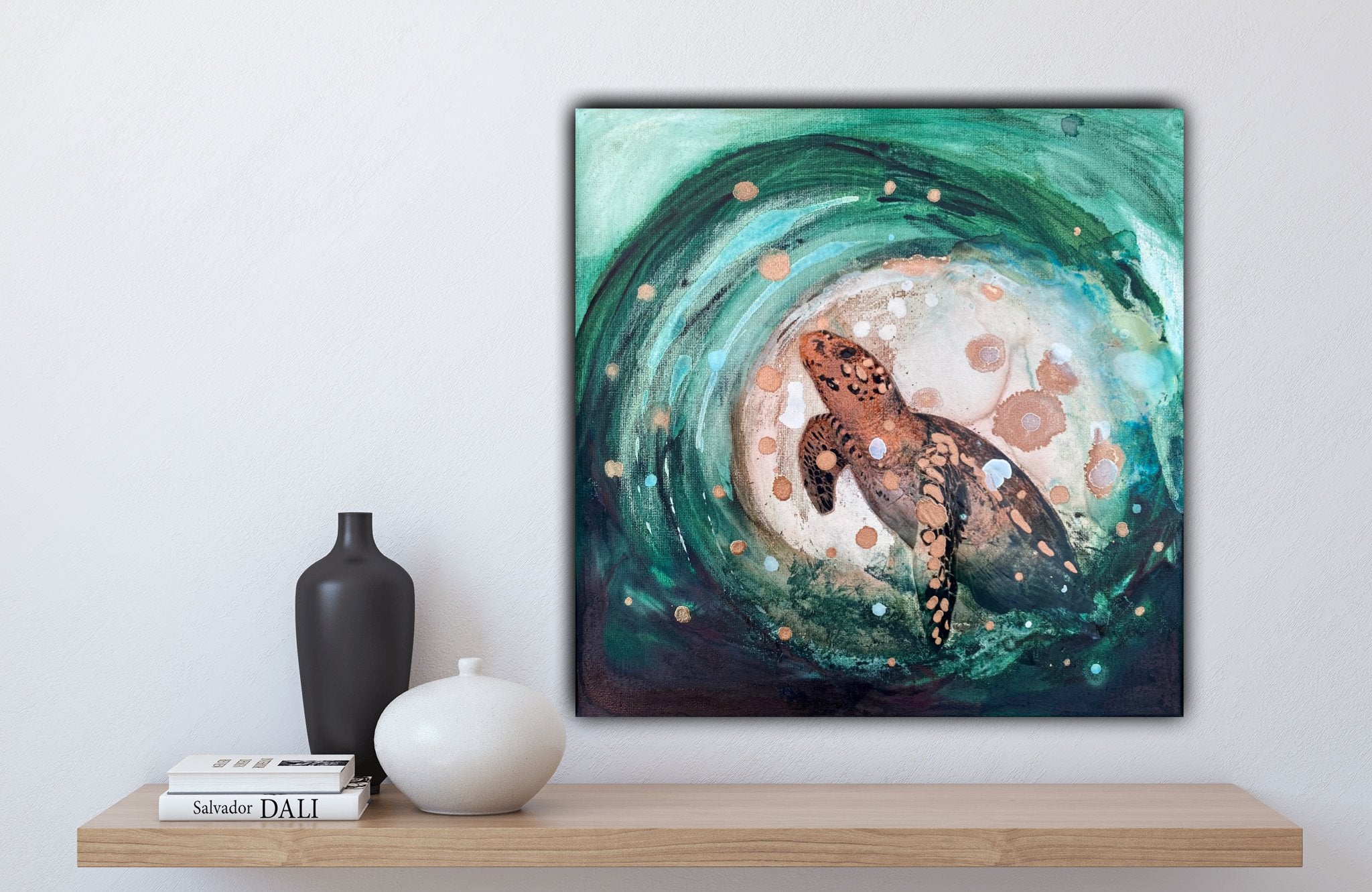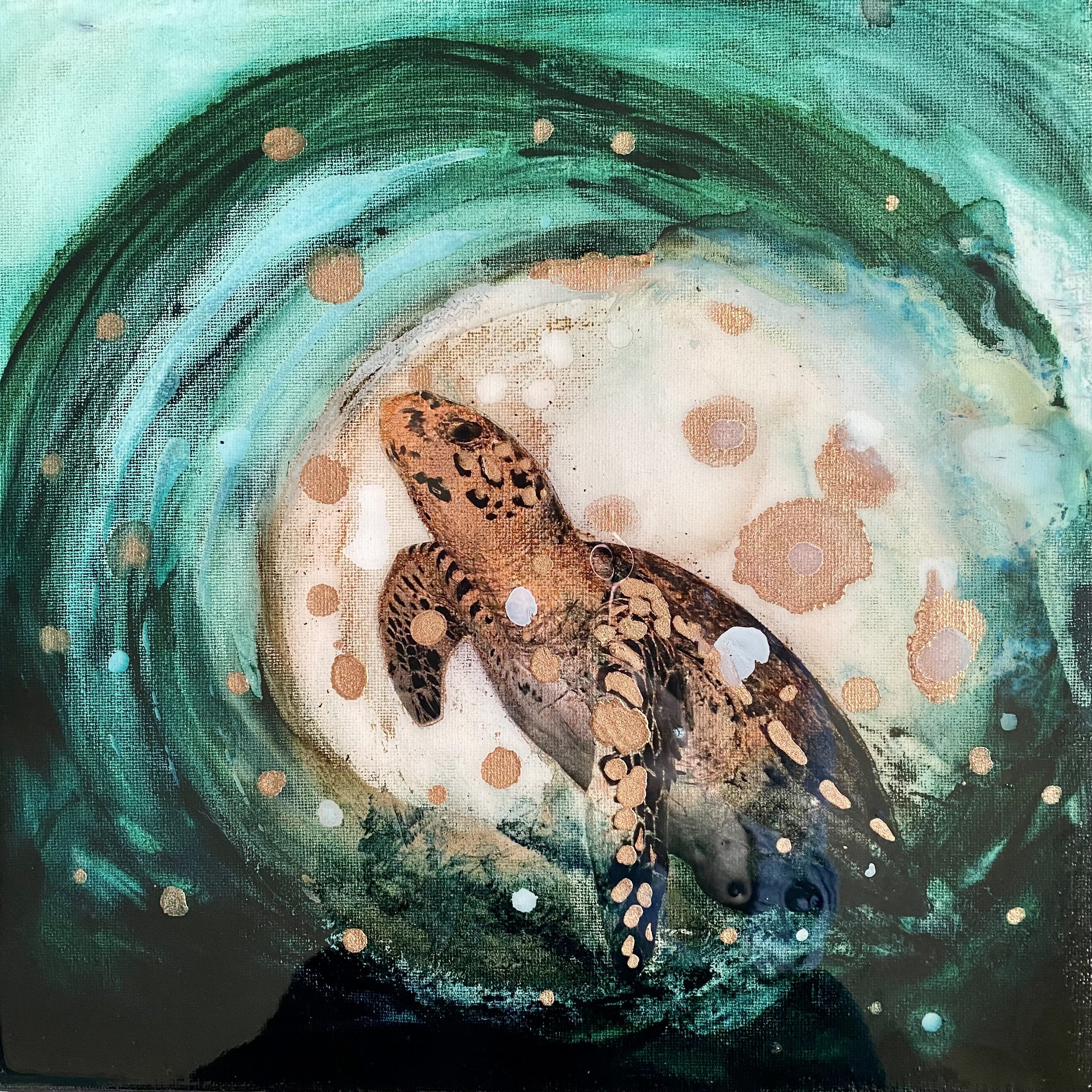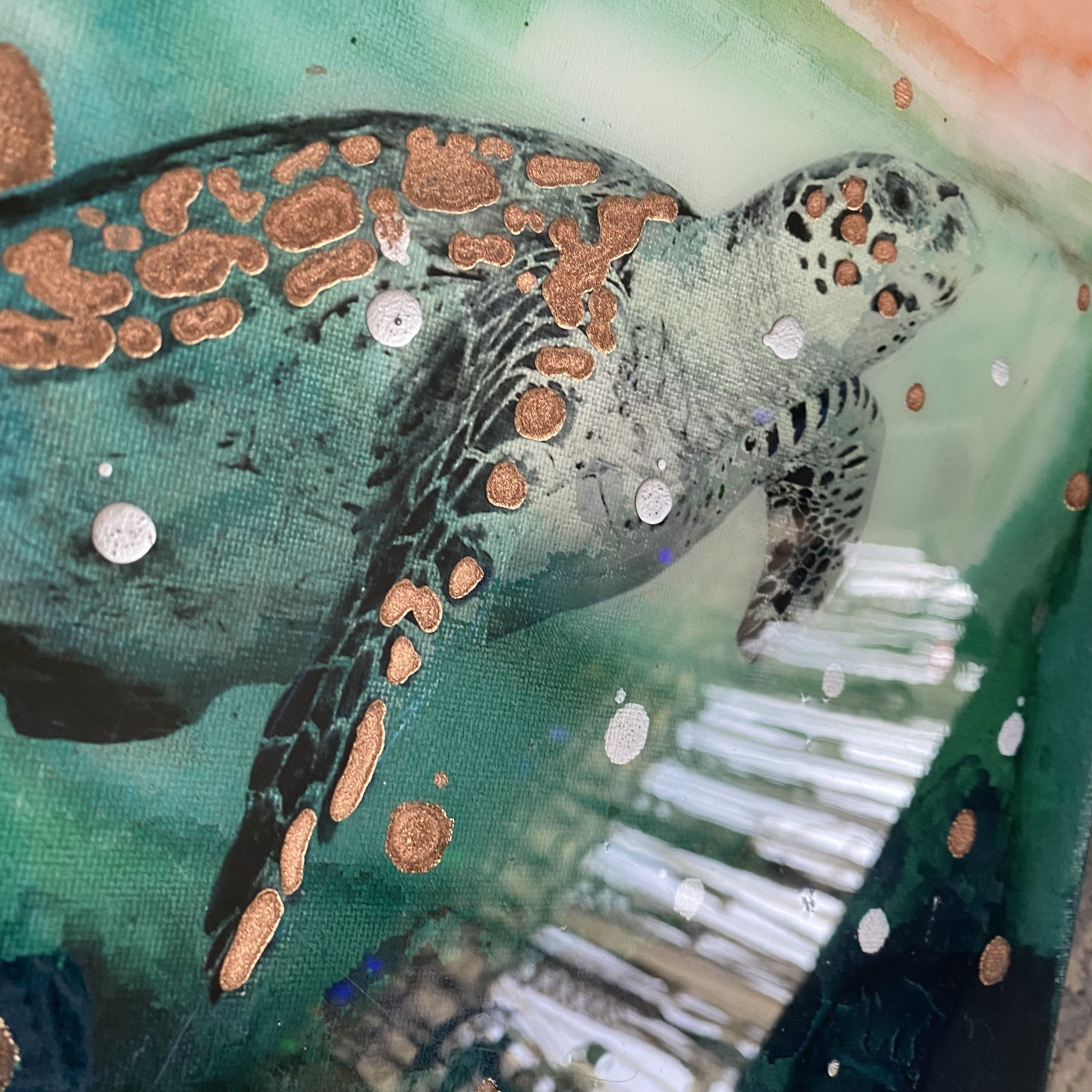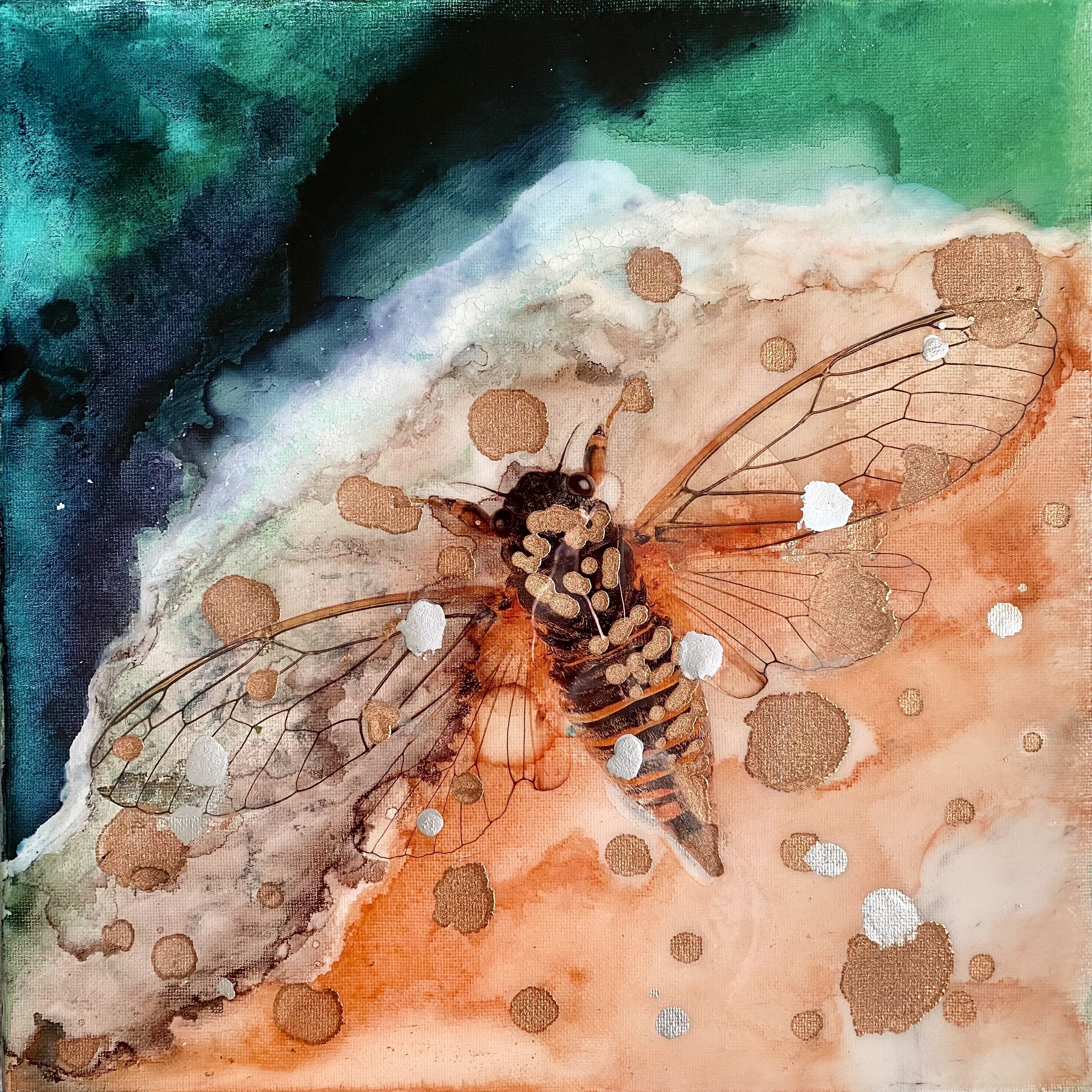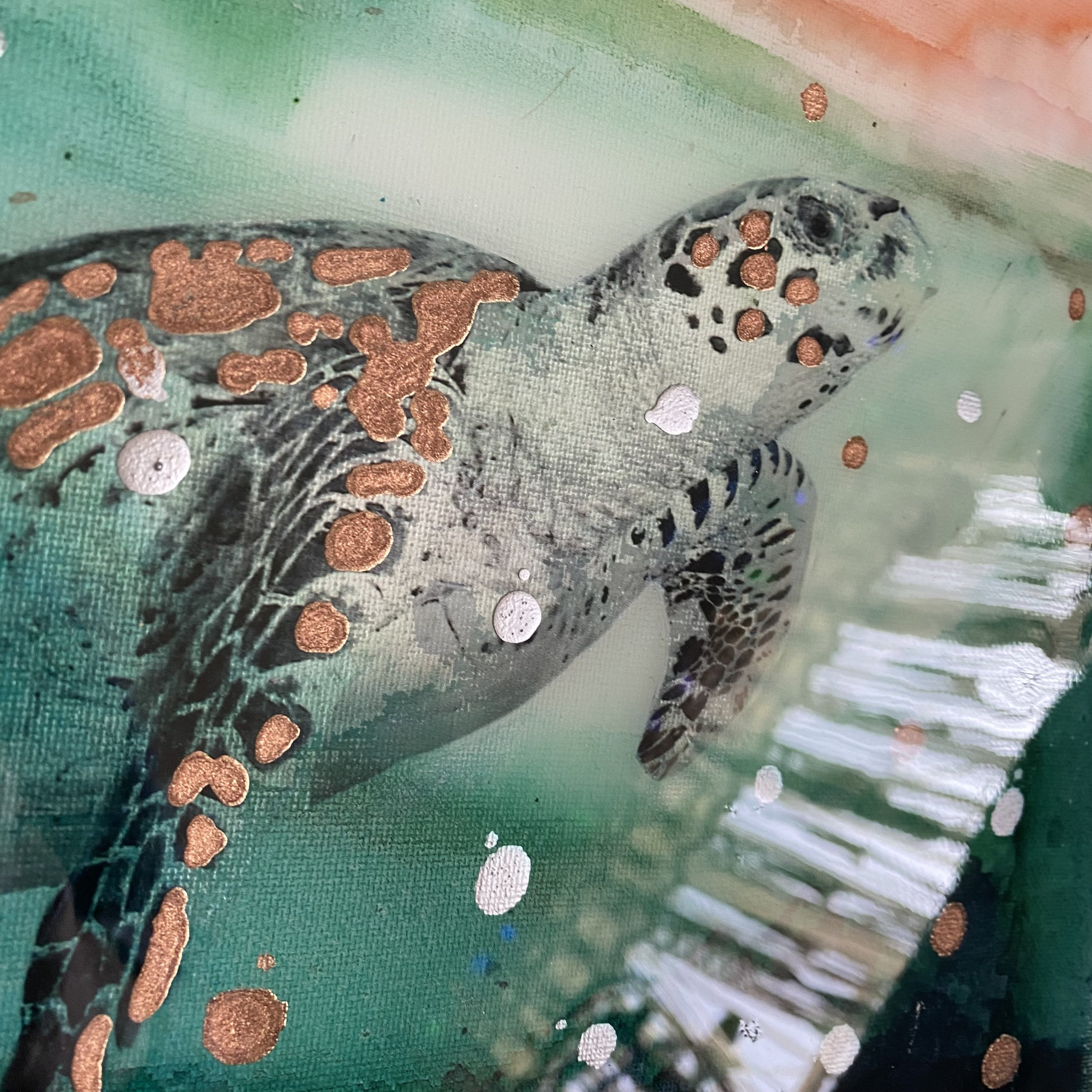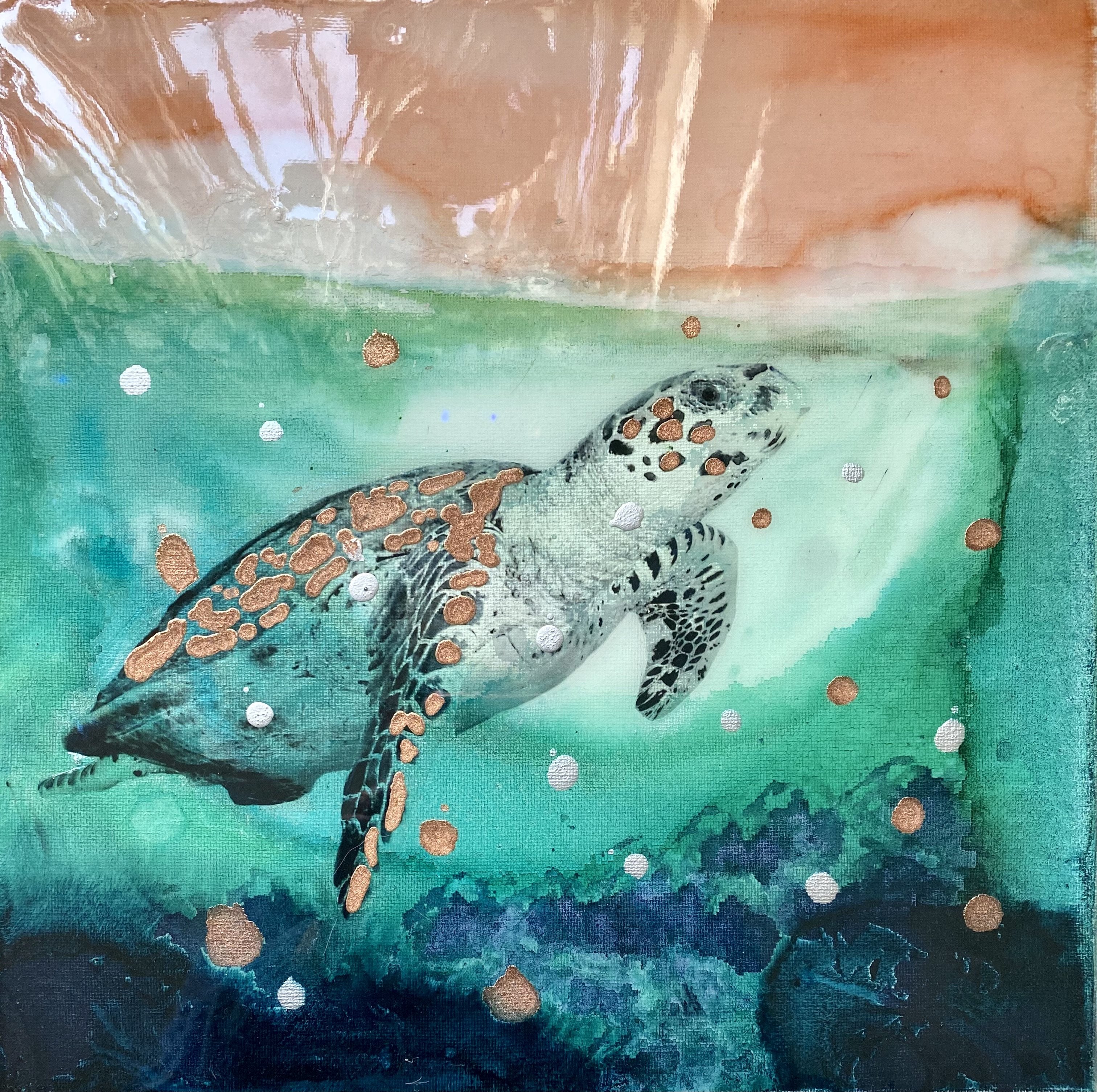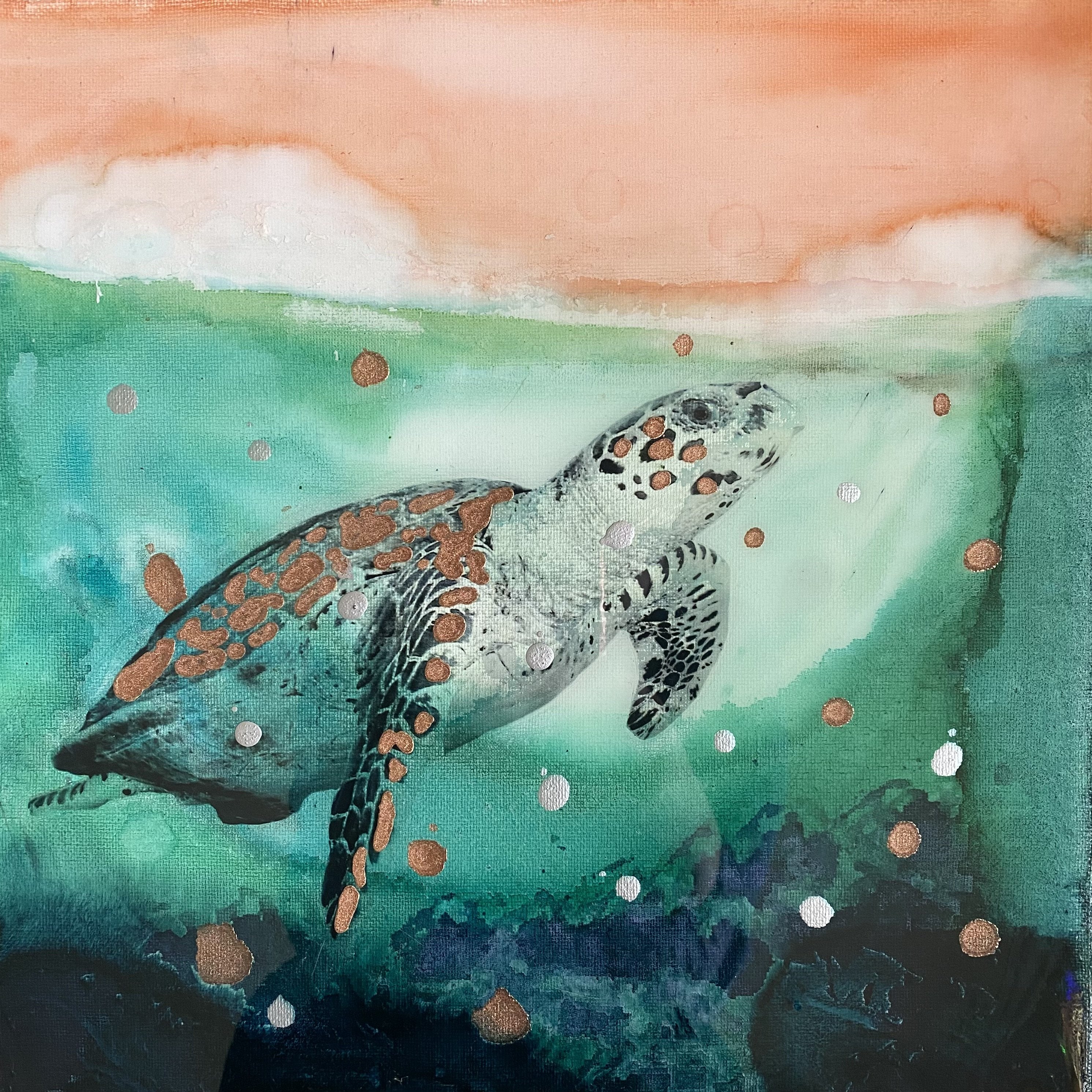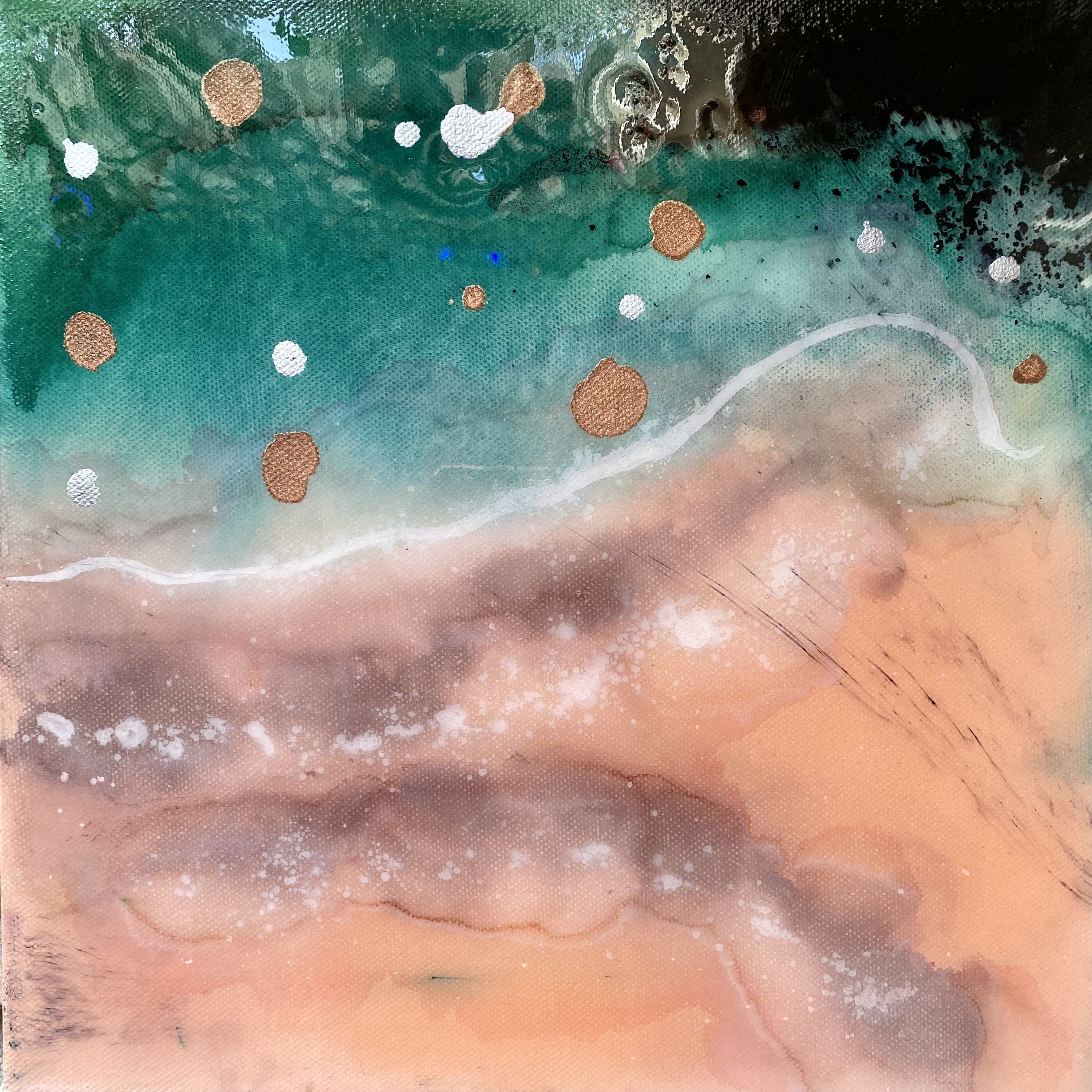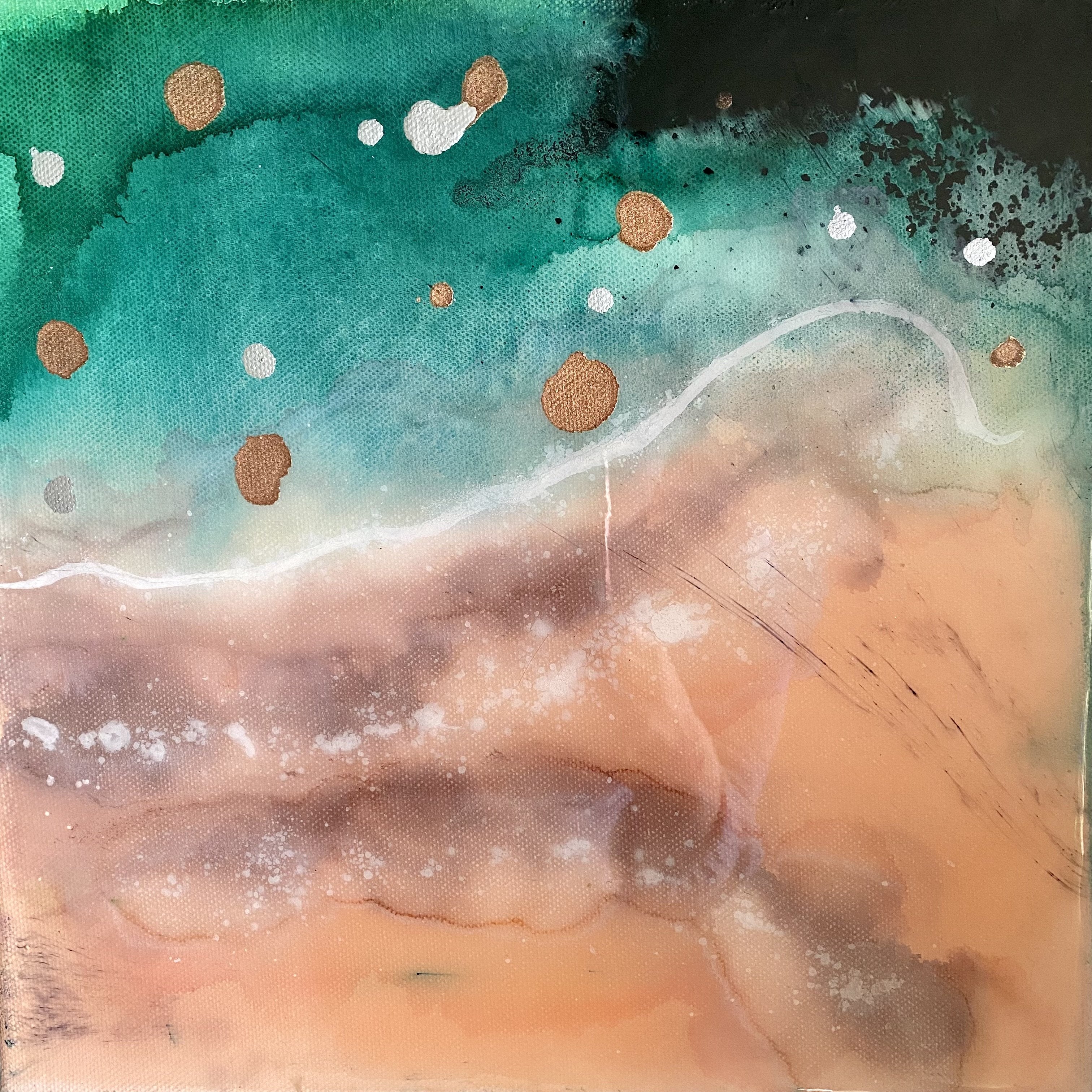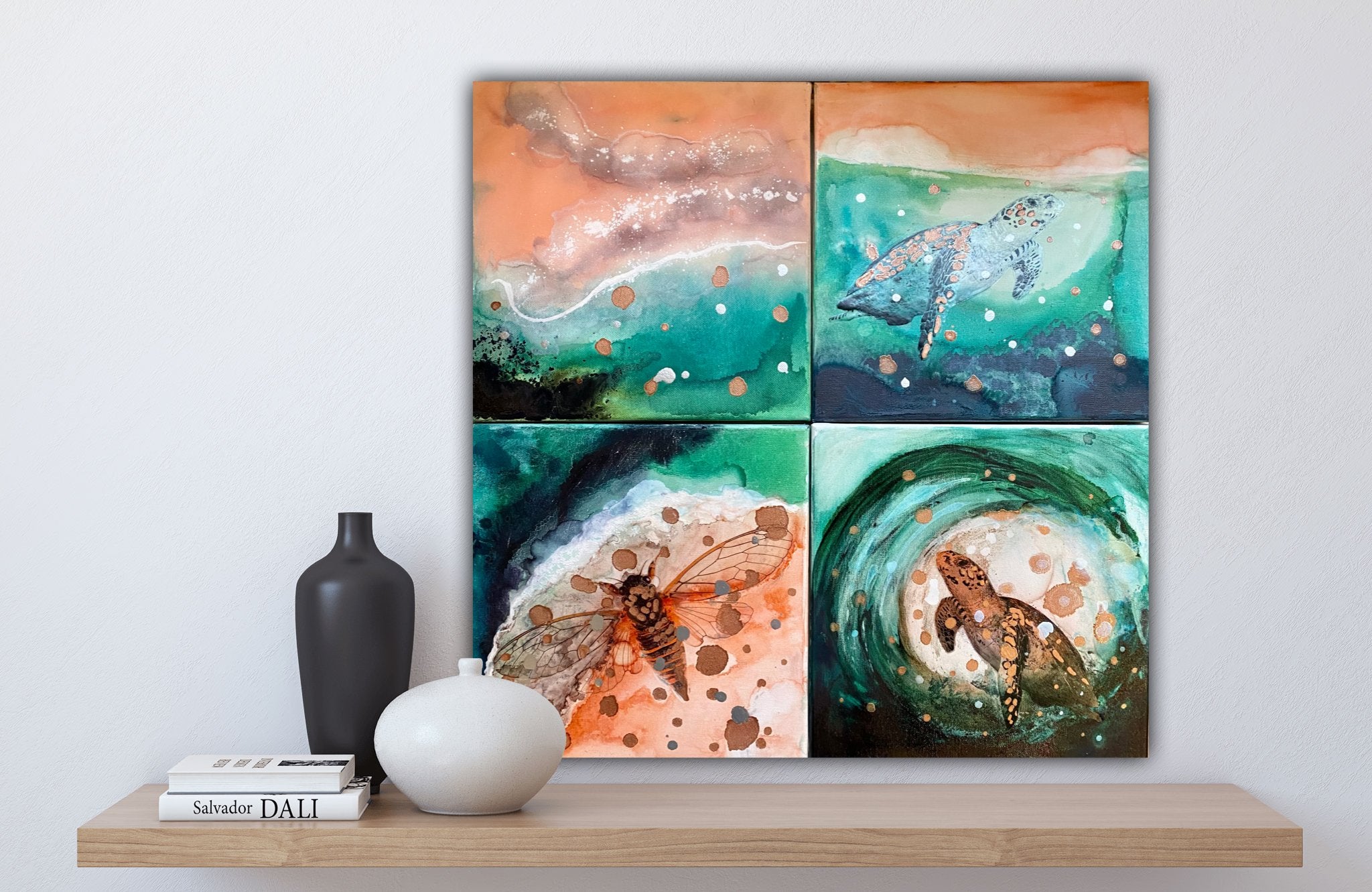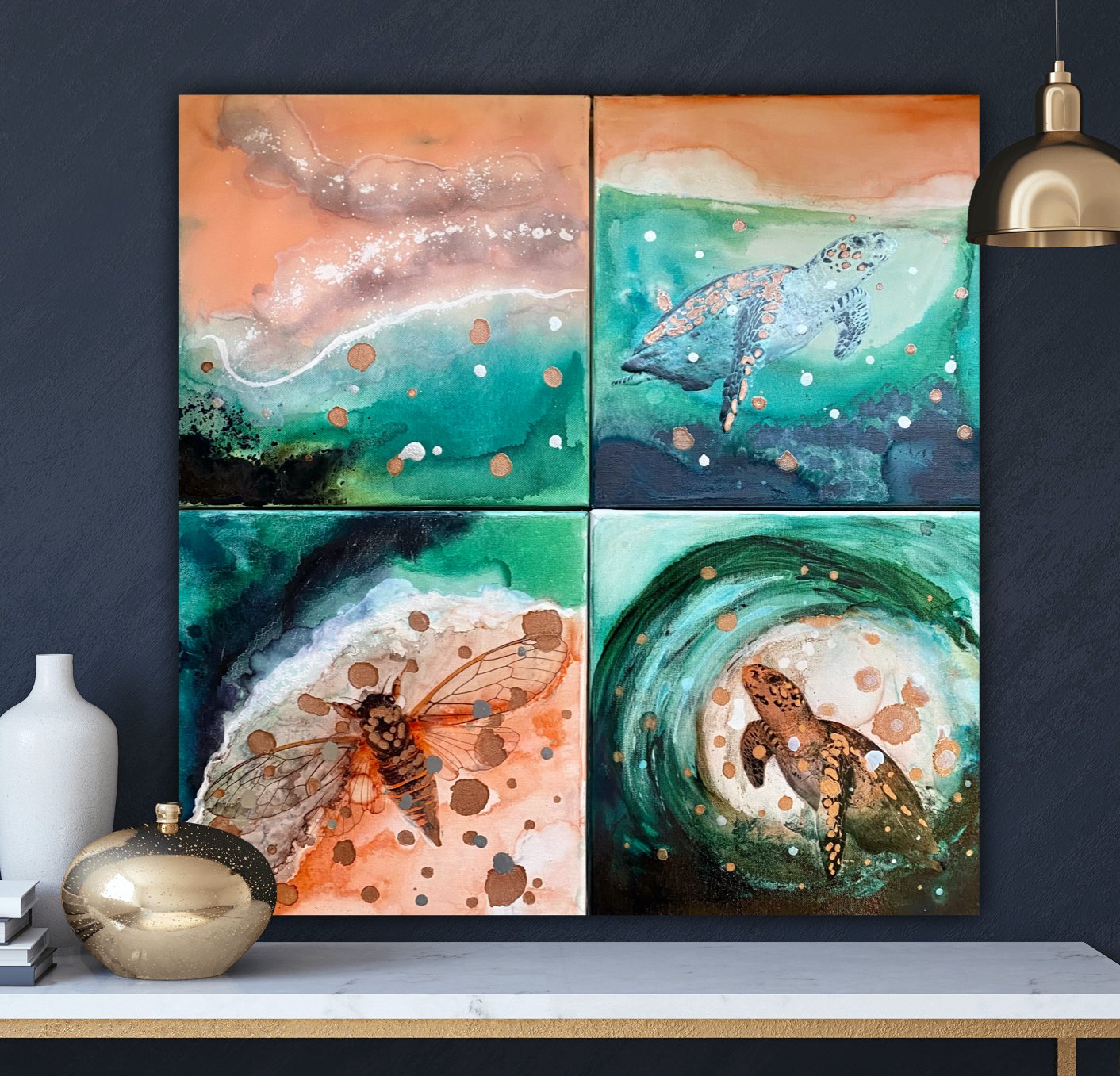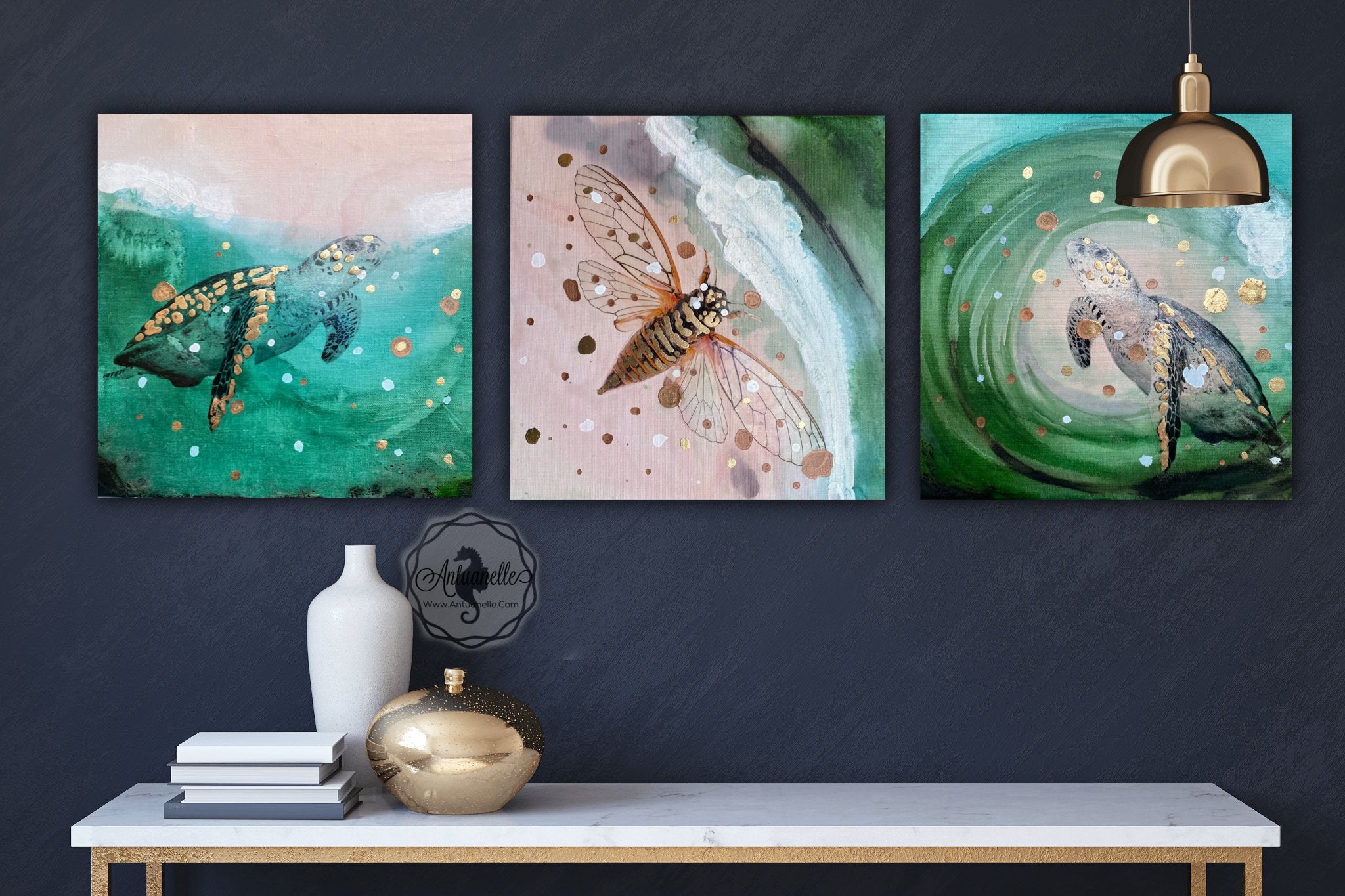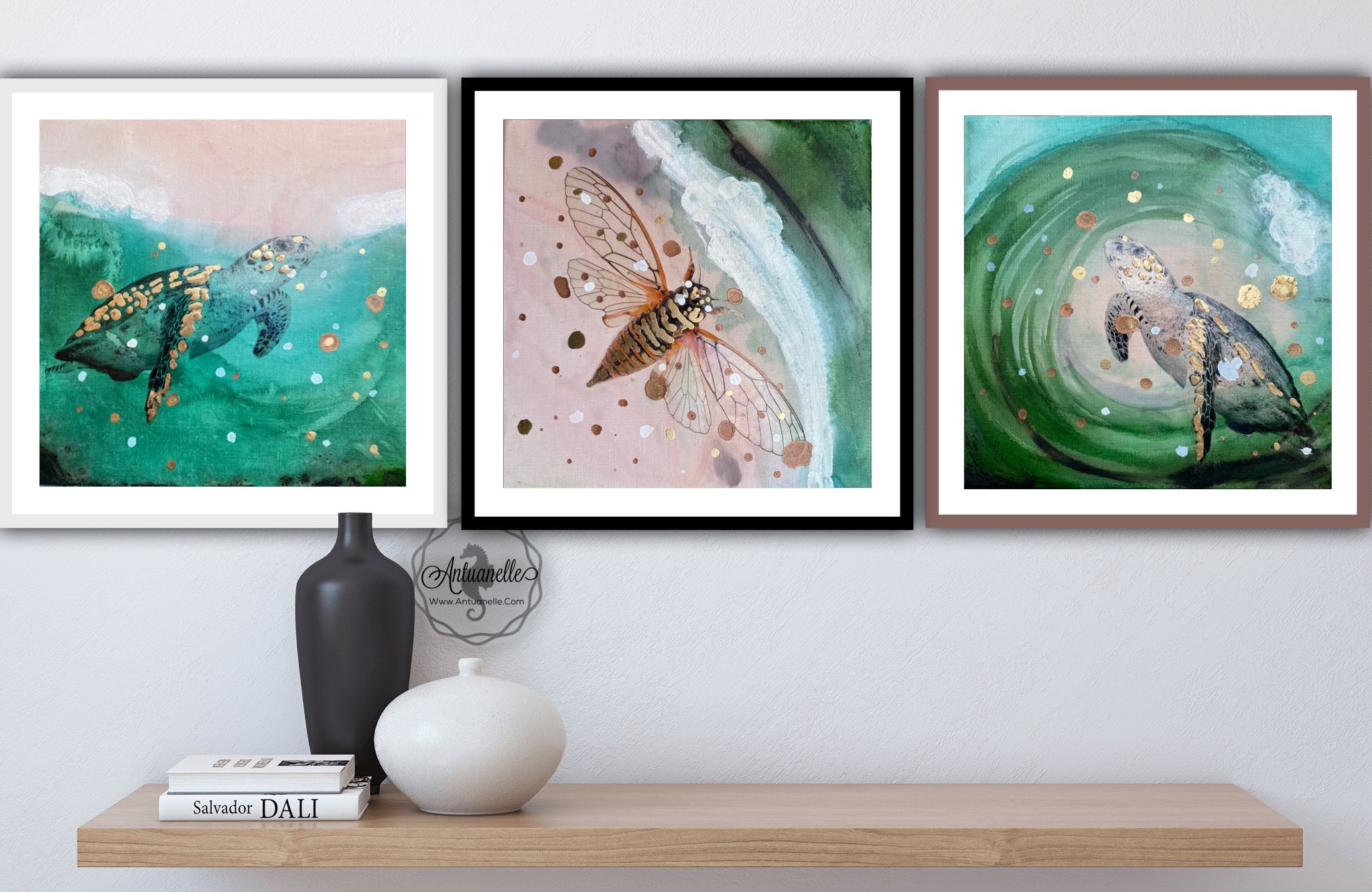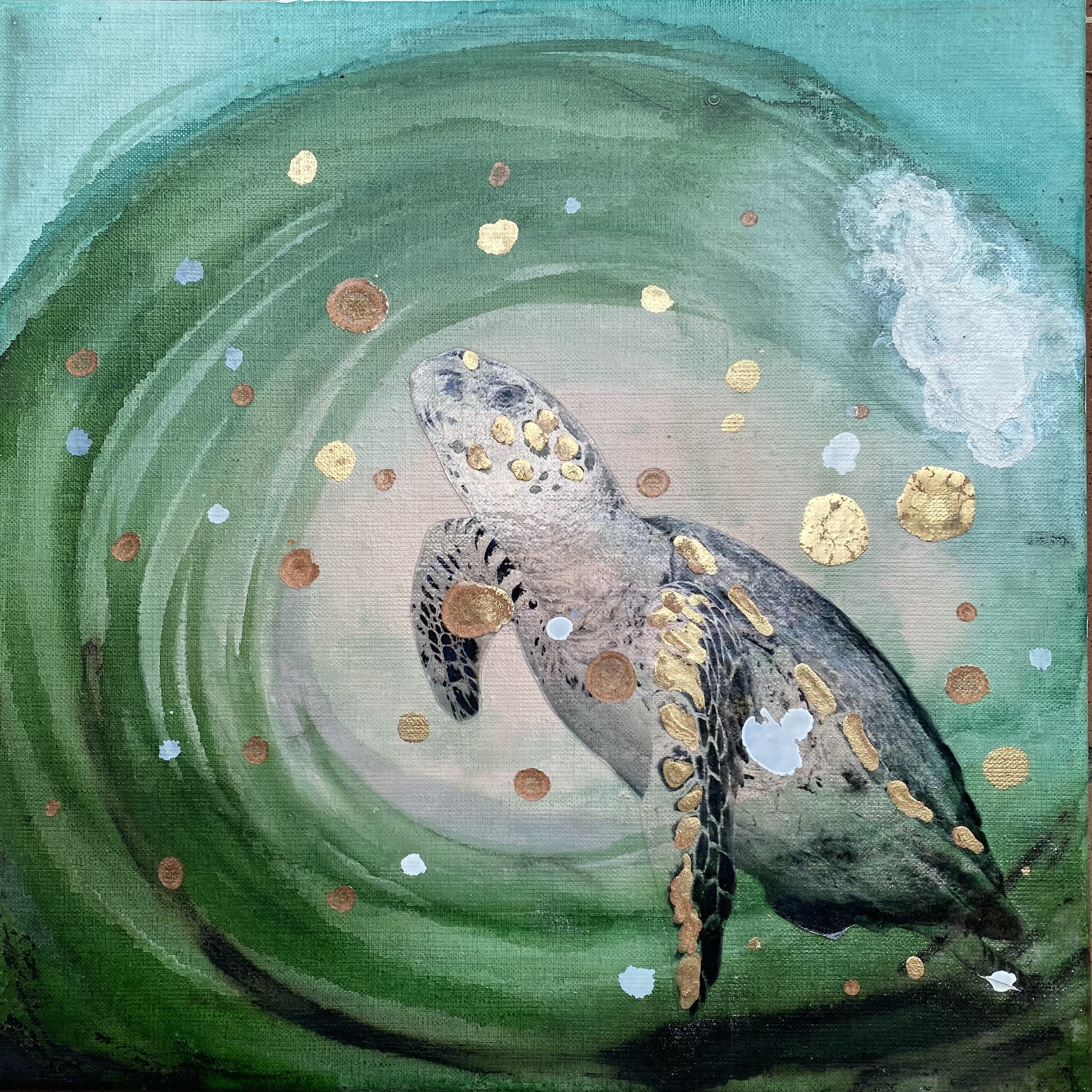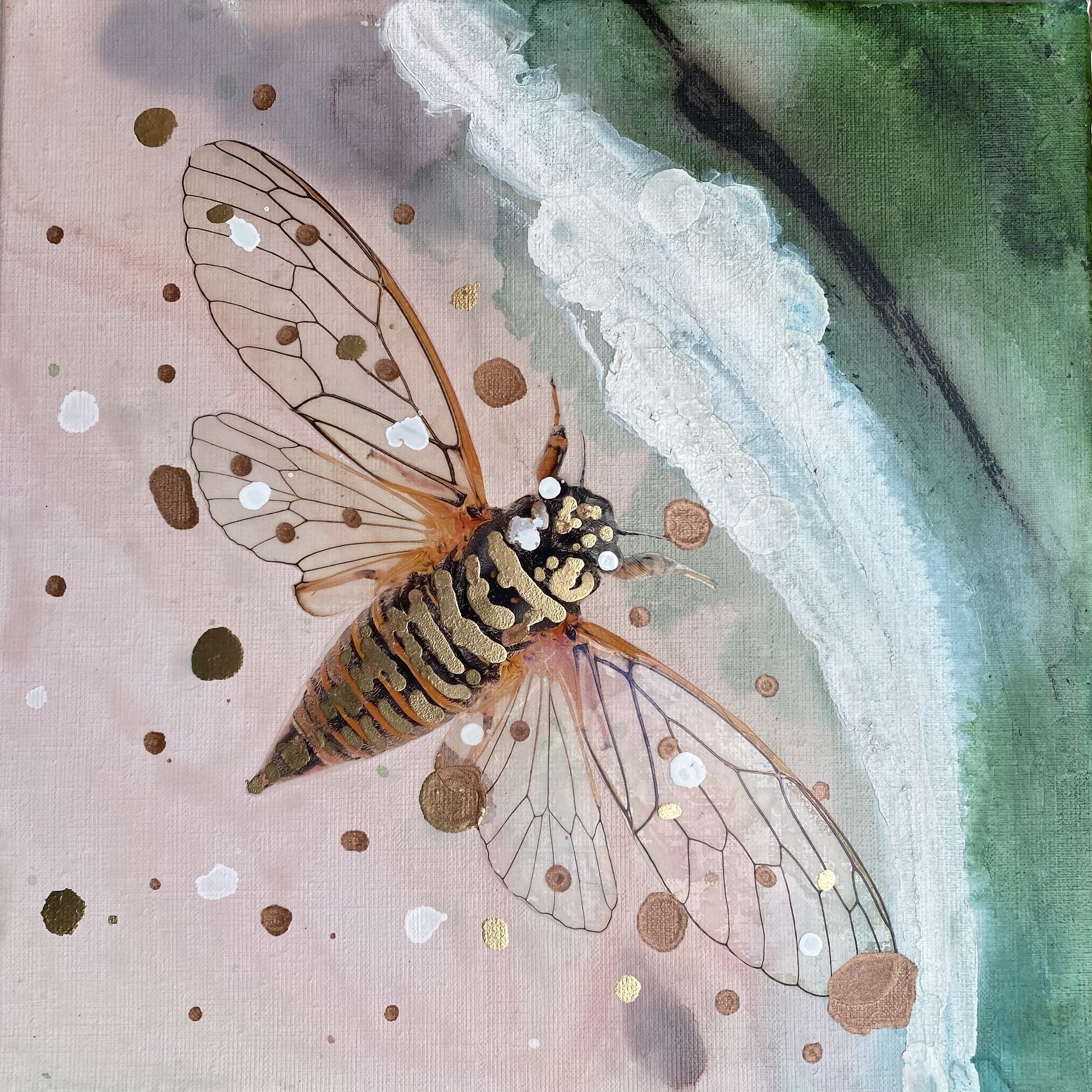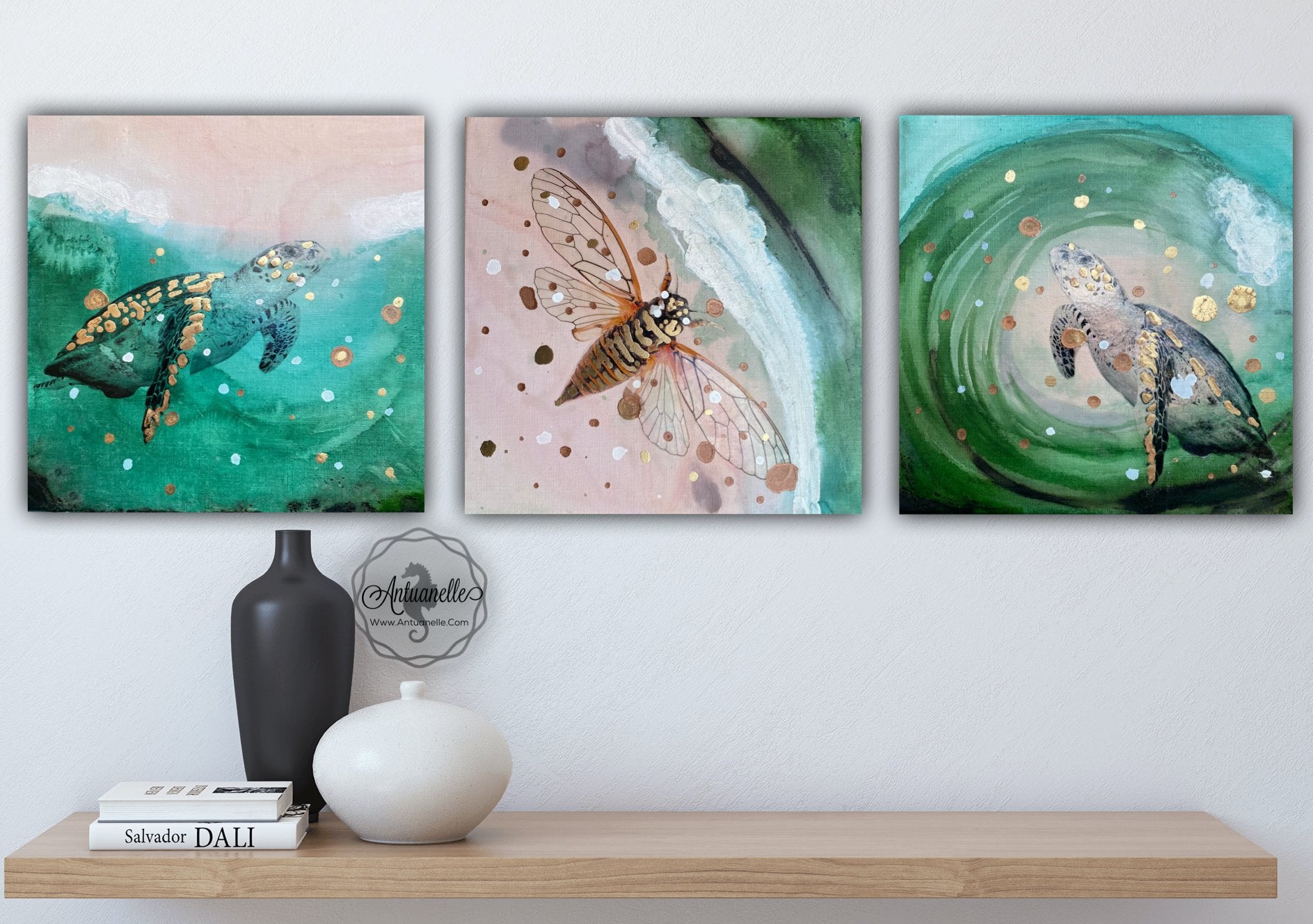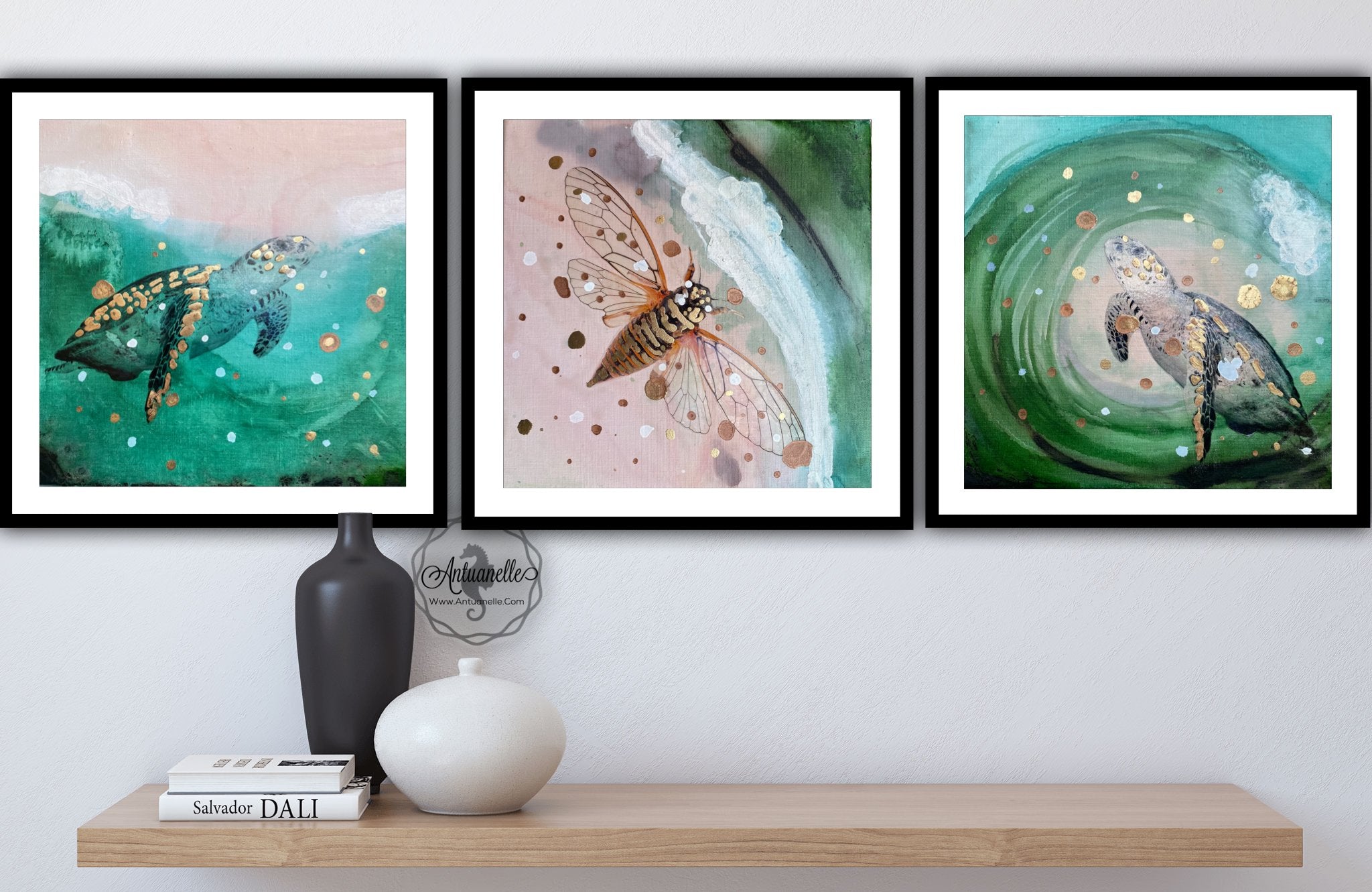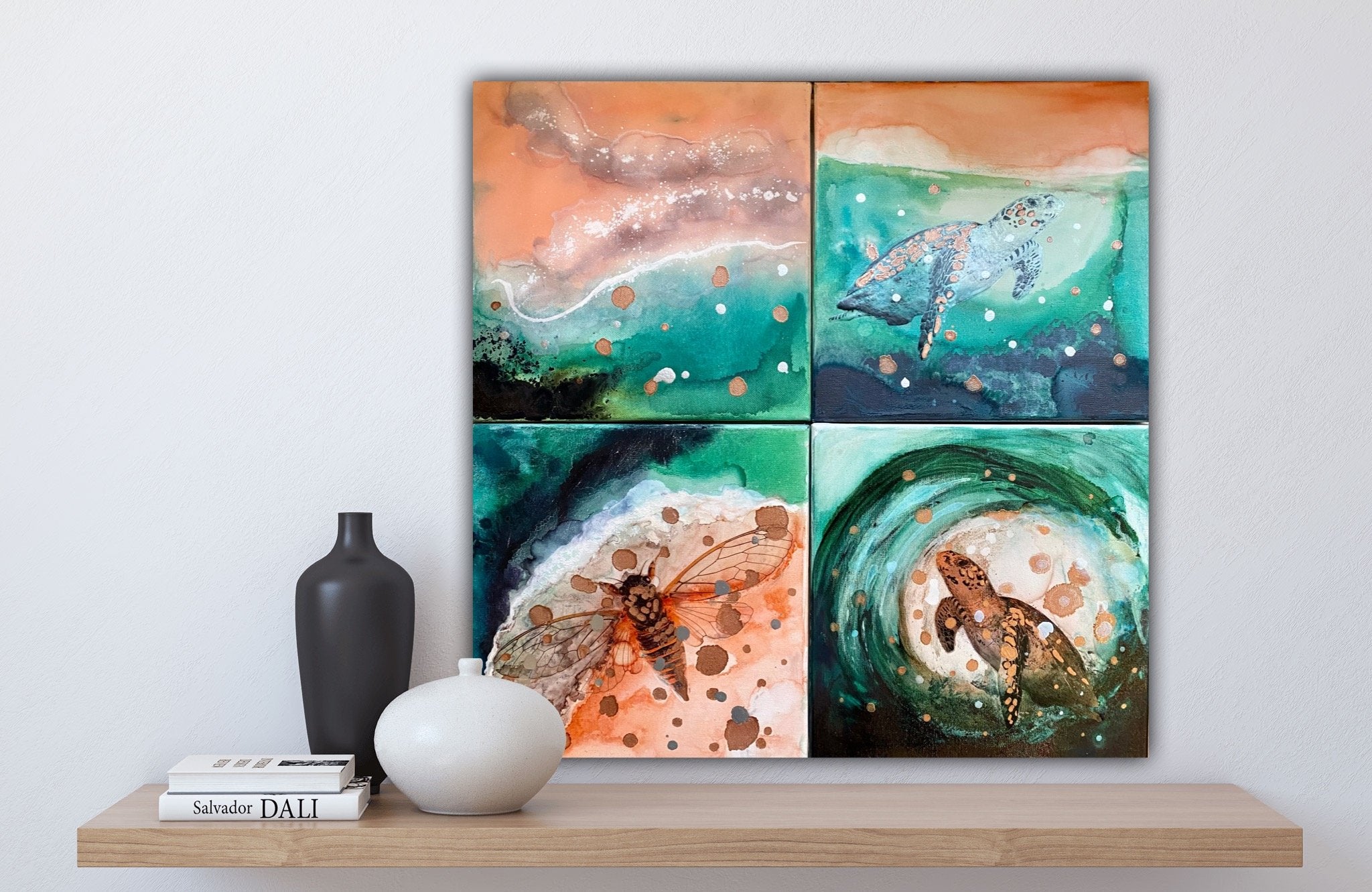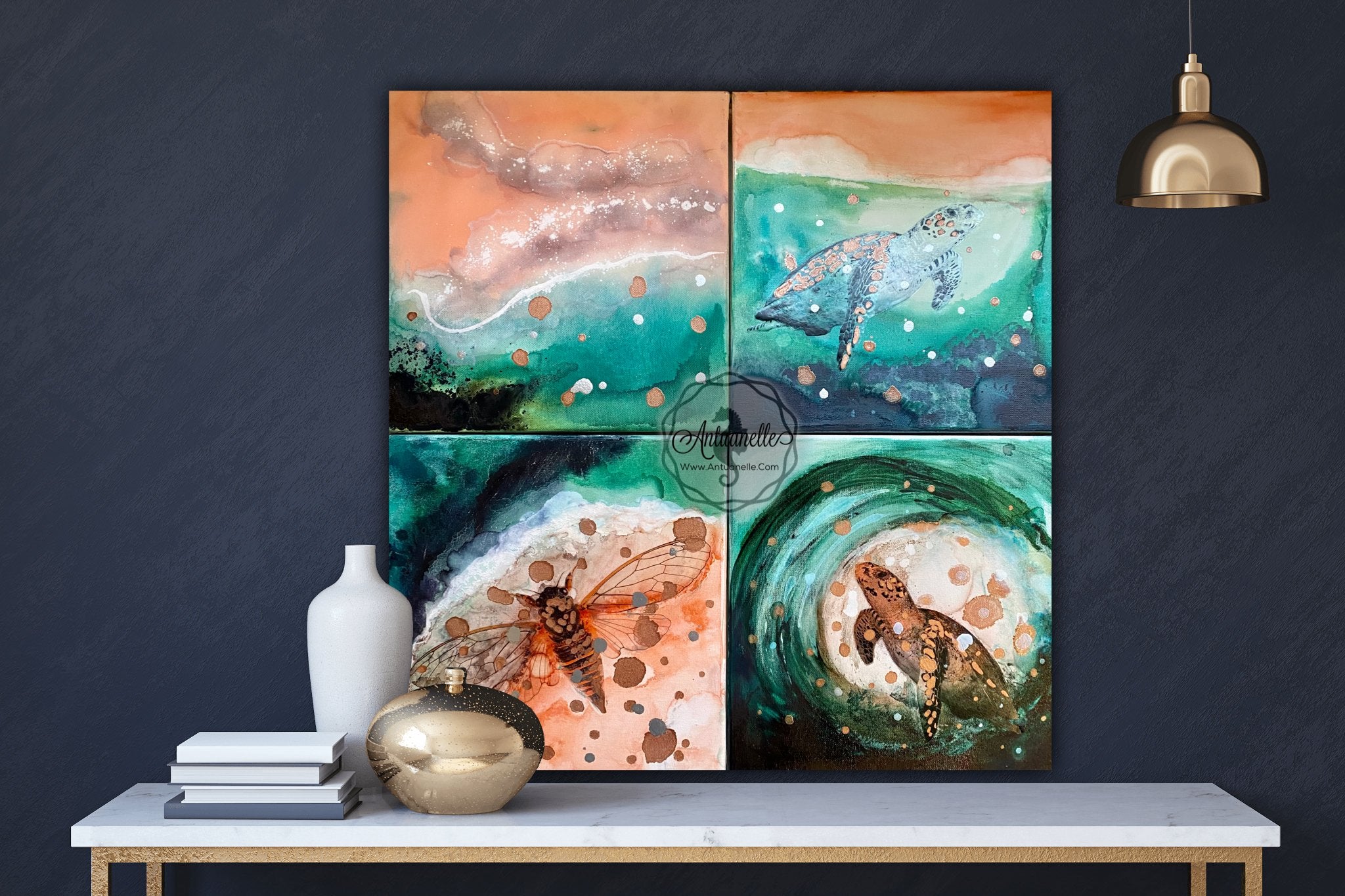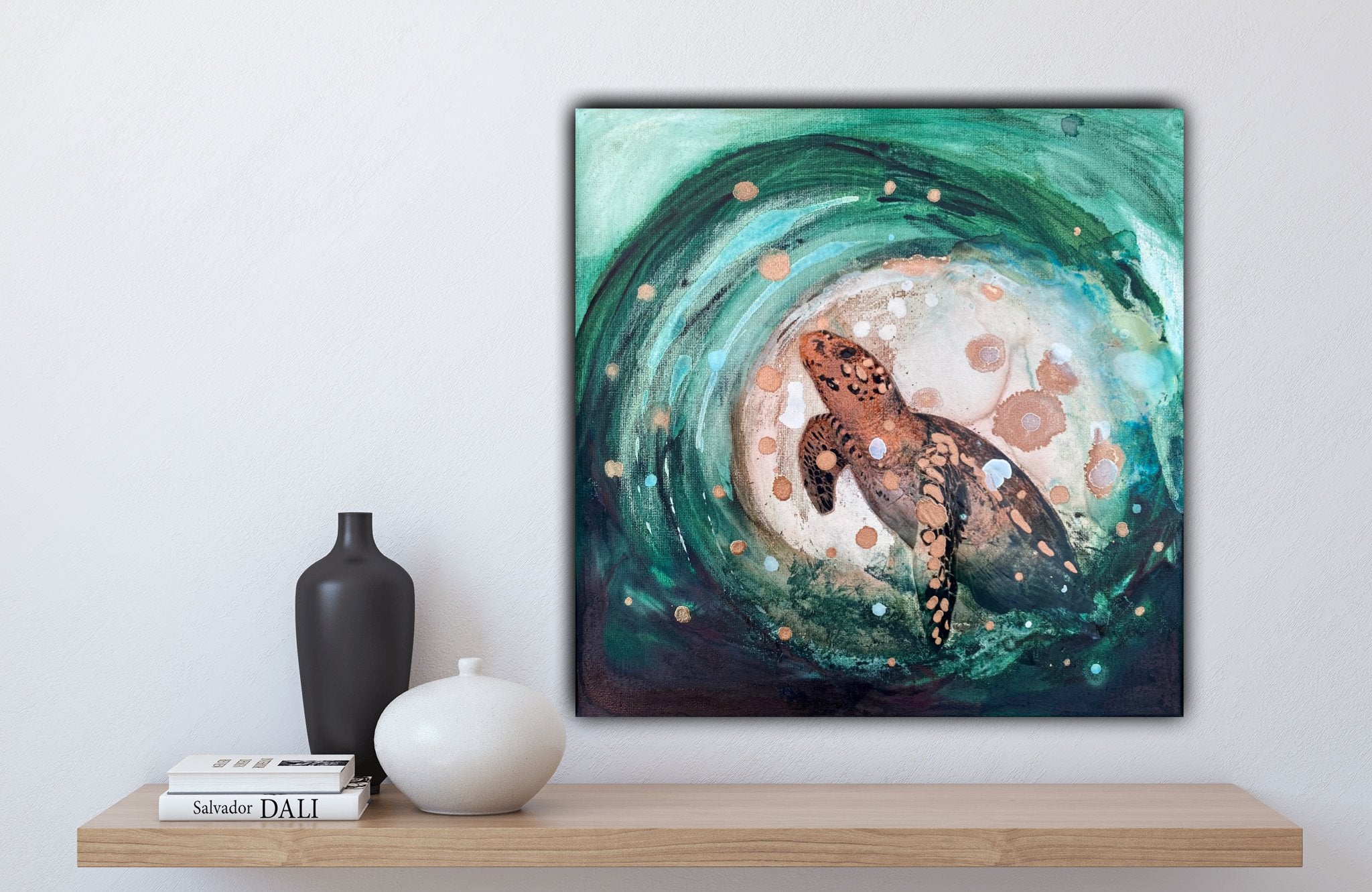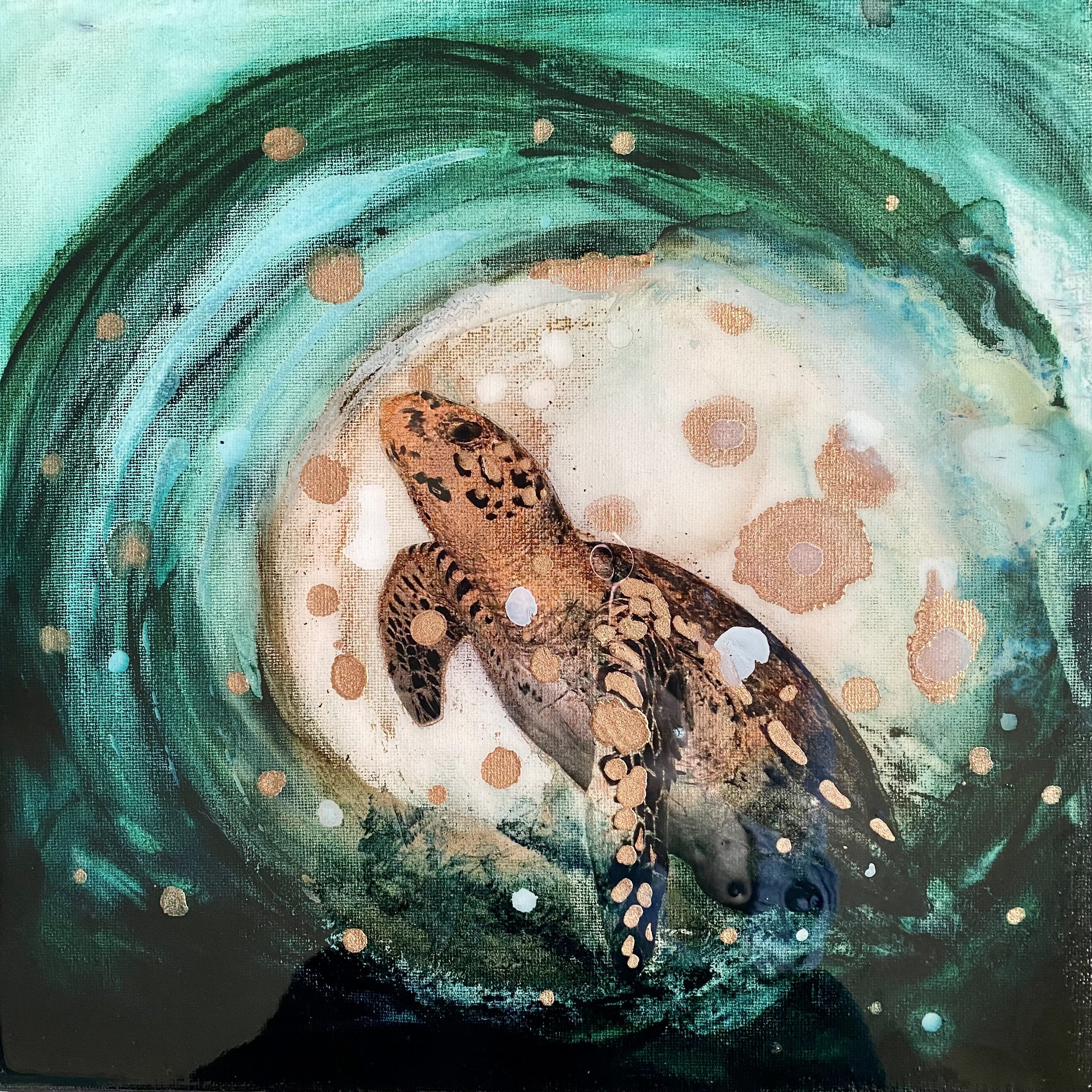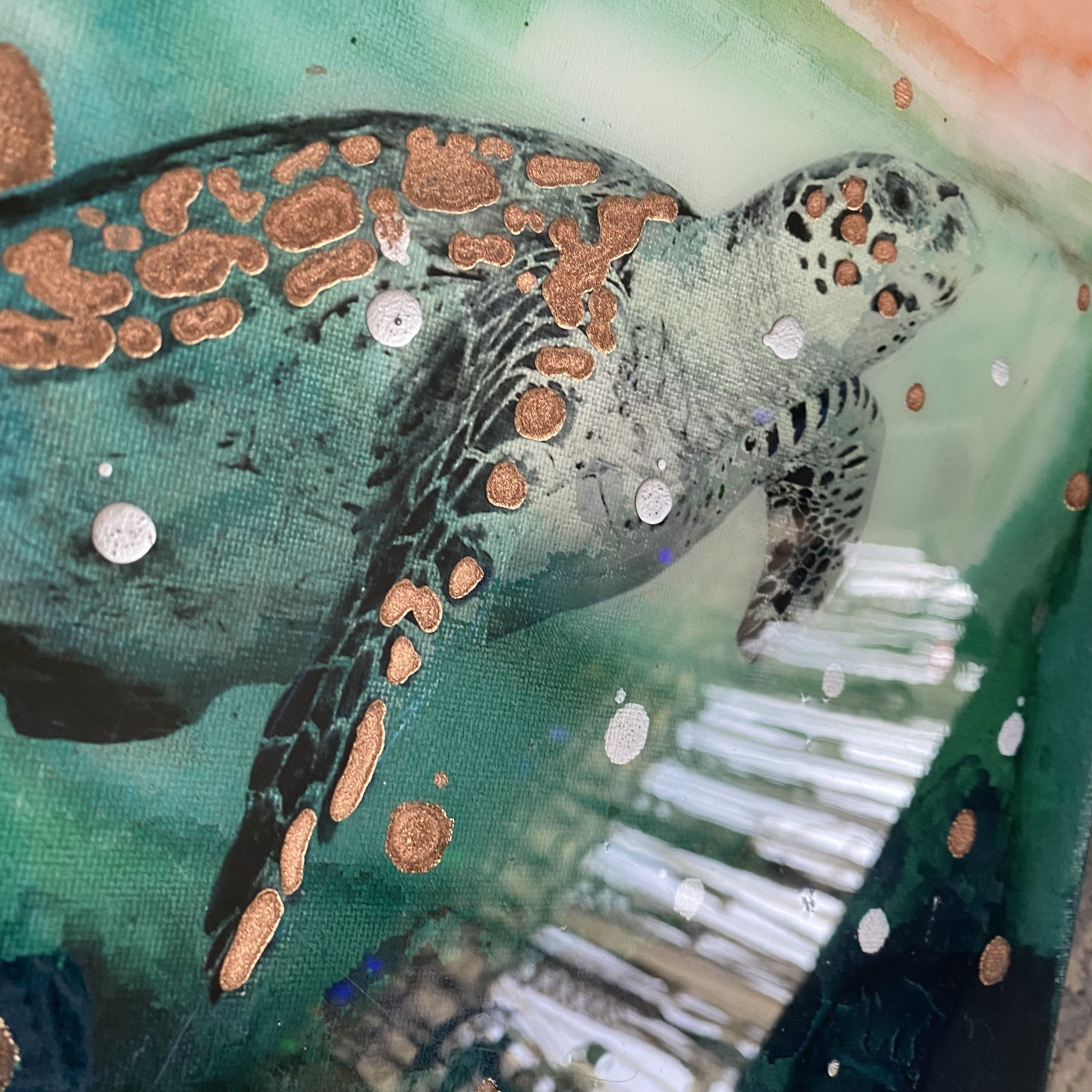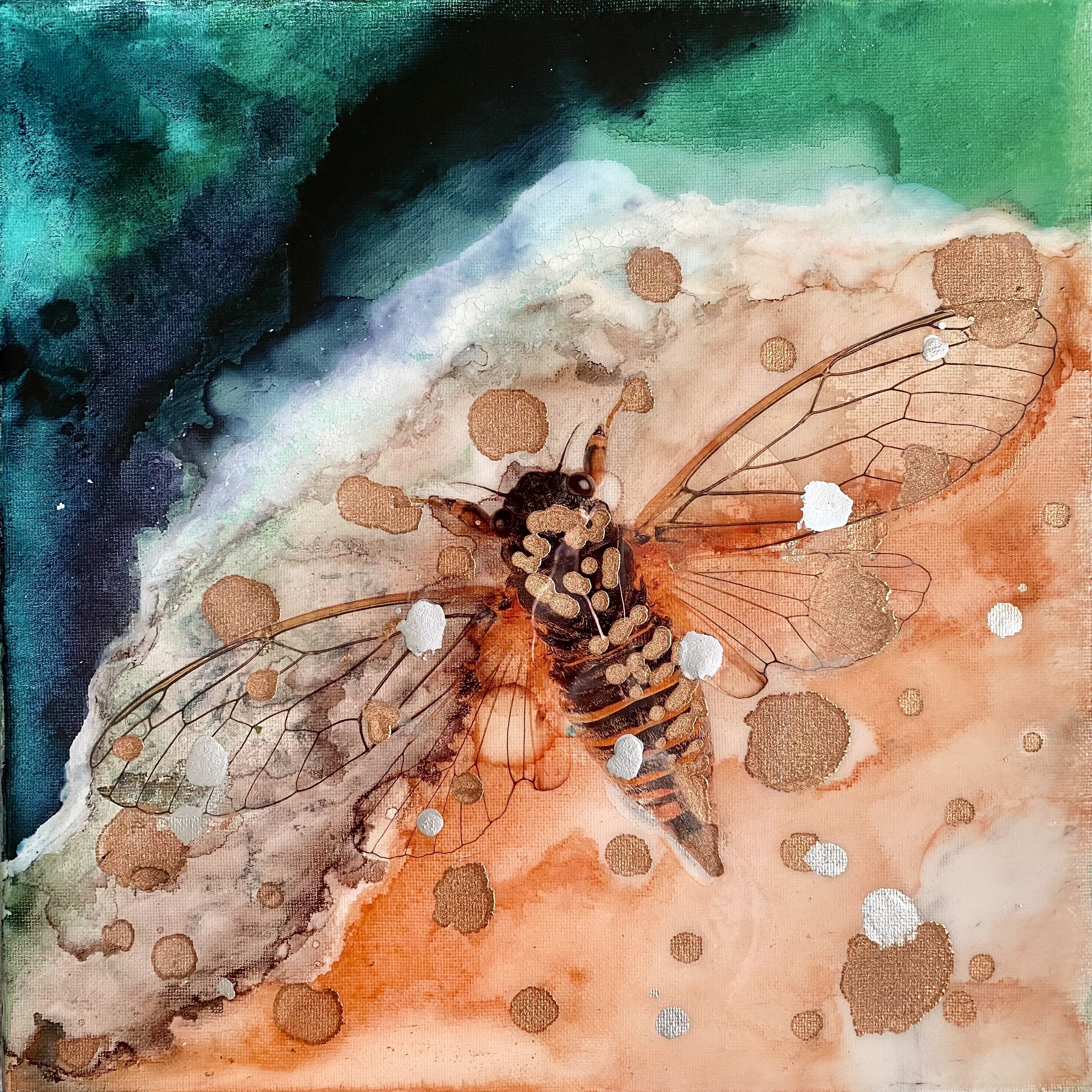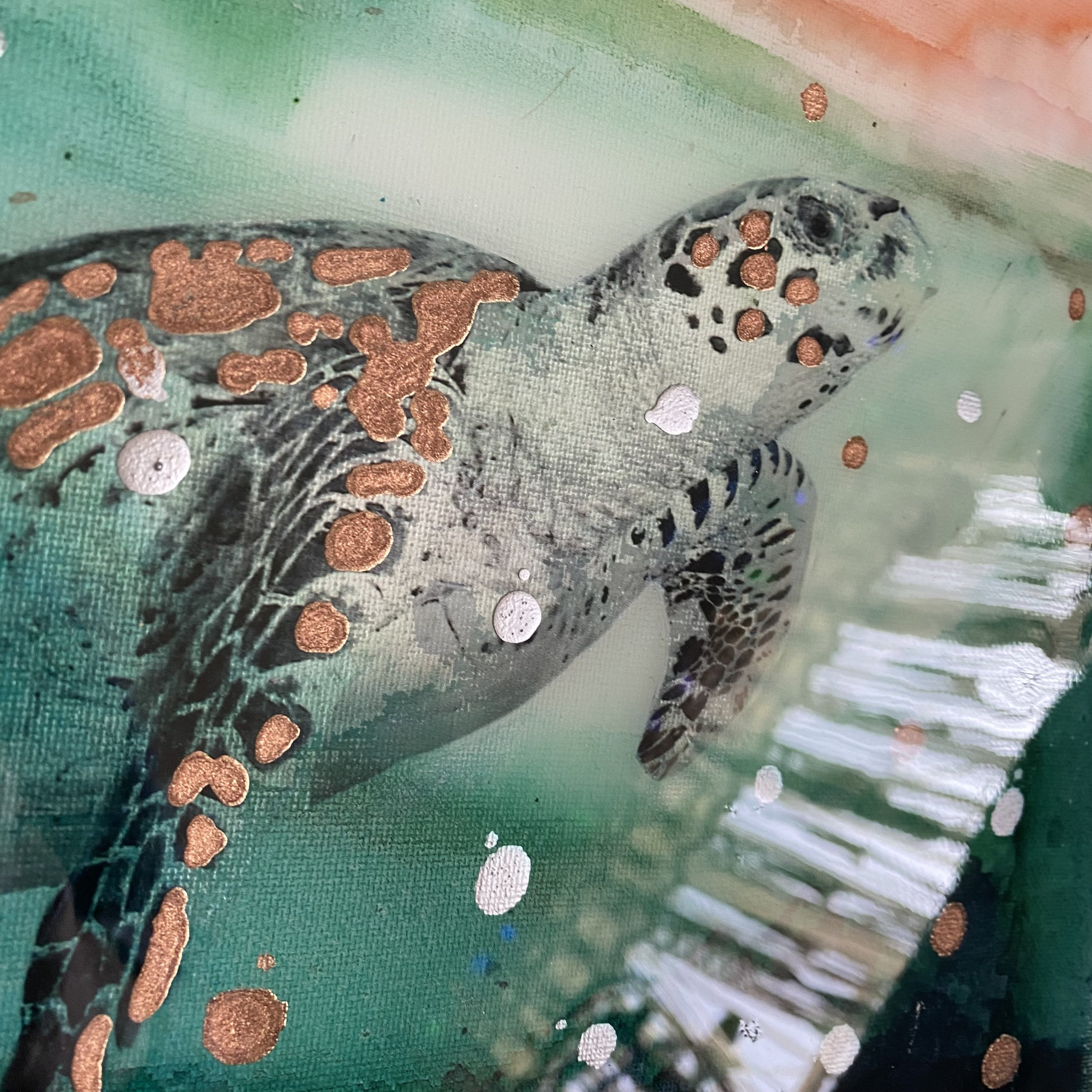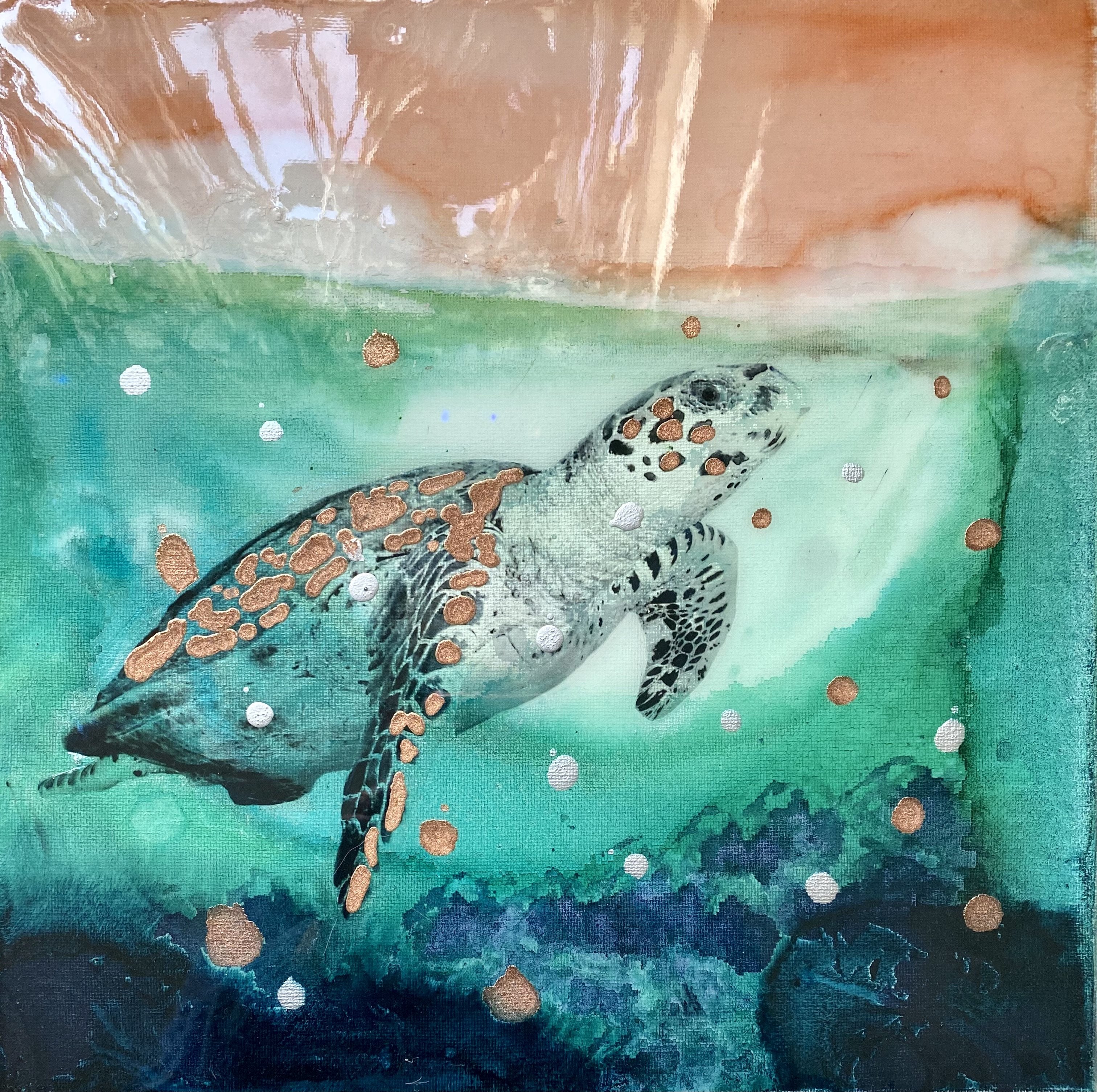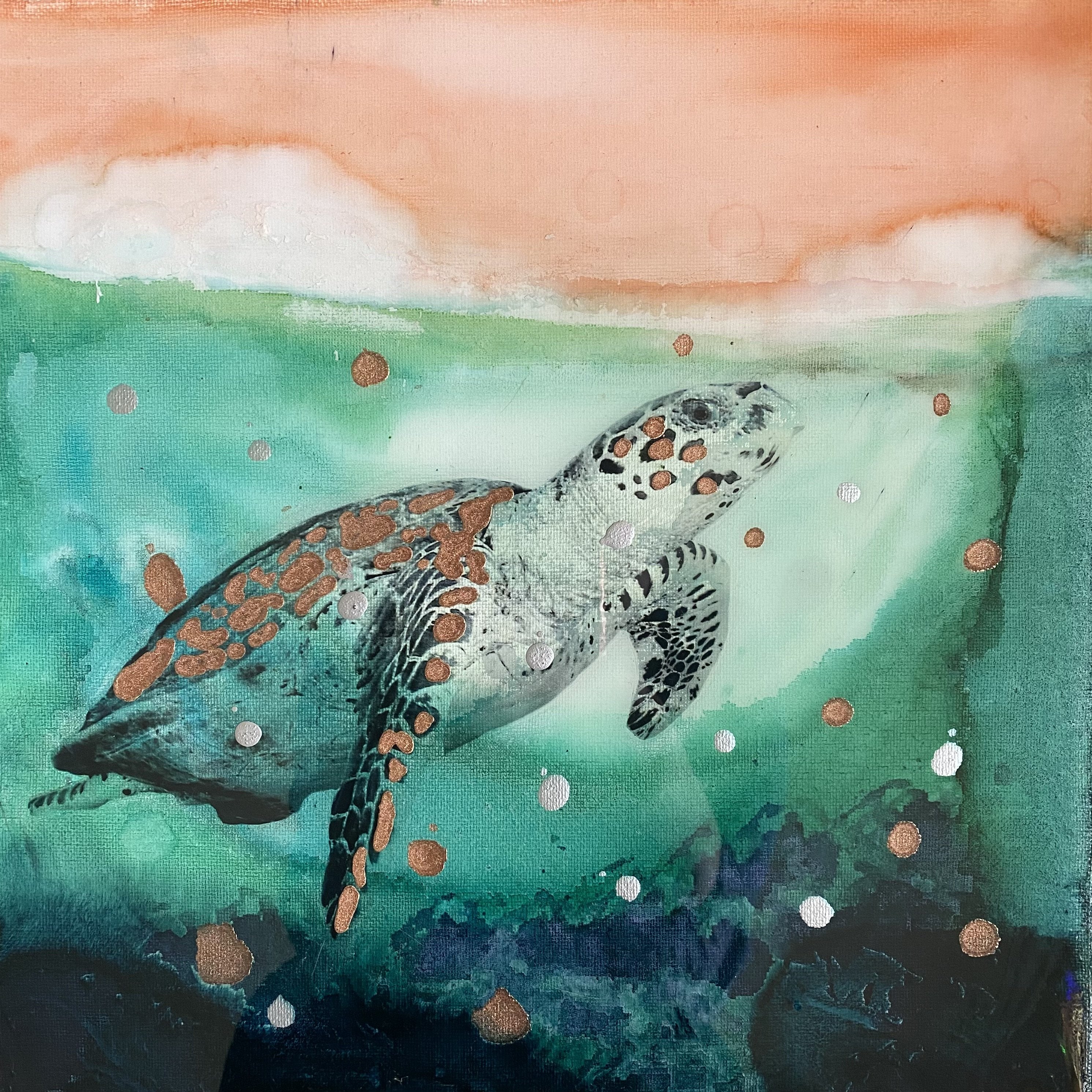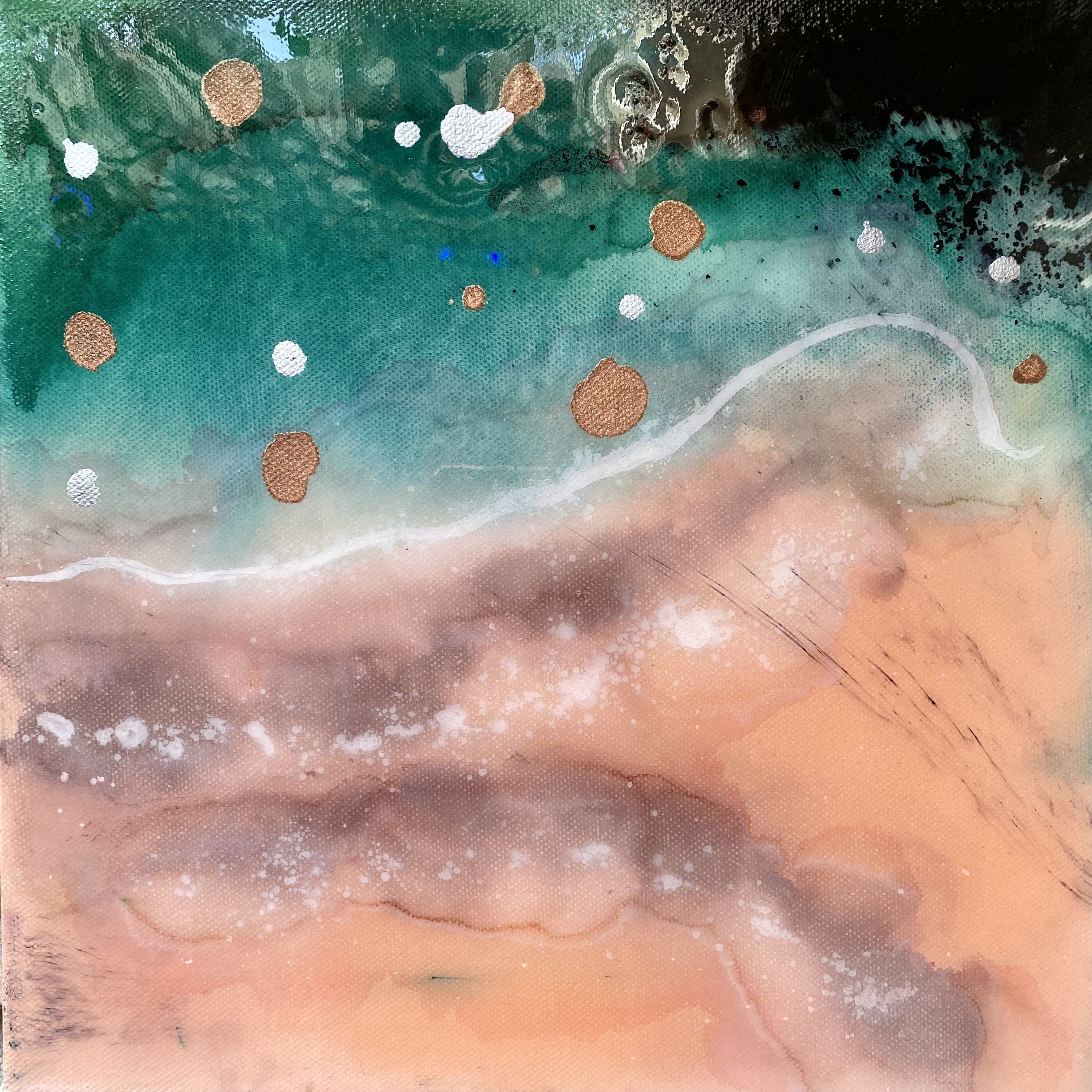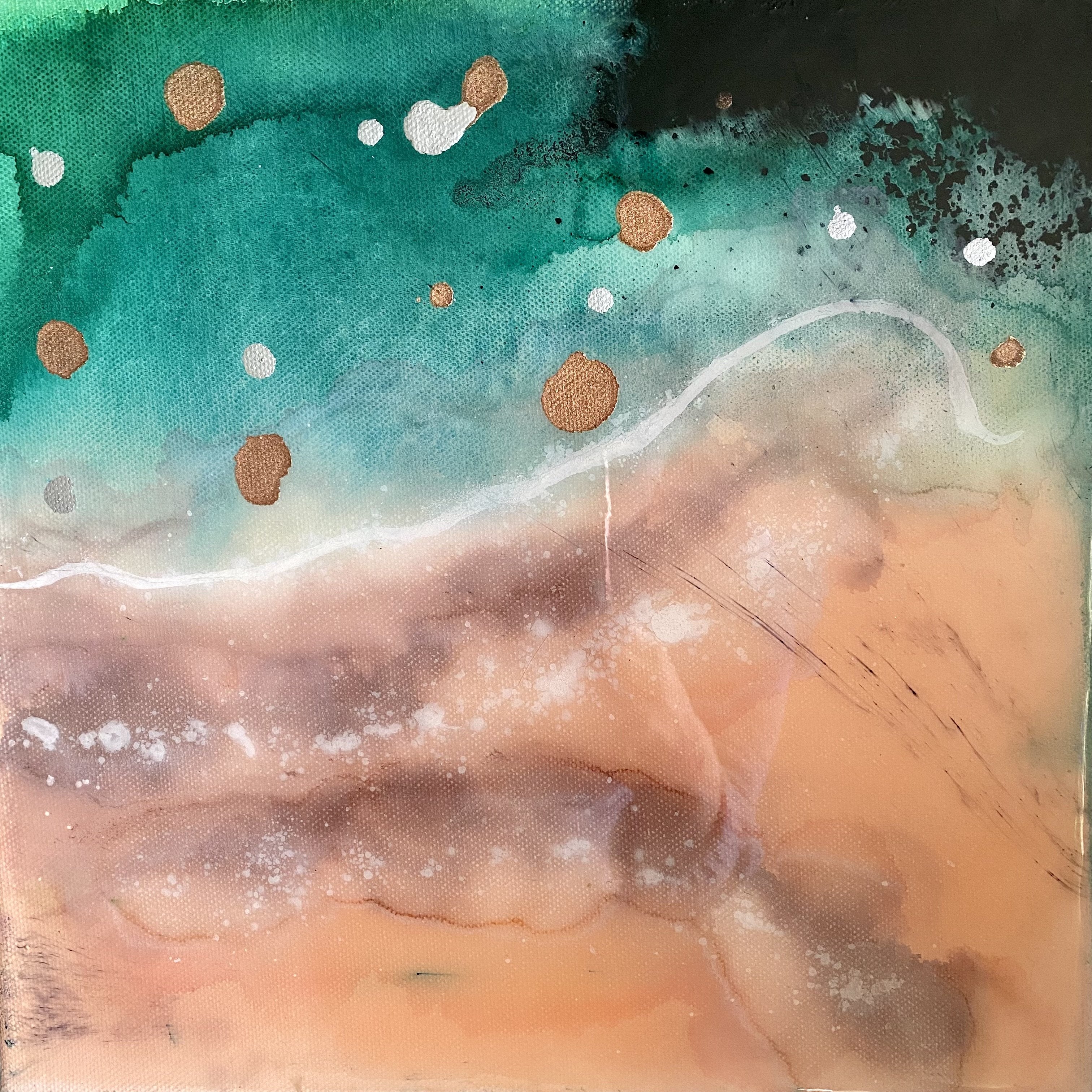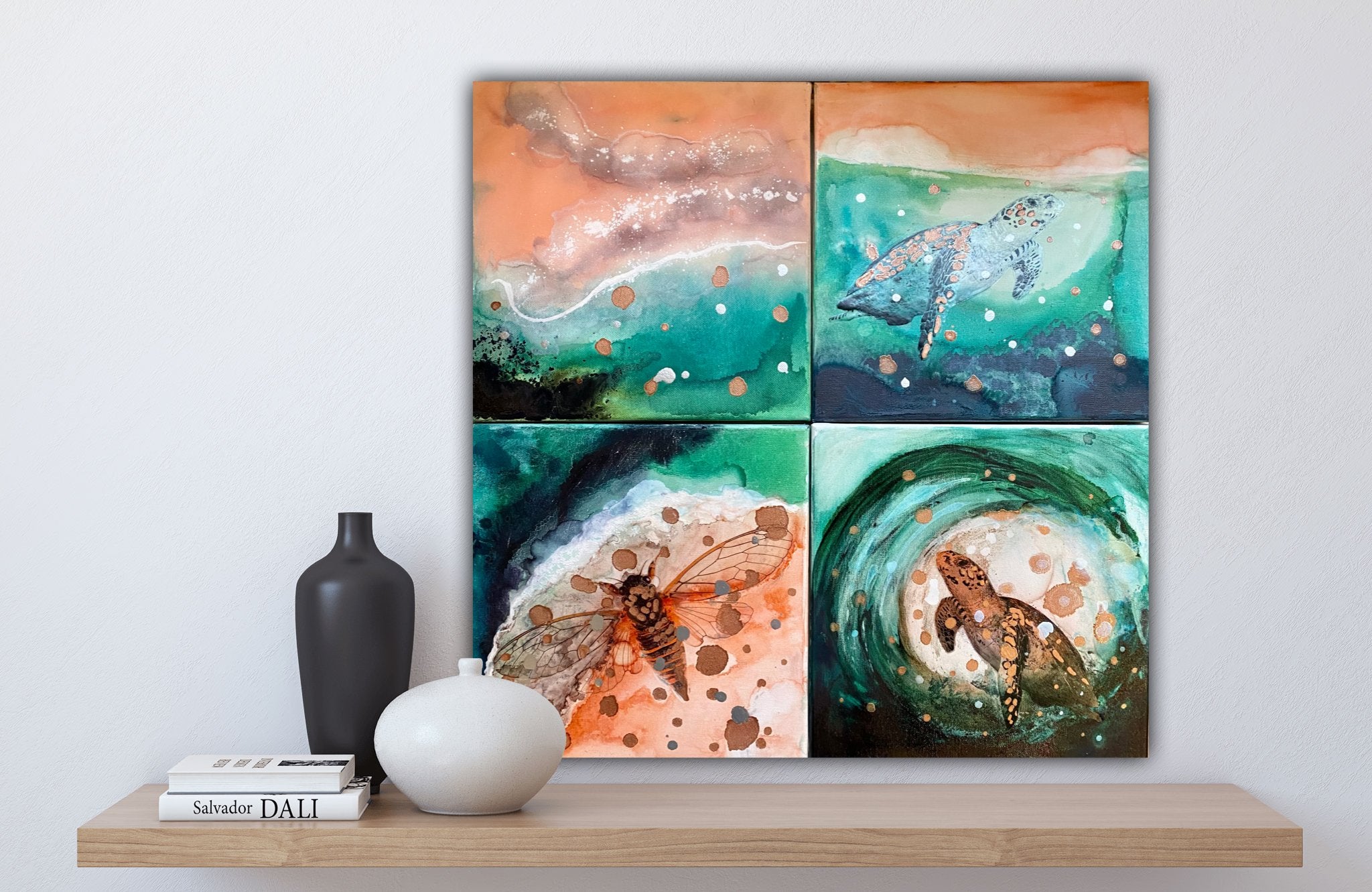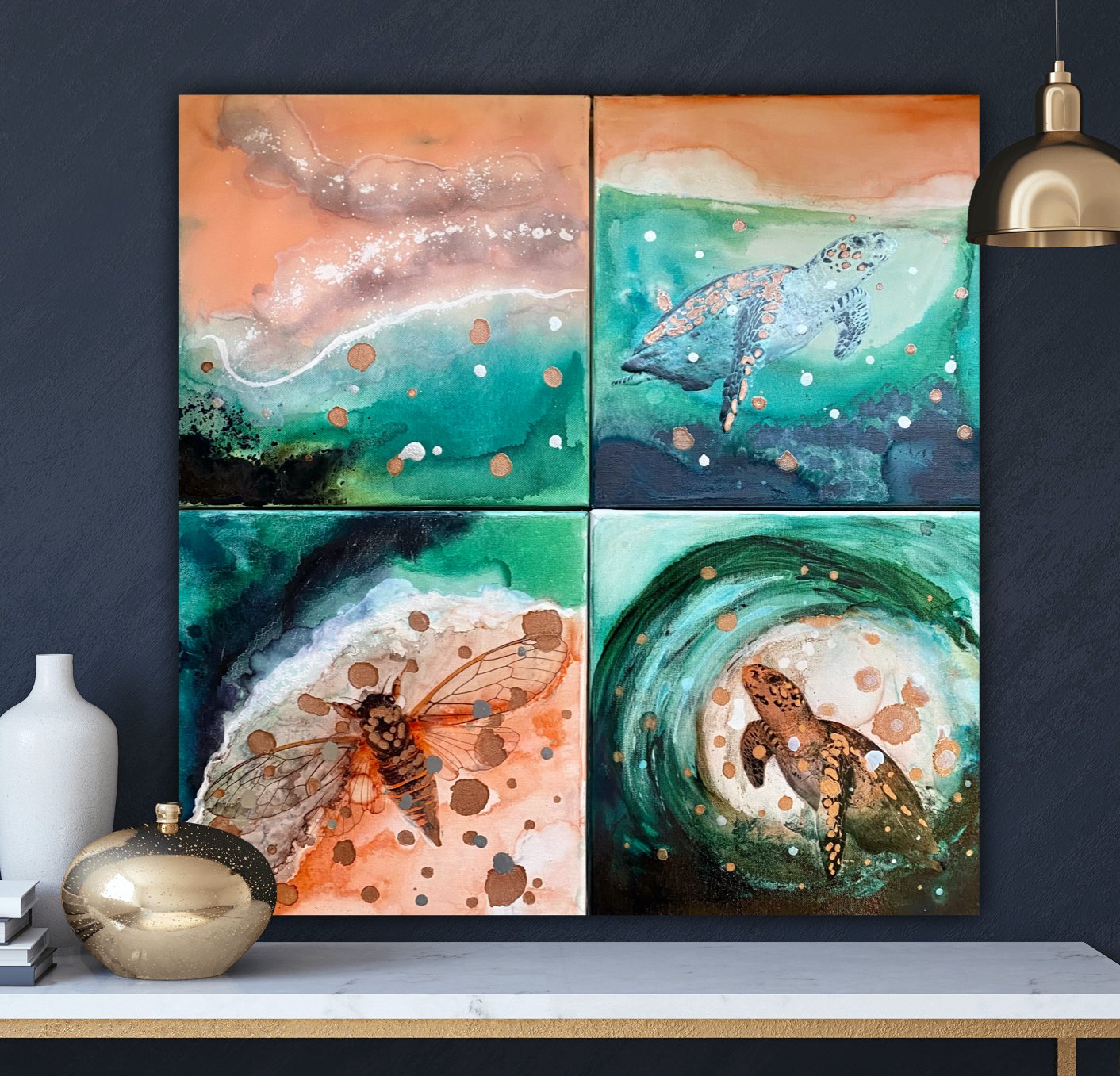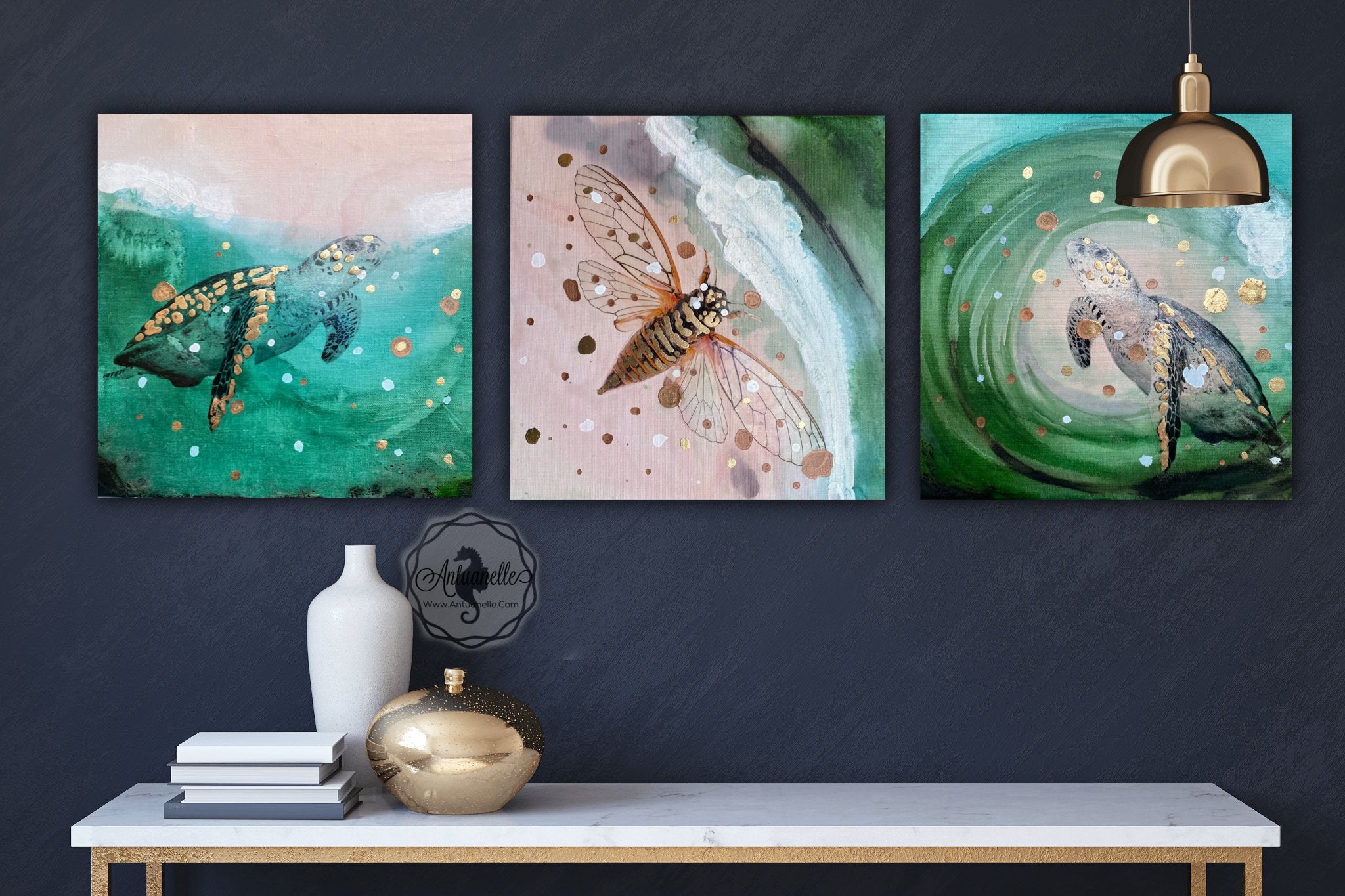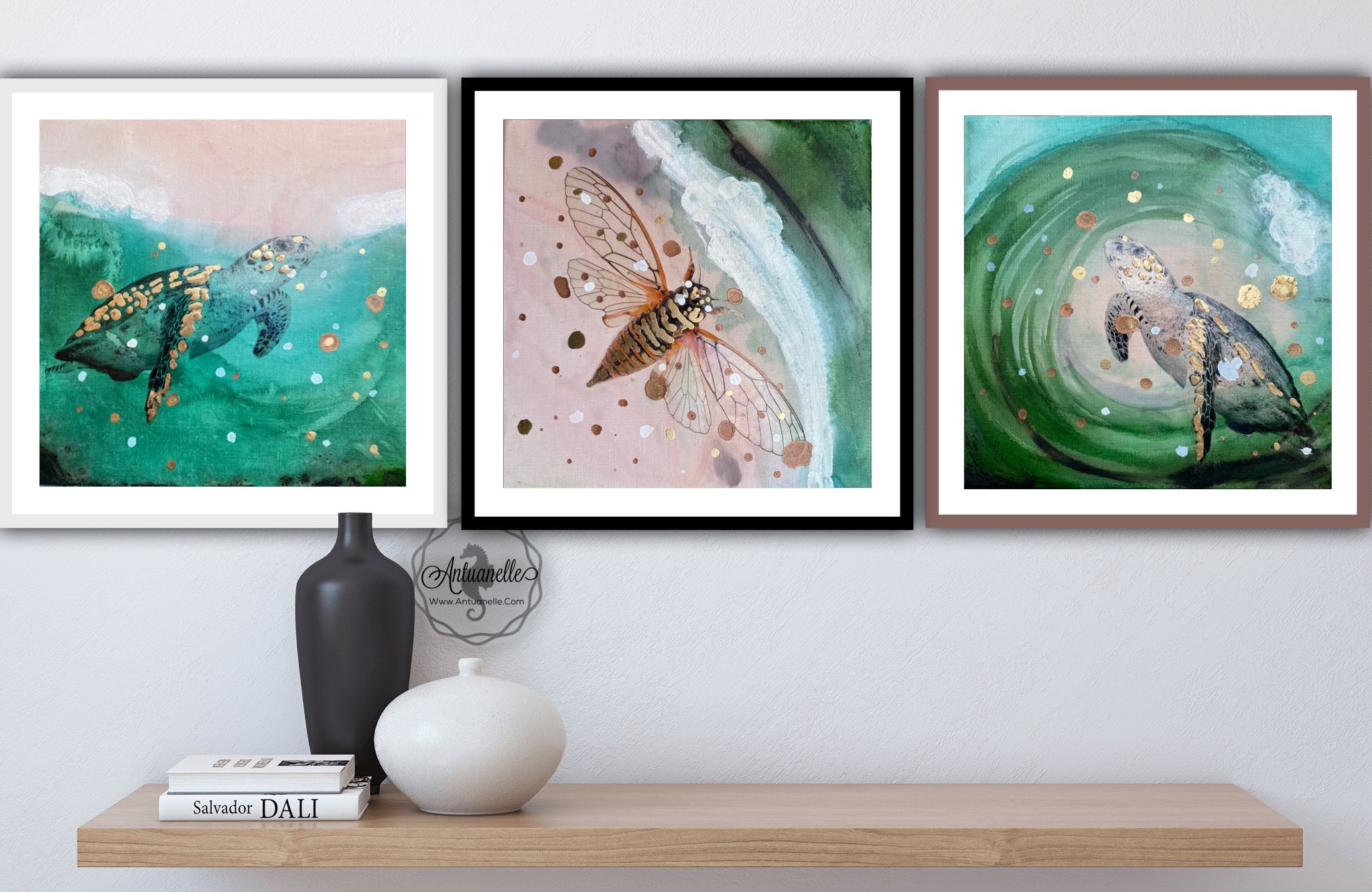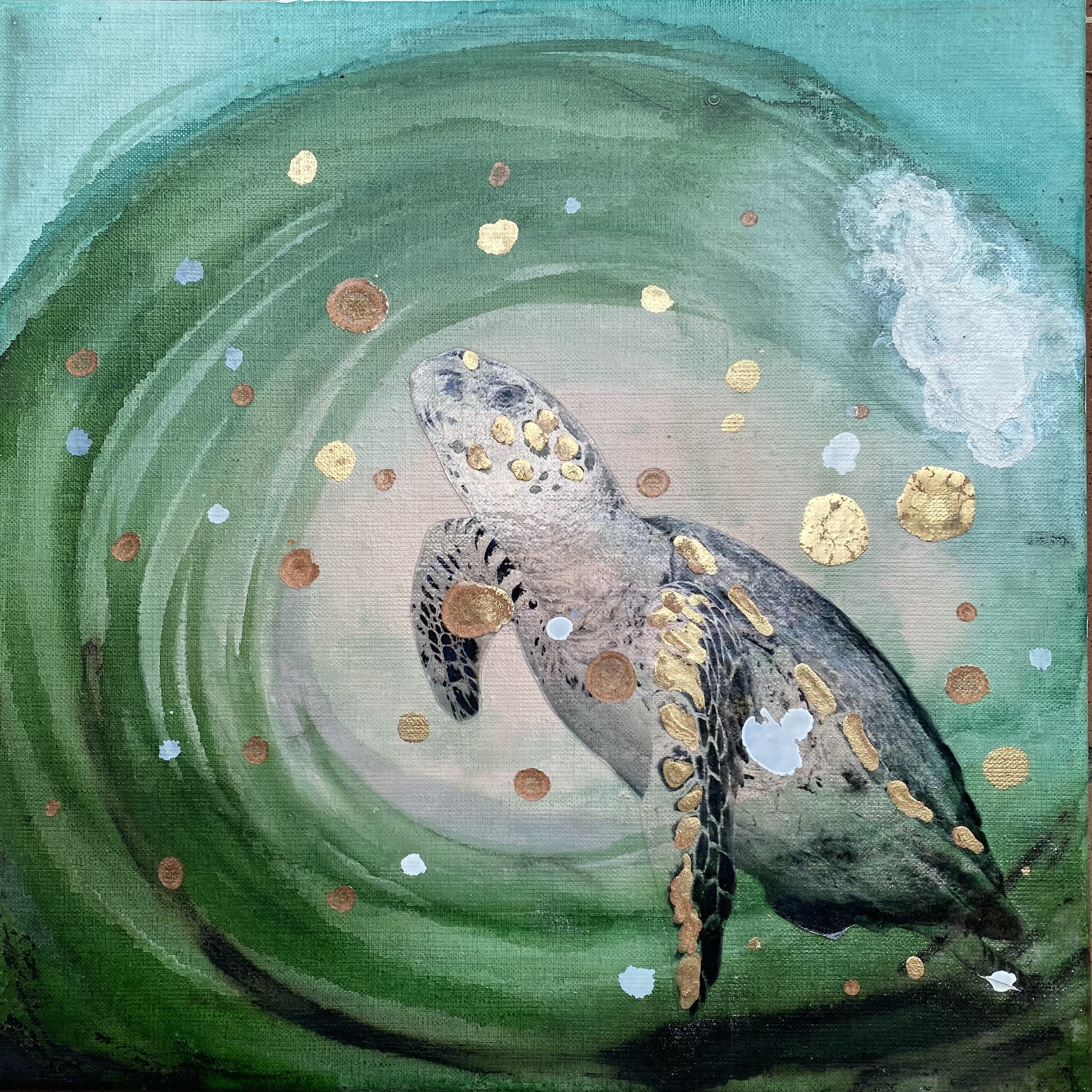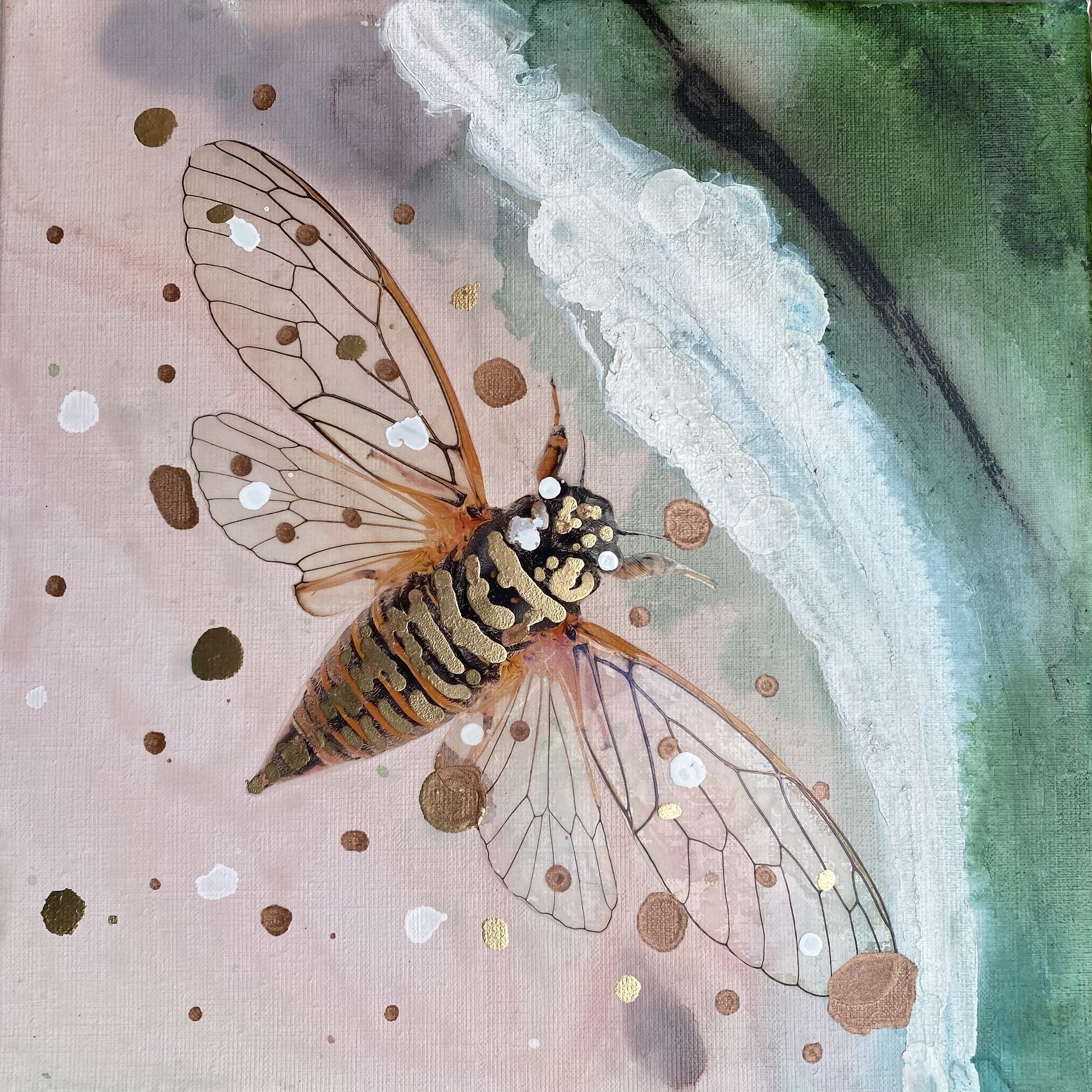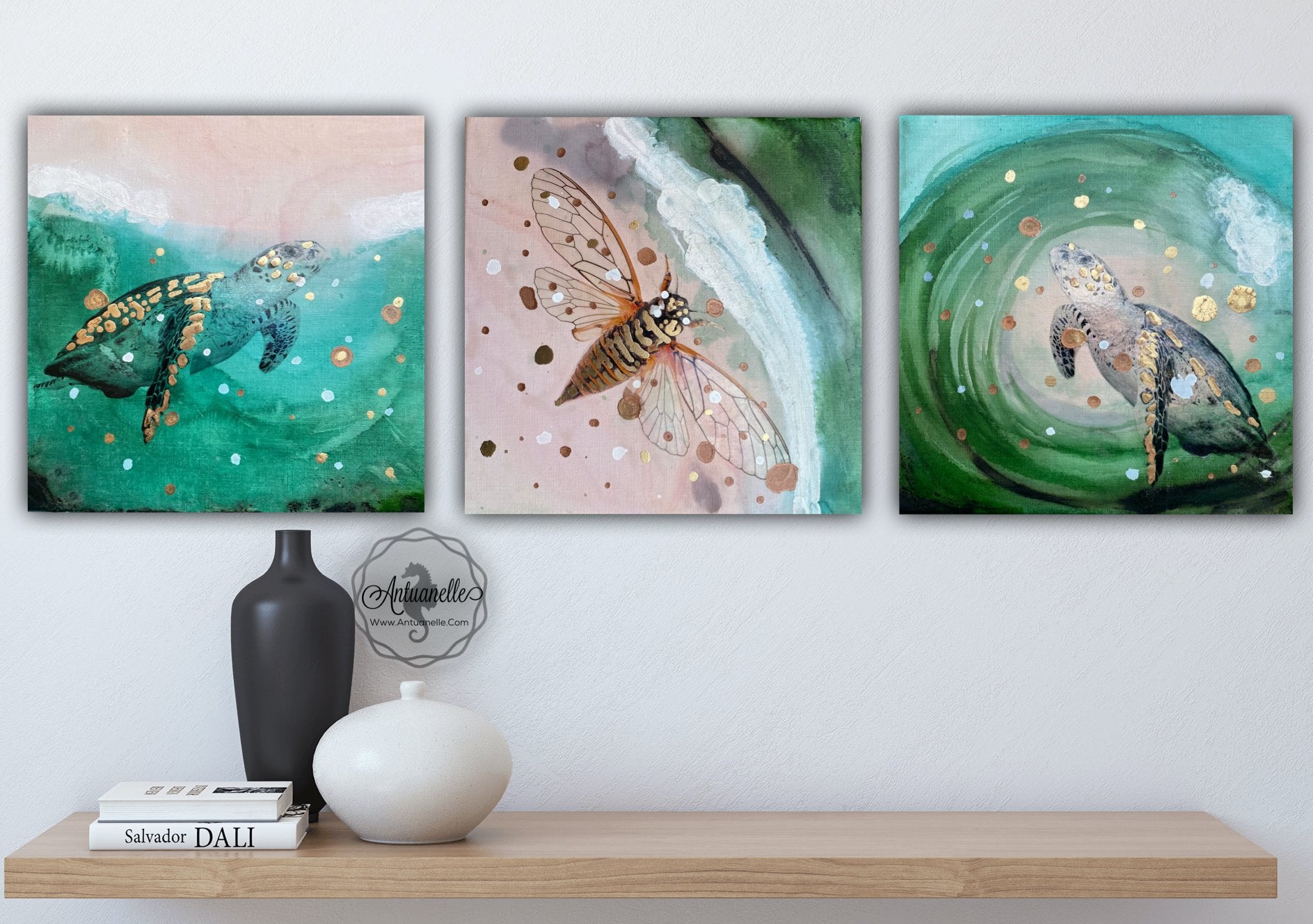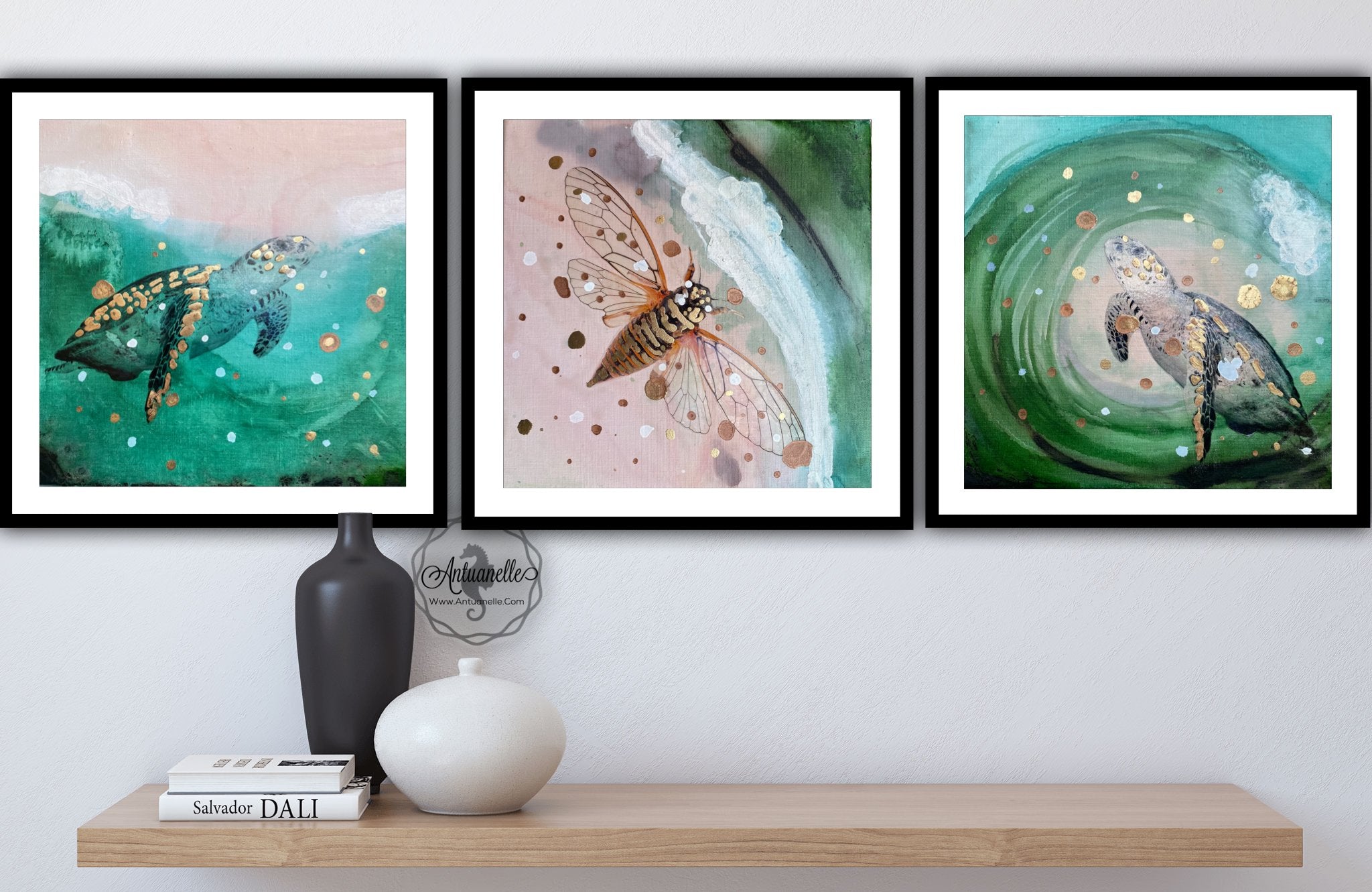 Close to Extinction Bright set of 4 - Ocean Turtle Cicada Art- Gallery Wall
Ocean Turtle Cicada Original Art Green Ocean and Orange Peachy Beach
Made to support WWF Sea Turtle Conservation Program - Adopt a Sea Turtle - Portion of sale is donated to WWF making a symbolic adoption in support of Sea Turtle Survival.
Sea Turtles and Cicada will be a perfect Gift for your loved ones for Kids Room or Nursery decor. Velvety Green and Peachy Orange colors will add warm tones to your walls this Autumn.
4 small canvases 30x30cm each IN STOCK AND READY TO SHIP
Set of 4 canvasses
Ready to Hang
Over the last 200 years, human activities have tipped the scales against the survival of these ancient mariners. Slaughtered for their eggs, meat, skin, and shells, sea turtles suffer from poaching and over-exploitation. They also face habitat destruction and accidental capture—known as bycatch—in fishing gear. Climate change has an impact on turtle nesting sites; it alters sand temperatures, which then affects the sex of hatchlings. Nearly all species of sea turtle are now classified as endangered, with three of the seven existing species being critically endangered.
 This Abstract Close to Extinction Bright set of 4 is available as : Original Artwork and Fine Art Print -
Please see [TYPE OF ART] description tab.
1) ORIGINAL Artwork. 
Rare and valuable gemstone and seashells accents sticking out of glass like surface

Ready to Hang
2) Fine Art Print : 
Completely Flat

3 finishes - photo  Paper, Plastic Acrylic Perspex  and Canvas
FREE SHIPPING Australia and USA
Buyer Protection:Your purchase will arrive as described. 3 Days returns.
All images and paintings are Copyright © Antuanelle

2012 

All rights reserved
Contact Me to get Free Mock up on Your wall
Chat Now - Send me a photo of Your wall and get Free Mock Up
Click "Chat" icon on right bottom corner of the page