15% OFF ALL Prints & Free Shipping. 50$ OFF Boho Neutral - Use Code [50$off]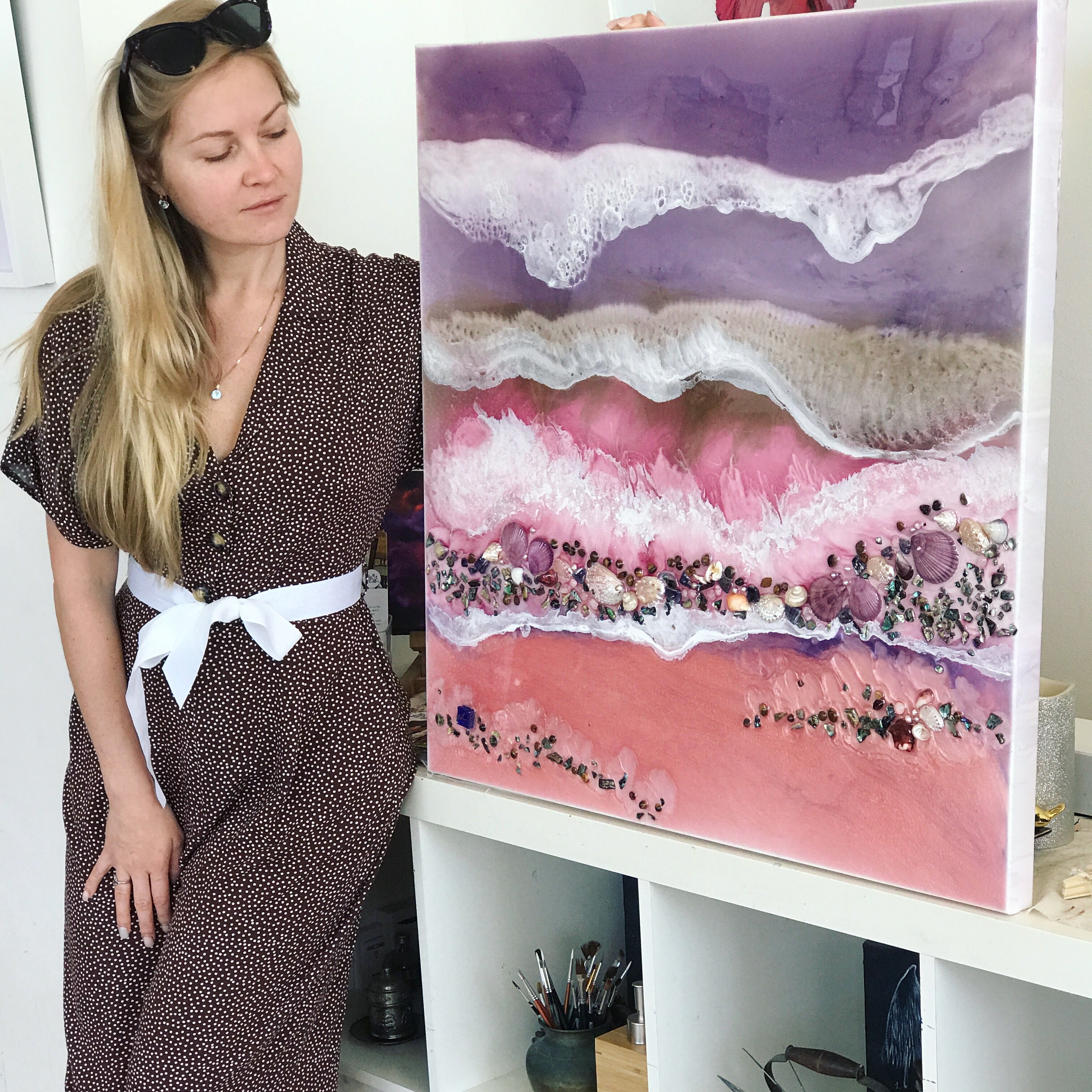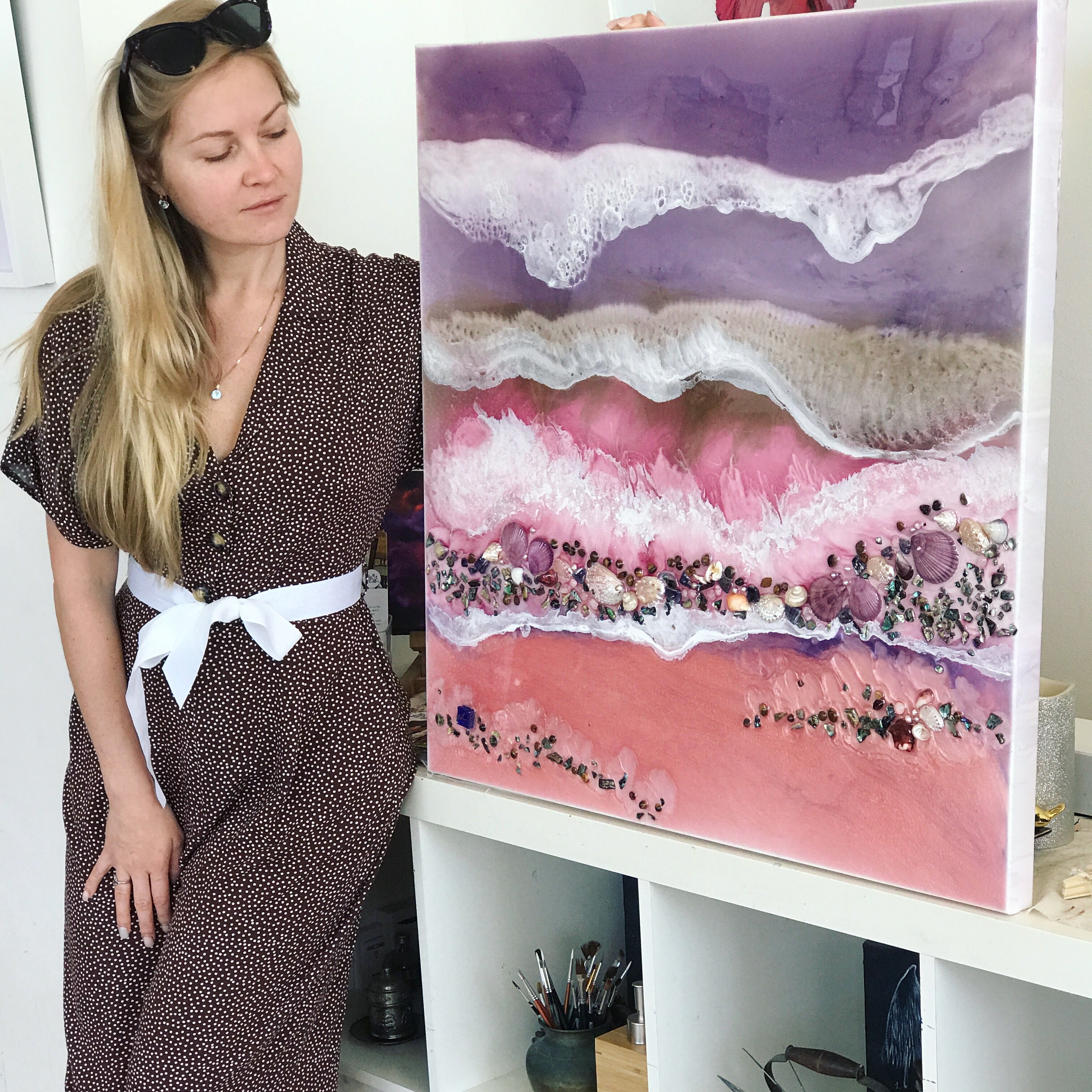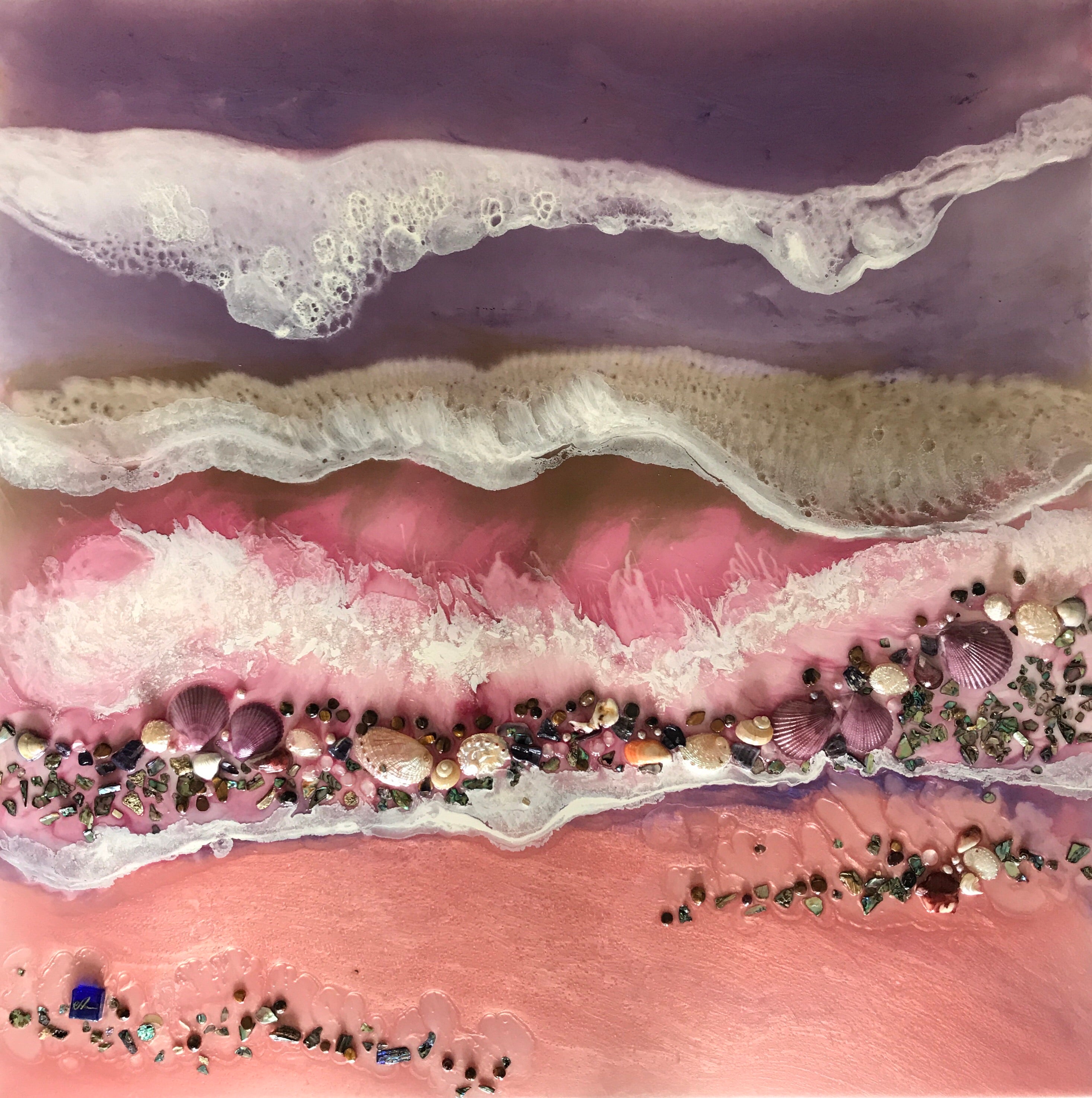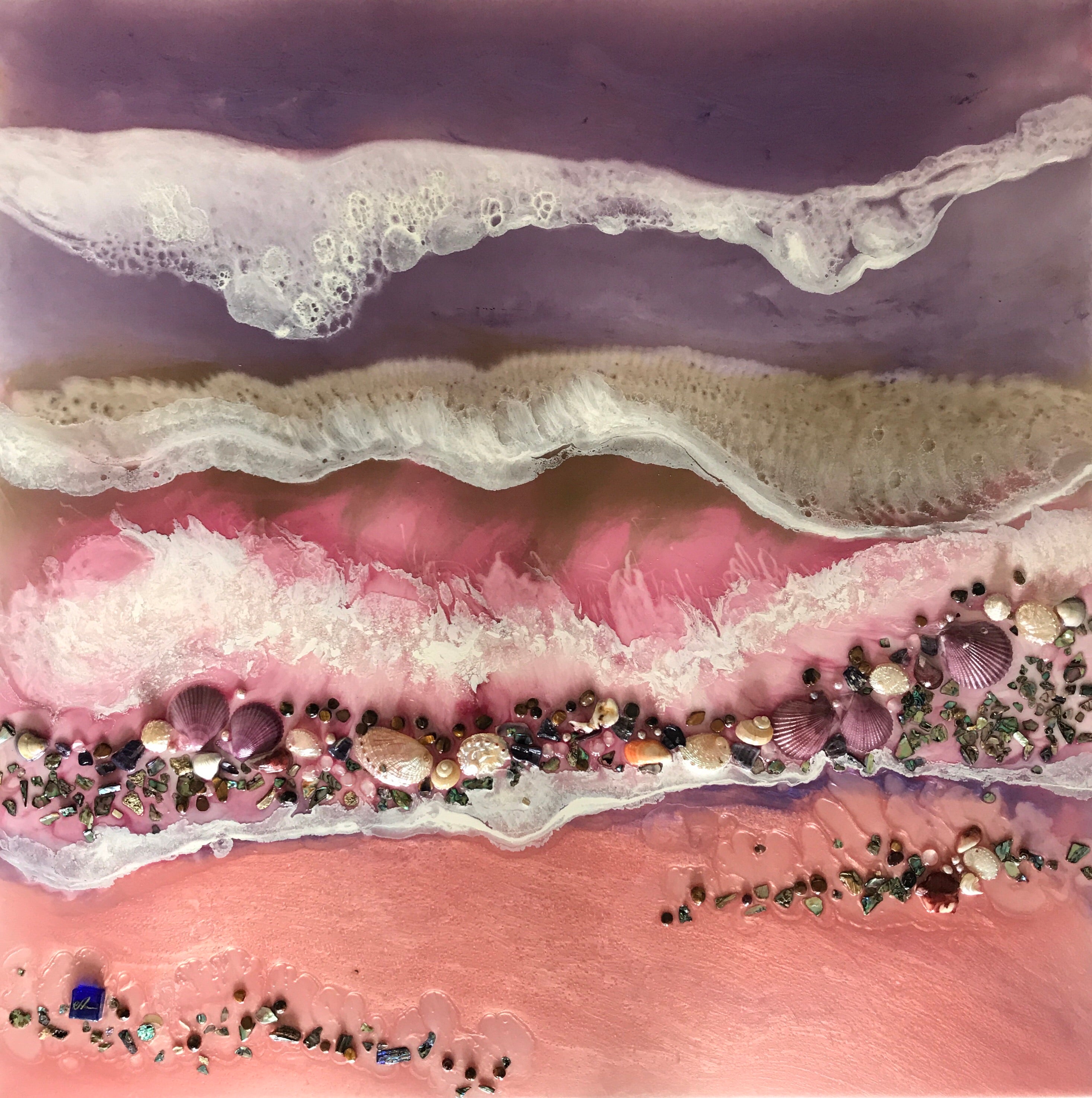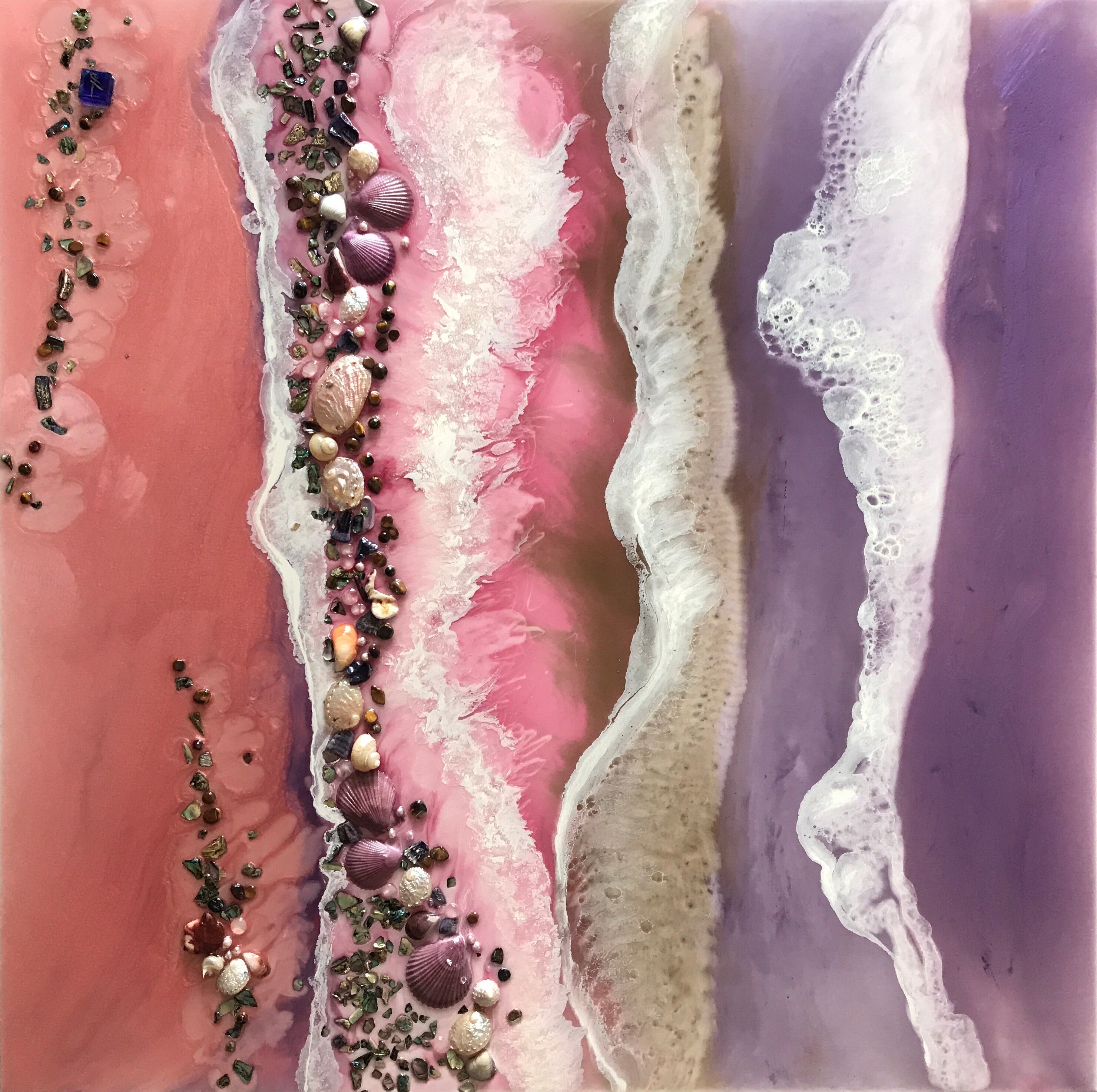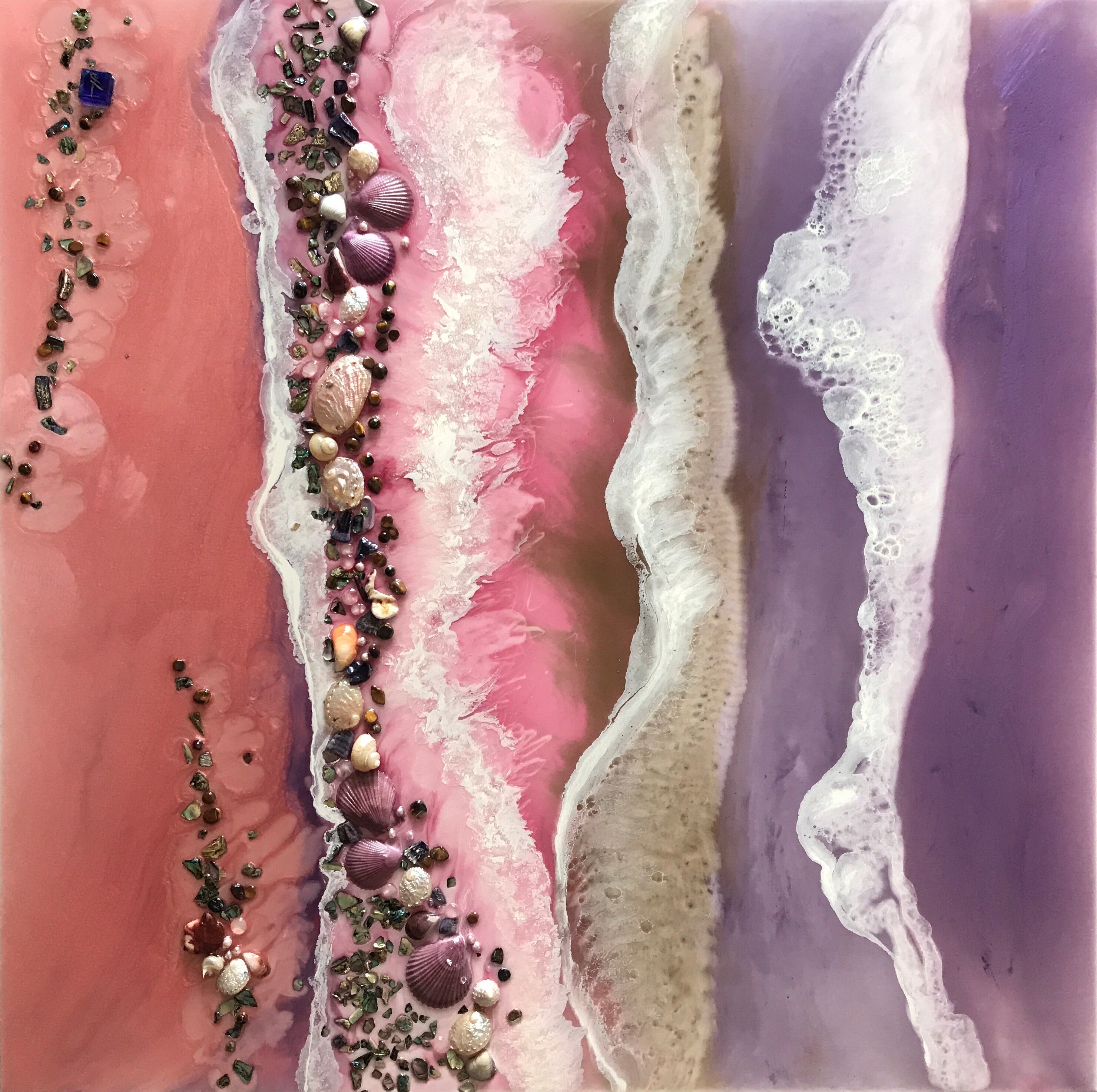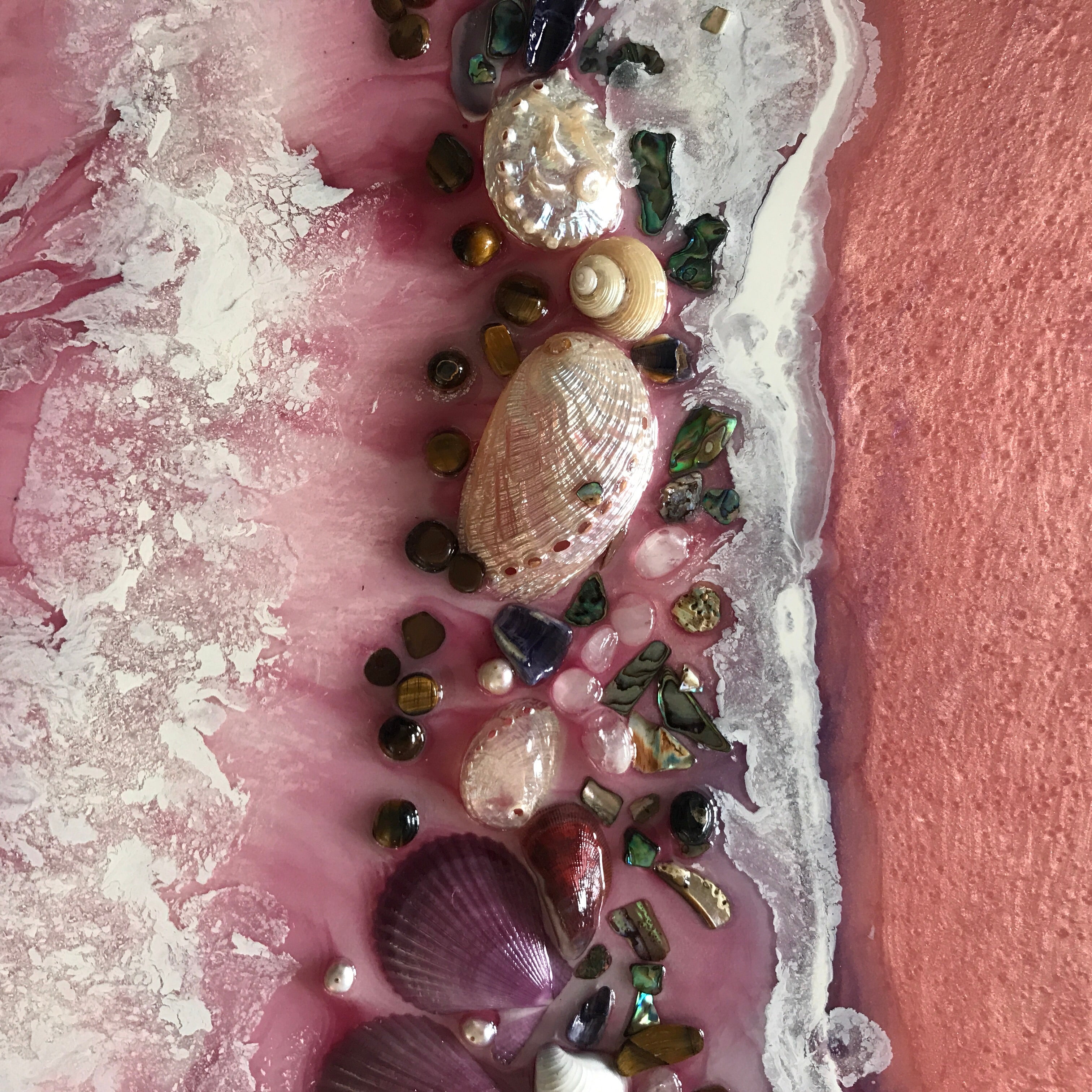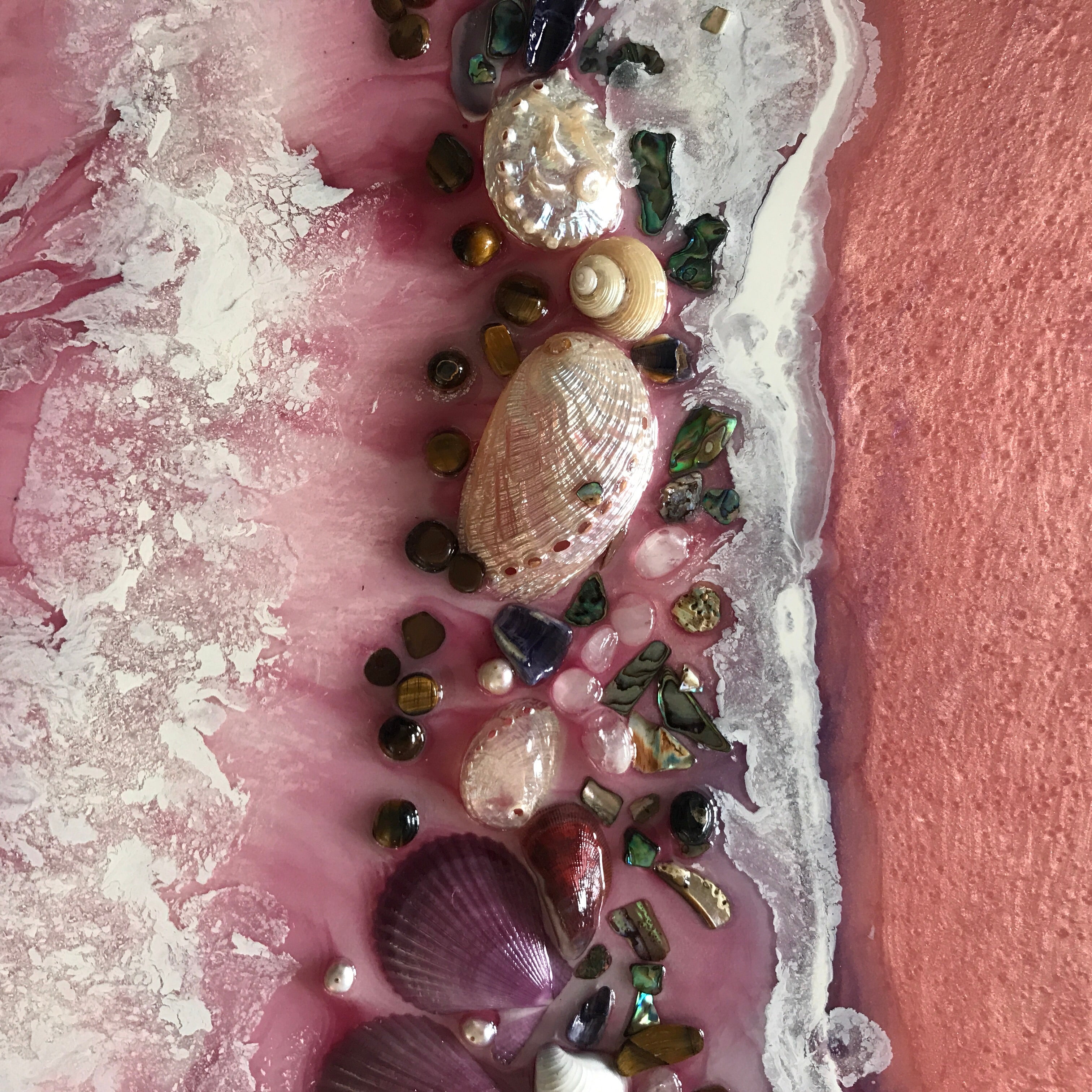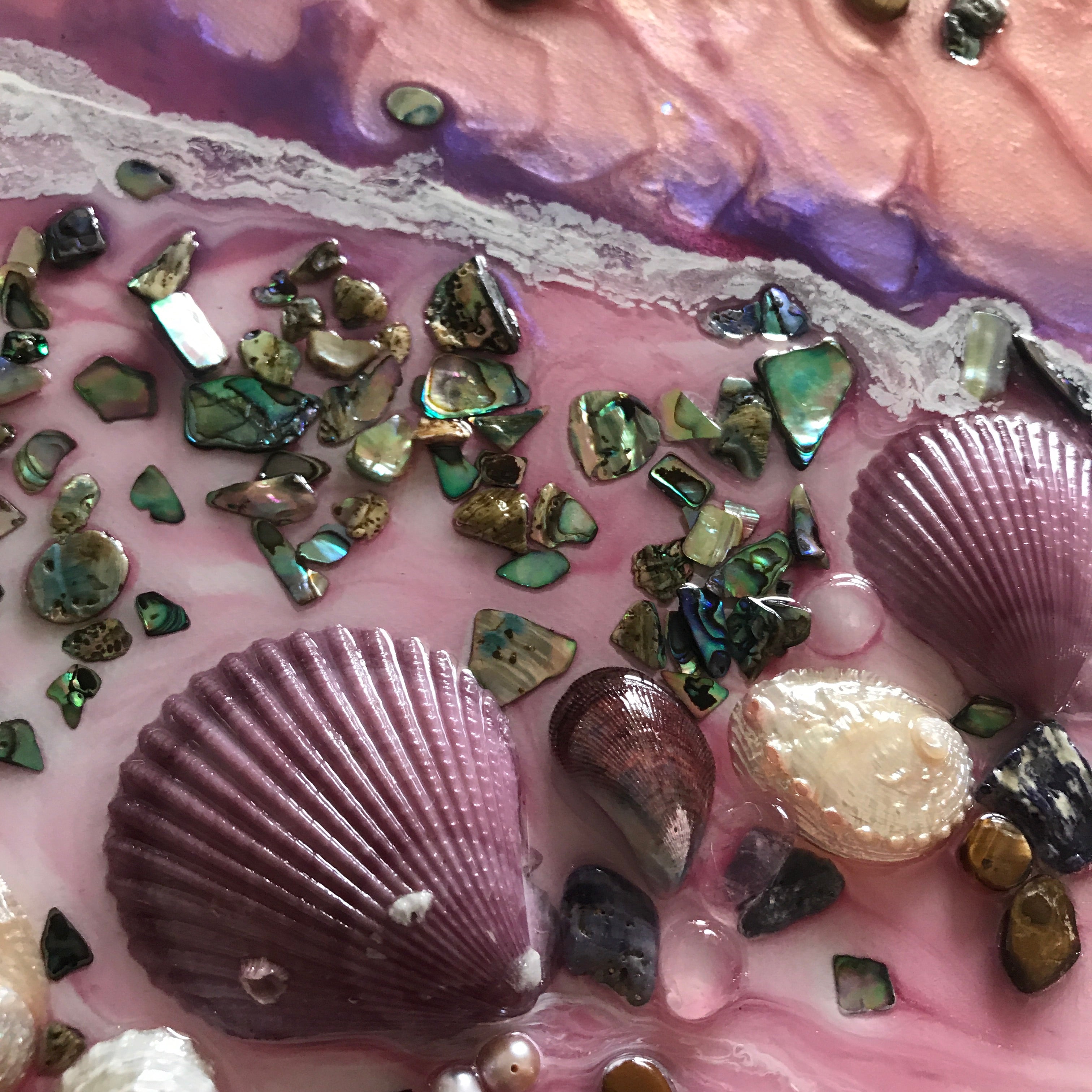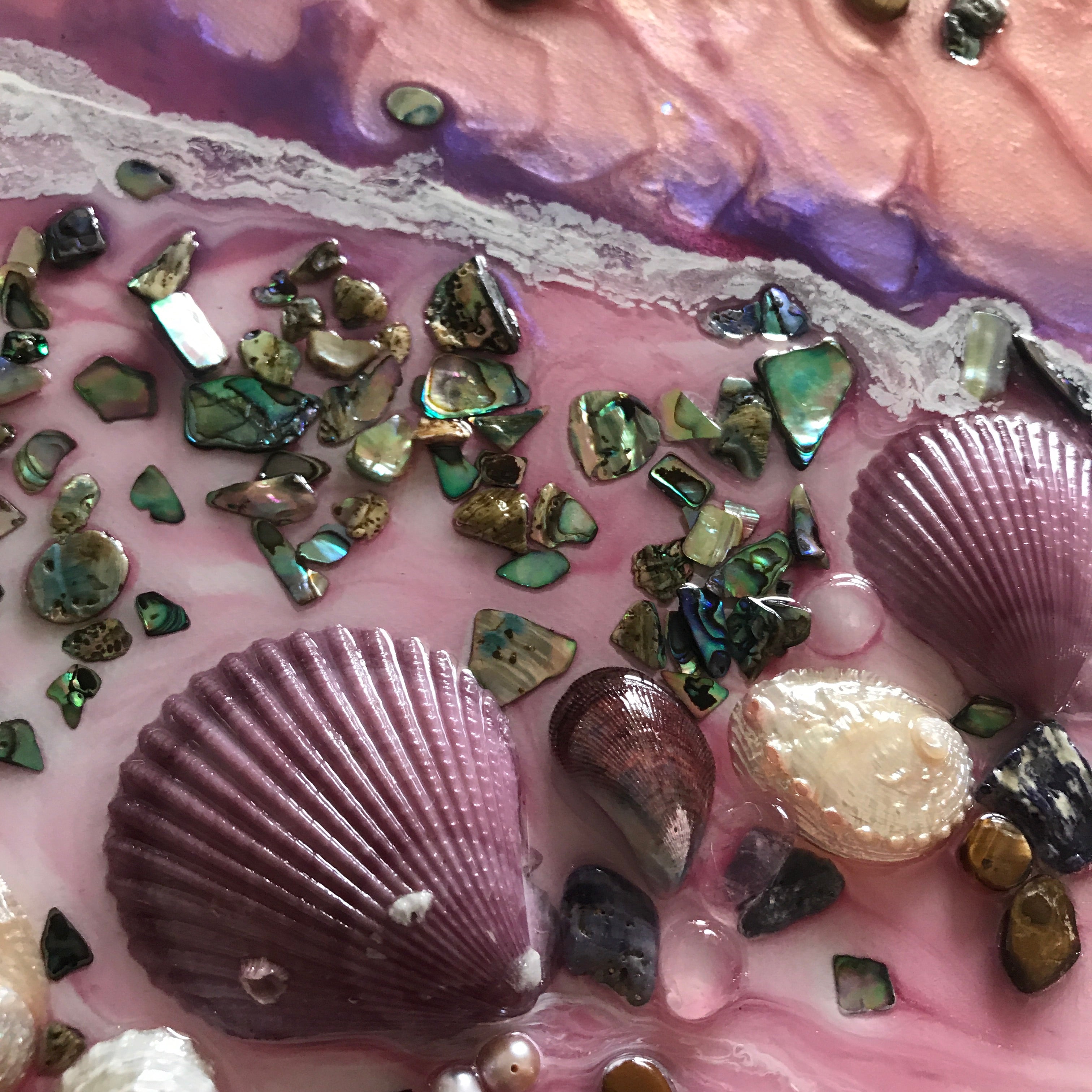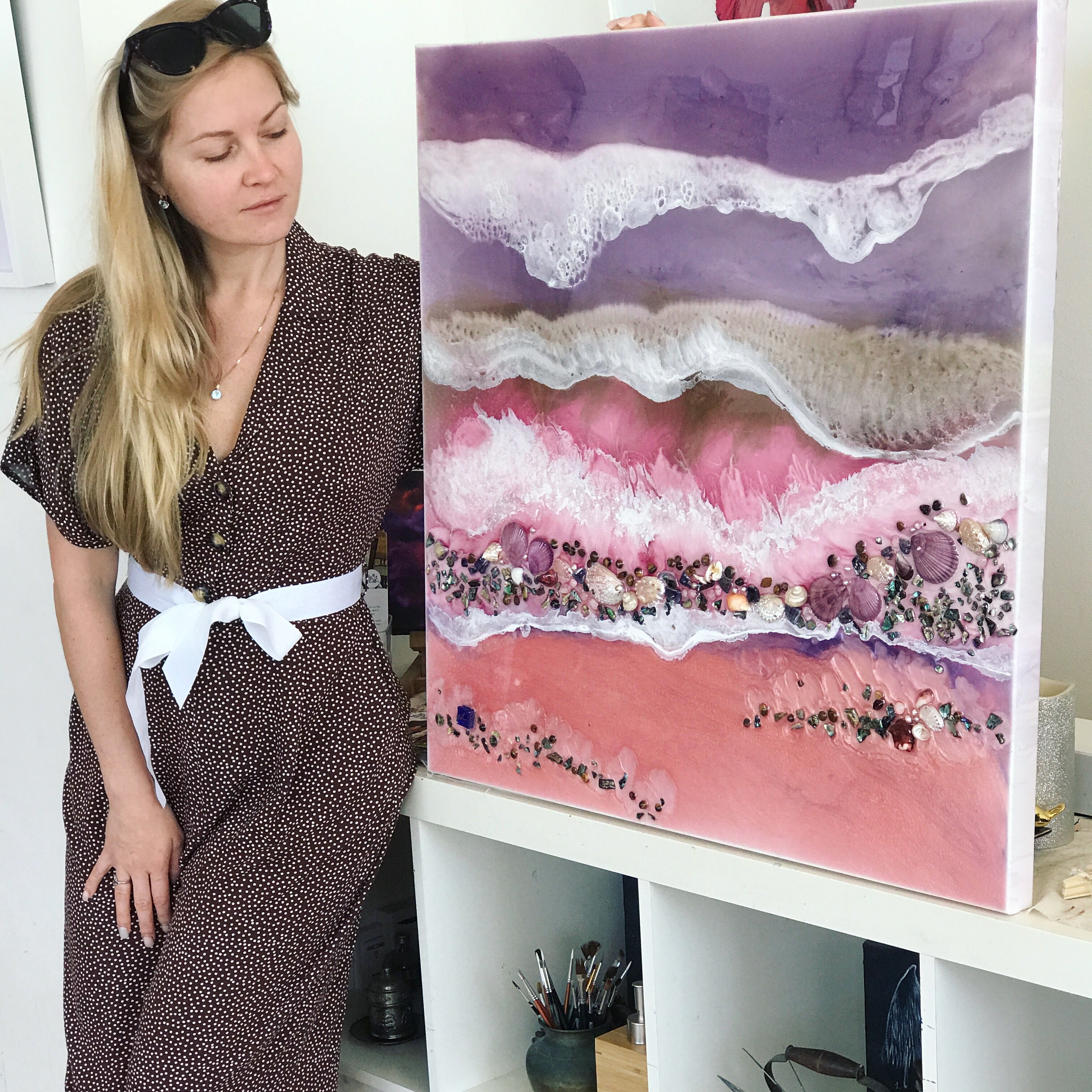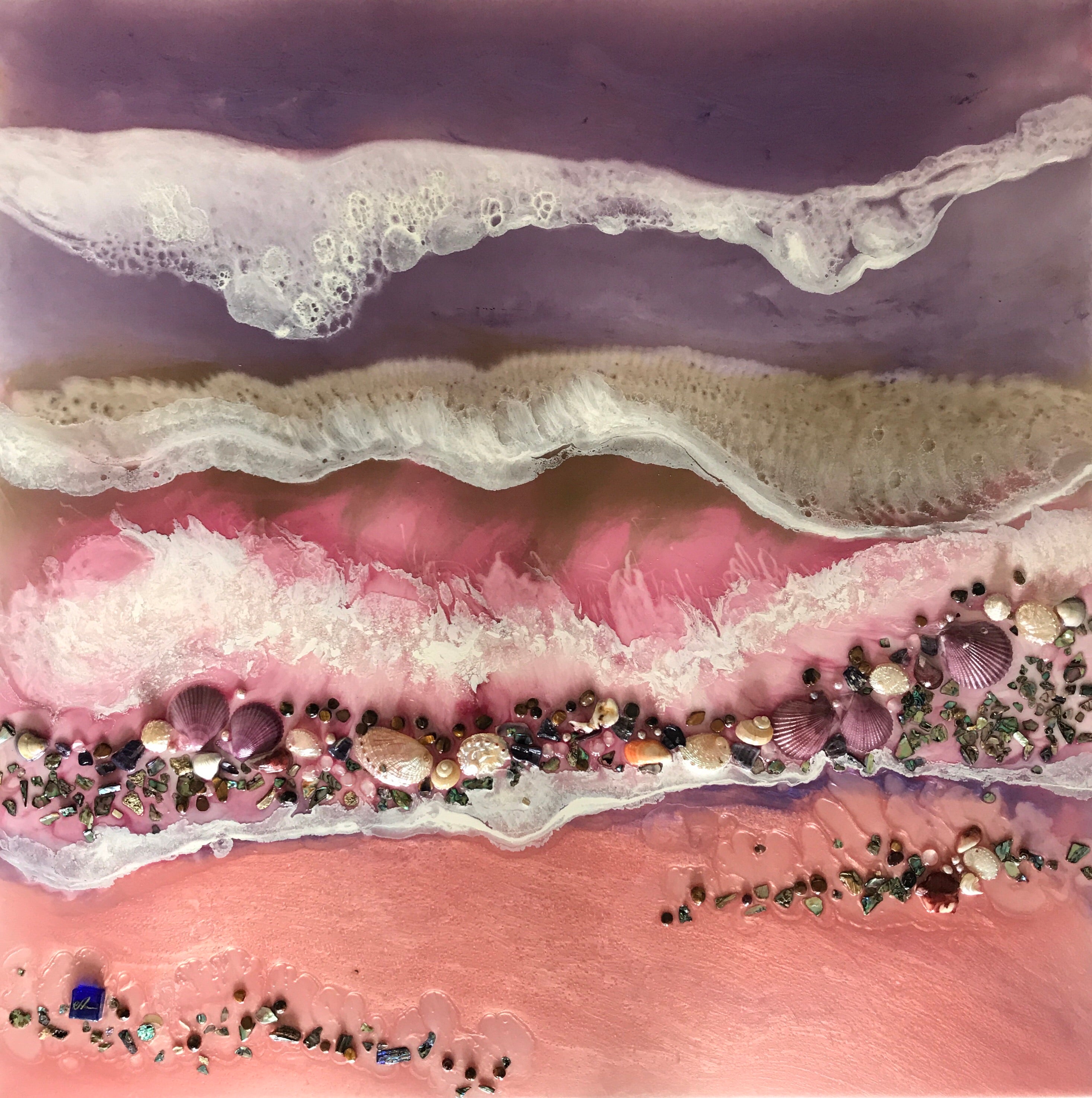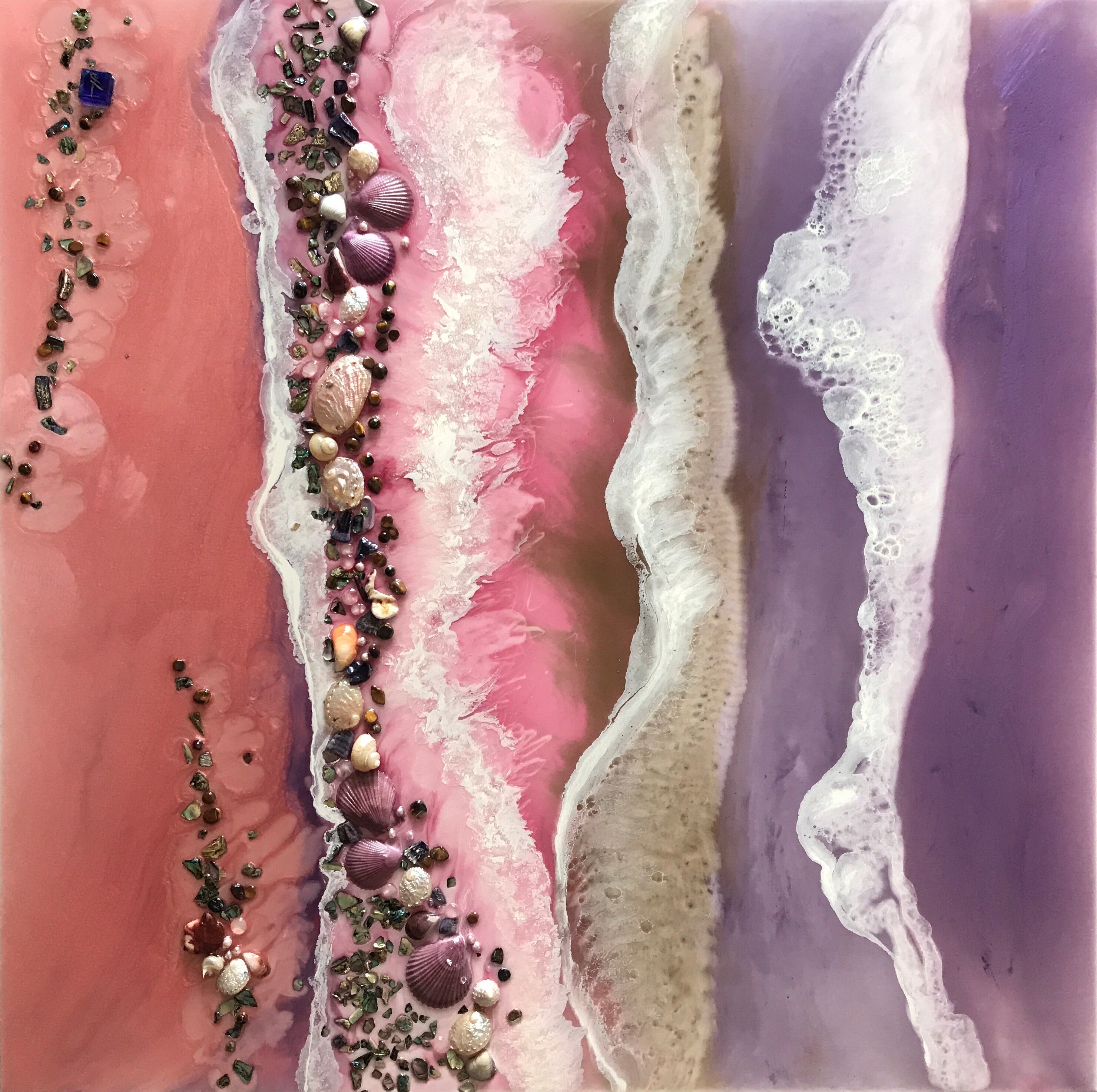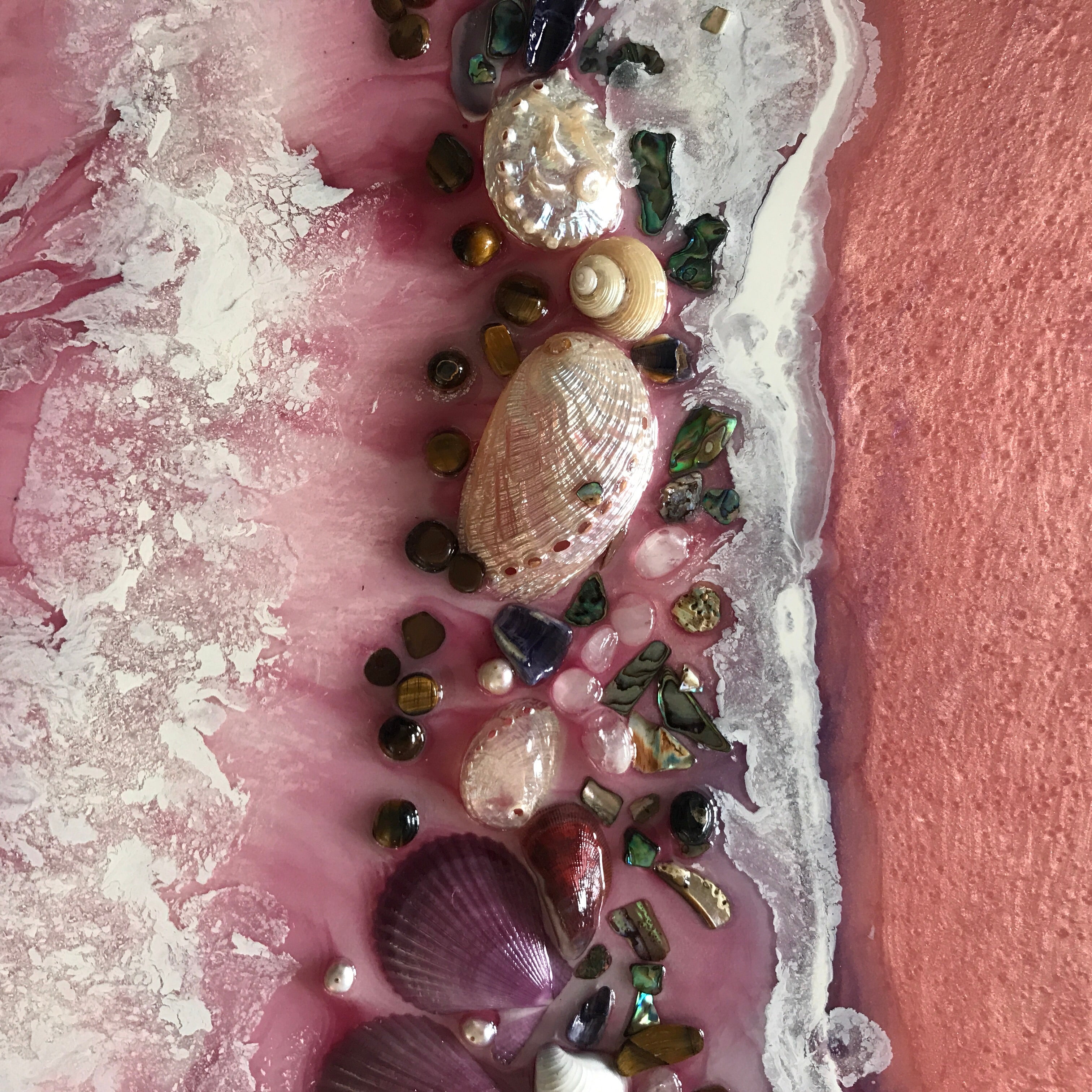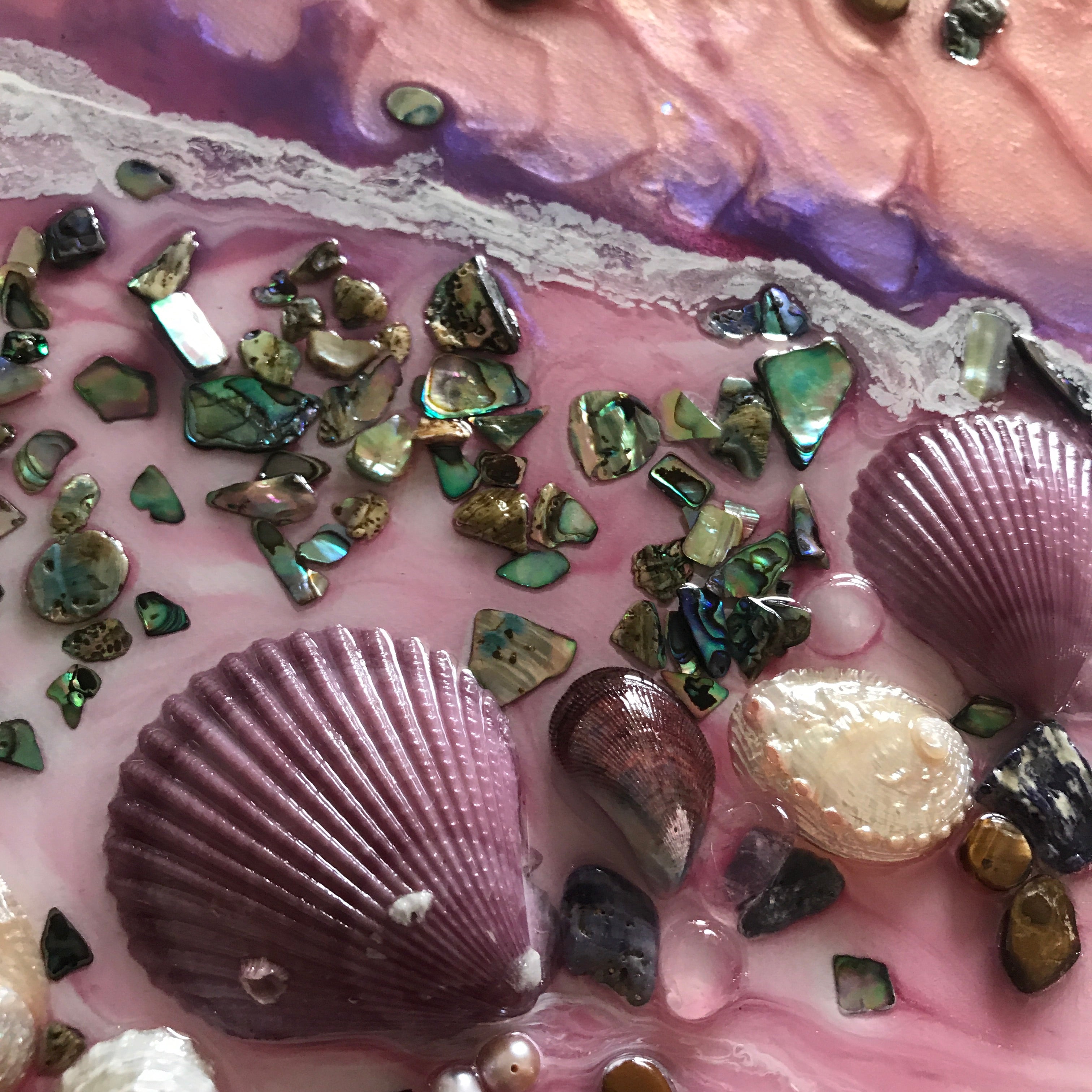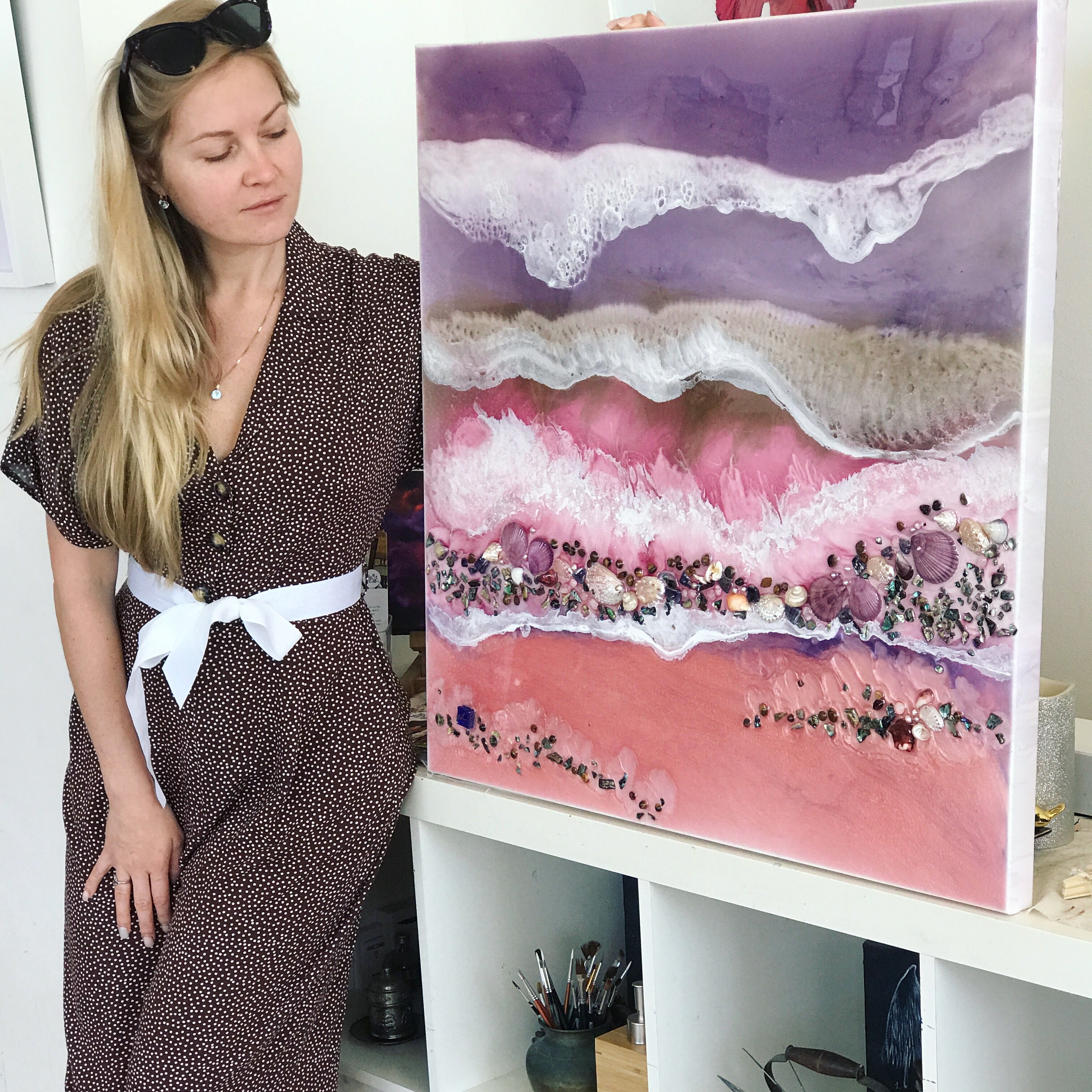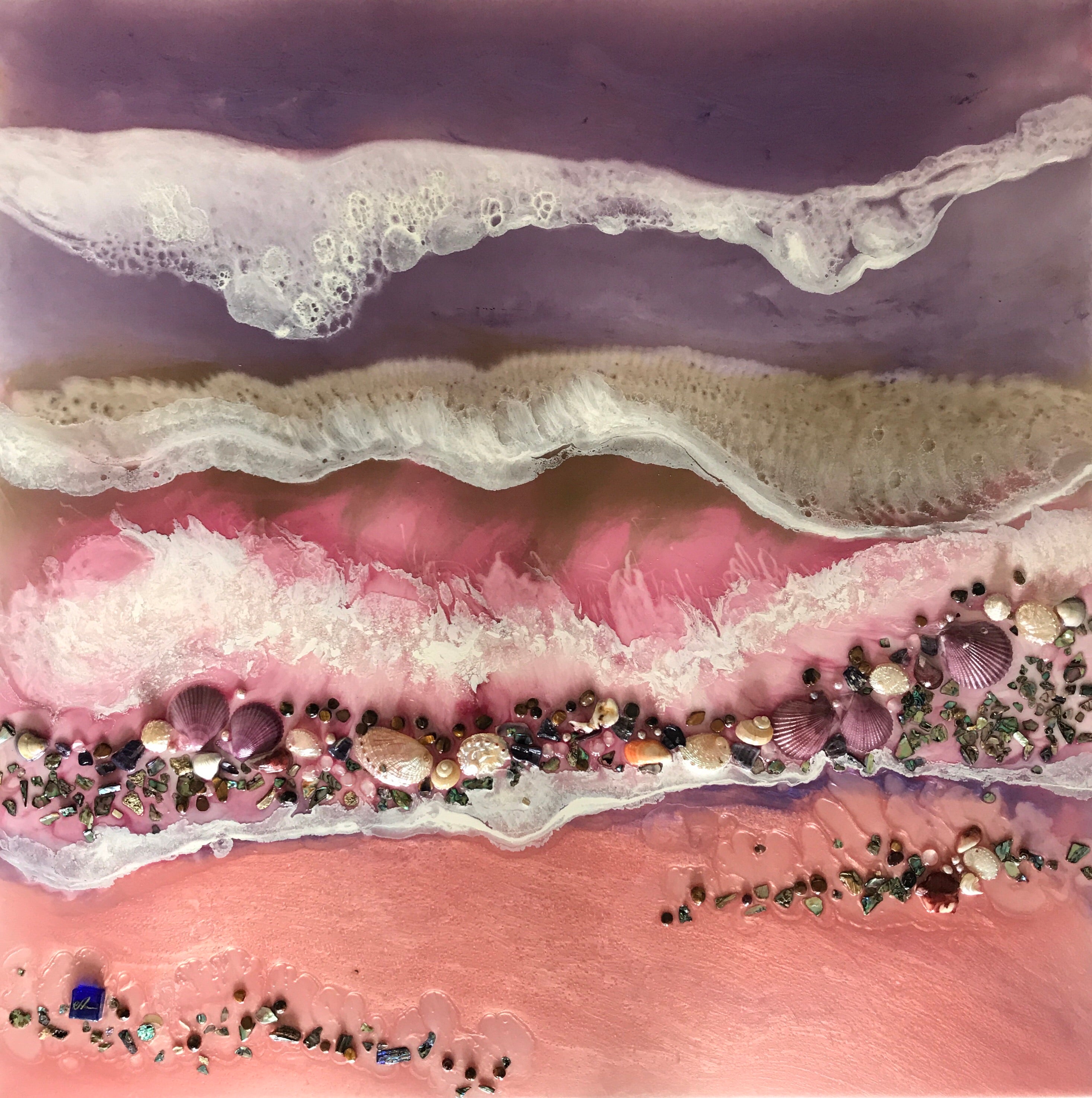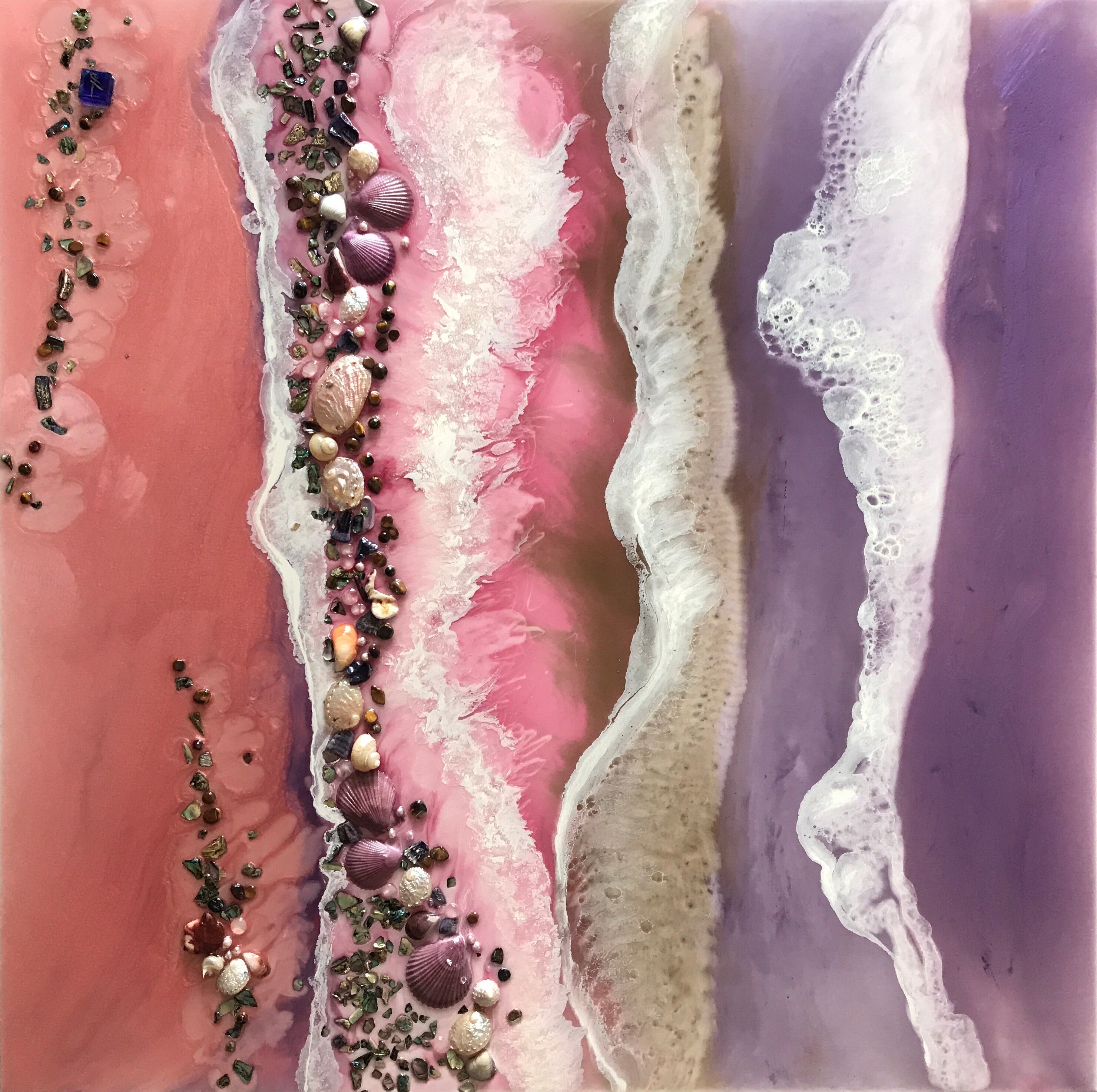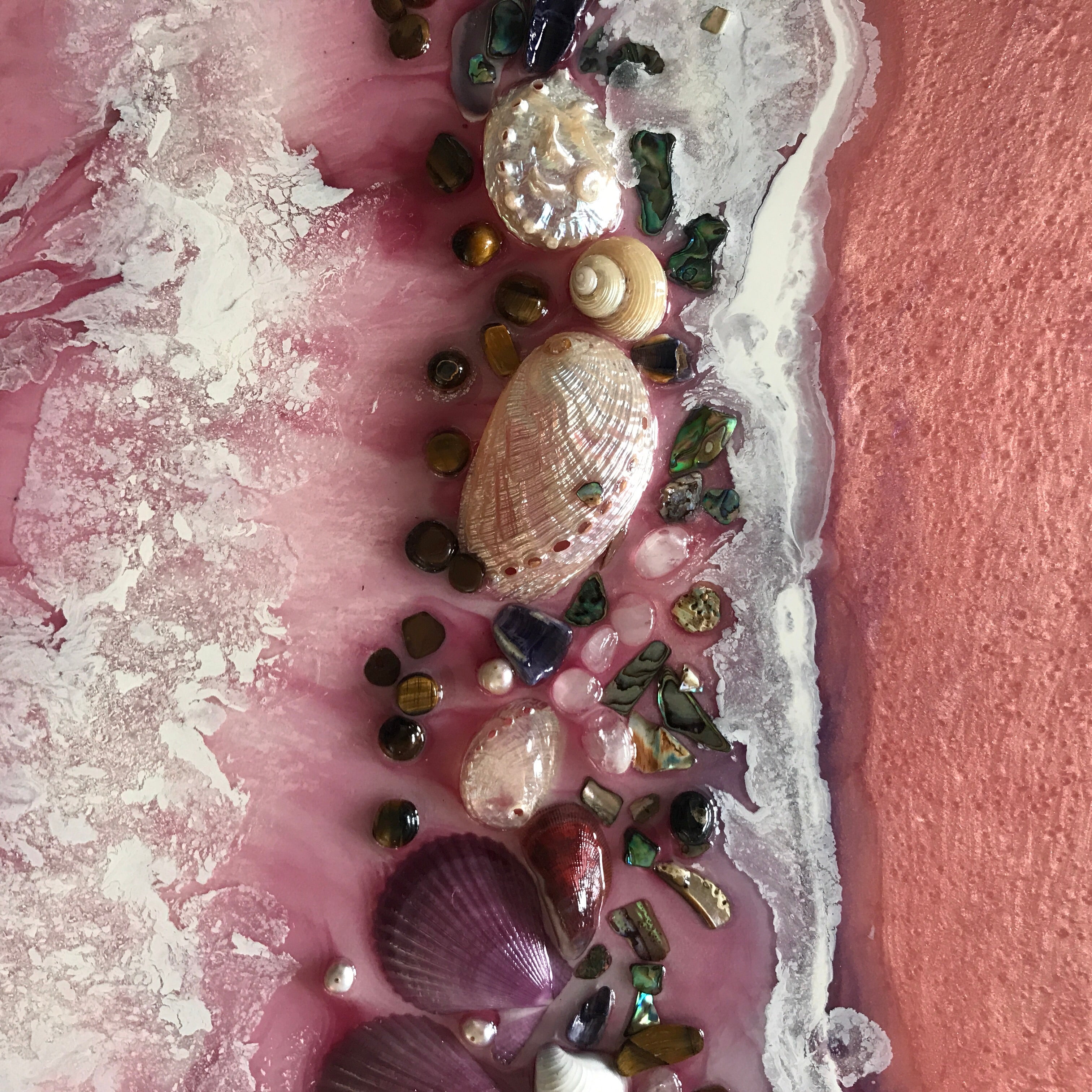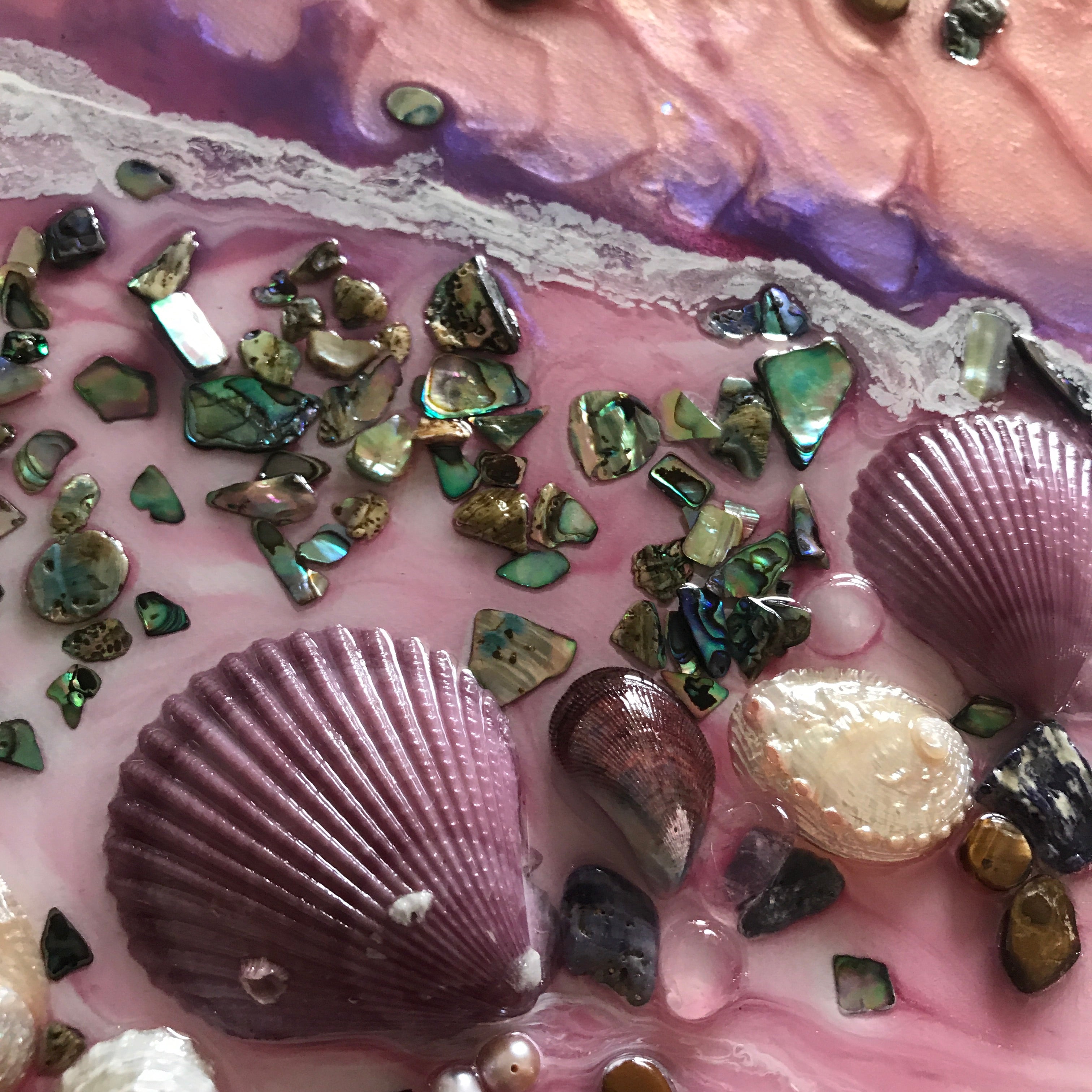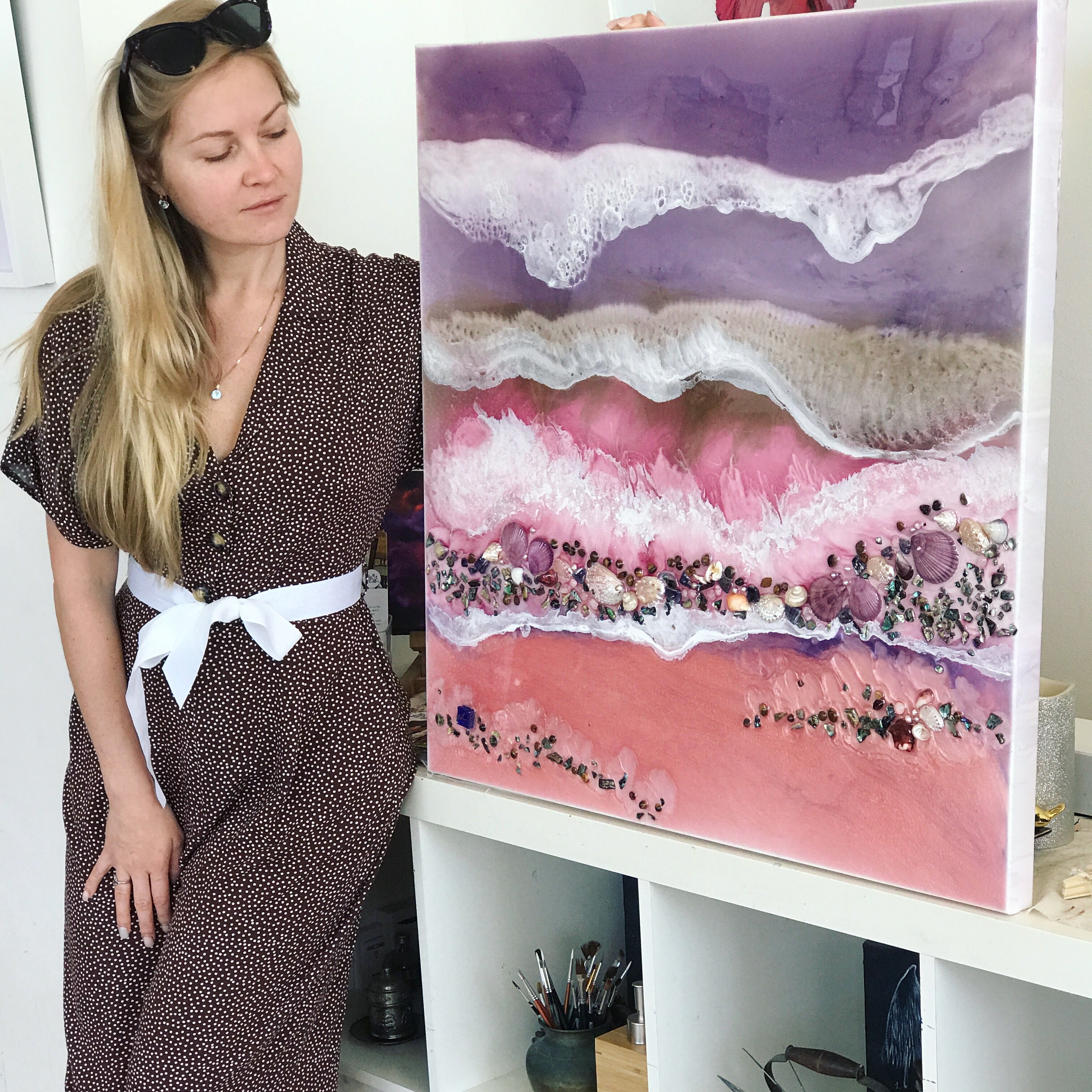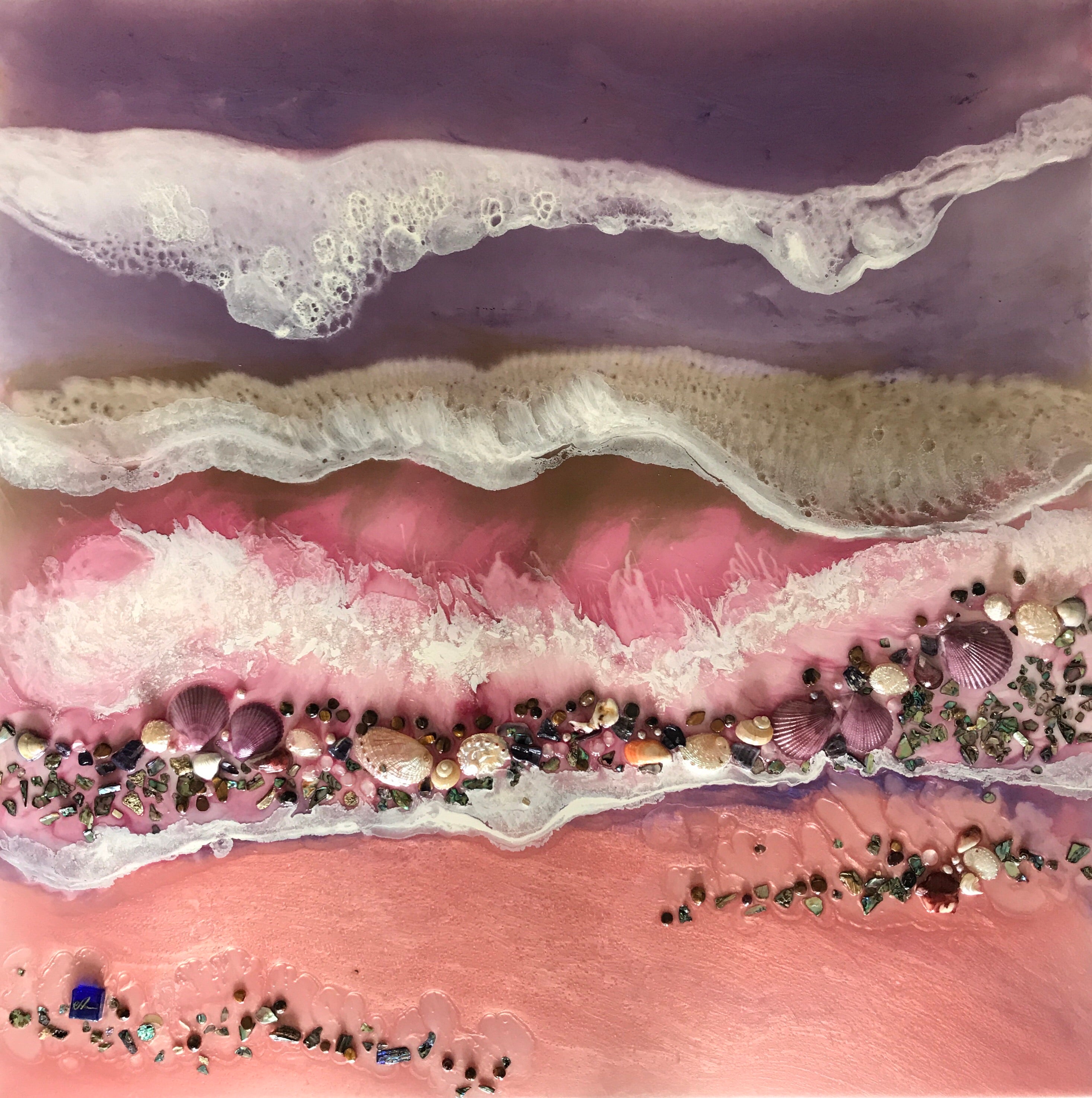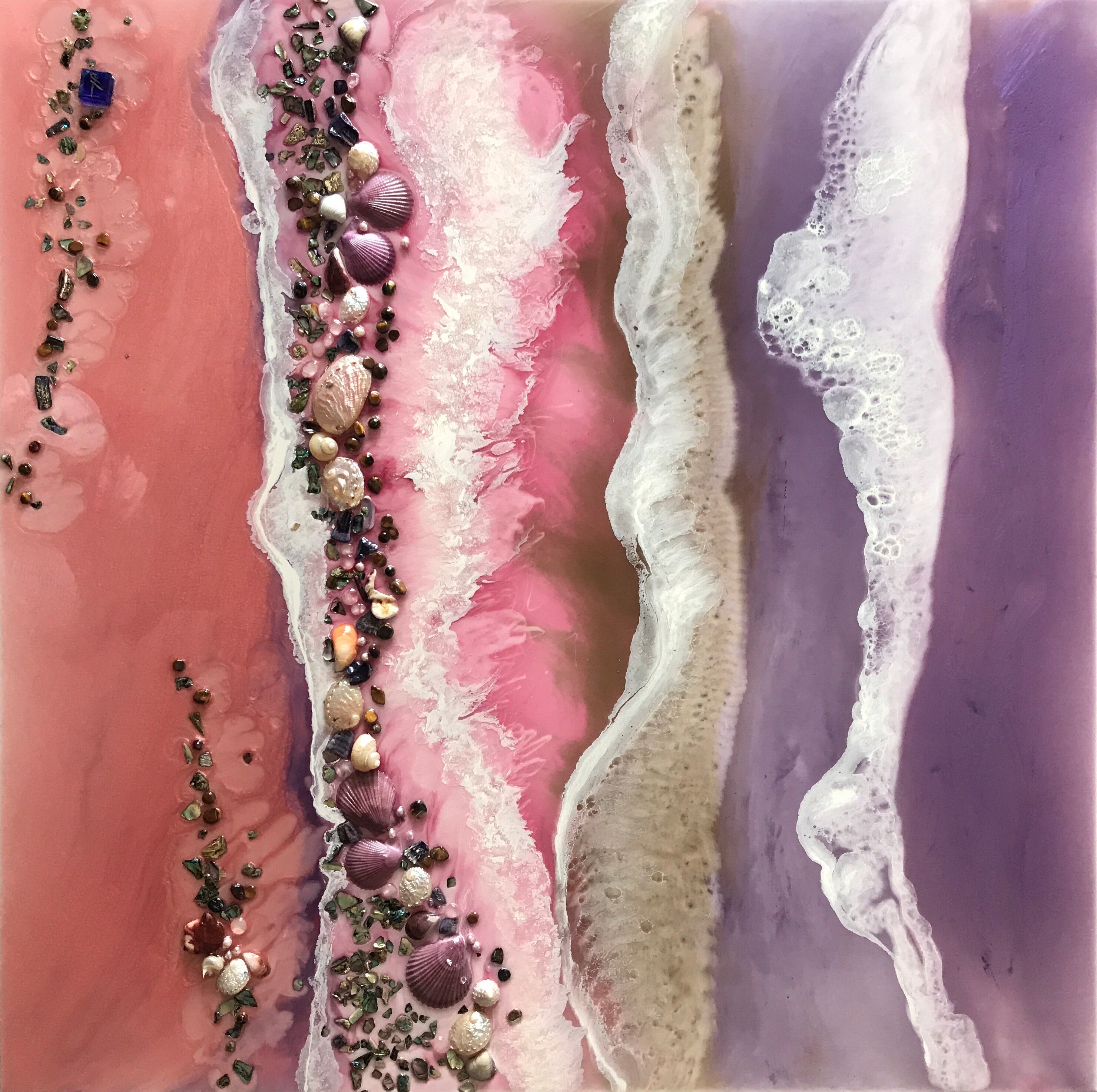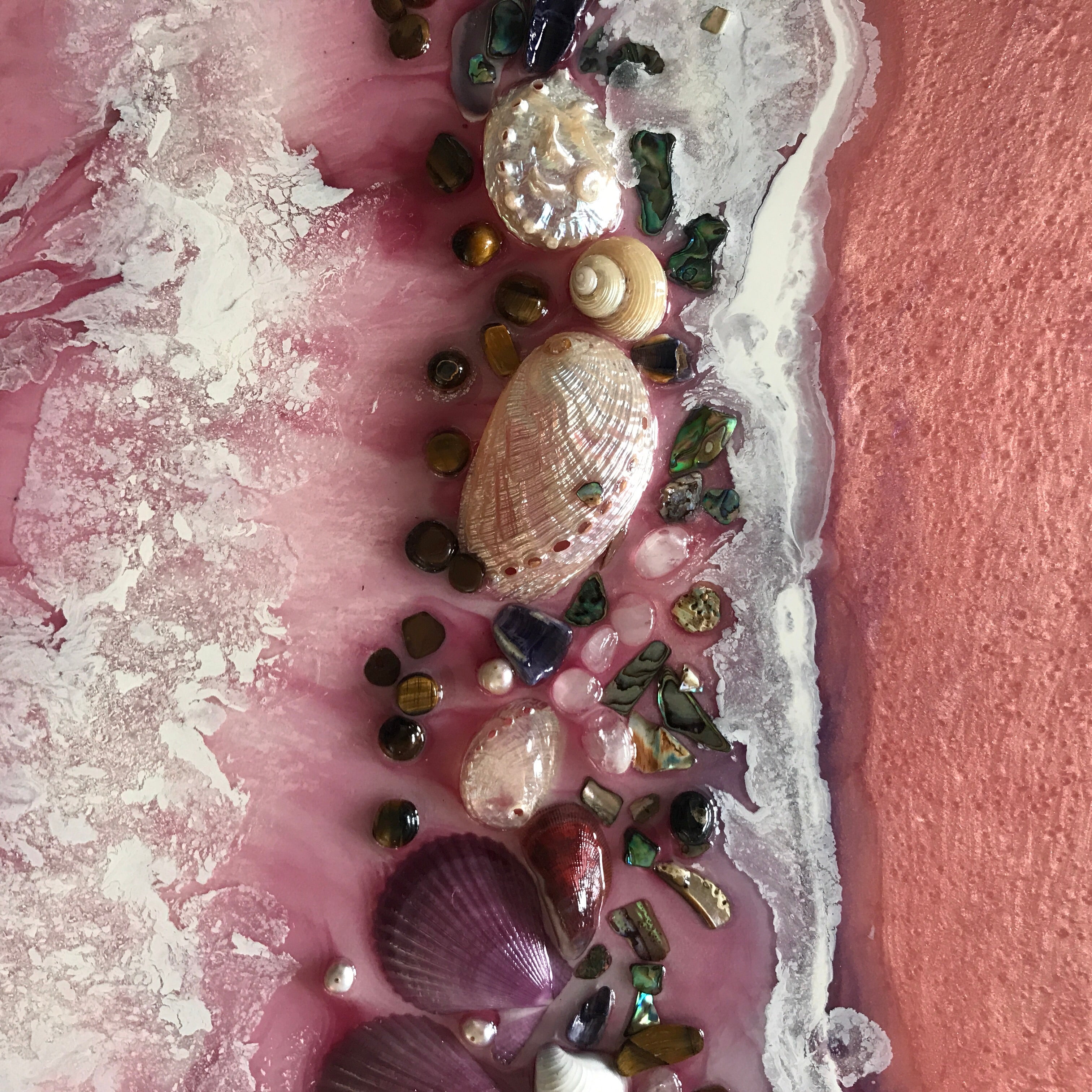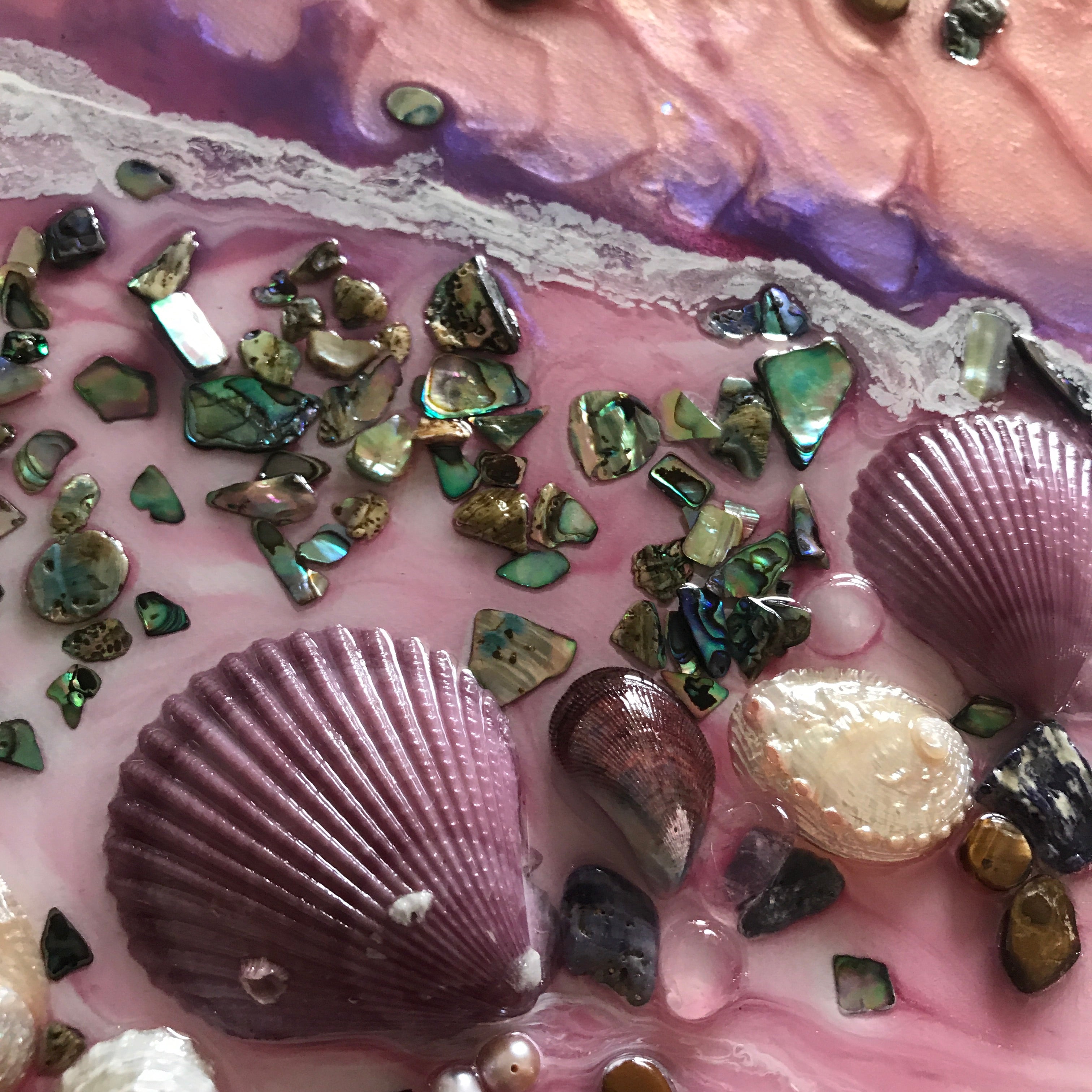 Purple Tide. Abstract Beach. Original Artwork. 90x90cm
Light Purple and Pink Abstract Beach Artwork with Seashells and Pearls.
Original Violet Purple Abstract Art - made with Abalone Shells, White Donkey Ear seashells, Pearls, Purple Thai seashells, natural pigments, inks, mixed media on canvas.  Ocean Abstract Art made with seashells and liquid glass.
This abstract ocean Artwork uses lush pink and violet, deep velvet purple,  crisp white, and warm peach  to transport you to a different, untouched world. Inspired by the song by Ed Sheeran, this ocean seascape is sealed with epoxy resin to preserve and highlight its vibrant beauty. The earthy pebbles, seashells, and gemstones impart the natural majesty of the shoreline.
Features:
Multi-colored hymn to coastal beauty
Rare and valuable gemstone and seashells accents
Epoxy resin coating for preservation
Size: 90x90 cm
1 in stock ready to ship in 1-2 days
Contact Me to get Free Mock up on Your wall
Chat Now - Send me a photo of Your wall and get Free Mock Up
Click "Chat" icon on right bottom corner of the page