25% OFF ALL Prints & Originals & Free Shipping. Offer applies at Check out. 3 Days Only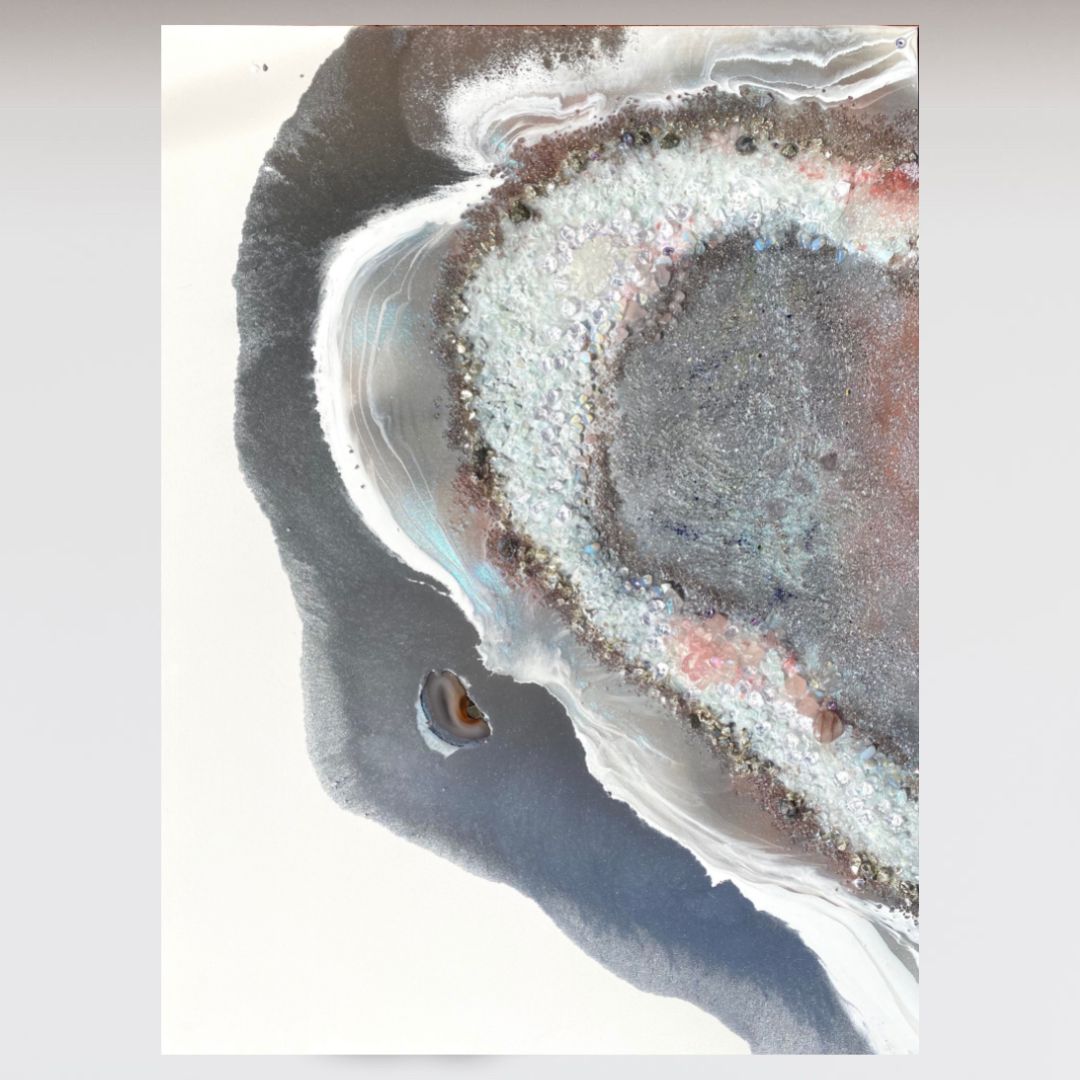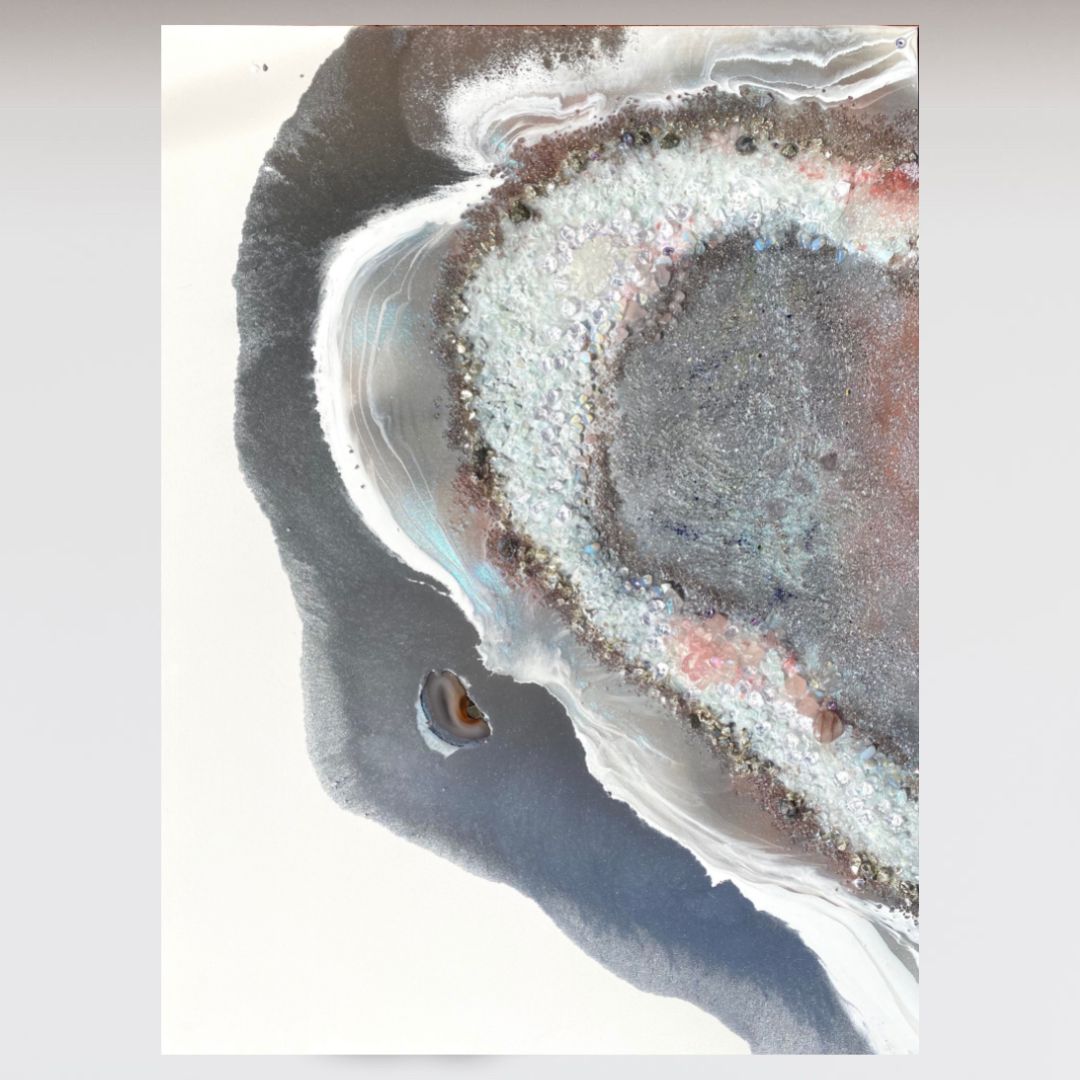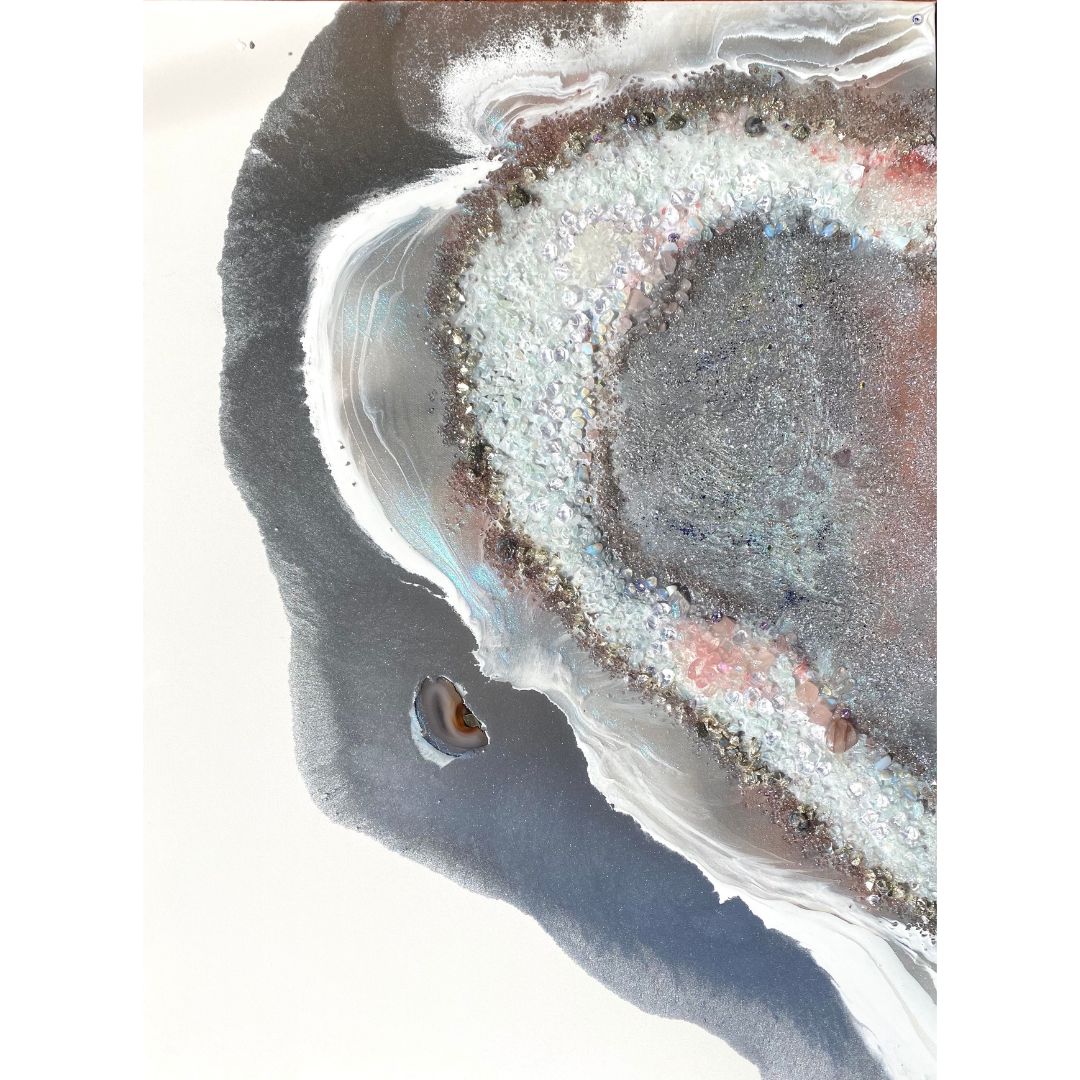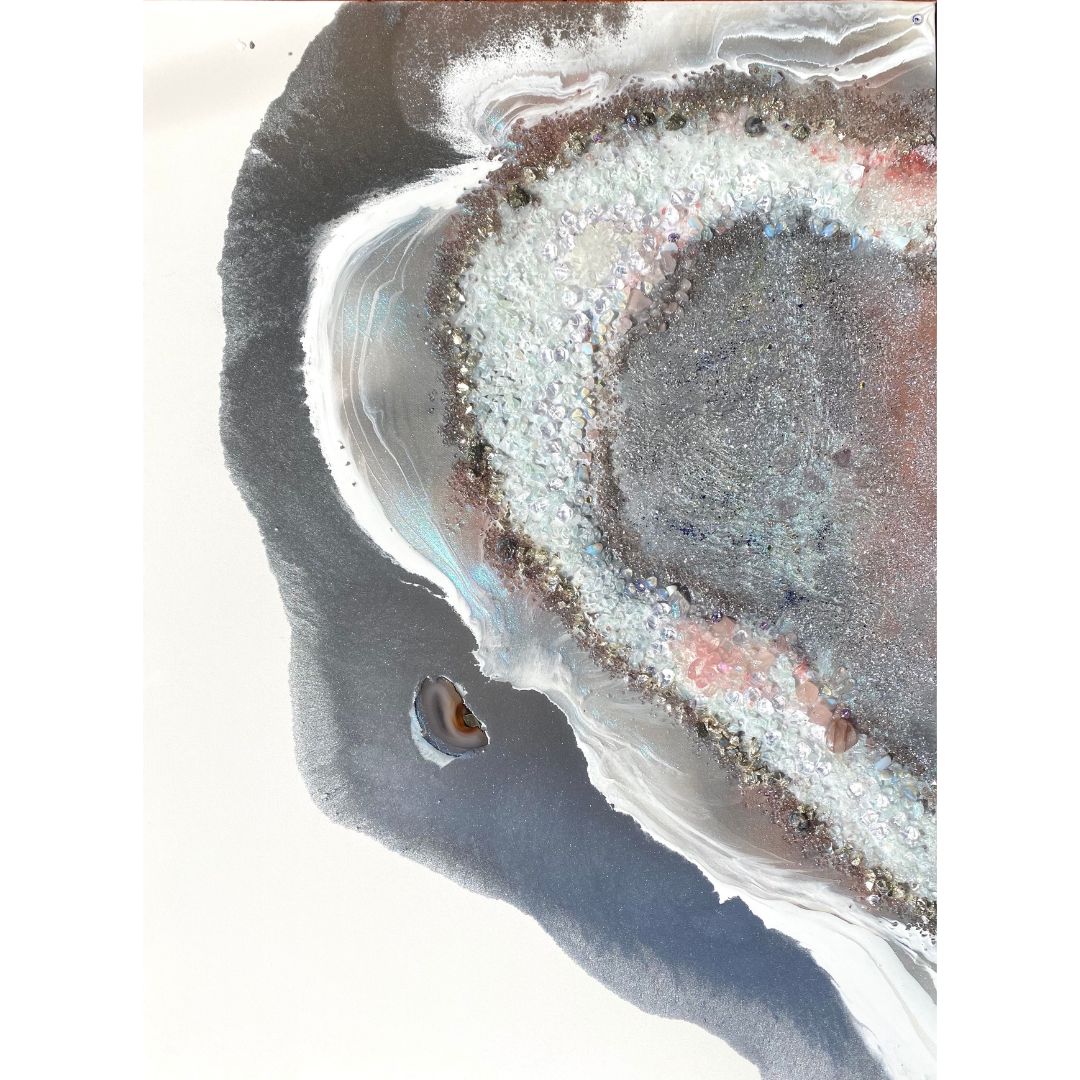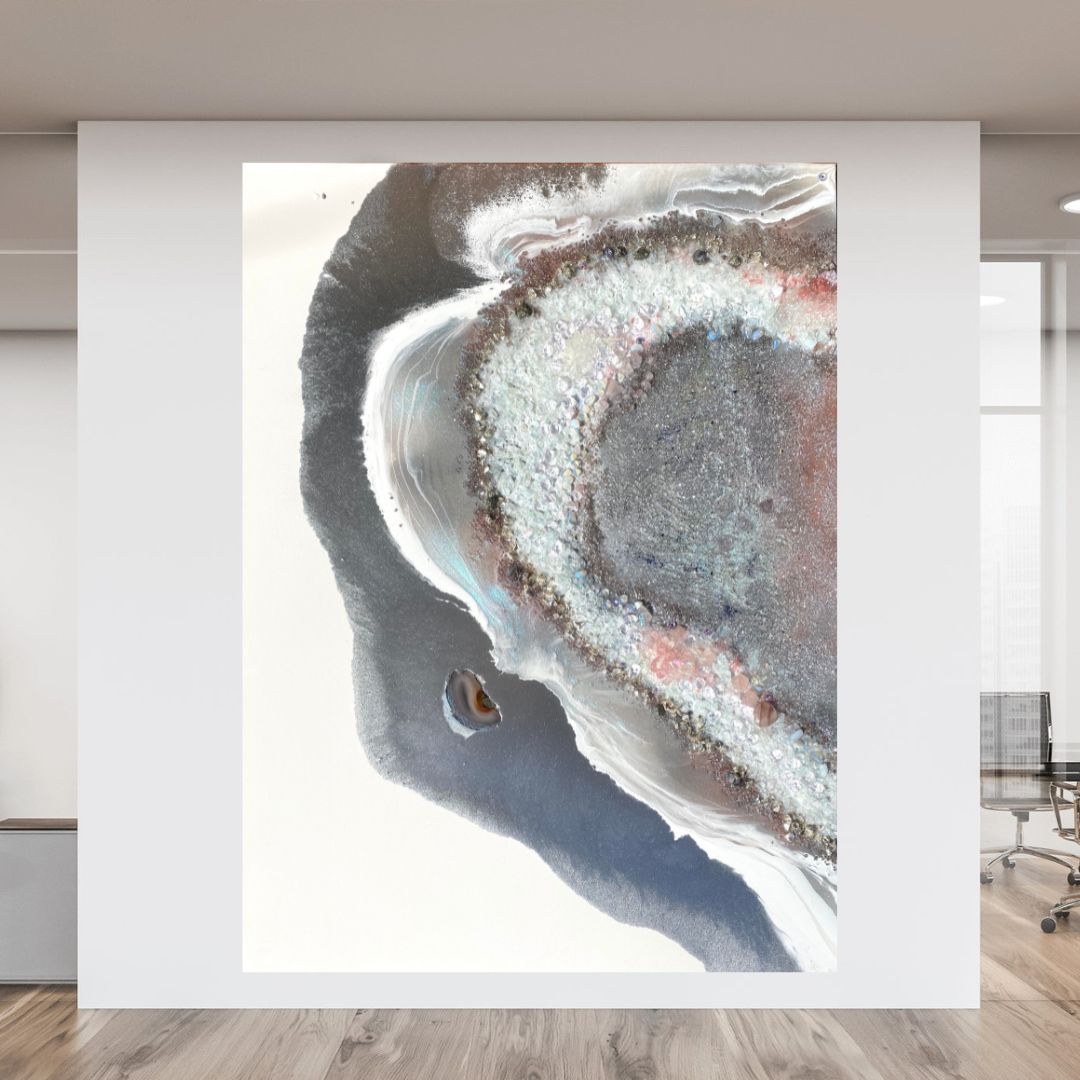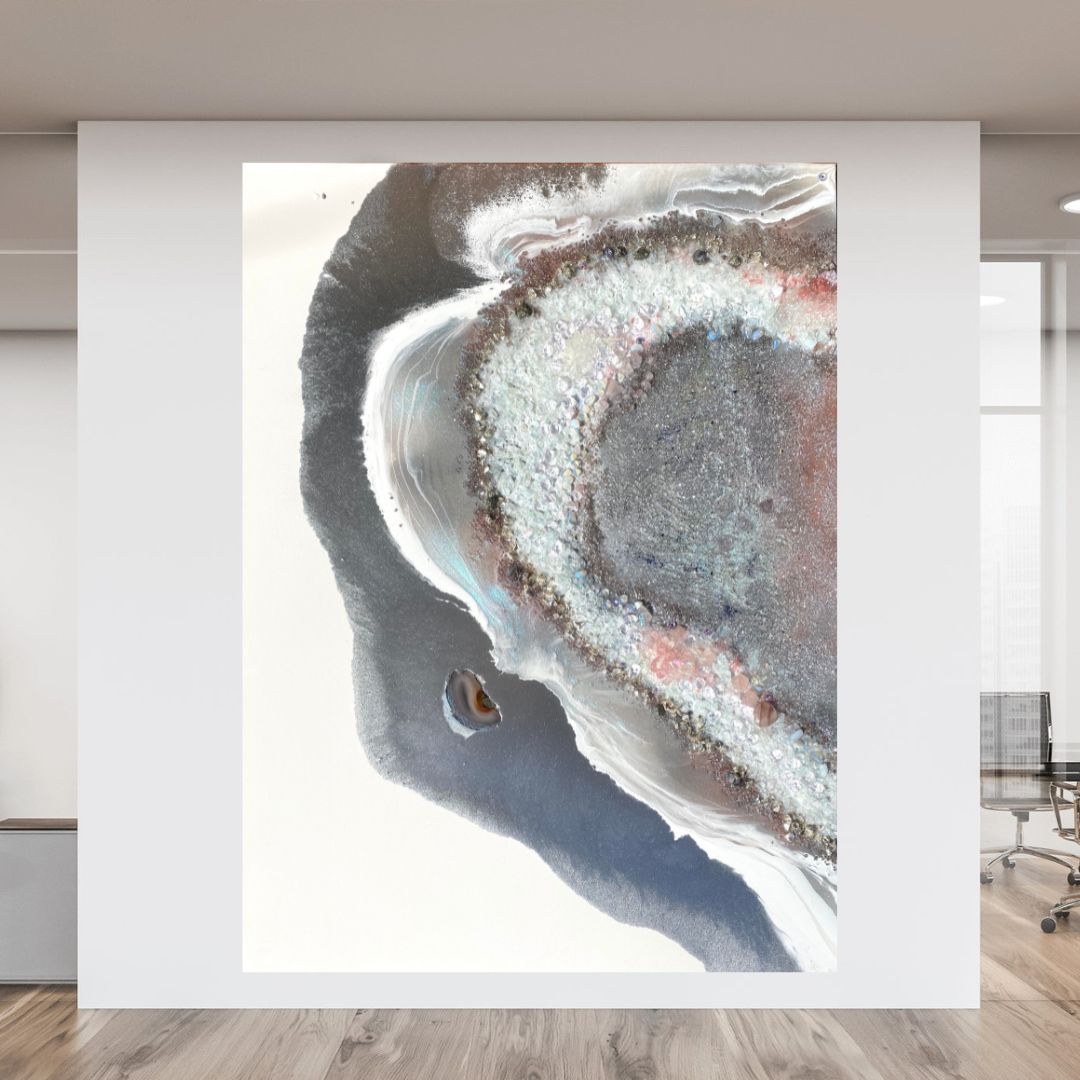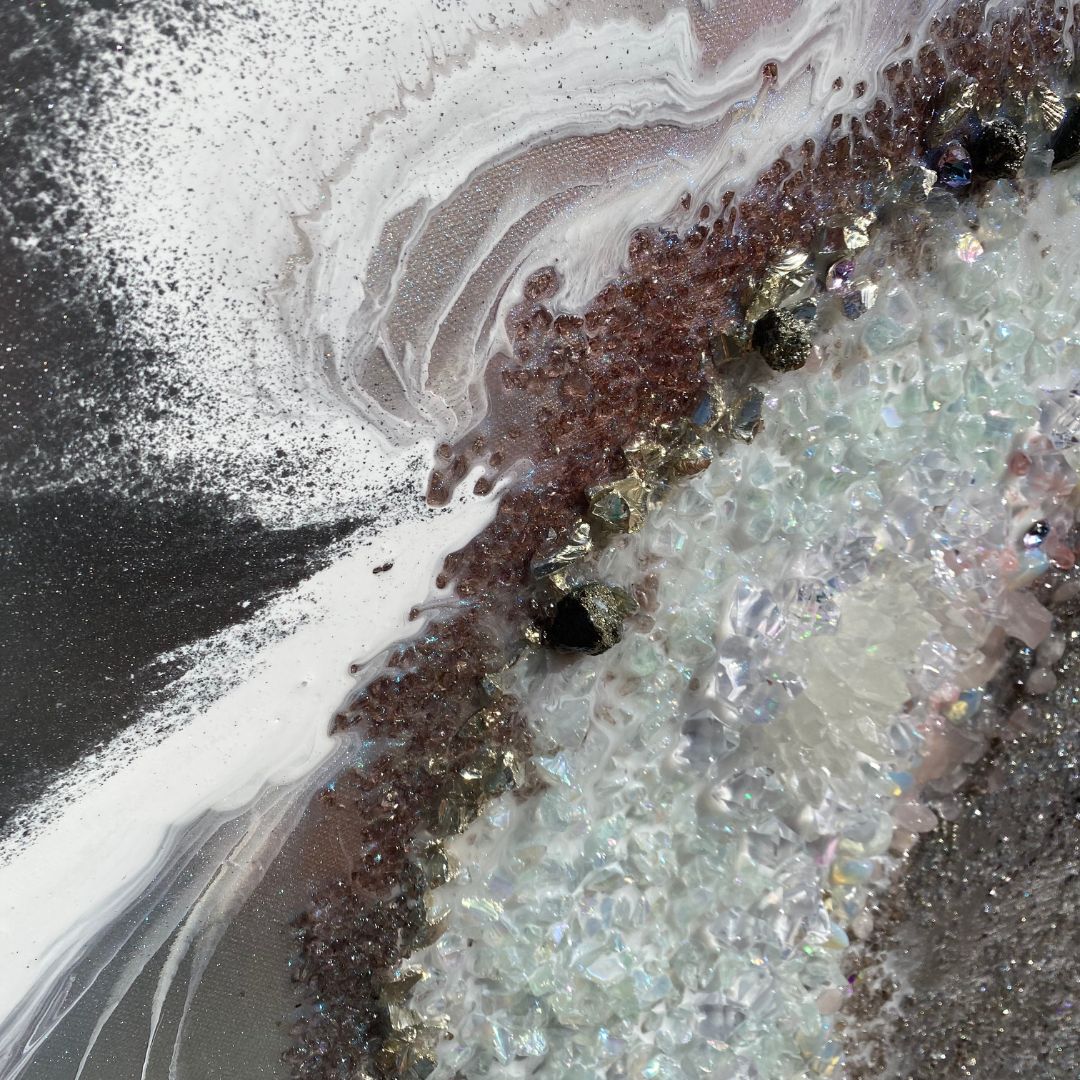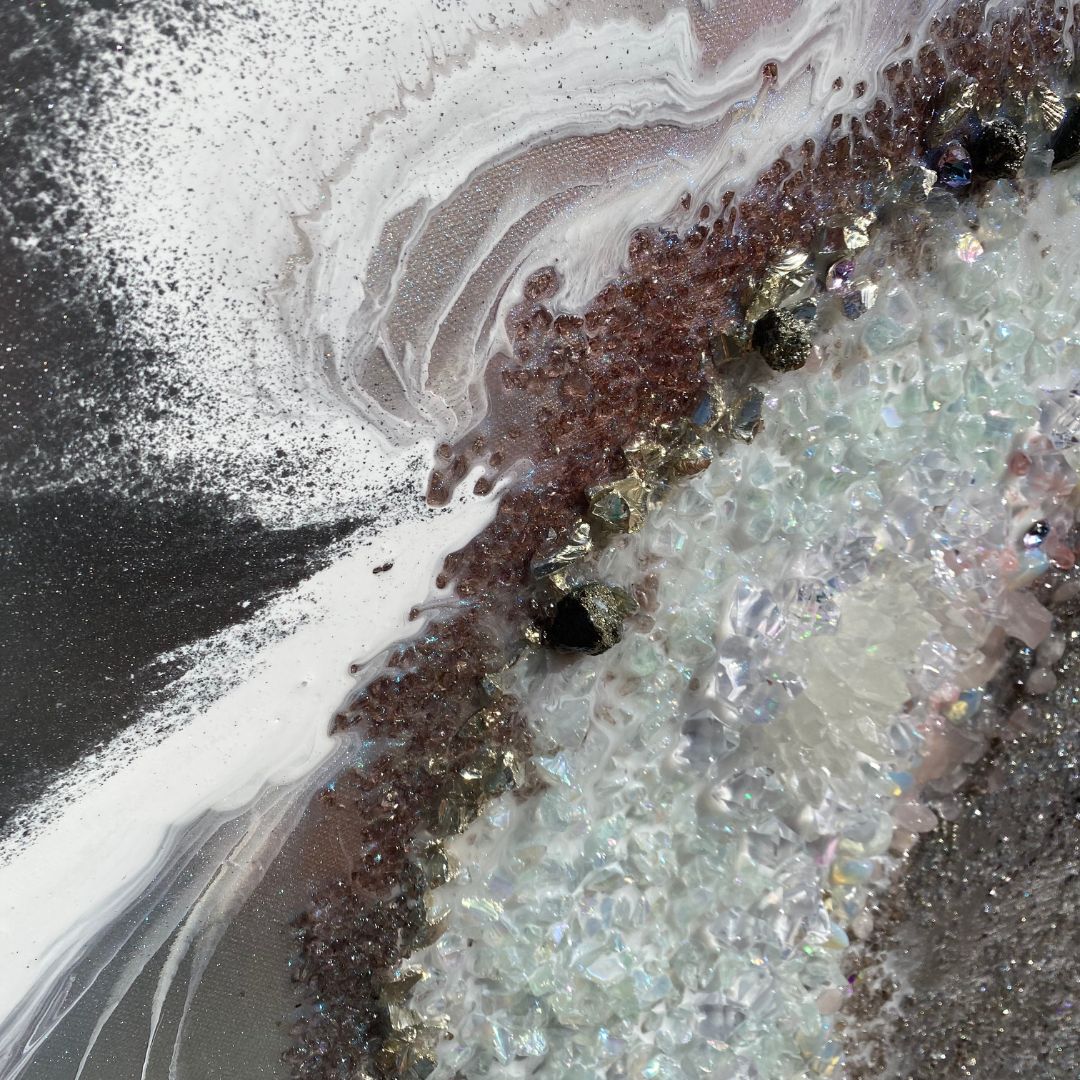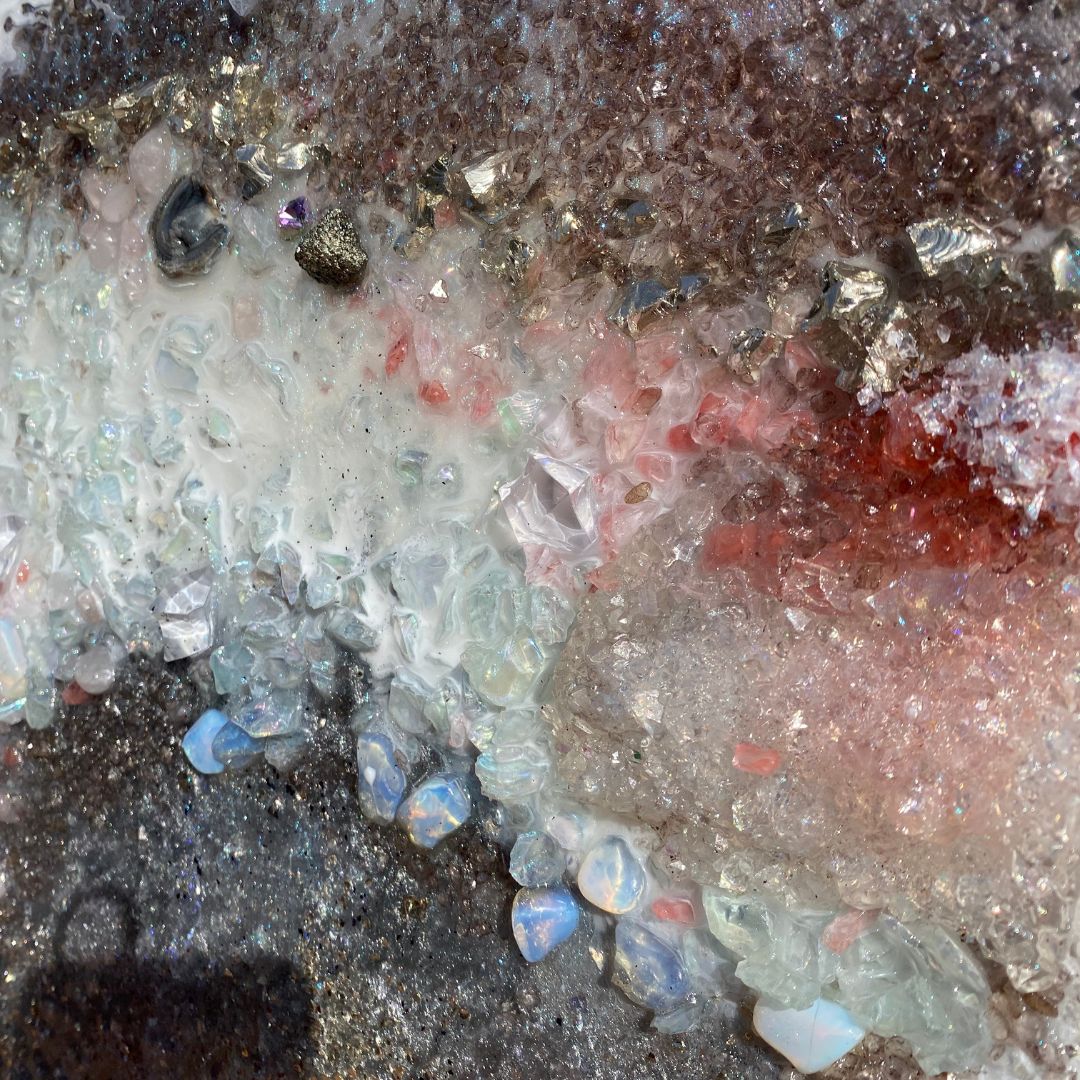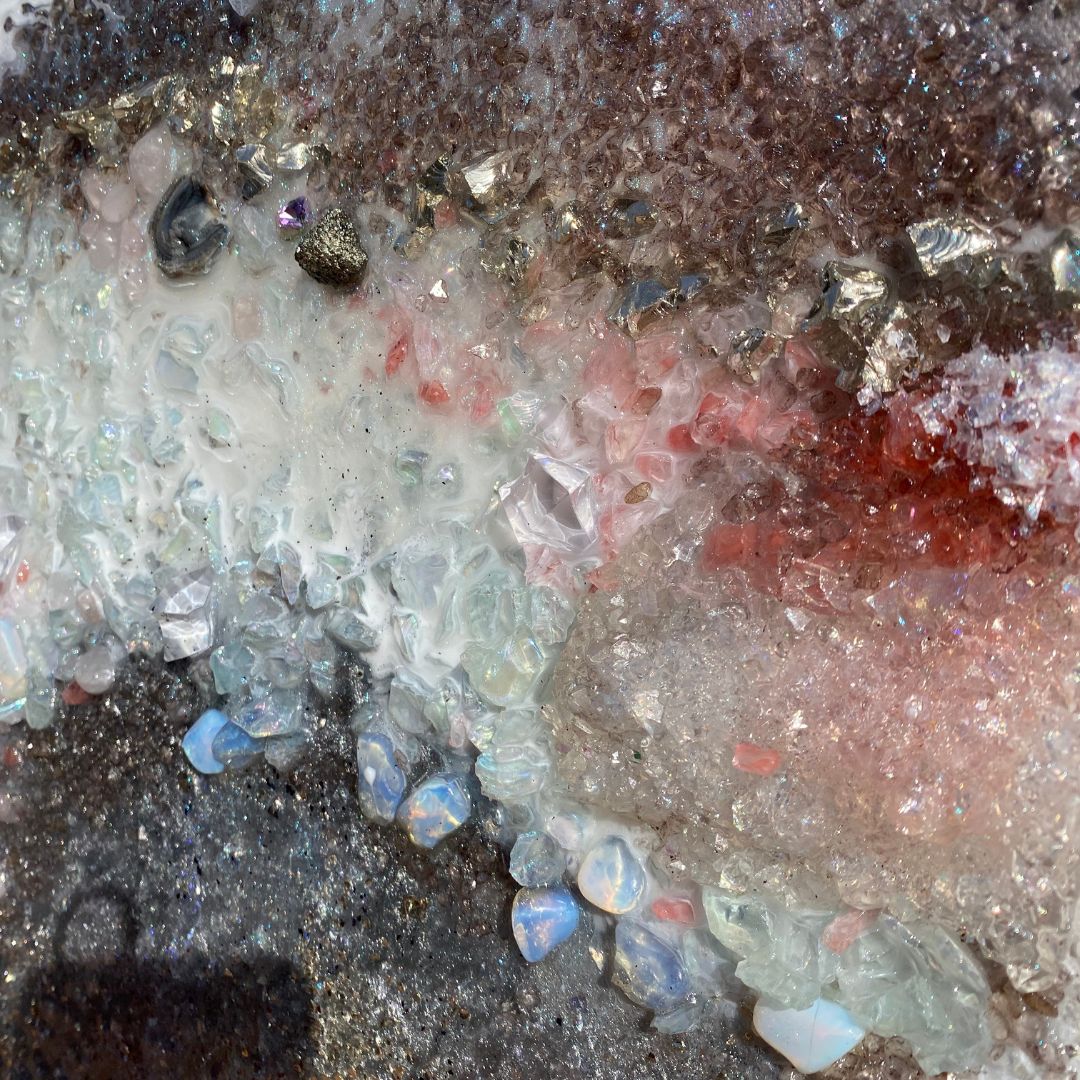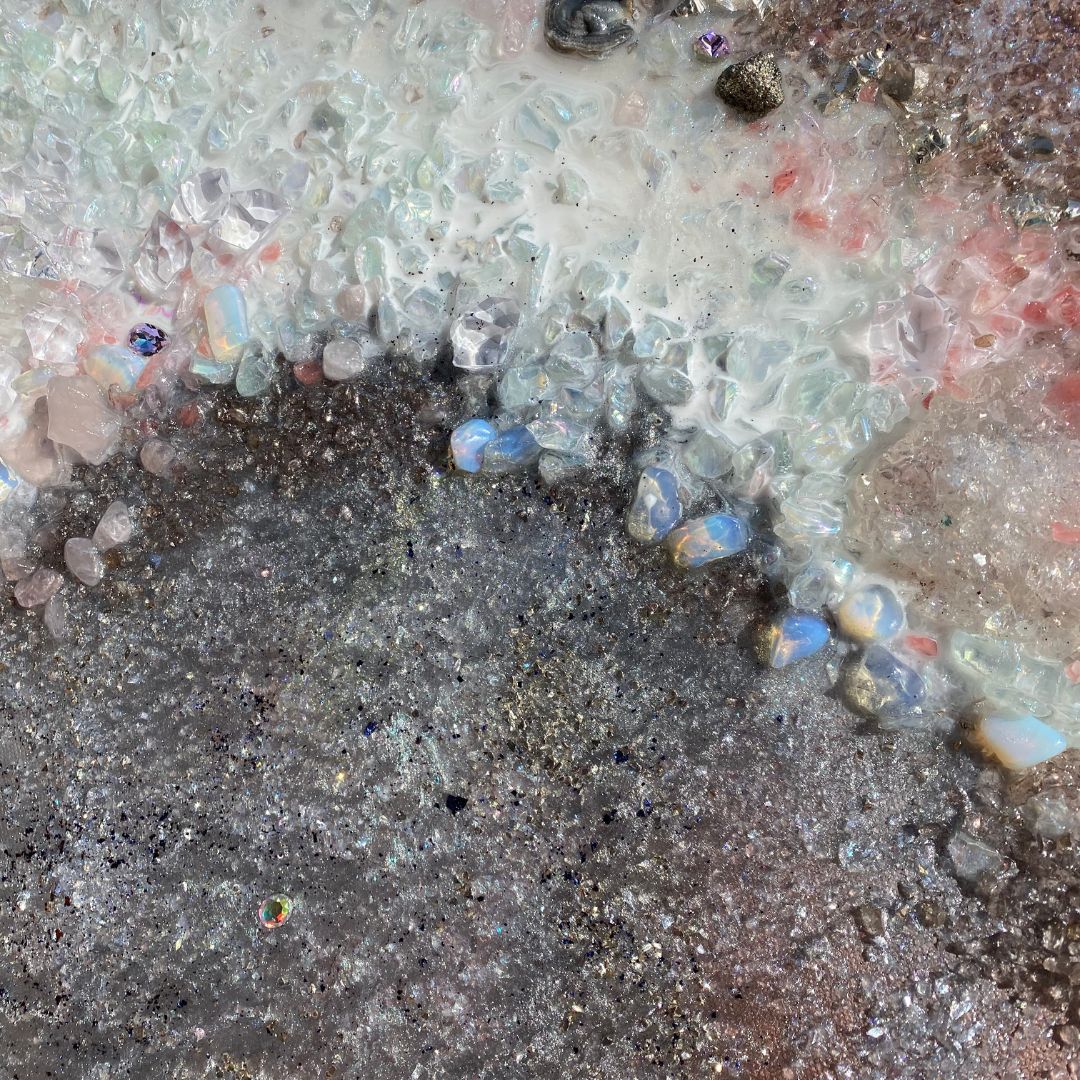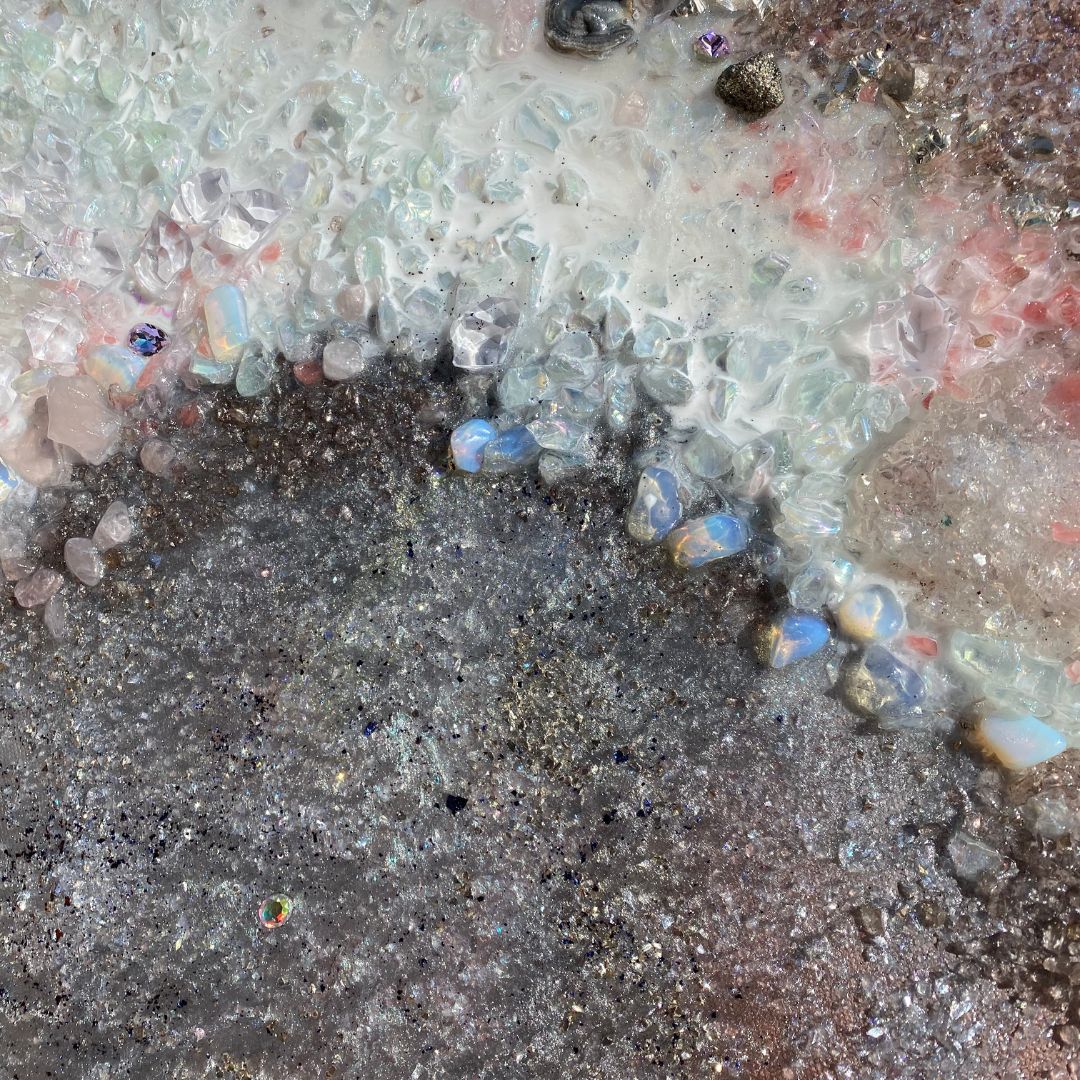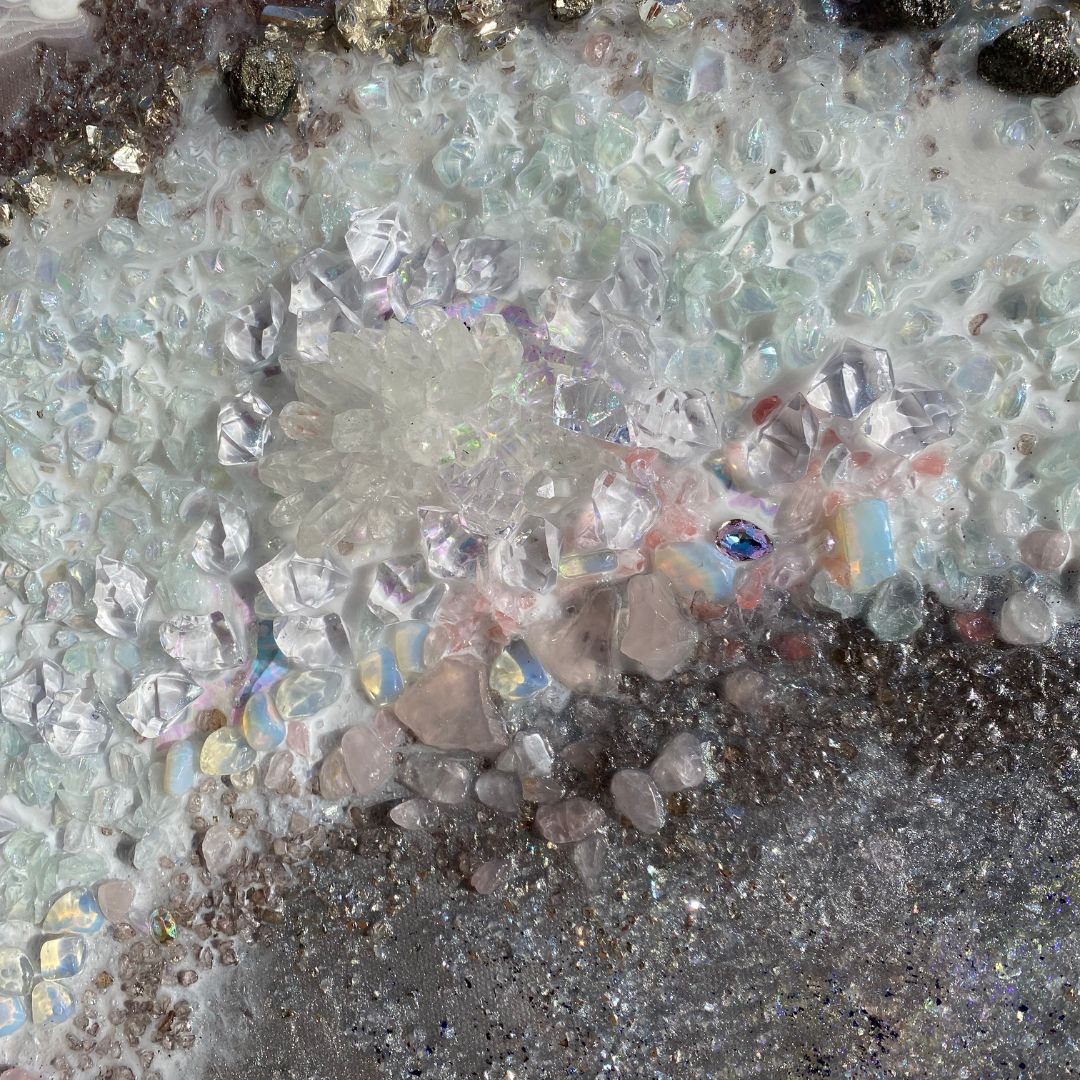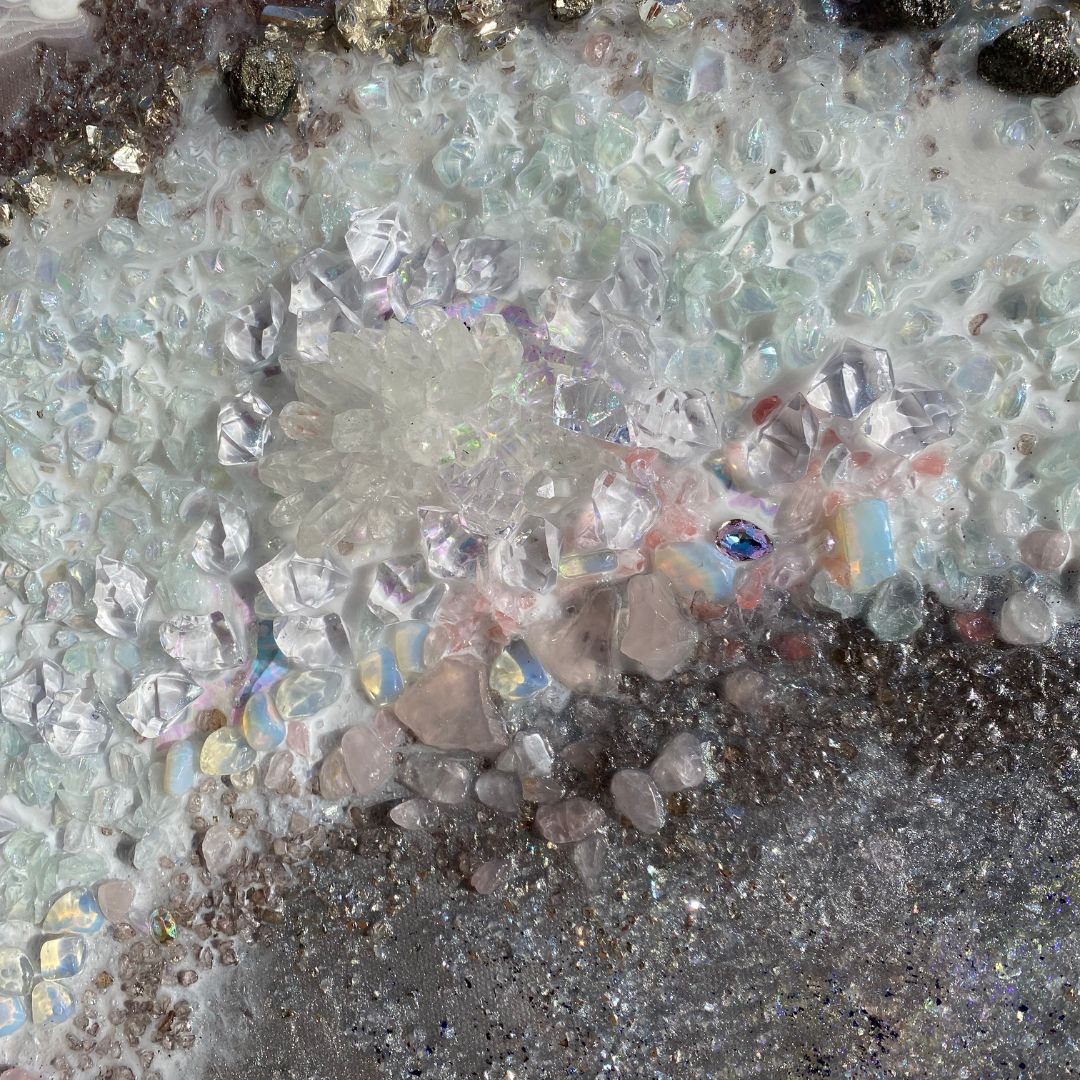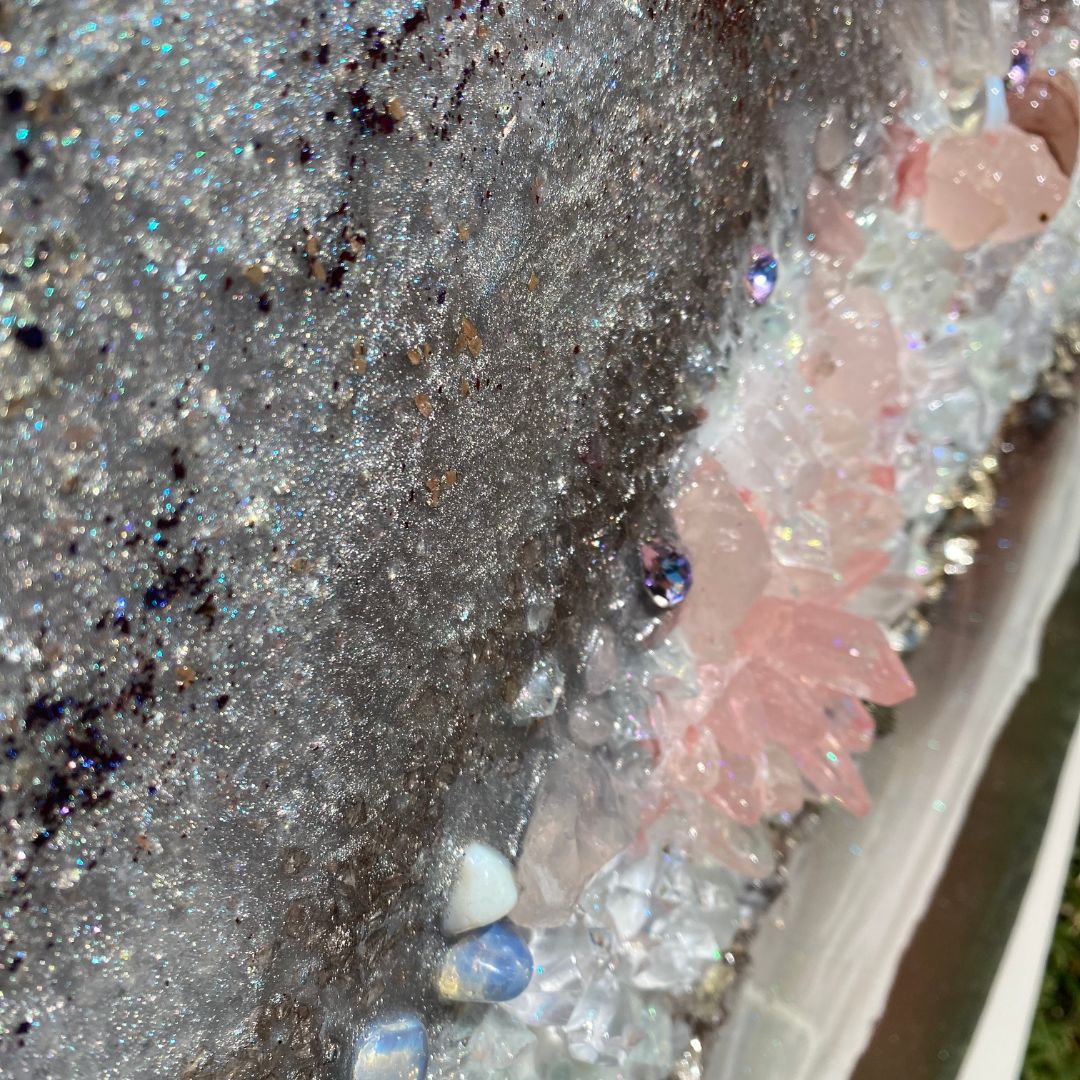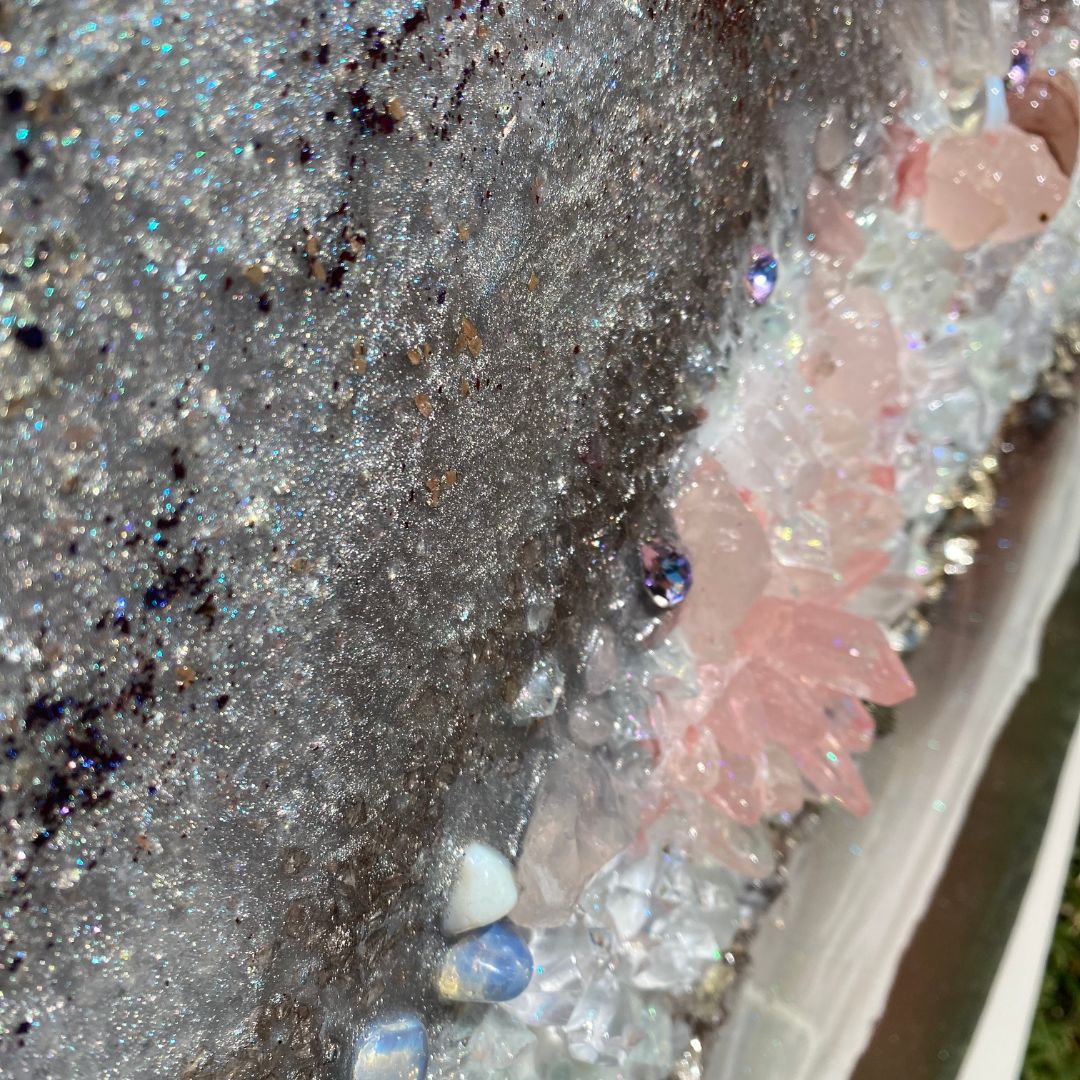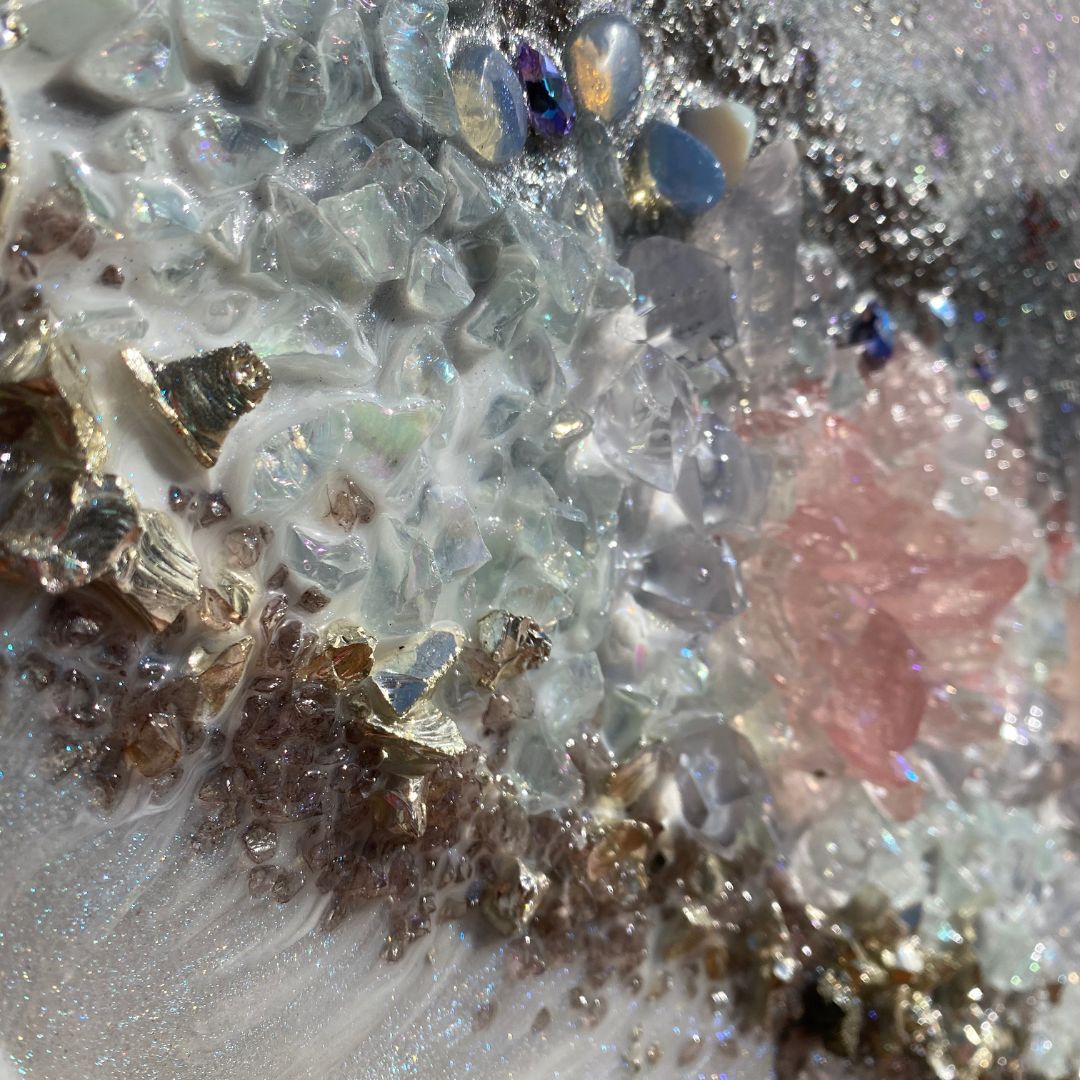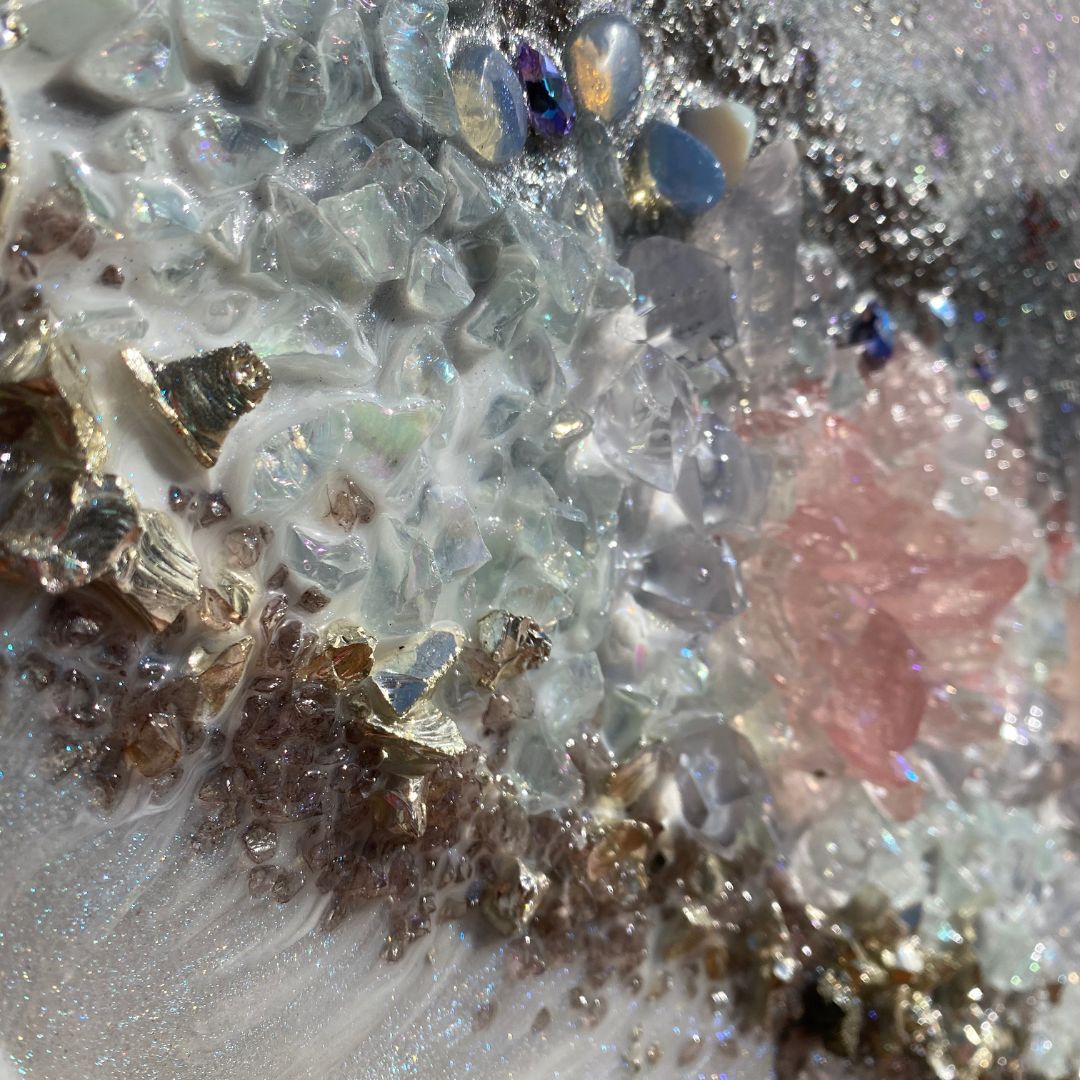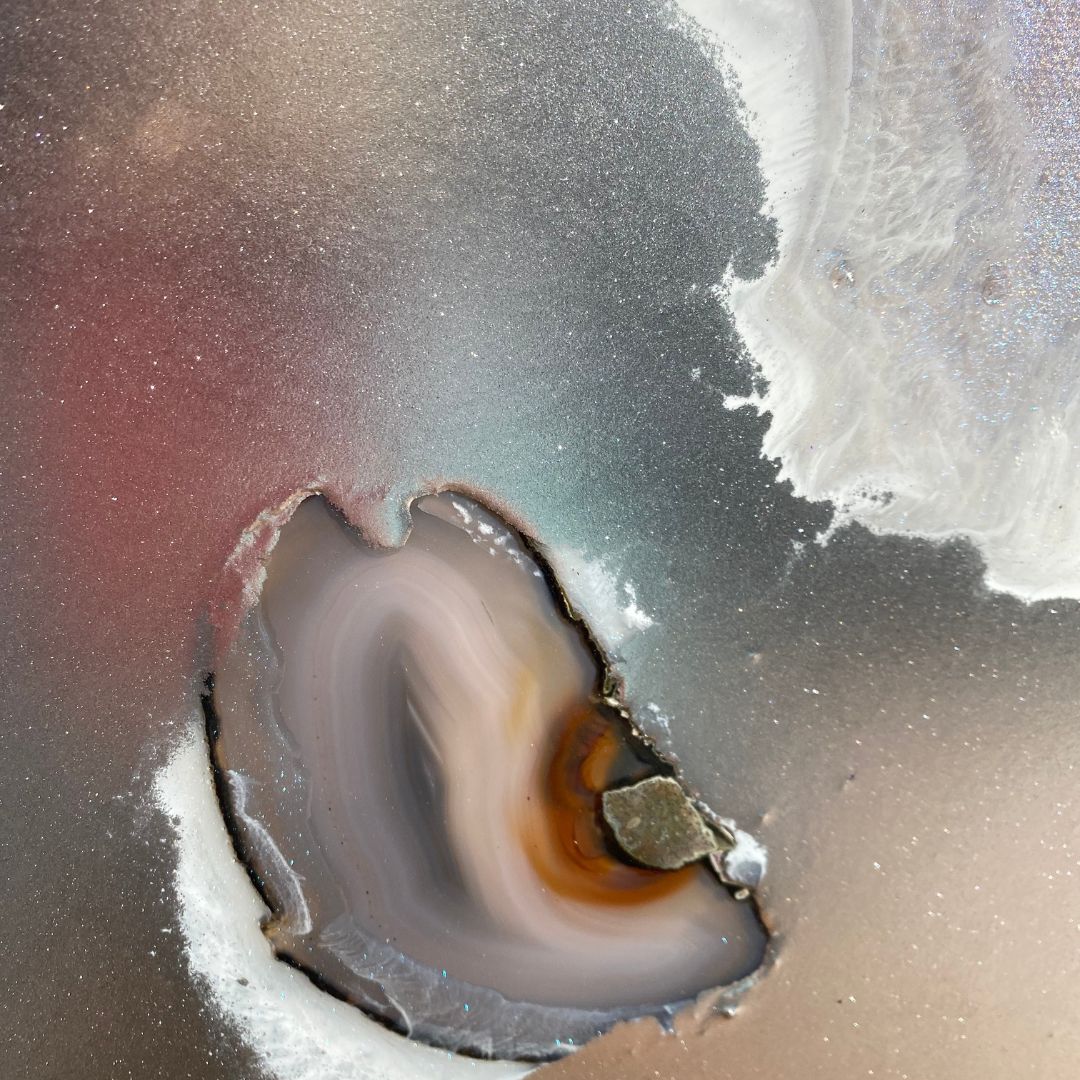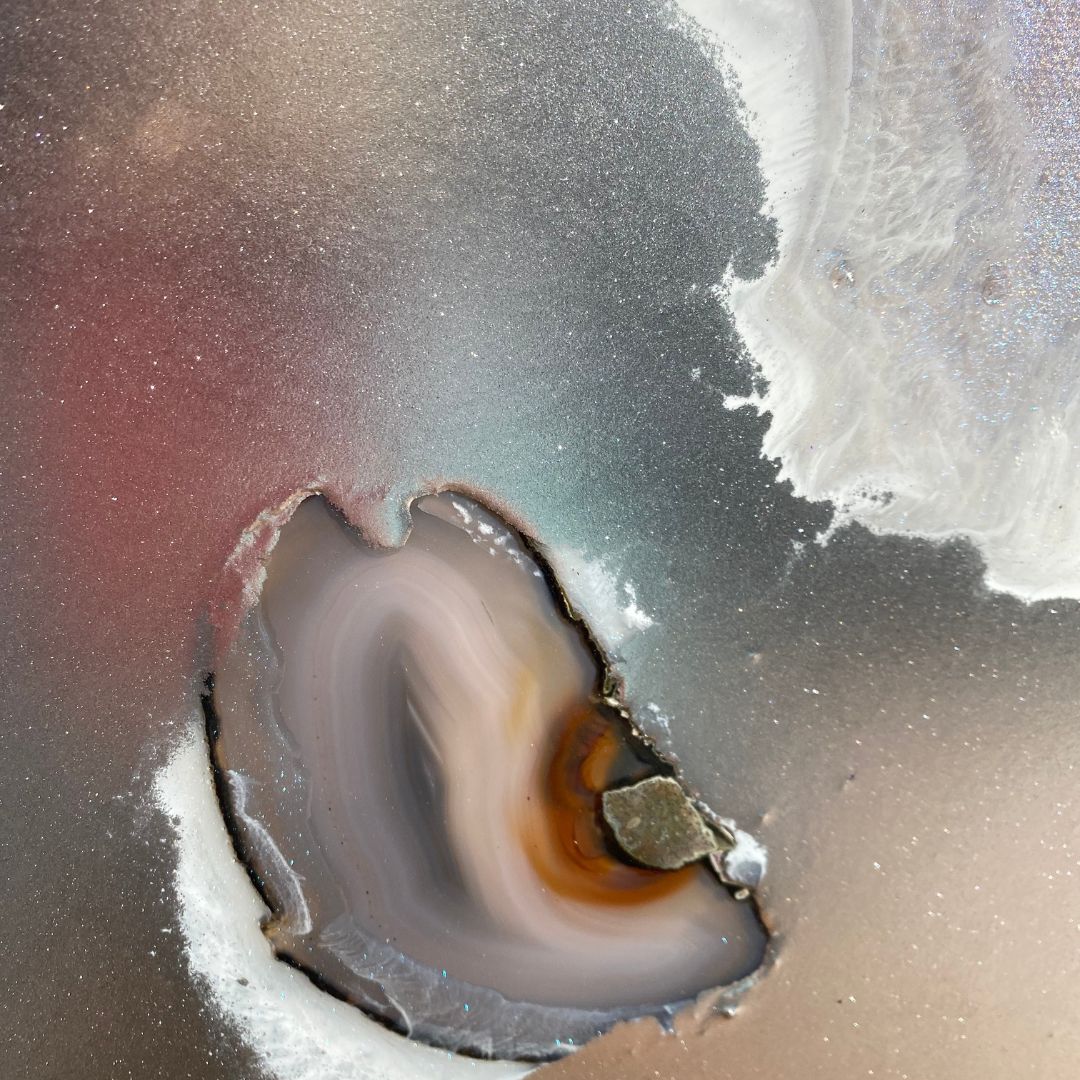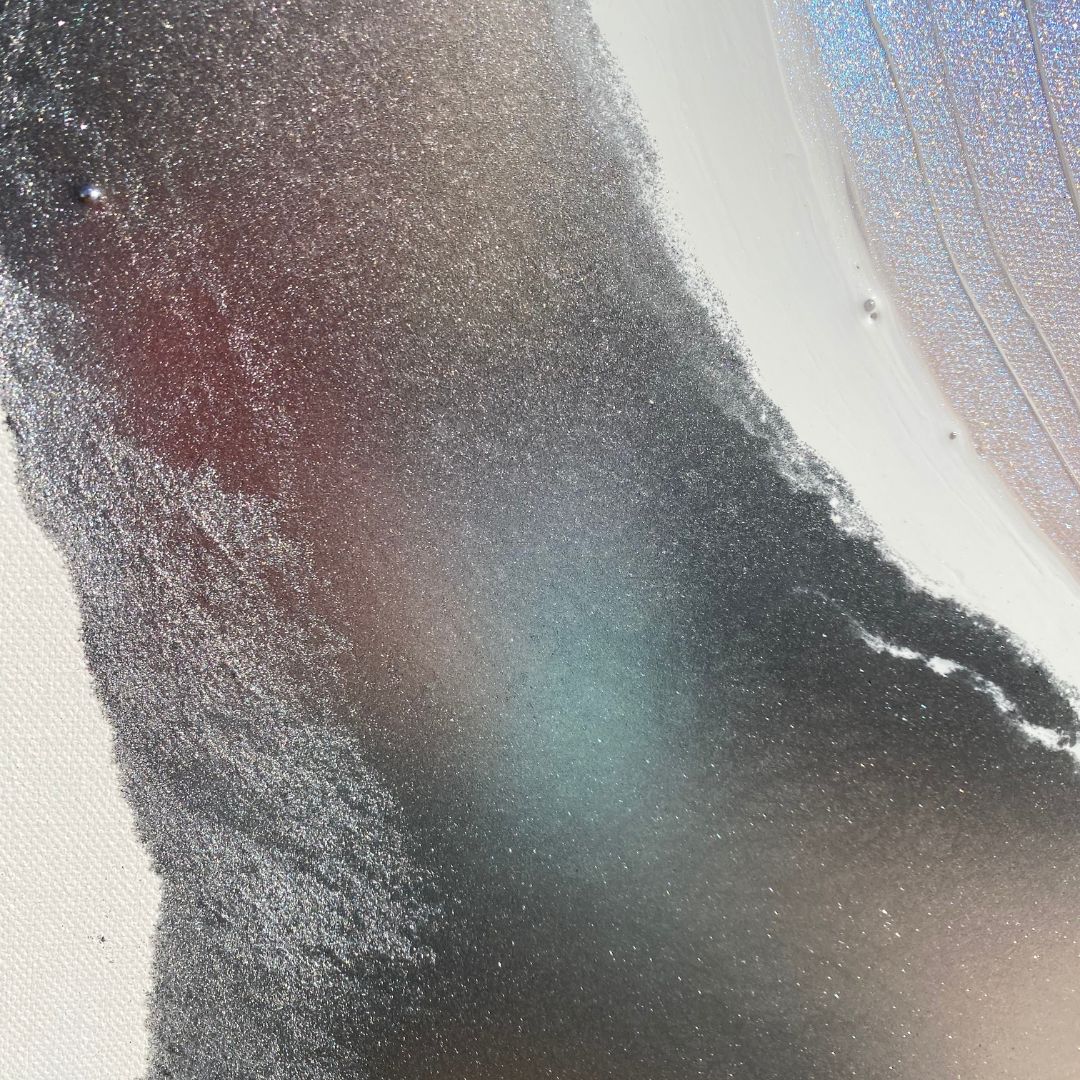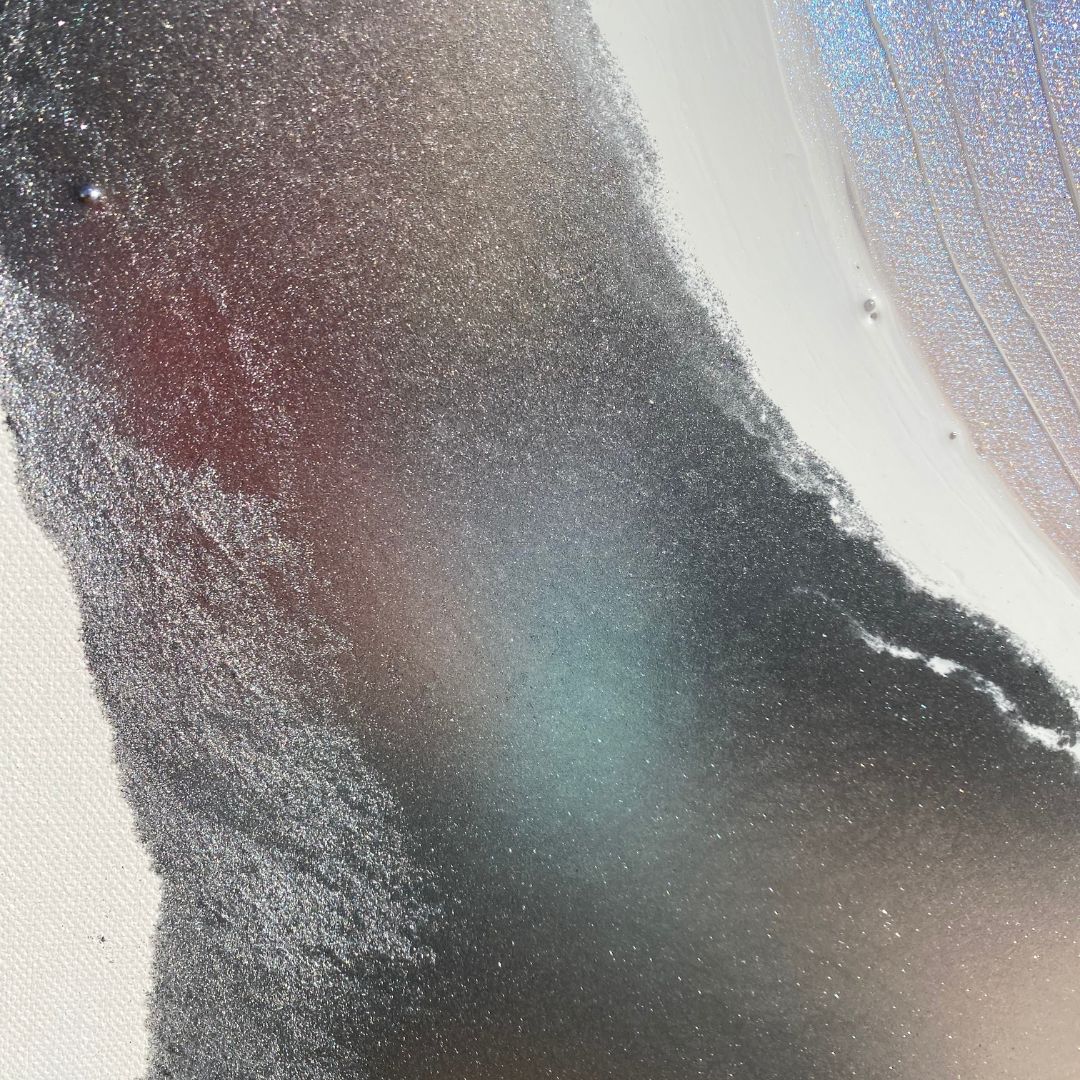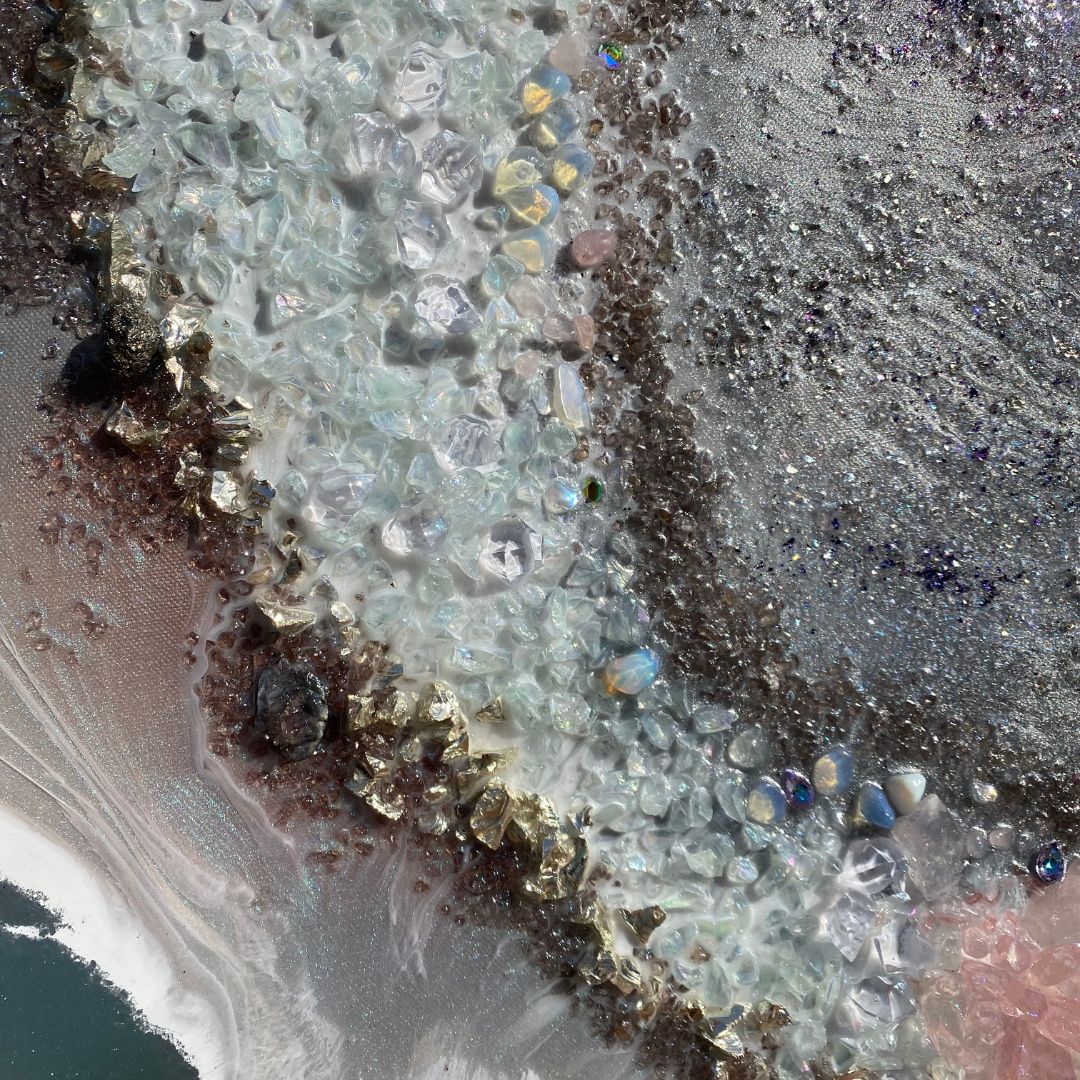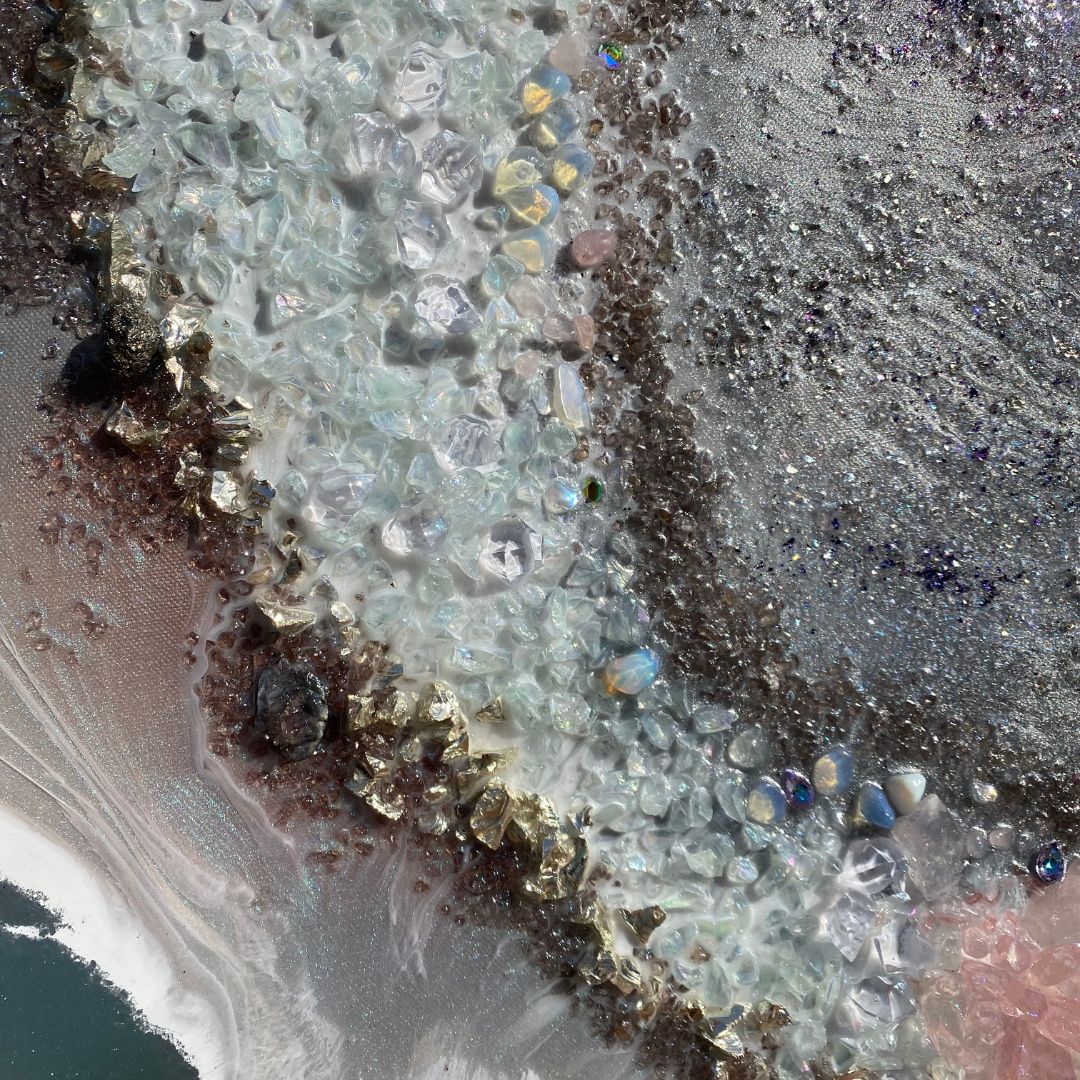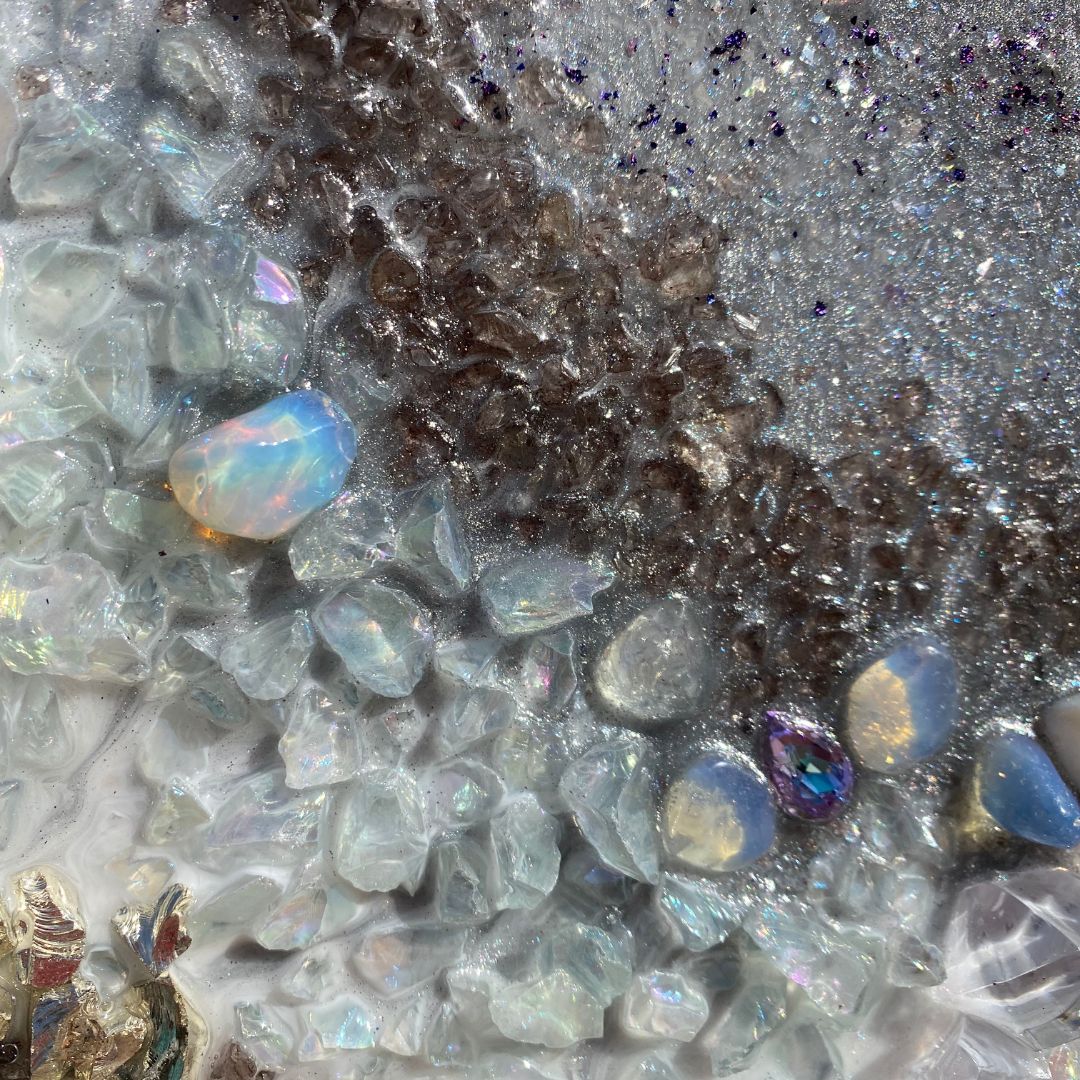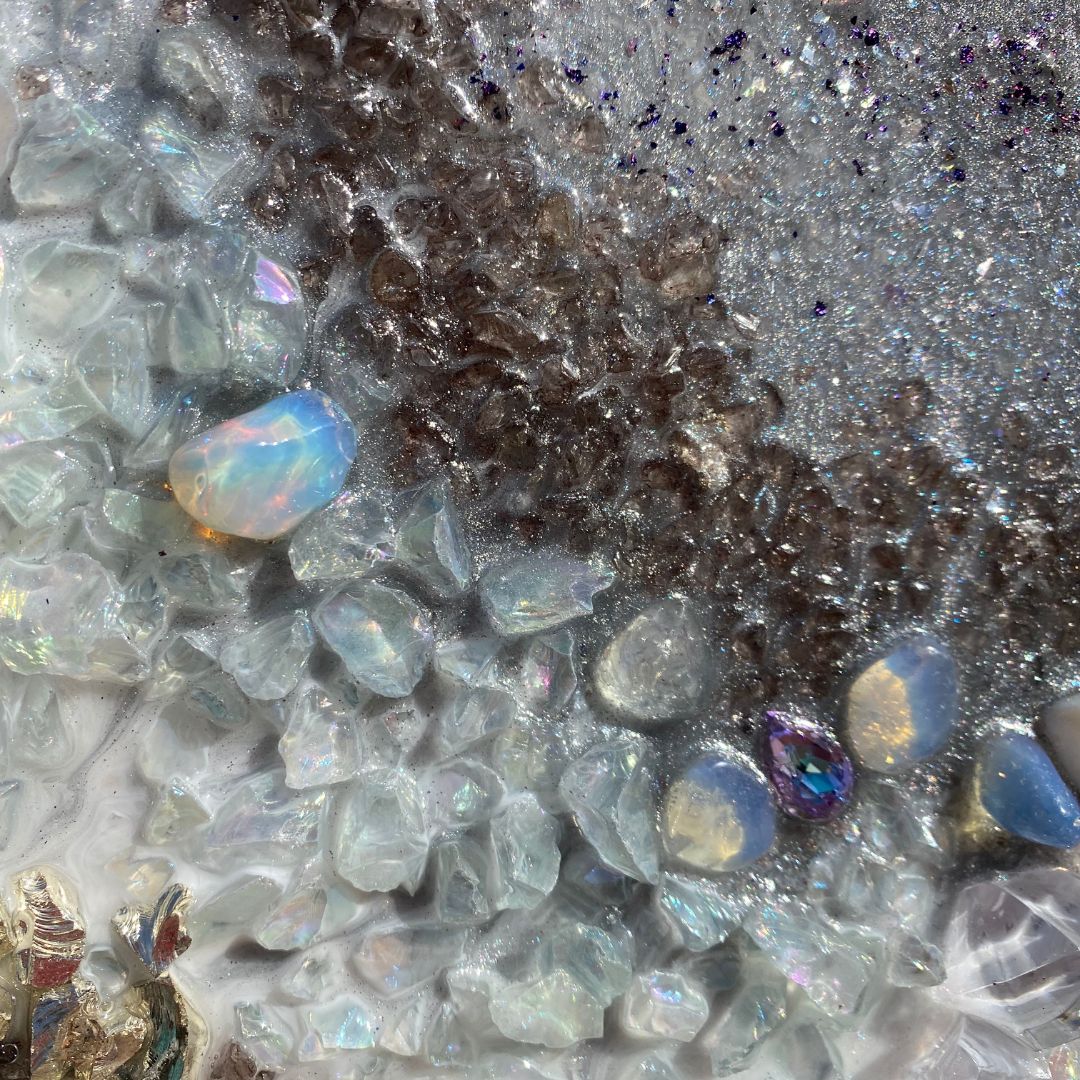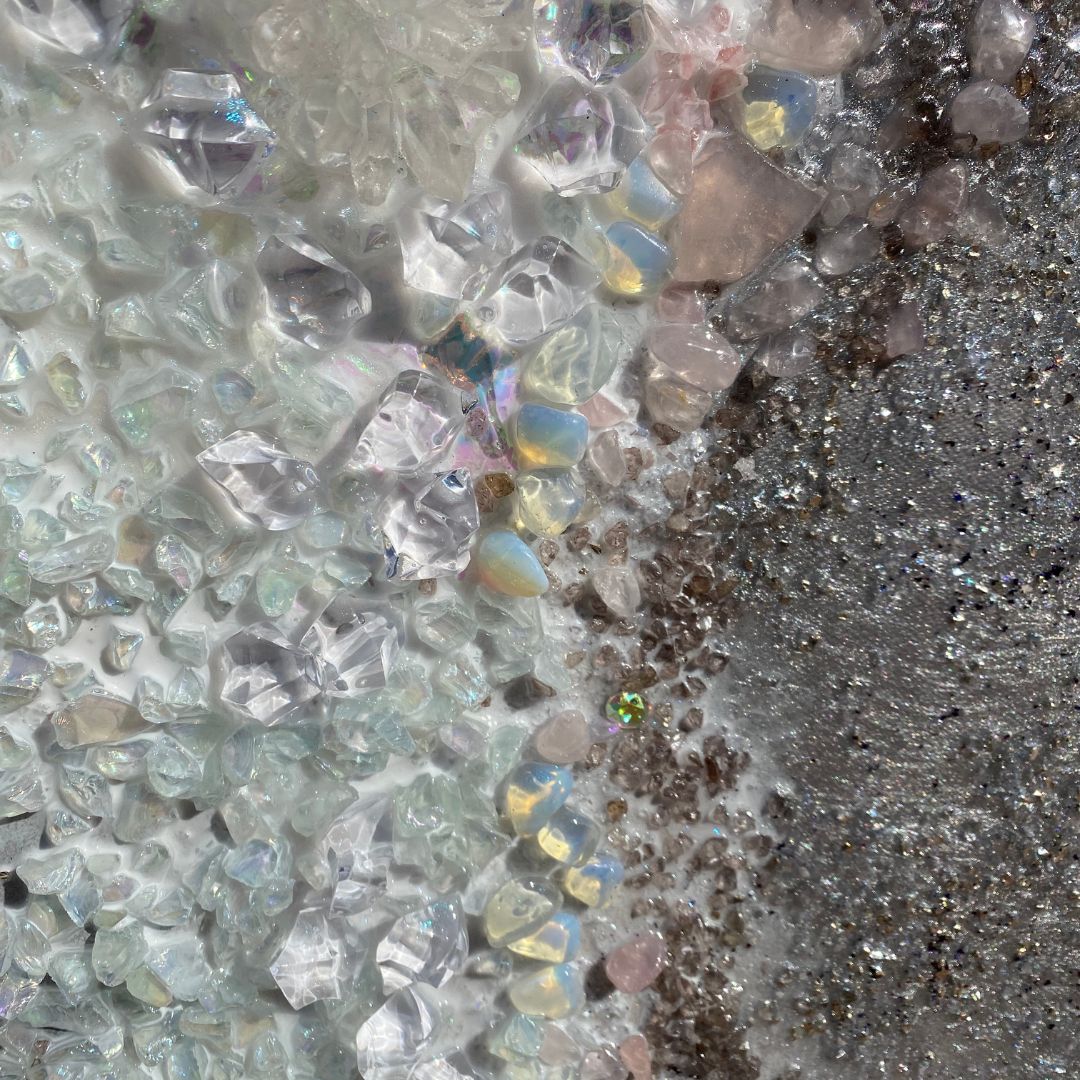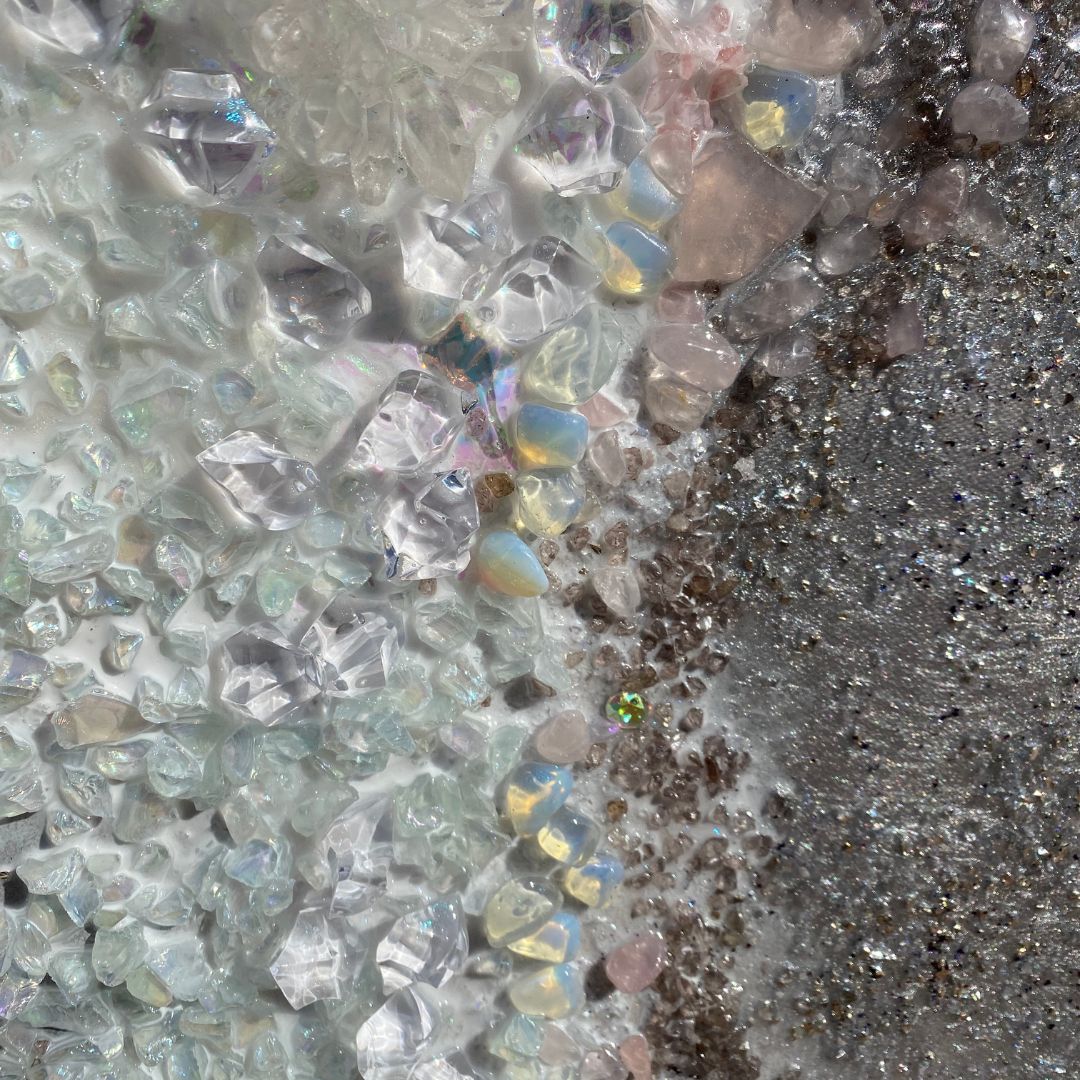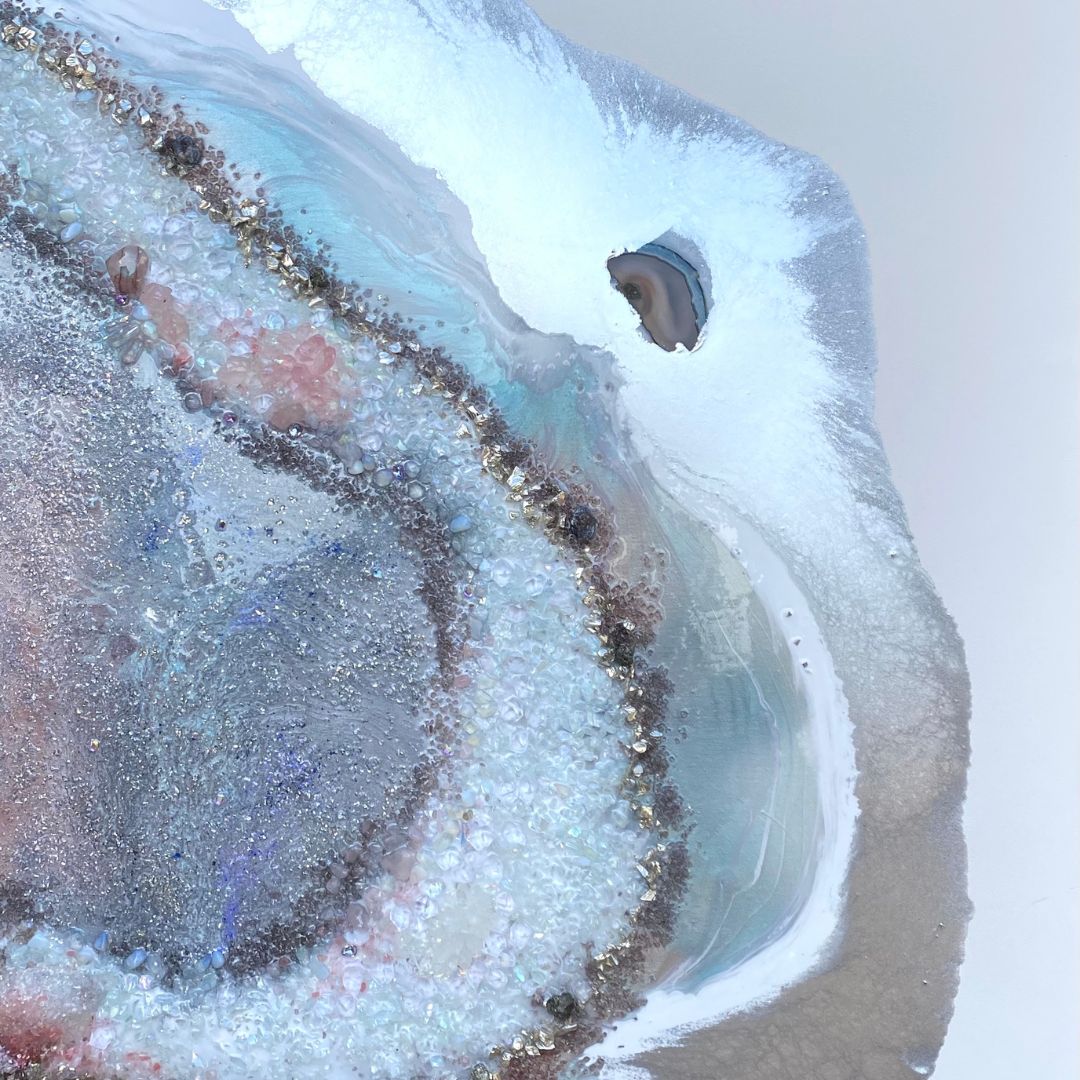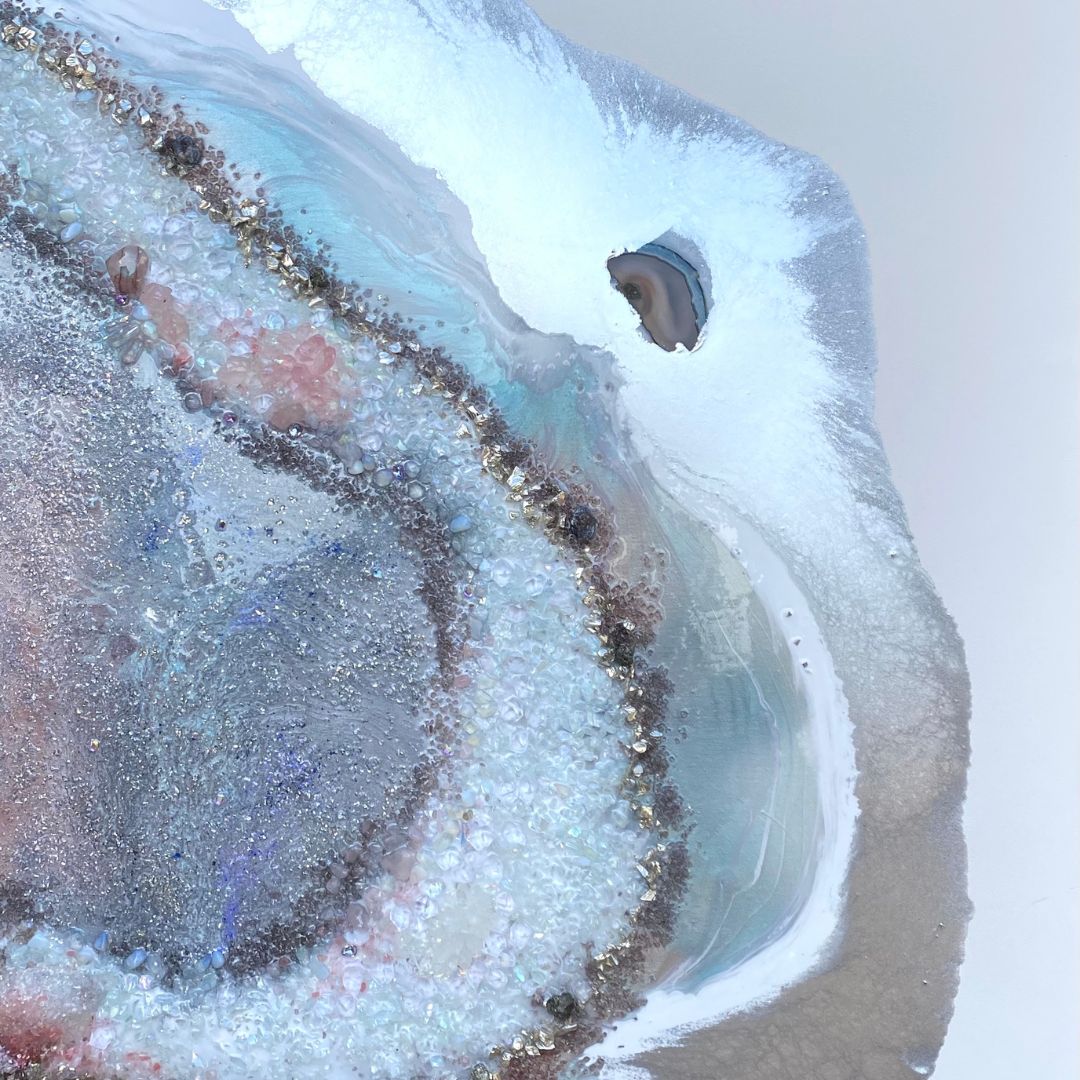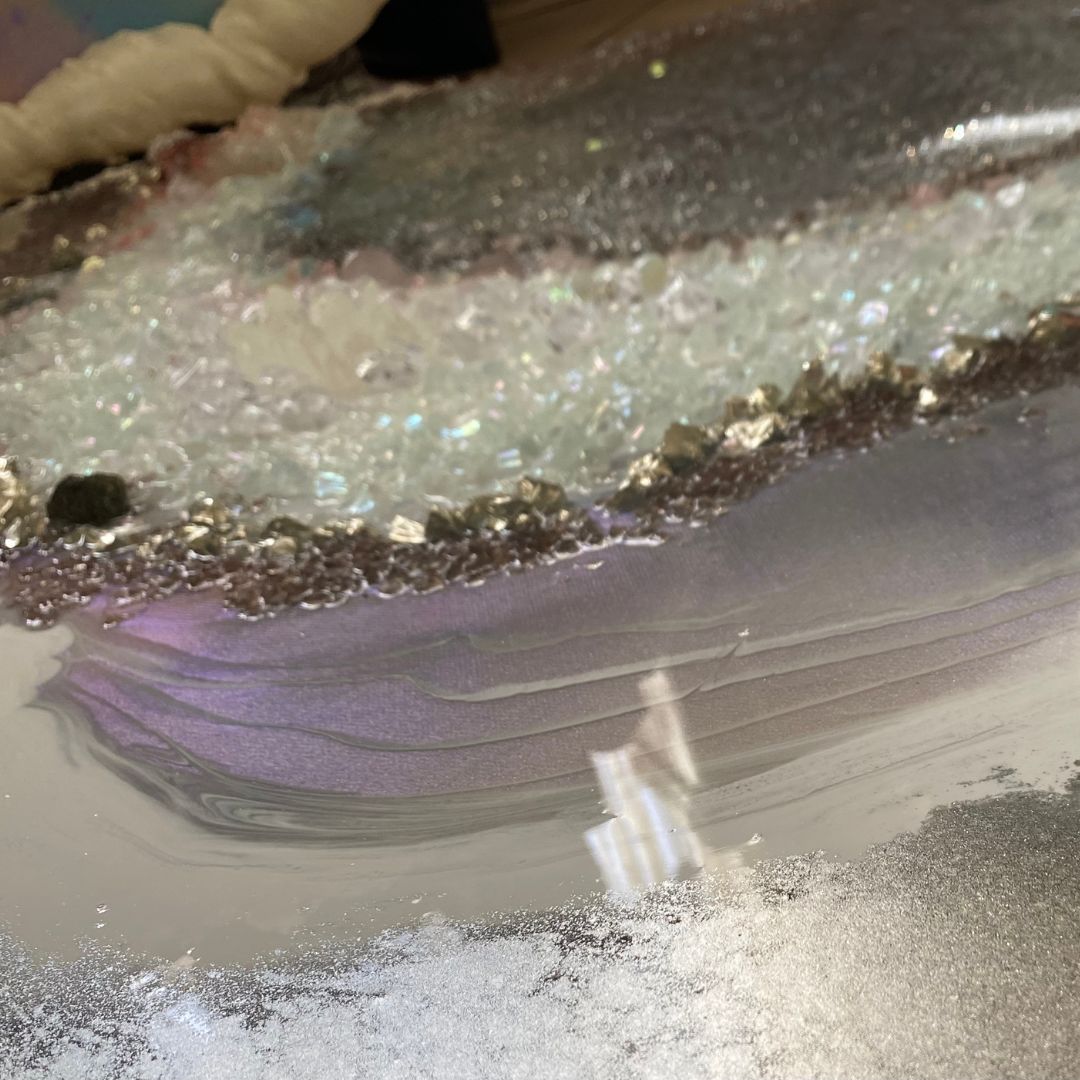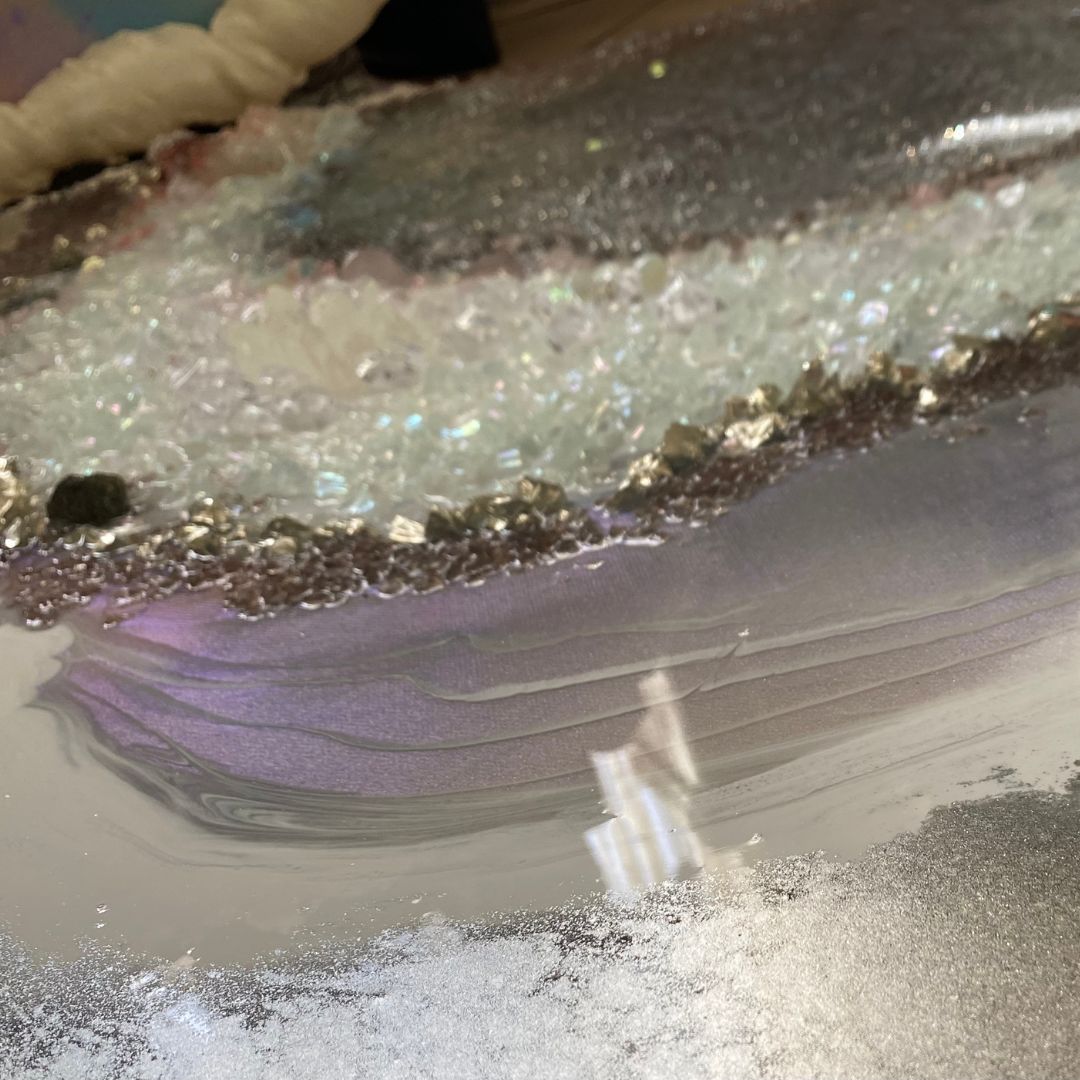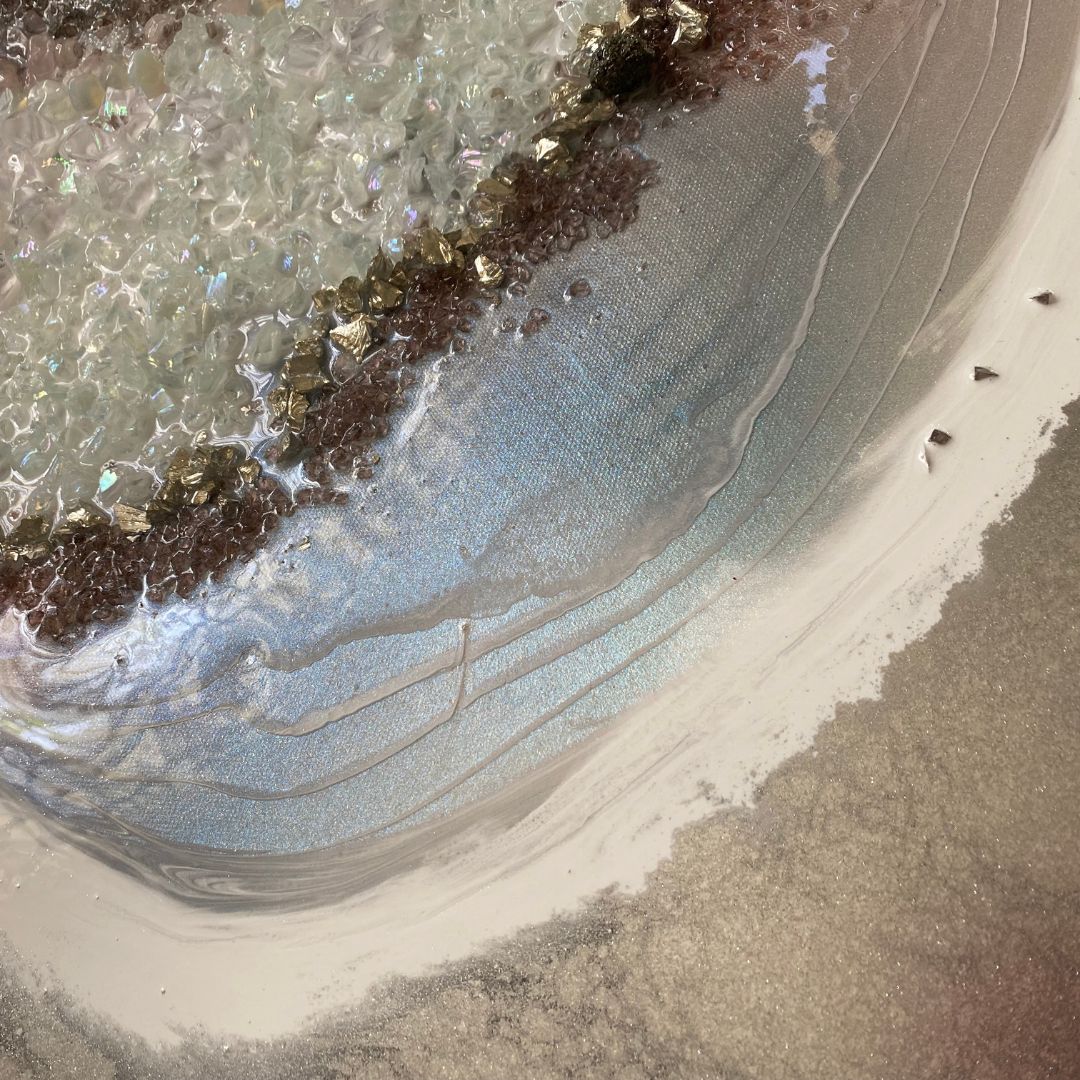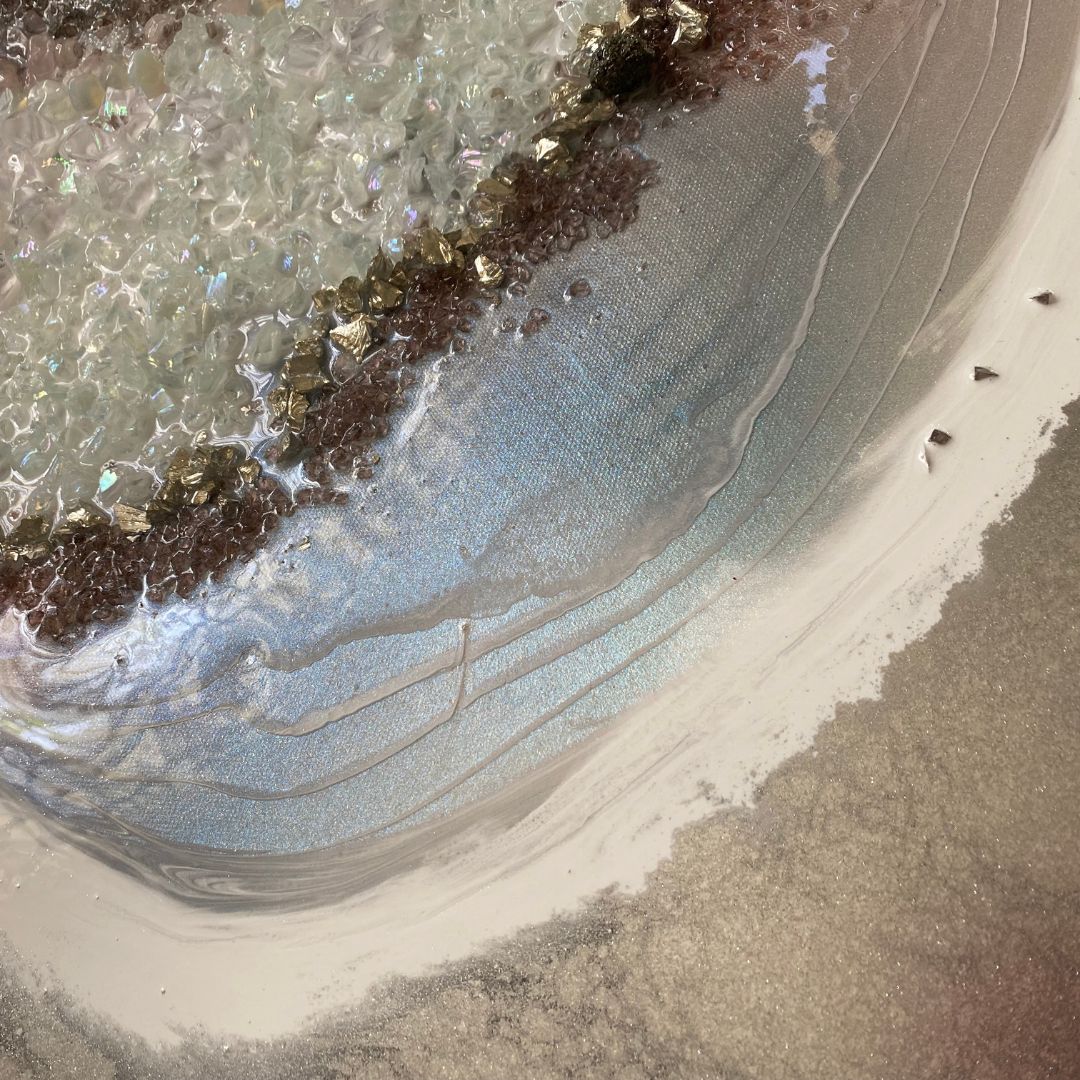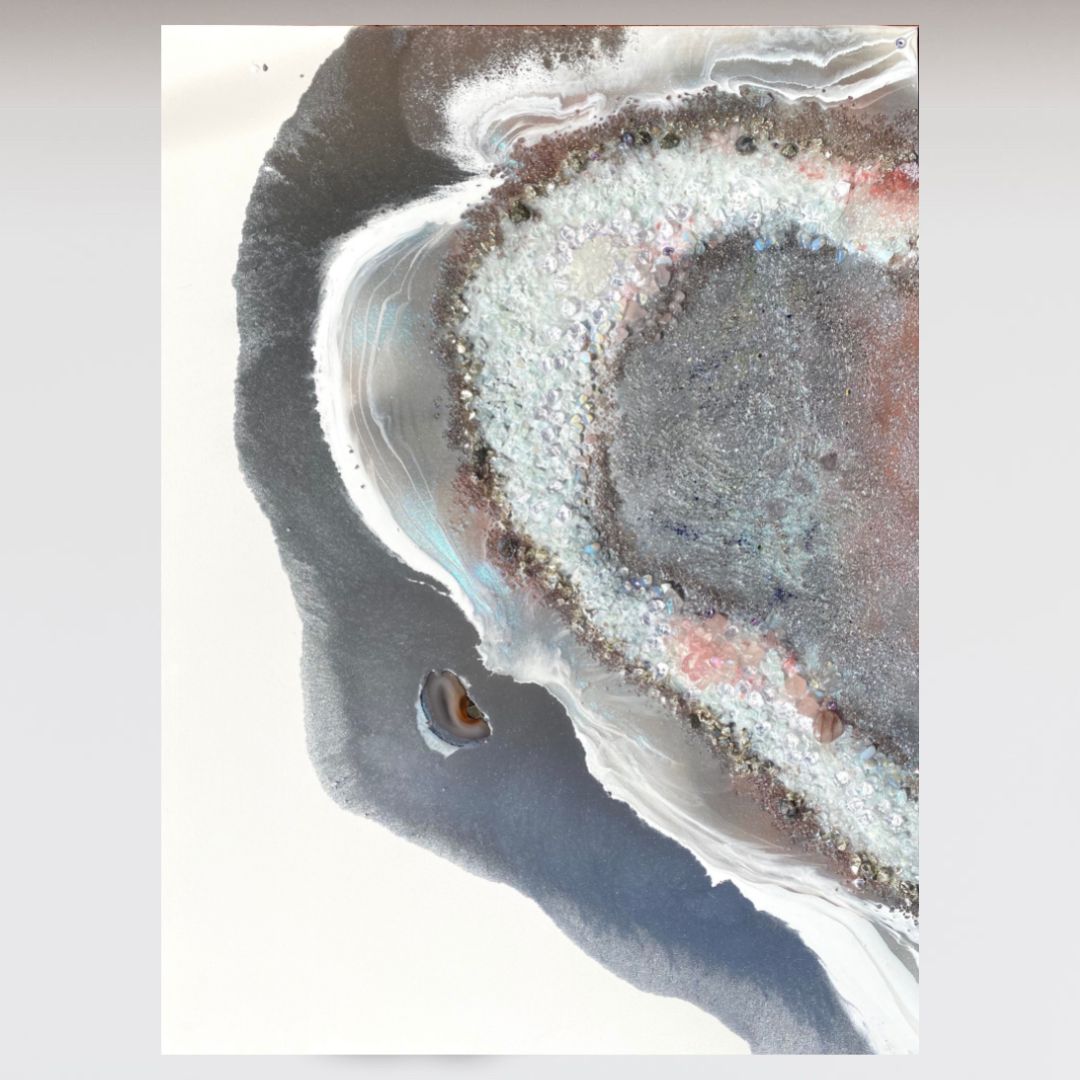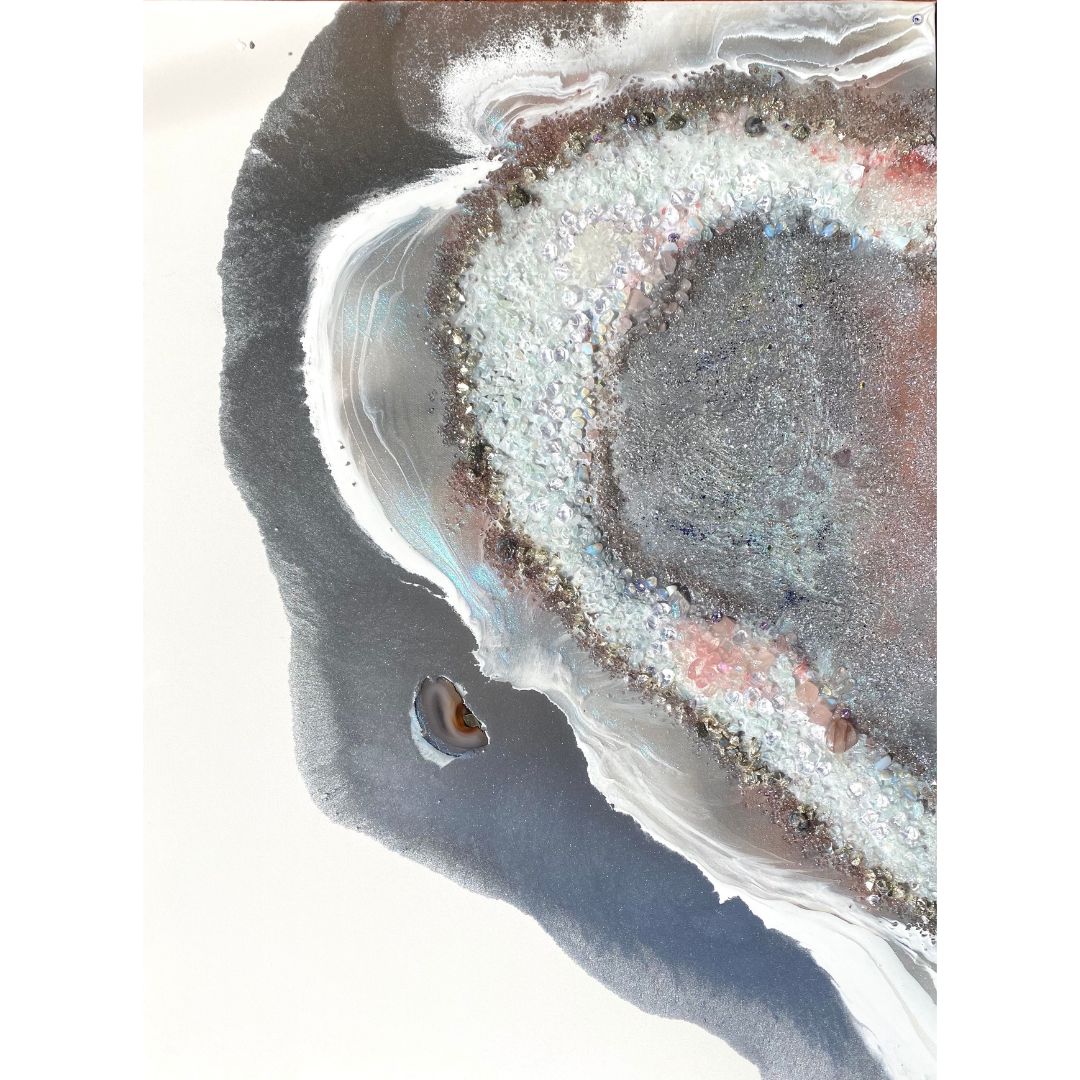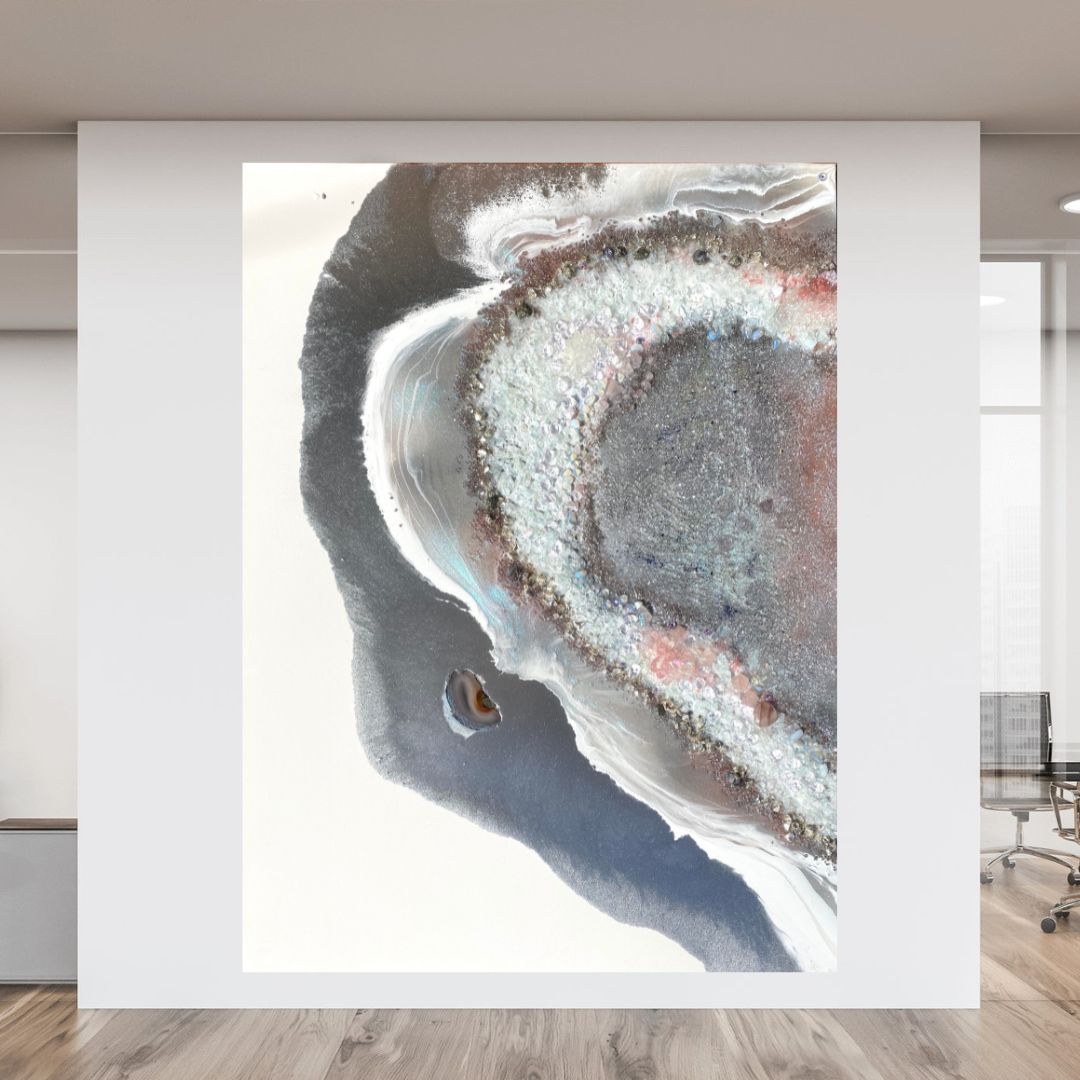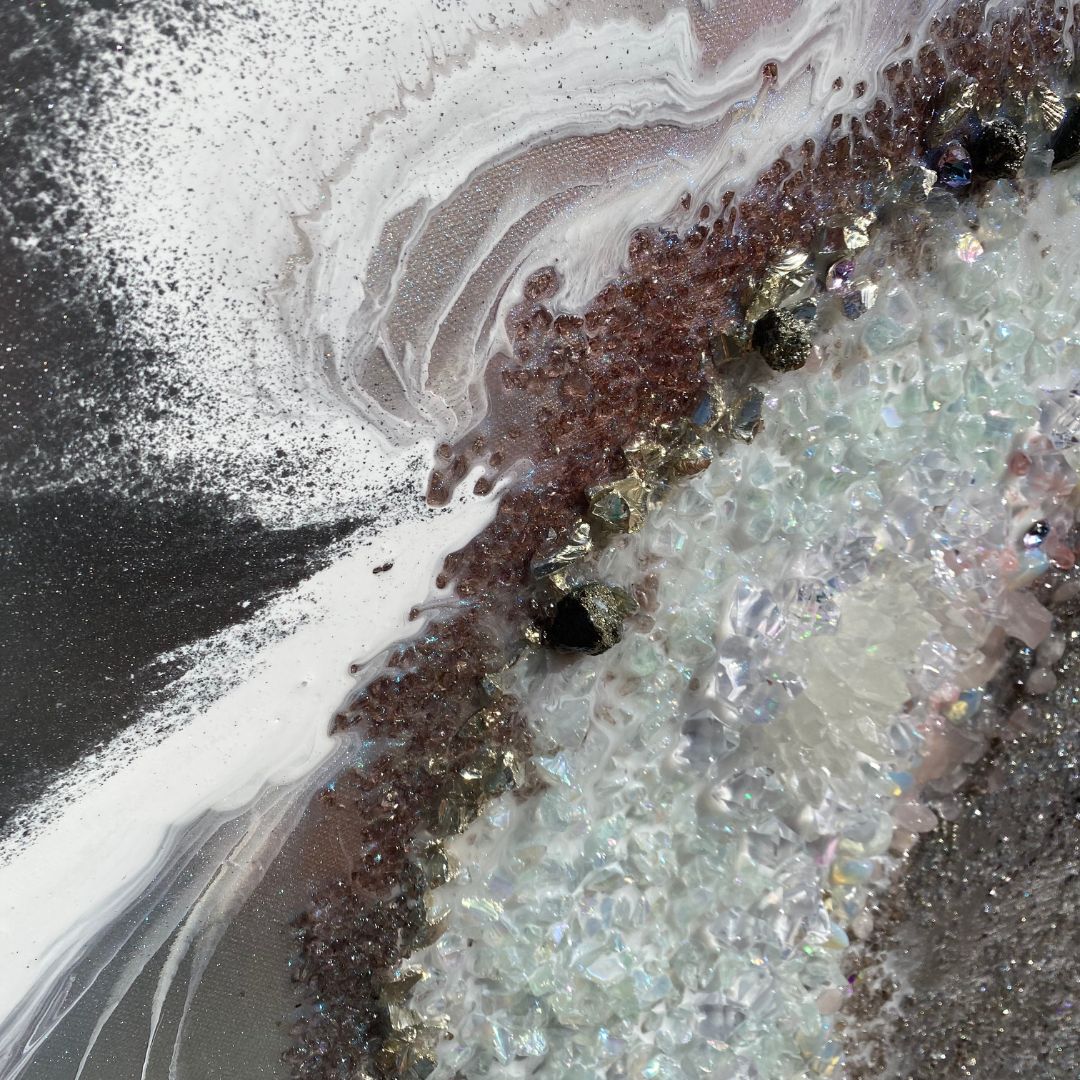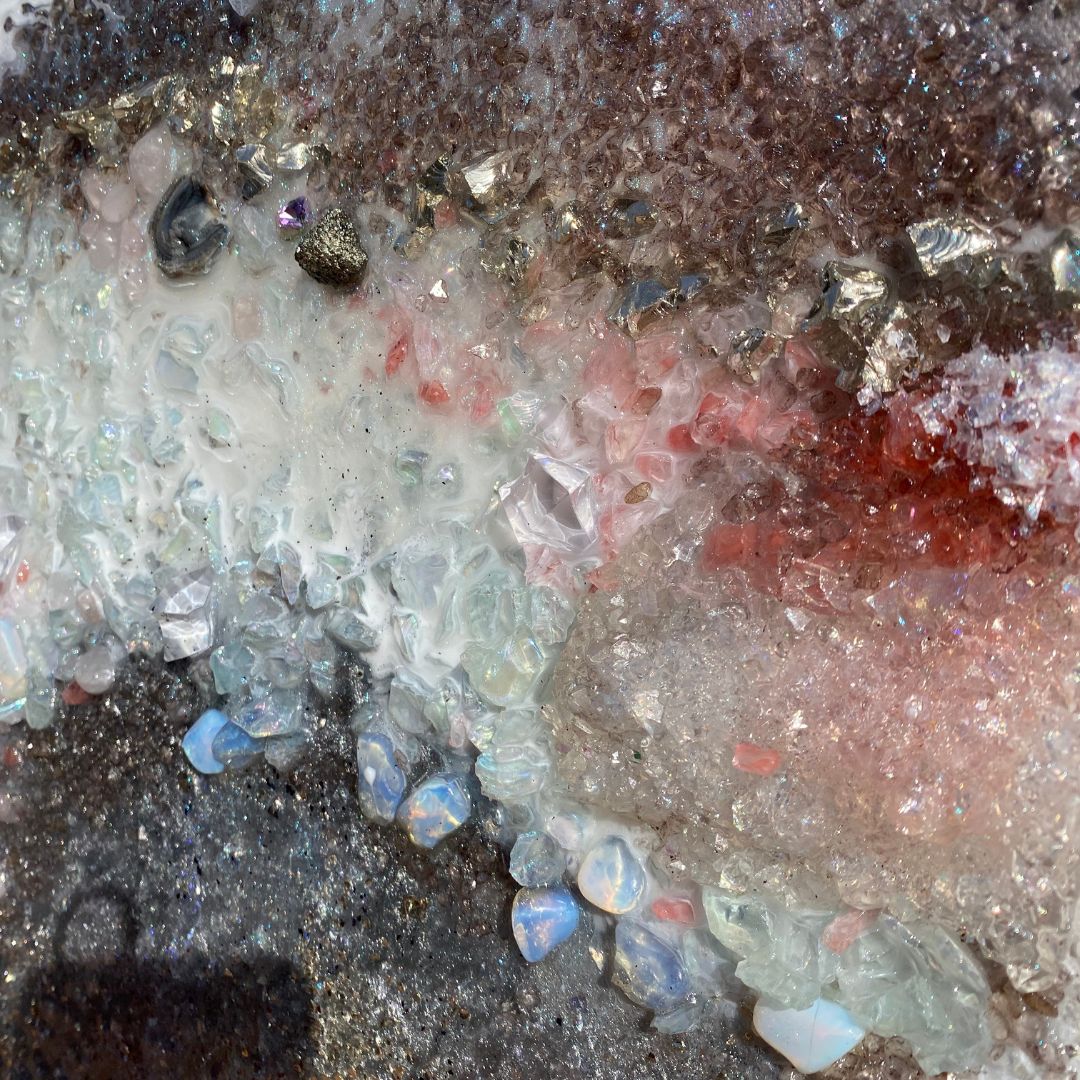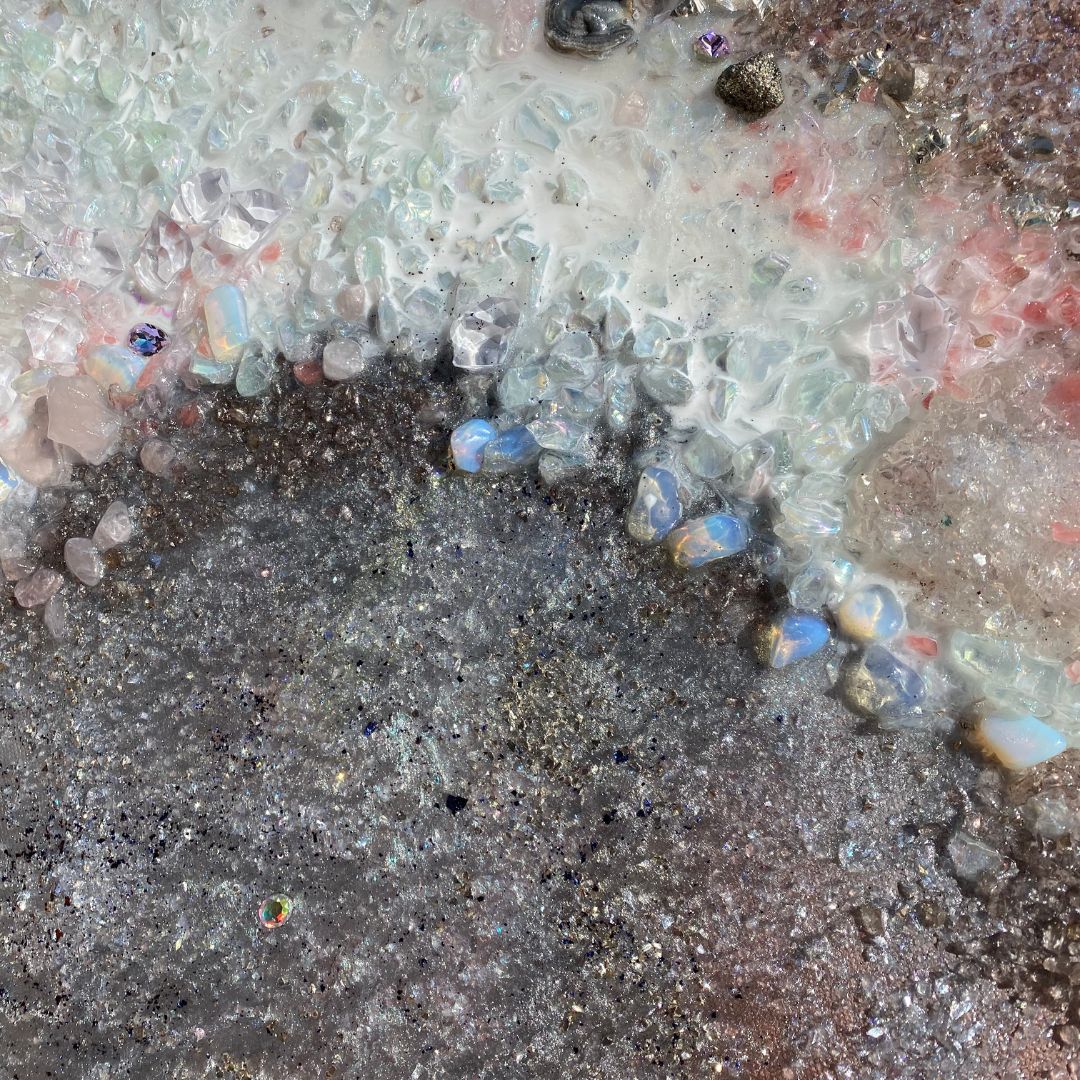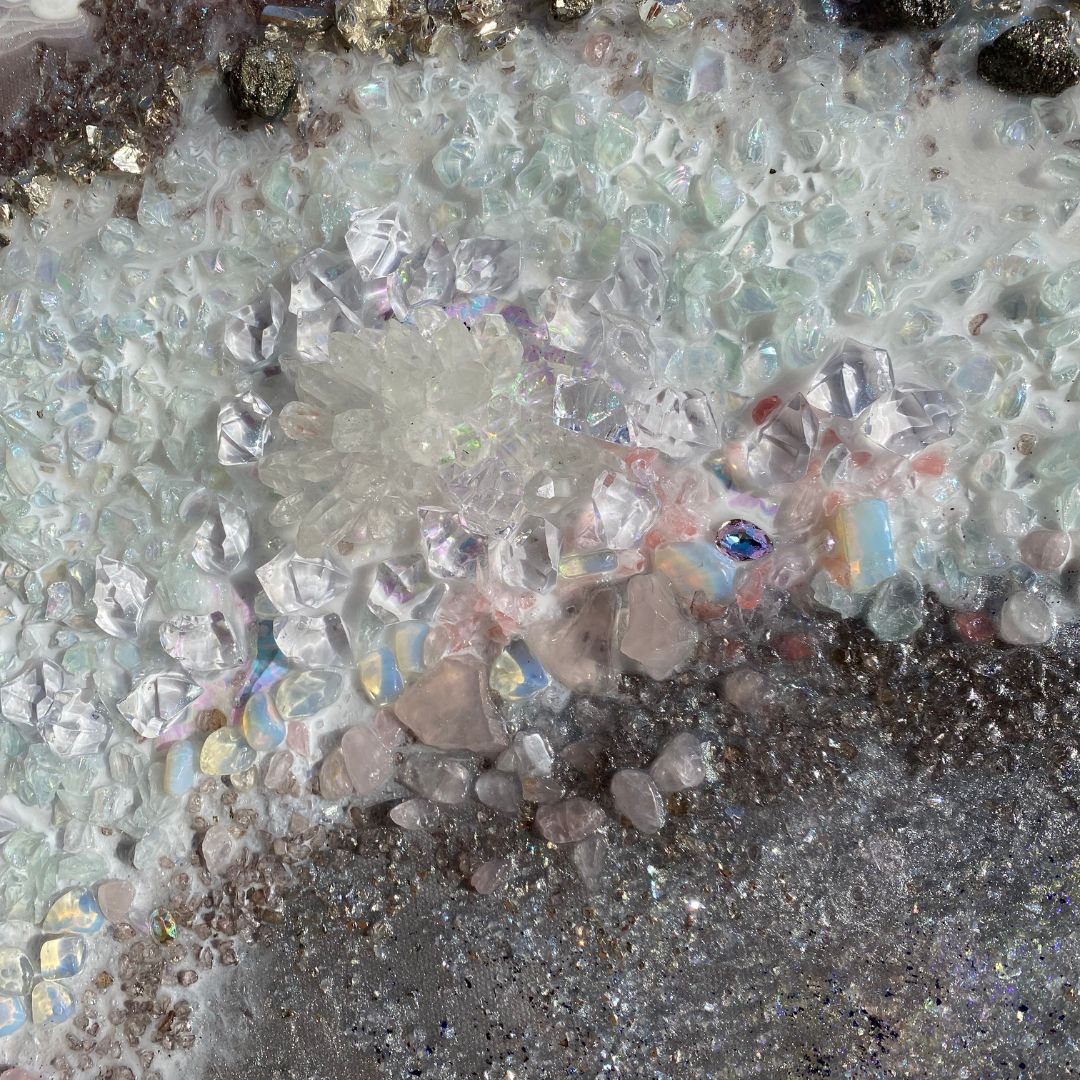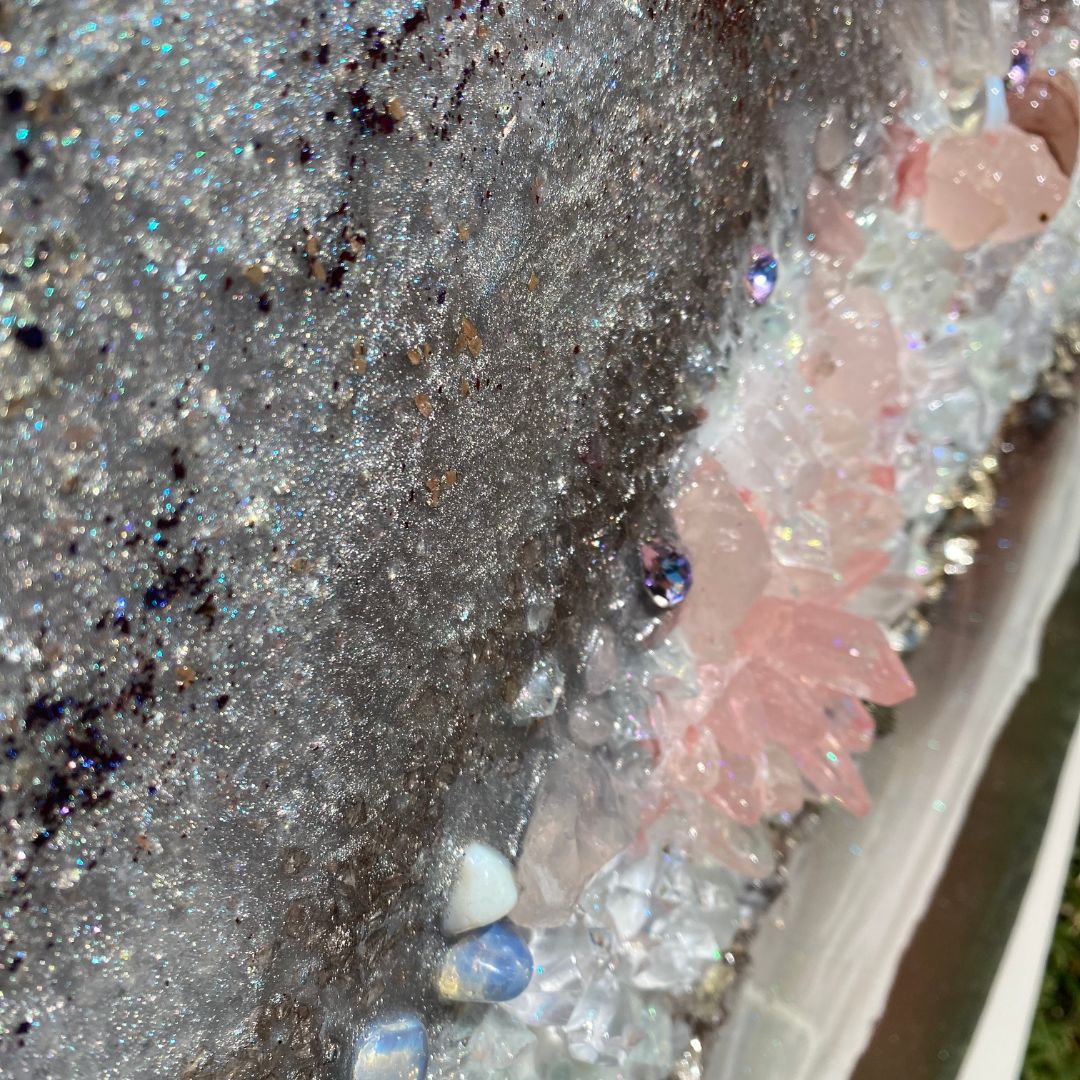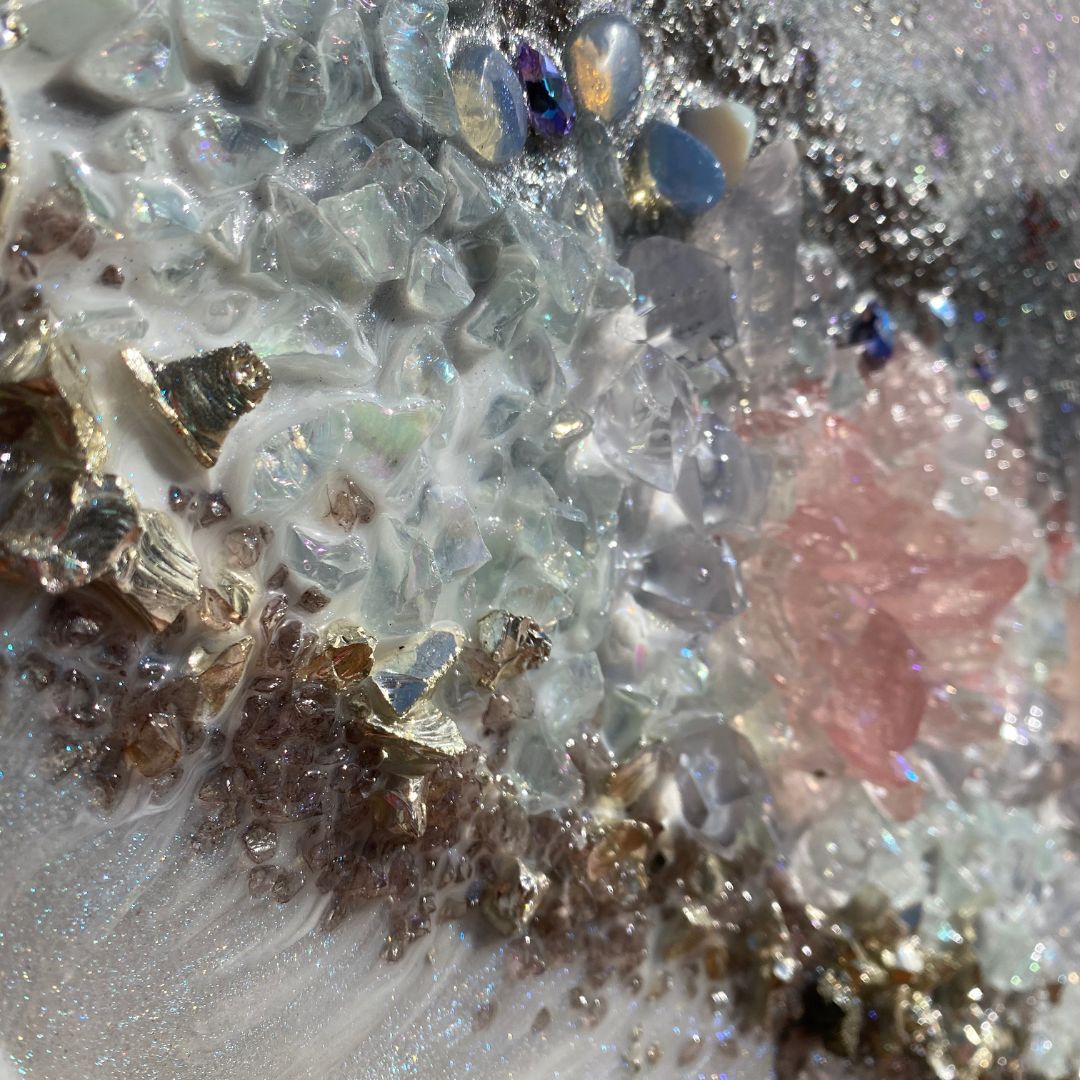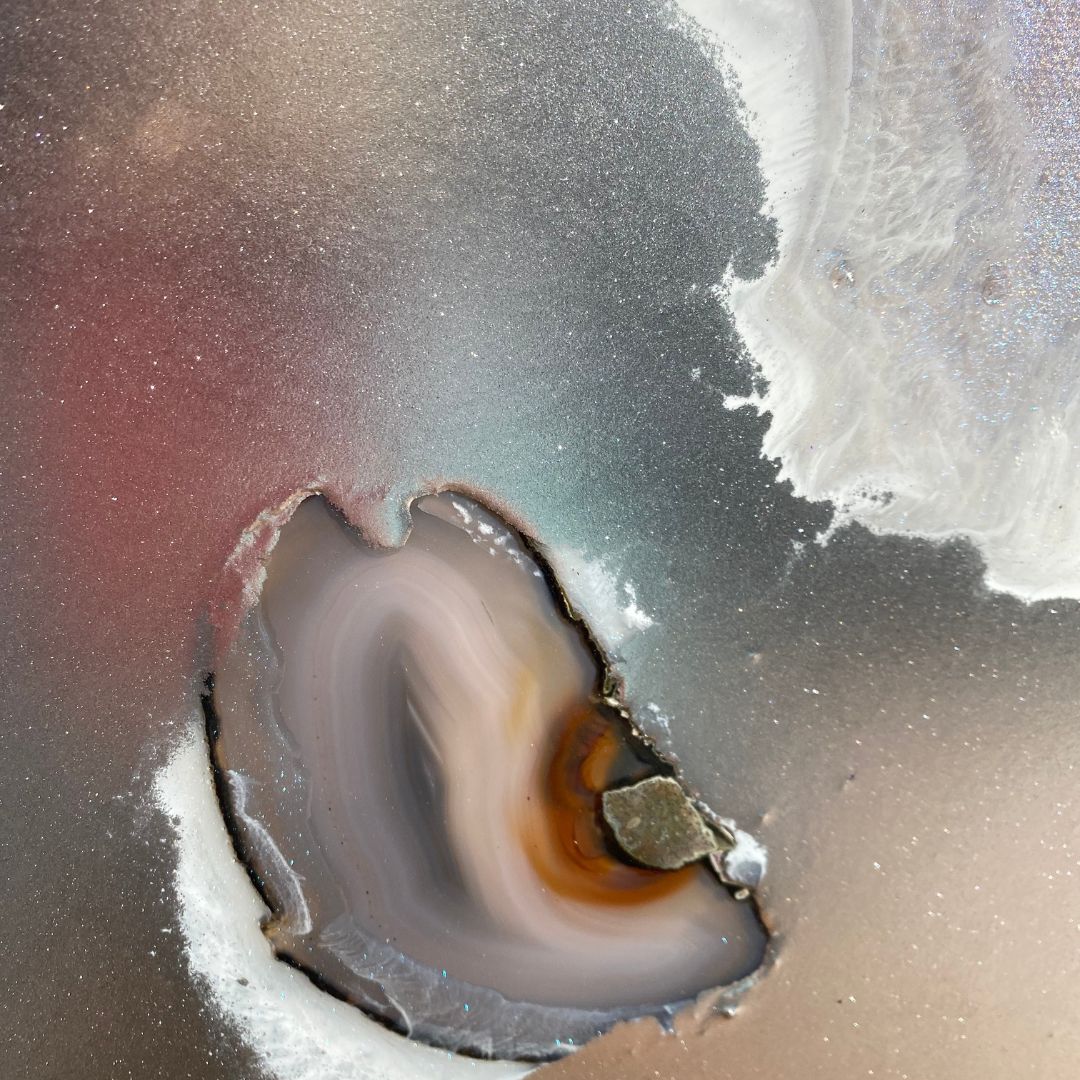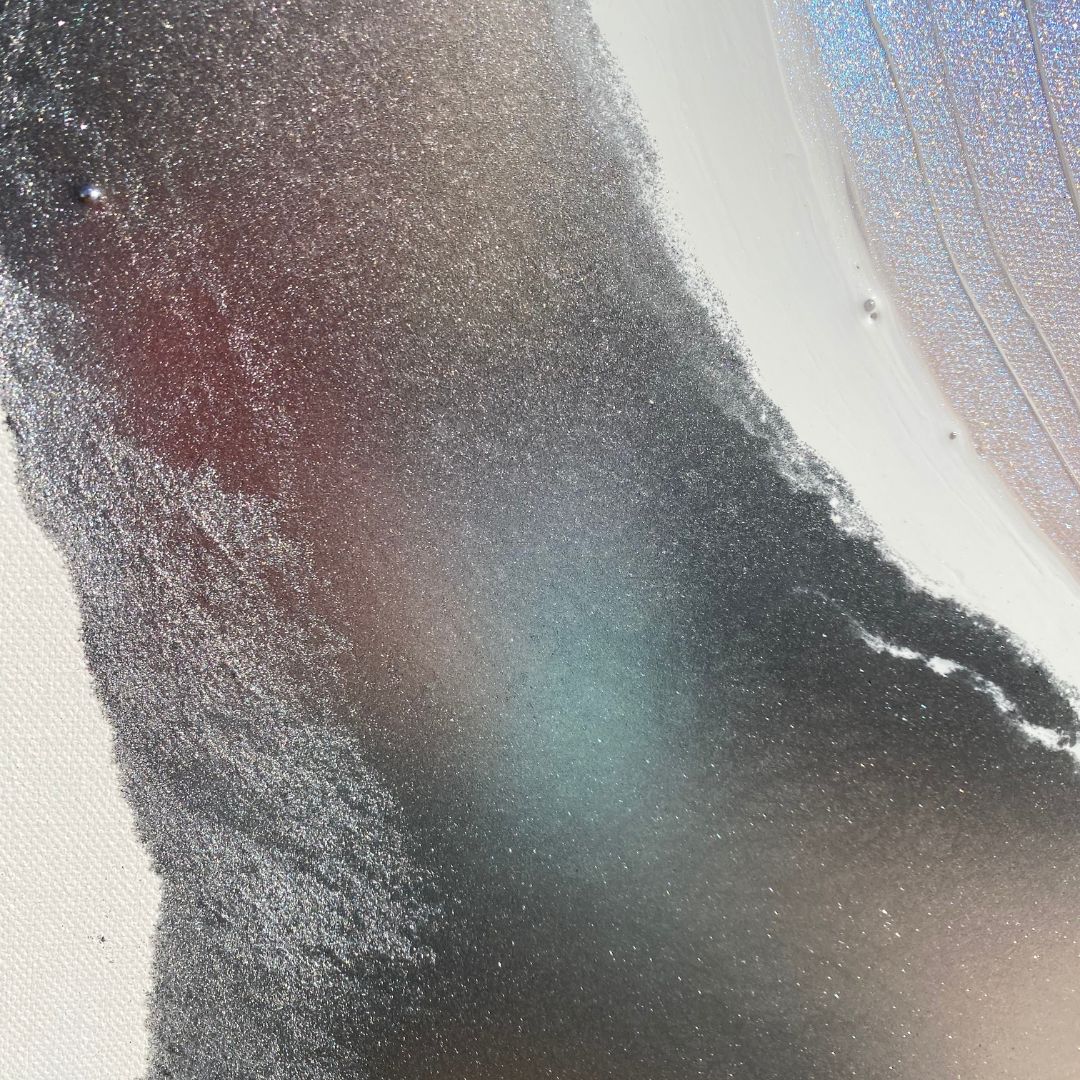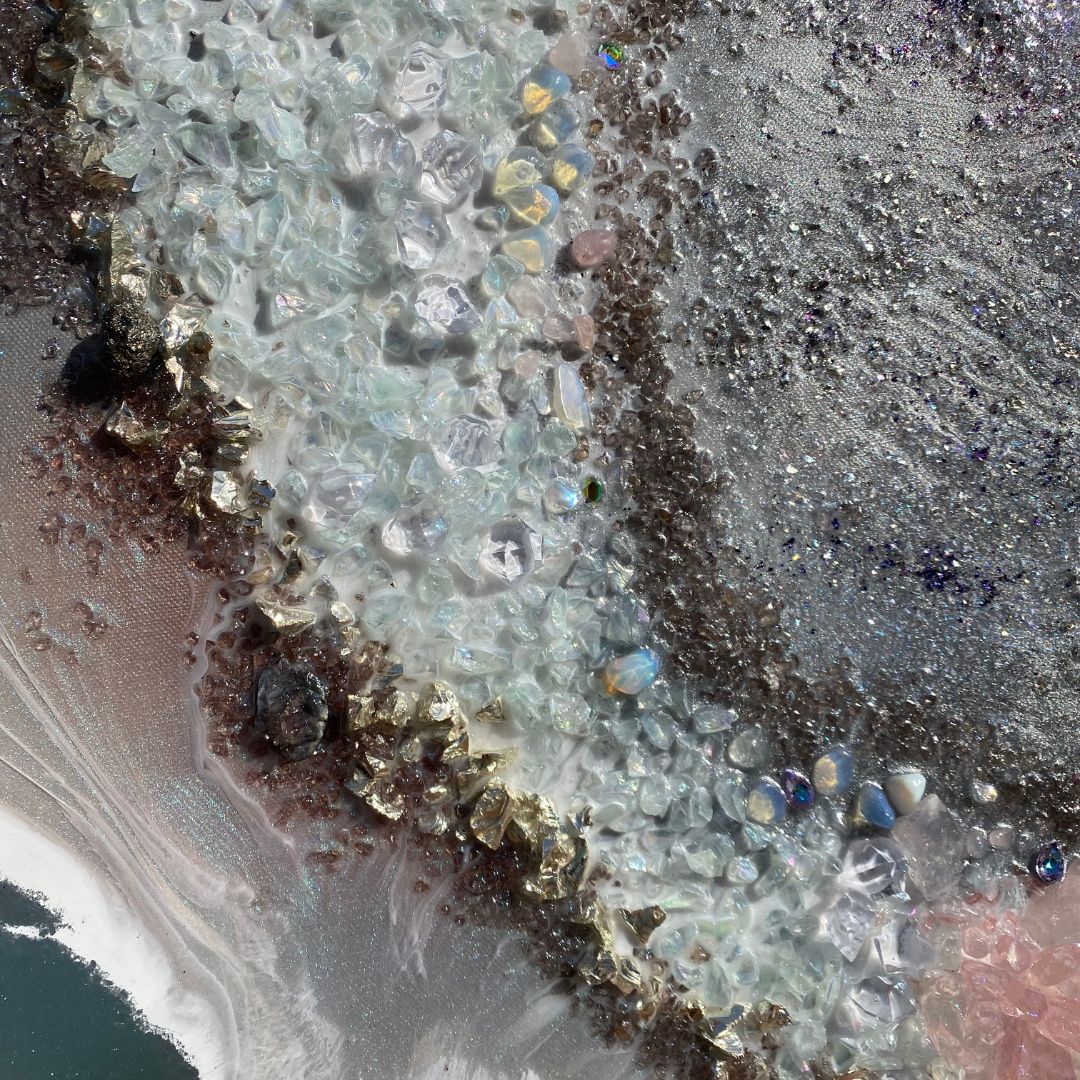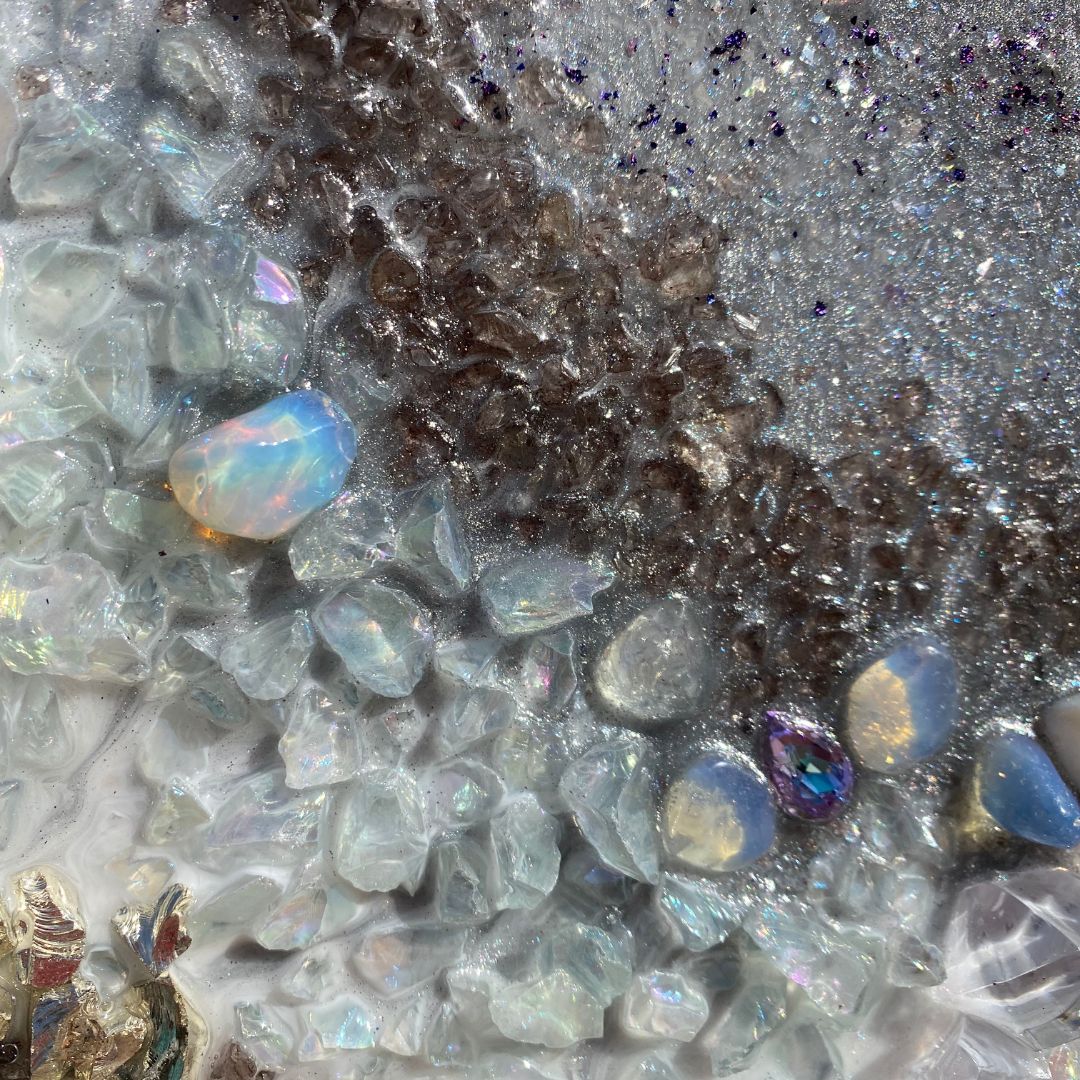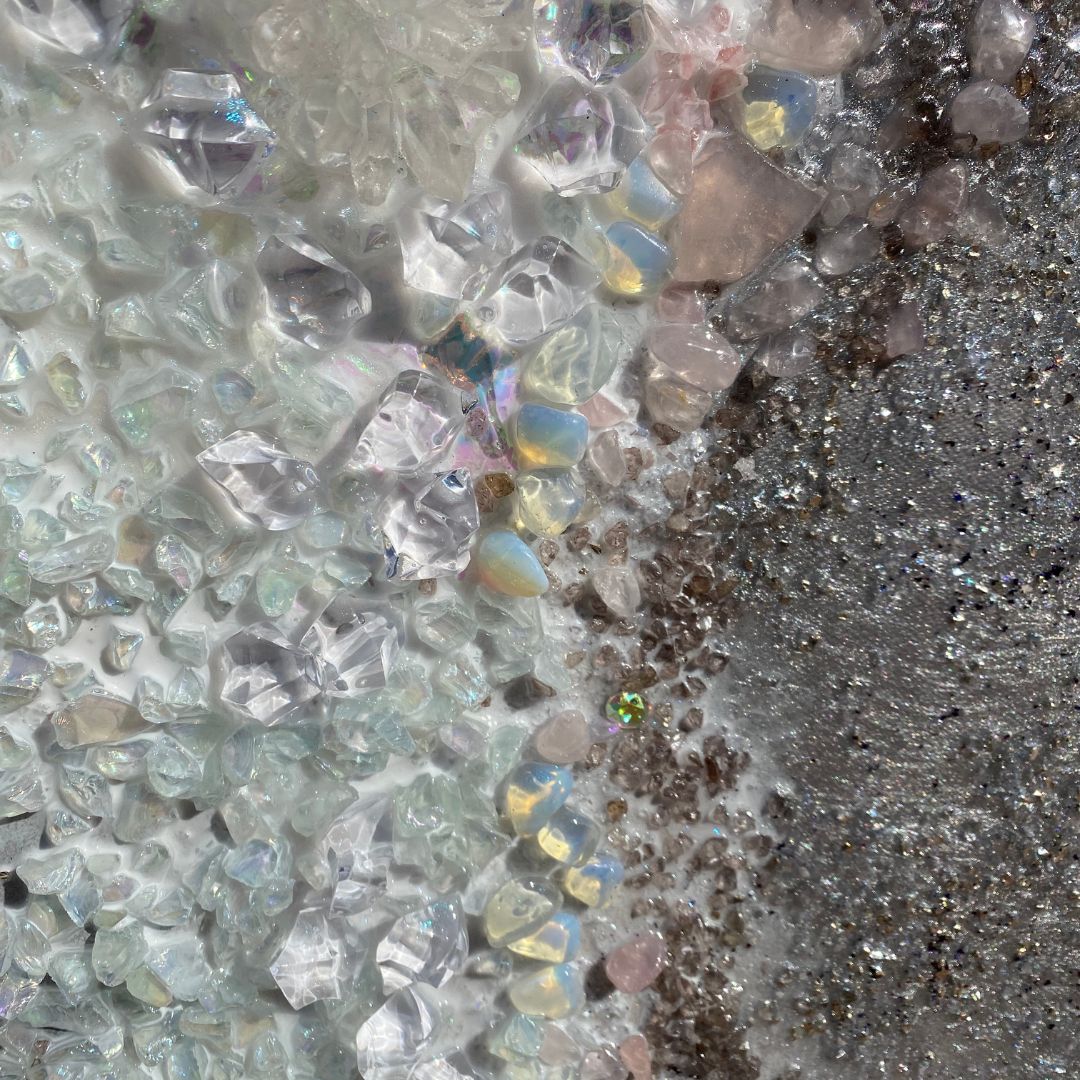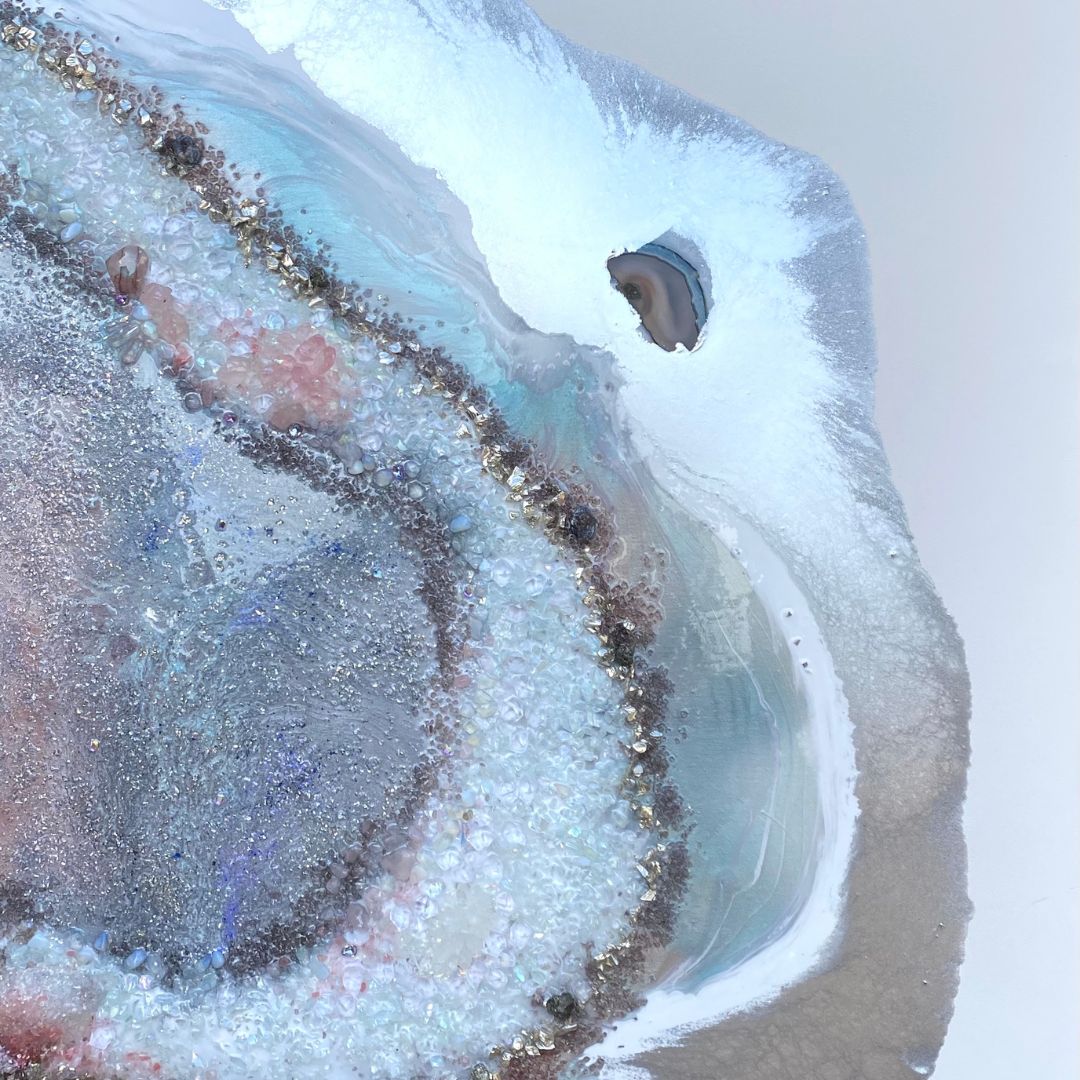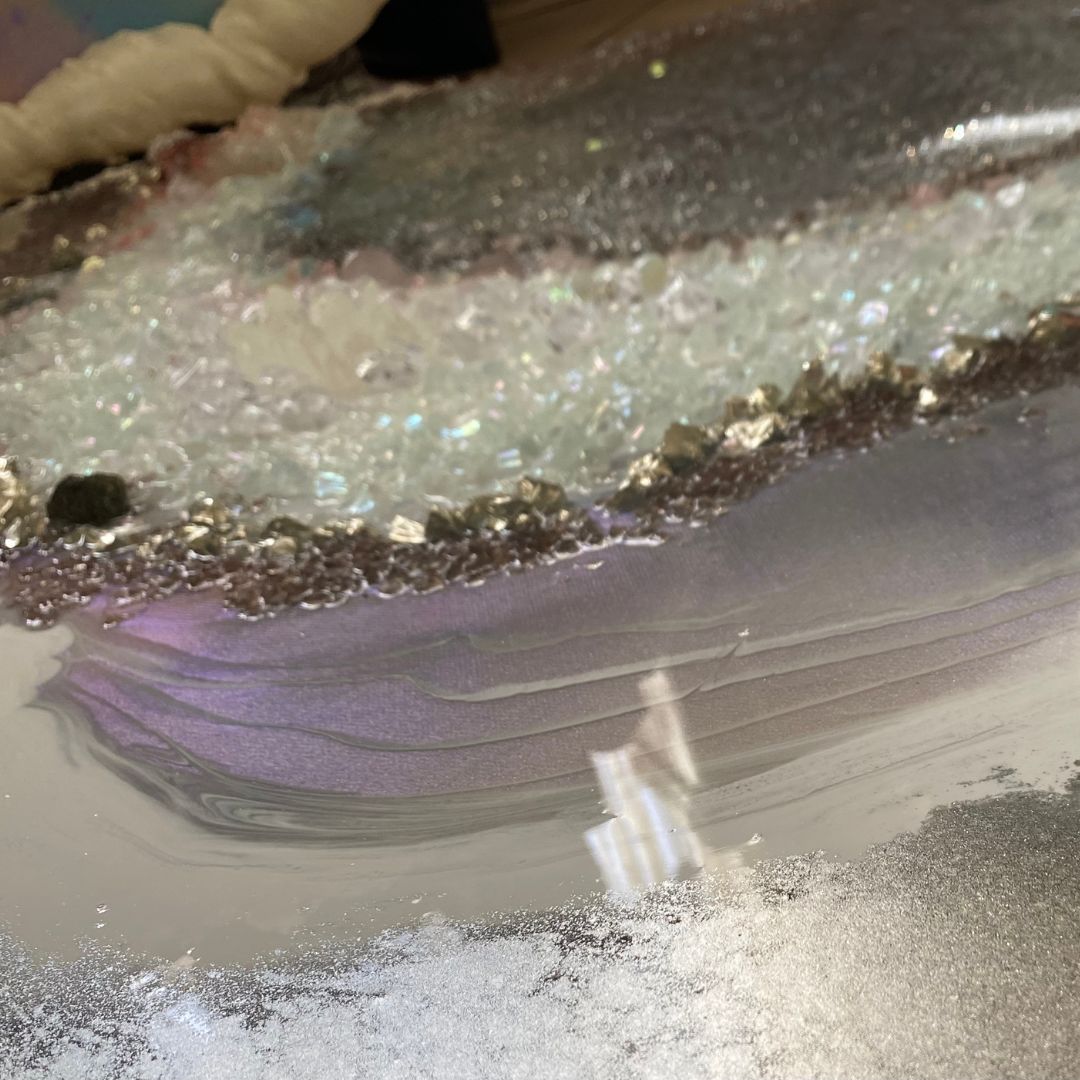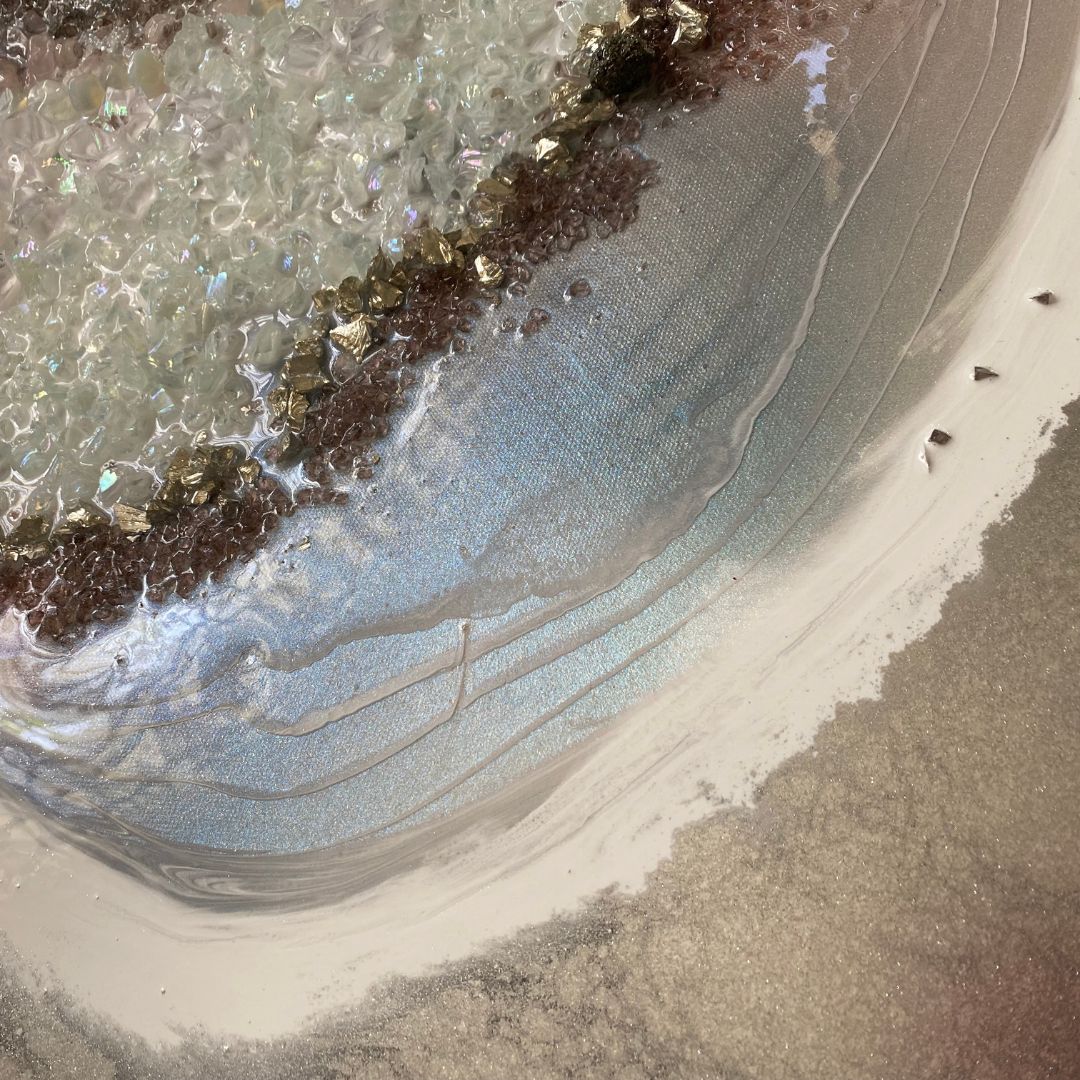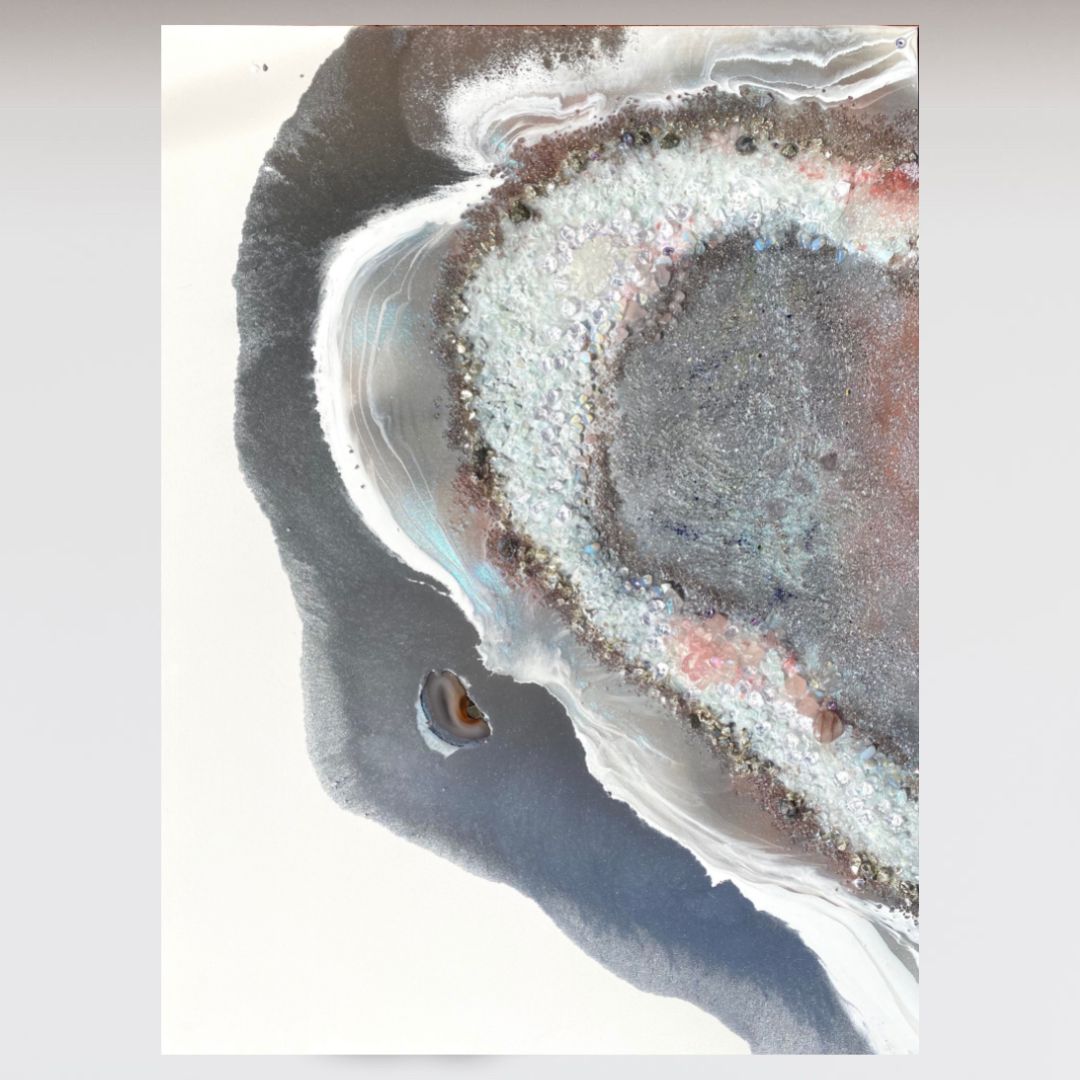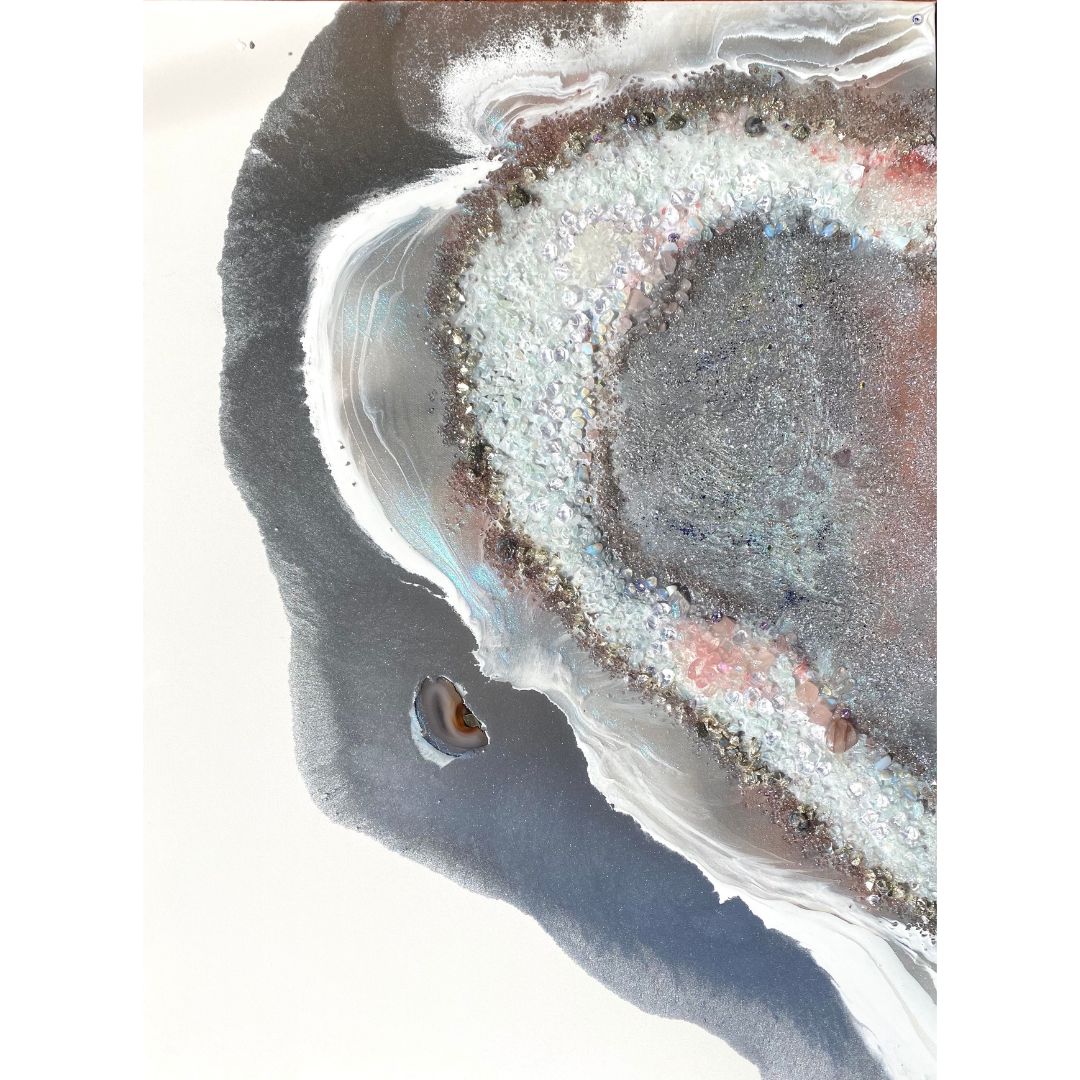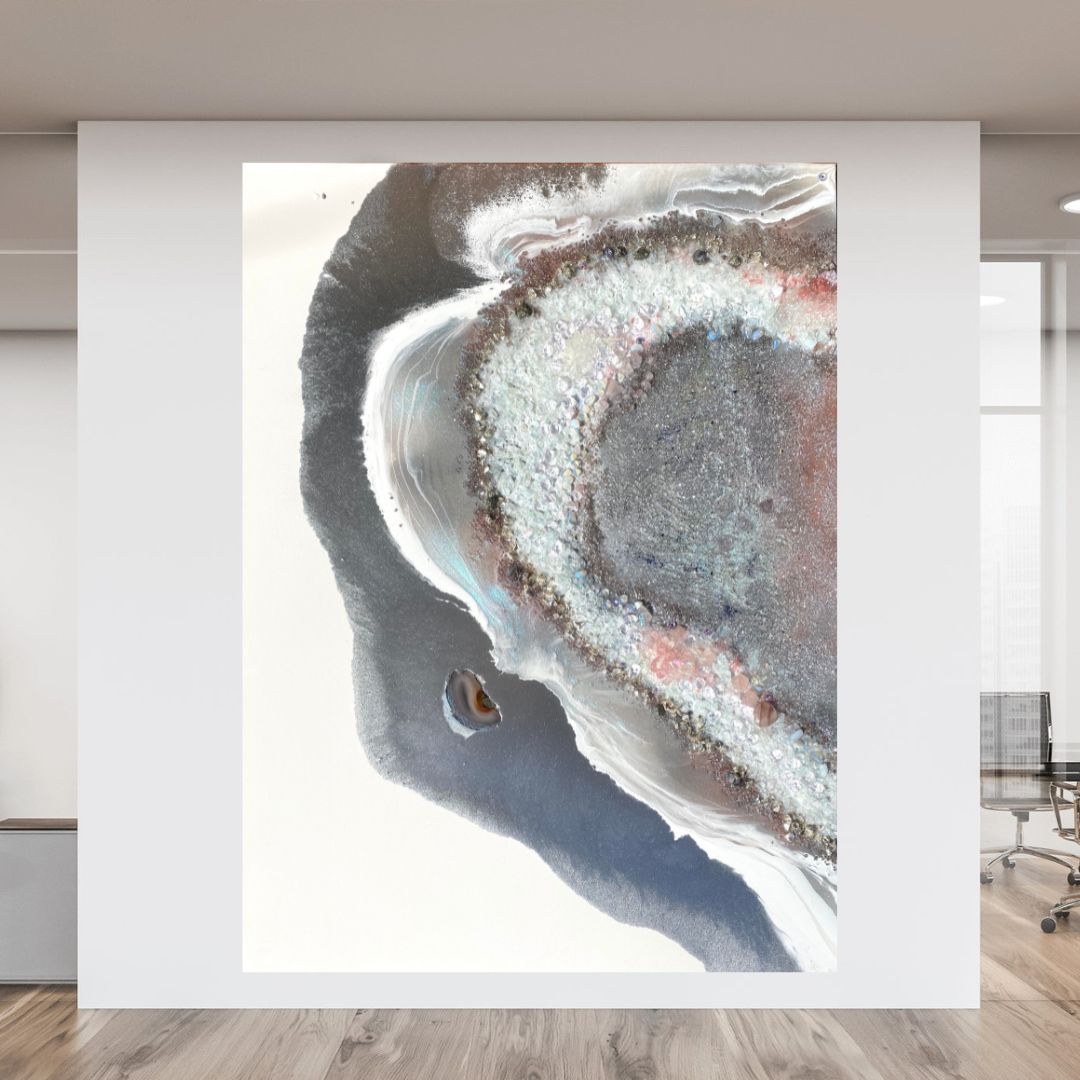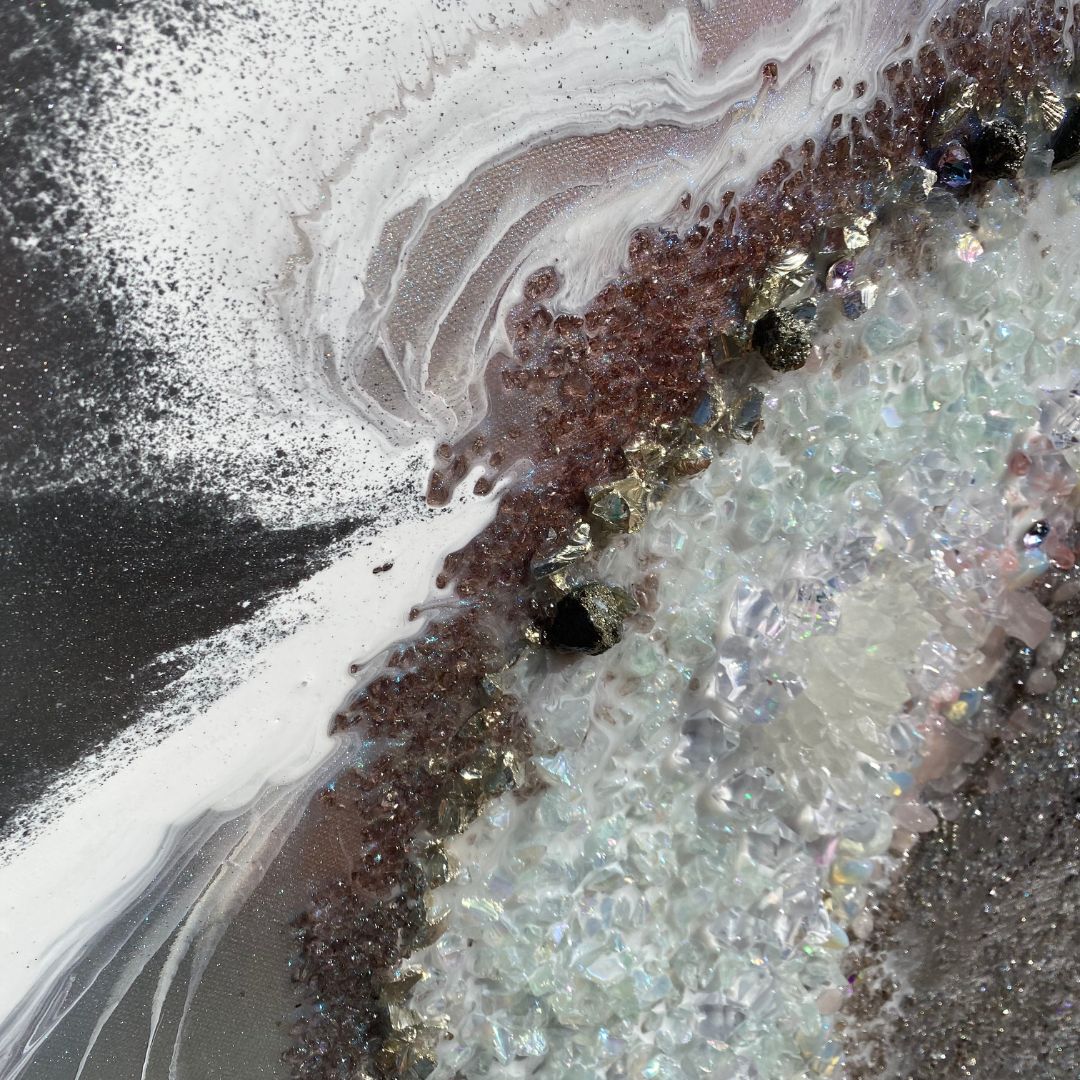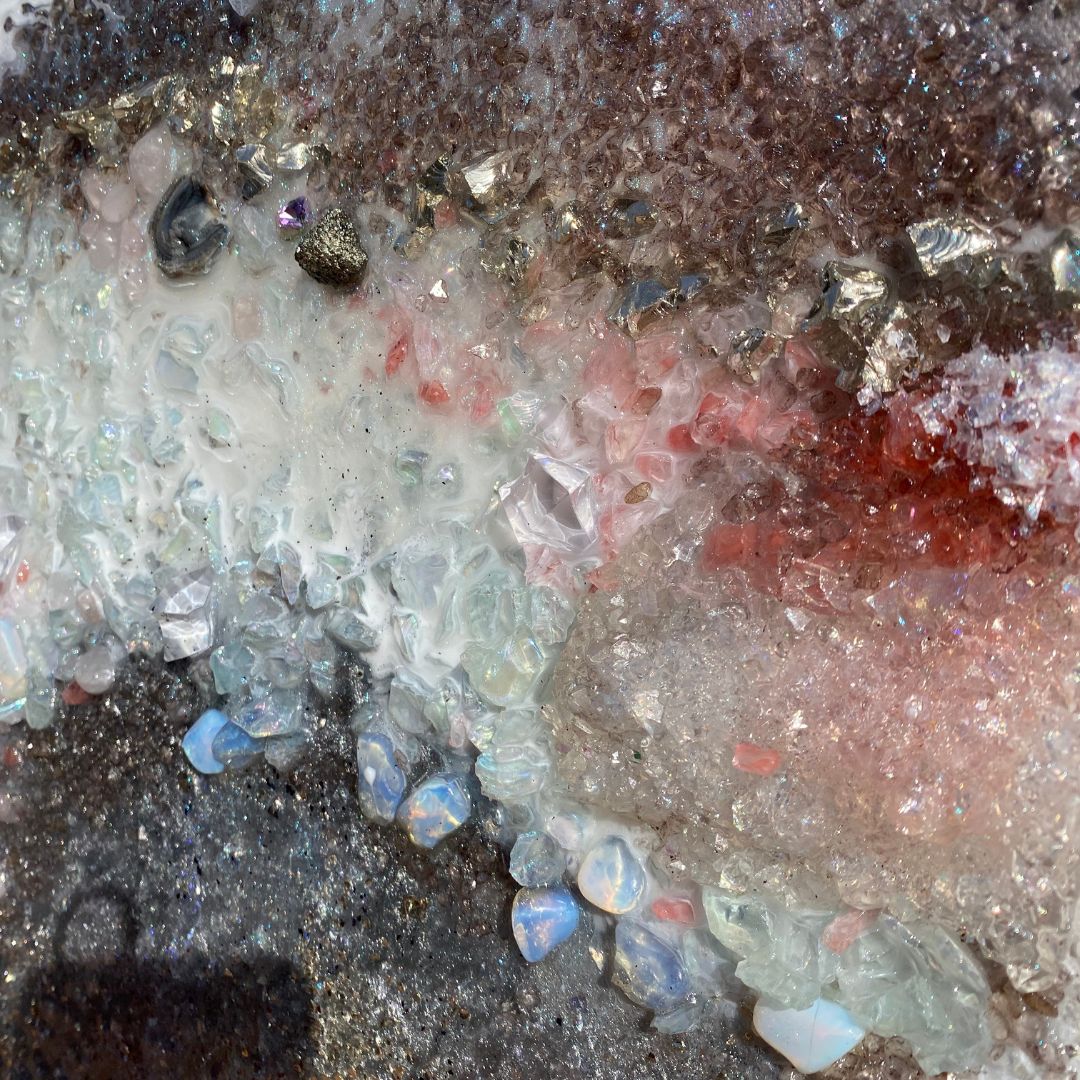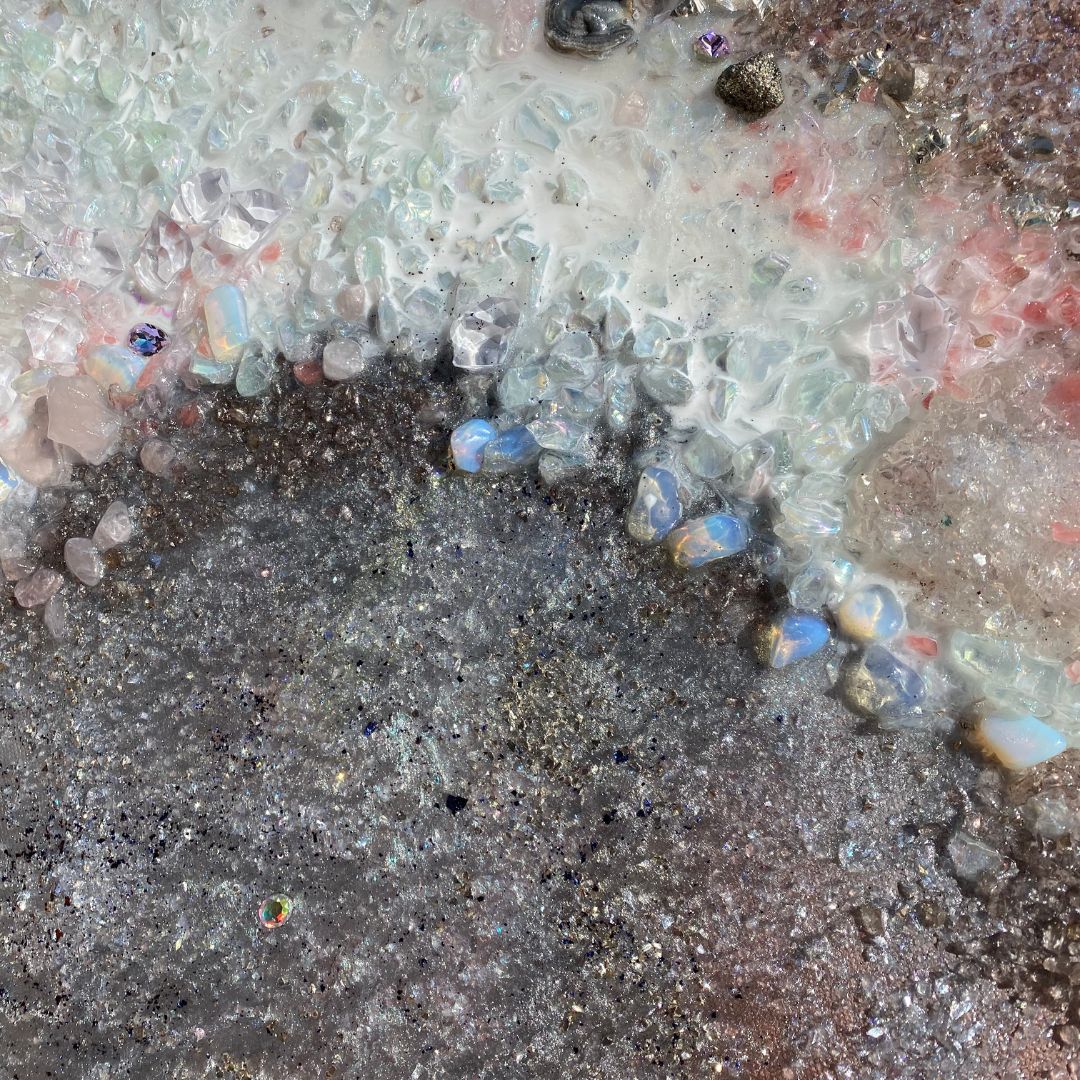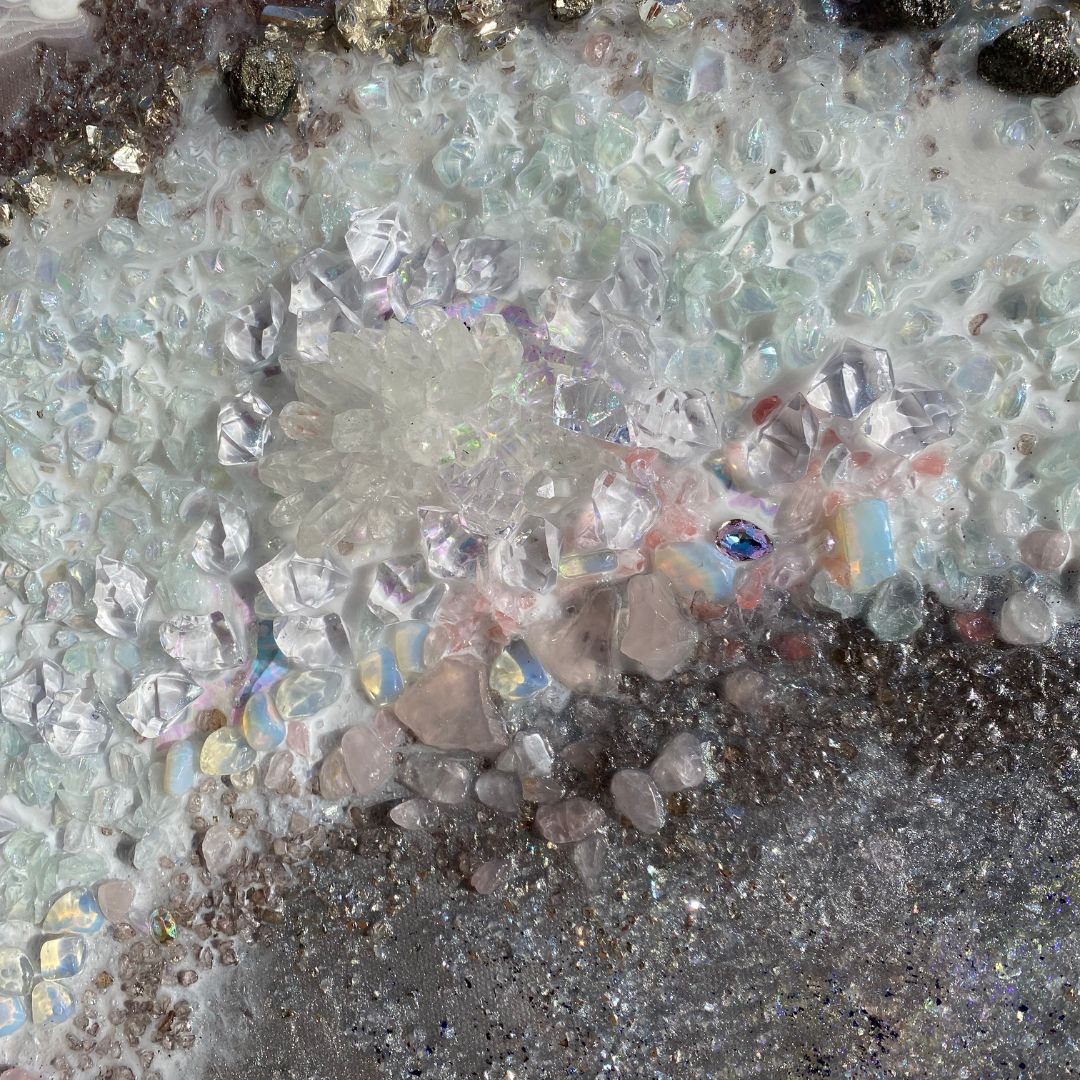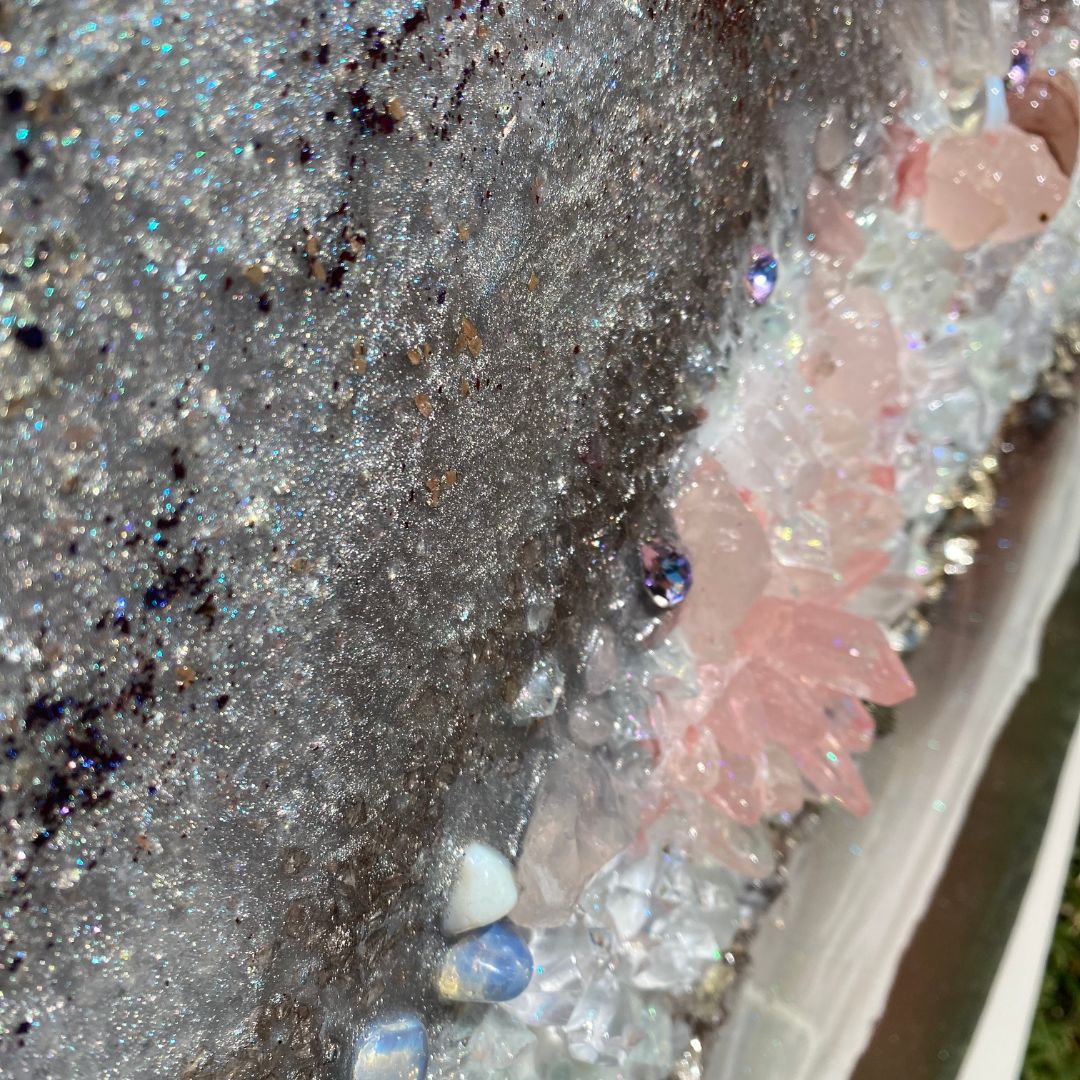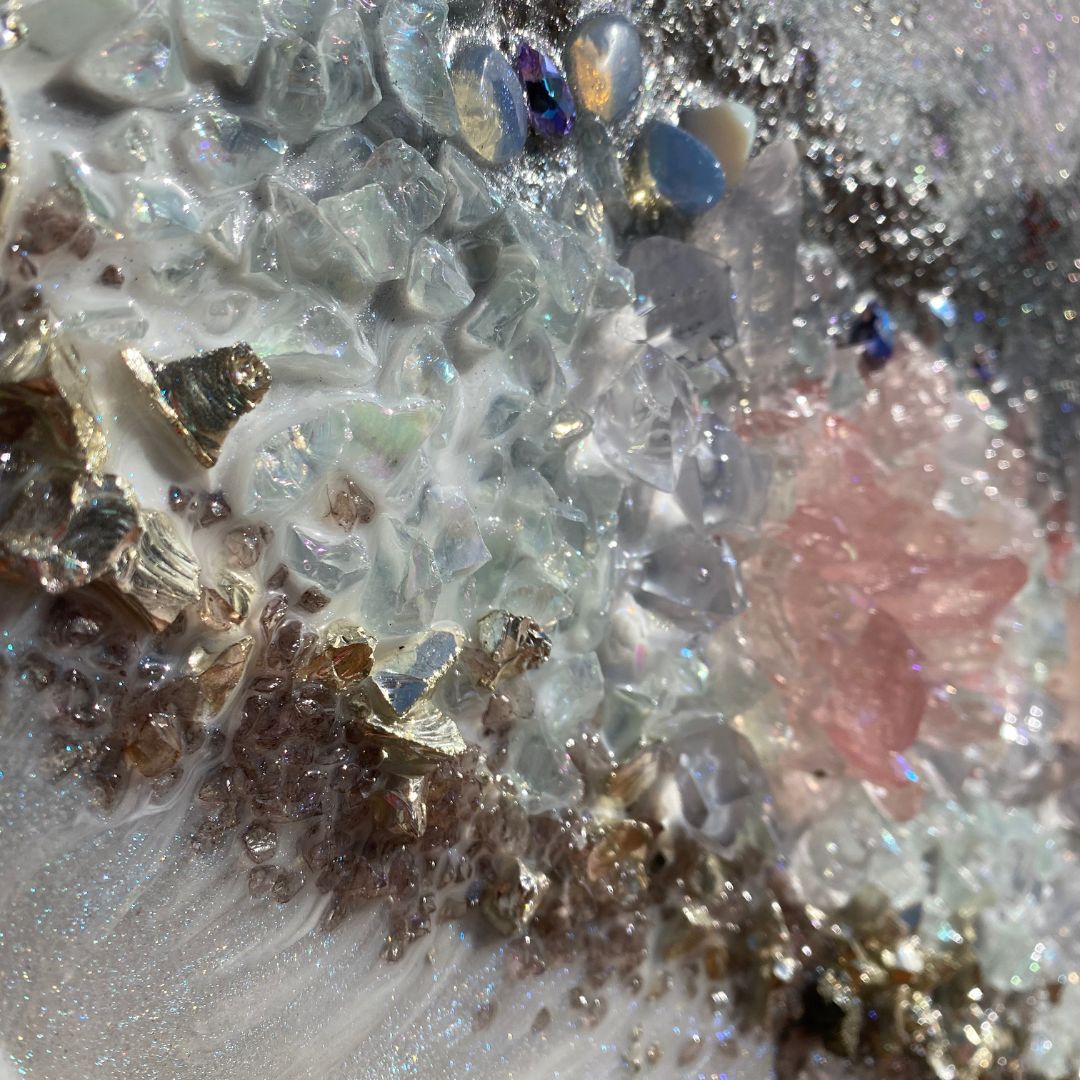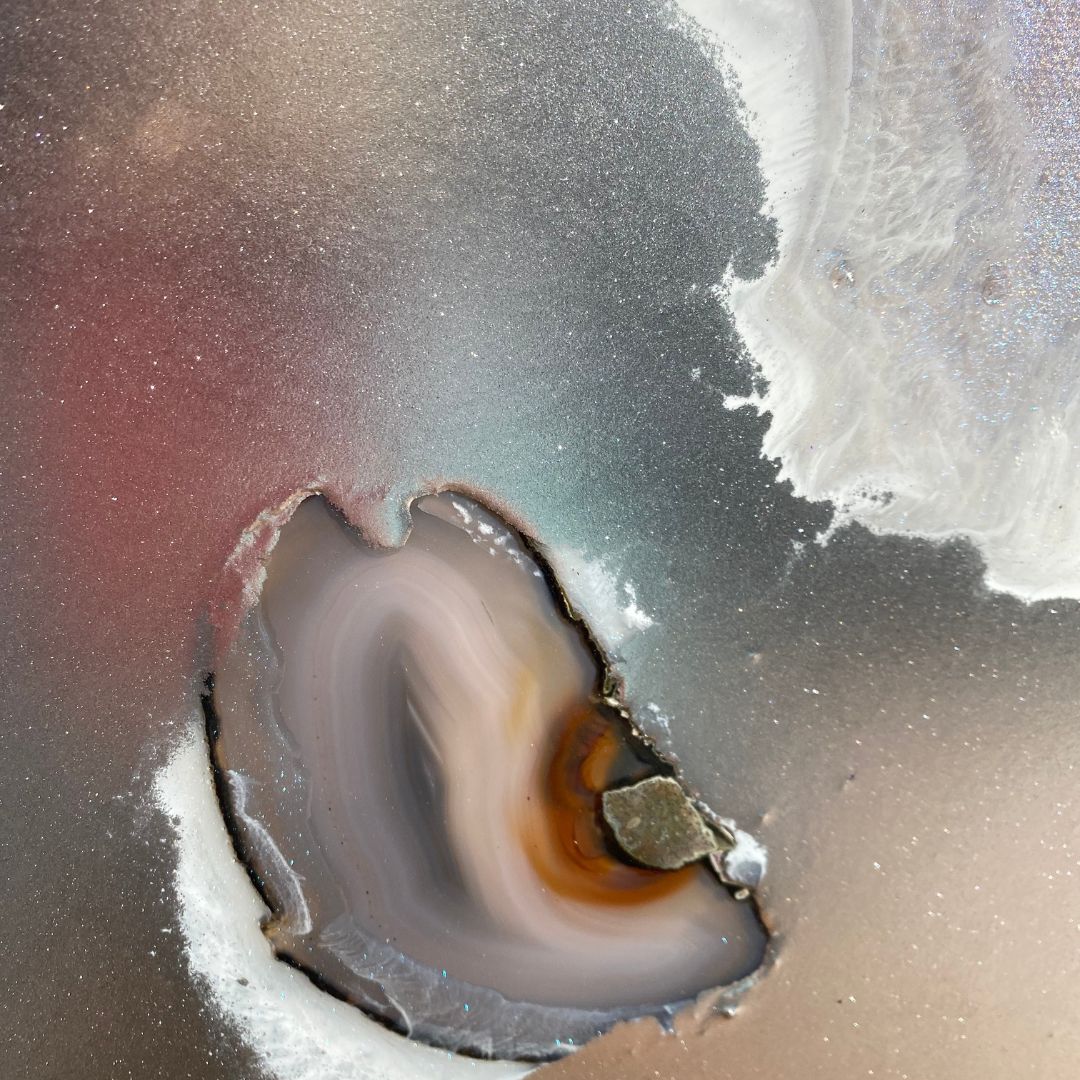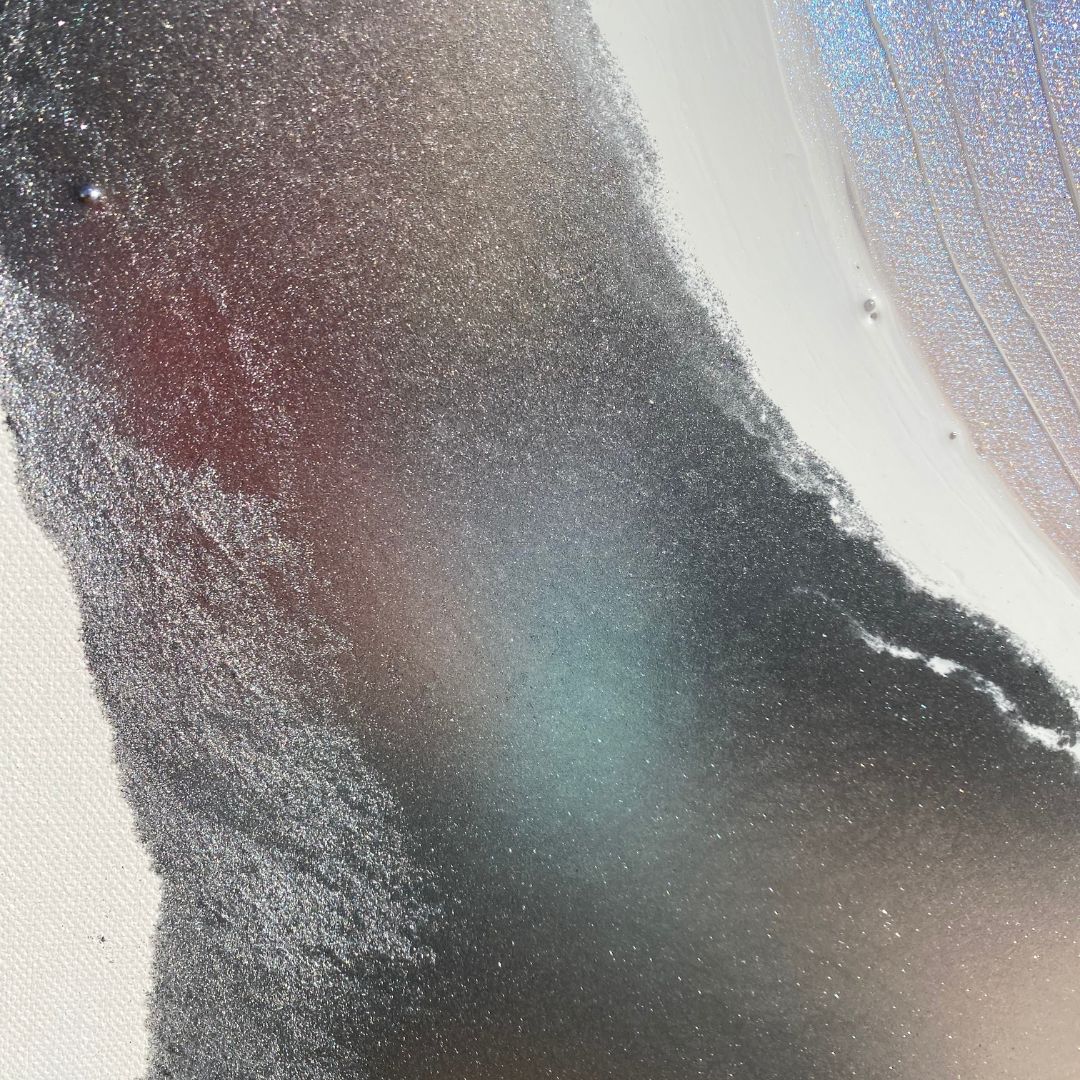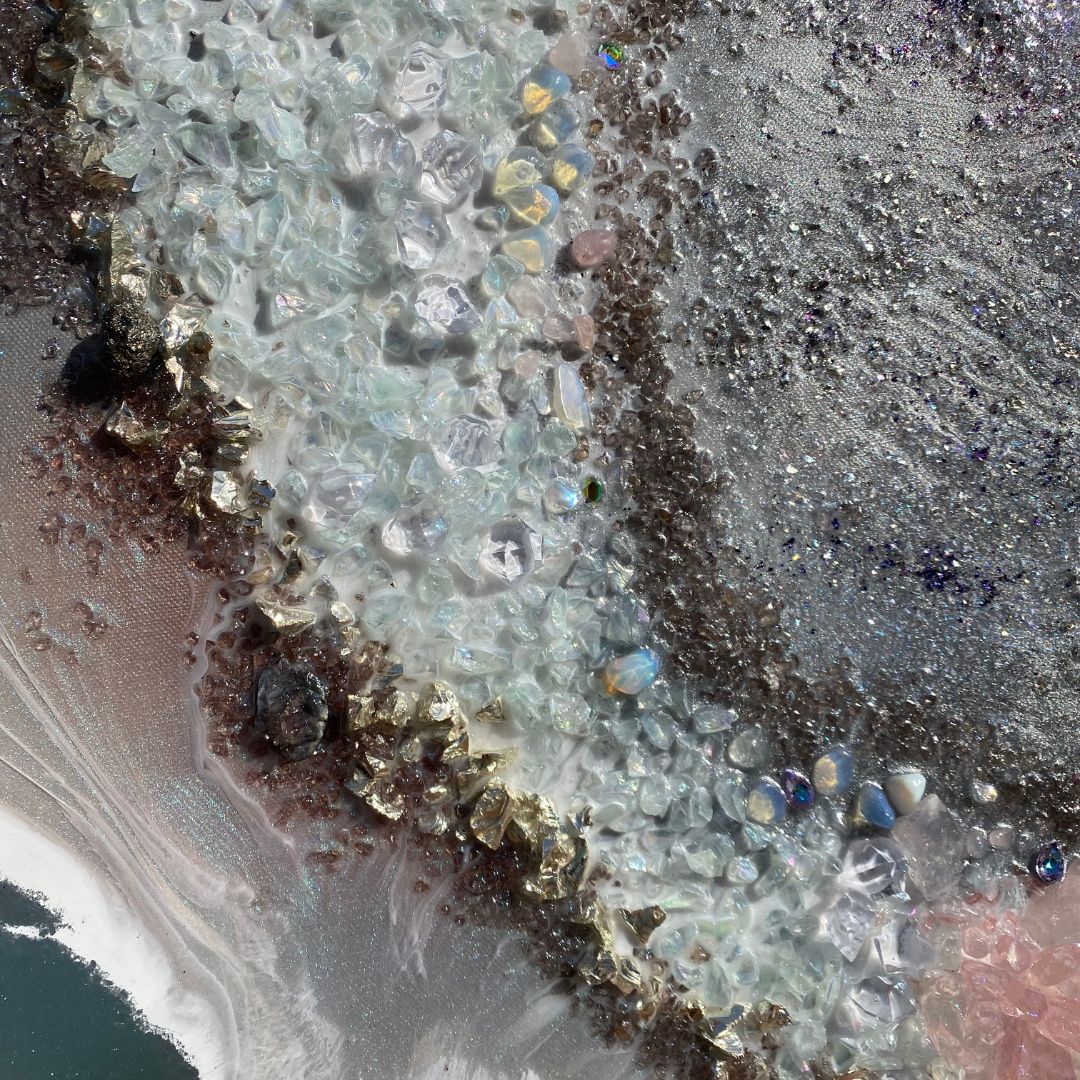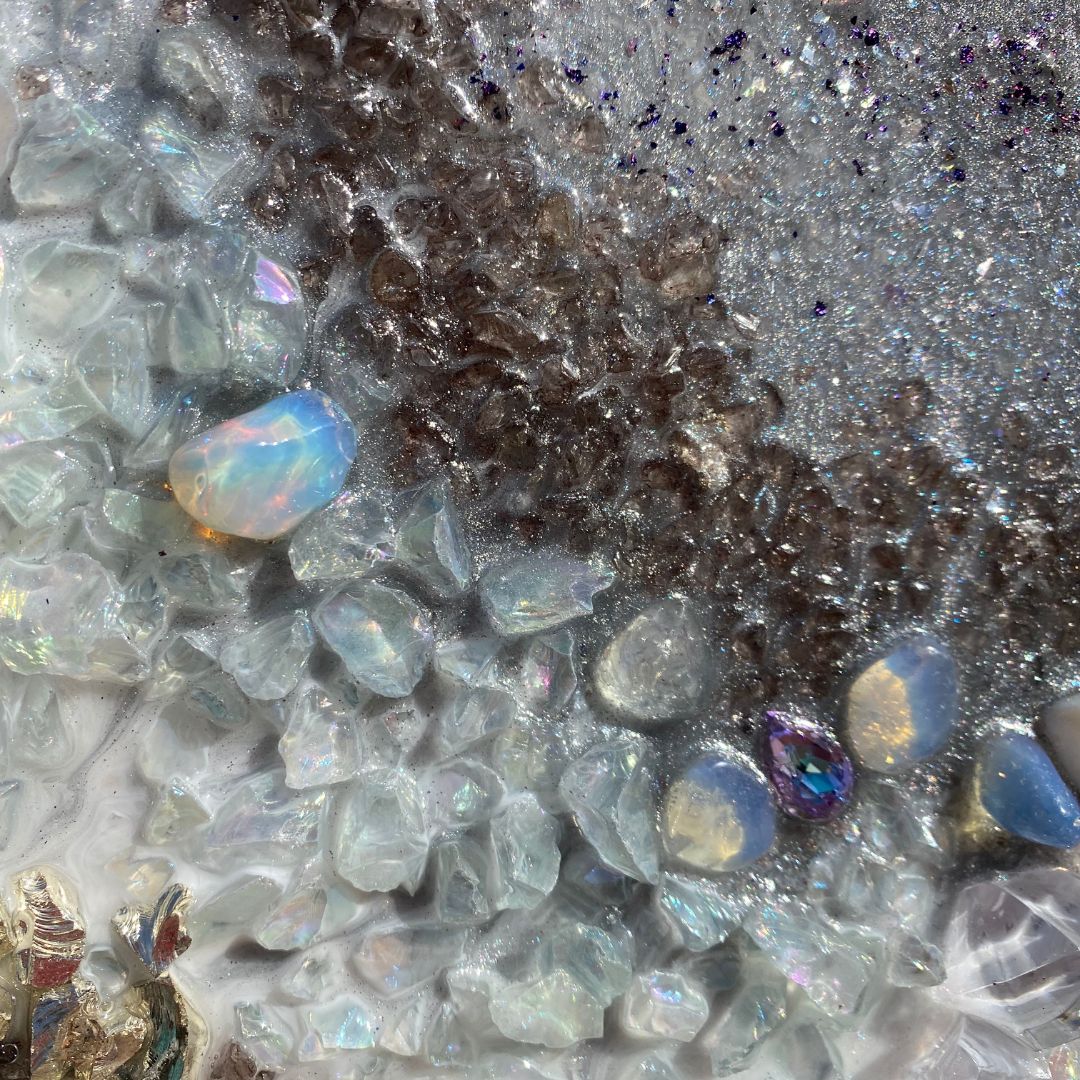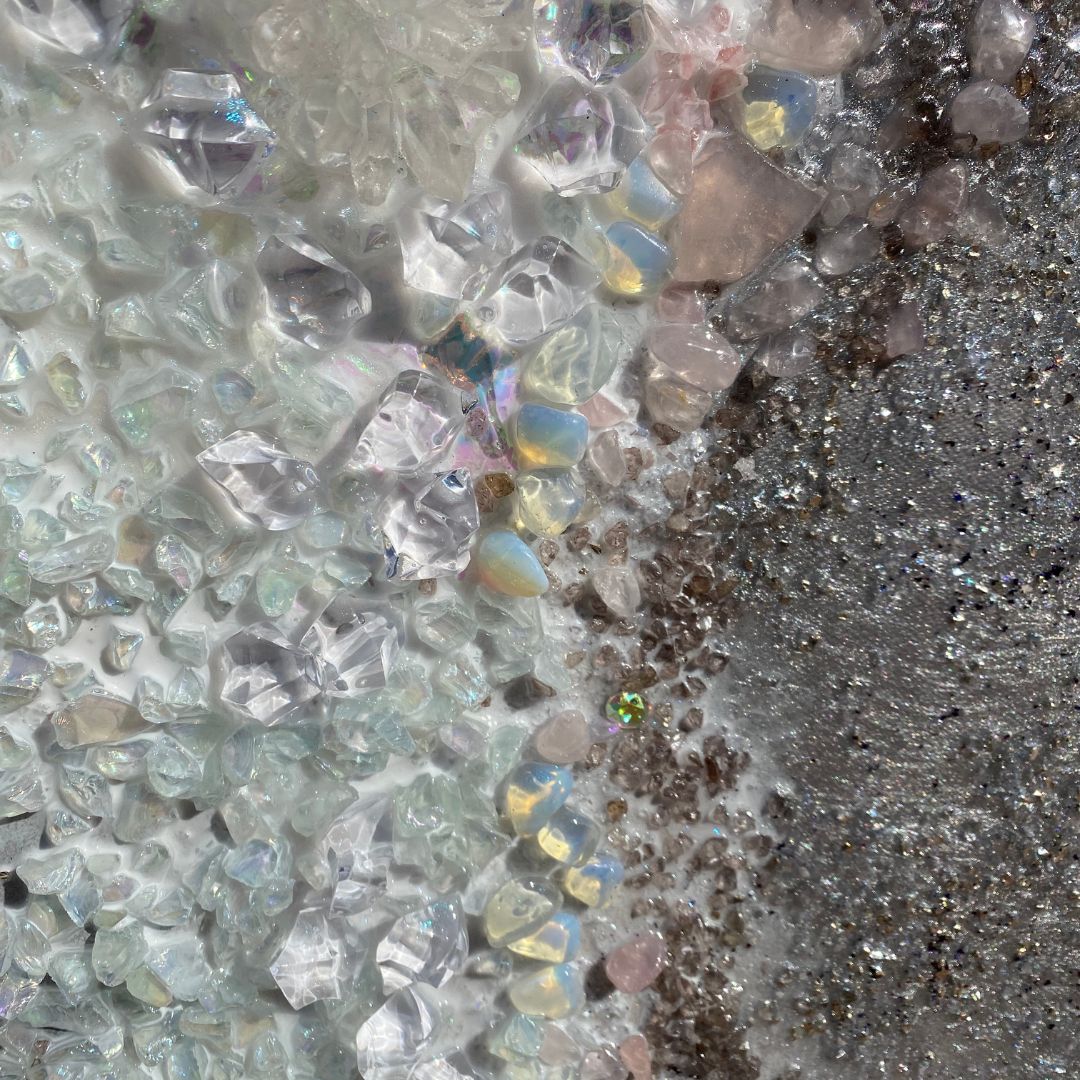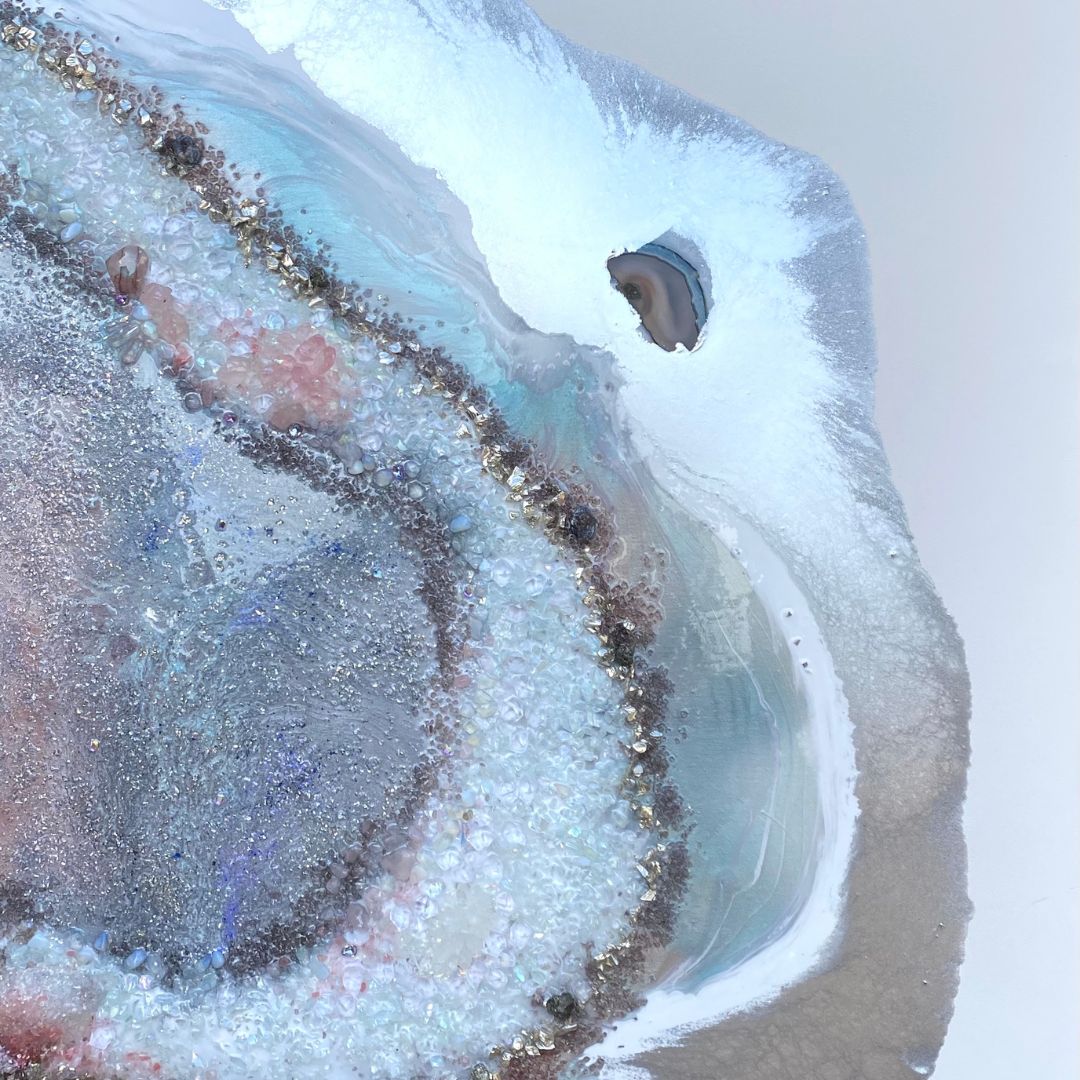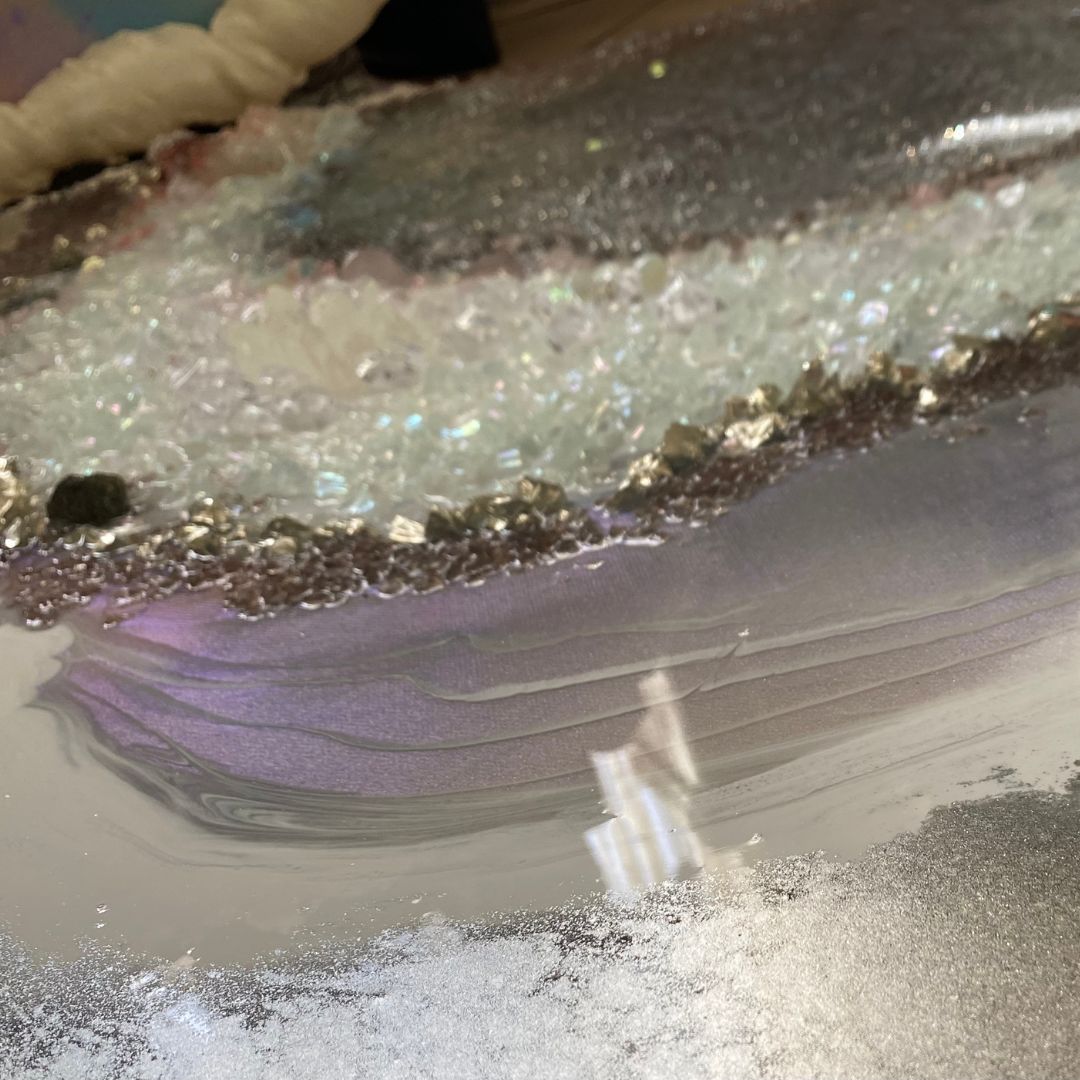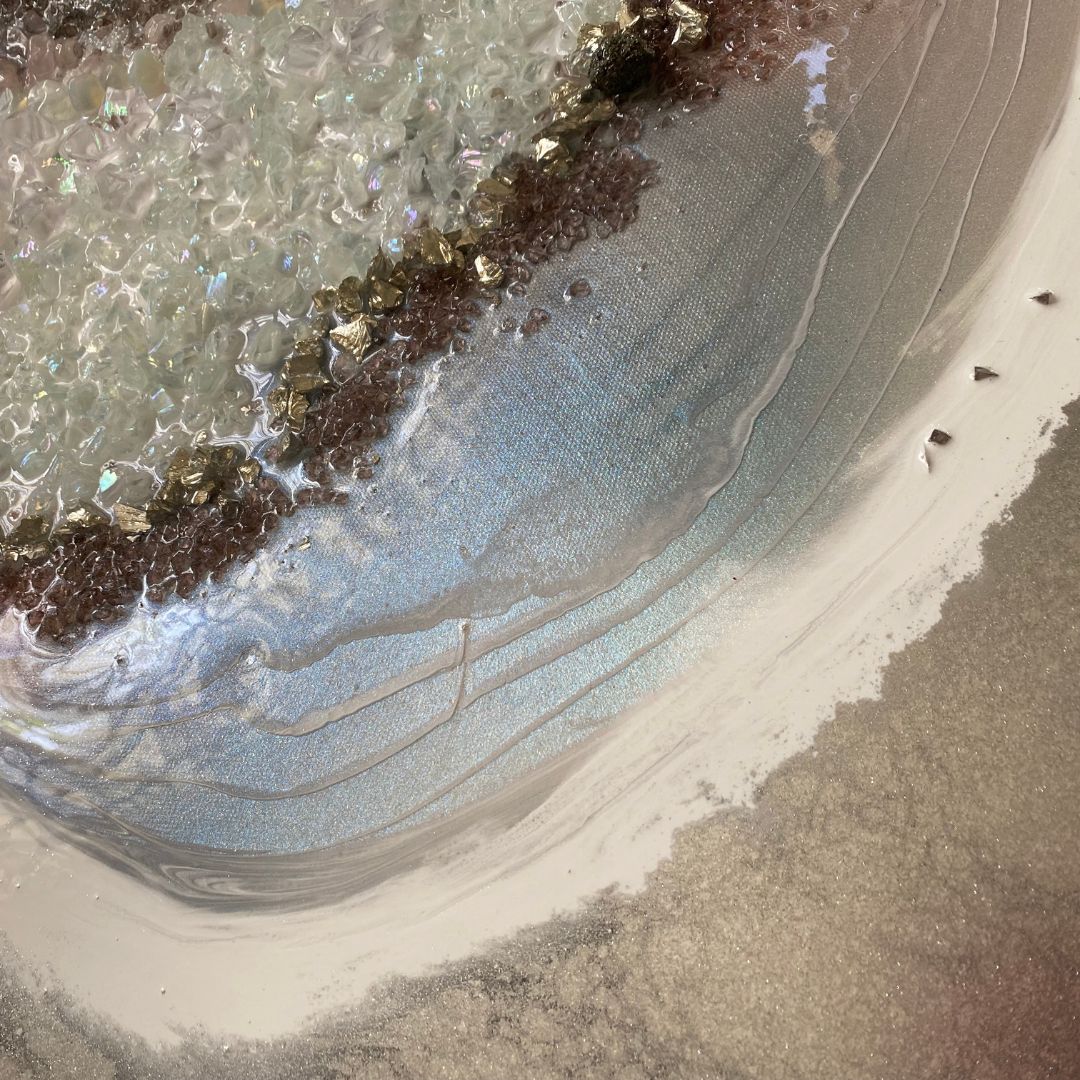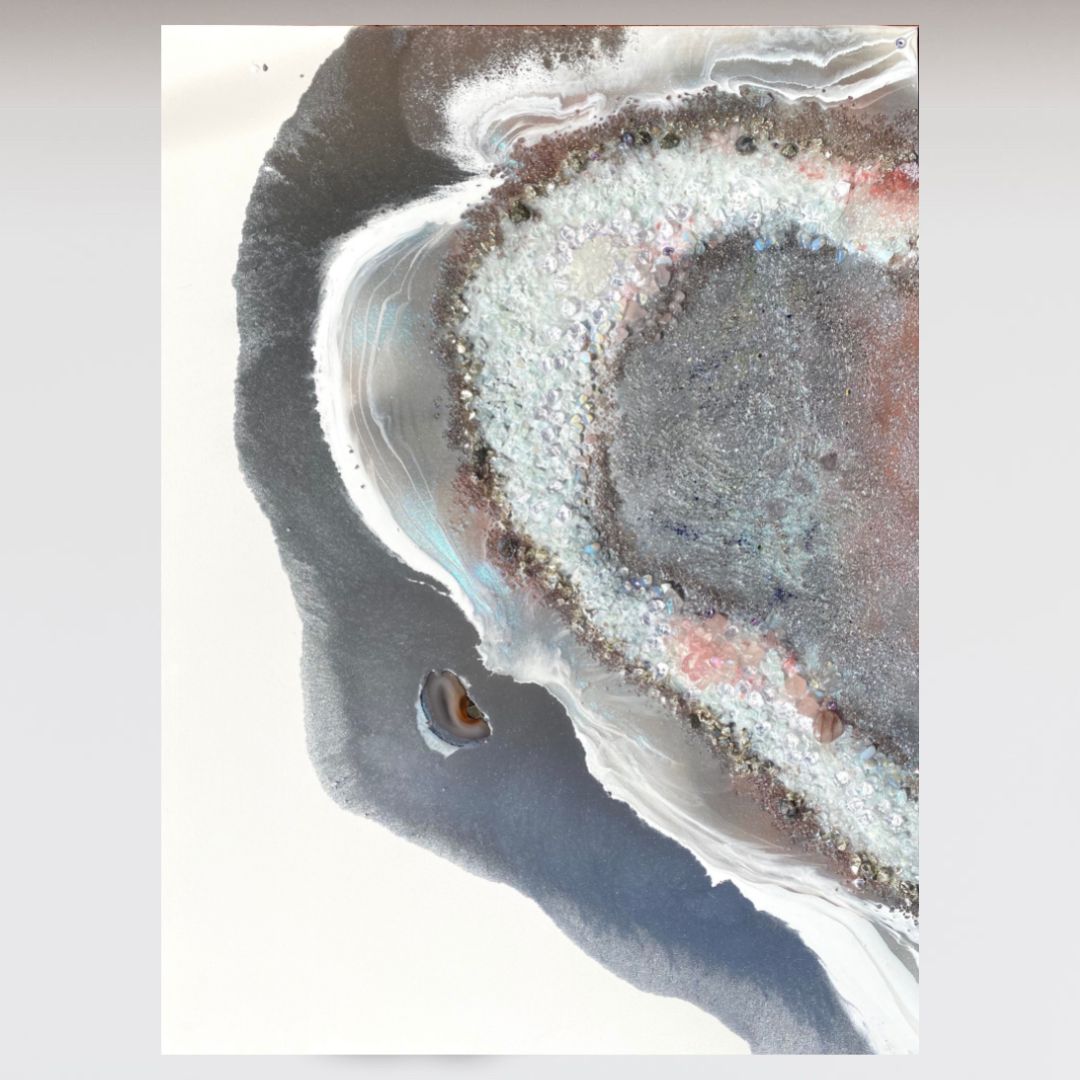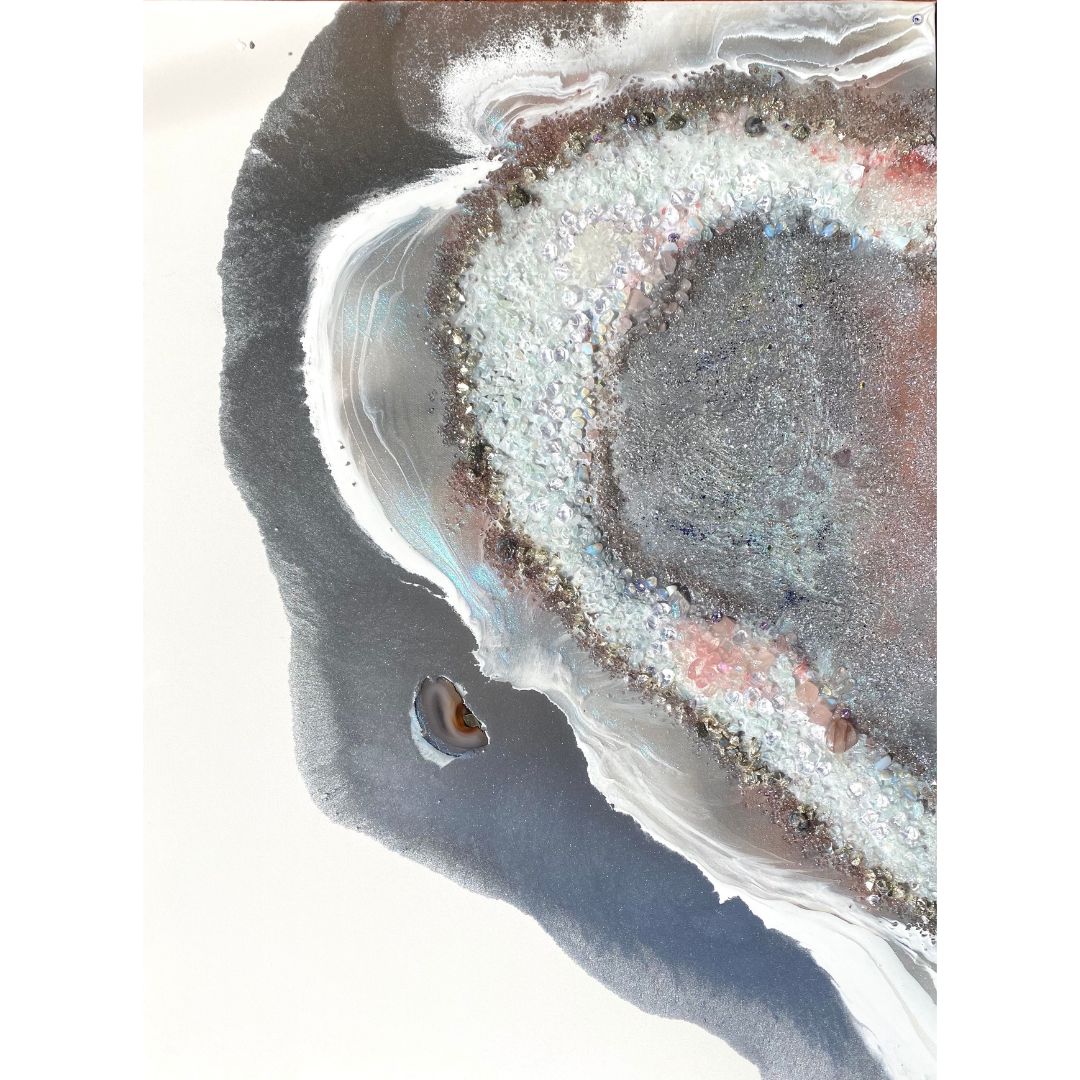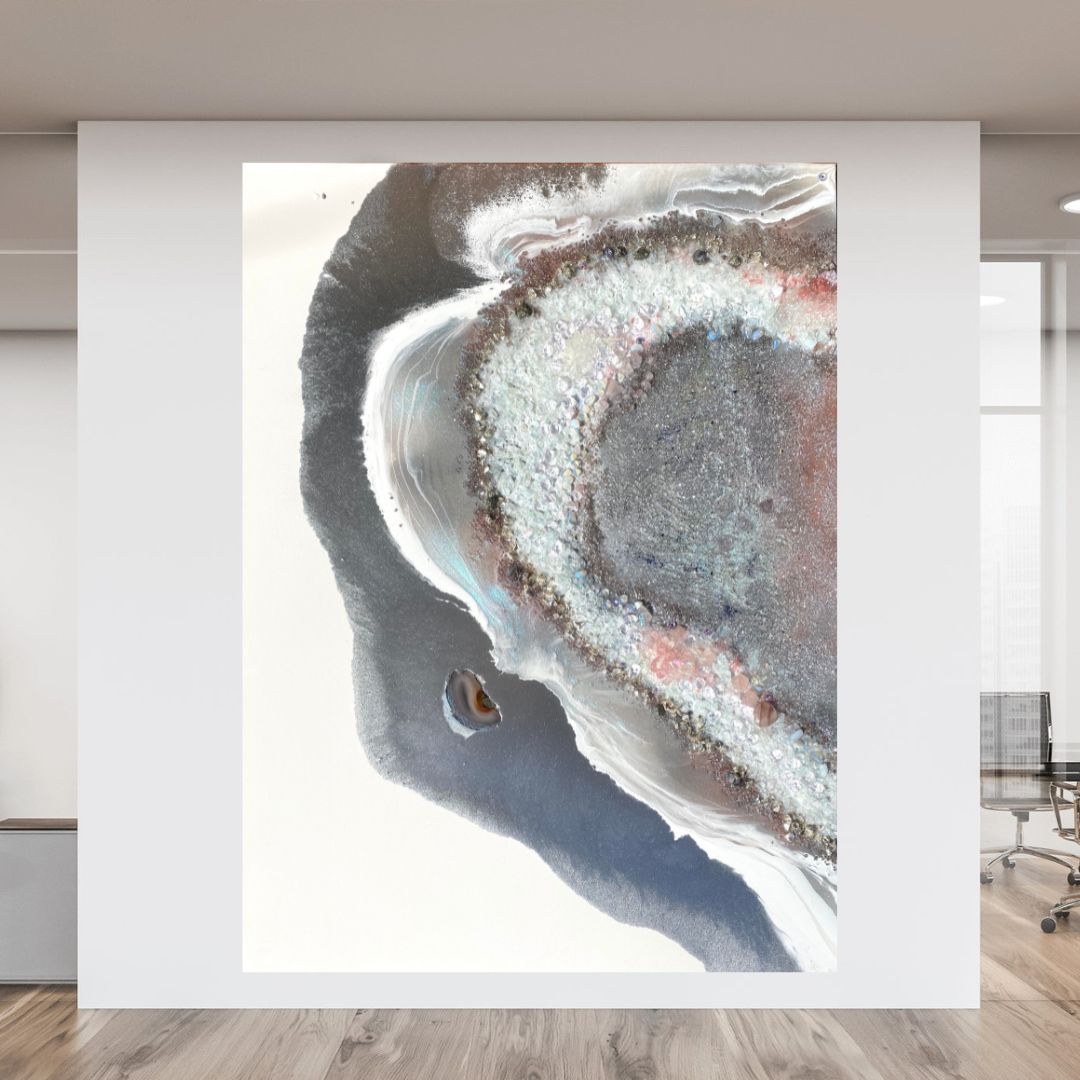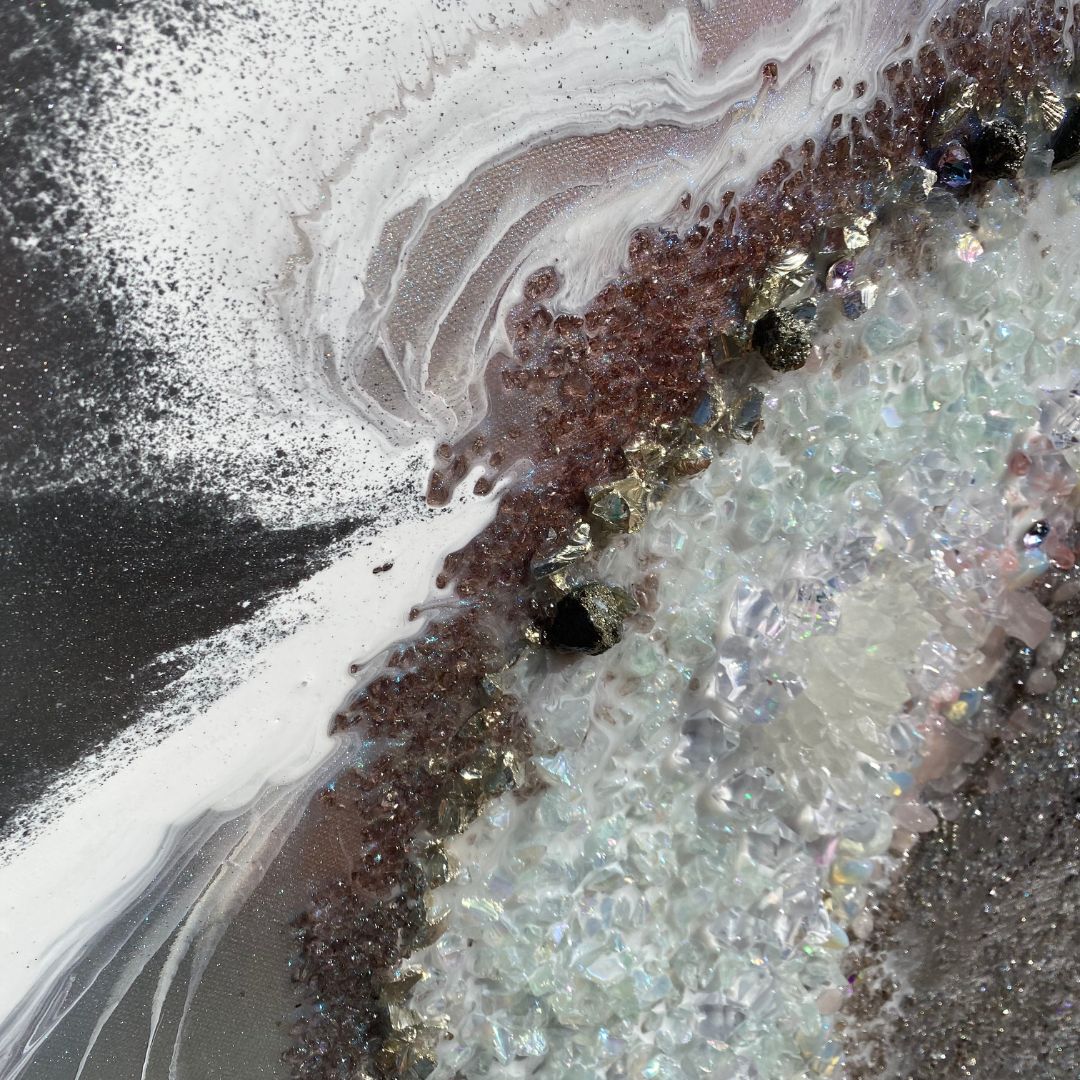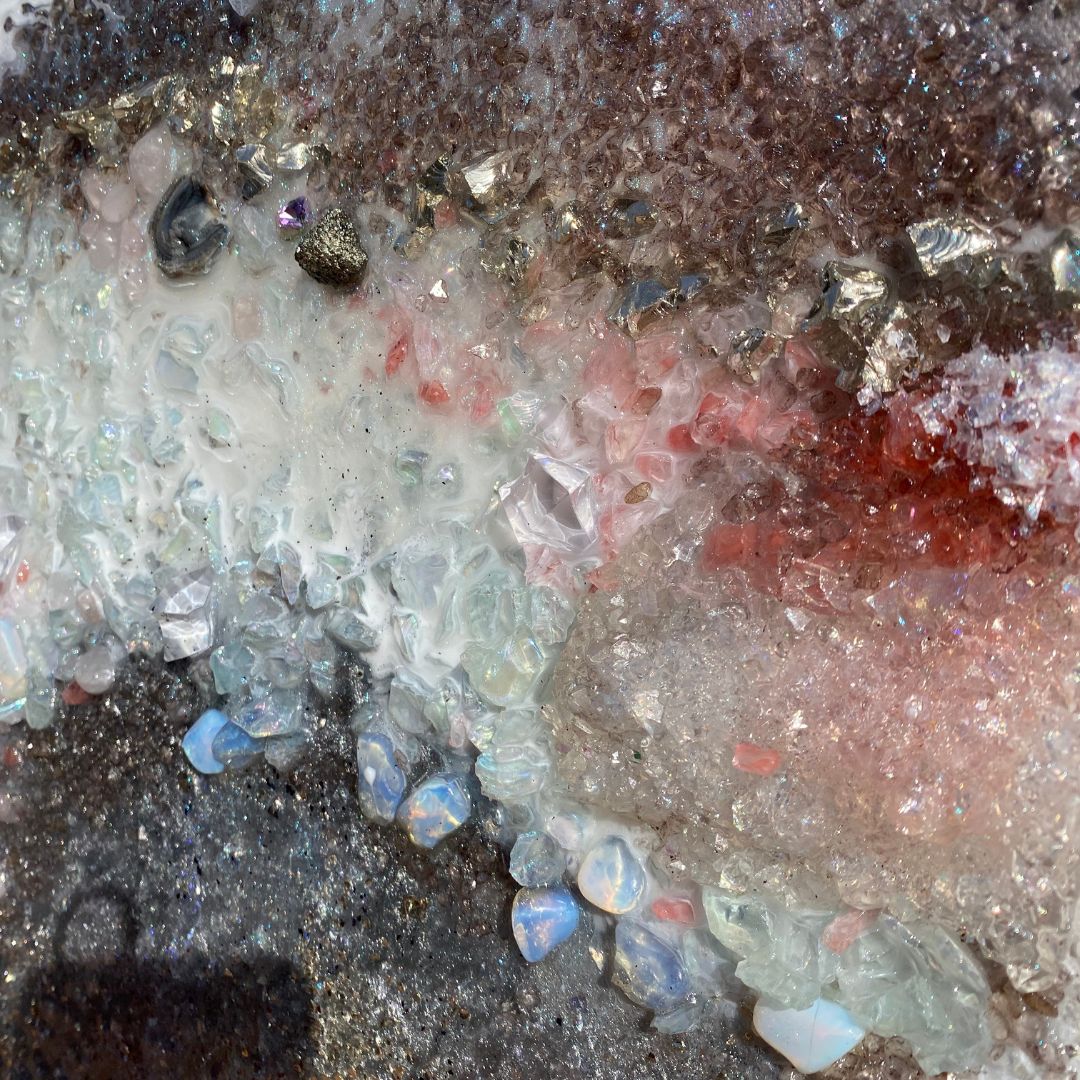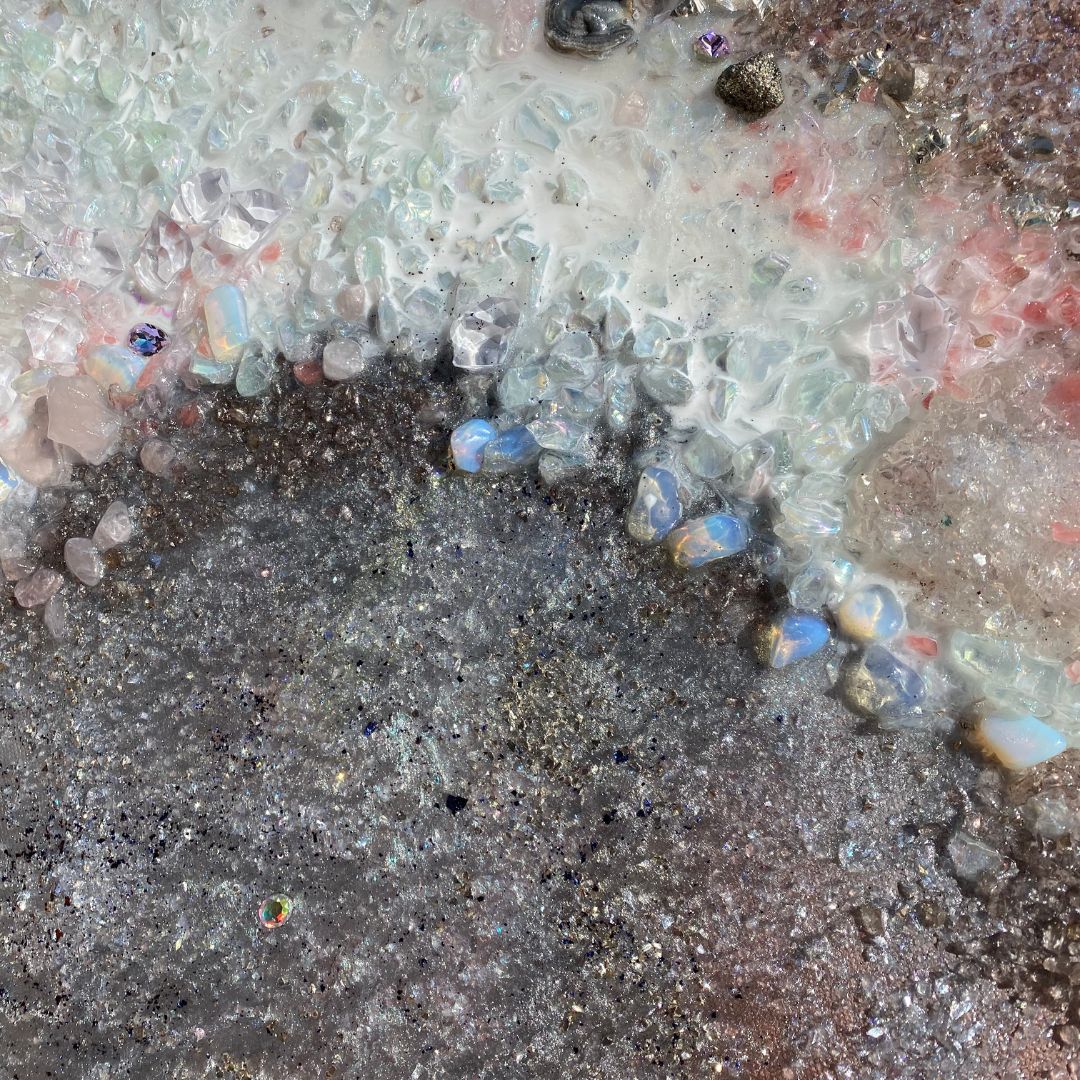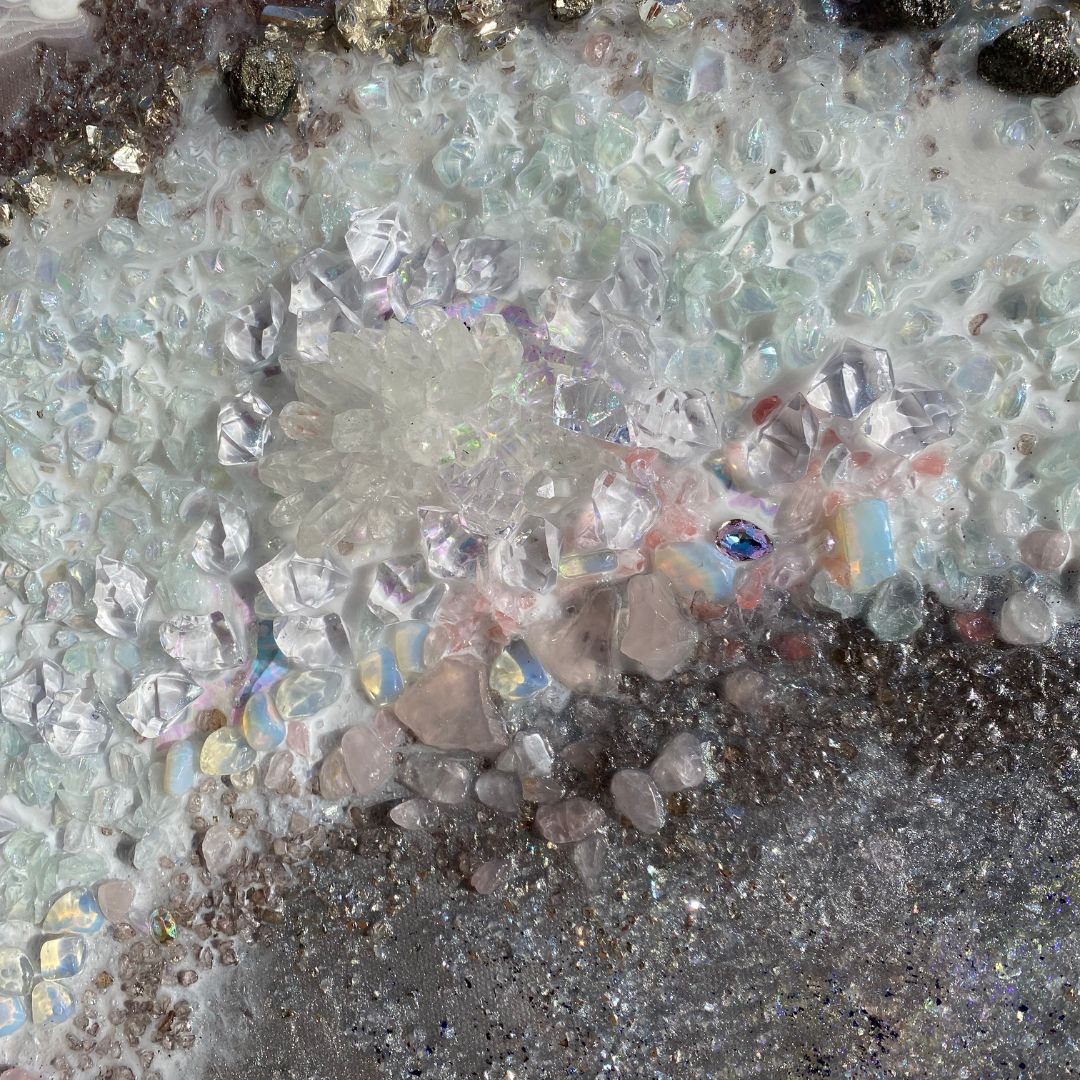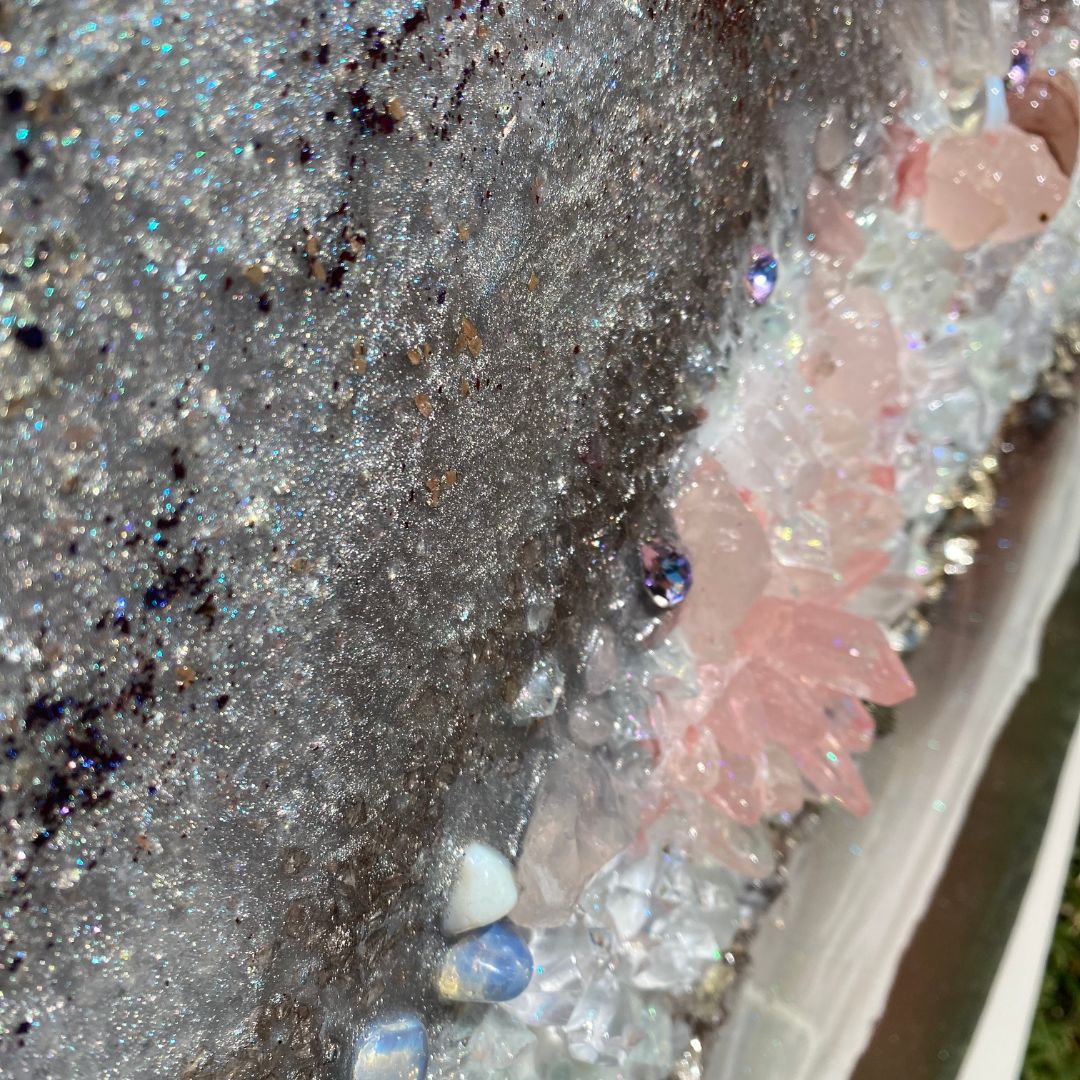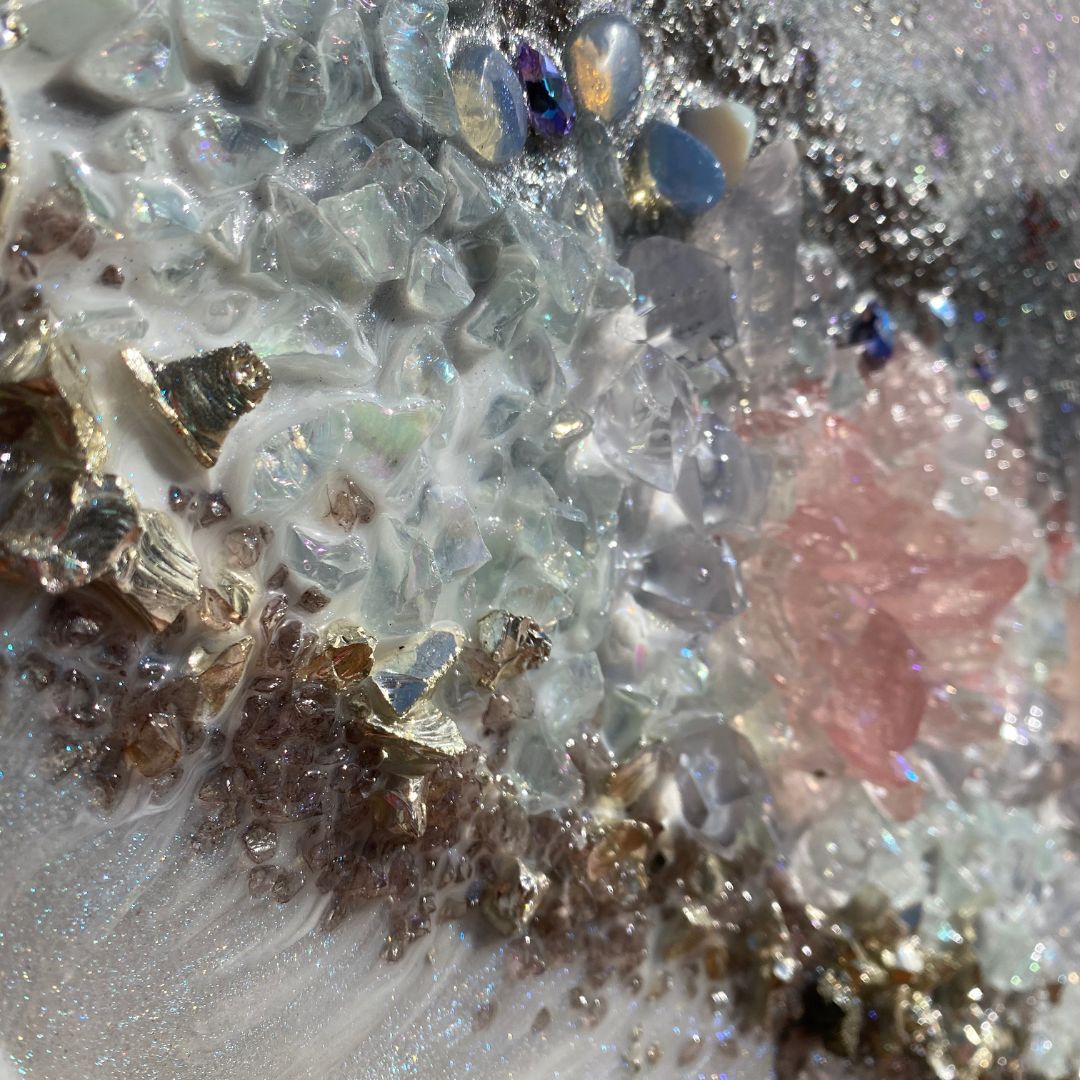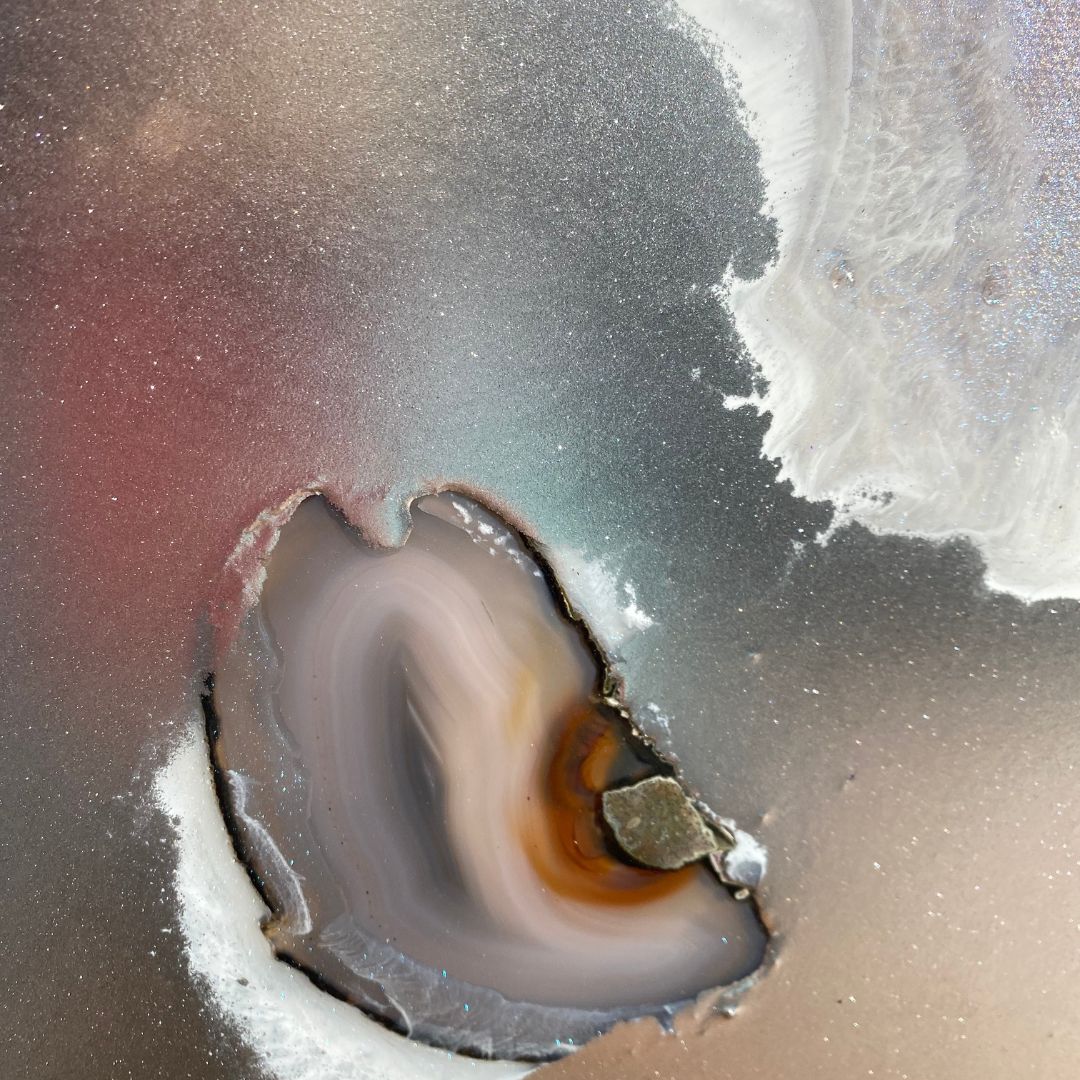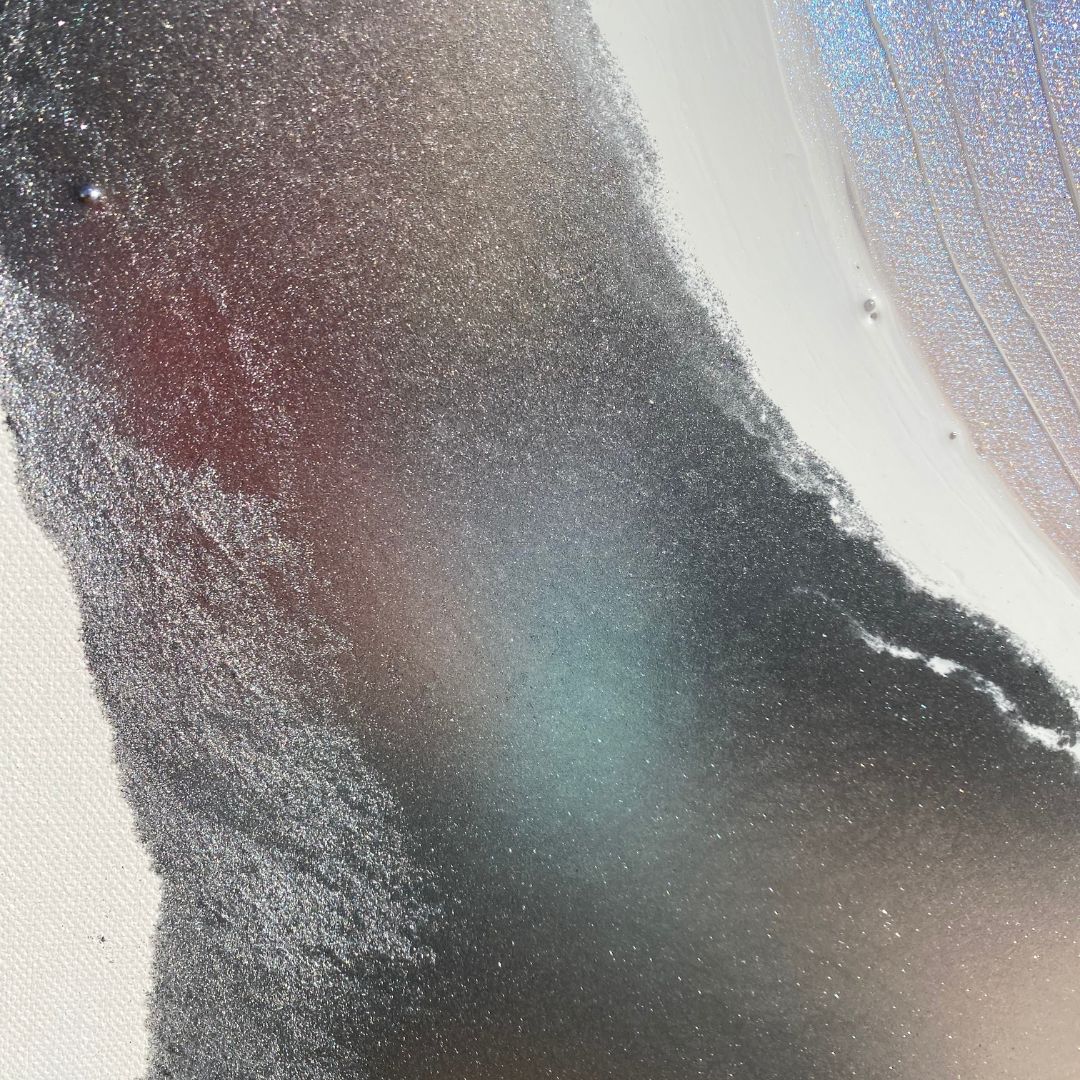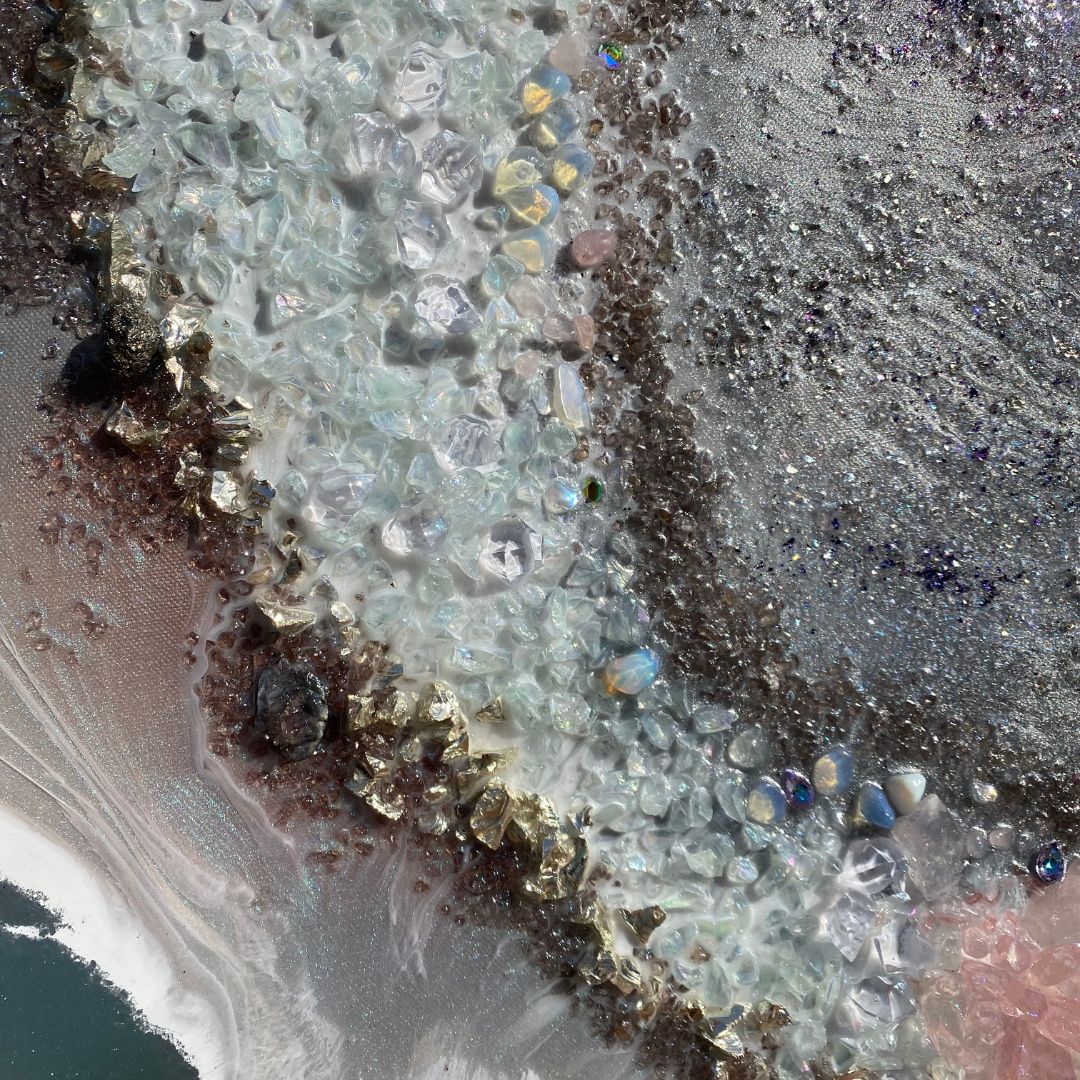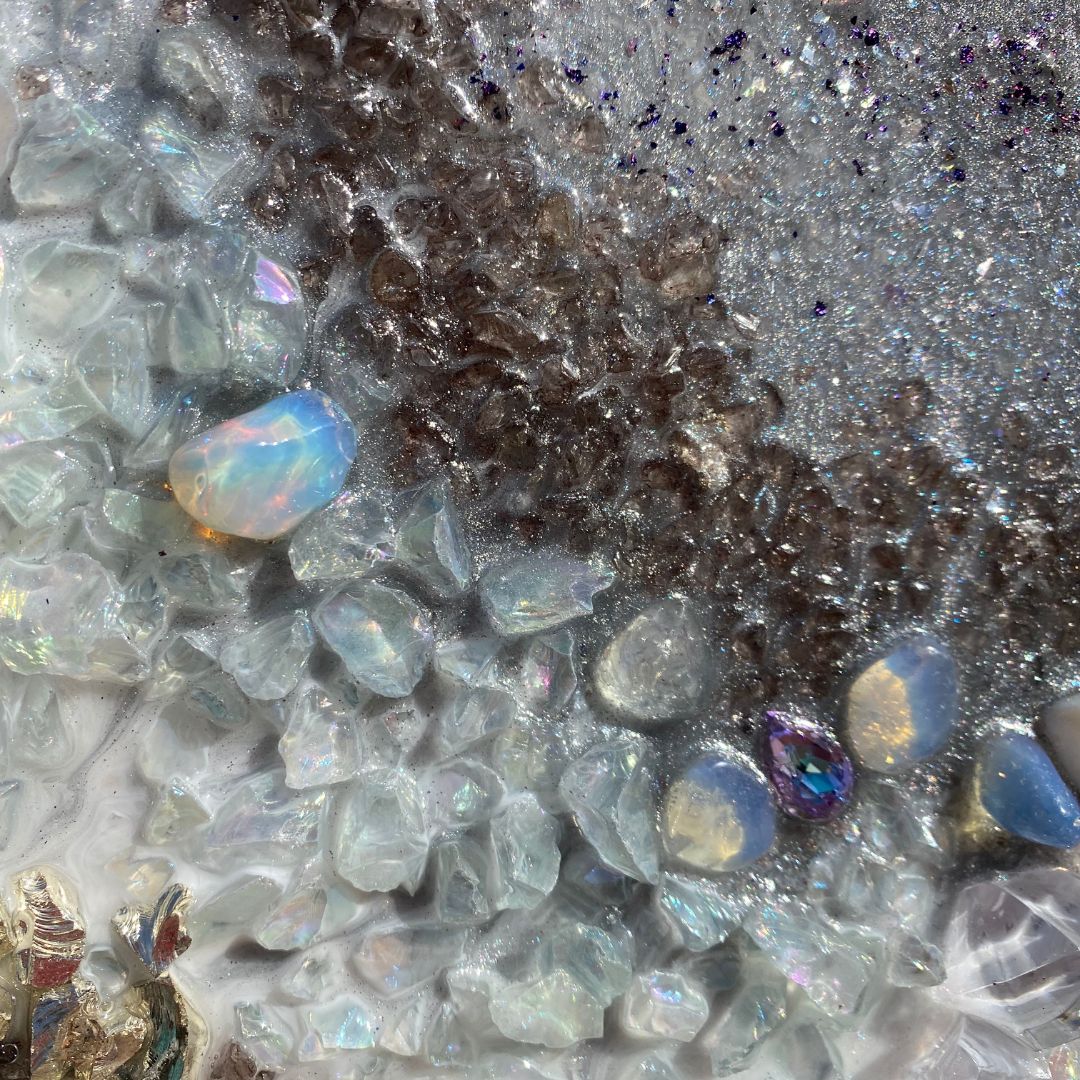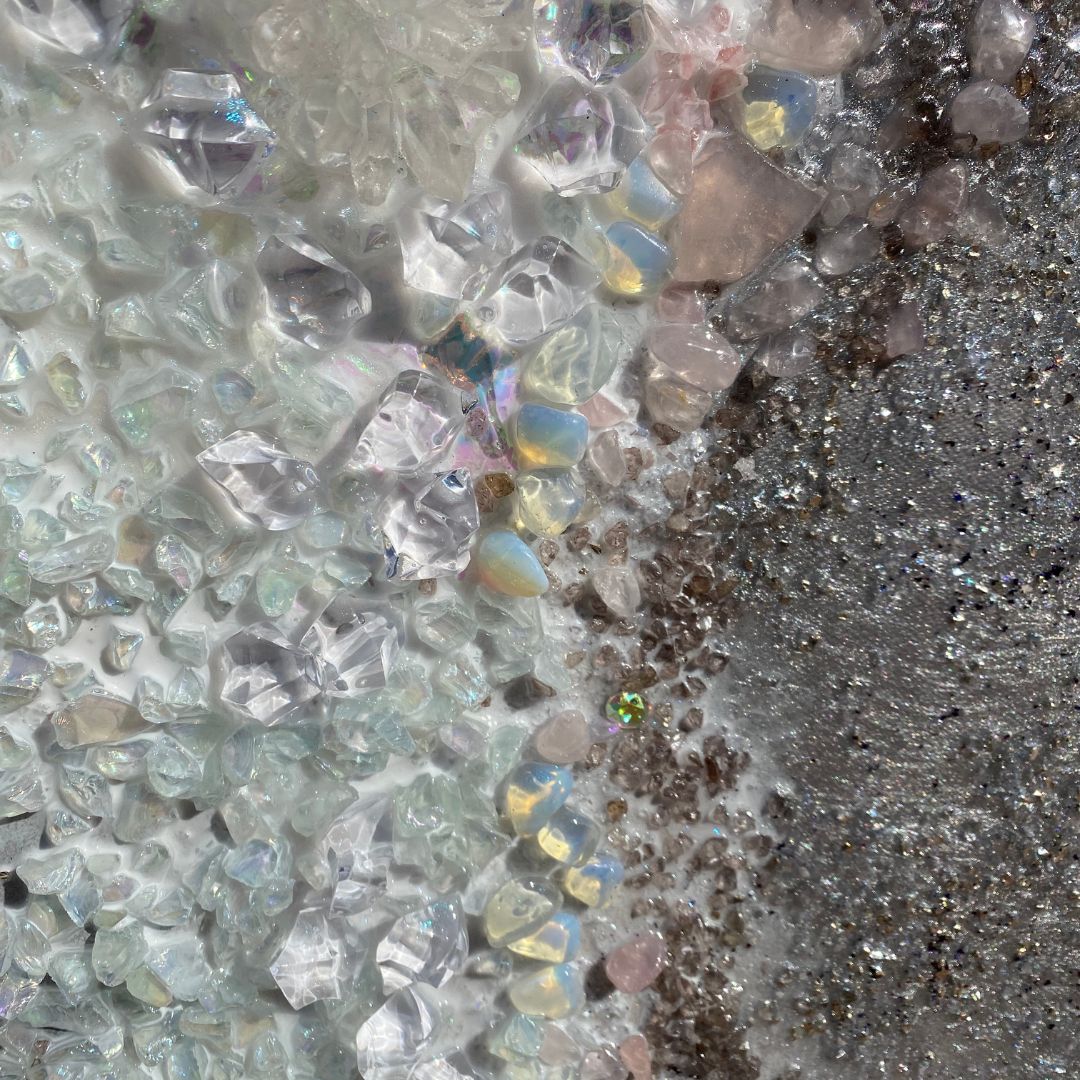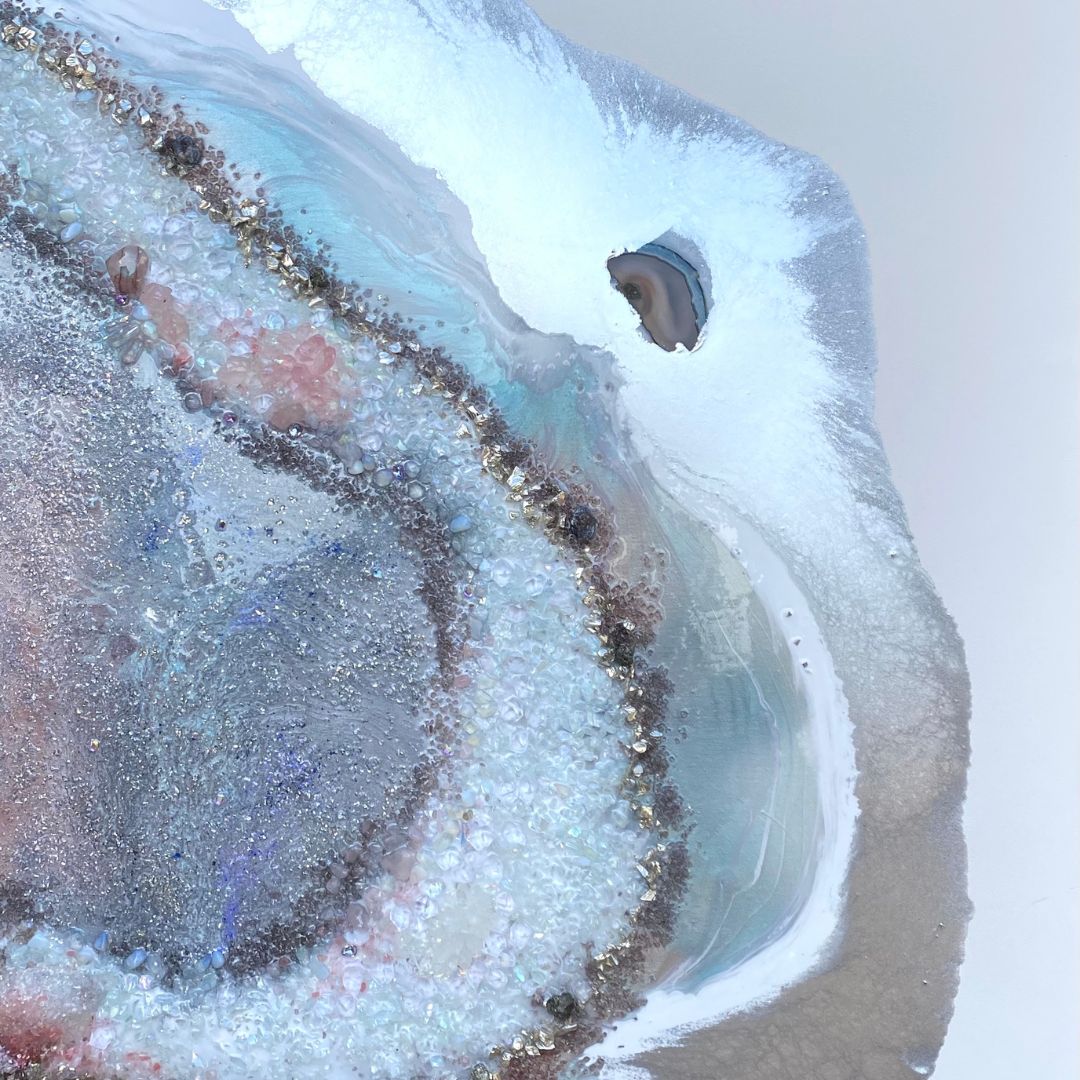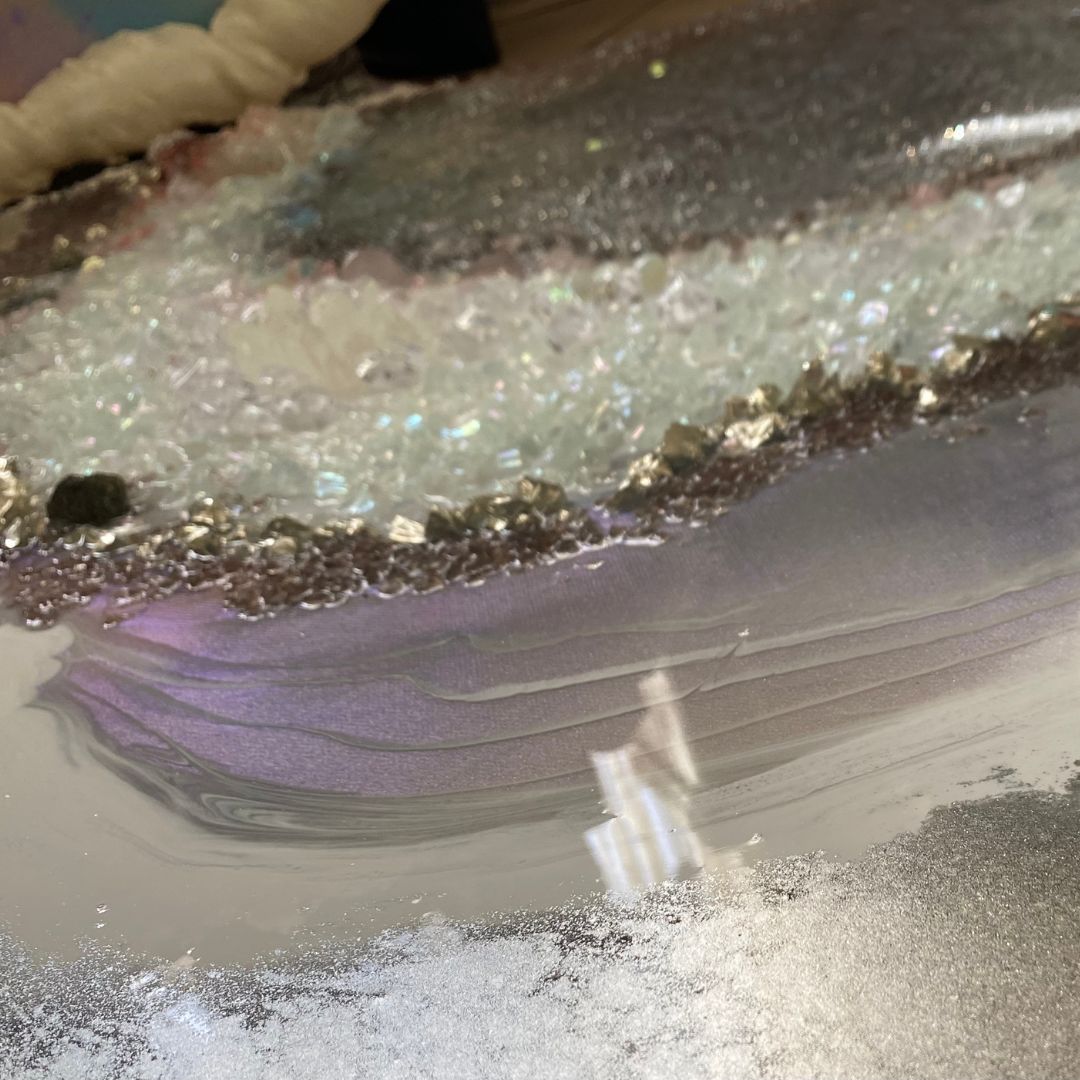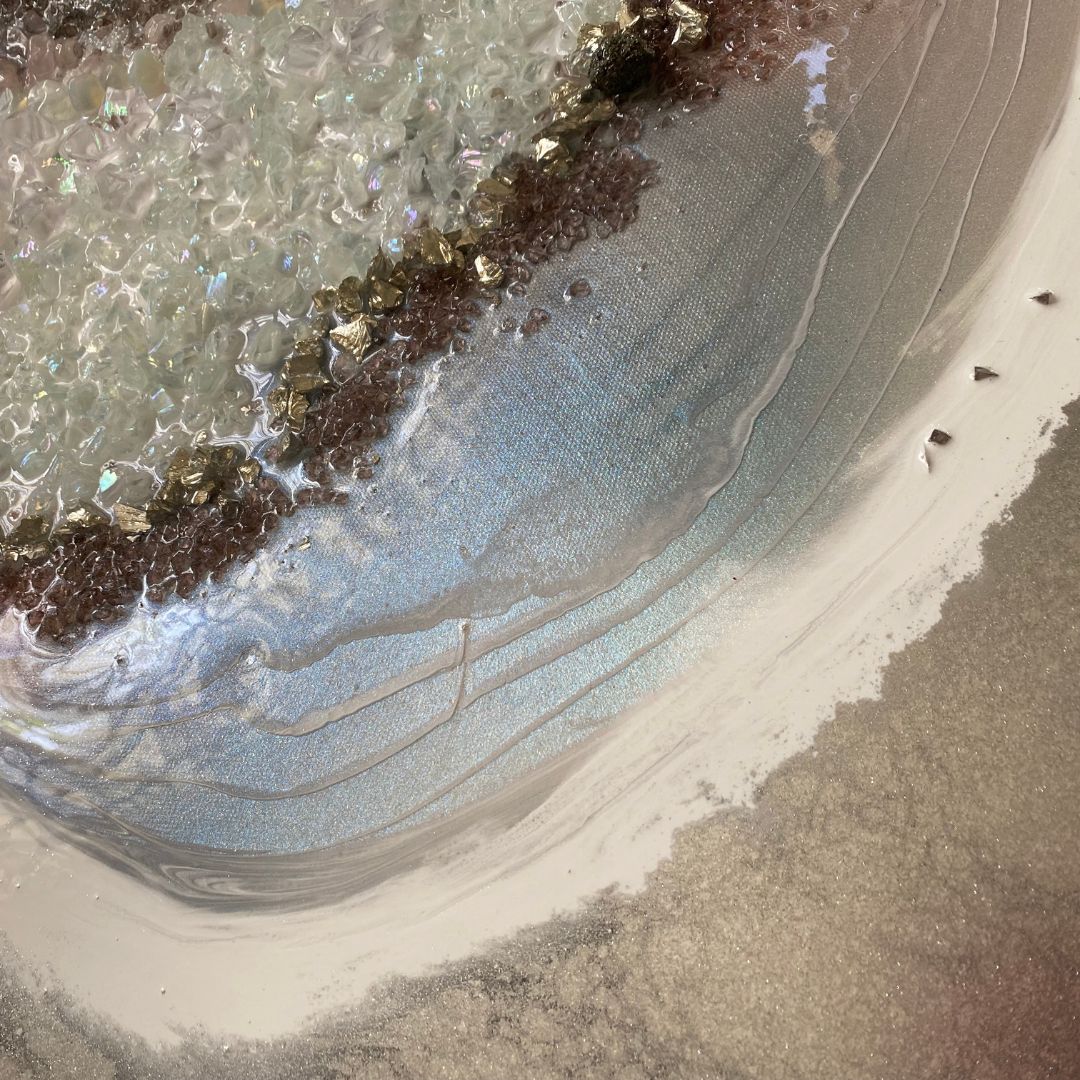 Silver Heart with moonstones, rose quartz, pyrite, agate, rhodolite and Swarovski. COMMISSION
Luxurious and sophisticated Rose Quartz geode with Moonstone, Pyrite, and Swarovski crystals, shimmer, will be a centerpiece of attention and a perfect gift for a spiritual person.
Rhodolite offers physical healing, especially for the heart, hemorrhages, hips, circulation, and lungs, and soothes emotional afflictions and trauma from war and sexual abuse.
Pyrite is used to create iron sulfate that is used to make nutritional supplements, ink, lawn conditioner, water treatment and flocculation, moss killer, and many other chemical processes.
Agate enhances mental function, improves concentration, and enhances perception and analytical abilities. It is a soothing and calming gemstone that heals inner anger, and anxiety and helps in the strengthening of relationships.
Artwork on Canvas with 2-5cm textural elements: Mixed media, Glass, resin, crystals
Features:
Made with Genuine Crystals.
Shimmering Silver to Geode Crystal beauty
Sophisticated 3d accents (up to 2 cm)
Epoxy resin coating for preservation
Size of Artwork on the photo: 90x120cm on Canvas, available to ship the next day.

Hanging:
Light and ready to hang. 
Hang in 2 ways.
This Artwork is exhibiting in Carl Gallery Dubai Marina till March 2023.
I can make a similar looking artwork ( Commission) 
SIZES AVAILABLE to order UP TO 240 cm. Contact for a quote.
Contact Me to get Free Mock up on Your wall
Chat Now - Send me a photo of Your wall and get Free Mock Up
Click "Chat" icon on right bottom corner of the page