25% OFF ALL Prints & Originals & Free Shipping. Offer applies at Check out. 3 Days Only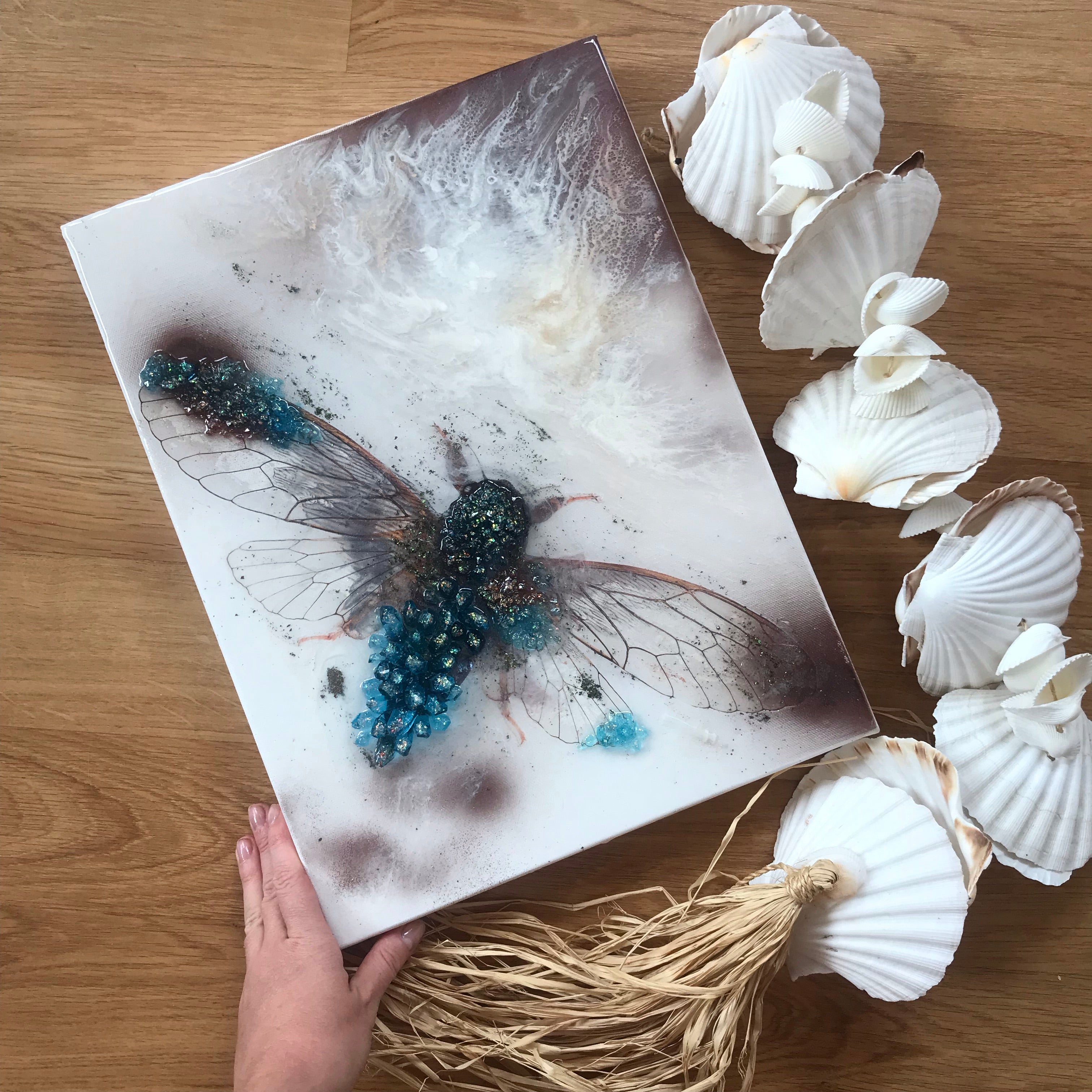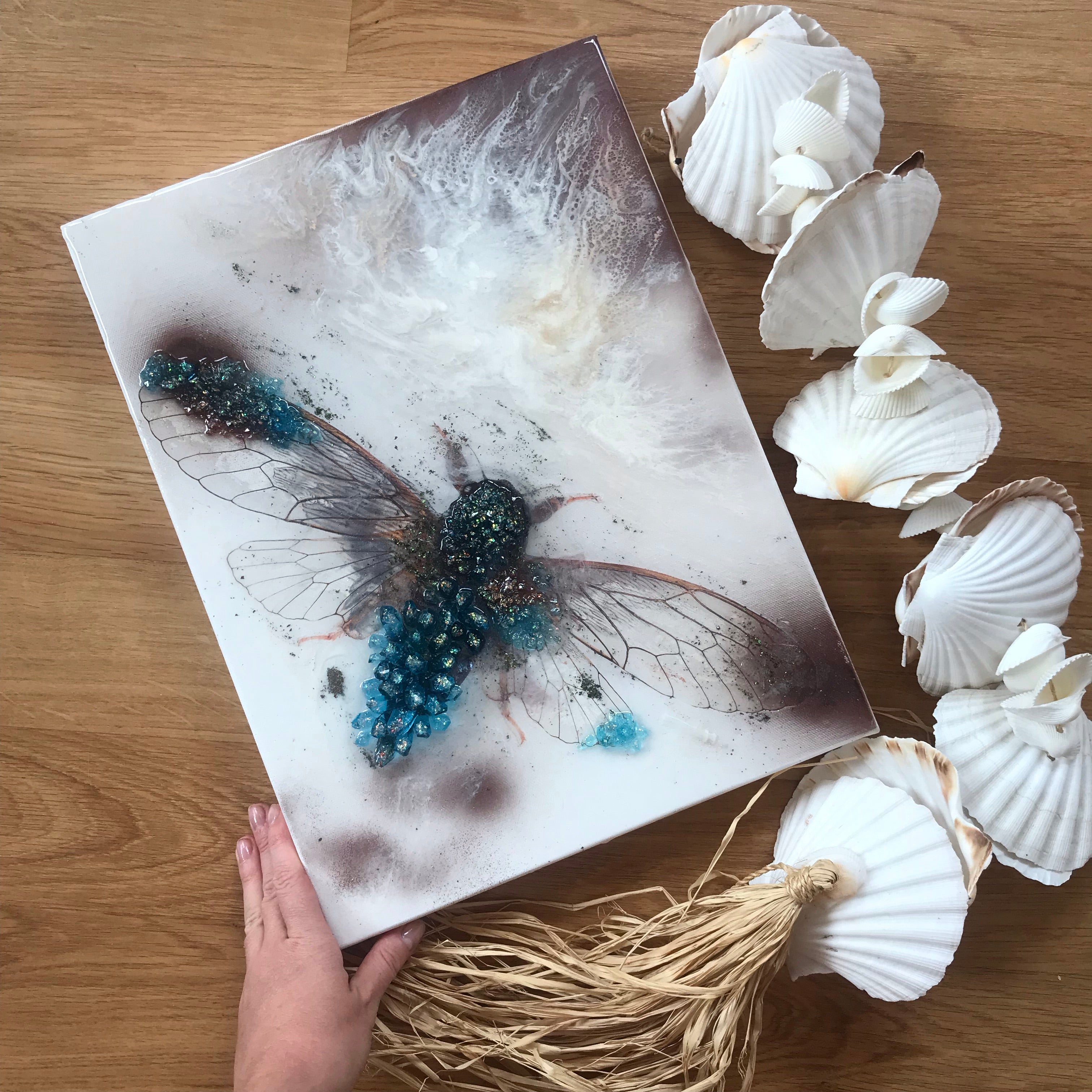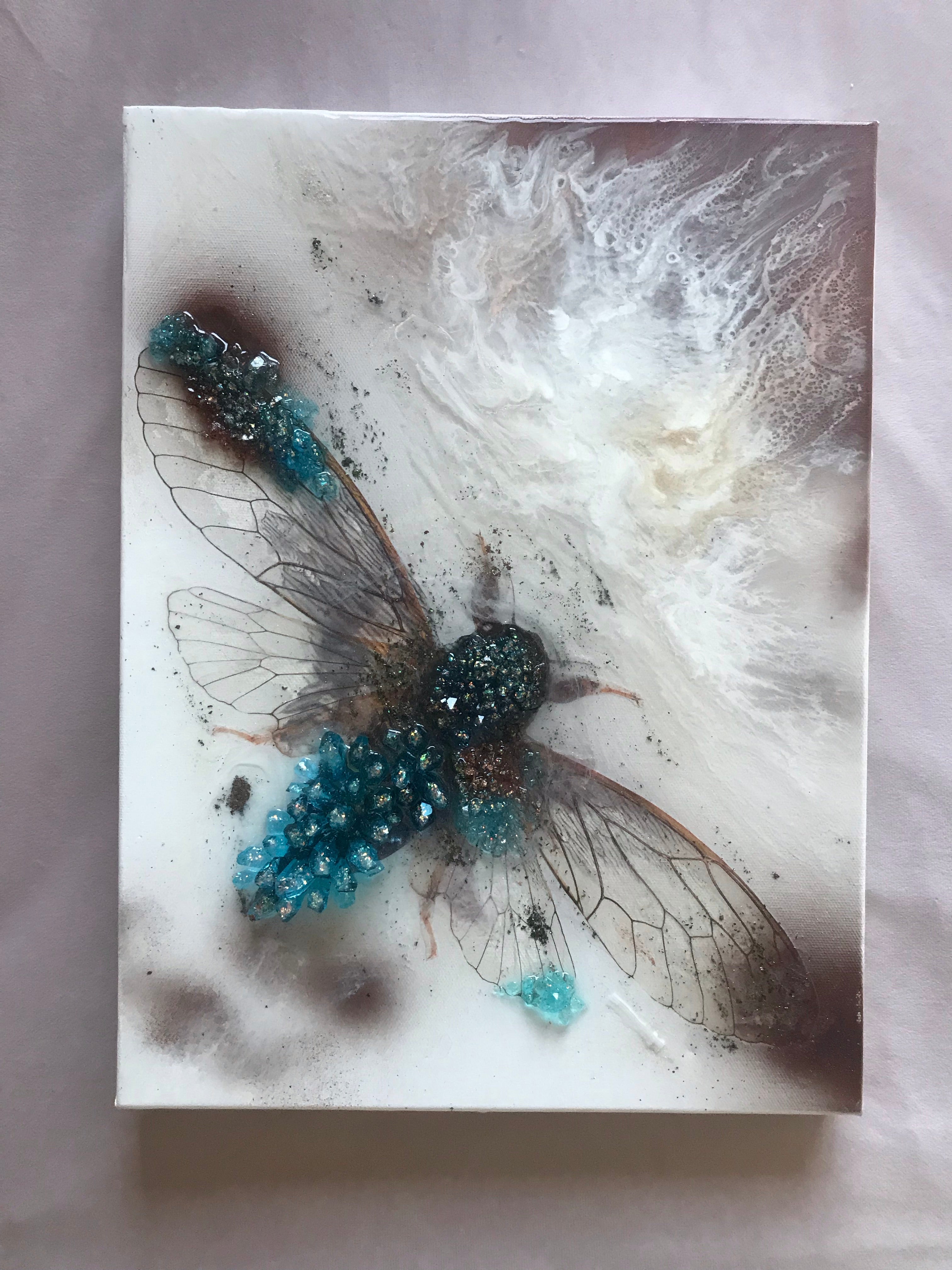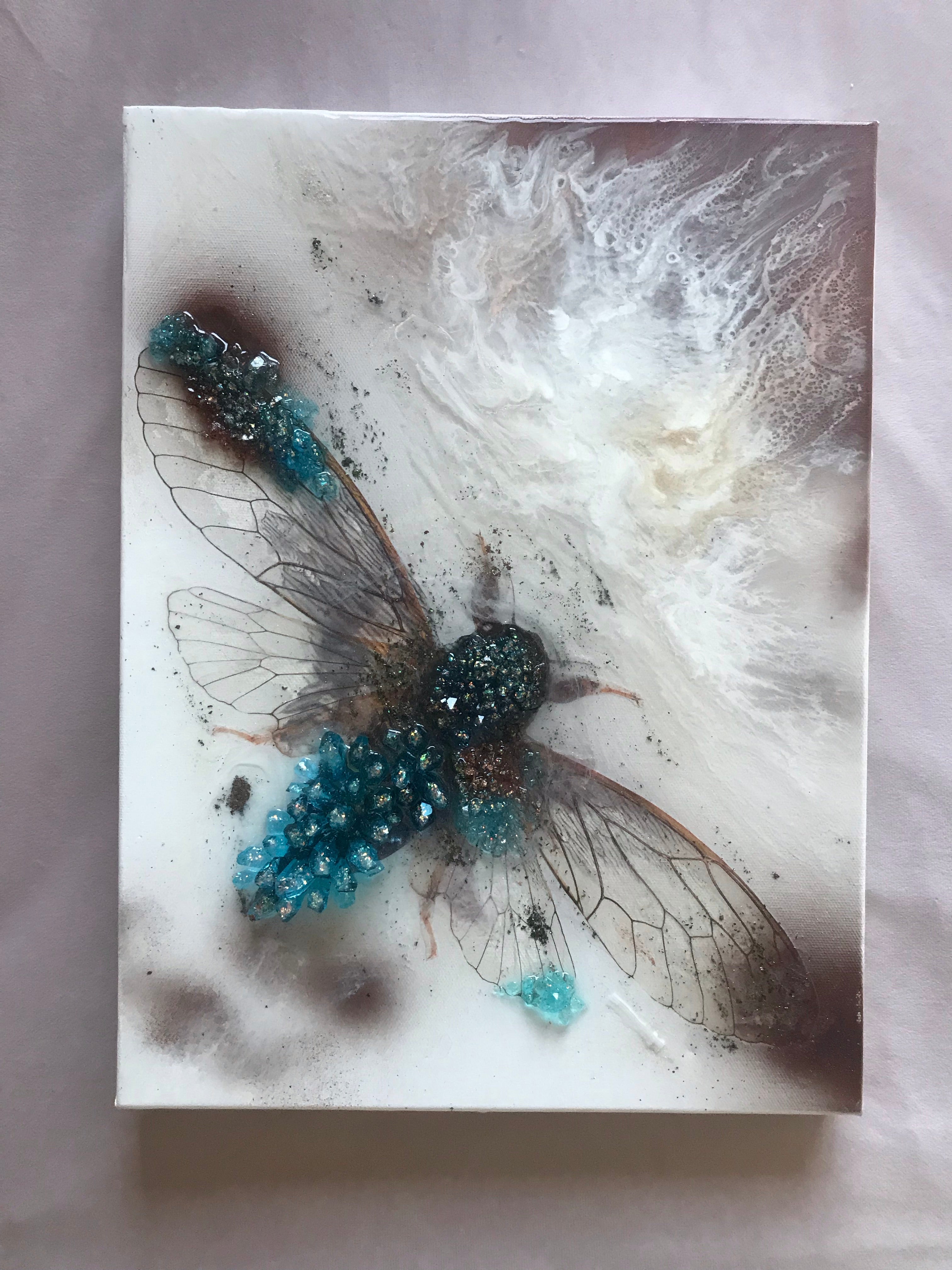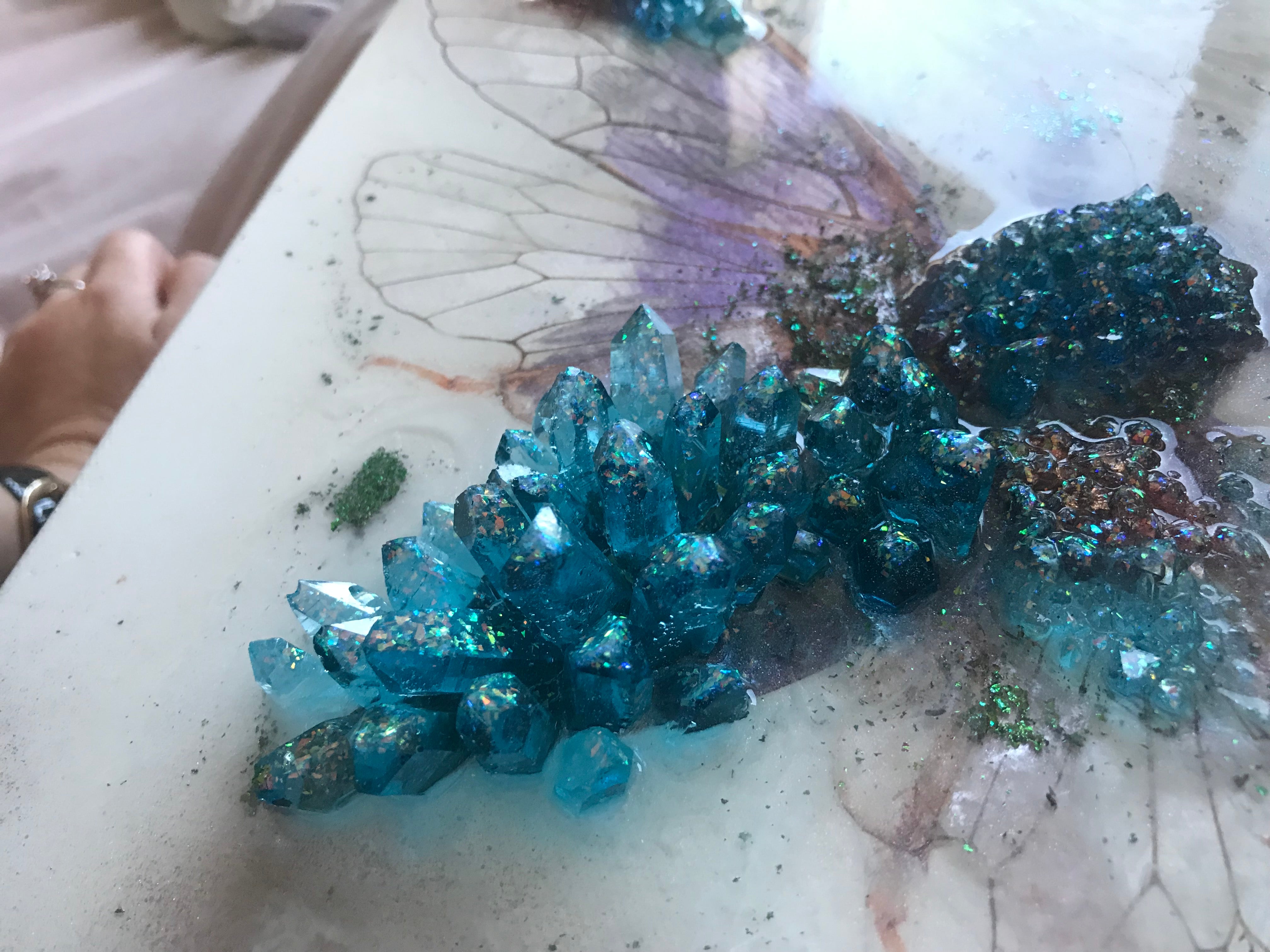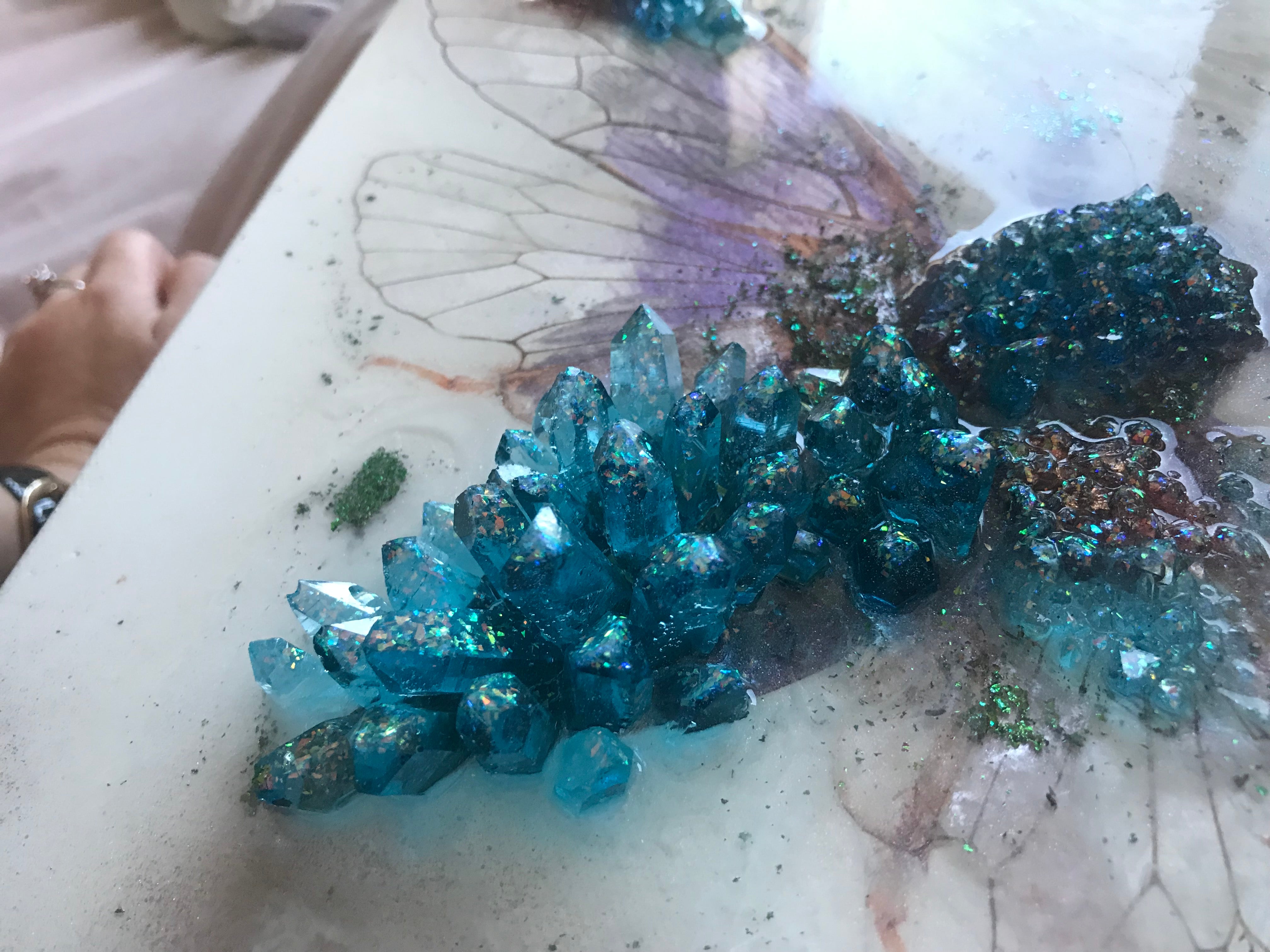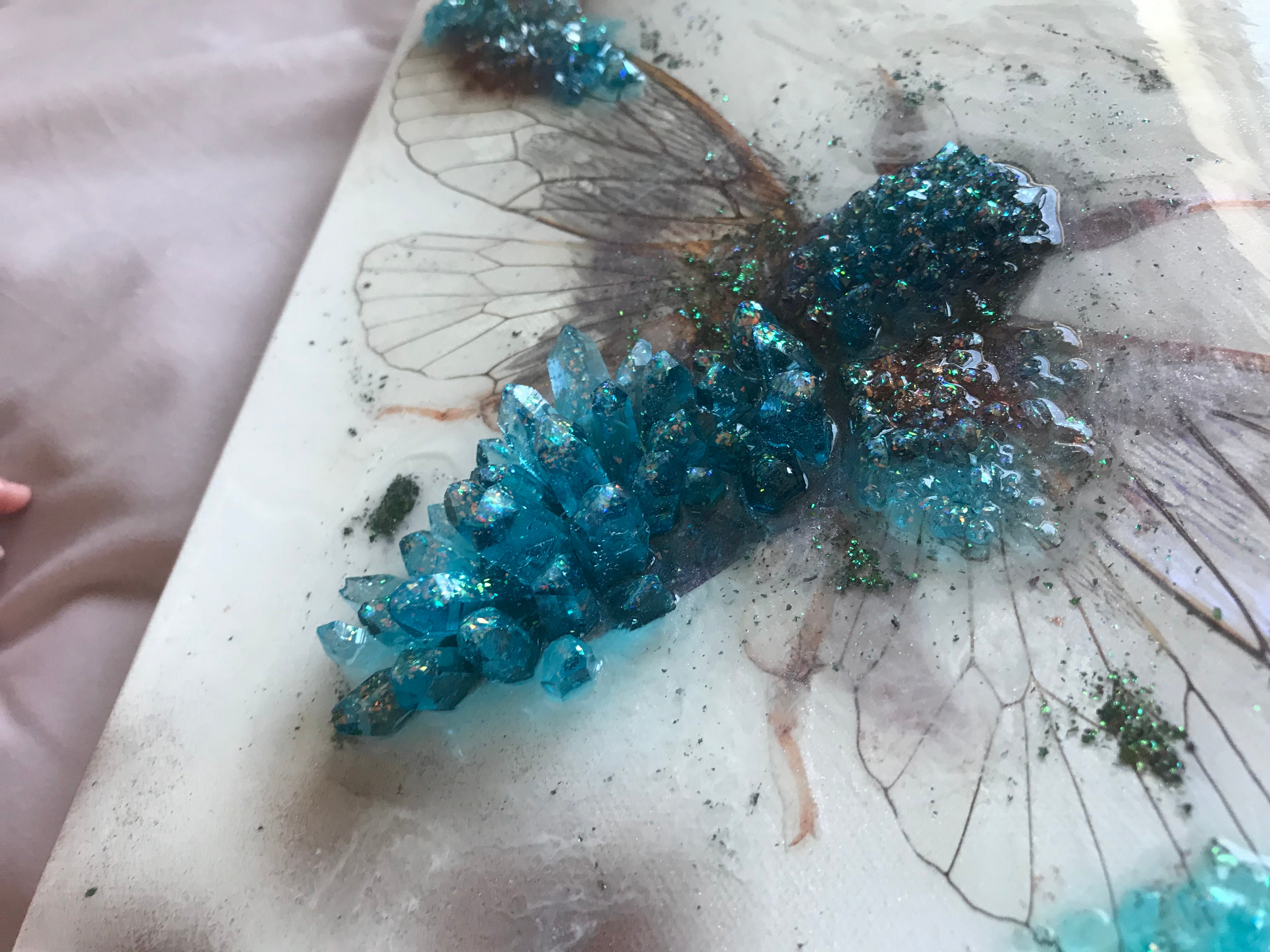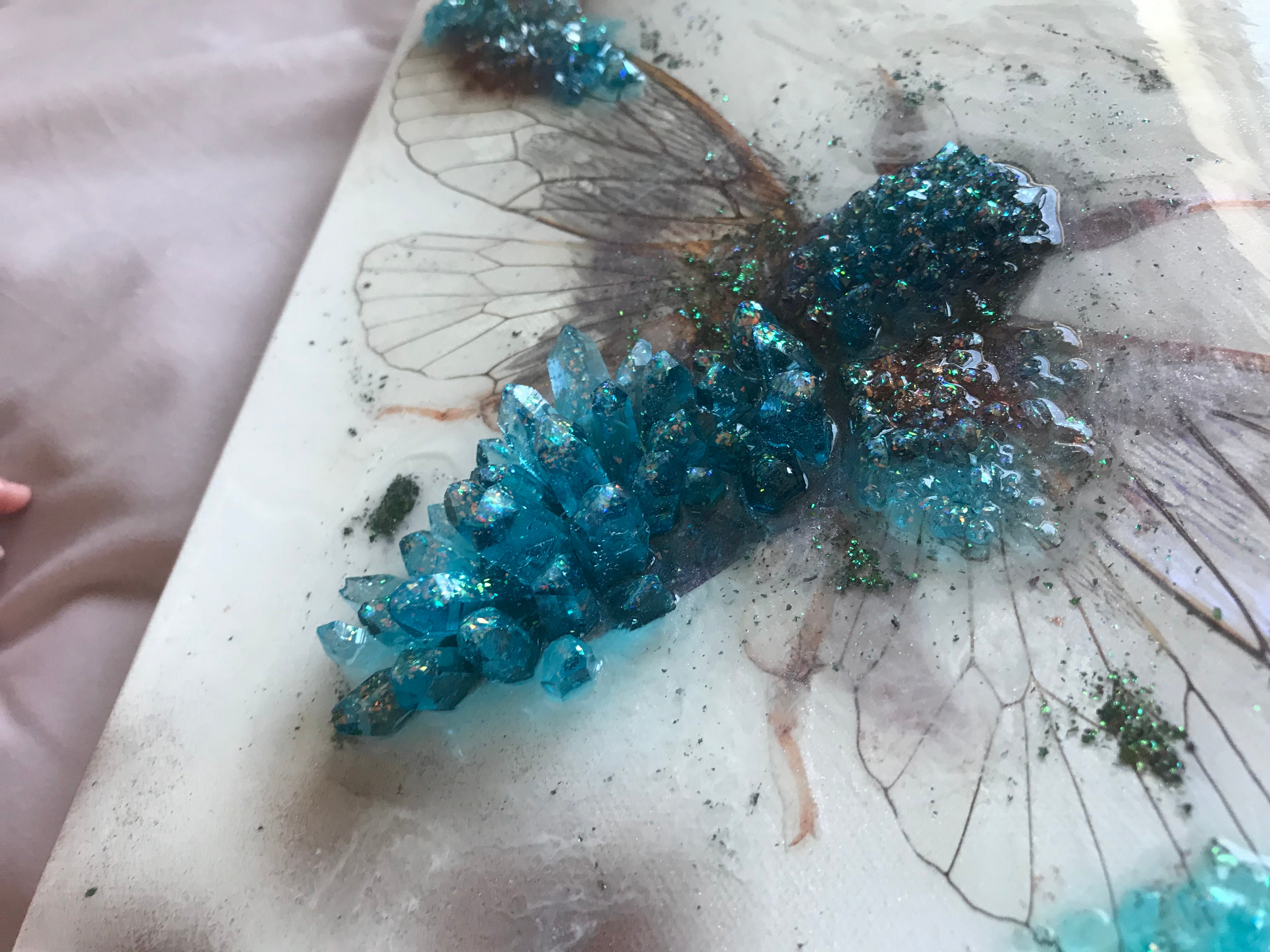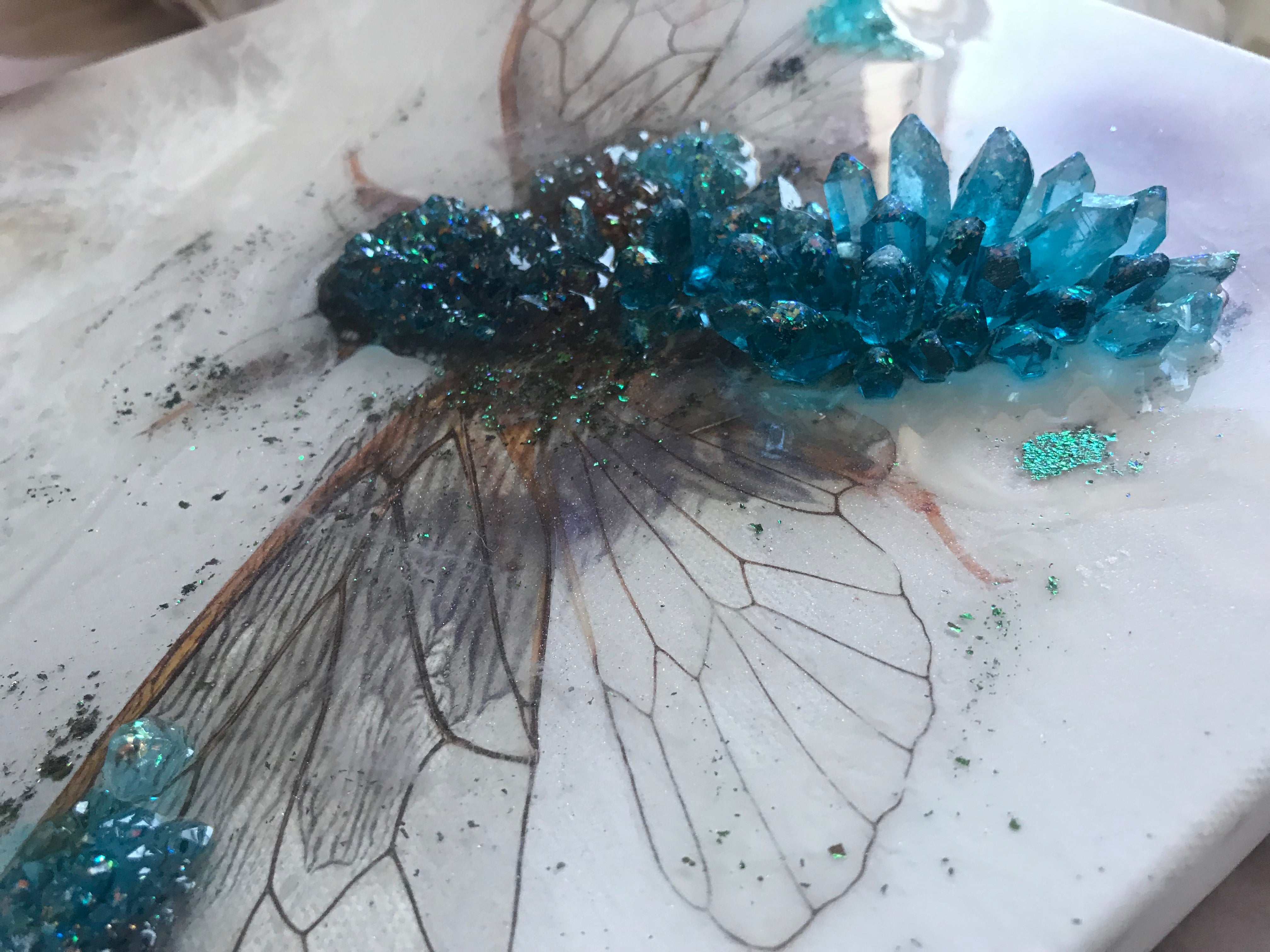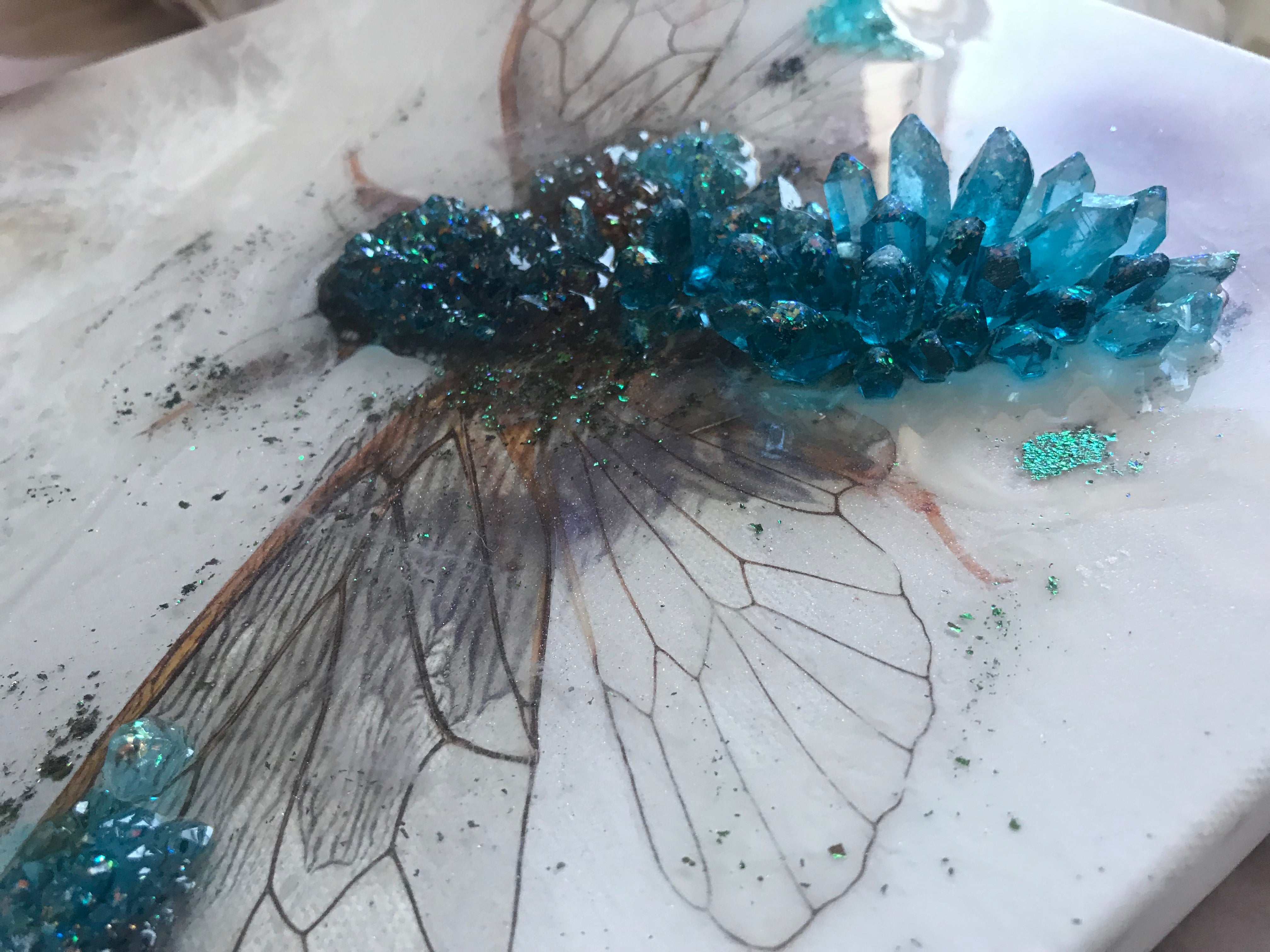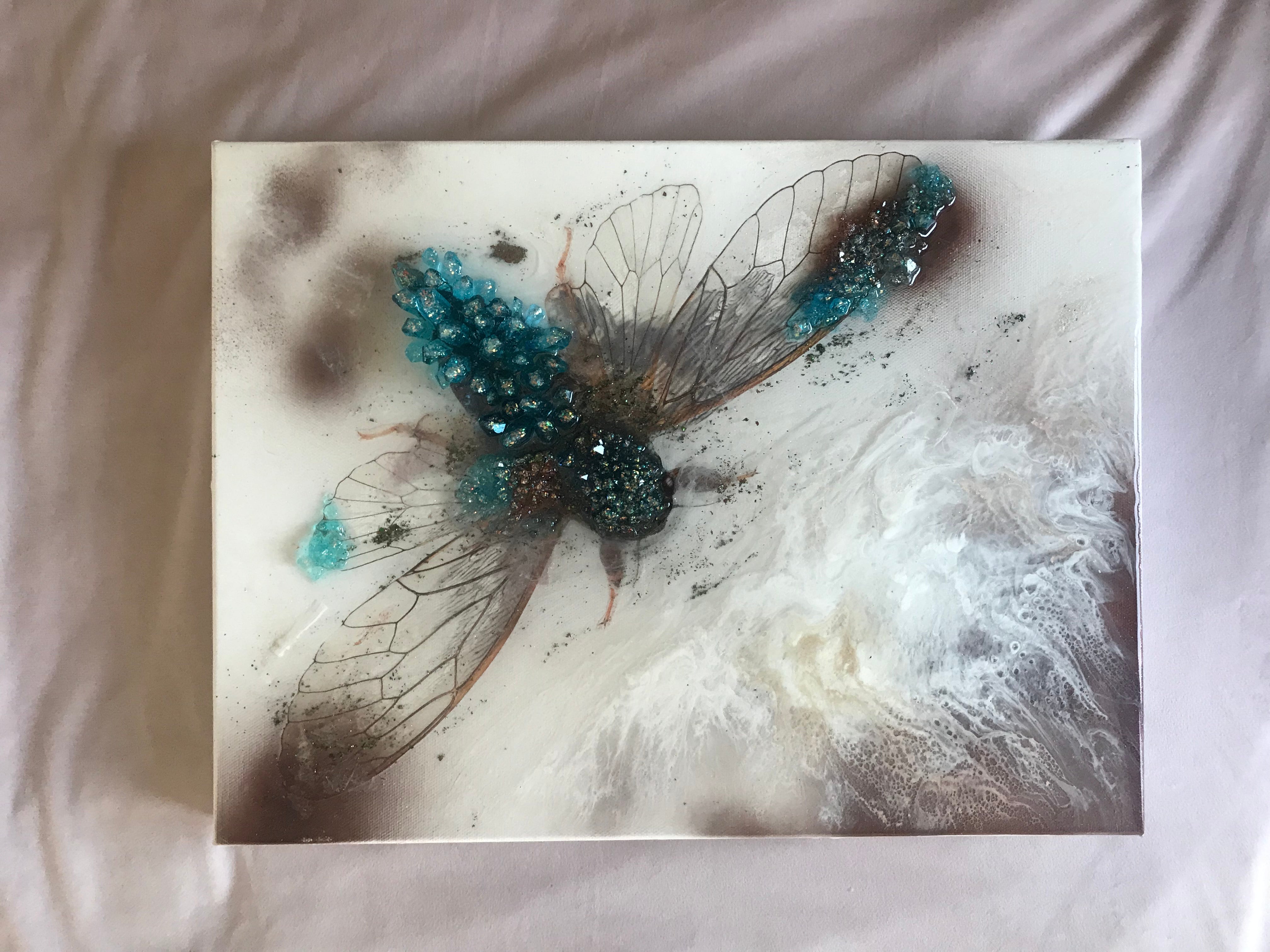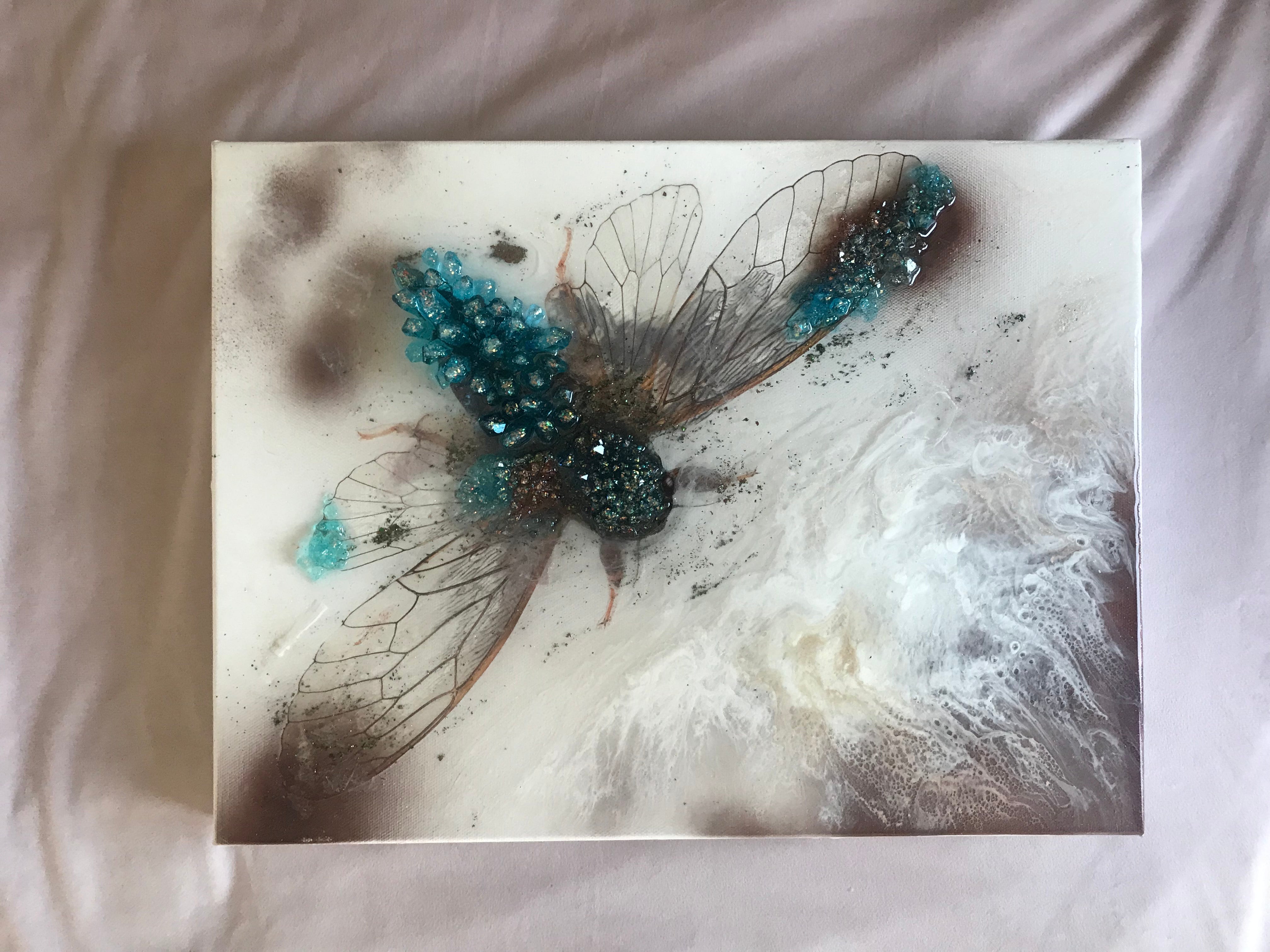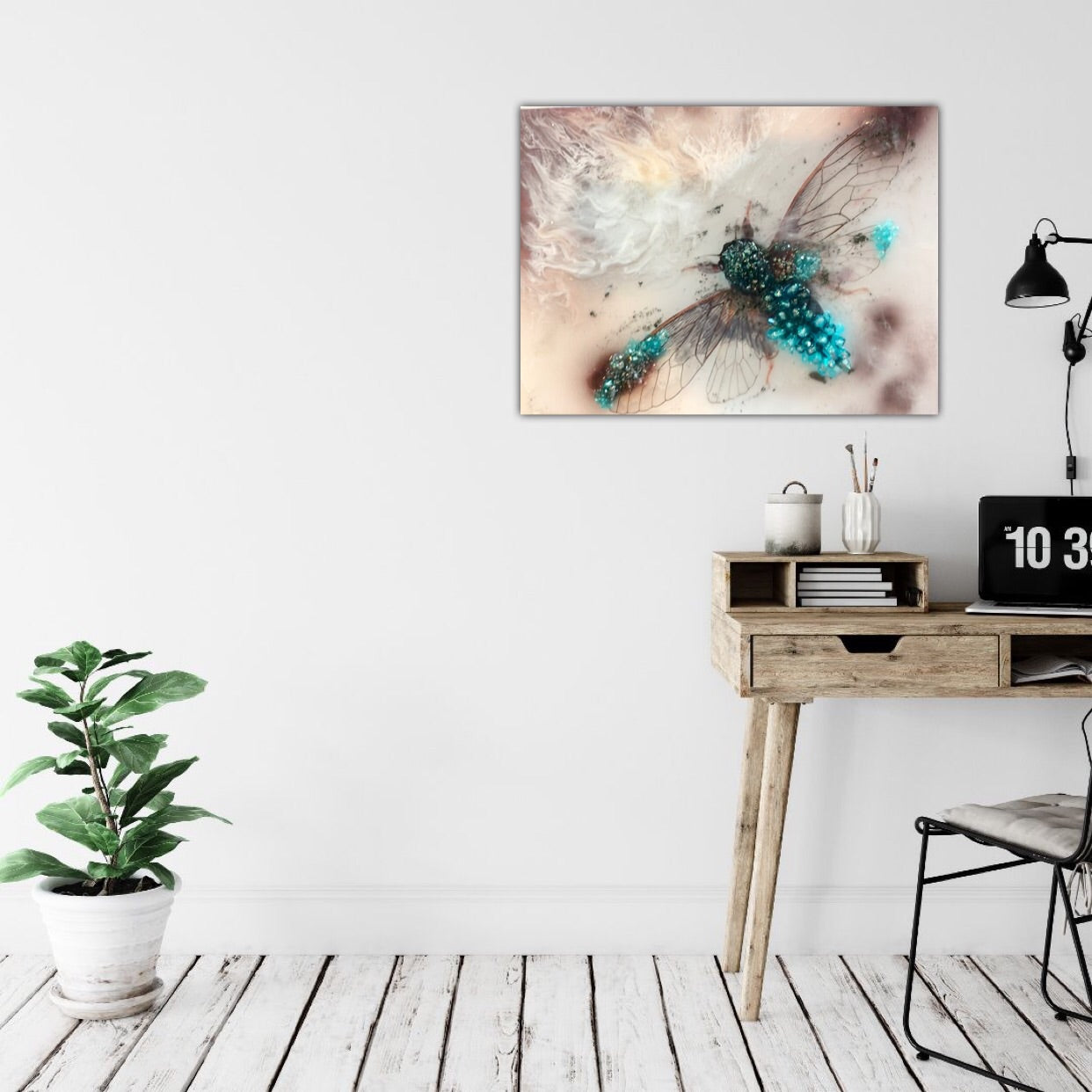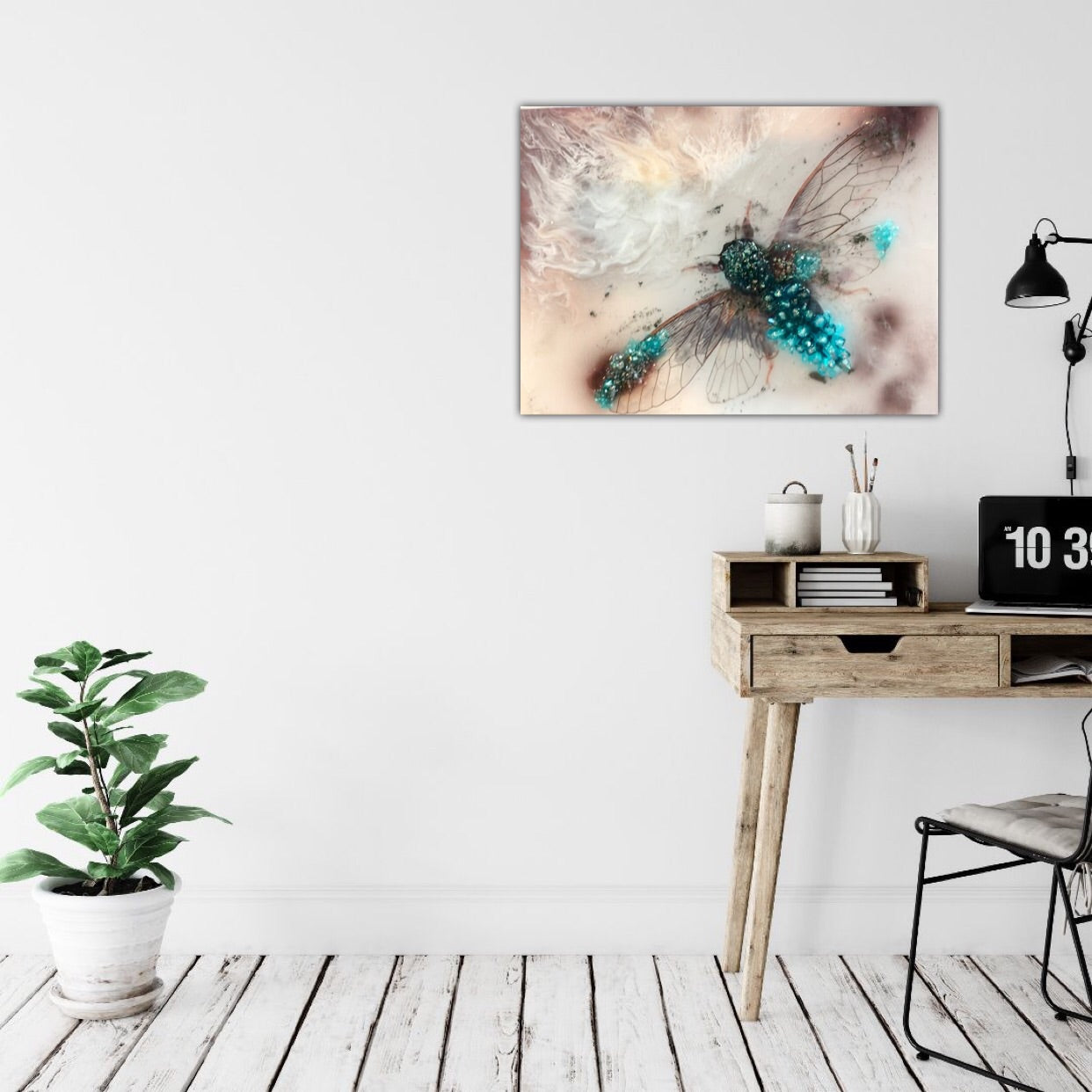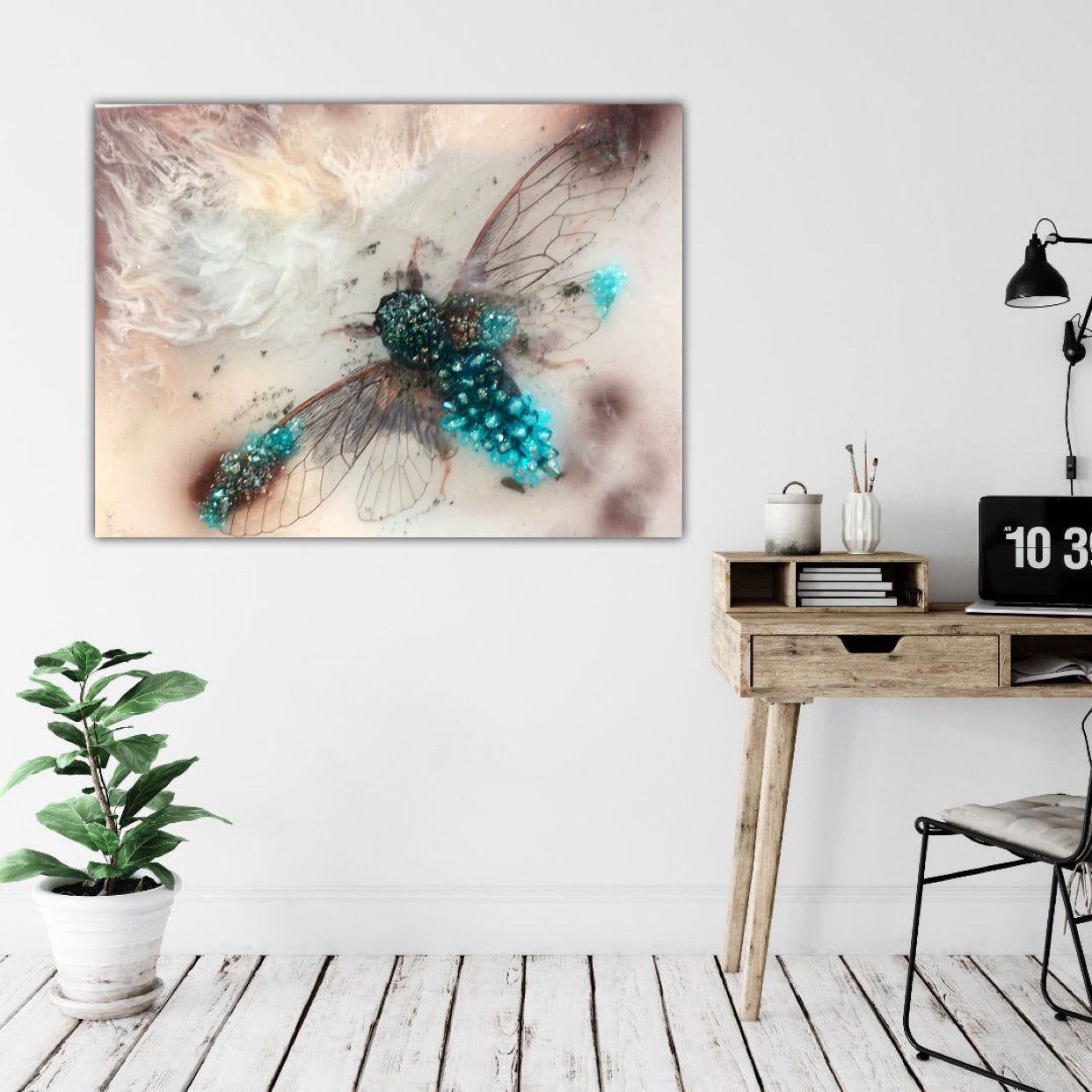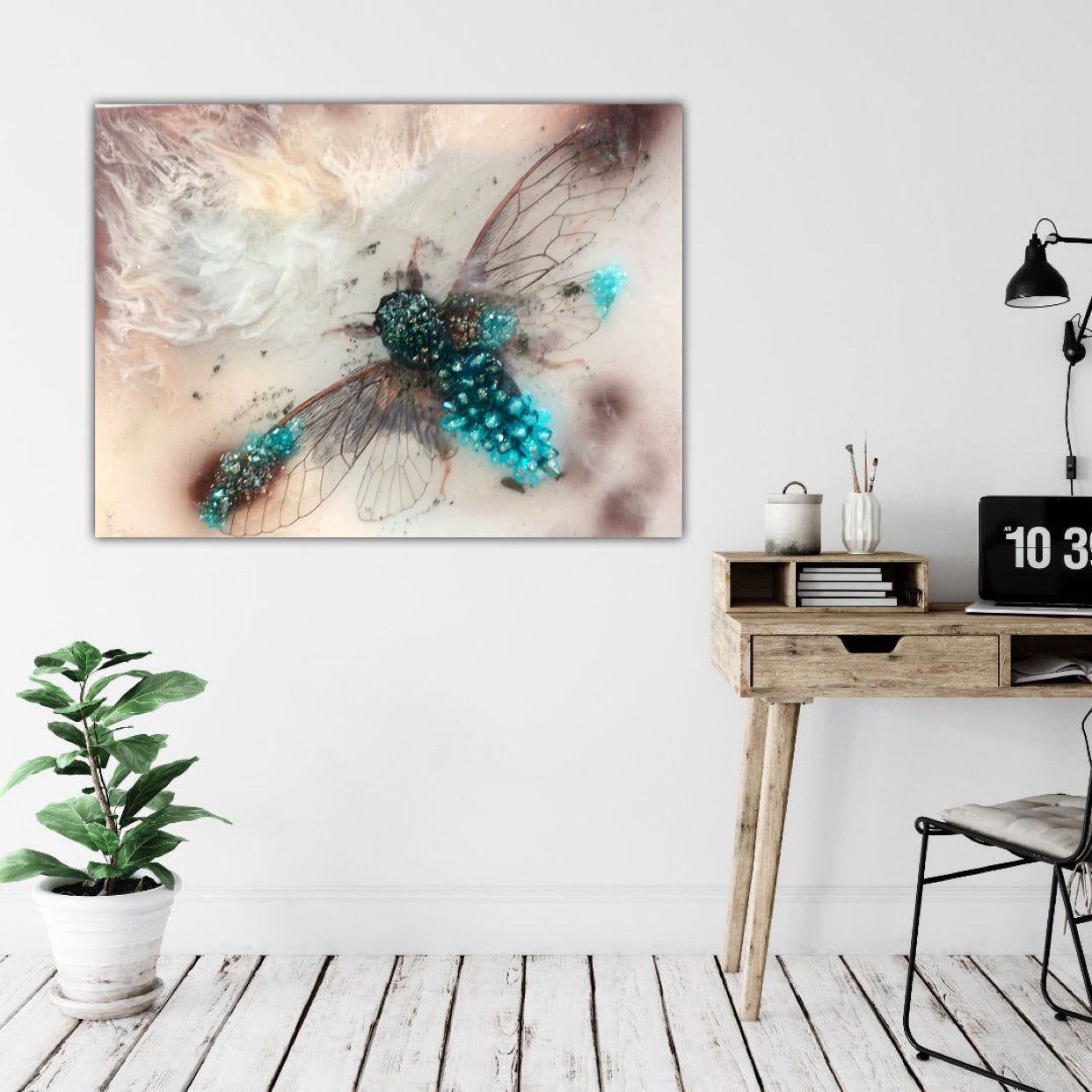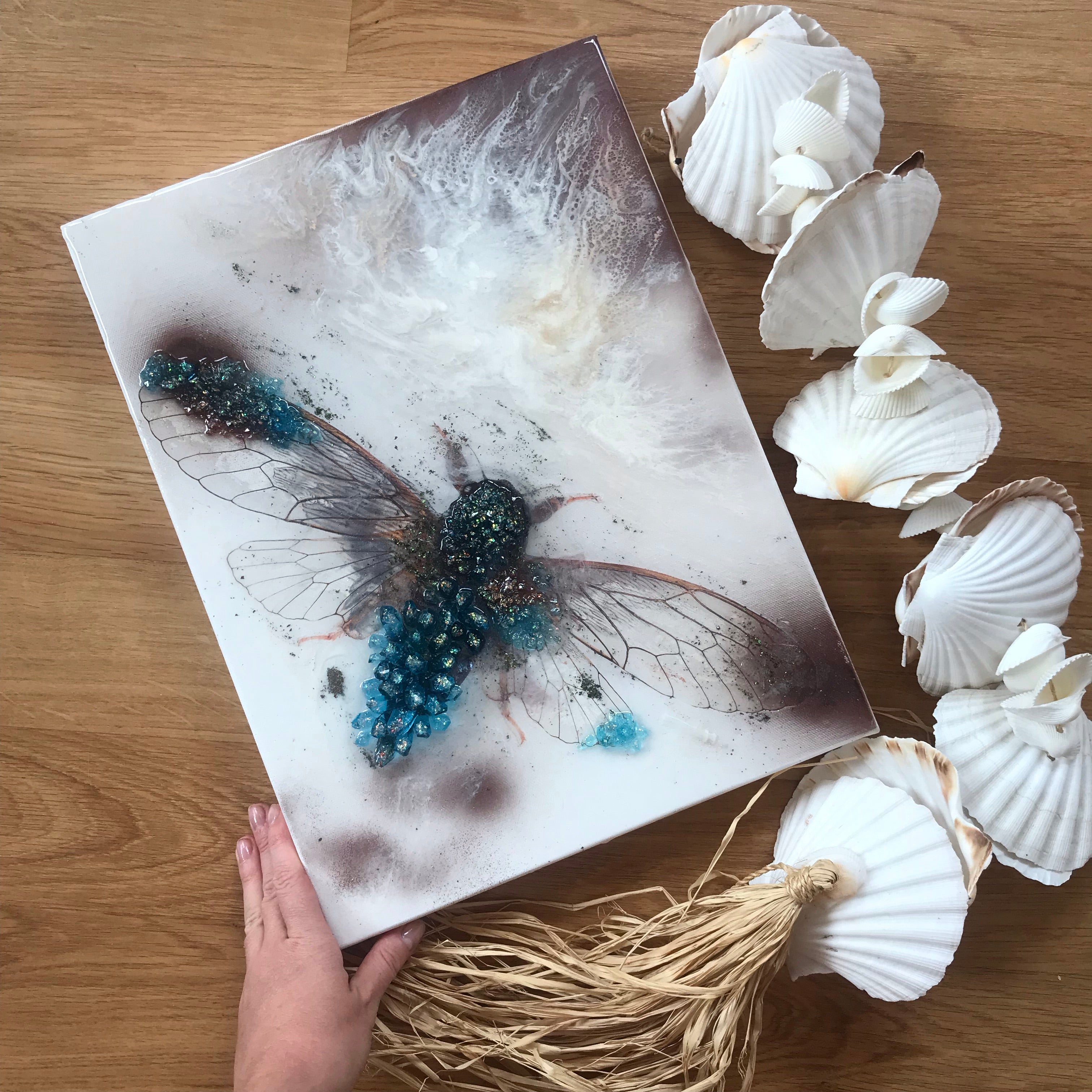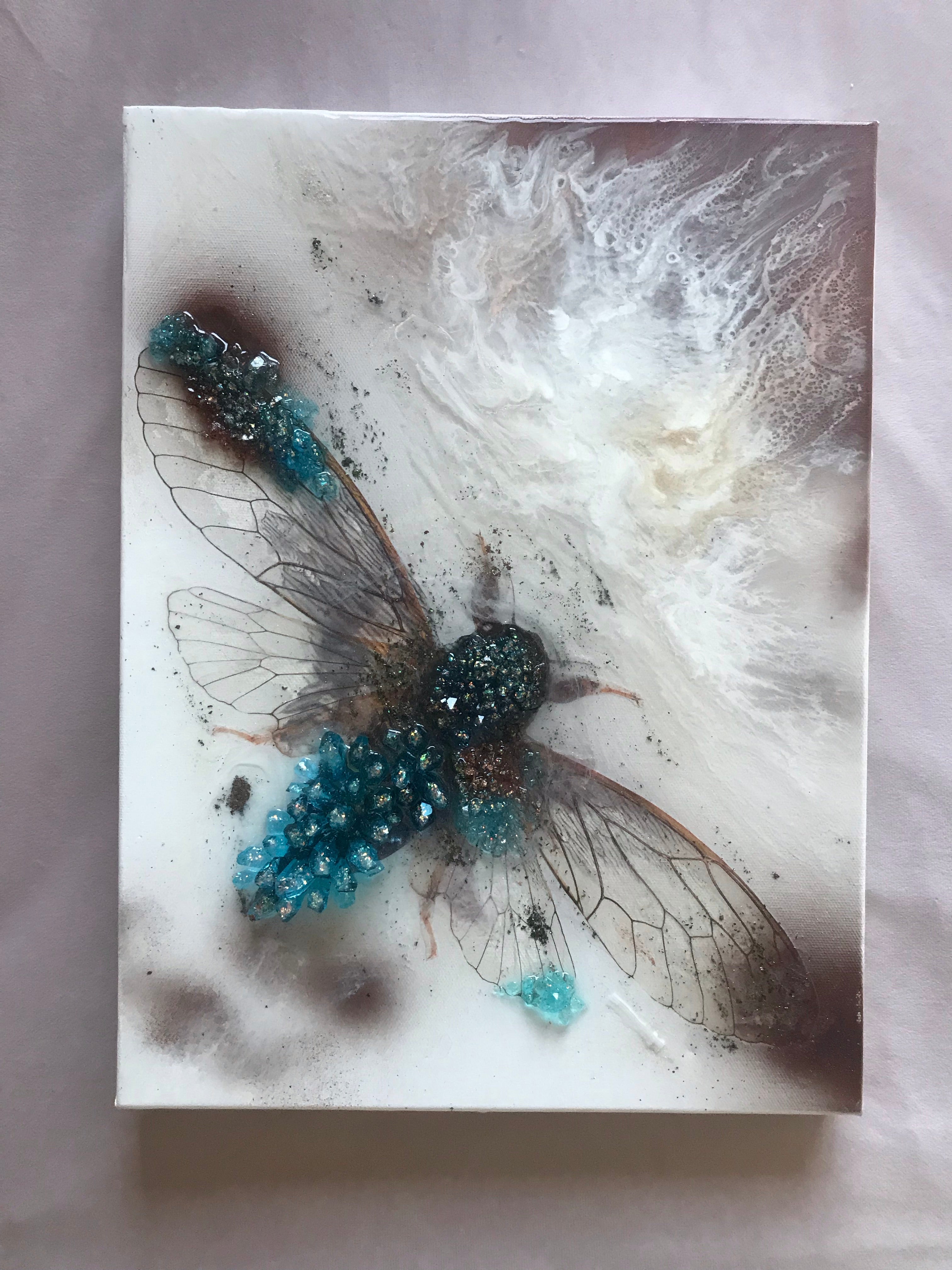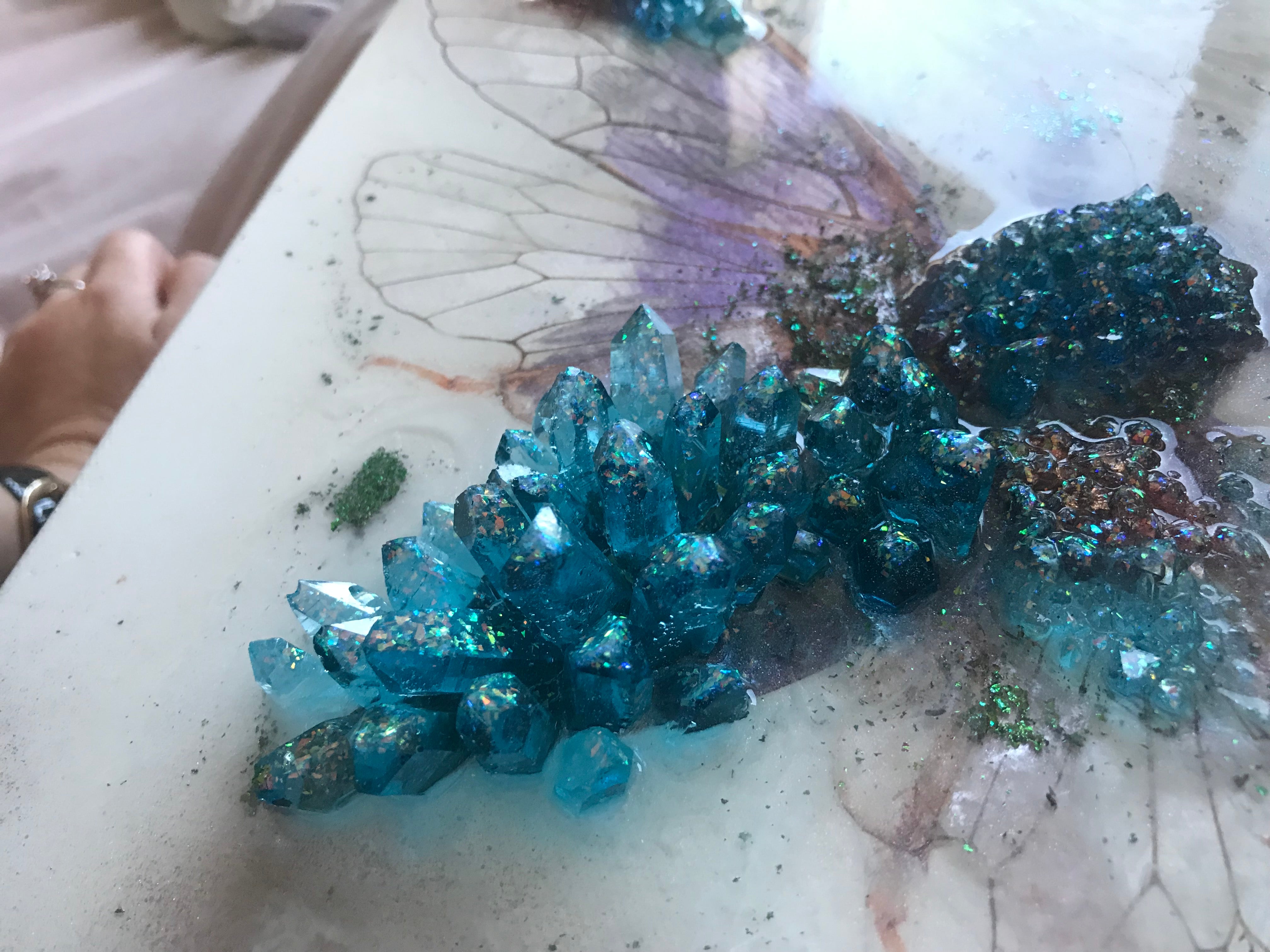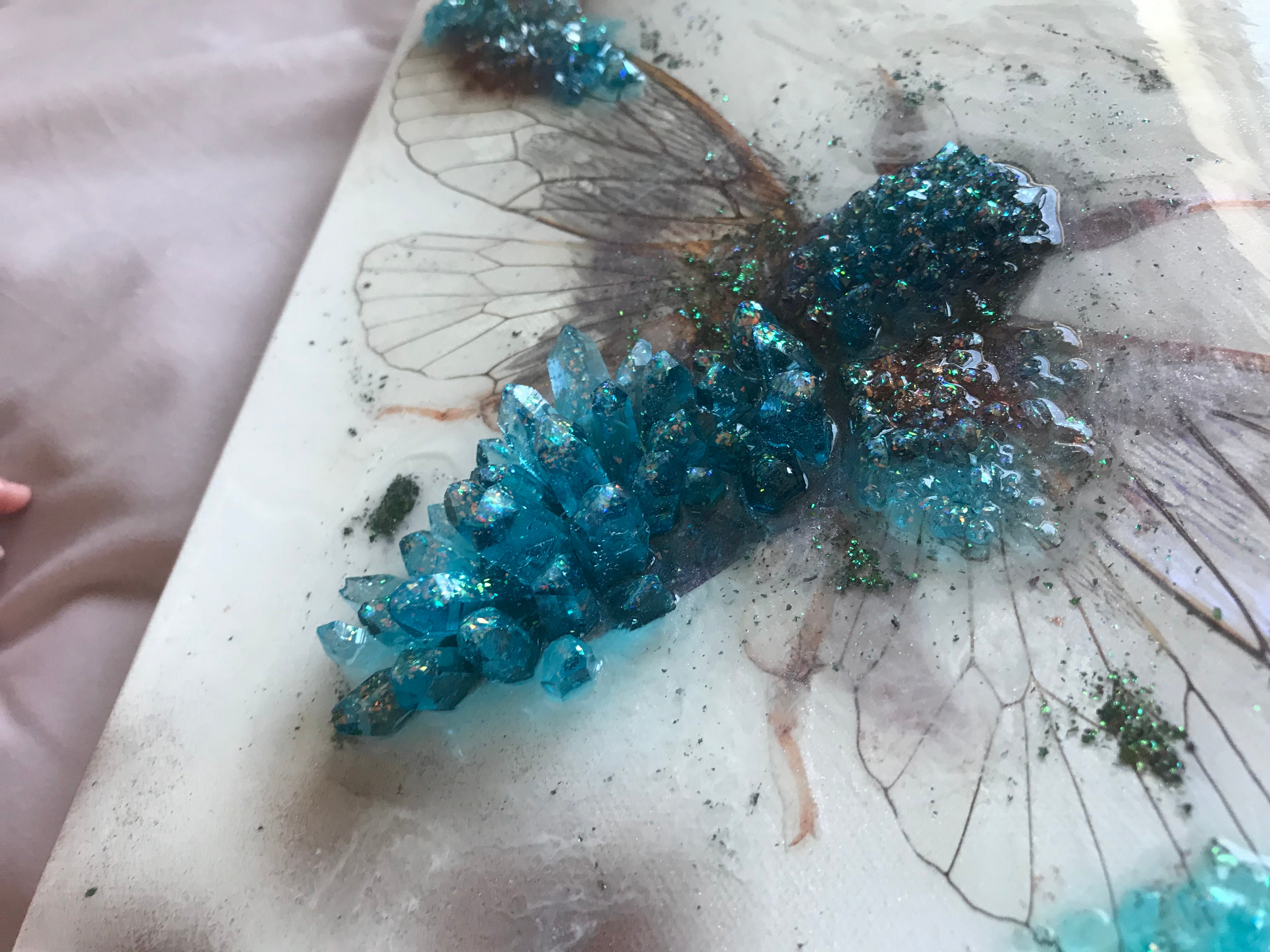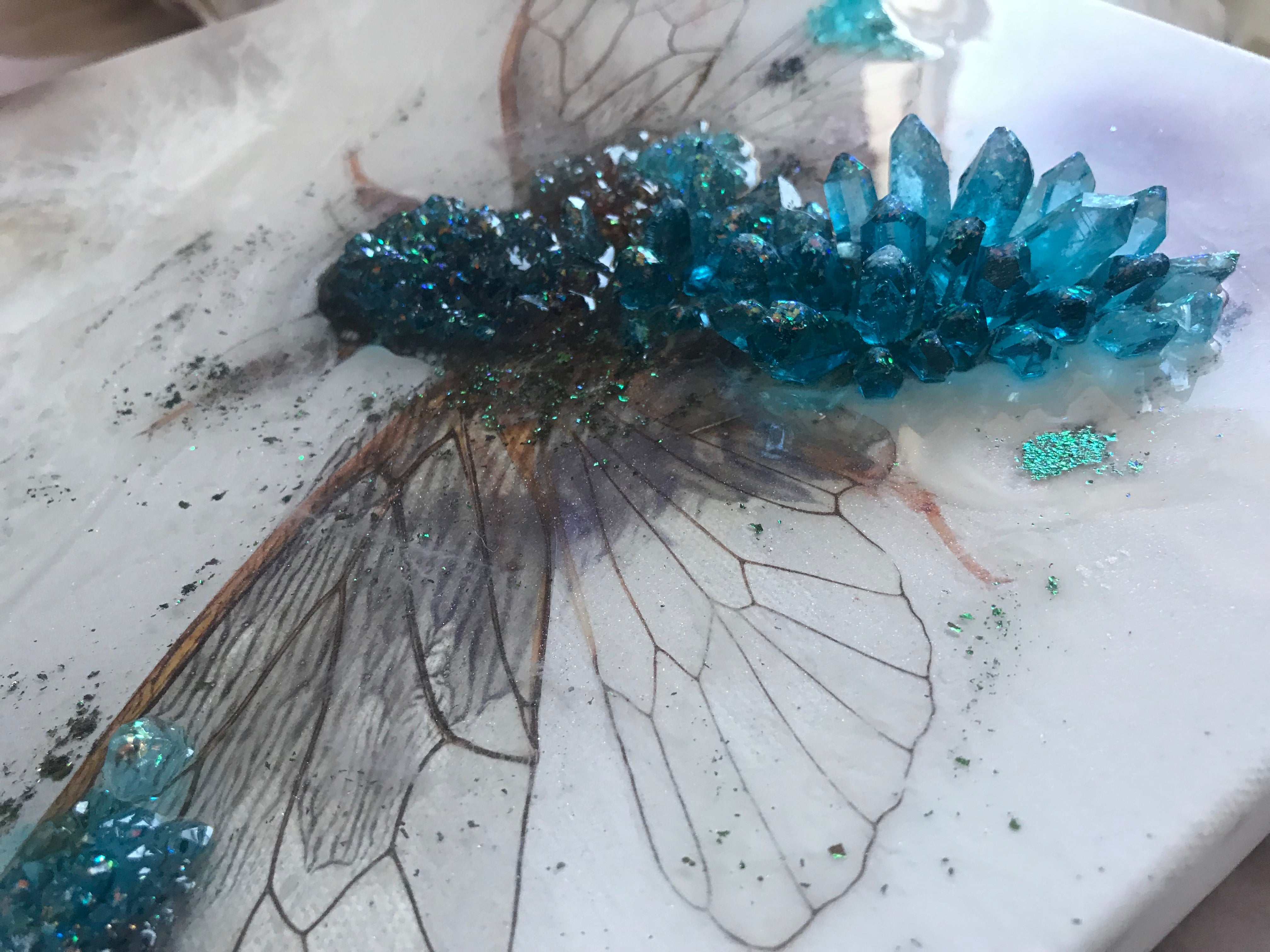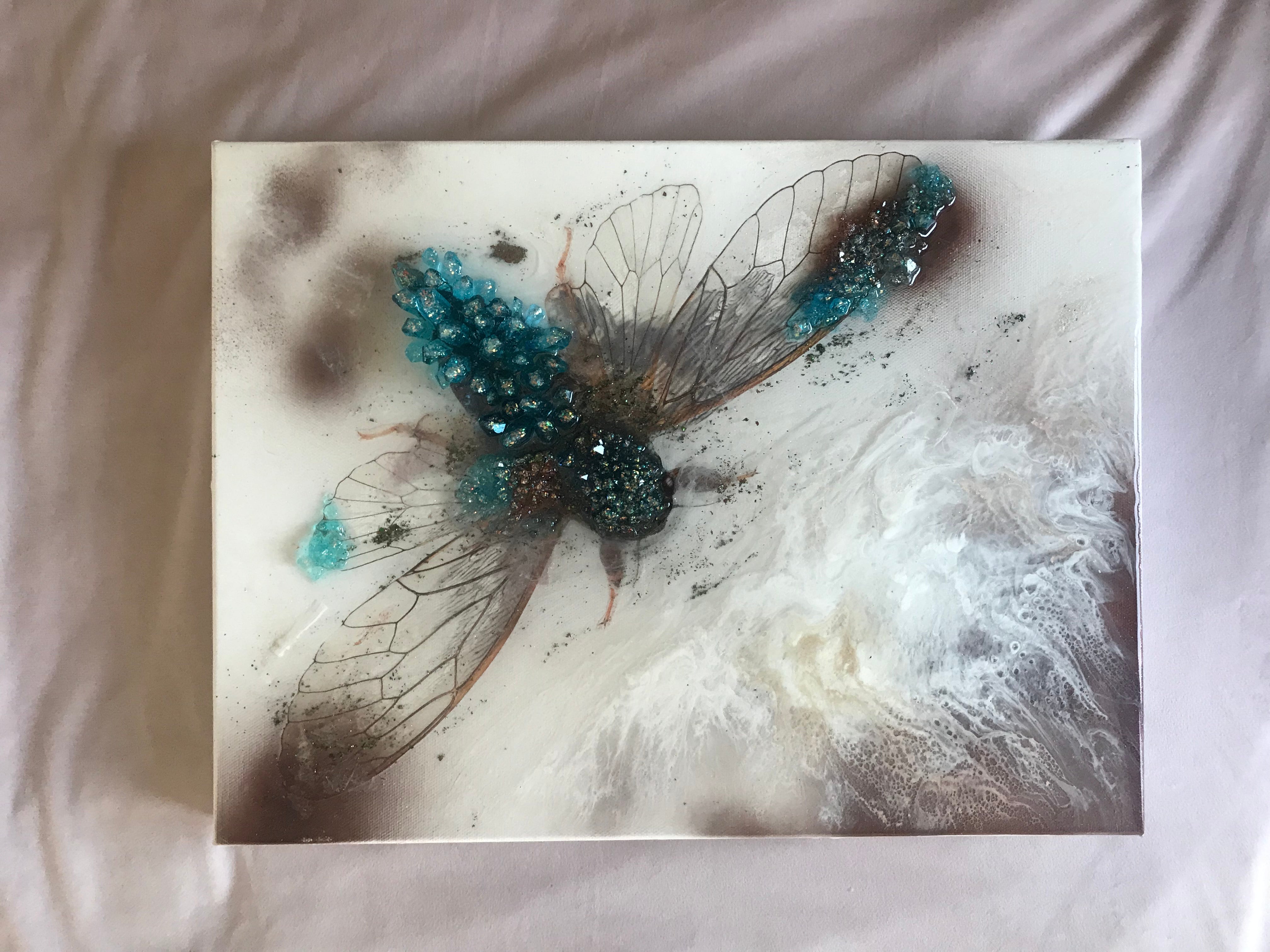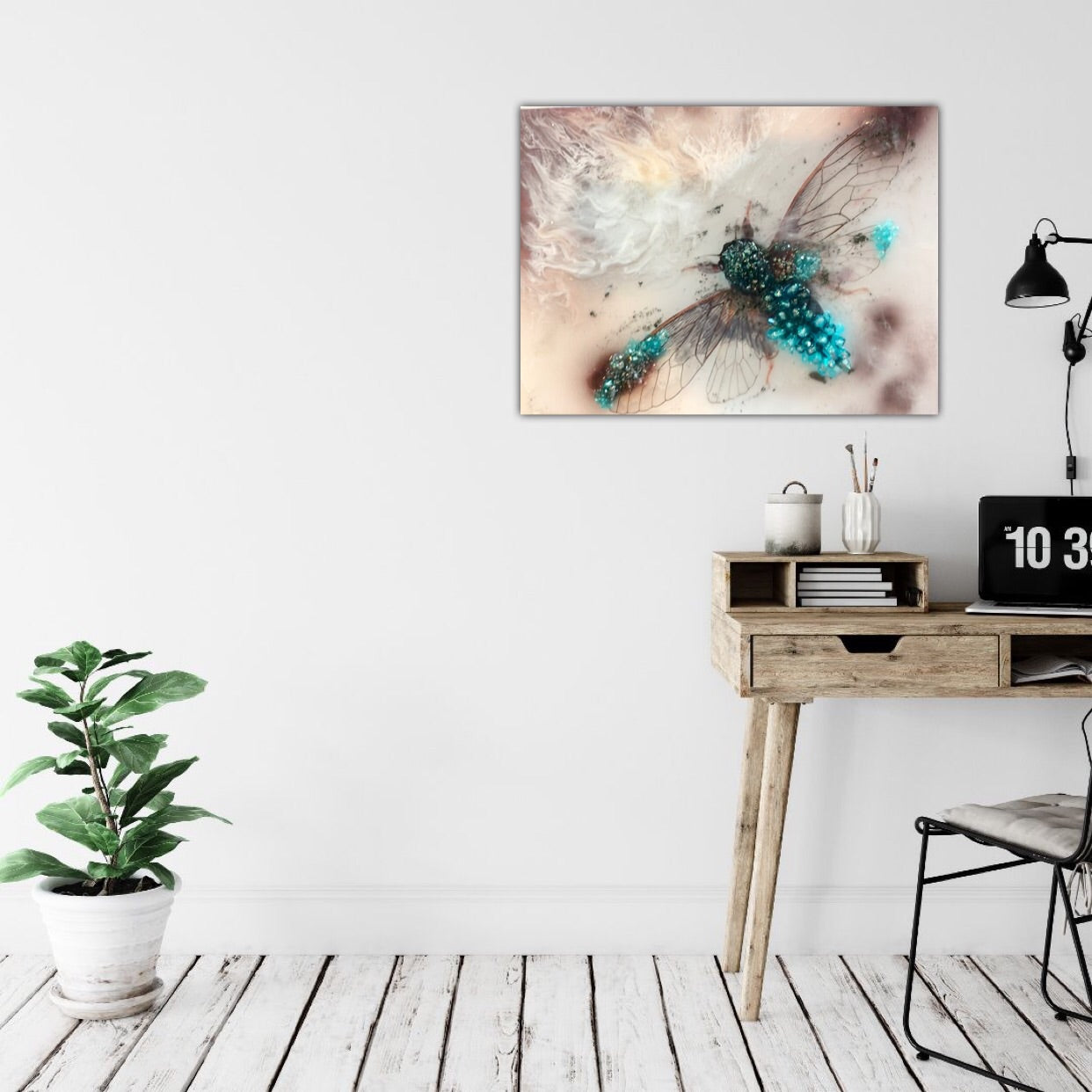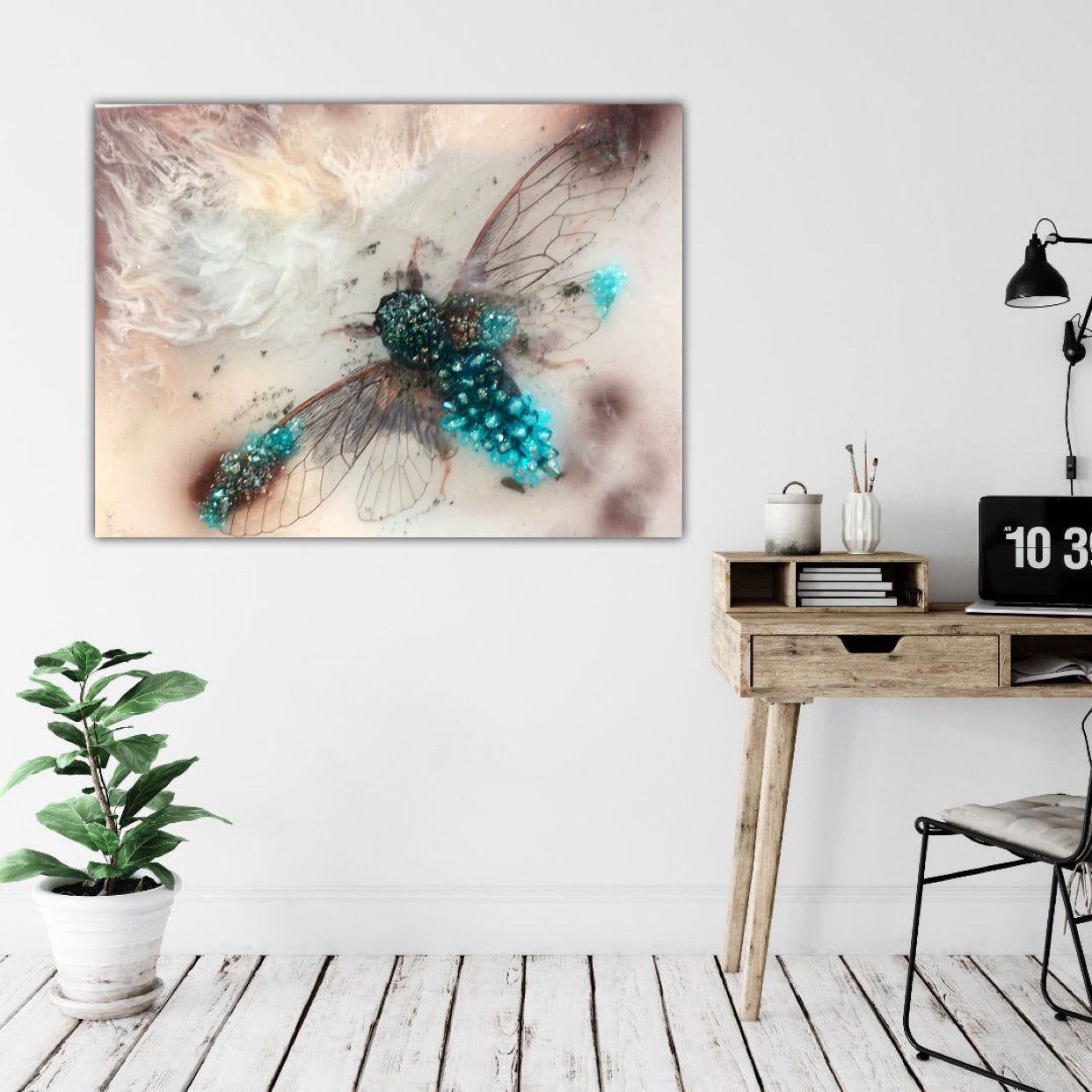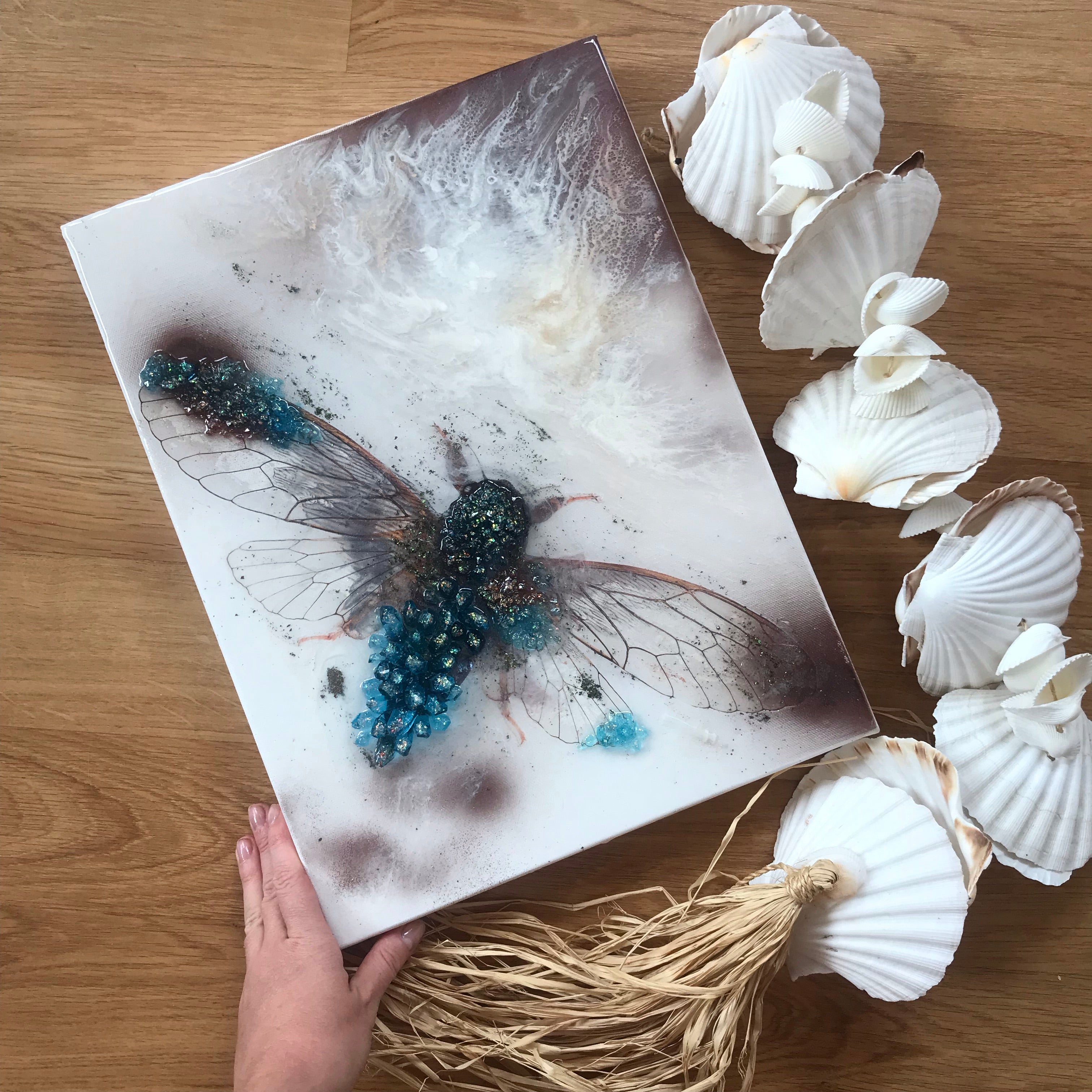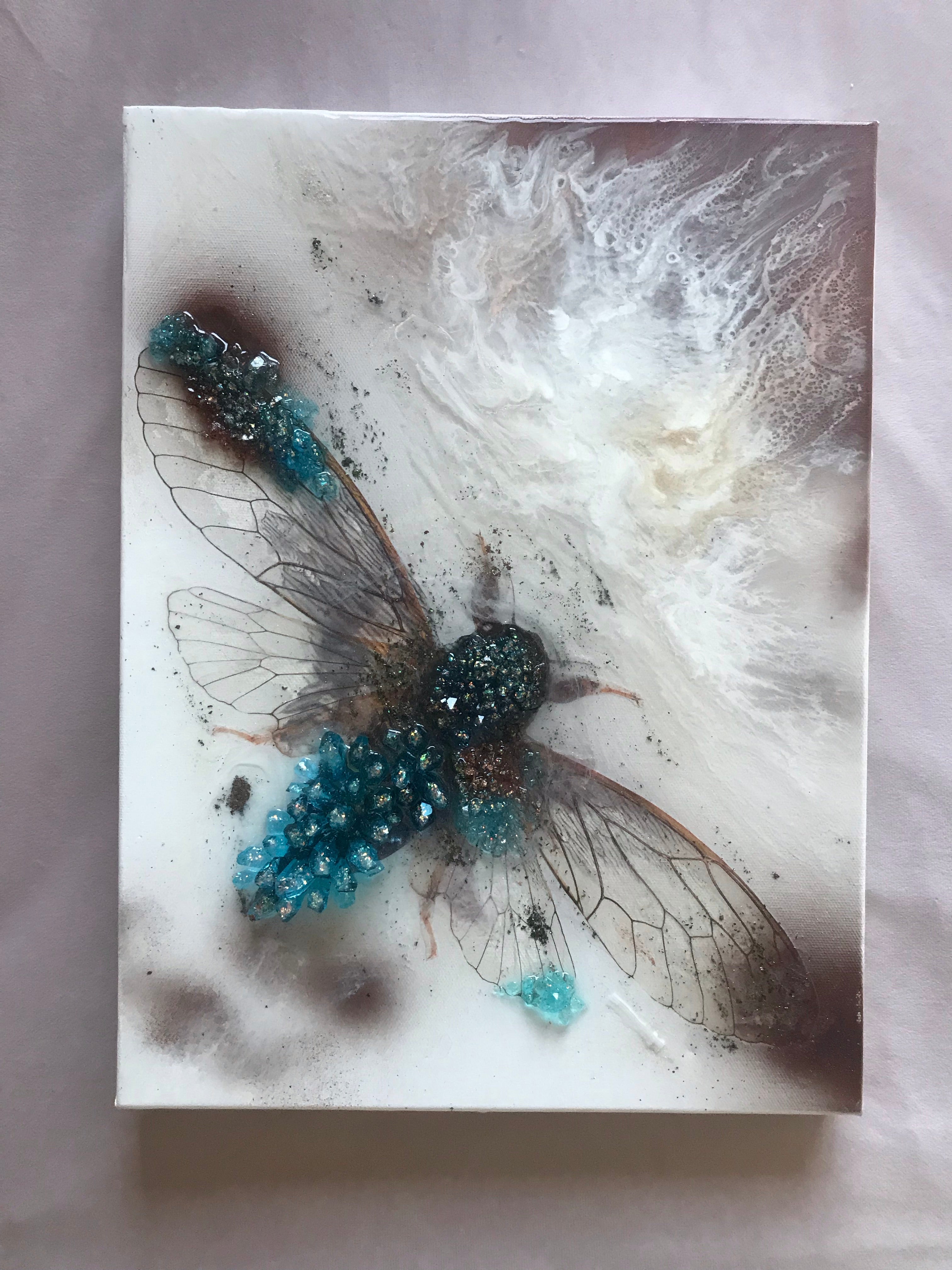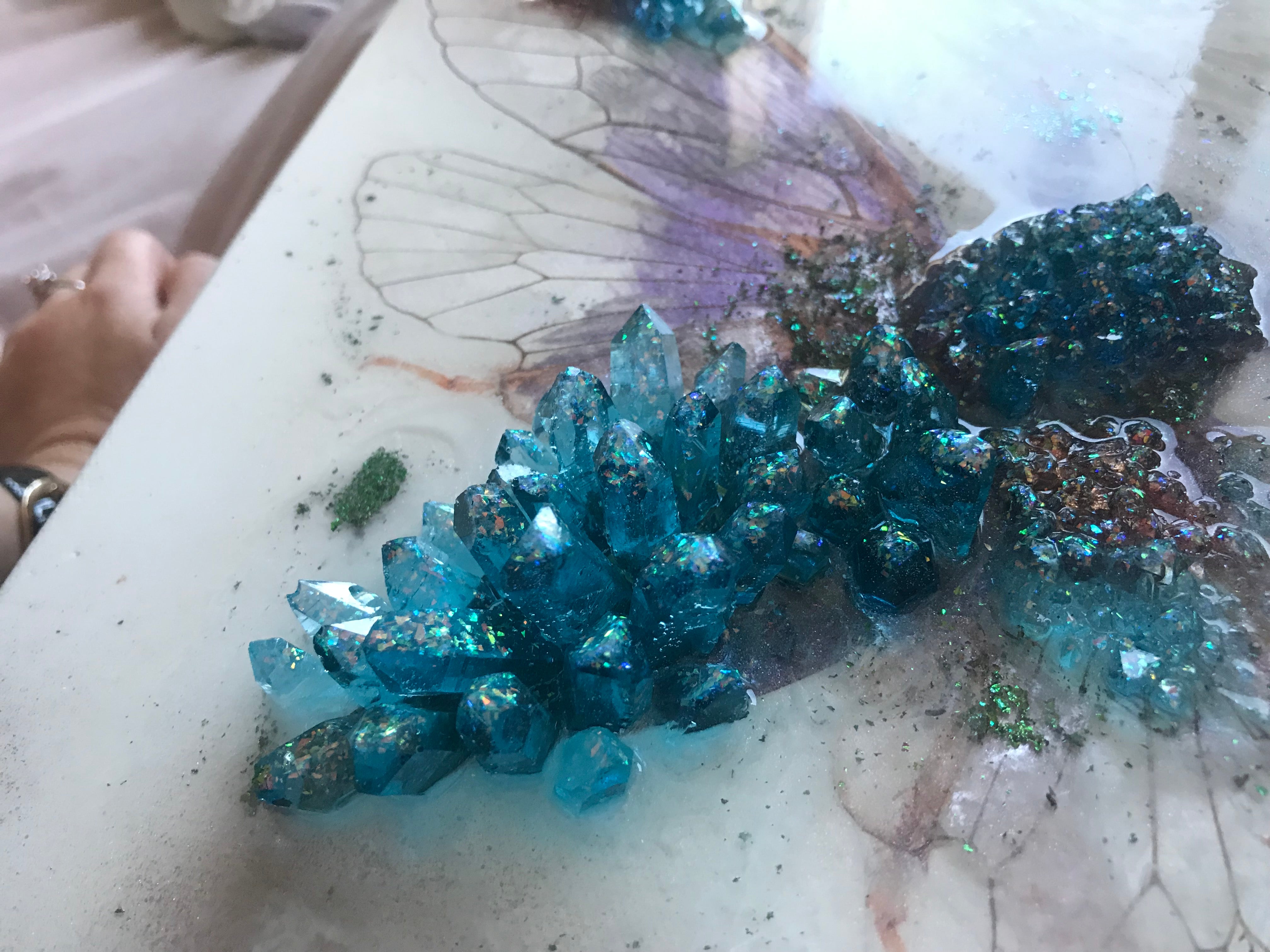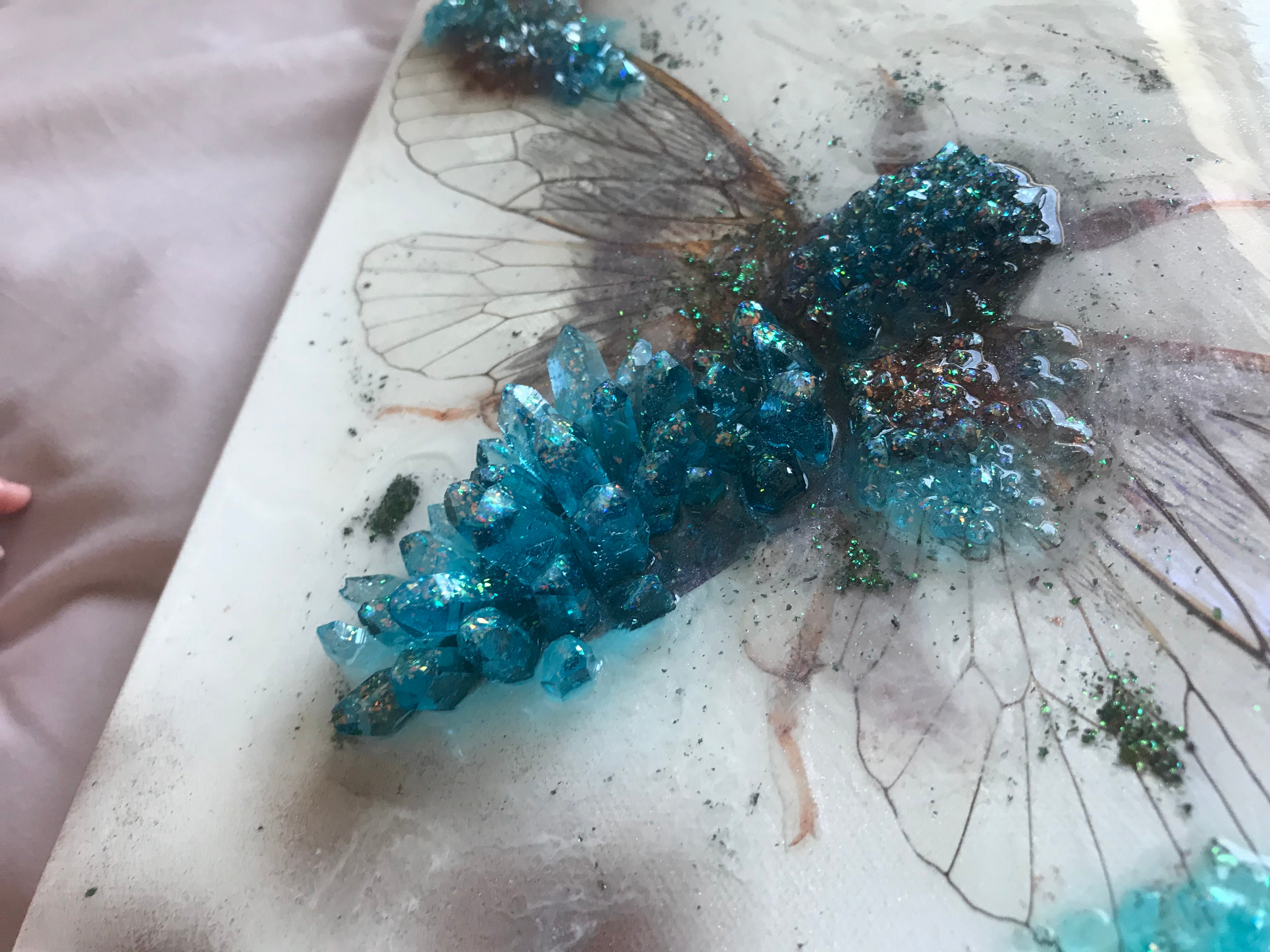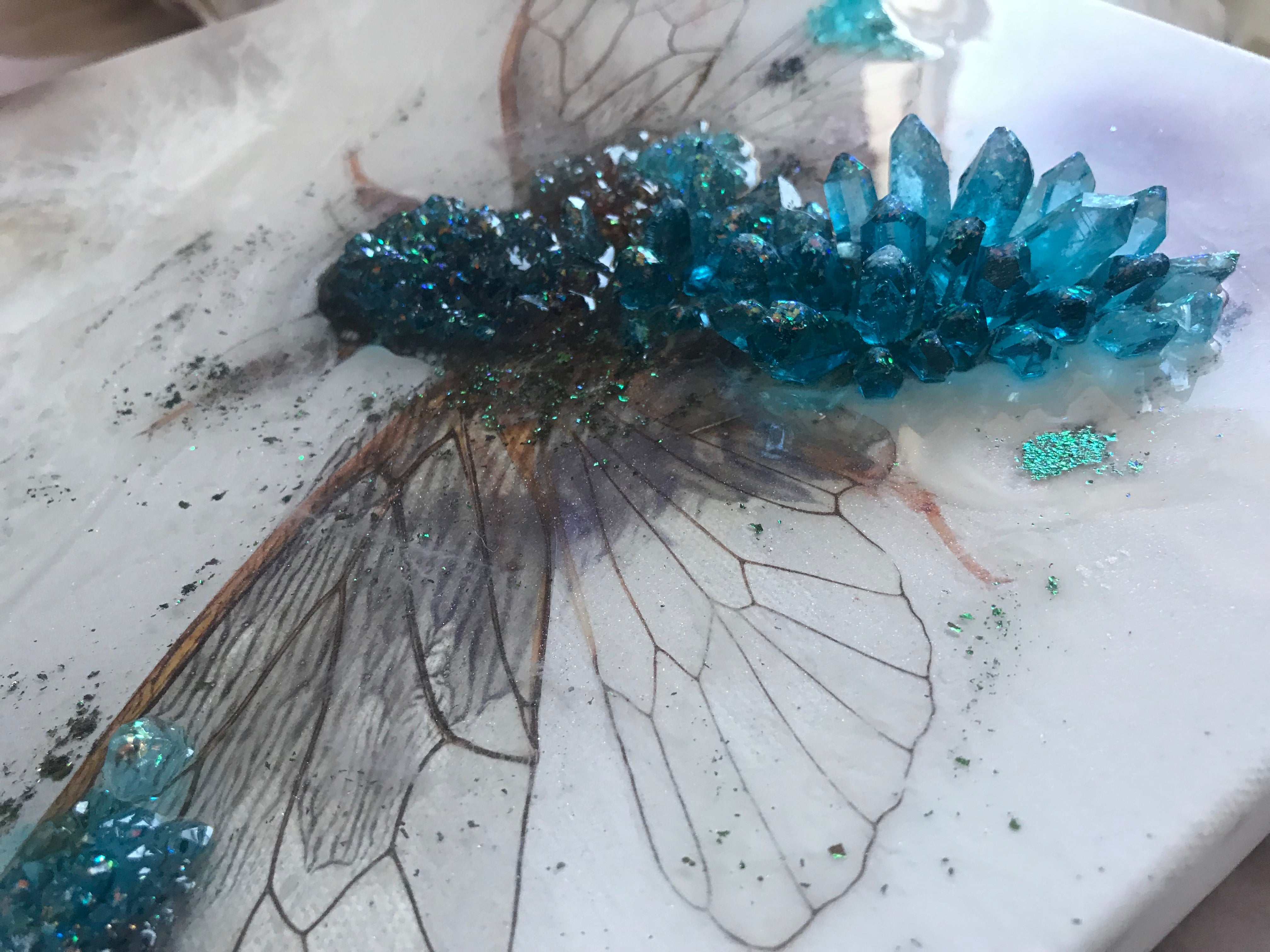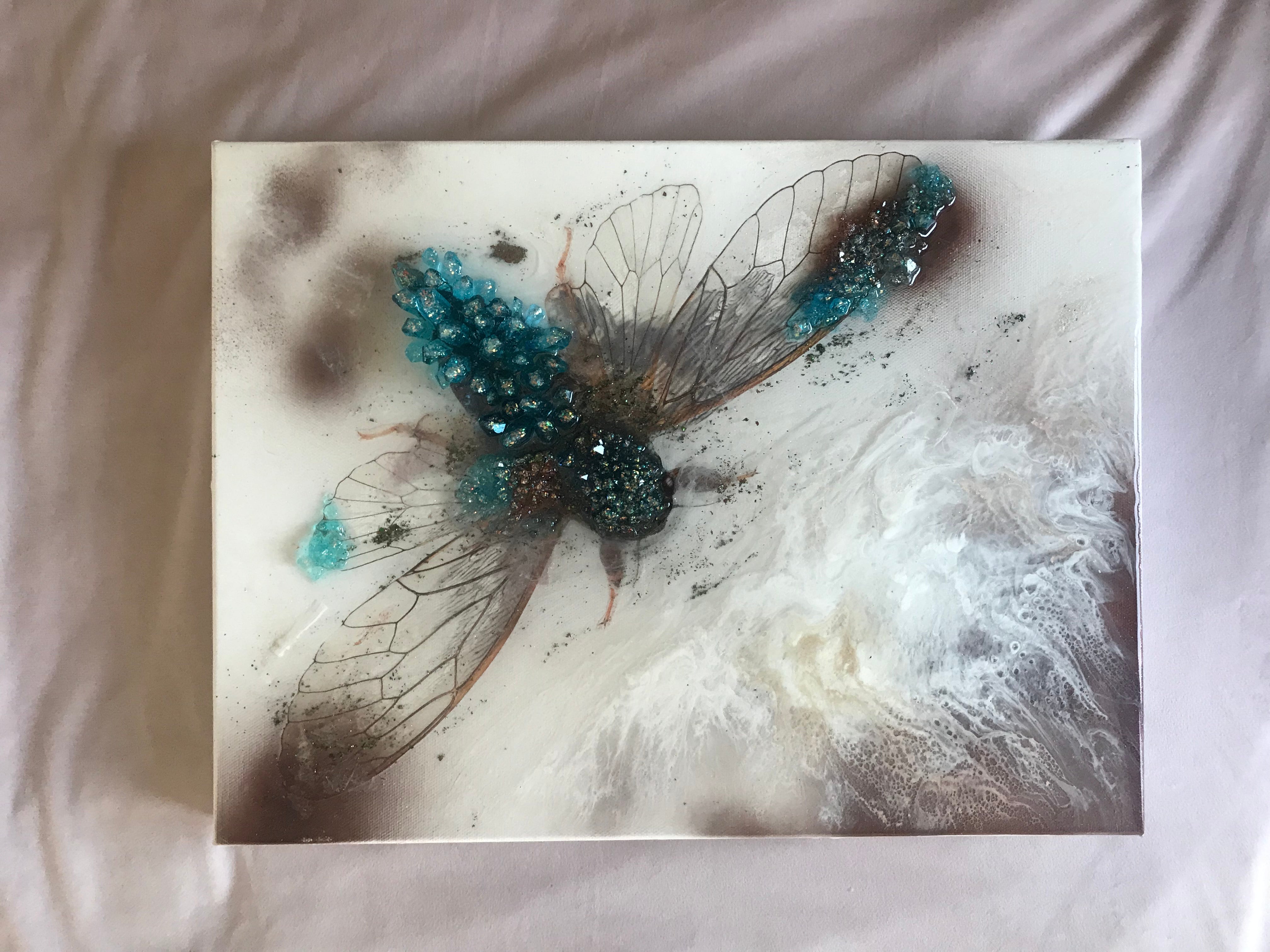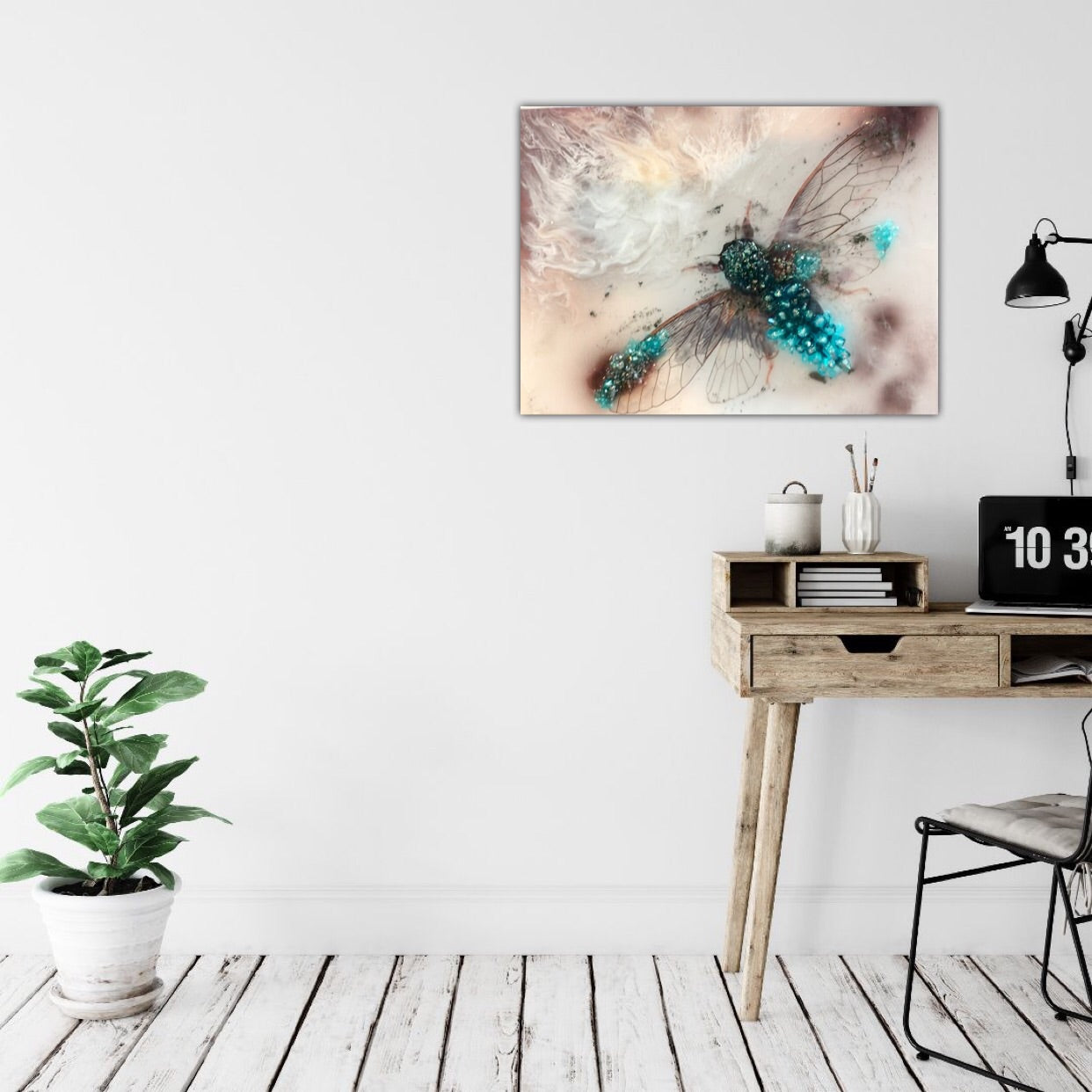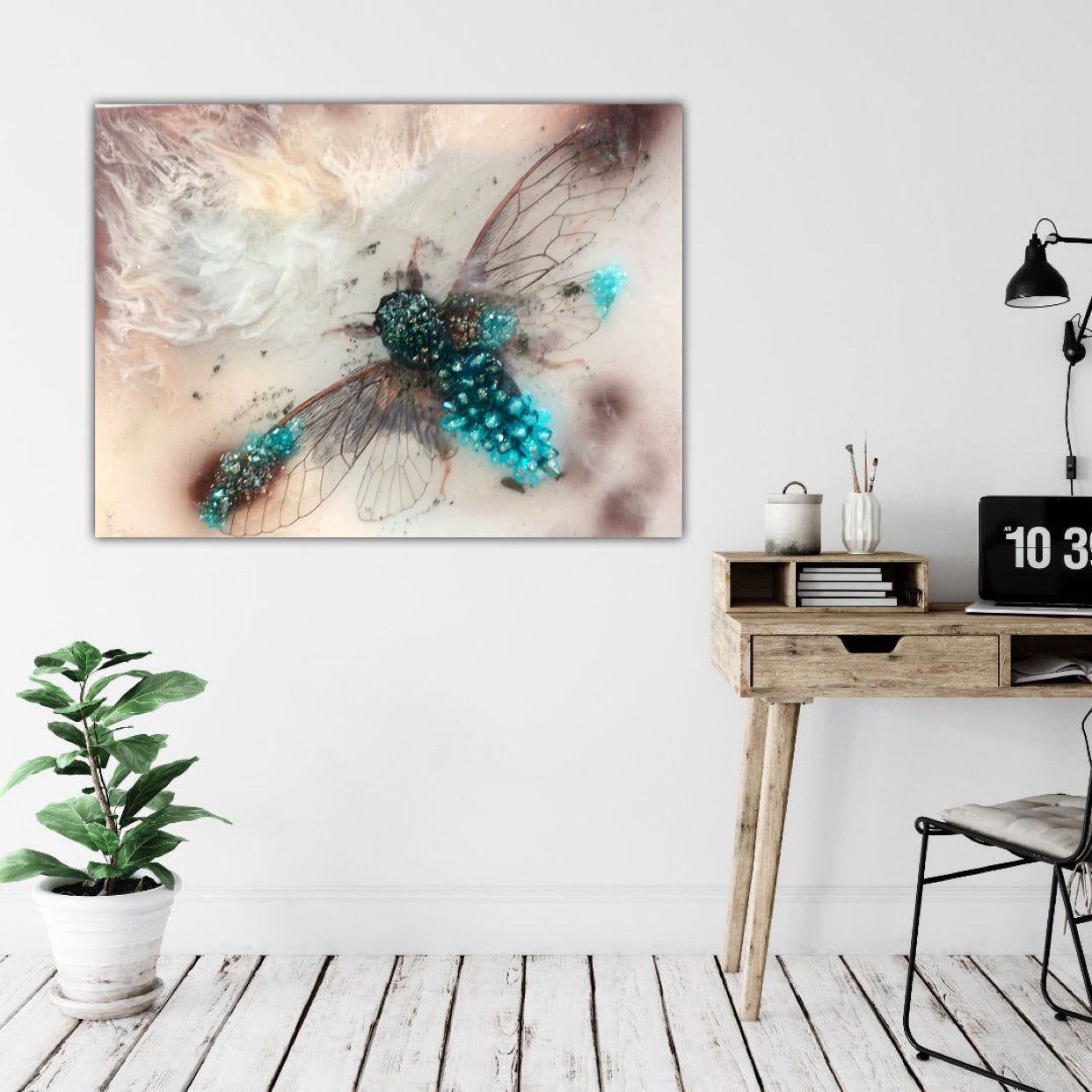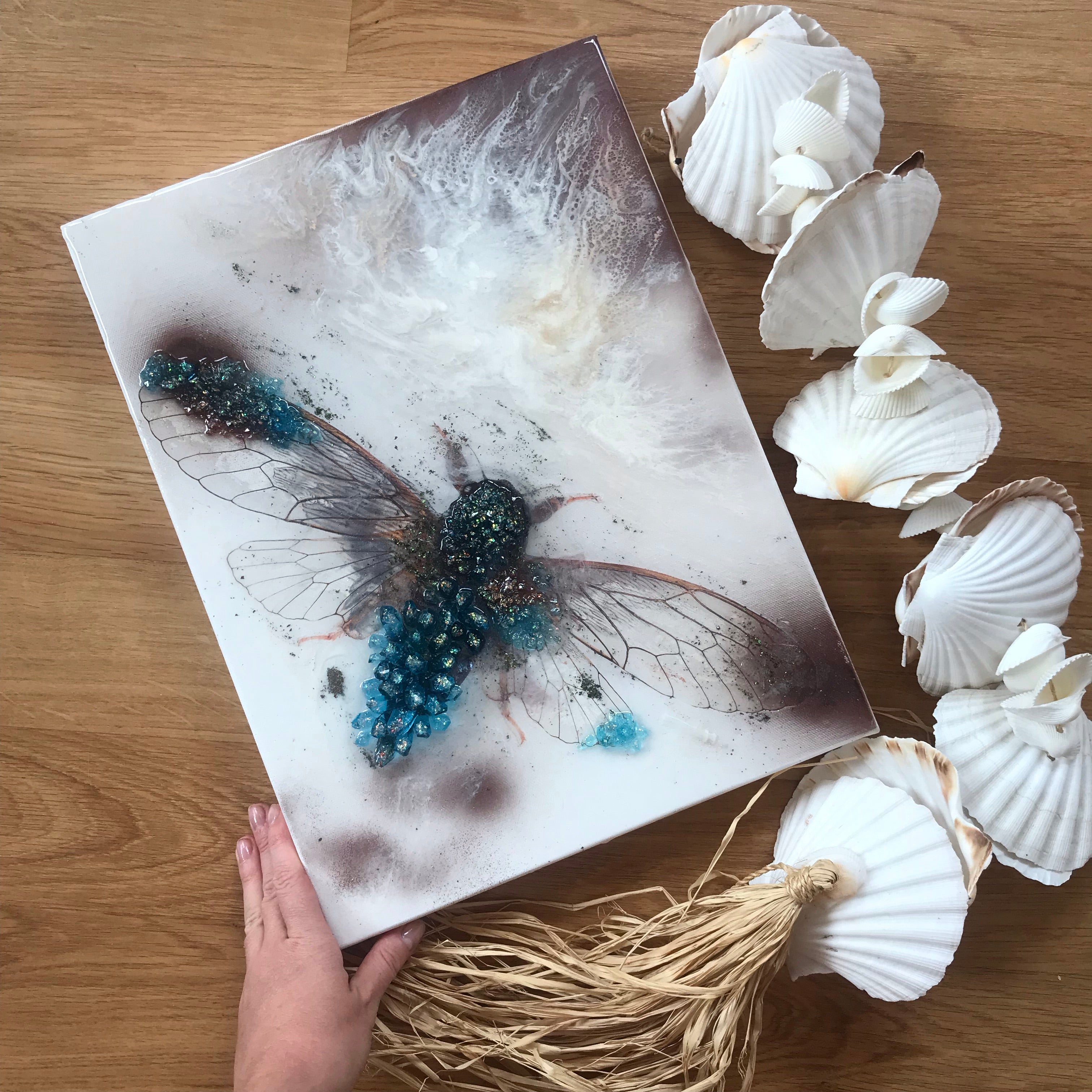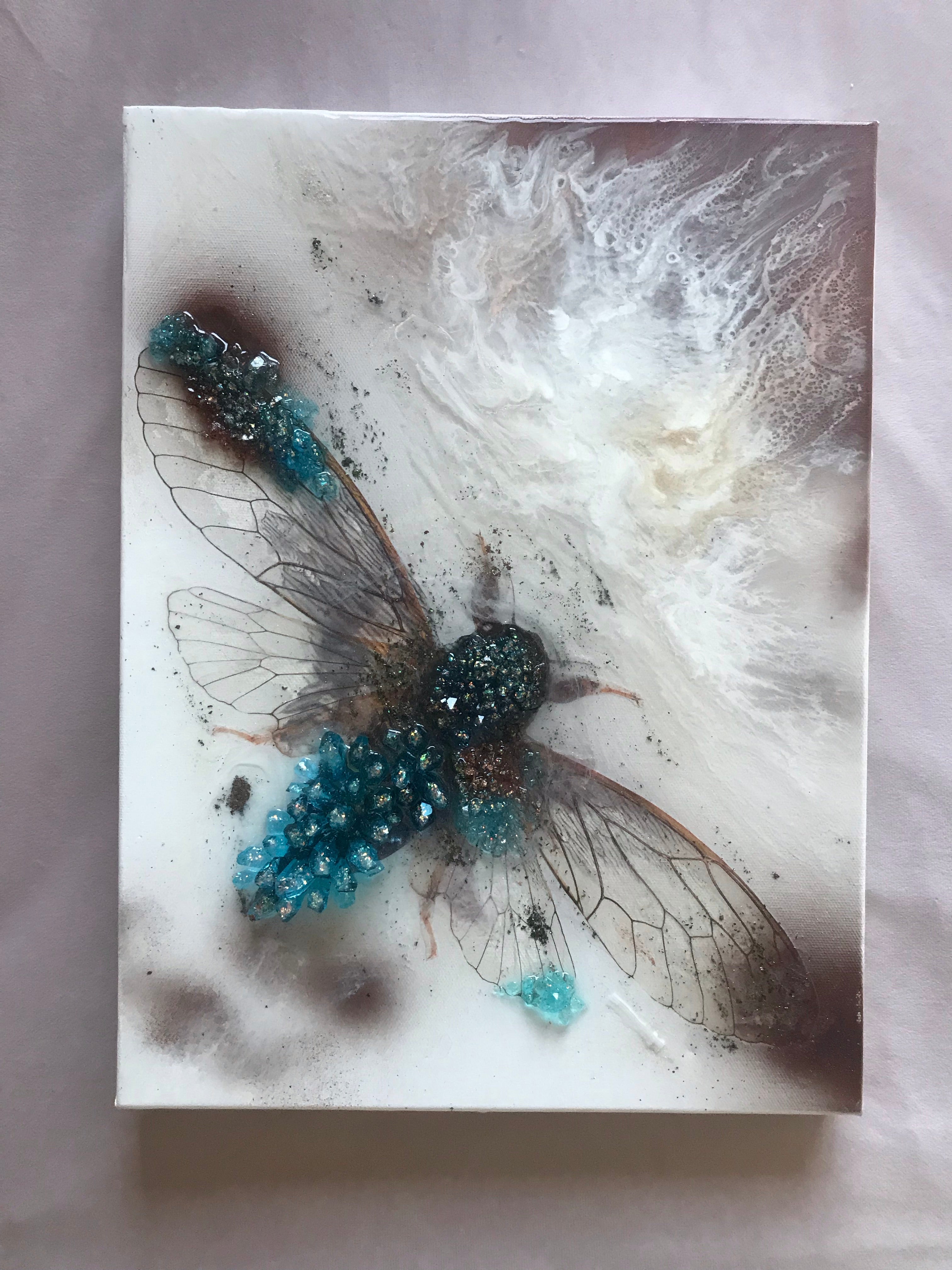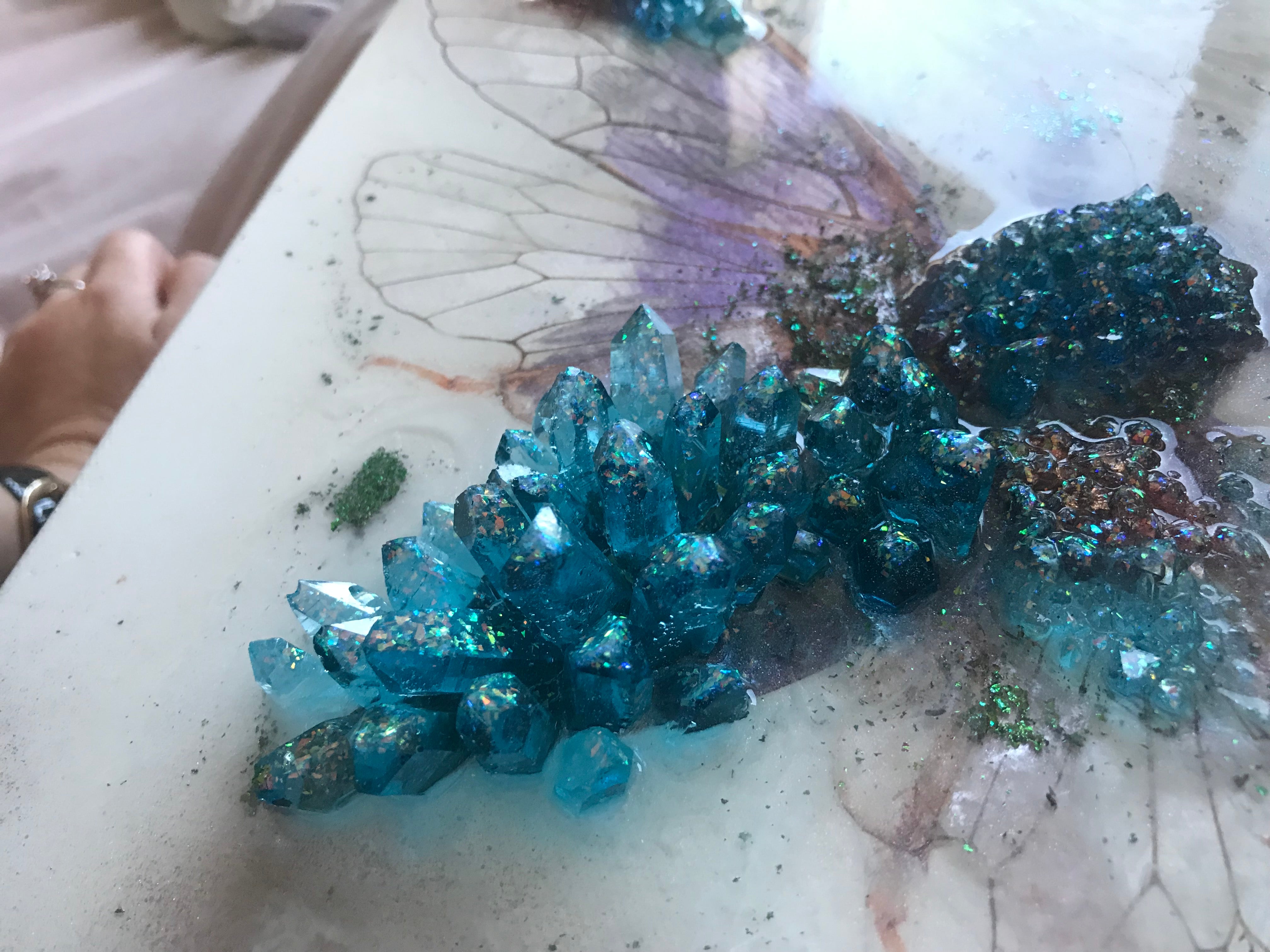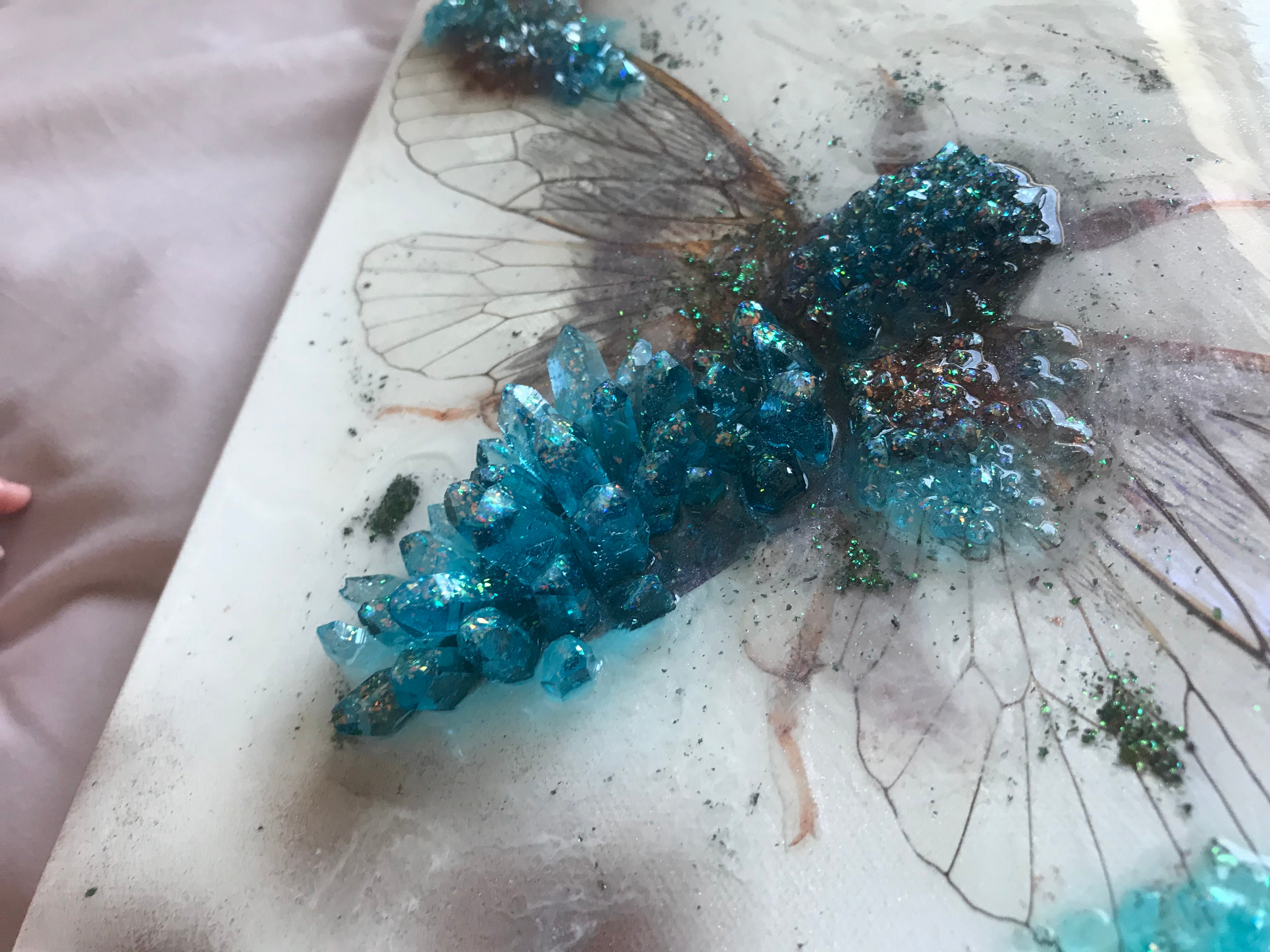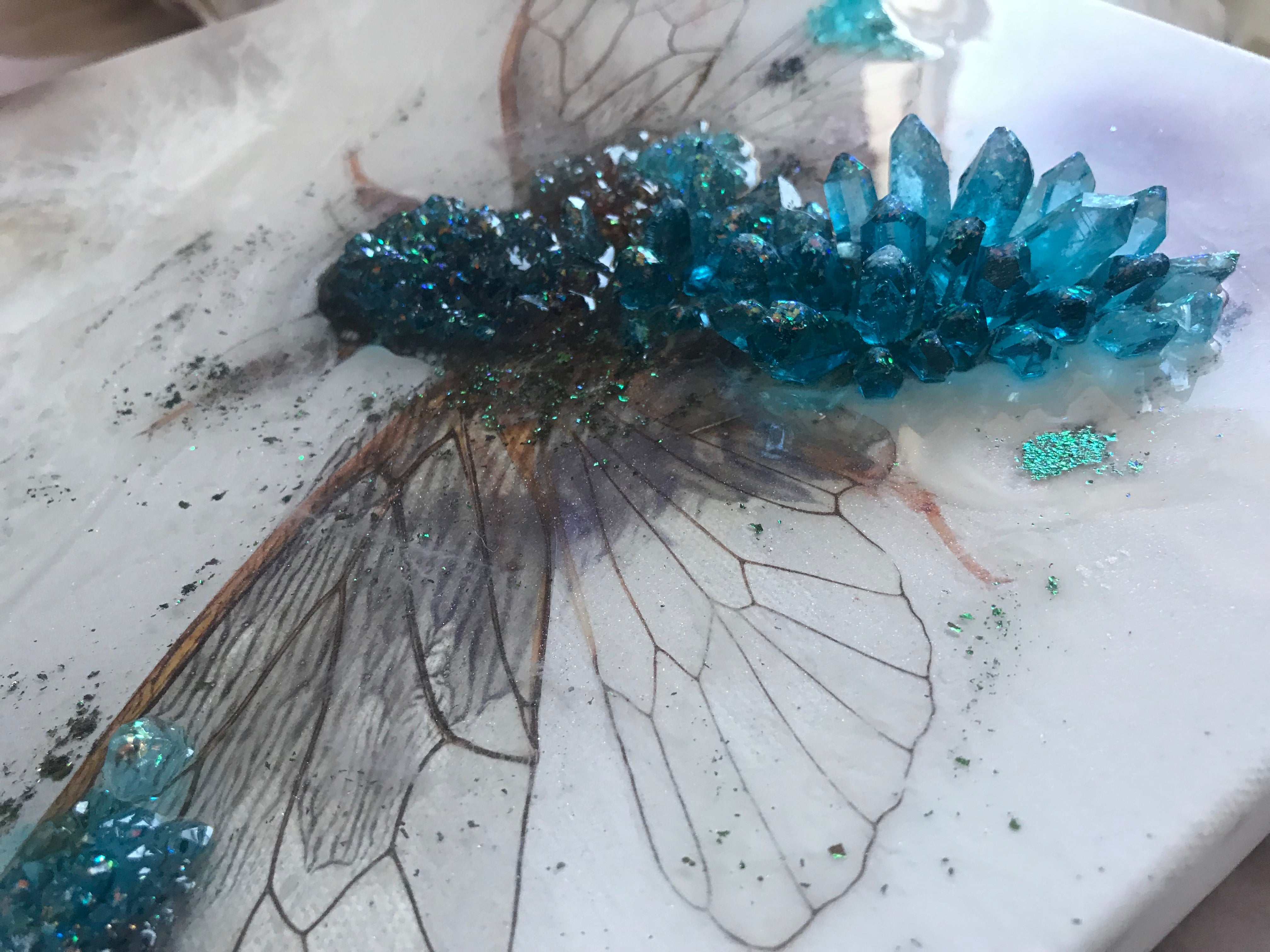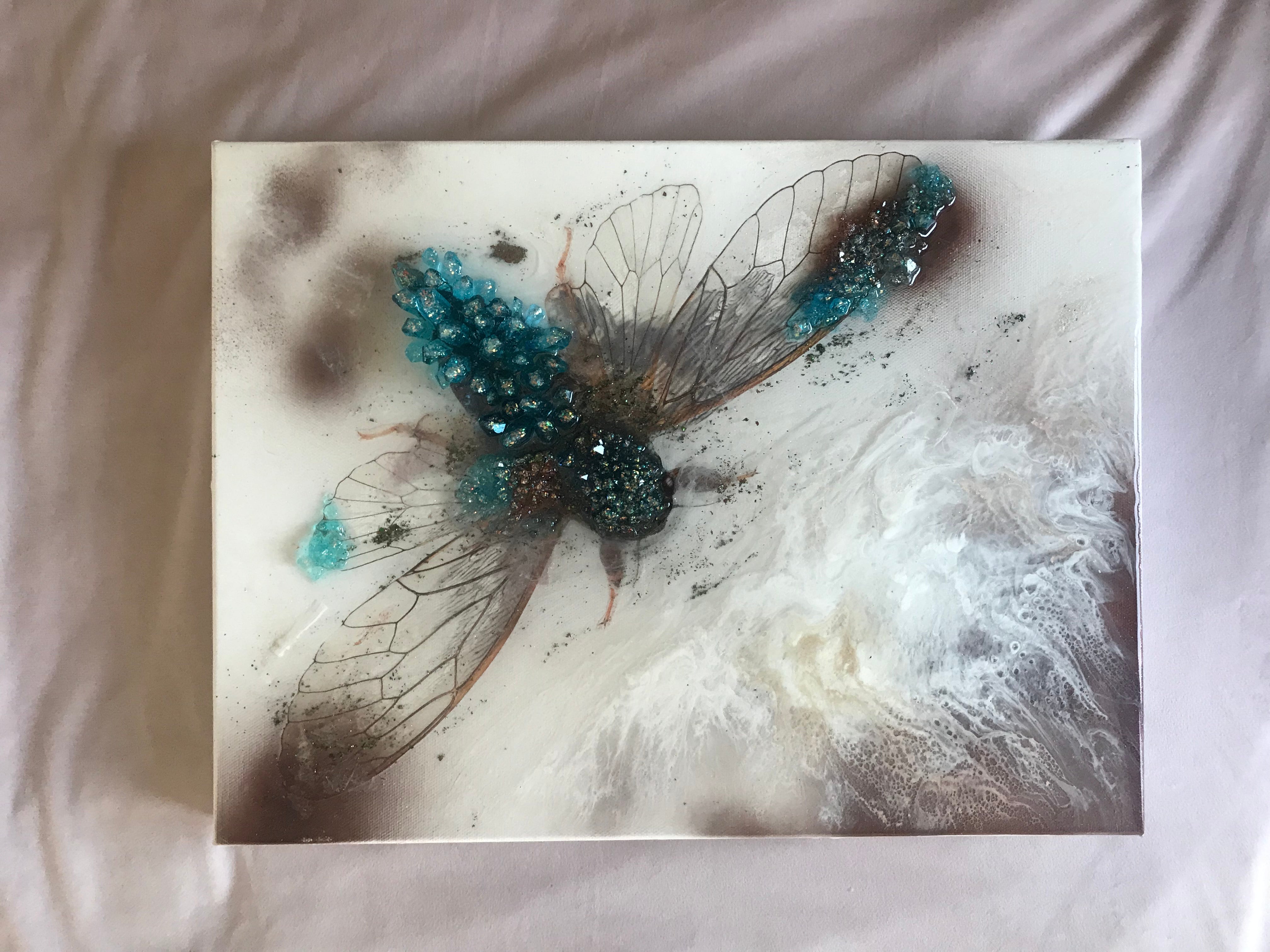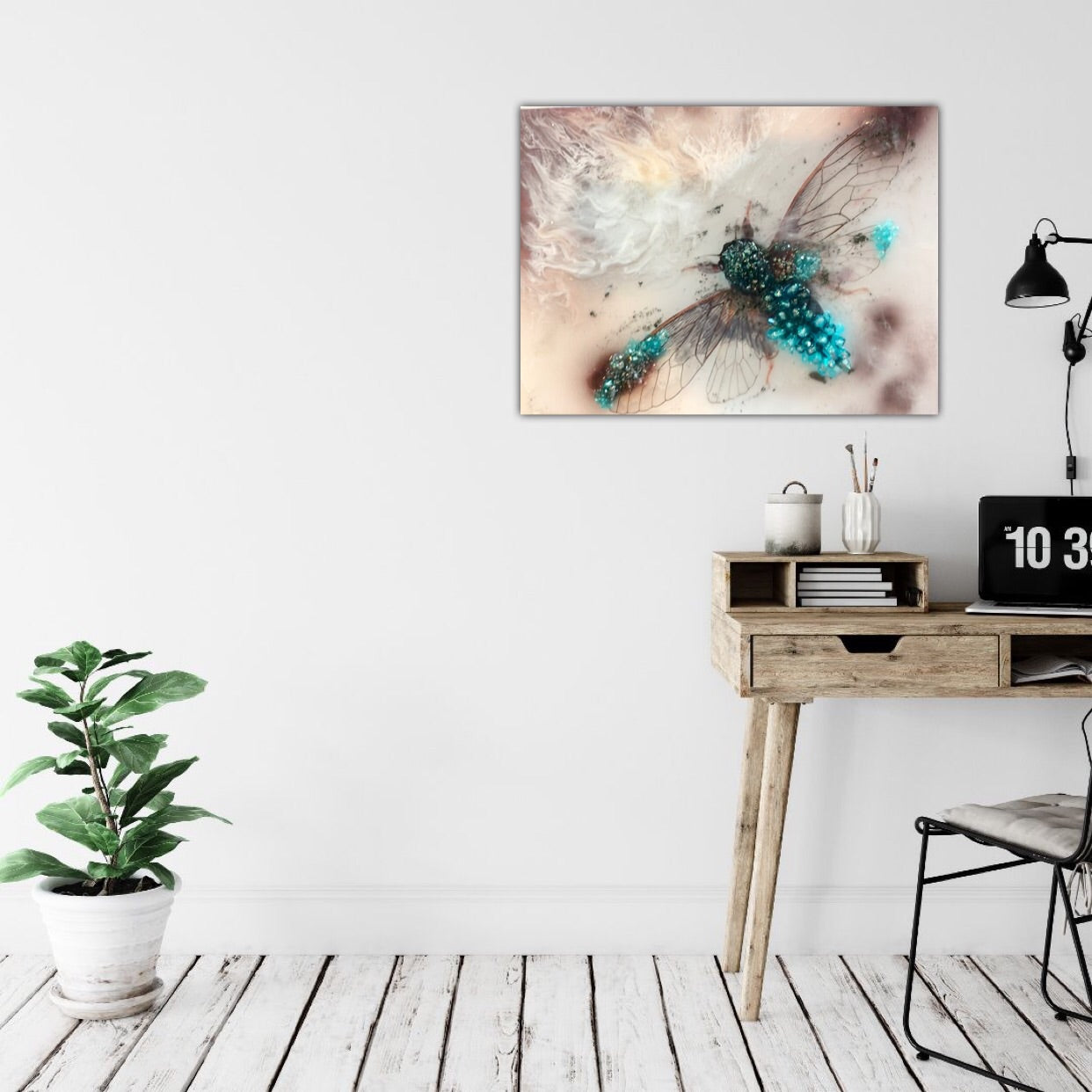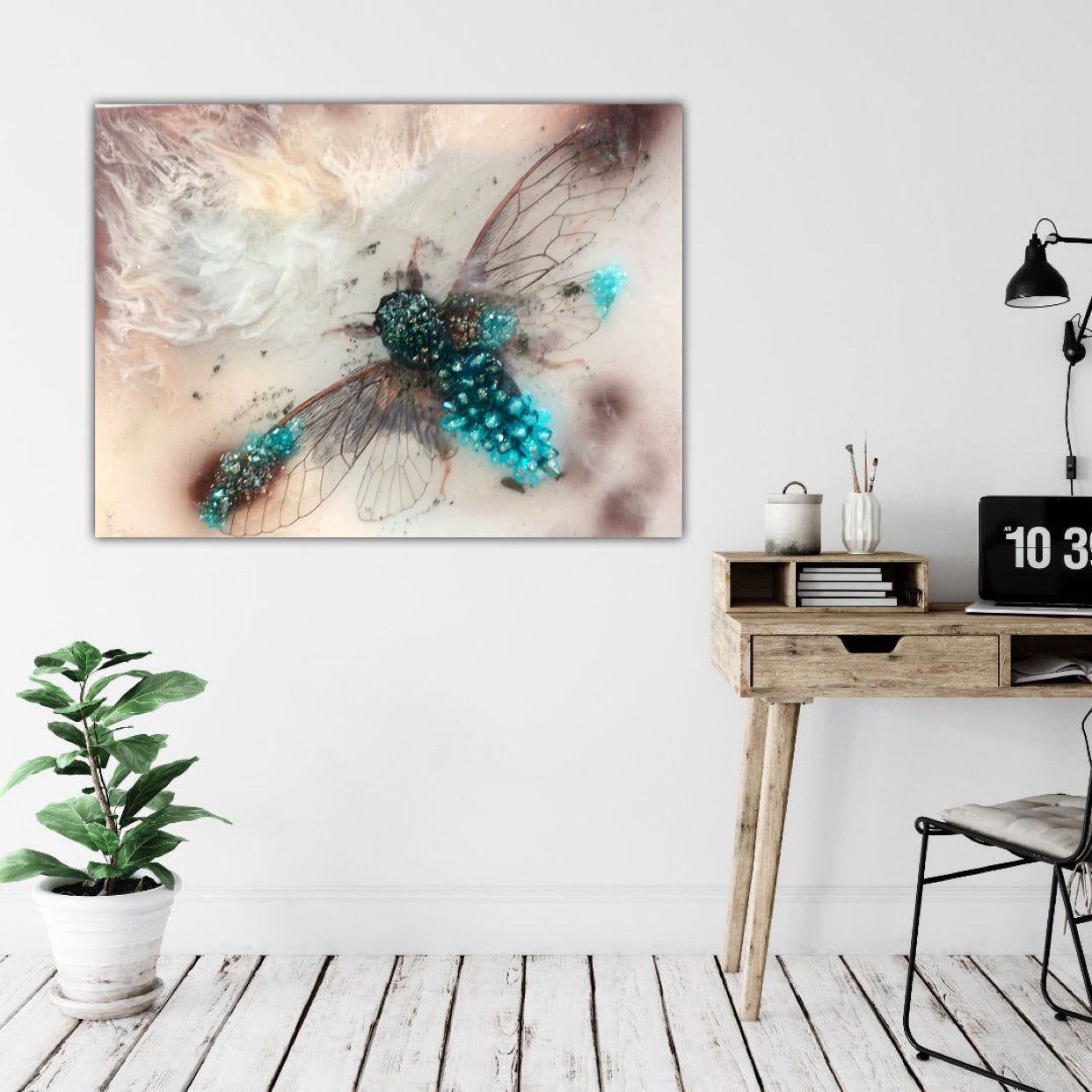 Cicada in Crystals. Blue Opal. Original Artwork 30x40cm commission
Blue Turquoise Cicada Abstract artwork depicting tropical blue opal crystals and gentle Cicada with natural purple and grey.  
 this Artwork is SOLD and available as similar looking commission ( takes 2-3 weeks to complete)


Blue and copper Cicada with shimmering accents and inspired by turquoise crystals and inspired by blue opal. This unique artwork will enchant any space, adding a delicate and shimmering touch.   
Opal is an emotional stone and reflects the mood of the wearer. It intensifies emotions and releases inhibitions. Encourages both freedom and independence. Opal enhances cosmic consciousness and induces psychic and mystical visions. It stimulates originality and creativity. 
This artwork is inspired by the spiritual meaning of opals but is not made with them.   
"Somewhere far far away they got lost in summer, they slip under the stars and sailed in tropical warm waters surrounded by warm aroma of the ocean and deafening sound of Cicadas and ghosts of the lovers sailing many years before them on same boat .... lost in paradise of their hearts ..."  
Features: 
Blue crystals accents

 

Epoxy resin coating for preservation

 
Size: 30x40 cm 
Contact Me to get Free Mock up on Your wall
Chat Now - Send me a photo of Your wall and get Free Mock Up
Click "Chat" icon on right bottom corner of the page