15% OFF ALL Prints & Free Shipping. 50$ OFF Boho Neutral - Use Code [50$off]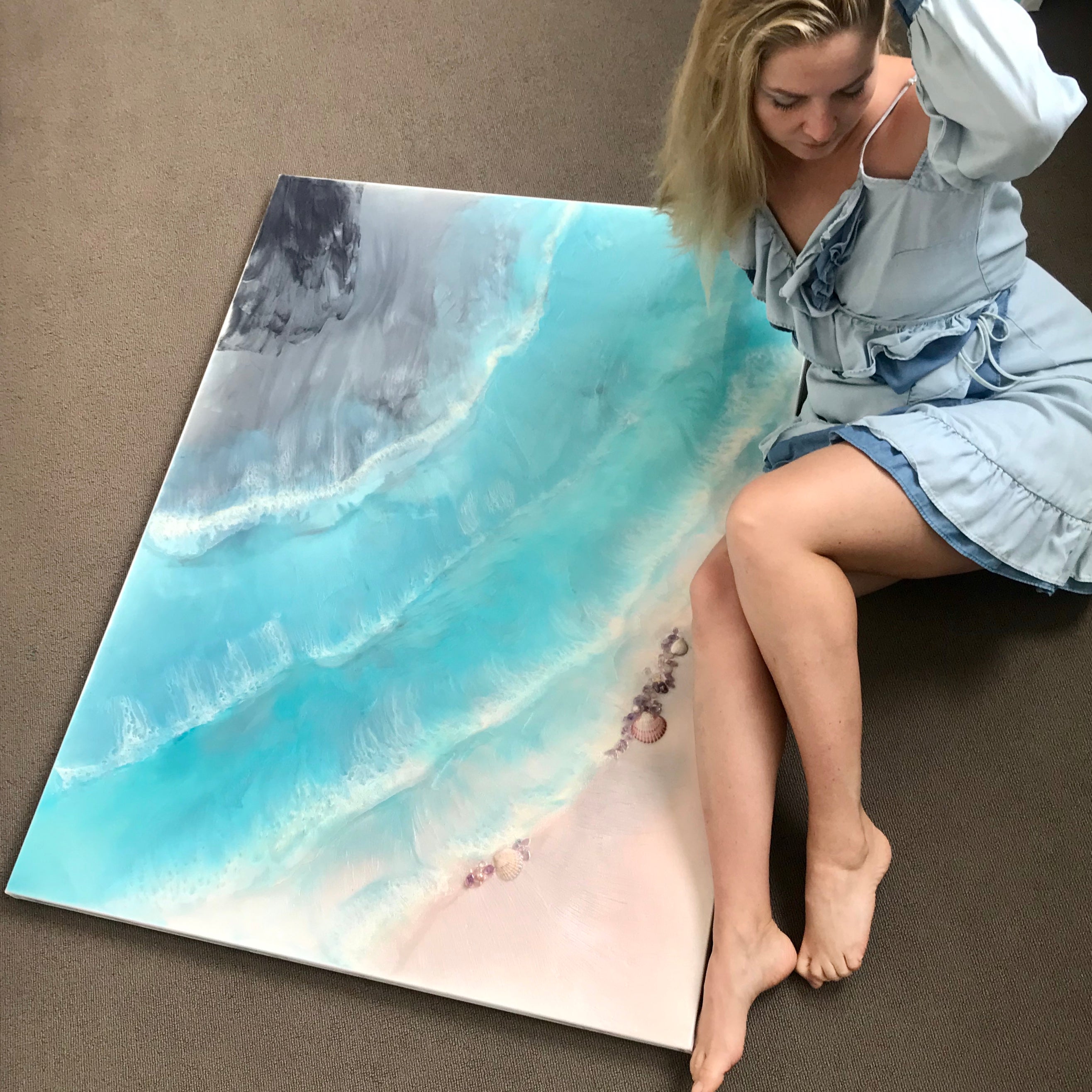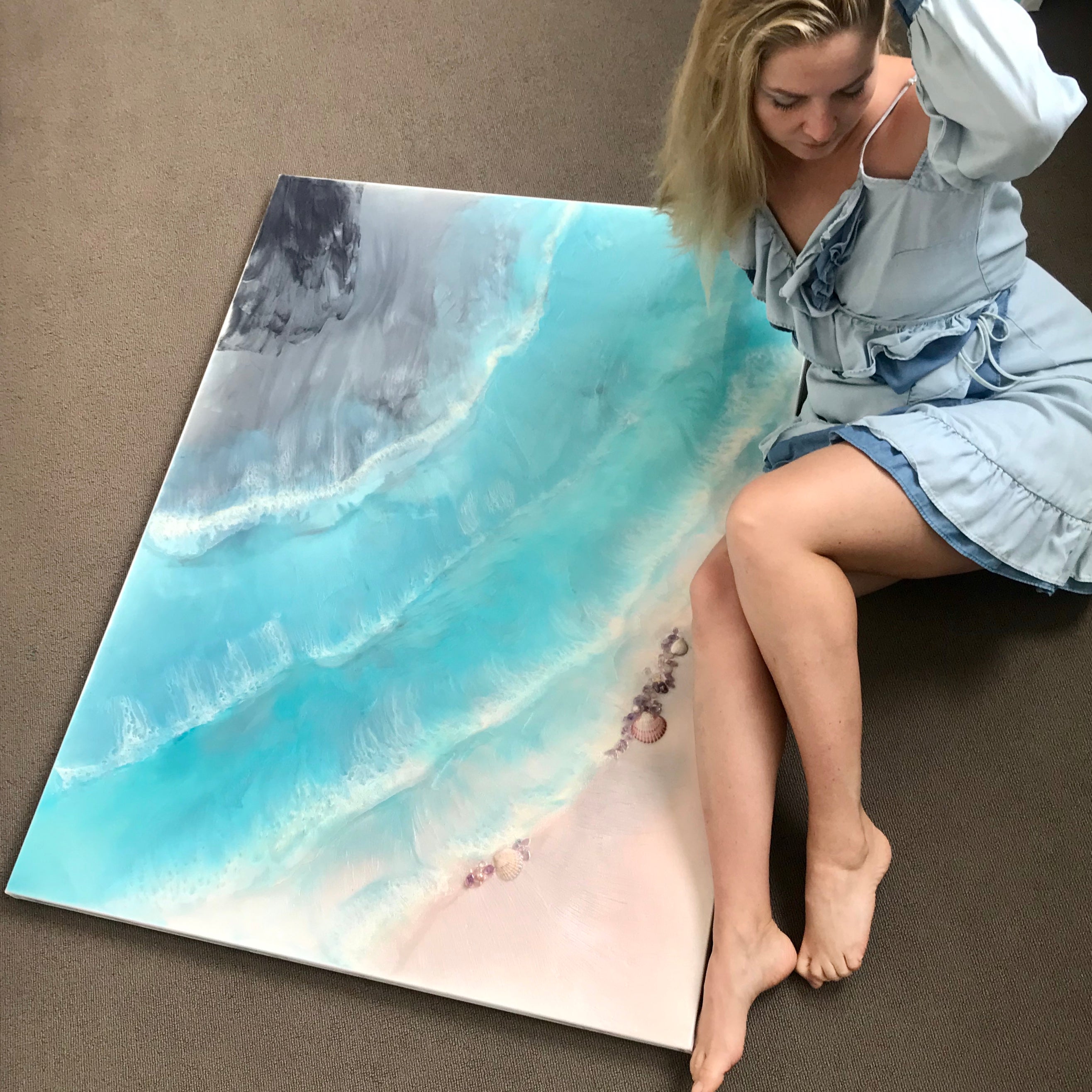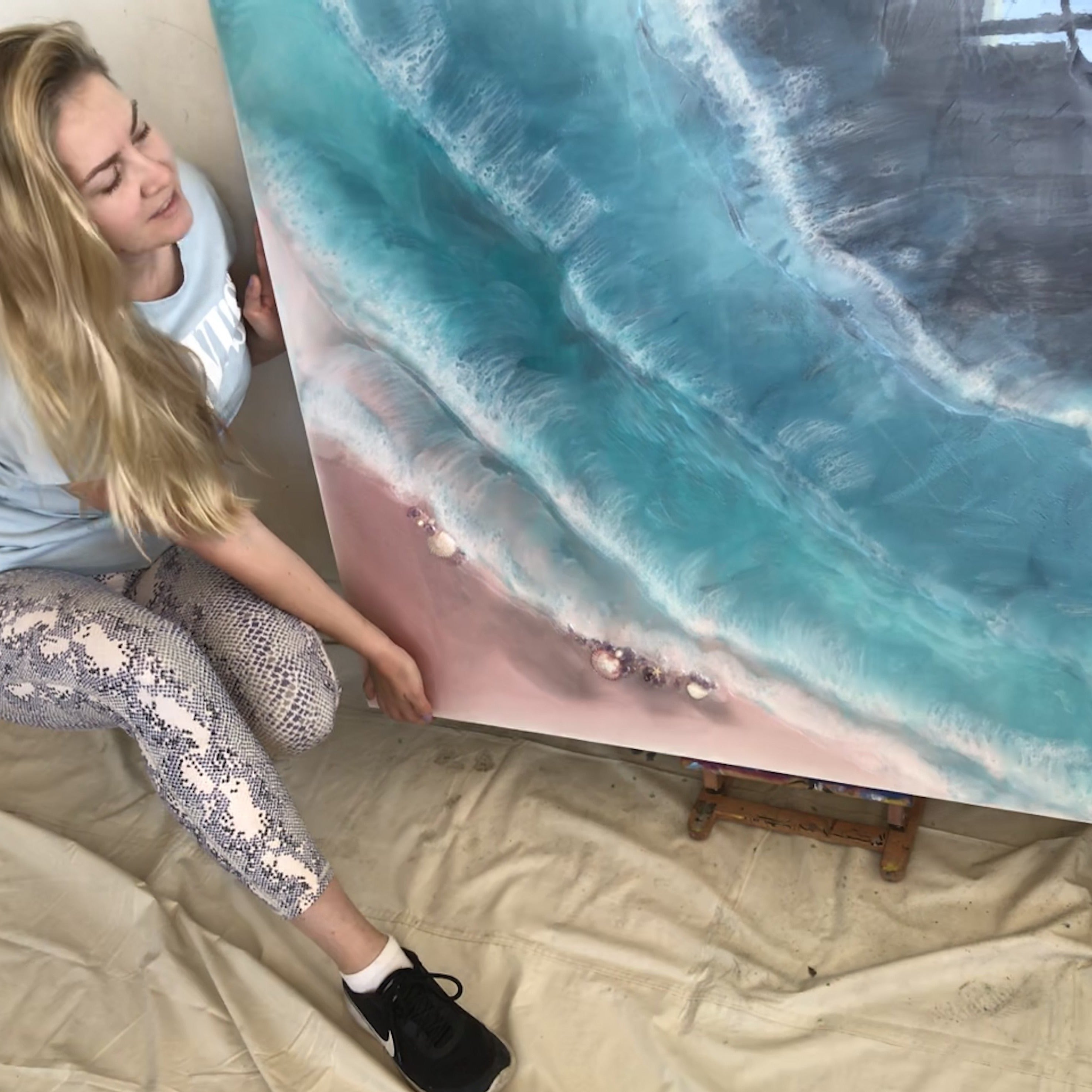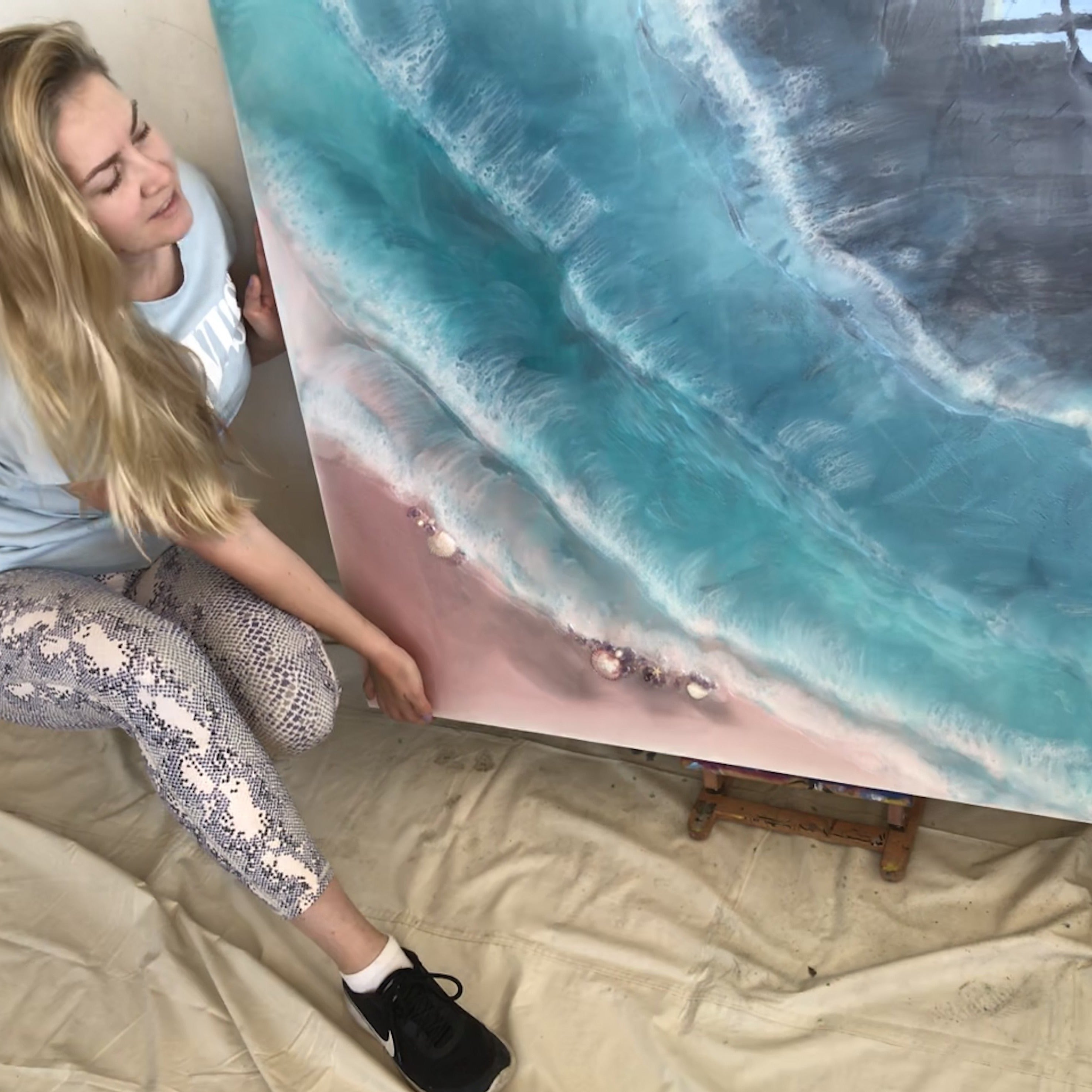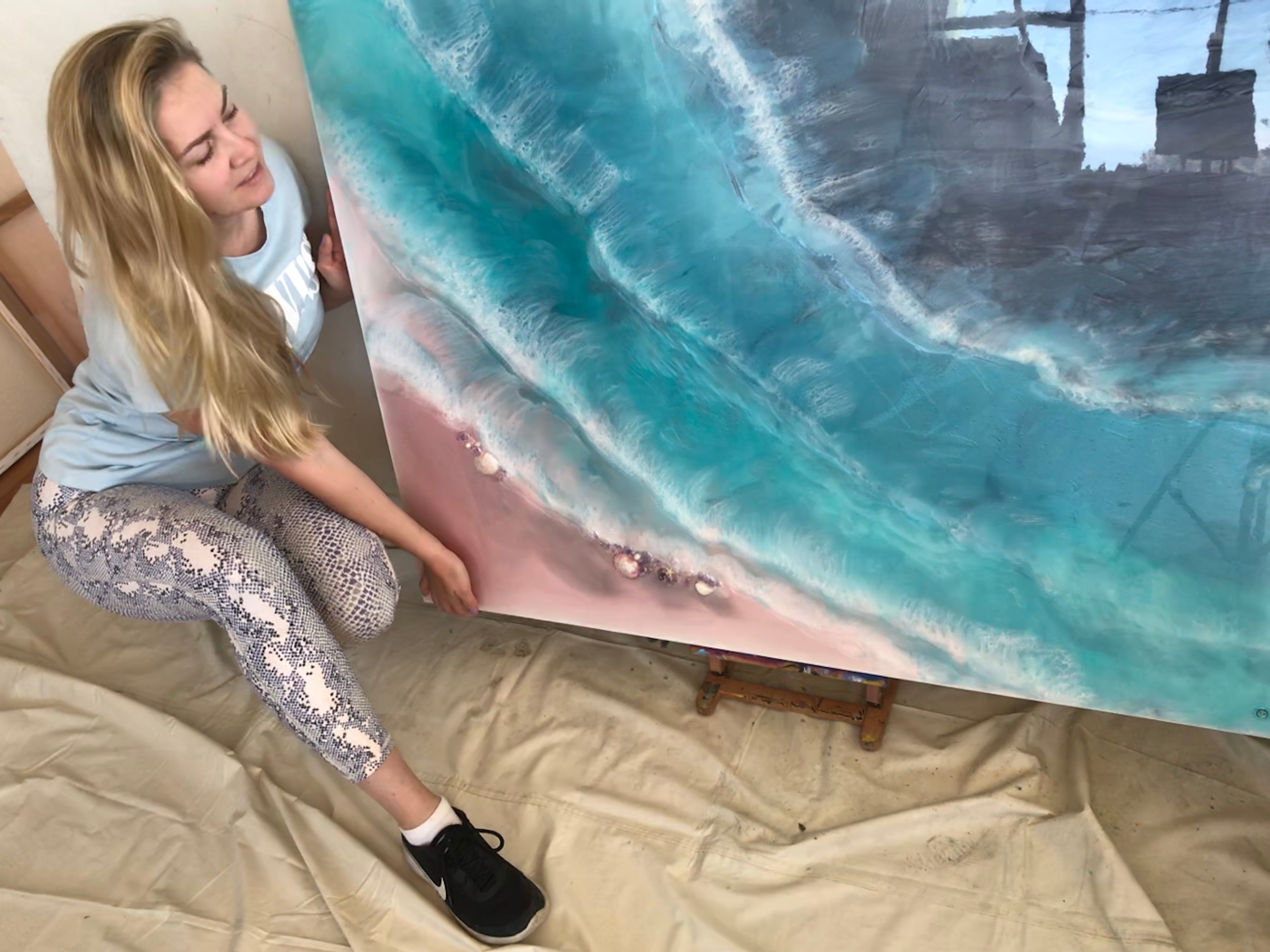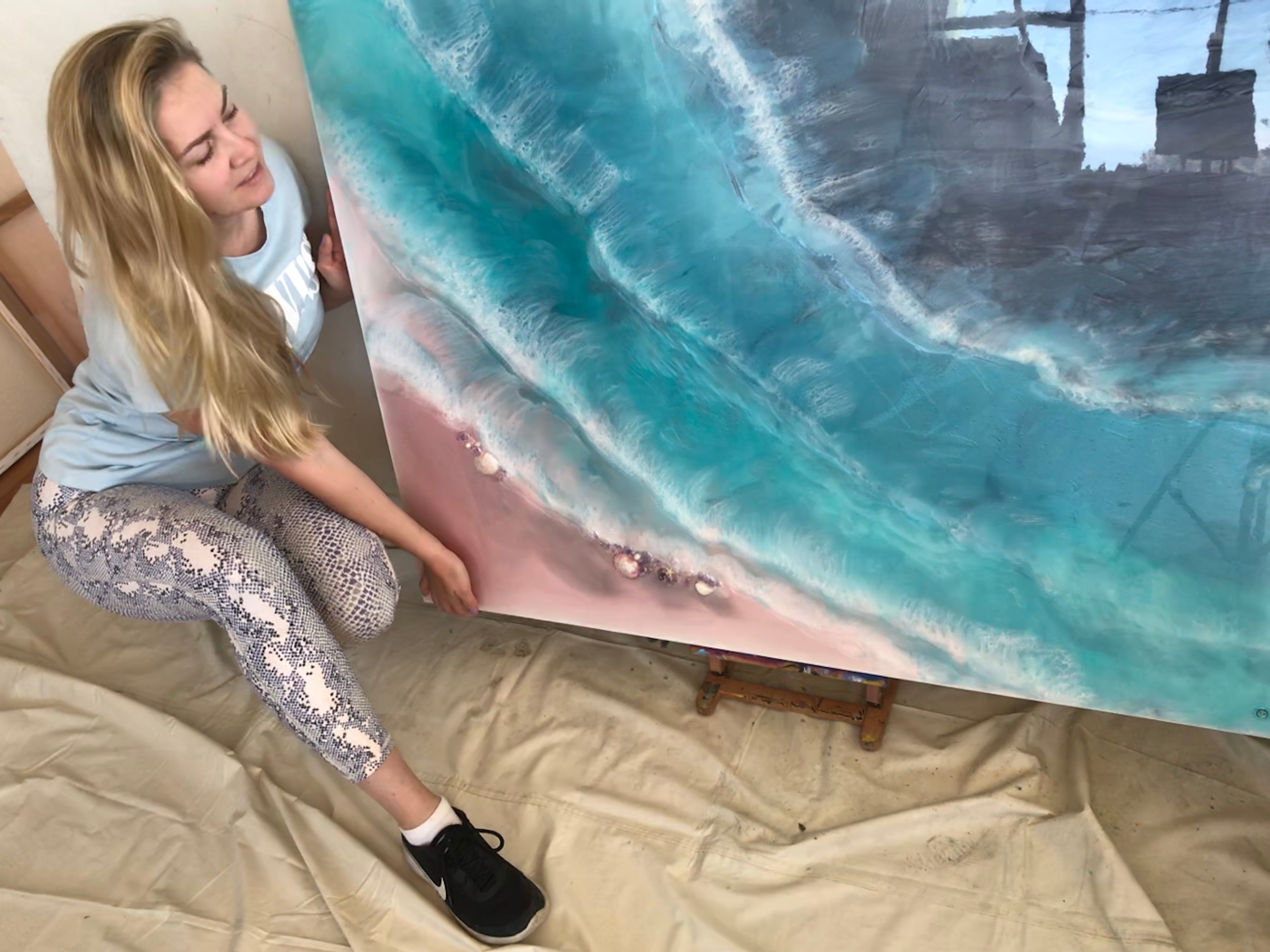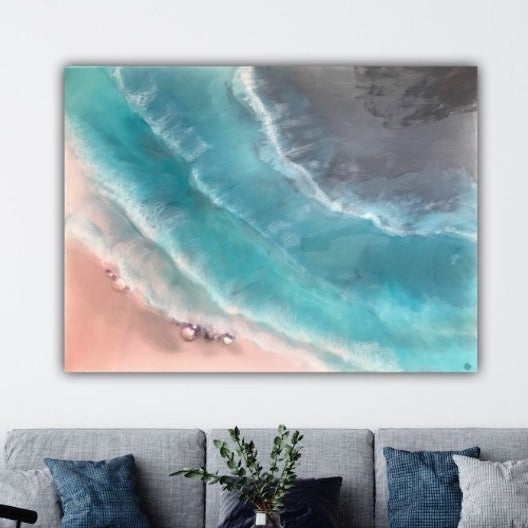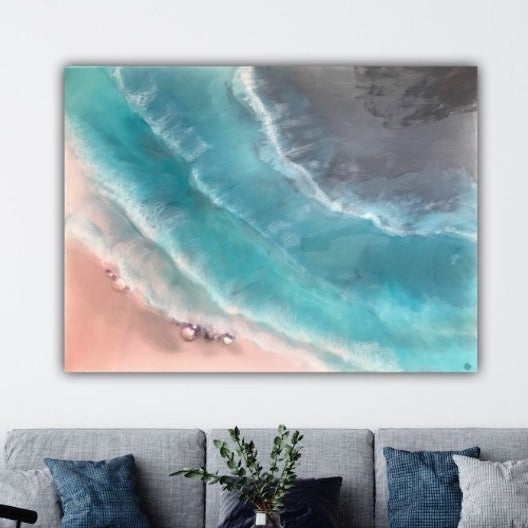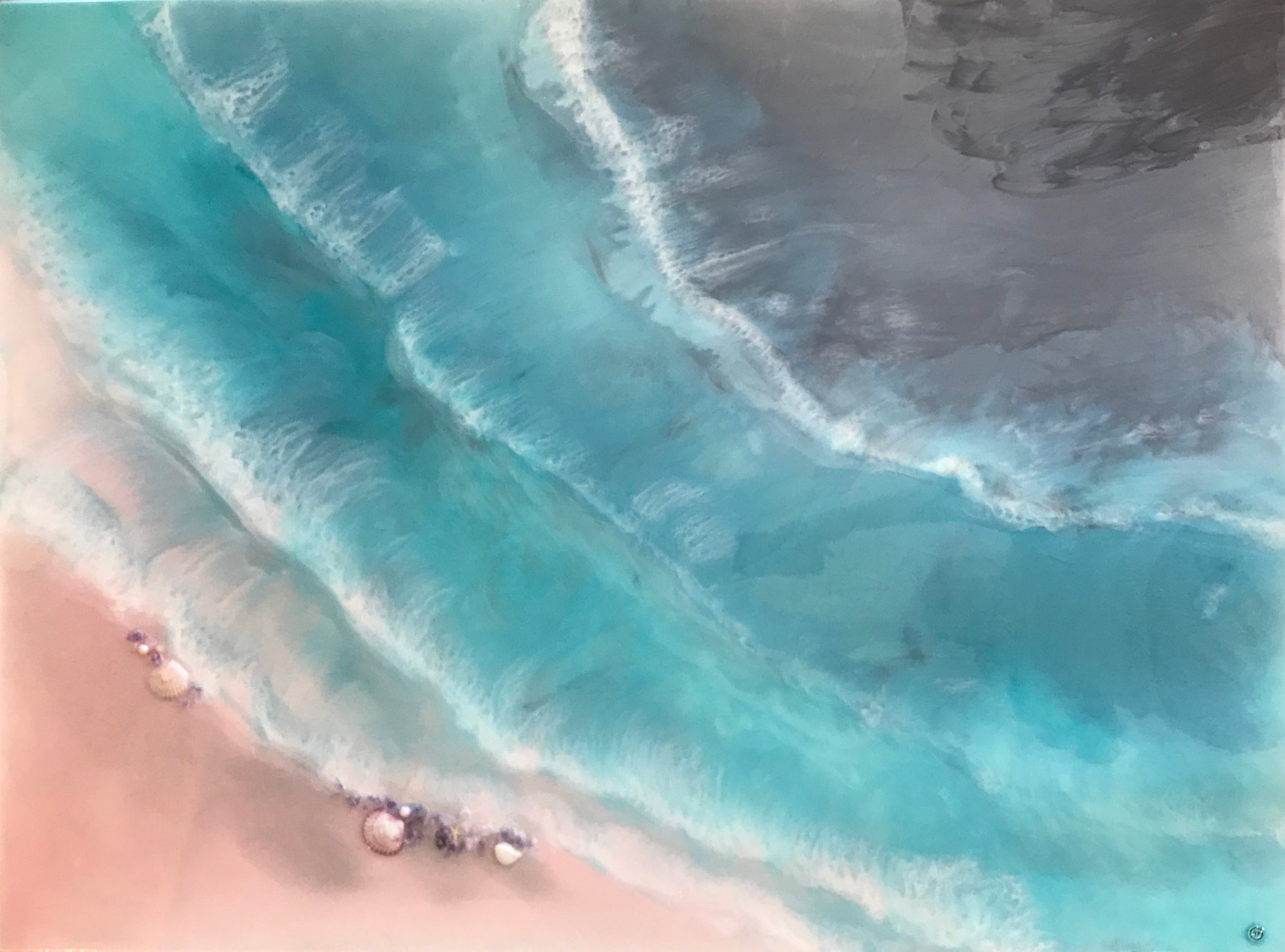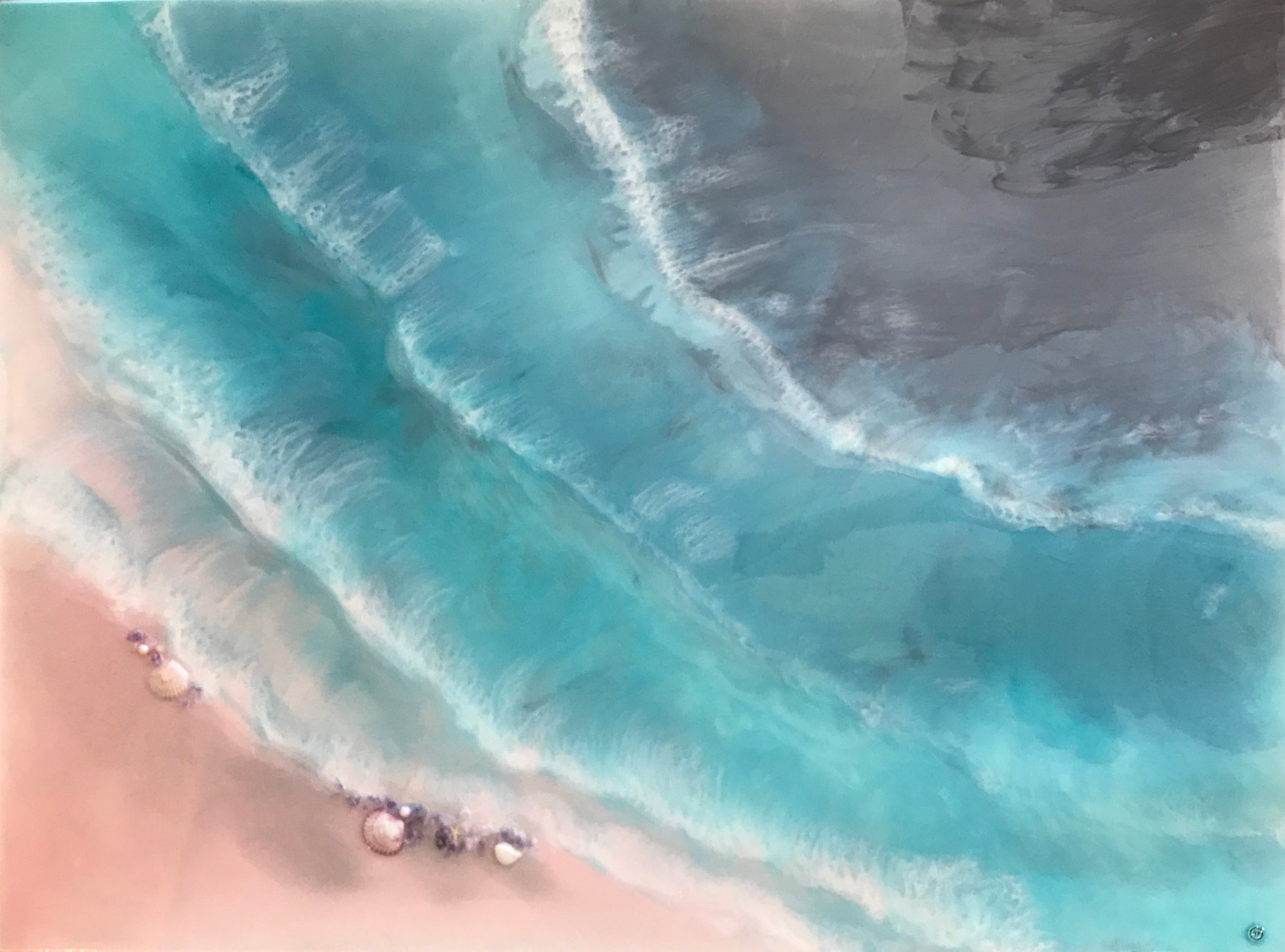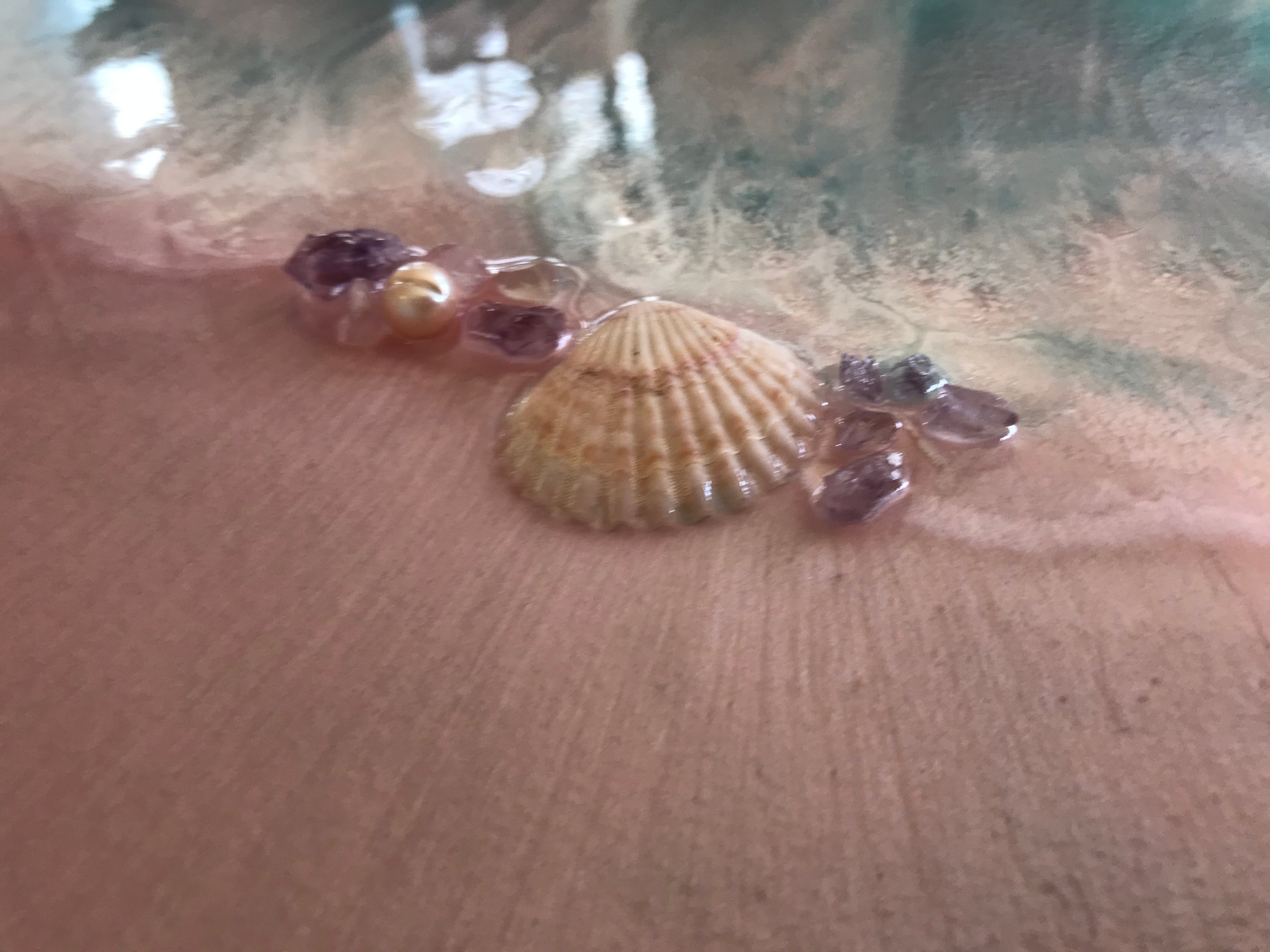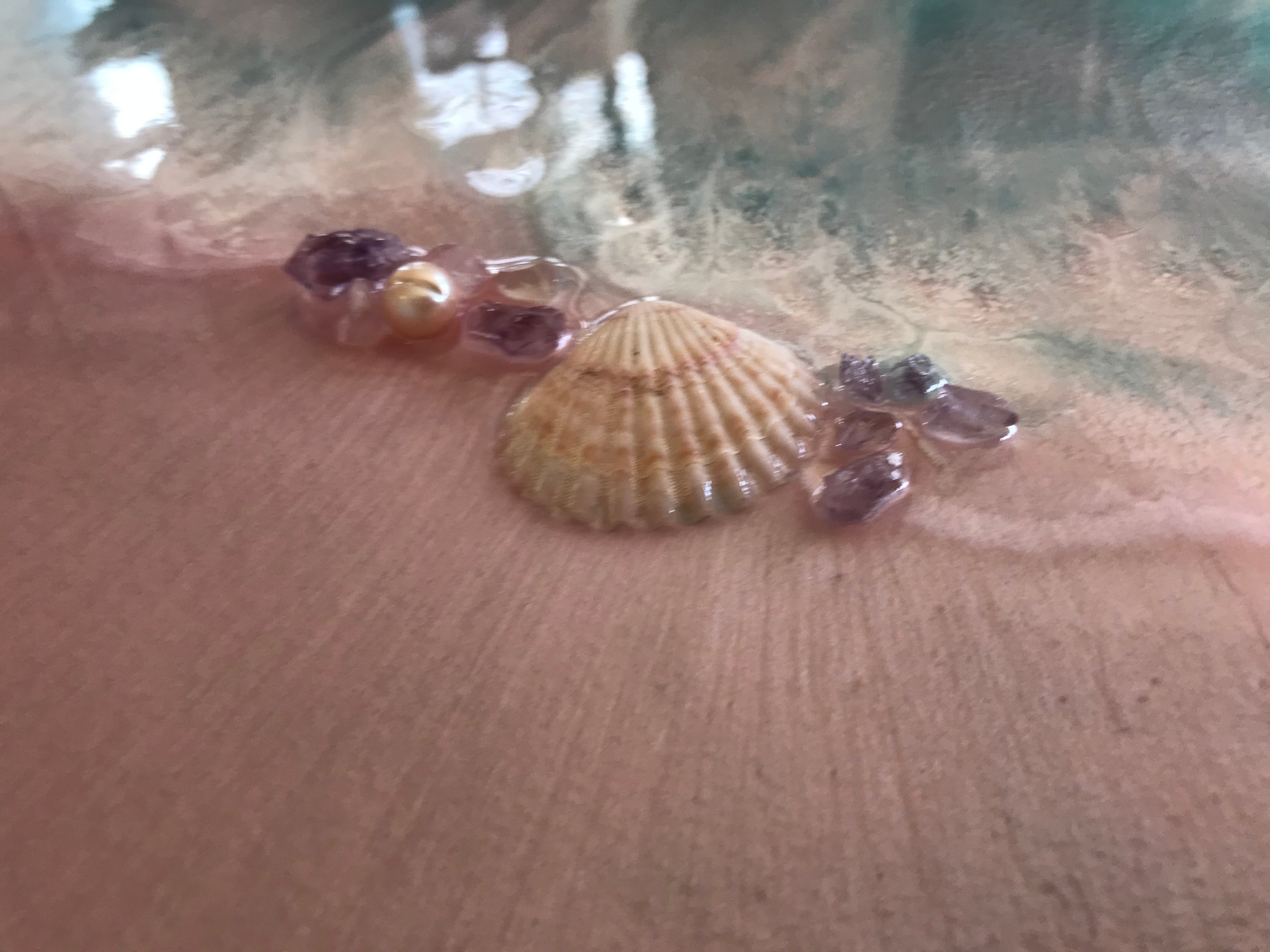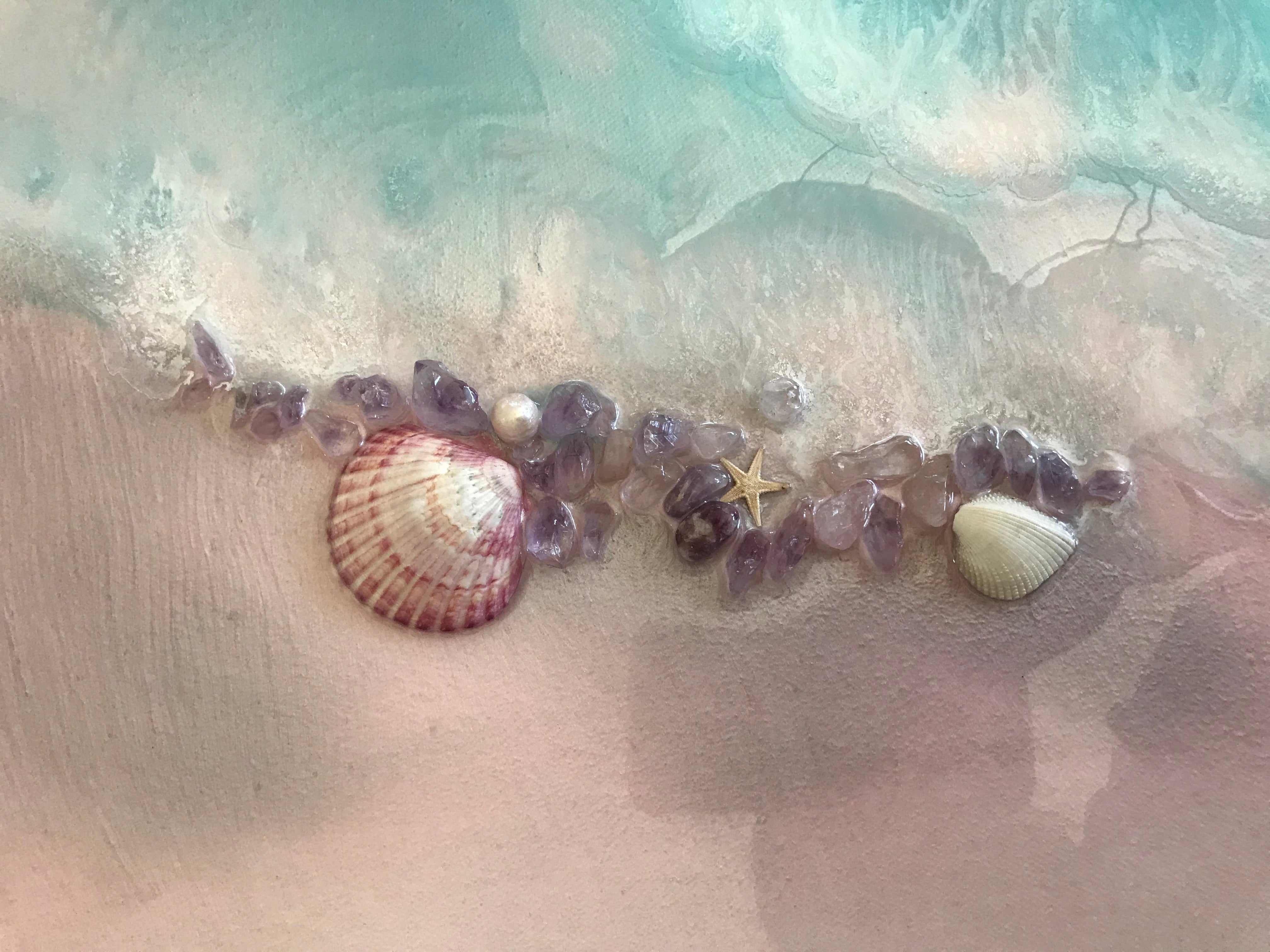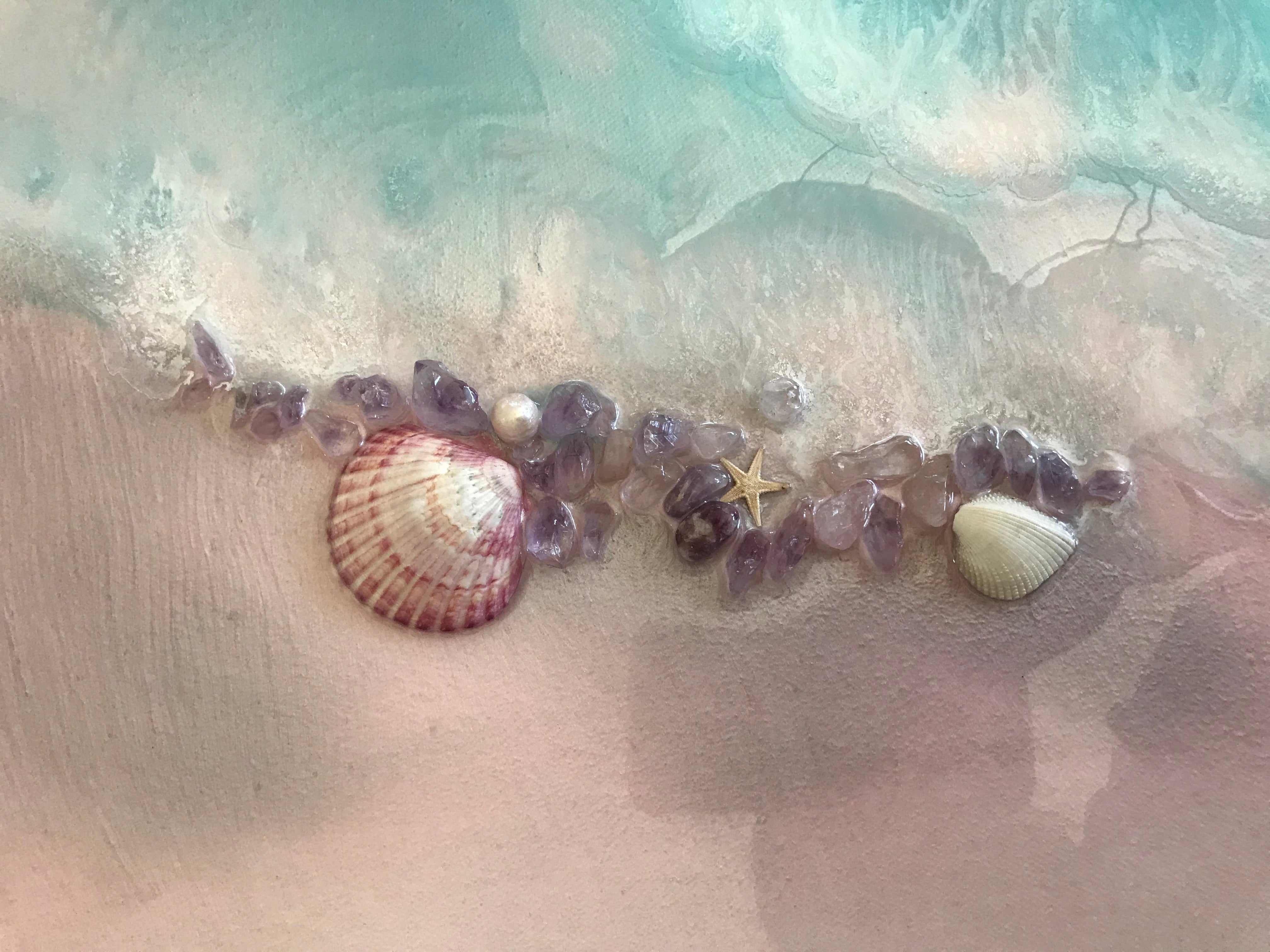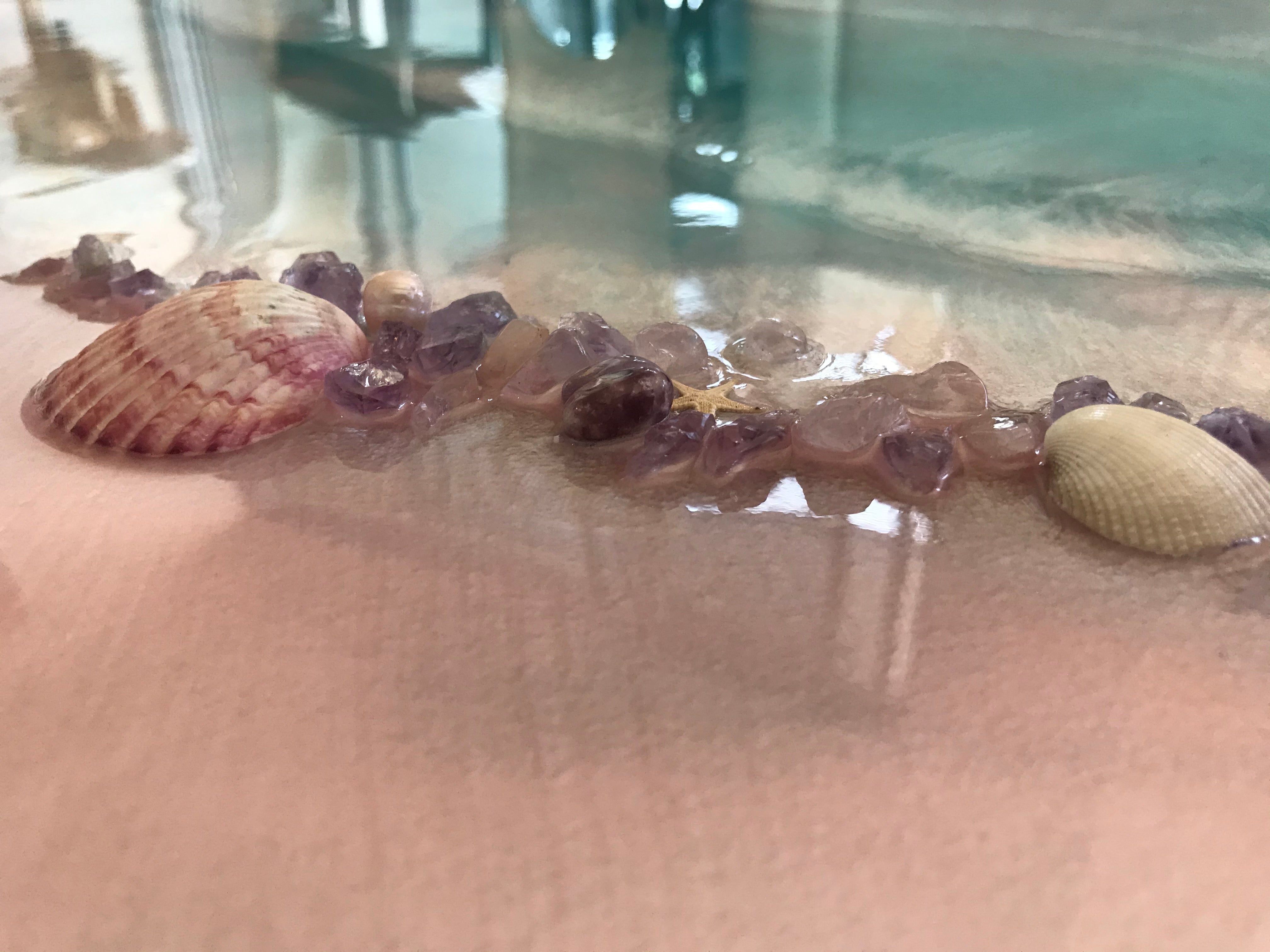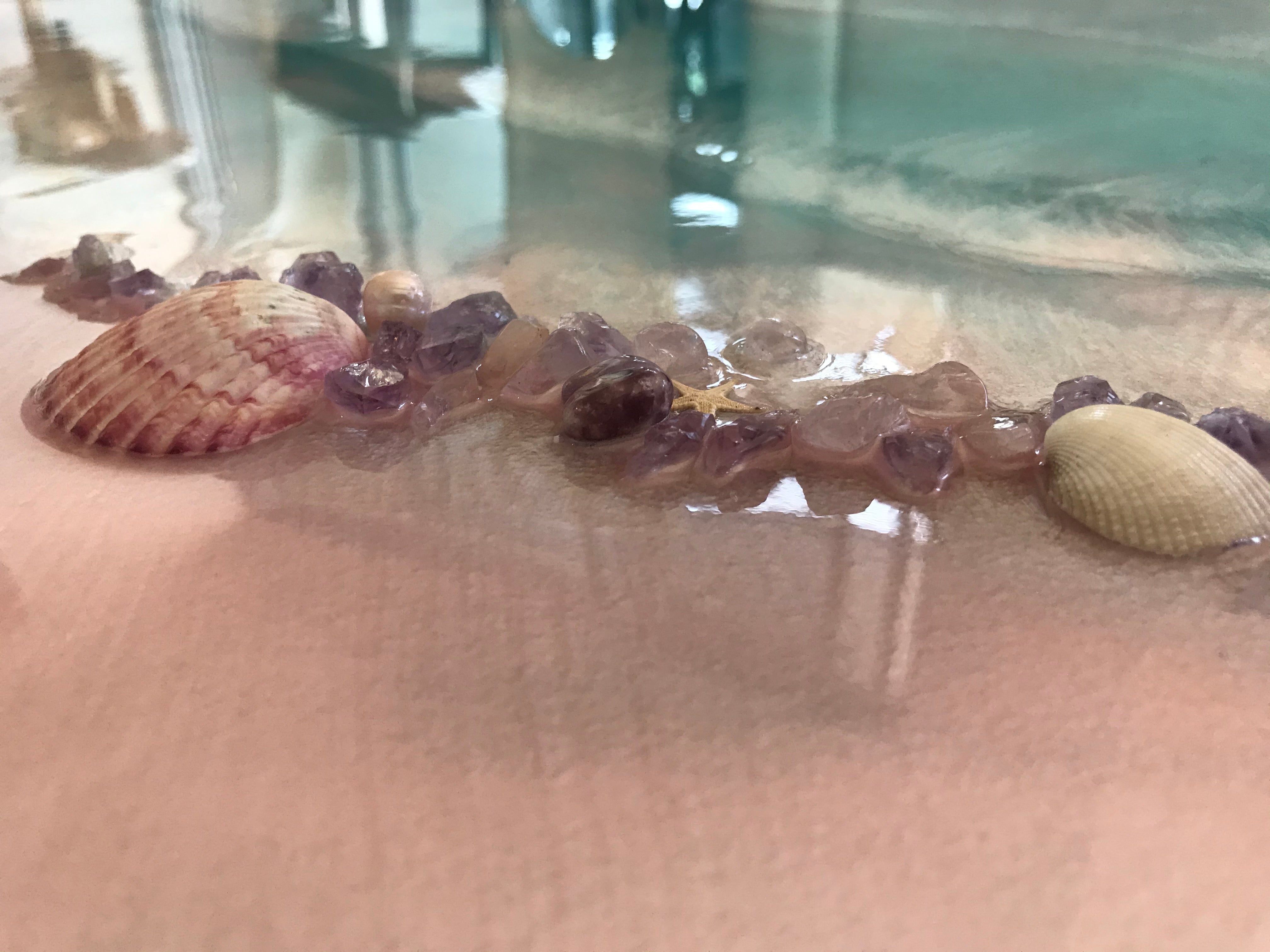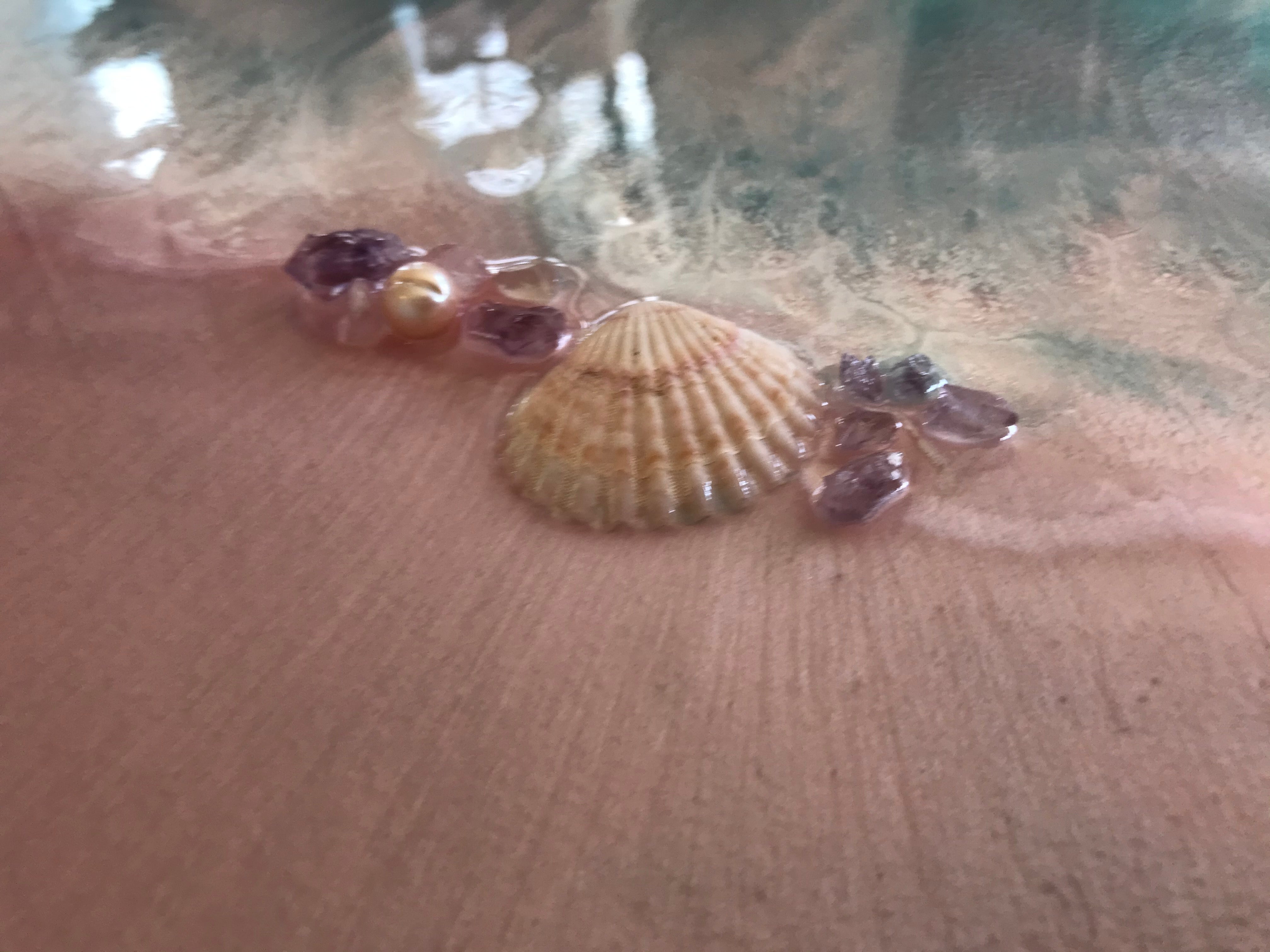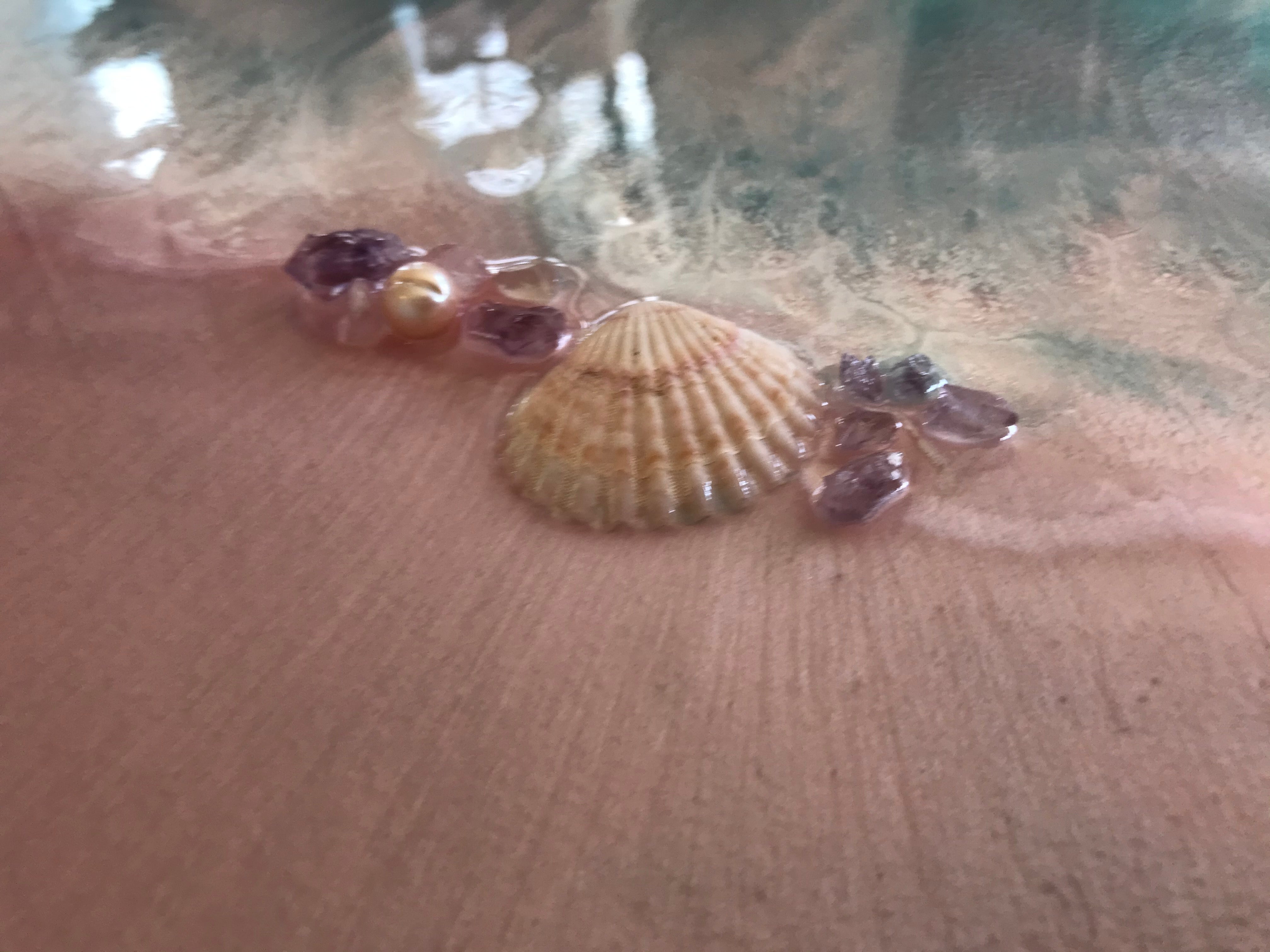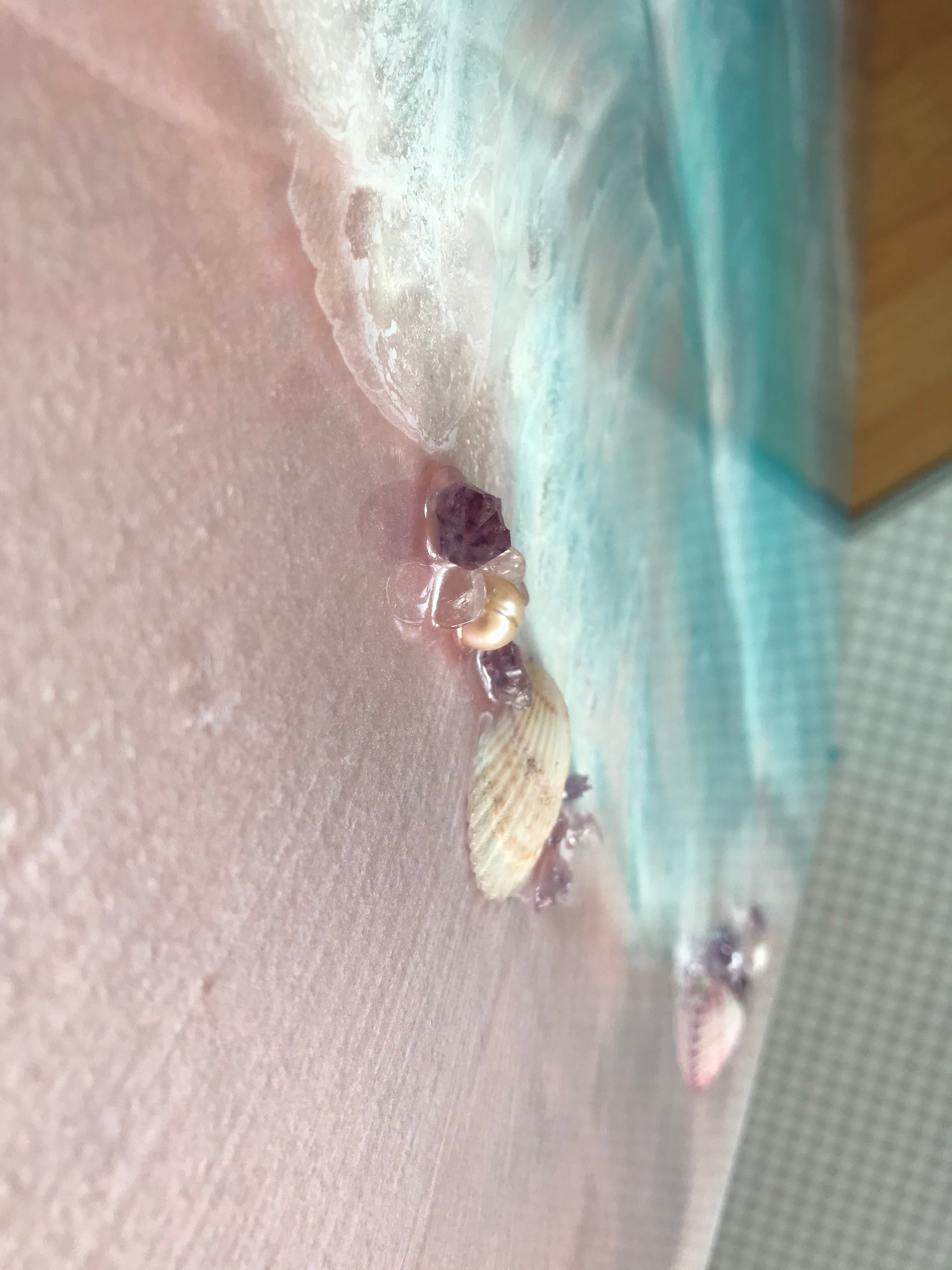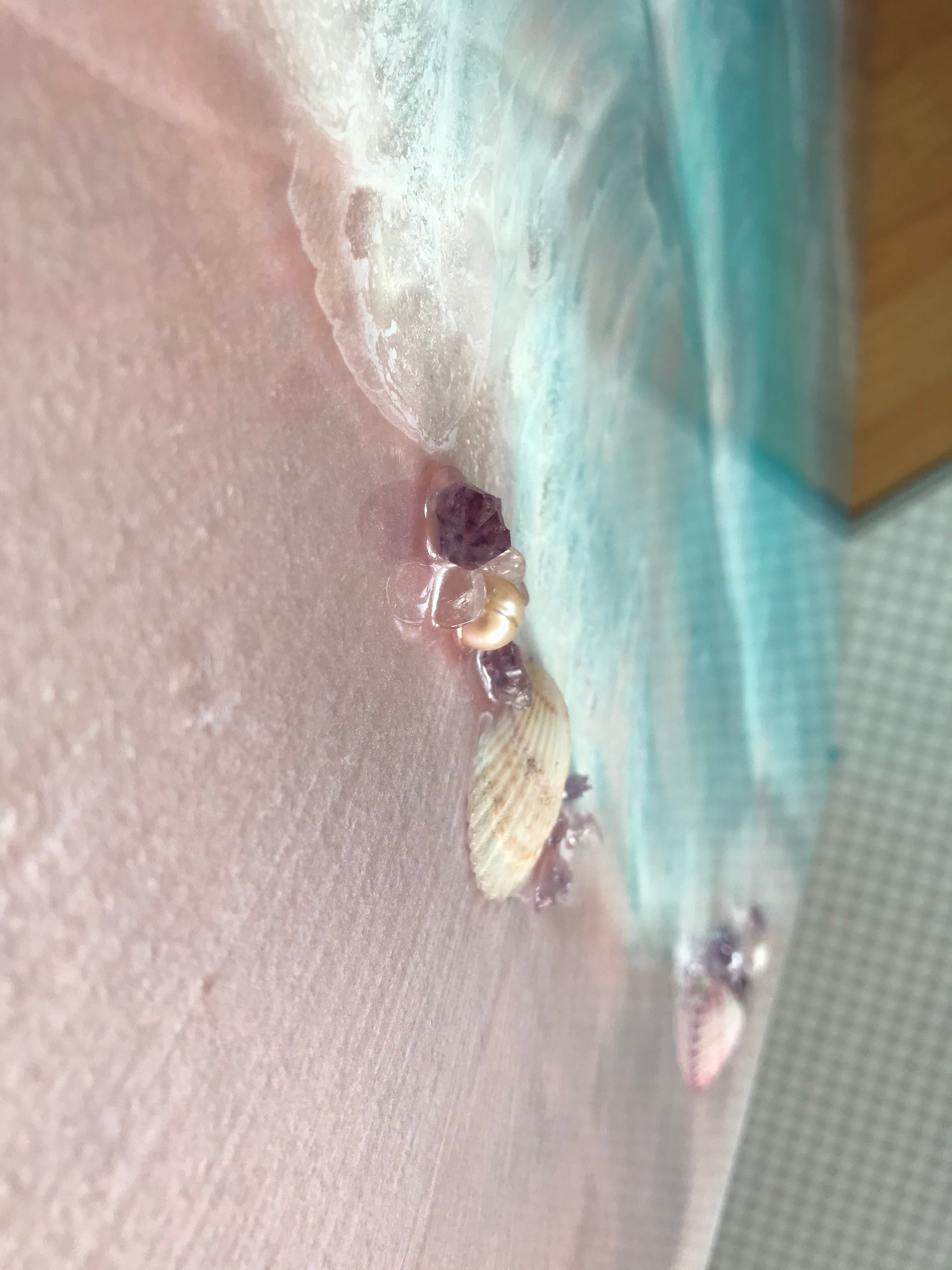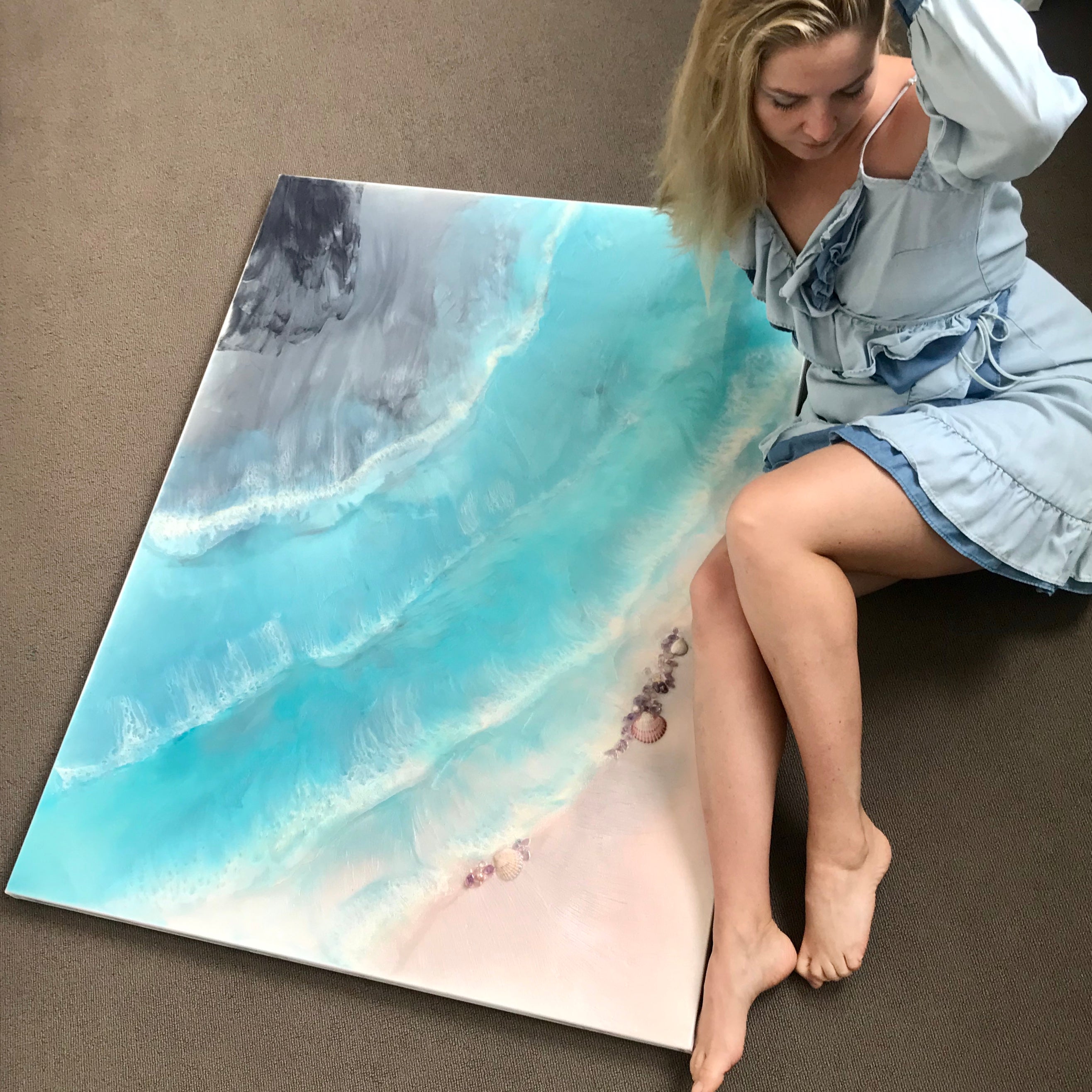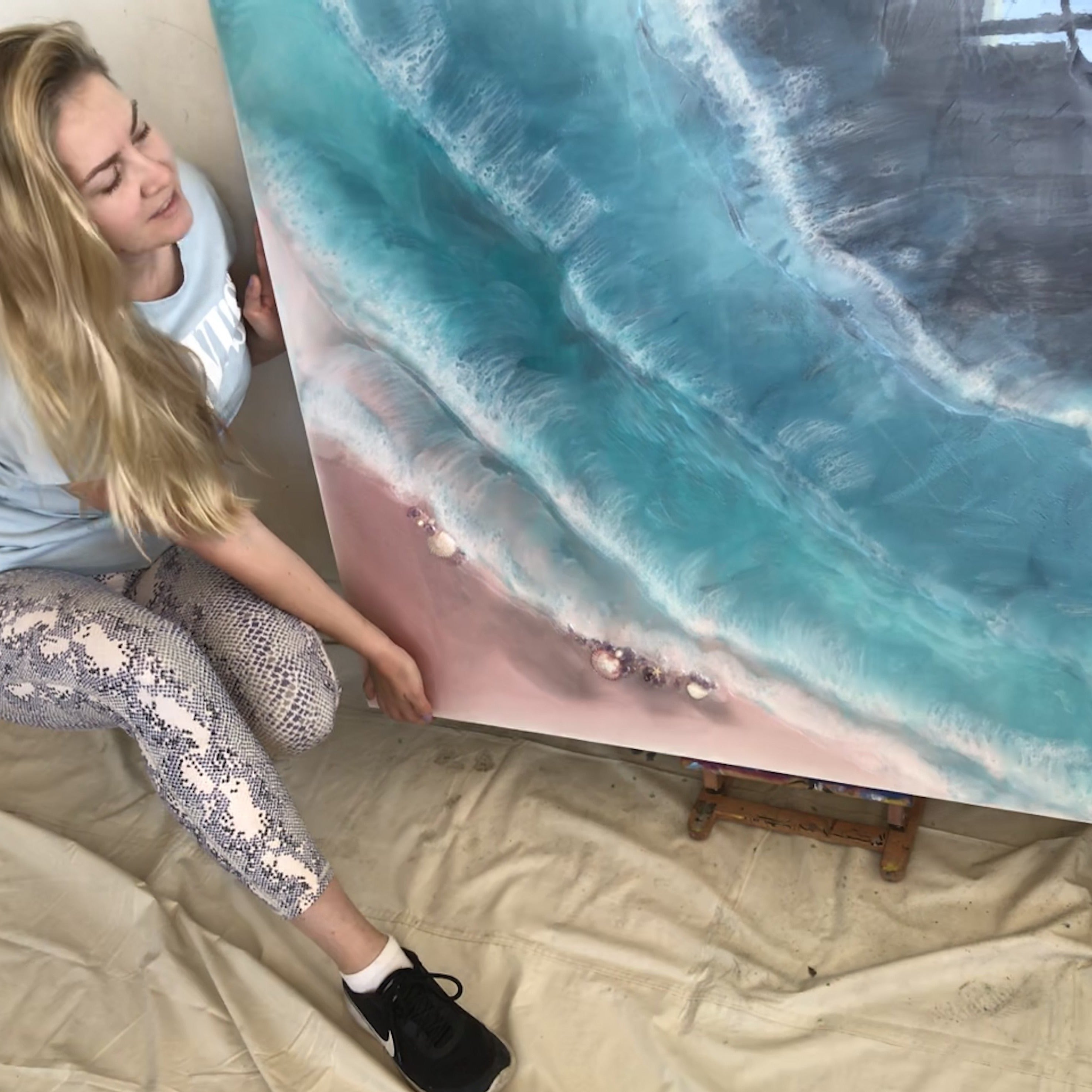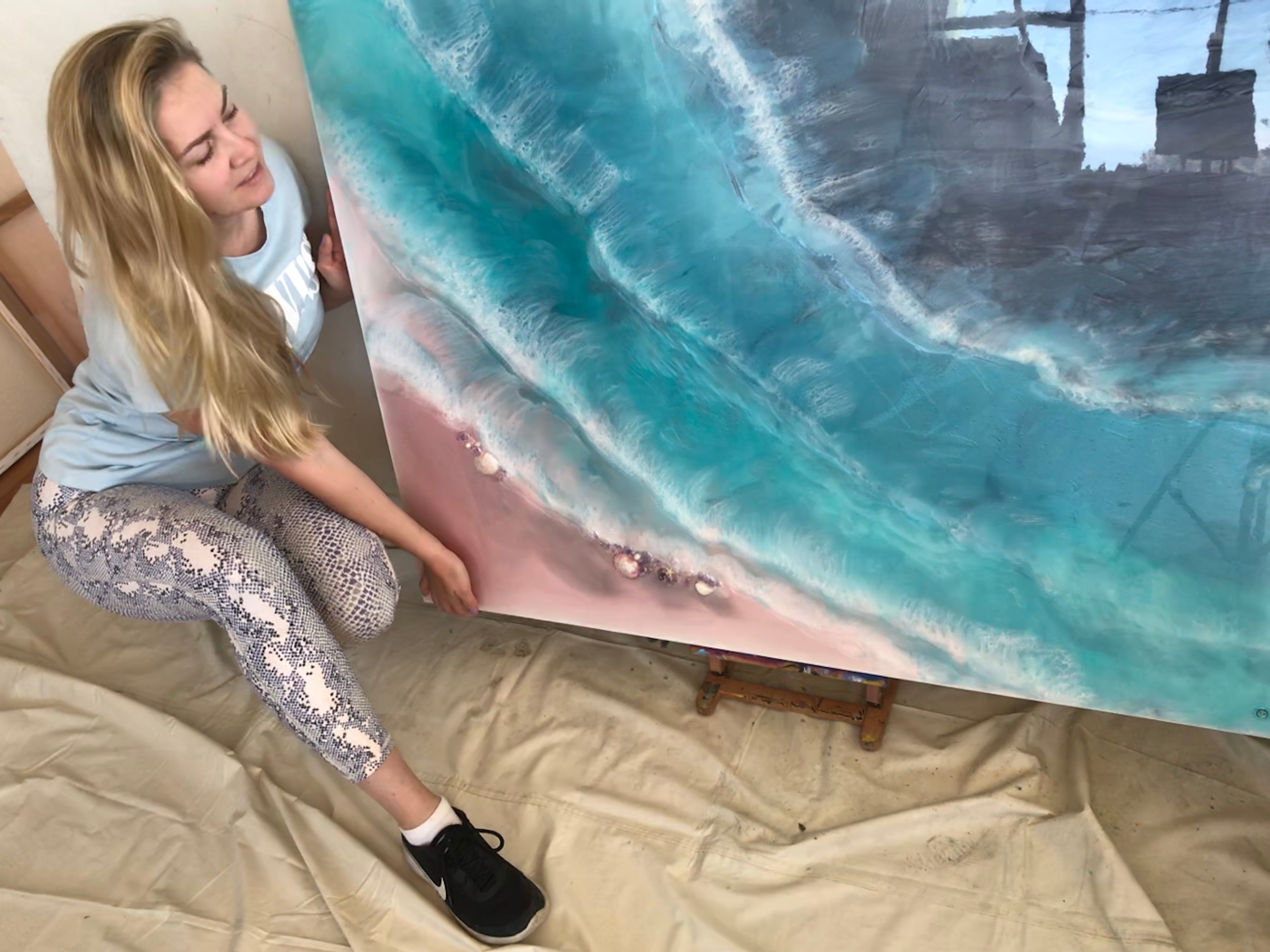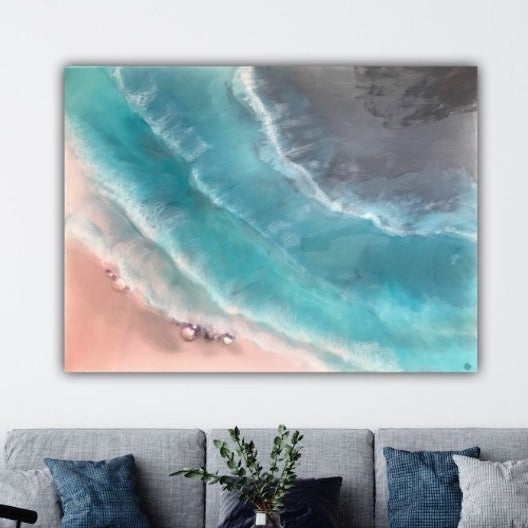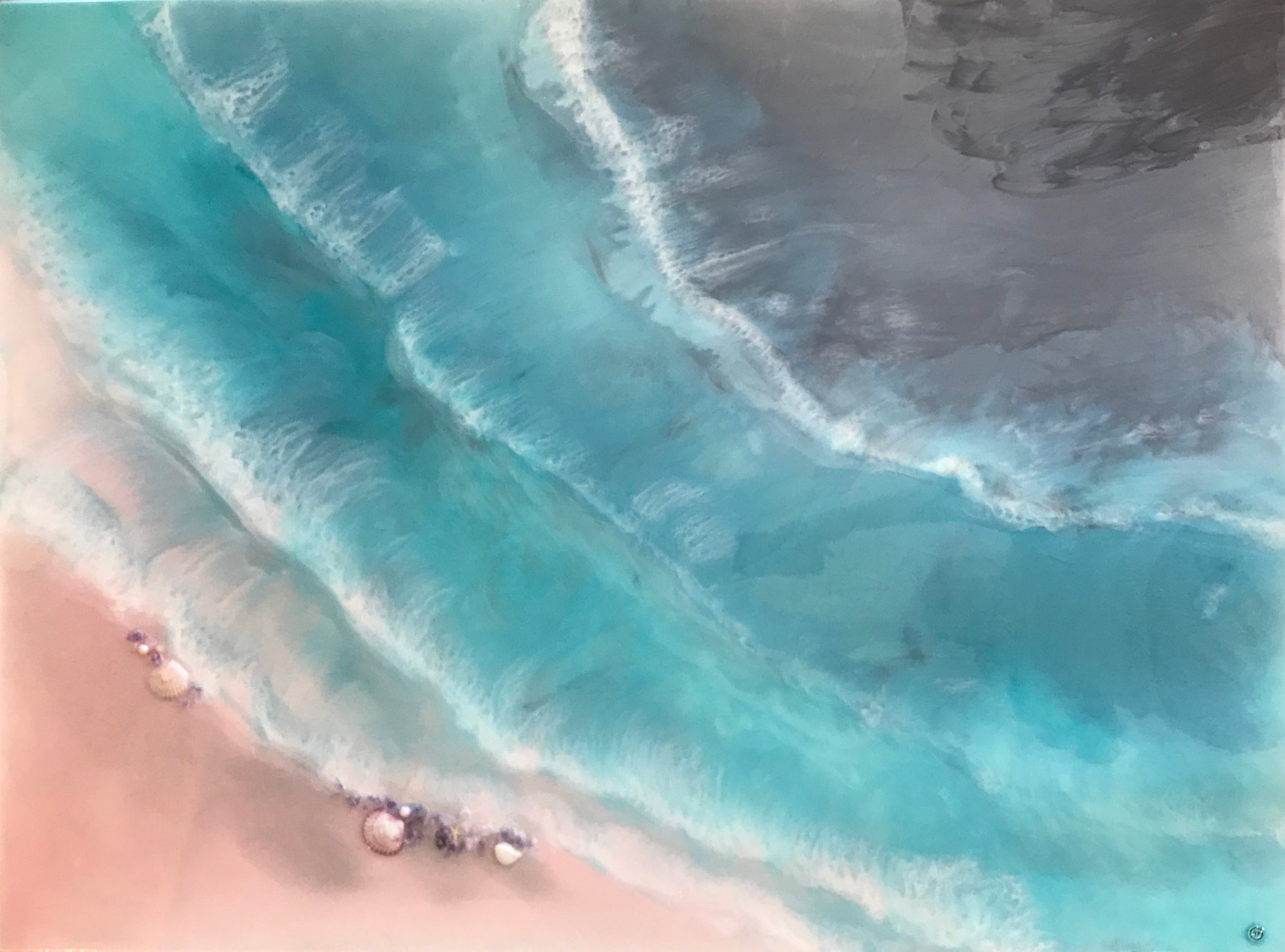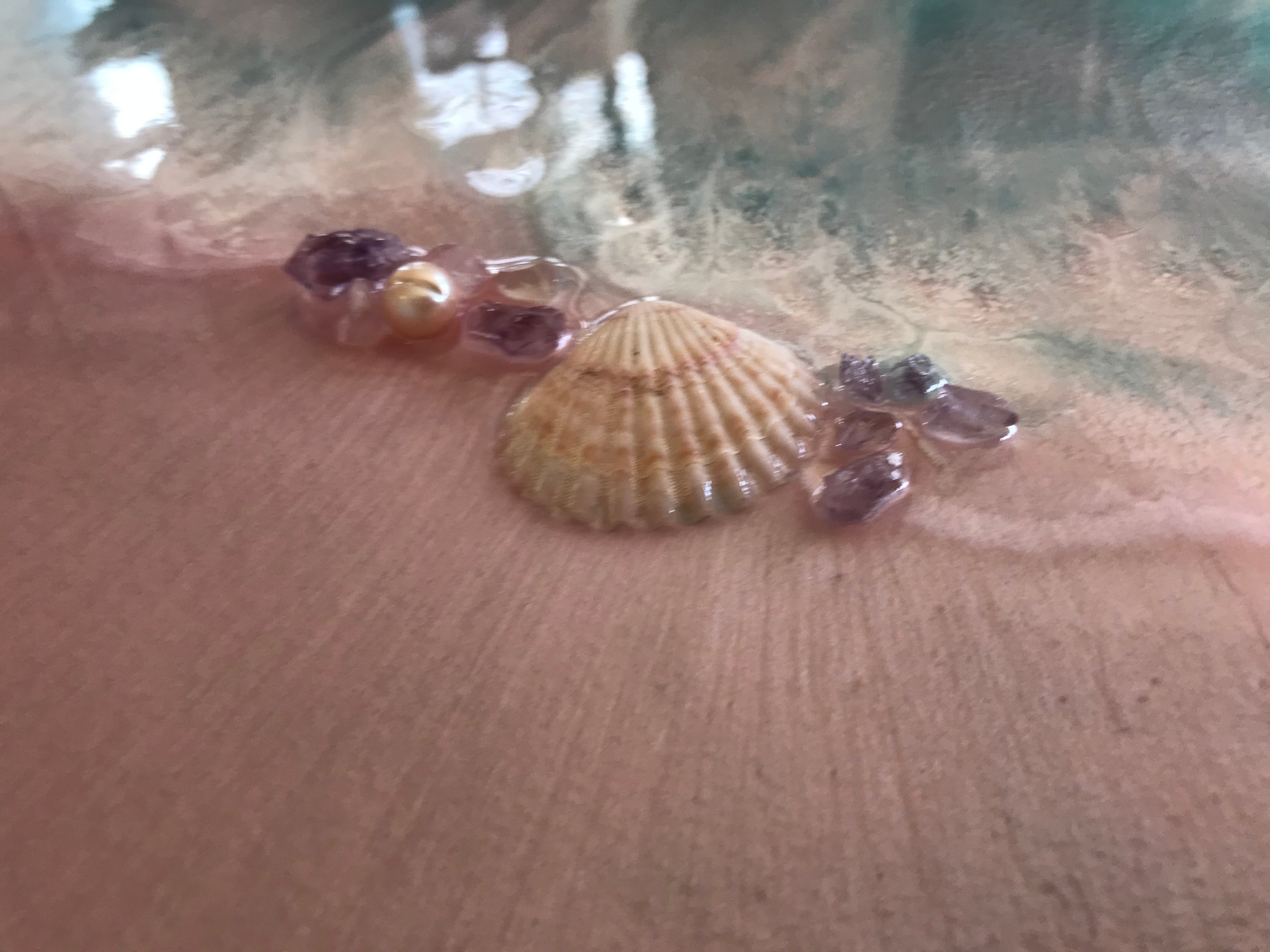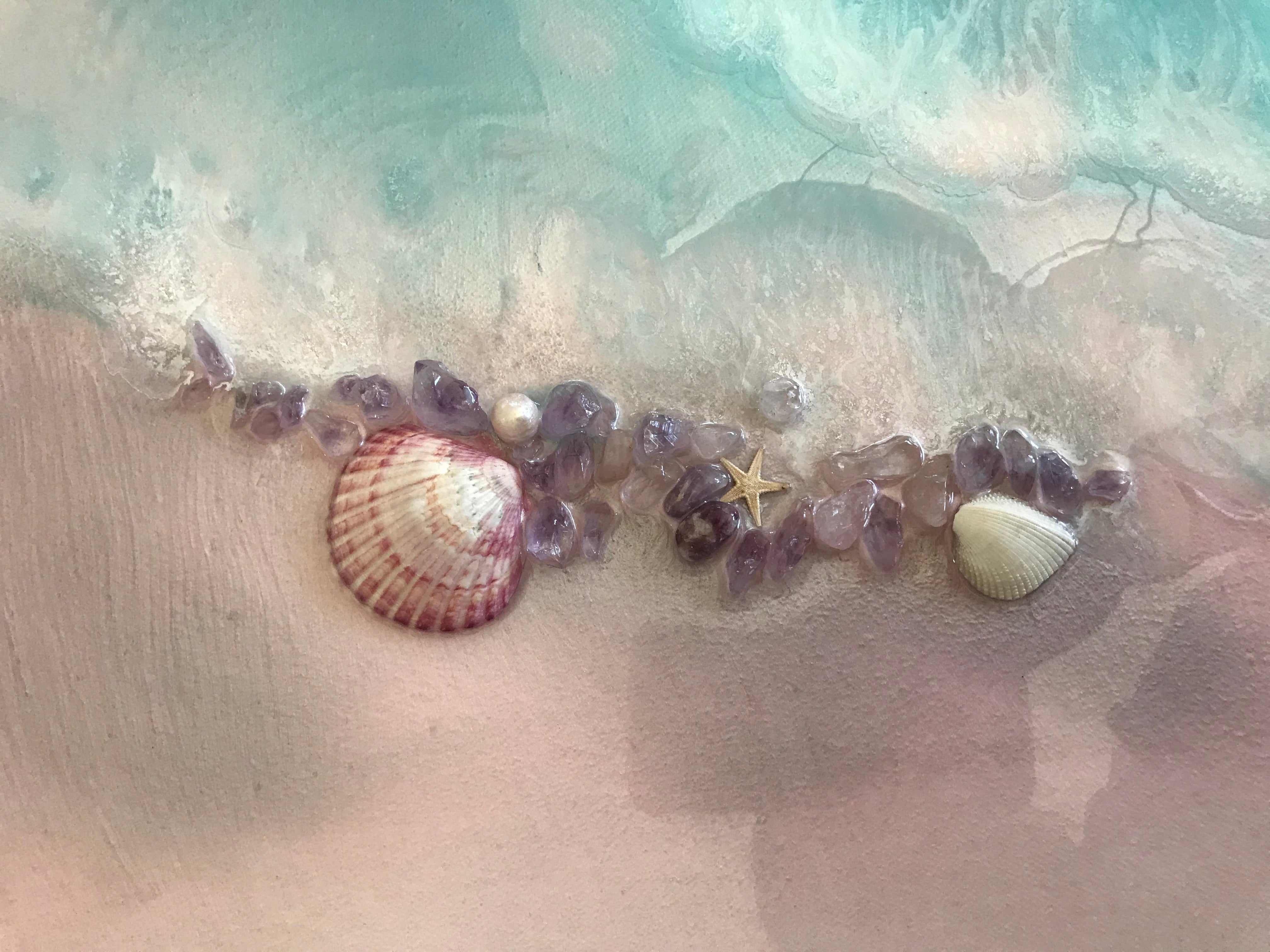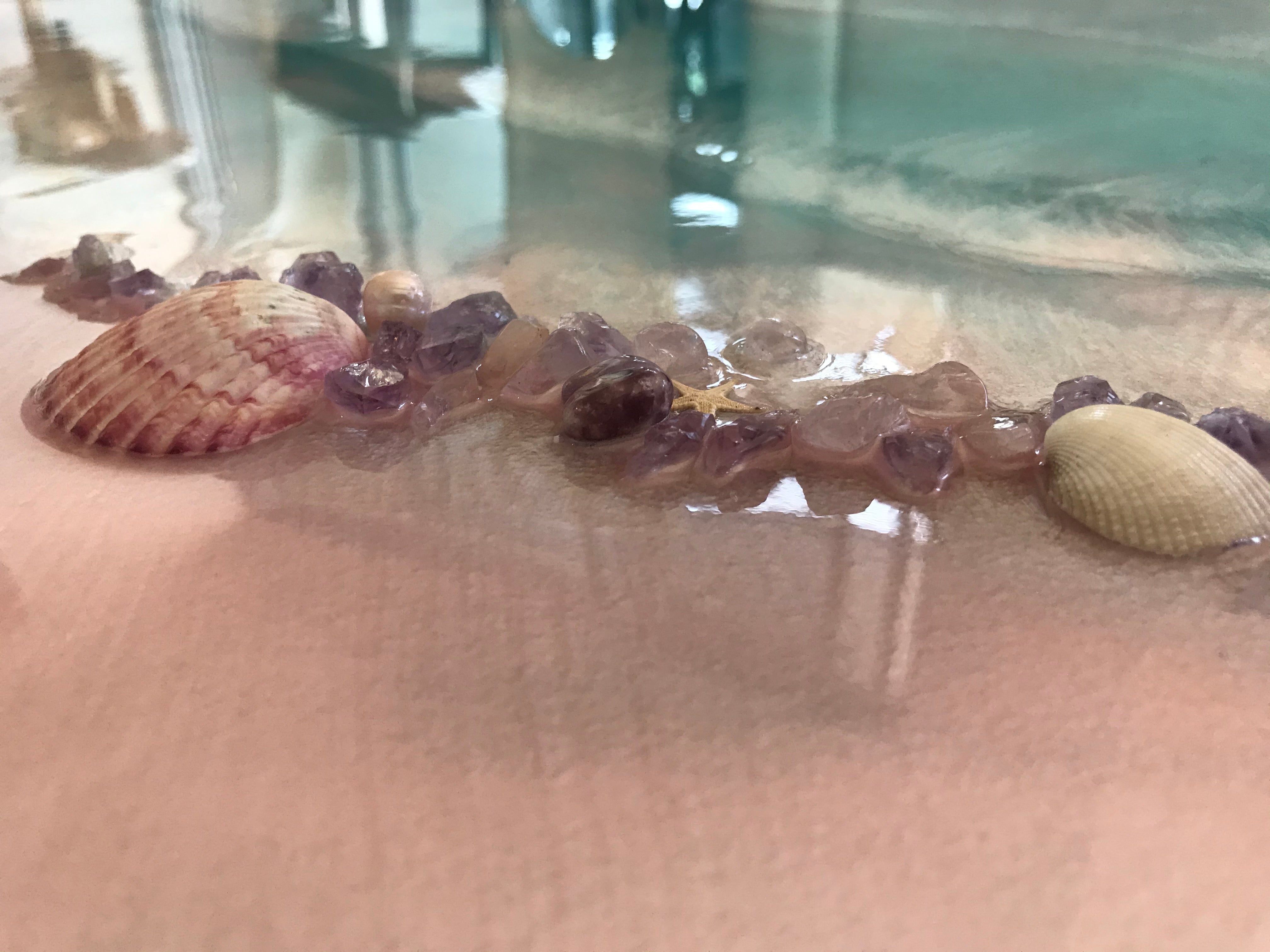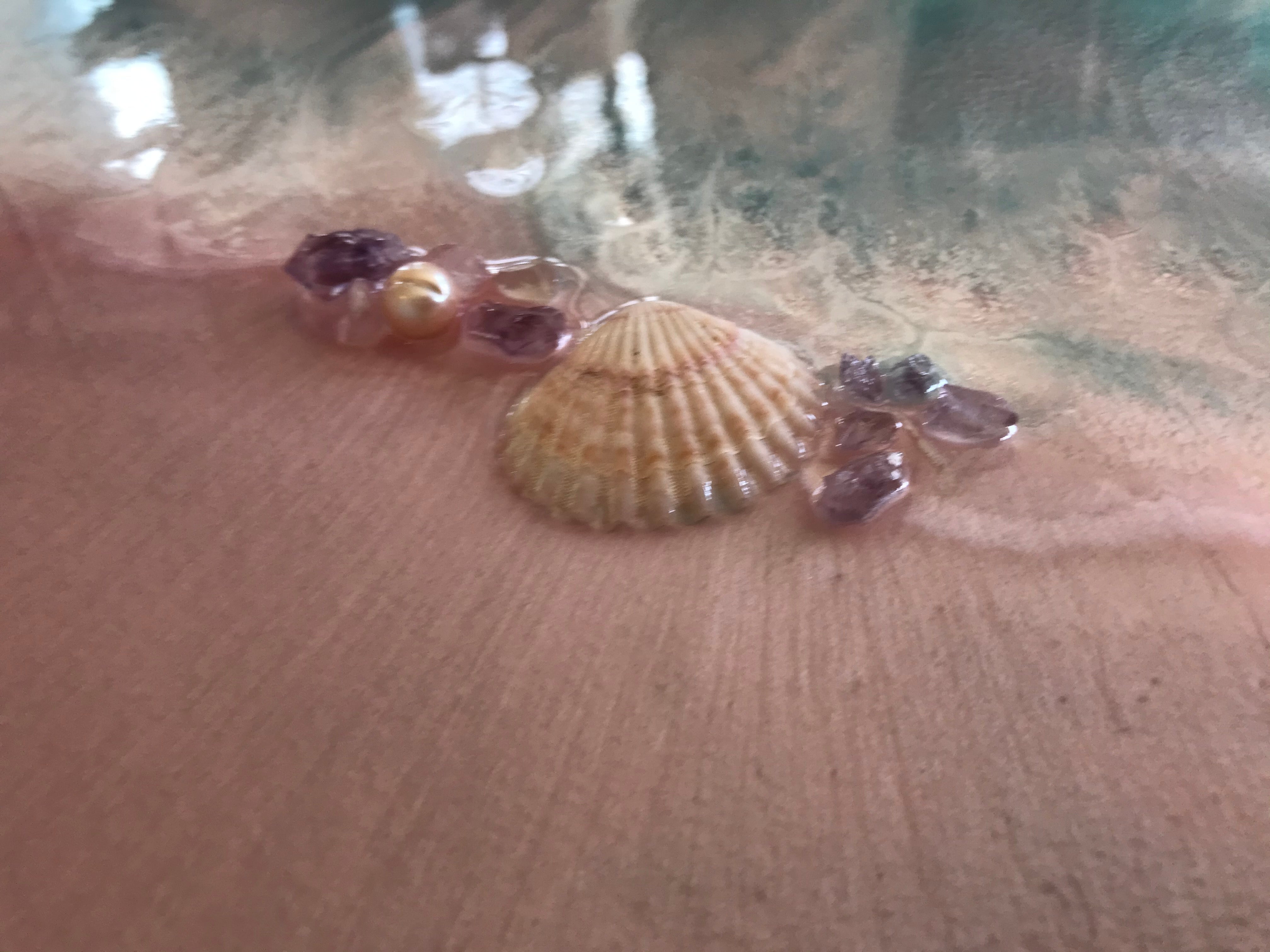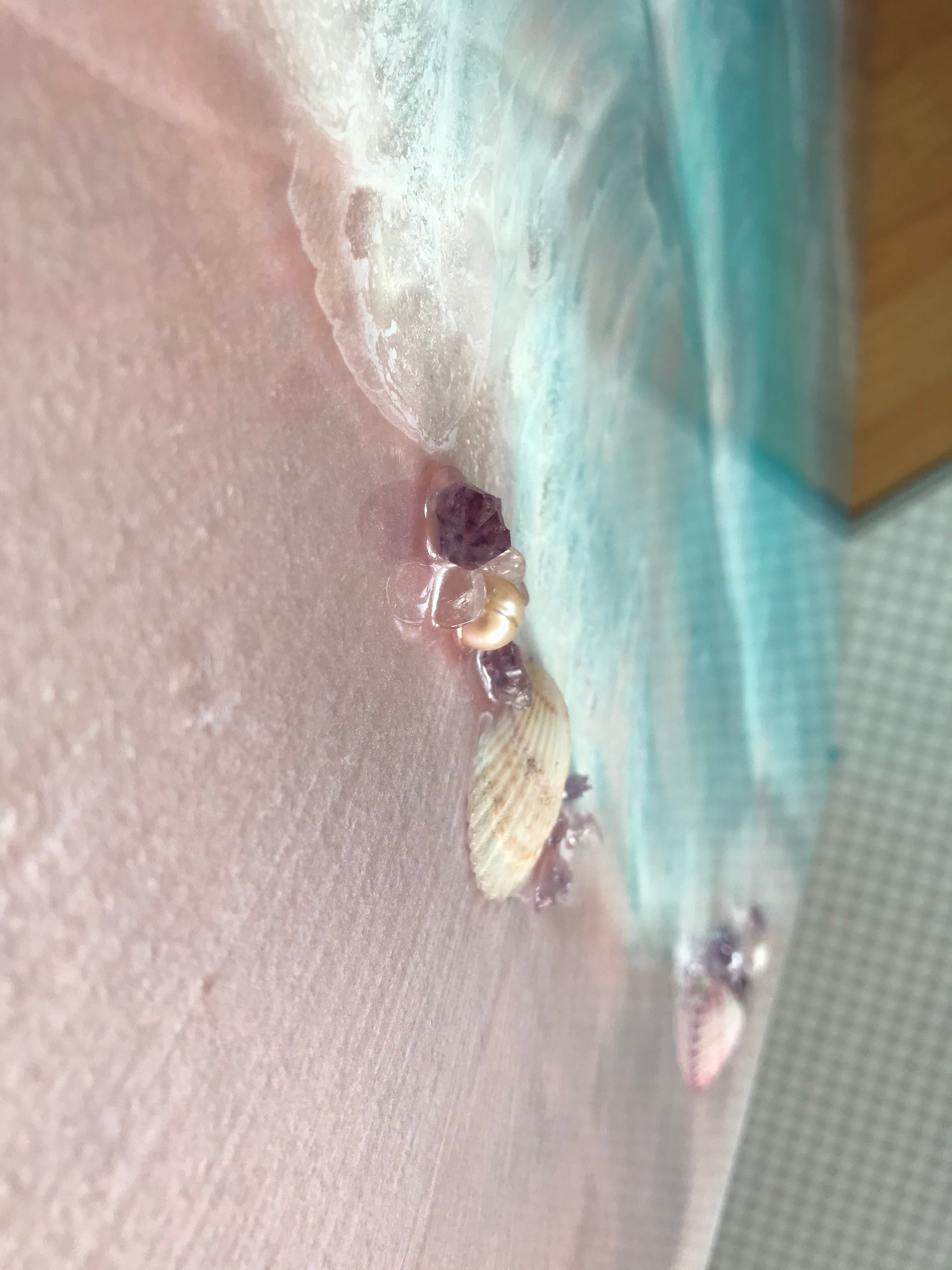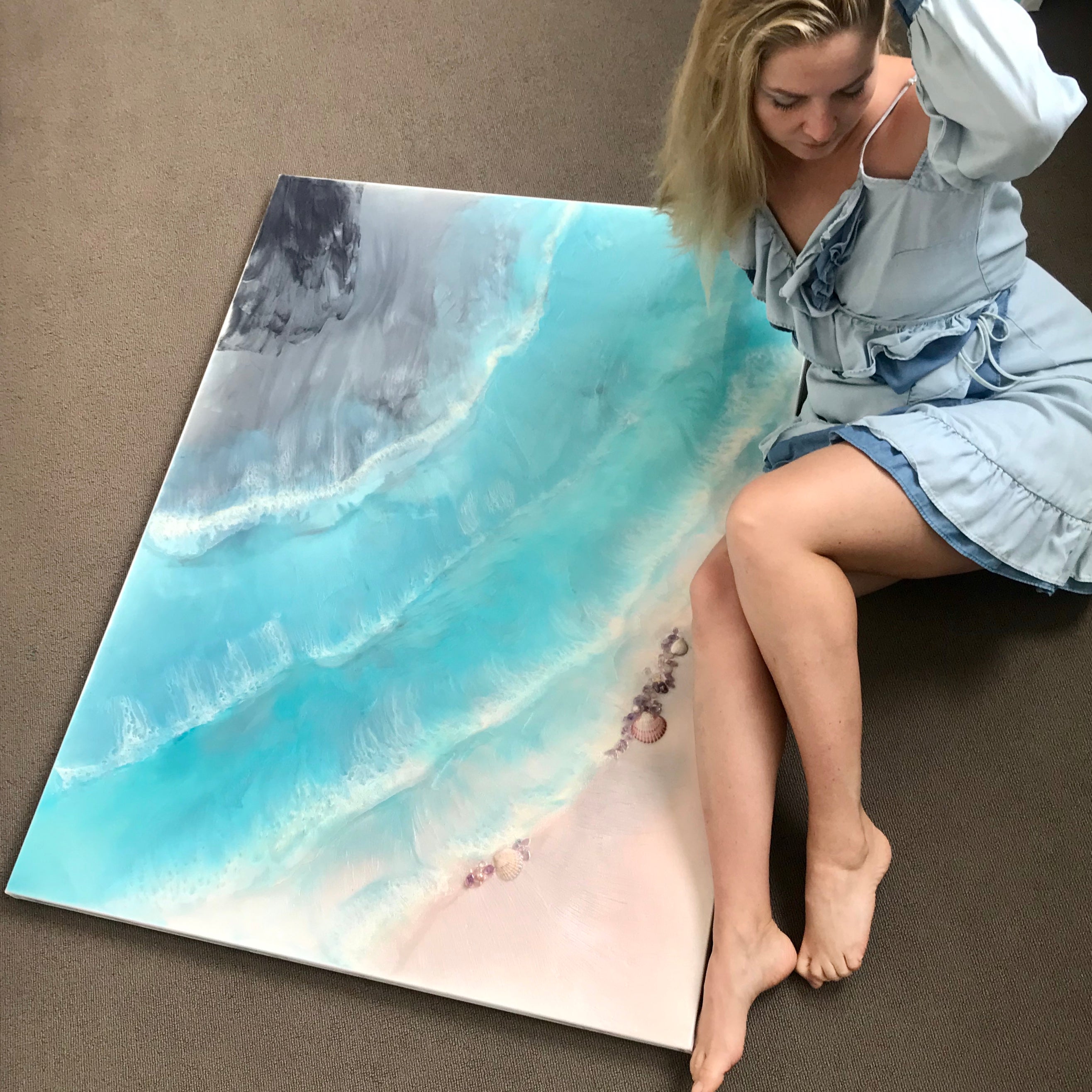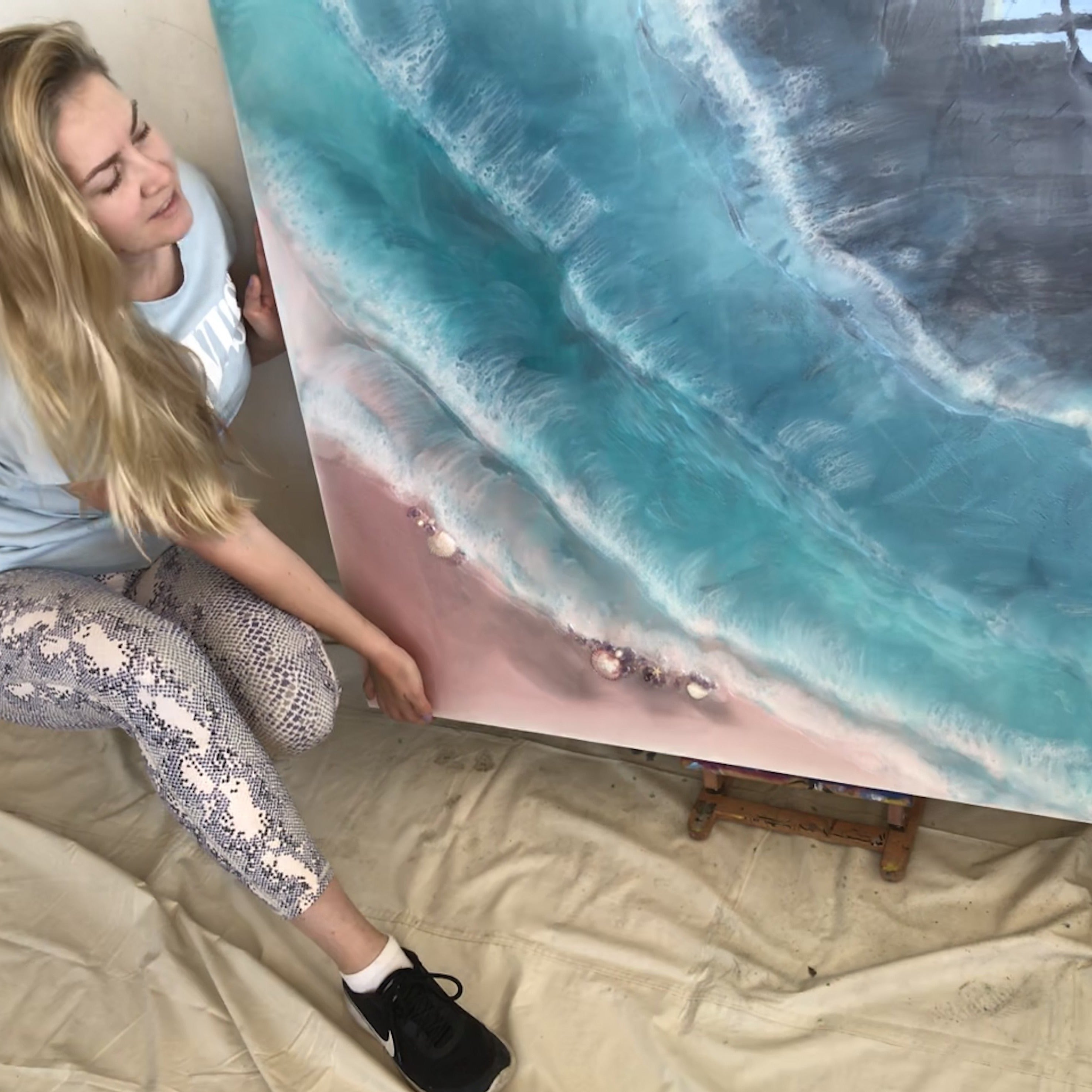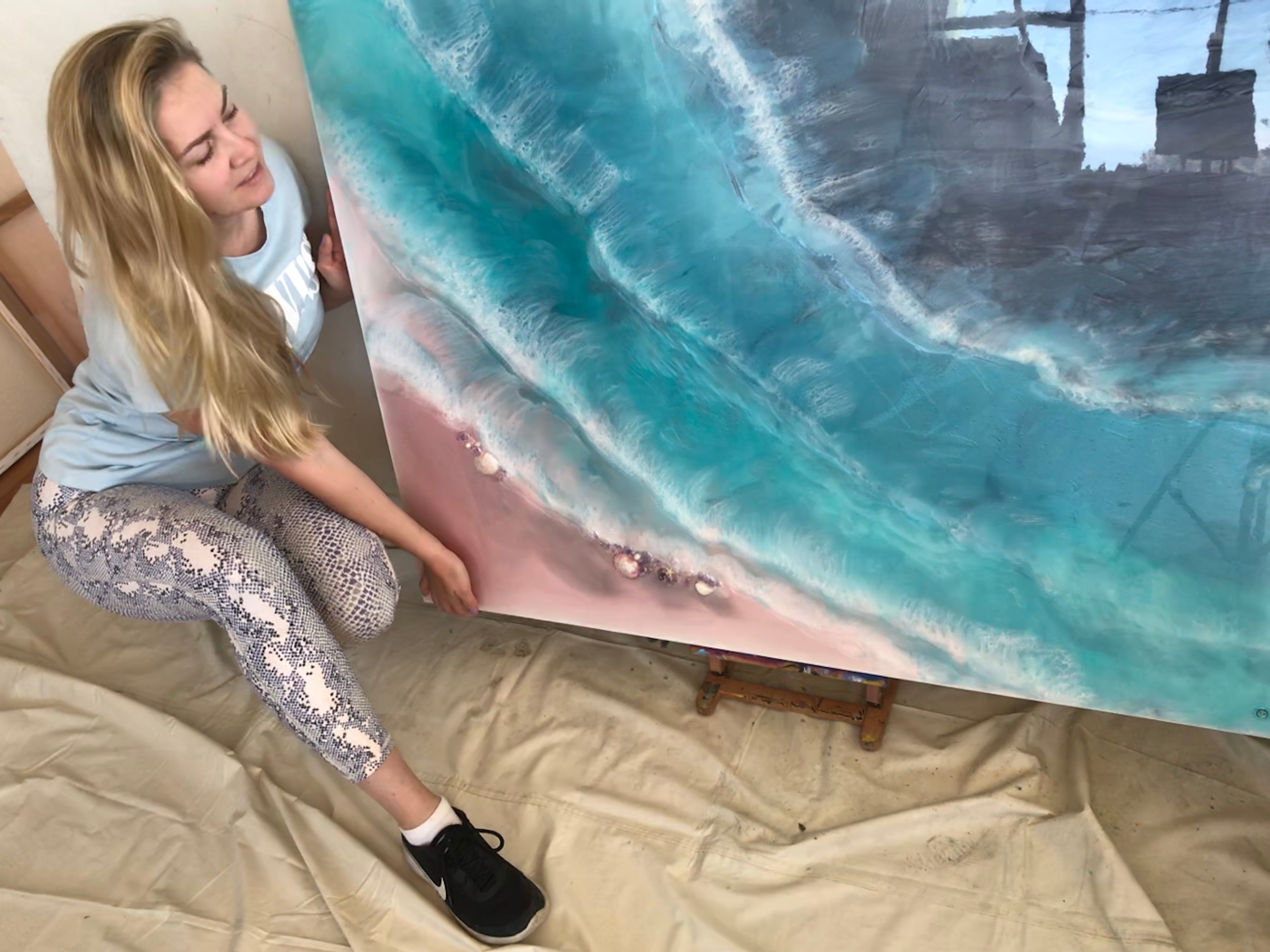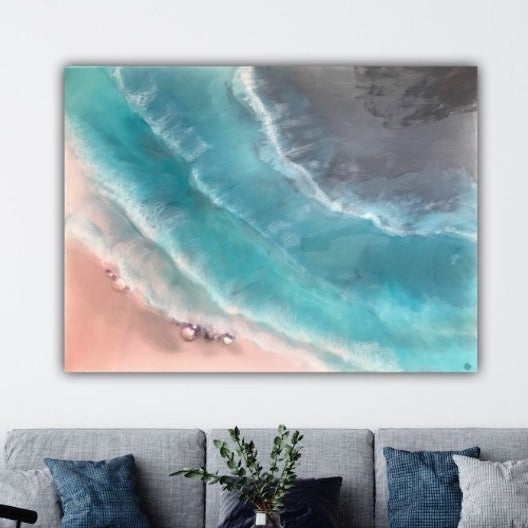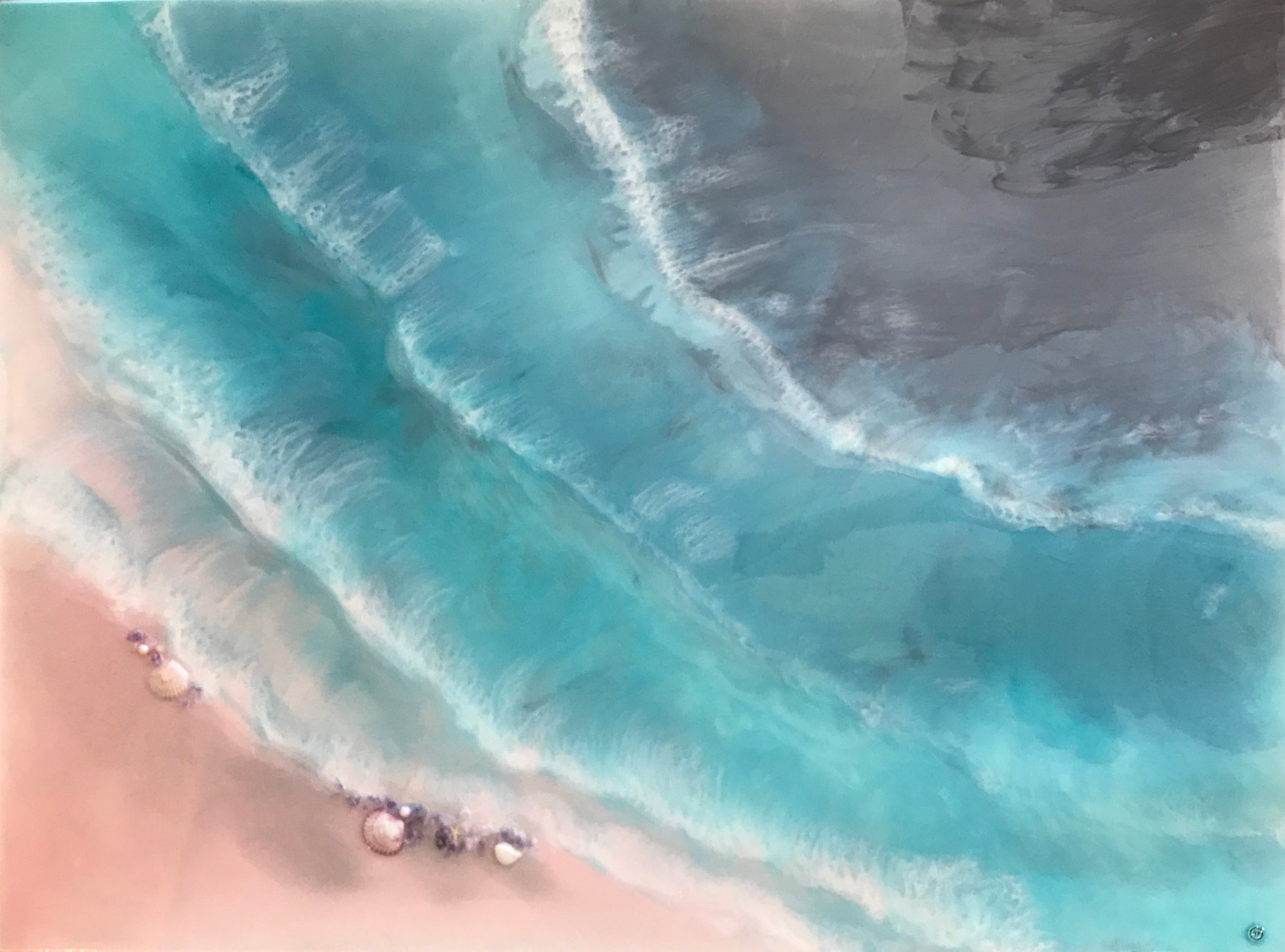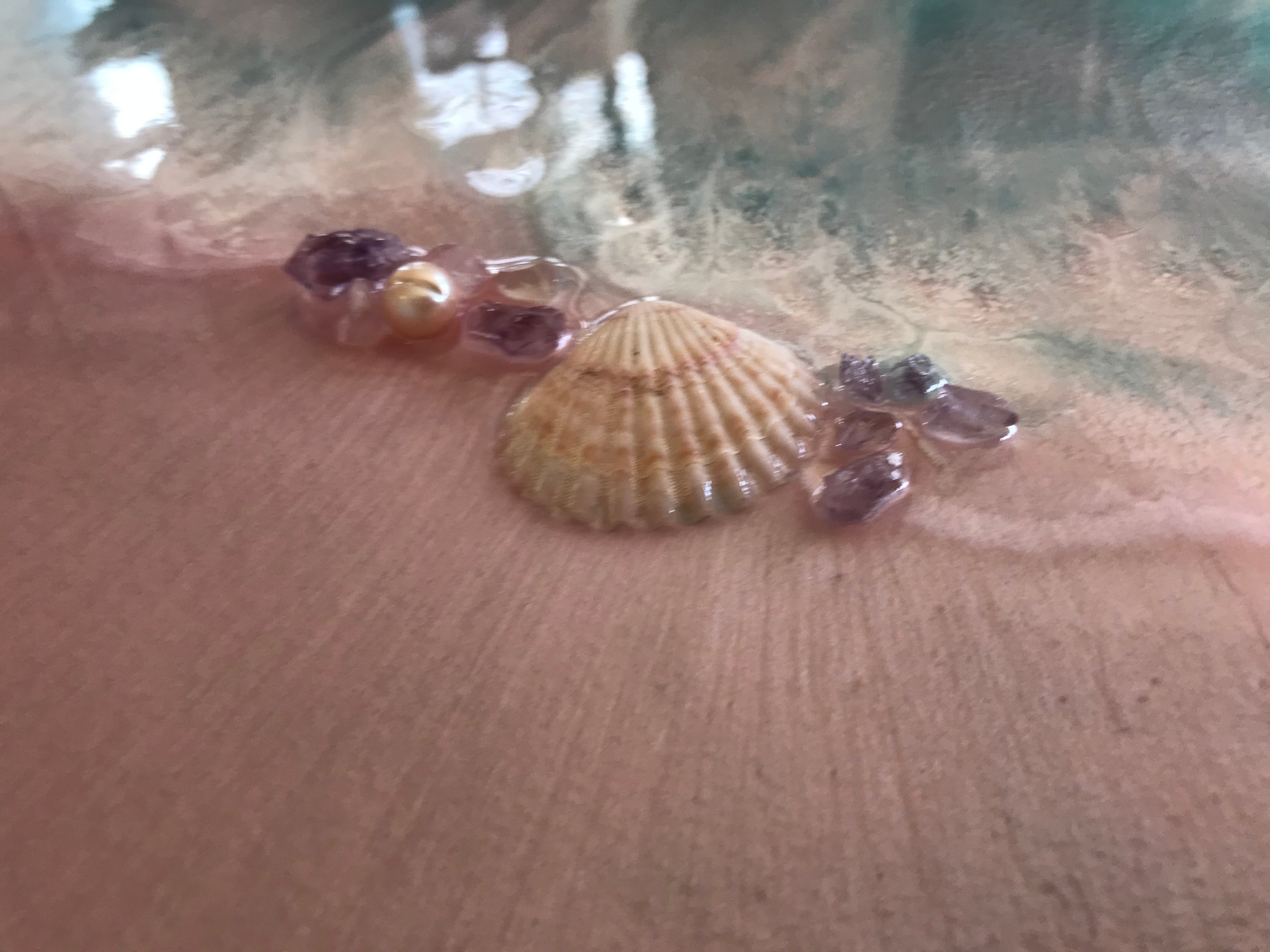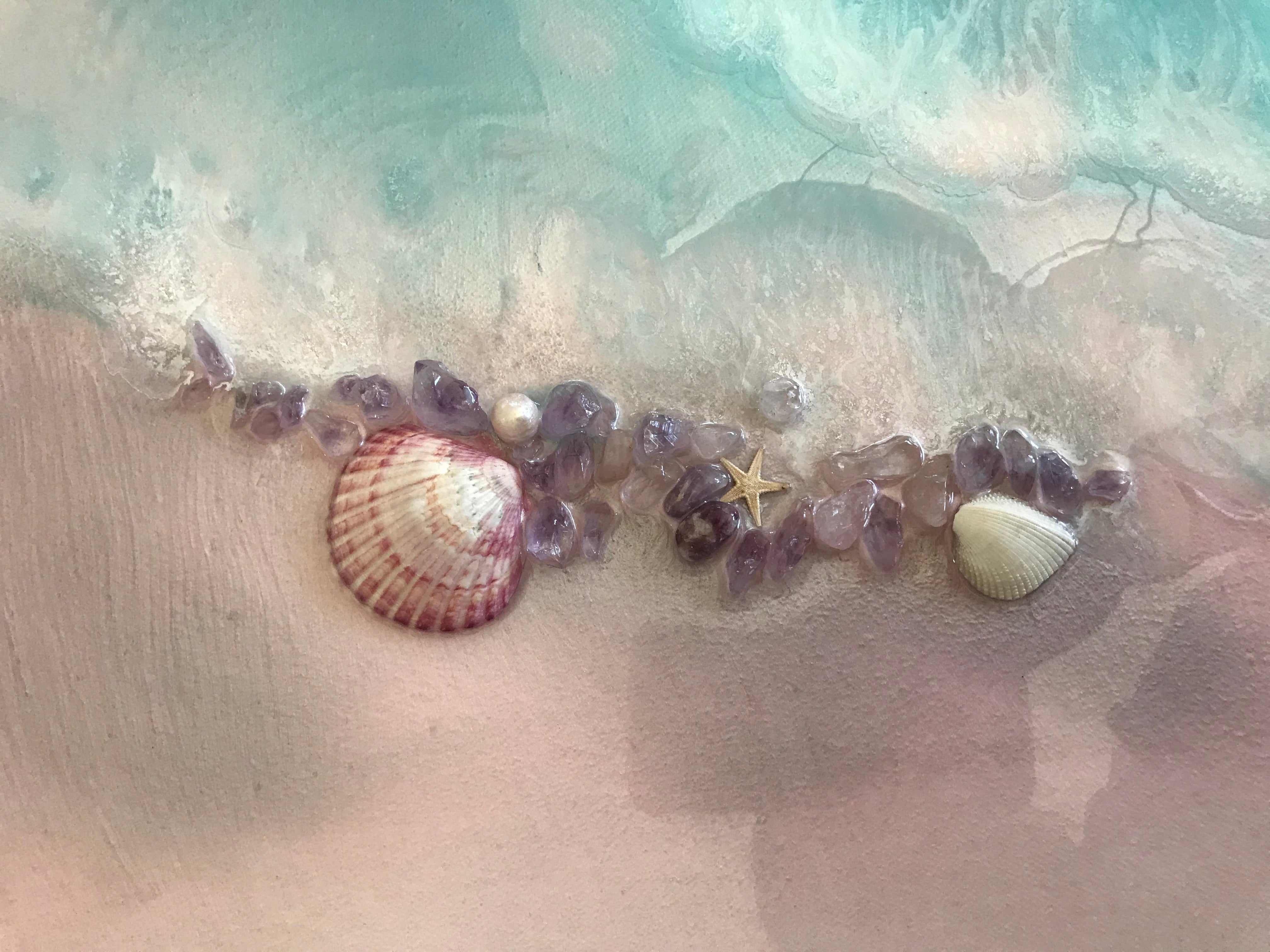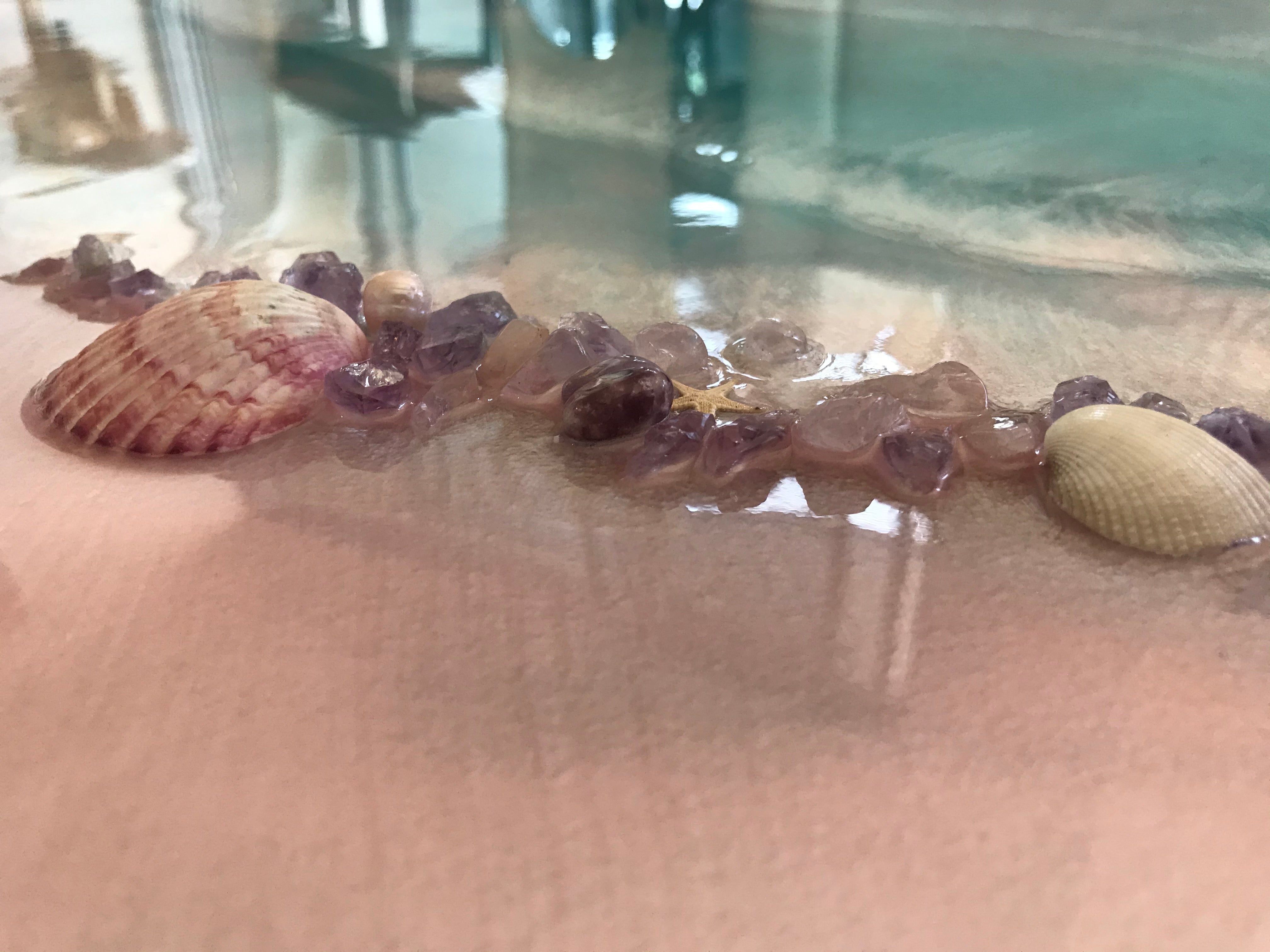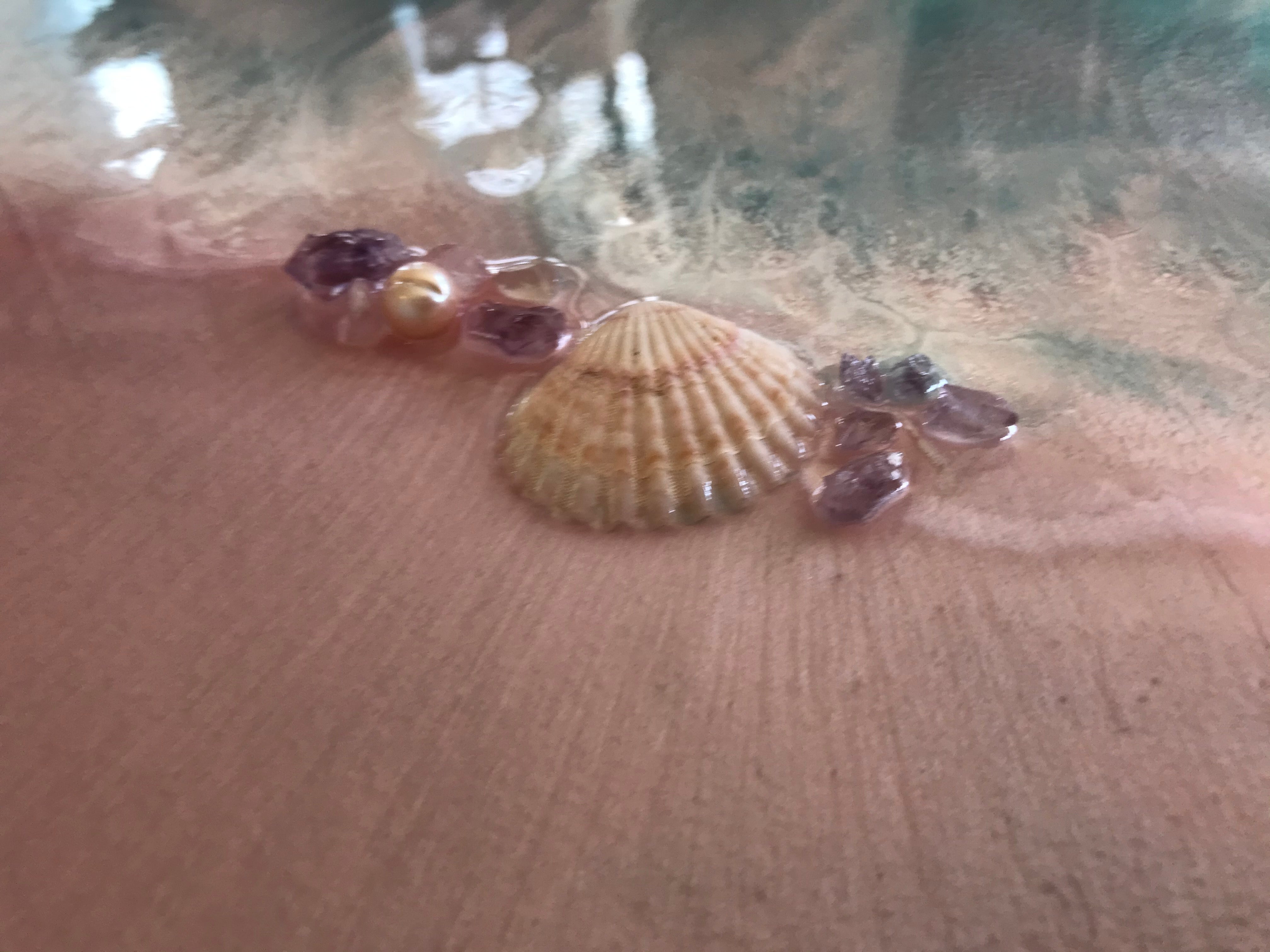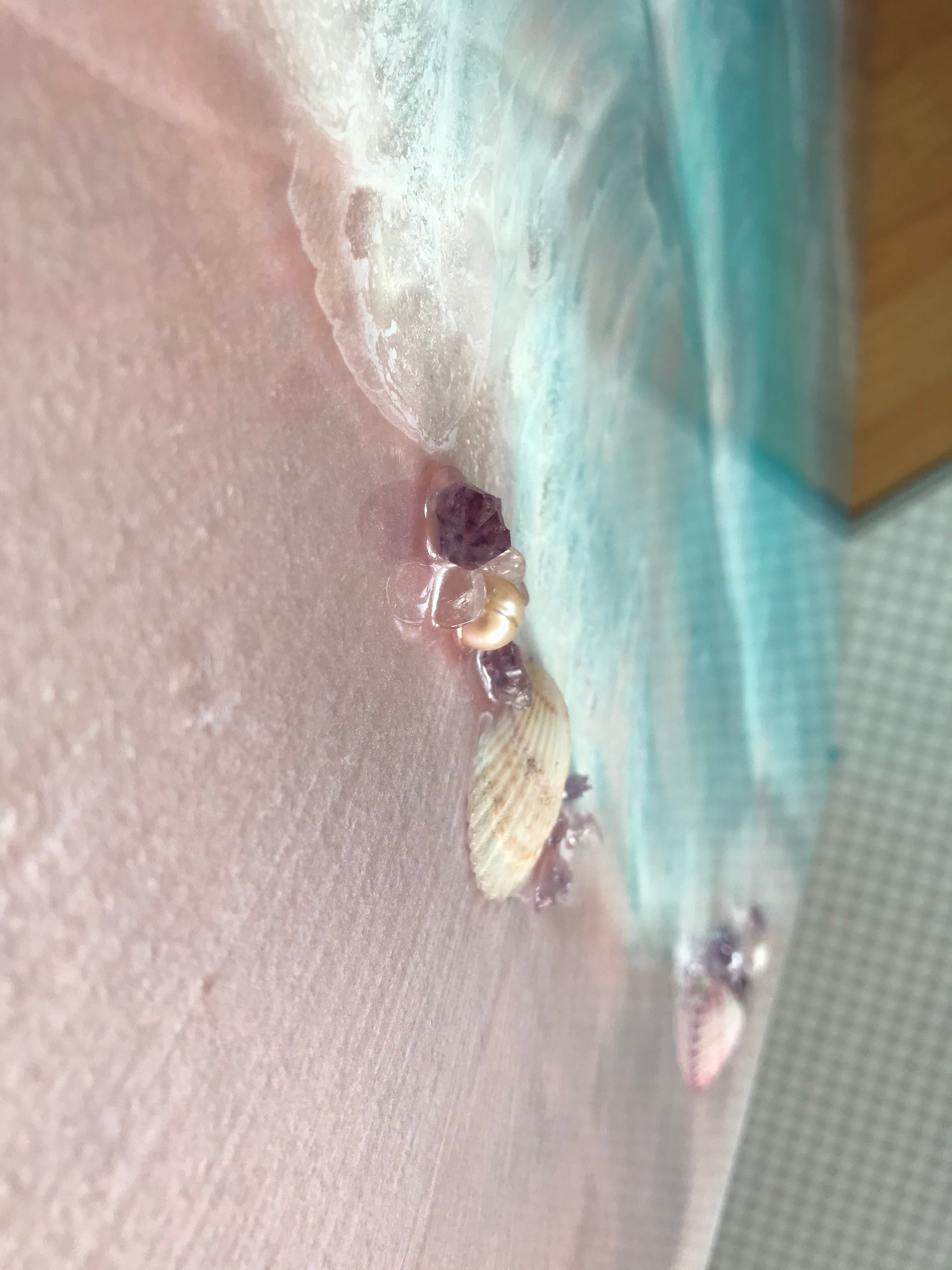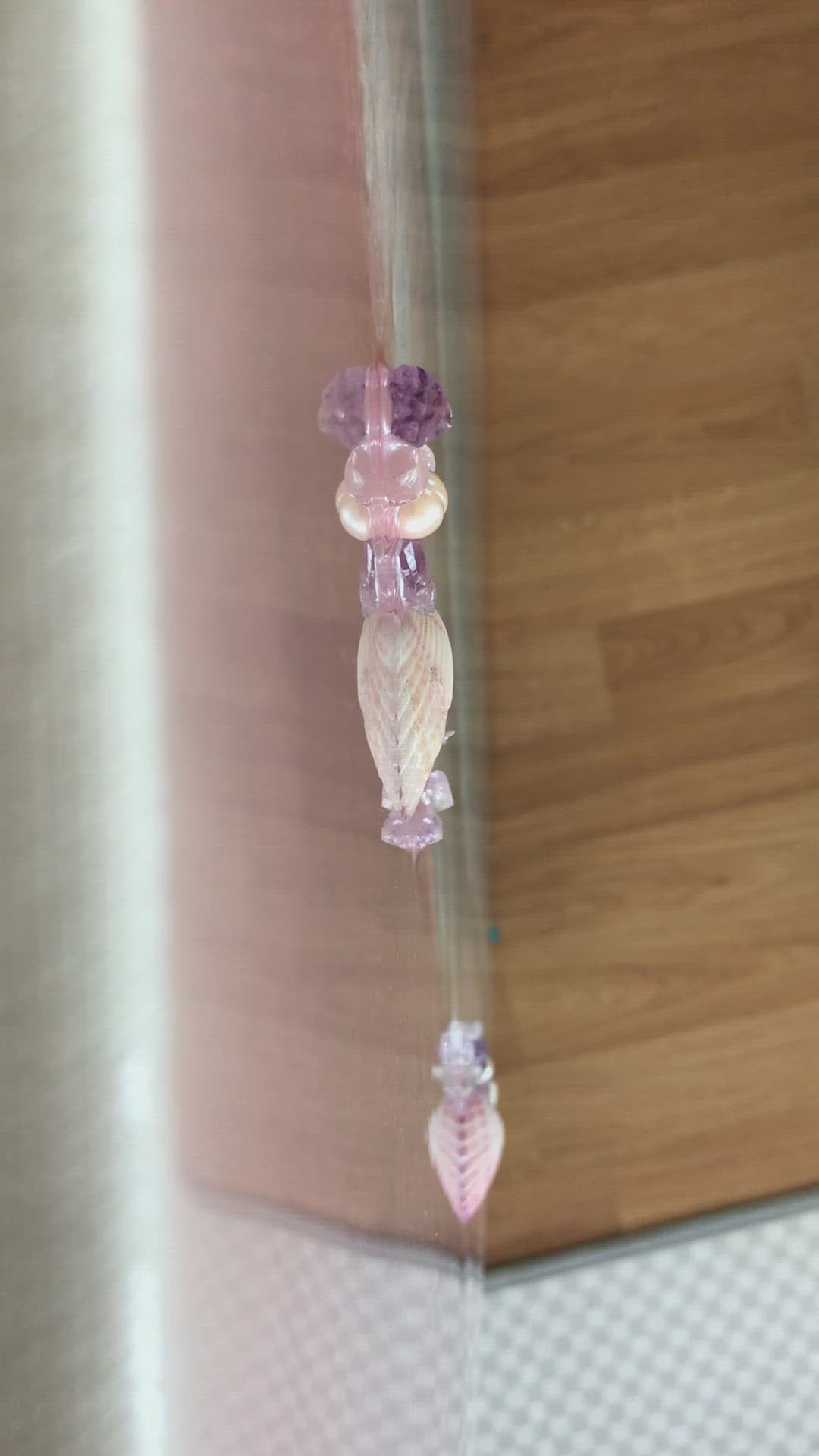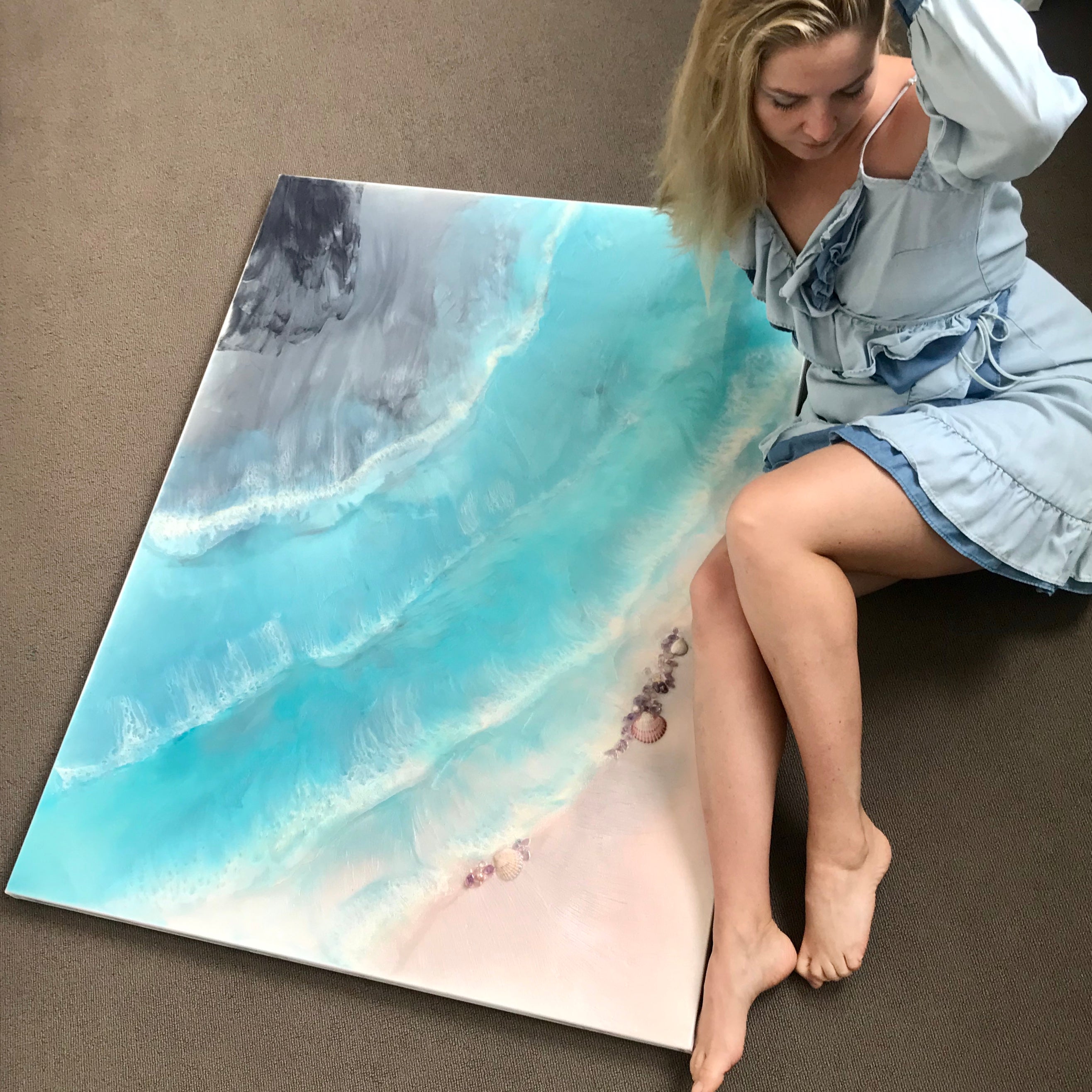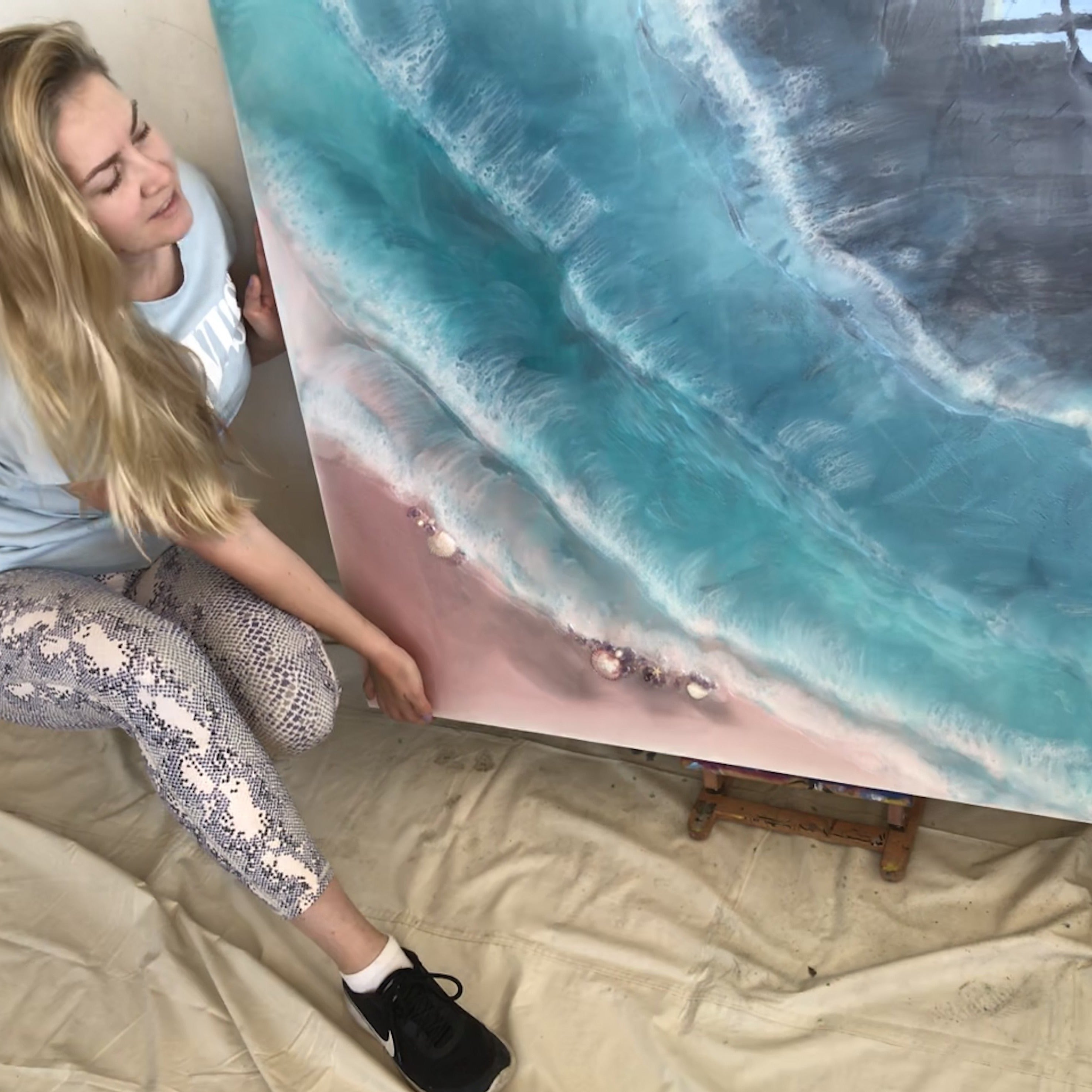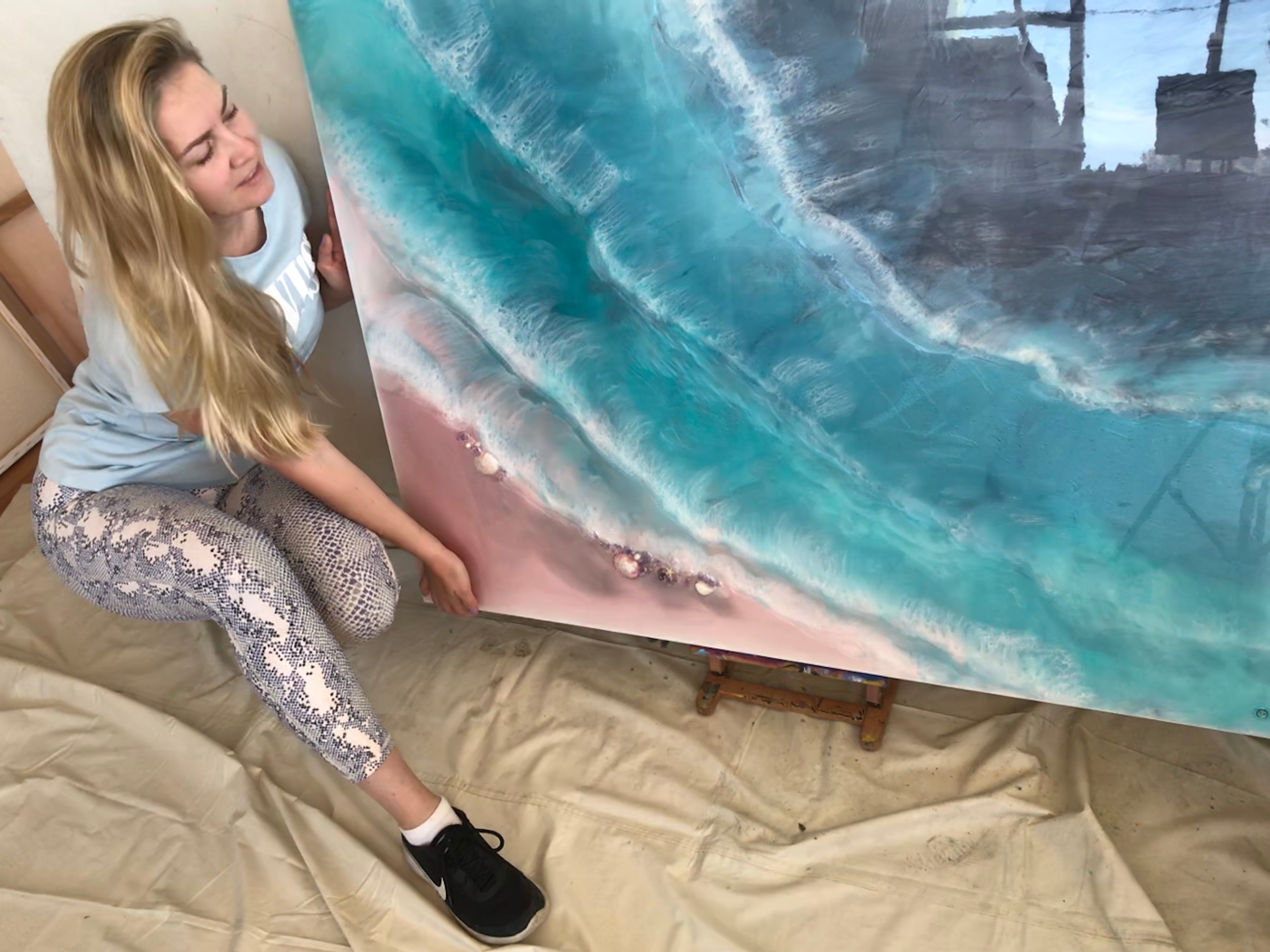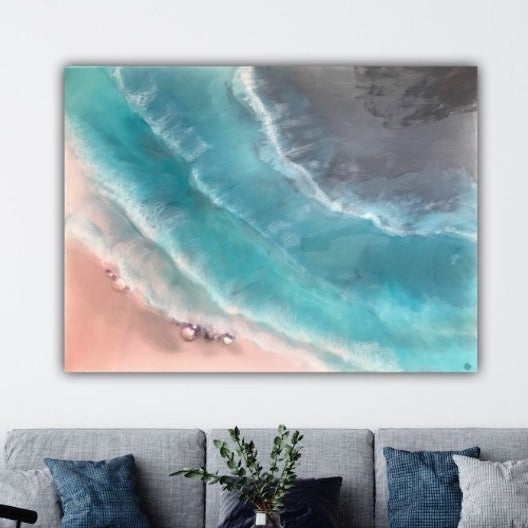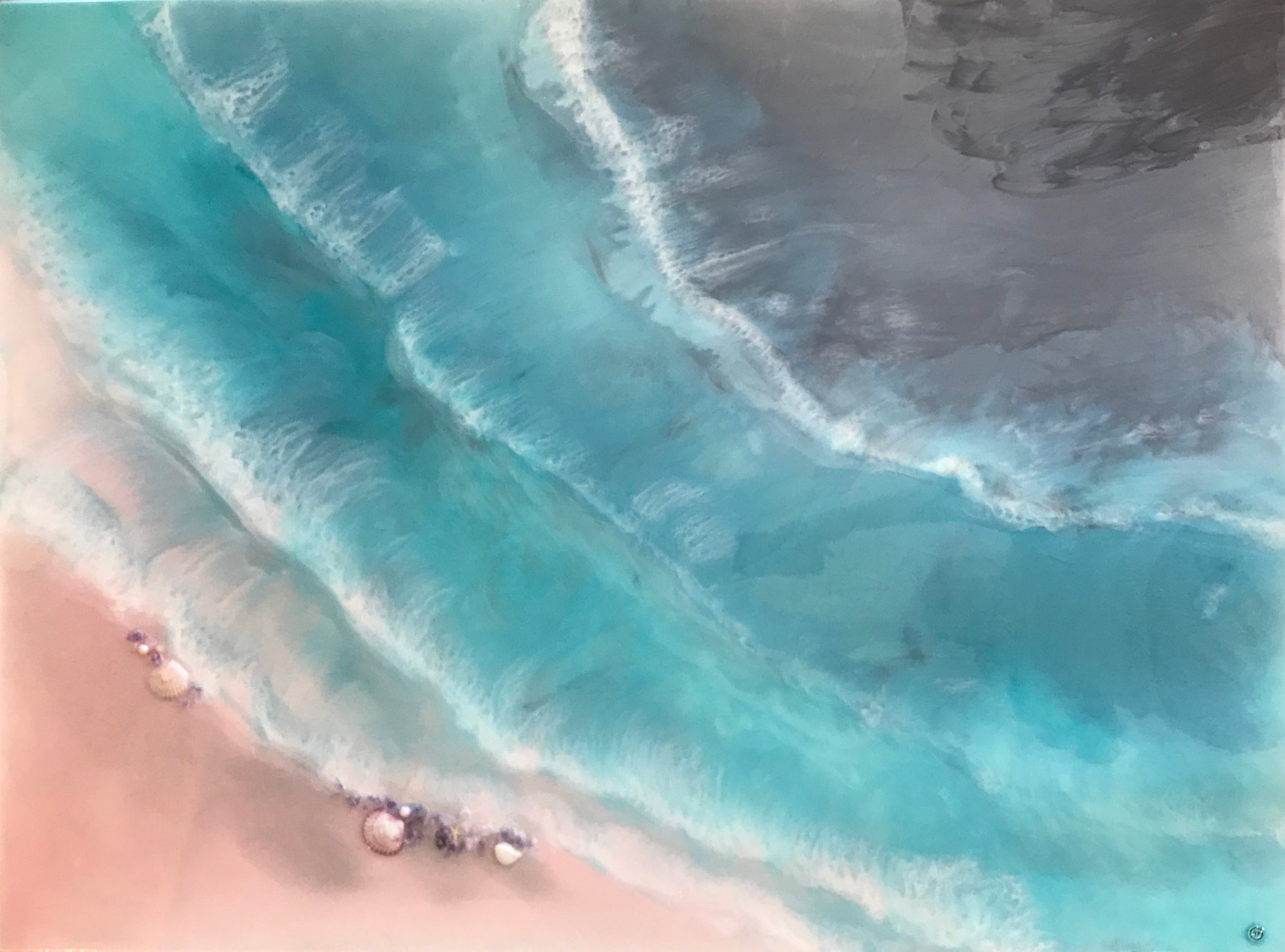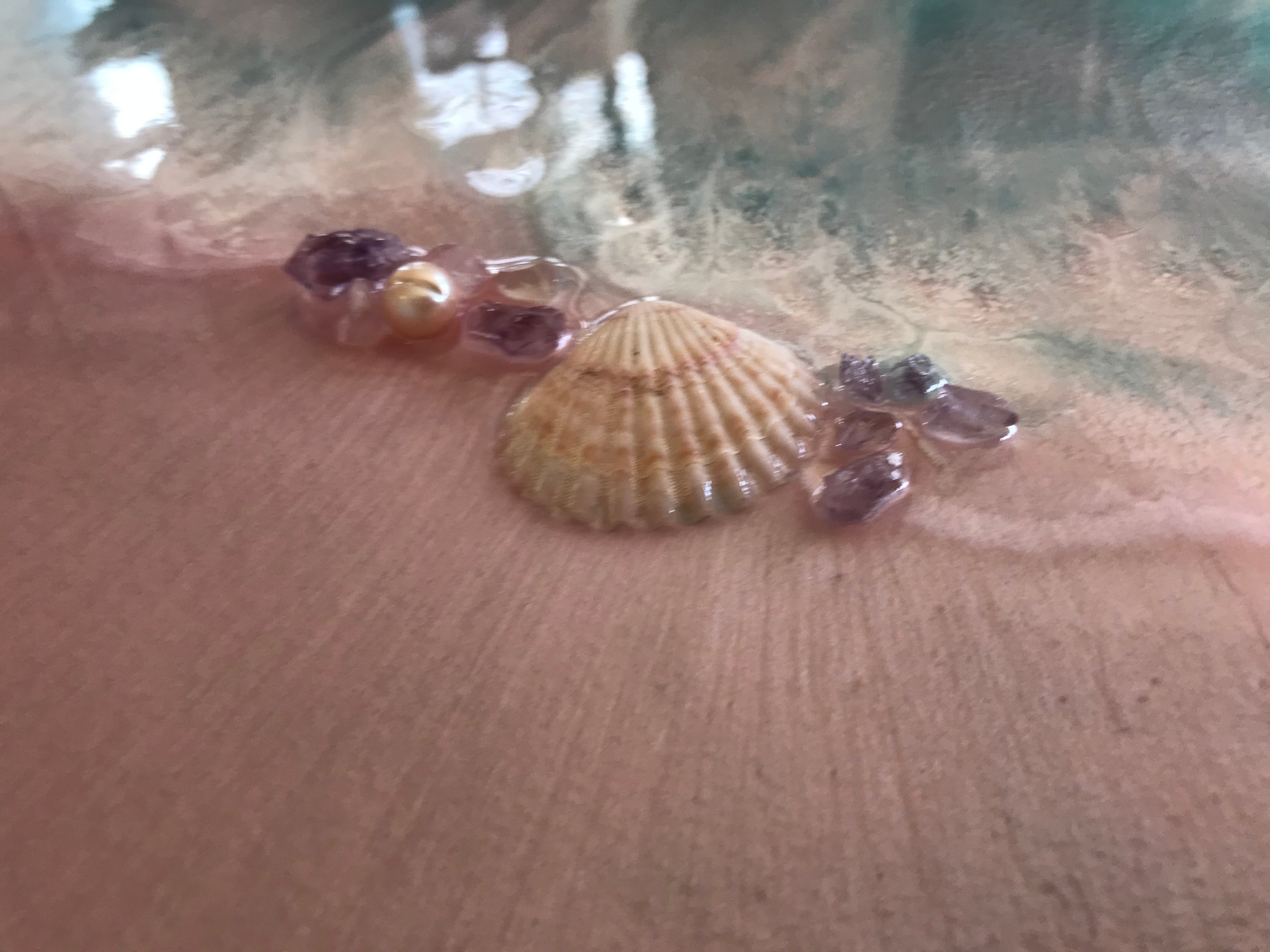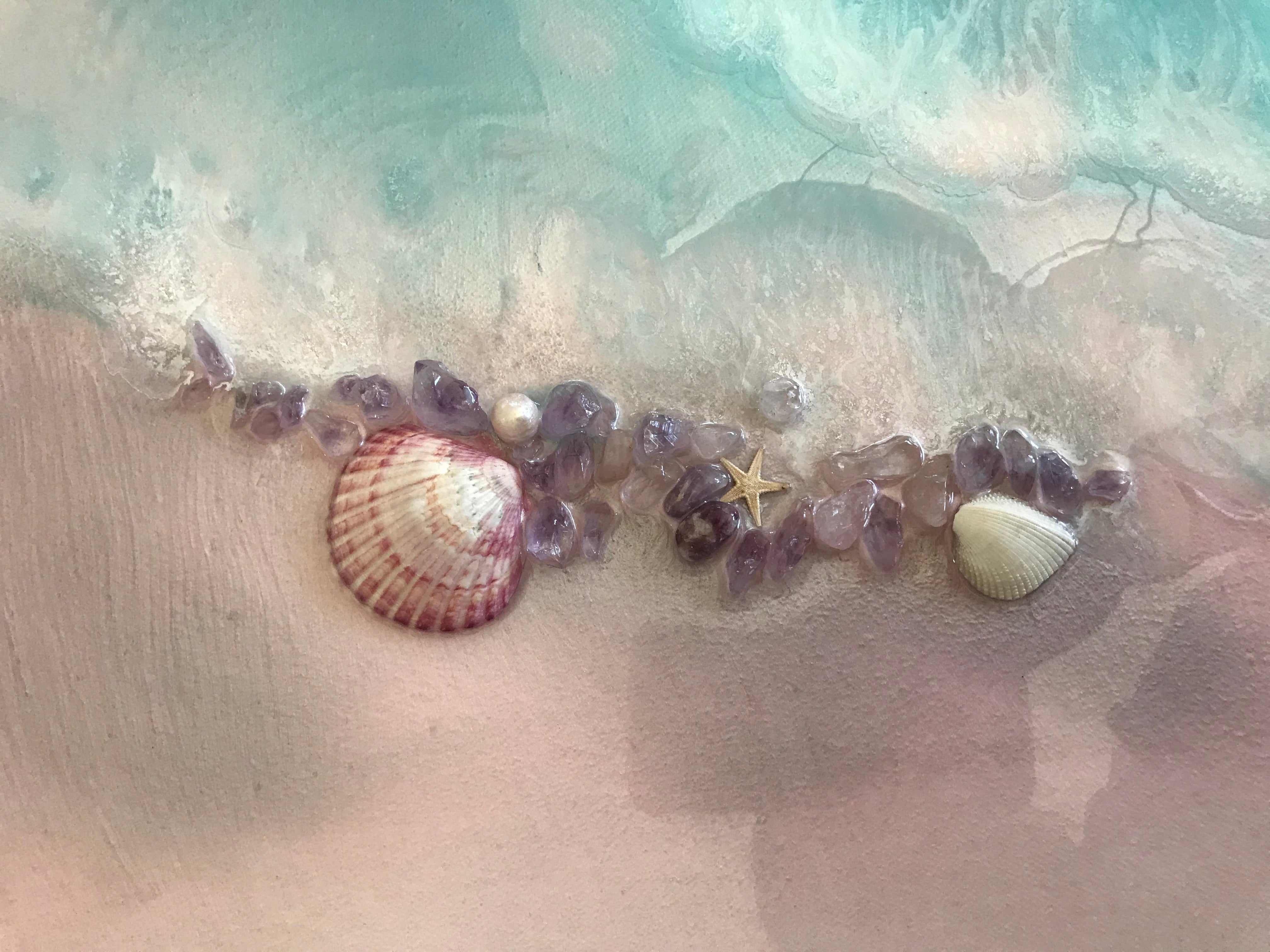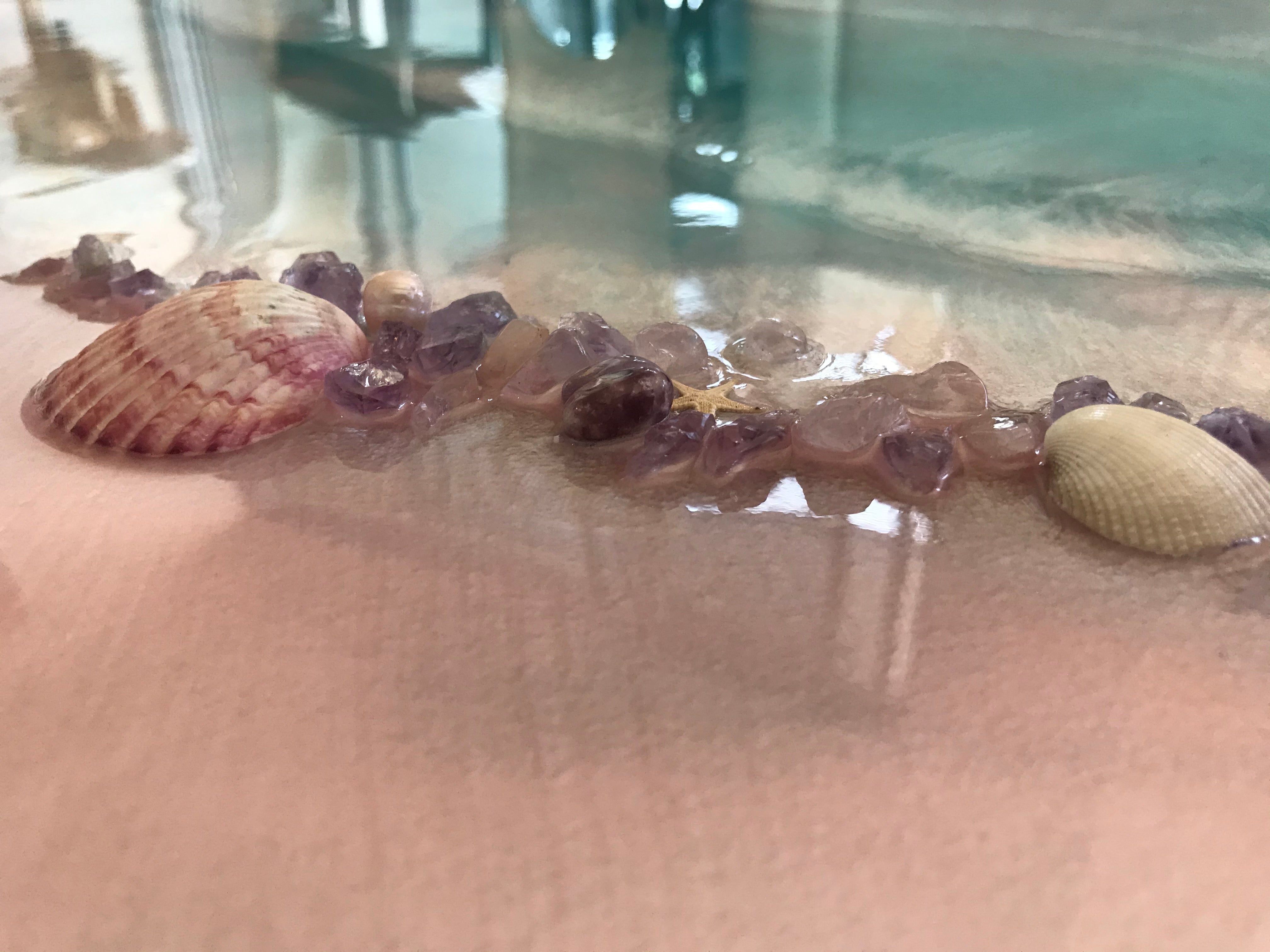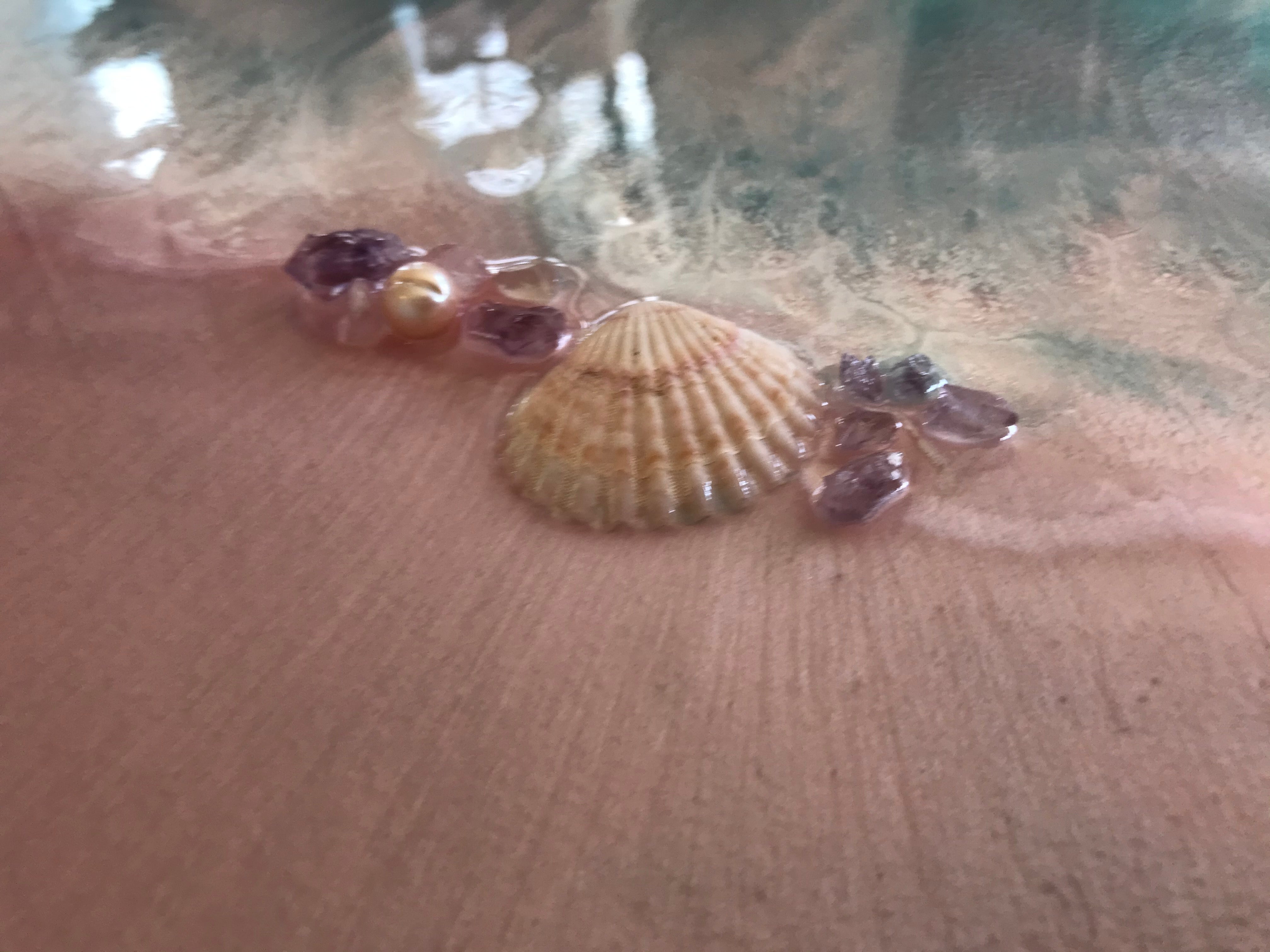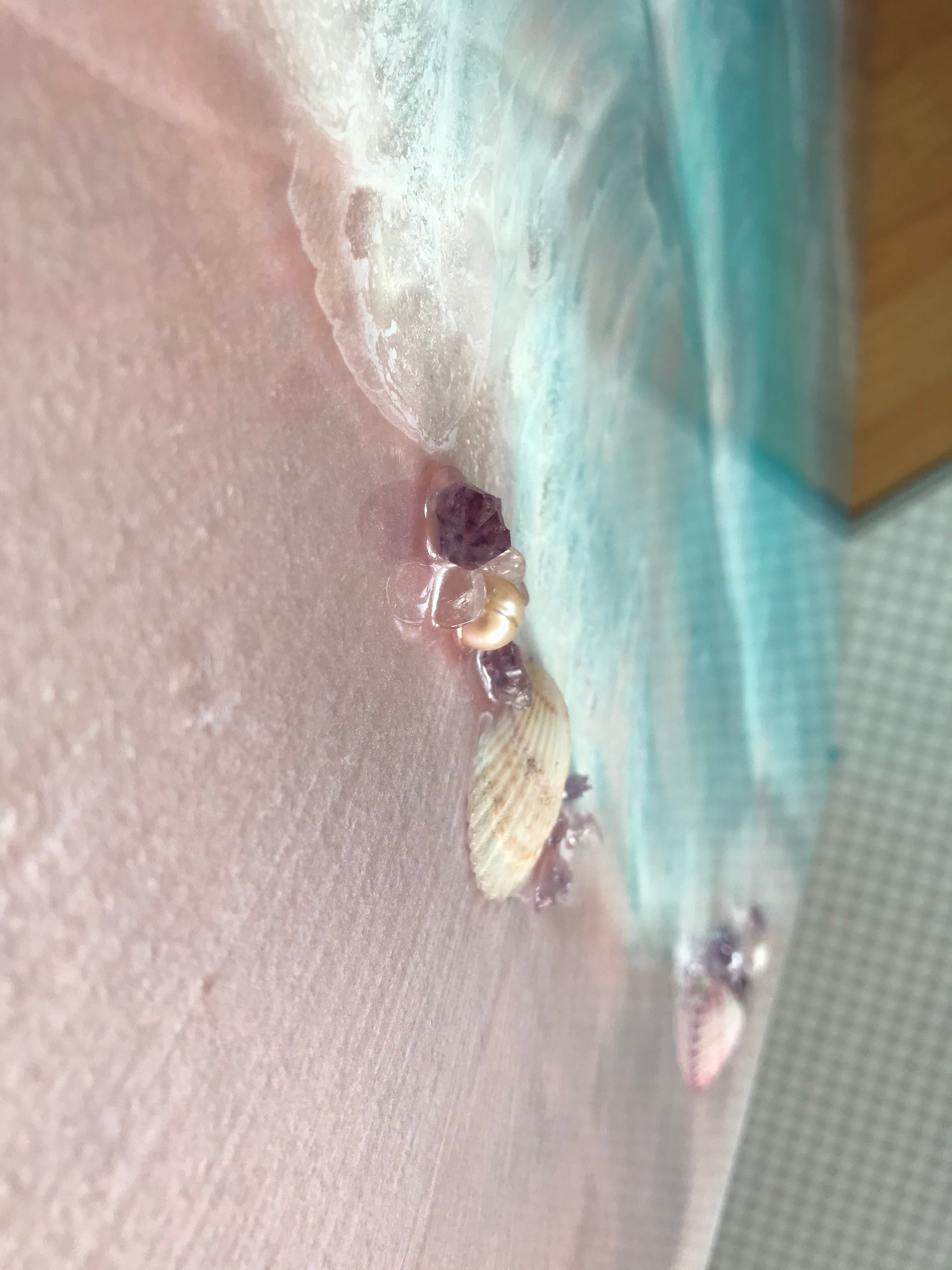 Coogee Coastal. Blue and Pink Ocean. Custom Size Original Artwork with Amethyst.
Original Silver grey and blue abstract wave on pastel muted pink sand beach  
Grey, soft pink and blue crash together to create this wondrous depiction of coastal life inspired by Coogee Beach. Embellished with amethyst and seashells, this unique original artwork will be an enchanting addition to any space.  
Amethyst is a natural tranquiliser, it relieves stress and strain, soothes irritability, balances mood swings, dispels anger, rage, fear and anxiety. Alleviates sadness and grief, and dissolves negativity. Amethyst activates spiritual awareness, opens intuition and enhances psychic abilities. 
Handcrafted genuine Amethyst crystals and genuine Pink Pearls accents stick out by 1-1,5 cm from glass-like epoxy surface. 
Features: 
Multi-colored hymn to coastal beauty
Hand crafted genuine Amethyst crystals and genuine Pink Pearls accents
Epoxy resin coating for preservation
Size:
Custom Made to Order Commission looking similar to the photo
Painting takes 5-10 days
on photo - 90x135 cm
made on stretched canvas and ready to hang with string attached to the back 
Please email us to get more videos and photos of this artwork at antuanelleart@gmail.com  
Contact Me to get Free Mock up on Your wall
Chat Now - Send me a photo of Your wall and get Free Mock Up
Click "Chat" icon on right bottom corner of the page