15% OFF ALL Prints & Free Shipping. 50$ OFF Boho Neutral - Use Code [50$off]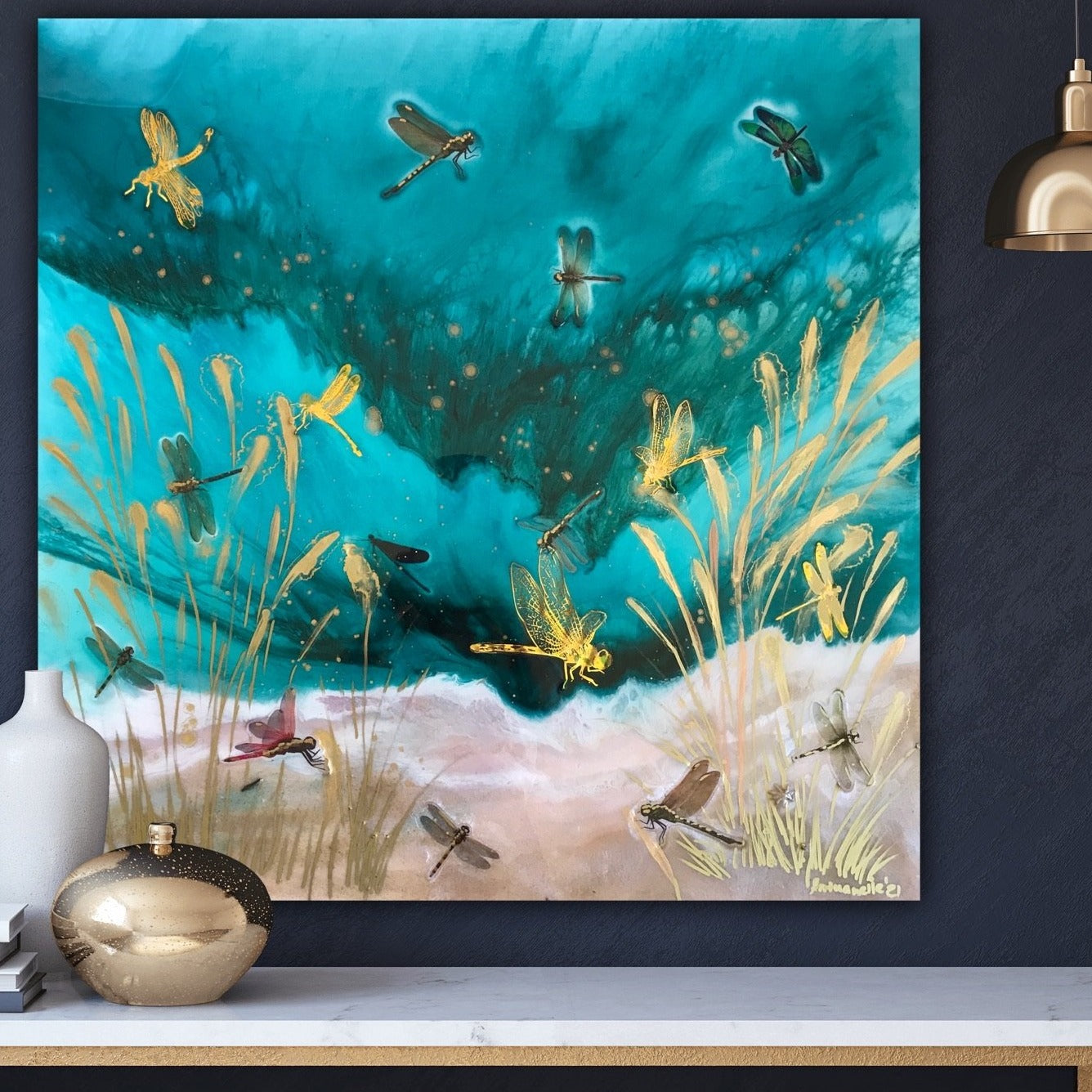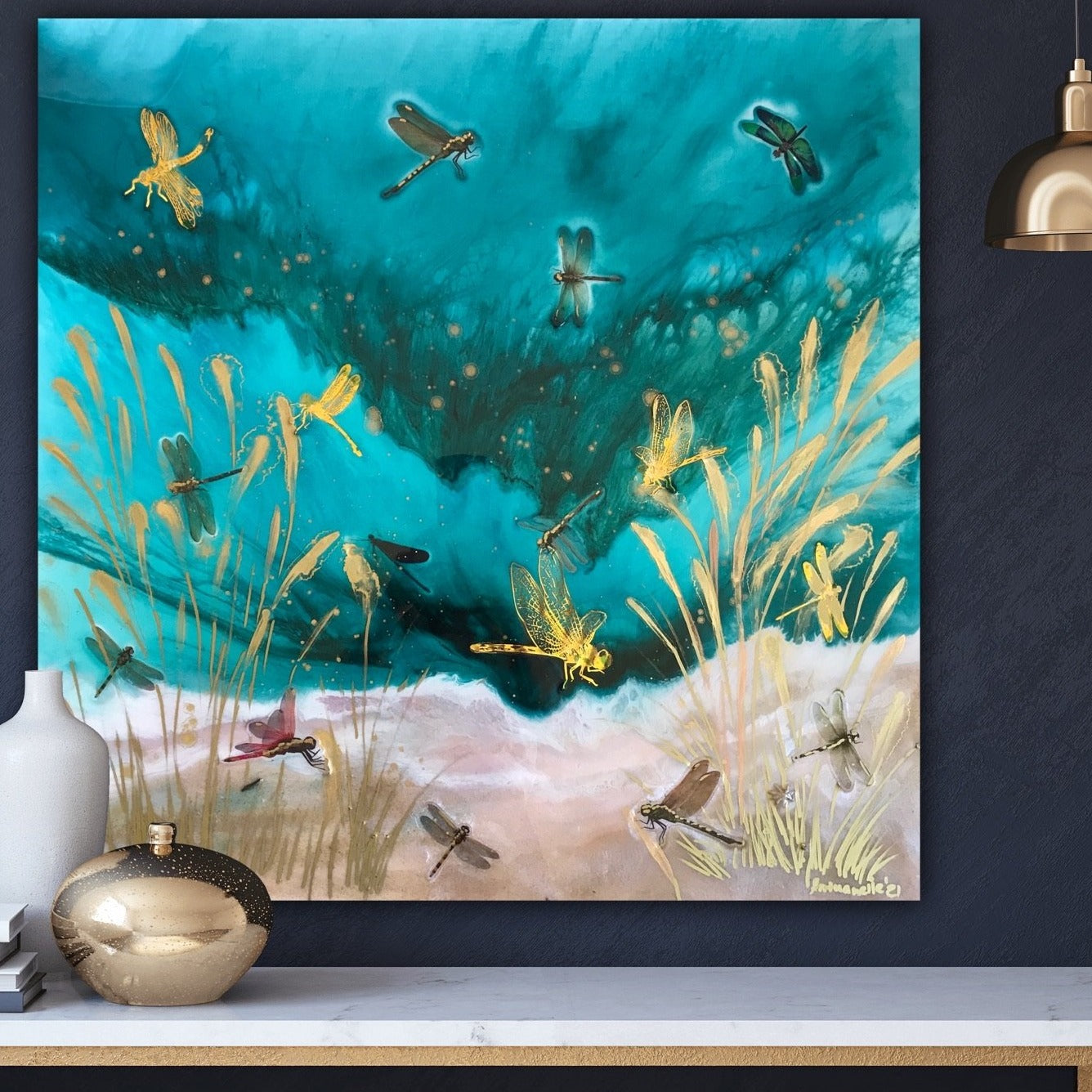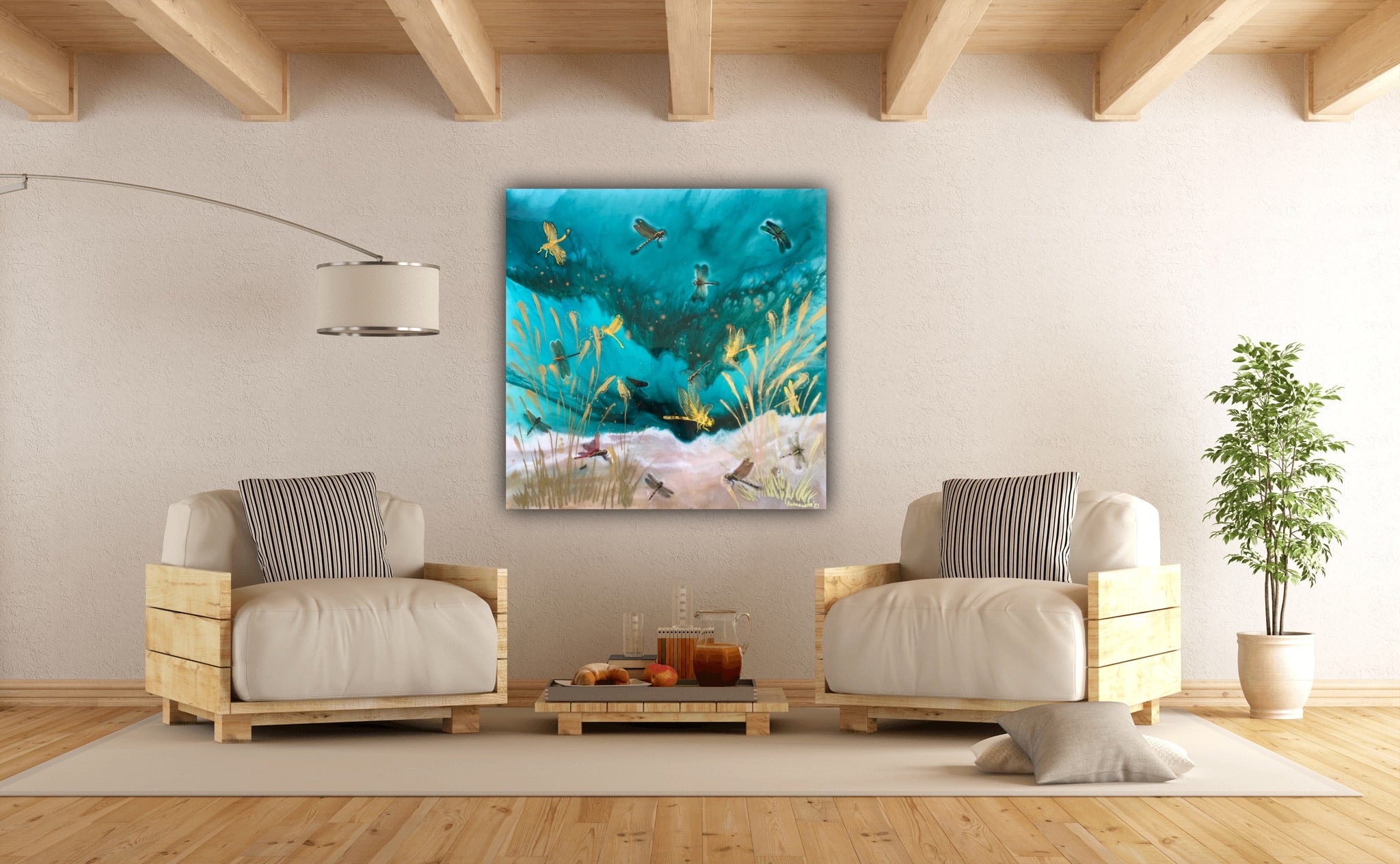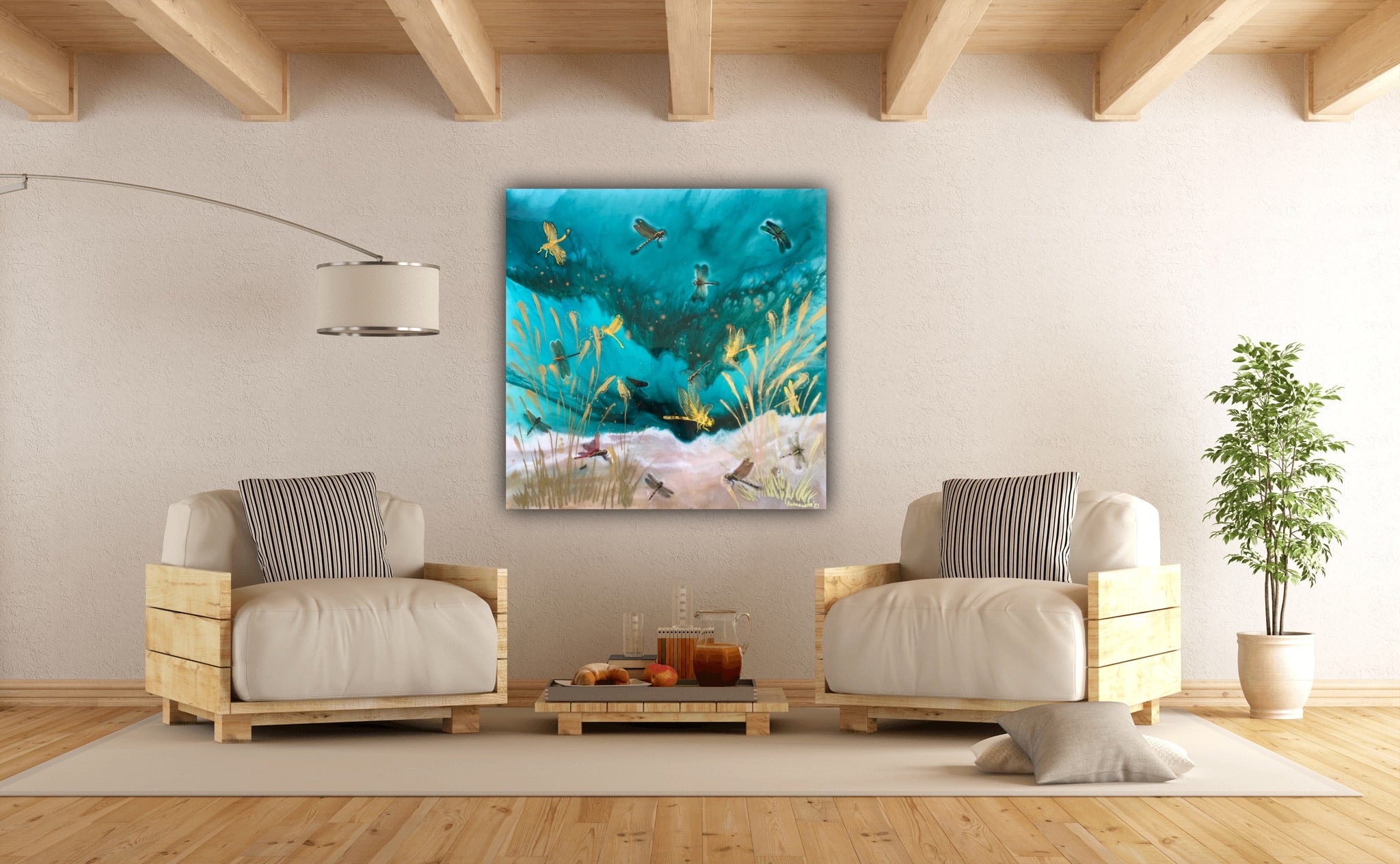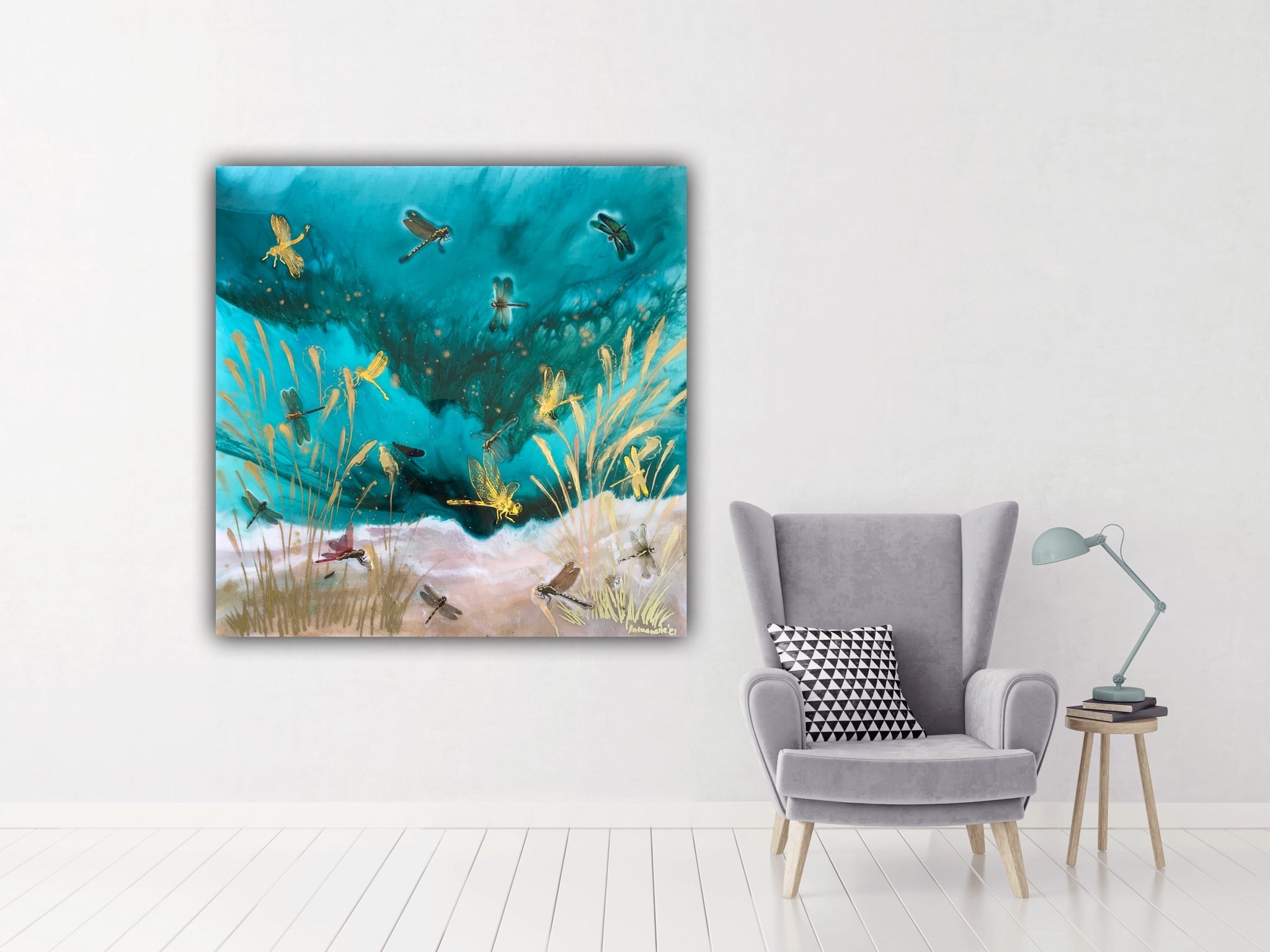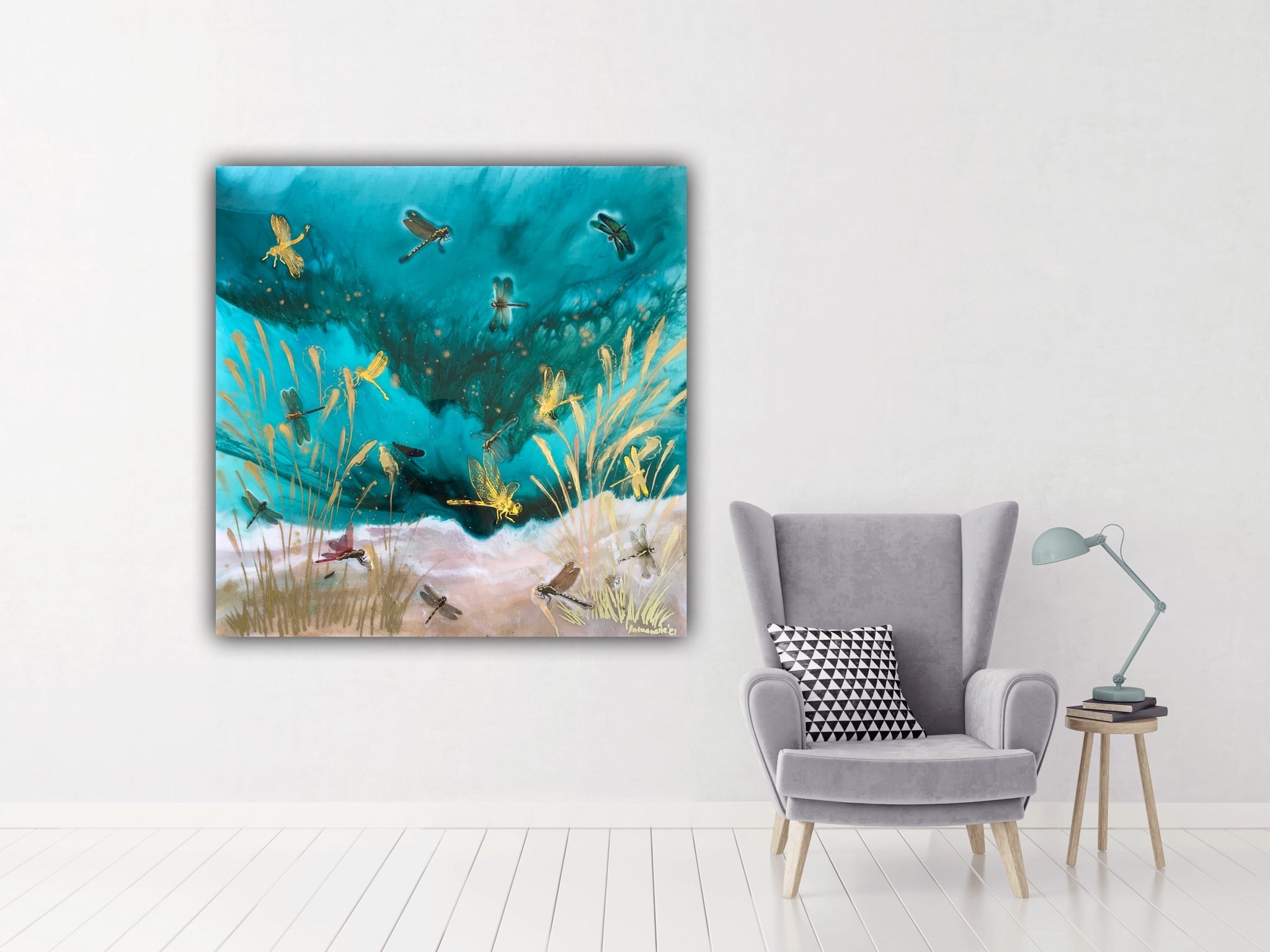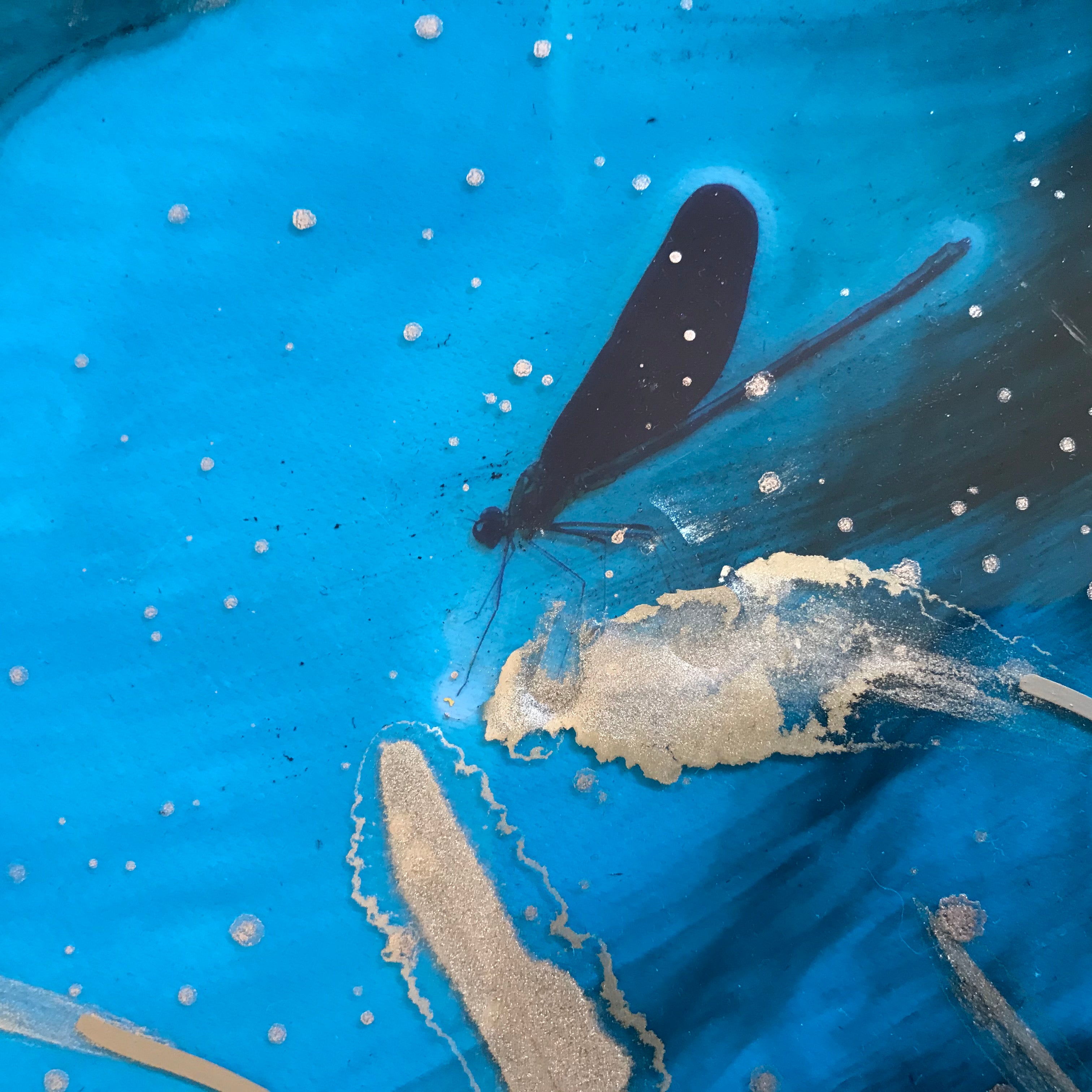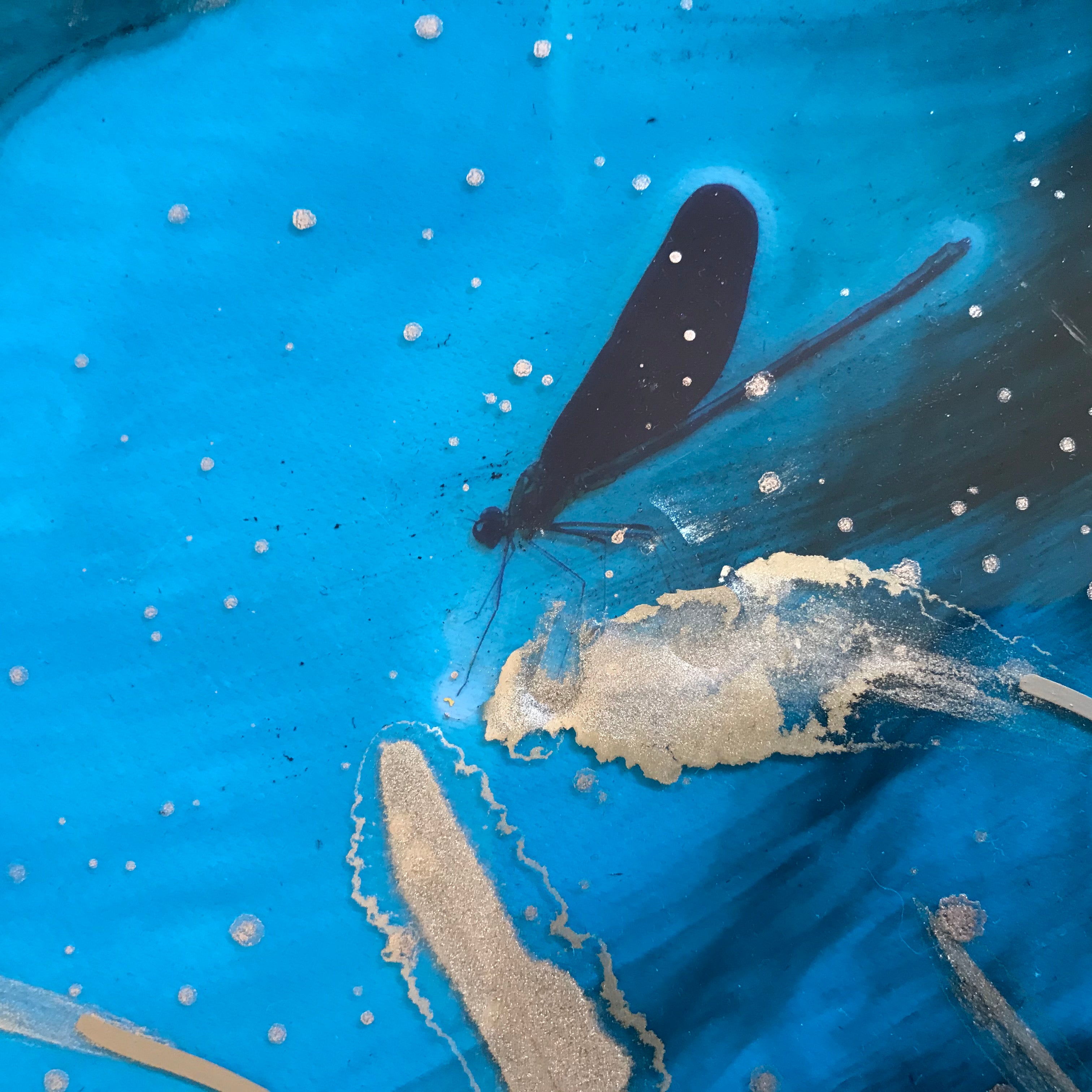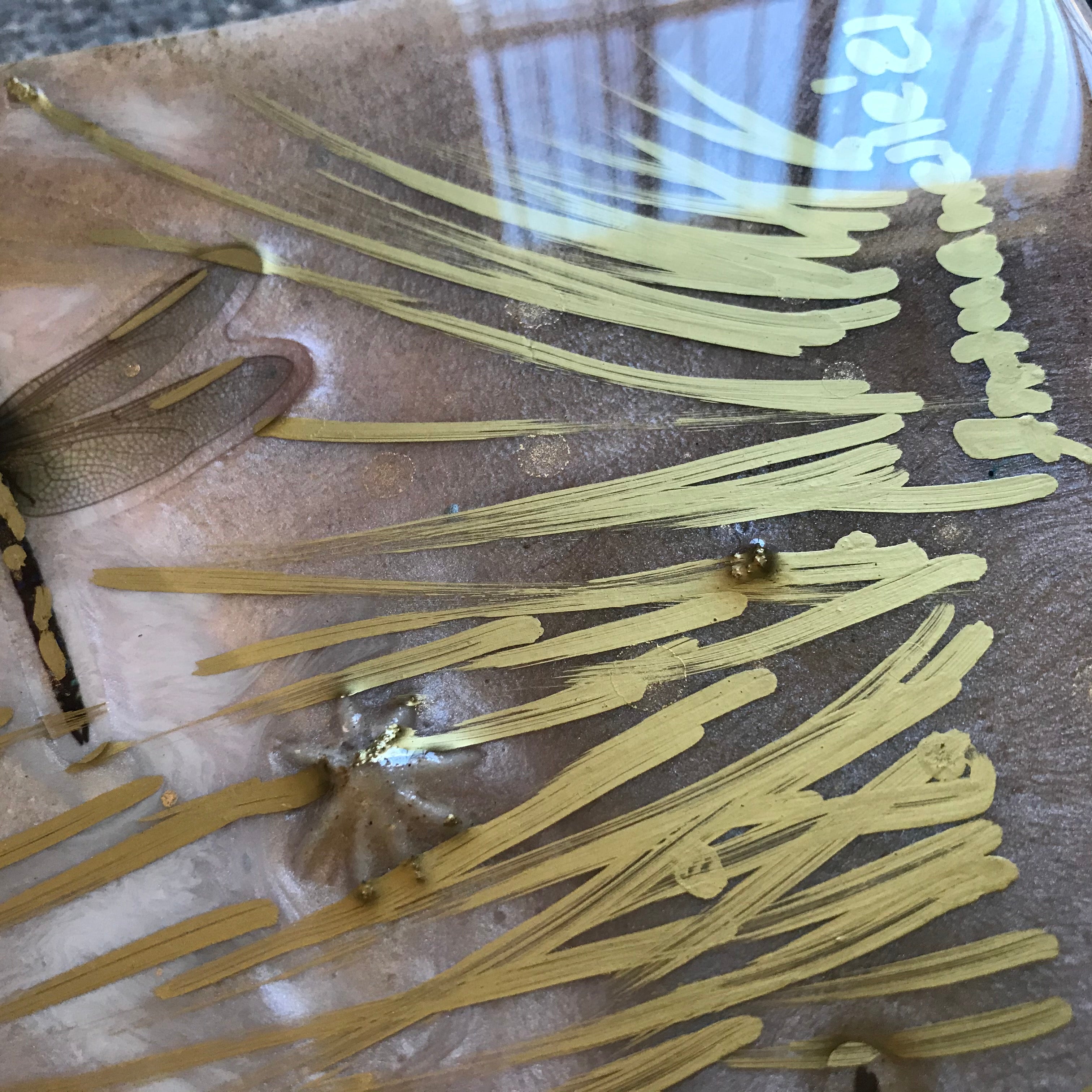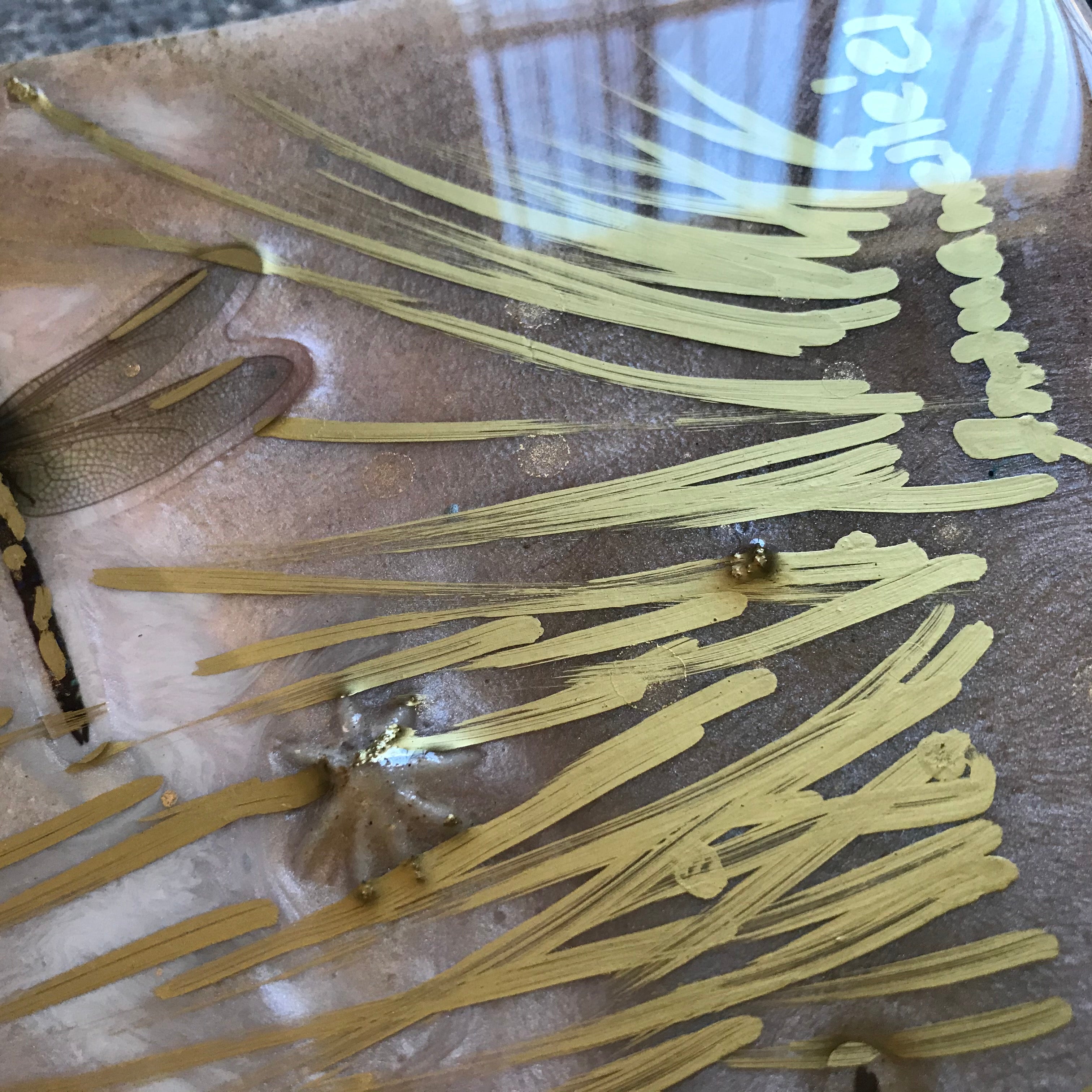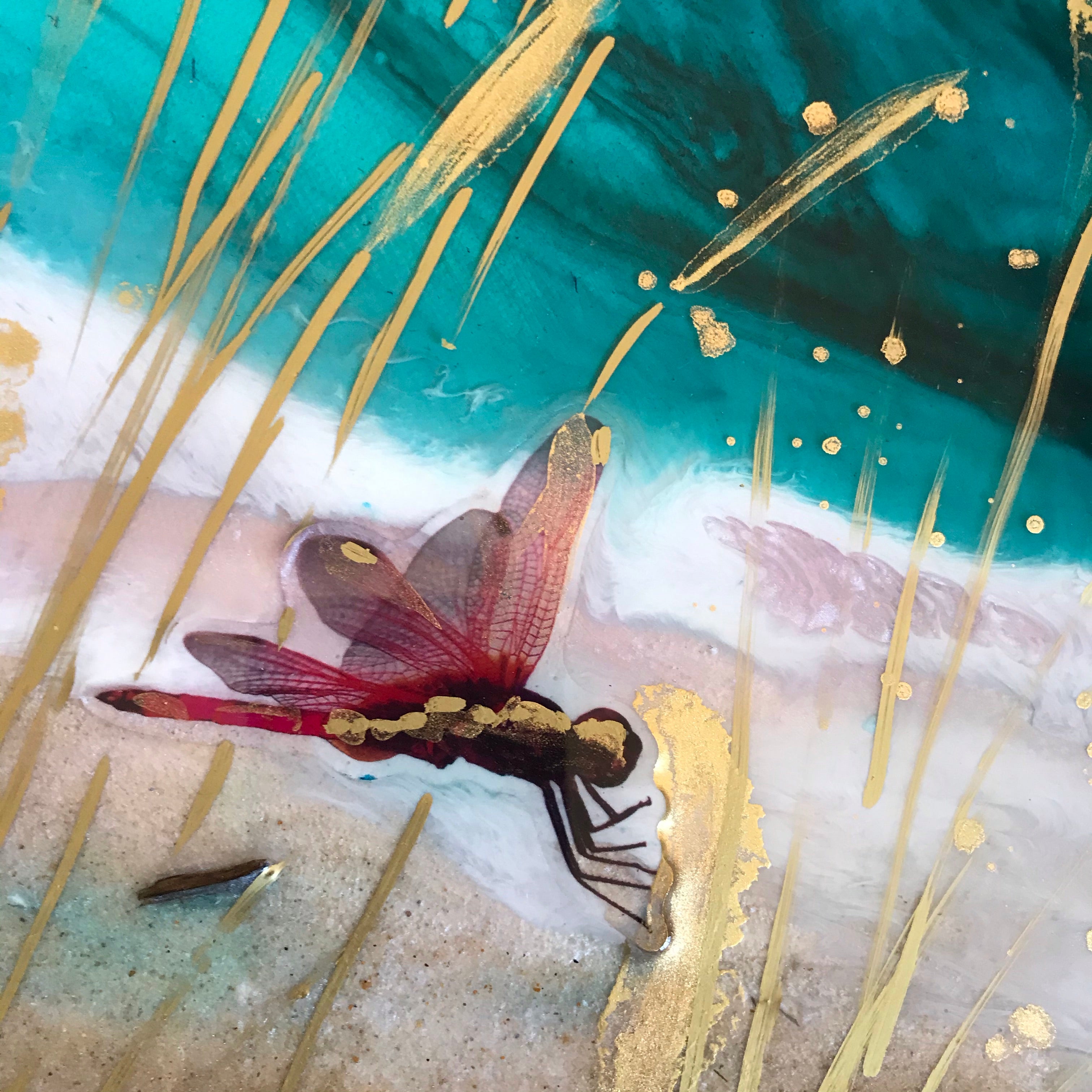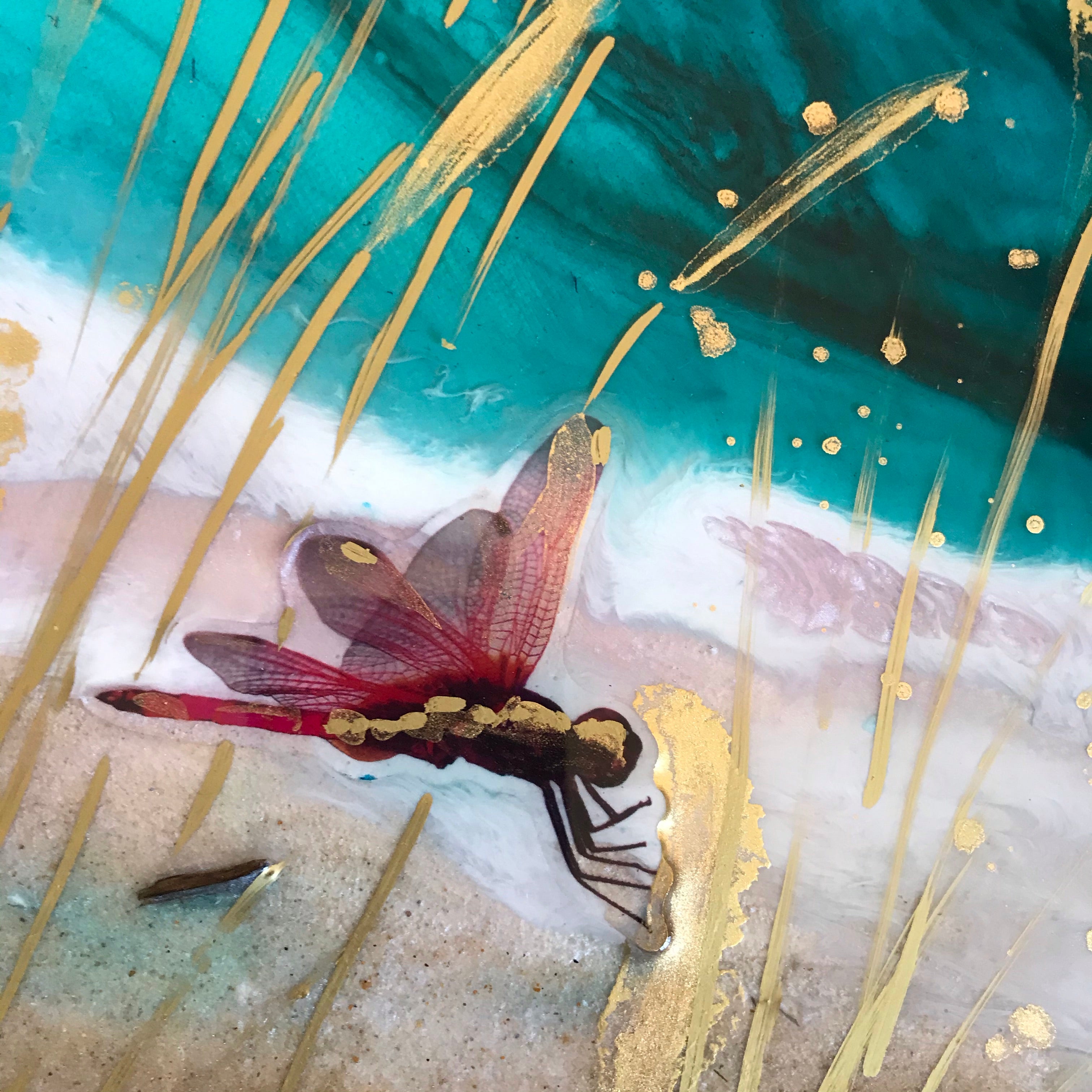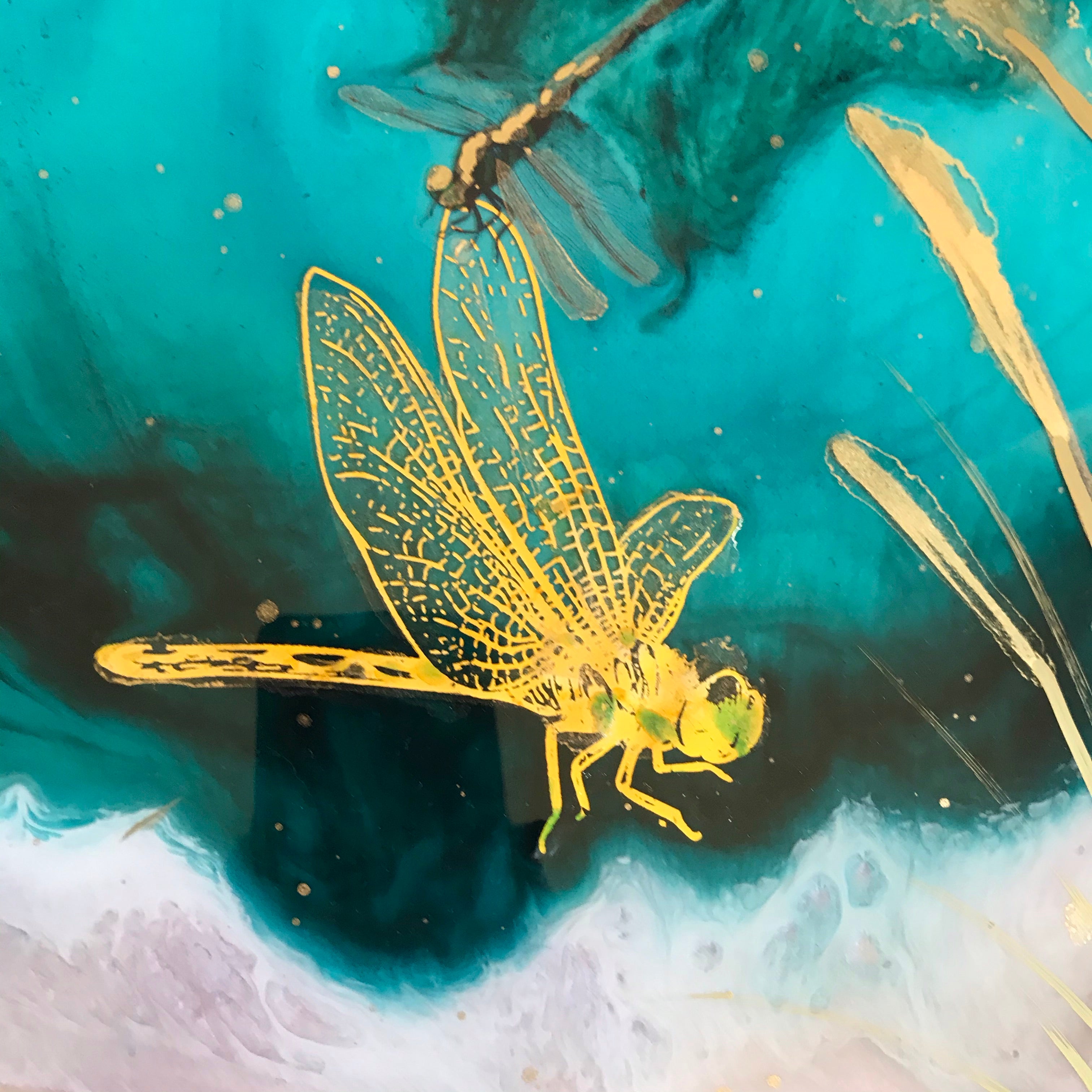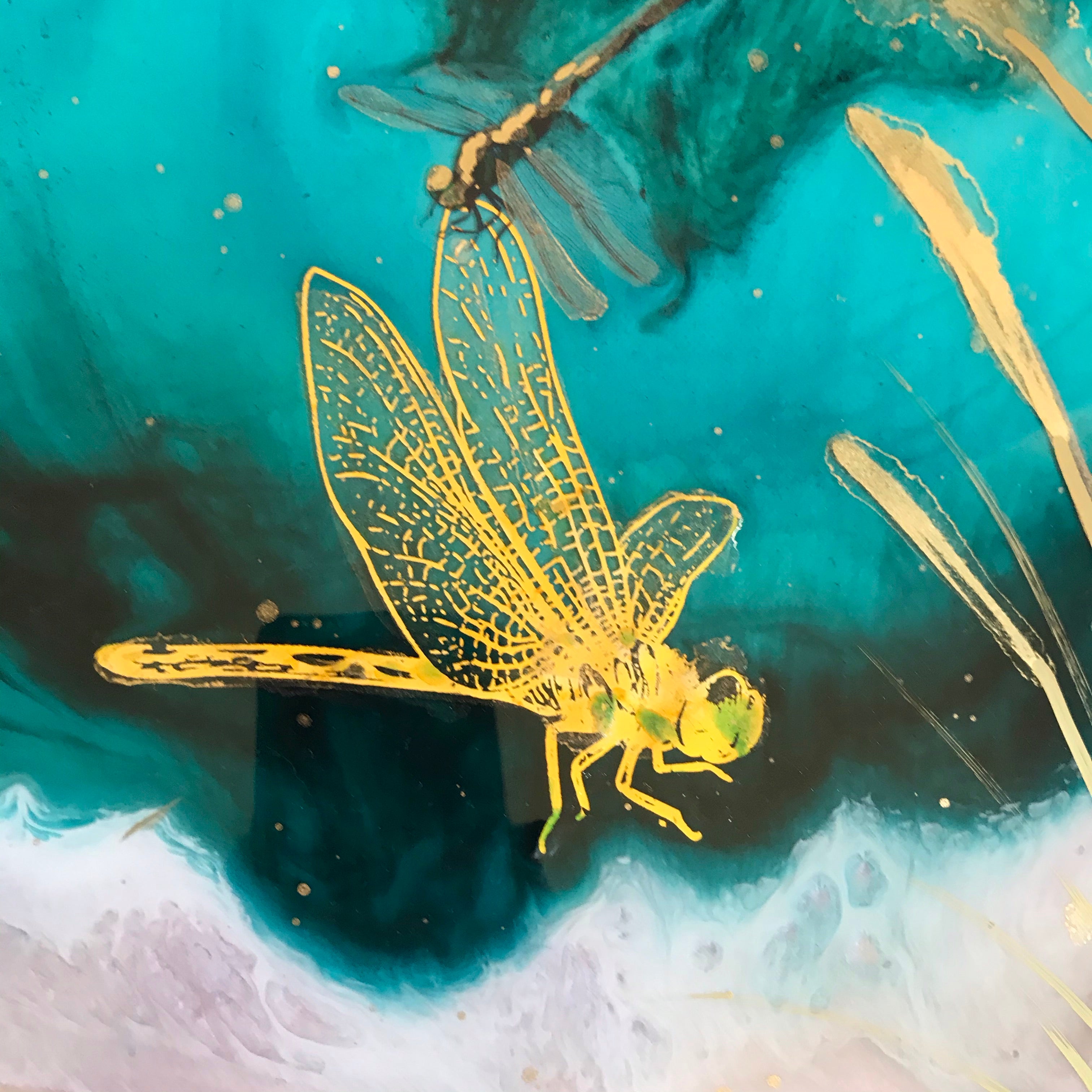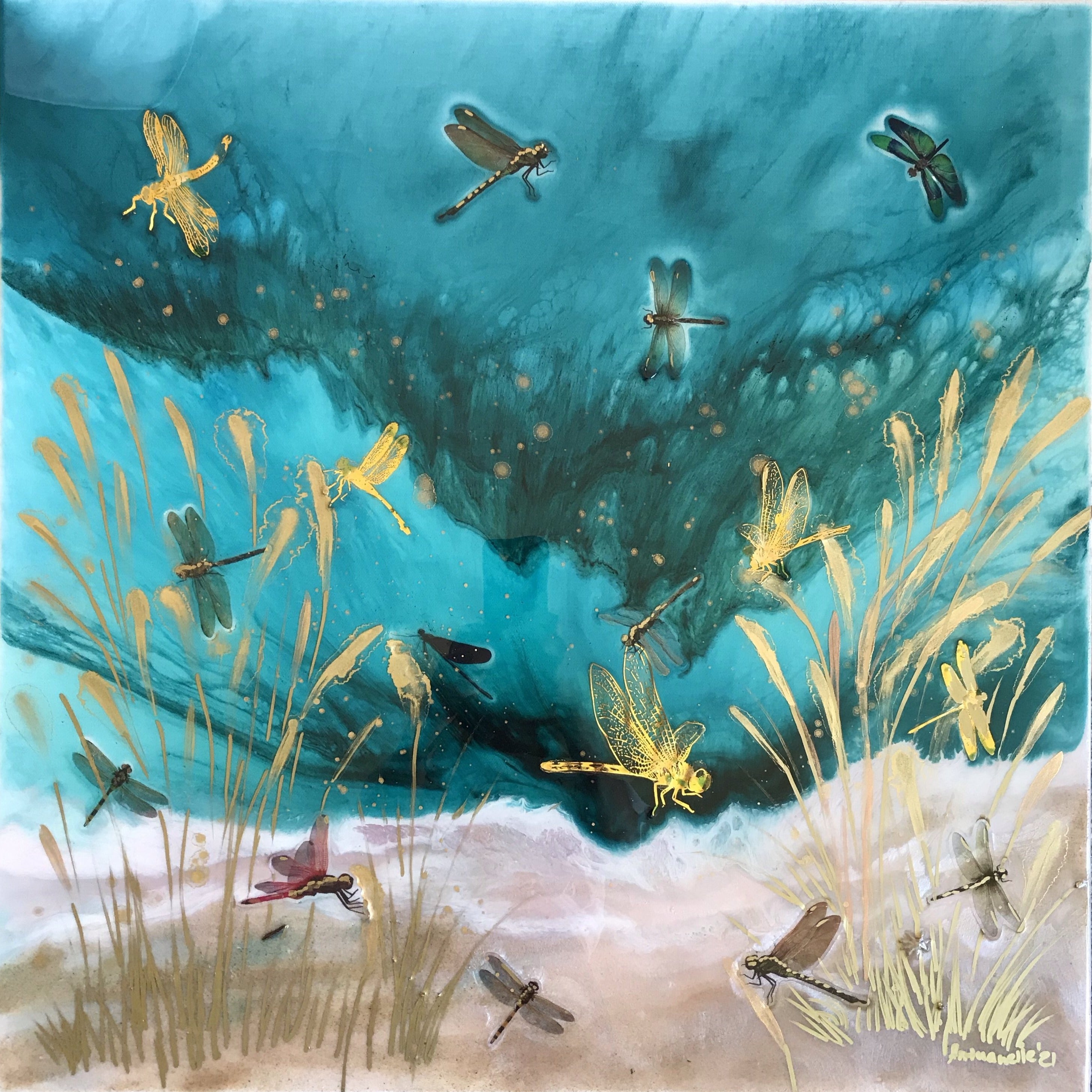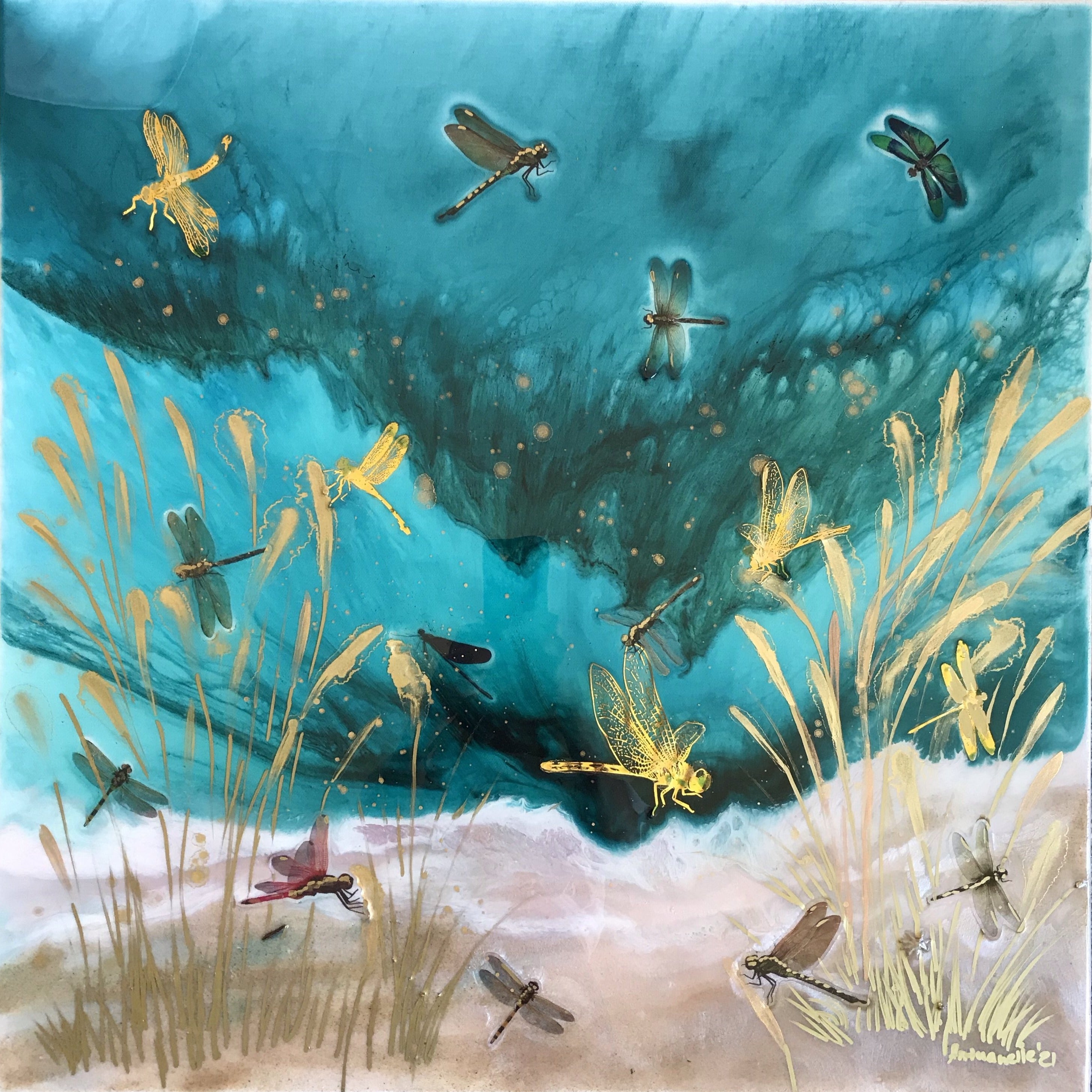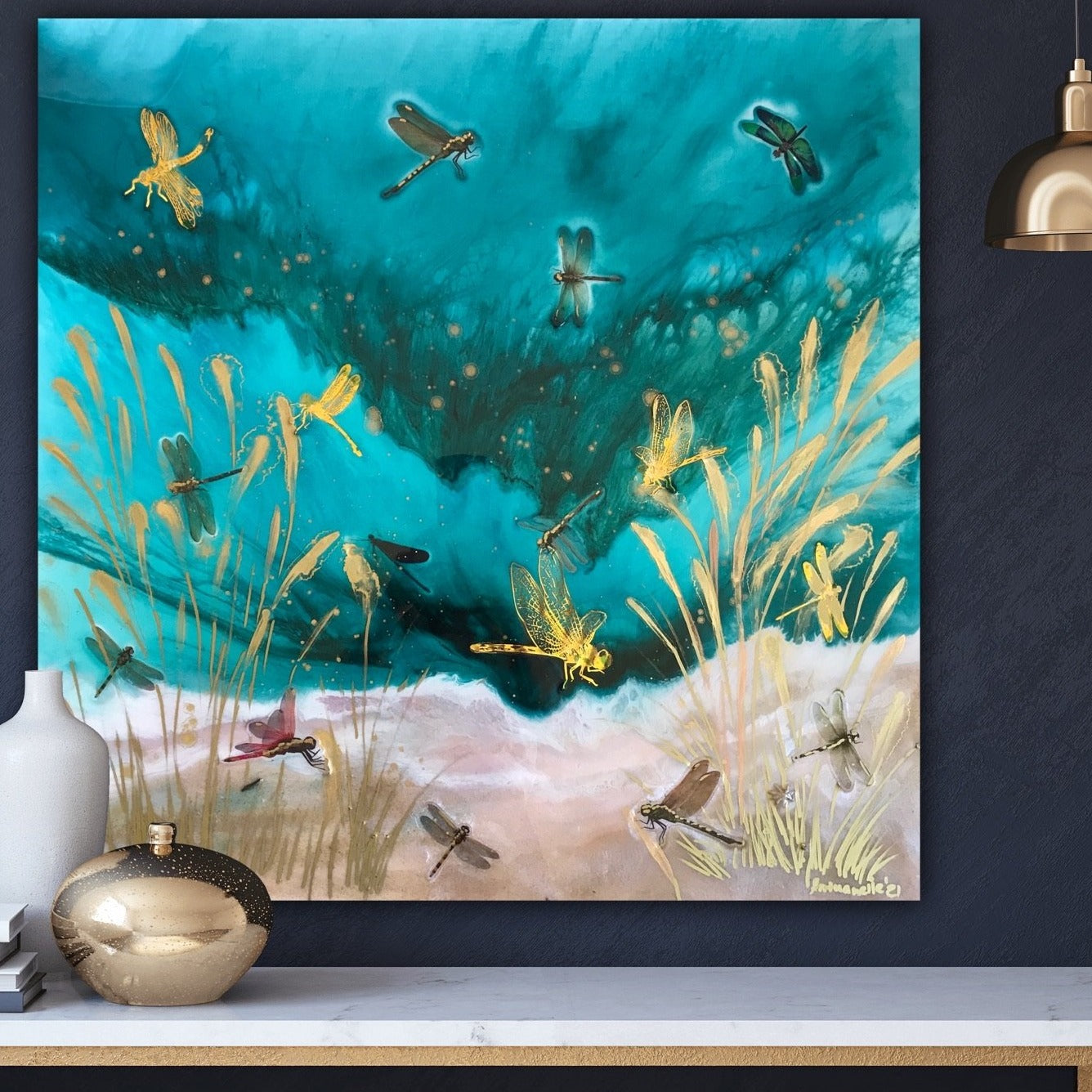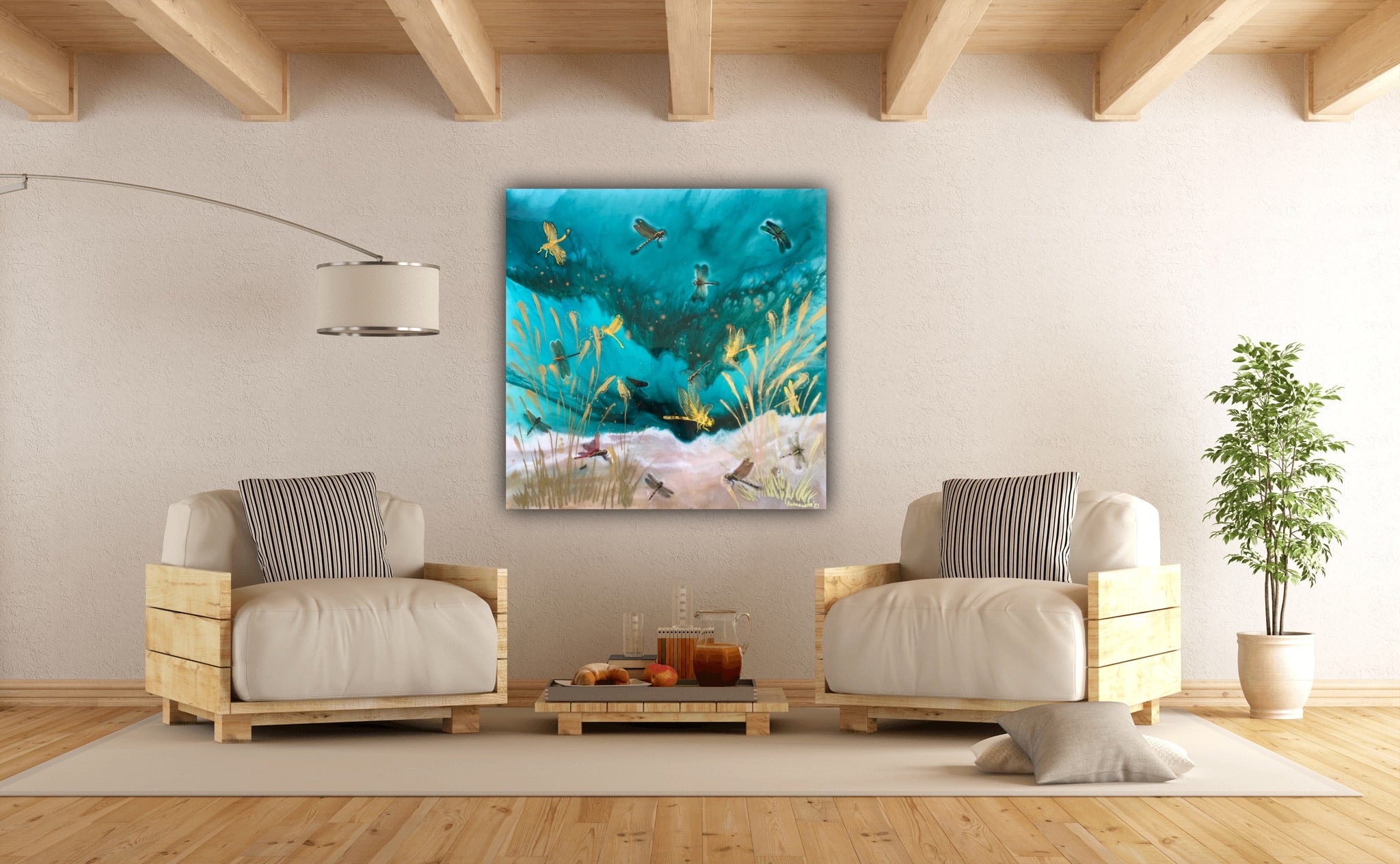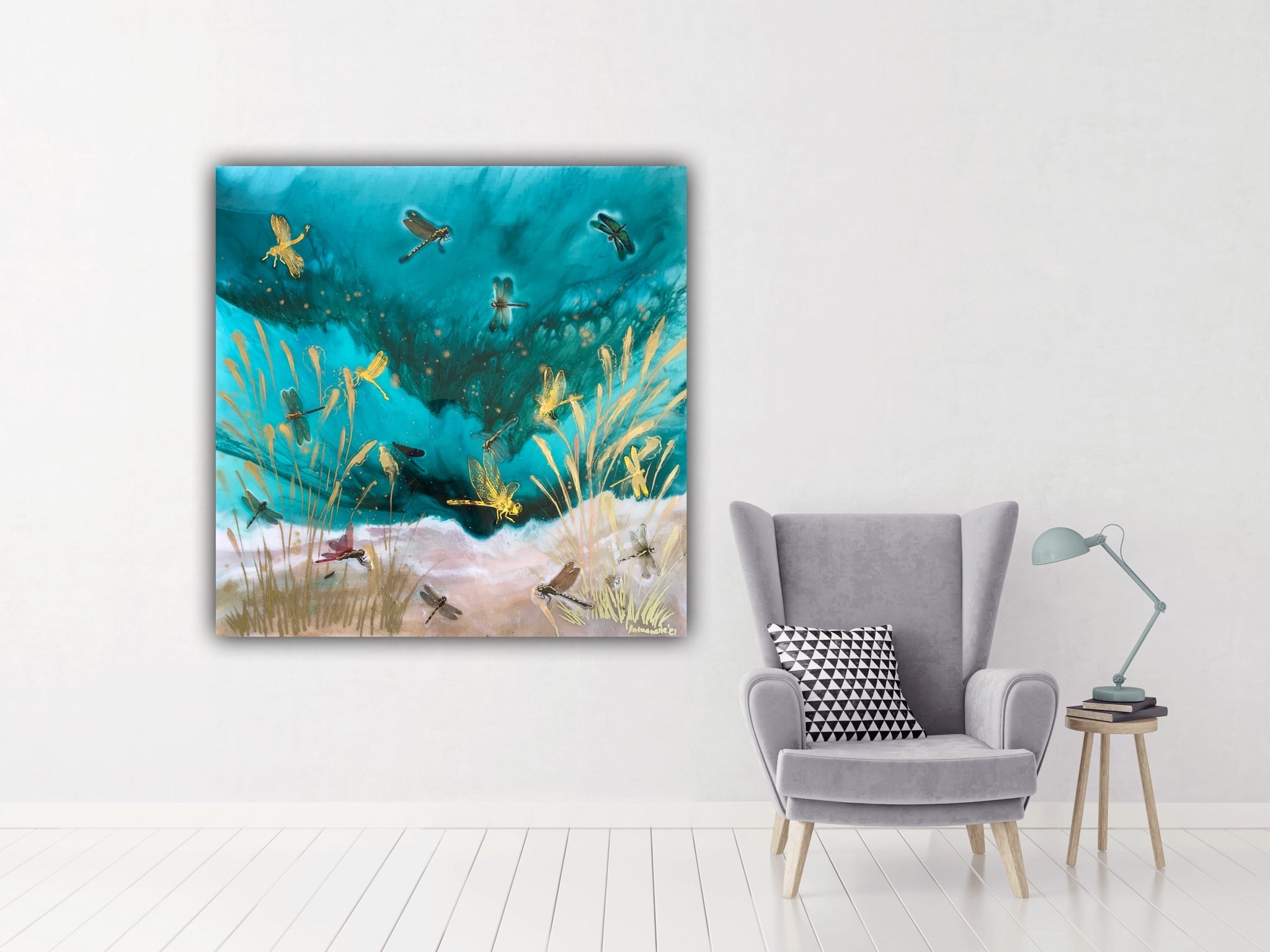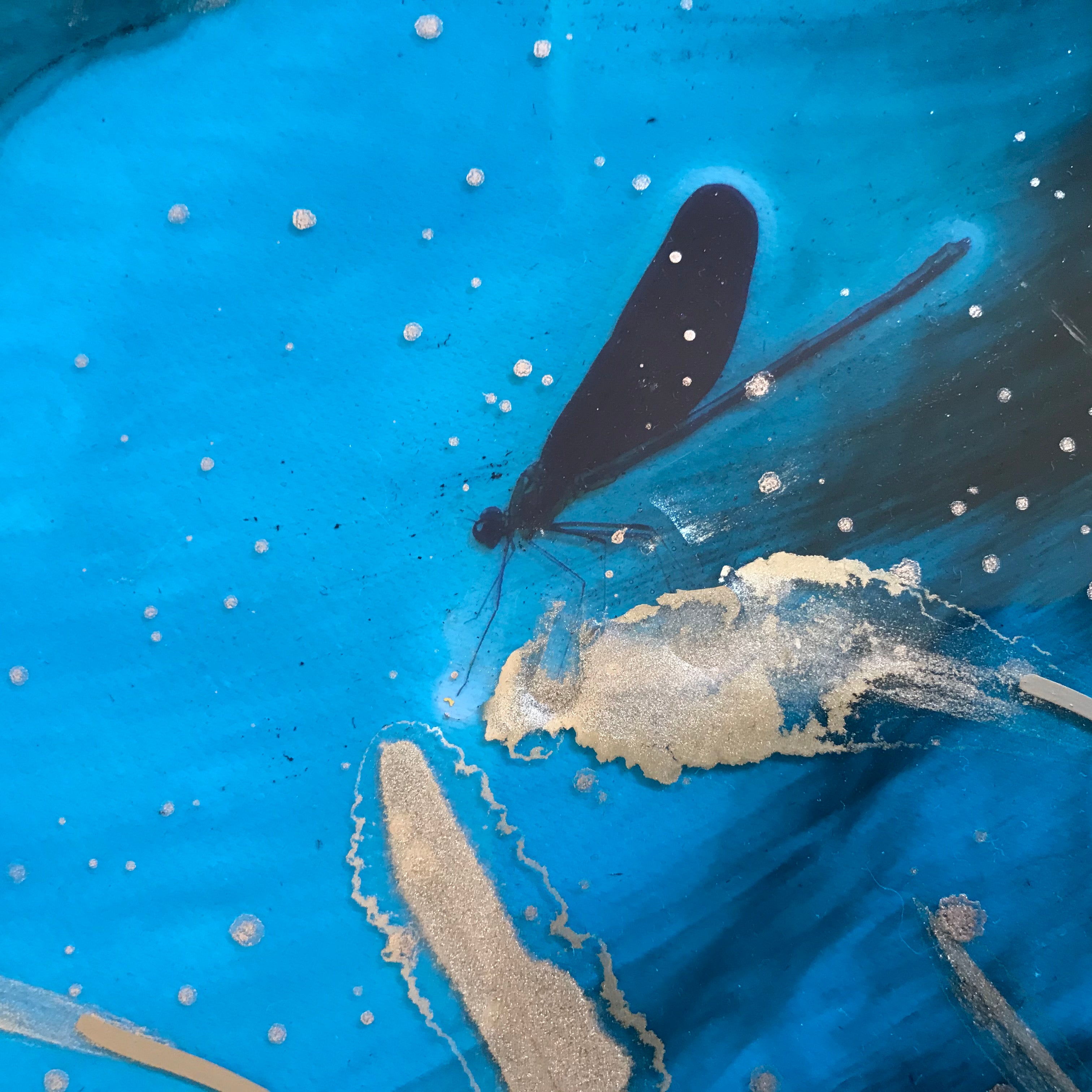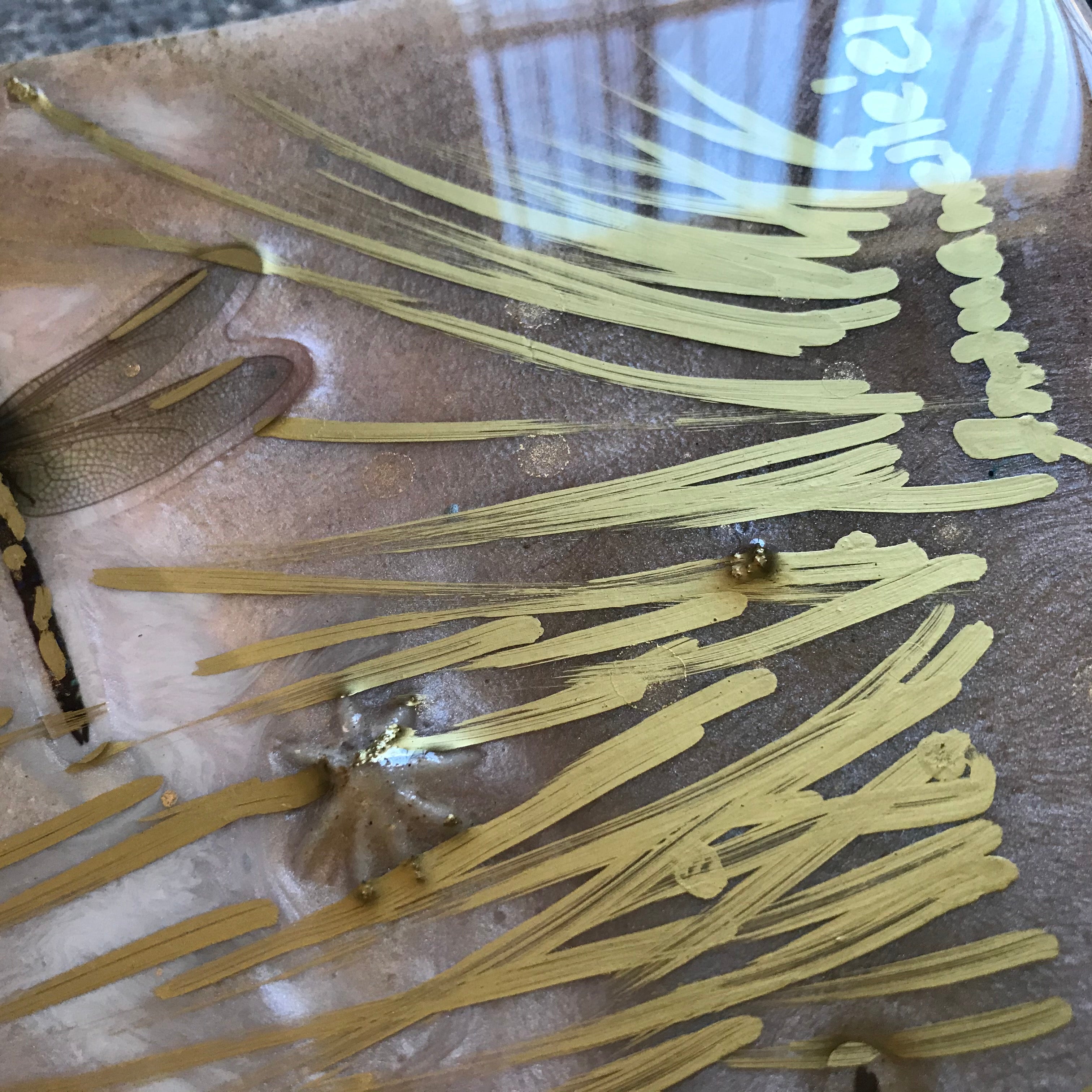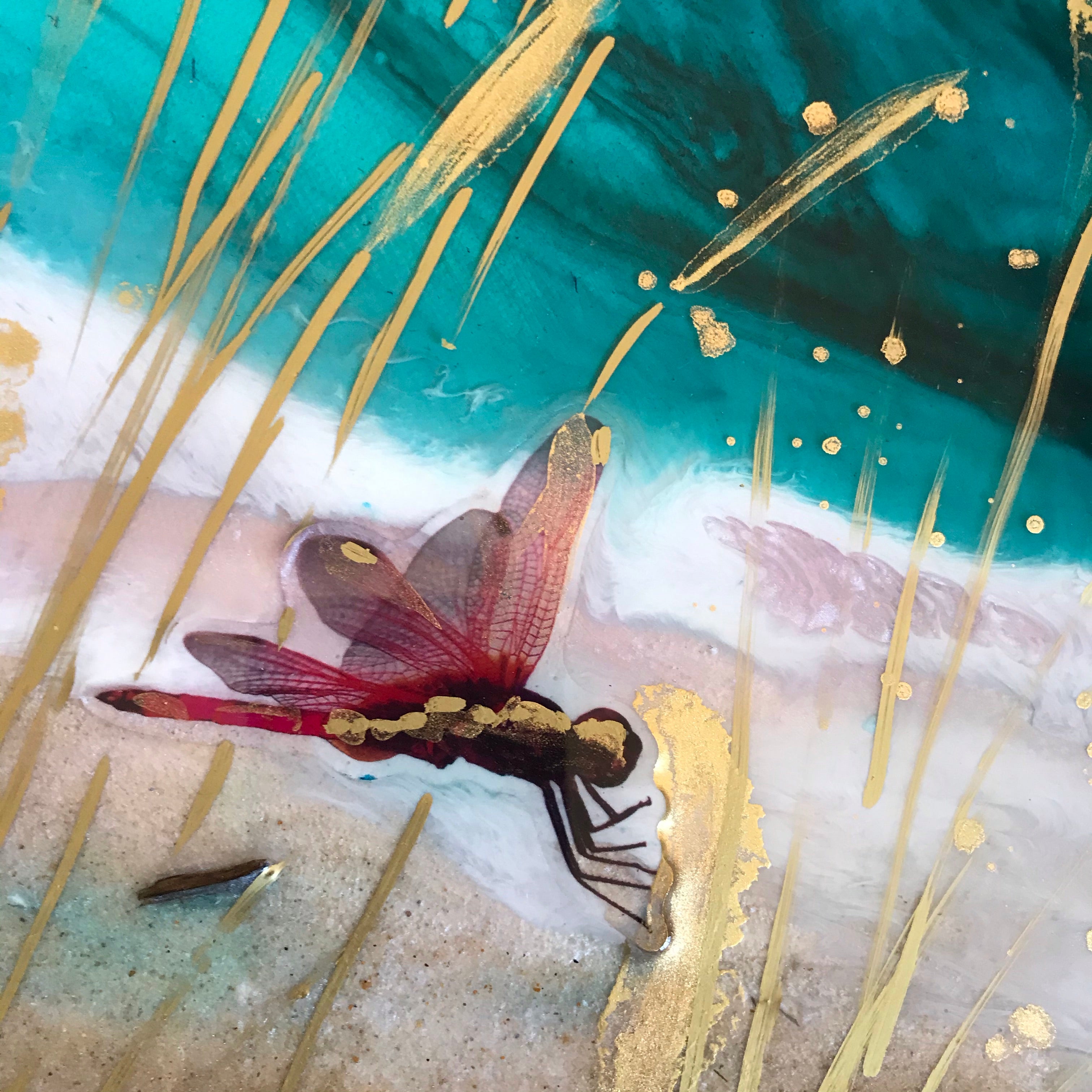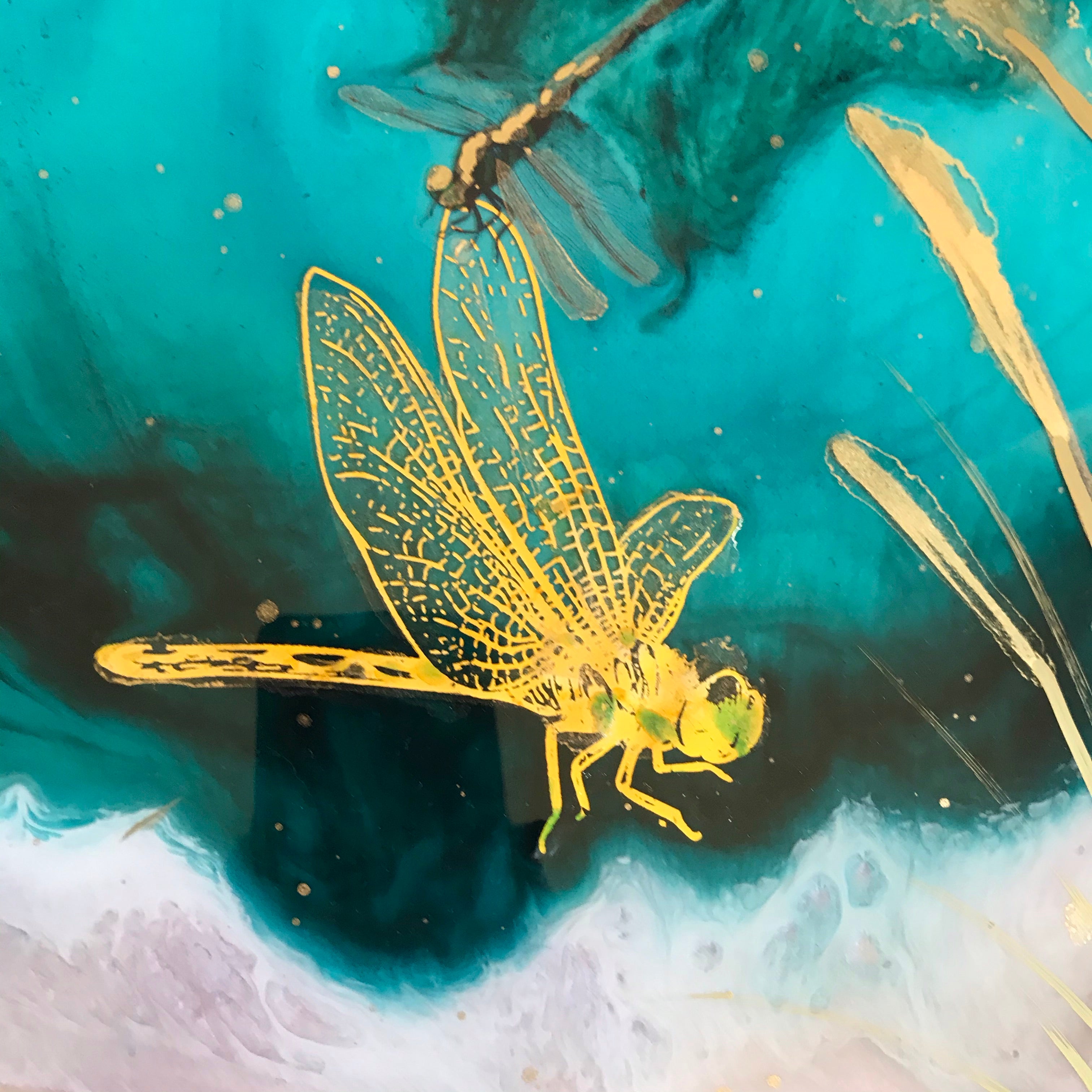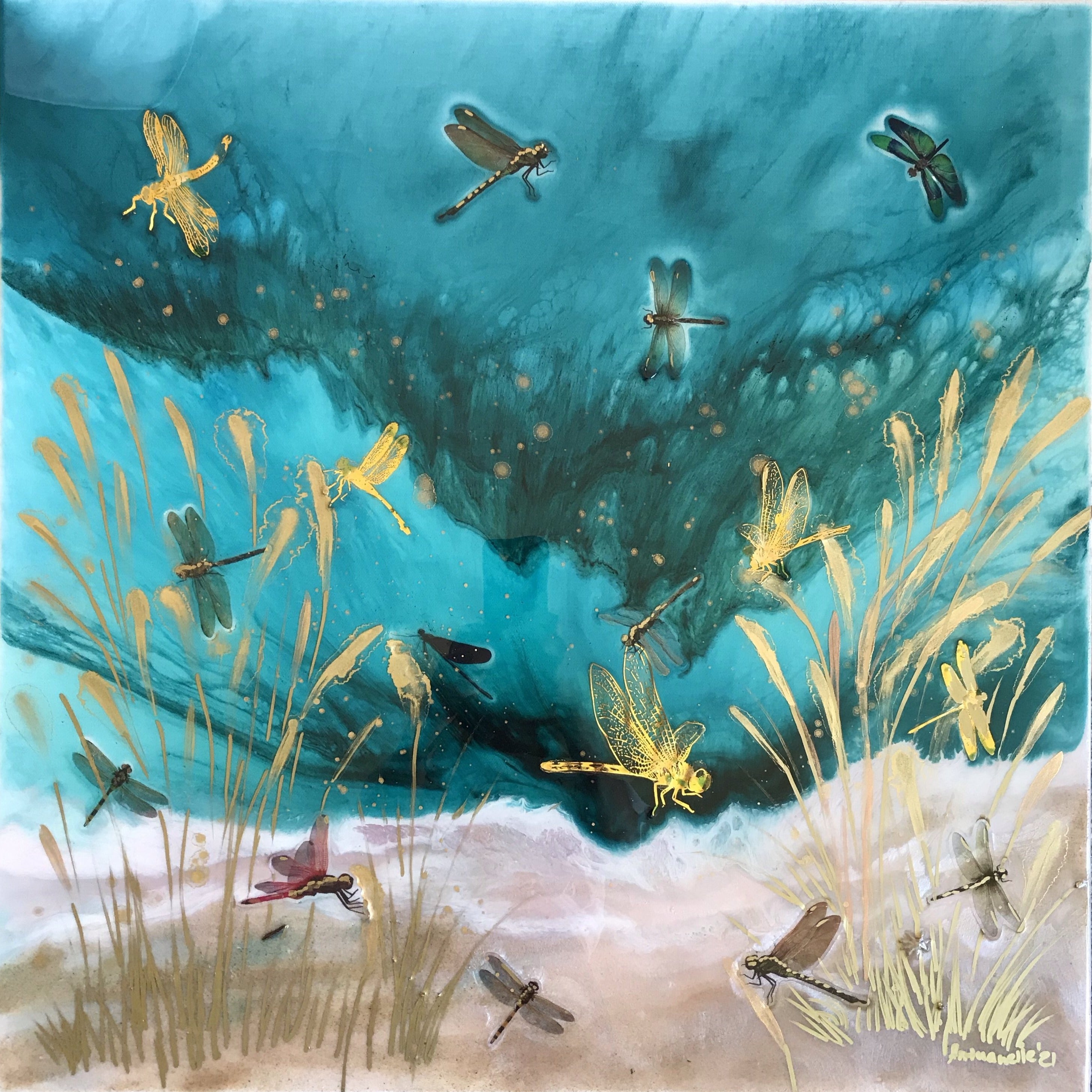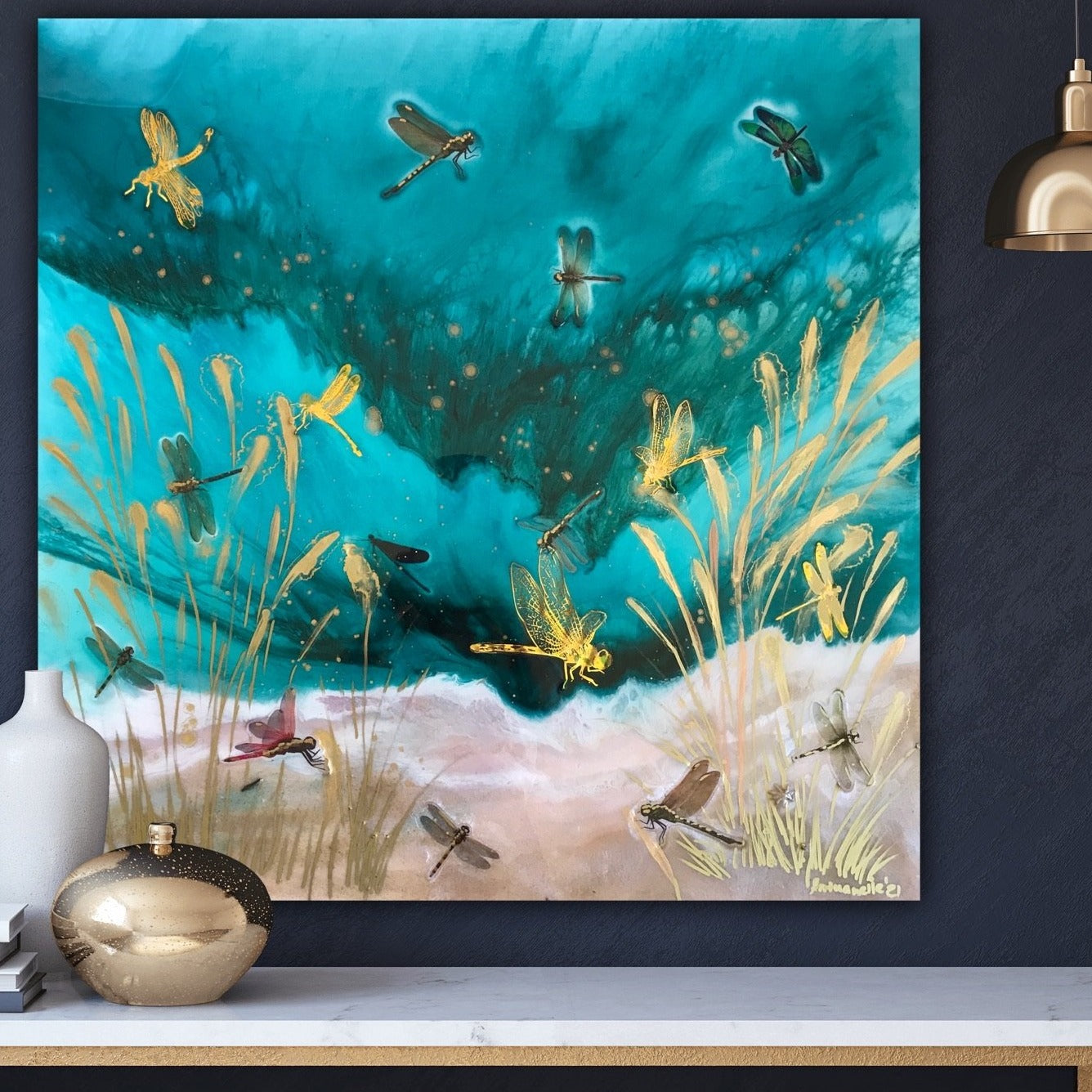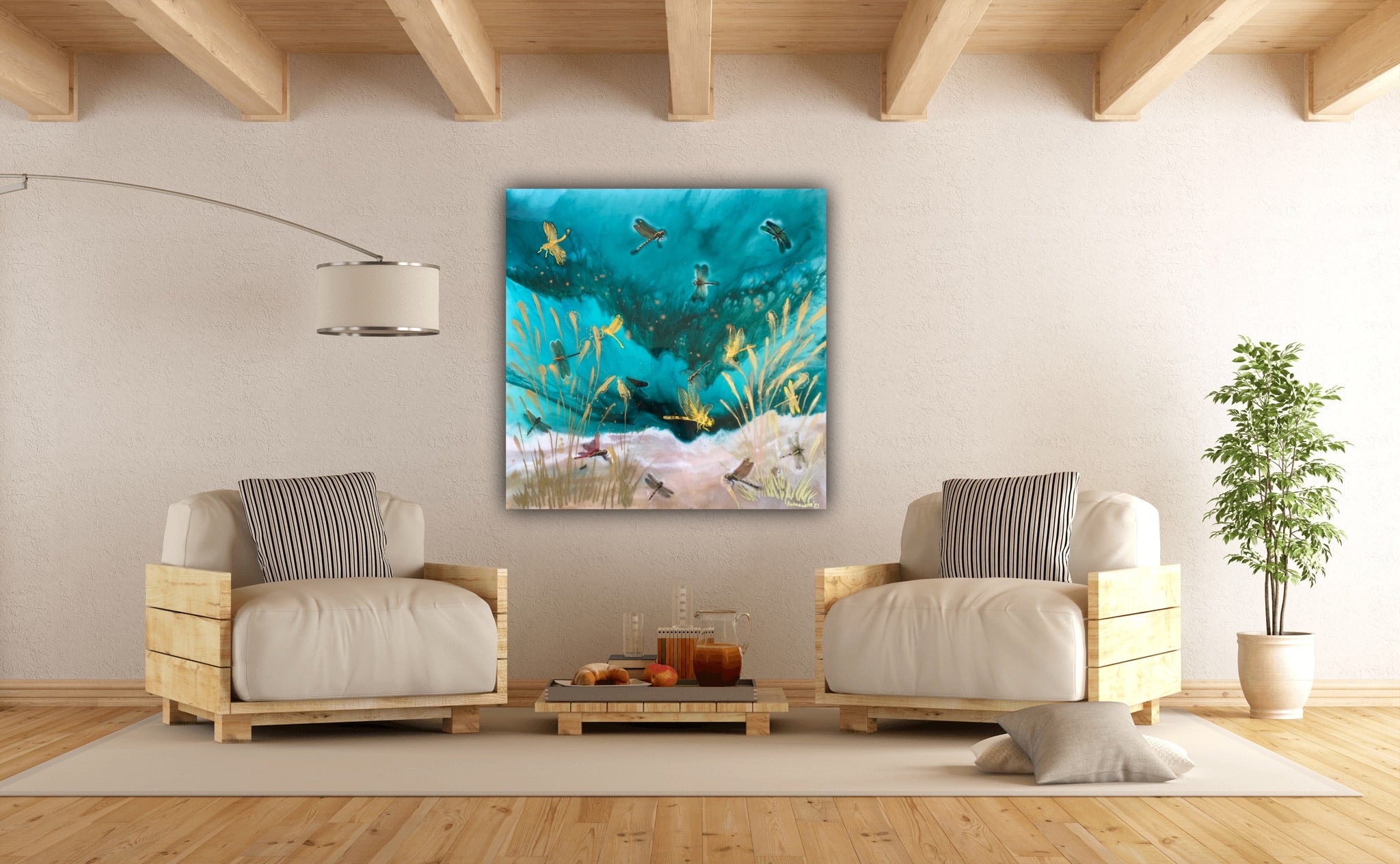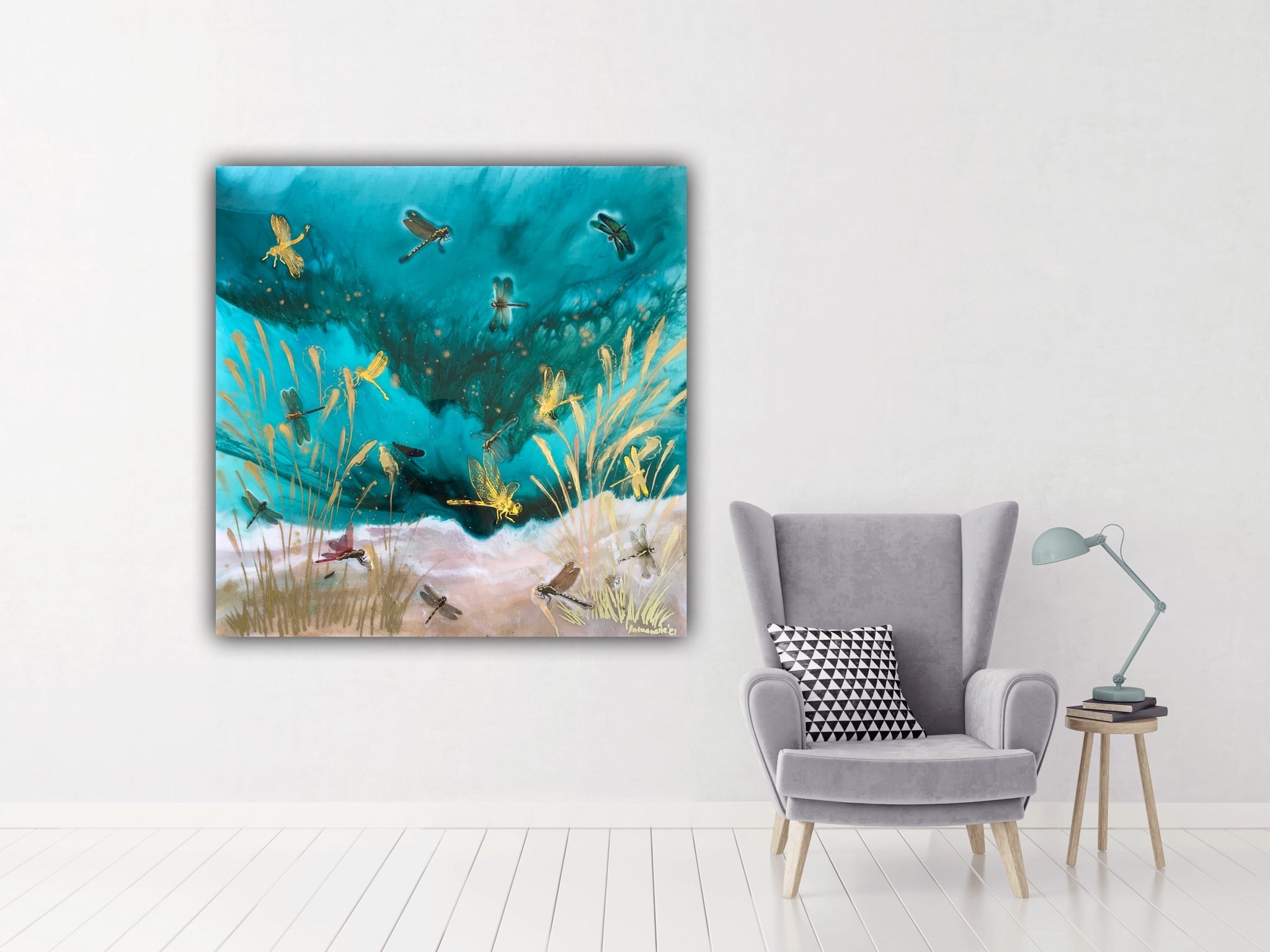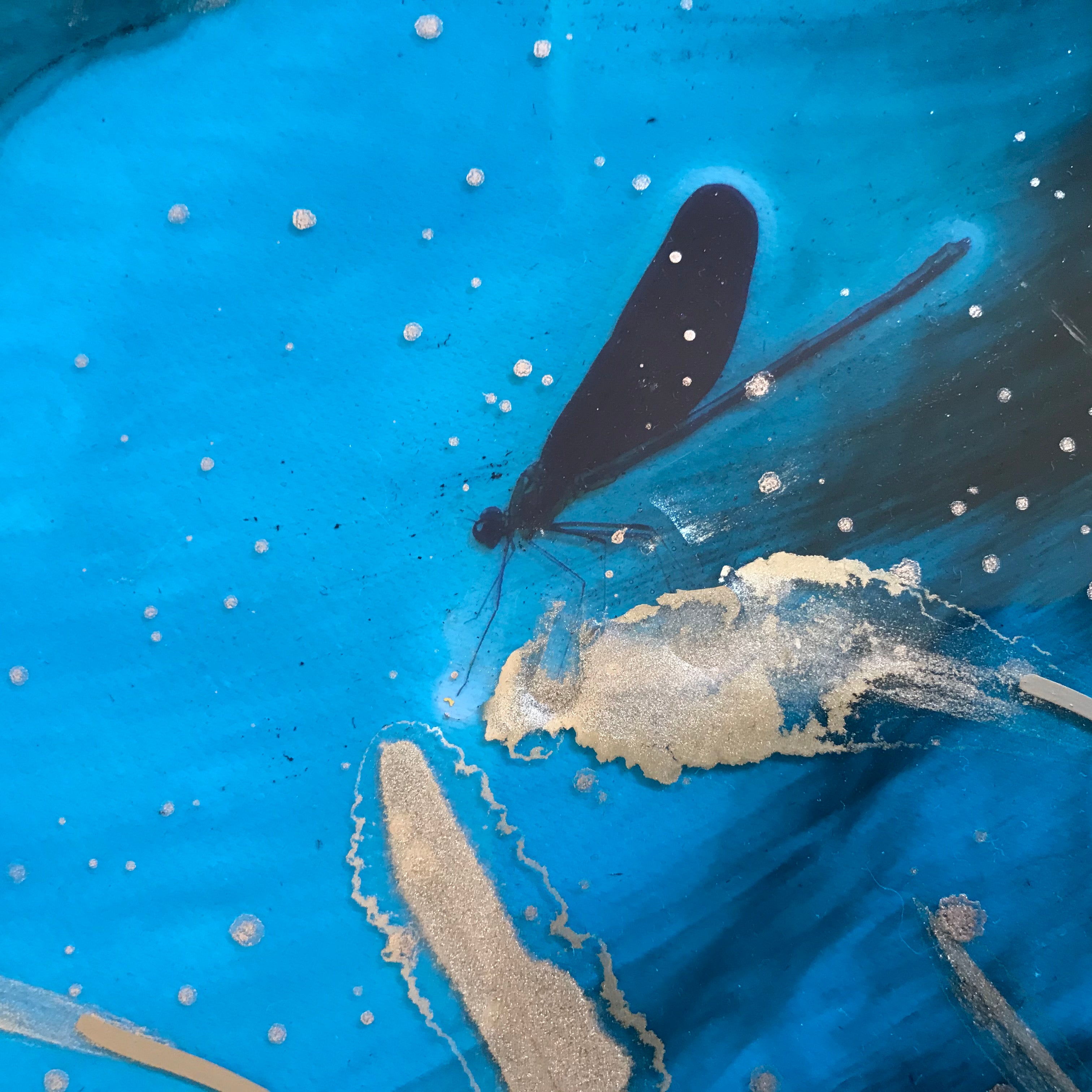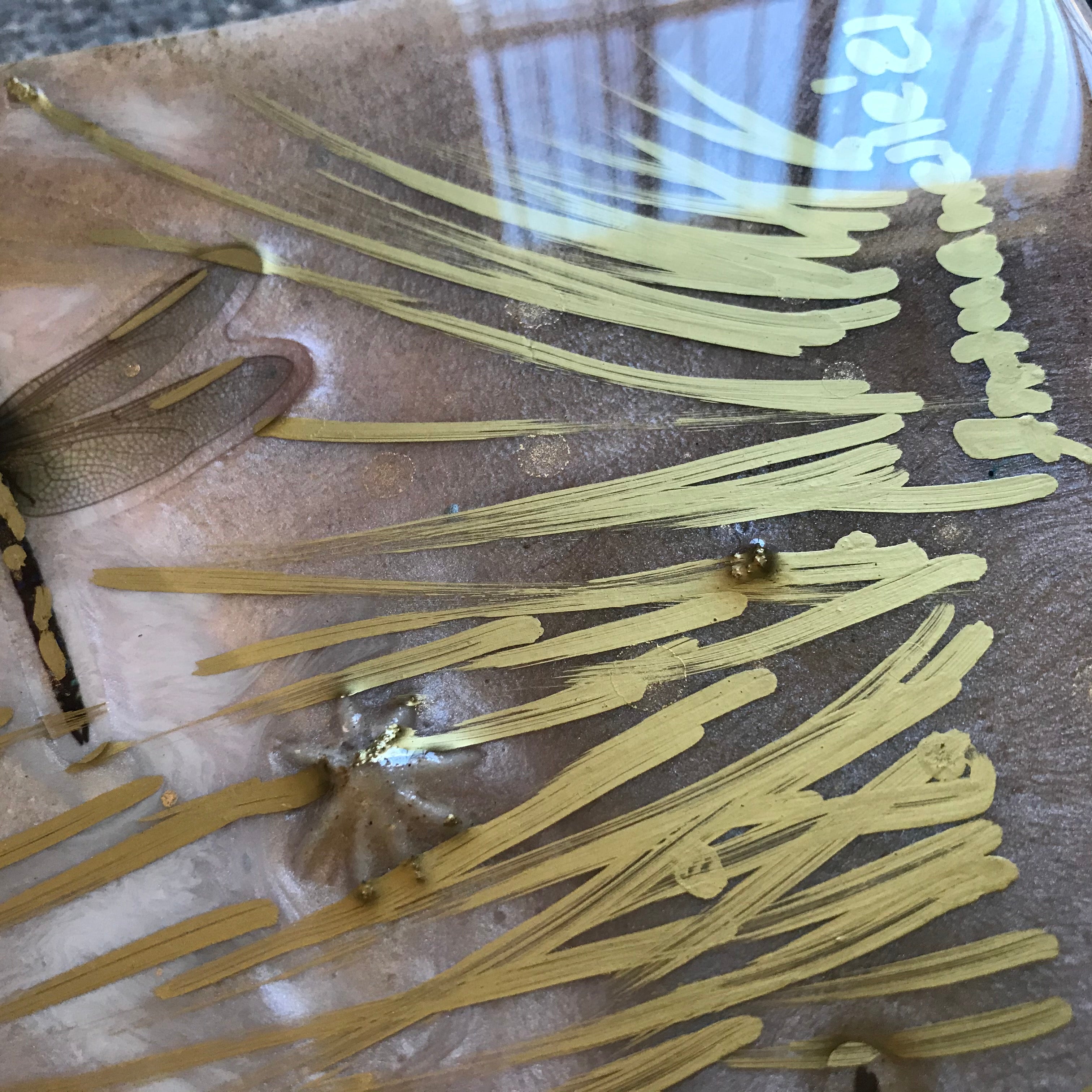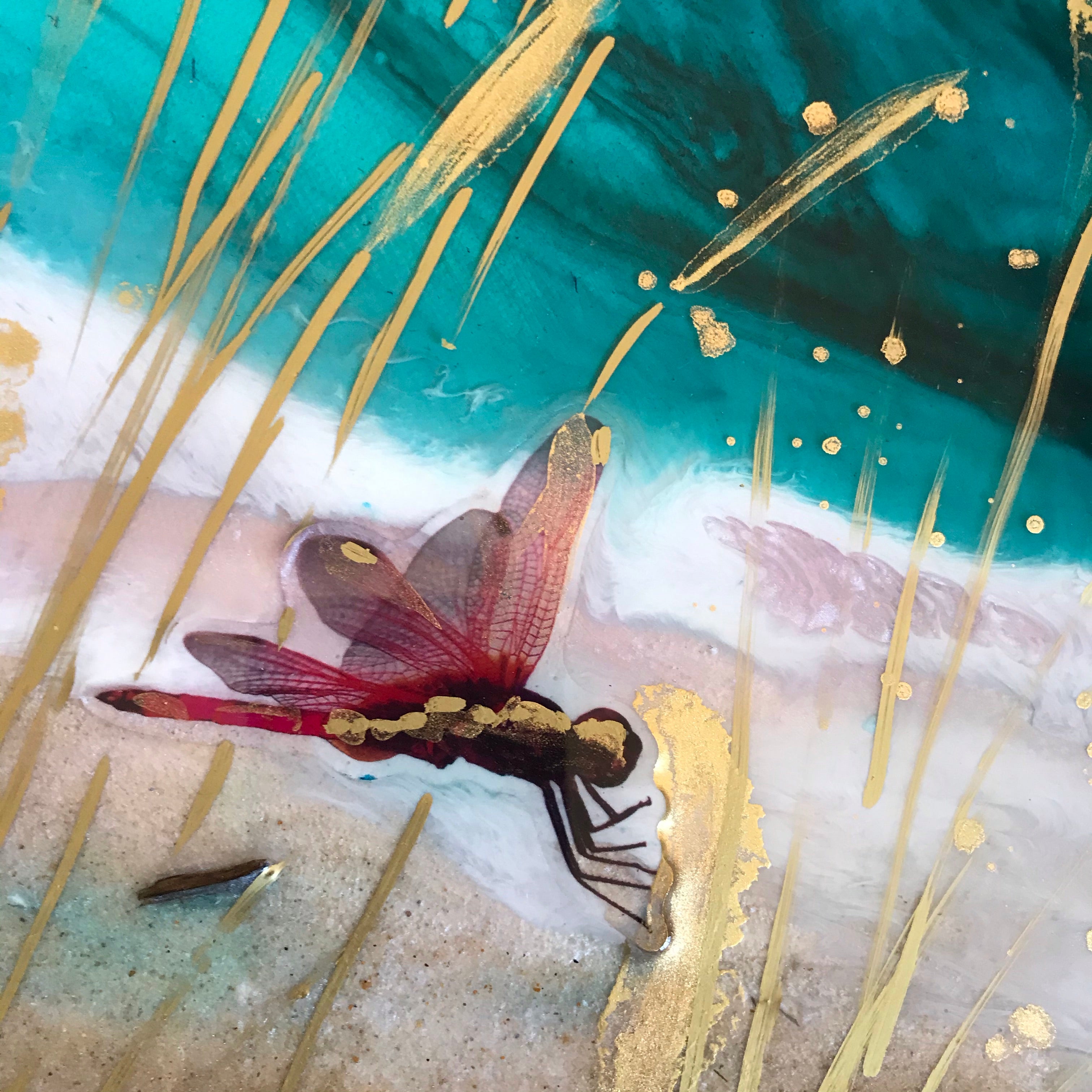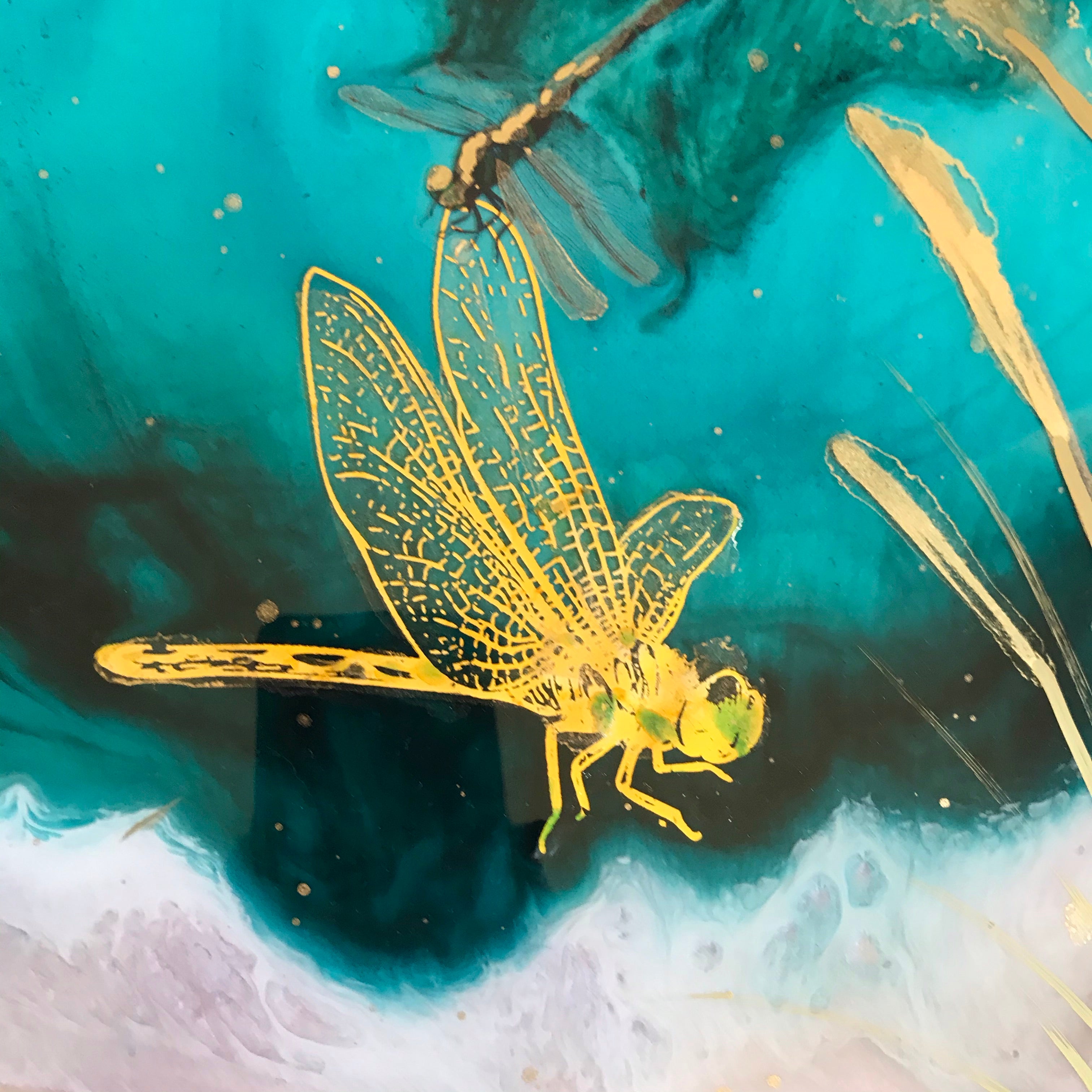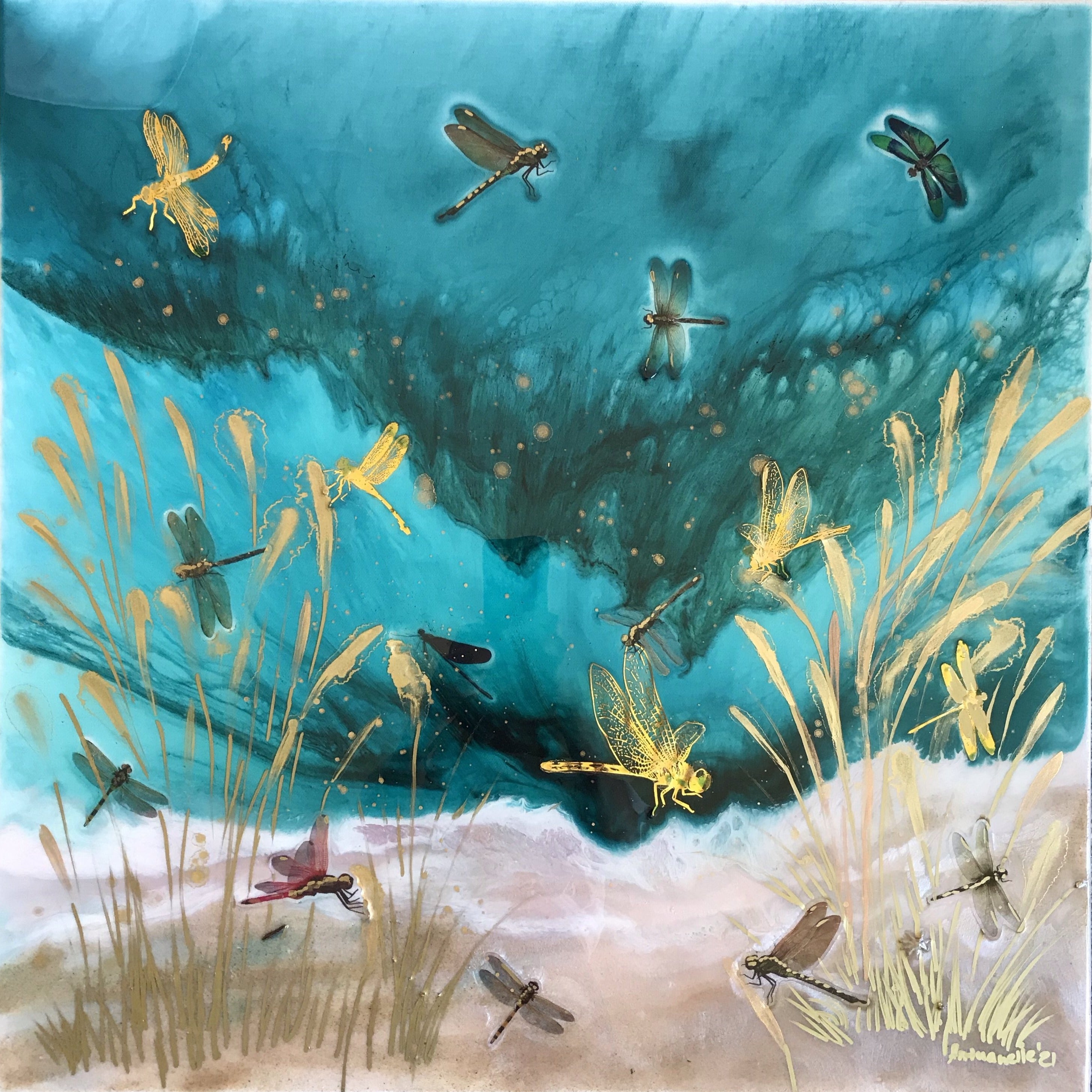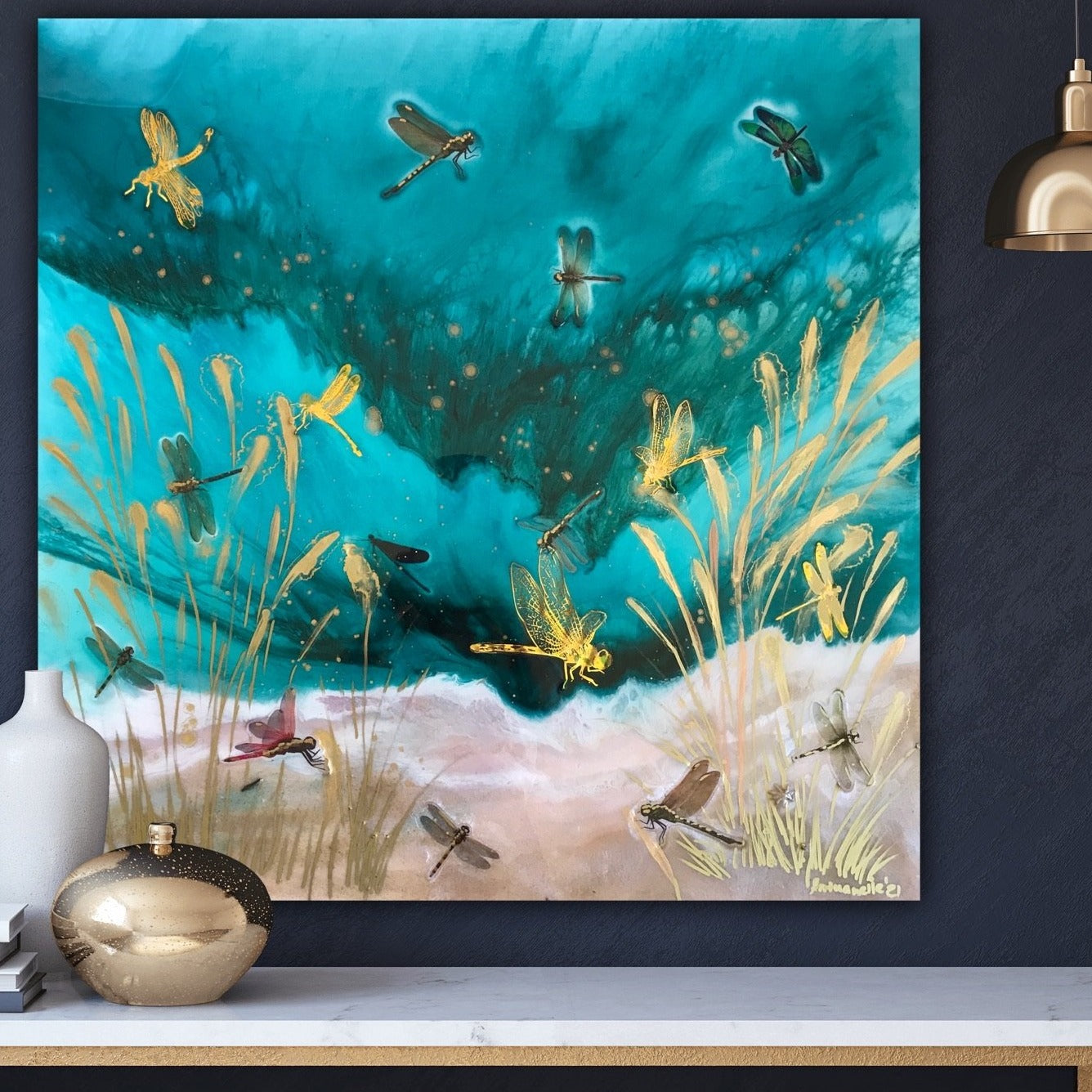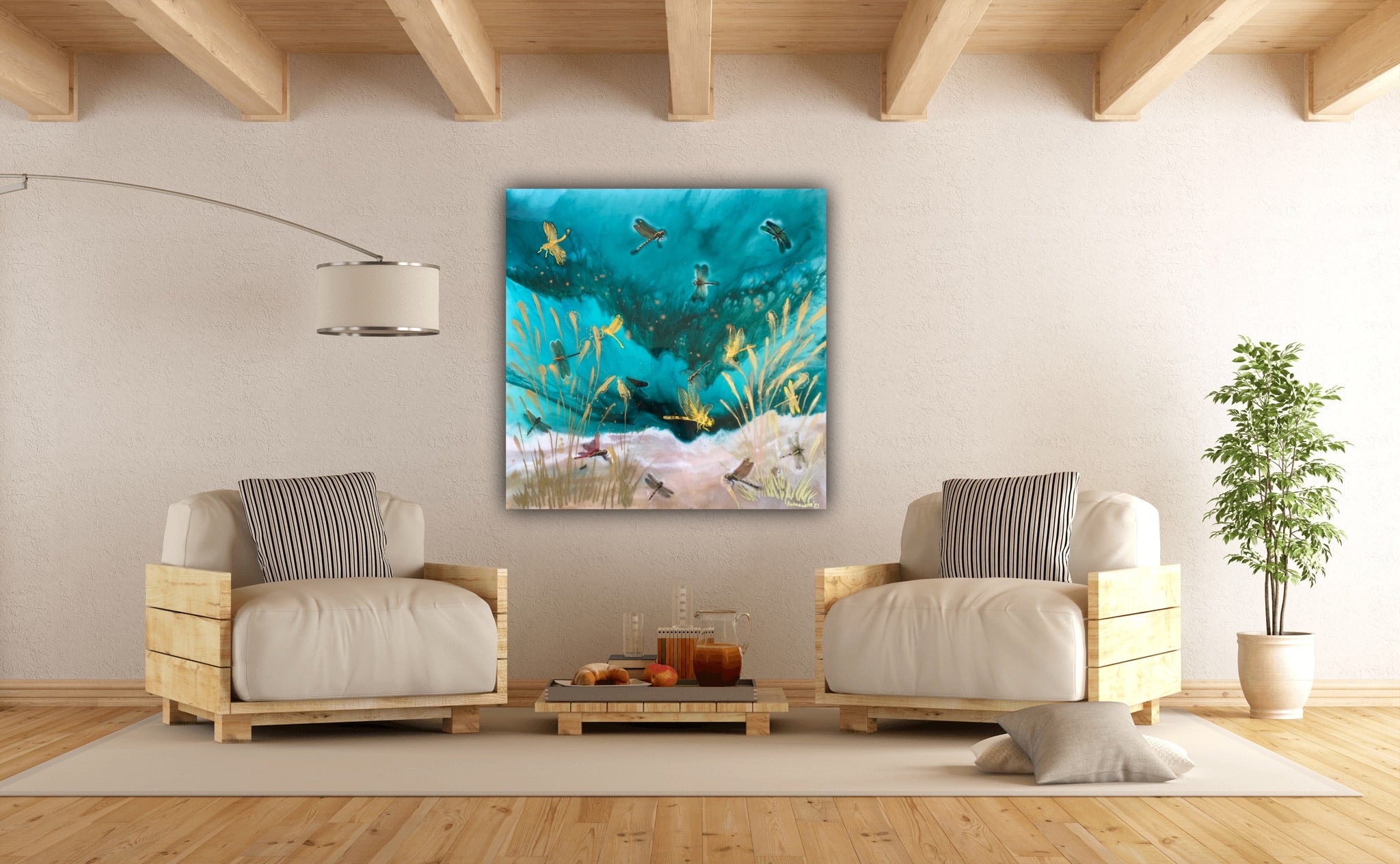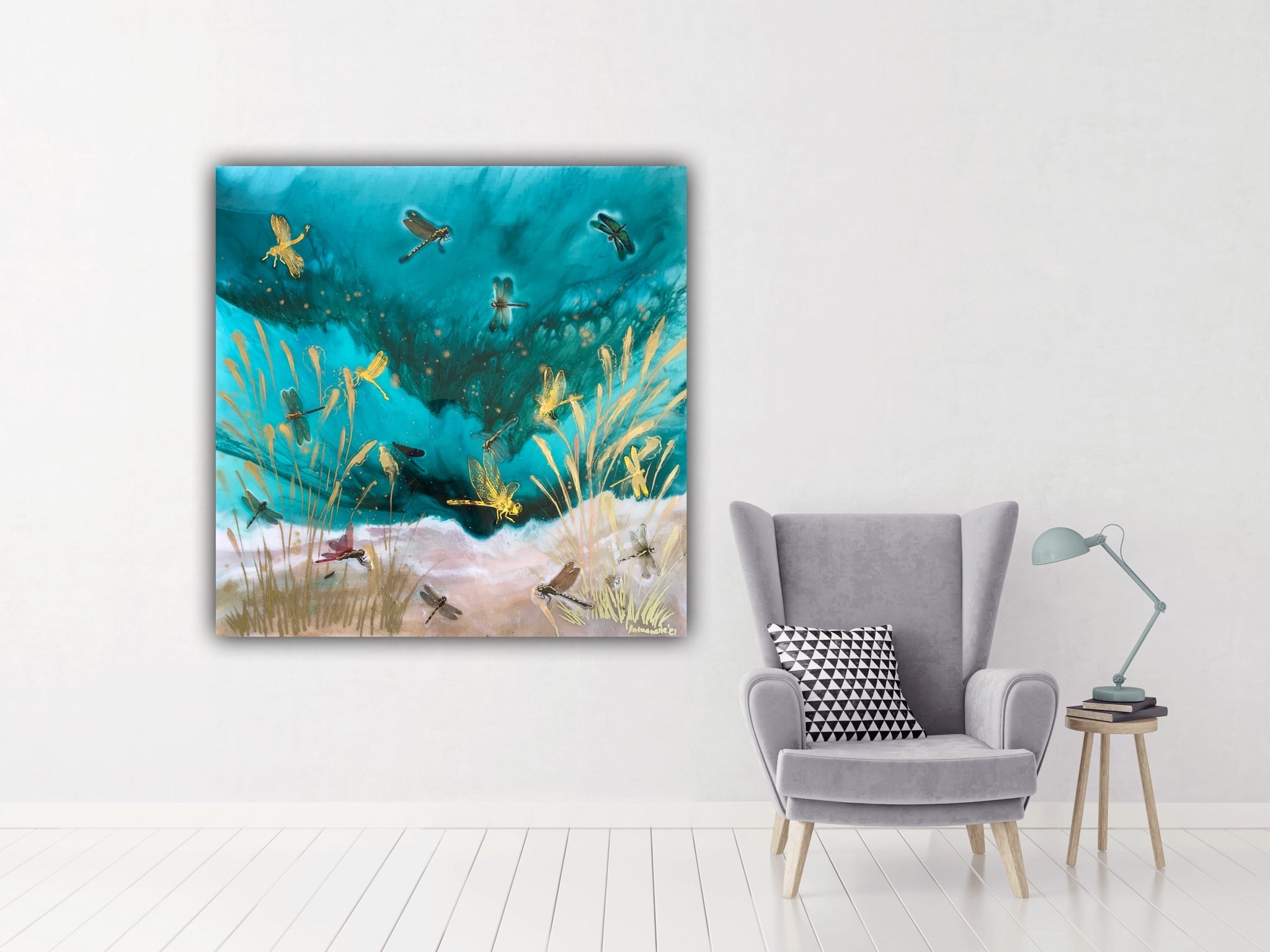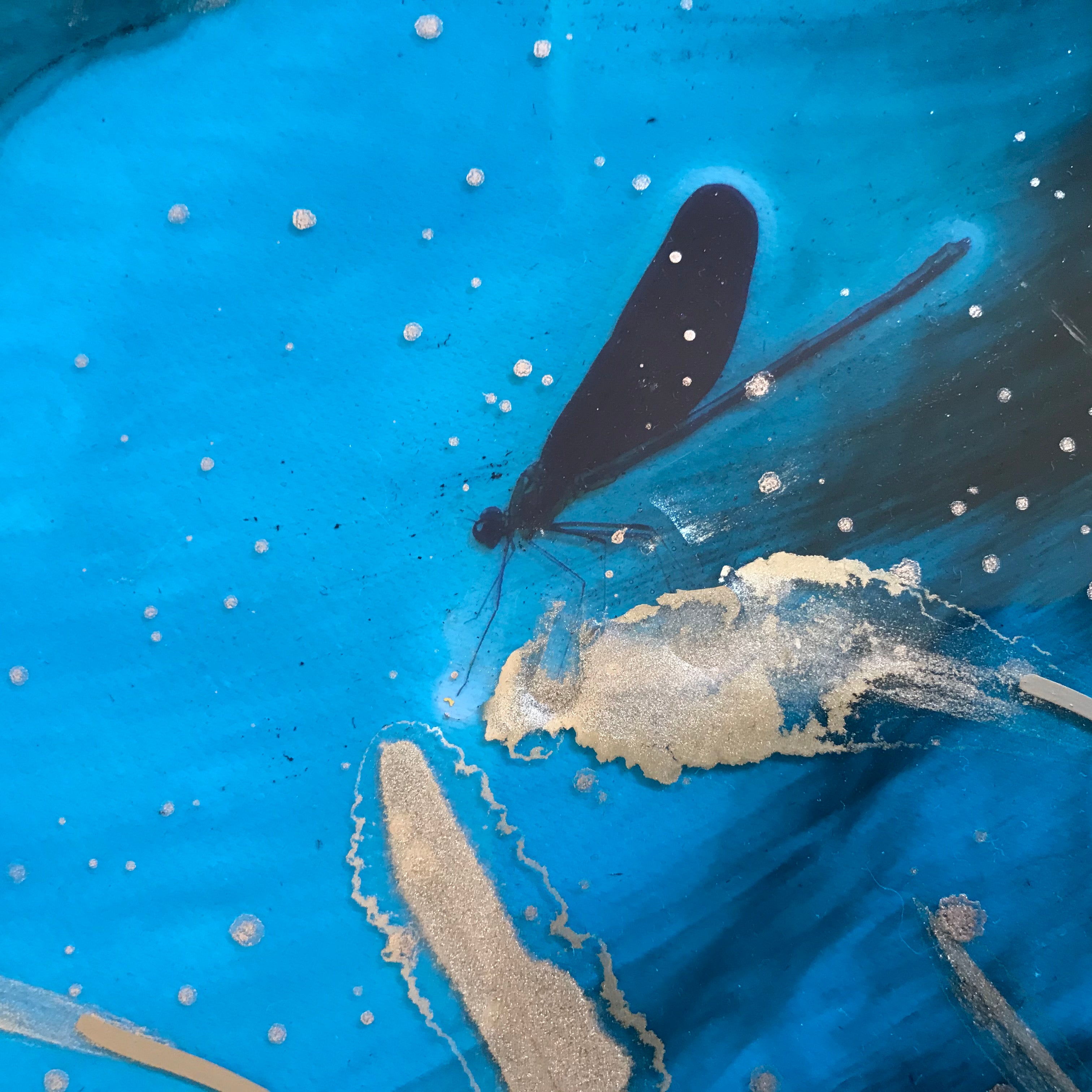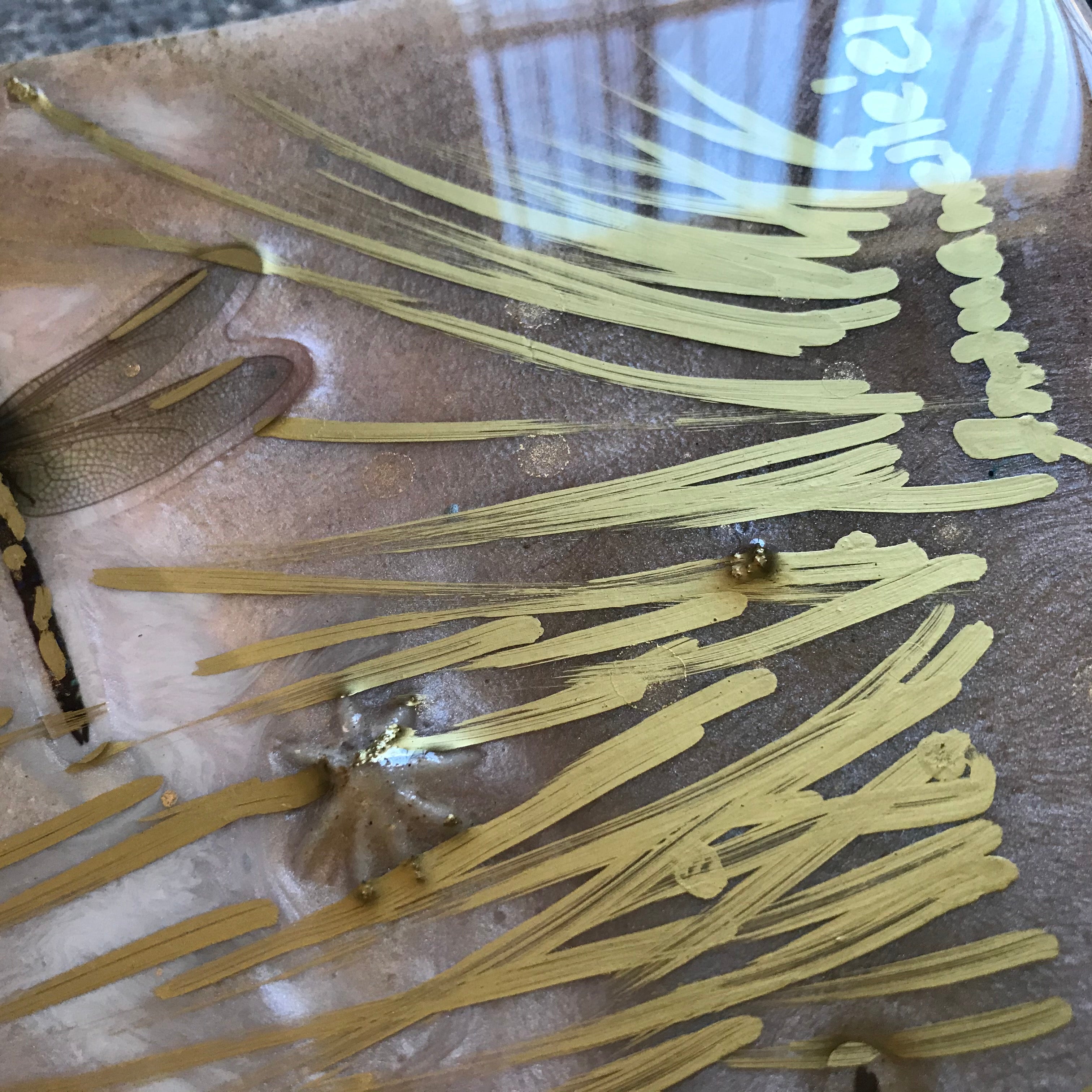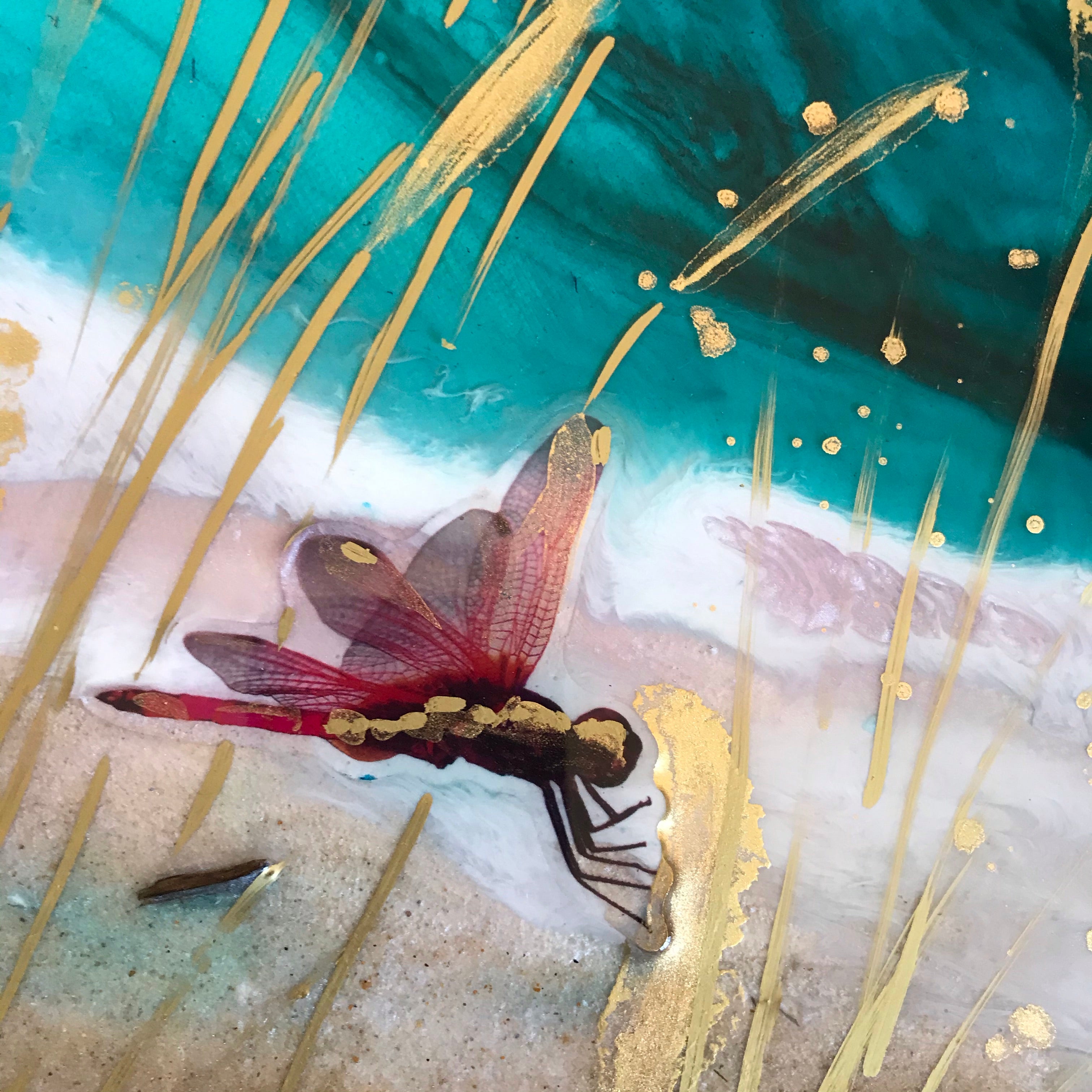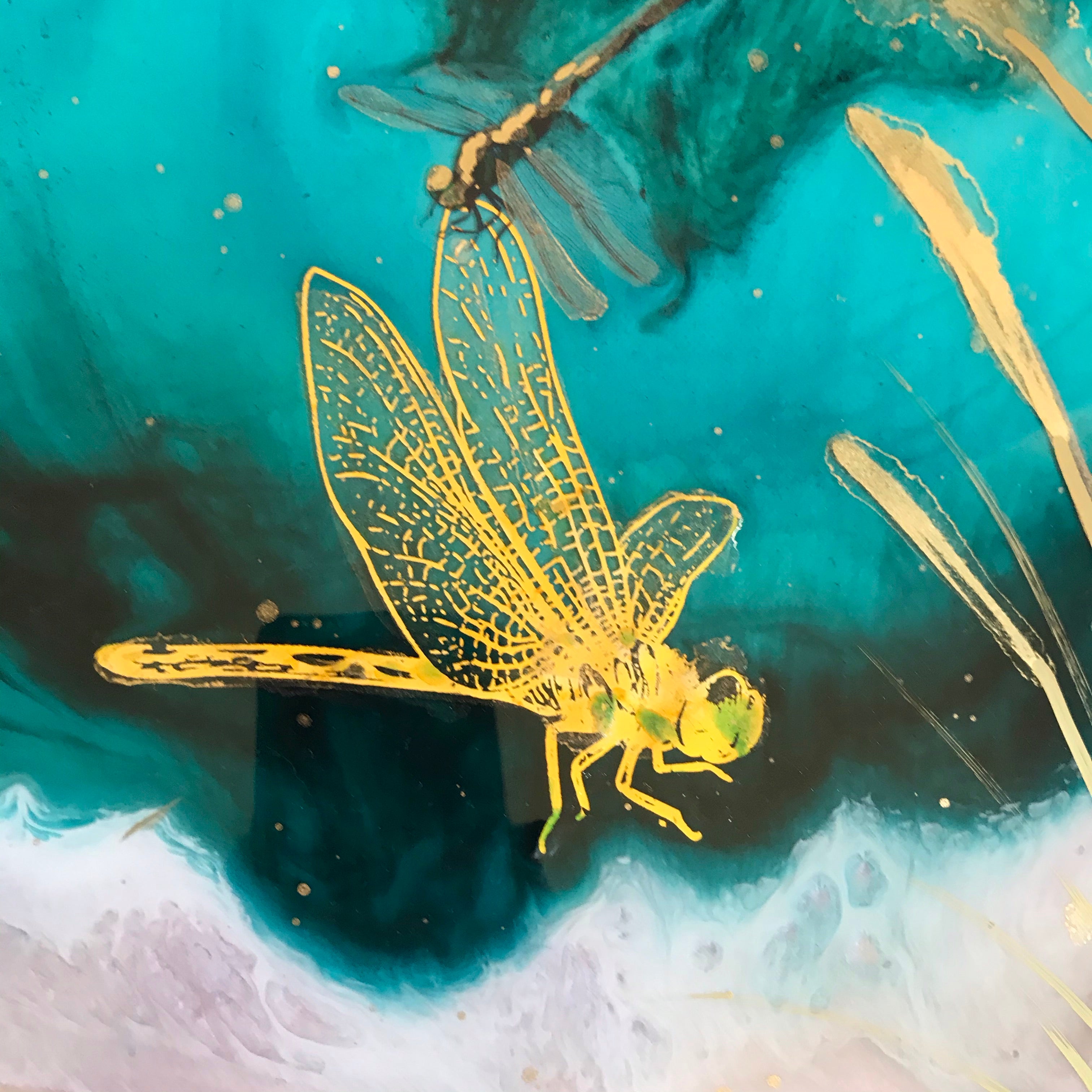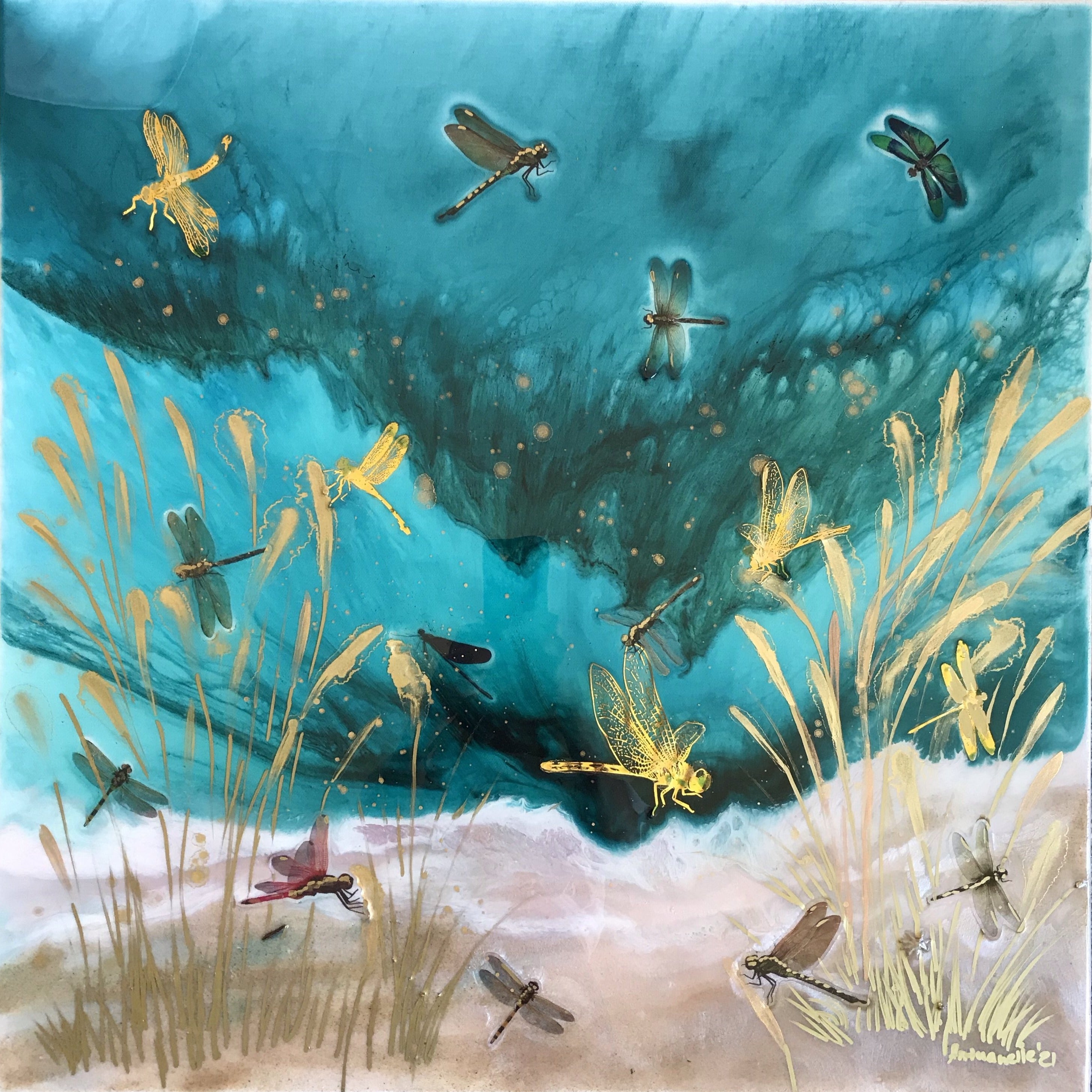 Gold Dragonflies Teal Seascape. Dragonflies in Golden light.Original Artwork
Green and teal Ocean resin artwork with gold dragonflies flying in tall golden pampas grass, metallic gold grass and gold foil dragonflies, and bright teal sea waves With soft beige Genuine sand from Bronte beach. Lots of gold accents and super shiny like glass.
it's like a journey of souls - through many incarnations, they complete their cycle... 
I'm 5, summer afternoon heat, I'm laying in tall yellow grass, looking at the dragonflies flying above and the warm wind brings salty ocean aroma and sound of quiet waves and my gramma calling my name far away - she doesn't see me - I'm hiding, counting whisper clouds and dragonfly fairies in the golden light. I'm 5 everything is possible...
 This abstract ocean Artwork uses rich gold, deep velvet teal,  crisp white, and warm earthy beige and gold to transport you to the world of your childhood memories, full of sun and love.
Features:
Multi-coloured hymn to coastal beauty
Gold foil mixed media golden accents 
Epoxy resin coating for preservation
Size: 80x80cm
Unframed
Stretched canvas ready to hang
Contact Me to get Free Mock up on Your wall
Chat Now - Send me a photo of Your wall and get Free Mock Up
Click "Chat" icon on right bottom corner of the page