15% OFF ALL Prints & Free Shipping. 50$ OFF Boho Neutral - Use Code [50$off]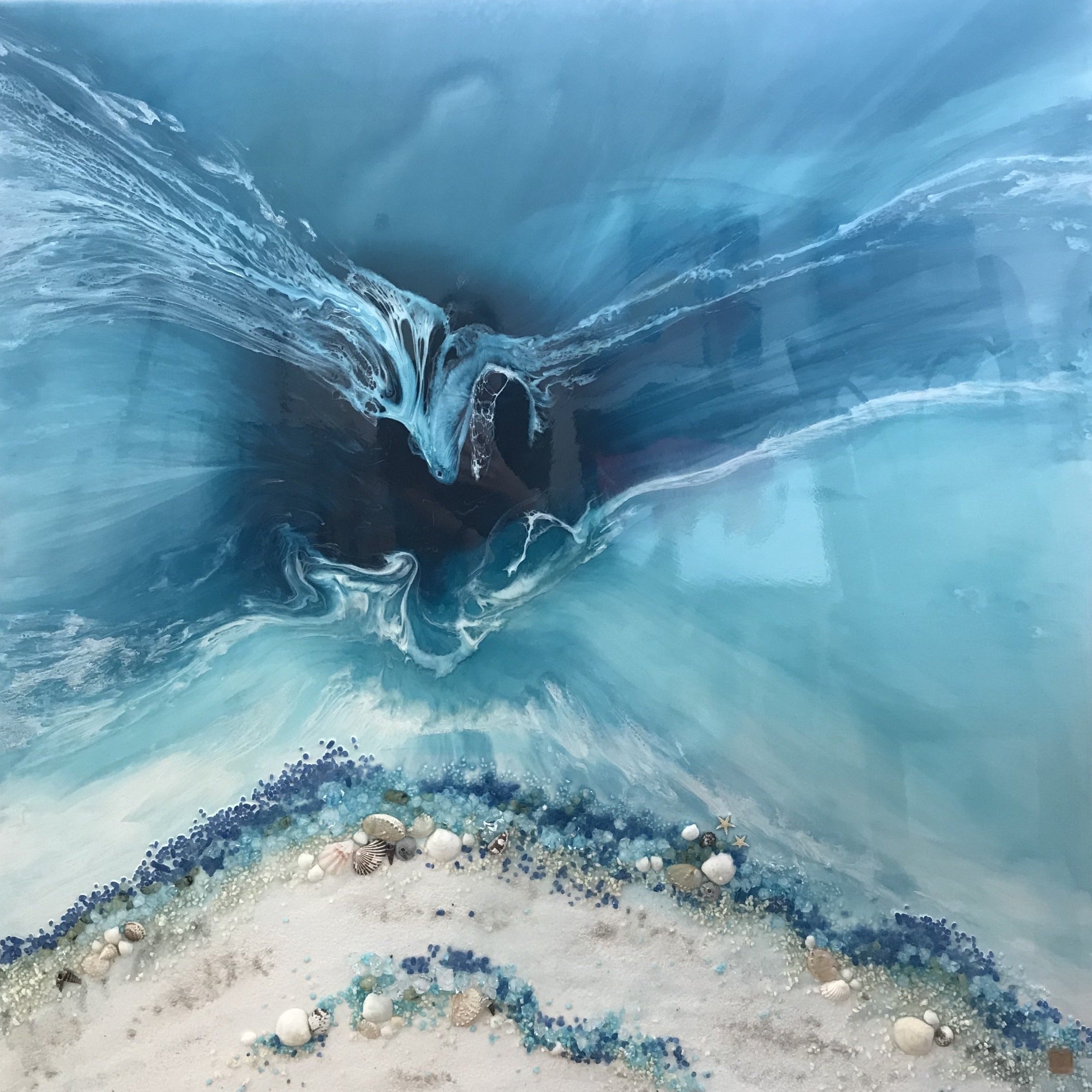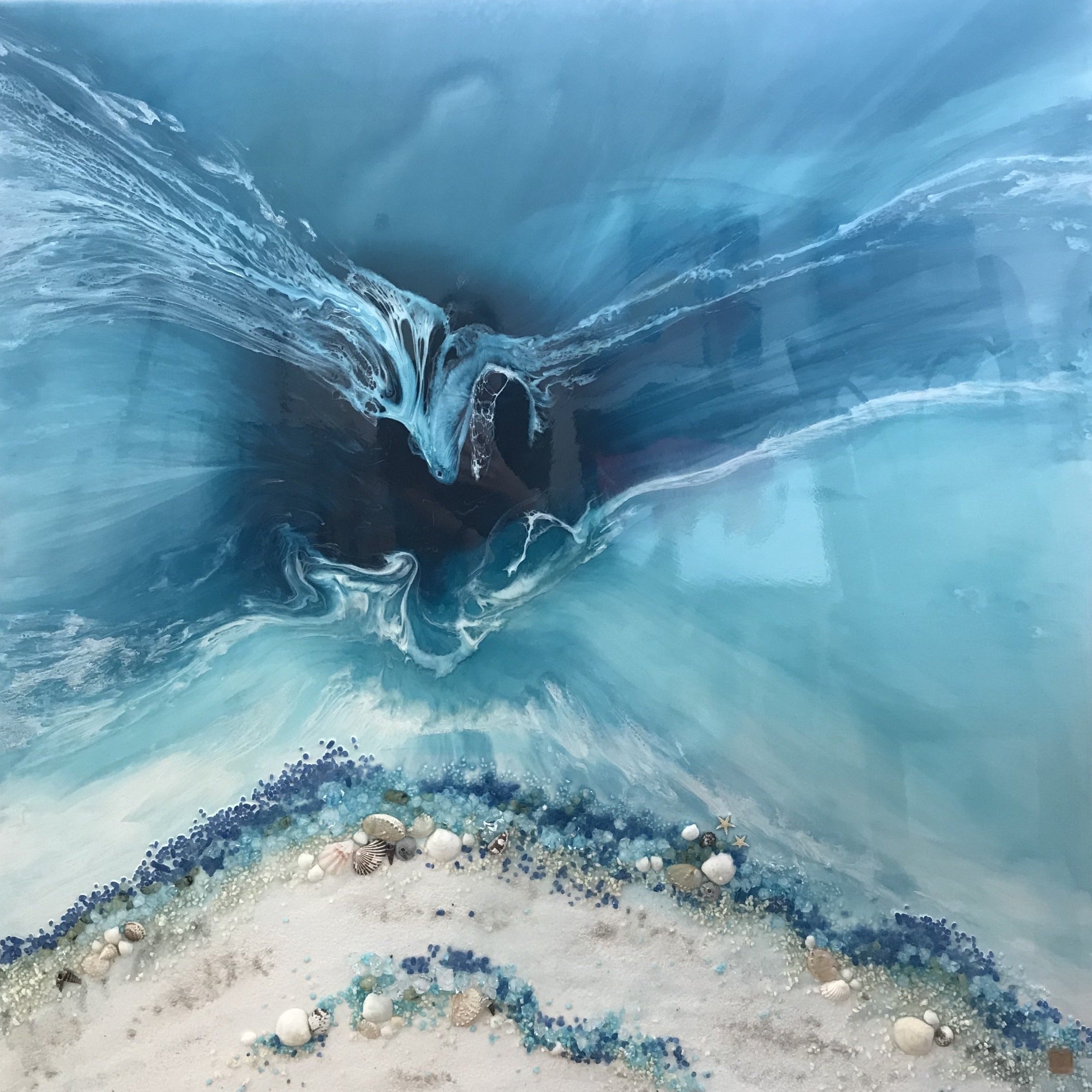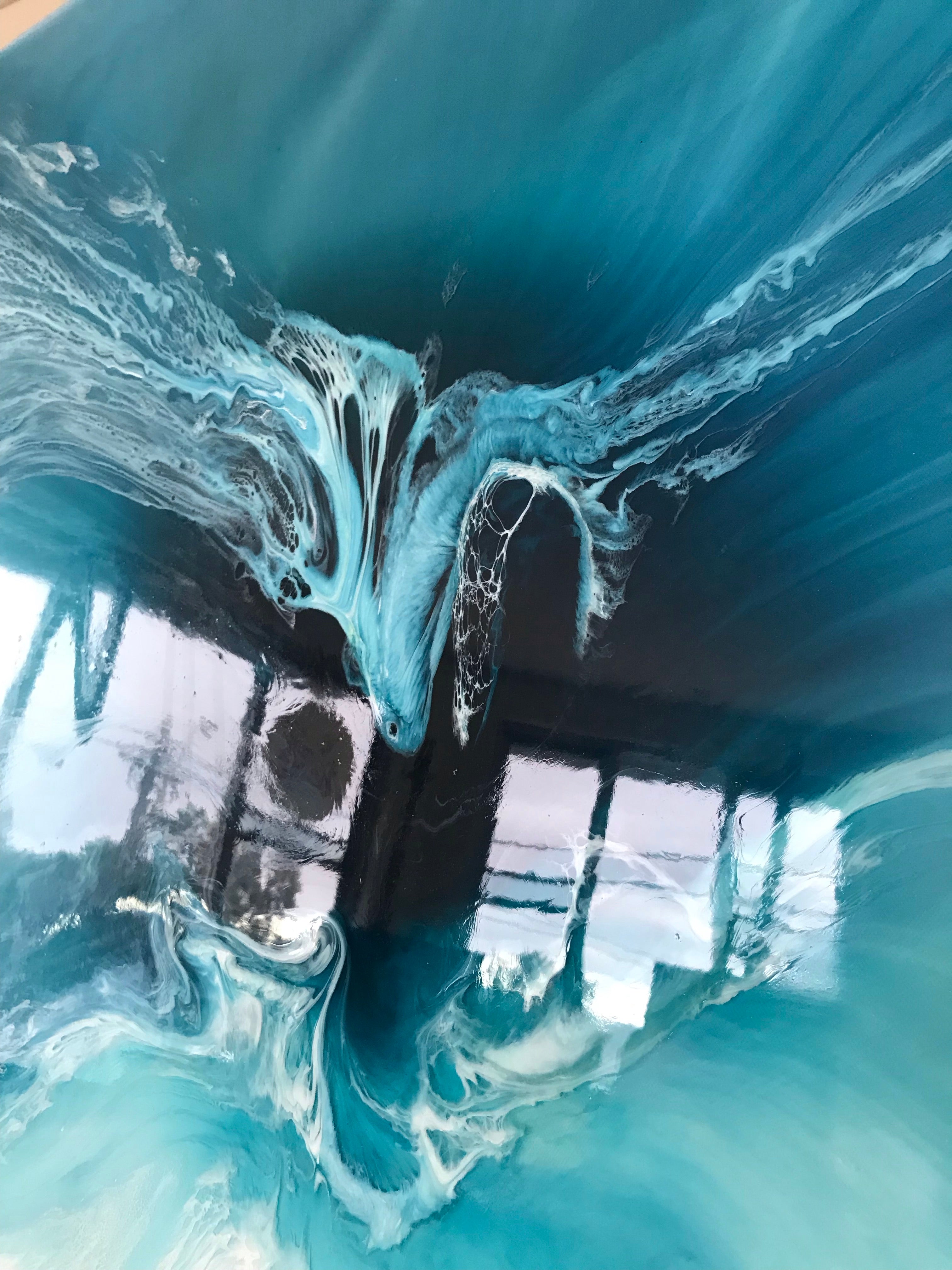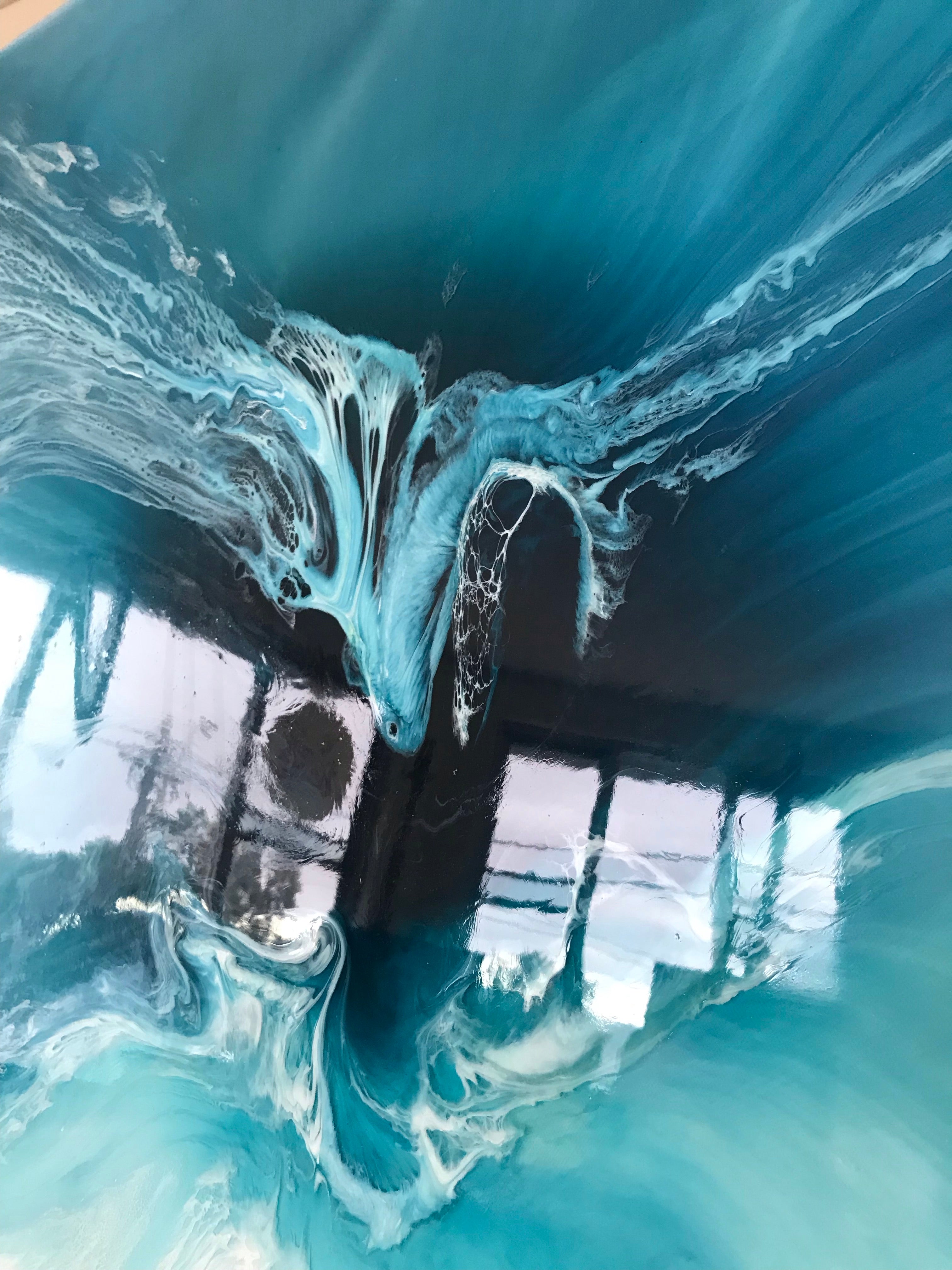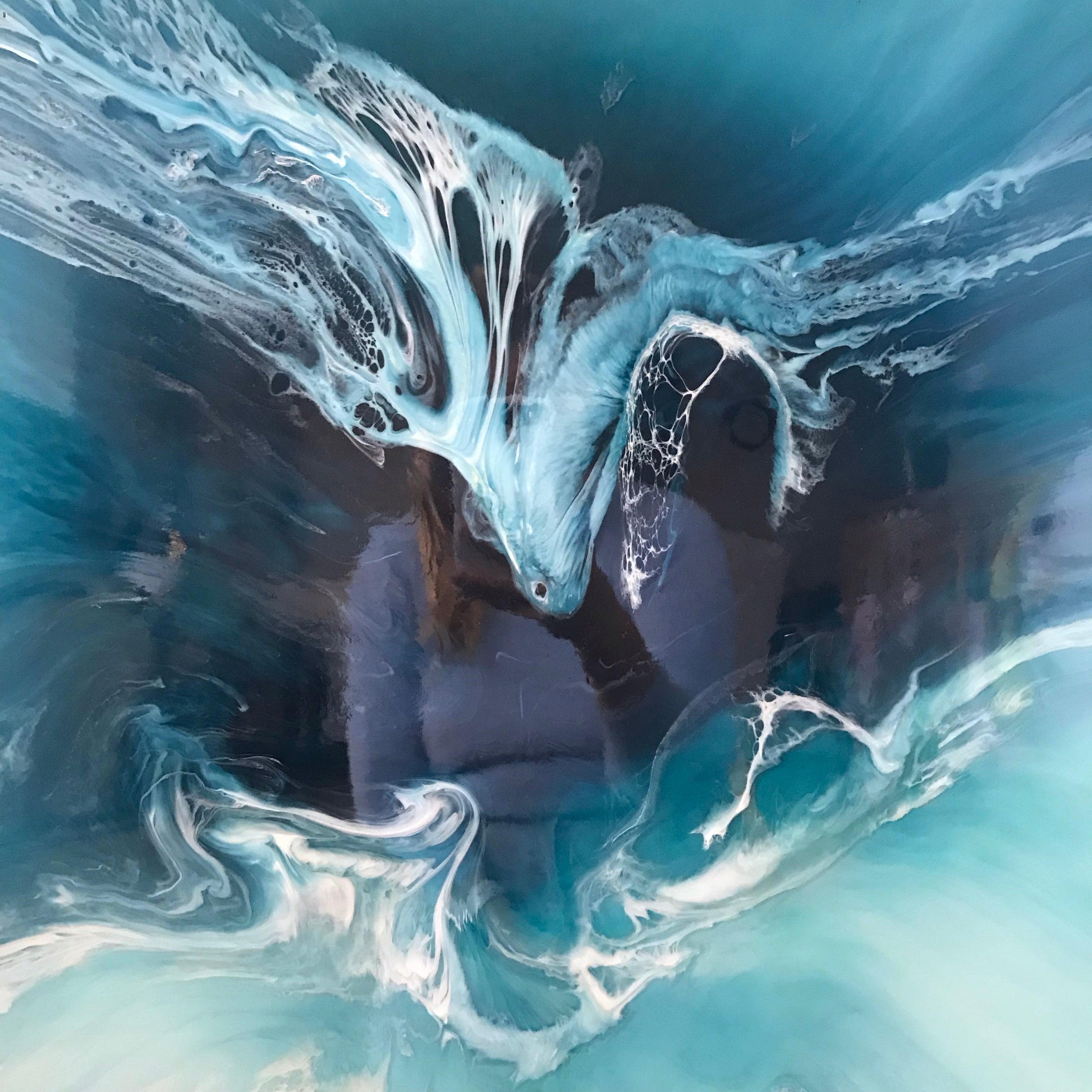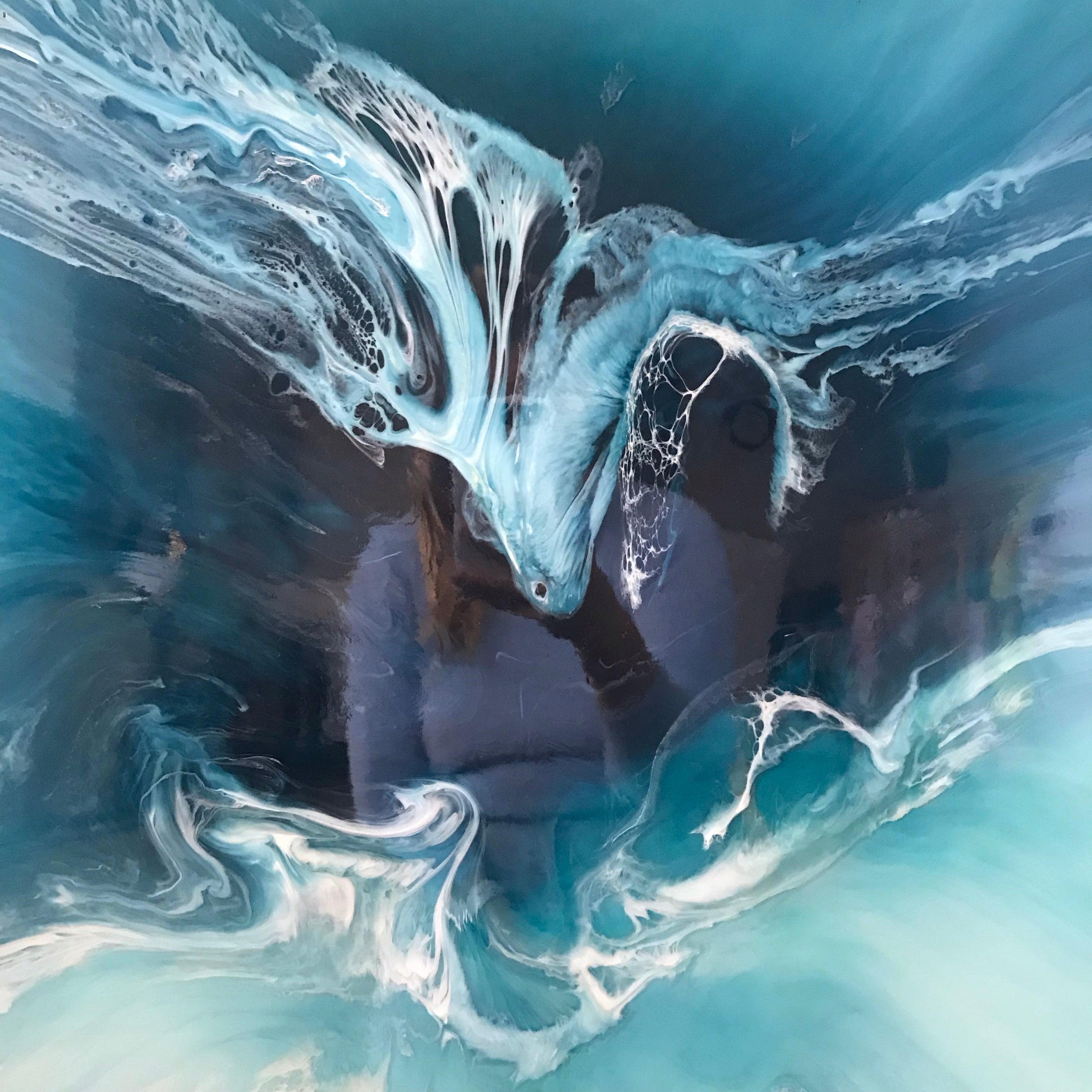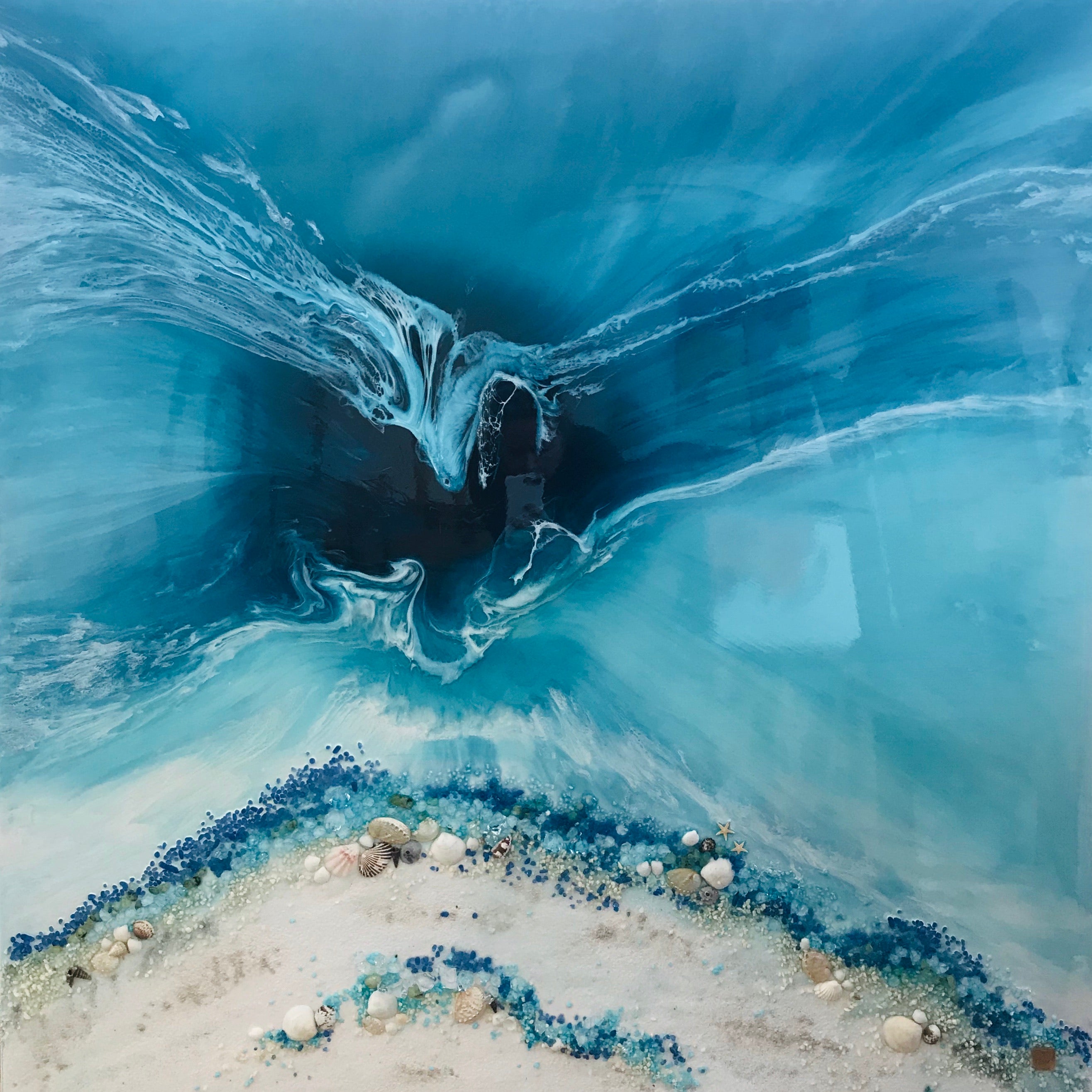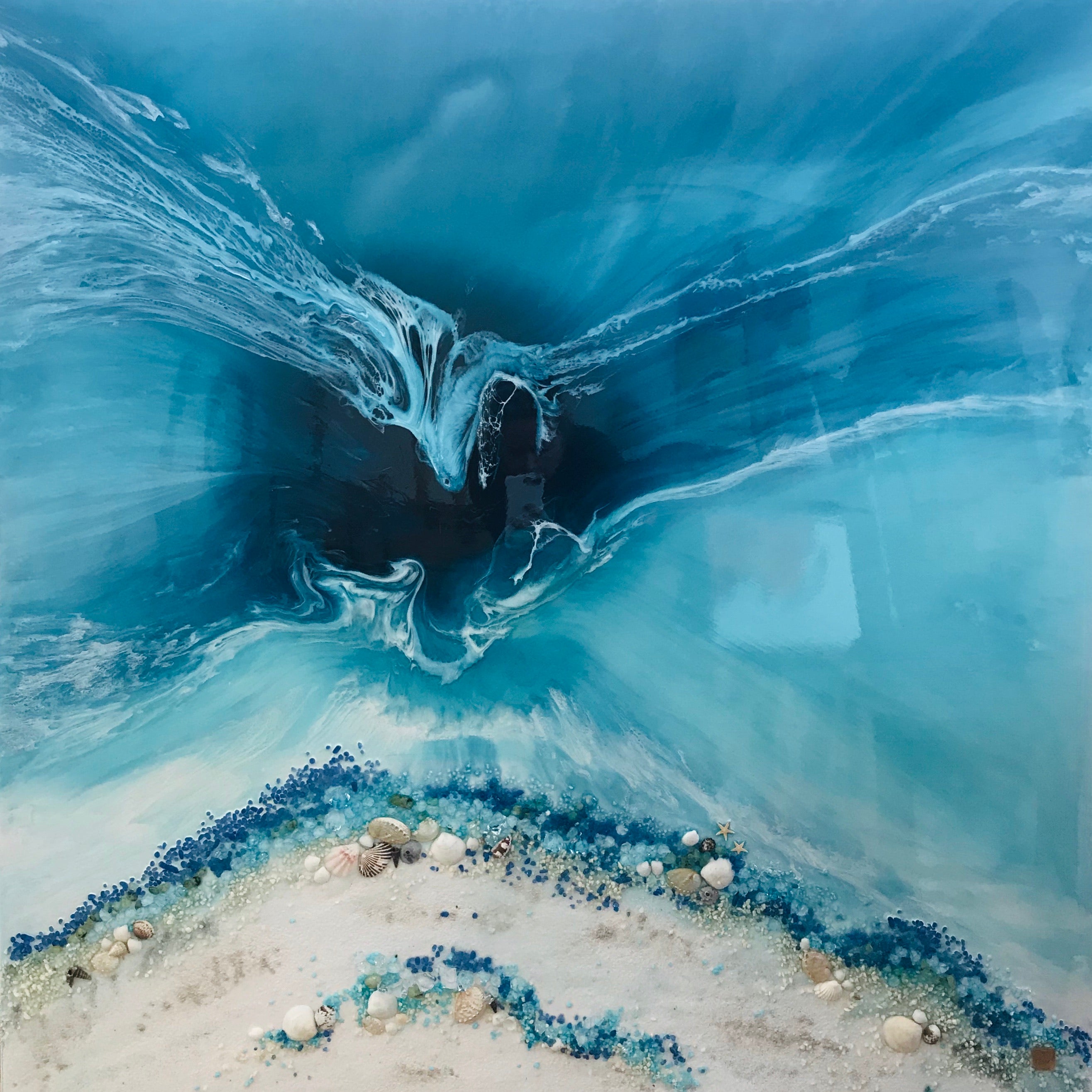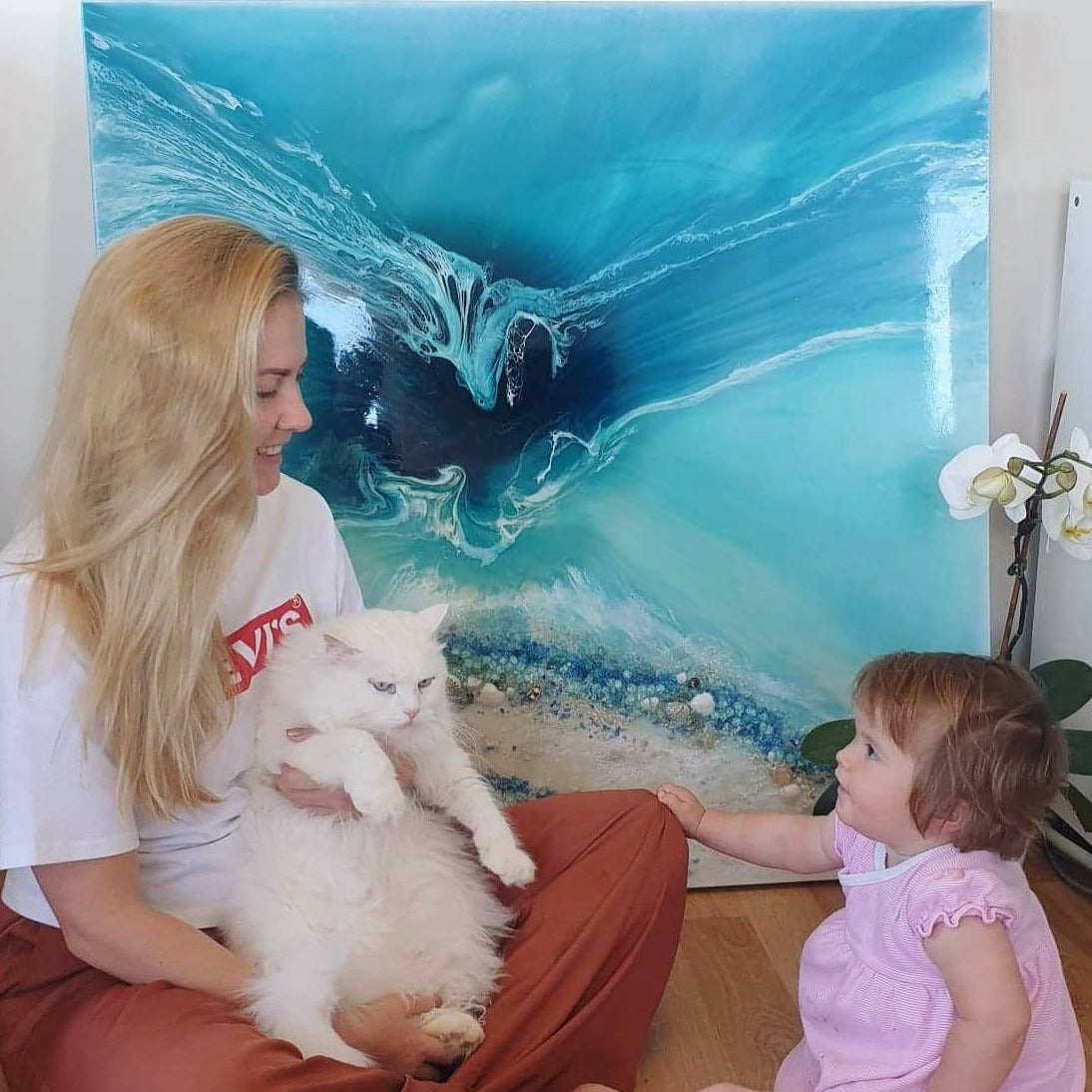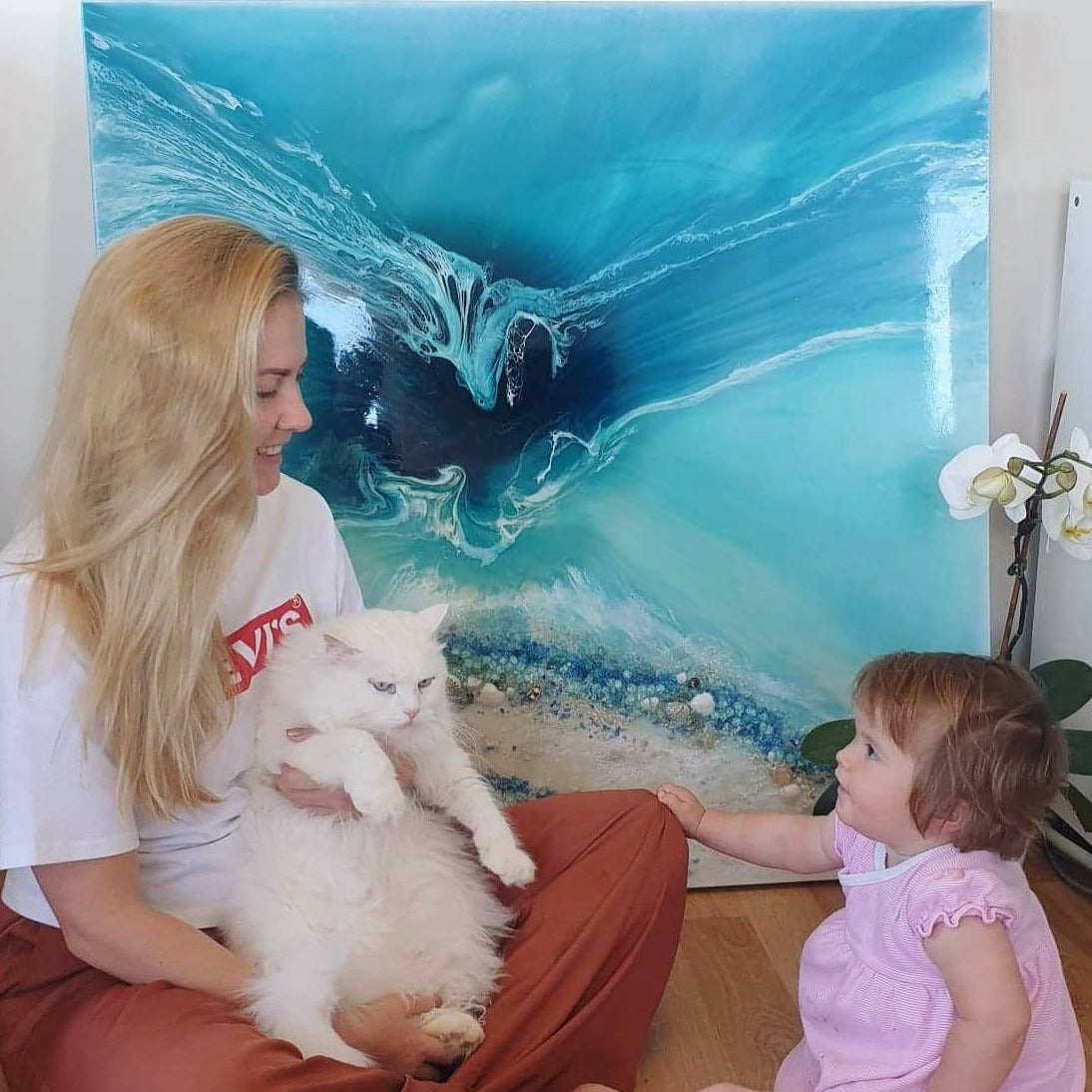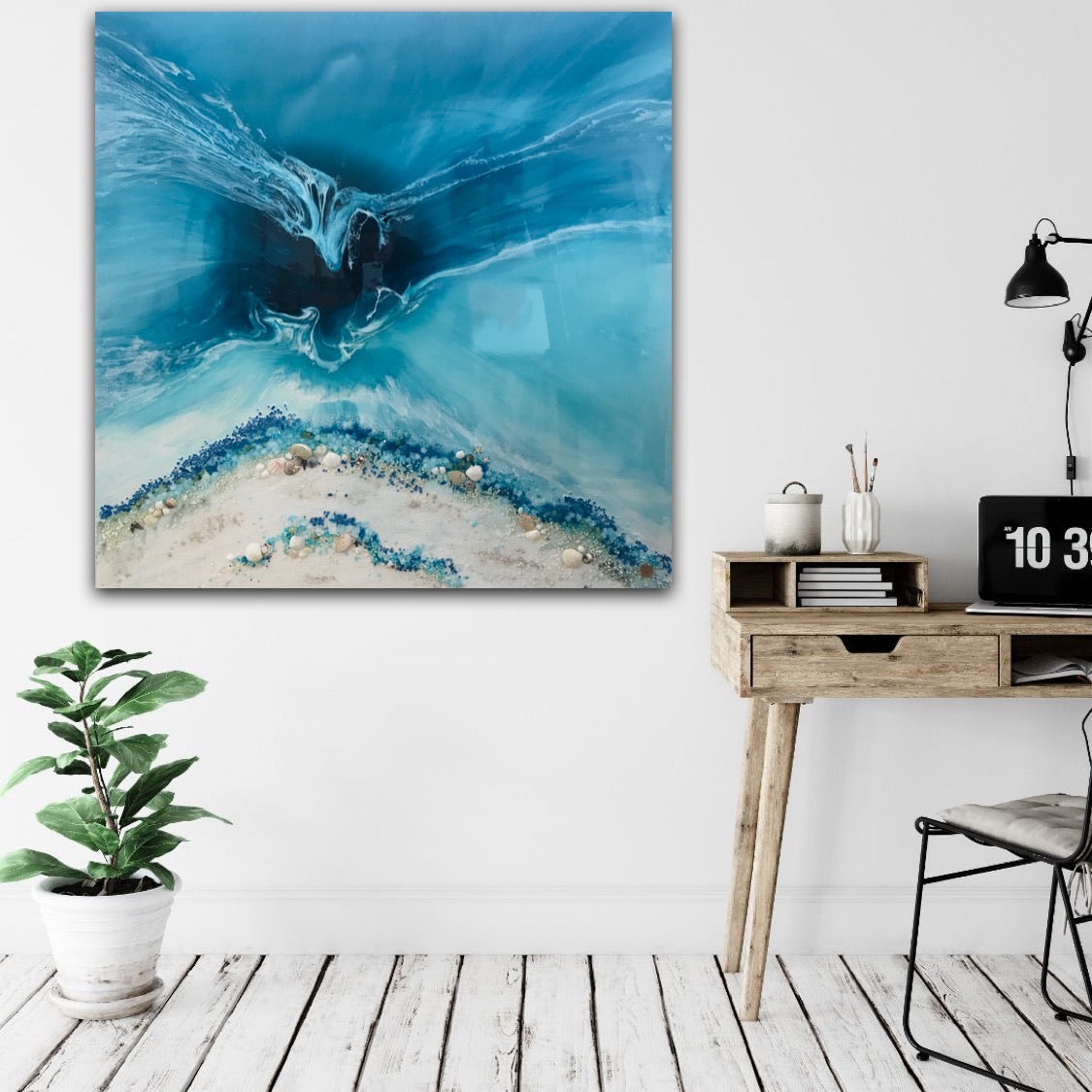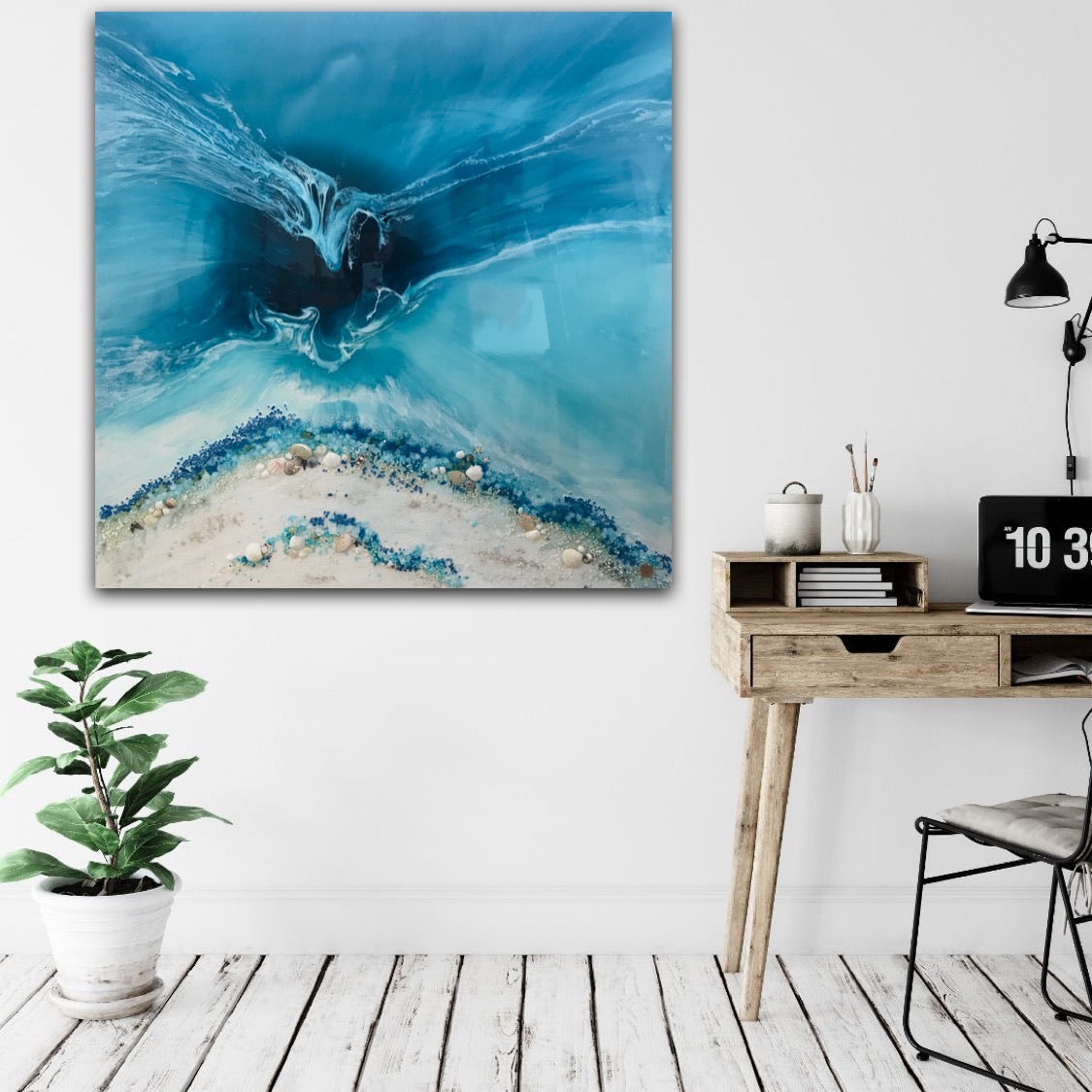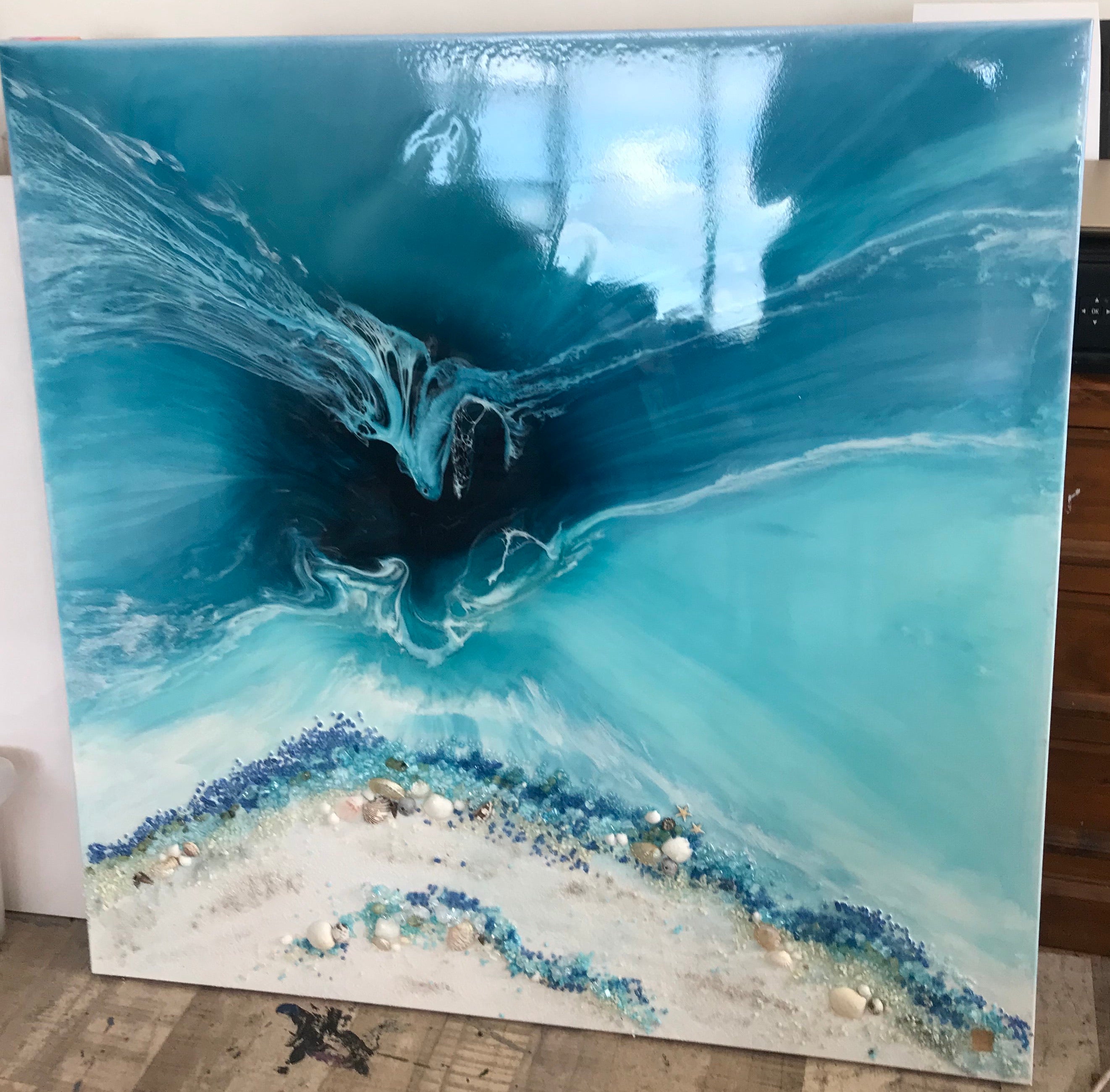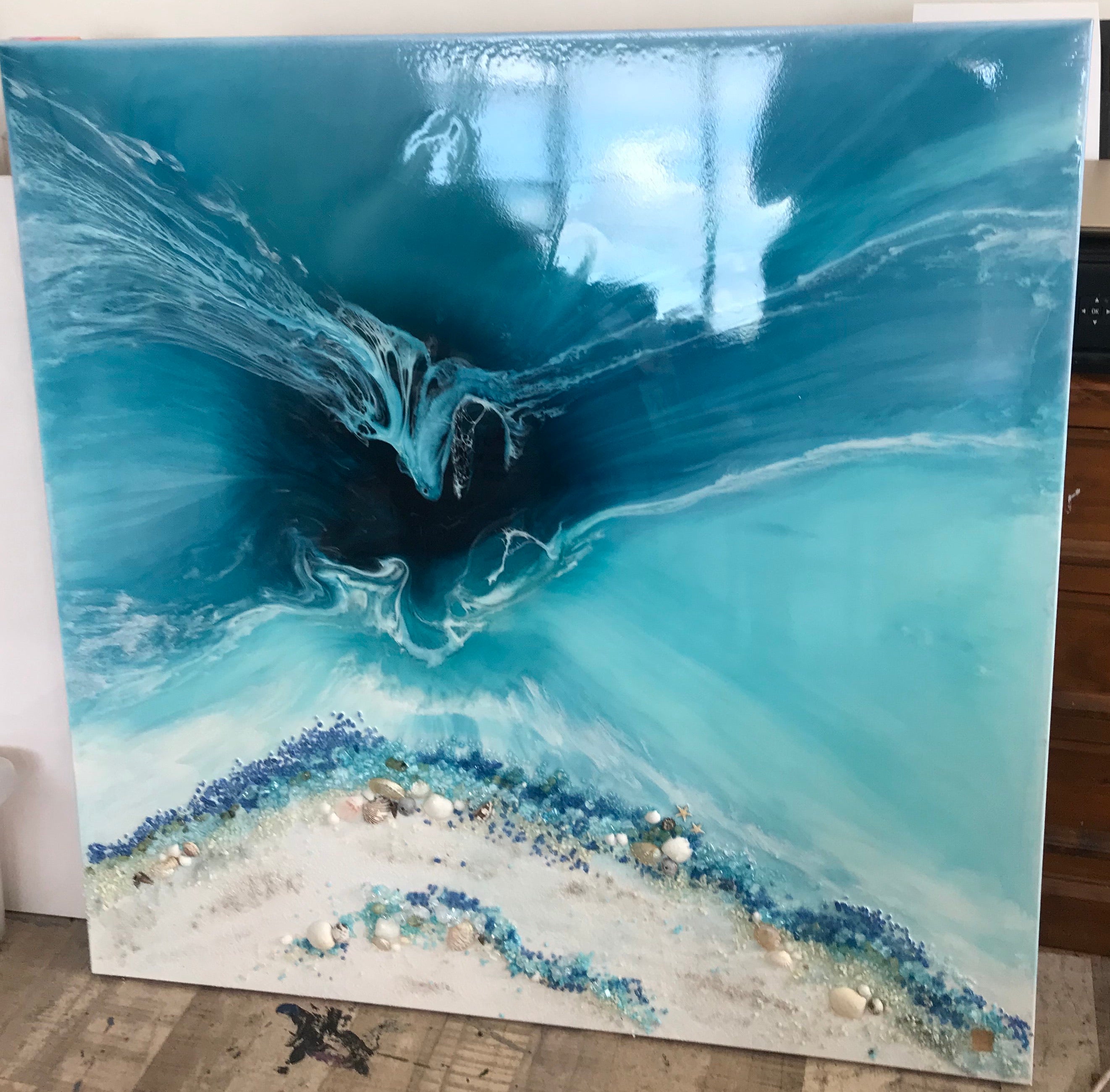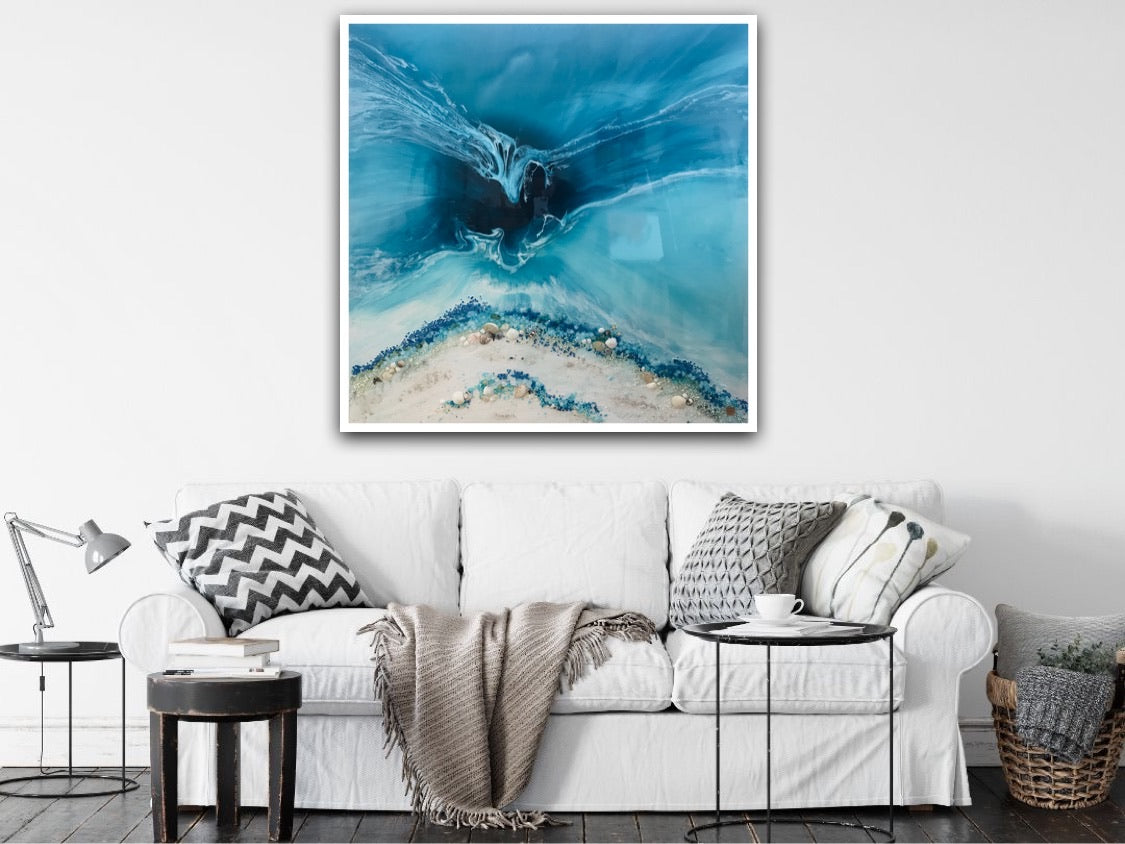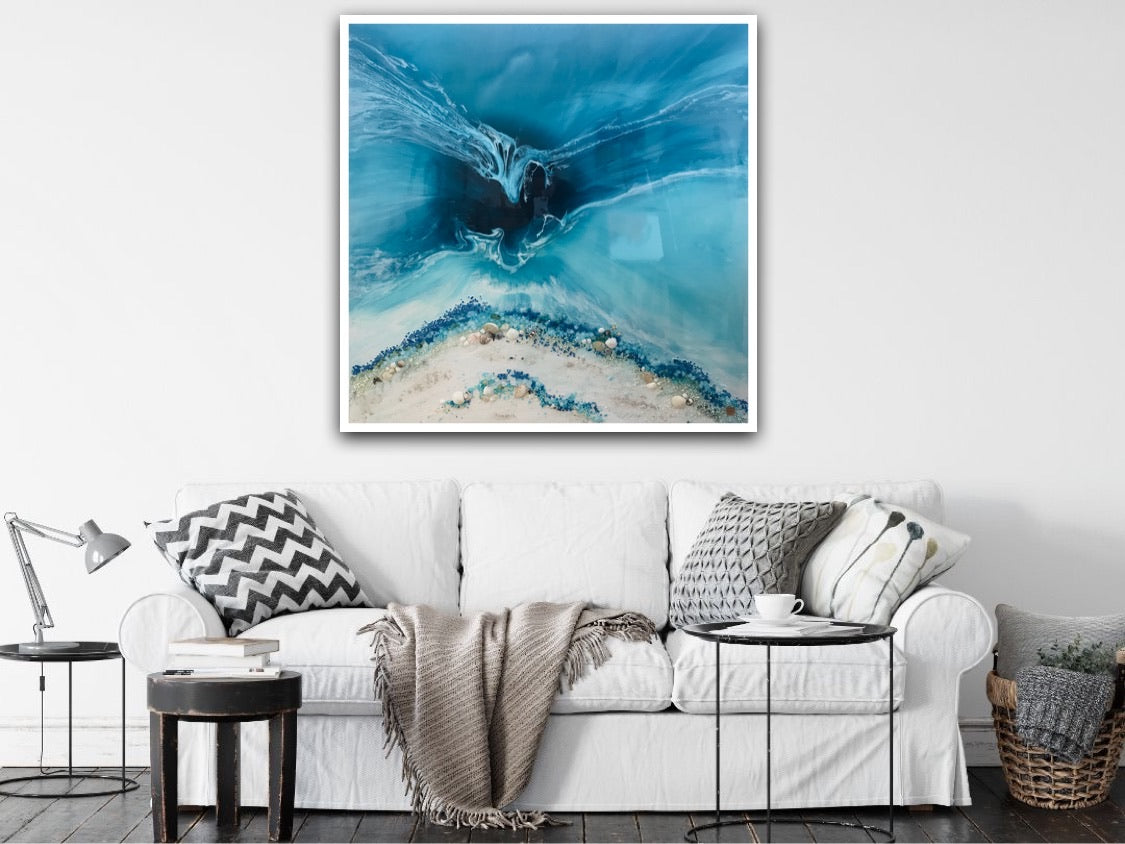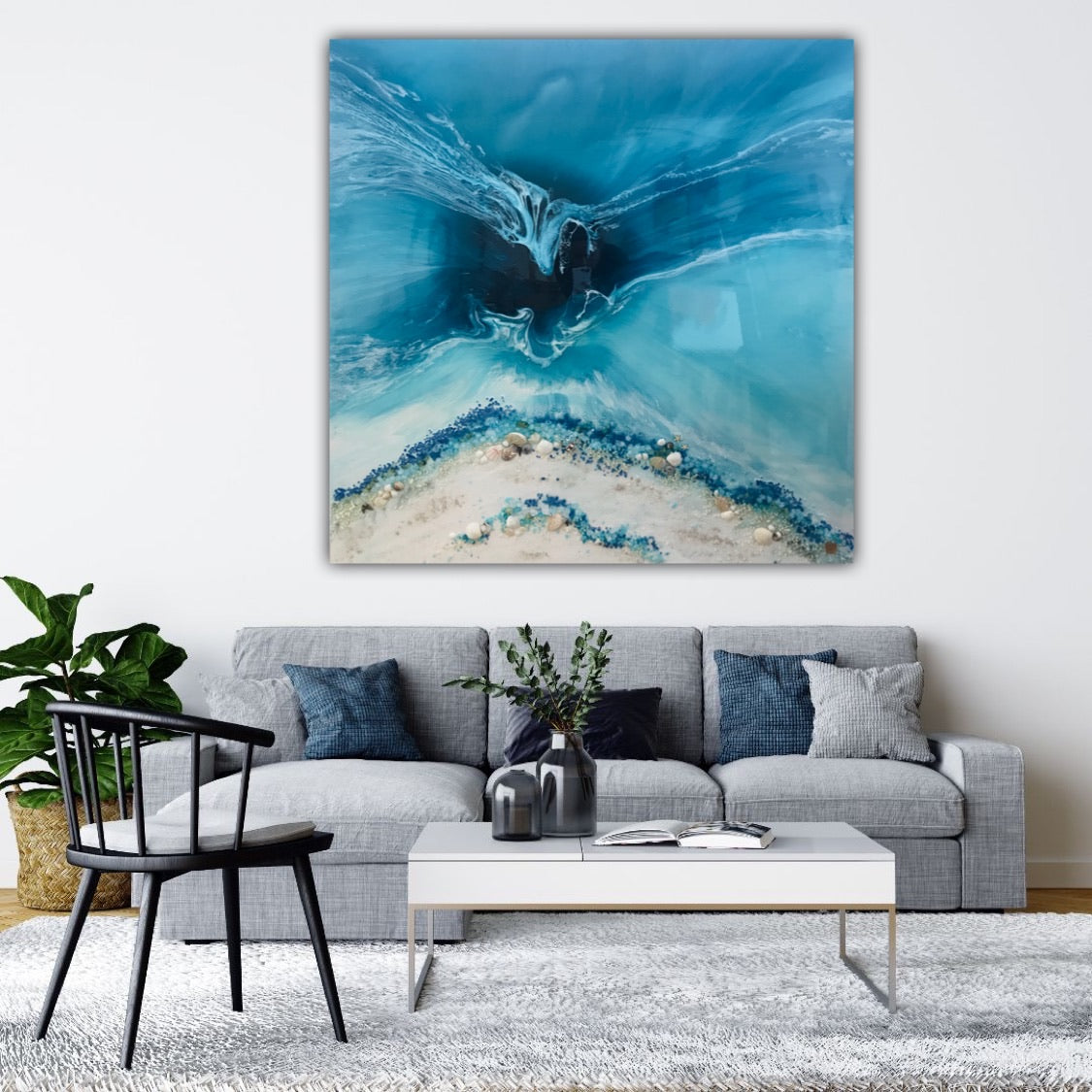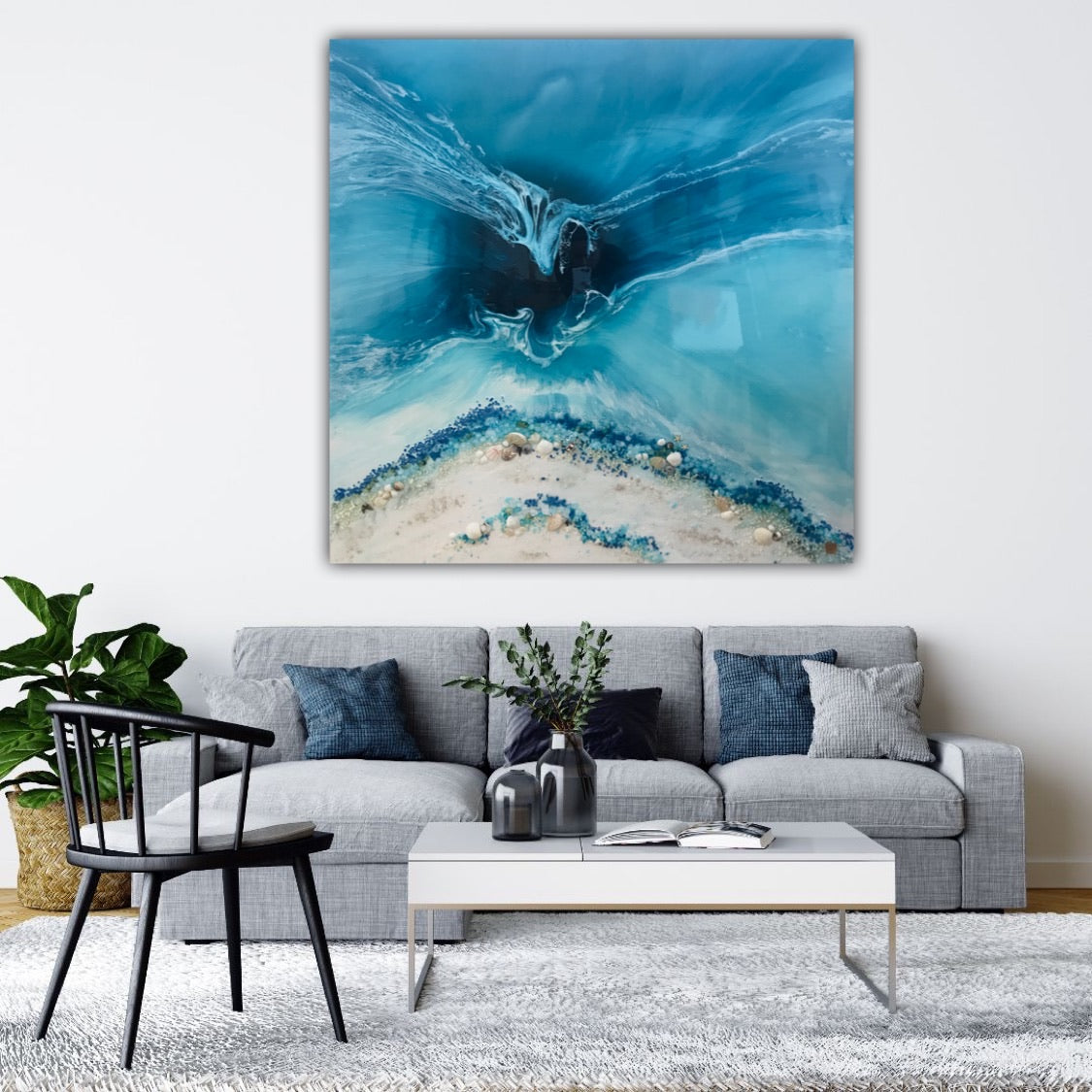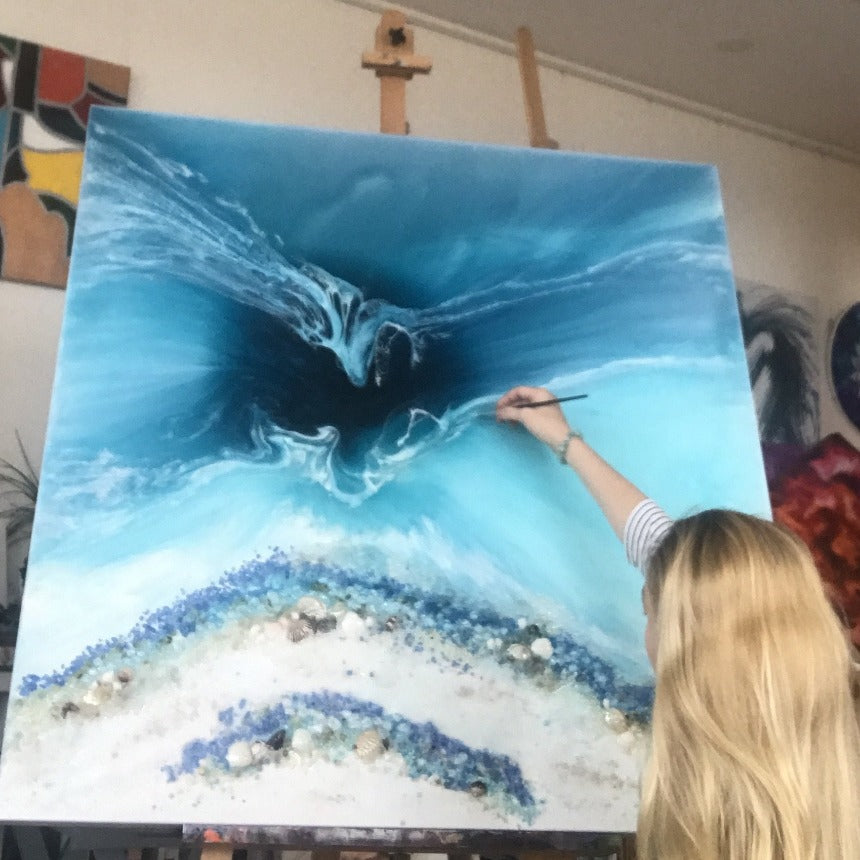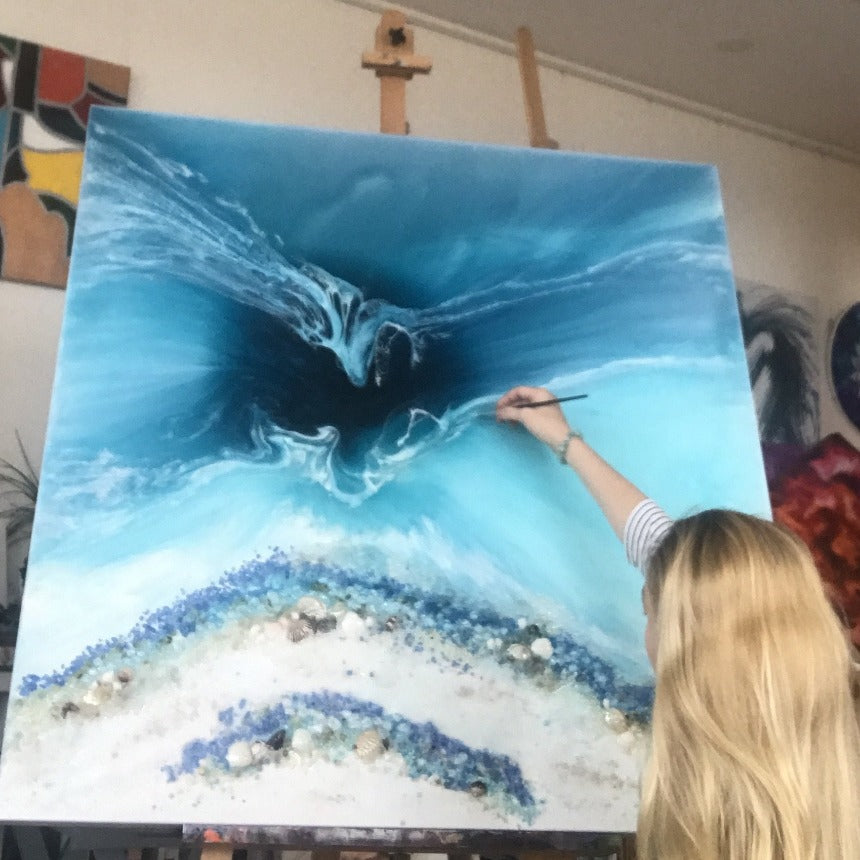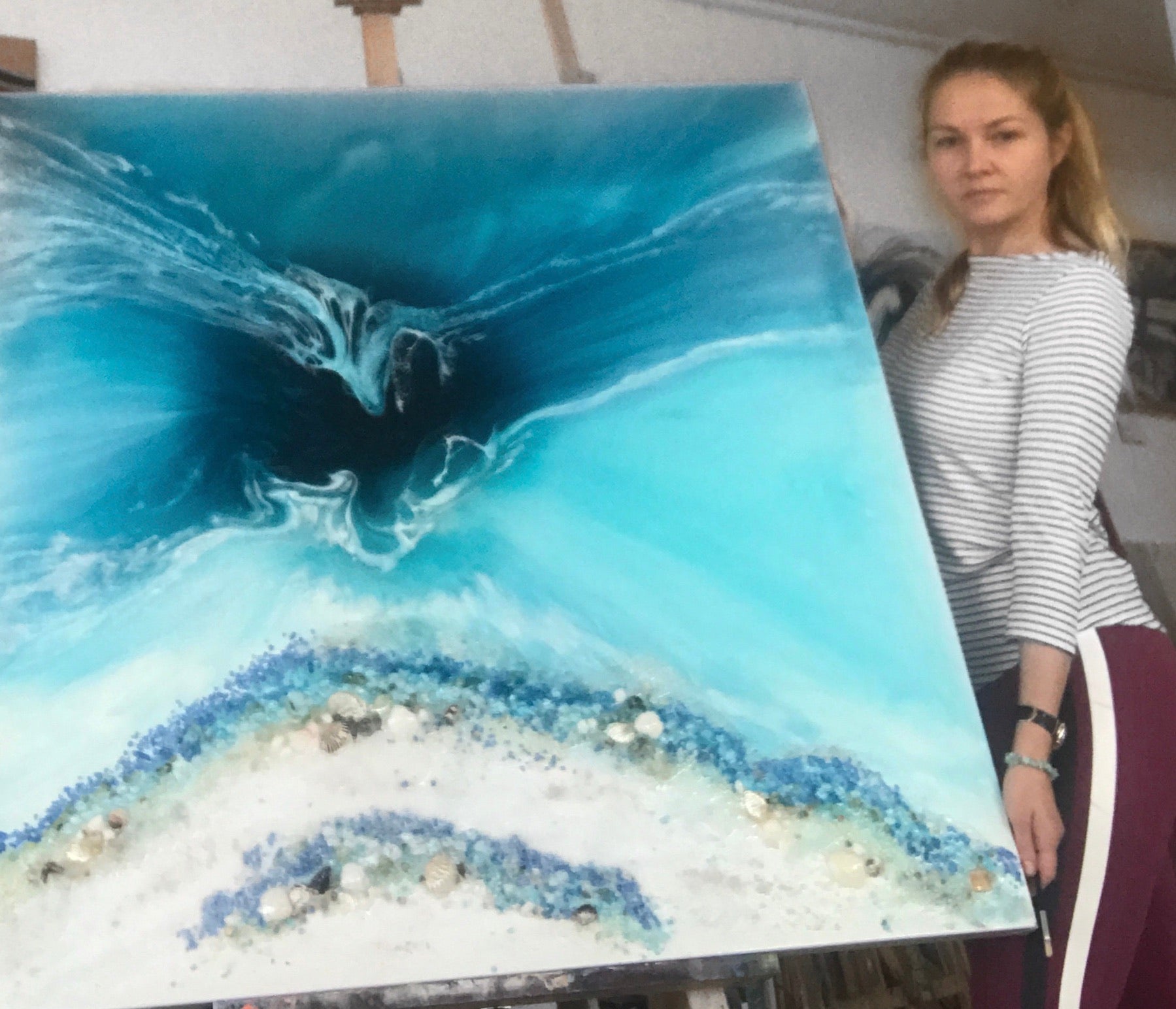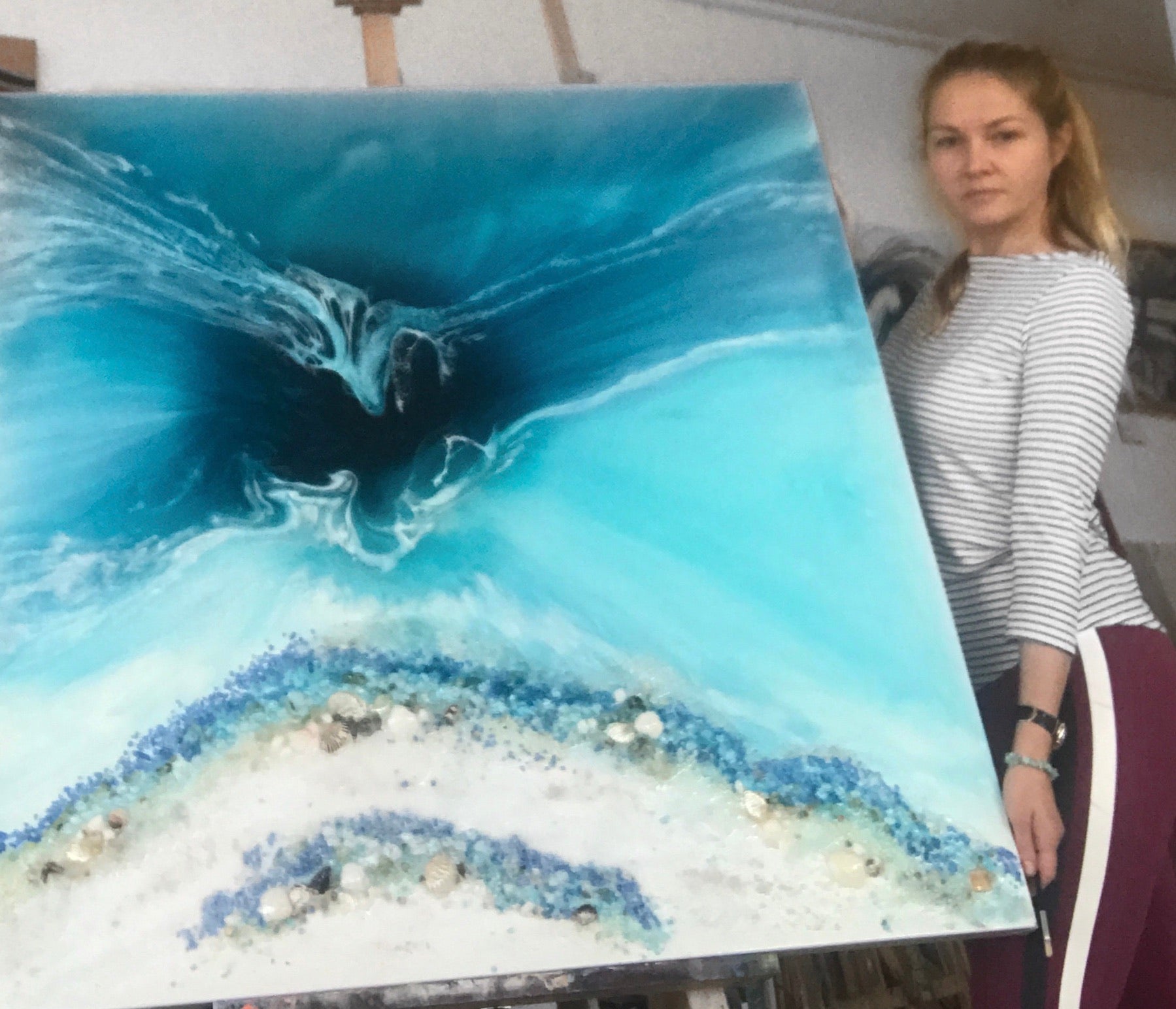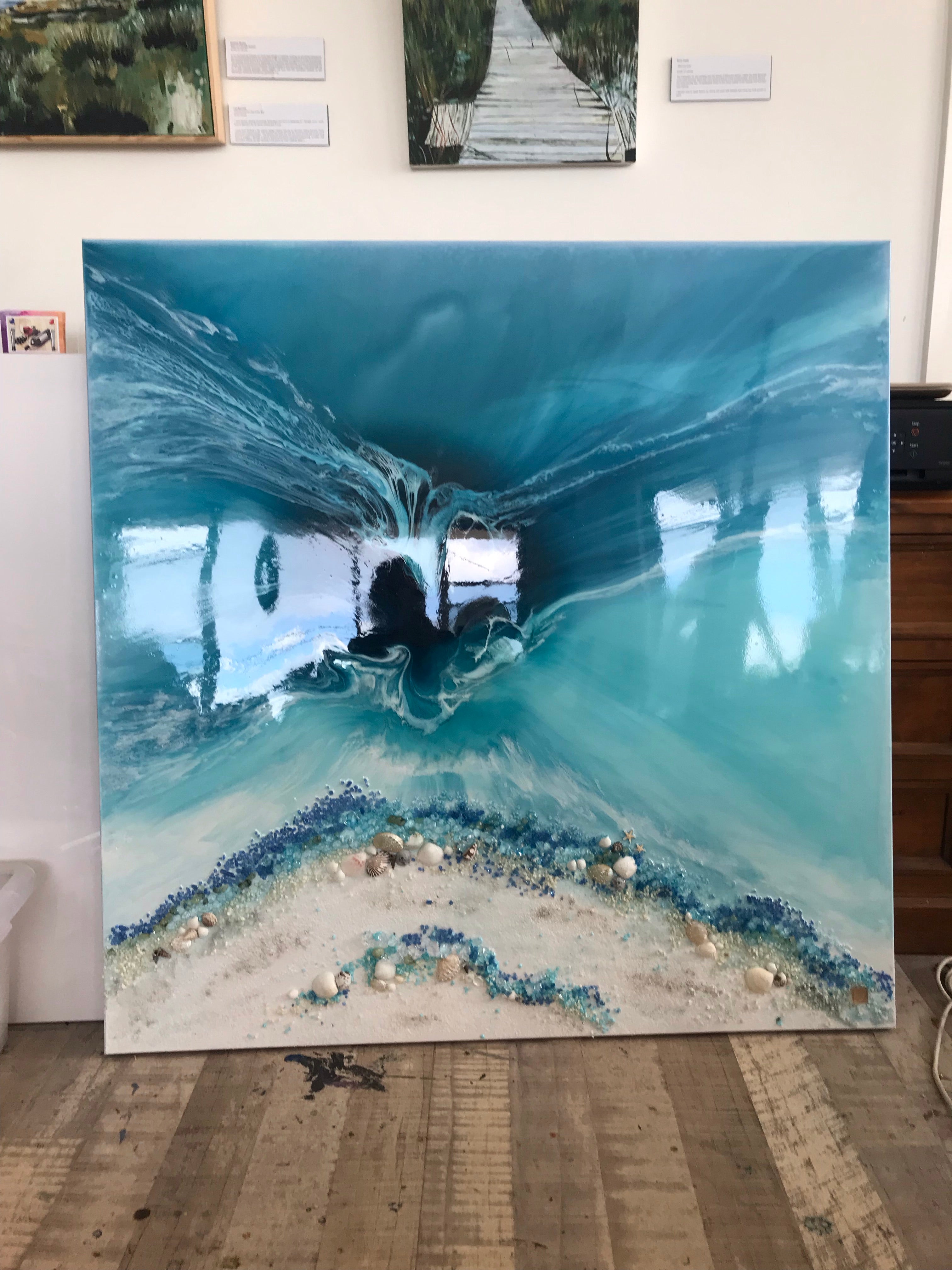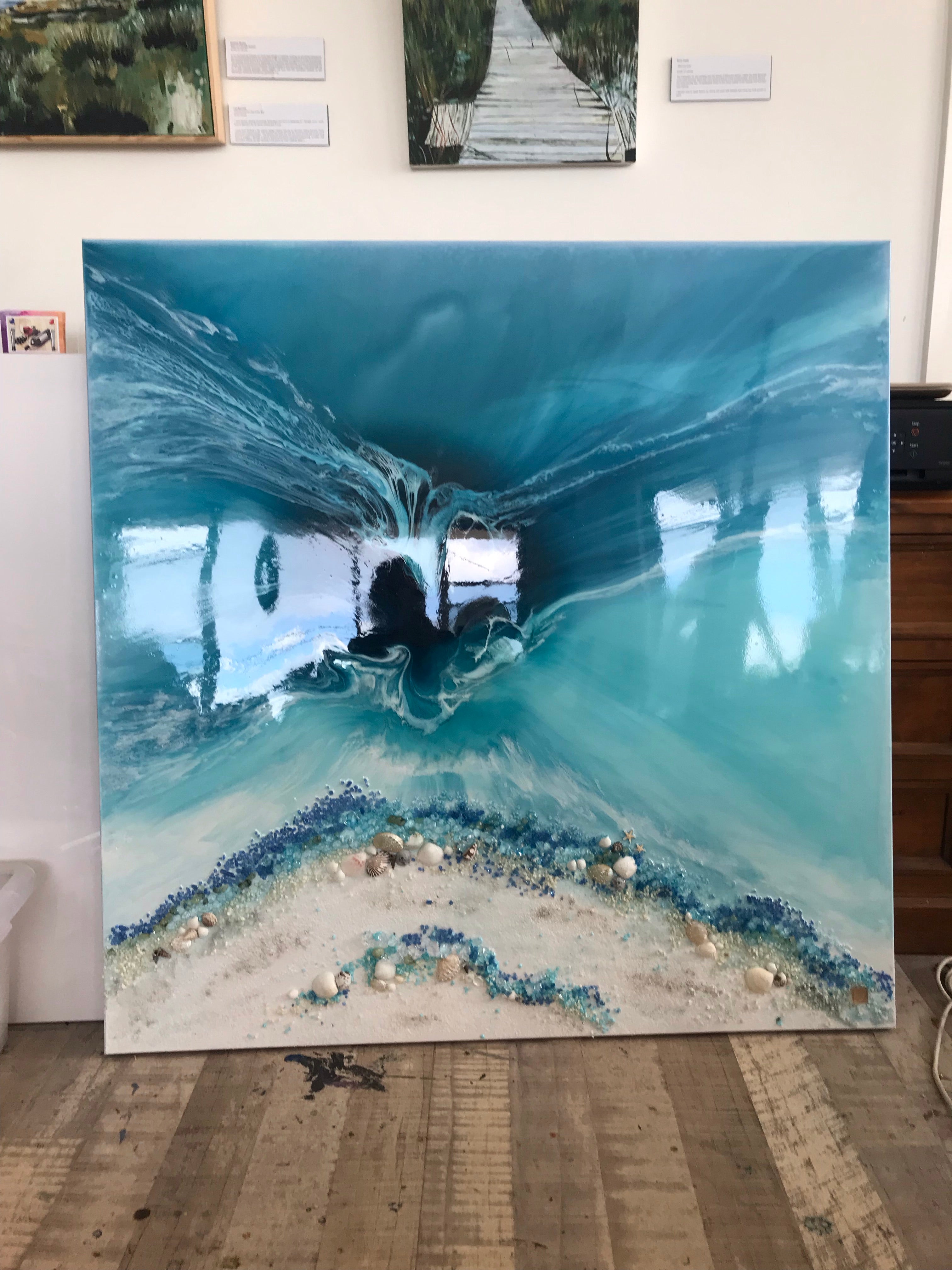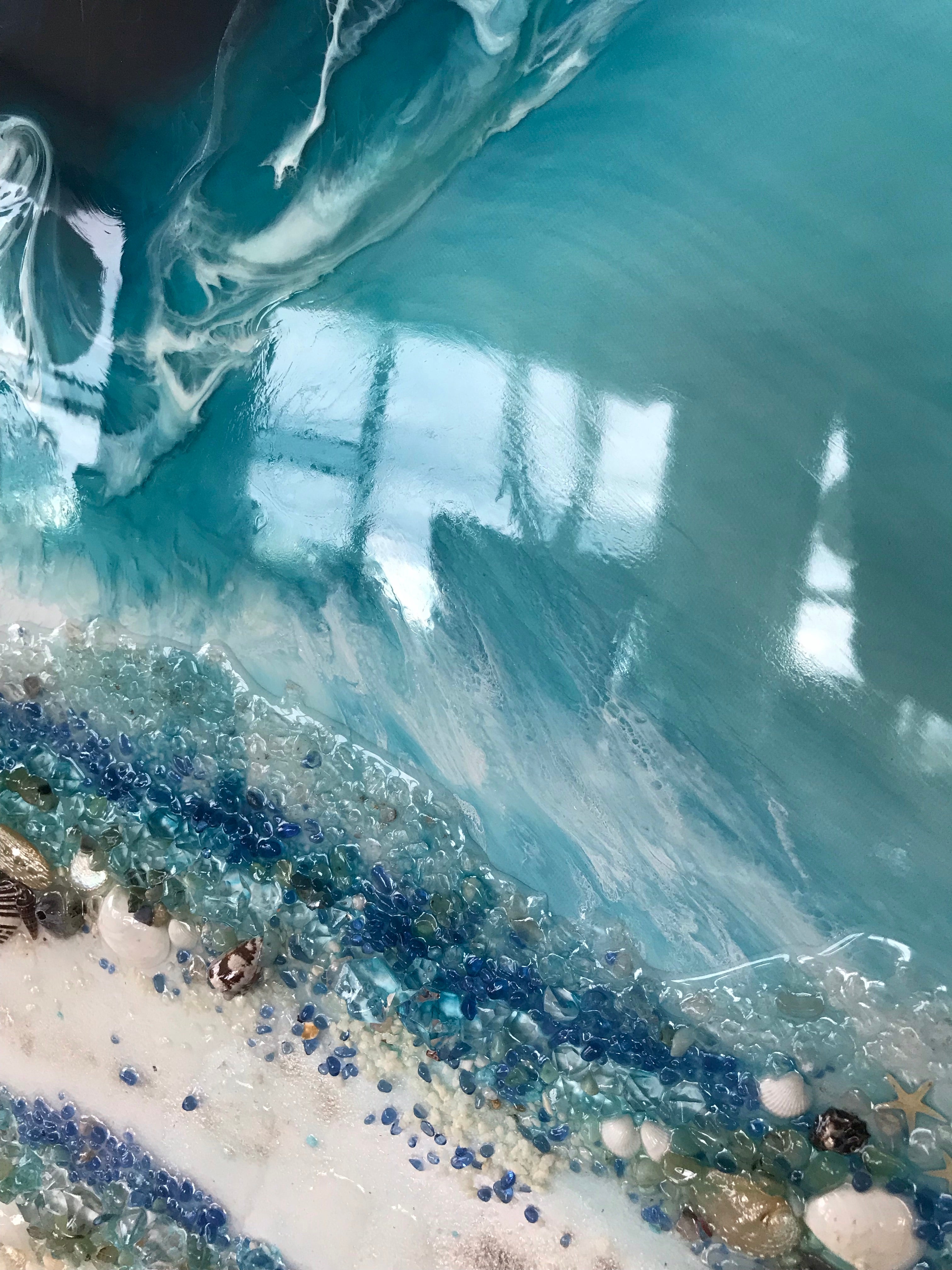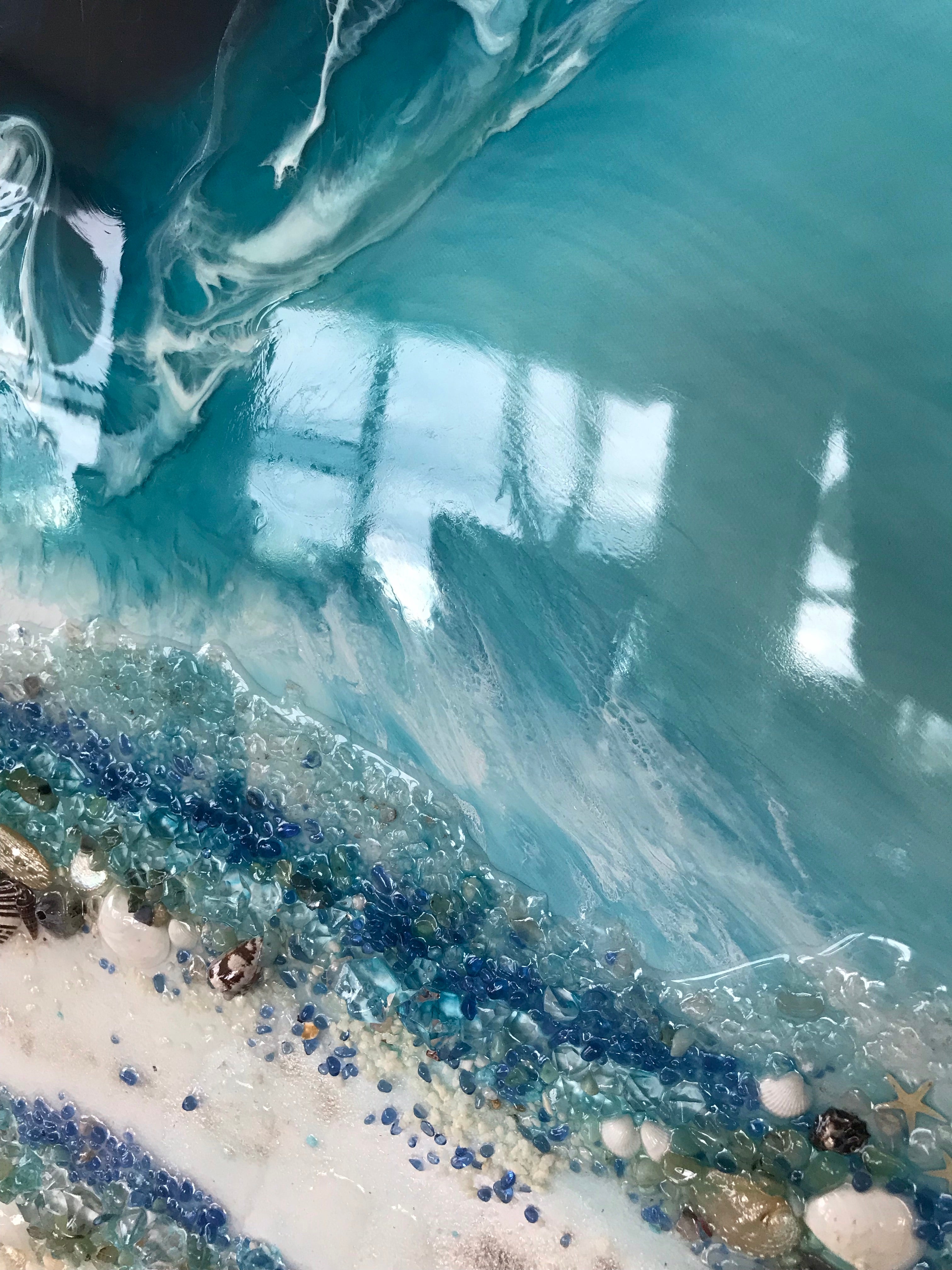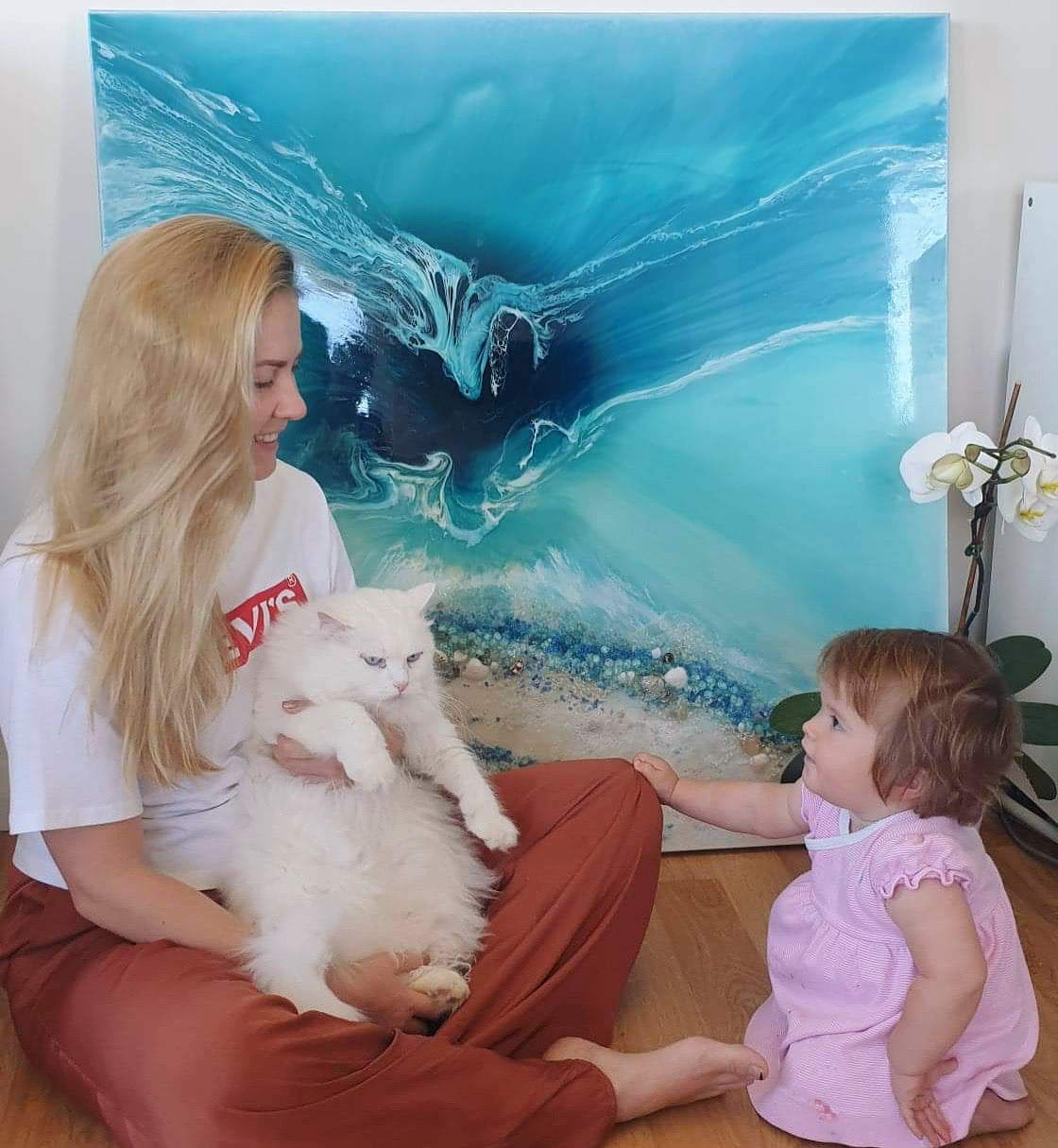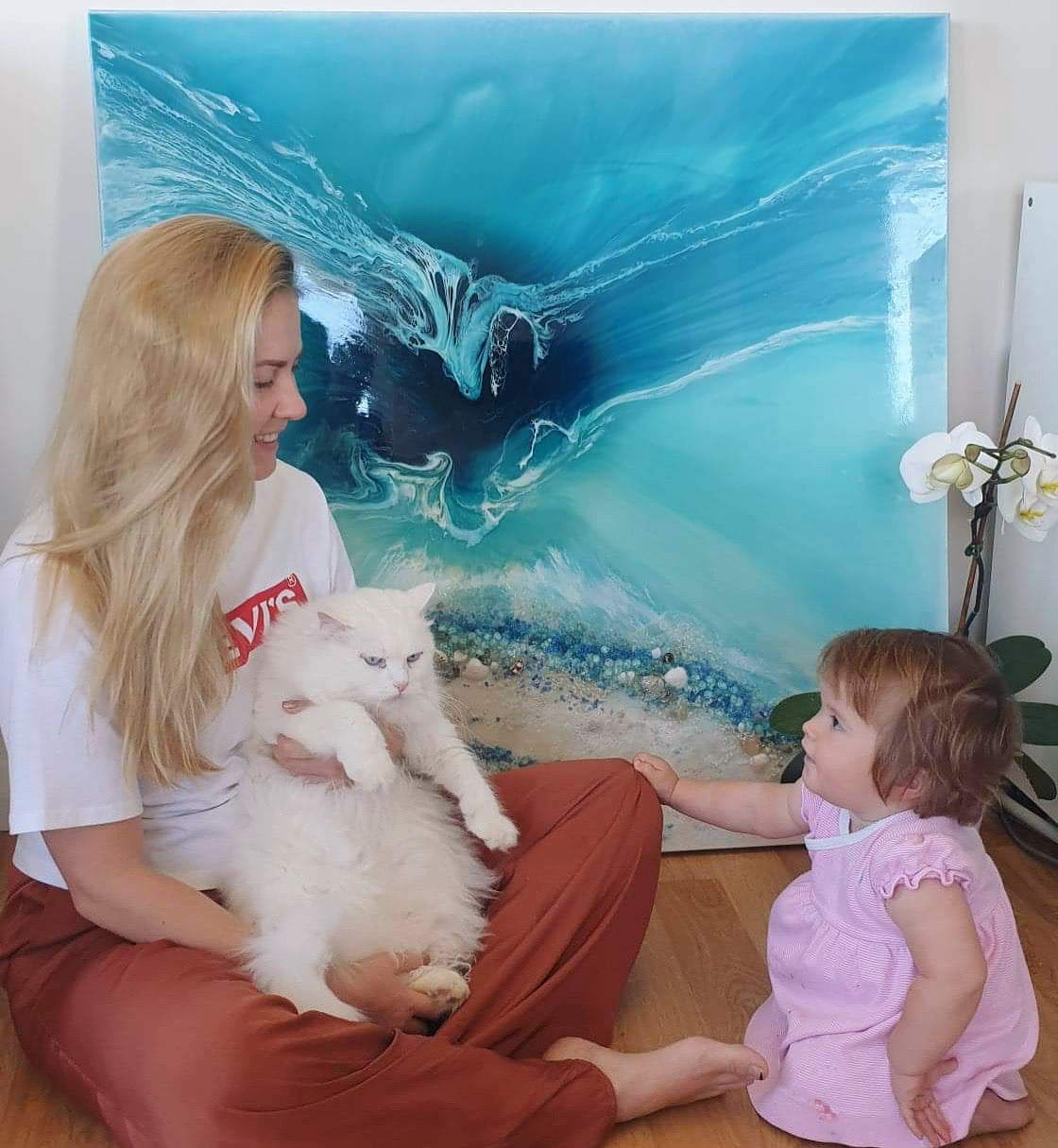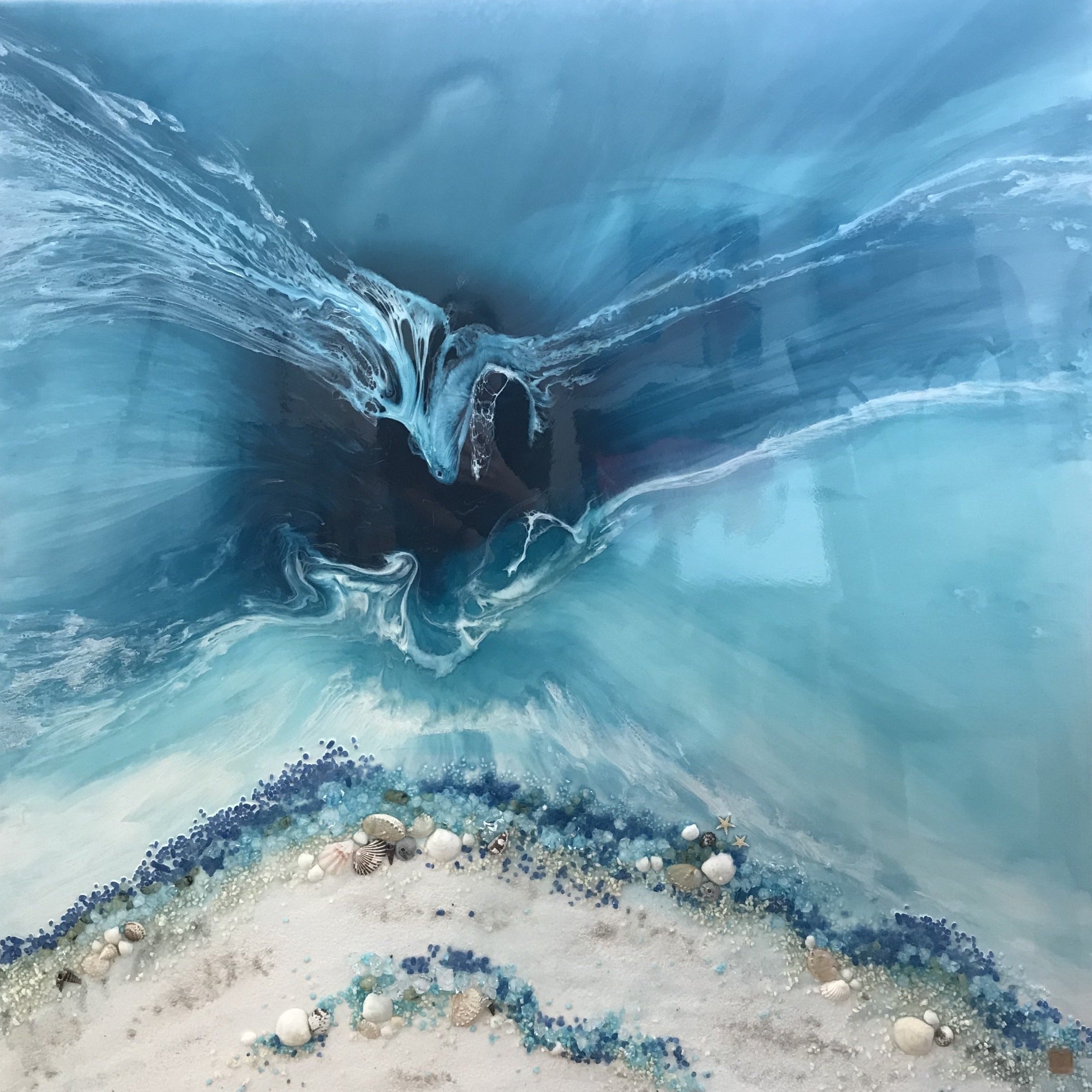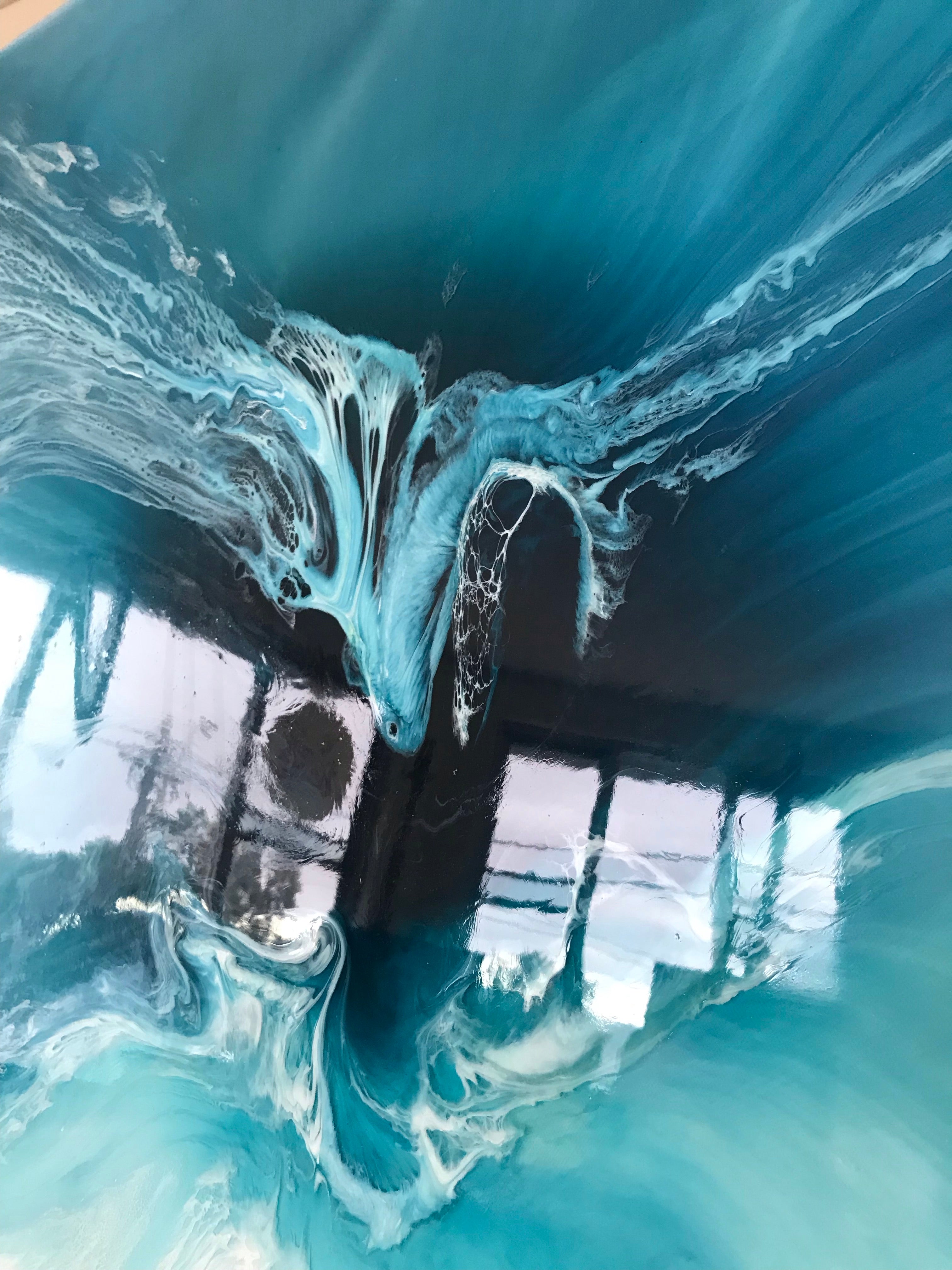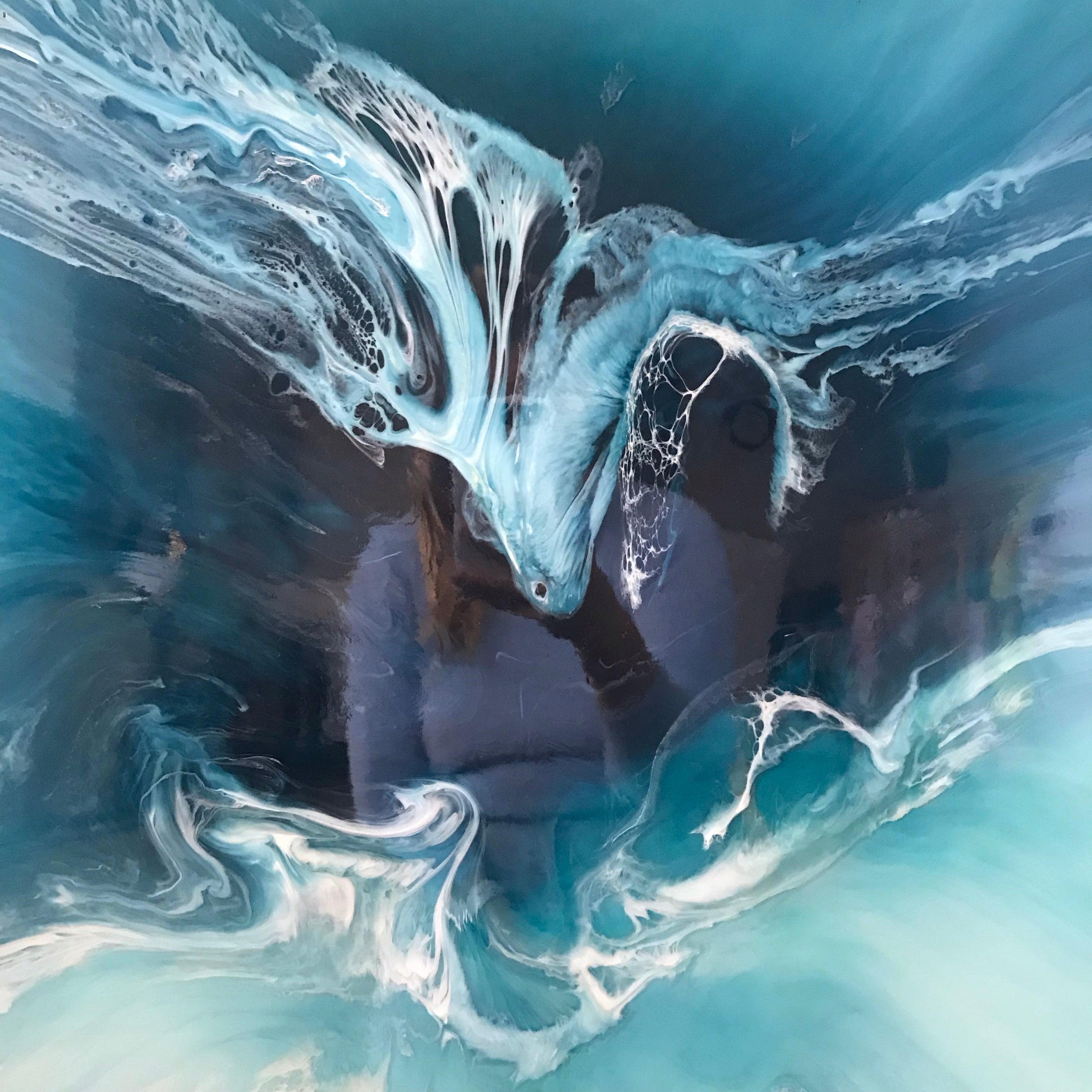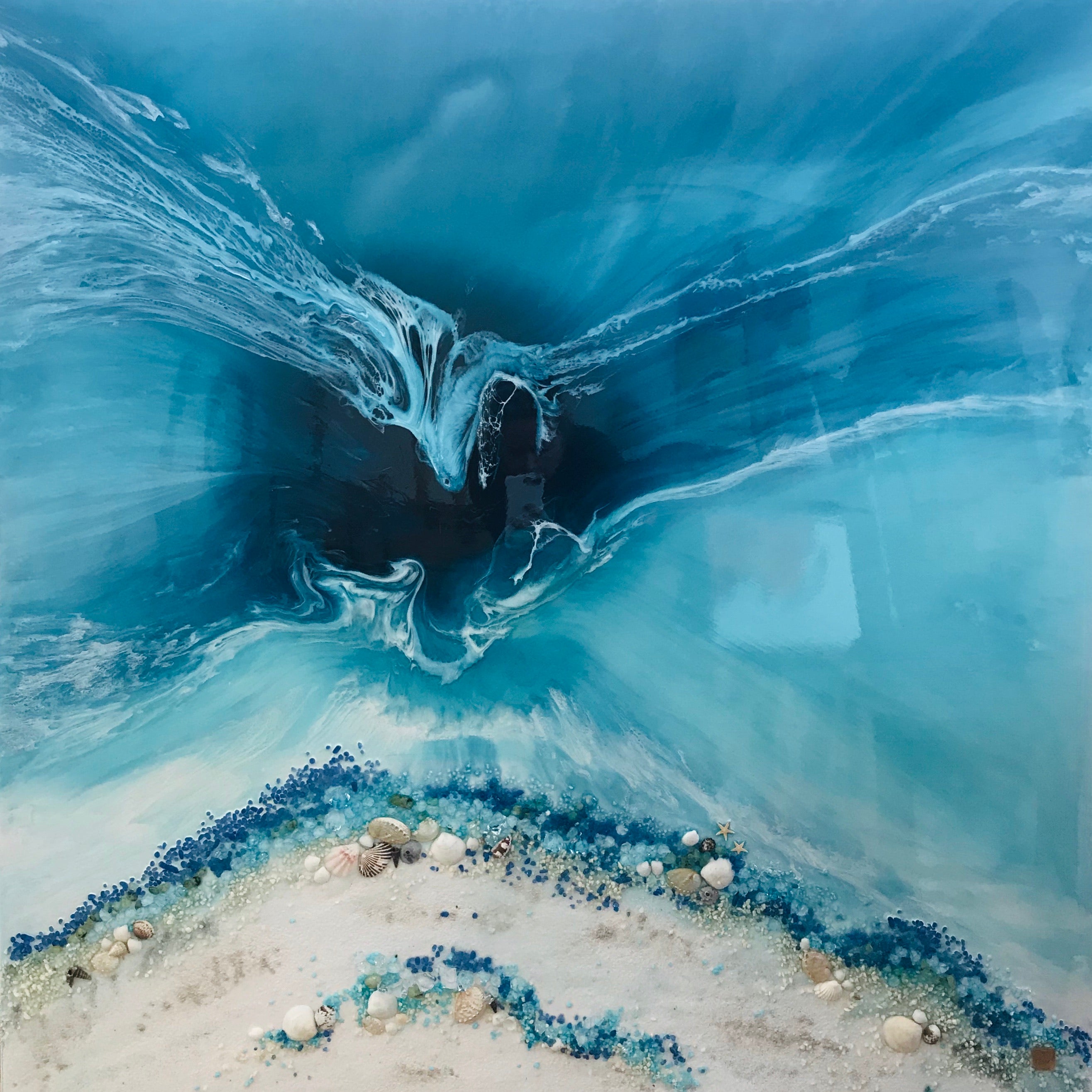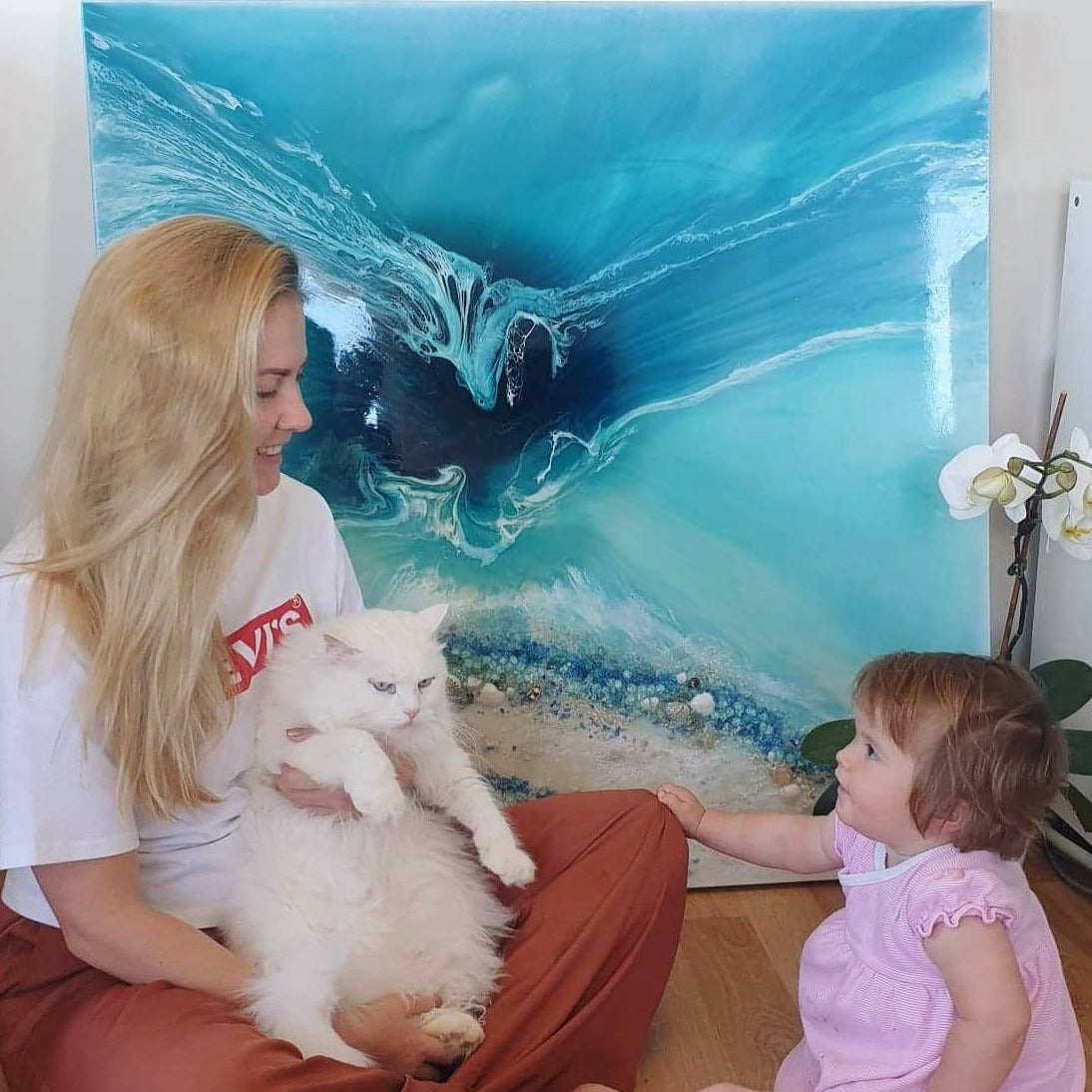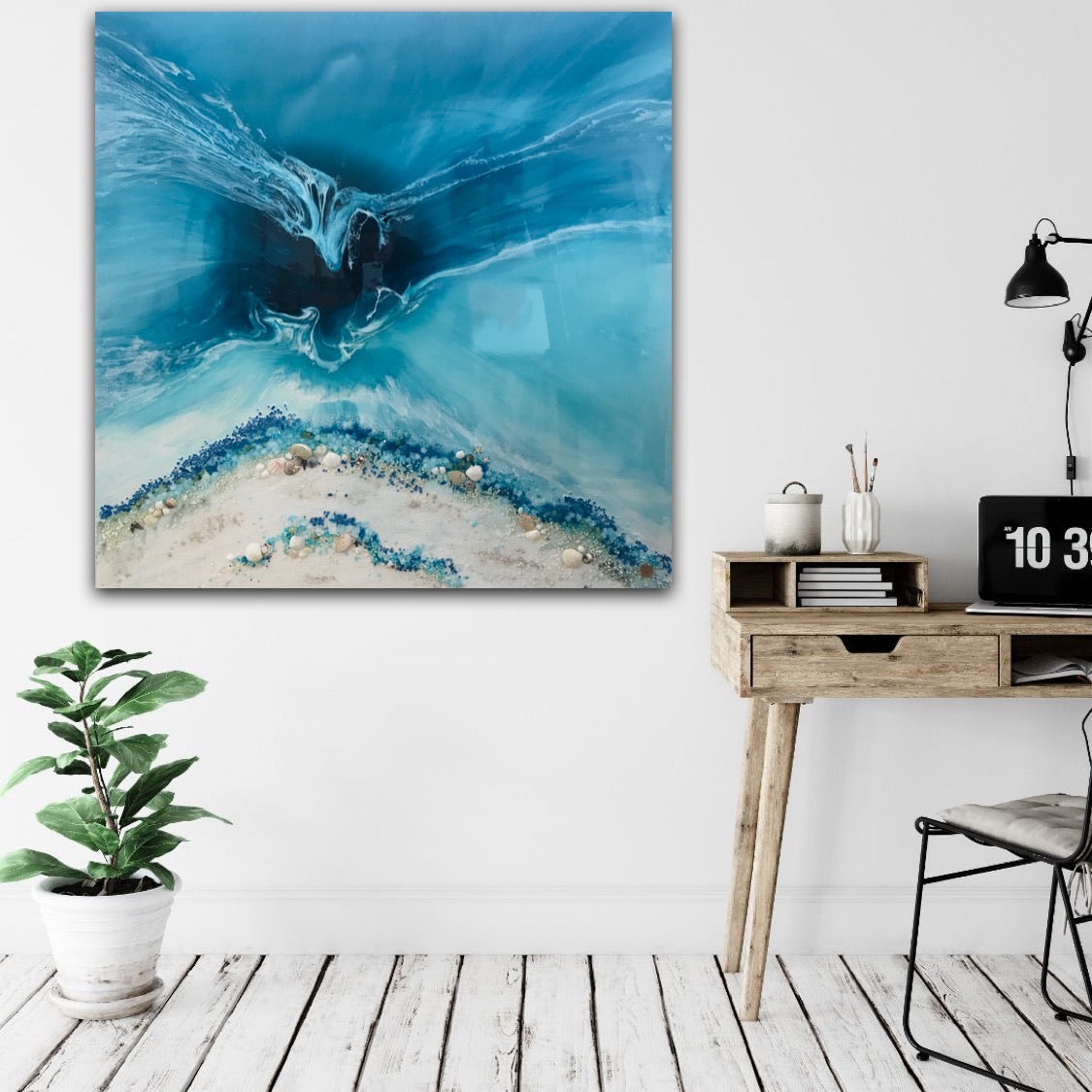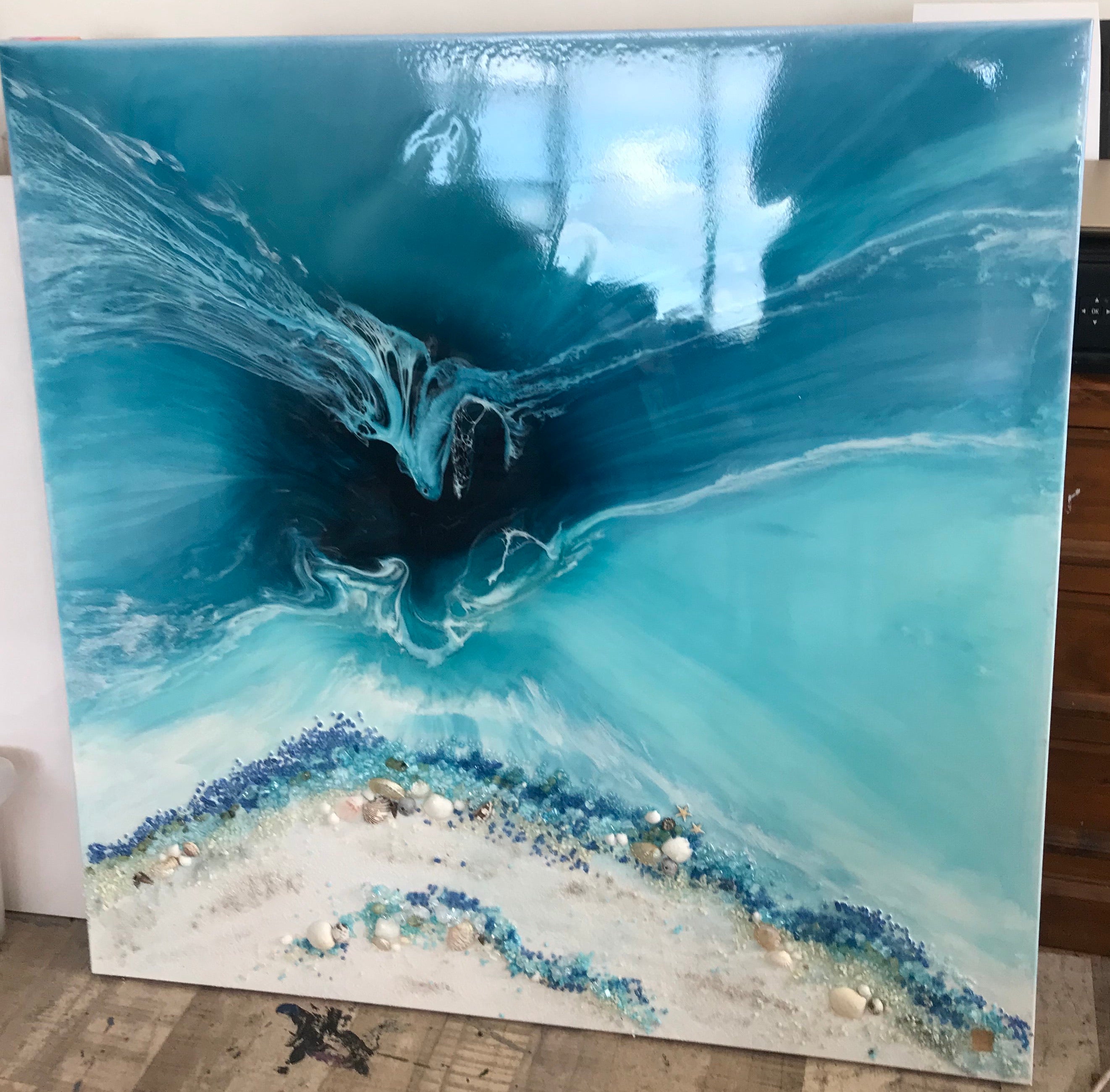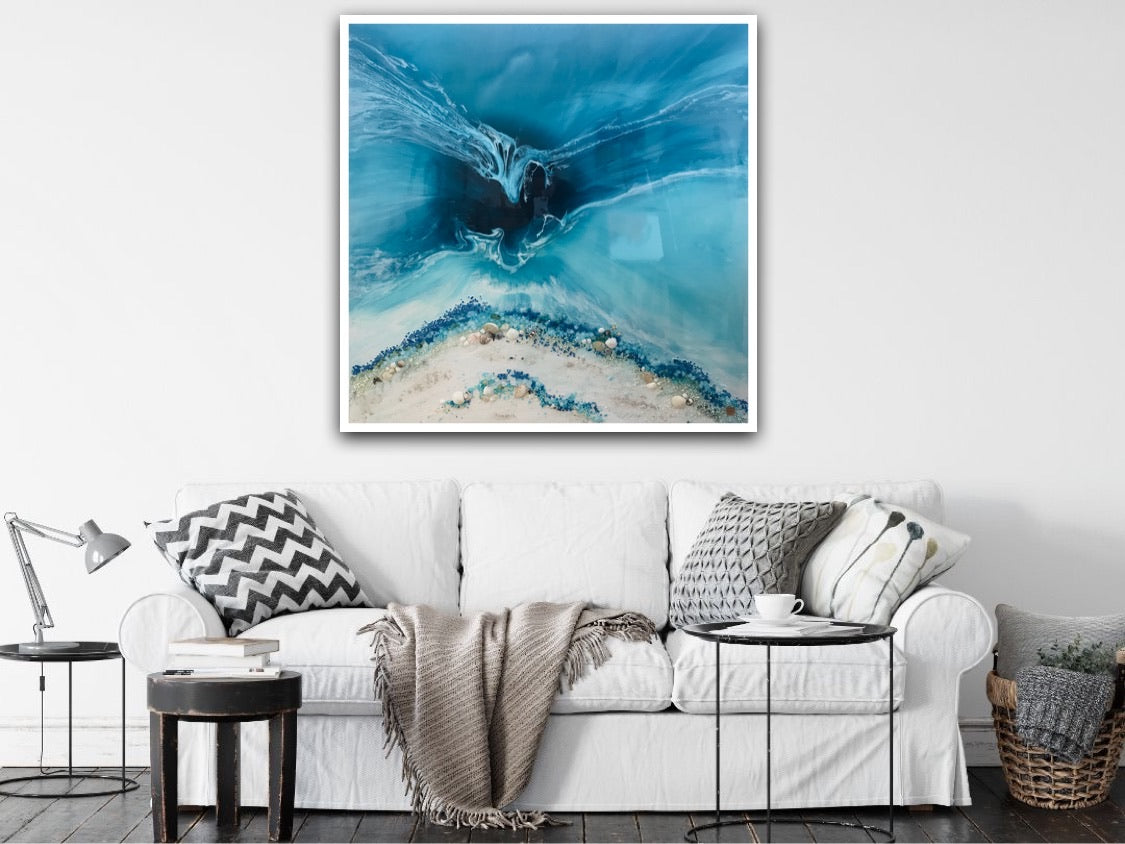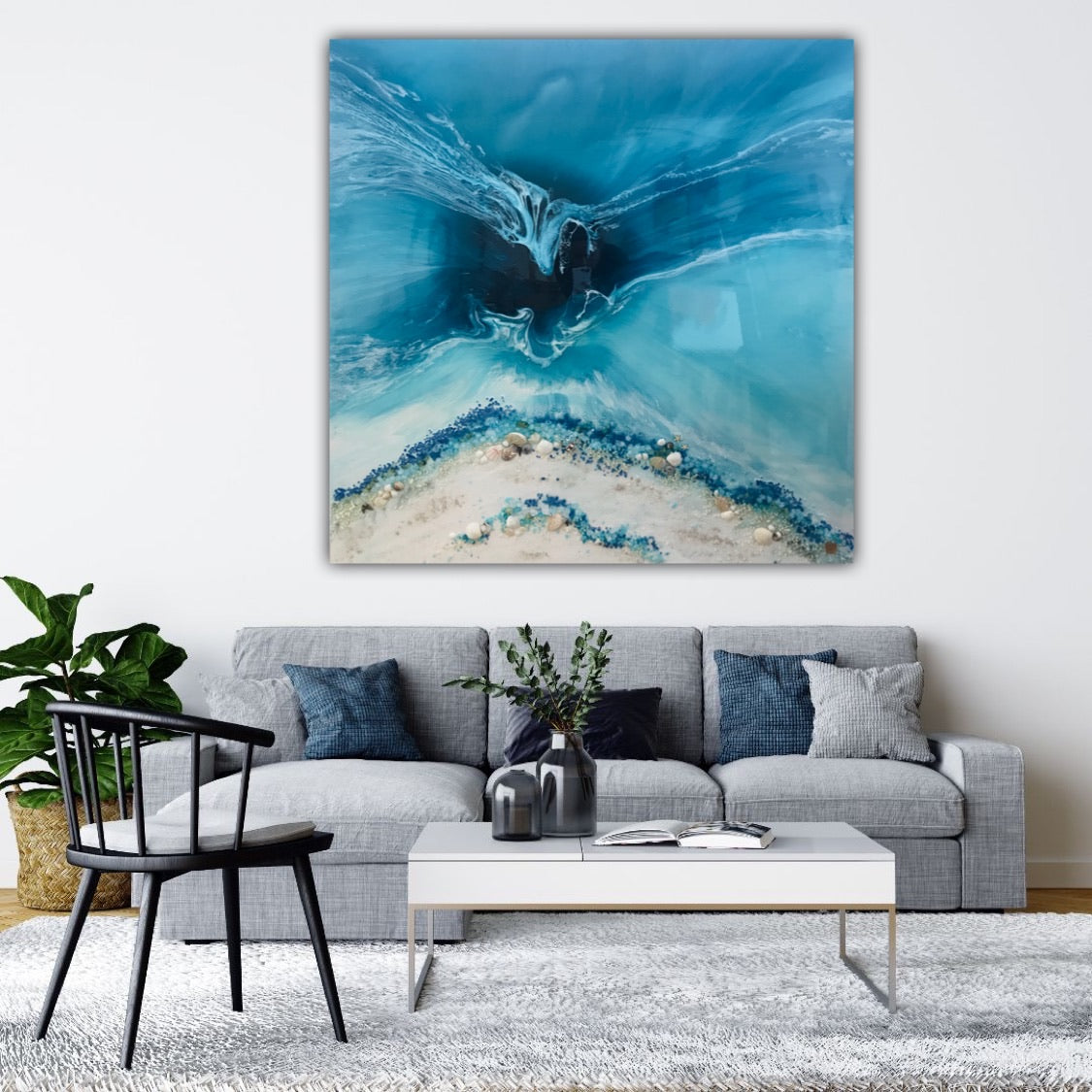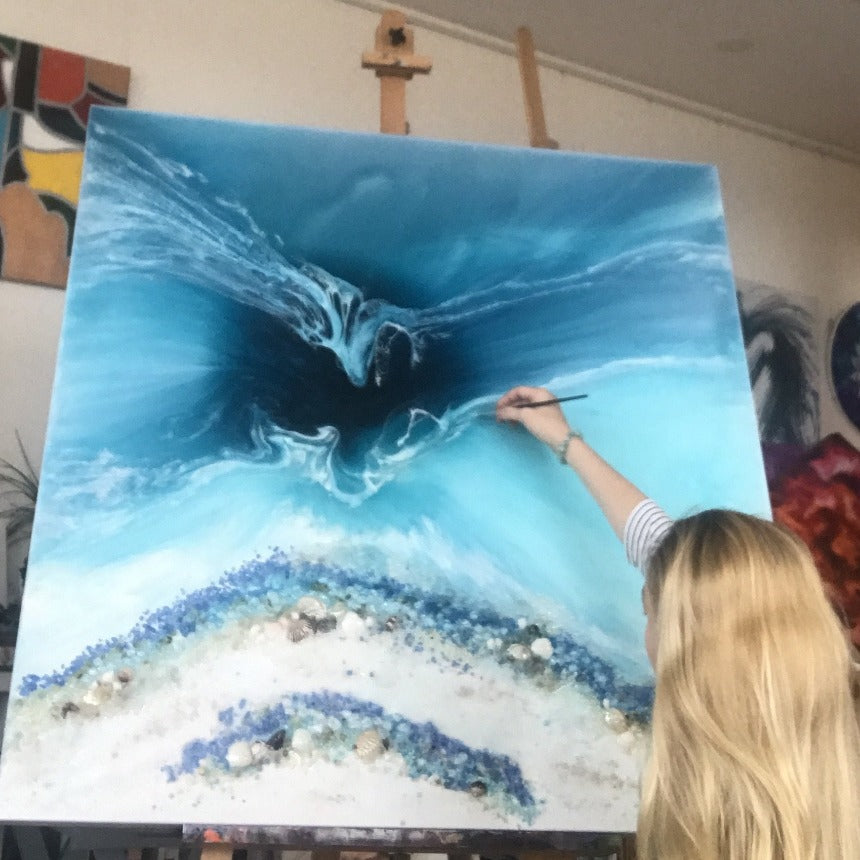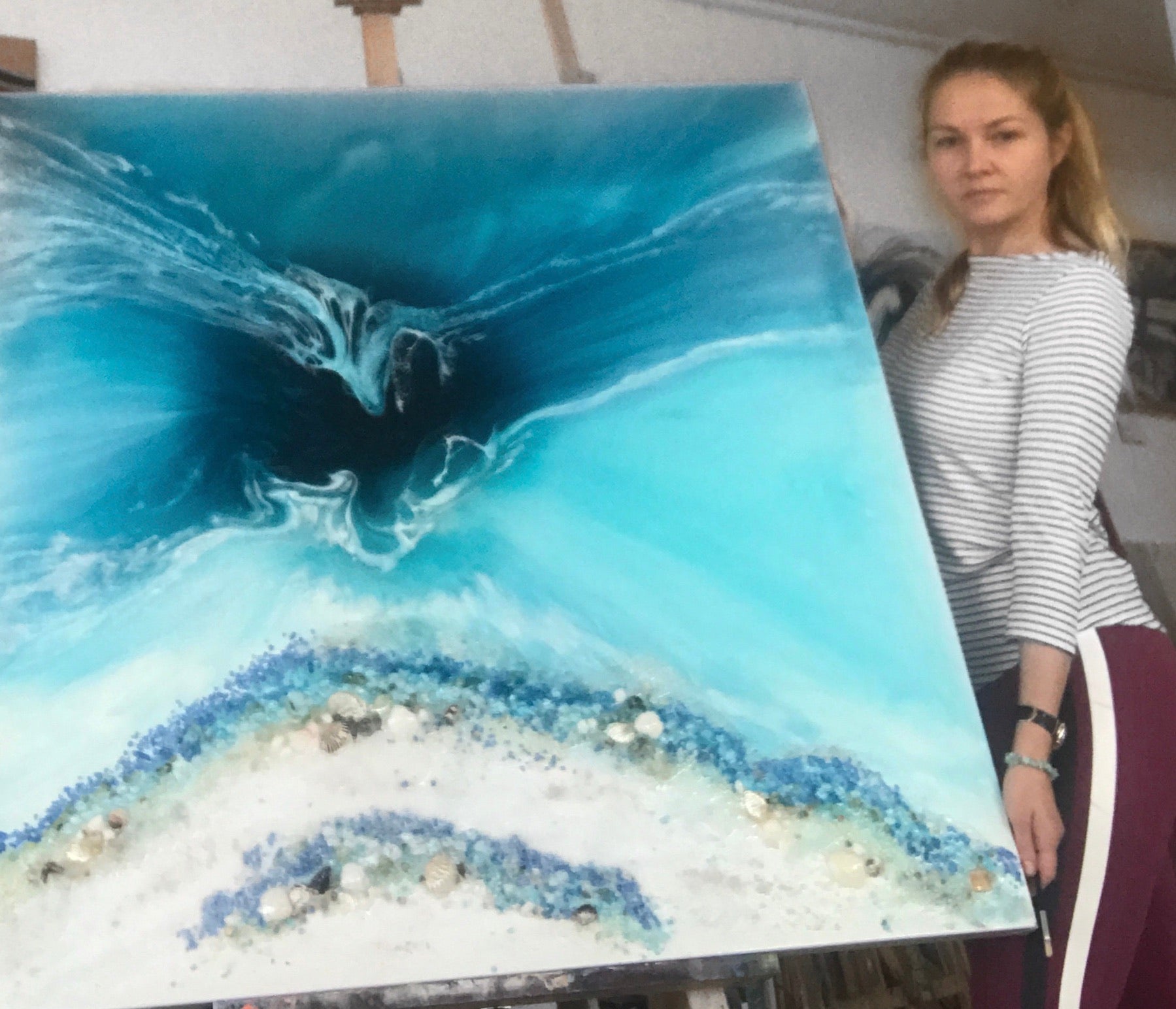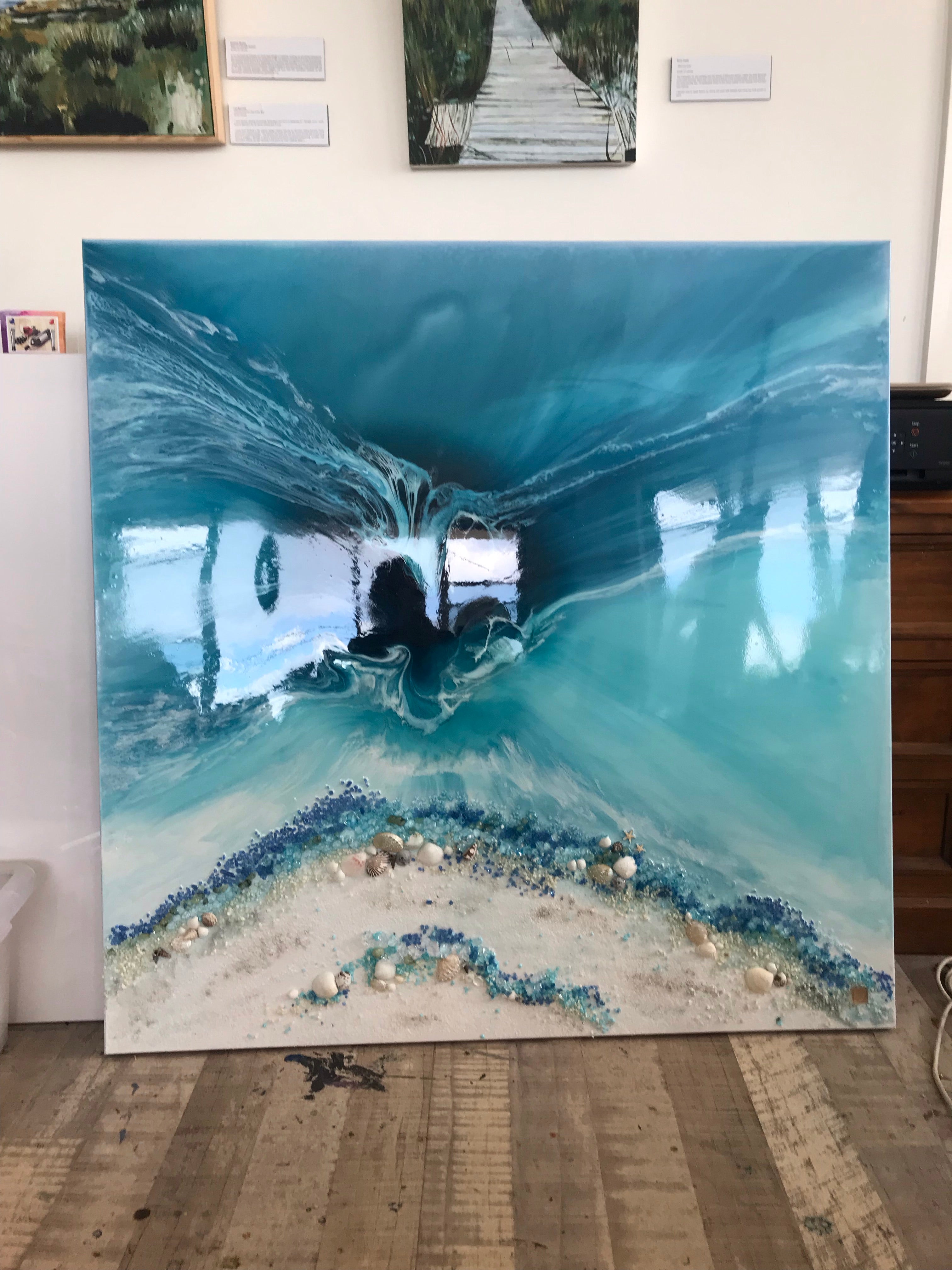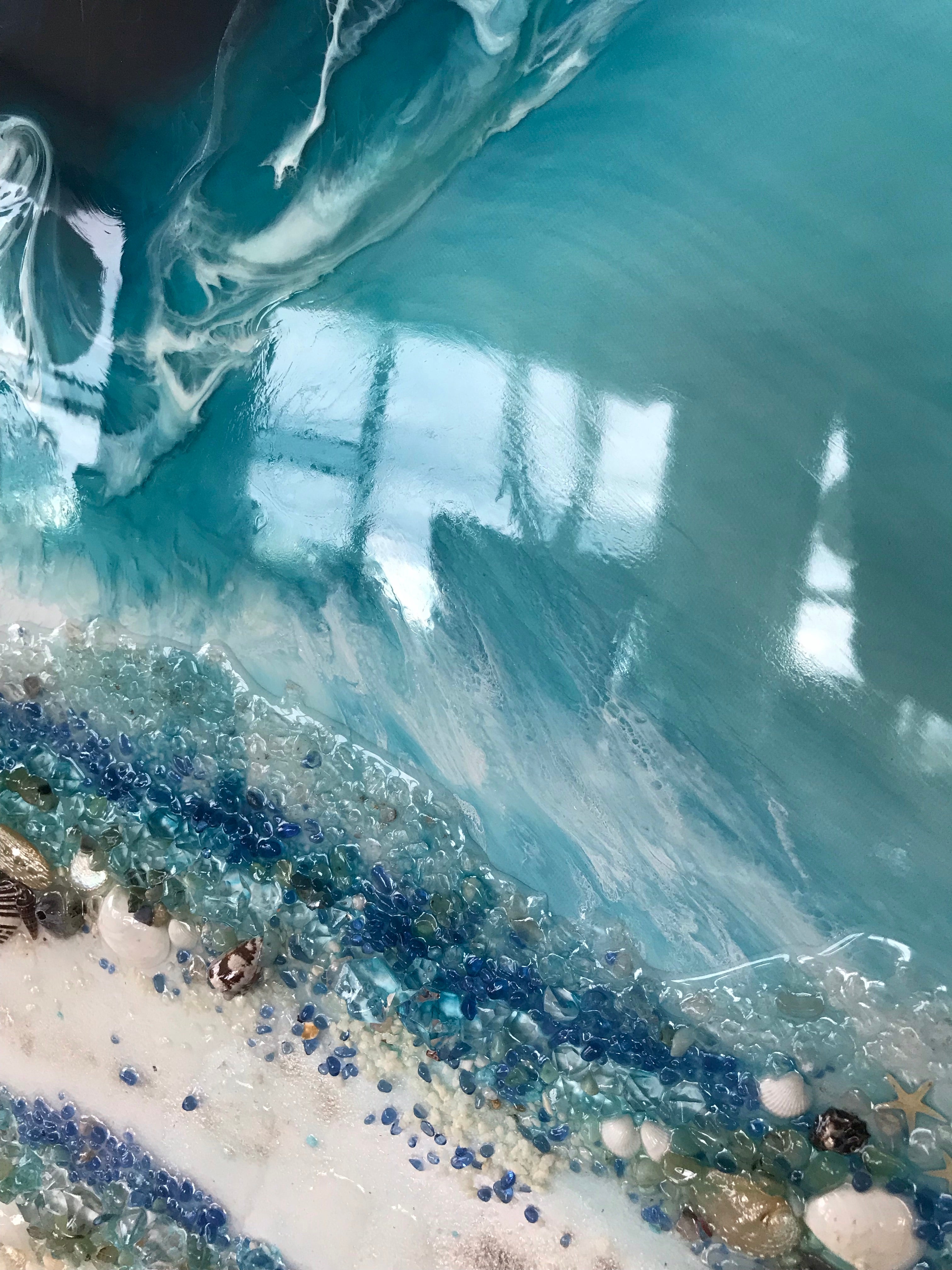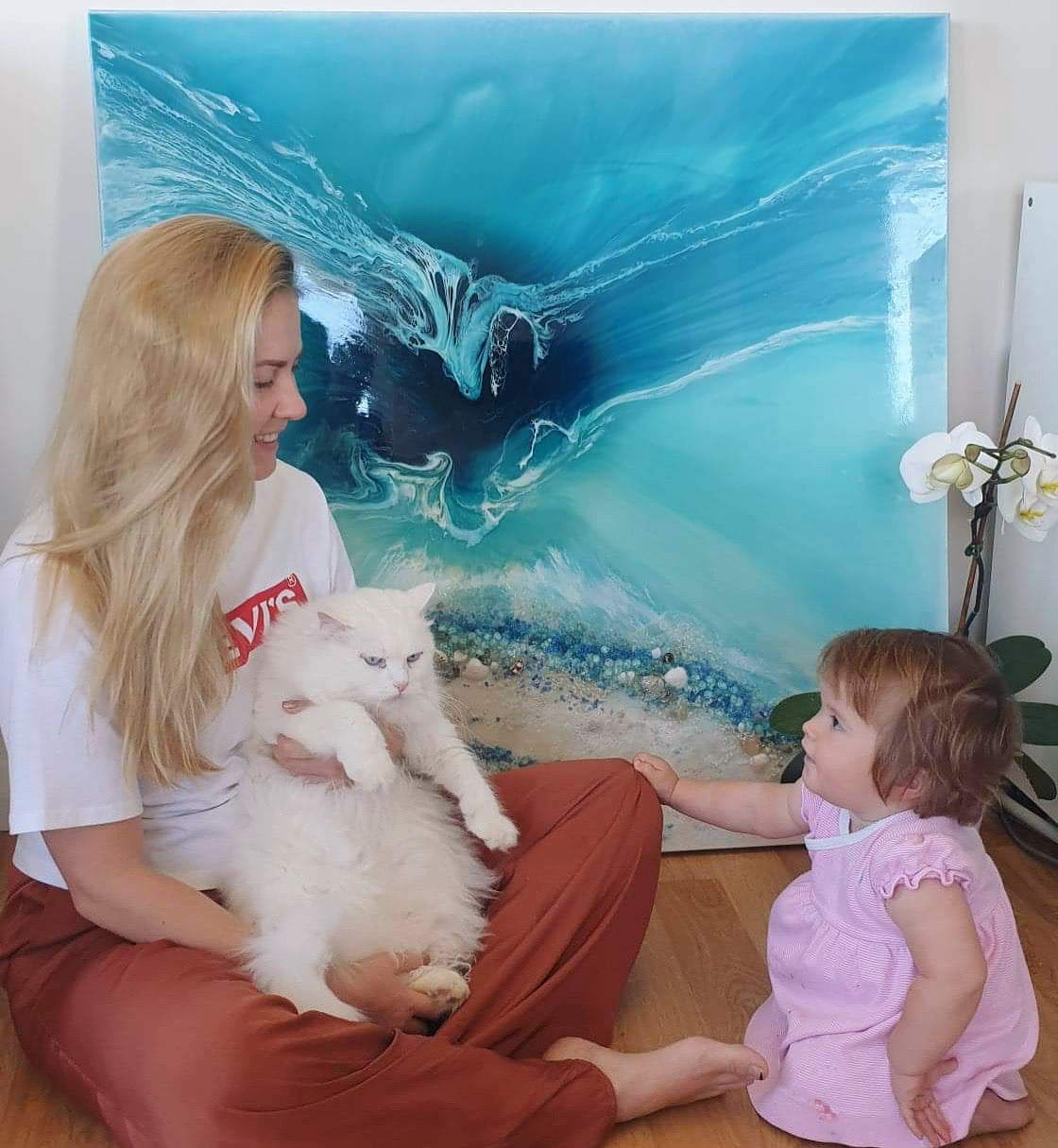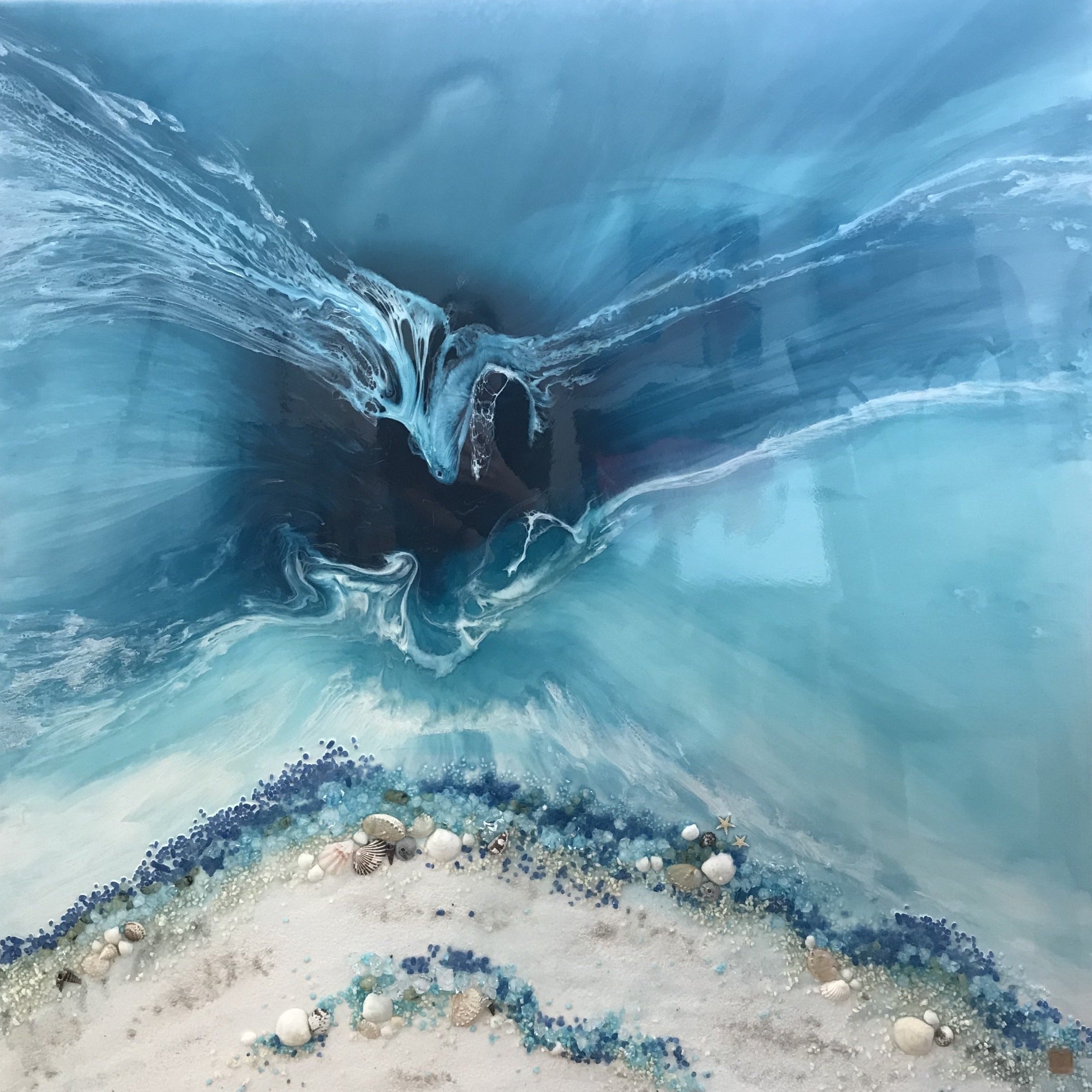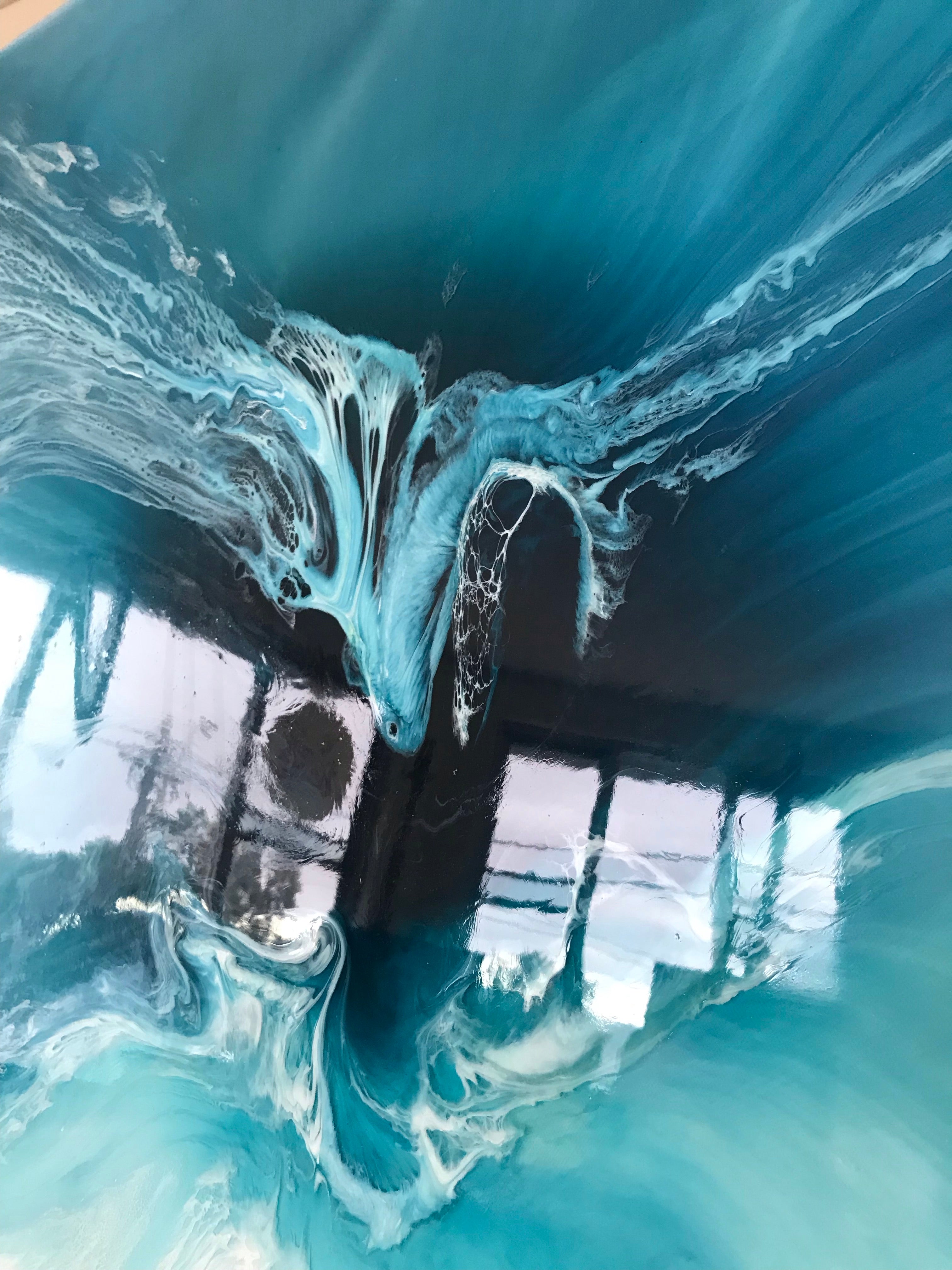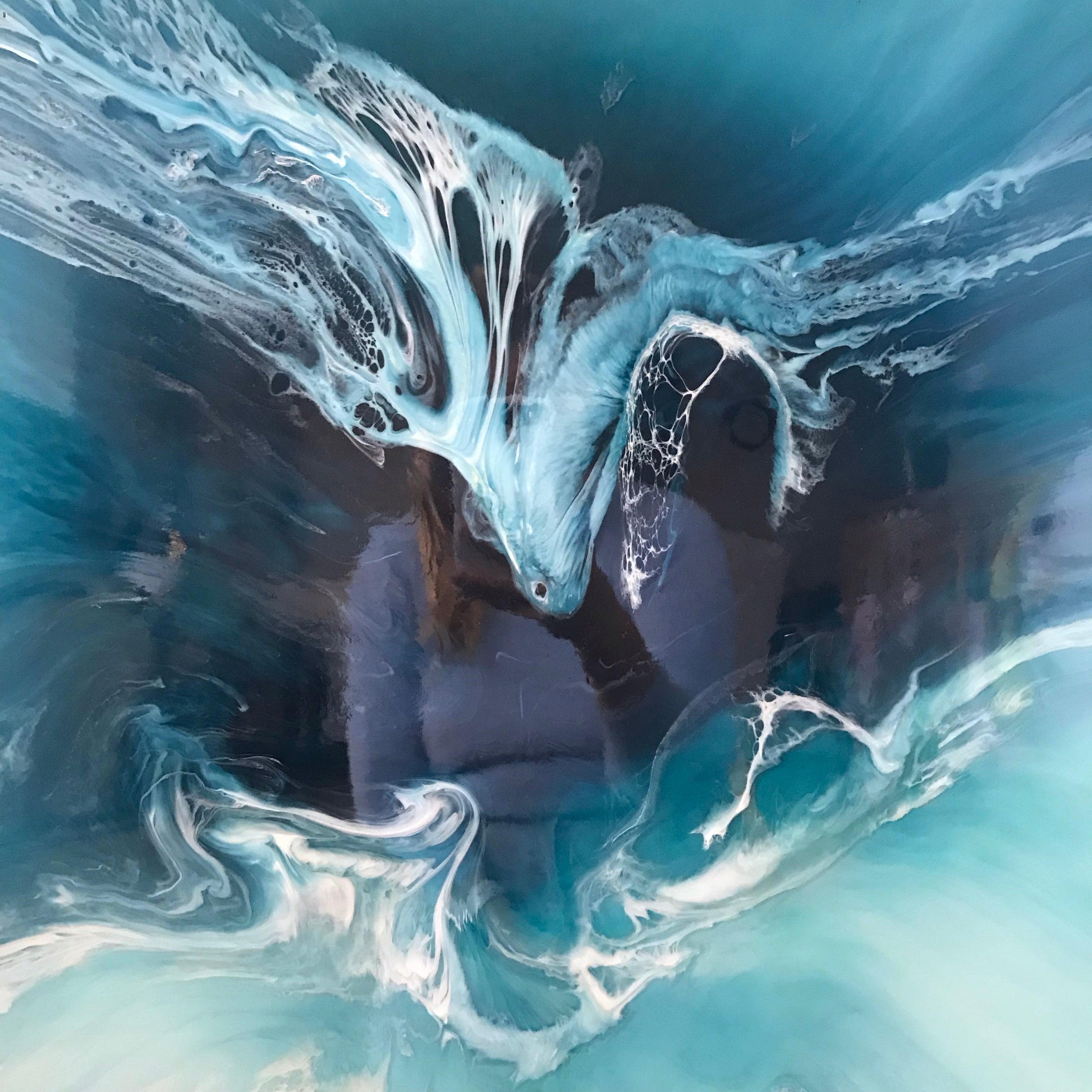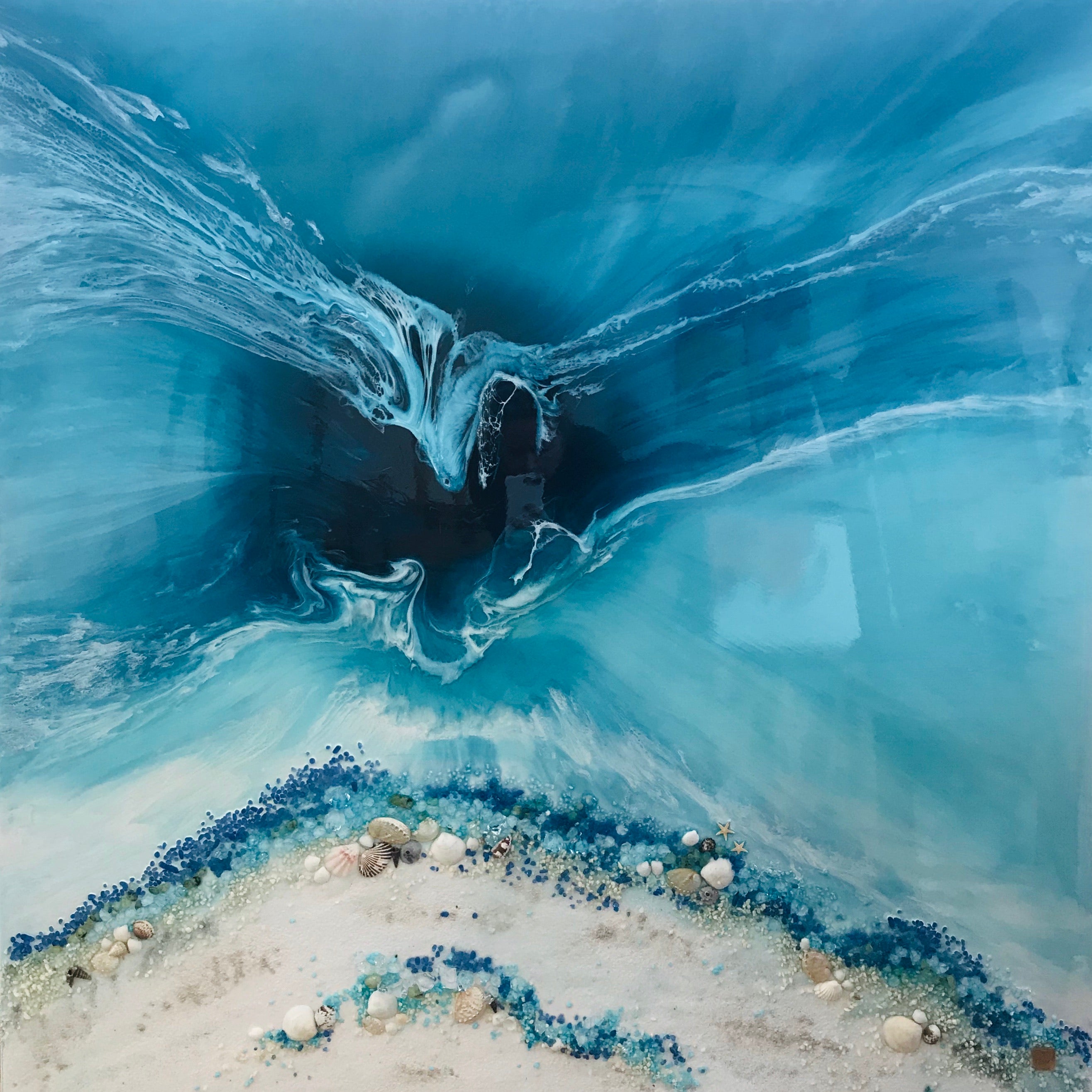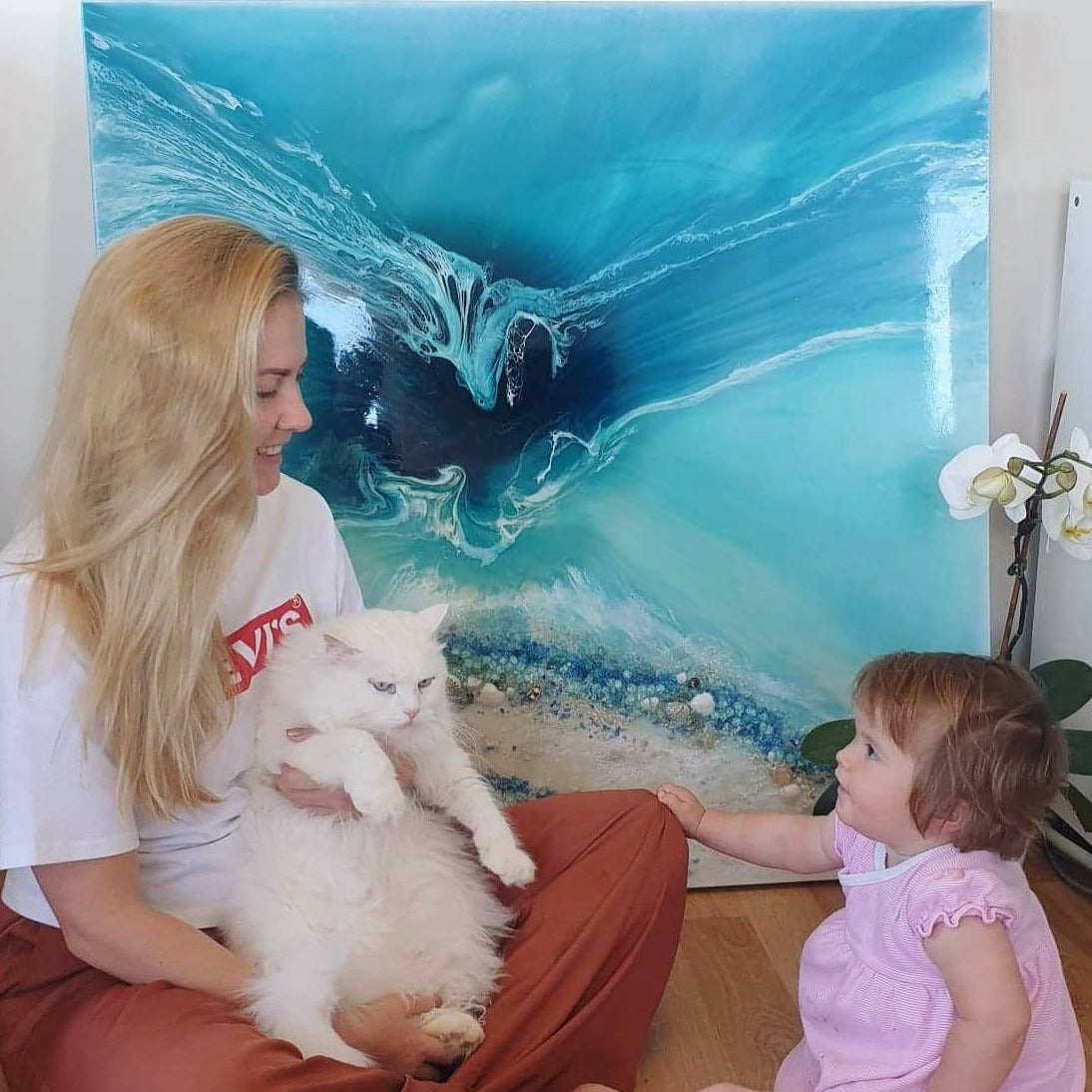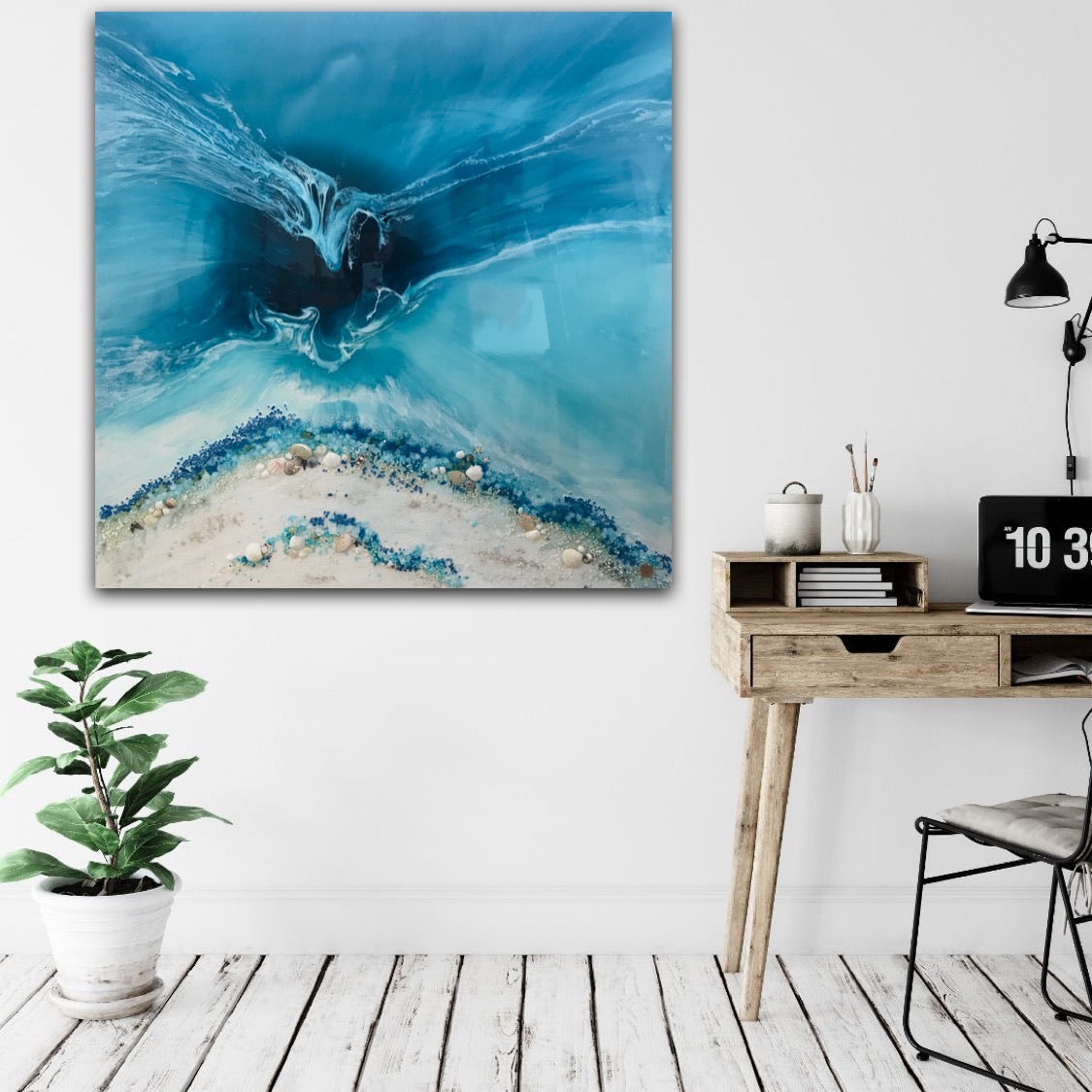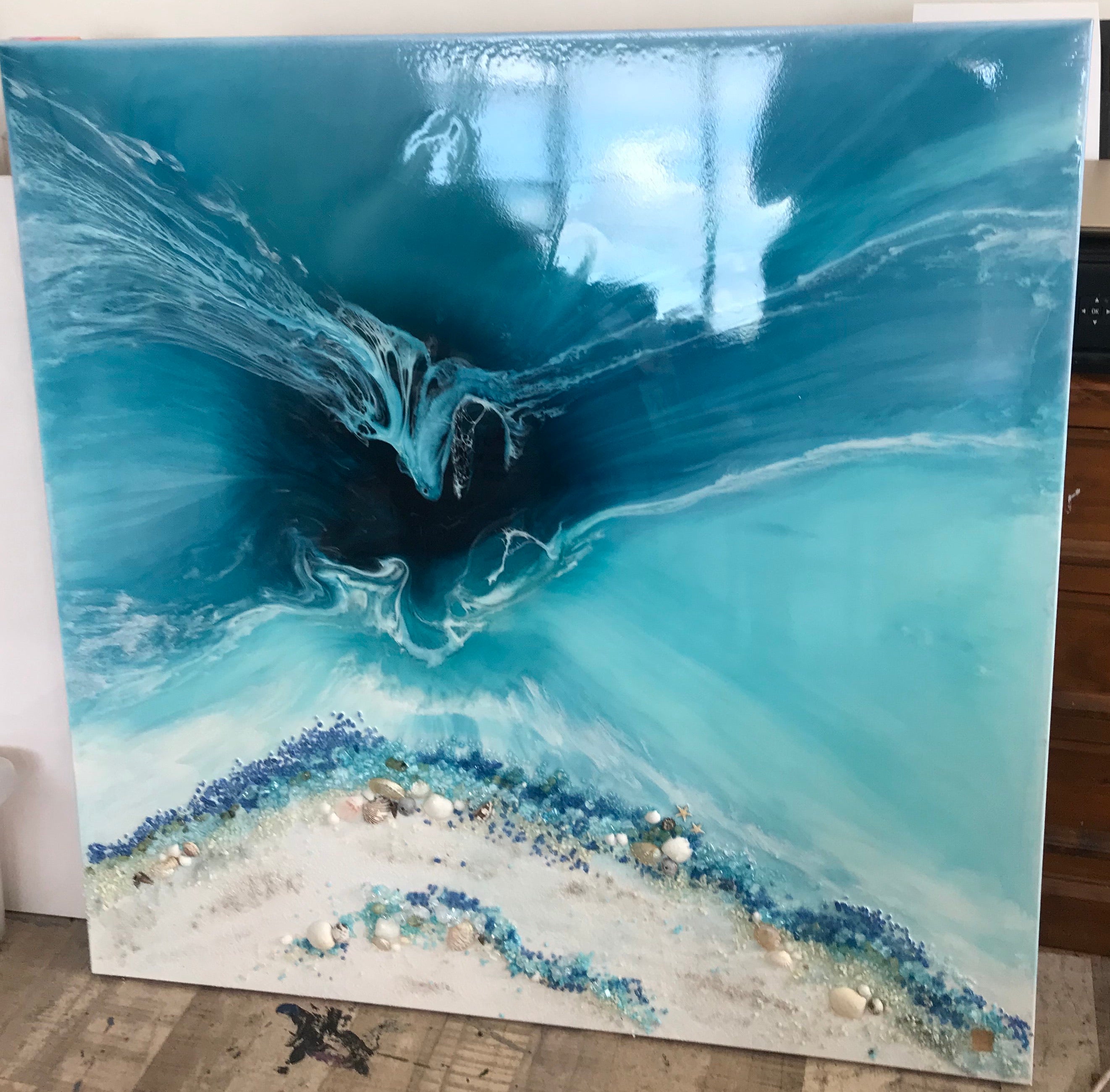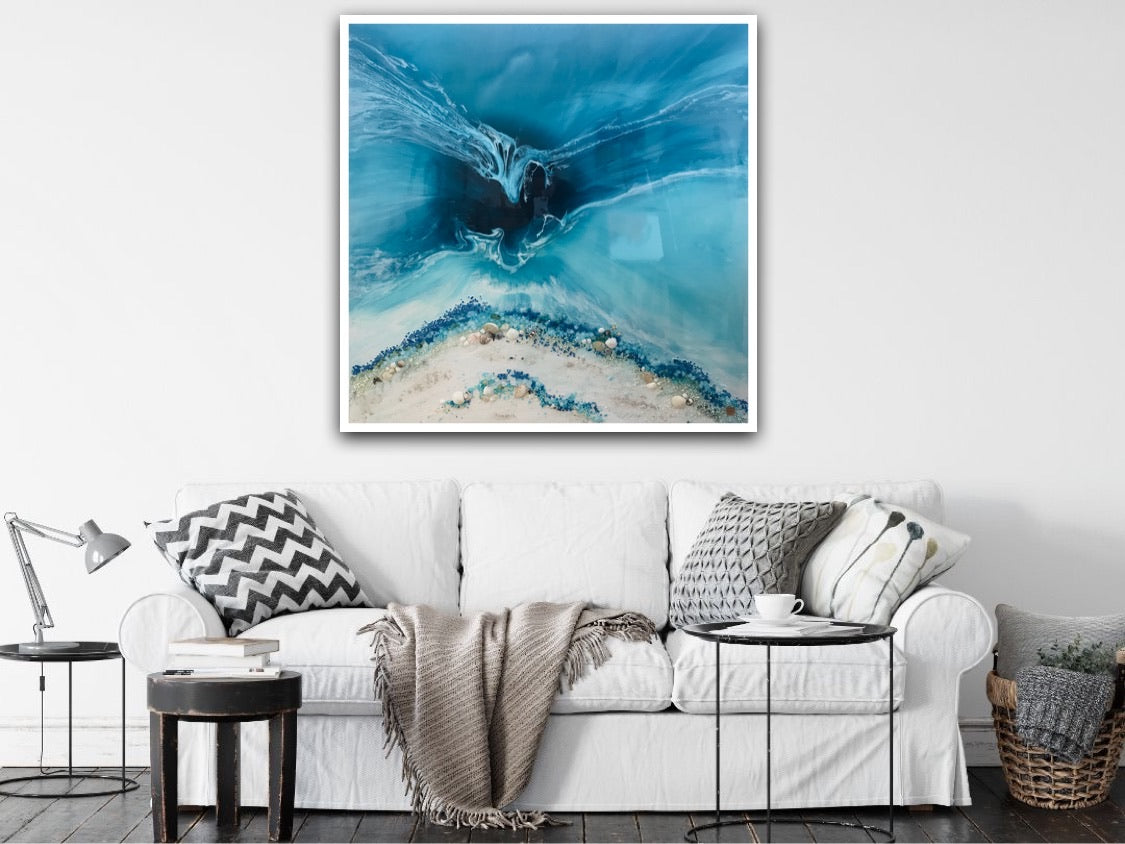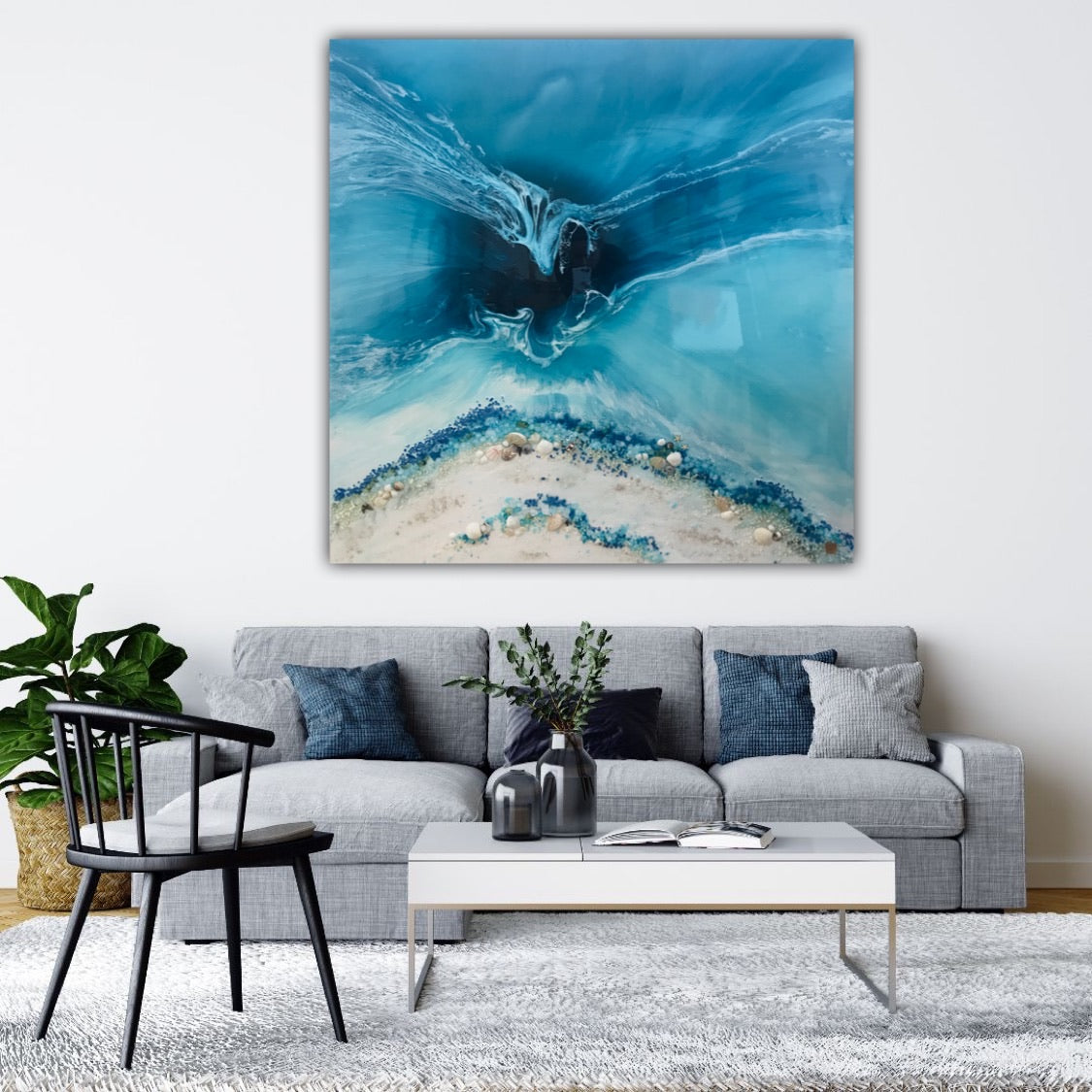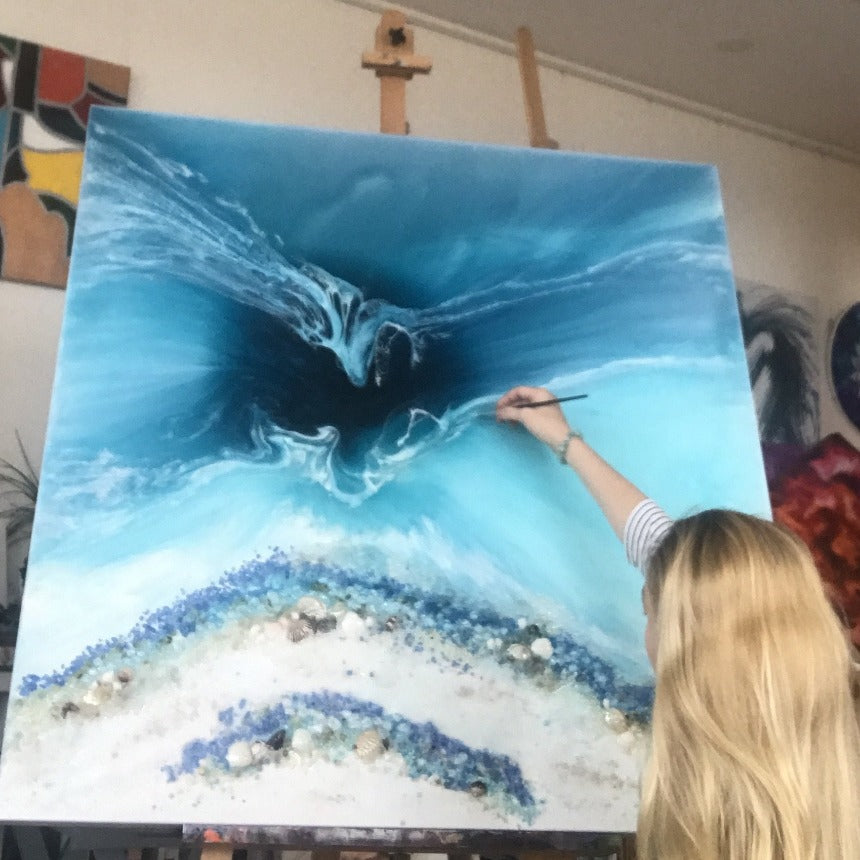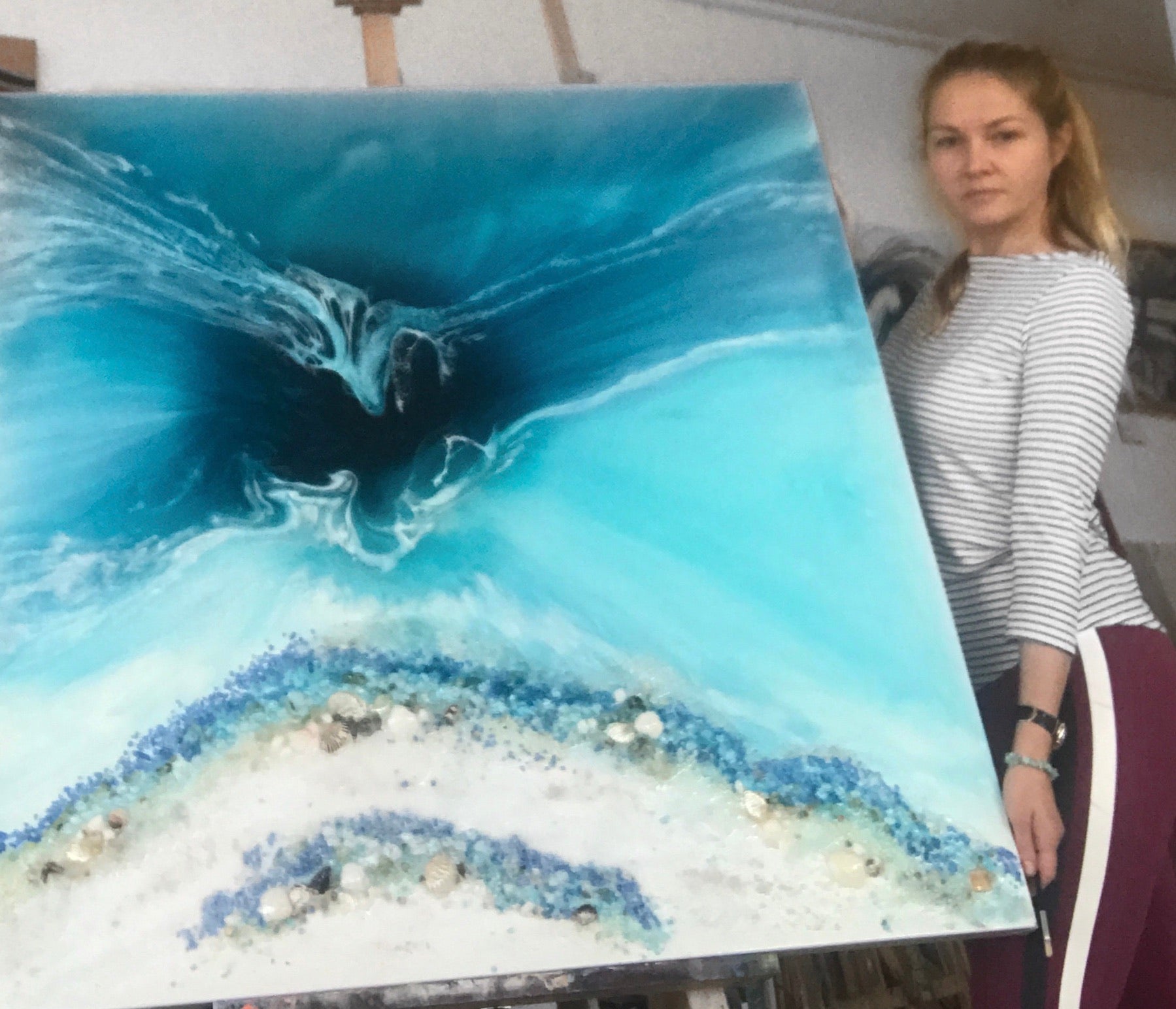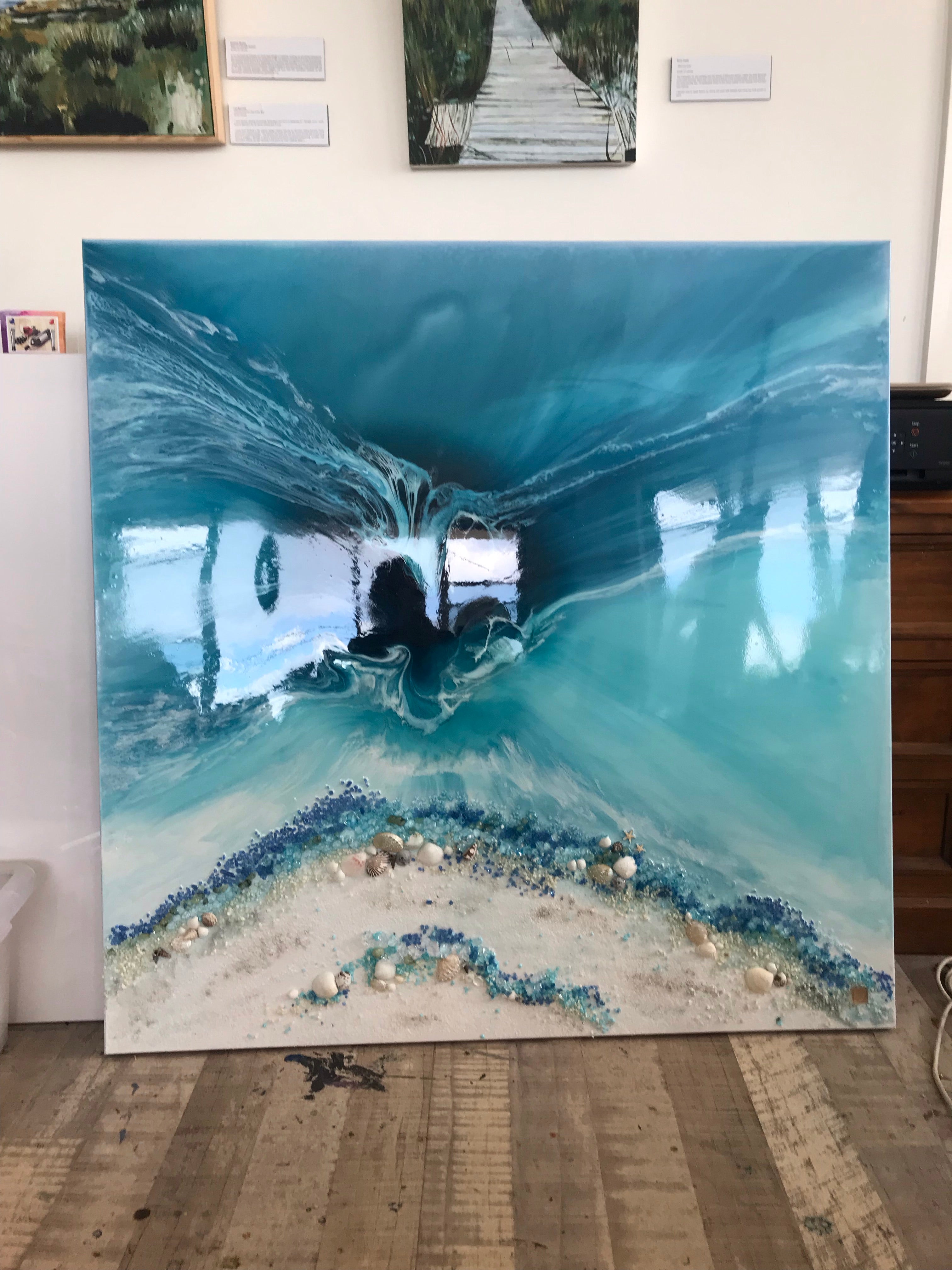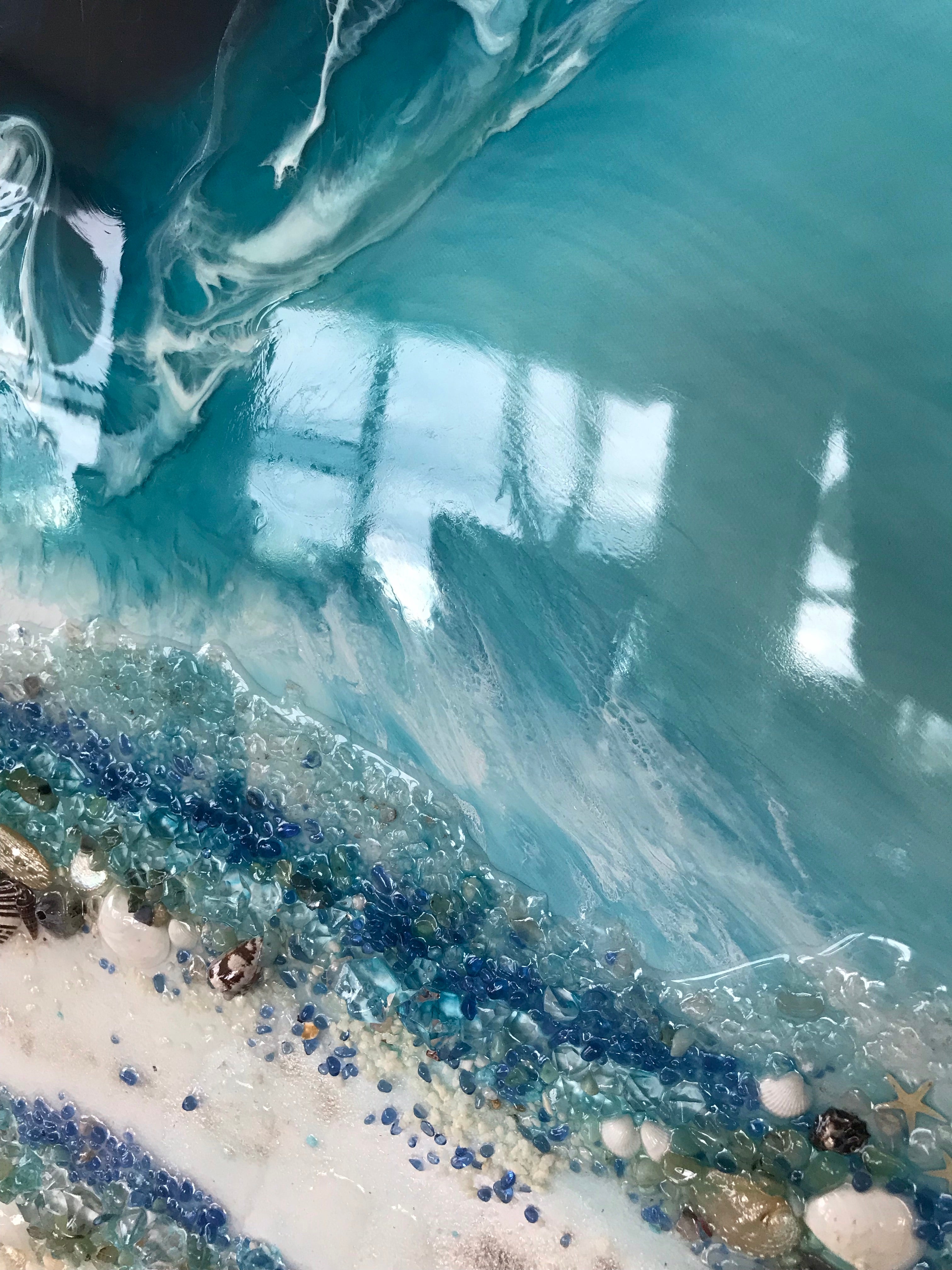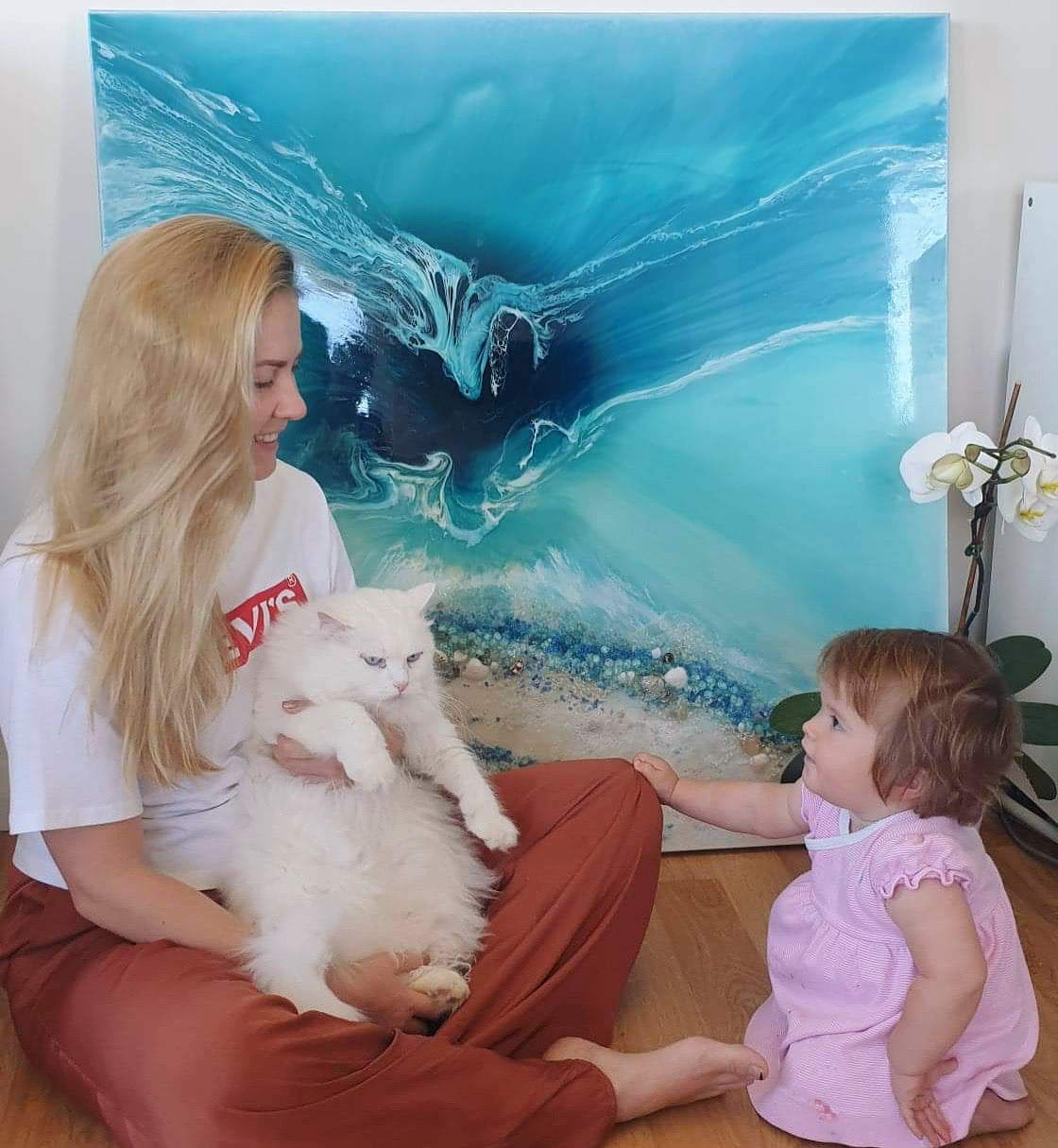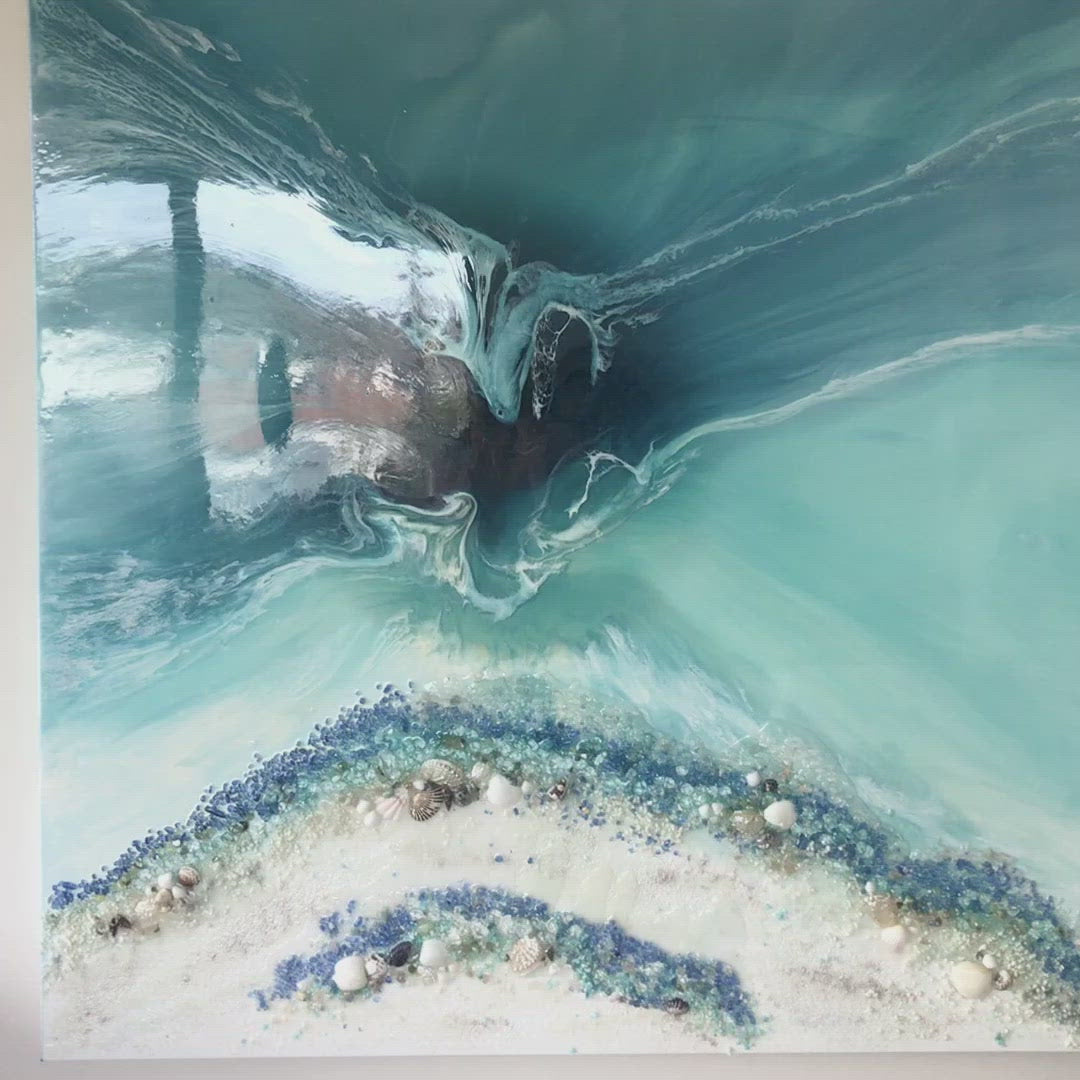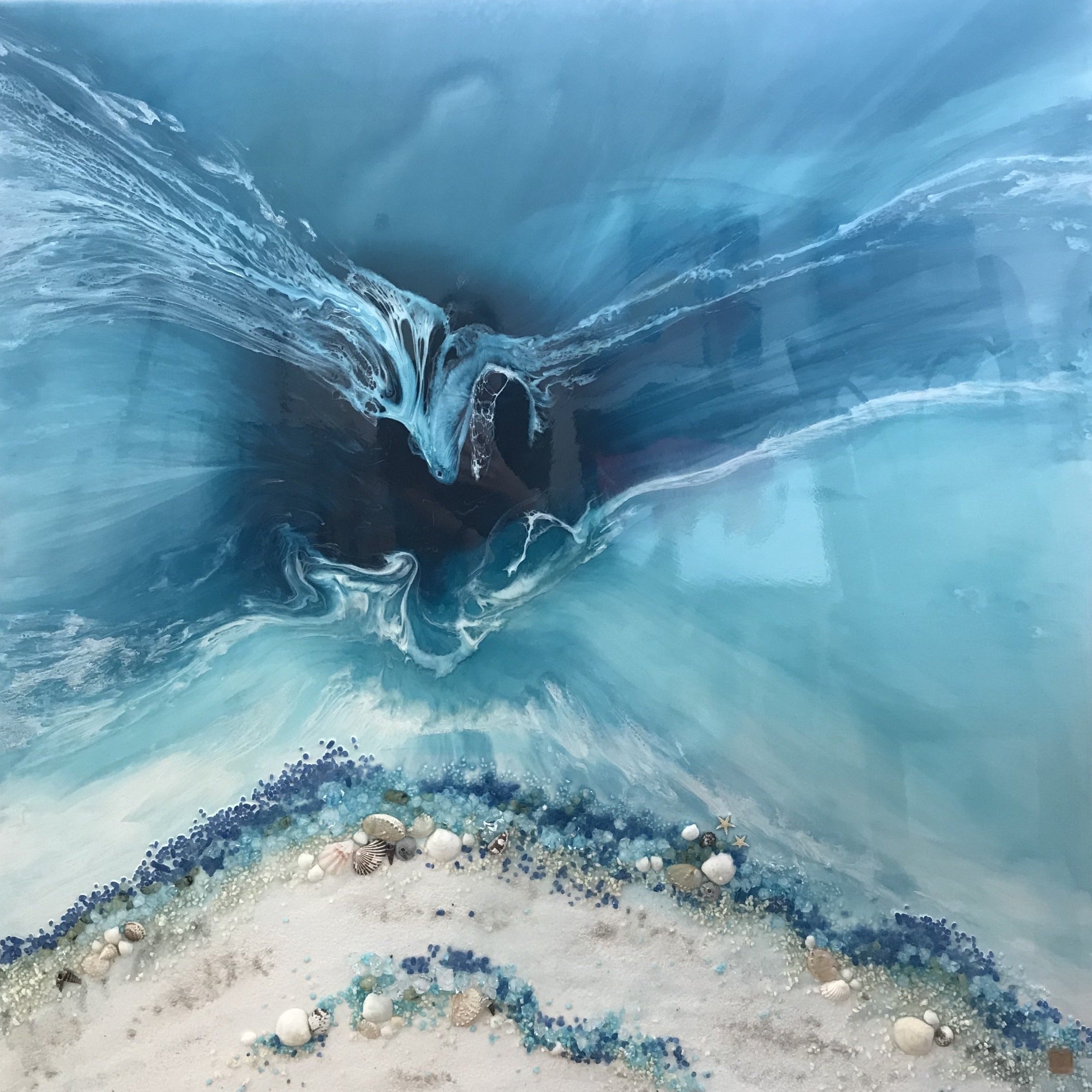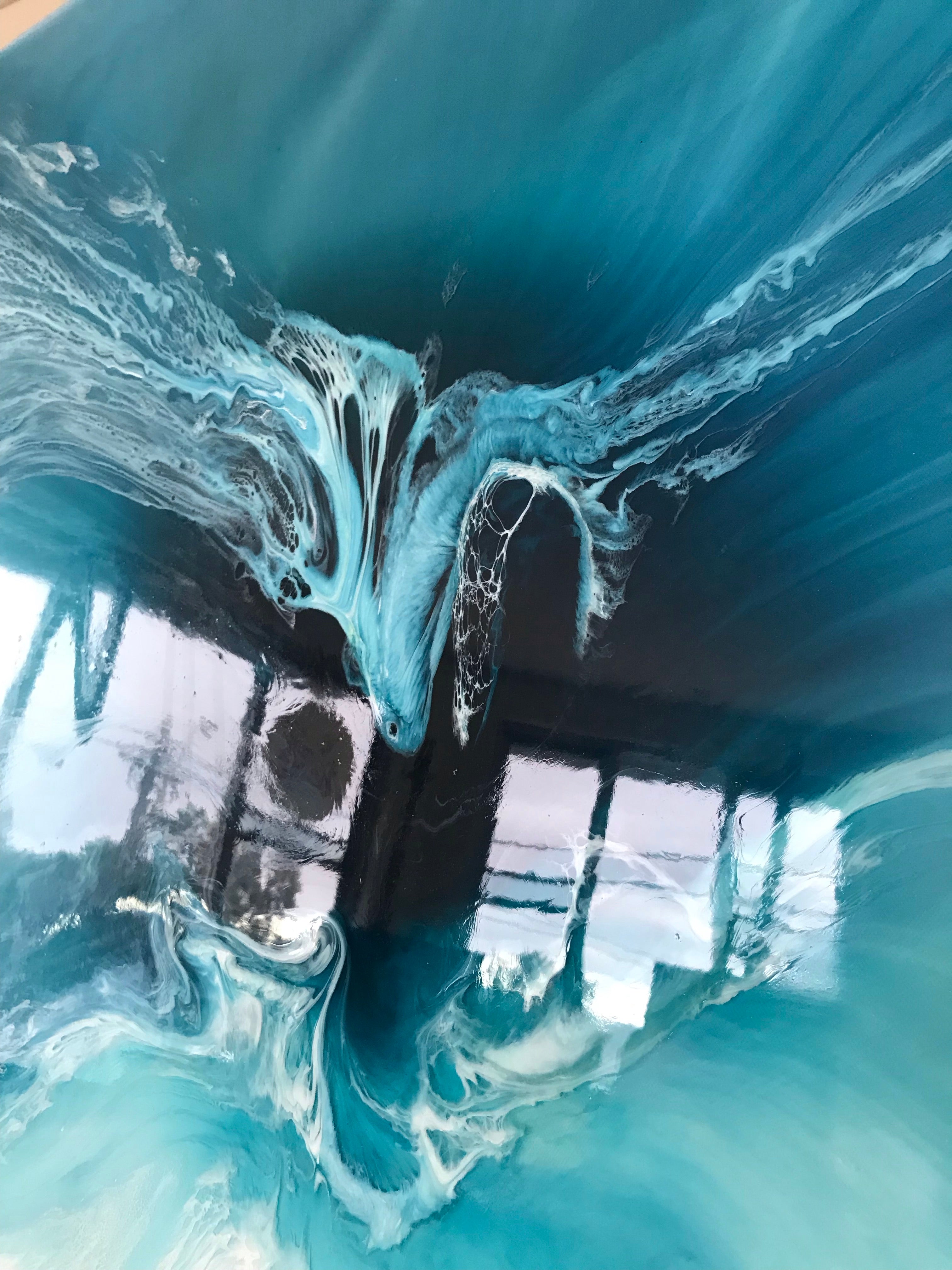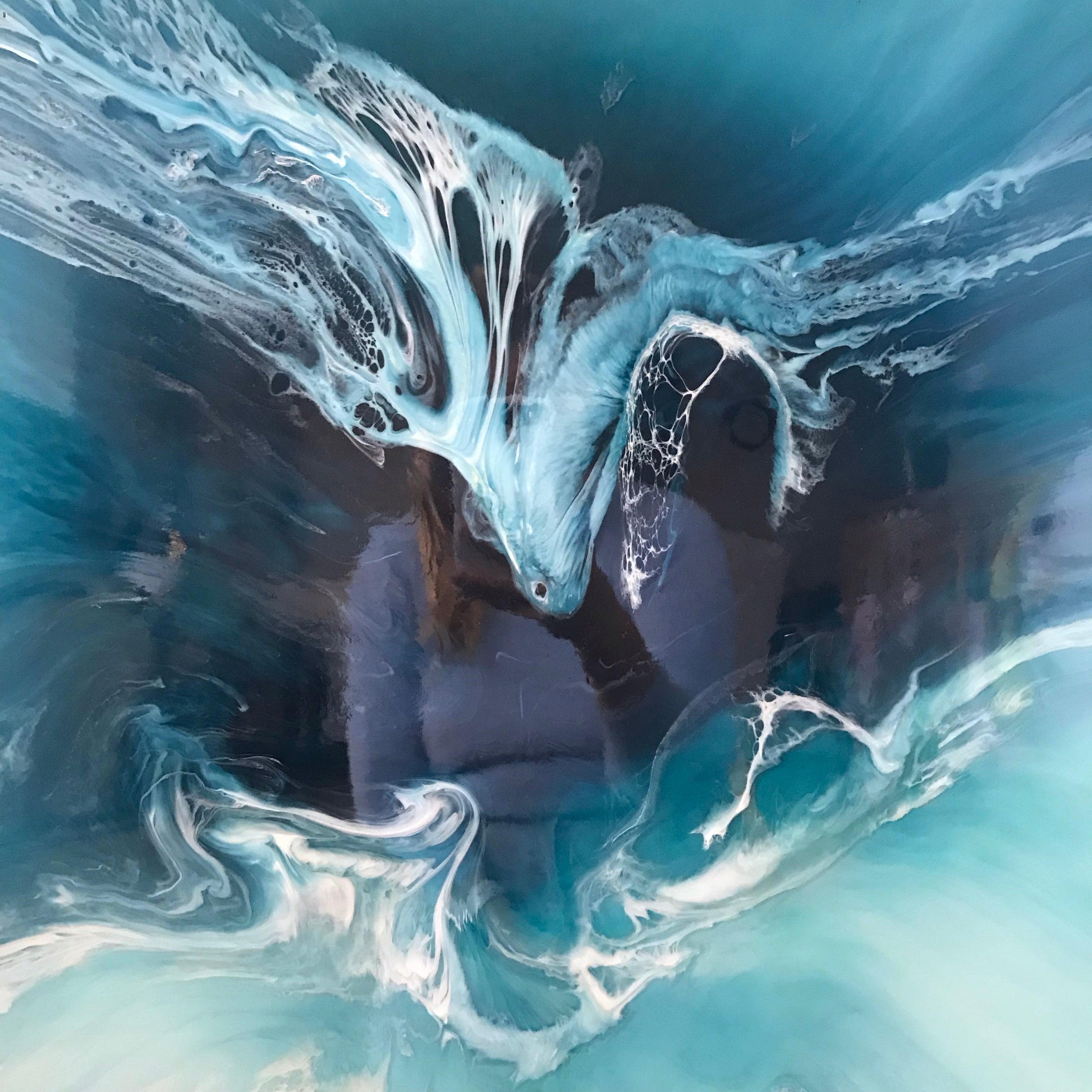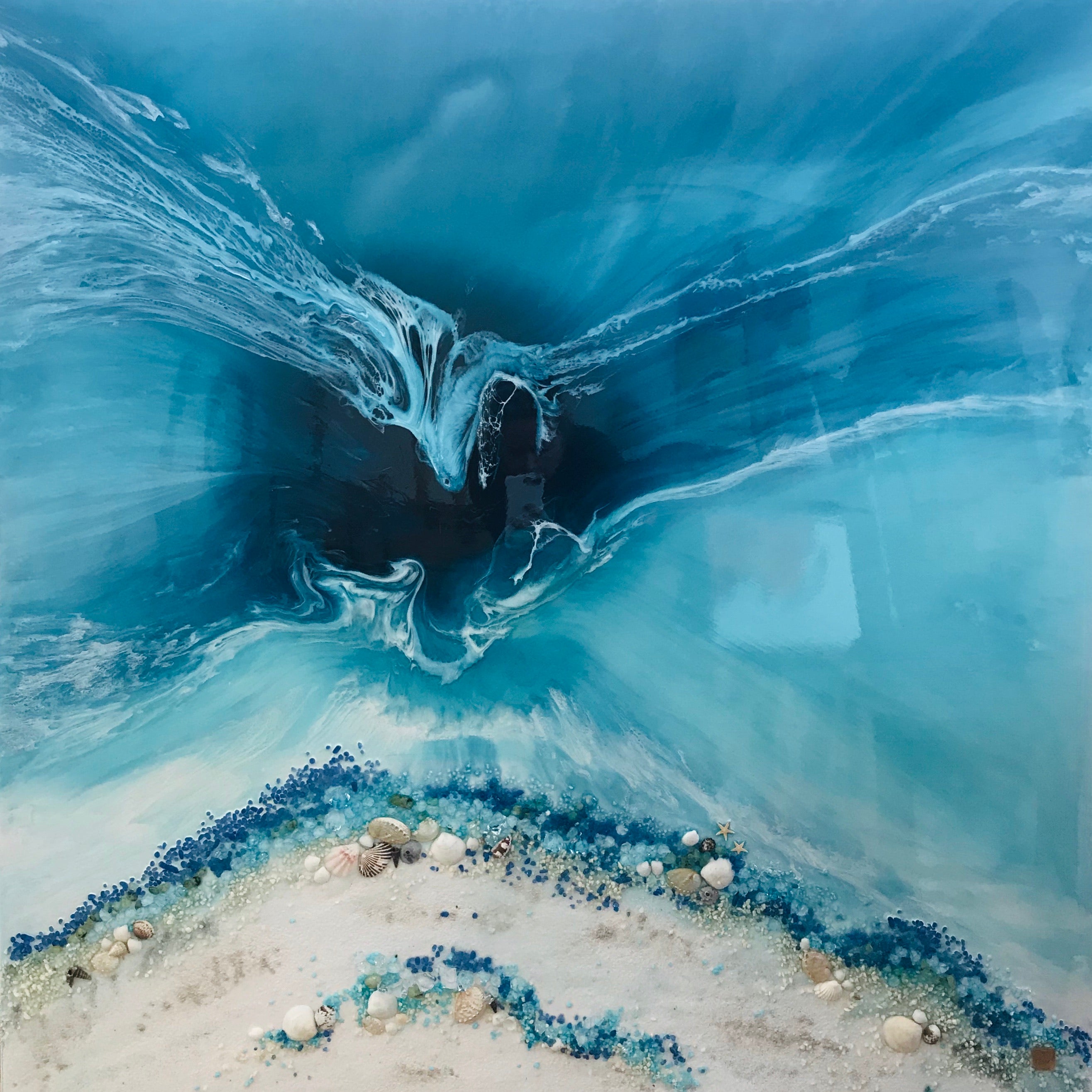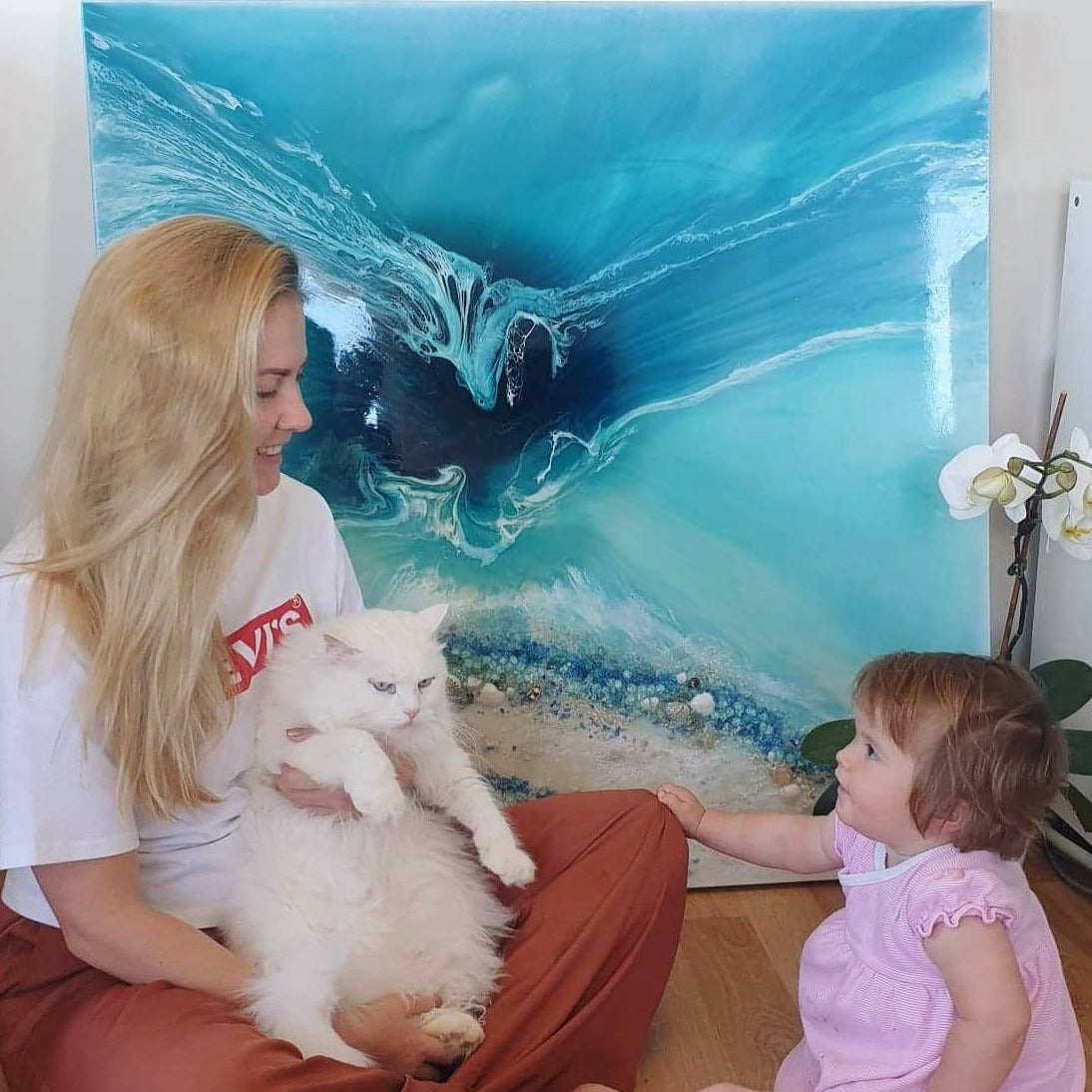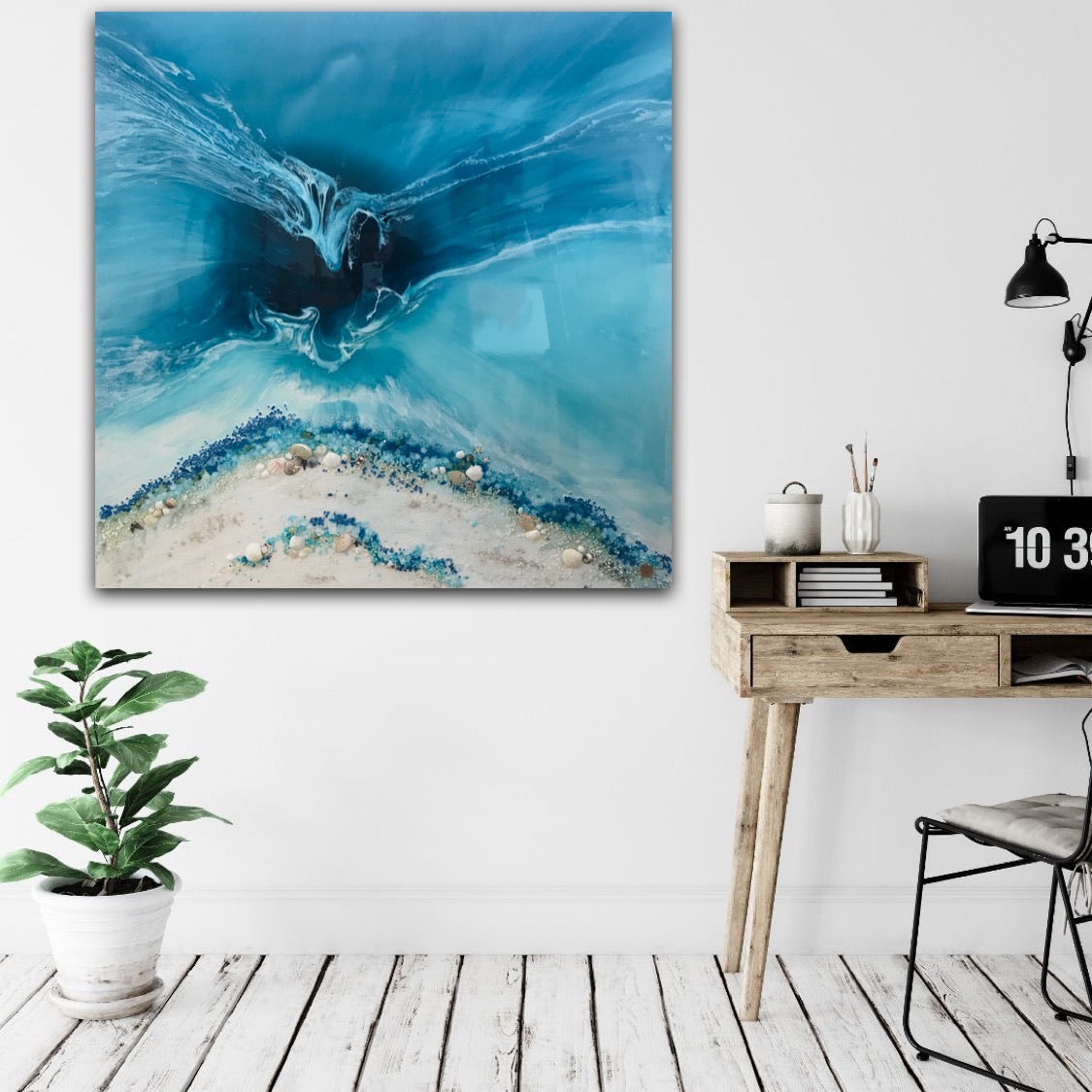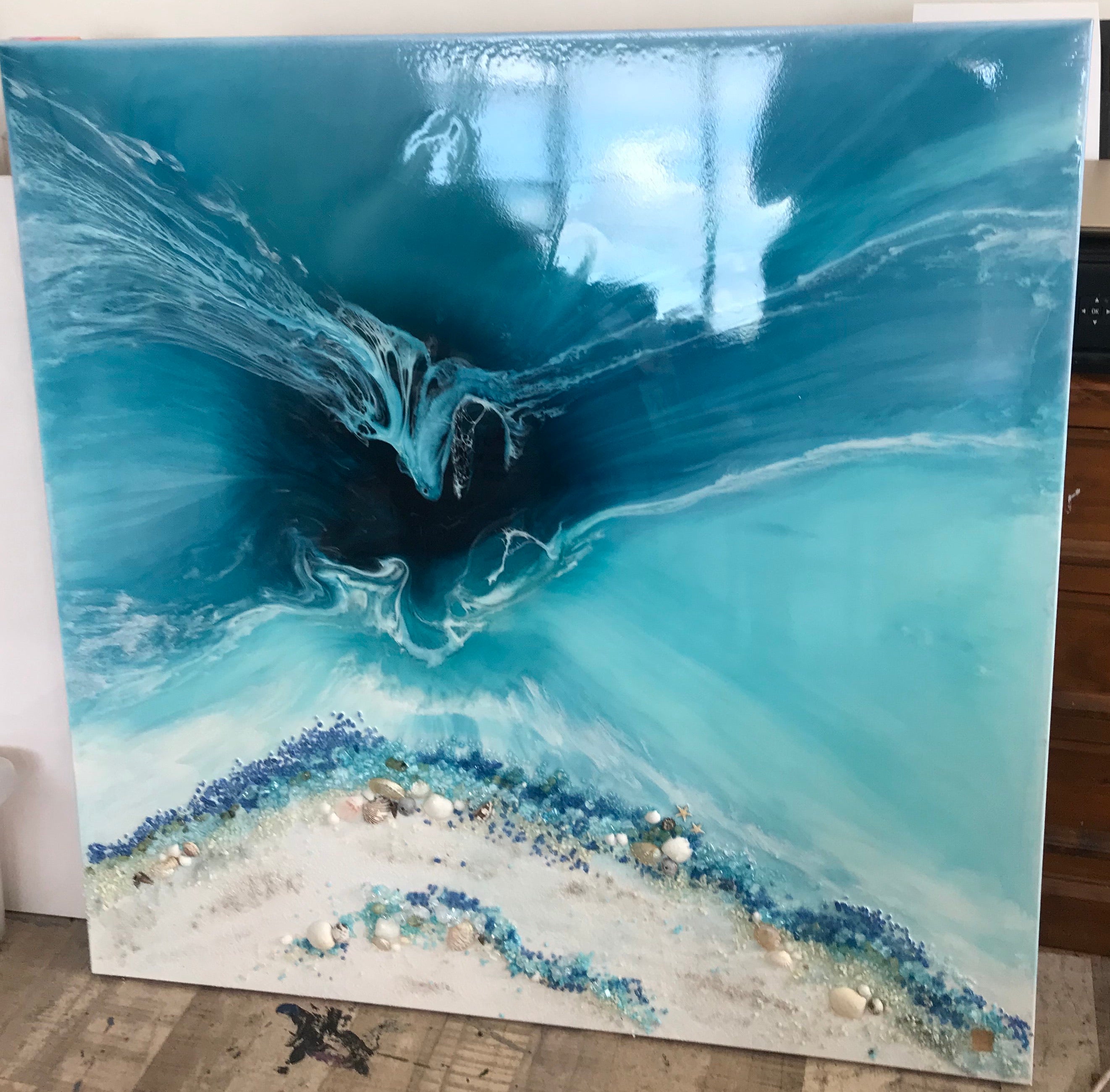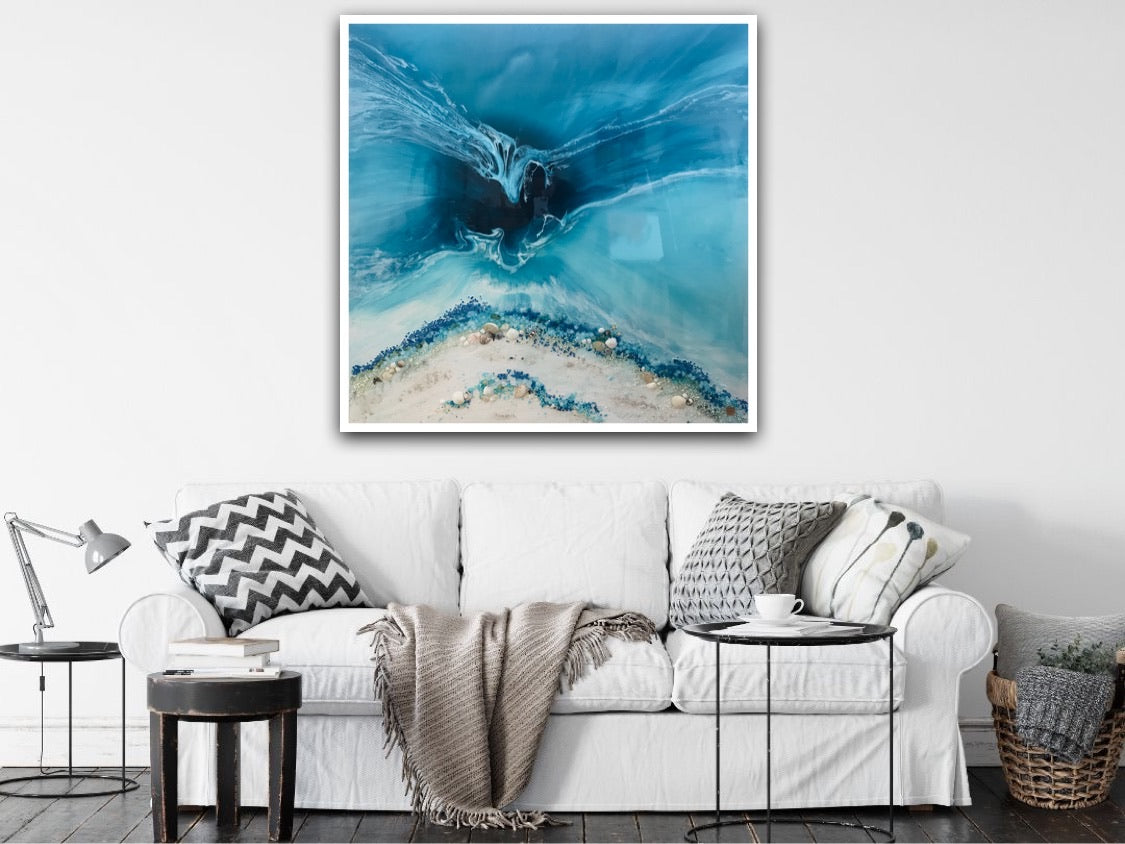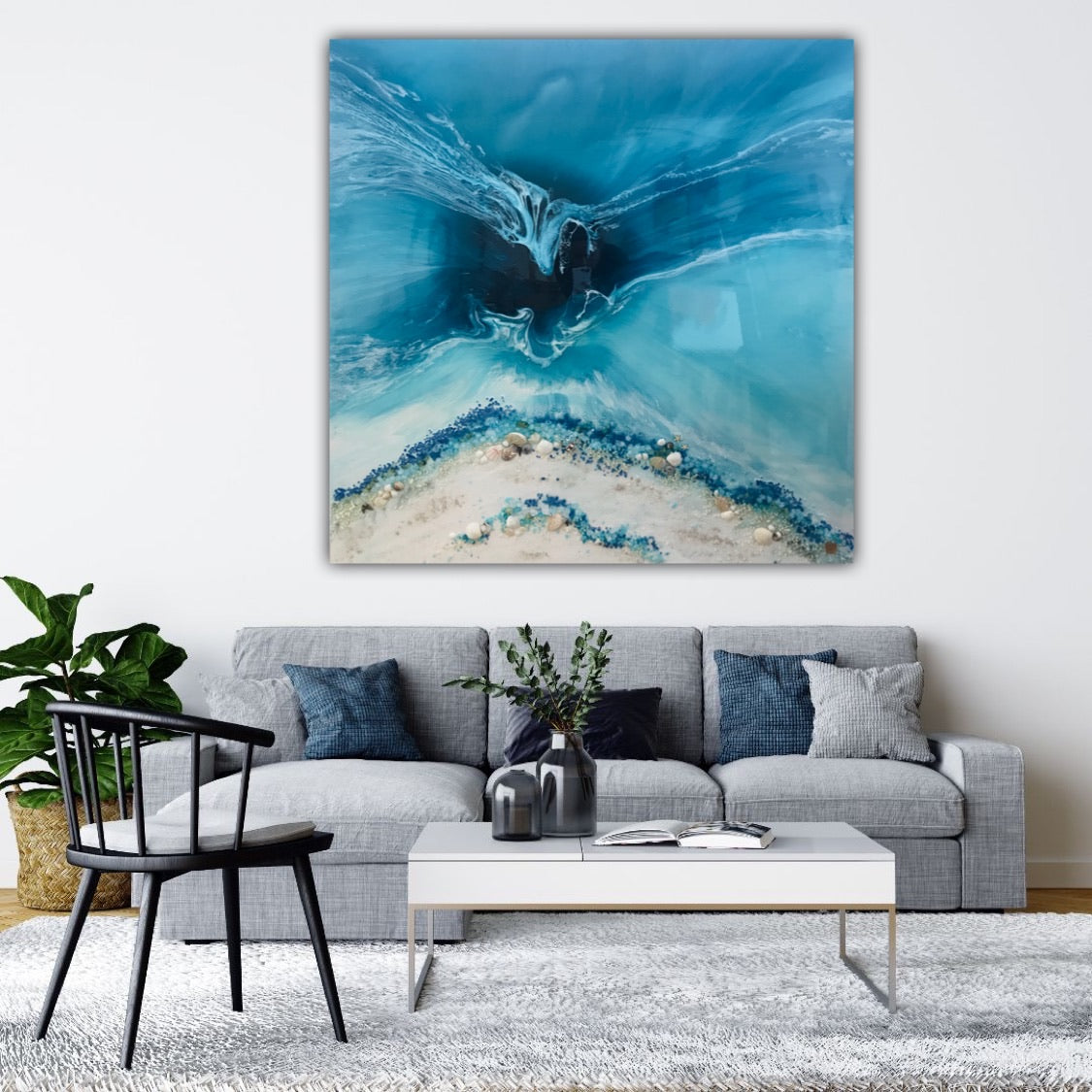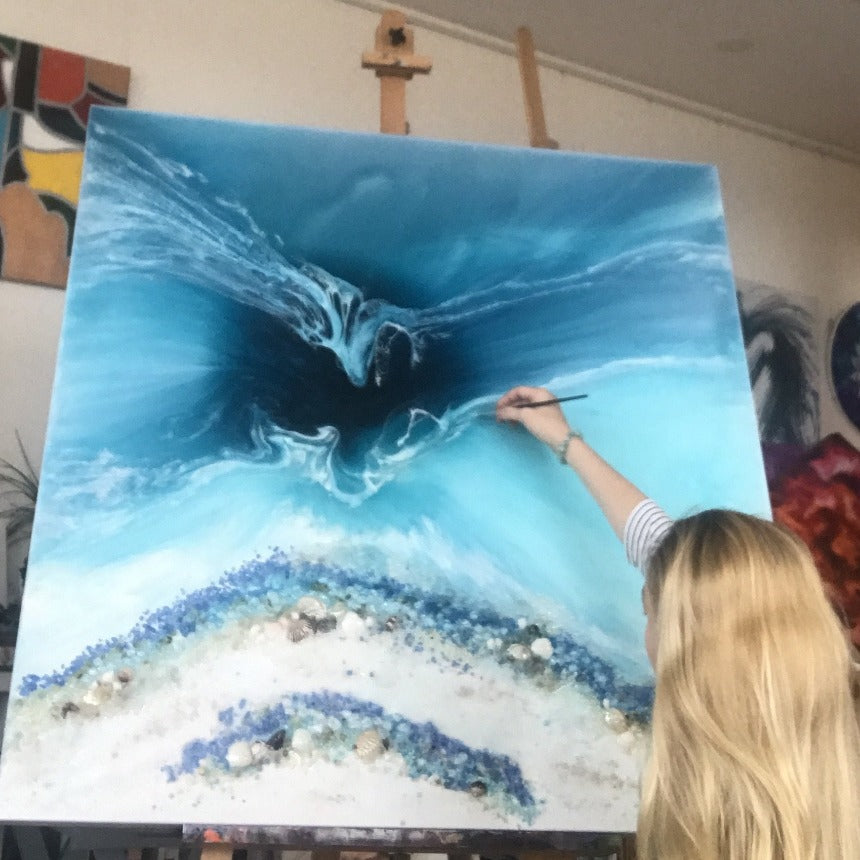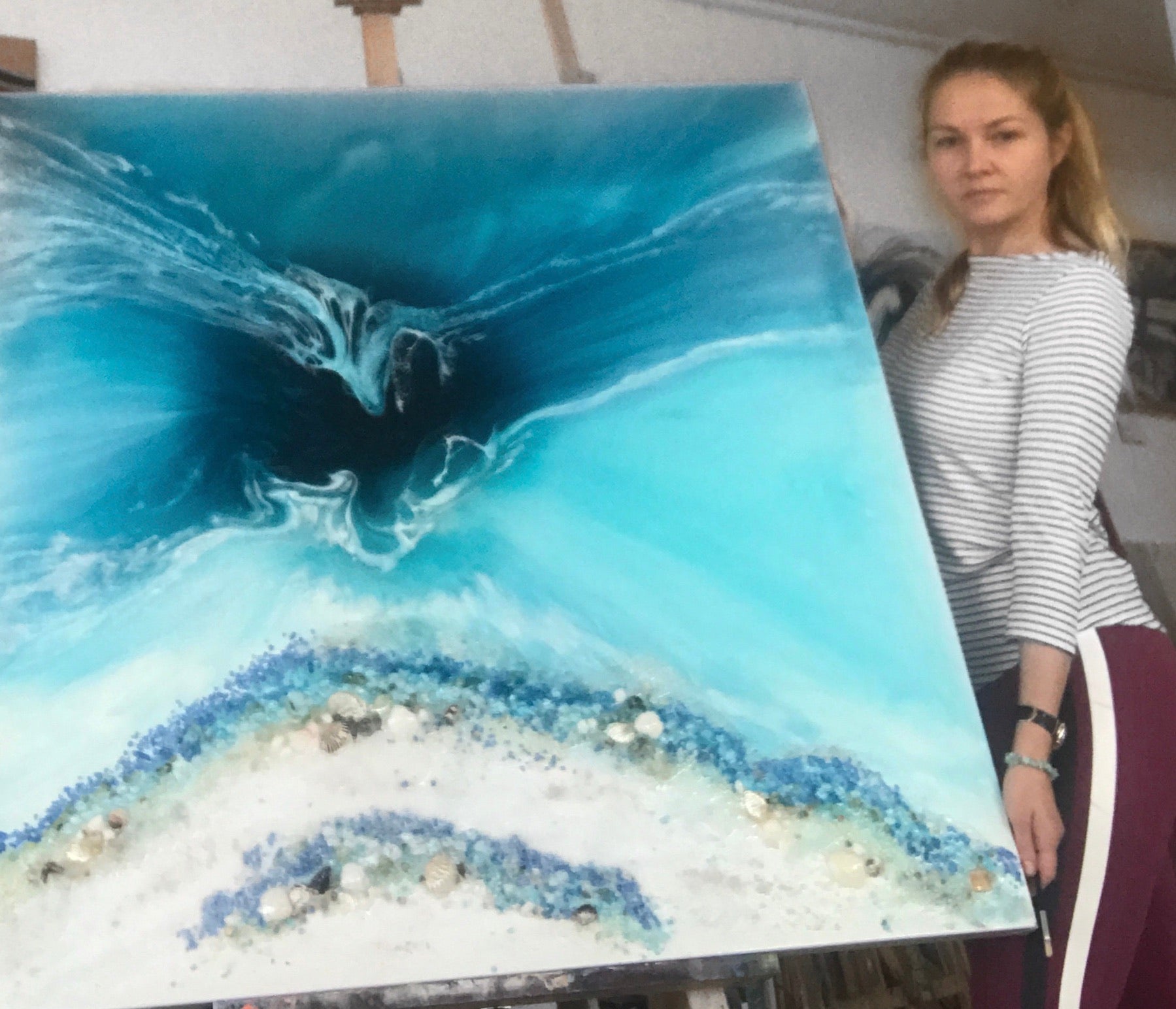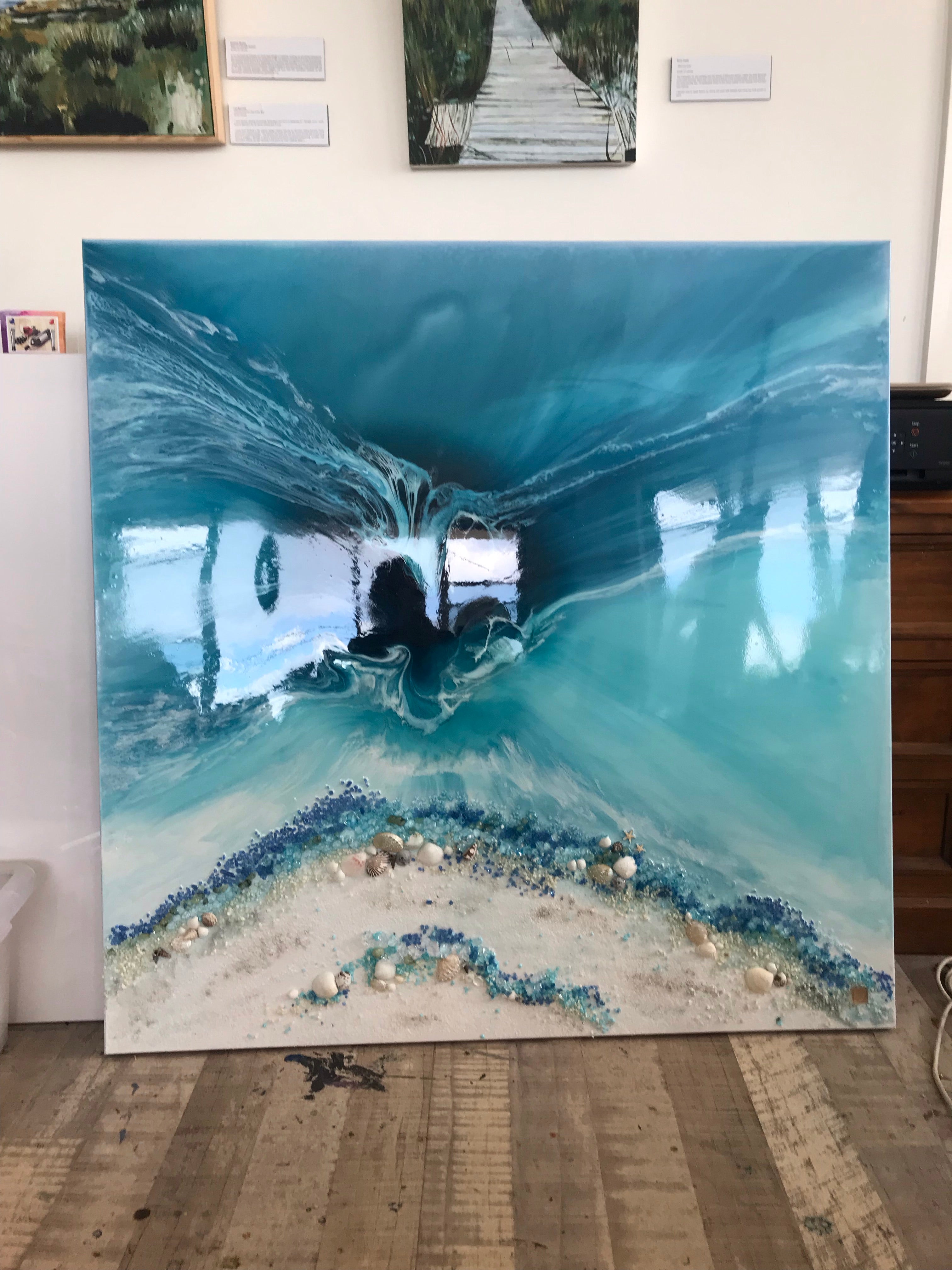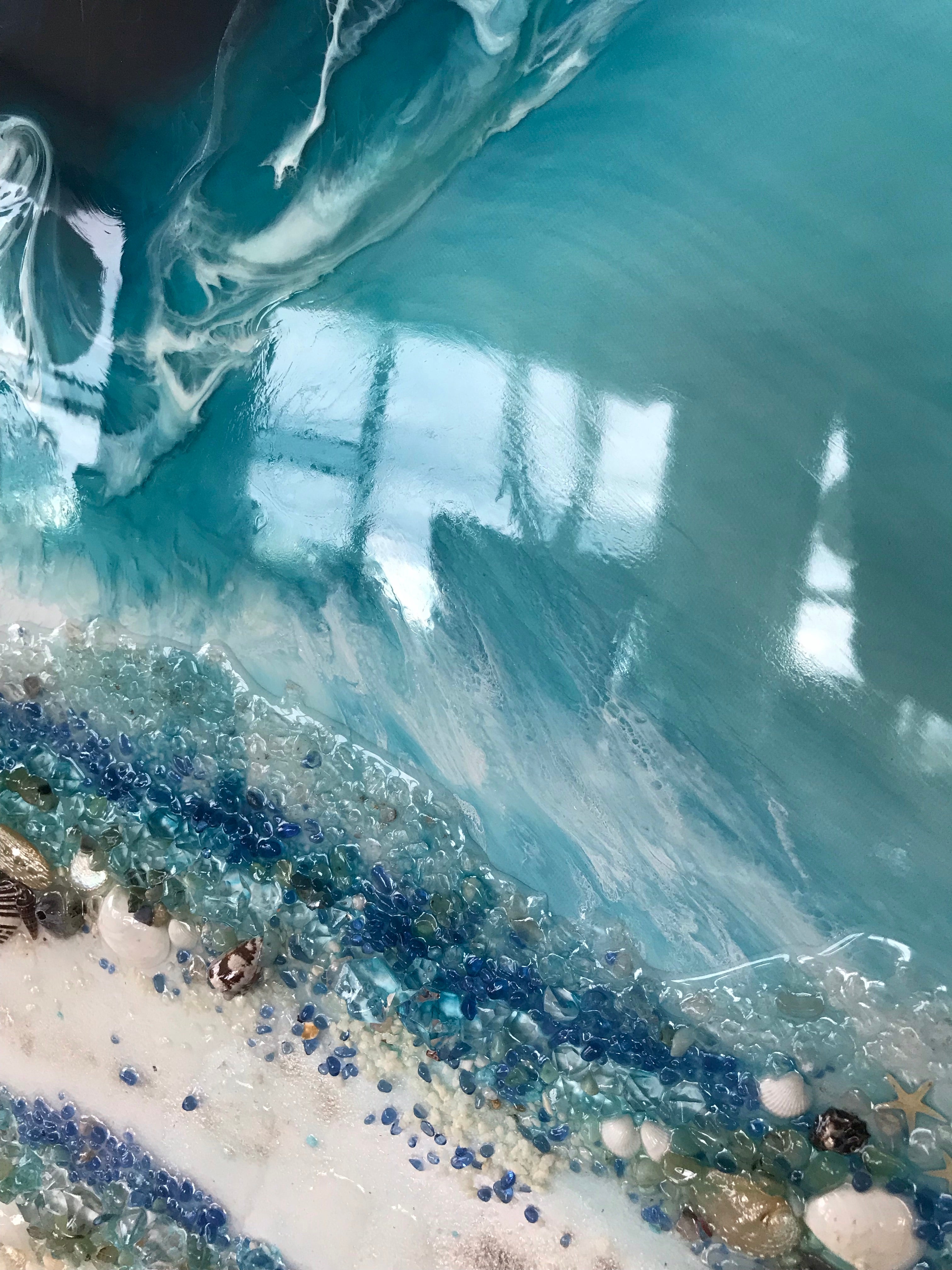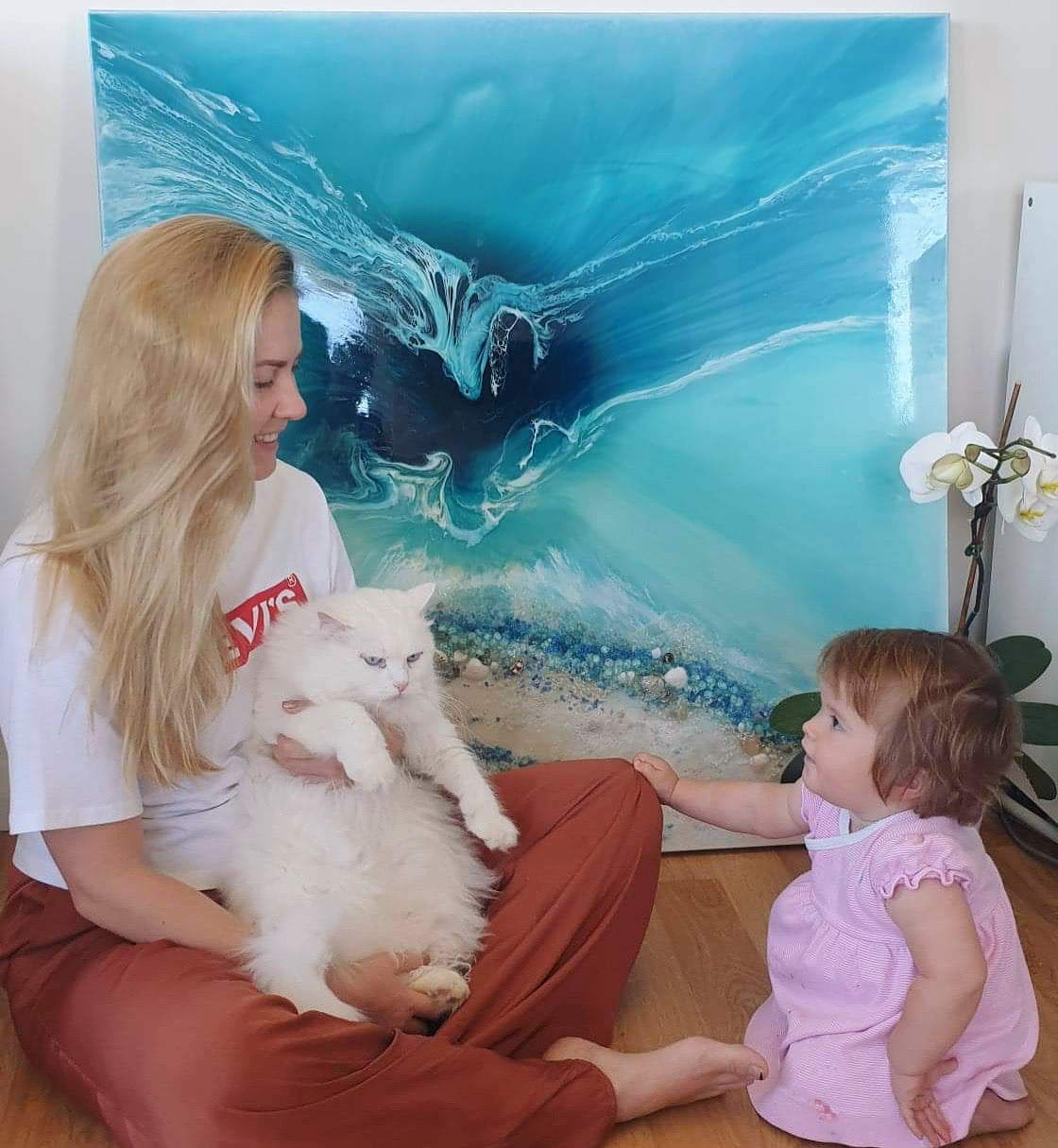 Crystal Clear. Ocean Gemstone Artwork with Amazonite.
Teal and grey blue ocean art with crystals - made with genuine amazonite, quartz gemstones and glass drops, glass pieces and iridescent pigments. Teal wave crushing on crystal jewel beach with white pearly sand. 
Inspired by Byron Bay shorelines, this abstract ocean artwork is a unique addition to any space. Amazonite is delicately added to soft white sands and teal and dark blue waters swarm together into coastal waves.  
Amazonite is a soothing stone. It calms the brain and nervous system and aids in maintaining optimum health. Balances the masculine and feminine energies. Amazonite helps you to see both sides of a problem or different point of view. It soothes emotional trauma, alleviating worry and fear. 
Features:  
Multi-

colored

hymn to coastal beauty

 

Rare and valuable crystals and 

seashells 

accents sticking out creating texture 

 

Epoxy resin coating for preservation

 
Size: 90x90cm 
Please email us to get more videos and photos of this artwork at hello@oceanart.me 
Contact Me to get Free Mock up on Your wall
Chat Now - Send me a photo of Your wall and get Free Mock Up
Click "Chat" icon on right bottom corner of the page