15% OFF ALL Prints & Free Shipping. 50$ OFF Boho Neutral - Use Code [50$off]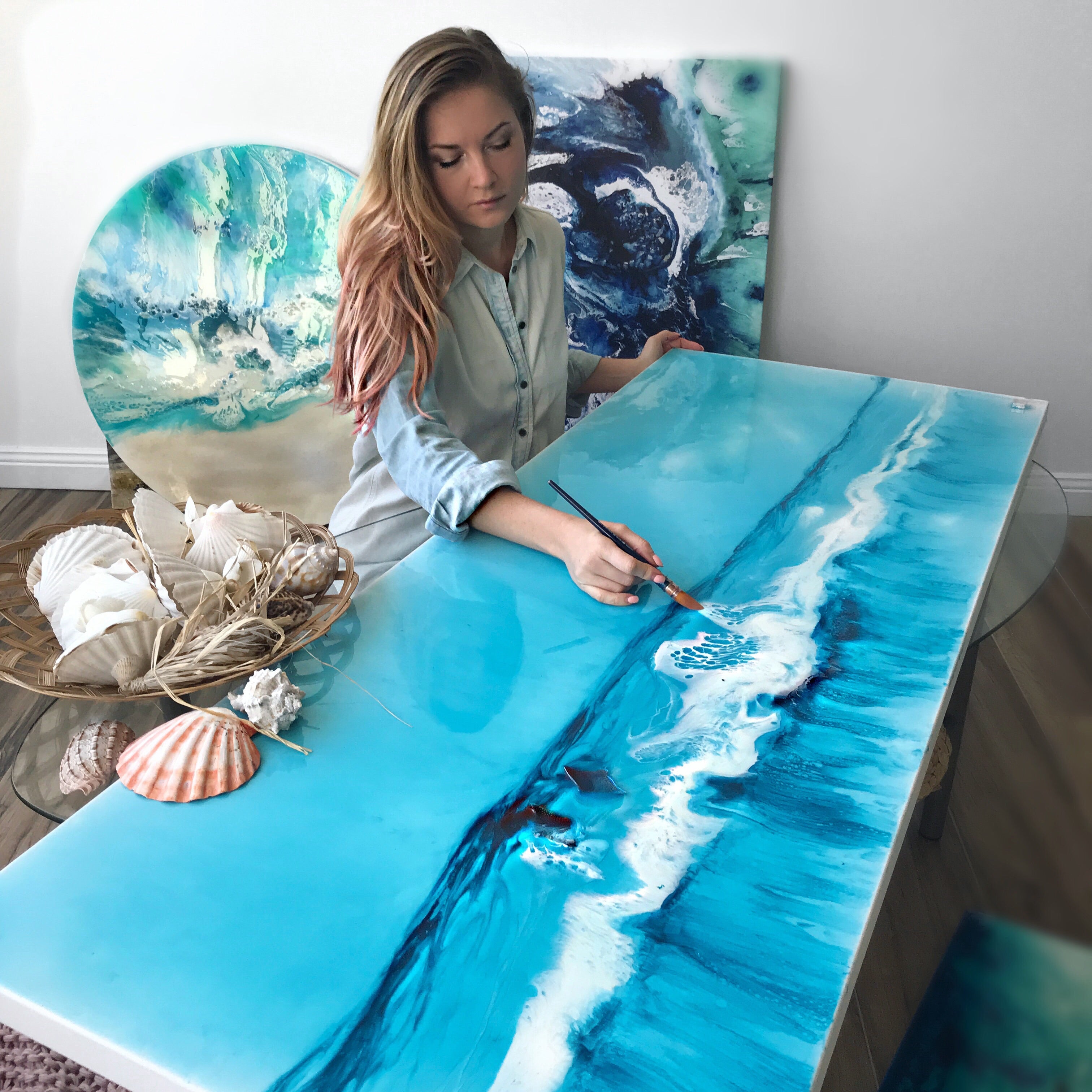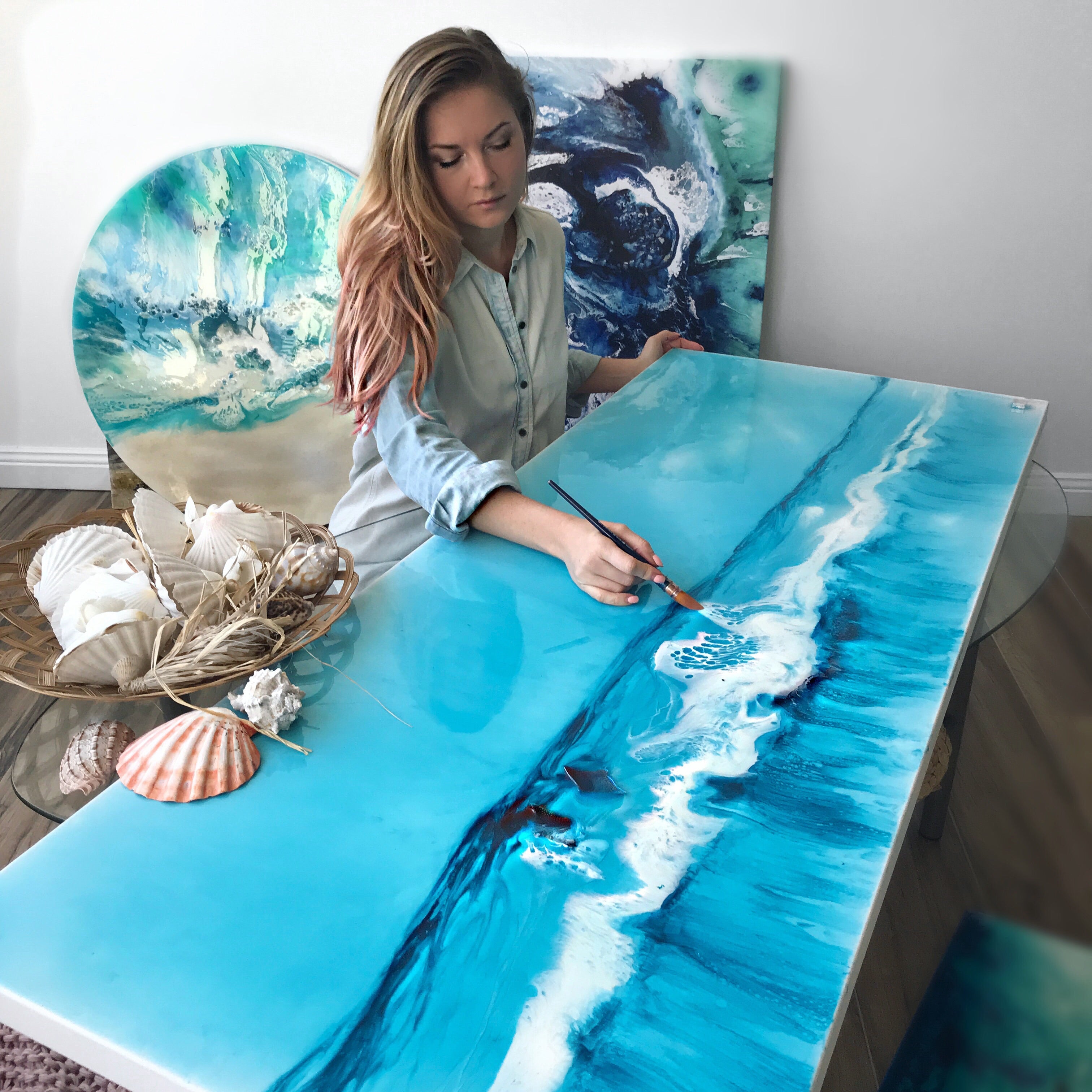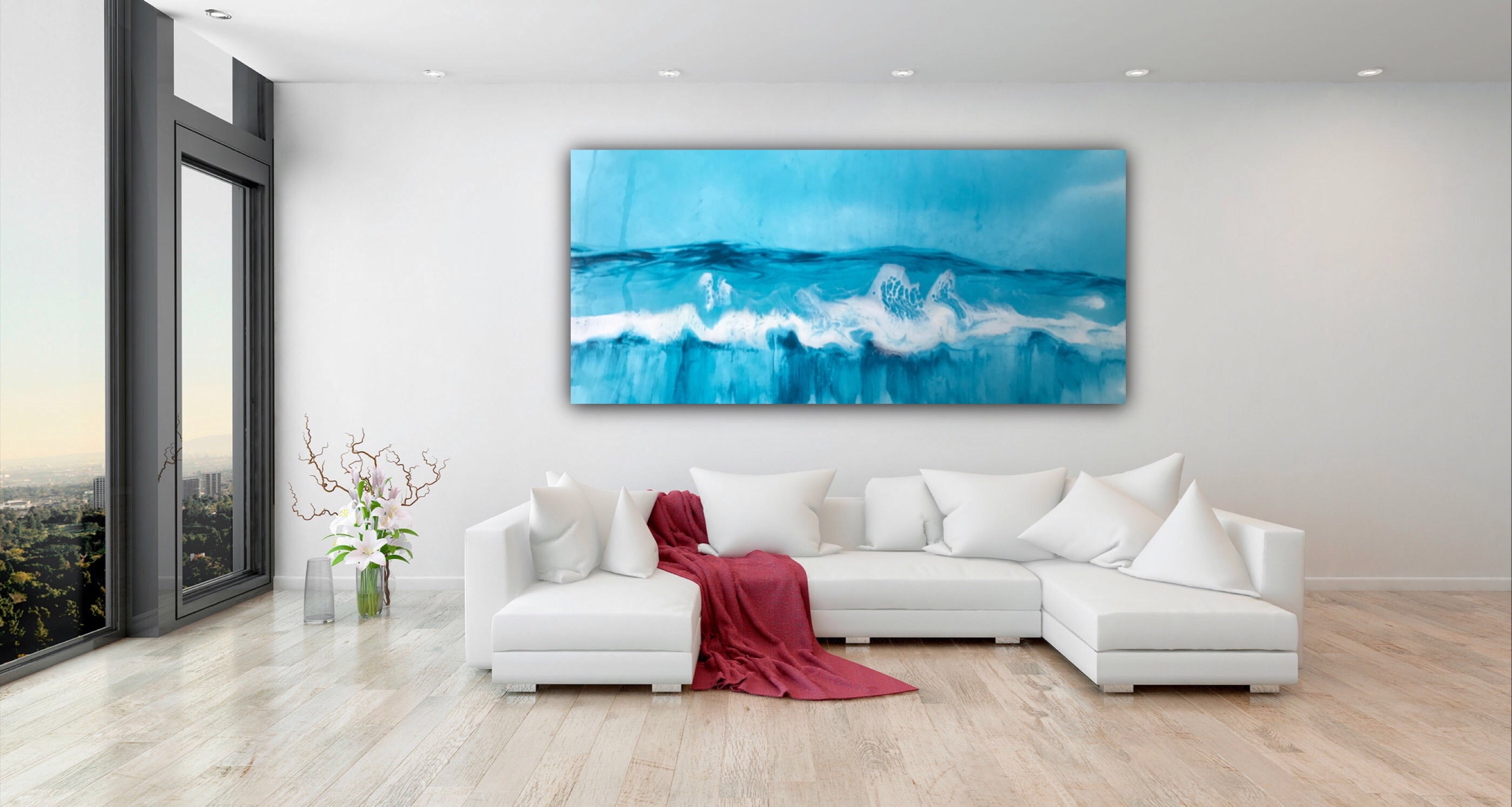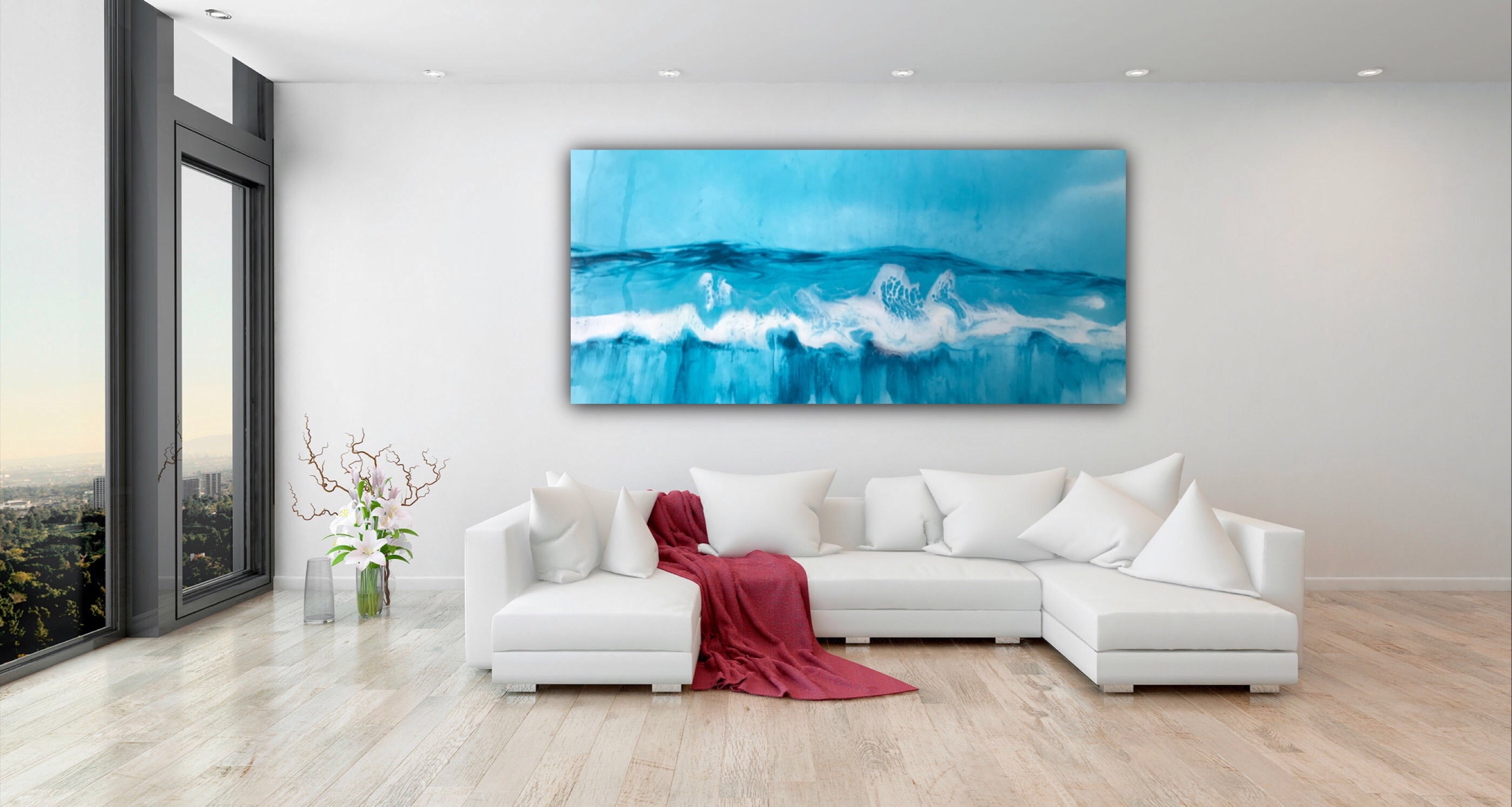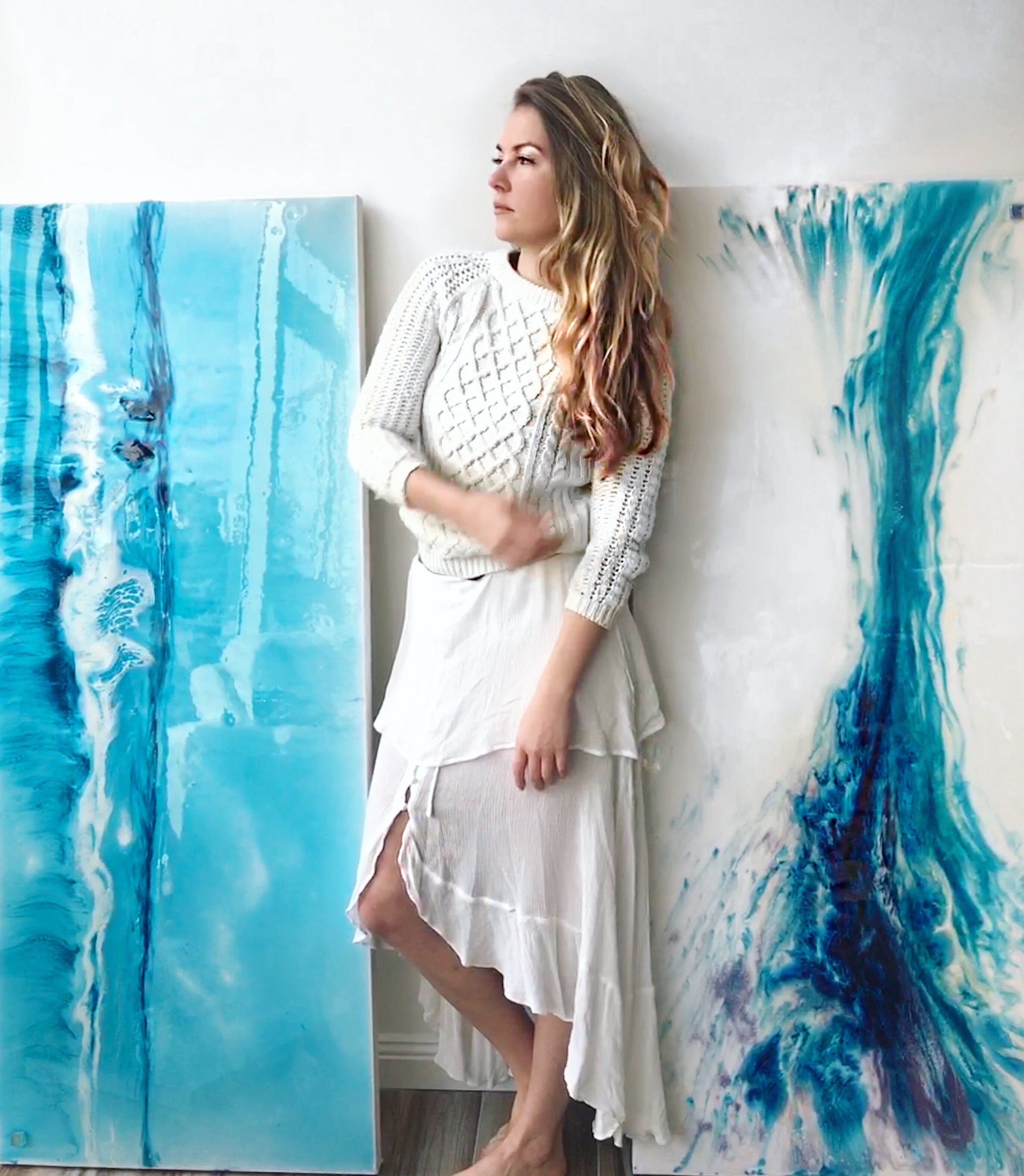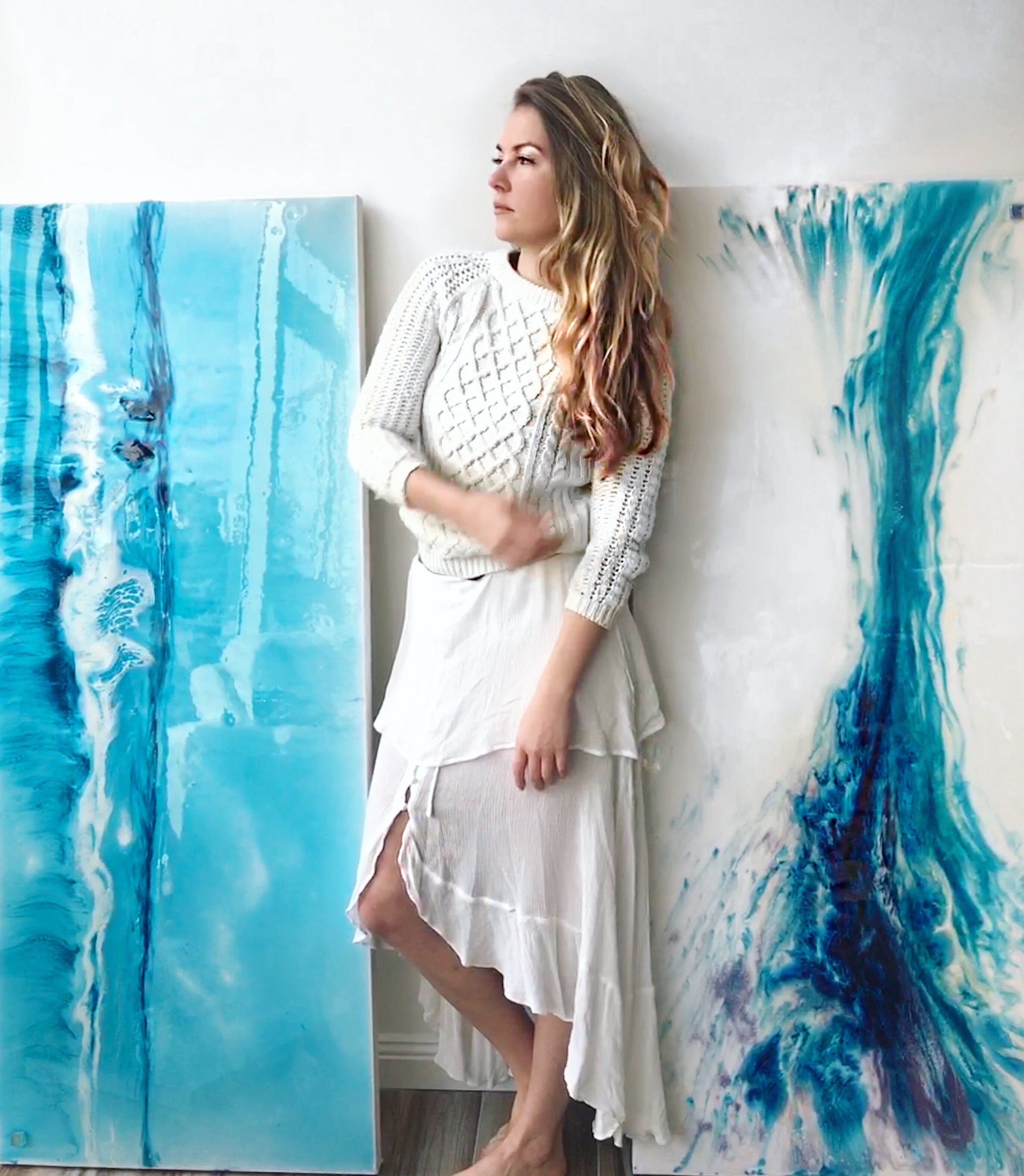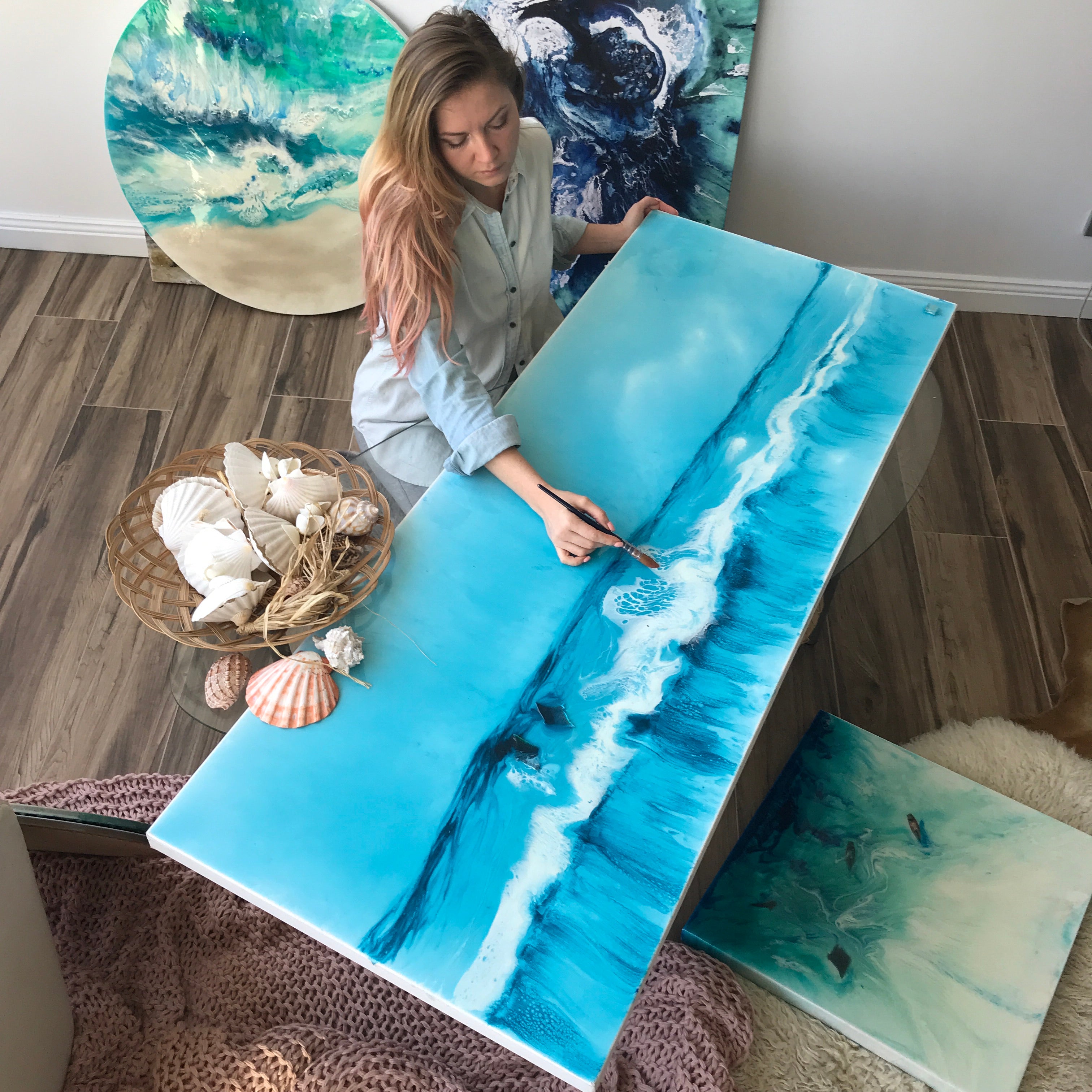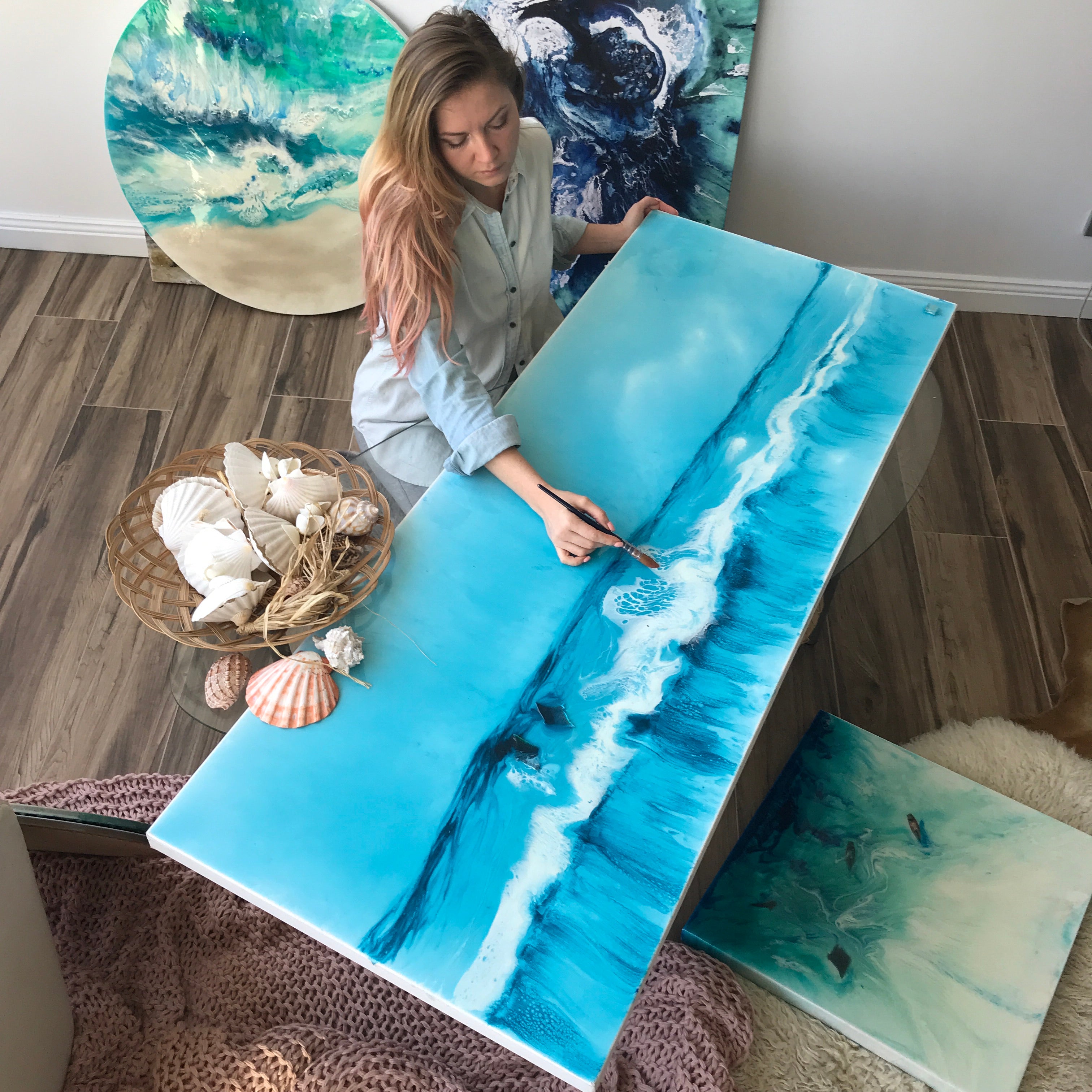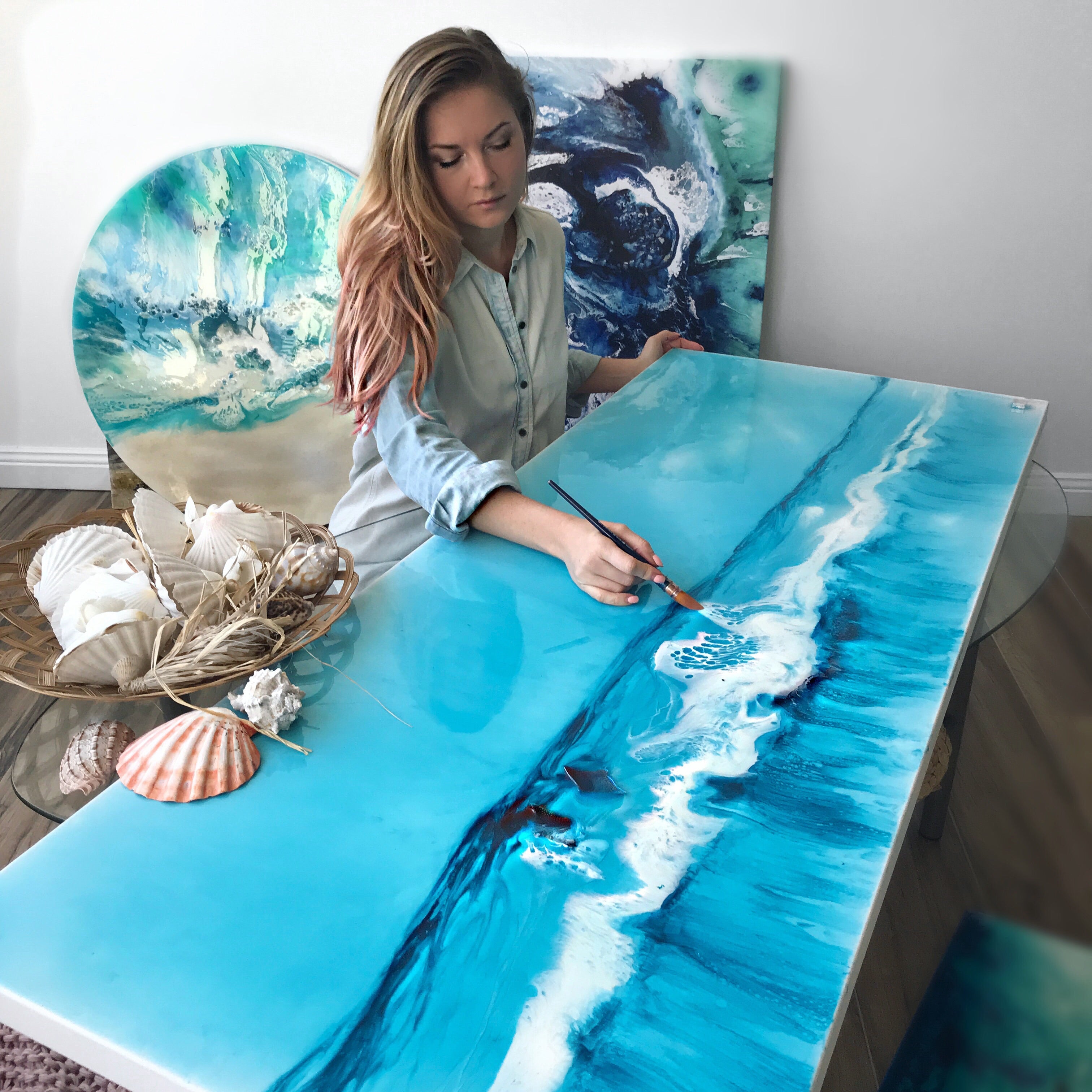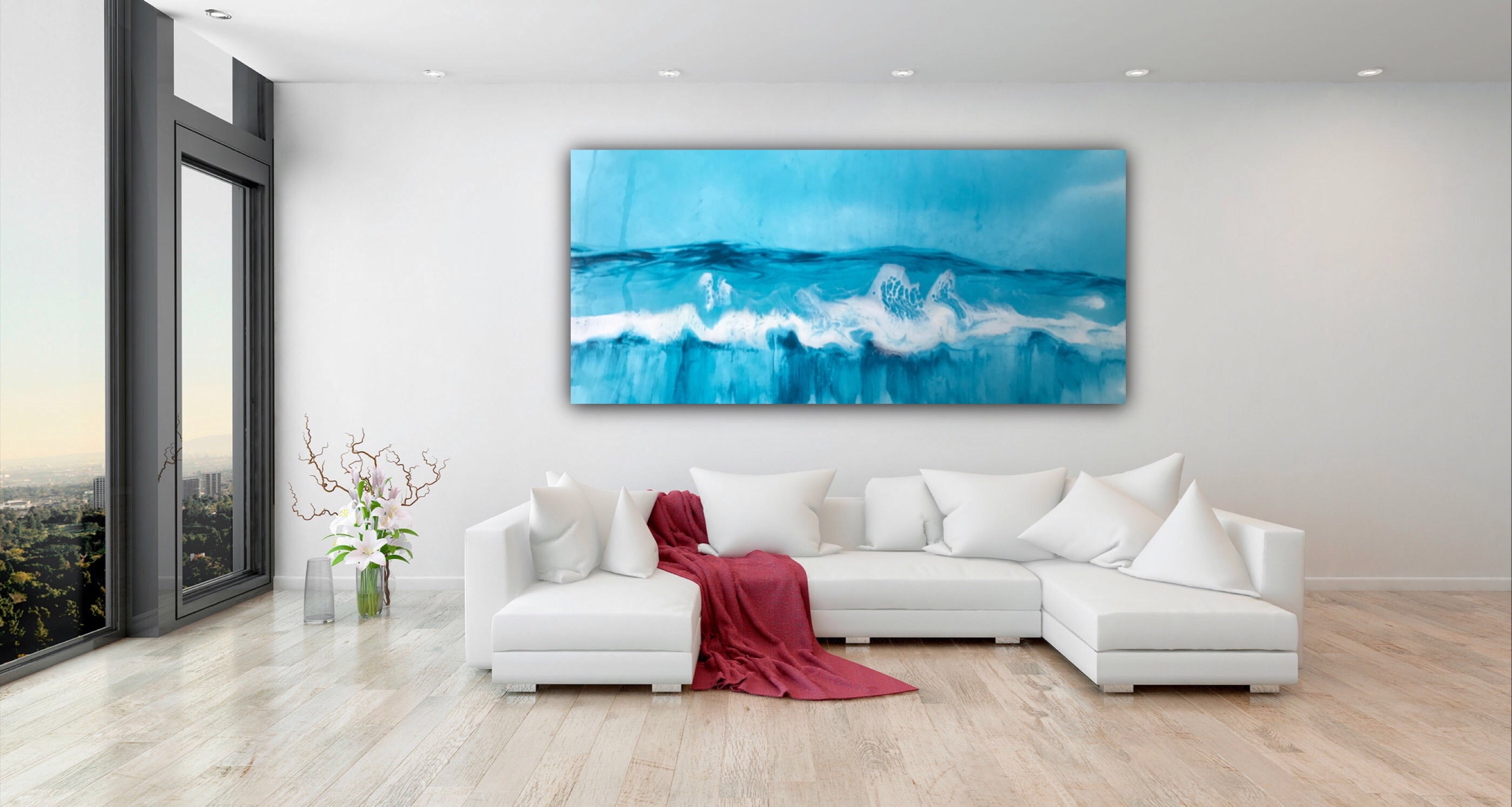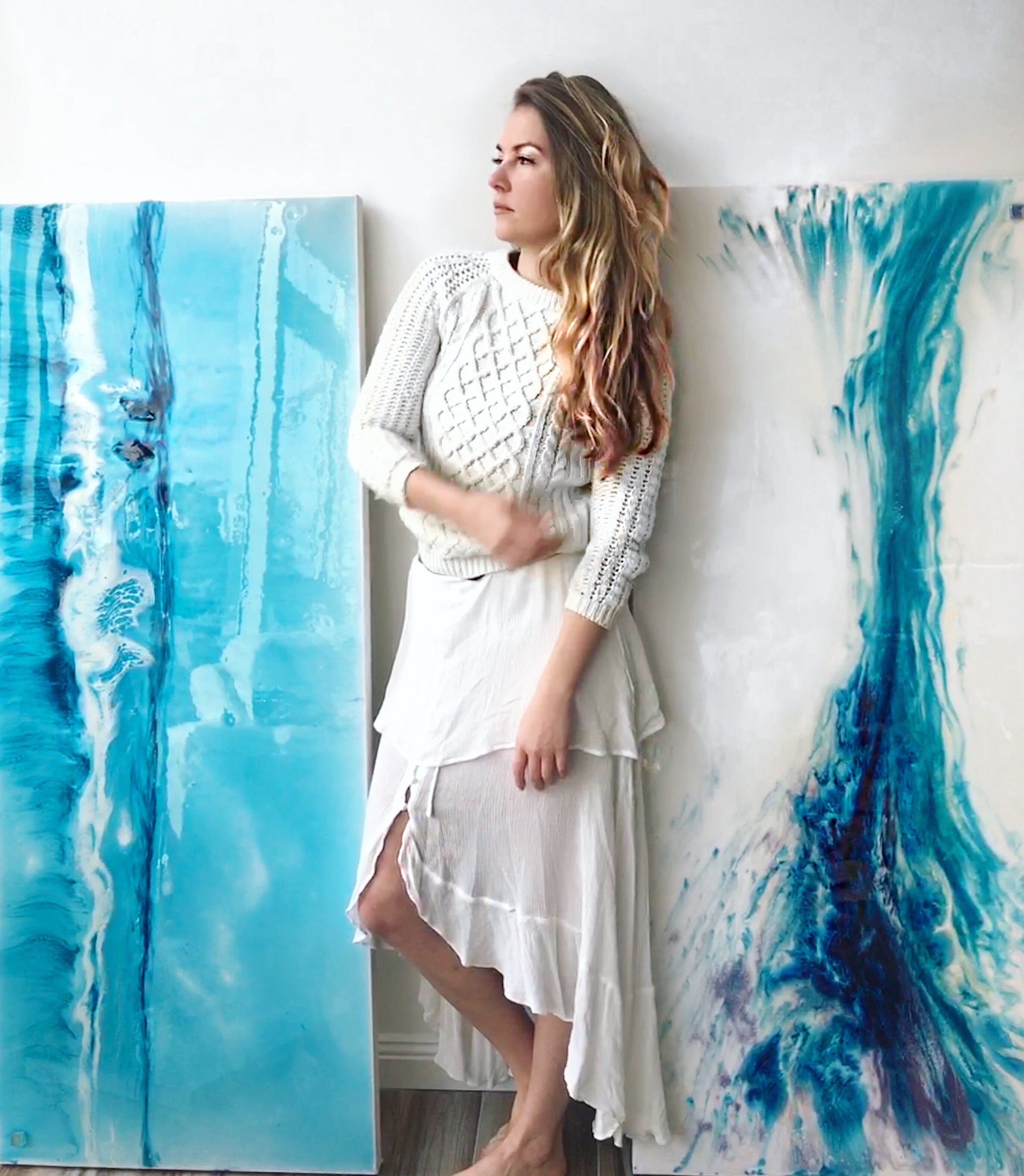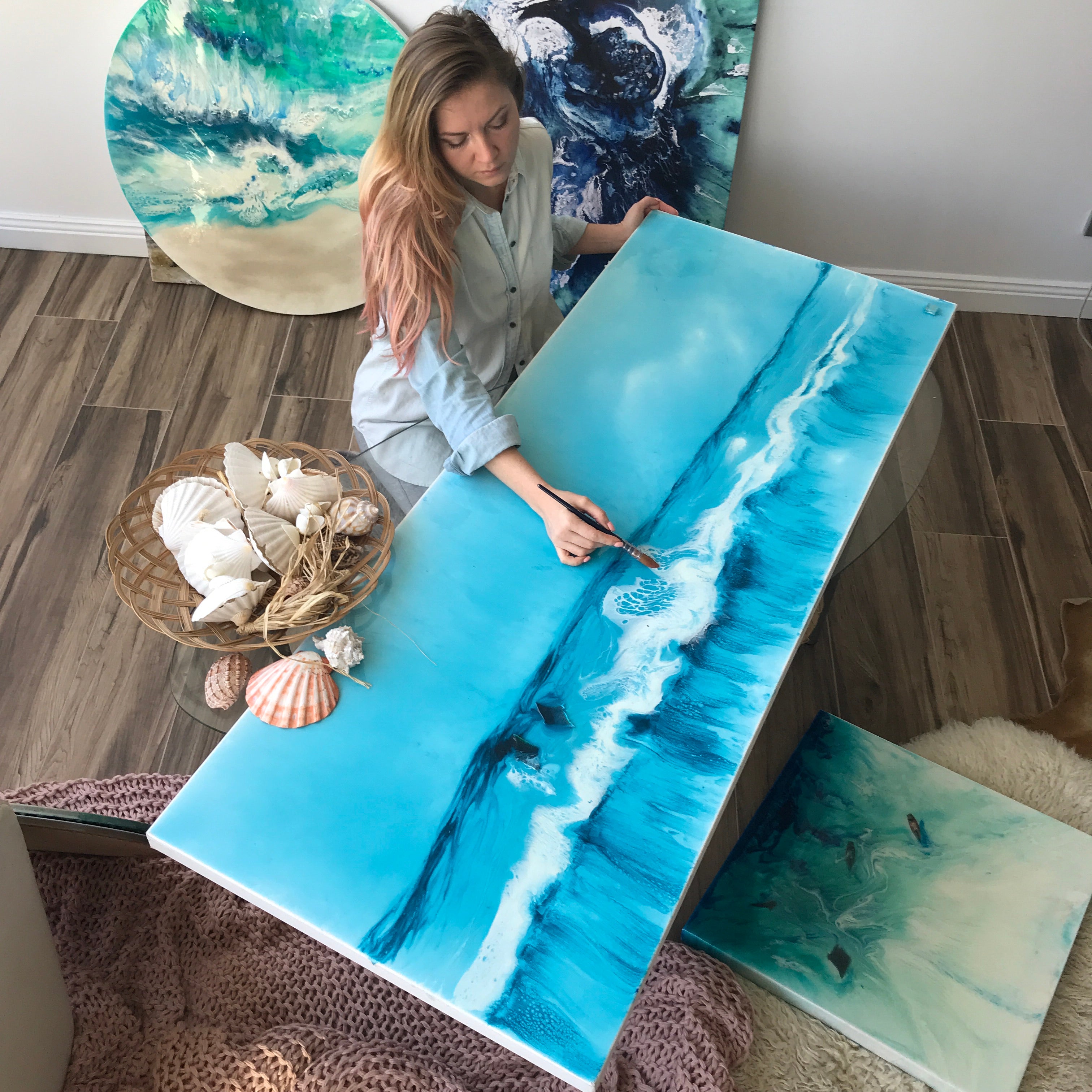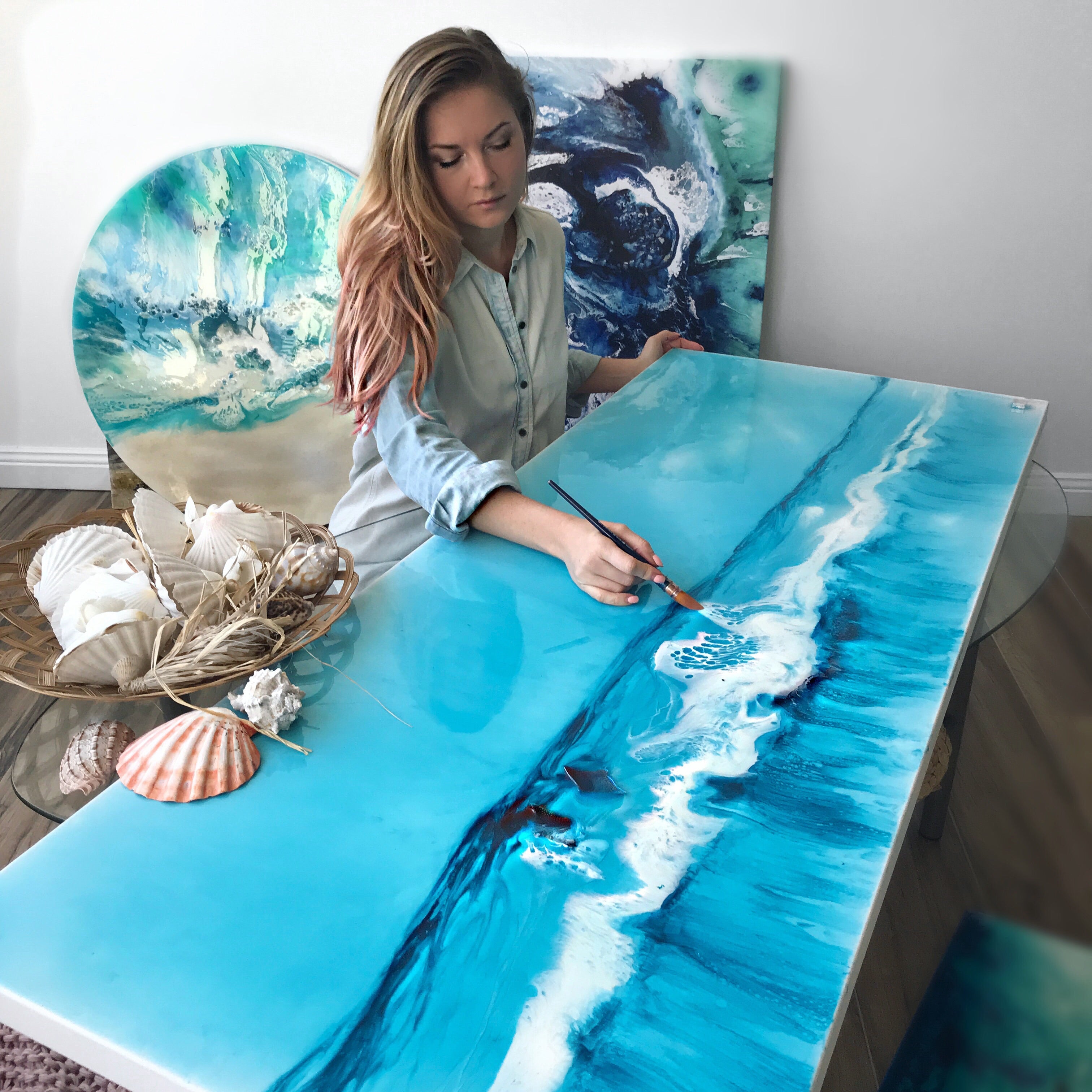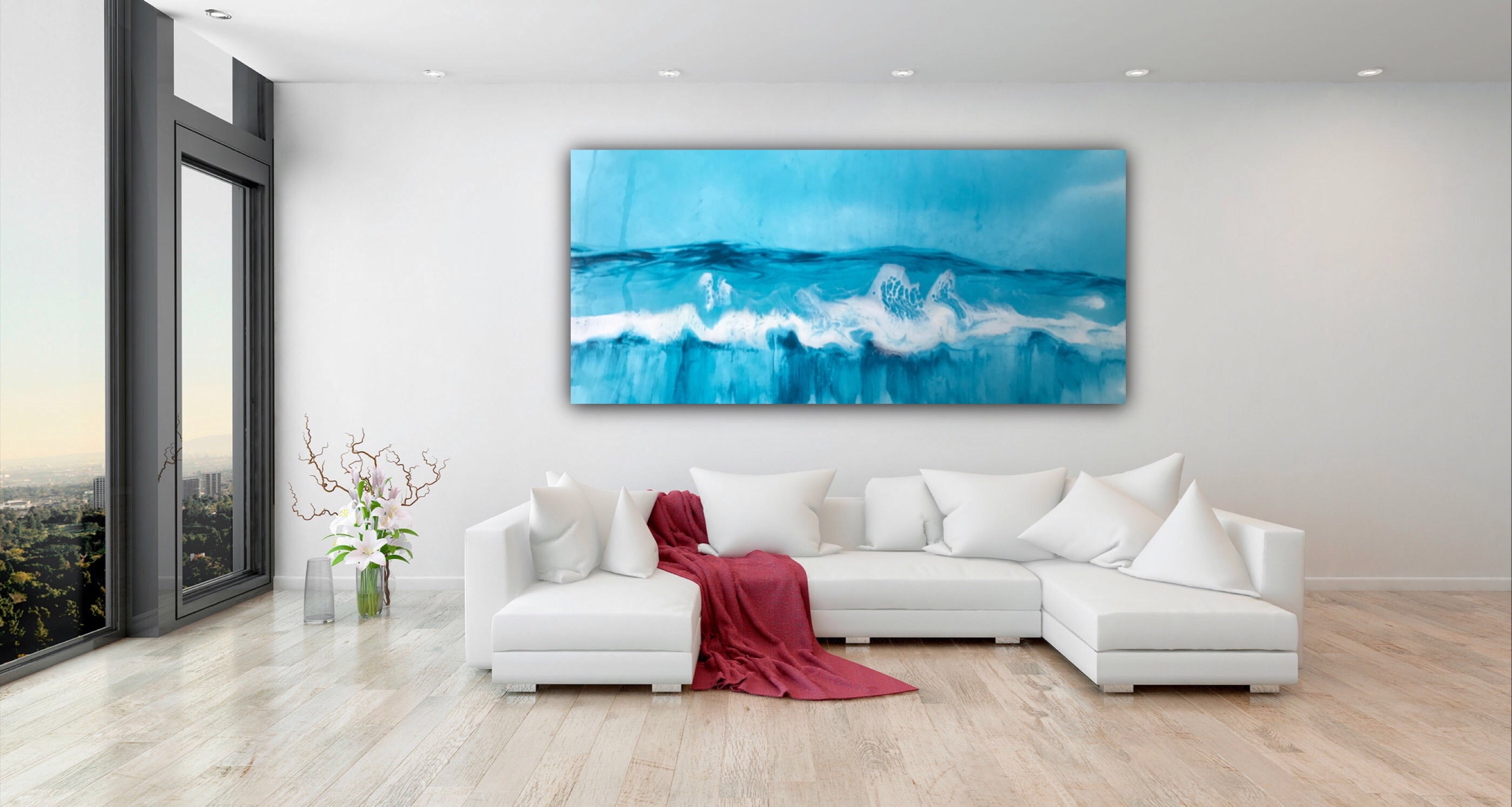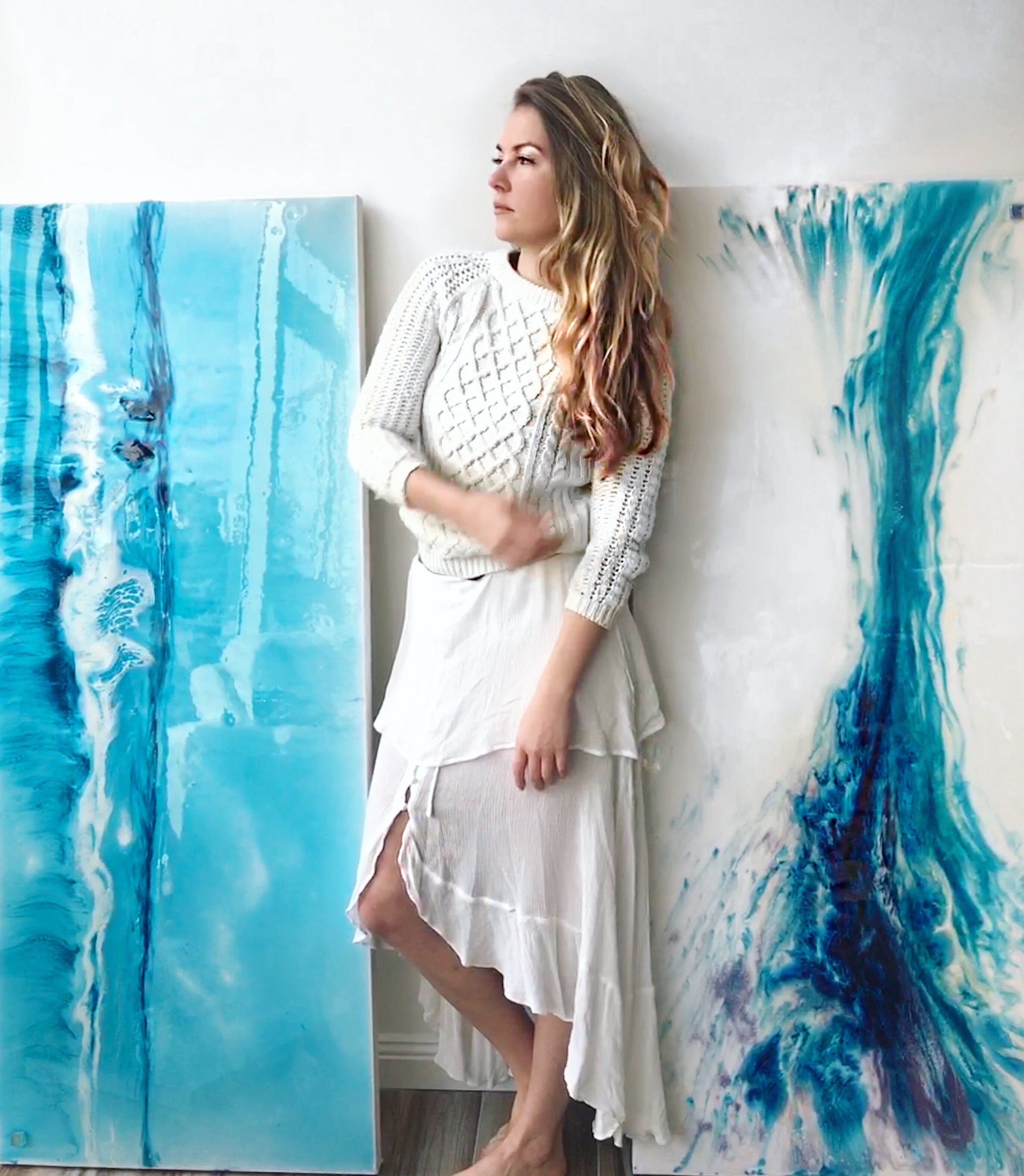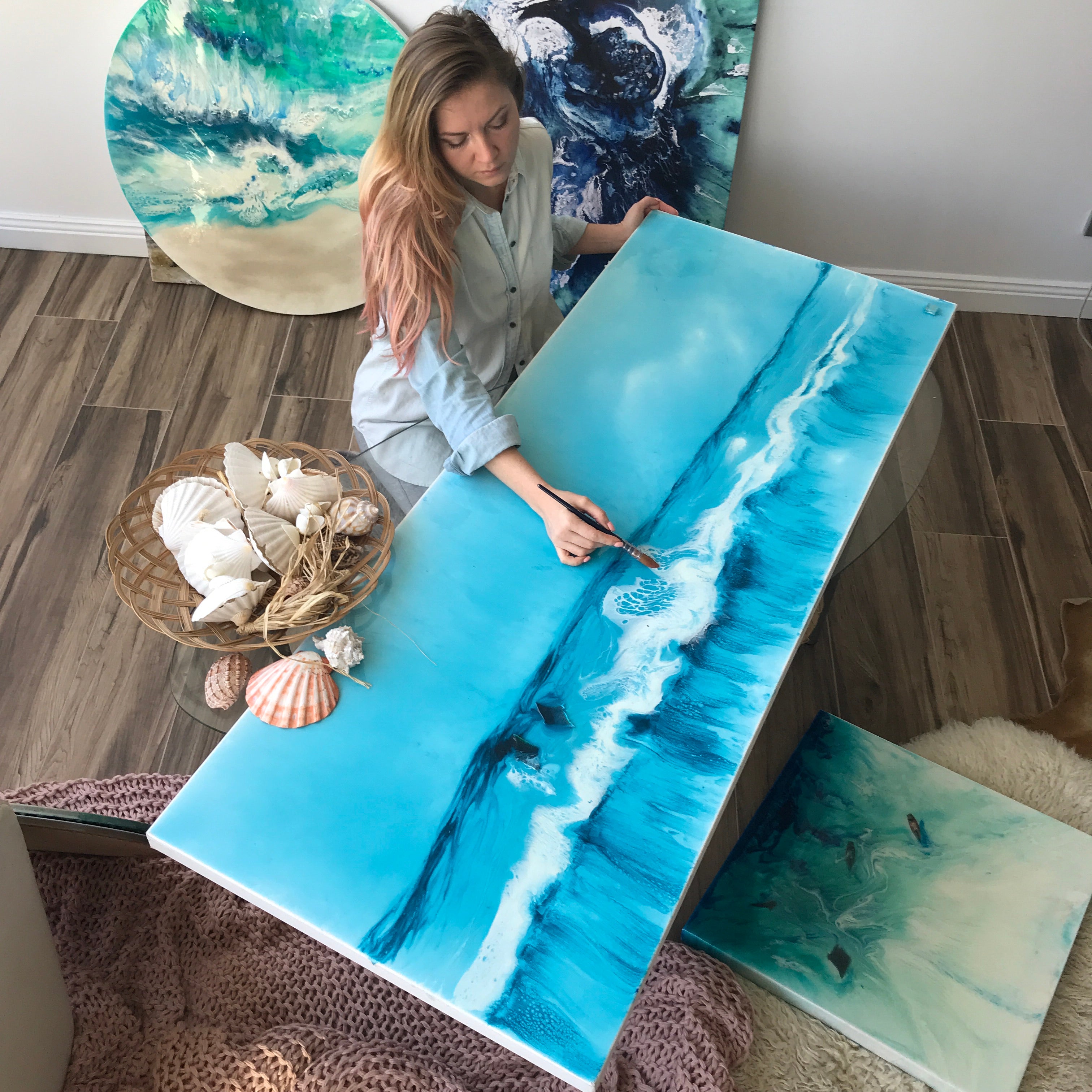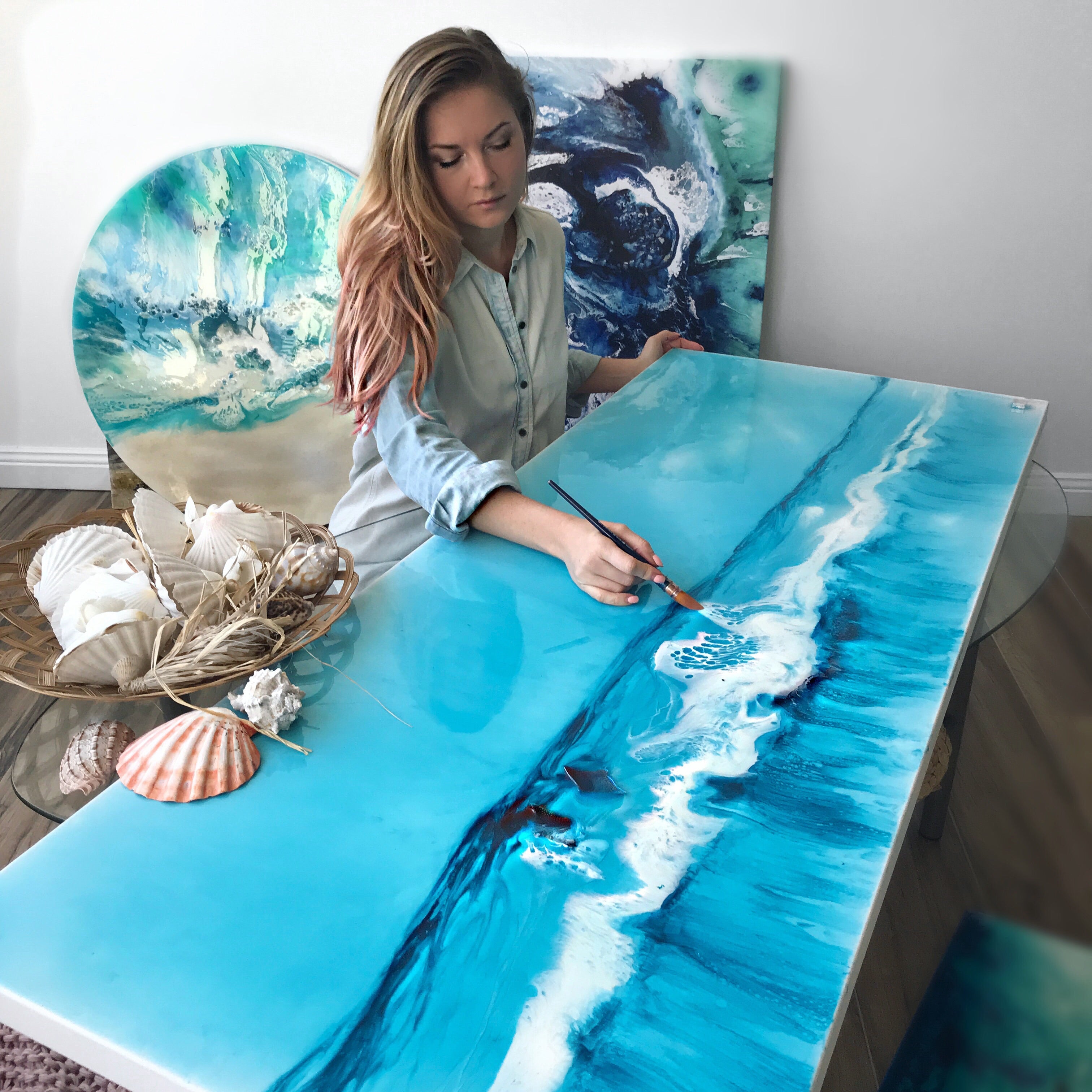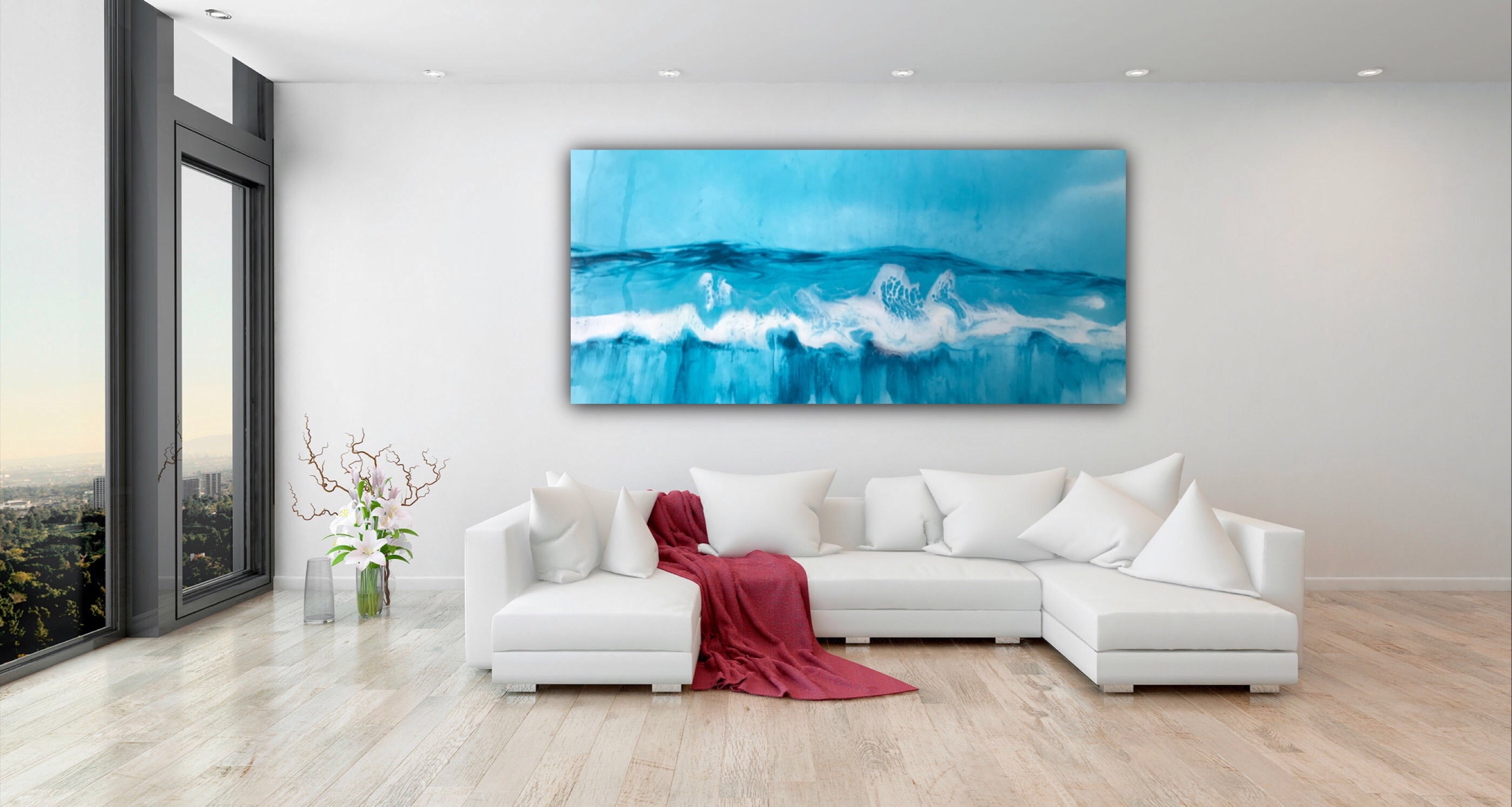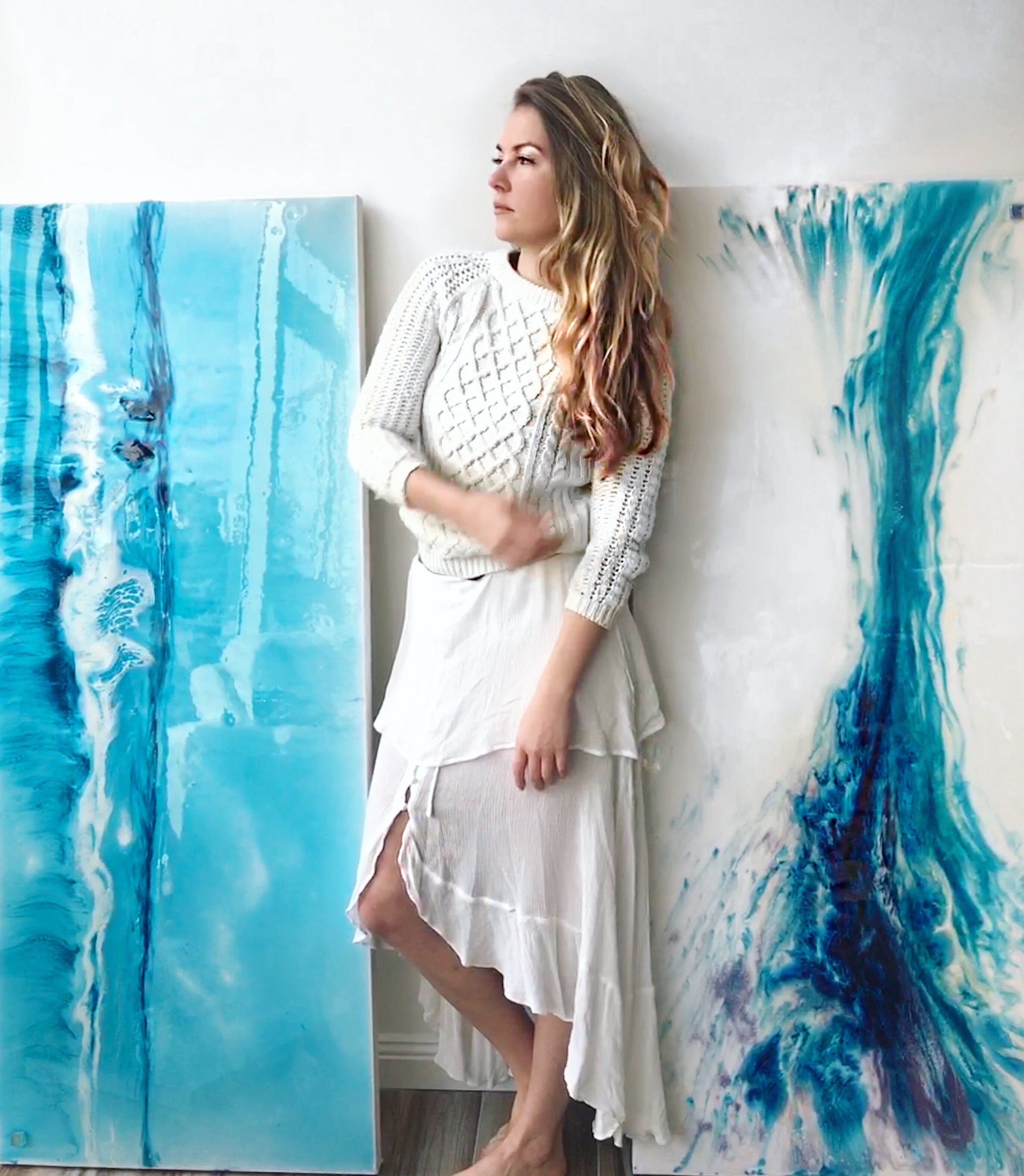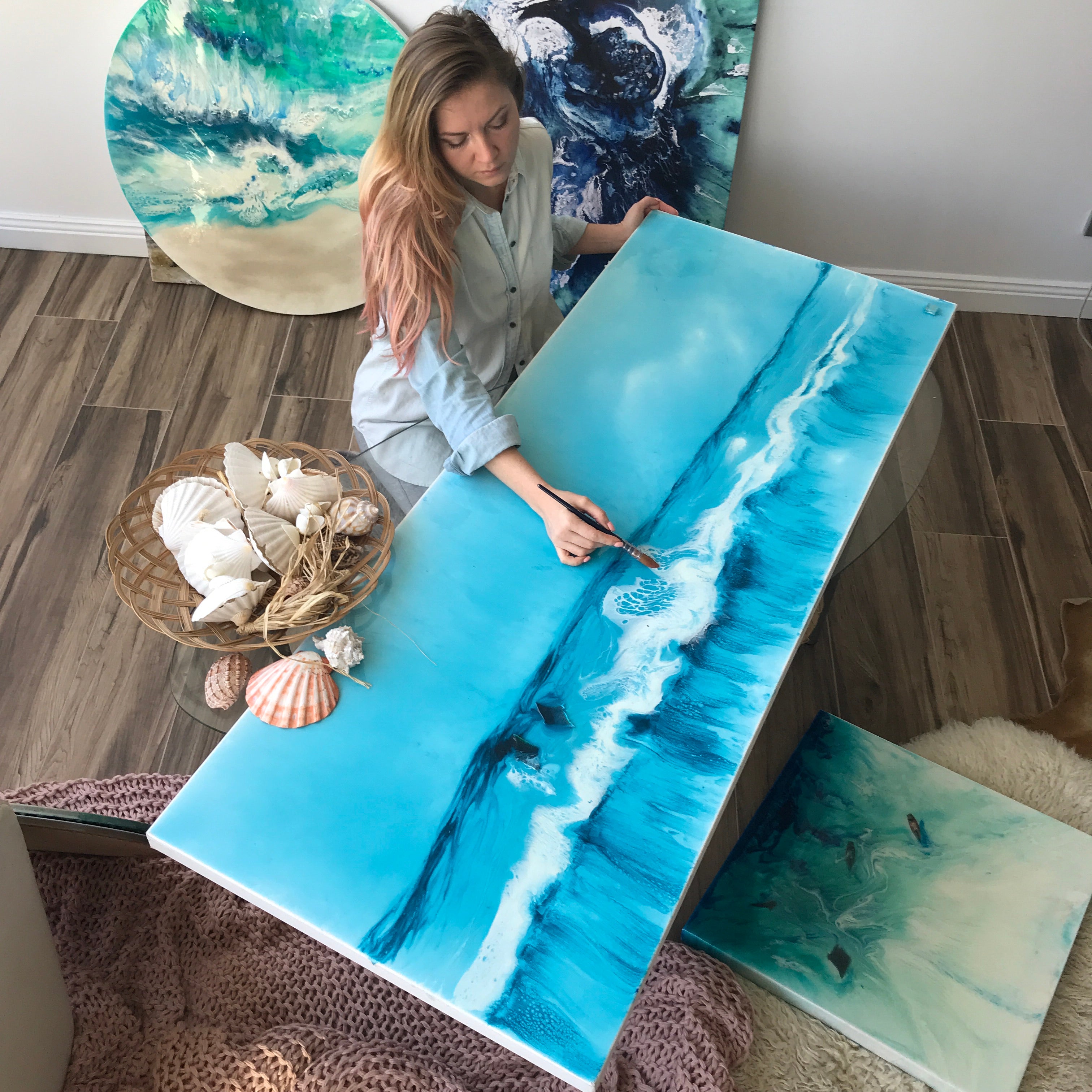 Blue Horizon. Original Artwork. Commission
Peaceful horizon with pristine turquoise waters and couple of manta rays dancing. Remember your perfect summer getaway - well this Abstract Seascape  painting with soft teal waters and Holographic mantarays Will take u far far away. 
Artwork on Canvas: Mixed media, Liquid Glass, resin 
 This abstract ocean Artwork uses vibrant turquoise, crisp white, and warm navy blue to transport you to a different, untouched world.
Features:
Shimmering Iridescent Hymn to coastal beauty
Sophisticated Holographic accents
Epoxy resin coating for preservation
Size: 65x160cm Canvas

Hanging:
Lightweight and ready to hang. 
Hang in 2 ways. 
Contact Me to get Free Mock up on Your wall
Chat Now - Send me a photo of Your wall and get Free Mock Up
Click "Chat" icon on right bottom corner of the page