15% OFF ALL Prints & Free Shipping. 50$ OFF Boho Neutral - Use Code [50$off]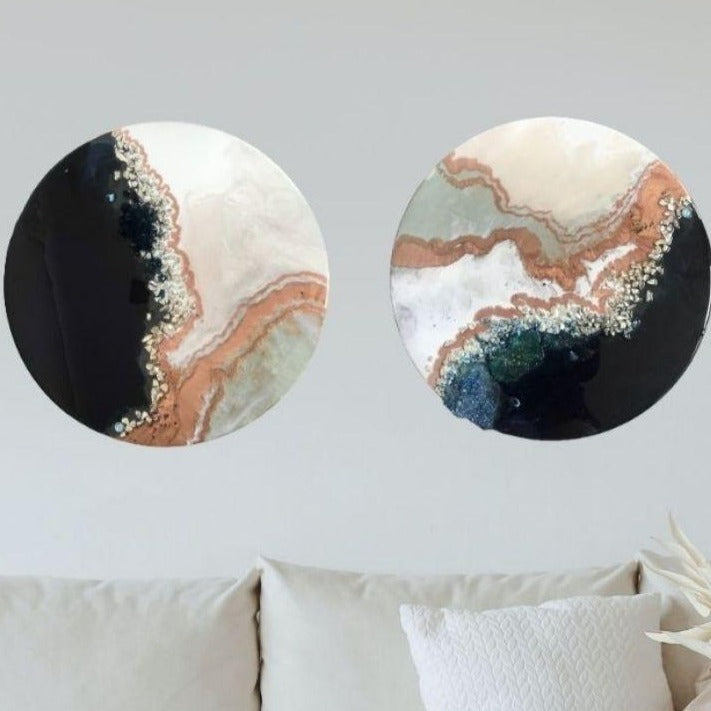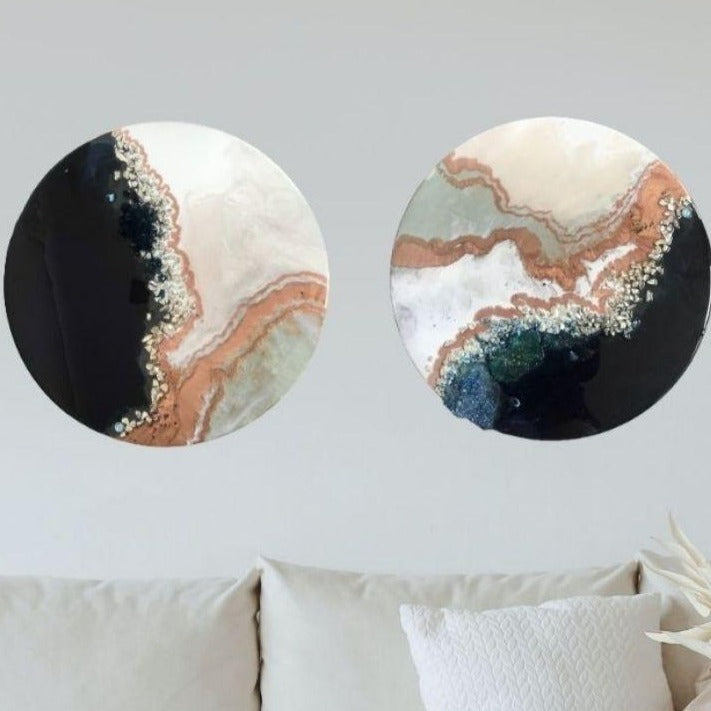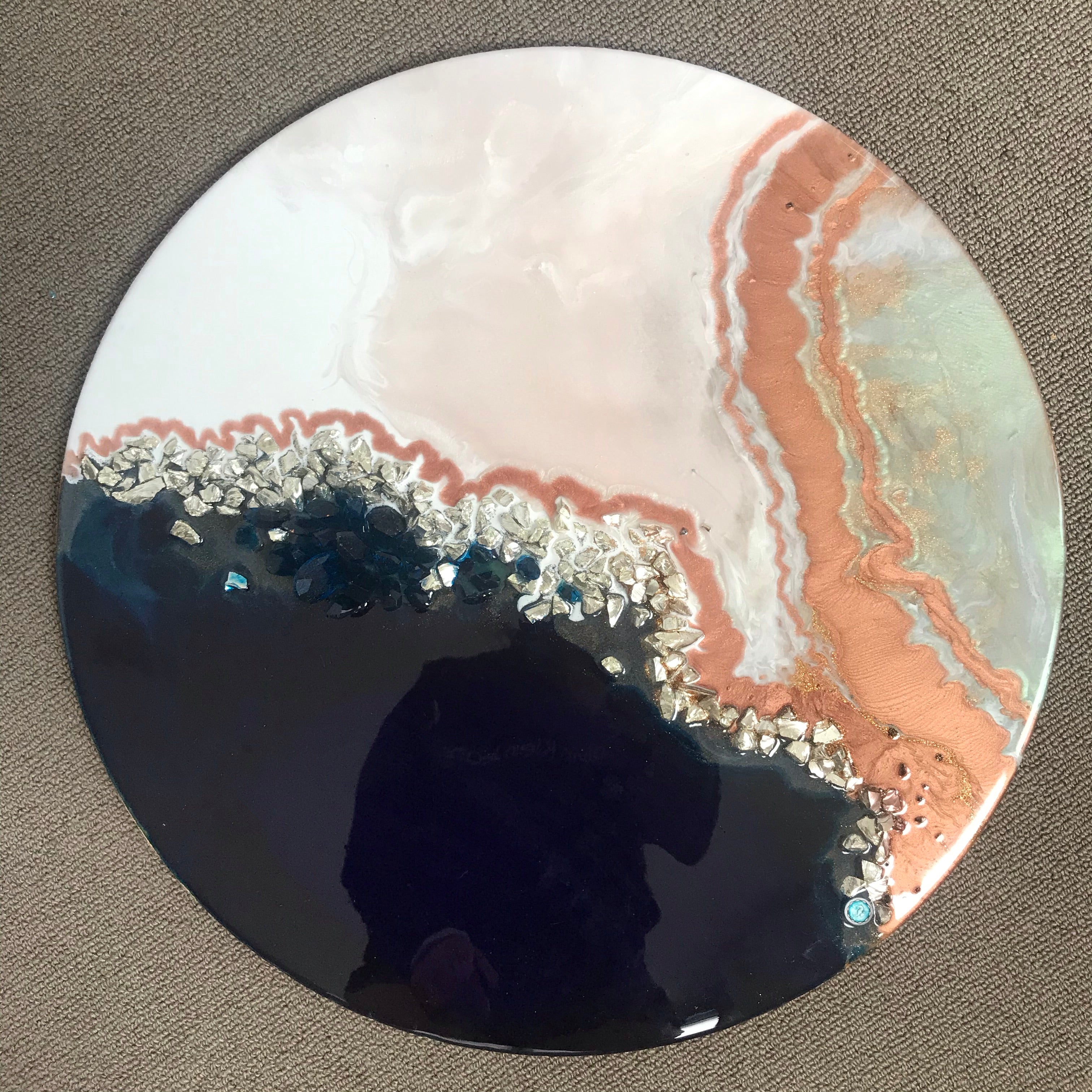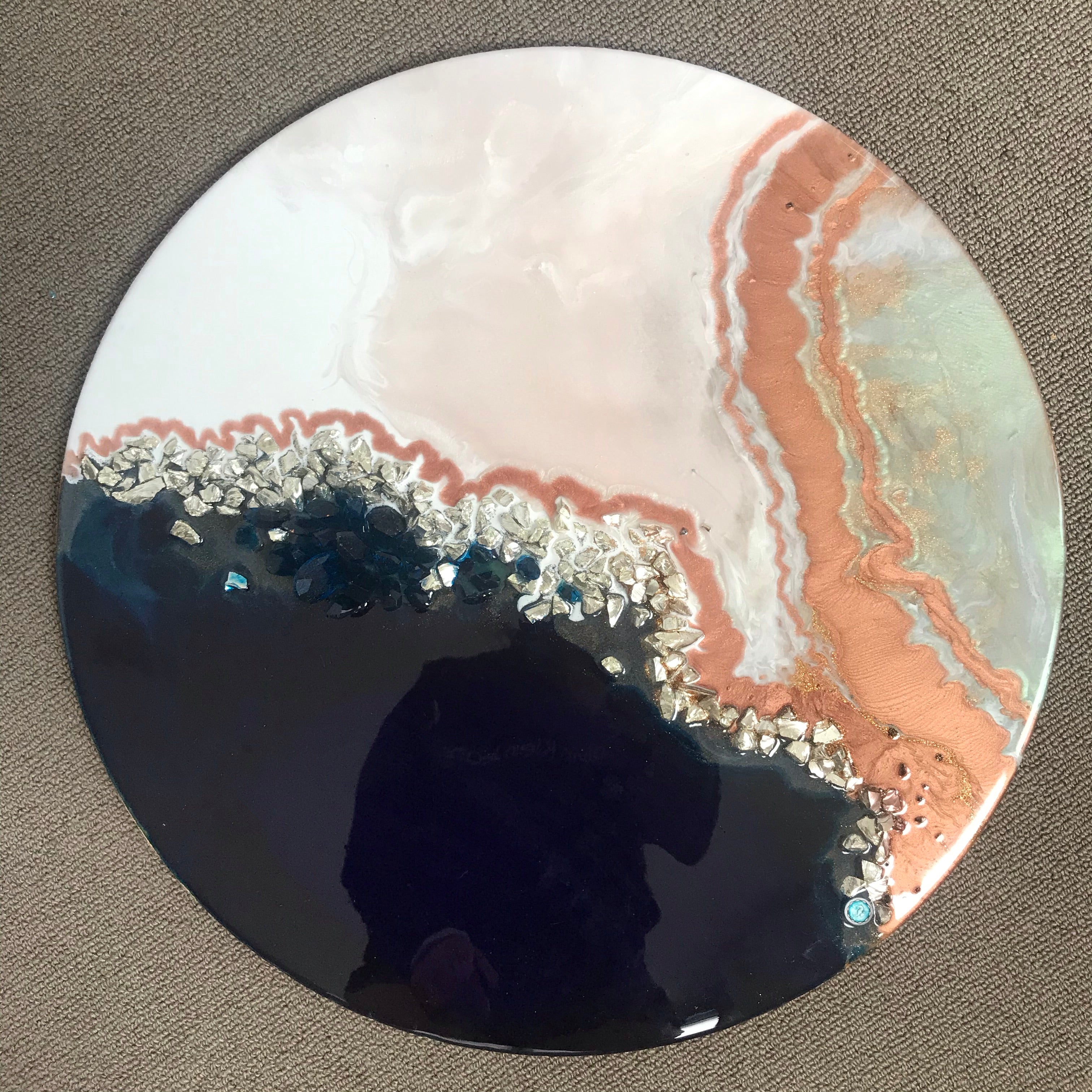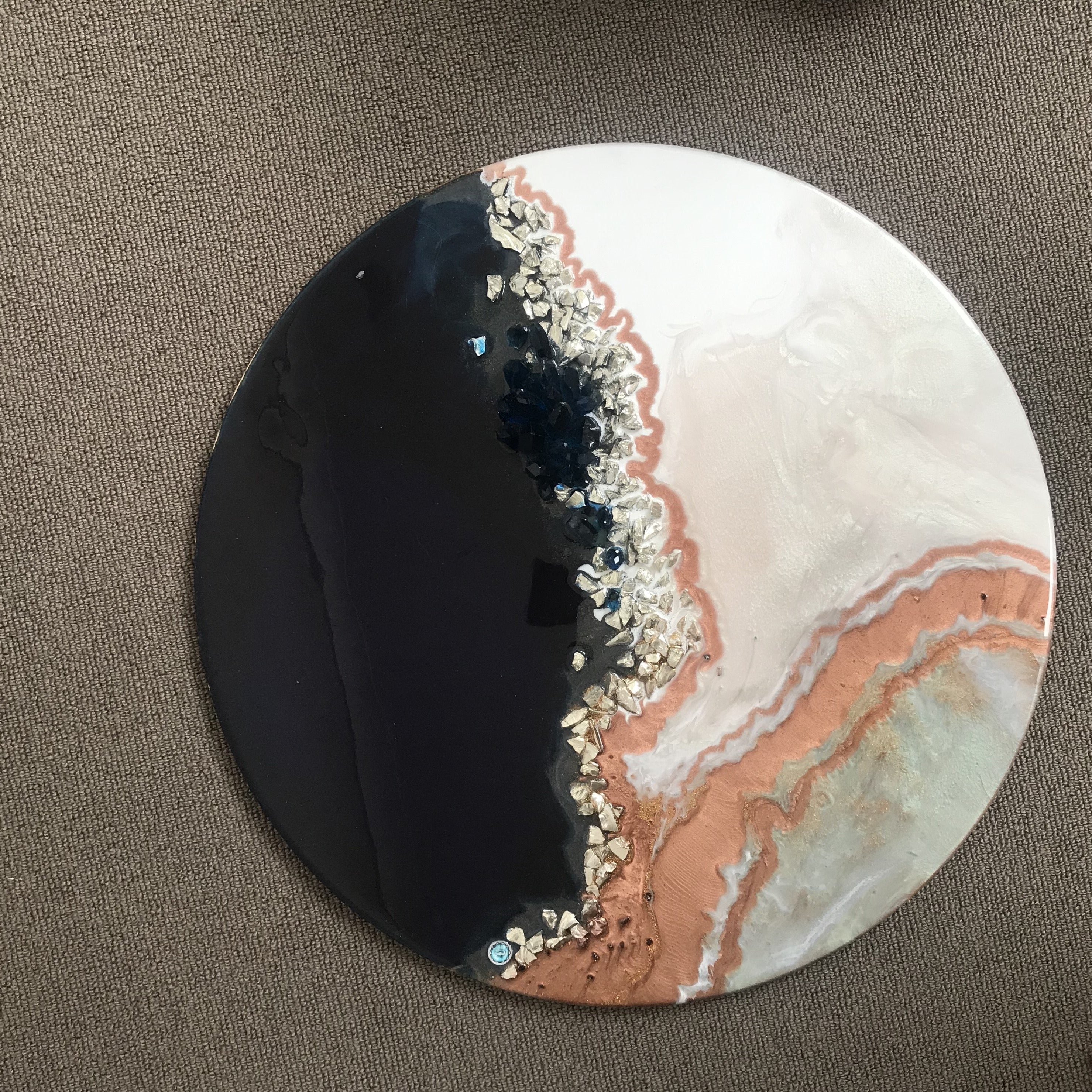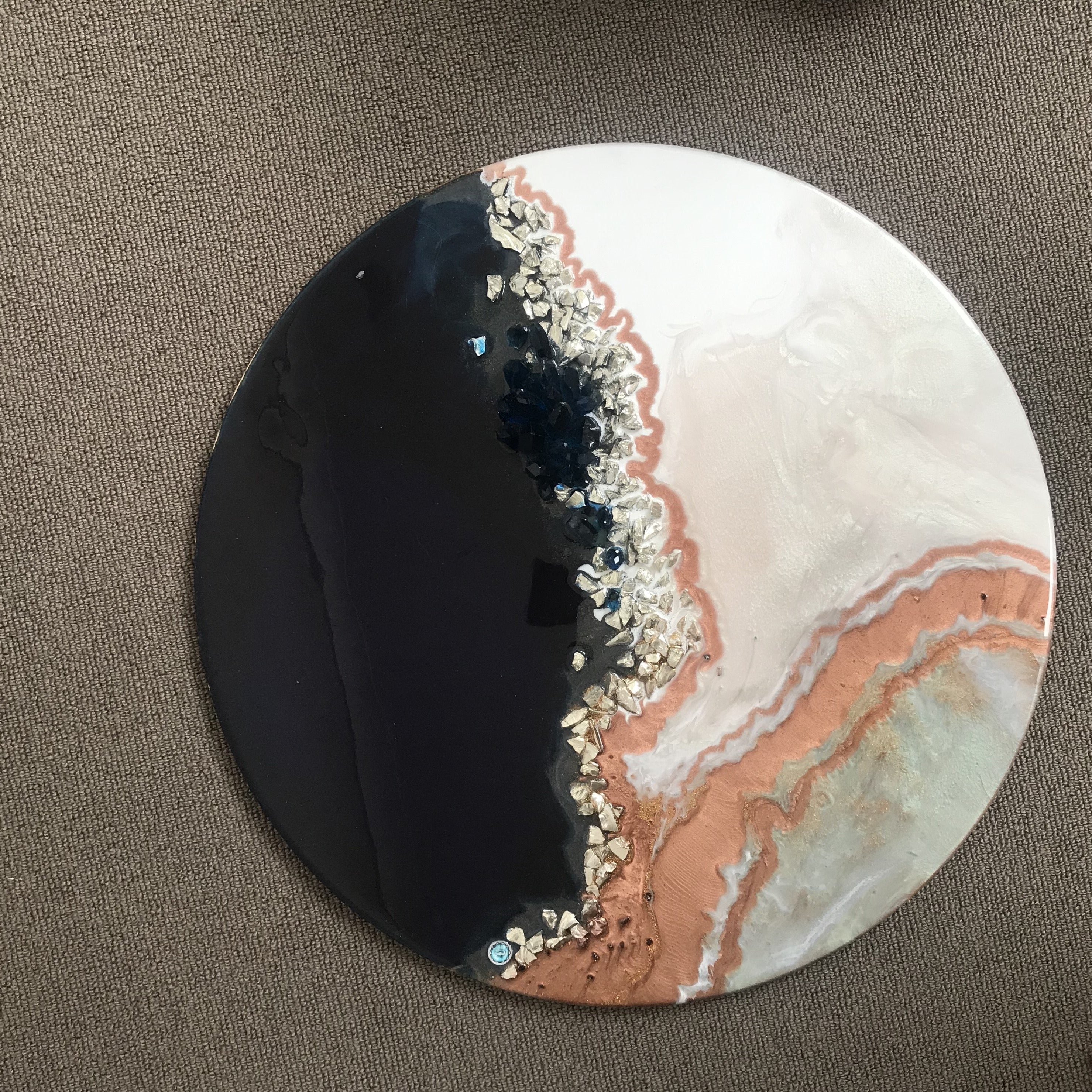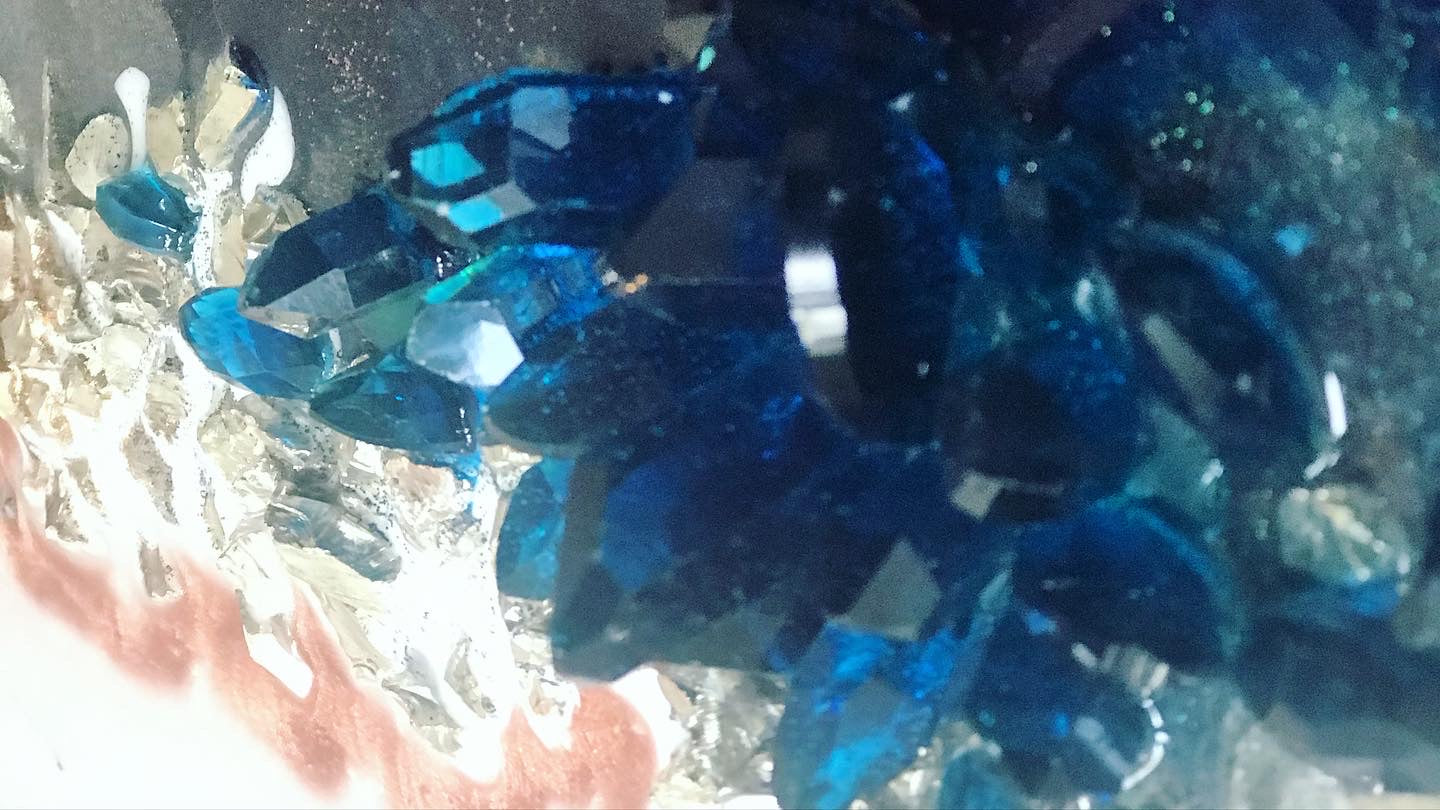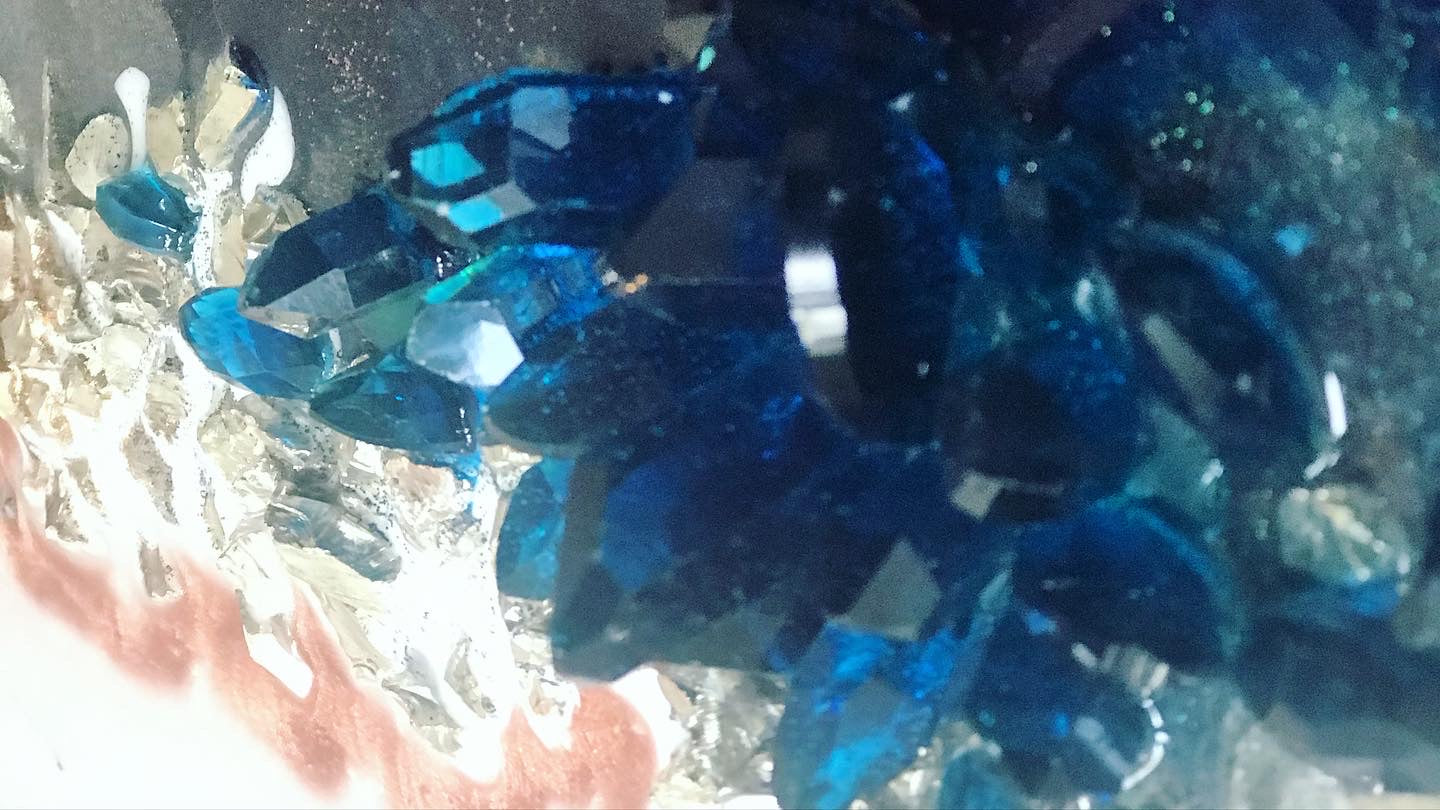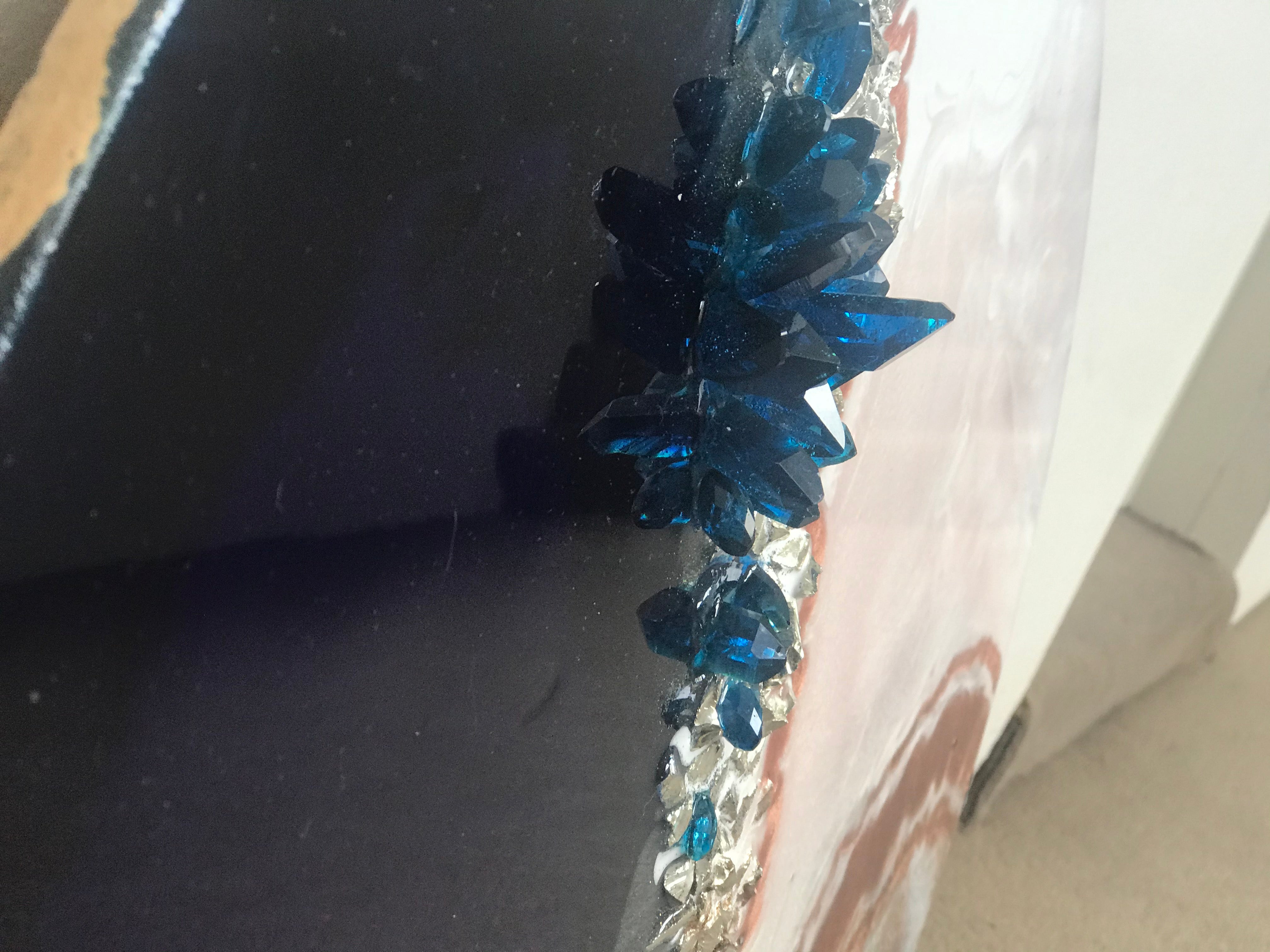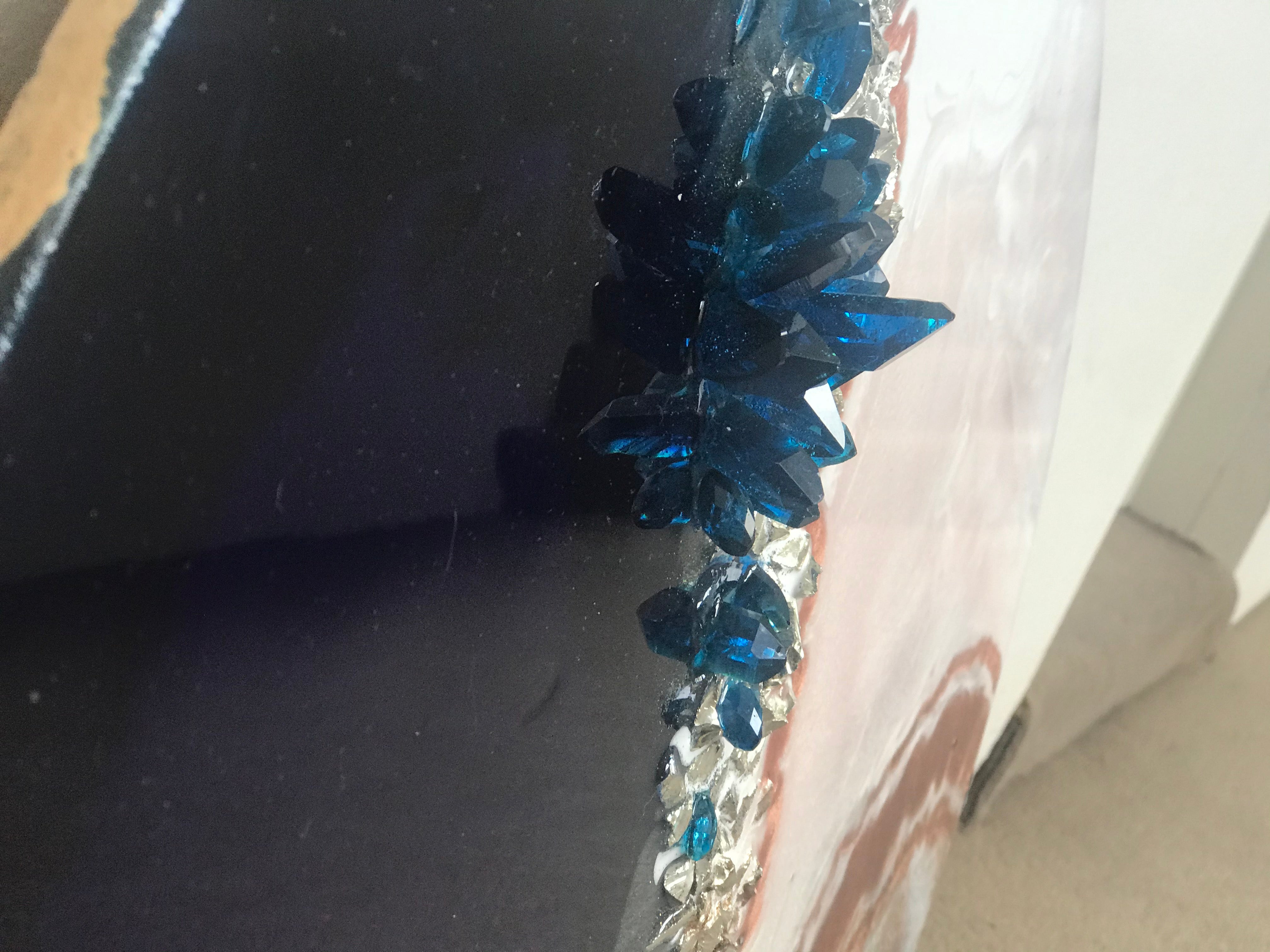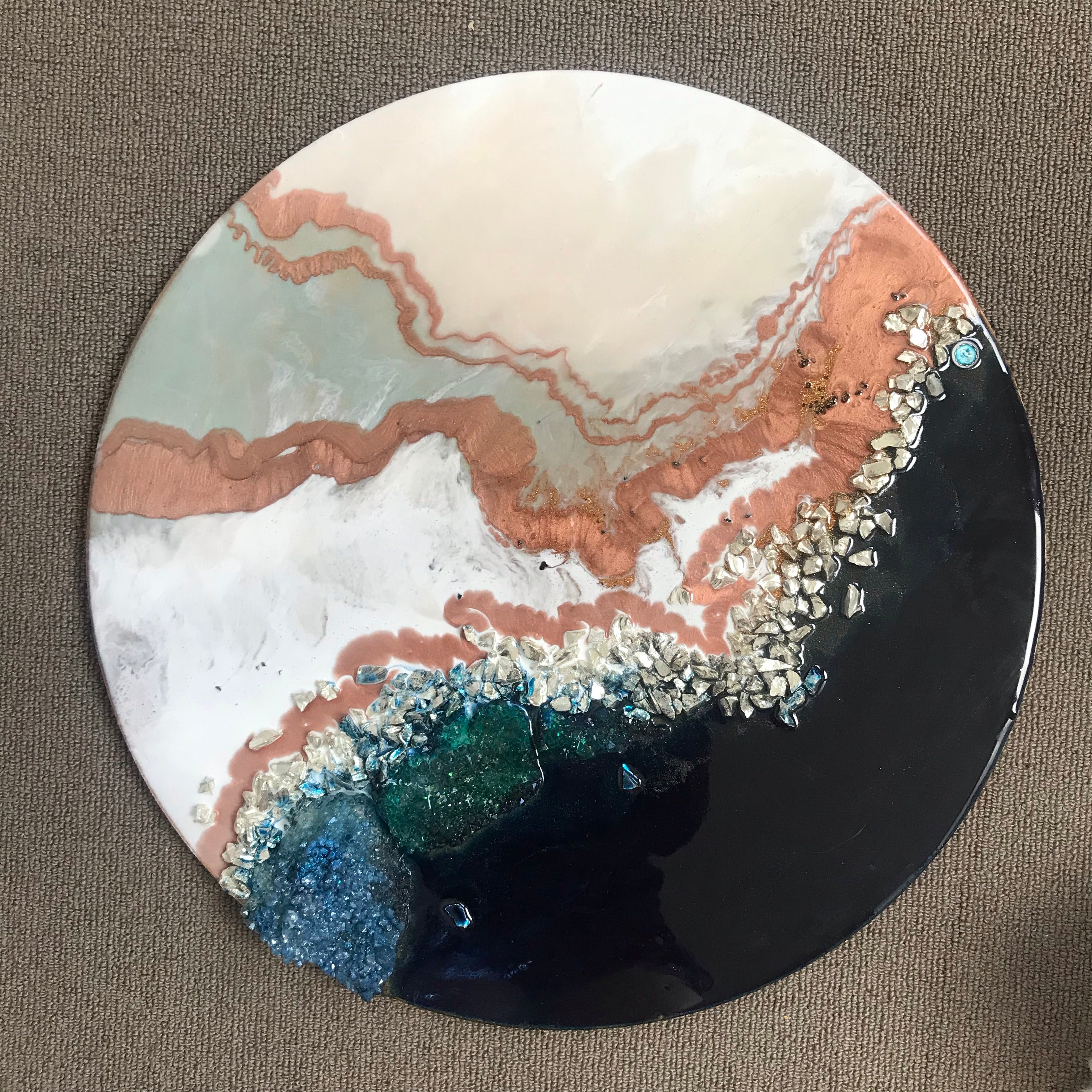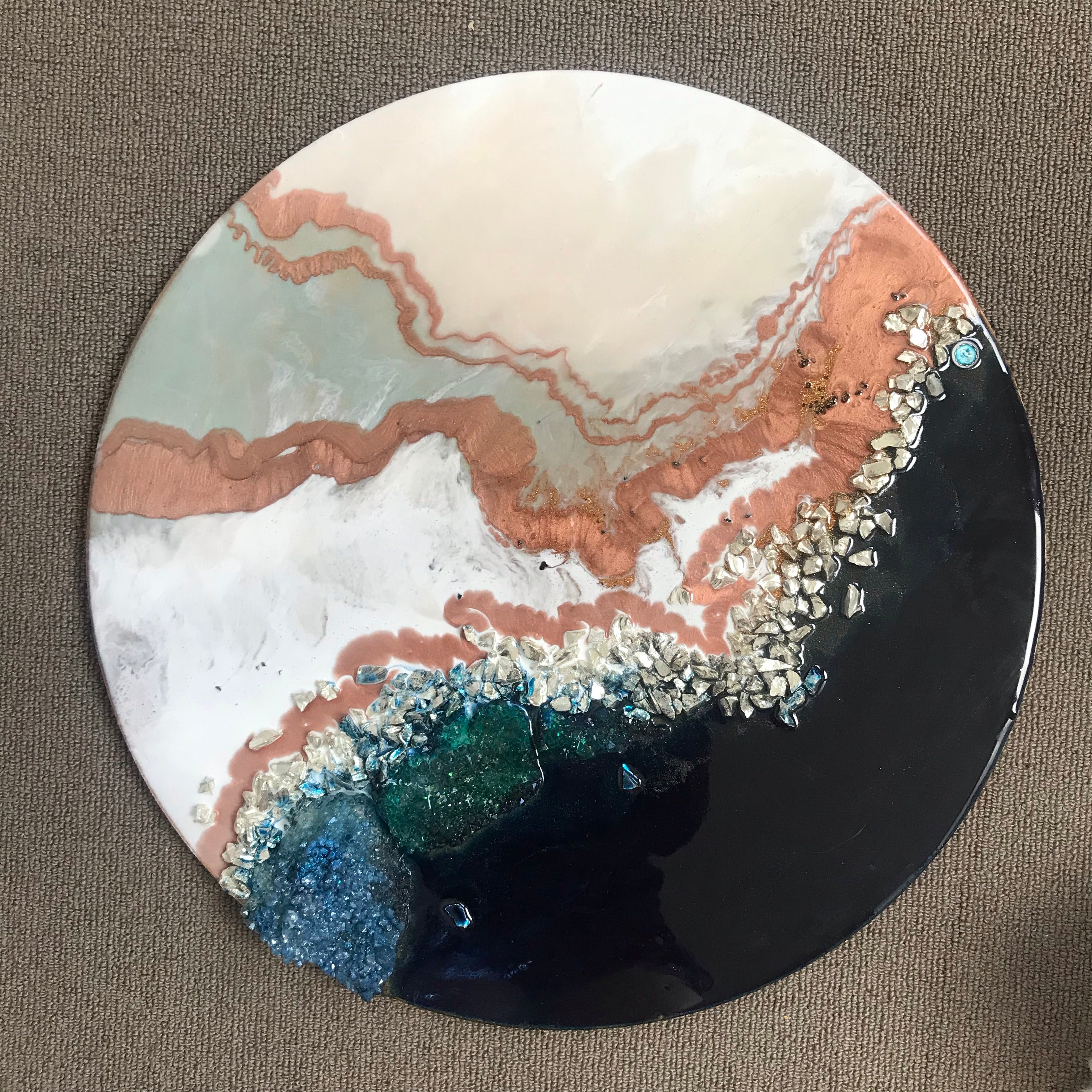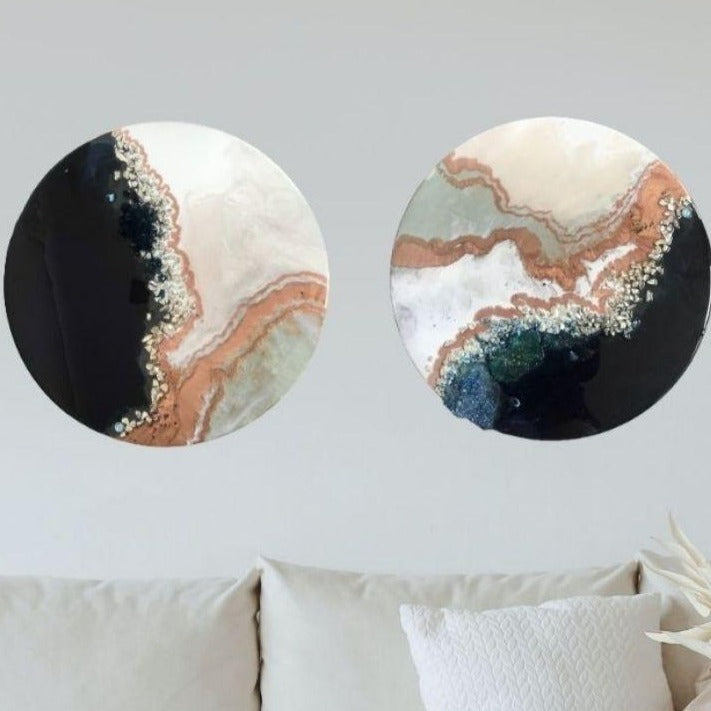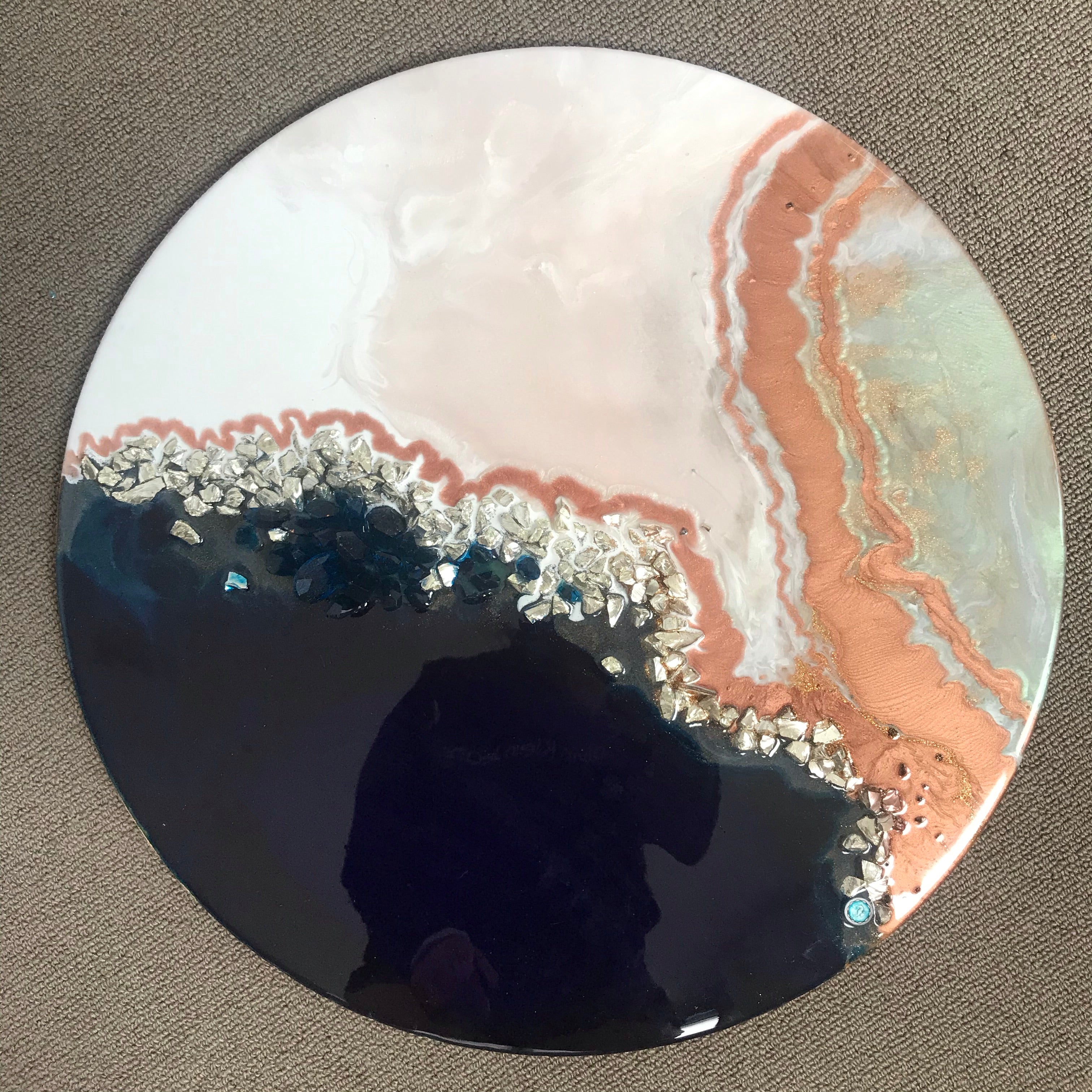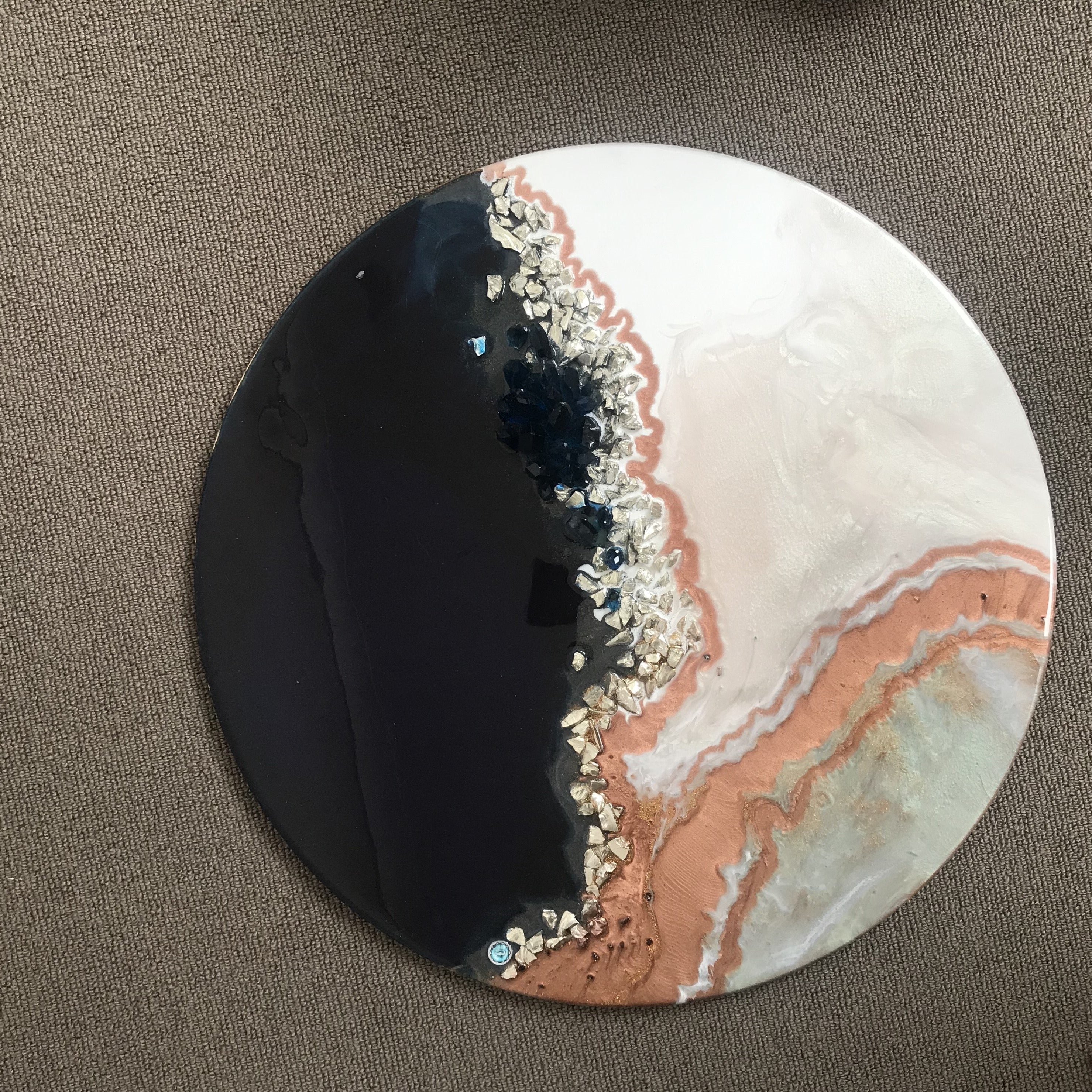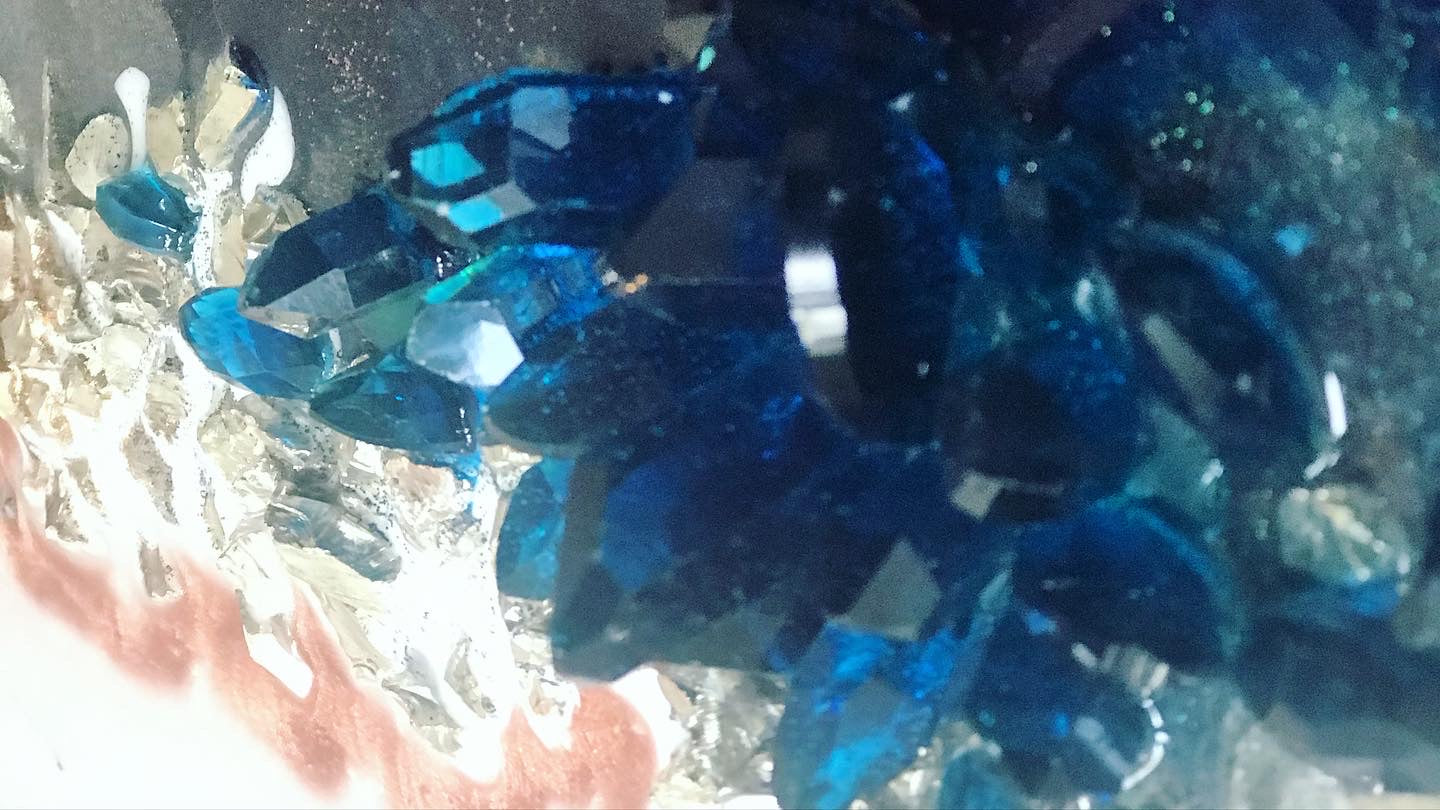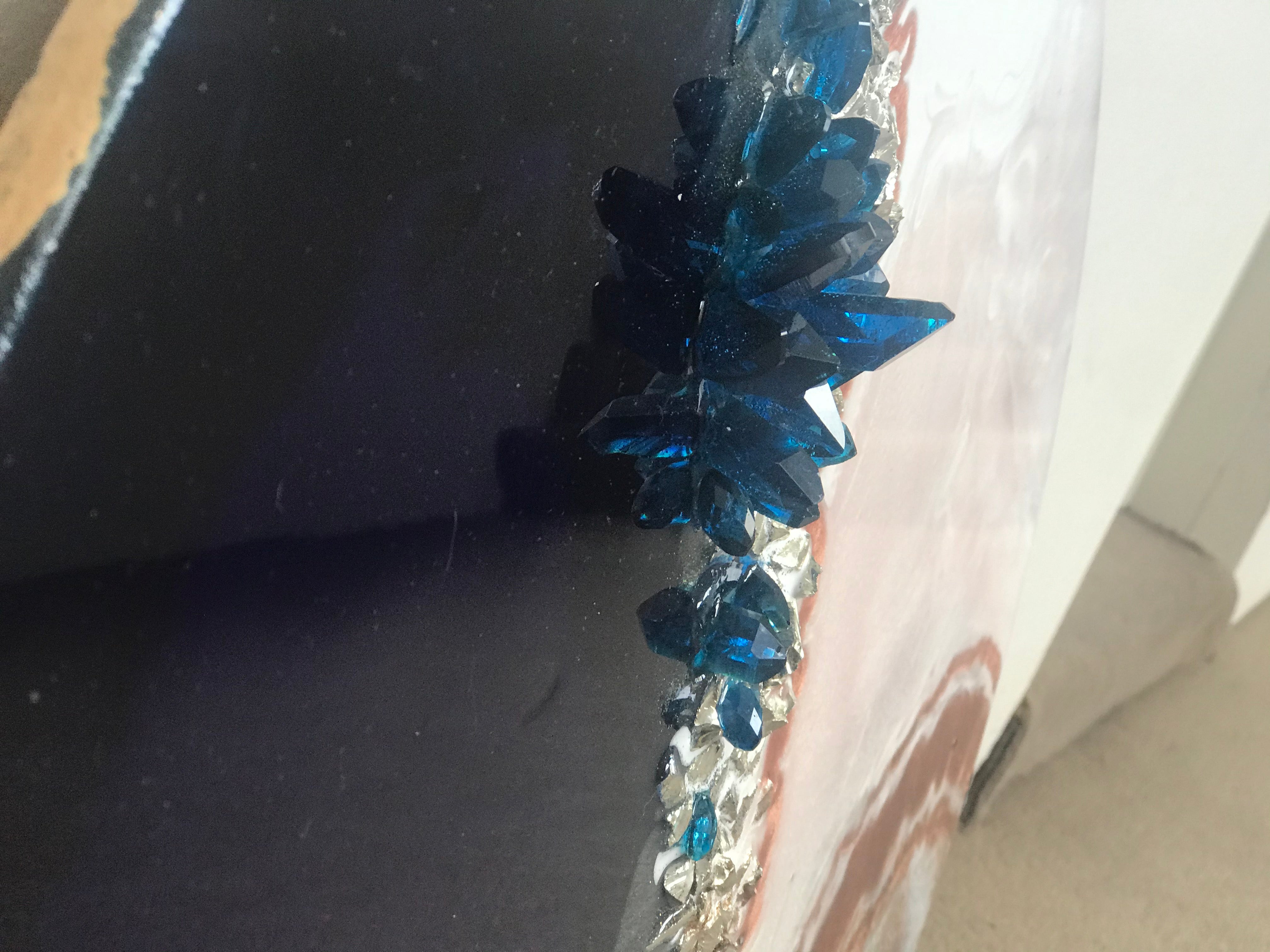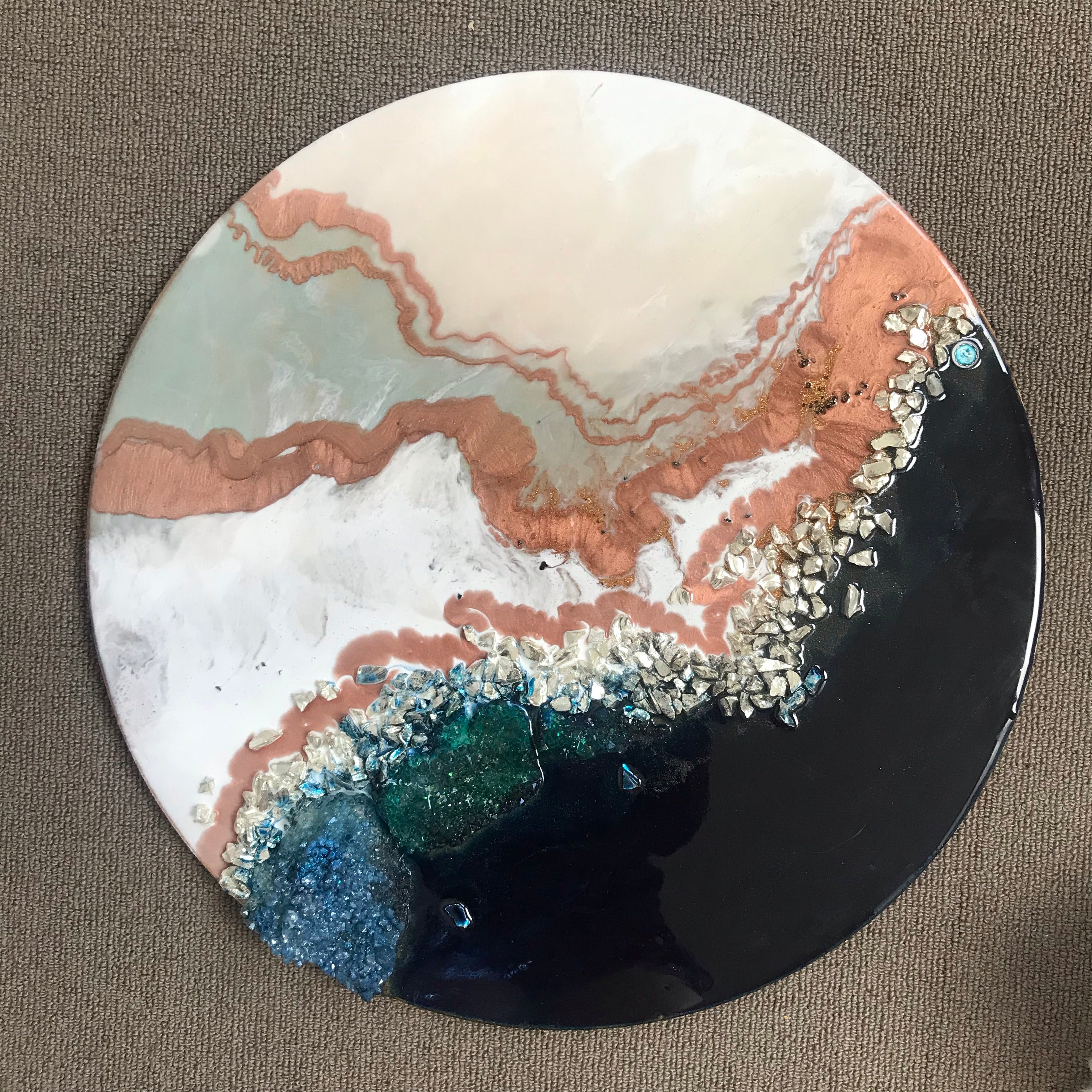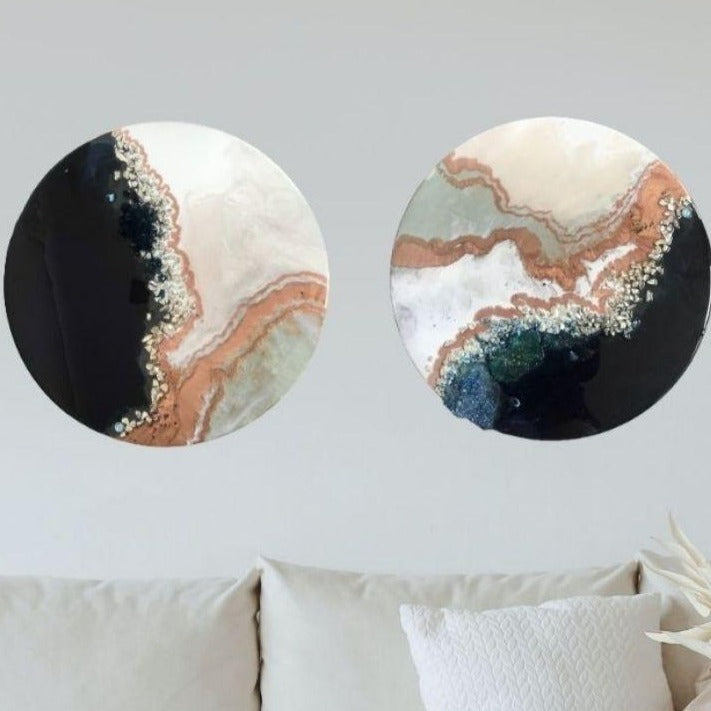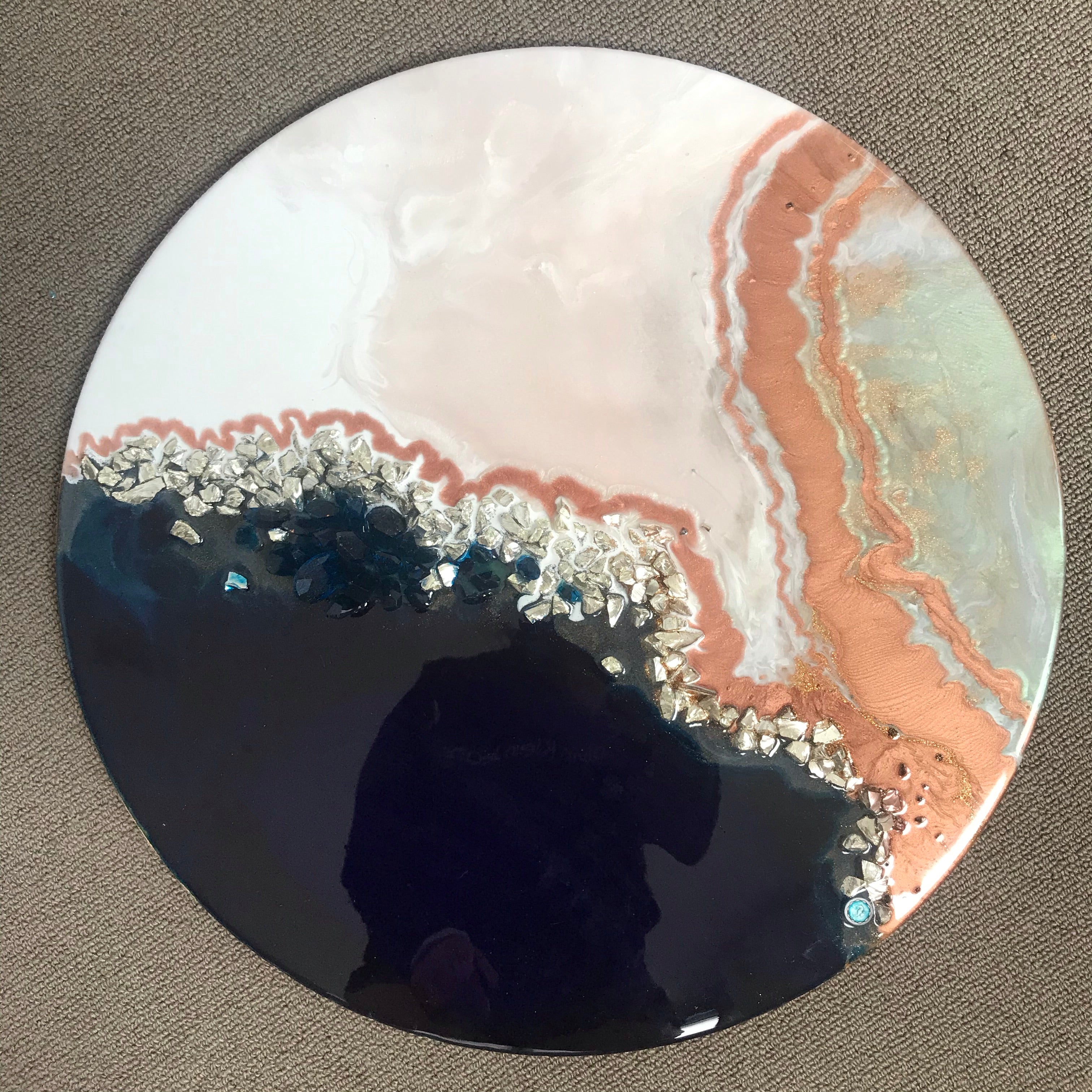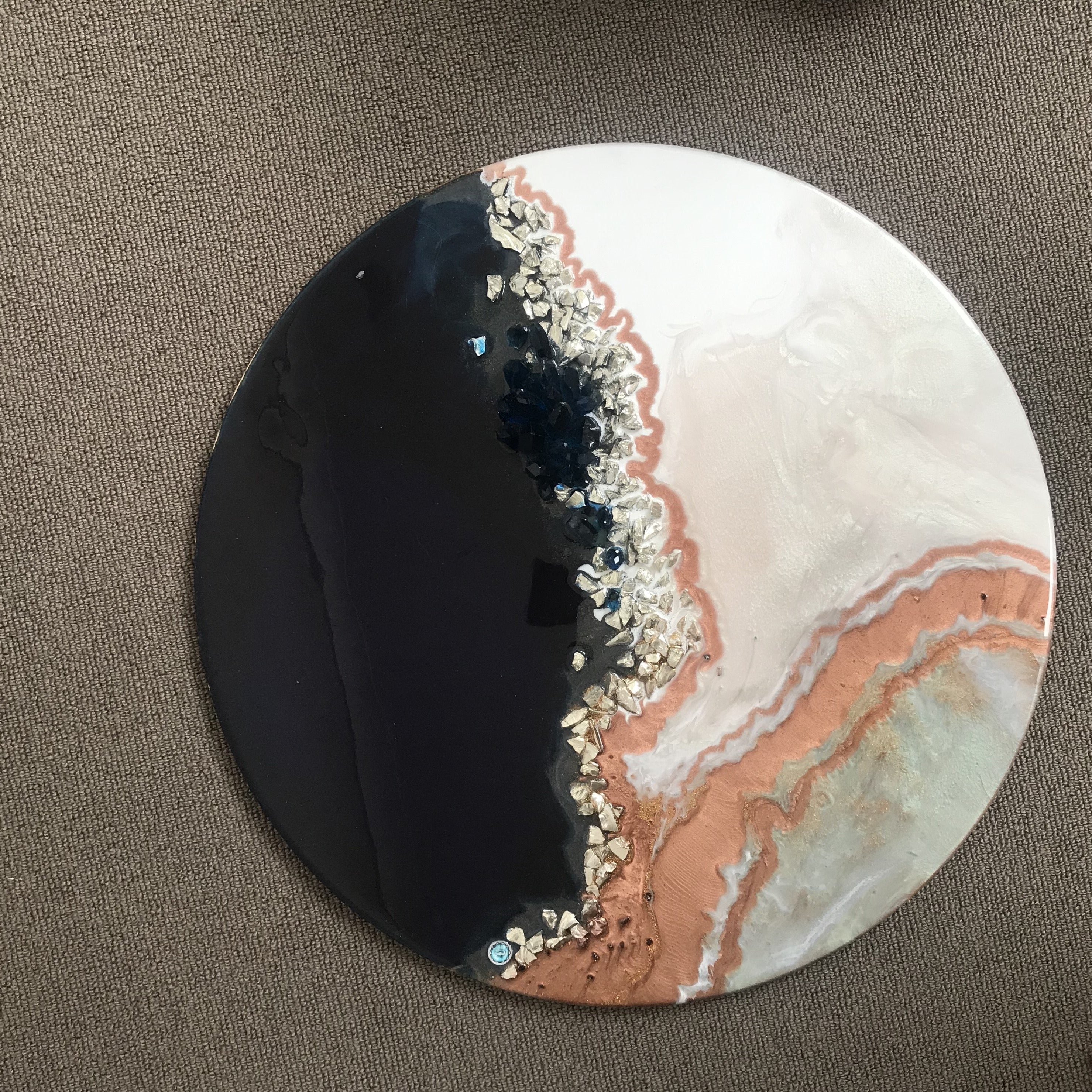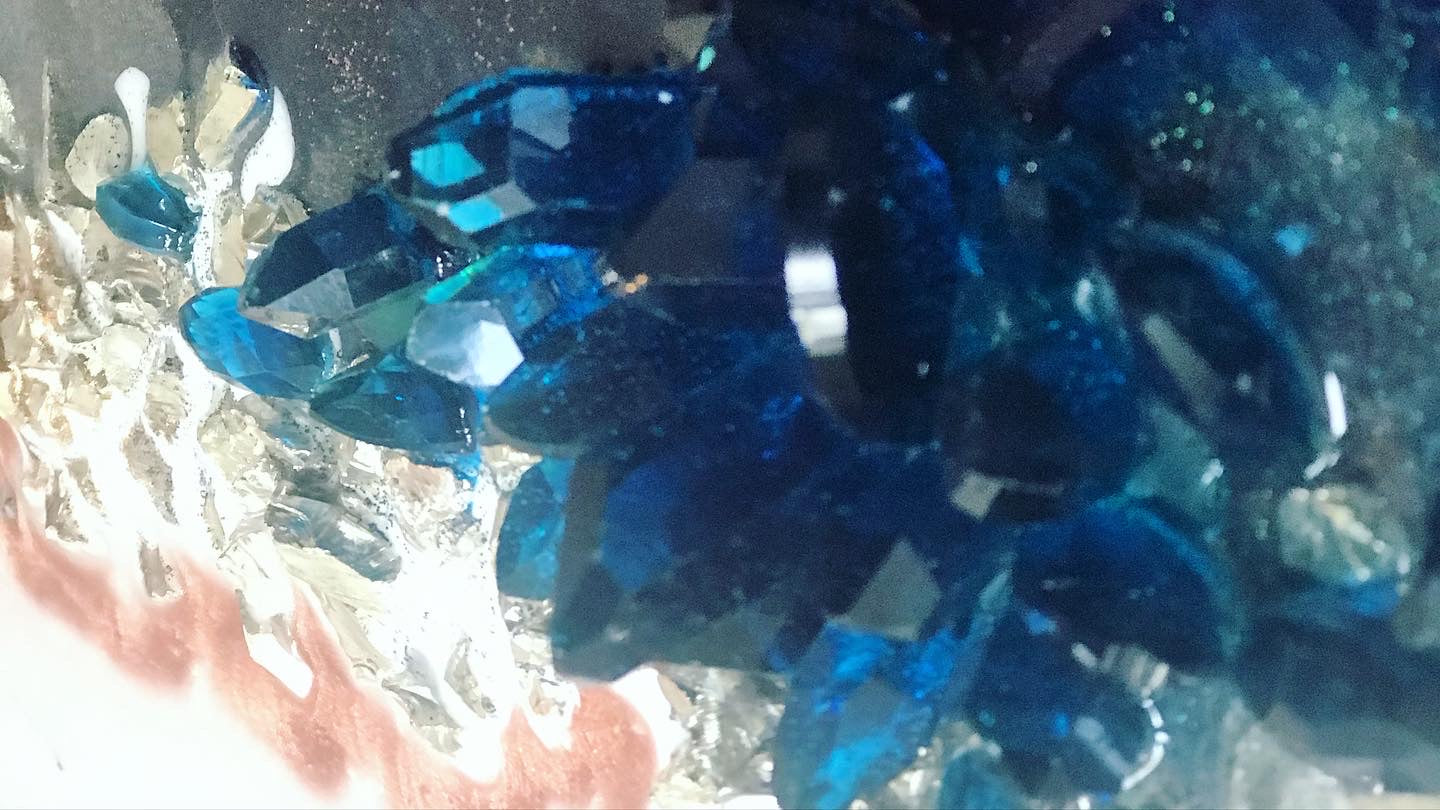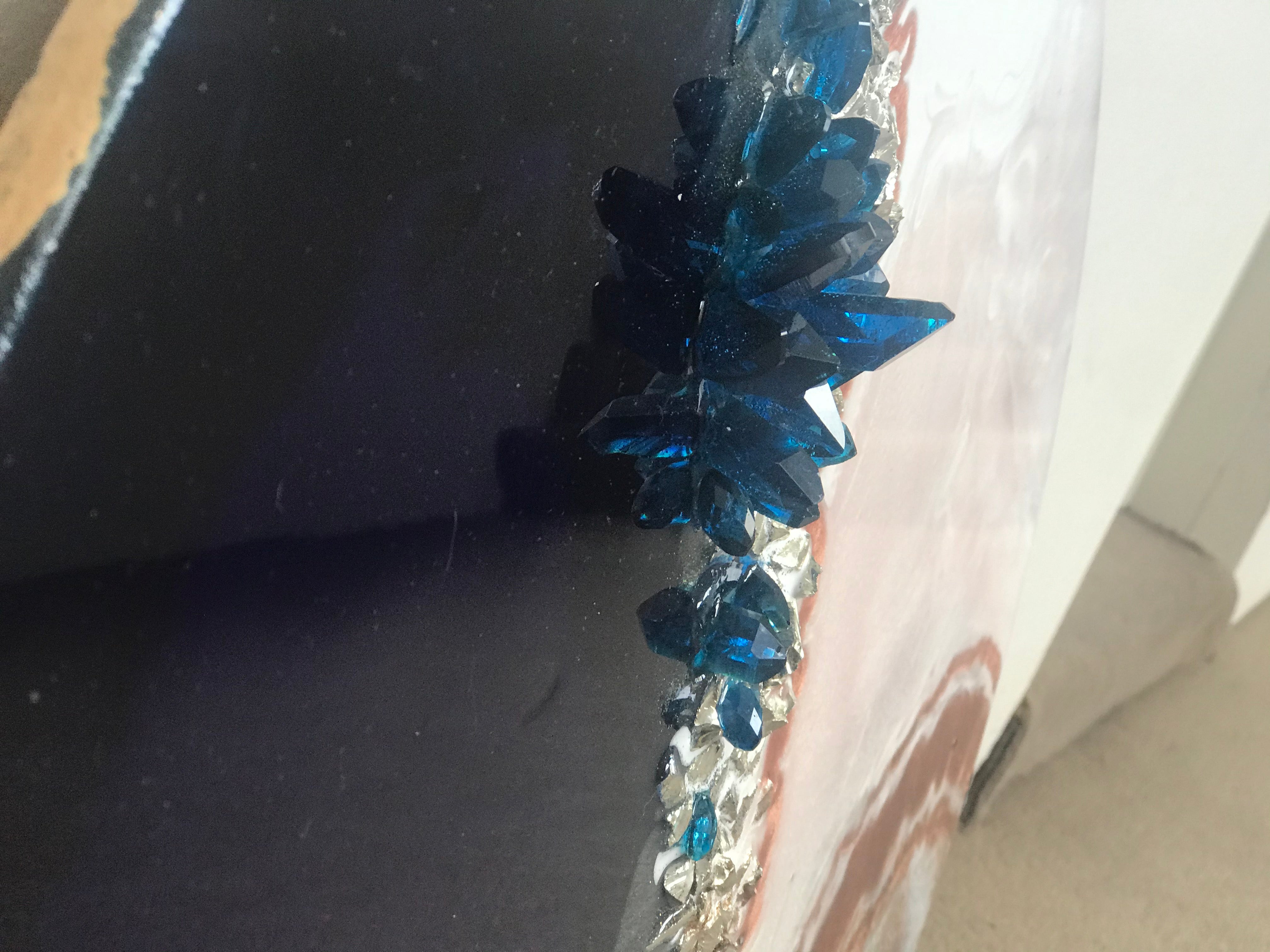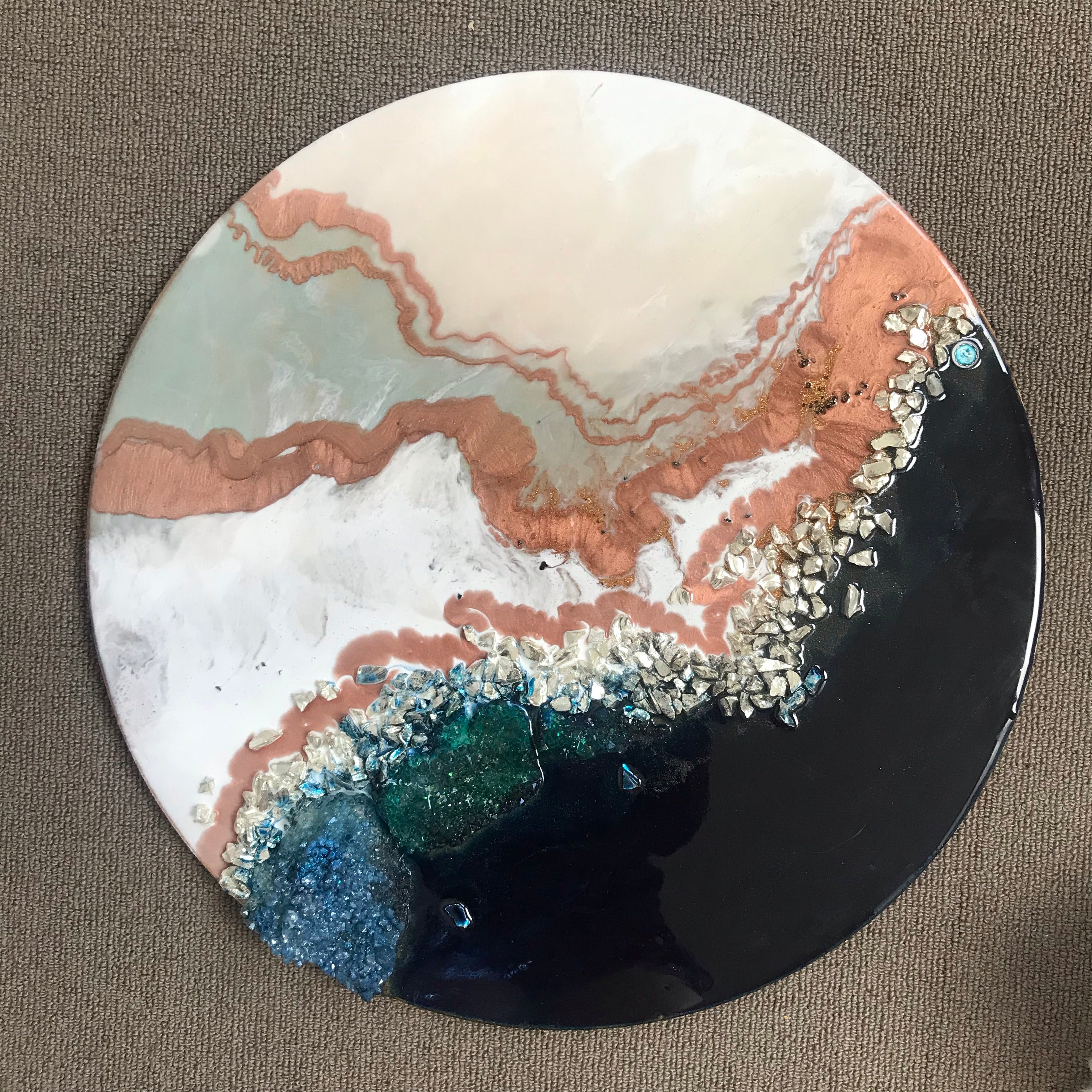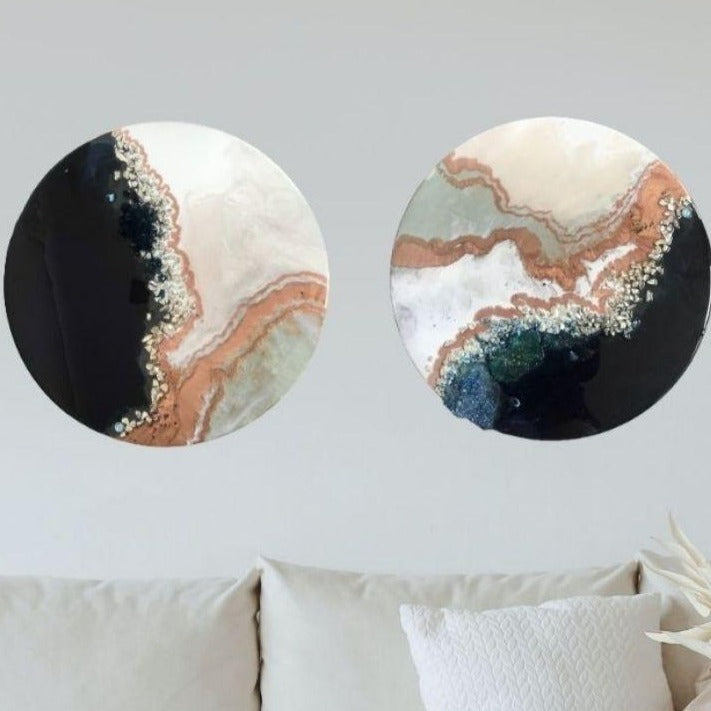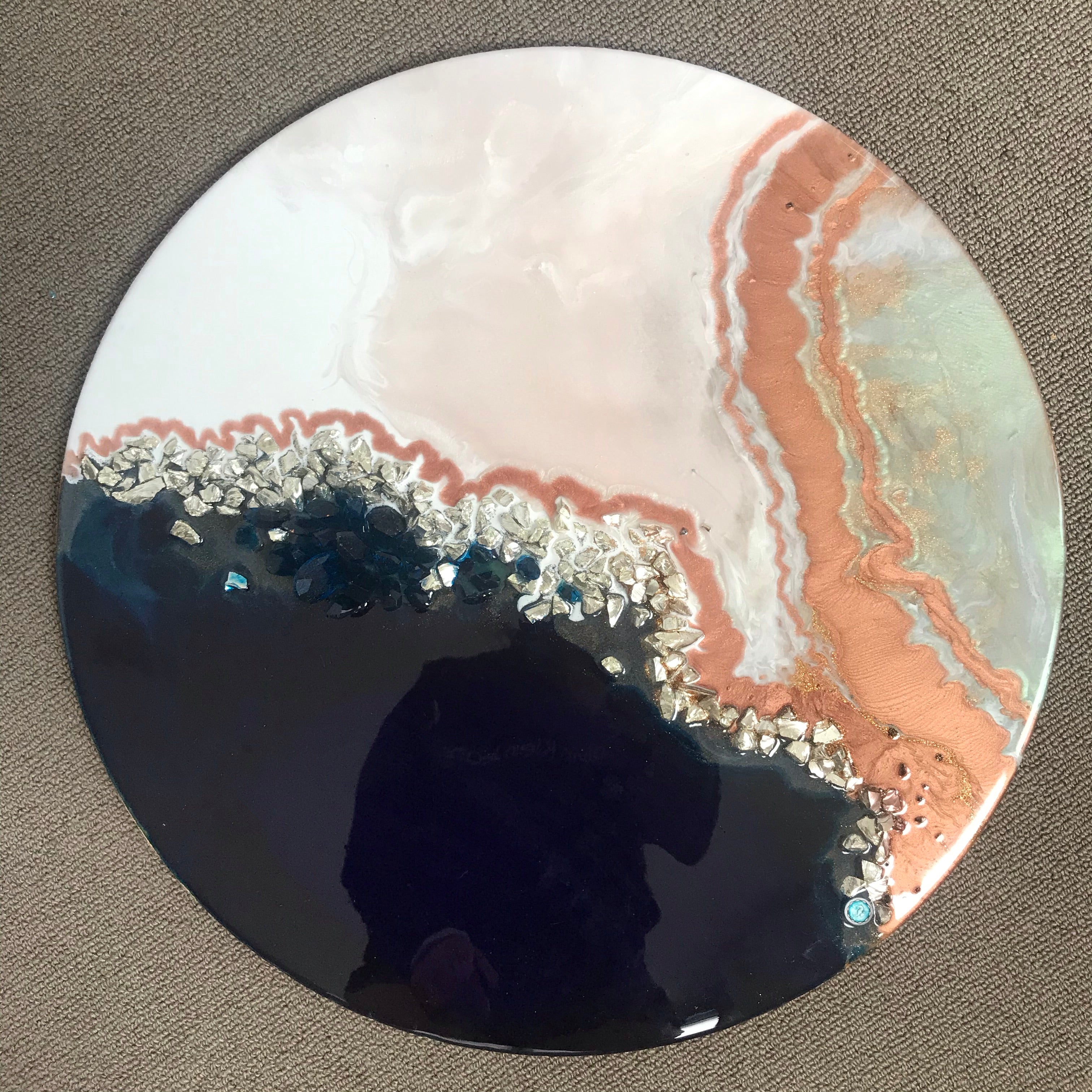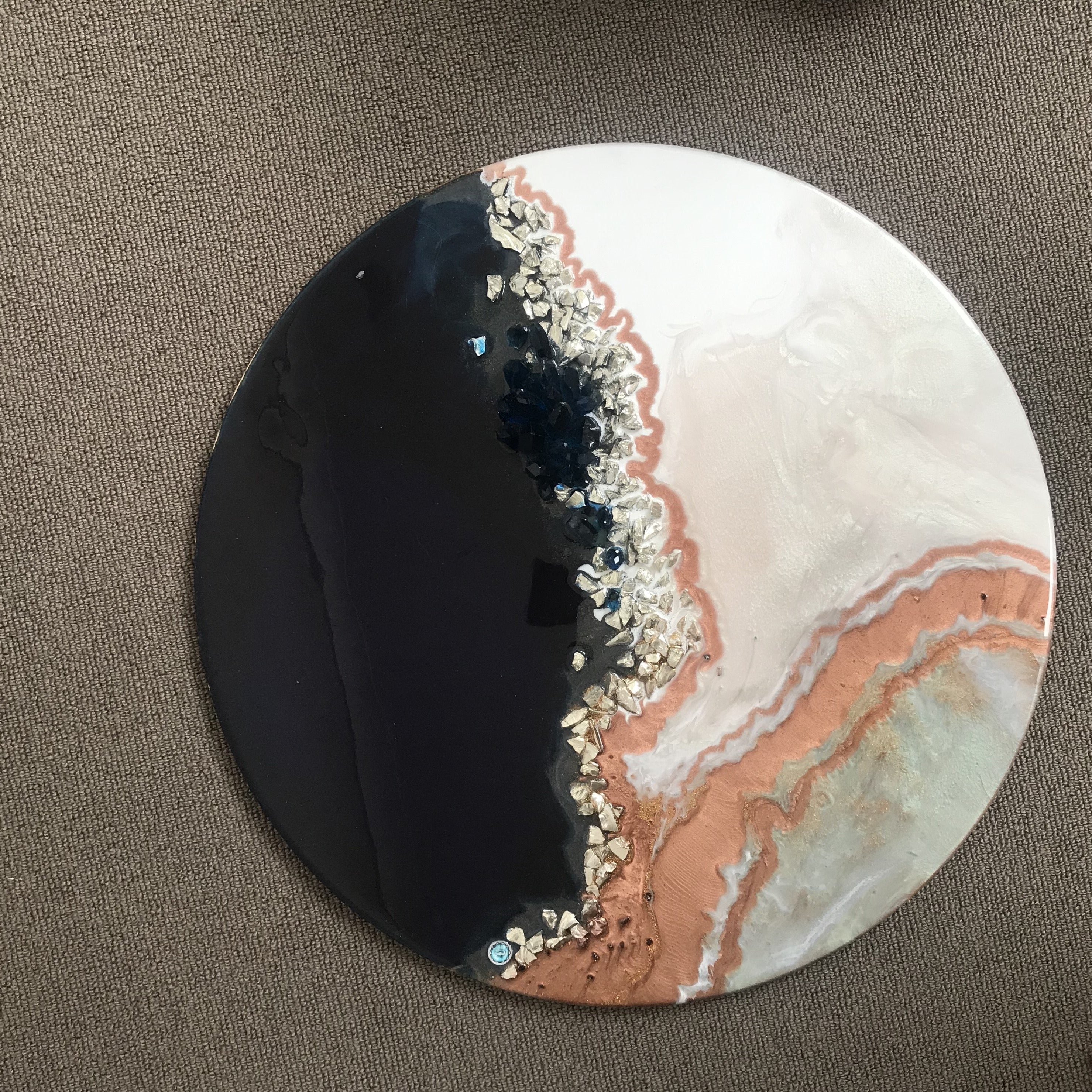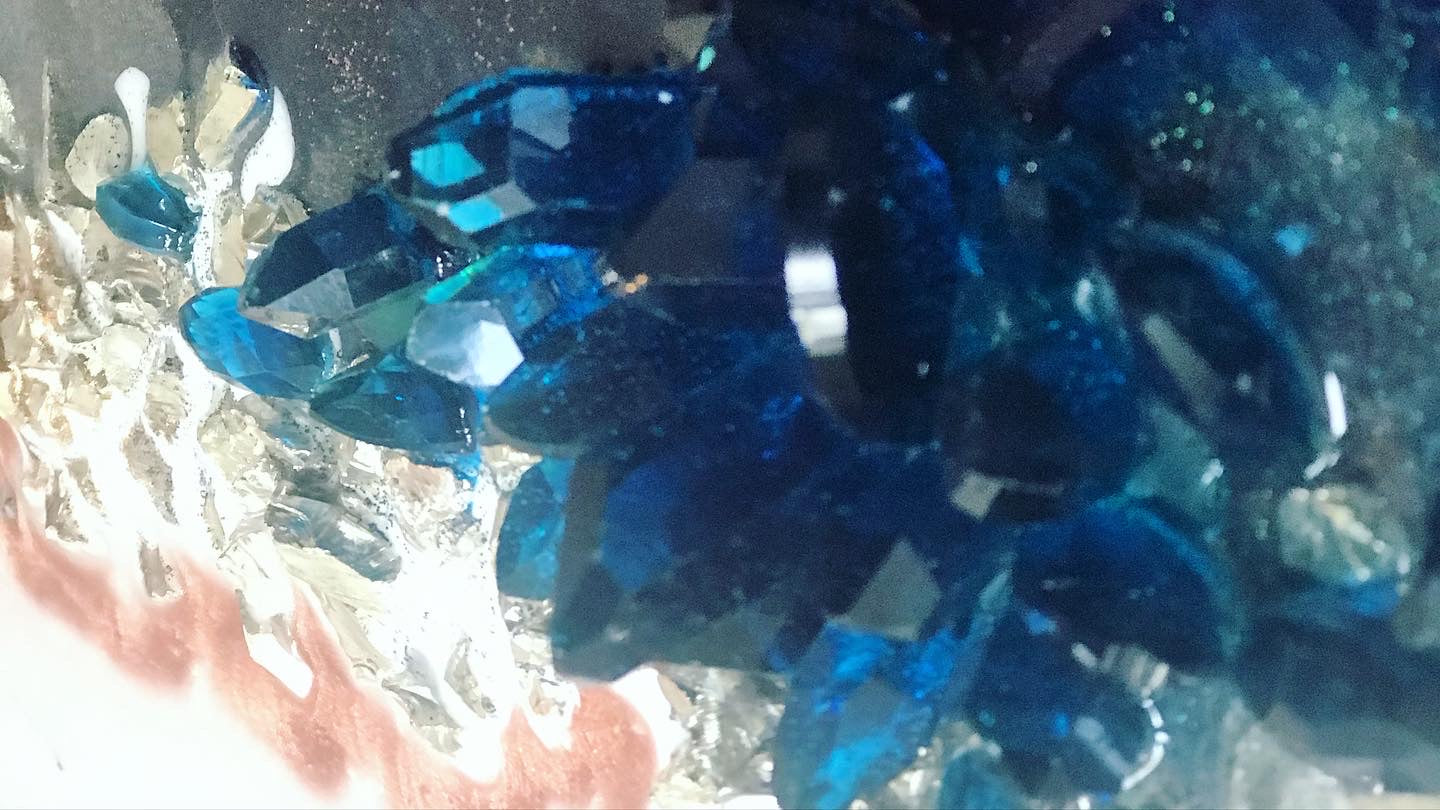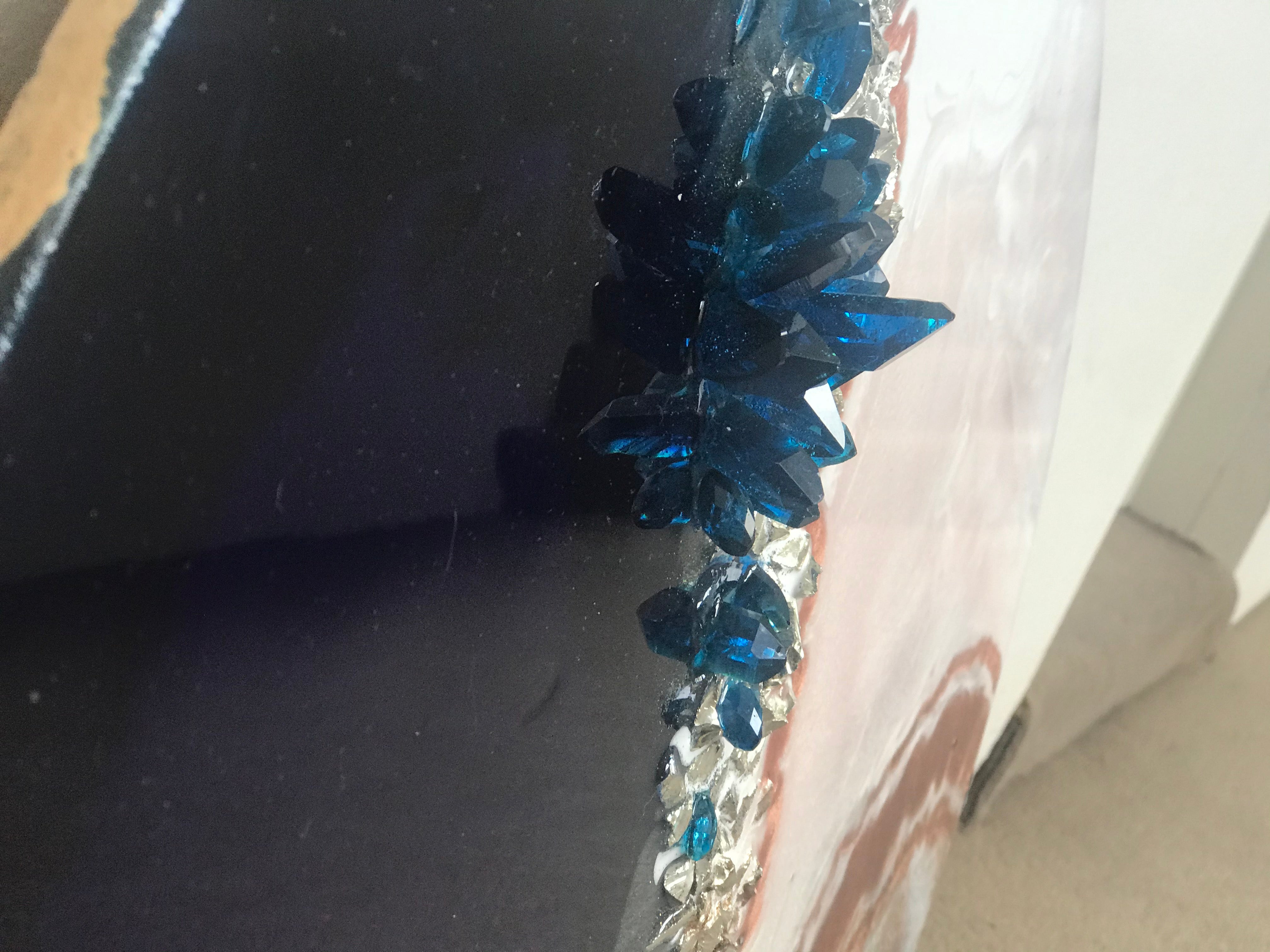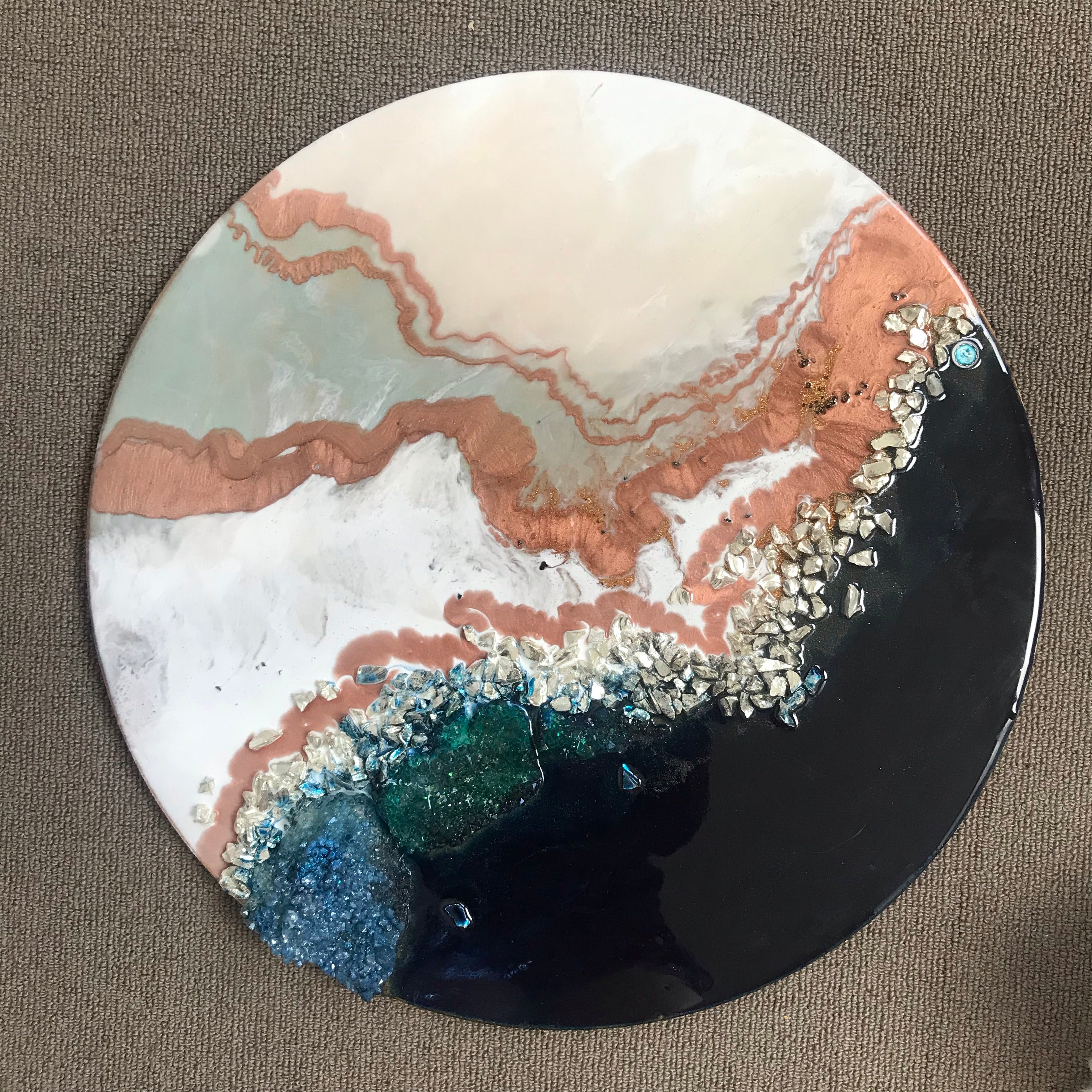 Black and White Crystal Geode. Sapphire. Original Artwork Diptych Set of 2
Abstract original artwork with black and white monochrome geode inspired crystals with copper rose gold and silver accents.  
A unique pair of abstract round geode artworks that are bound to enhance any space. Deep blacks contrast beautifully with soft pinks and whites, creating a startling and alluring crystal adorned with sapphire.   
Blue sapphire is regarded as a stone of mental focus and order, inner vision and psychic awareness. In chakra theory, sapphire is said to help open the third eye to receive wisdom and insight, as well as the throat chakra, which allows you to communicate that vision to others.  
Features: 
Black and white hymn to Geode crystal beauty 

 

Crystal cluster 5 cm high elements

 

Silver and copper accents

 

Epoxy resin coating for preservation

 

50cm each diptych 2 artworks set 

 
These two Artworks on photo are also available as similar looking commissions in any other size. 
Contact Me to get Free Mock up on Your wall
Chat Now - Send me a photo of Your wall and get Free Mock Up
Click "Chat" icon on right bottom corner of the page