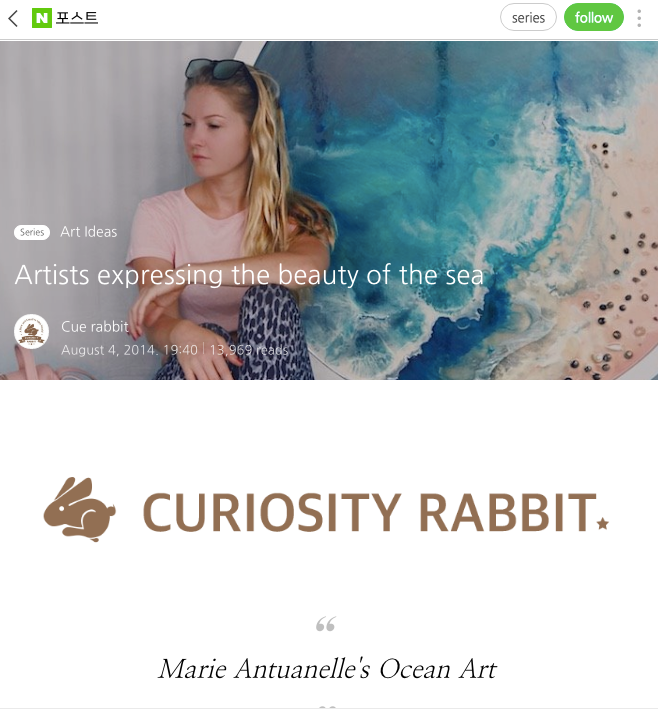 Marie Antuanelle's Ocean Art
The Sydney-based artist 'Marie Antuanelle', known as 'Antuanelle', focuses his attention on his unique work. She creates beautiful sea works that can feel the cooling sensation and coolness, and these works are characterized by showing an unusual appearance like real waves and splashing.
Artists use Epoxy Resin, clamshells, and sand to express more realistic textures, as well as portraying detailed artwork, which brings an extraordinary illusion of looking at a real blue beach.
Through these works, artists convey the importance of the ocean and the preciousness of nature, and once again emphasized how important the sea is to mankind.
Artists' works are now available on personal websites, Instagrams, Facebook, etc., and you can see more works and information here.

Read it on Naver Curiosity Rabbit
2018