15% OFF ALL Prints & Free Shipping. 50$ OFF Boho Neutral - Use Code [50$off]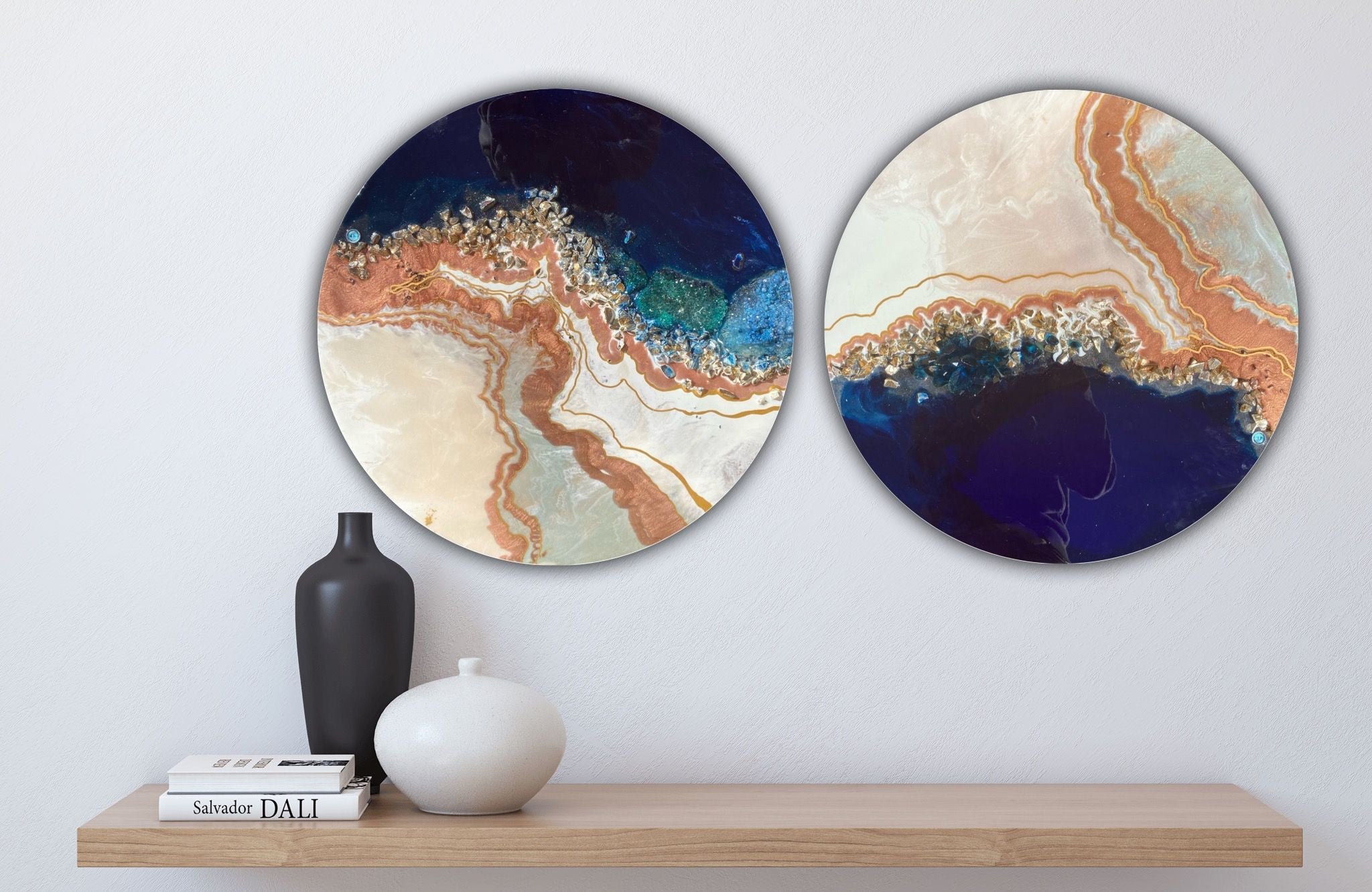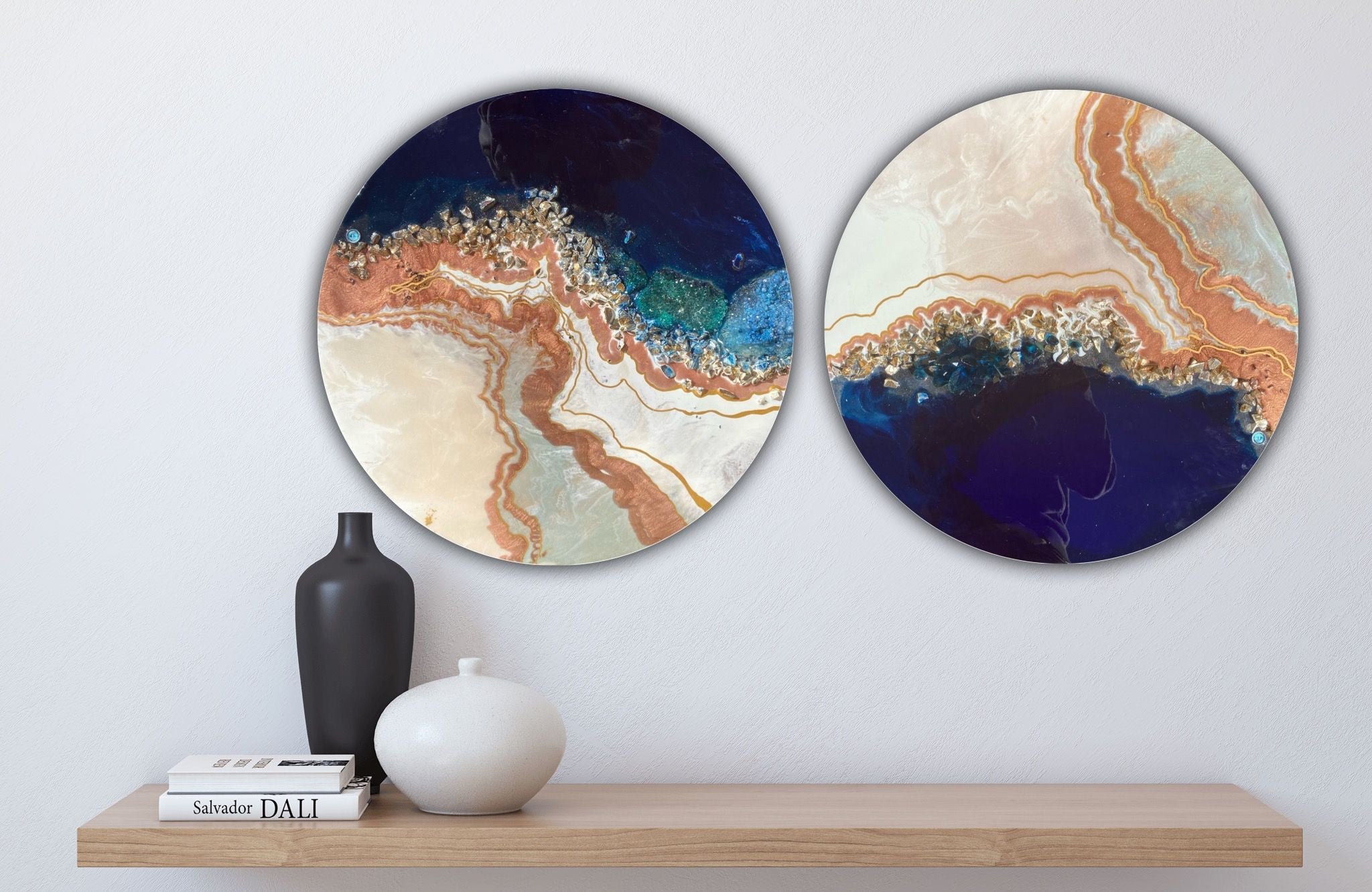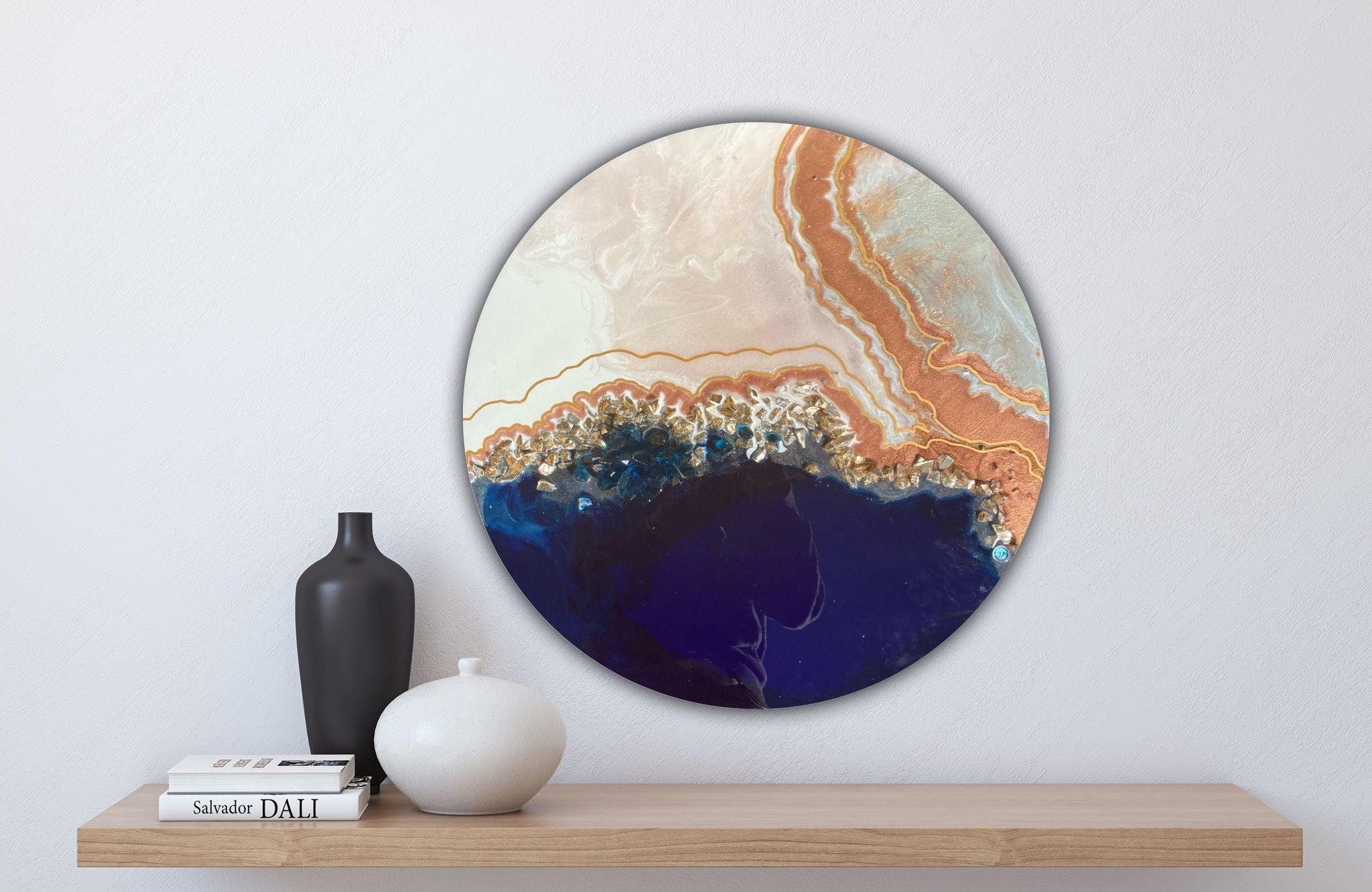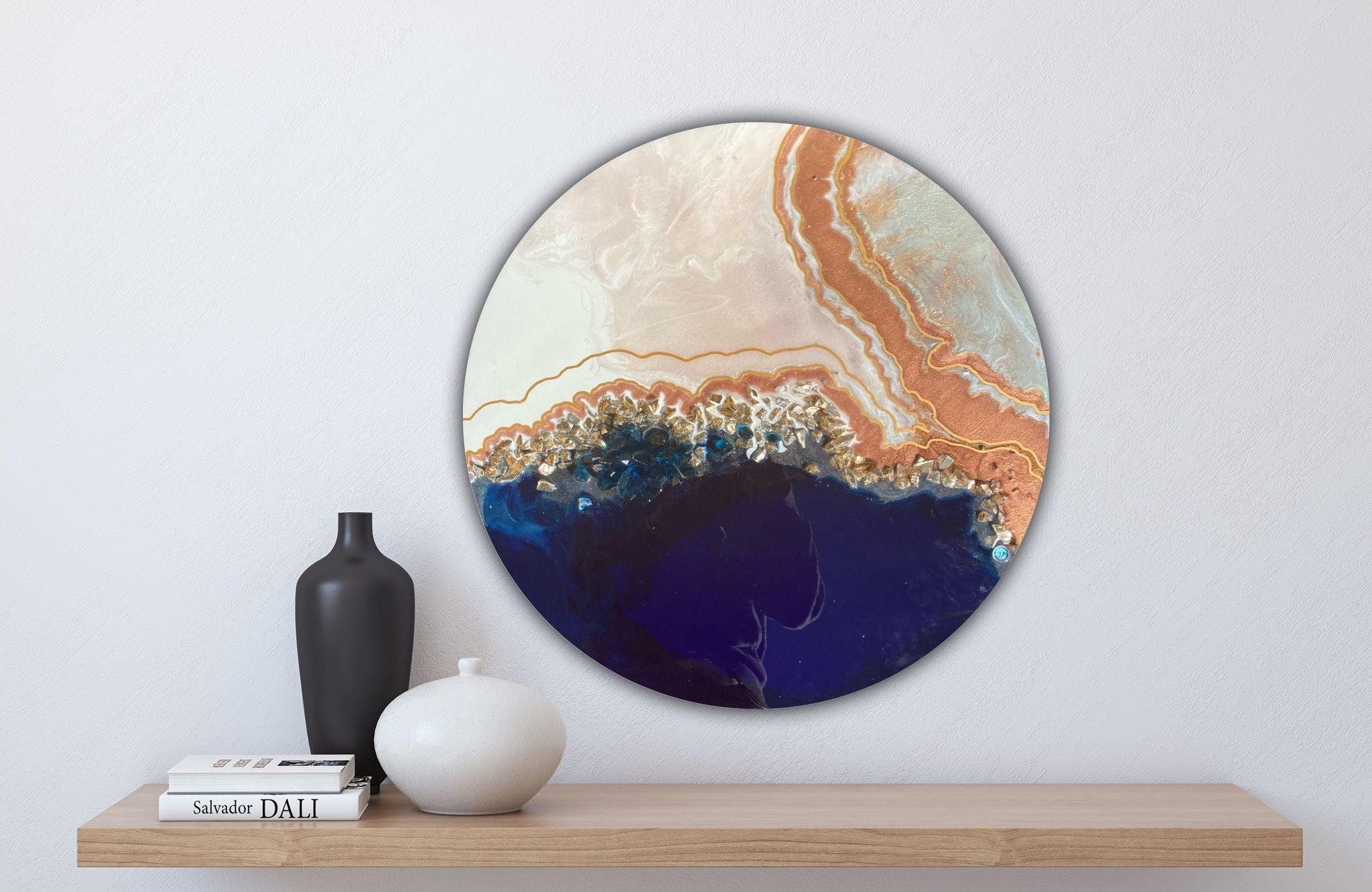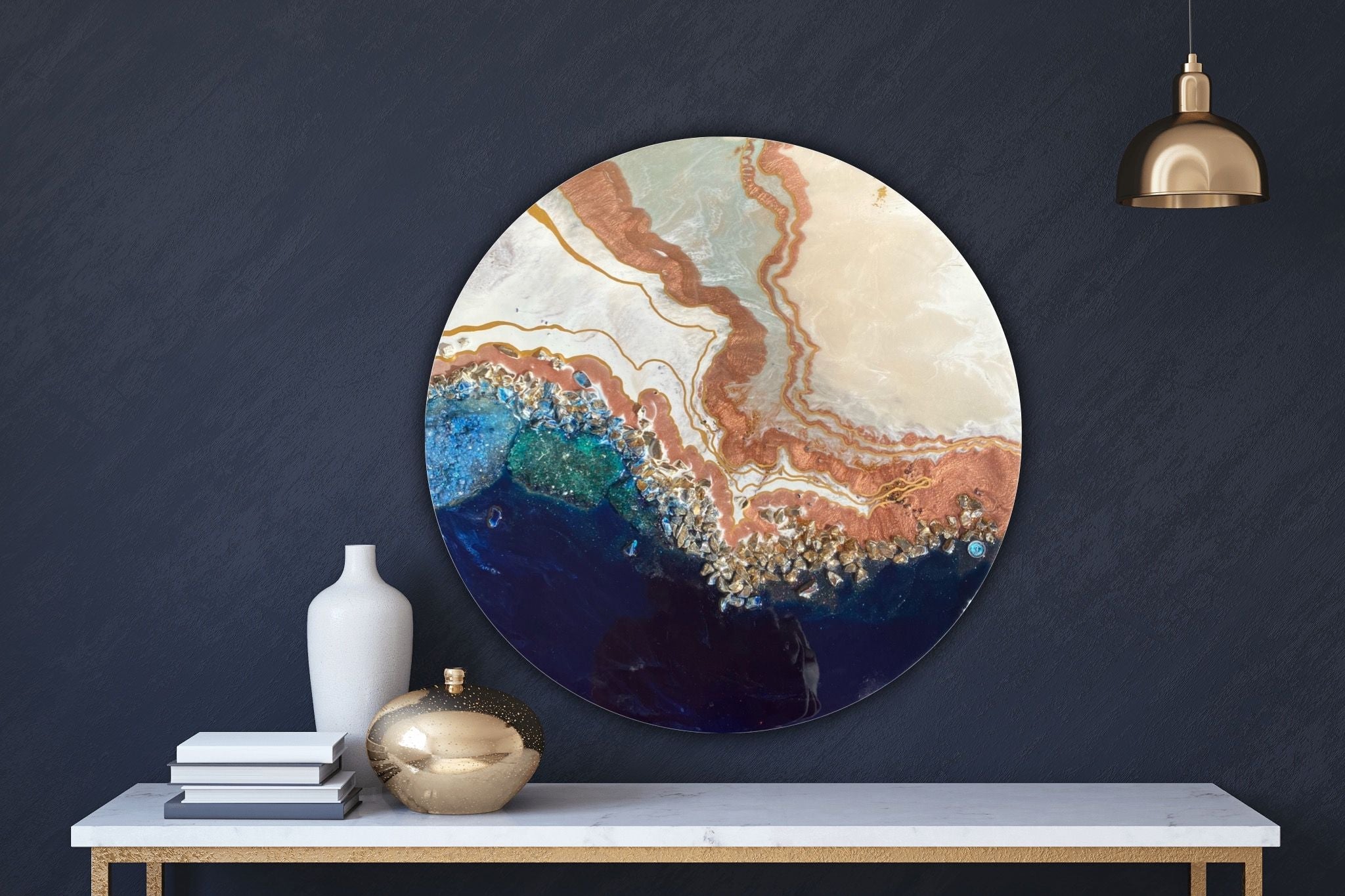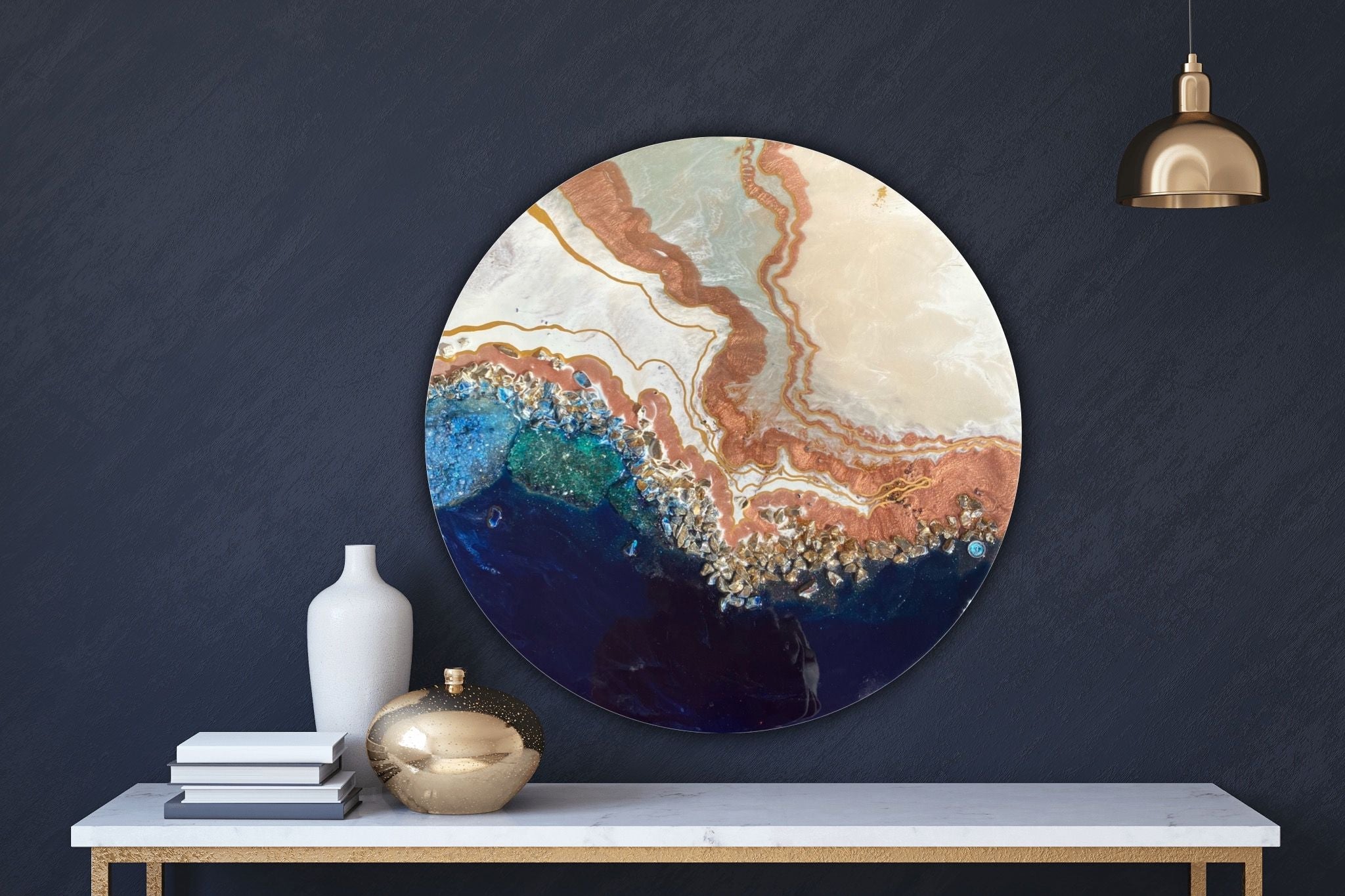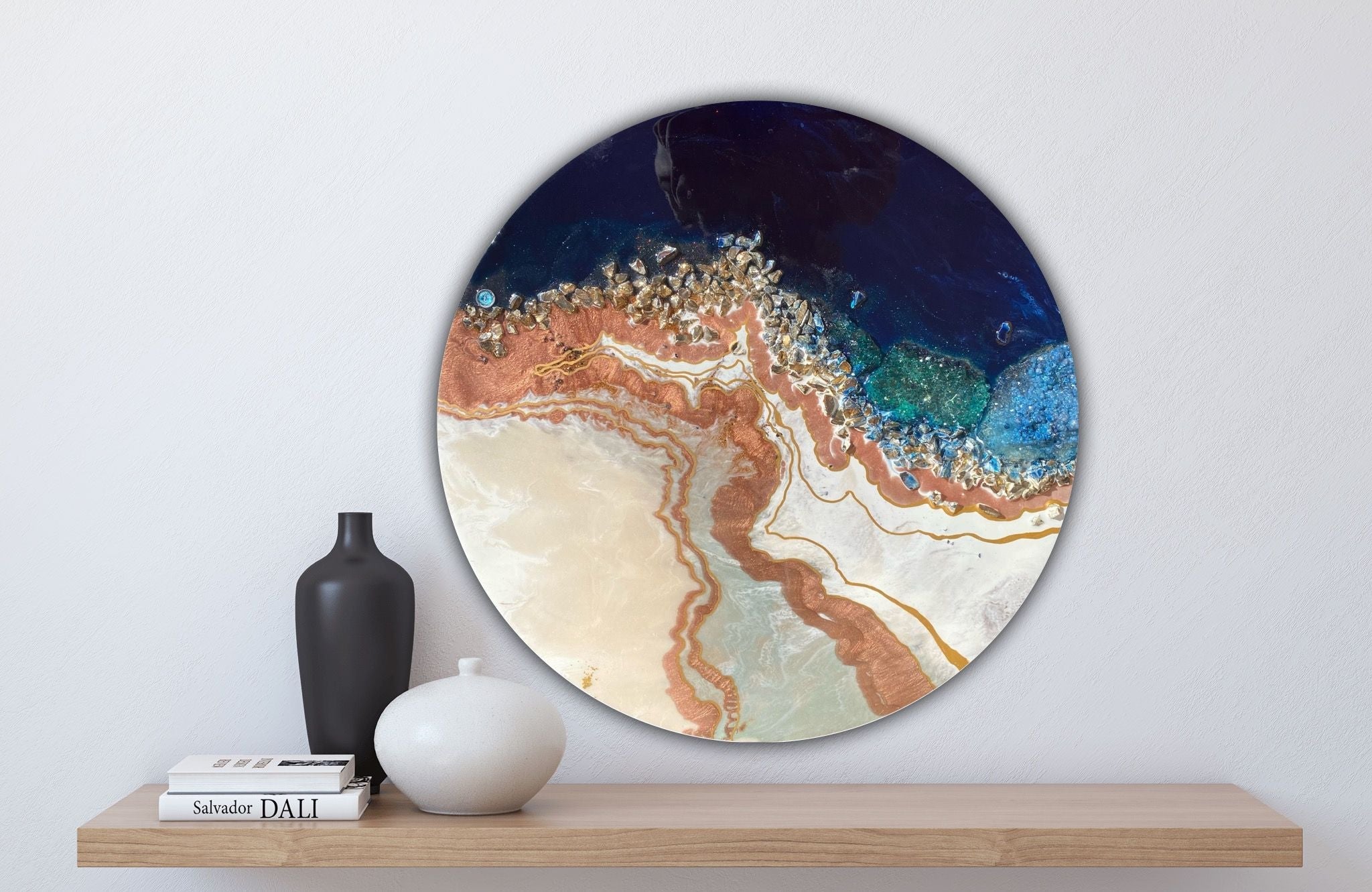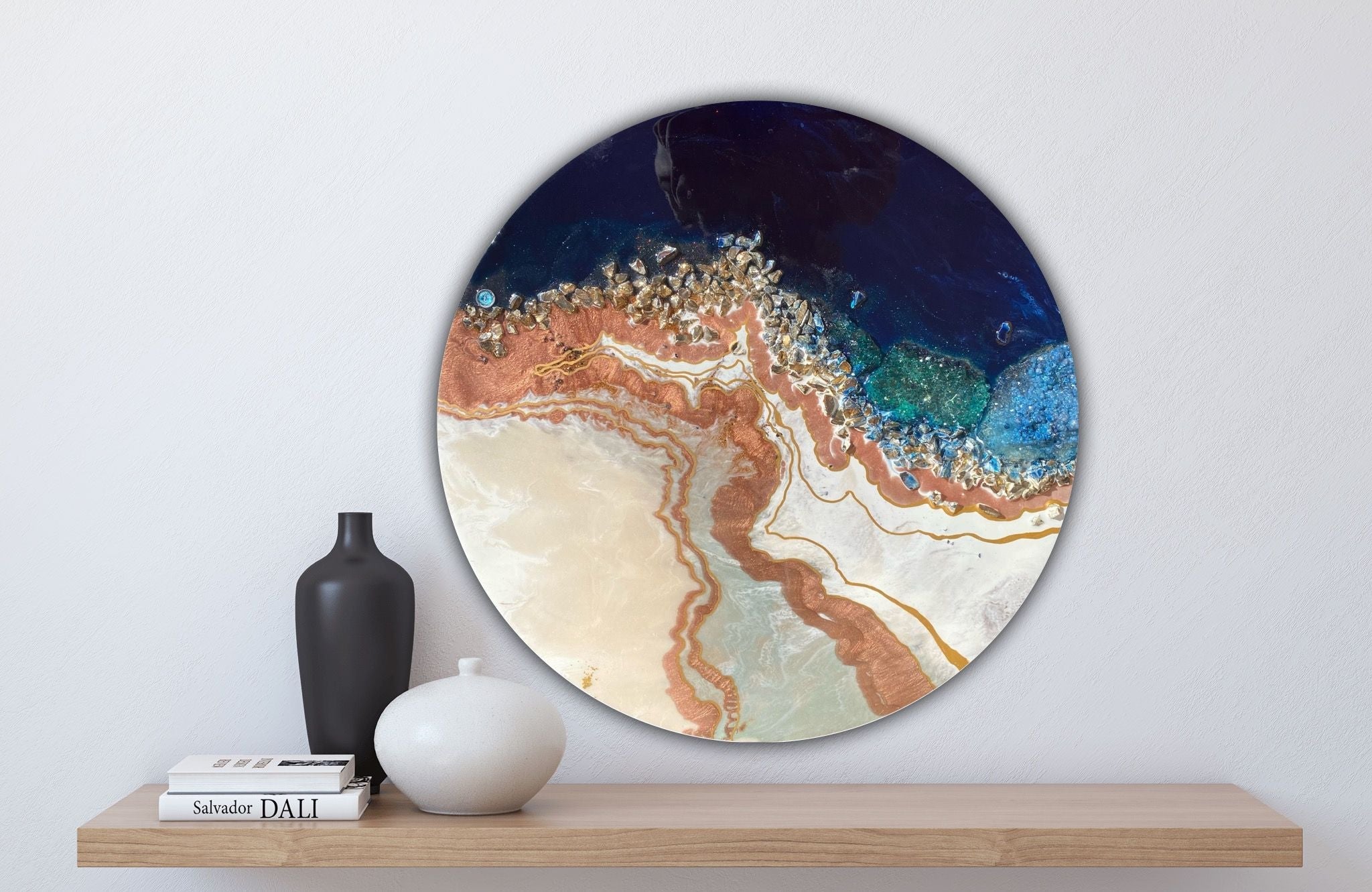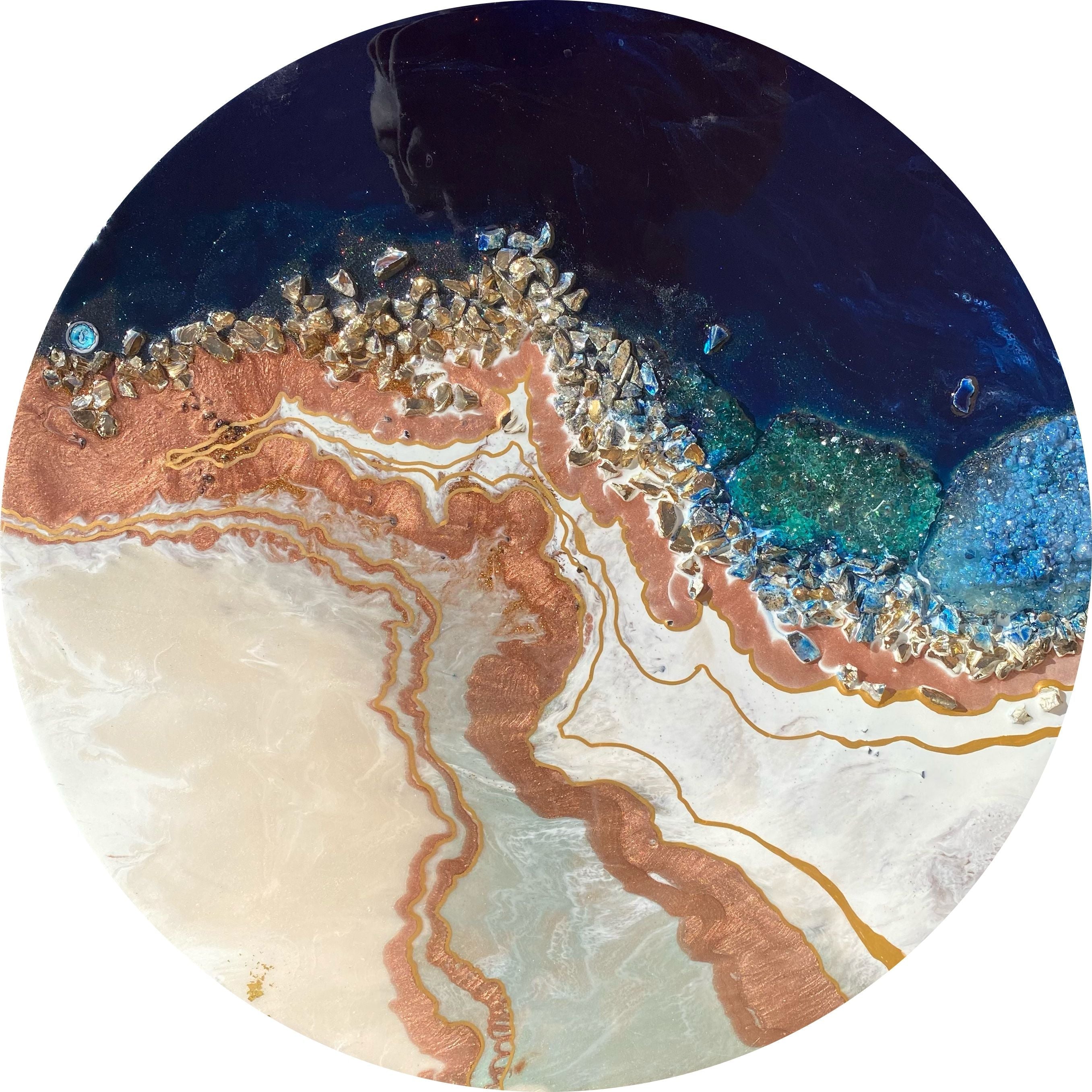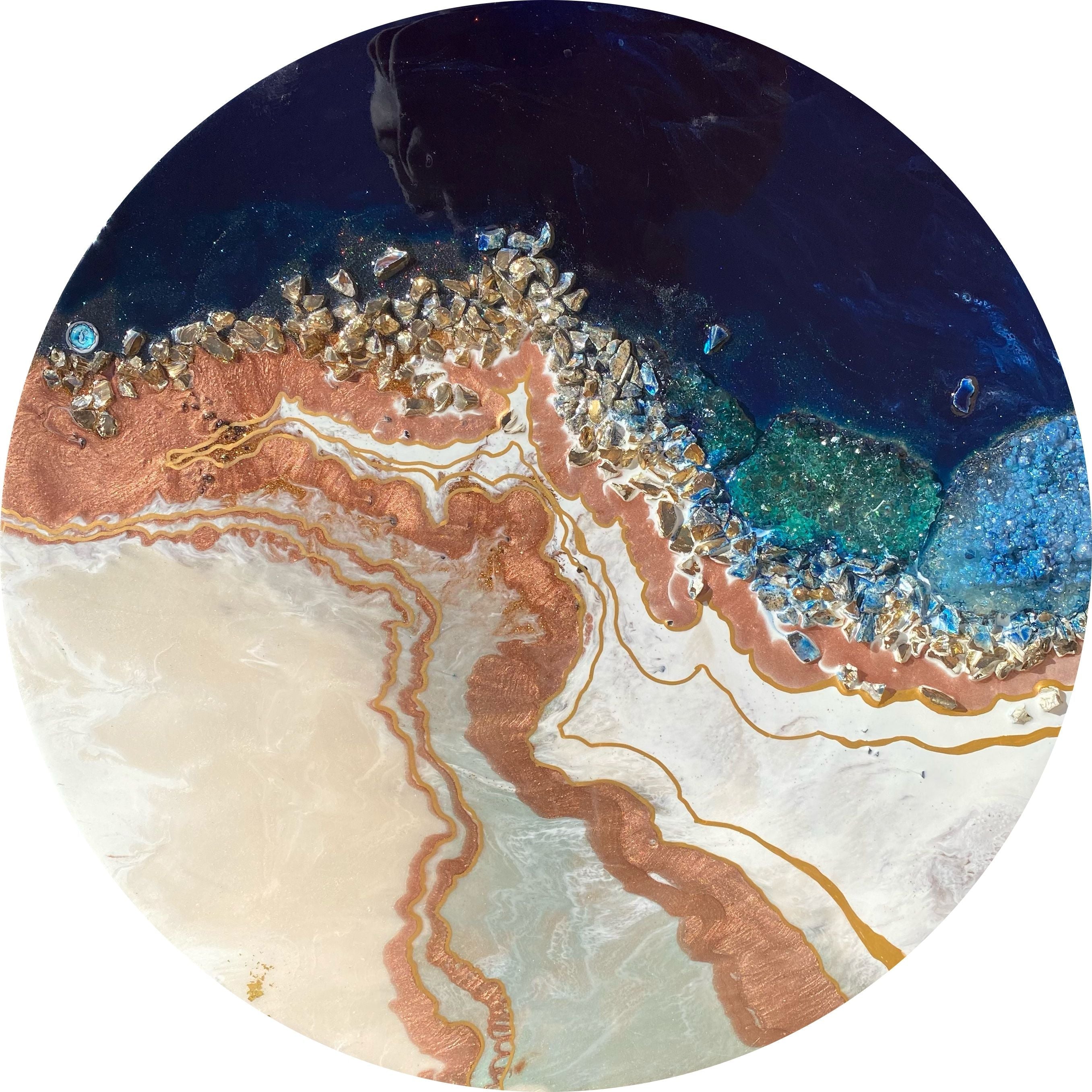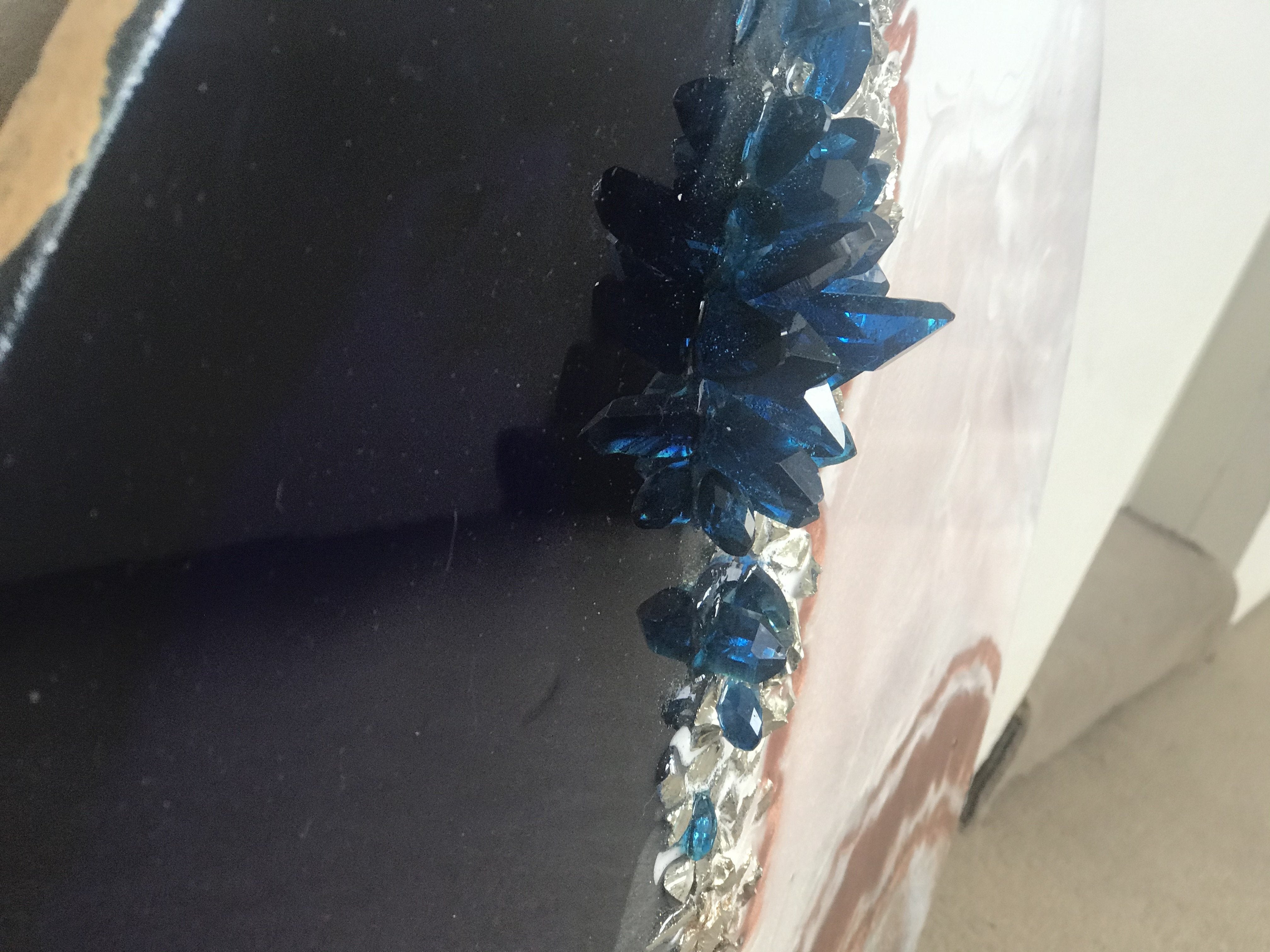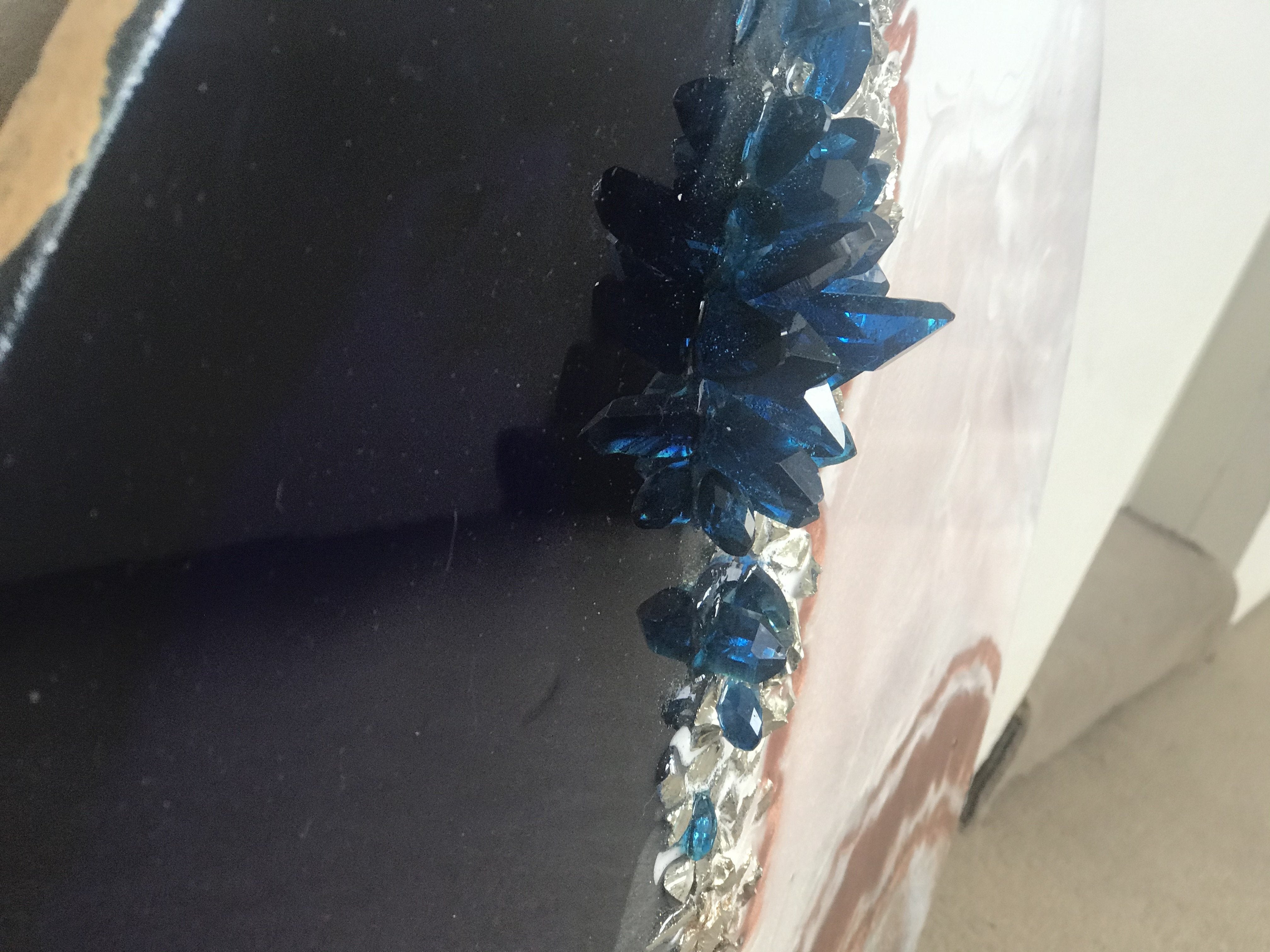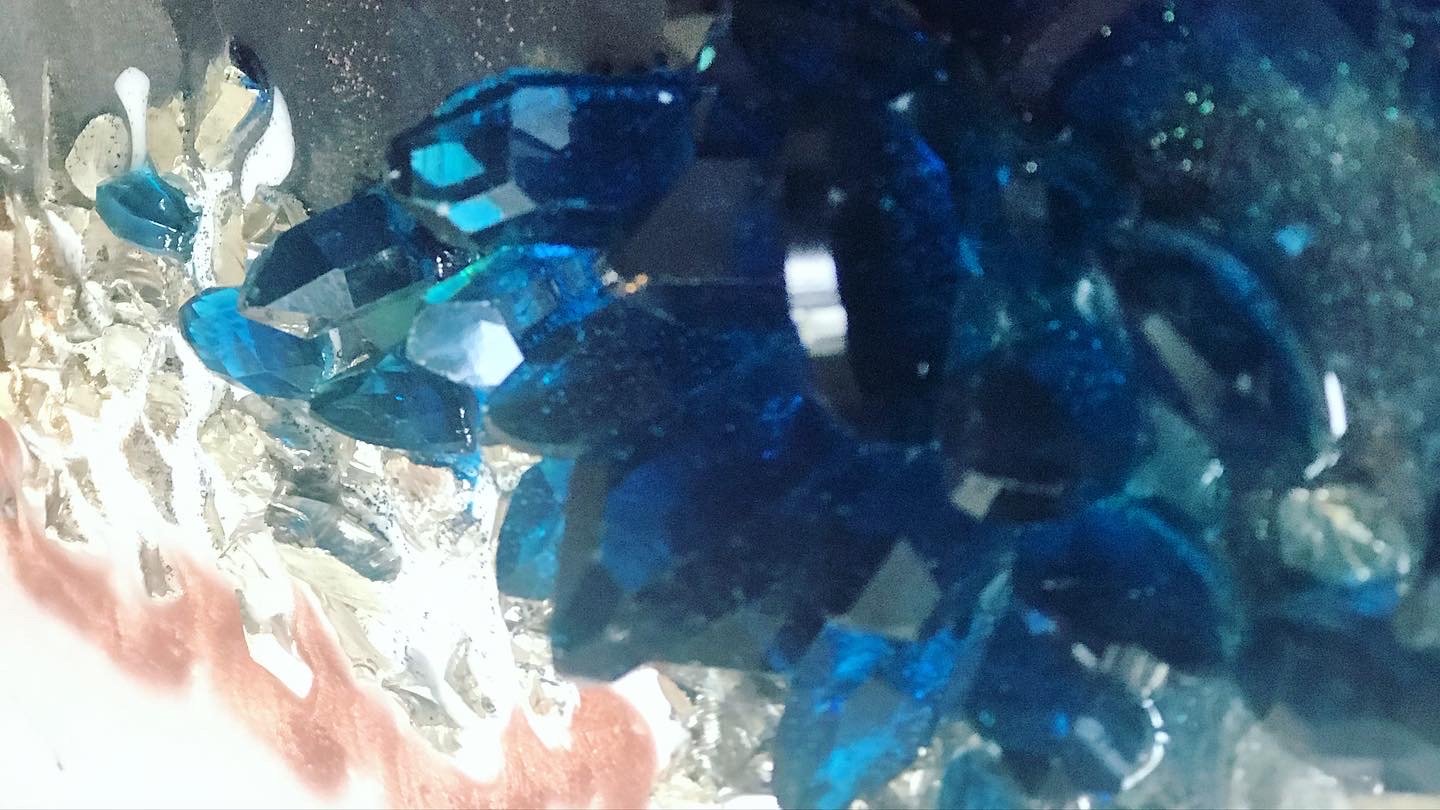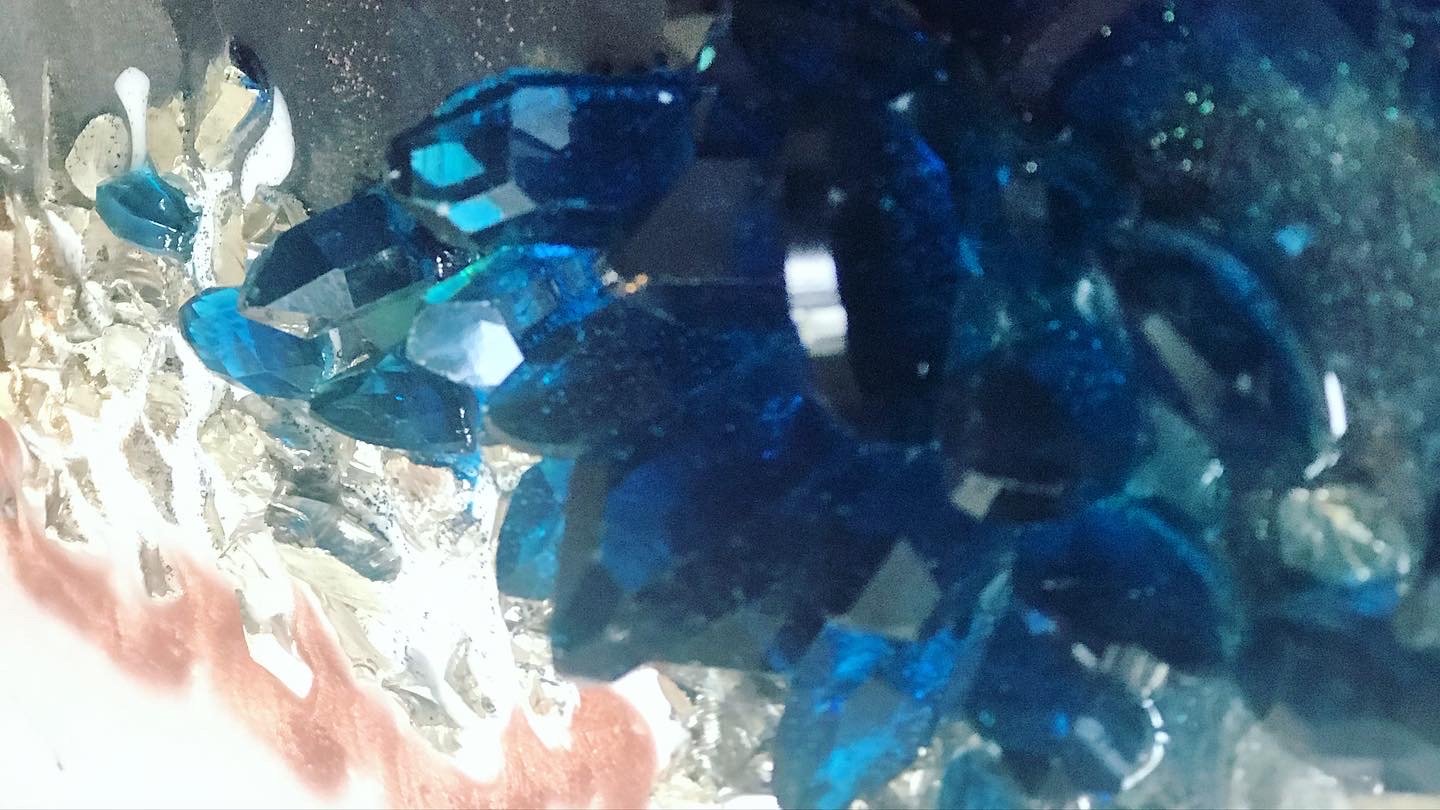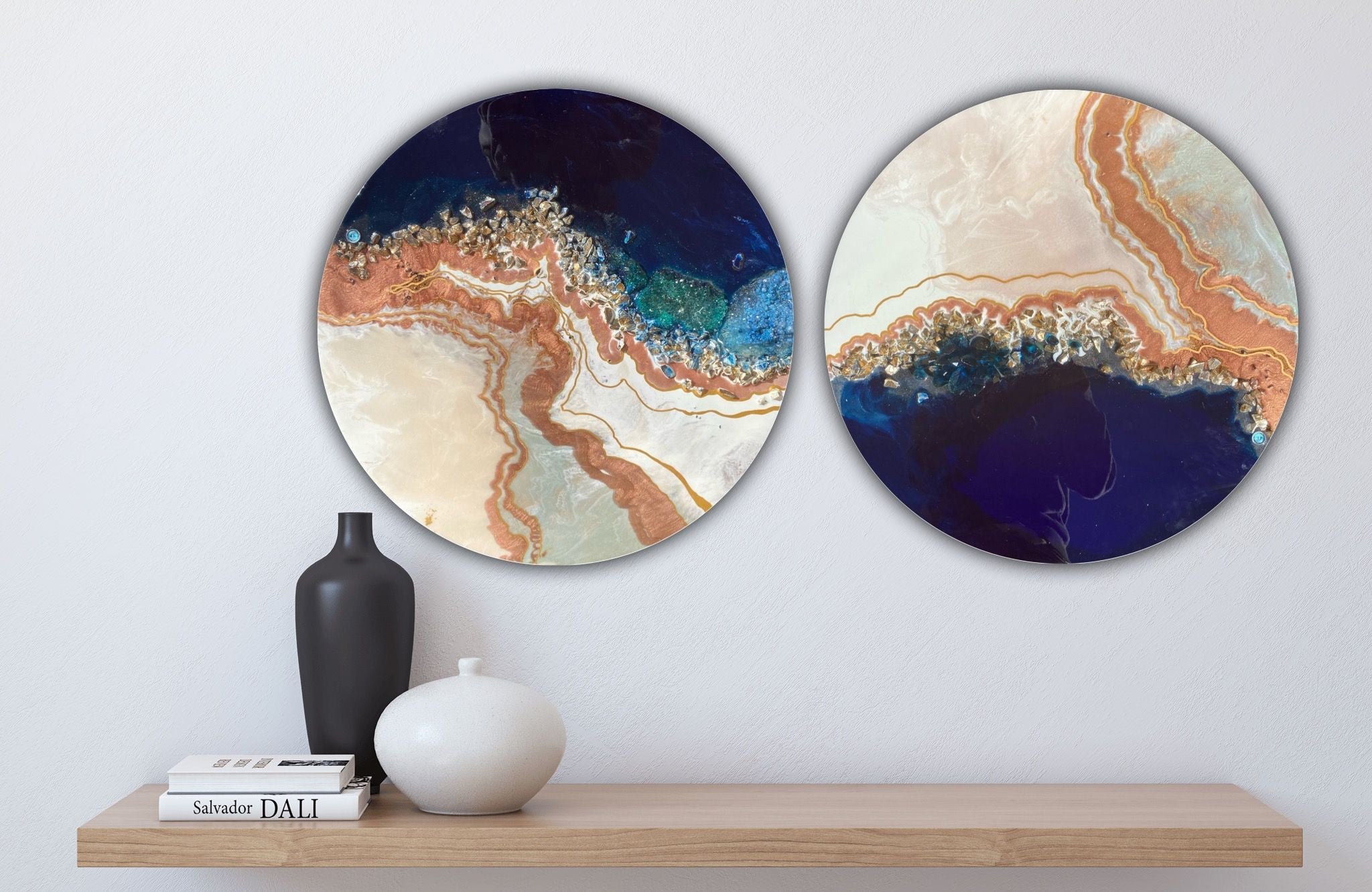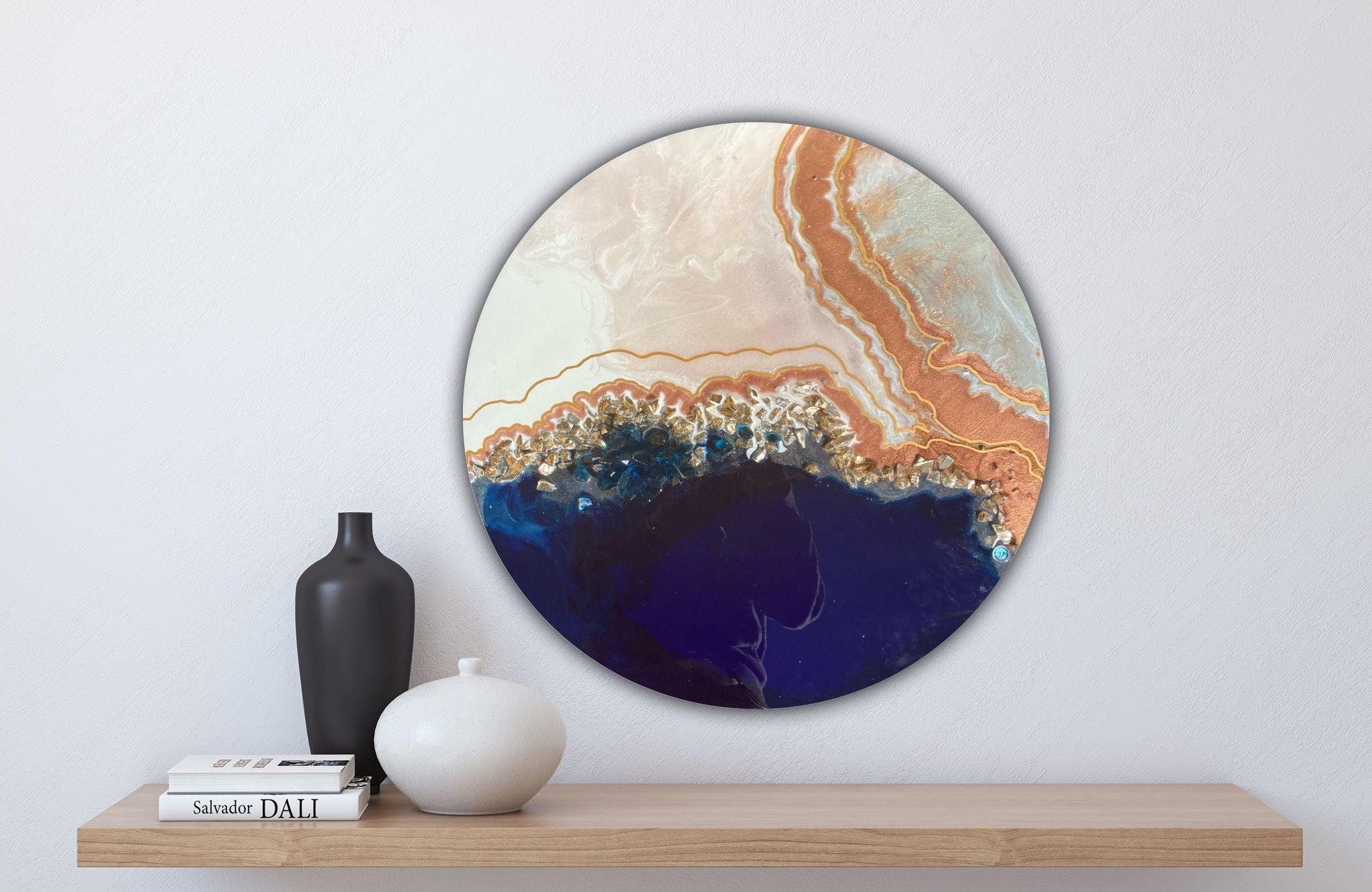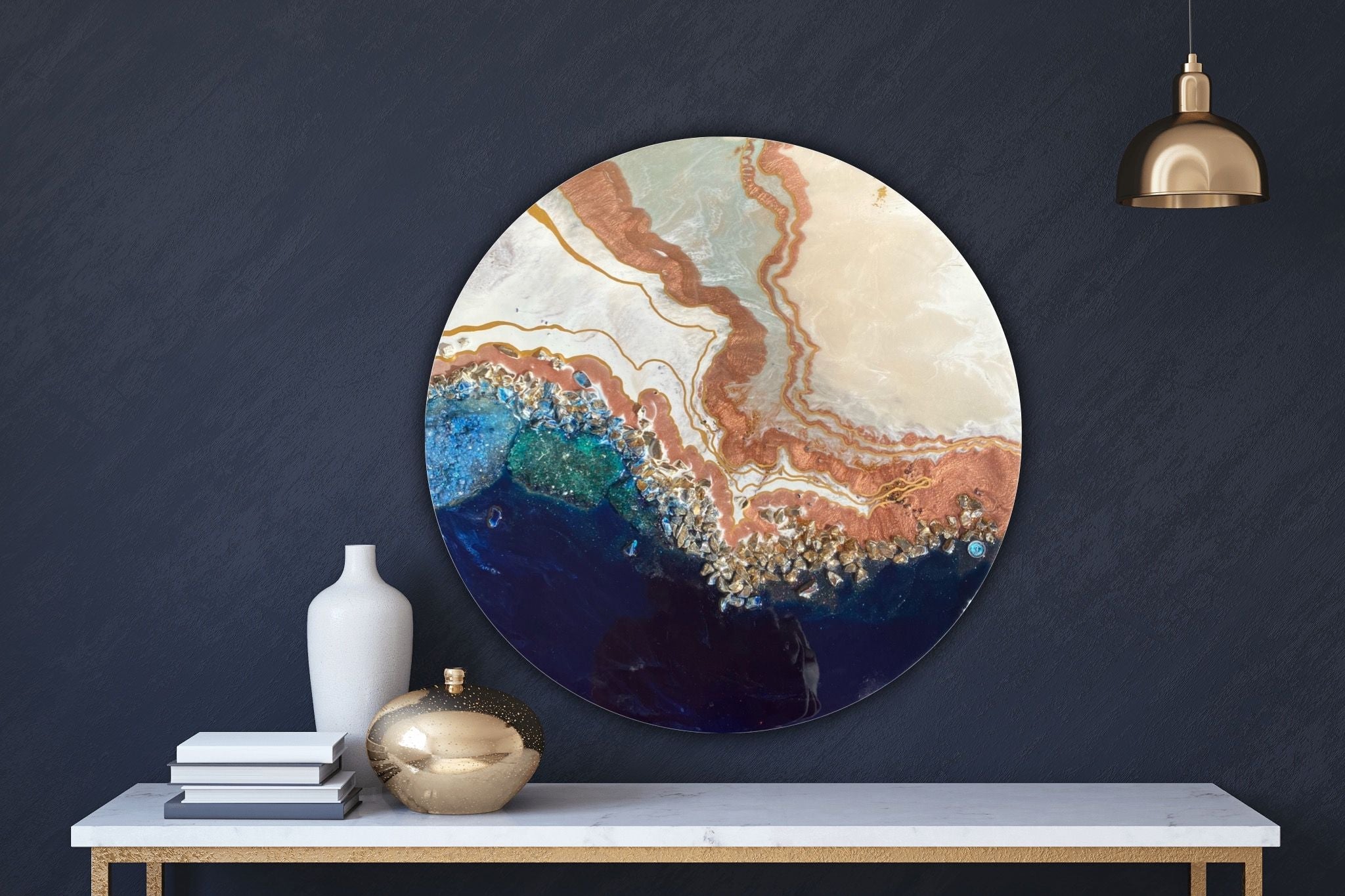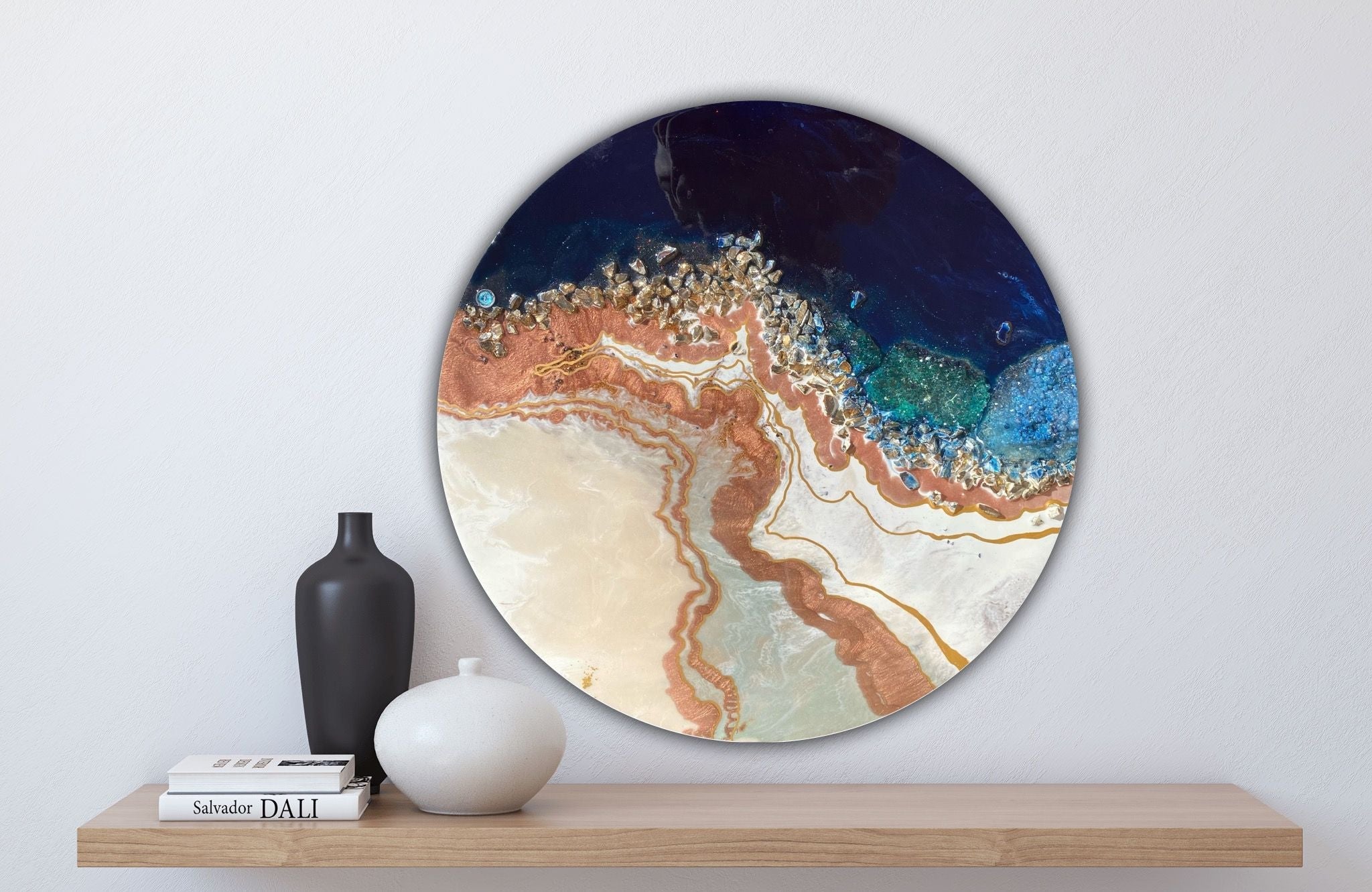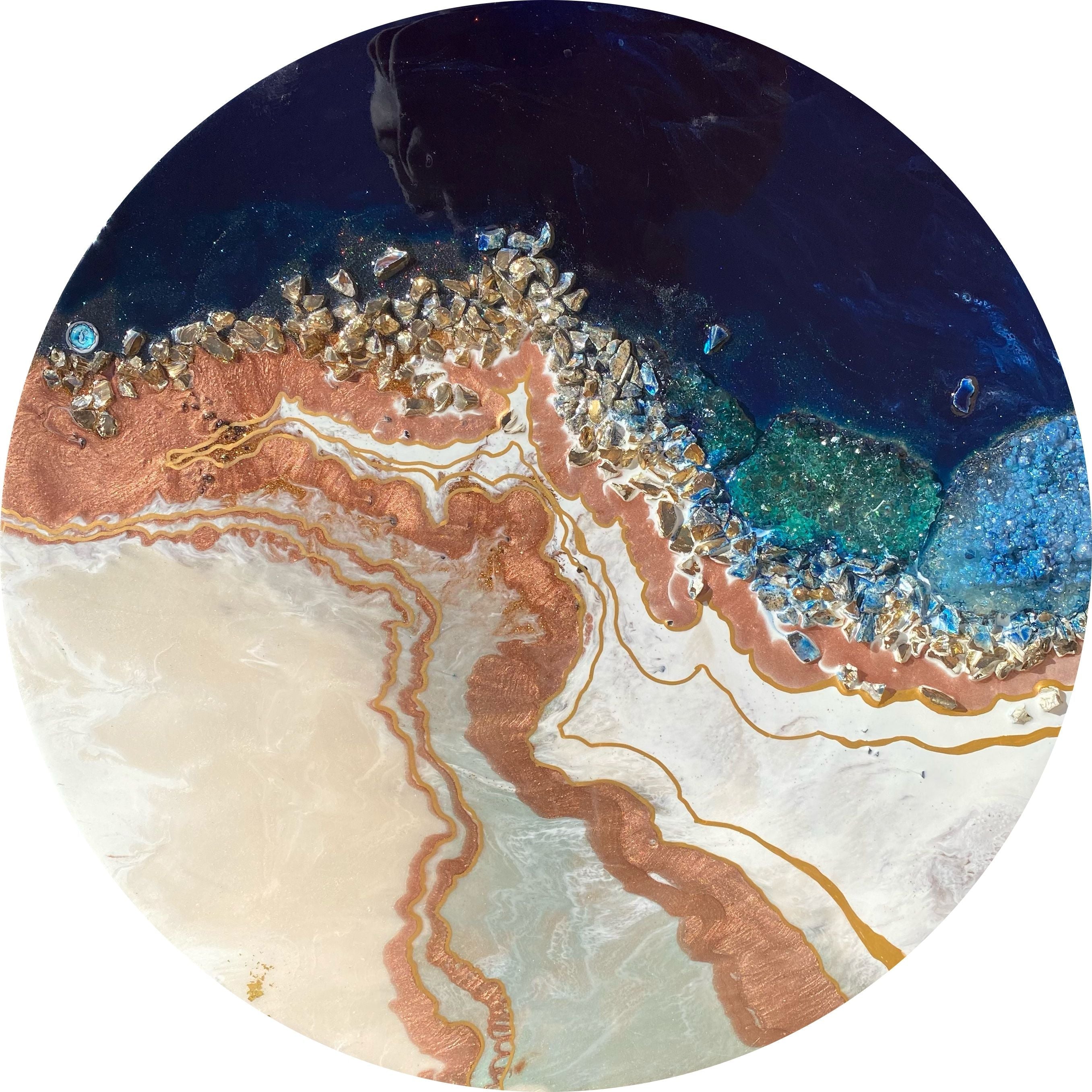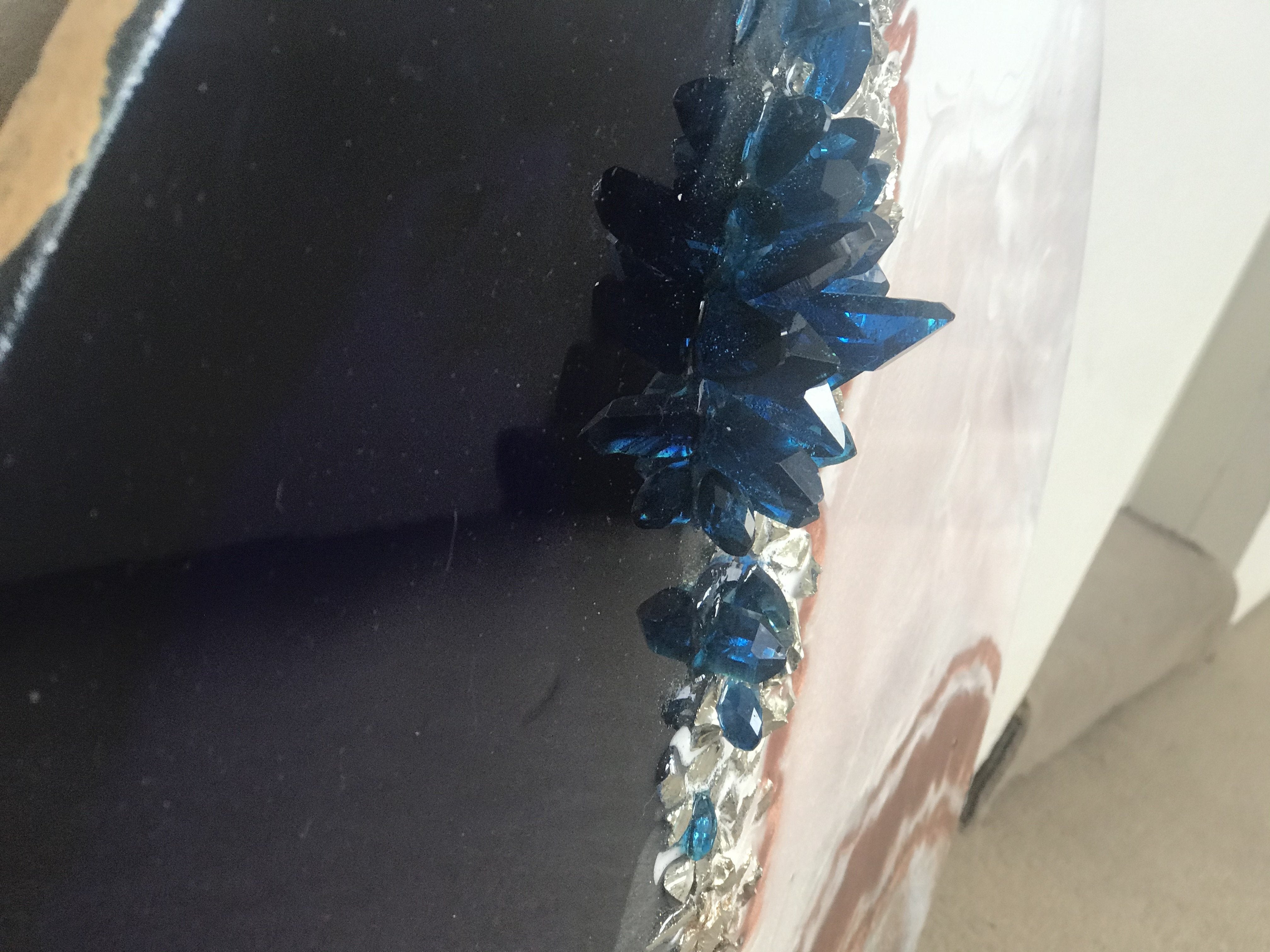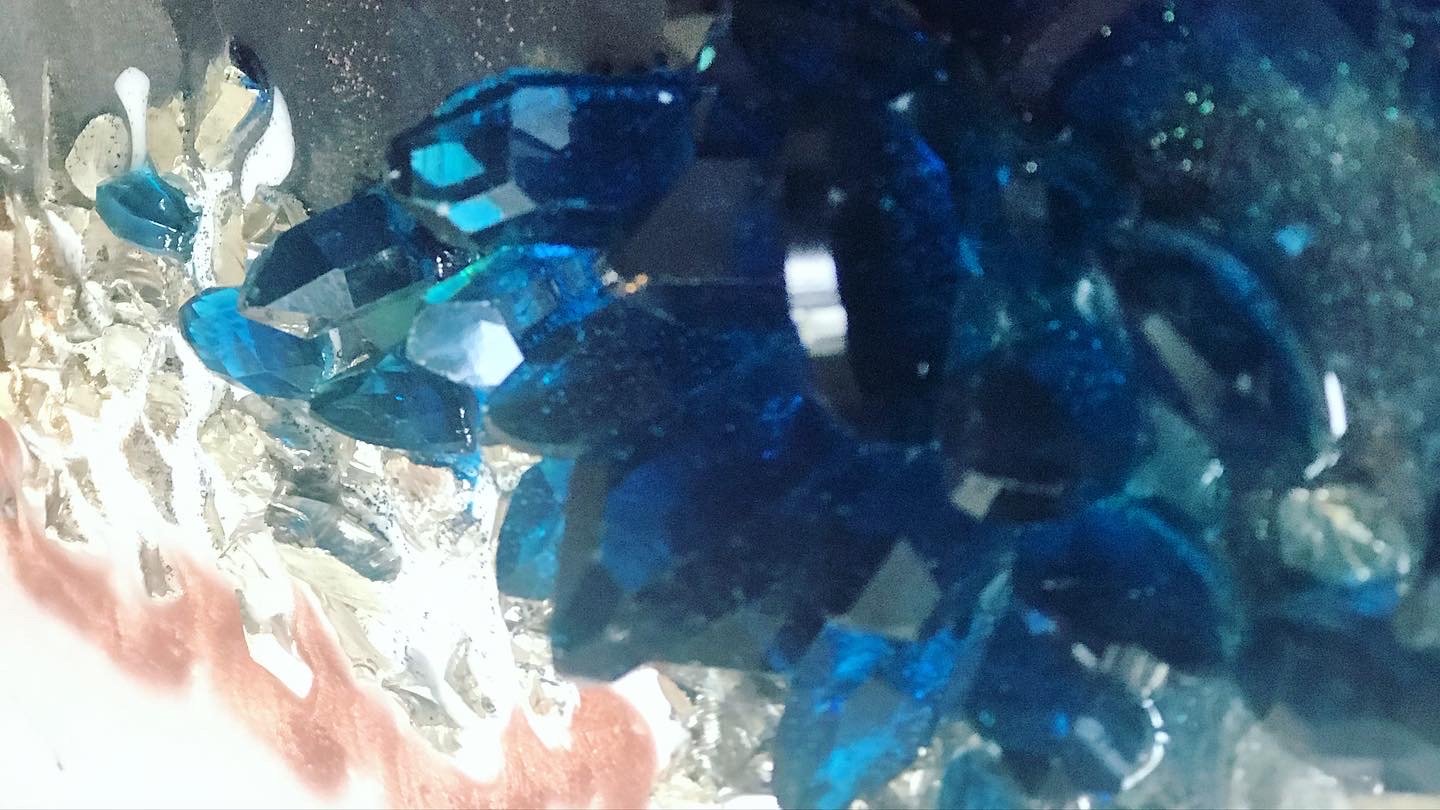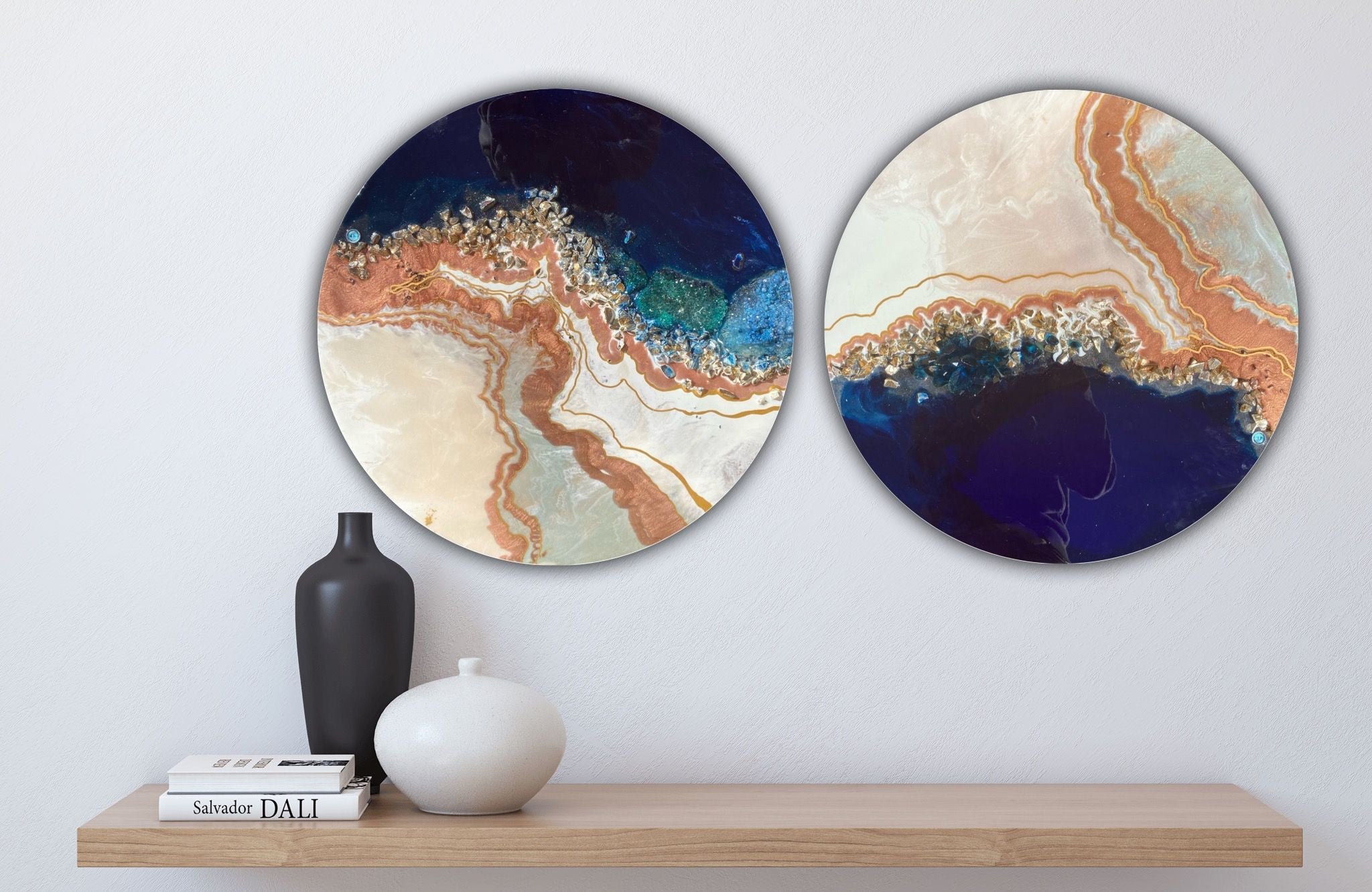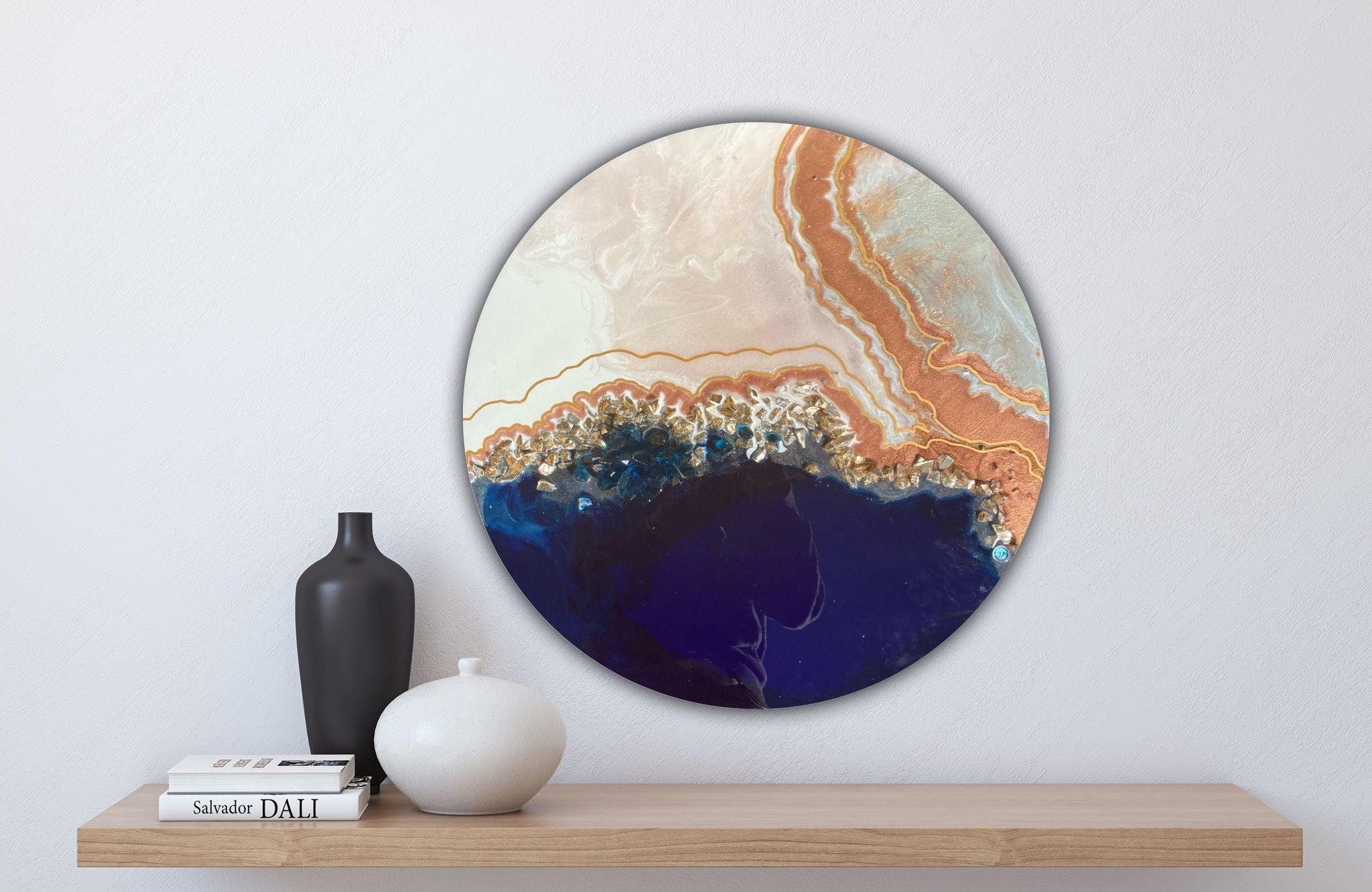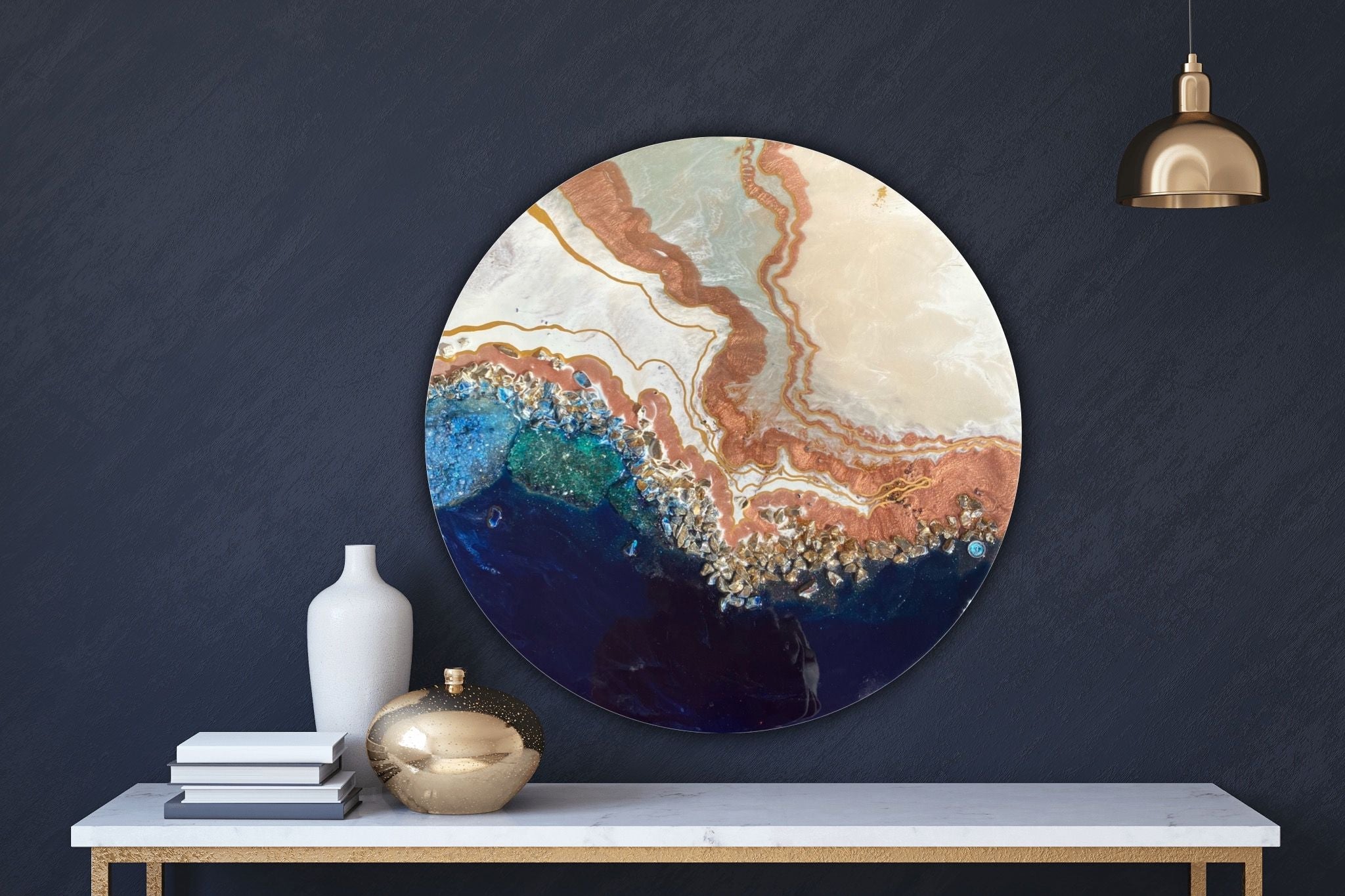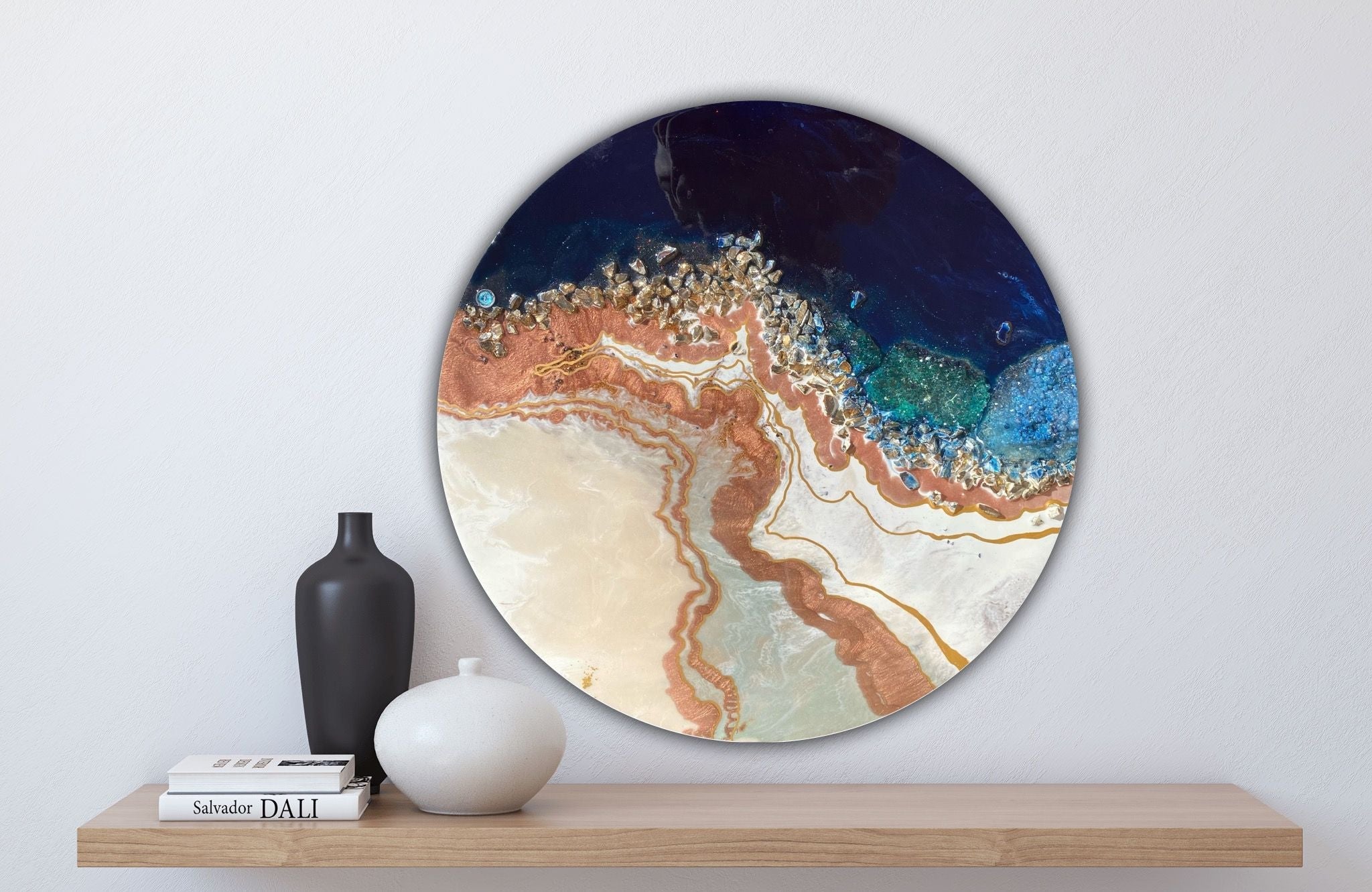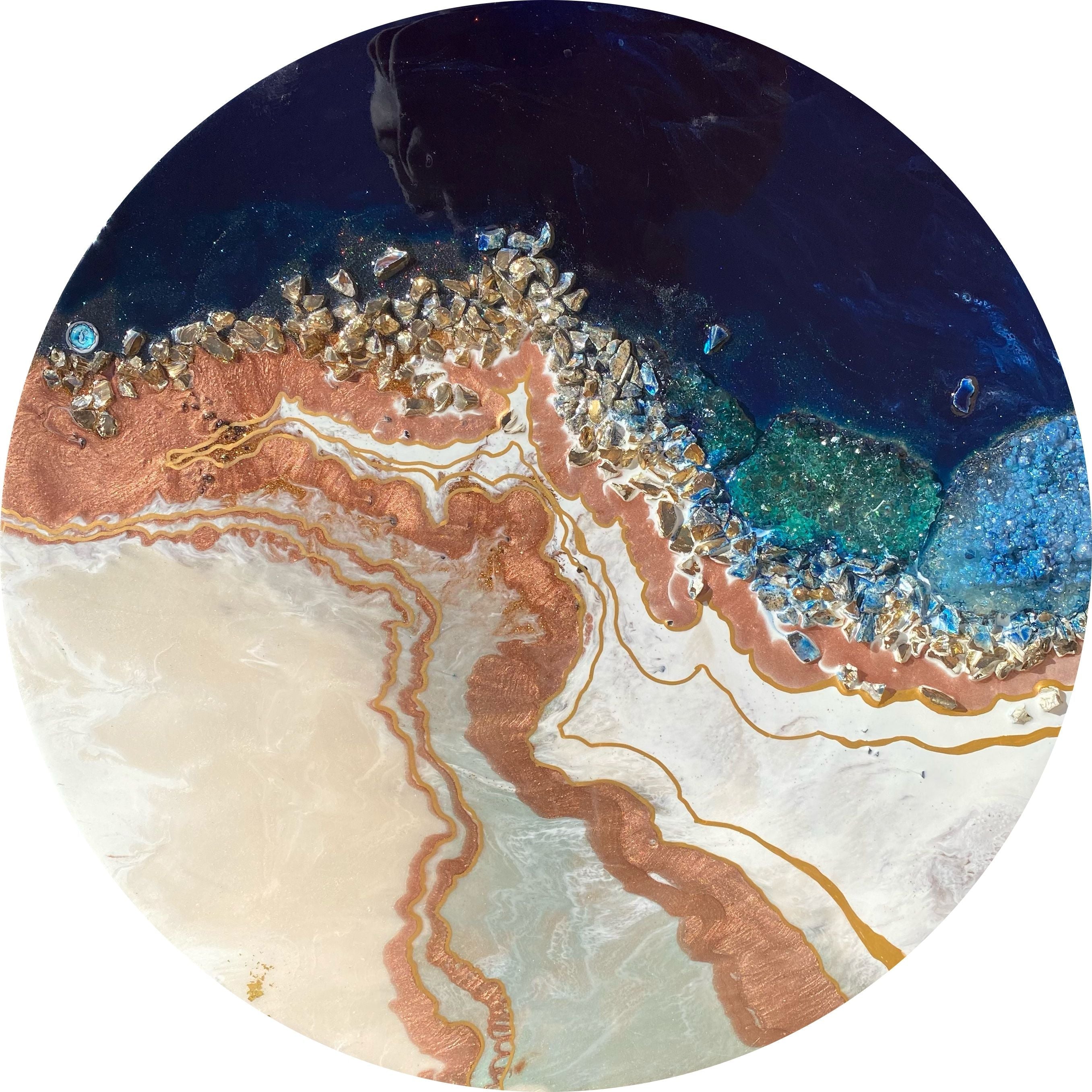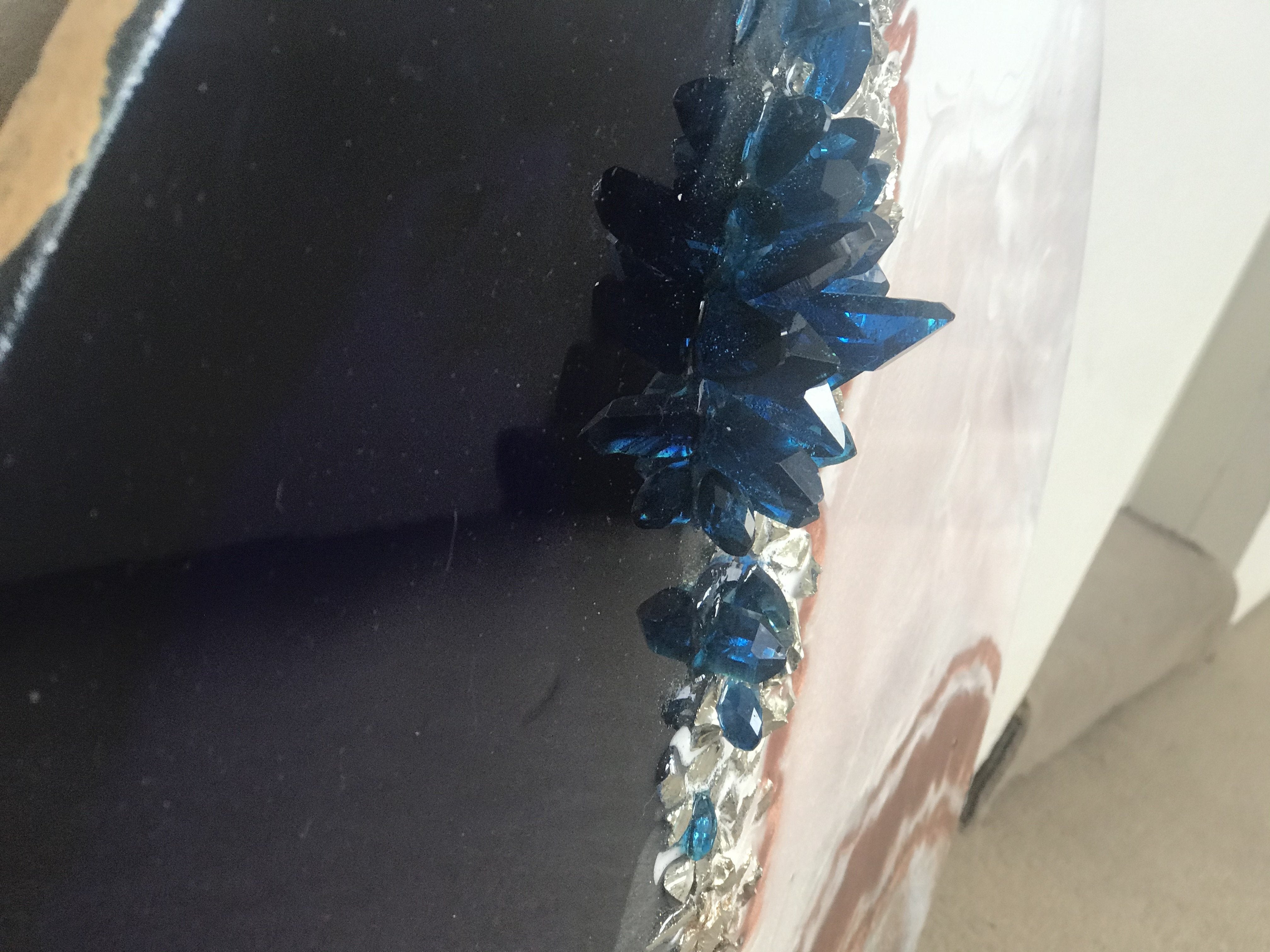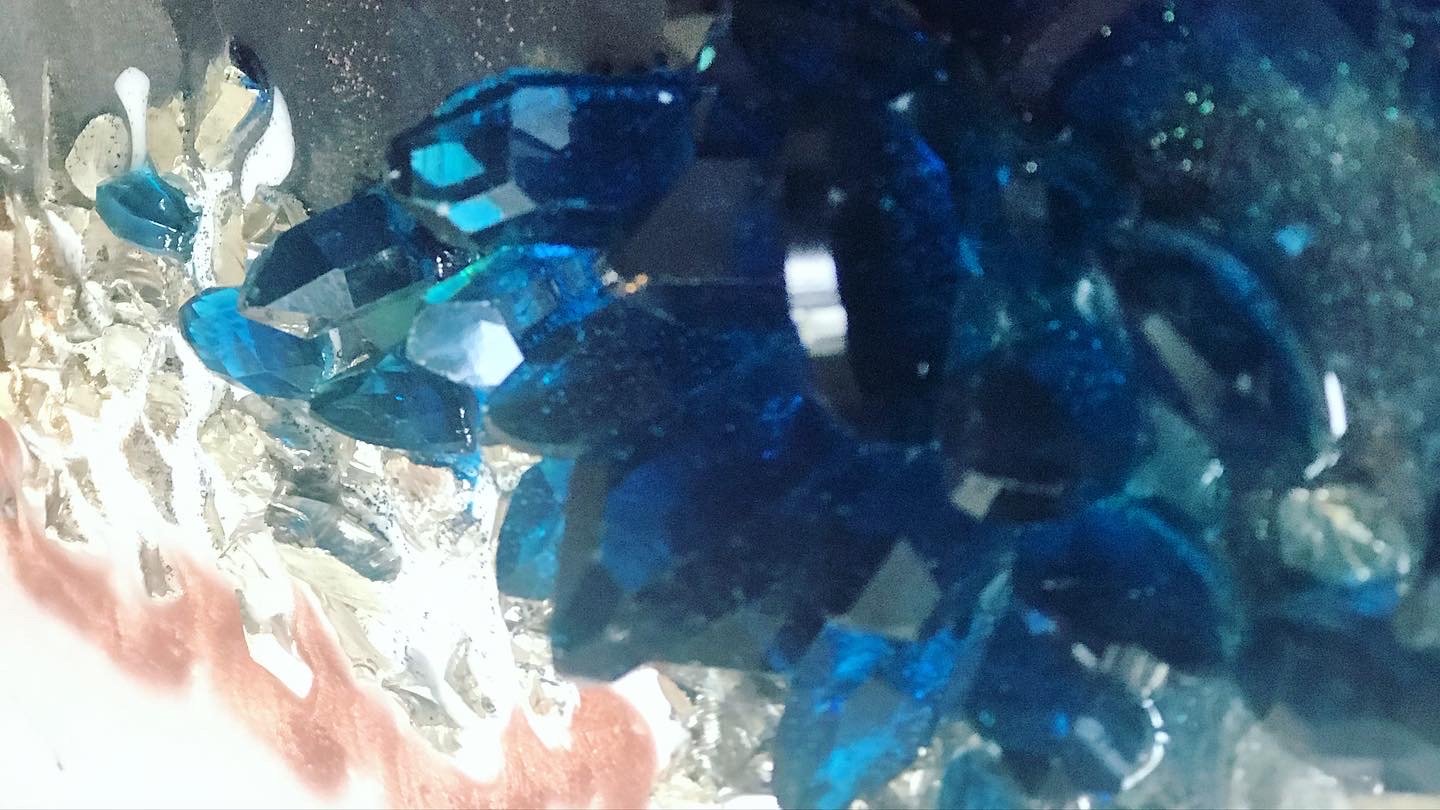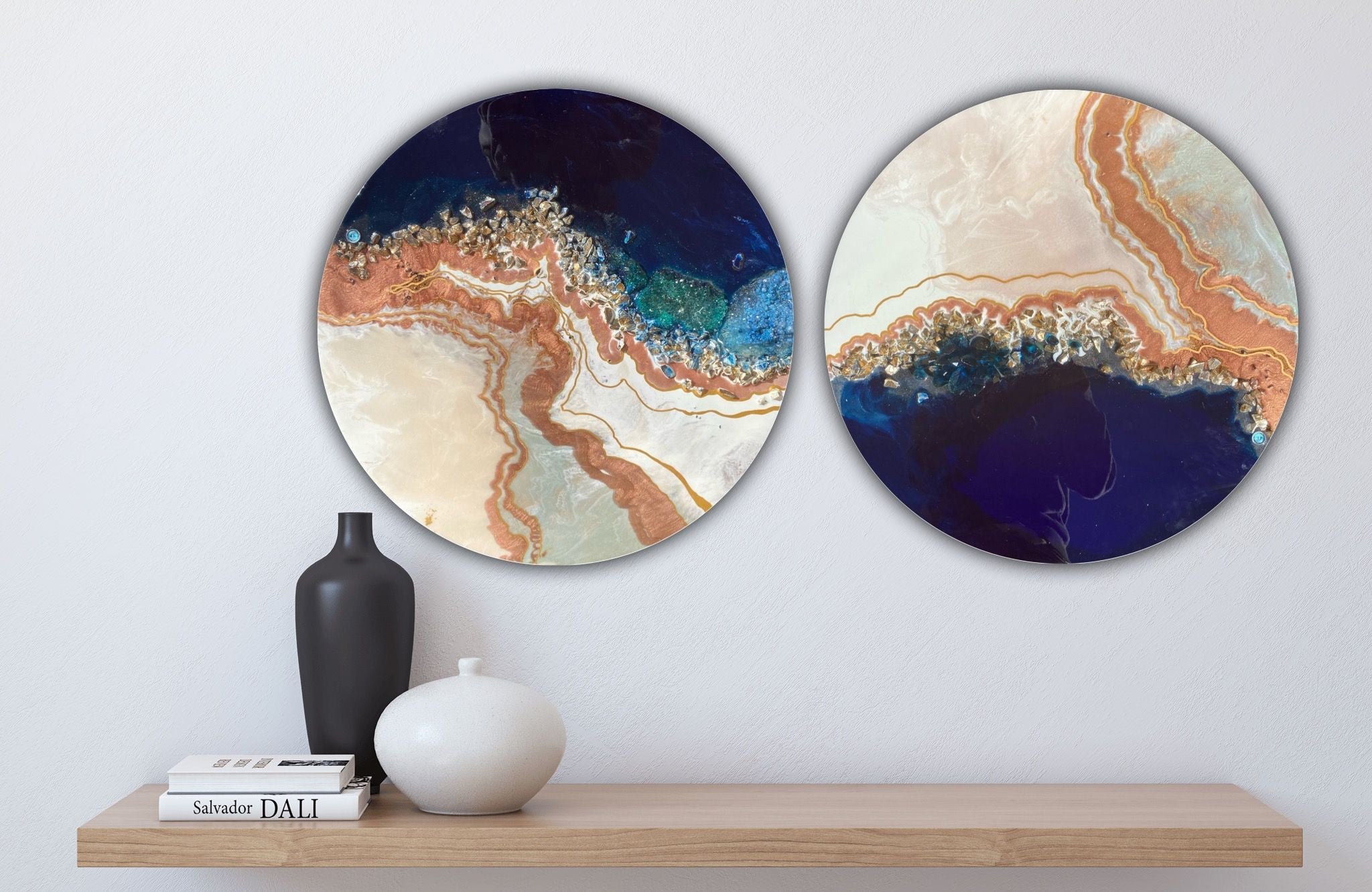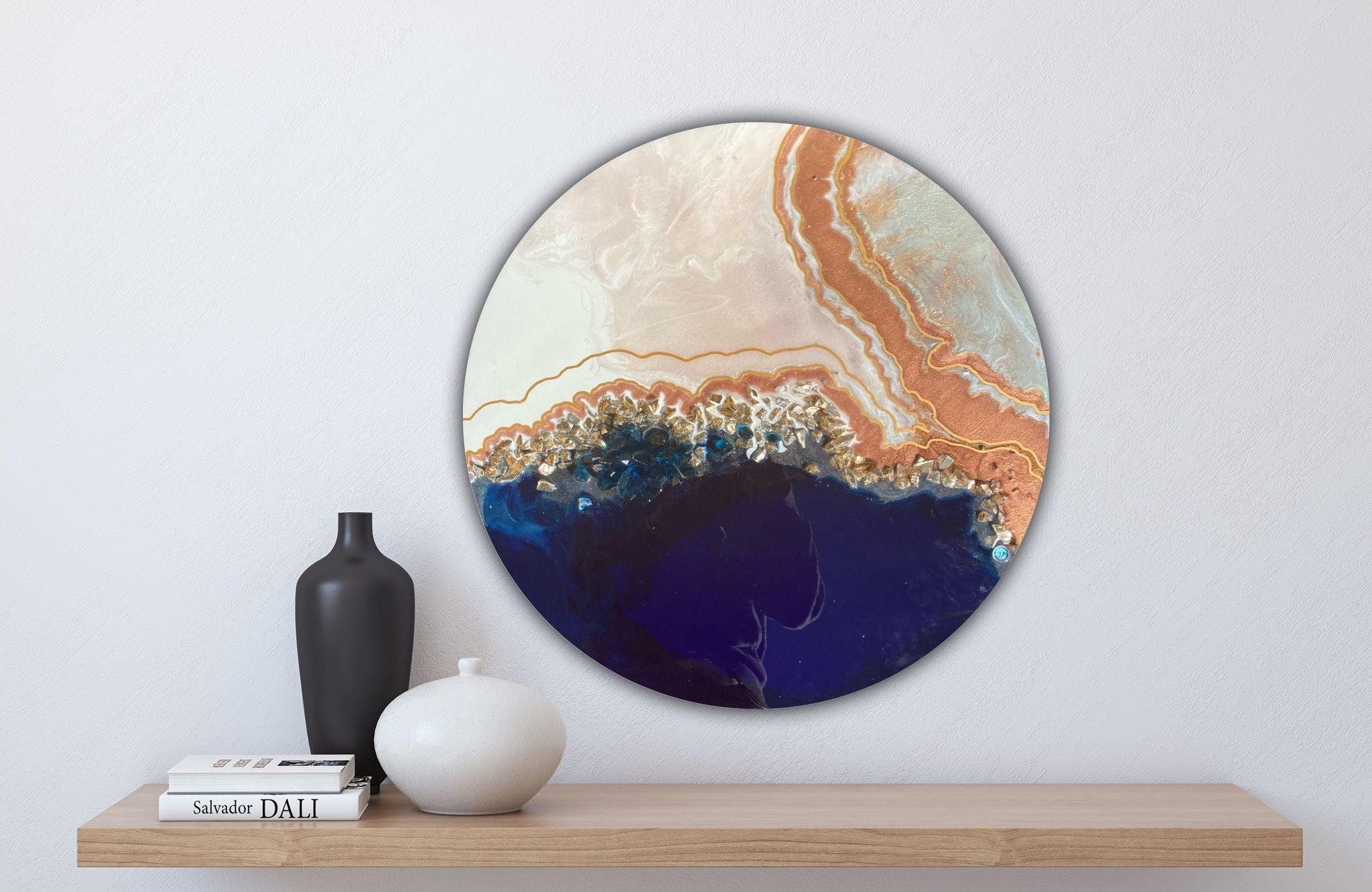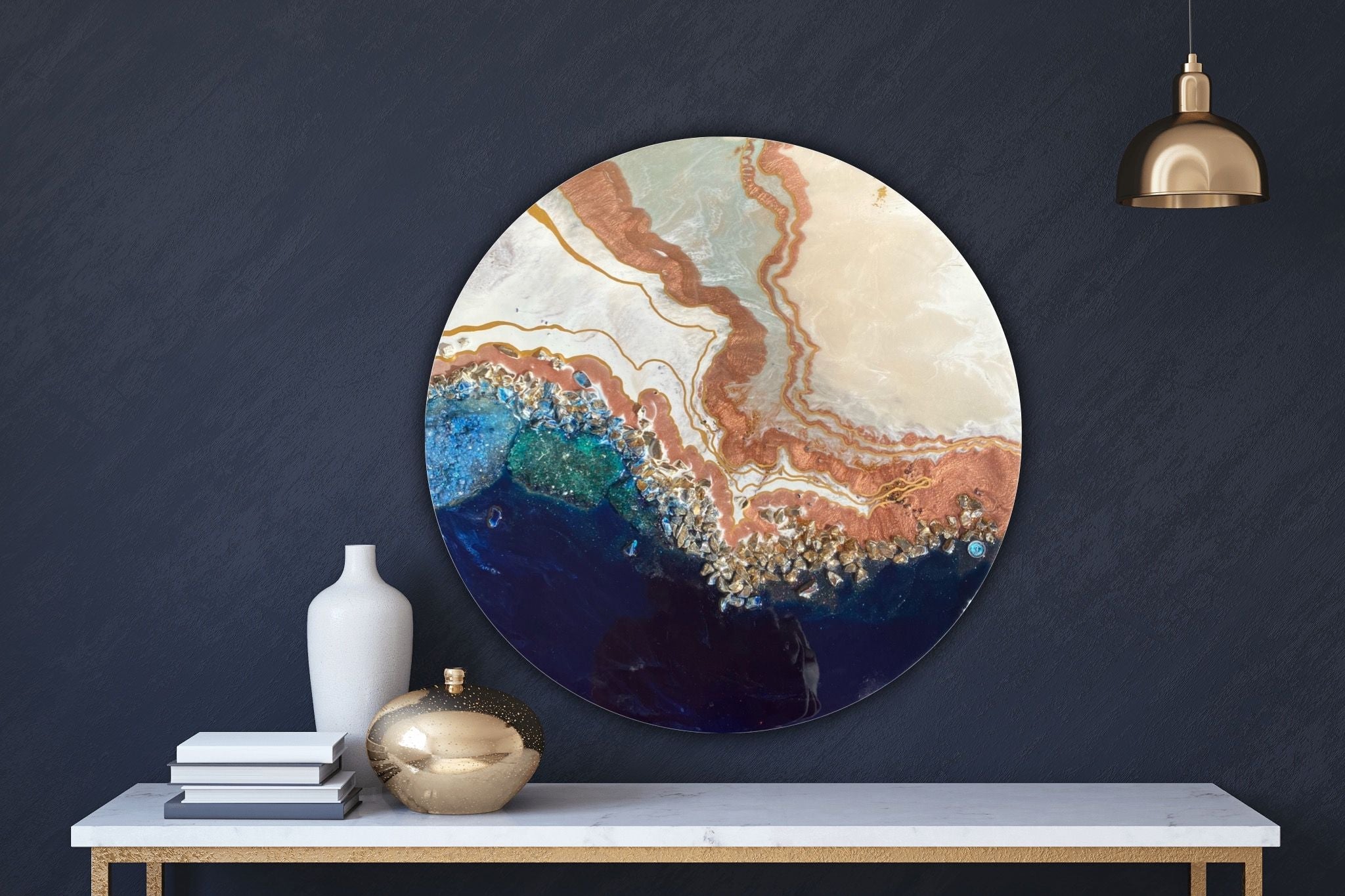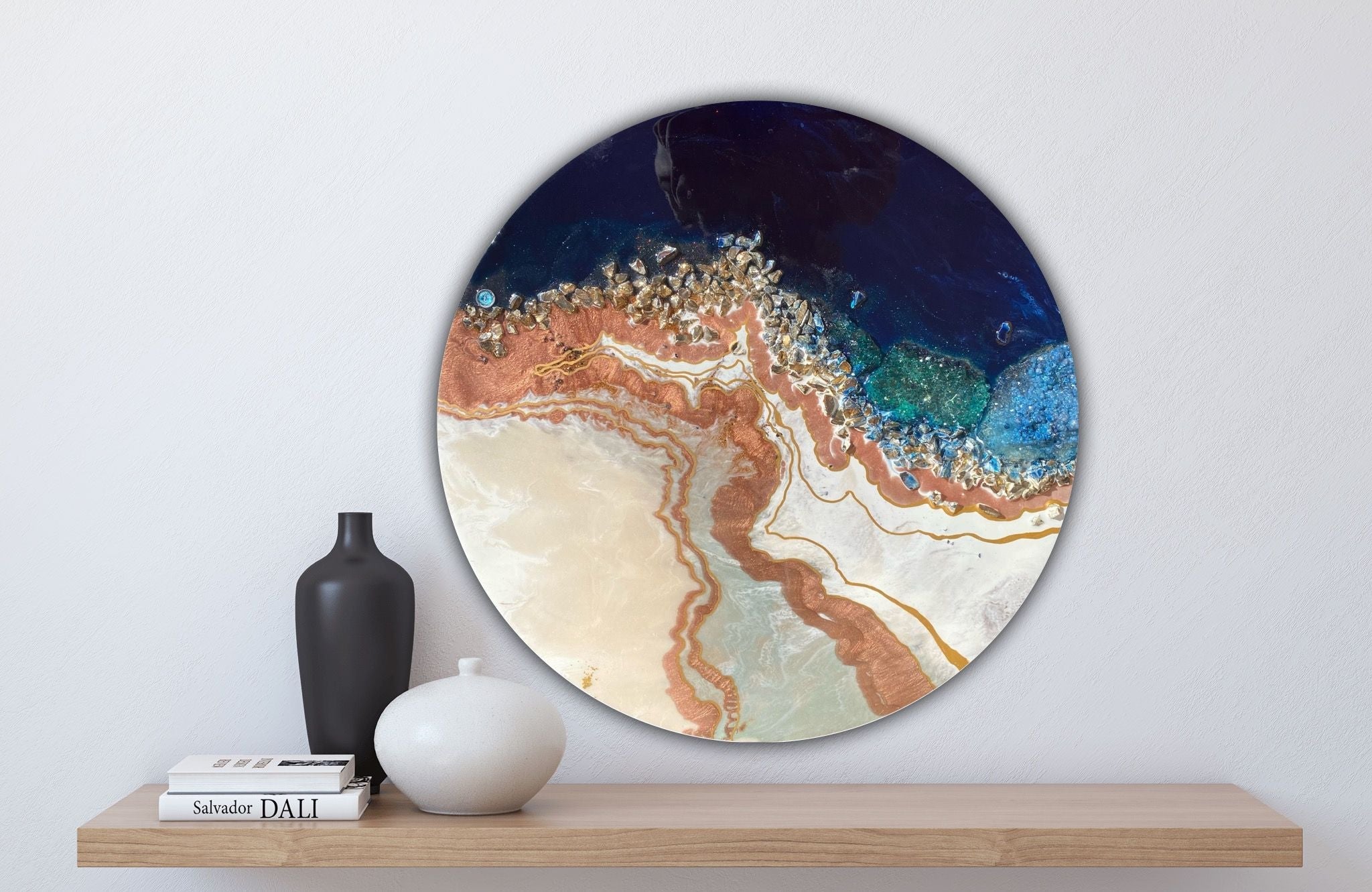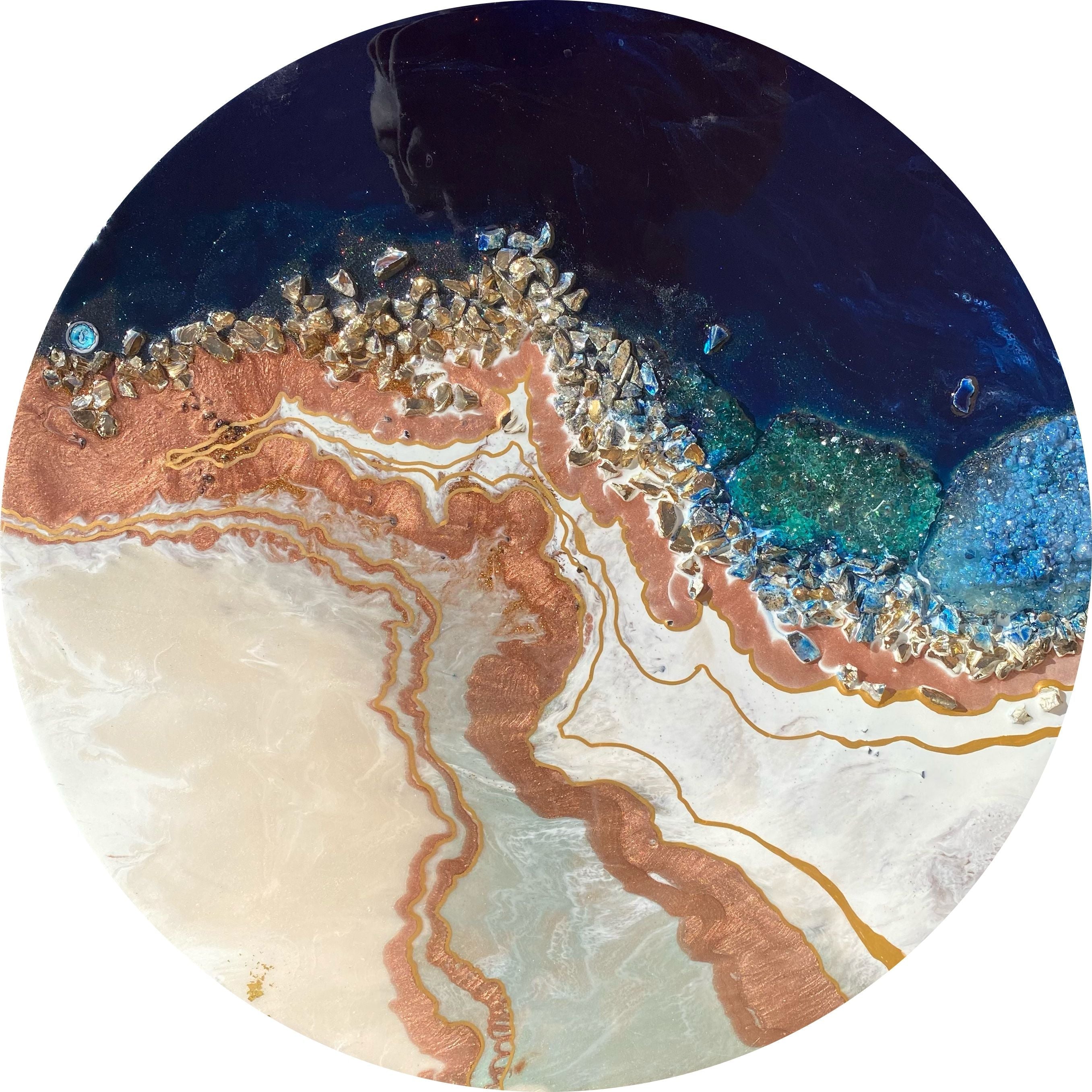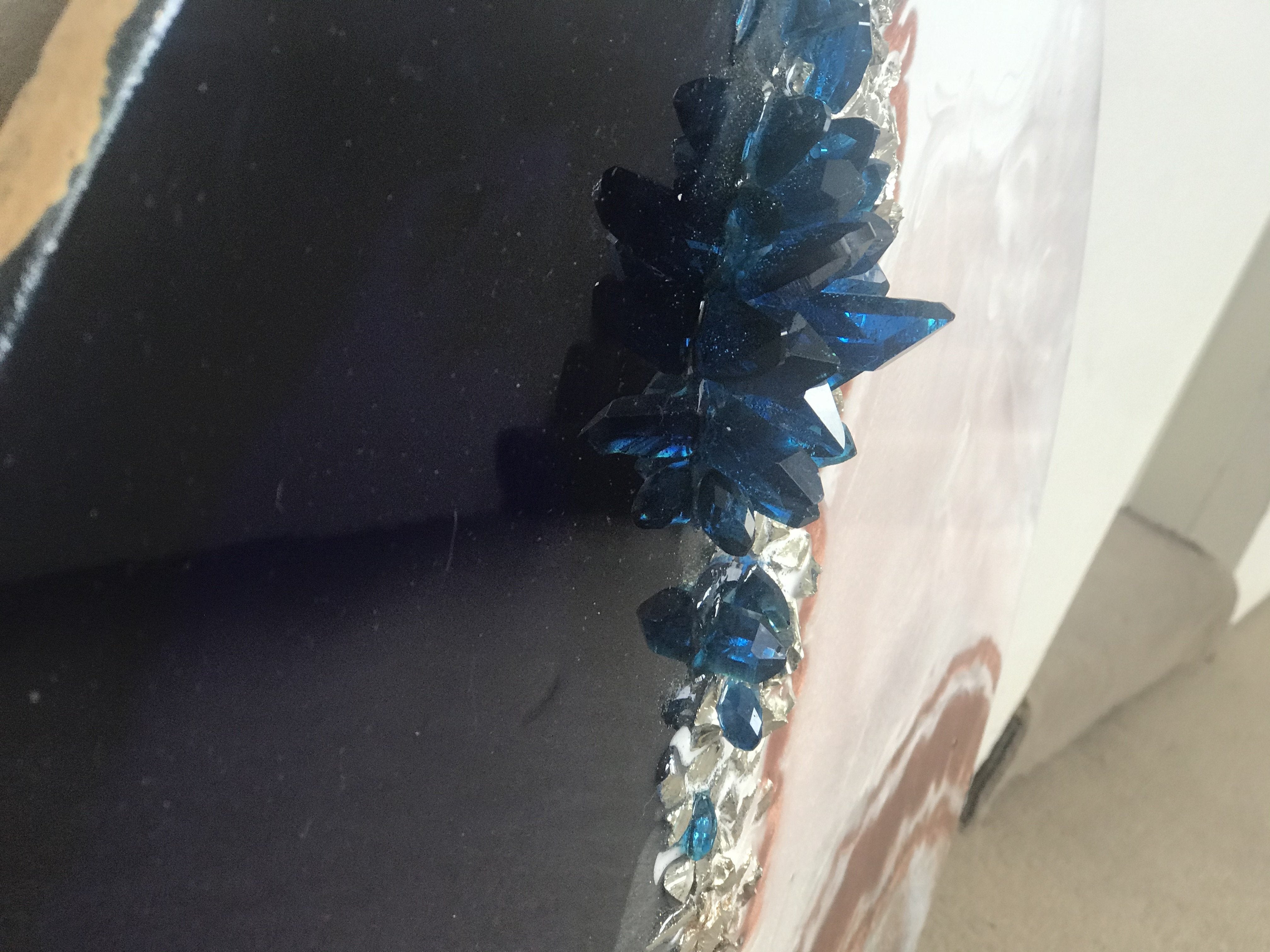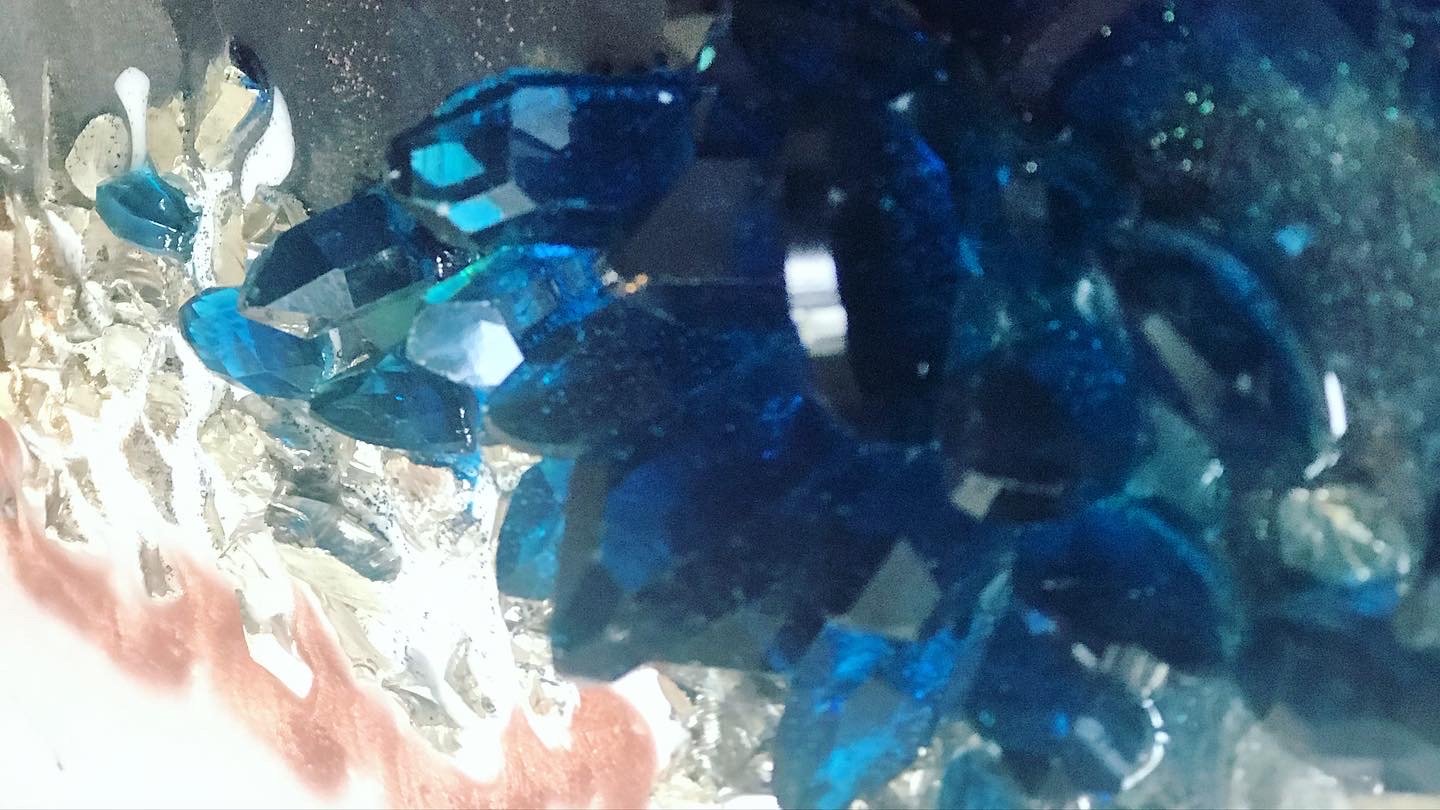 Black and White Crystal Geode 1and 2. Blue Sapphire. Round Artworks set of 2
 Black and White, Dark Blue Sapphire inspired Crystal Geode Artwork with Copper Rose gold, and silver accents.
Heighten any space with this abstract geode artwork, created with copper swirls, white pink hues and deep black with silver accents. 
Check out another similar looking artwork Black and White Geode 2 that makes a Set with this.
Blue sapphire is regarded as a stone of mental focus and order, inner vision and psychic awareness. In chakra theory, sapphire is said to help open the third eye to receive wisdom and insight, as well as the throat chakra, which allows you to communicate that vision to others. 
To purchase as a set - add 2 pieces to your cart.
This Abstract Coastal Artwork is available as :
1)ORIGINAL Artwork Commission. Various sizes of Original Artwork will be MADE TO ORDER (Original Commission) and will be ready to ship in 5-10 days. You will receive photos of your Commission Artwork before shipping. It can be customised with your choice of Seashells, Gemstones, Sand. Sizes 30cm up to 110cm diameter. Please see details in Personalisation.
Original Artwork Features: 
Multi-colored hymn to Nature beauty

Add a touch of luxury to your walls 

HALO LIGHTING -5K color LED

 lightning can be  installed behind Original artwork or Original Commission with 2m electric cable 

 

1-2 cm 3d accents on shiny glass like texture

Ready to Hang
2) Fine Art Print :
Round Acrylic Plexiglass Print ( completely flat - it is a print on plastic, ready to hang) Ready to ship in 5-7 days. Sizes : 50cm, 75cm, 90cm diameter. It has Shiny Glass like finish and very sleek contemporary look.
Print Features: 
Multi-coloured hymn to Mineral Crystal beauty
Crystal Geode Print will add a luxury touch to any home
1 finish - Perspex Acrylic Plastic Print with glass-like texture
Completely Flat
Gold and Silver  Colour is not metallic
Contact Me to get Free Mock up on Your wall
Chat Now - Send me a photo of Your wall and get Free Mock Up
Click "Chat" icon on right bottom corner of the page