25% OFF ALL Prints & Originals & Free Shipping. Offer applies at Check out. 3 Days Only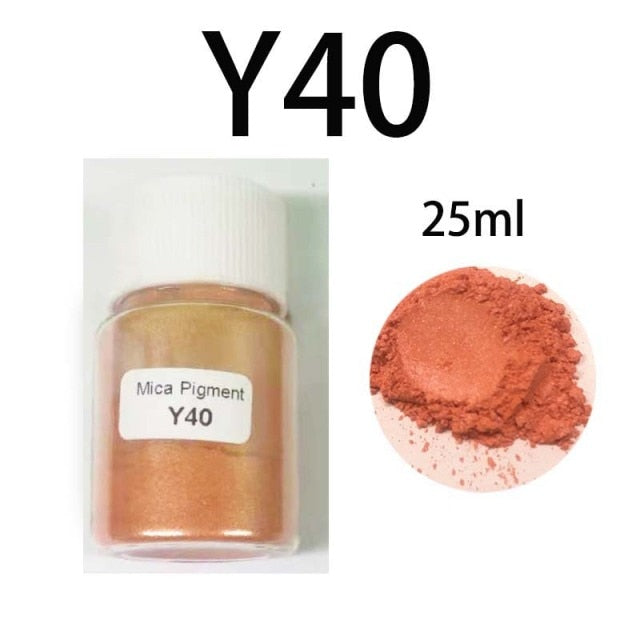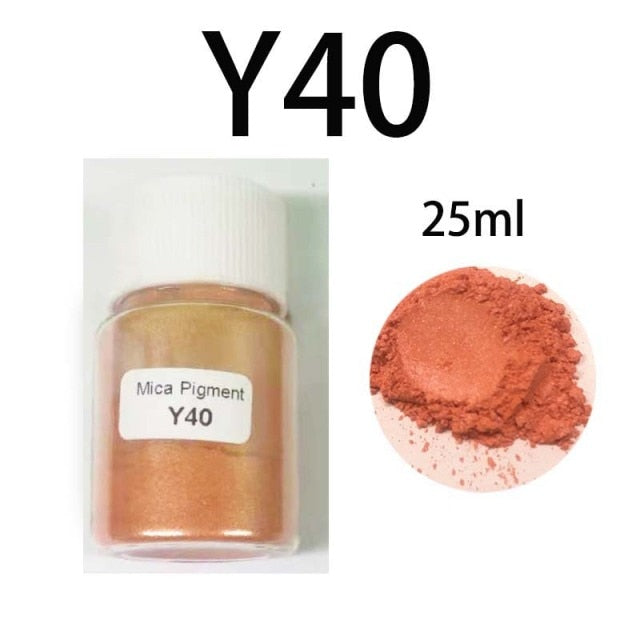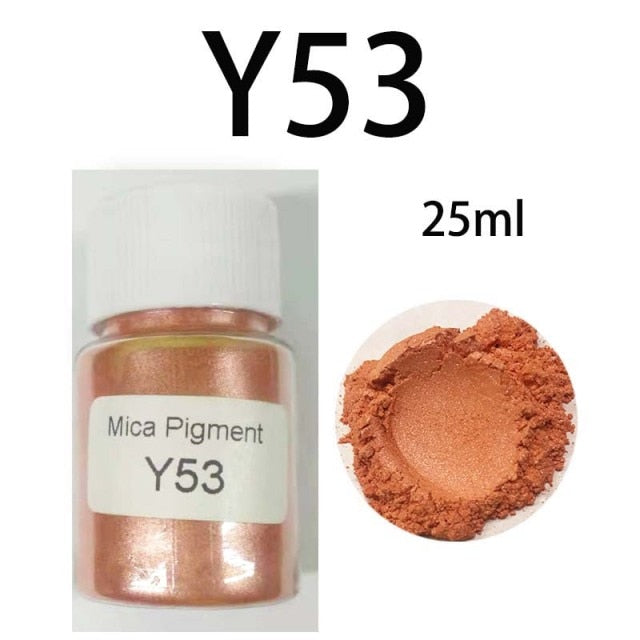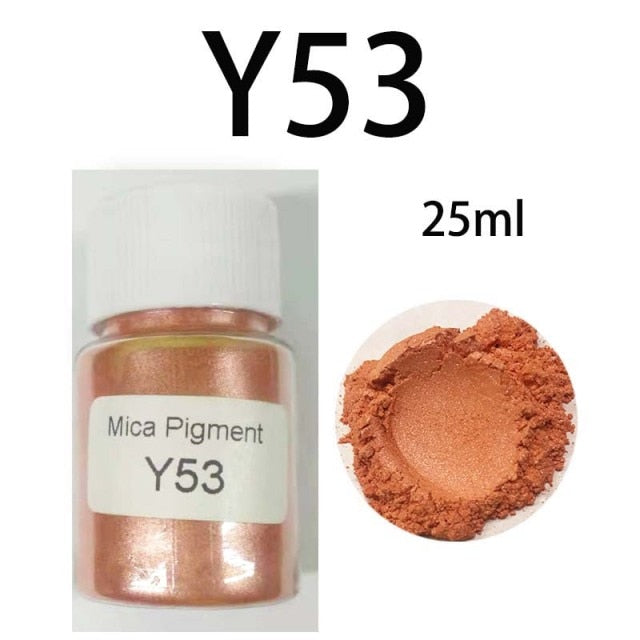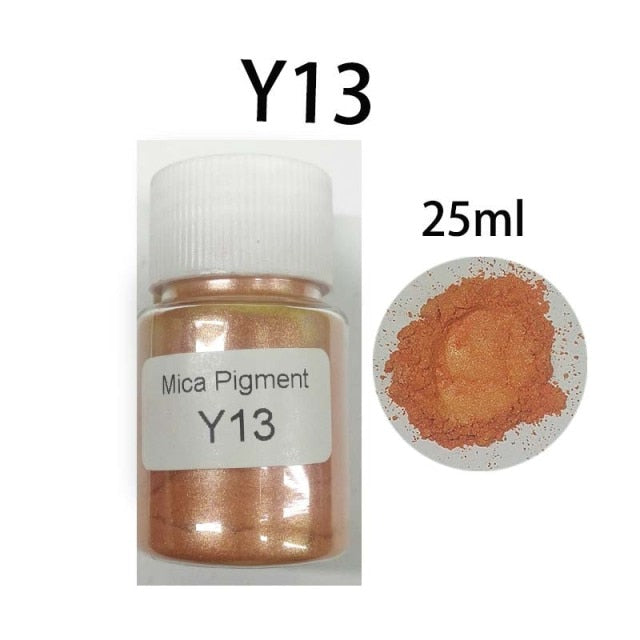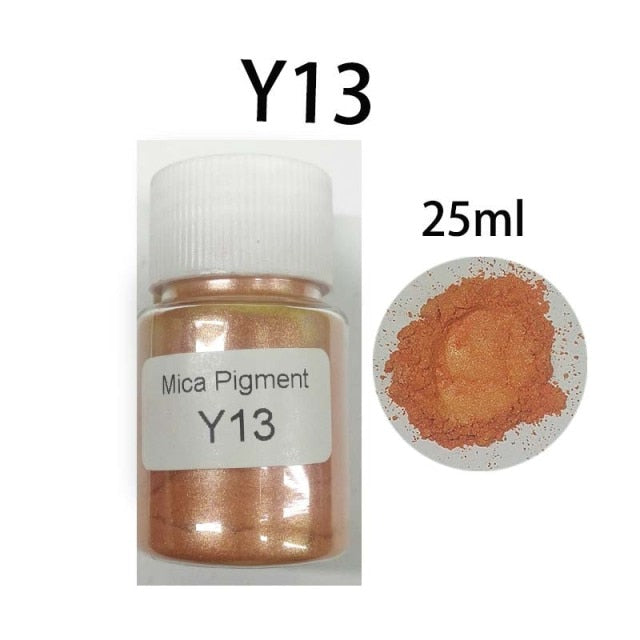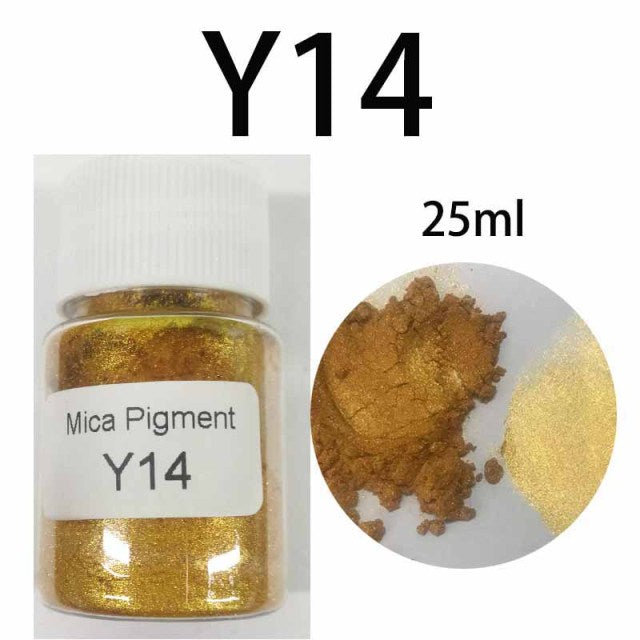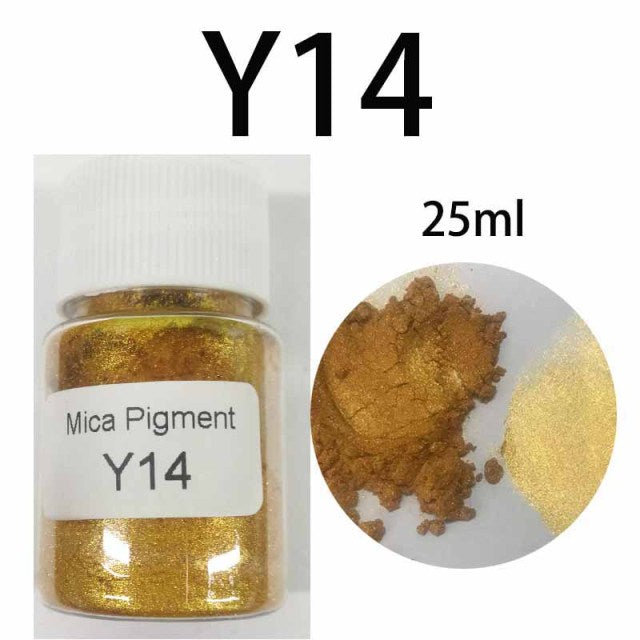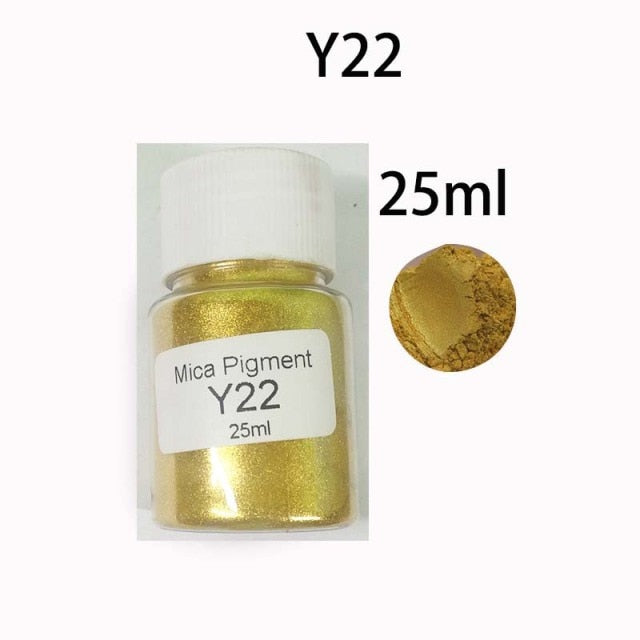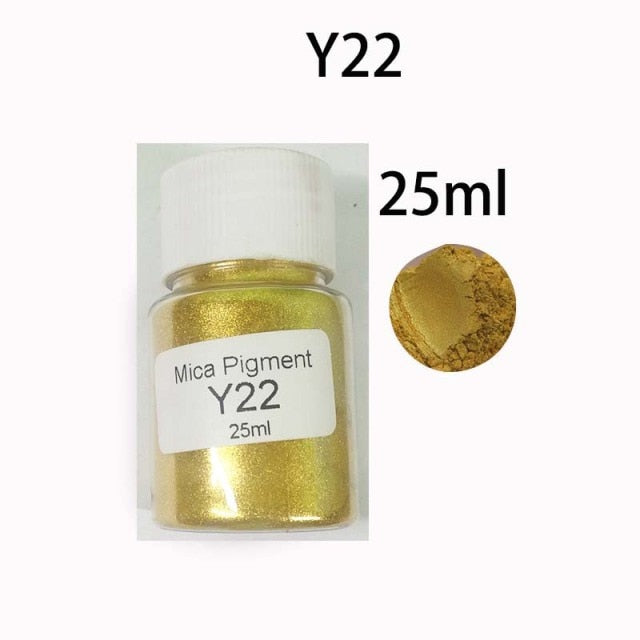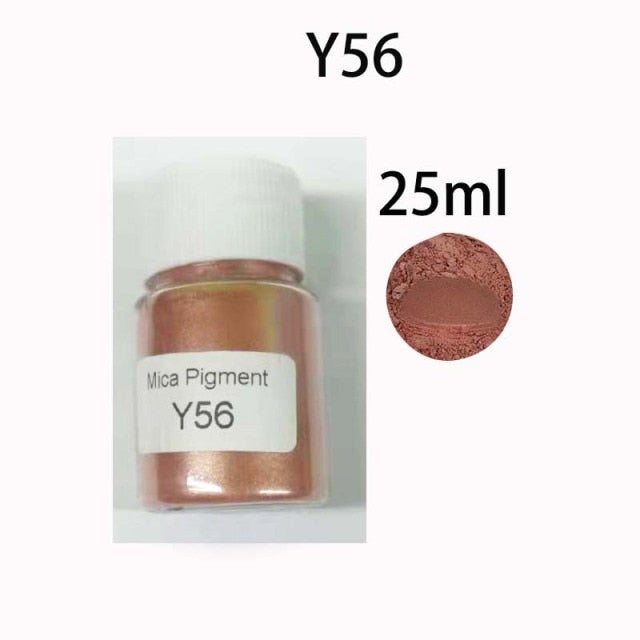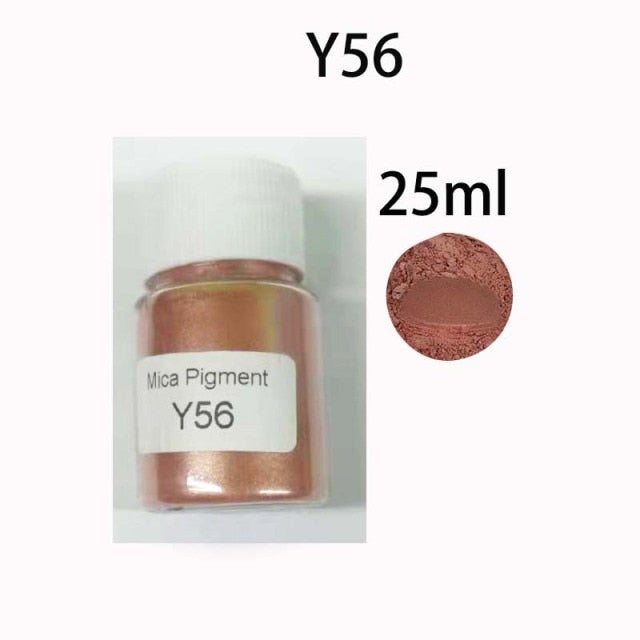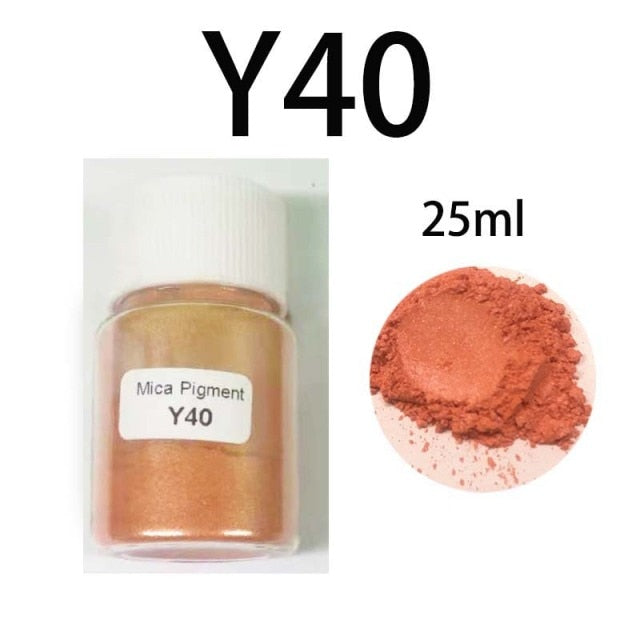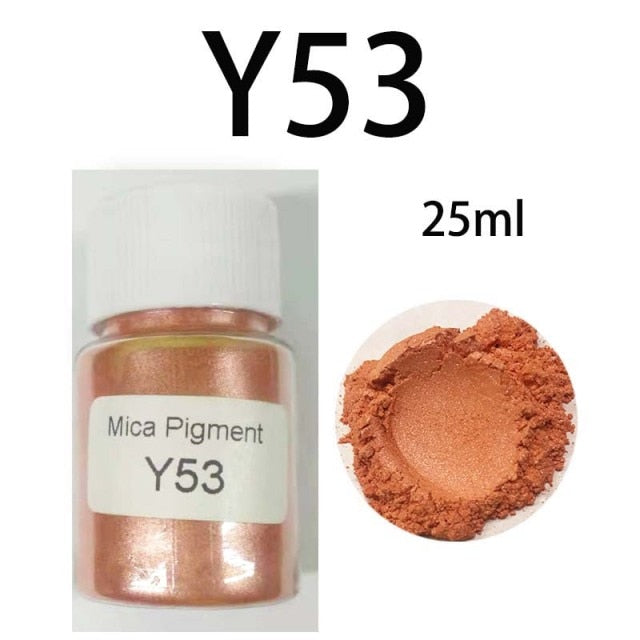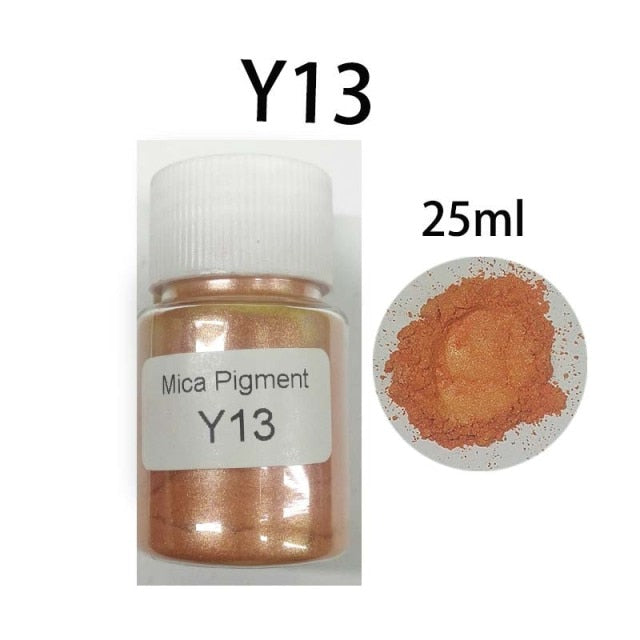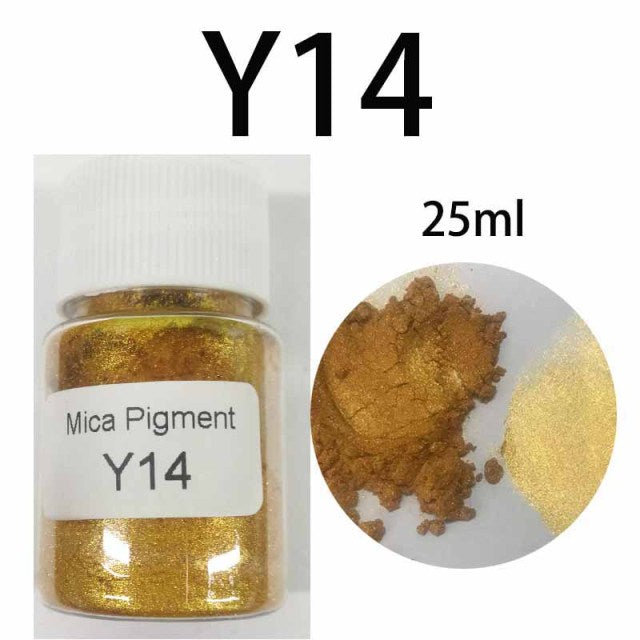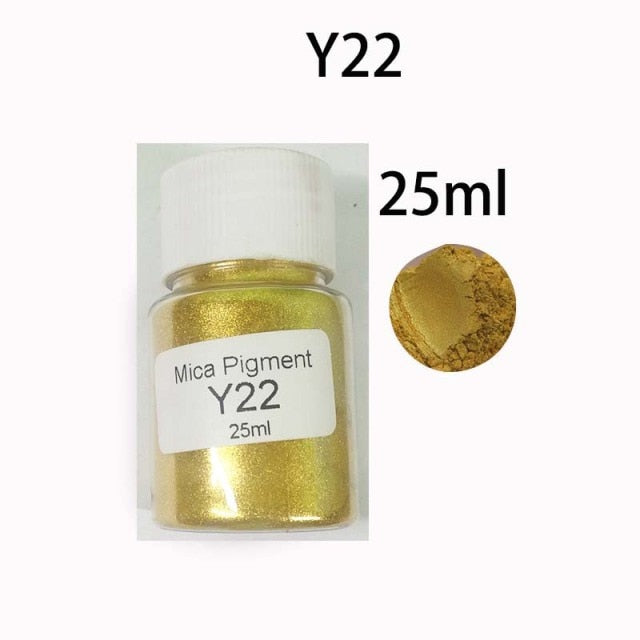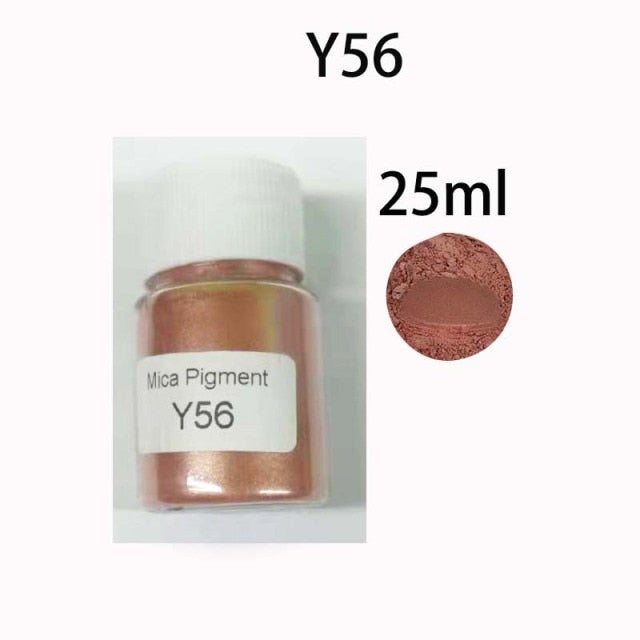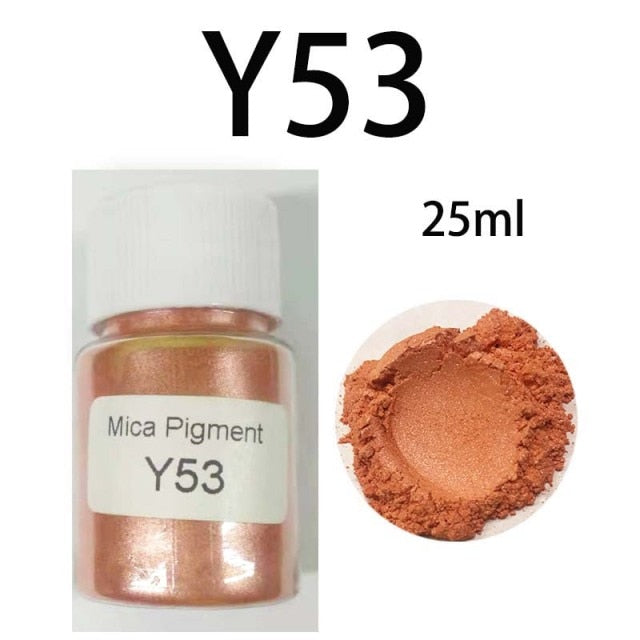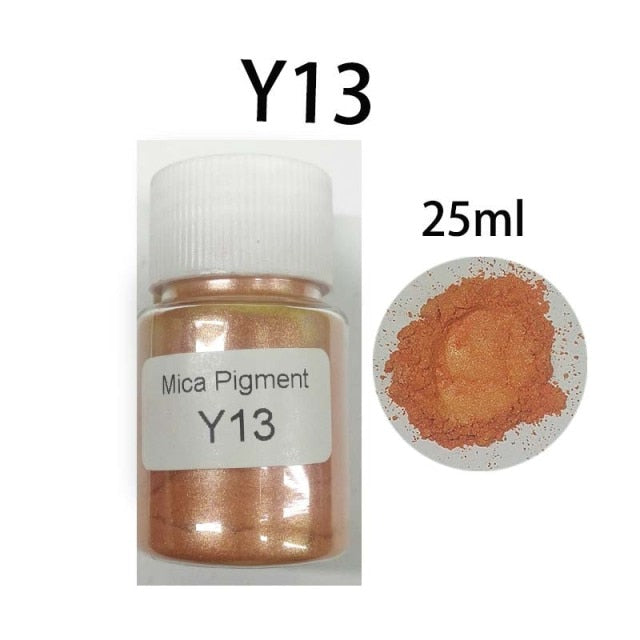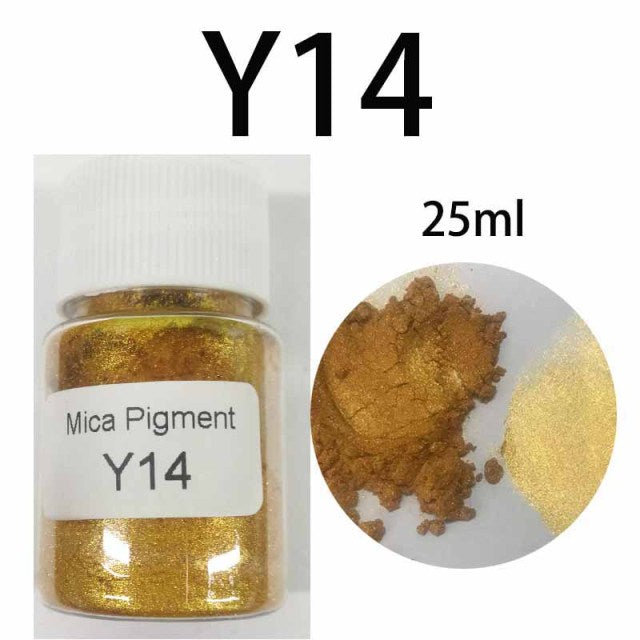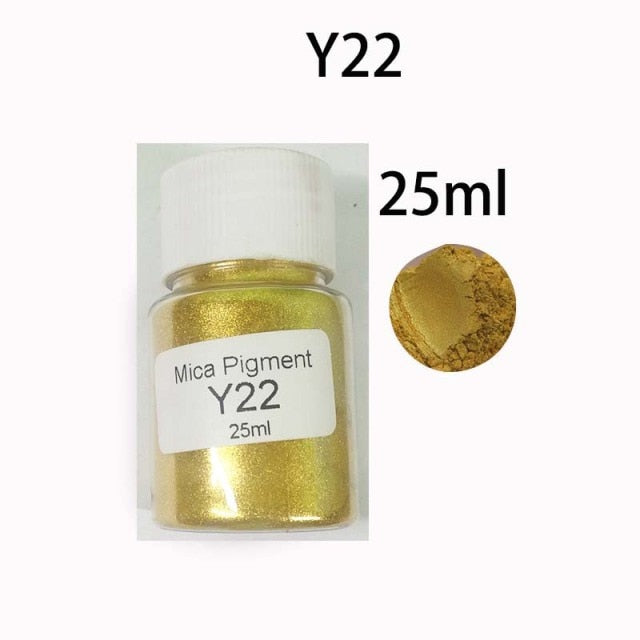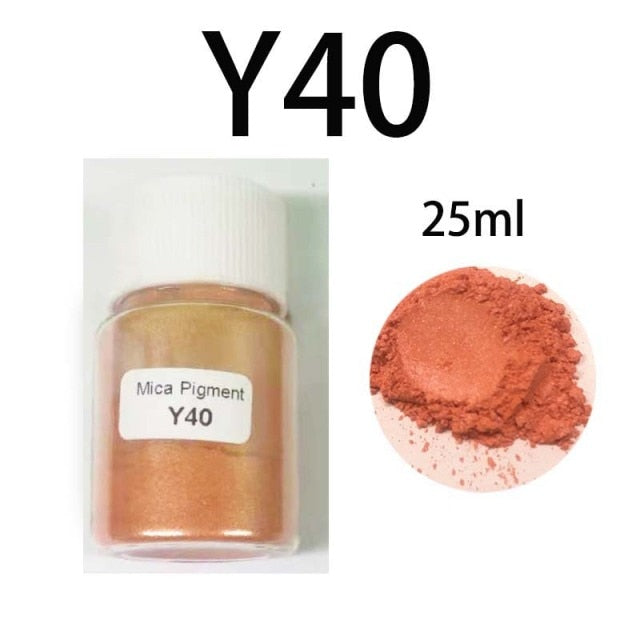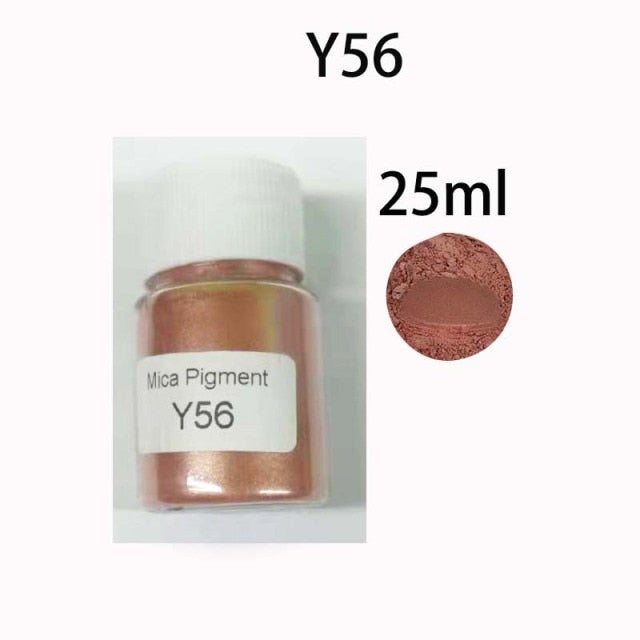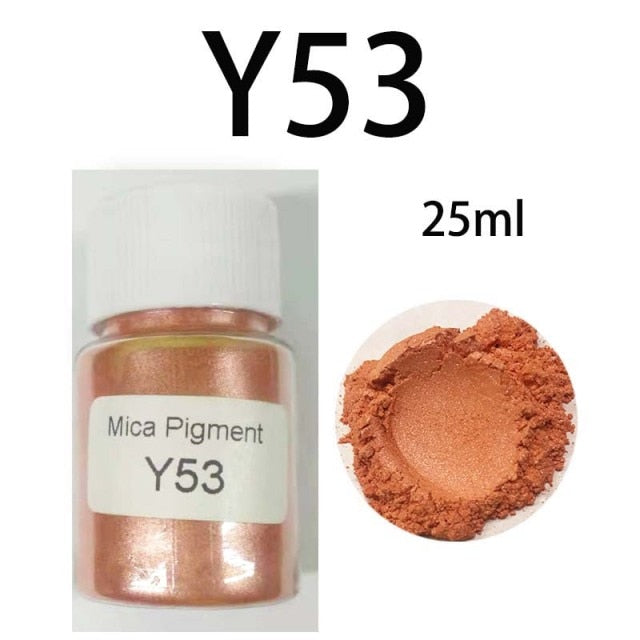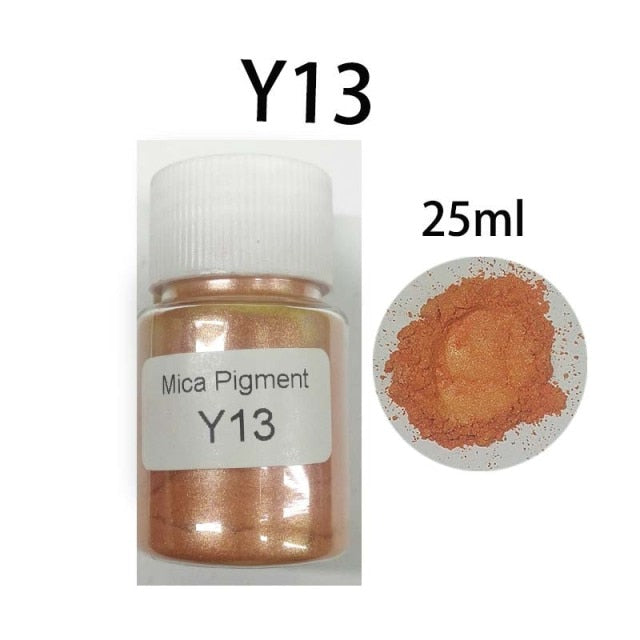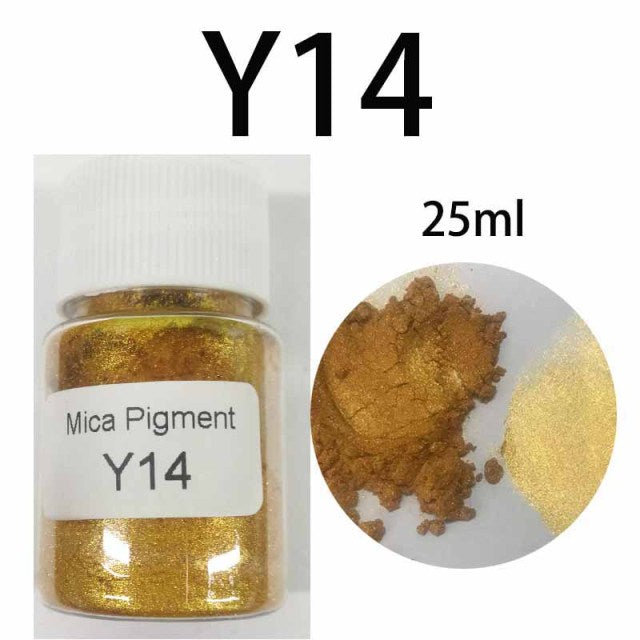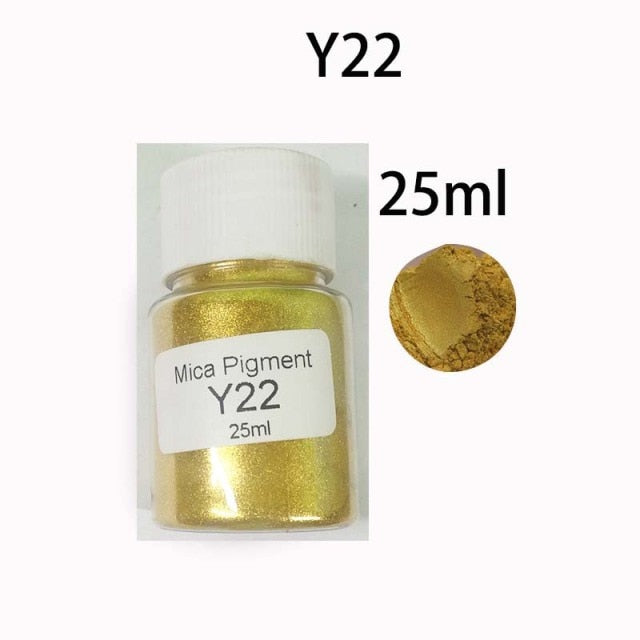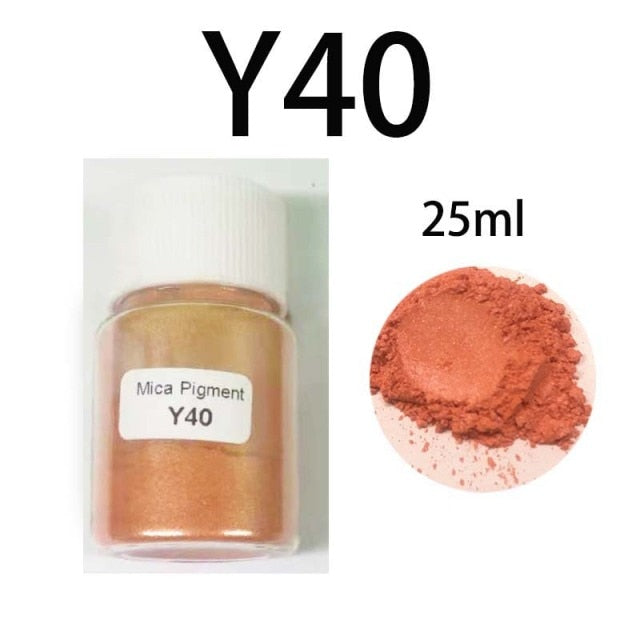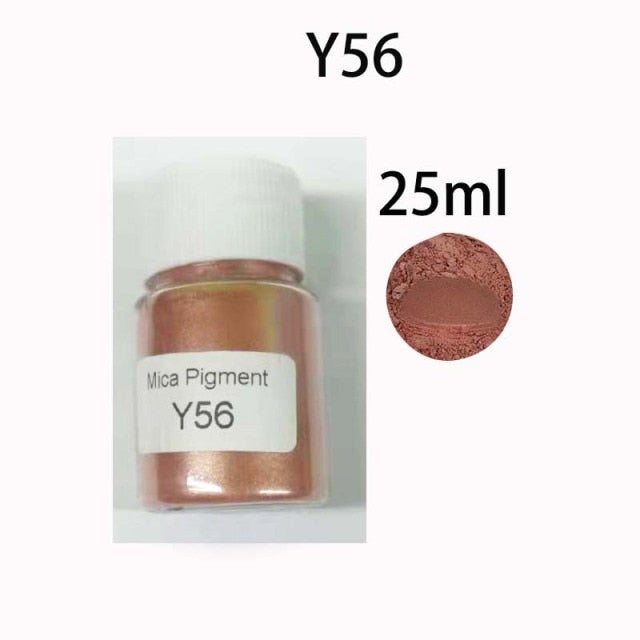 Orange Resin Powder Pigment - Collection "Orange Amber"
Mica Pearl Pigments are made from powdered mica. They are not metal, will never rust or tarnish and are completely non-toxic. They may be used for hundreds of art & craft applications and applied to virtually any surface when mixed with an appropriate medium. They may also be used dry onto Polymer Clays and then sealed with a clear varnish after baking.
Suitable for RESIN ART
Following are just a few uses for these pigments: Resin Artworks - Do not extend 10% ratio - add less for transparent effect and more for opague effect.
Surface decorating for Slime, Polymer Clays, Stamping onto polymer clays or paper, faux-finishing, tole & decorative painting, fine art painting, candle-making, soap-making, calligraphy, sculpture, marbling, papermaking, printing, stenciling and interior decorating.

Please Note: You may notice a variance in visible amounts of powder in containers between different colours - this is because colours weigh different amounts & therefore visually appear different amounts whilst still weighing the correct weight.

NET Volume: 120ml 
Quantity: 1pcs jar
Material: mica
Item weight: 50 gramms

Product Name: mica Powder
function: Decorations
High temperature resistance: yes
safe and non-toxic: yes
Skin contact: yes
application: Resin Art, Eyeshadow etc.
Contact Me to get Free Mock up on Your wall
Chat Now - Send me a photo of Your wall and get Free Mock Up
Click "Chat" icon on right bottom corner of the page