25% OFF ALL Prints & Originals & Free Shipping. Offer applies at Check out. 3 Days Only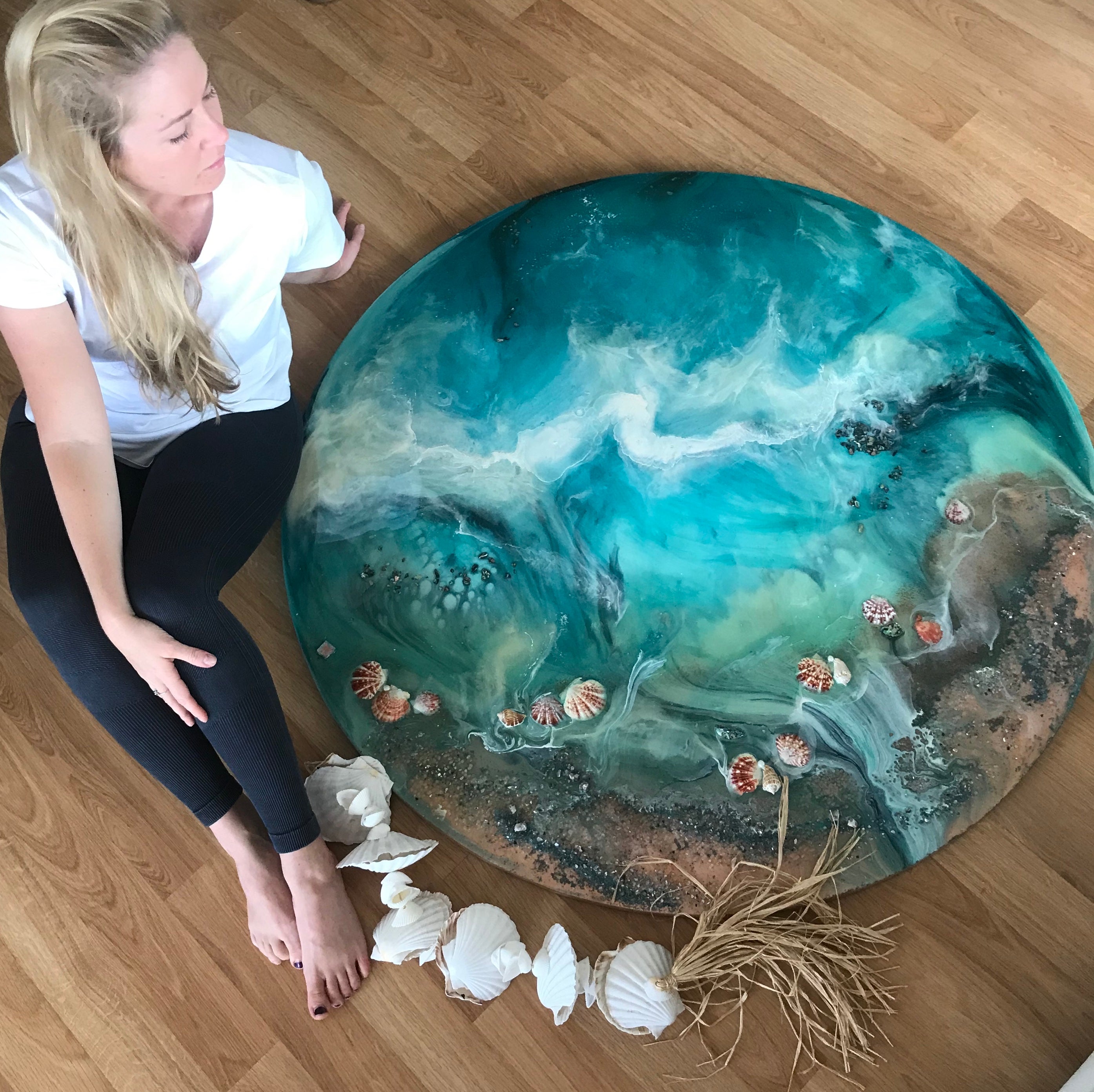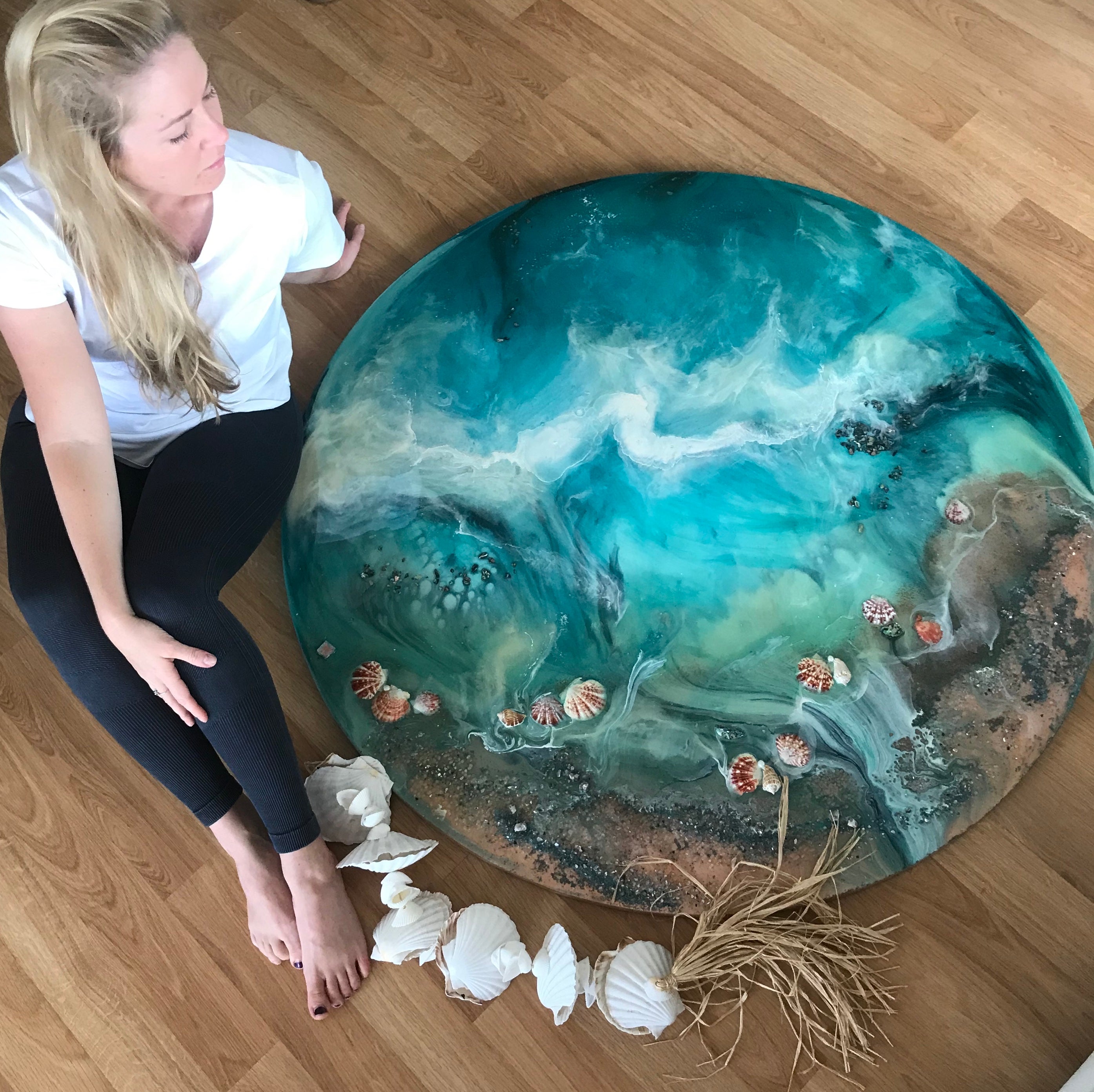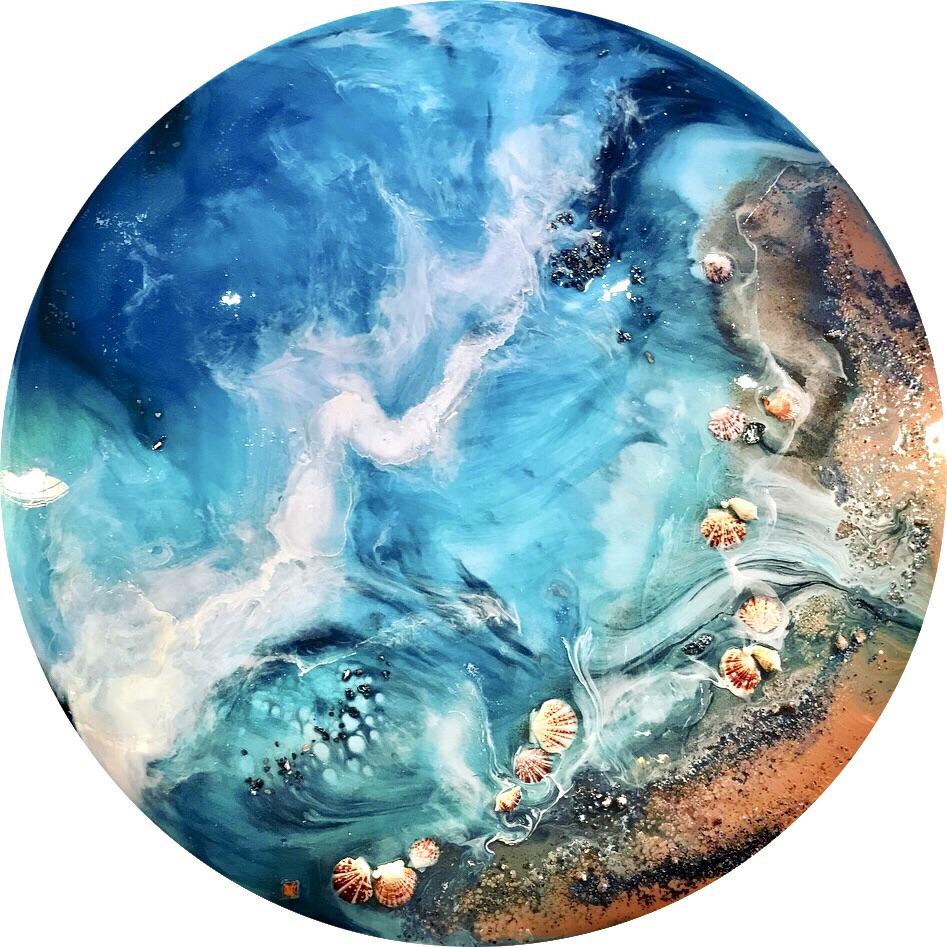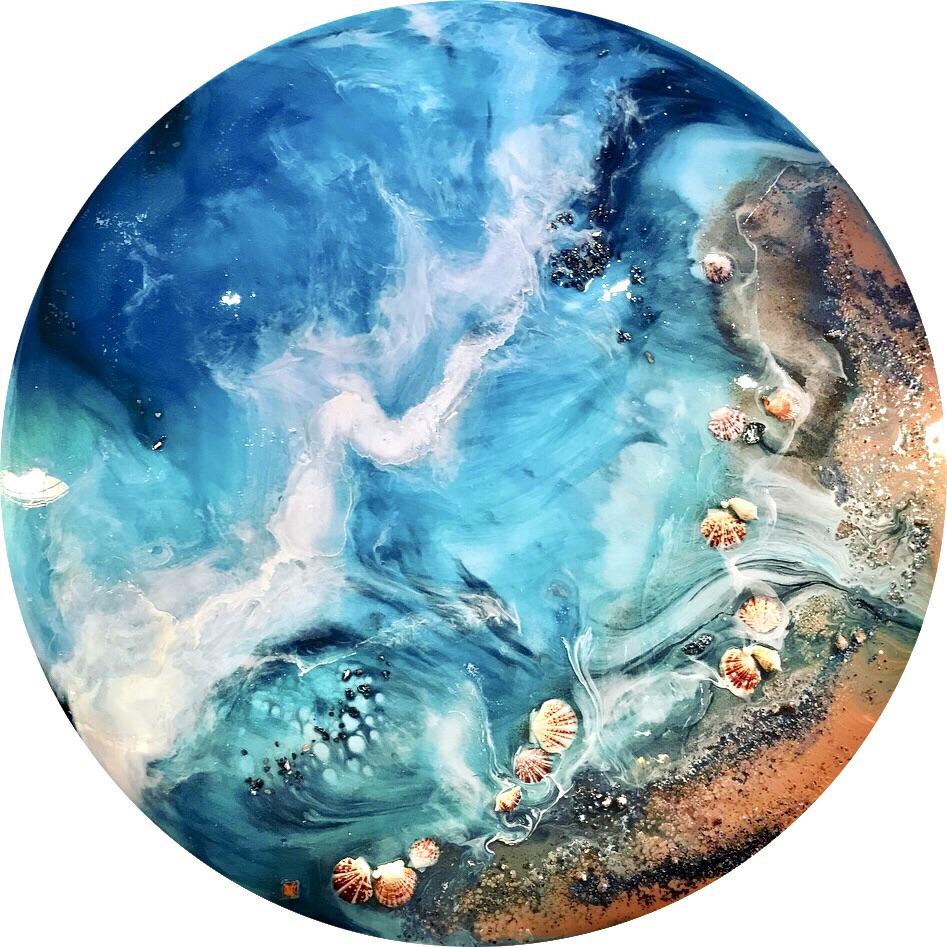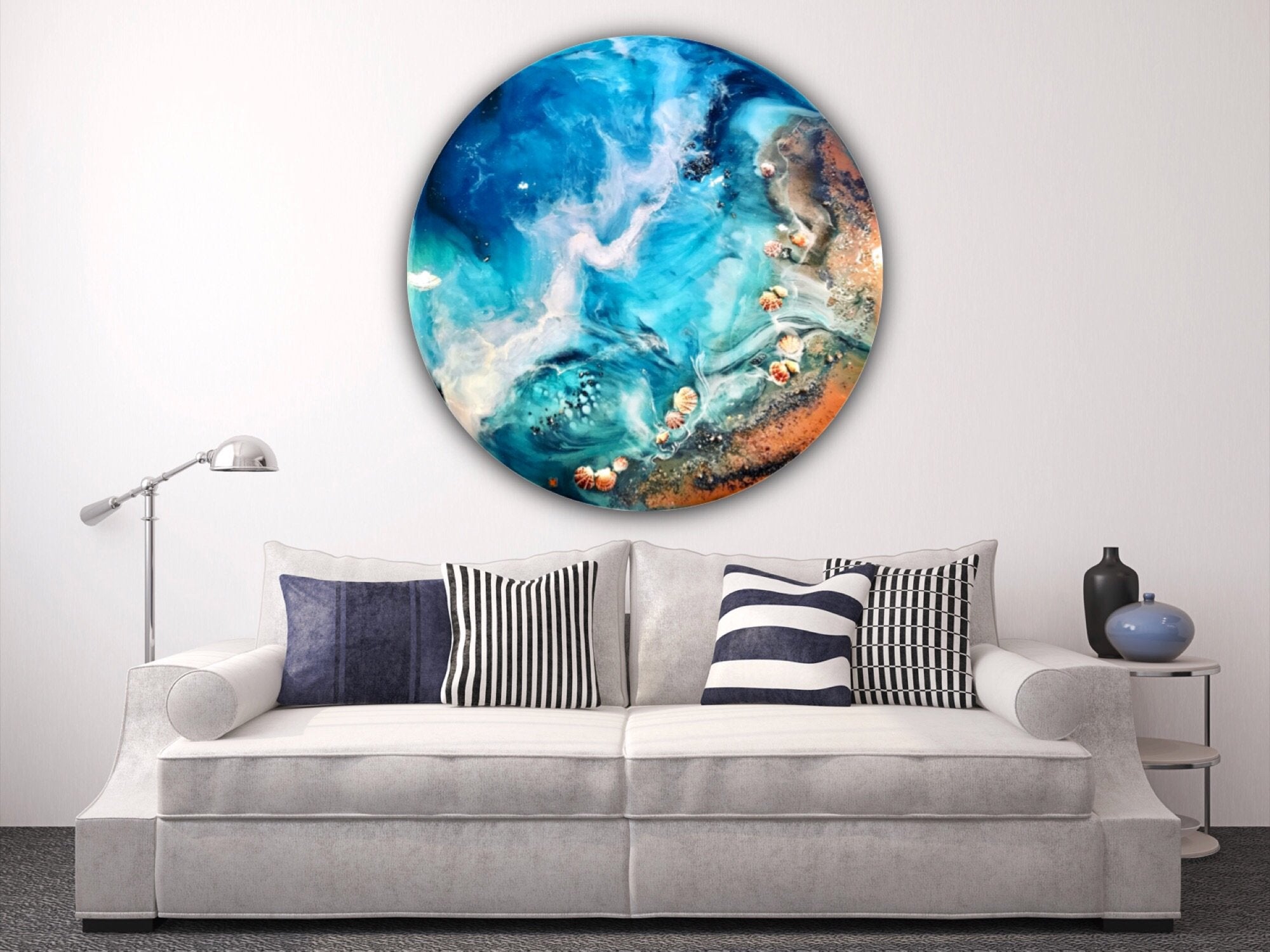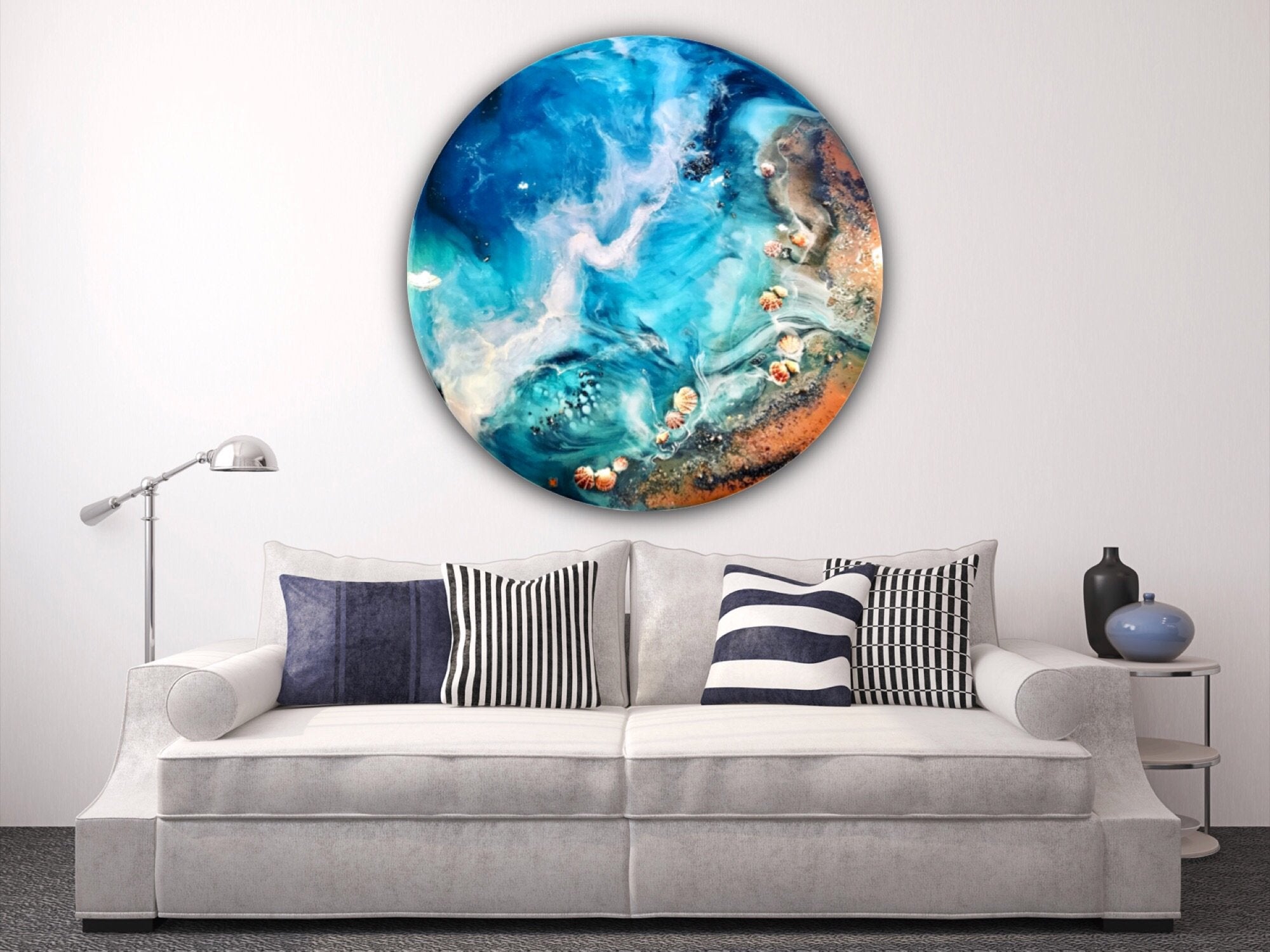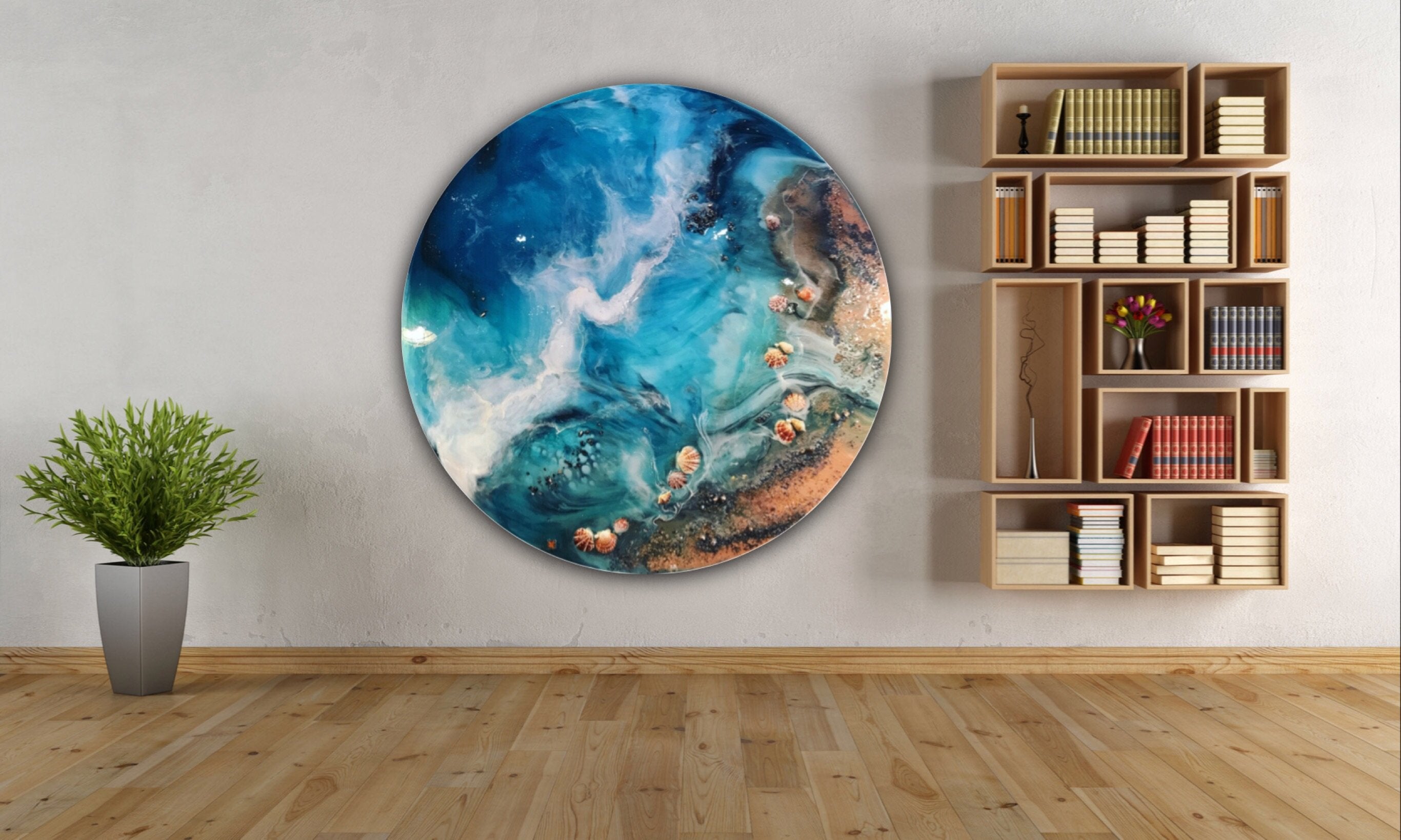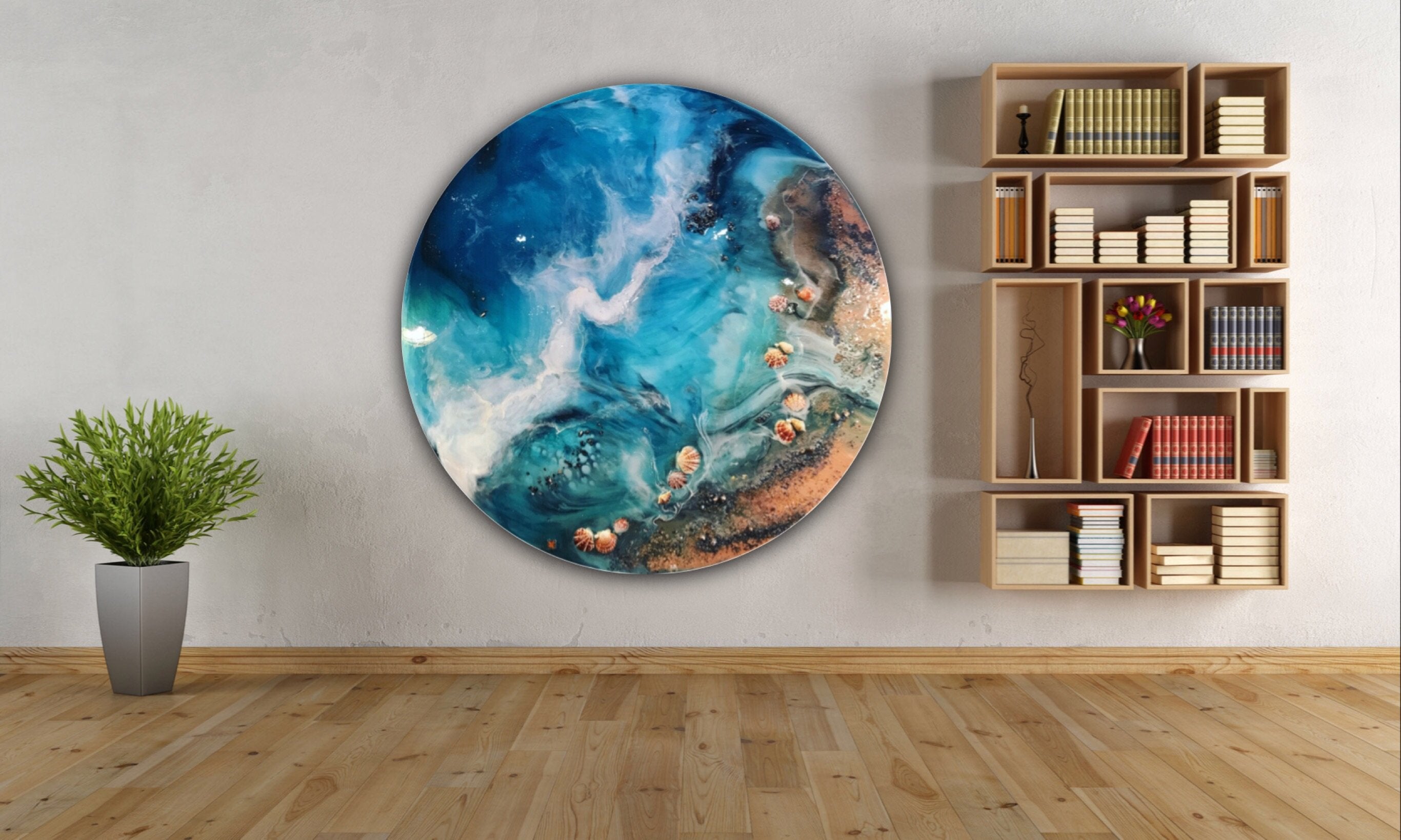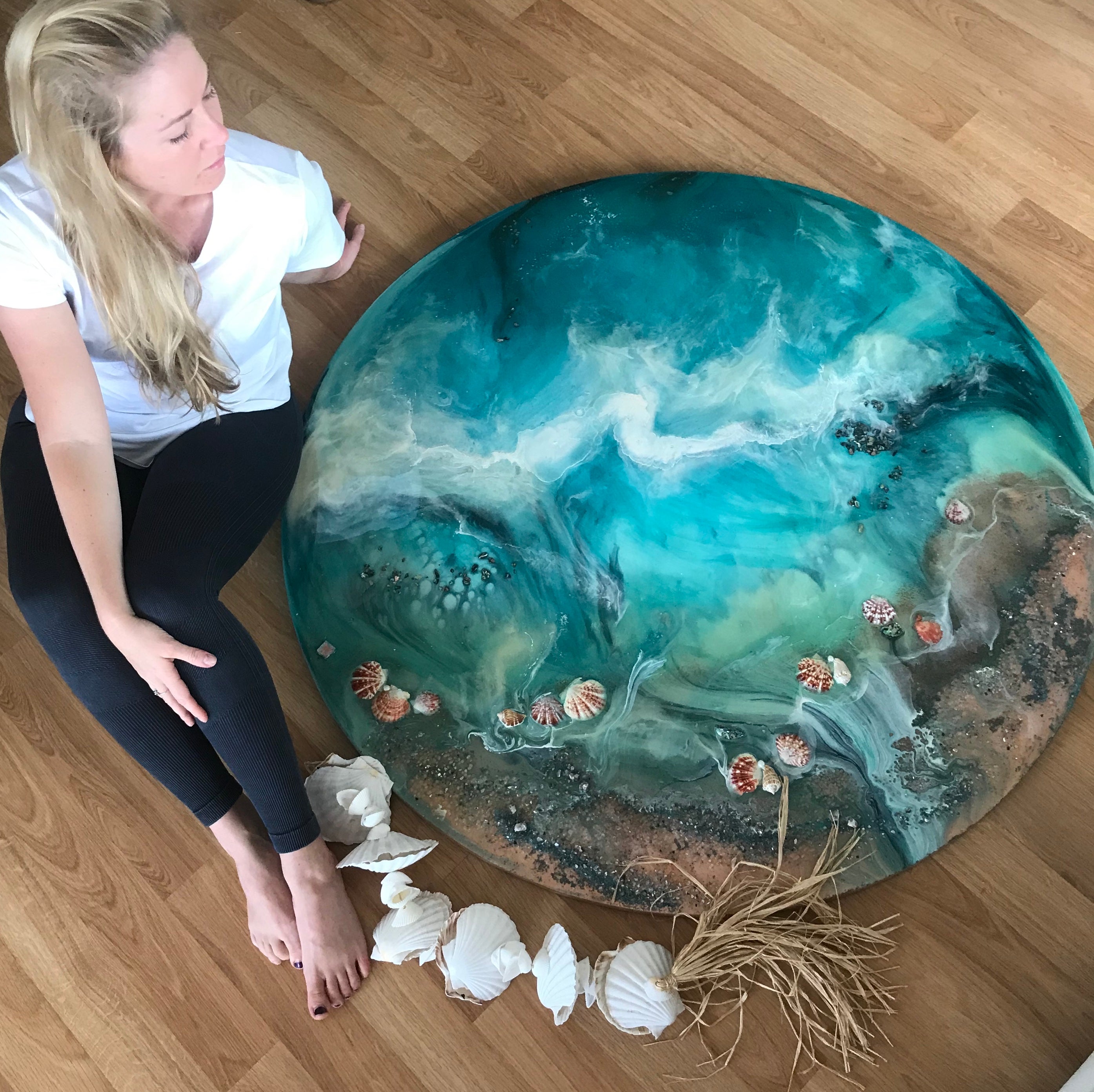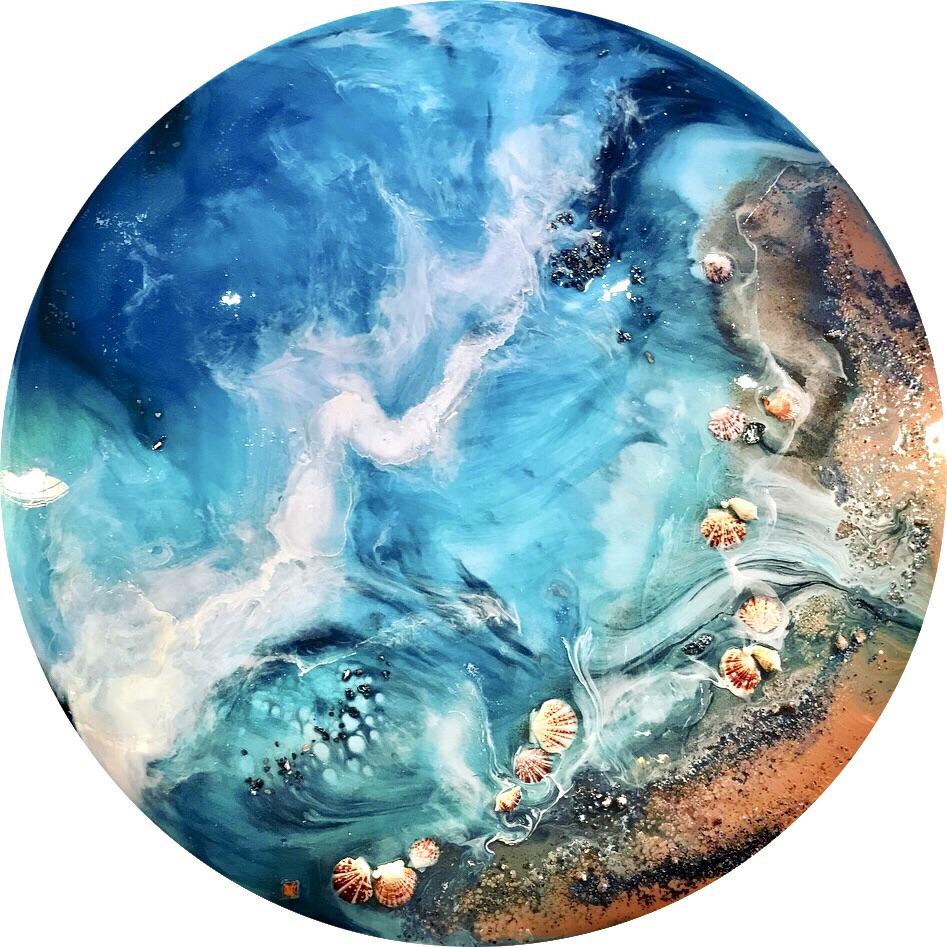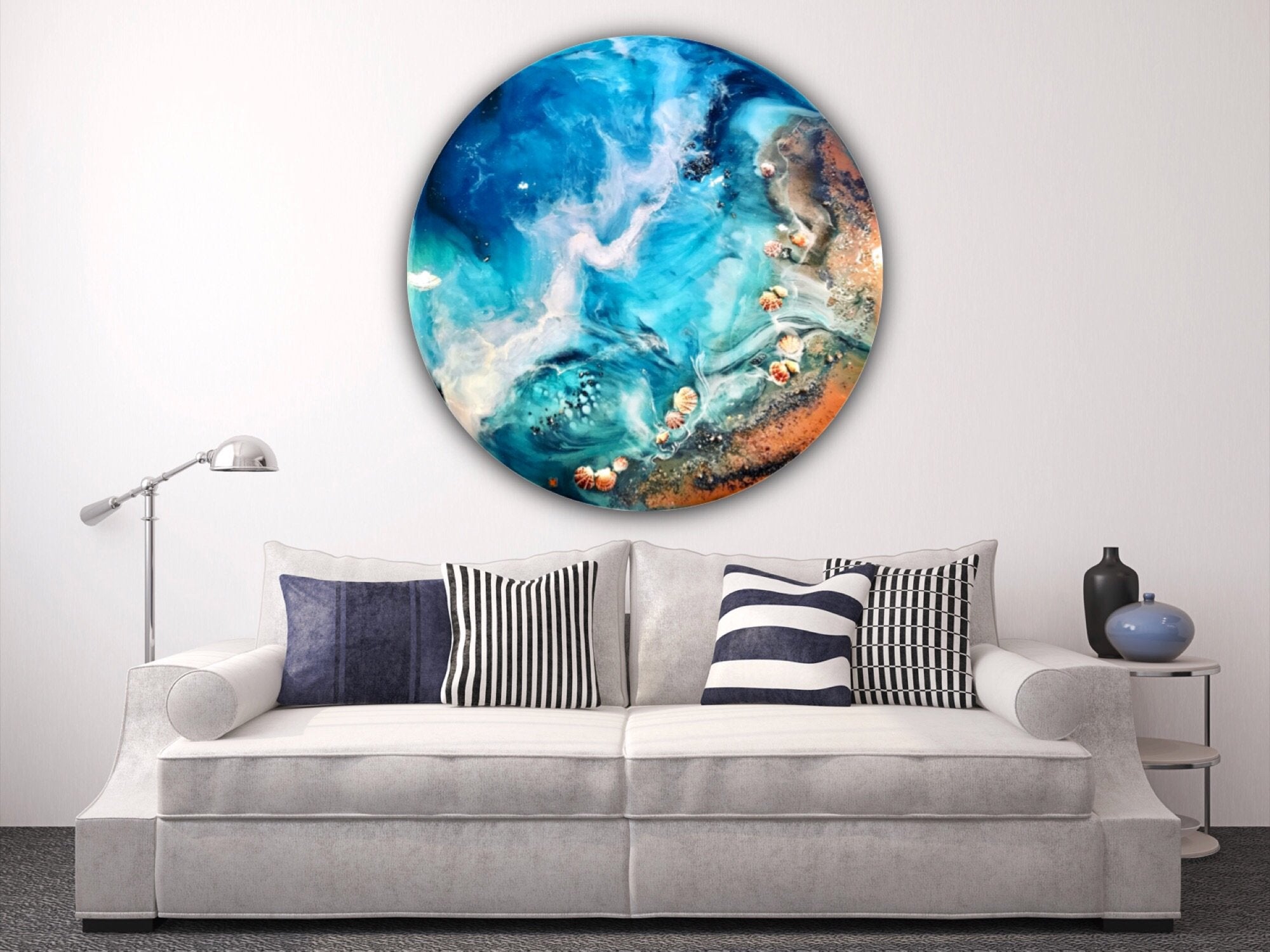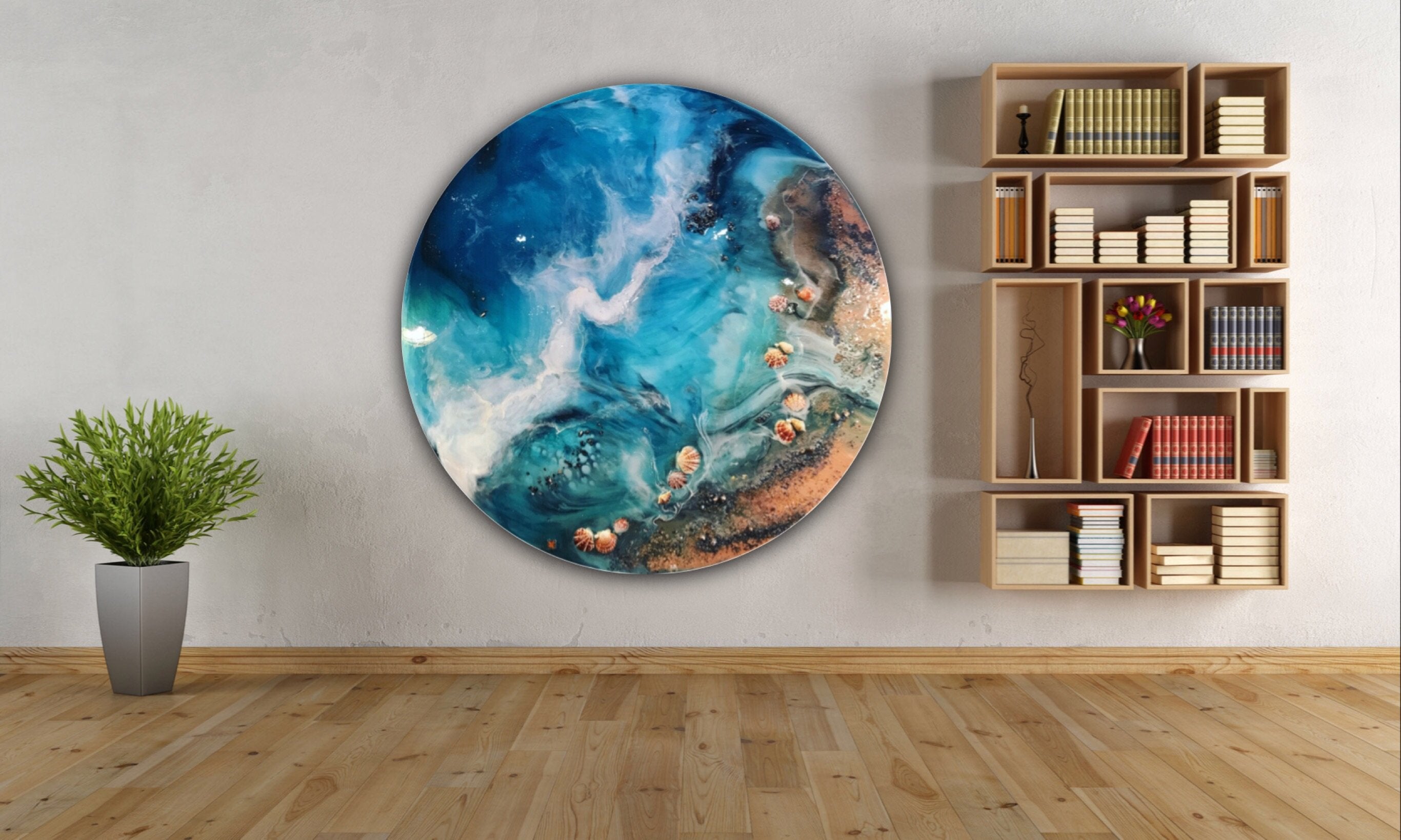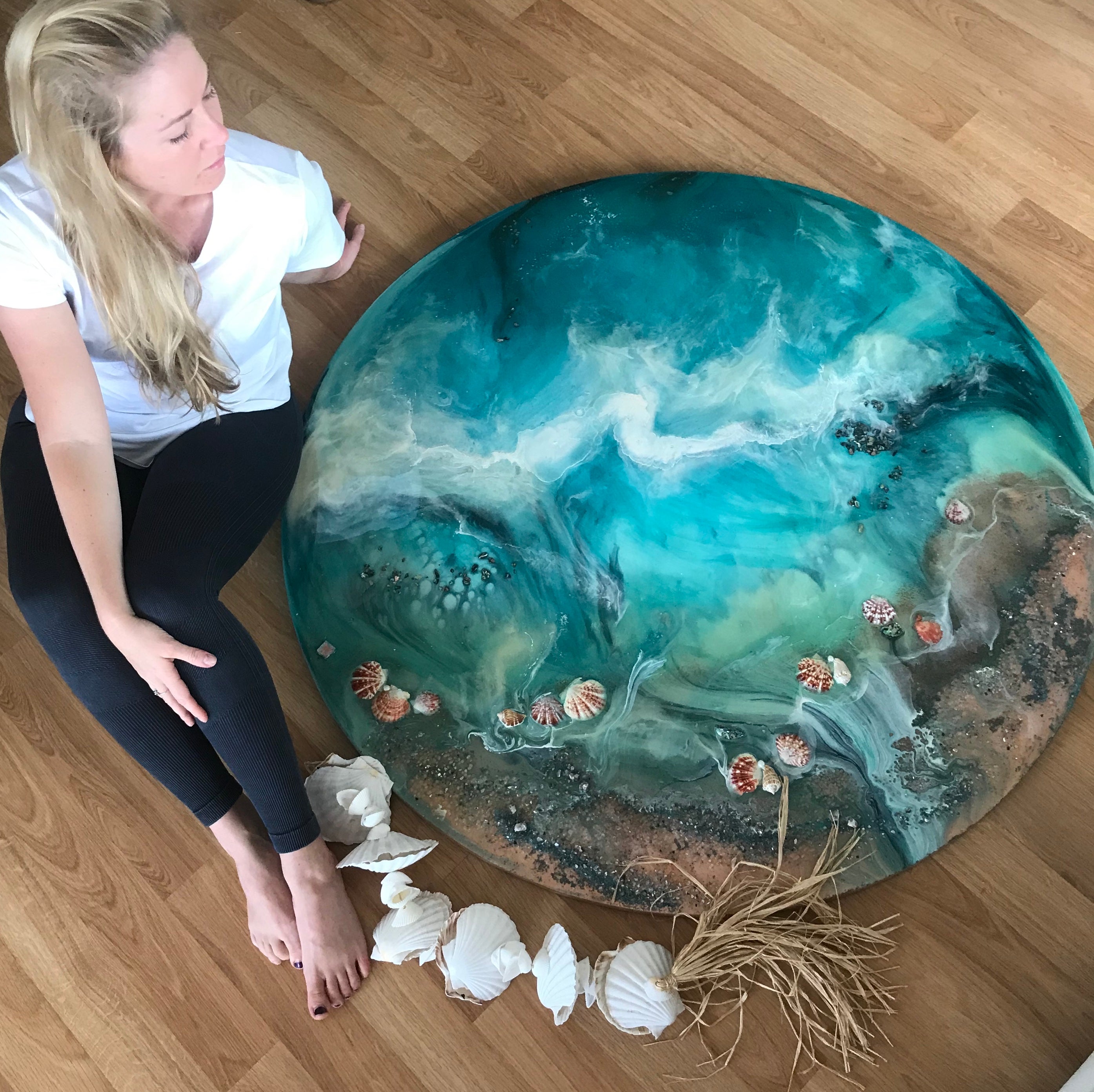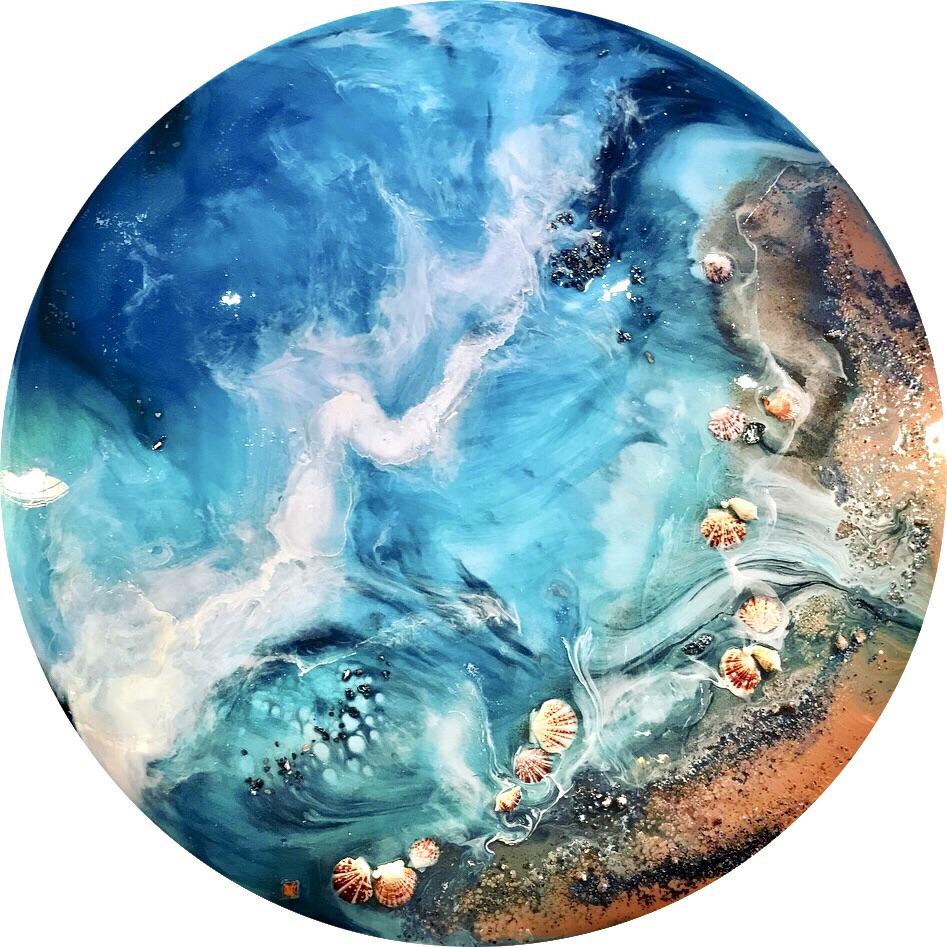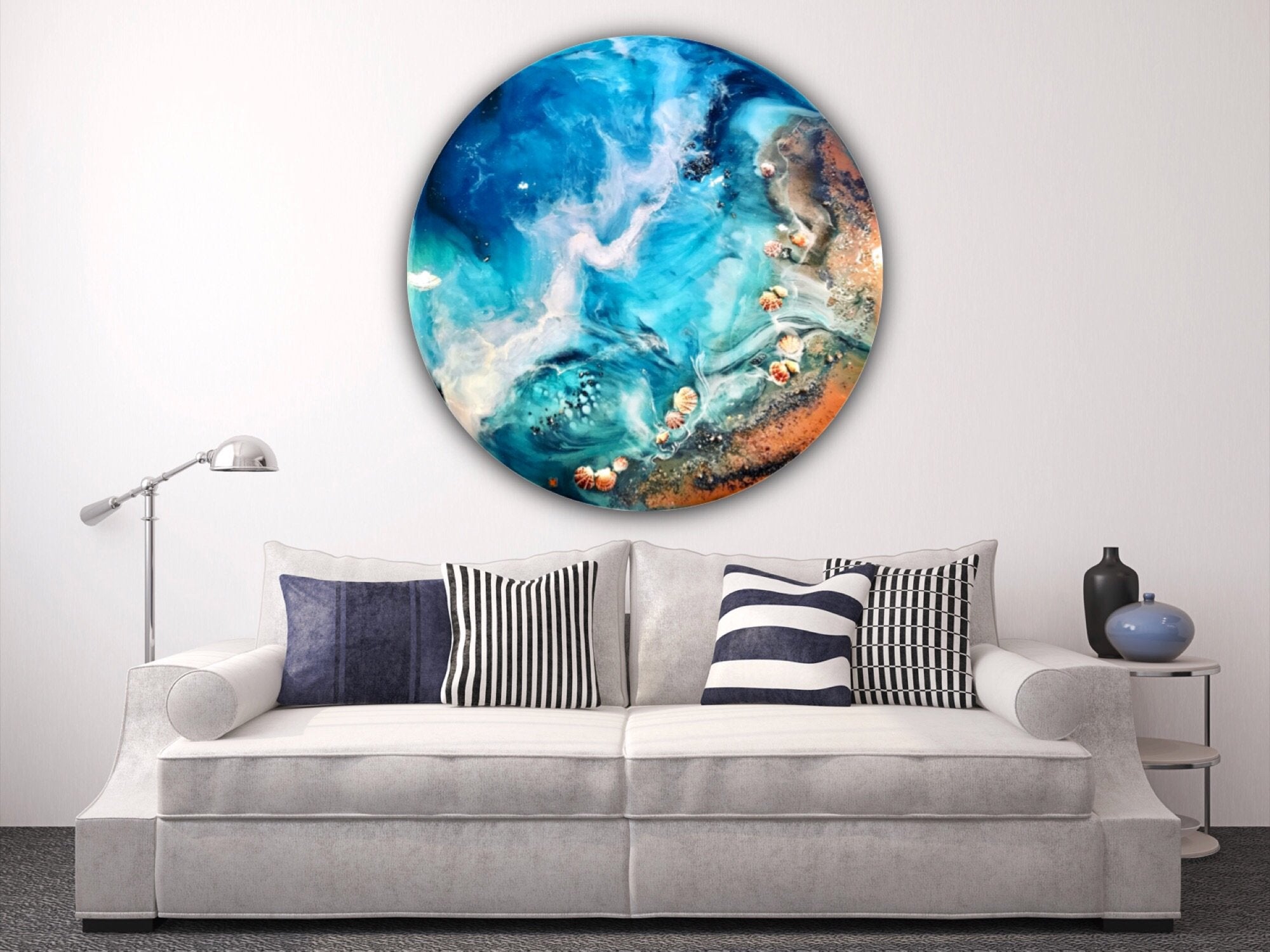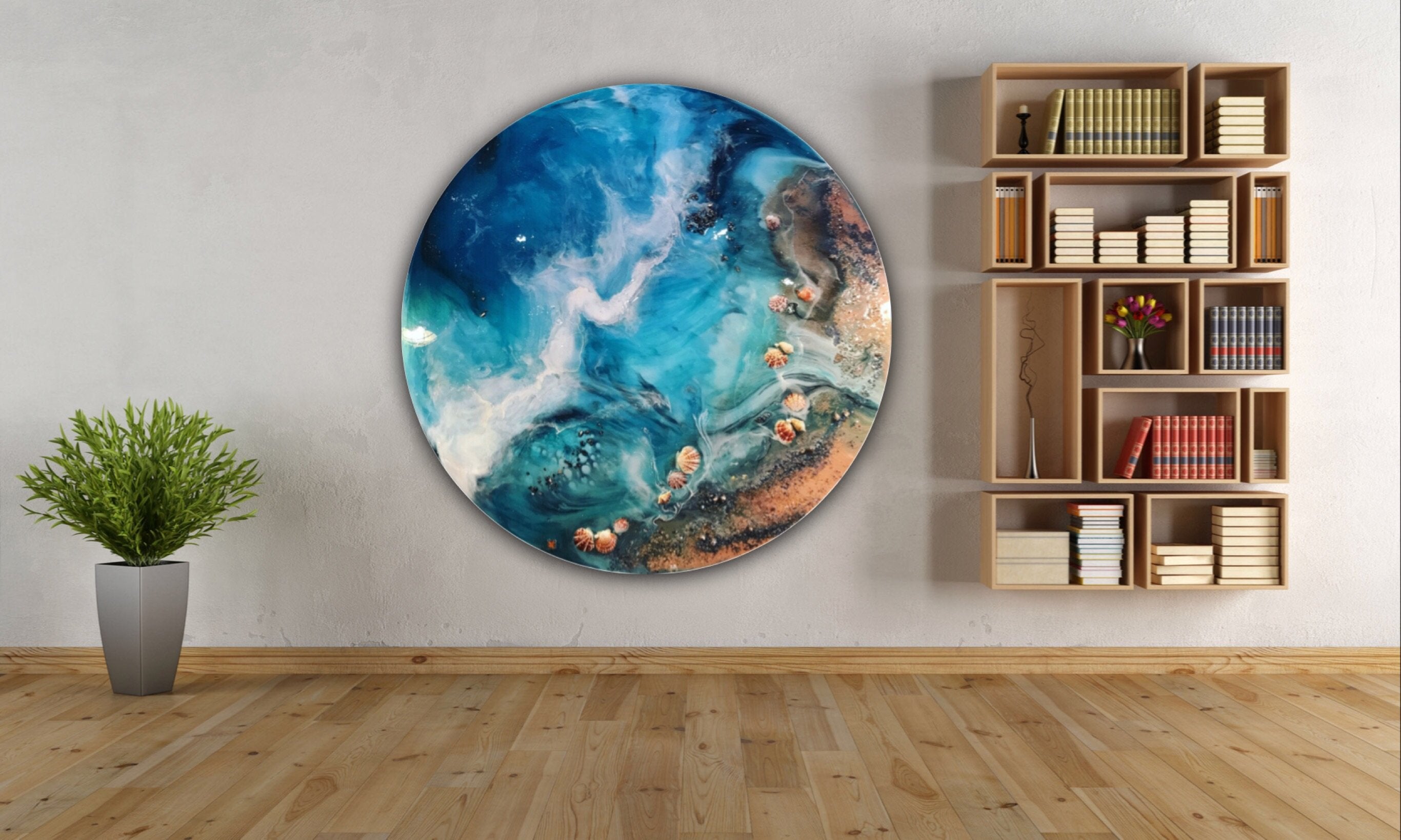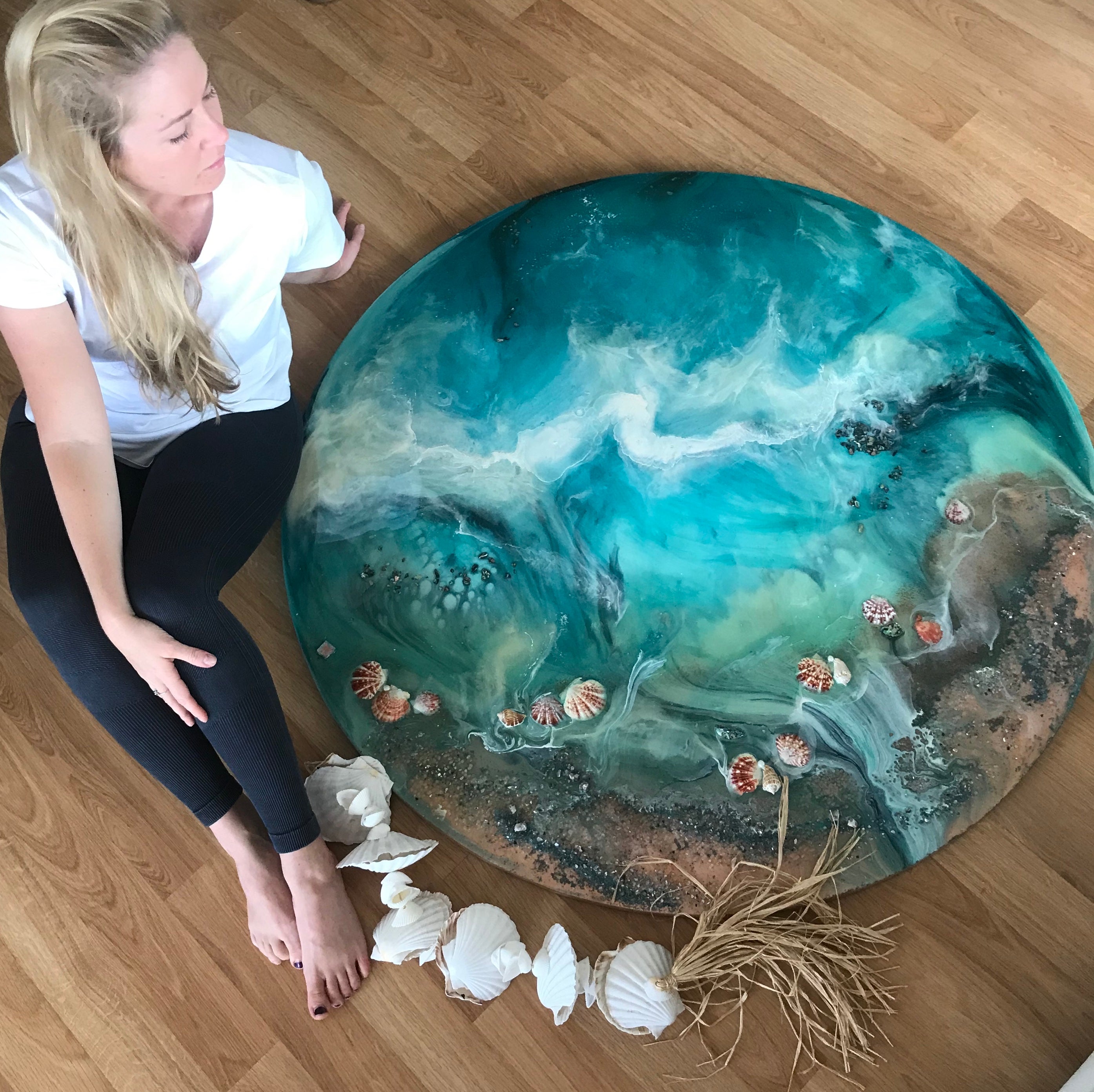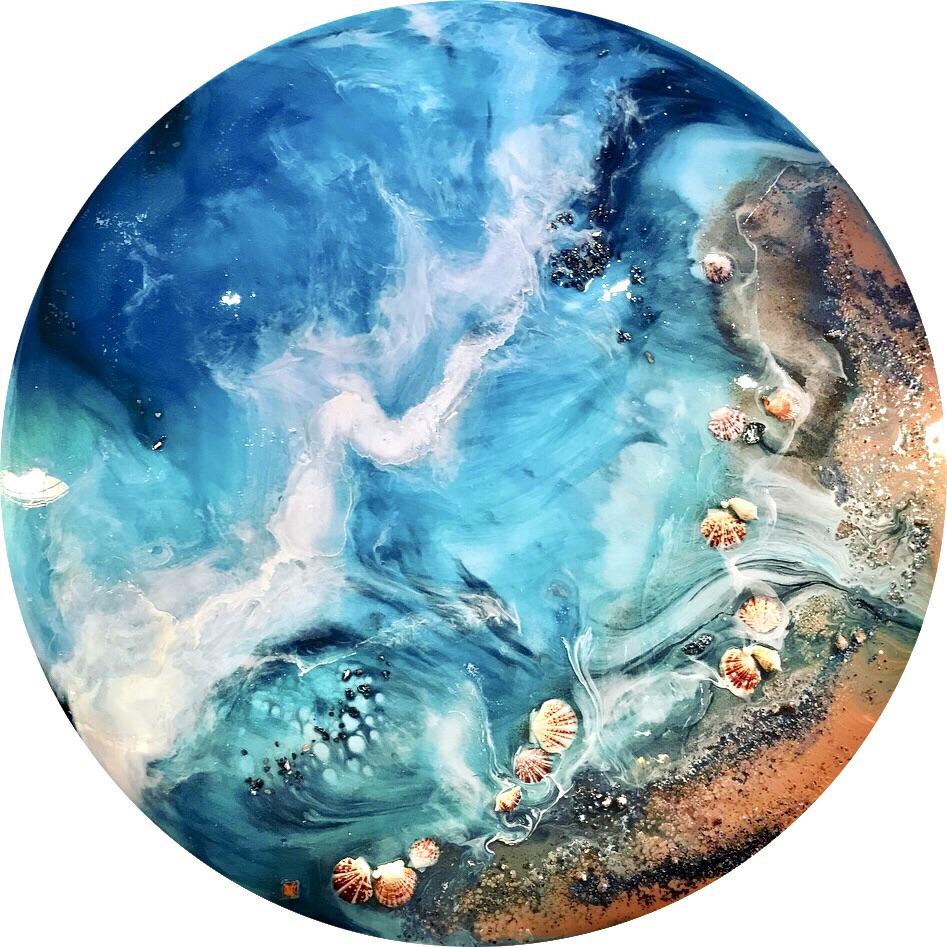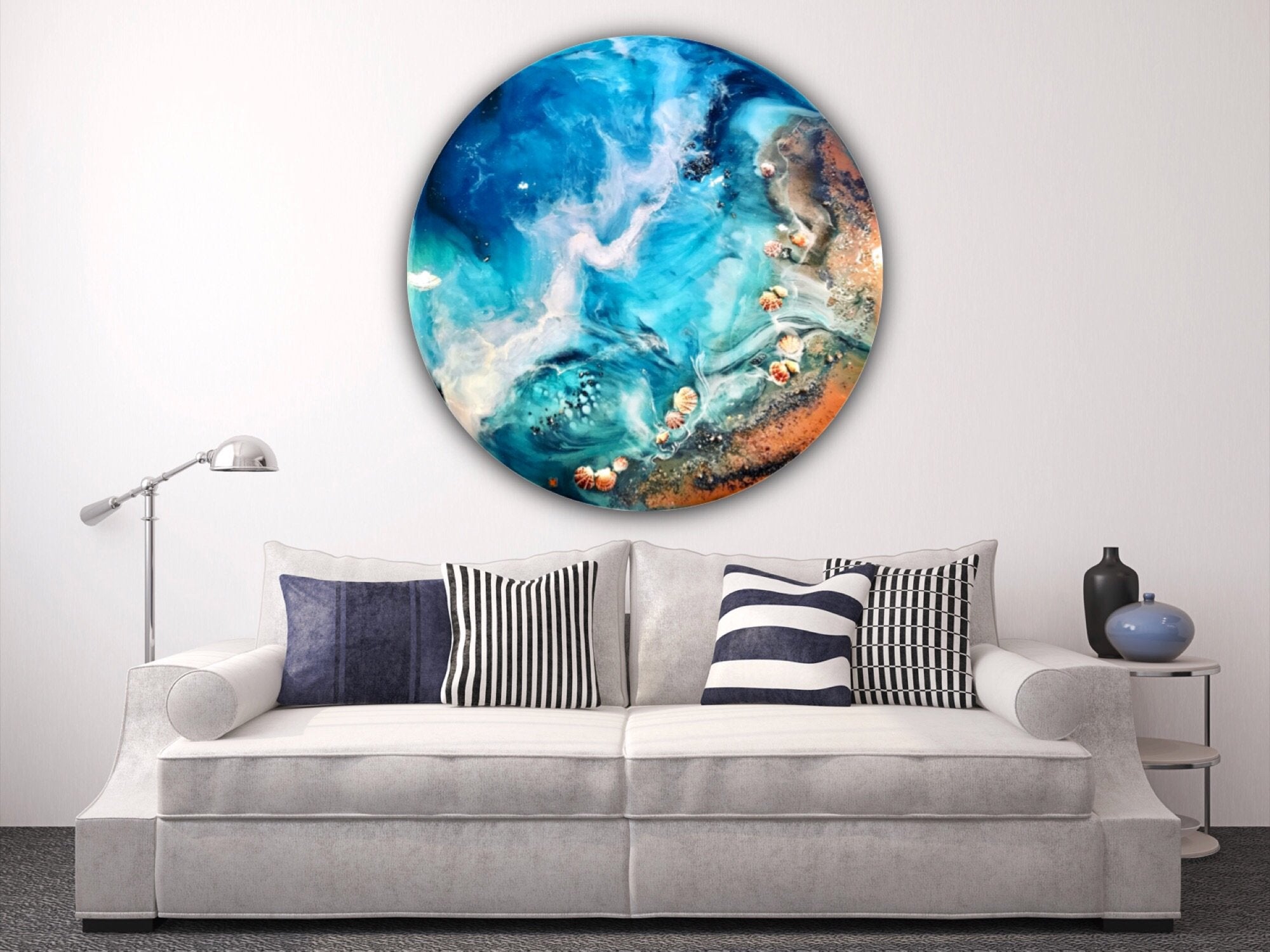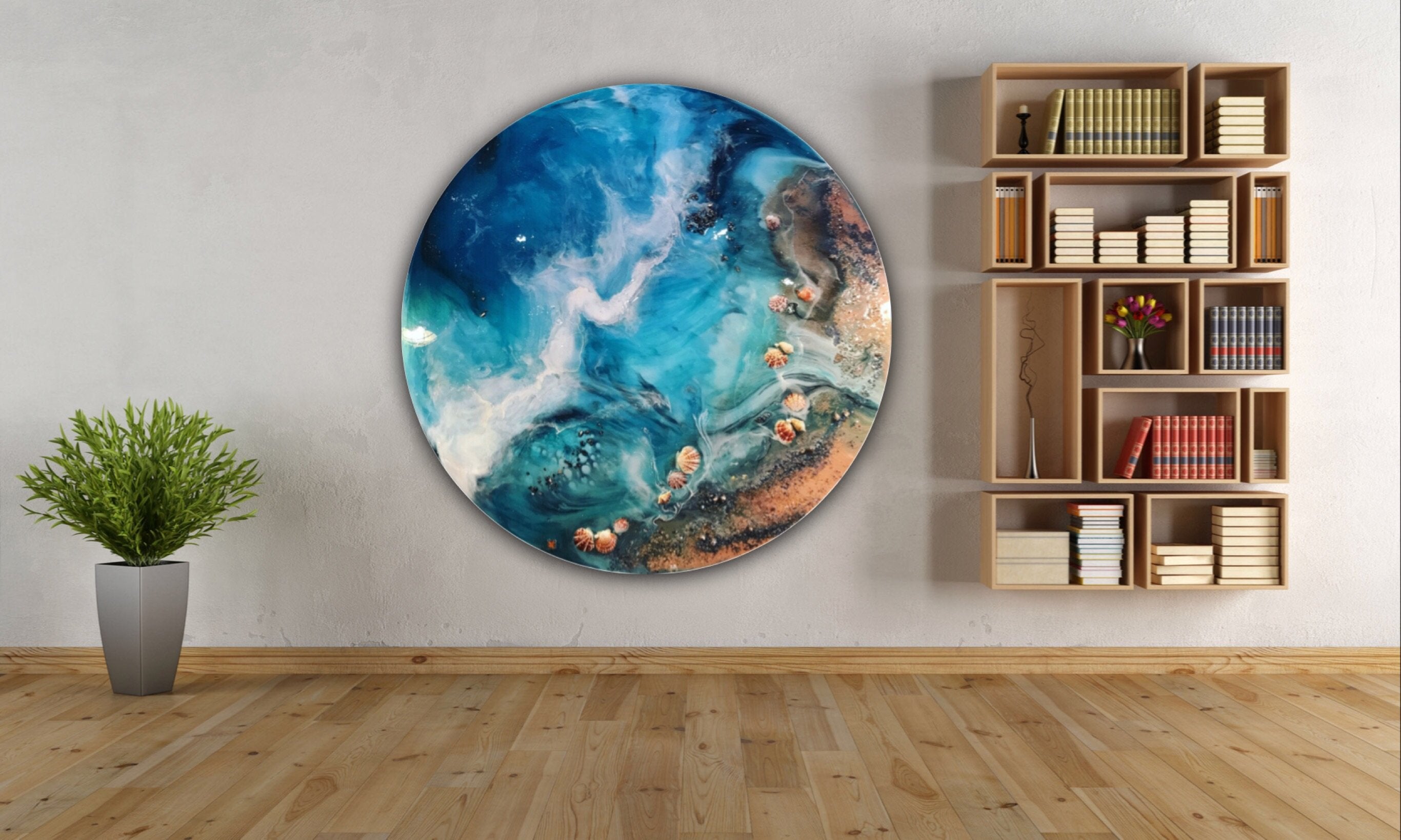 Mermaid. Large Green Abstract Ocean Artwork.
Round COMMISSION. Custom Order of Circular Artwork. MADE TO ORDER CUSTOM ARTWORK
Enjoy whimsical Deep teal and nude pink coastal beauty , perfect summer getaway - well this Abstract Seascape  painting with soft teal waters and Tiger Seashells Will take u far far away. 
Artwork on Canvas: Mixed media, Liquid Glass, resin 
 This abstract ocean Artwork uses vibrant turquoise, crisp white, and warm navy blue to transport you to a different, untouched world.
Features:
Shimmering Iridescent Hymn to coastal beauty
Sophisticated Real Pearl and Seashells accents
Epoxy resin coating for preservation
Paintings on photo - SOLD and available as a similar looking COMMISSION.

Fully customisable painting - shape/size/color/gemstones/seashells. If you like something but want it in different colors or size - Commission is for you.
 Commission may have similar colors/gemstones/seashells/composition however due to liquid medium - the shapes and lines will always be different and unique. To order similar looking custom artwork proceed with the order here or via COMMISSION Page. 
Contact Me to get Free Mock up on Your wall
Chat Now - Send me a photo of Your wall and get Free Mock Up
Click "Chat" icon on right bottom corner of the page