25% OFF ALL Prints & Originals & Free Shipping. Offer applies at Check out. 3 Days Only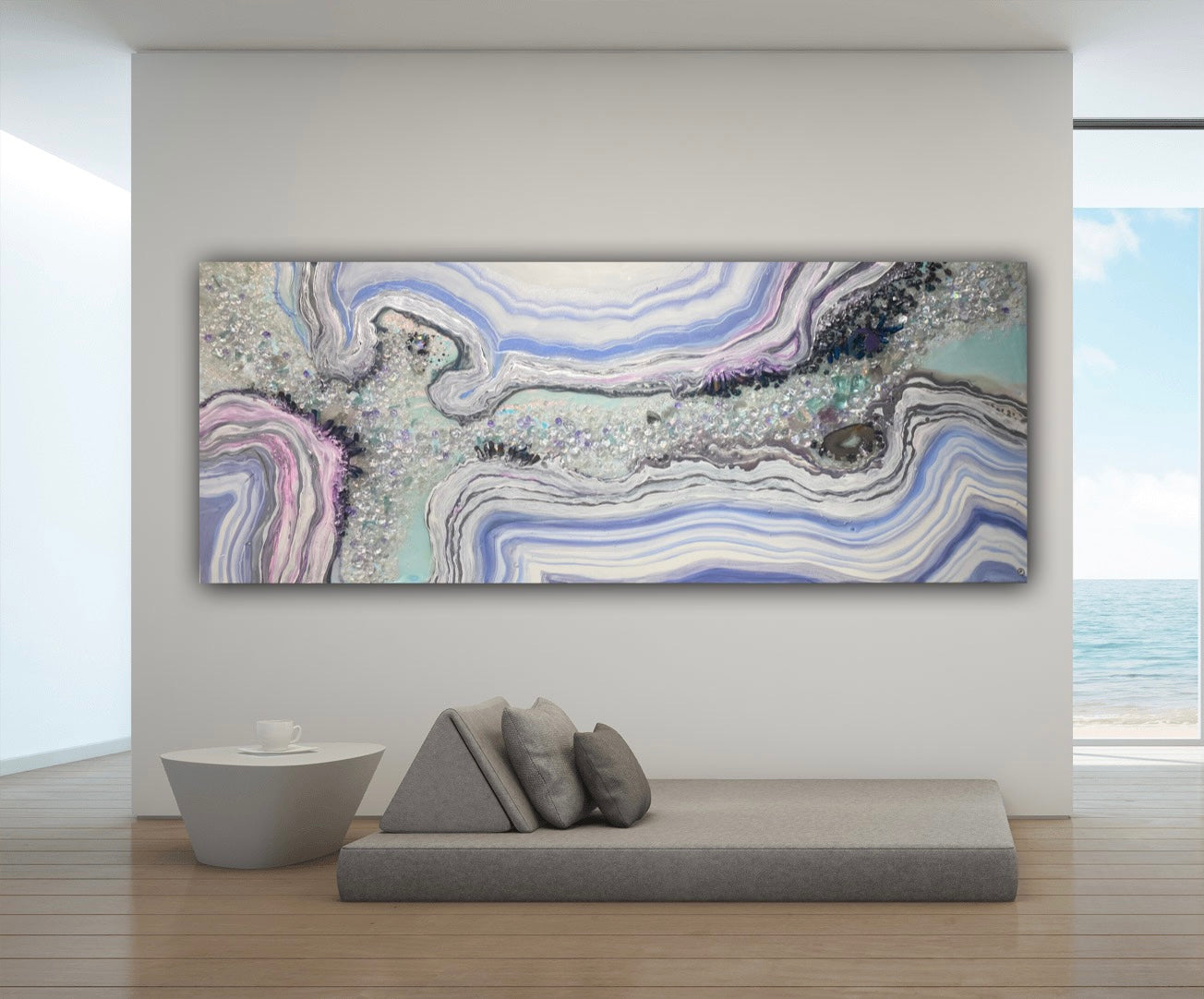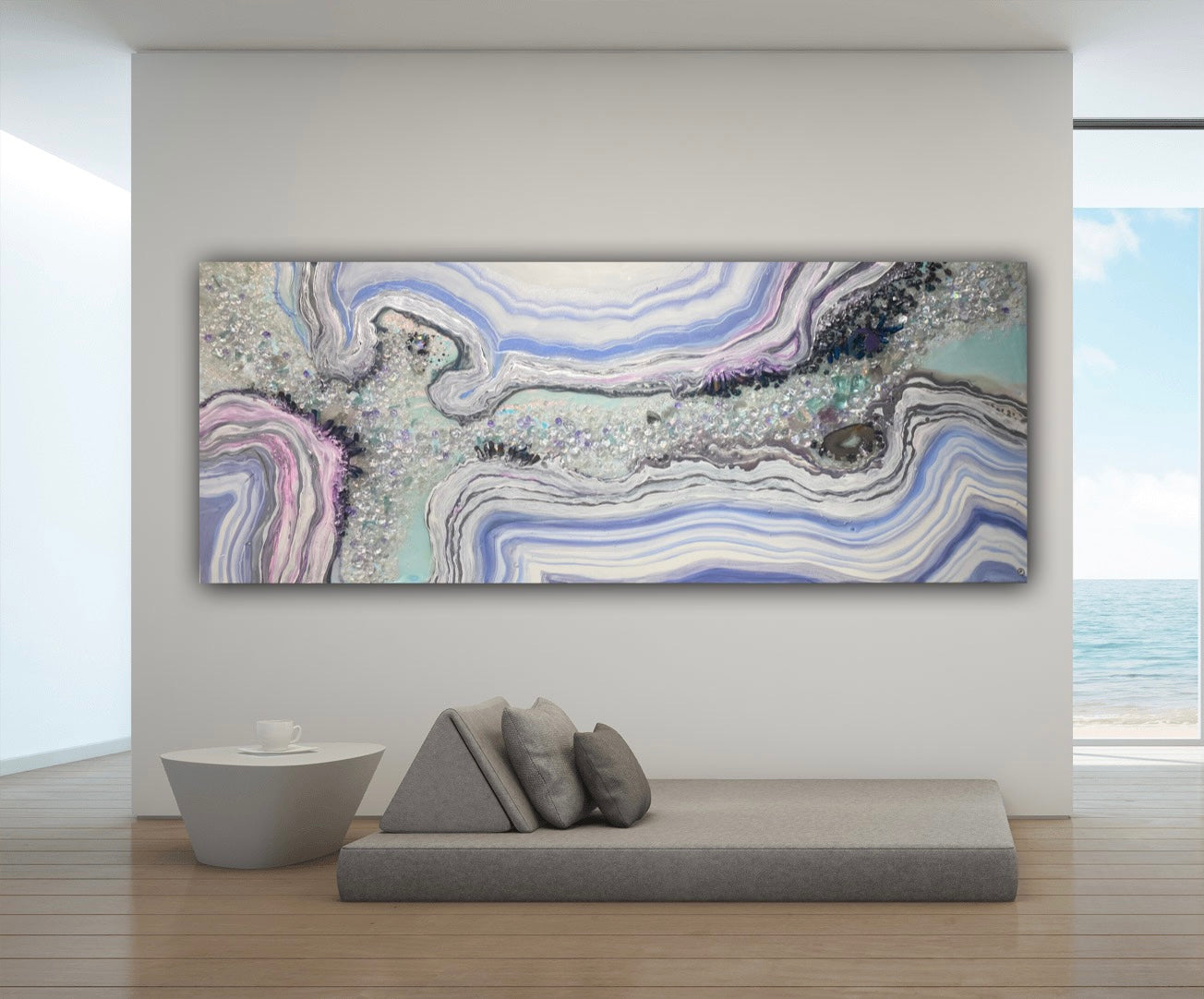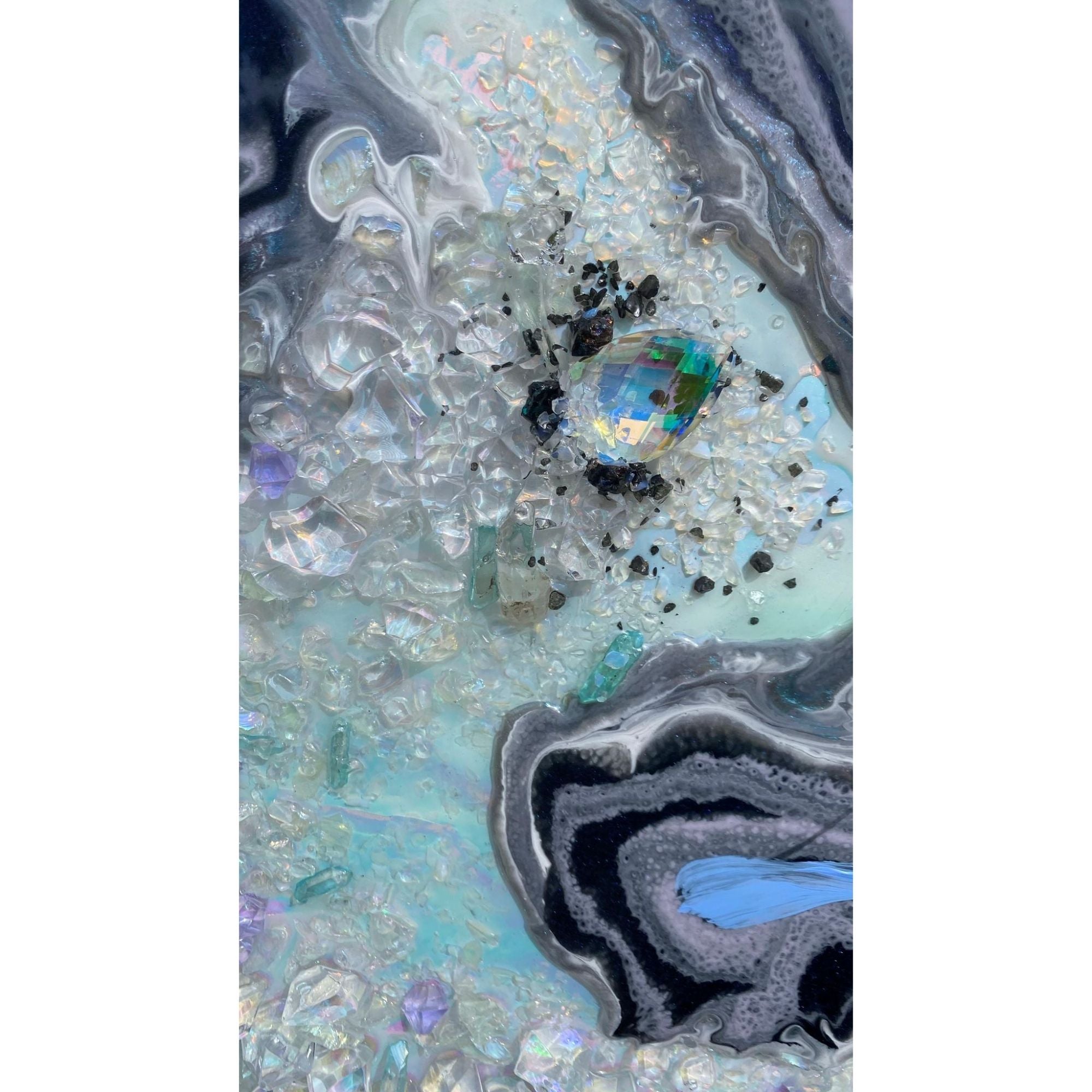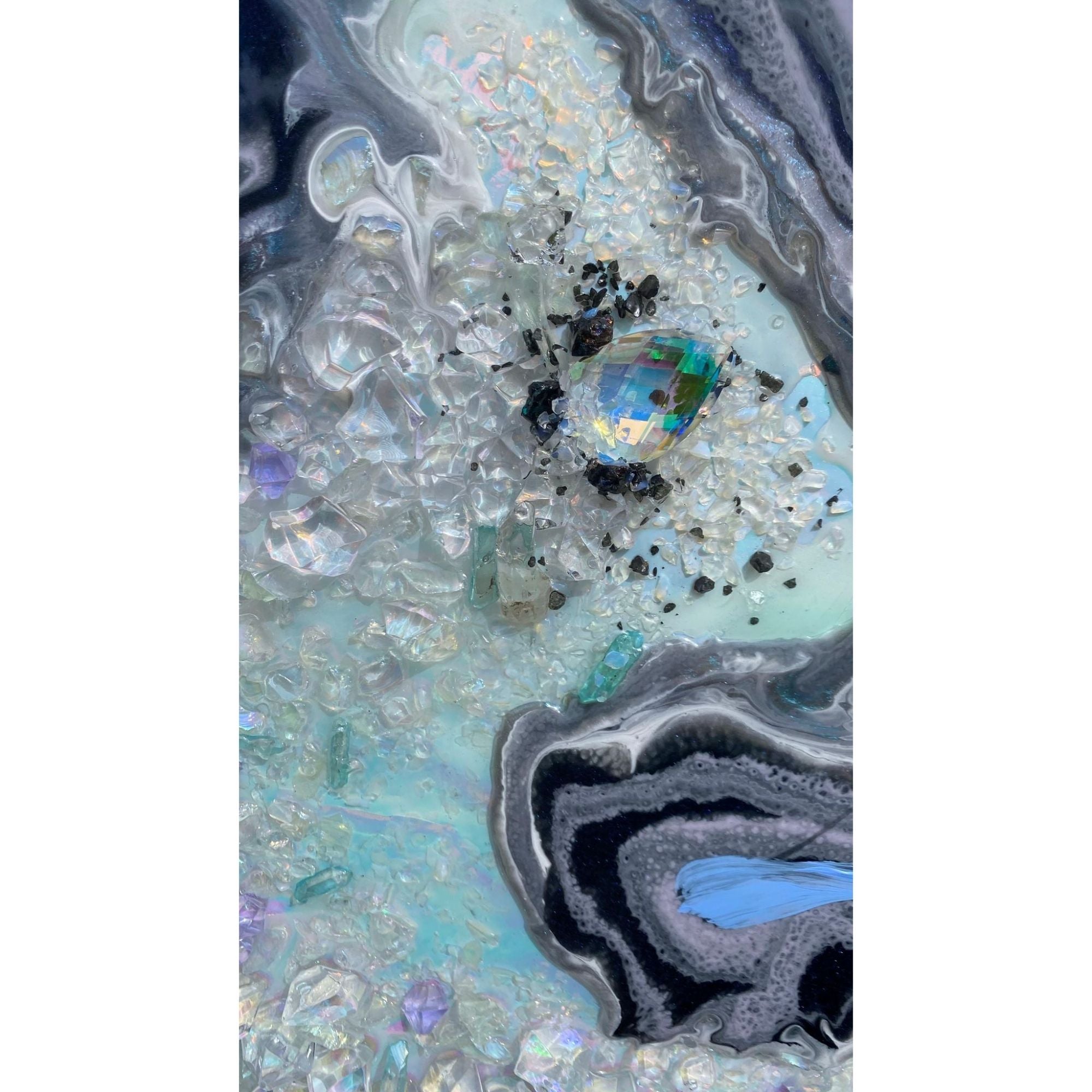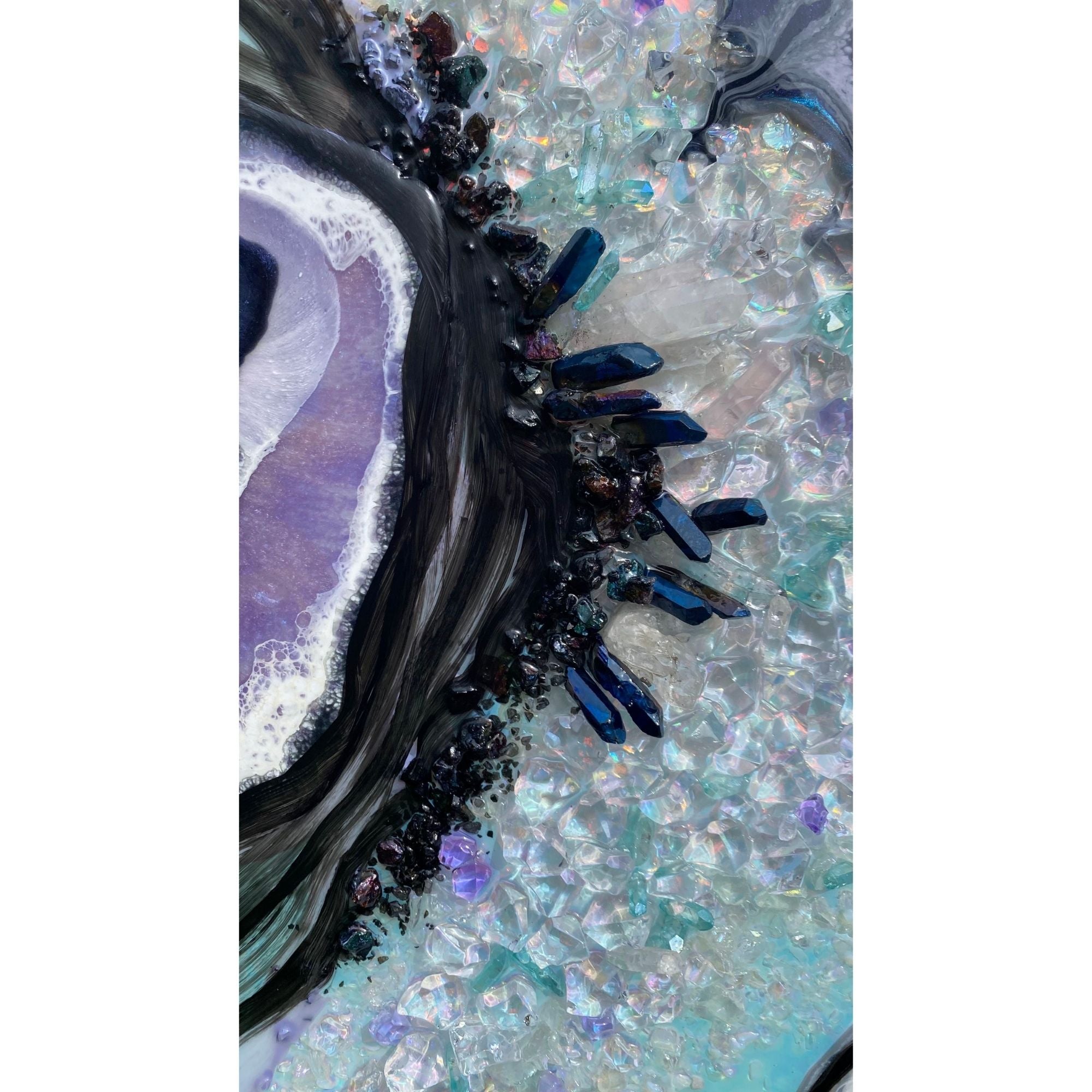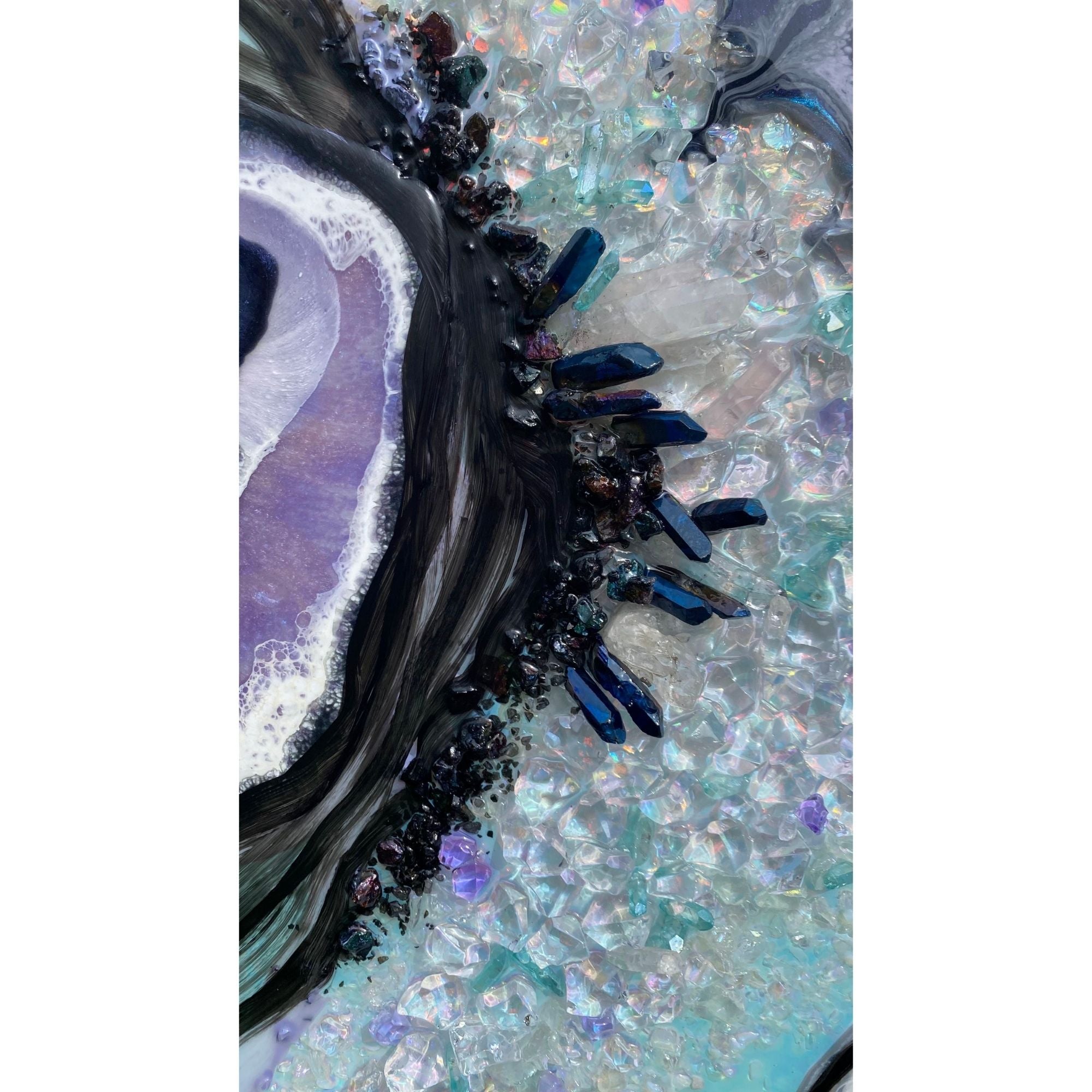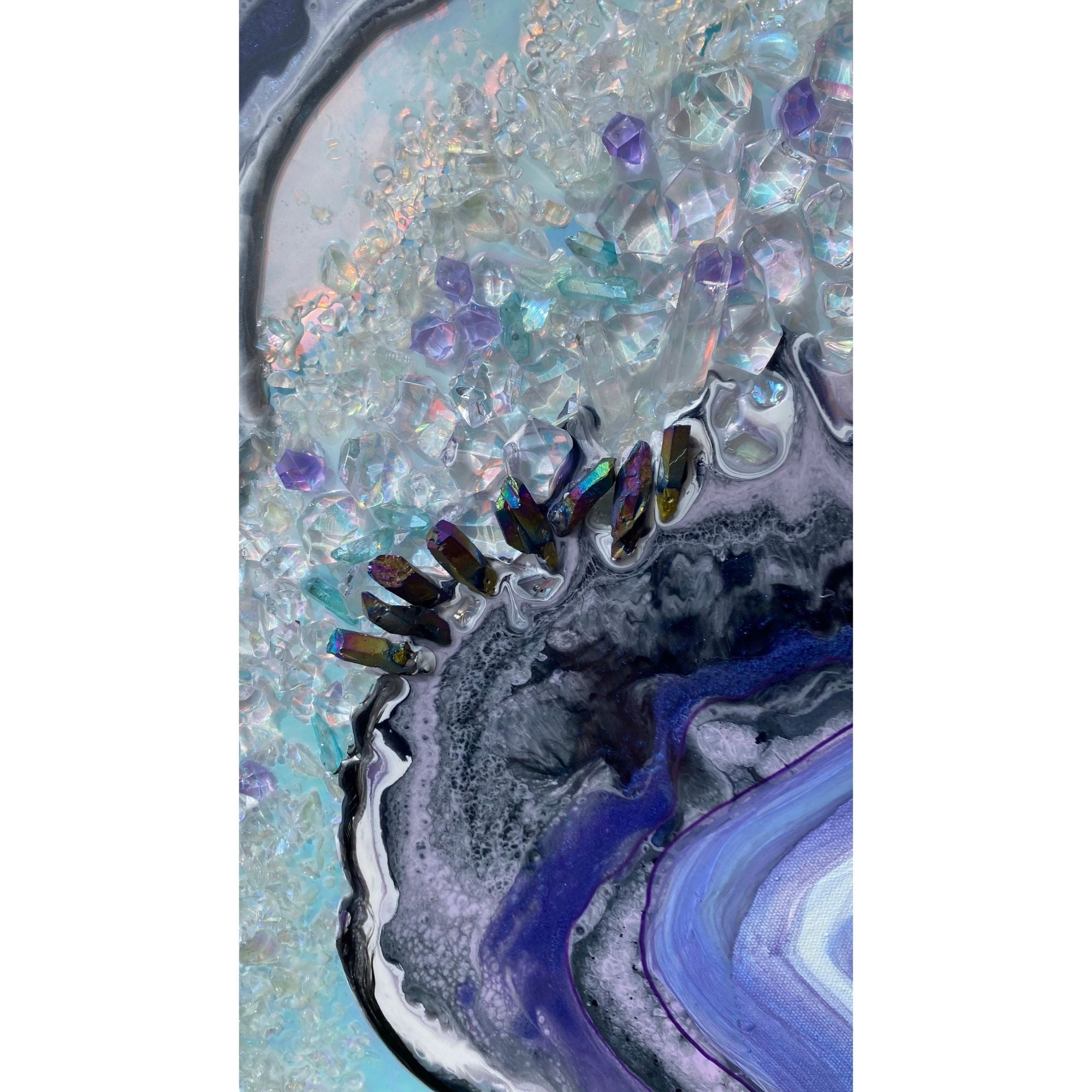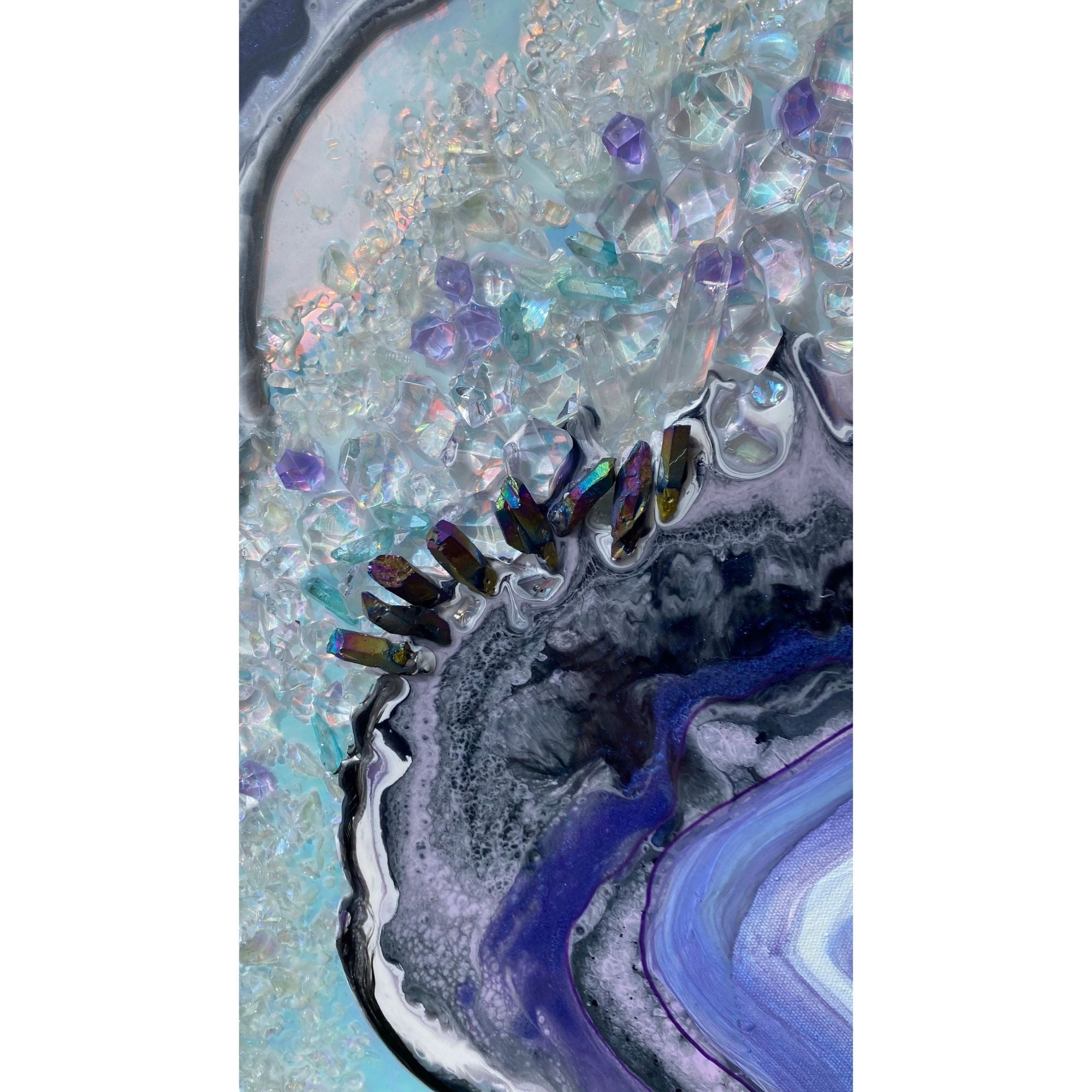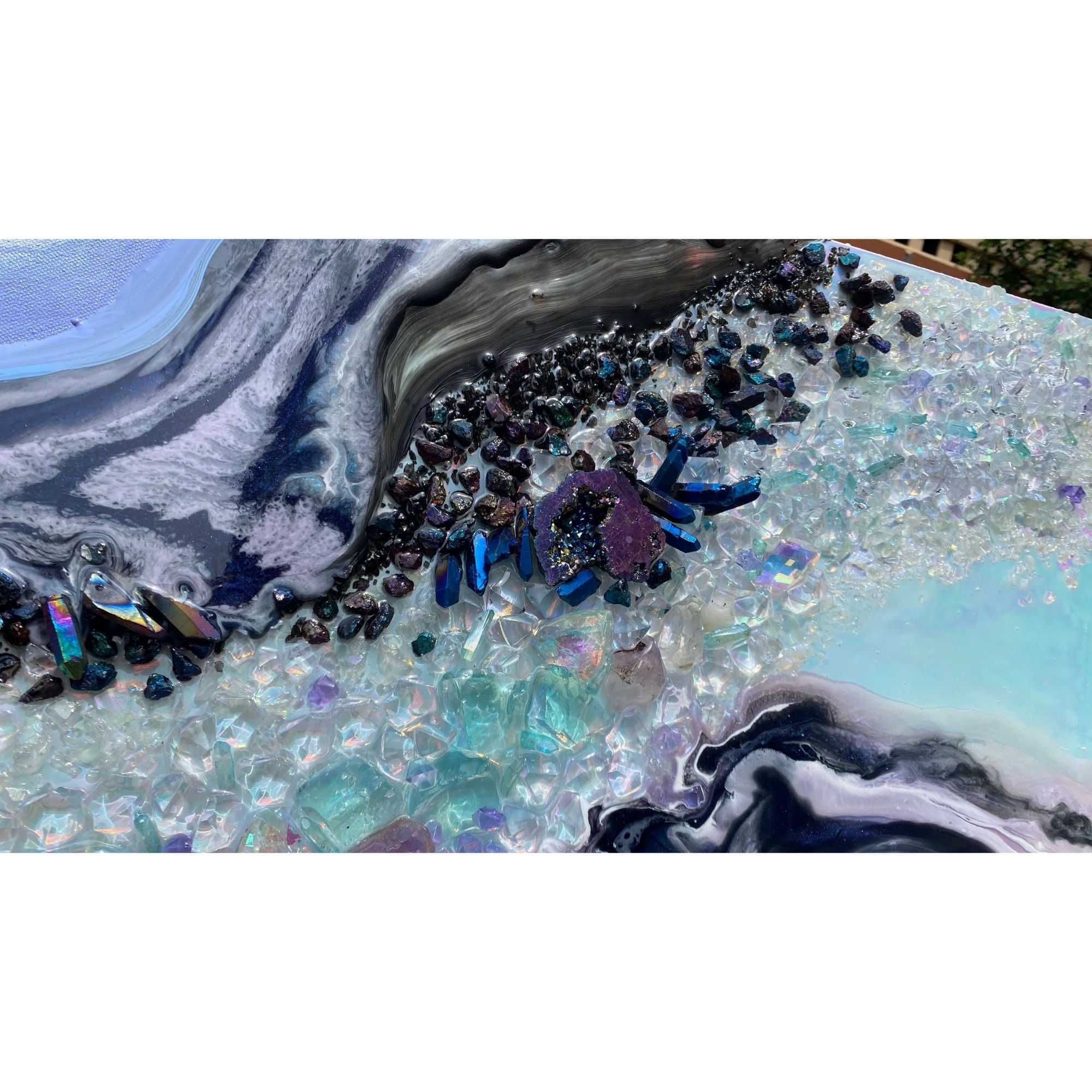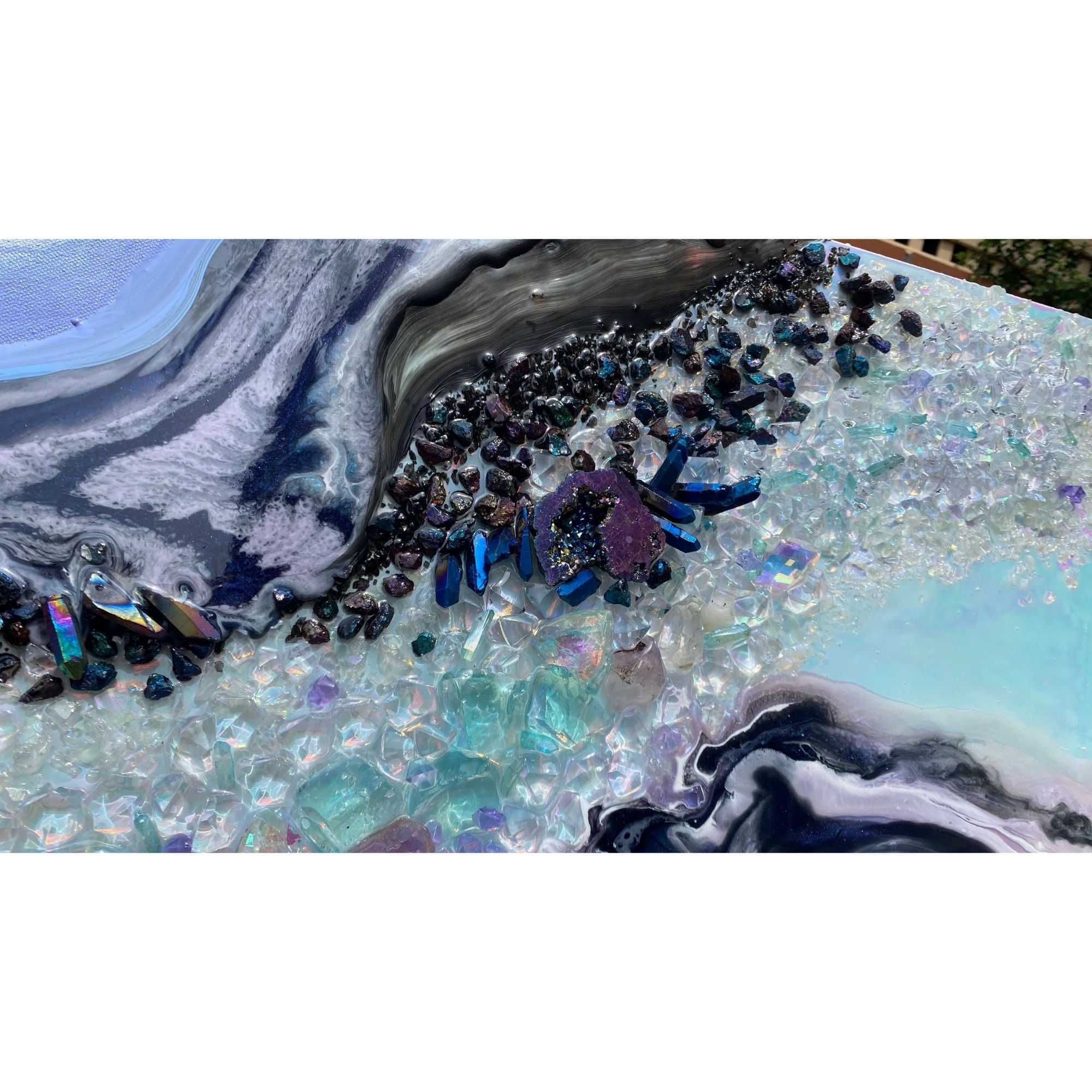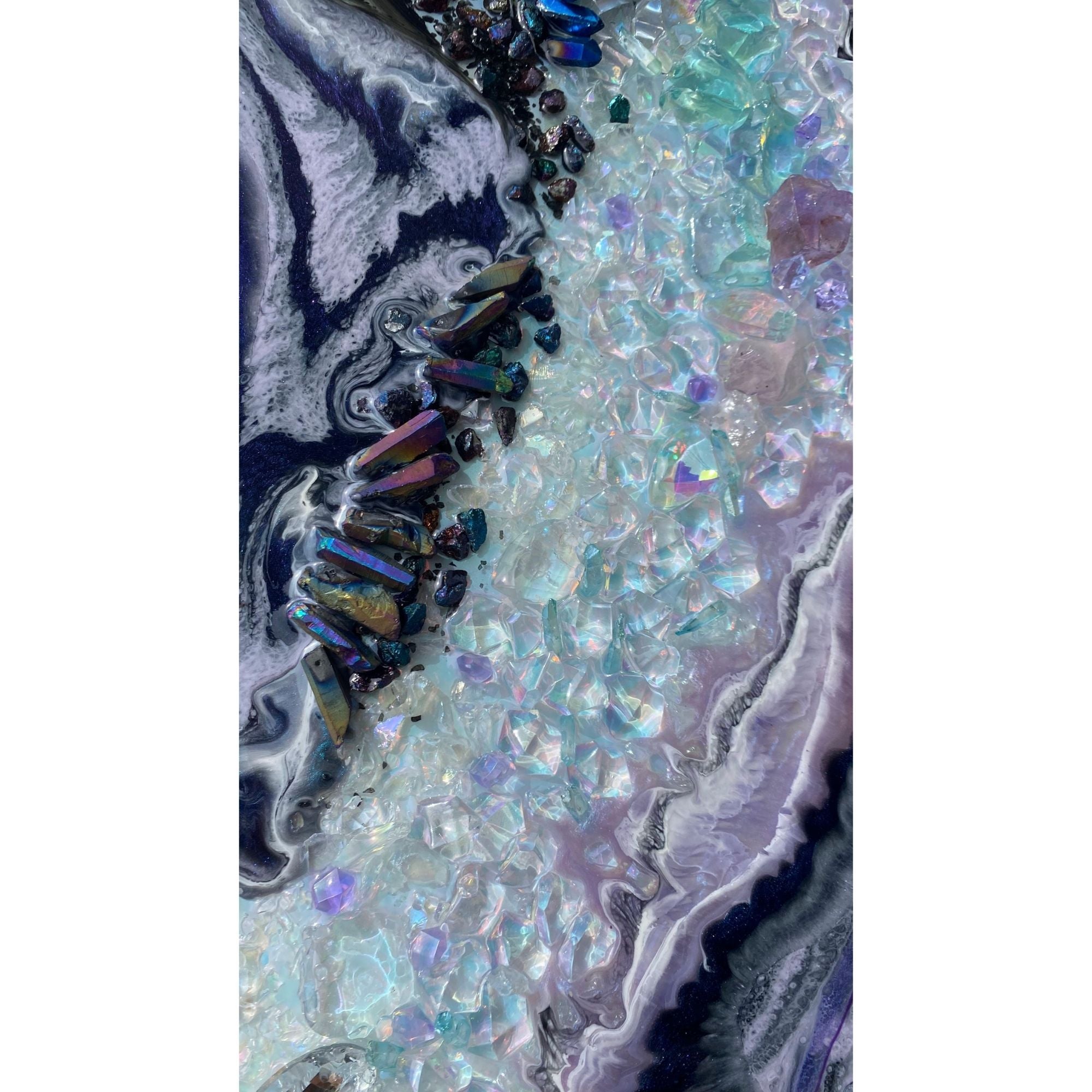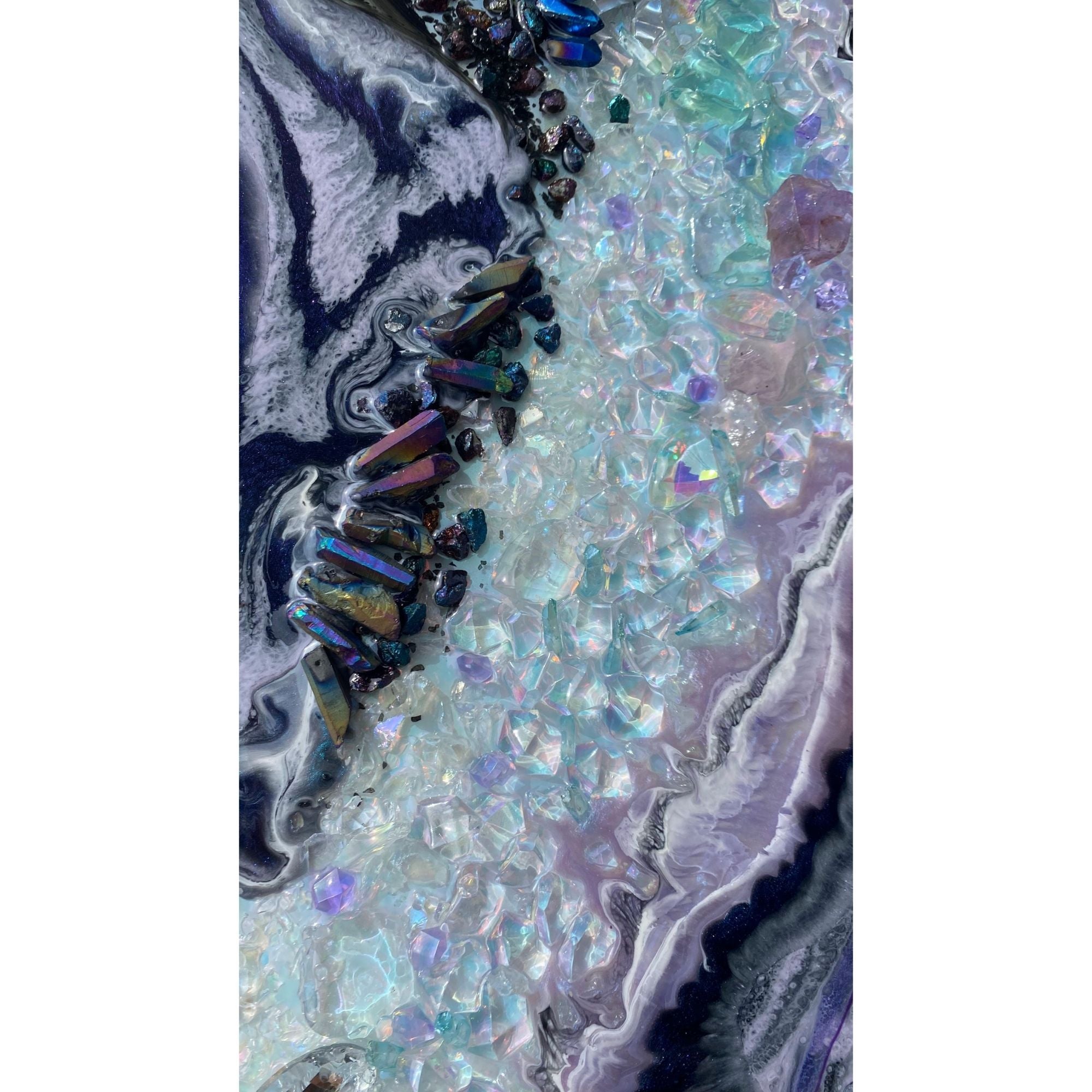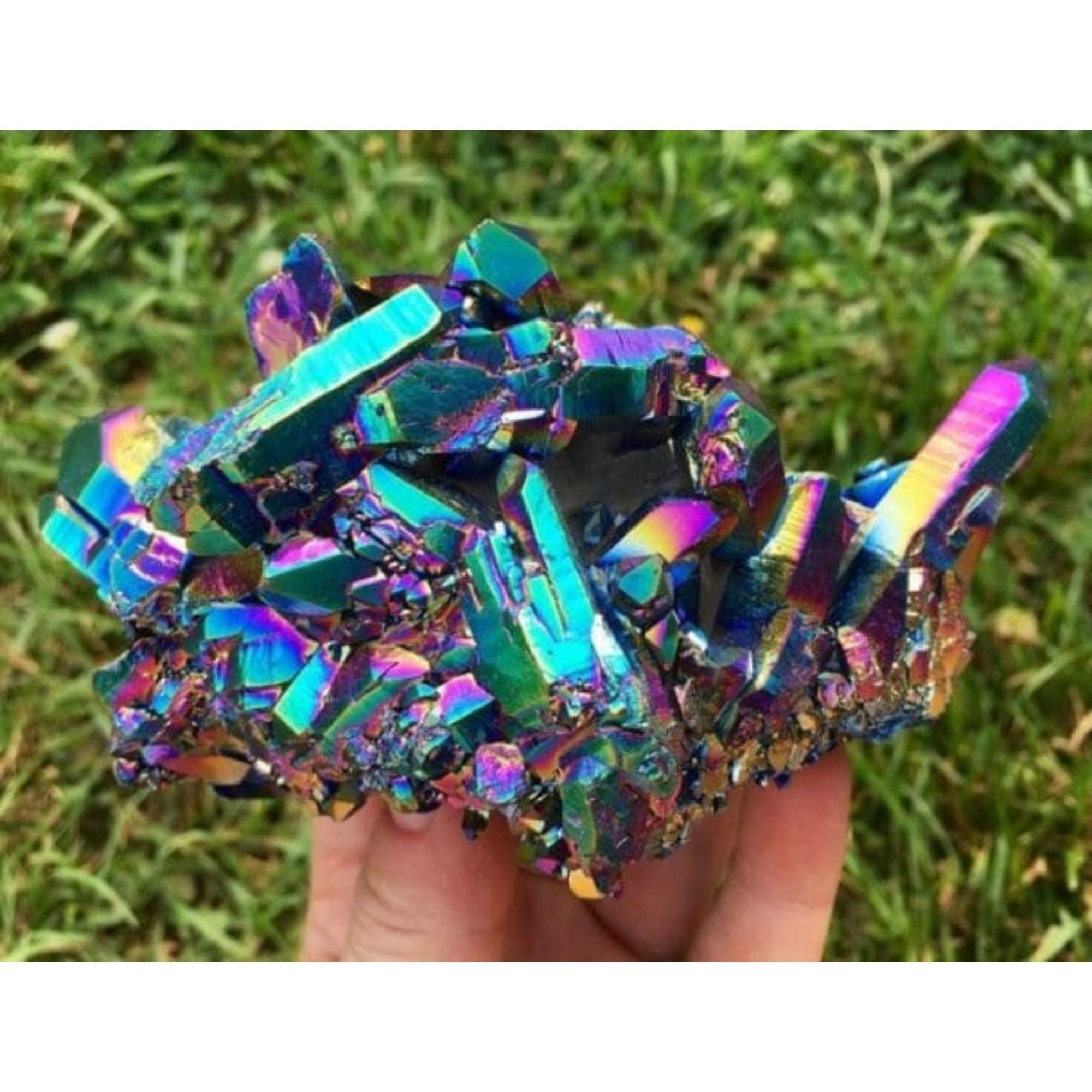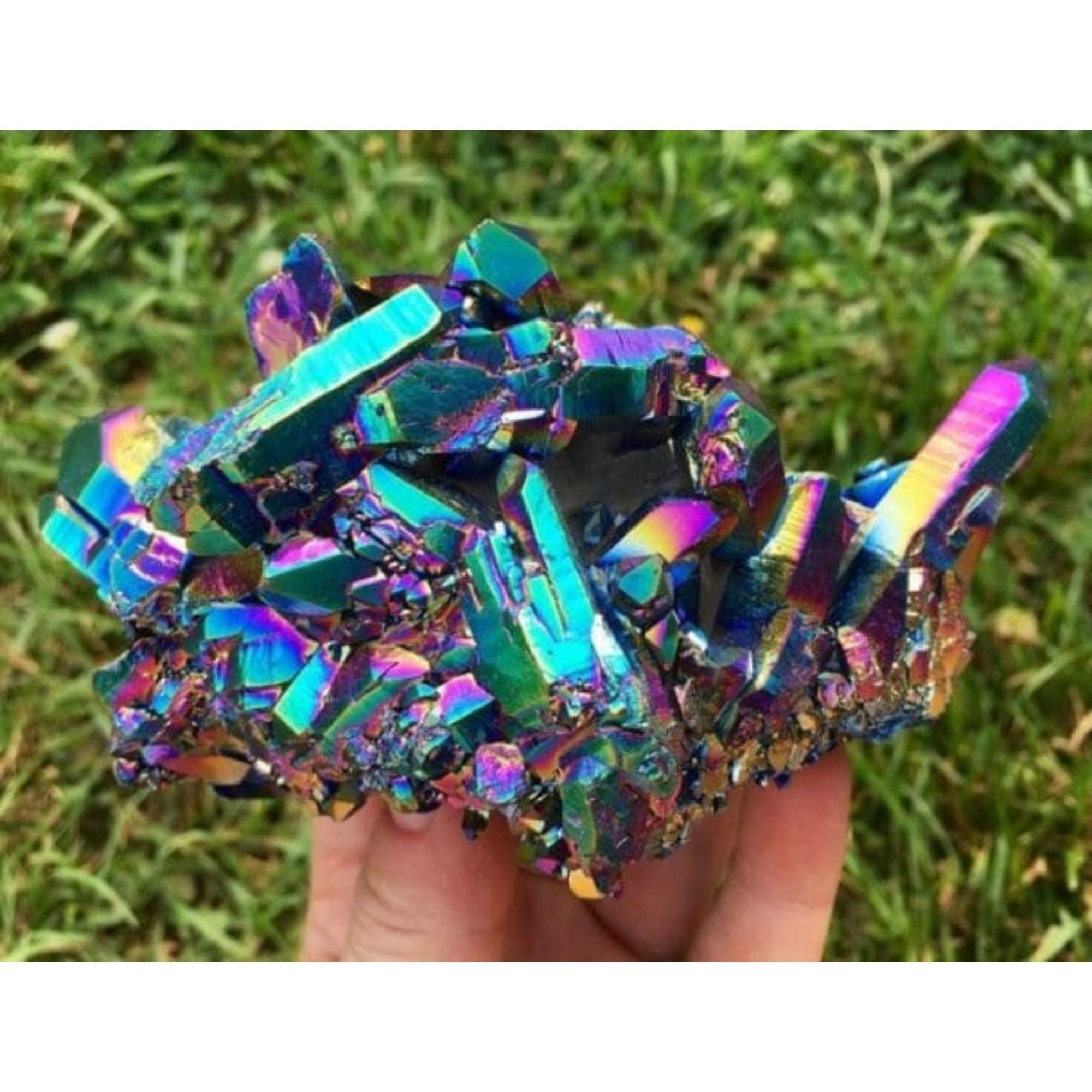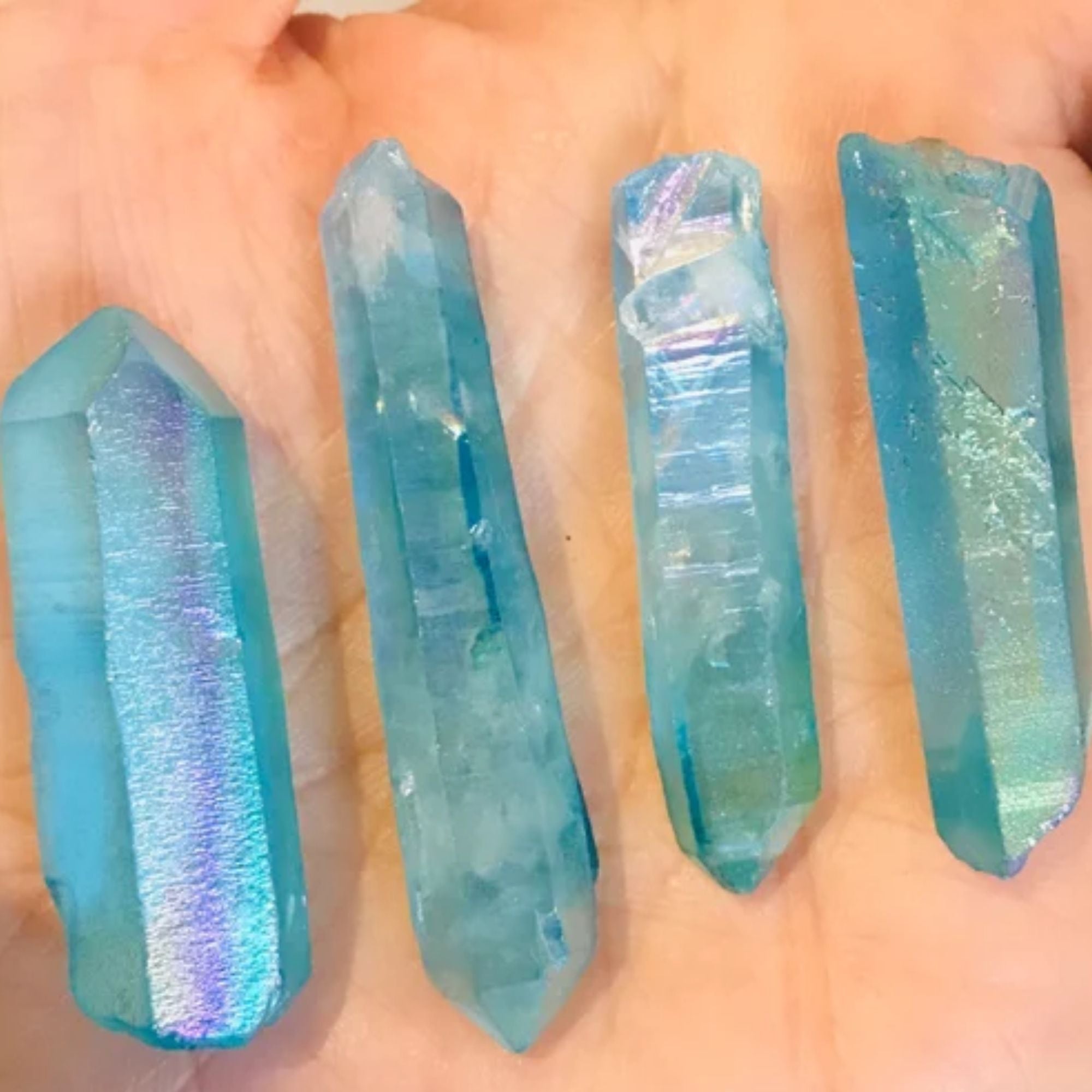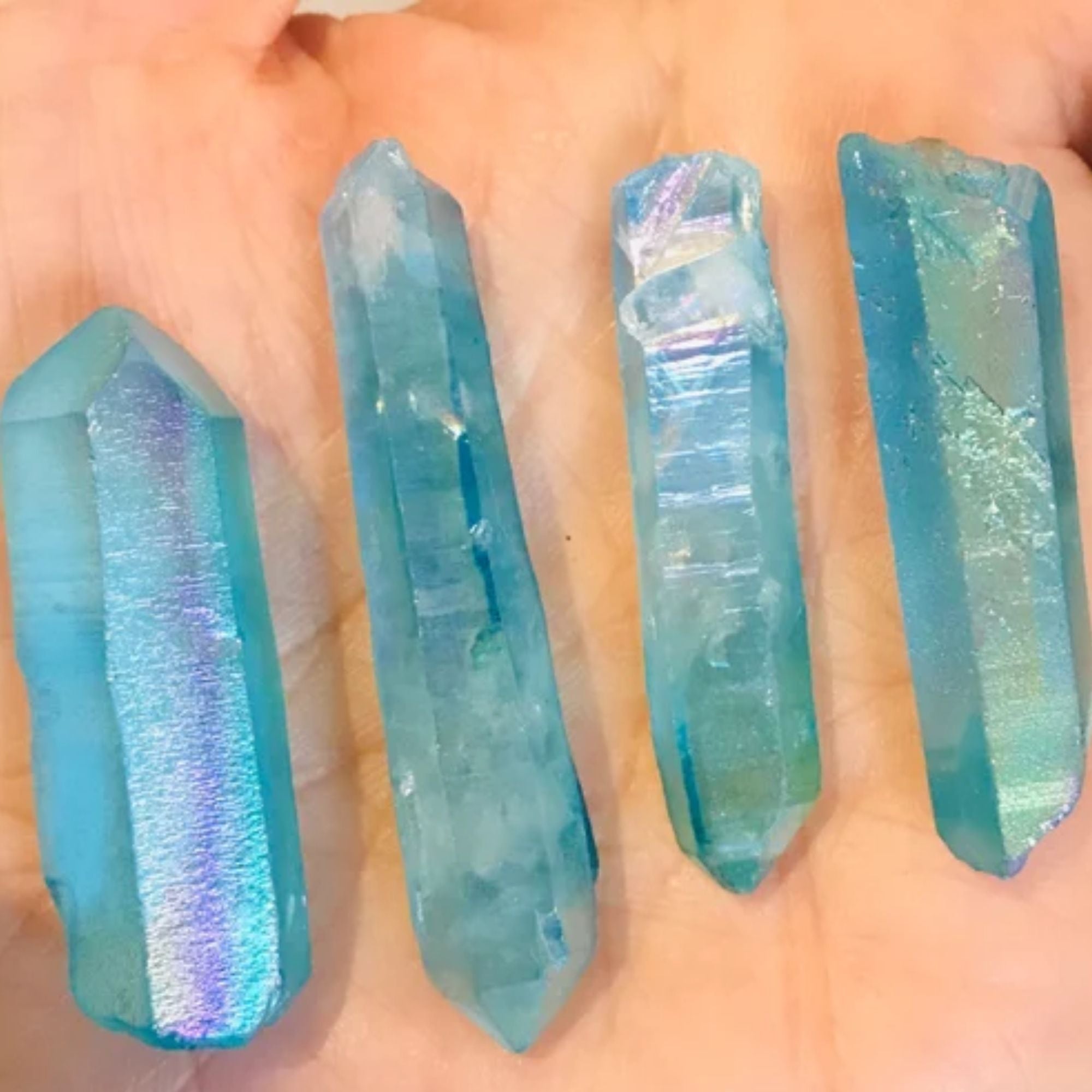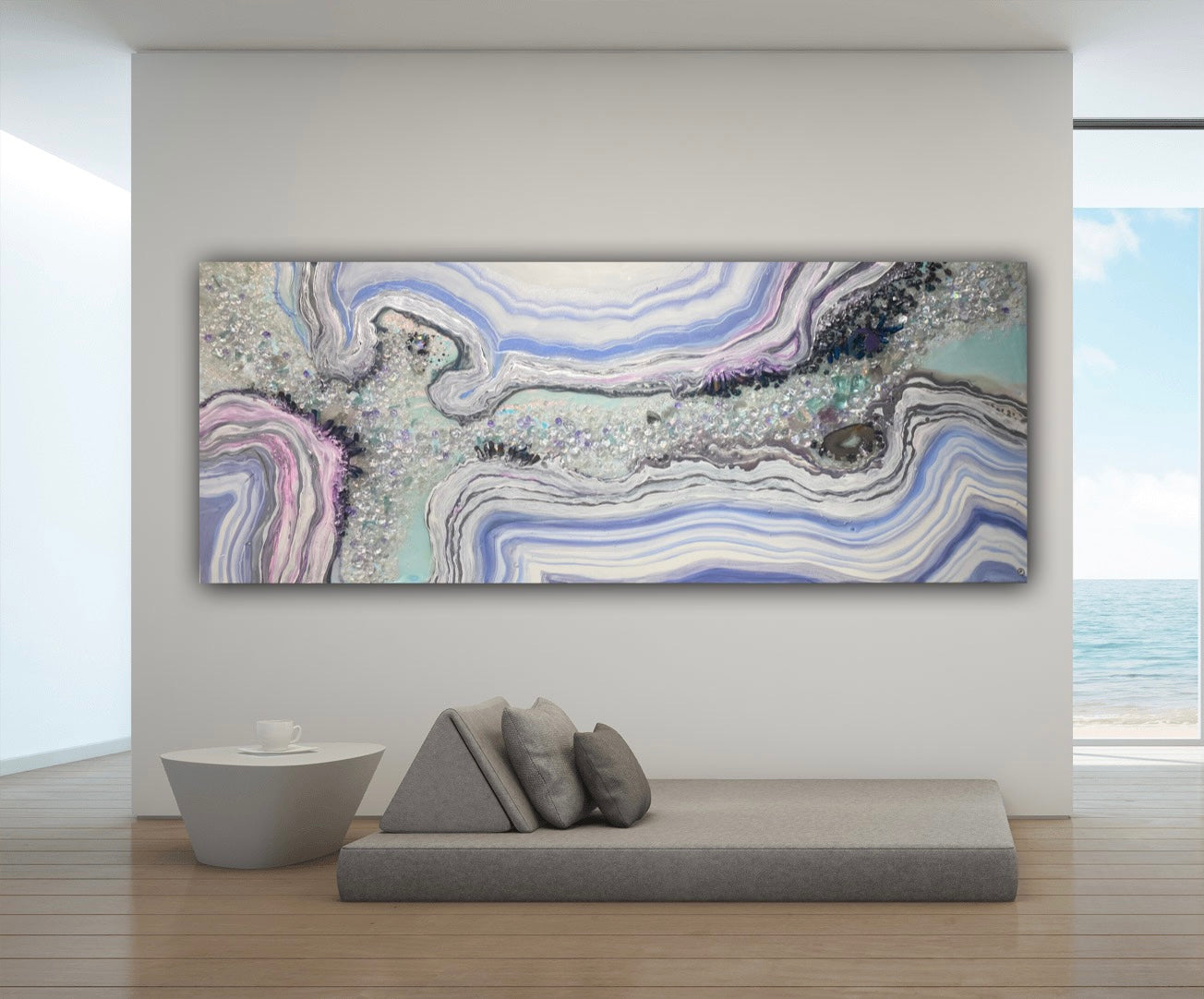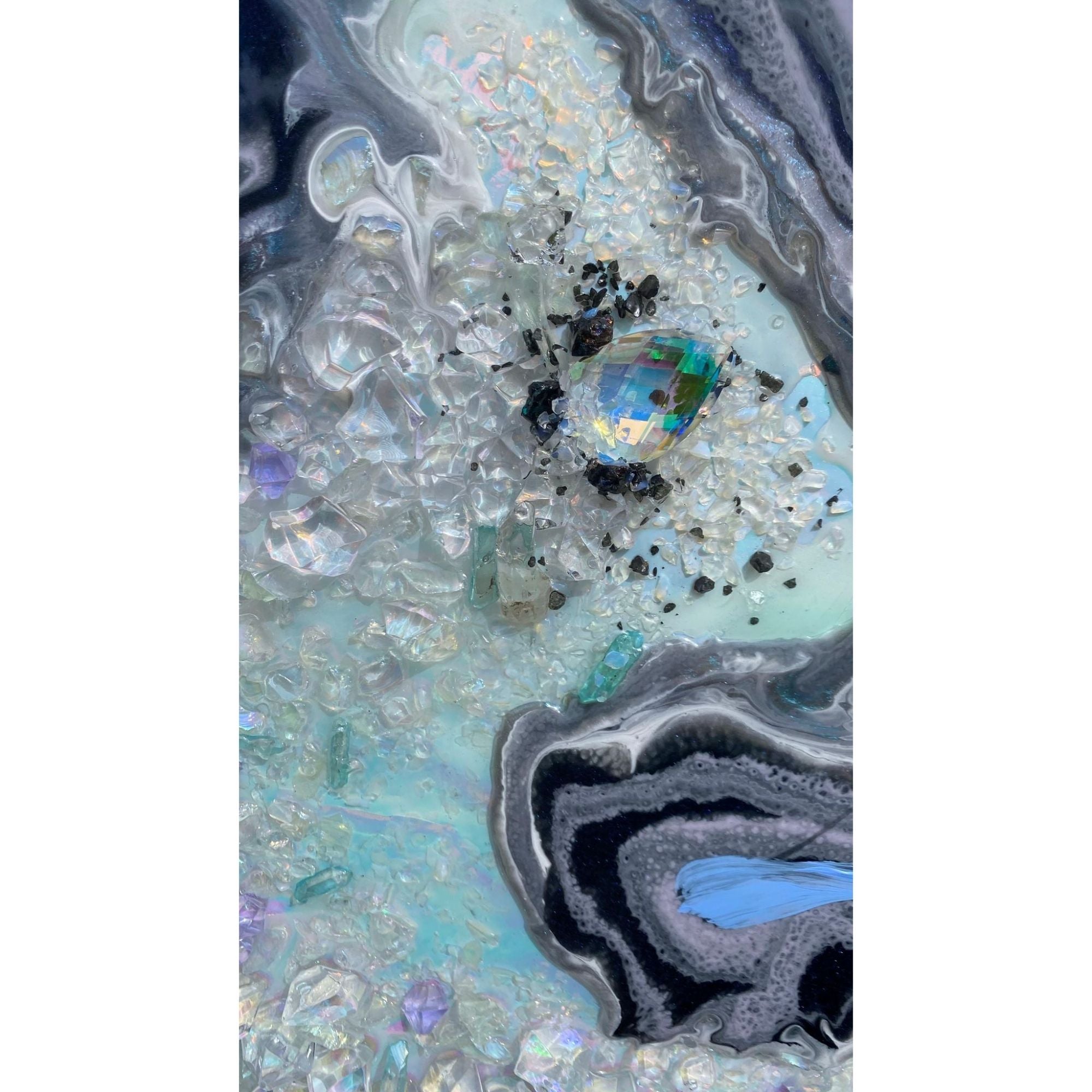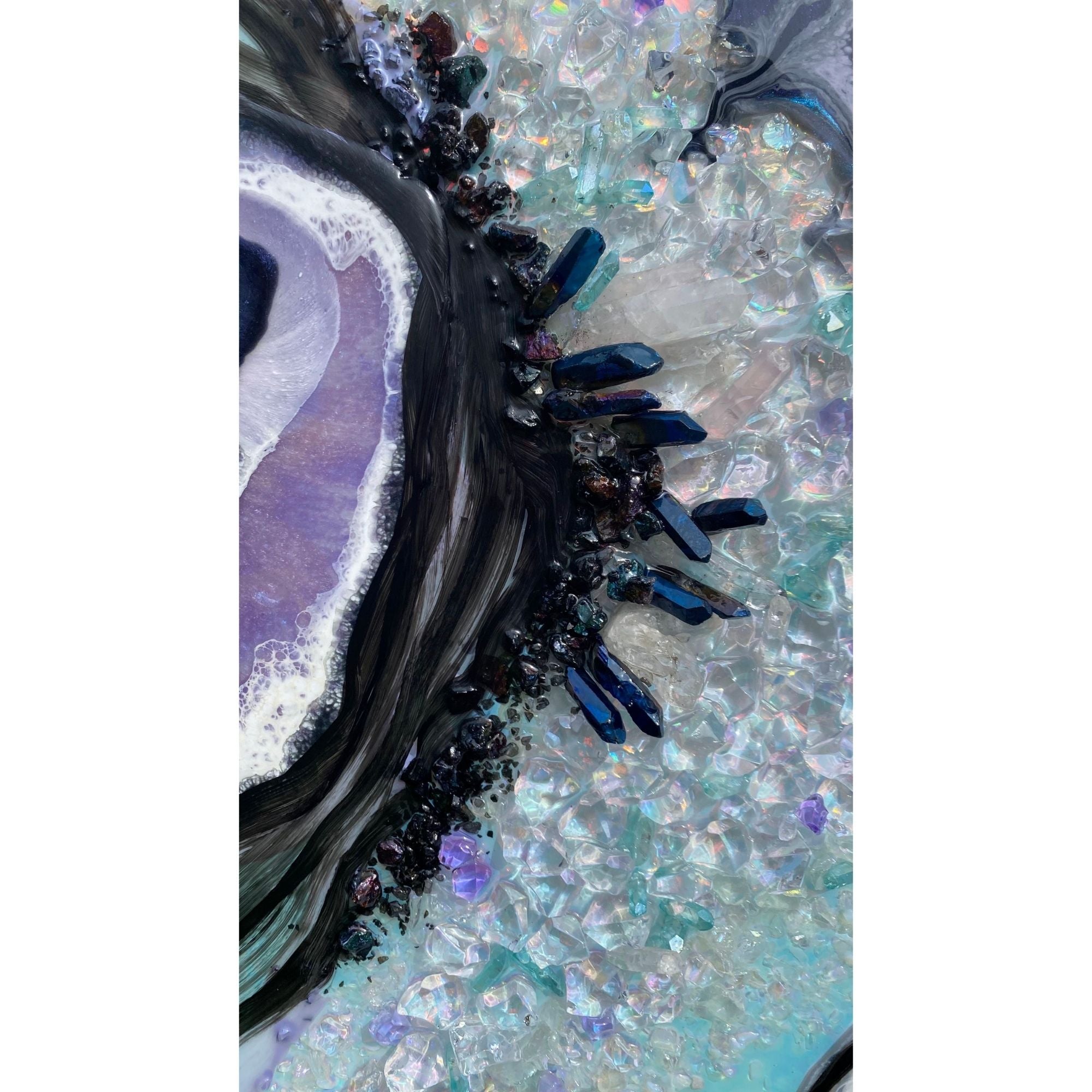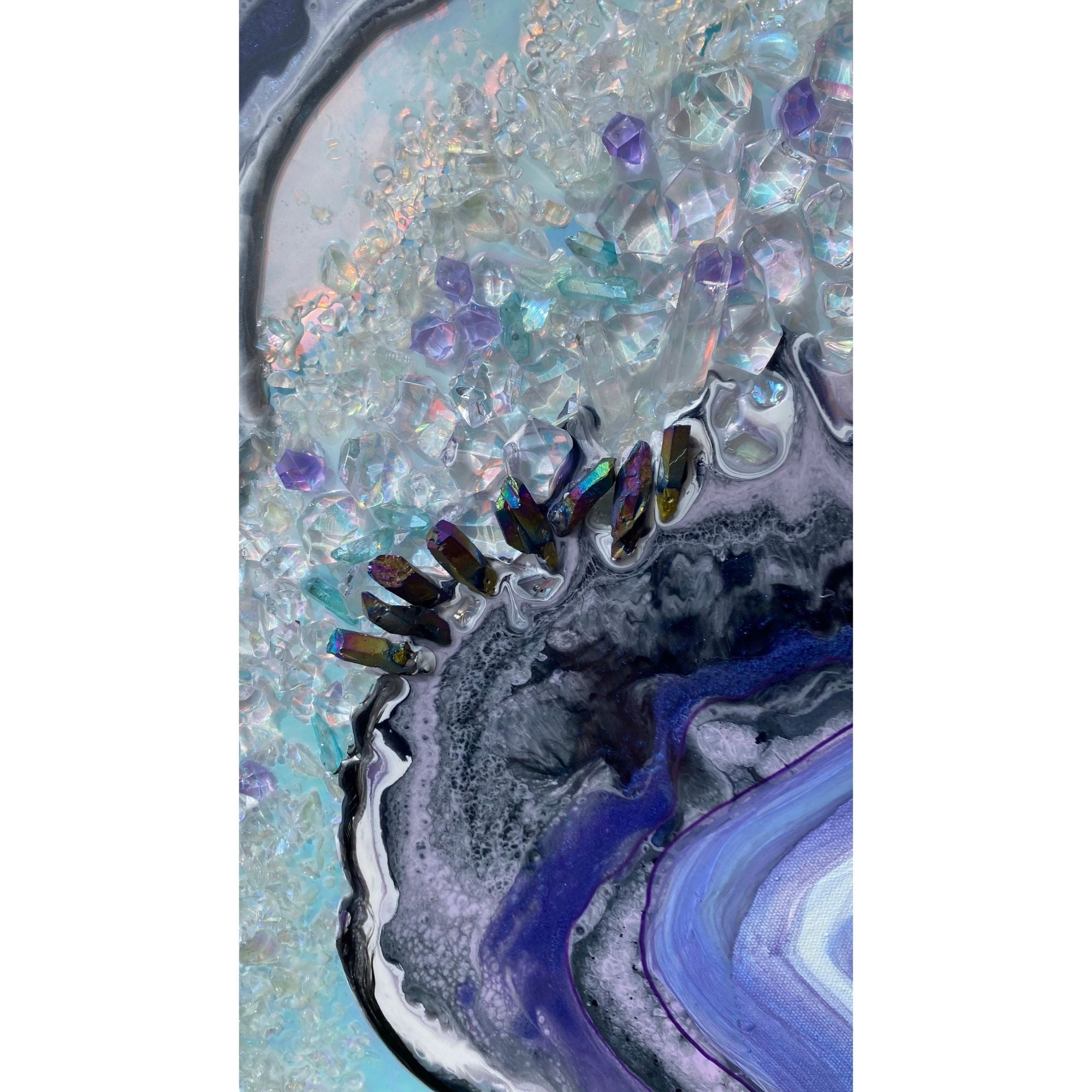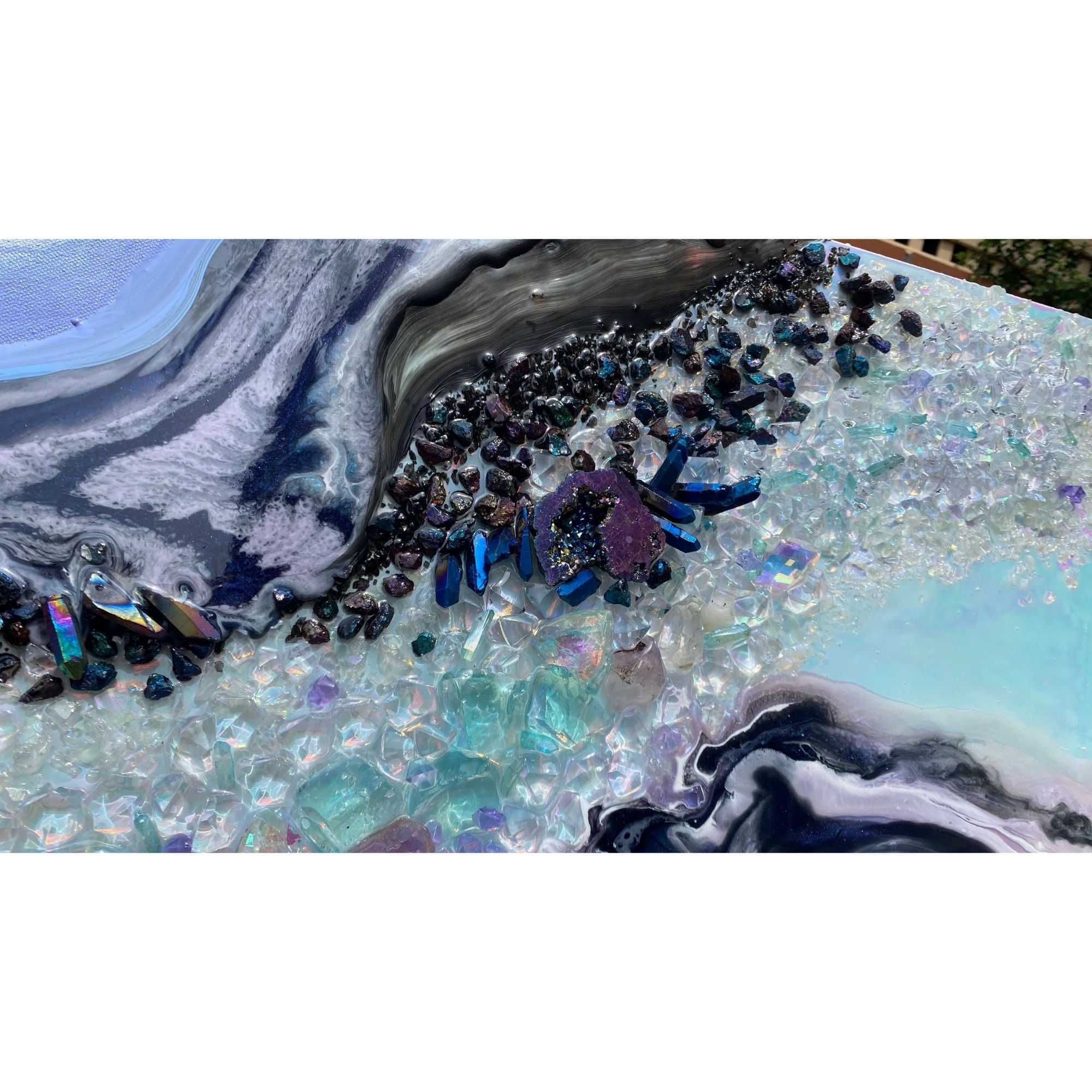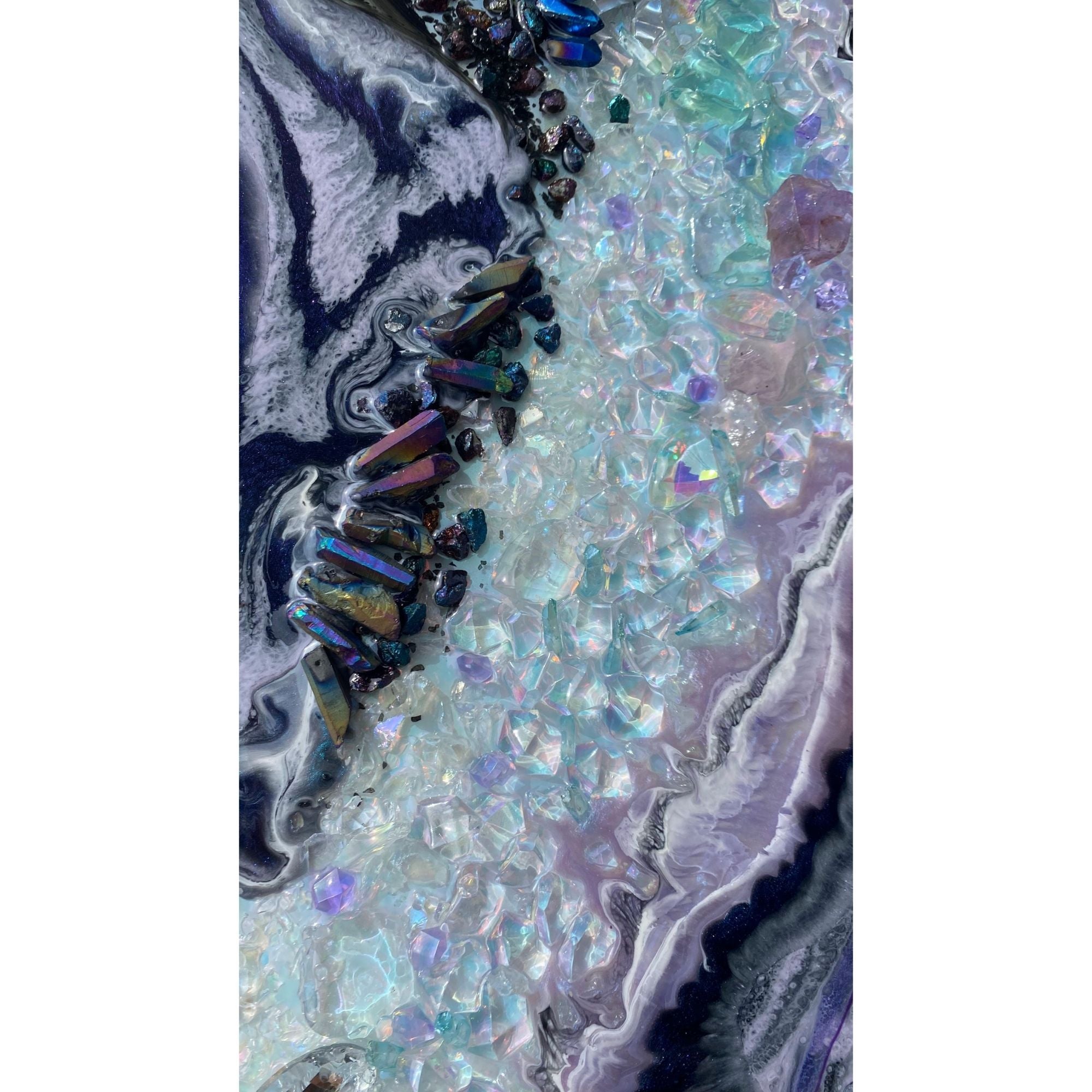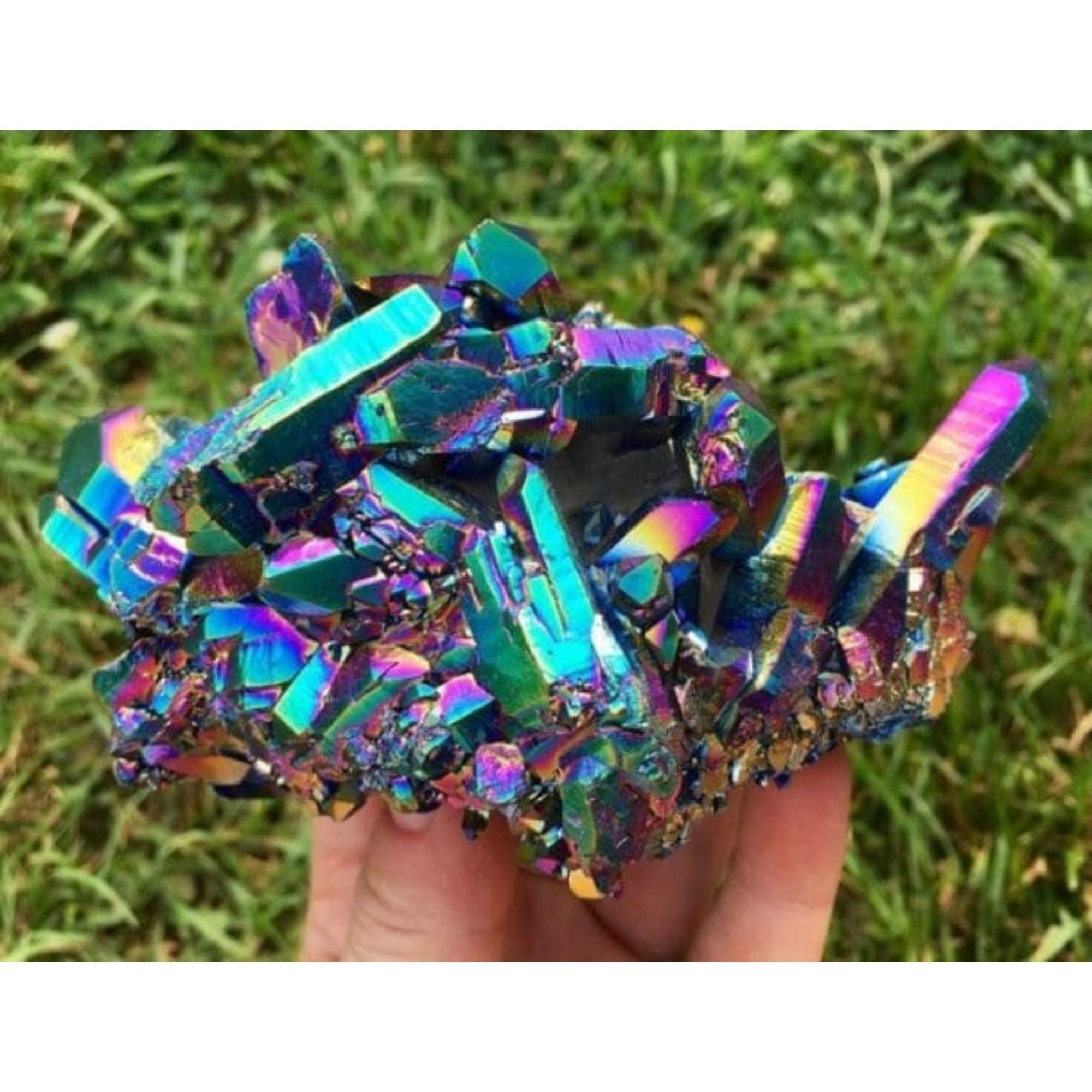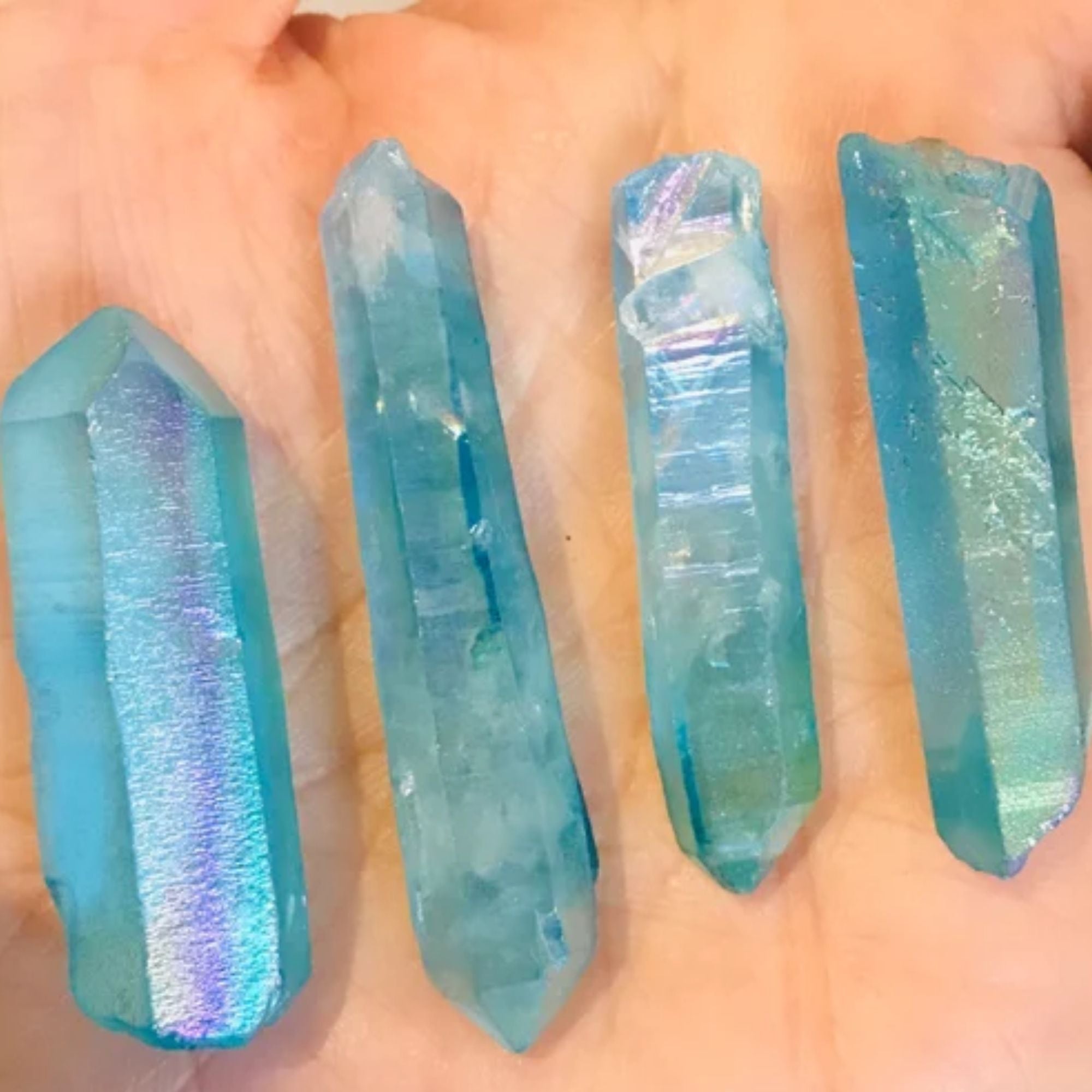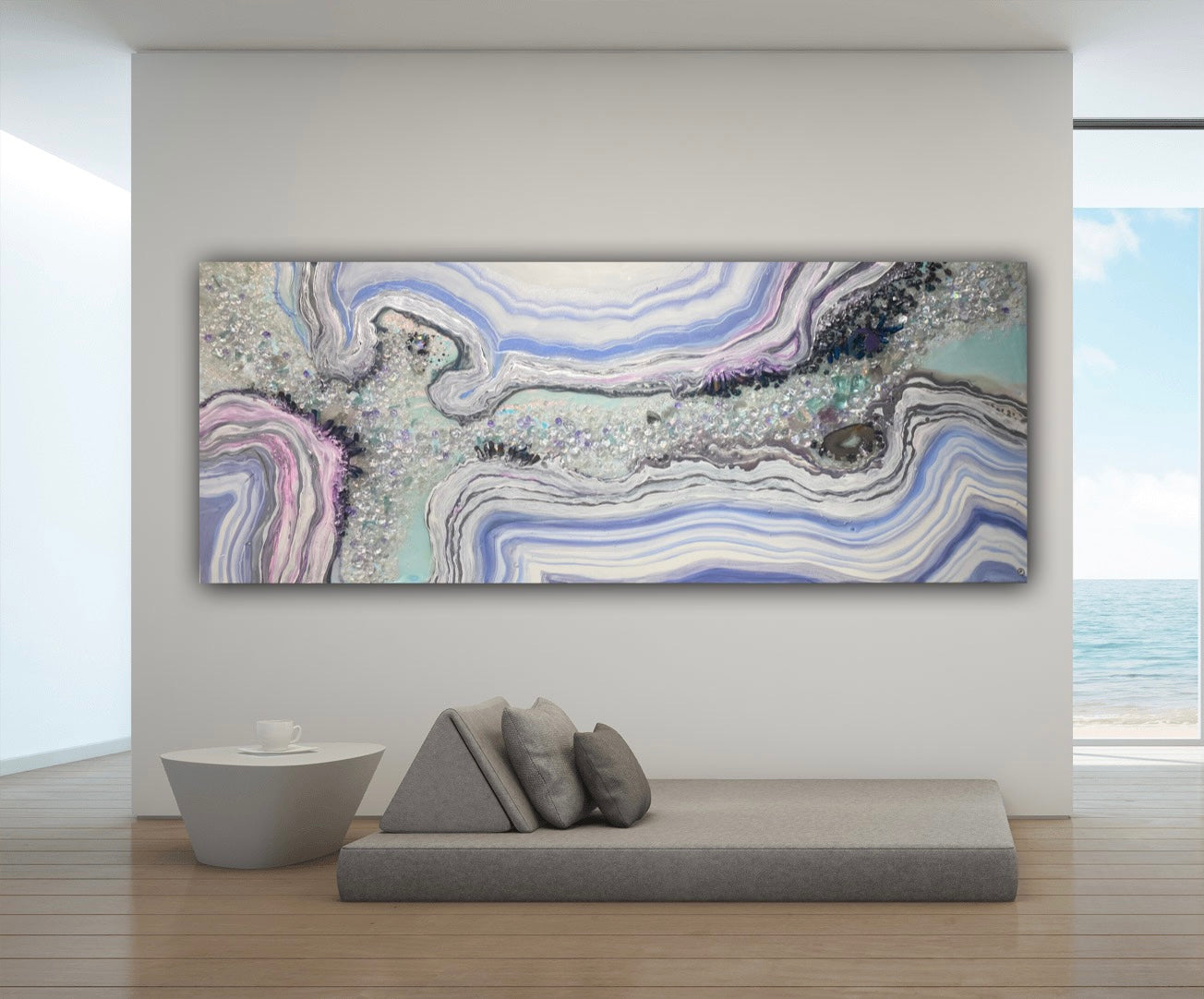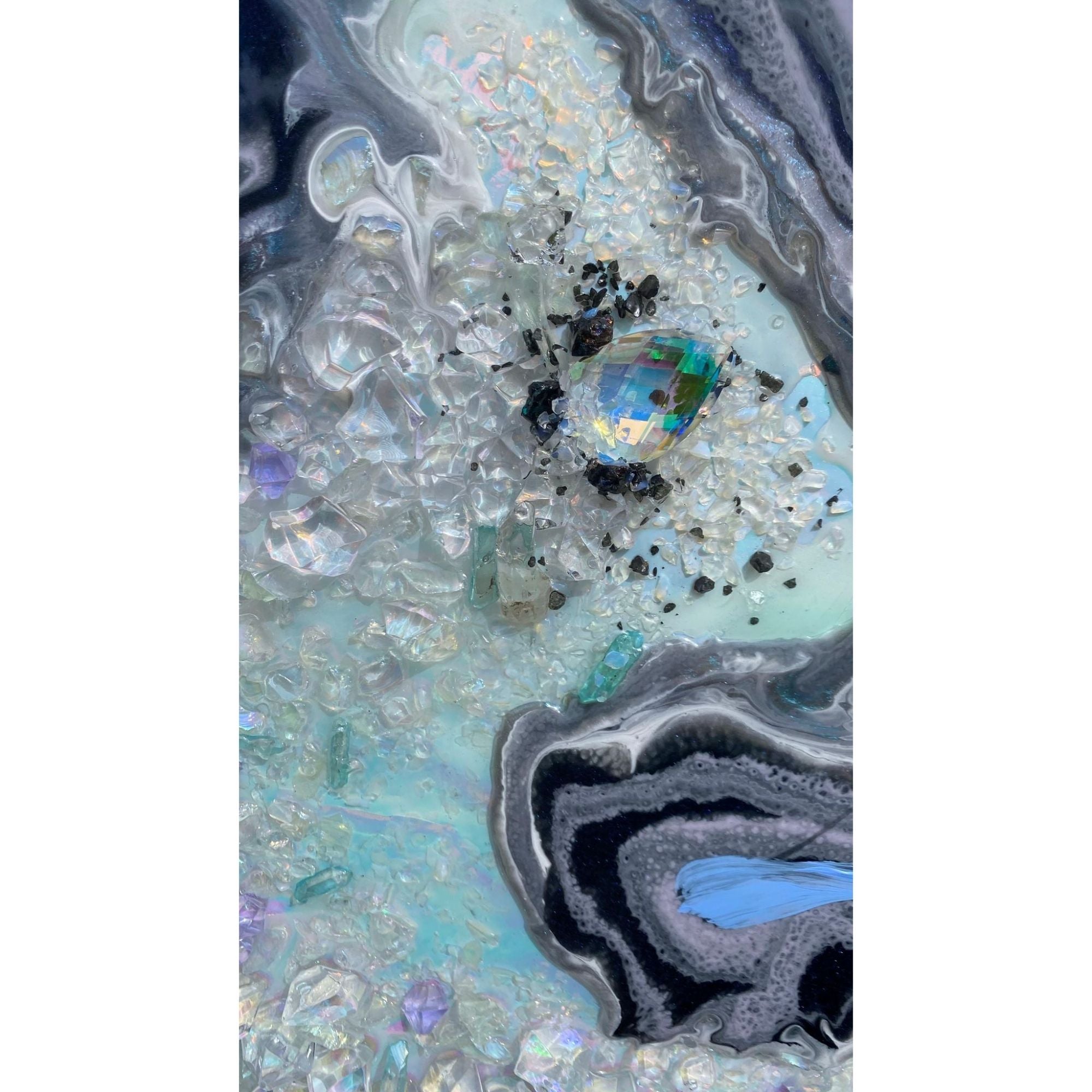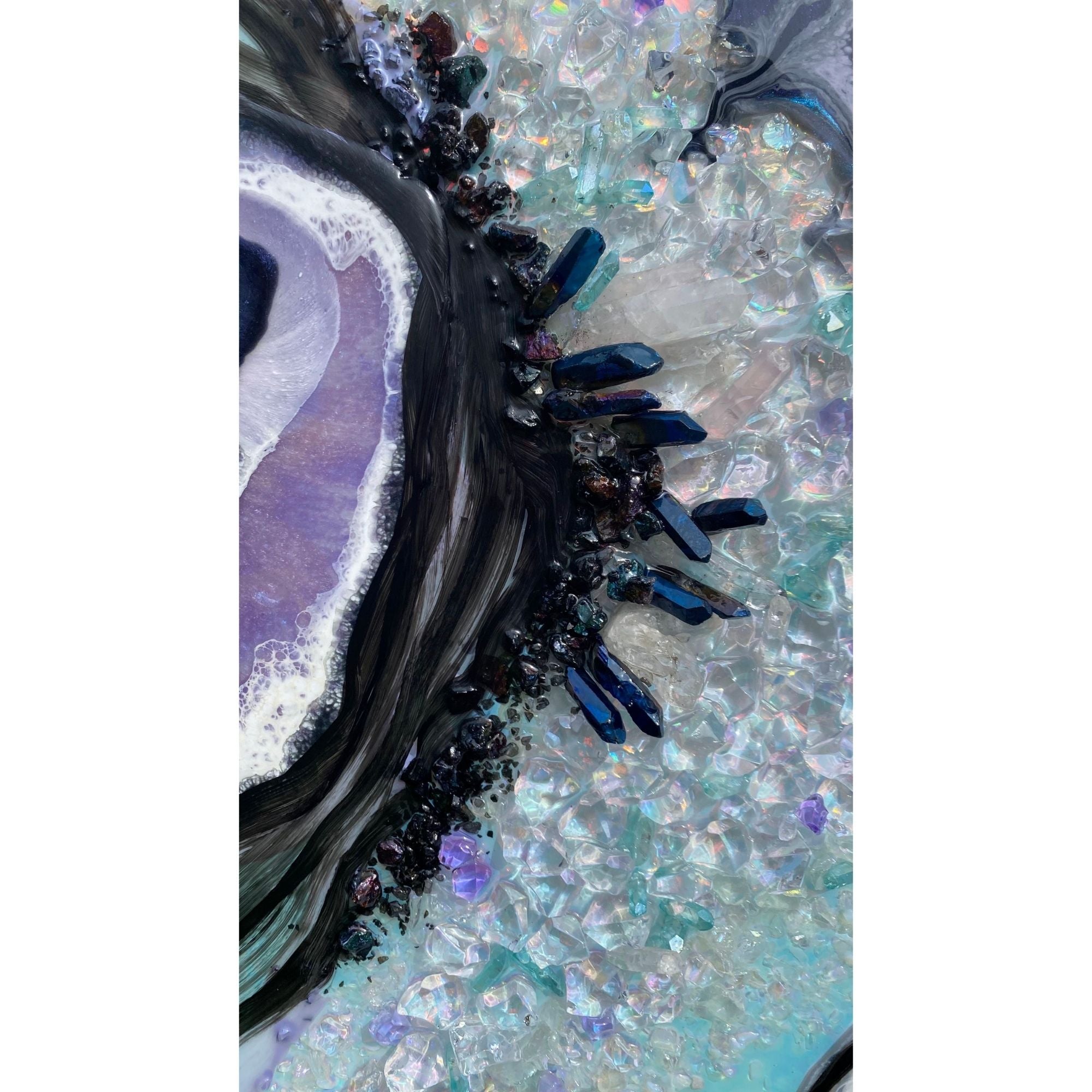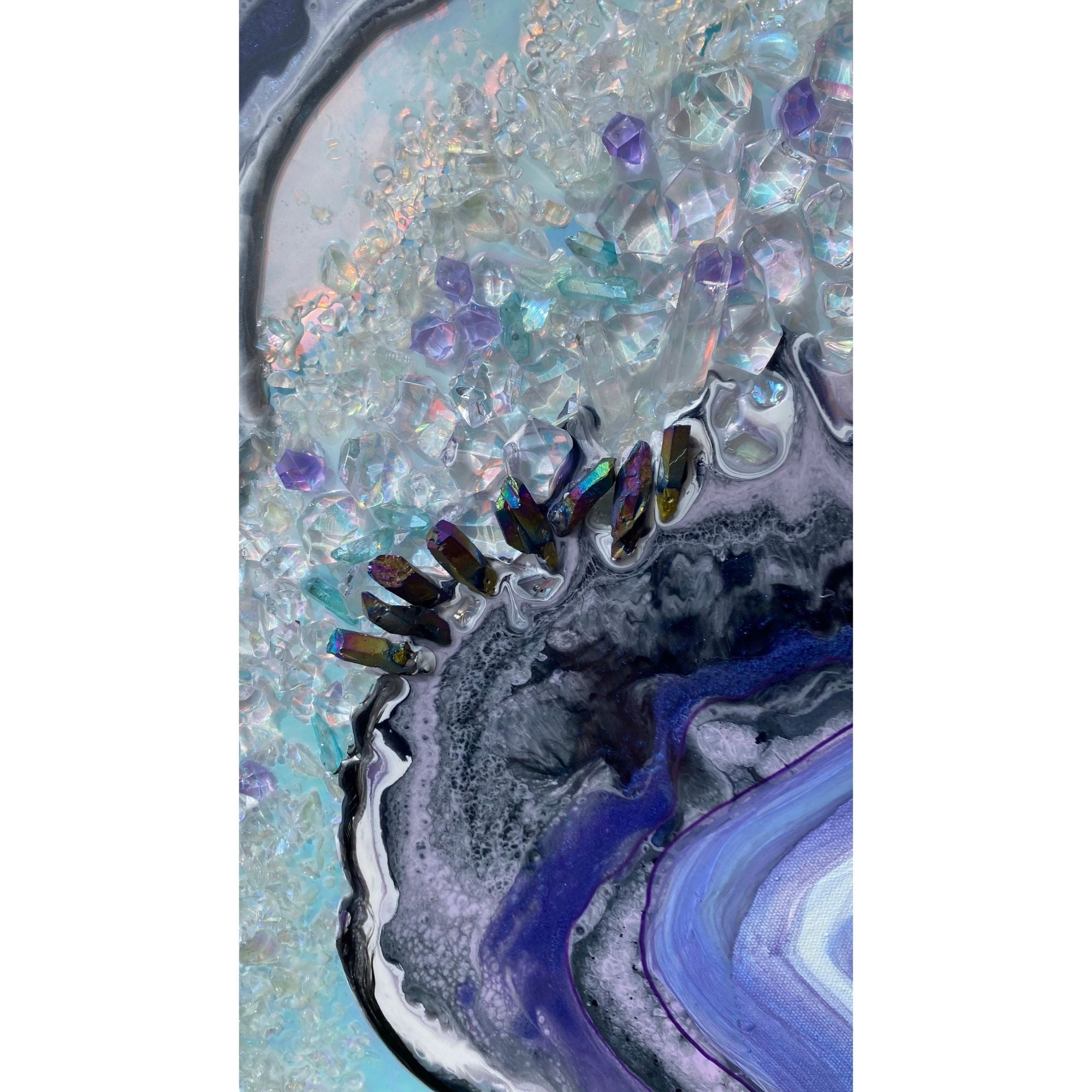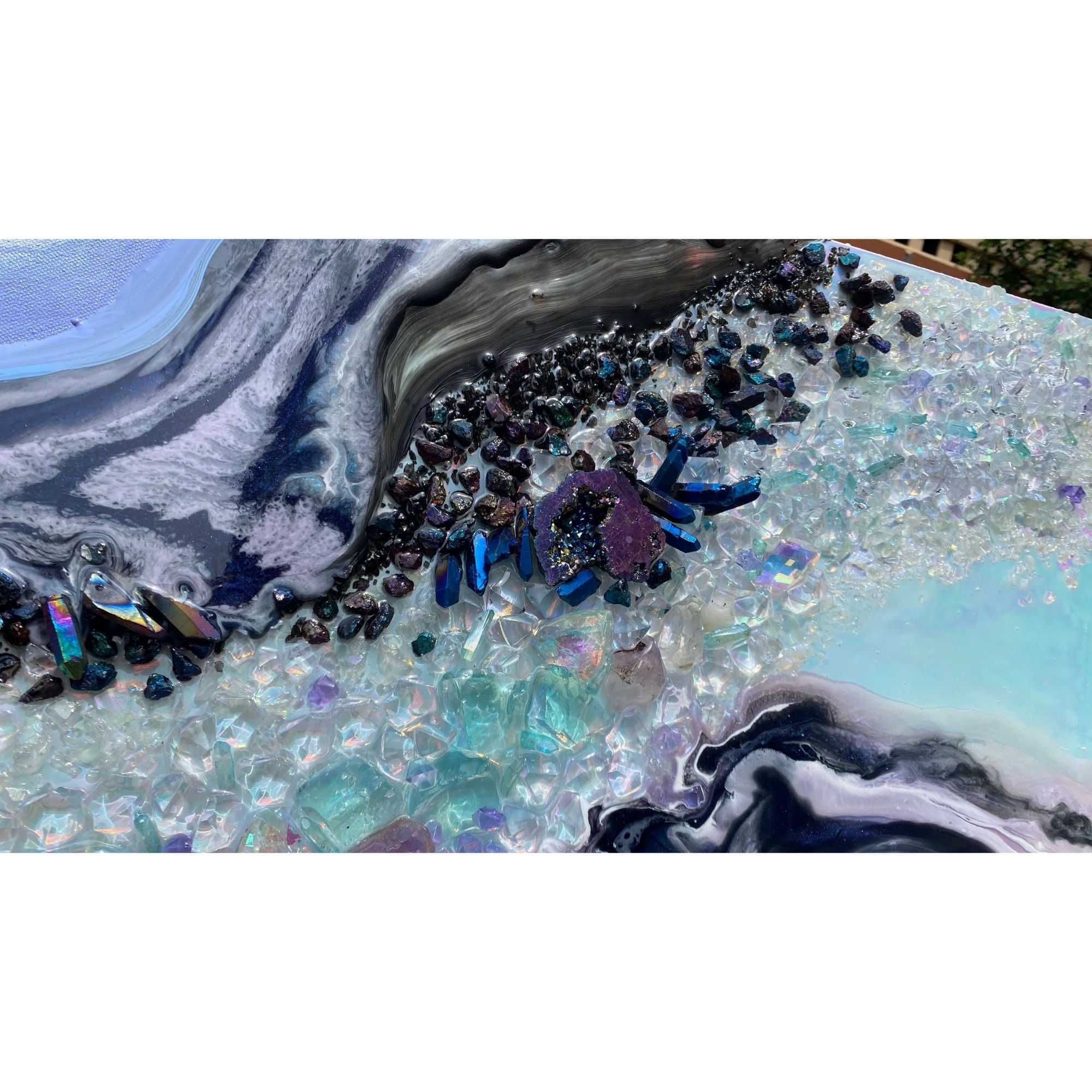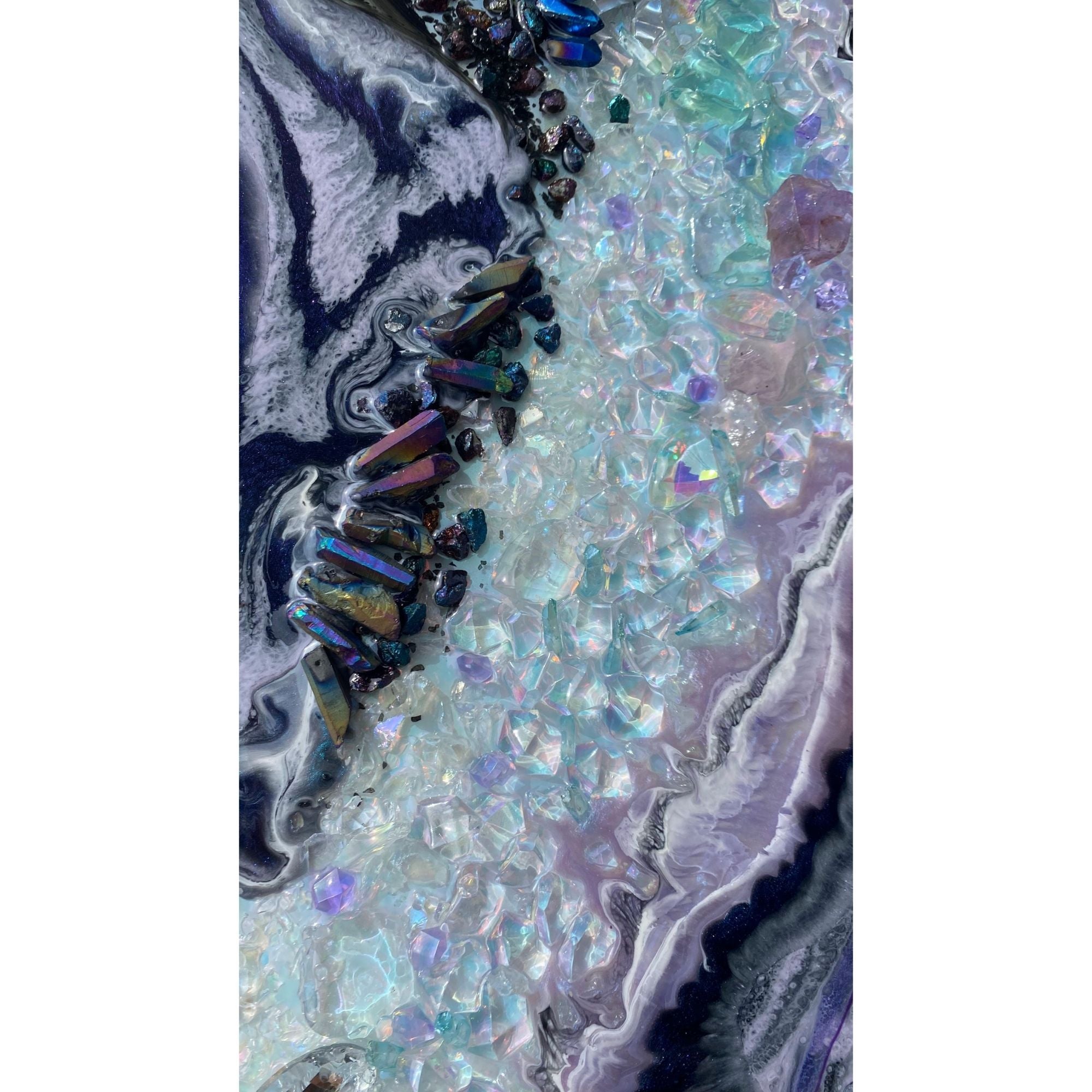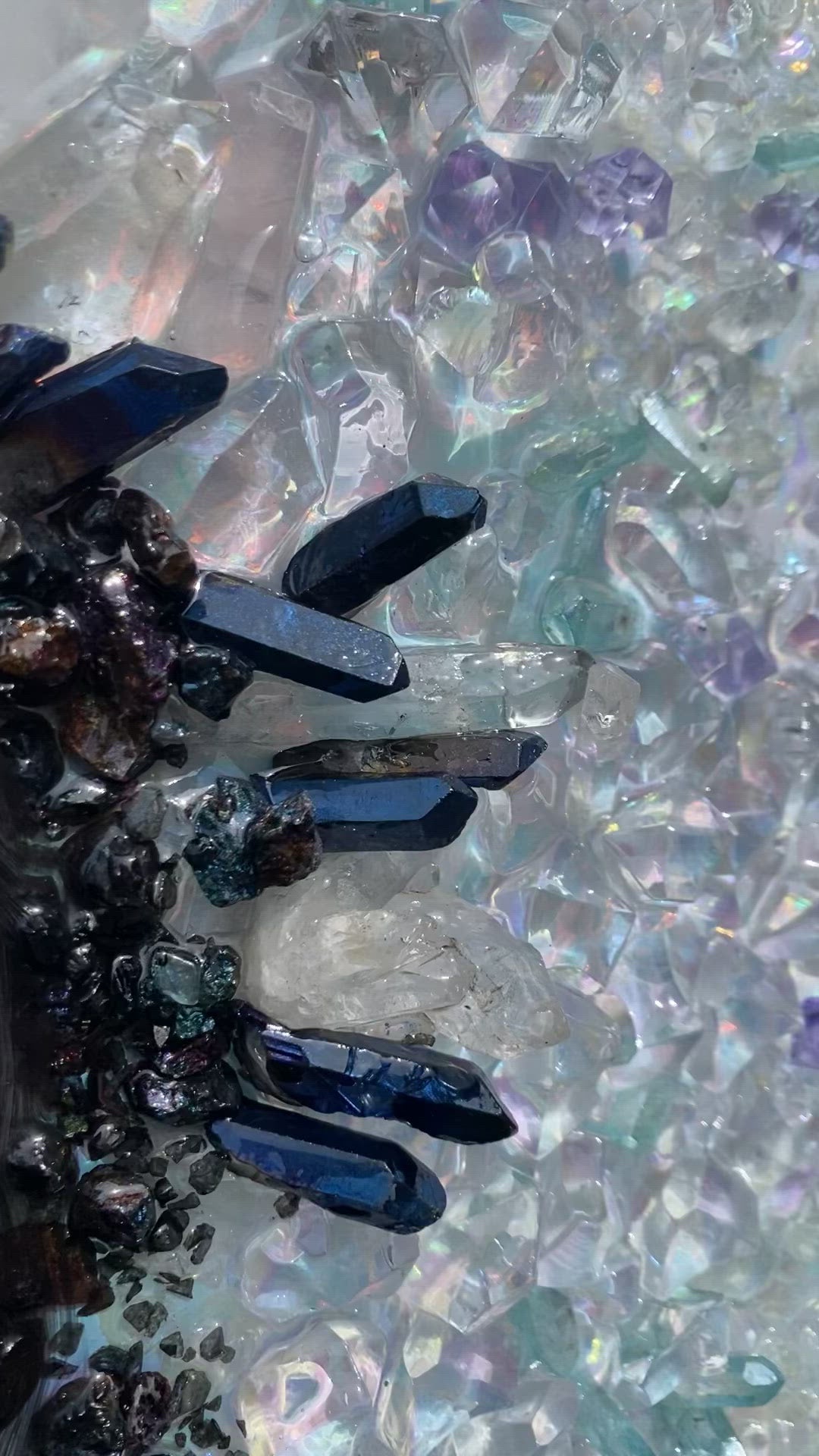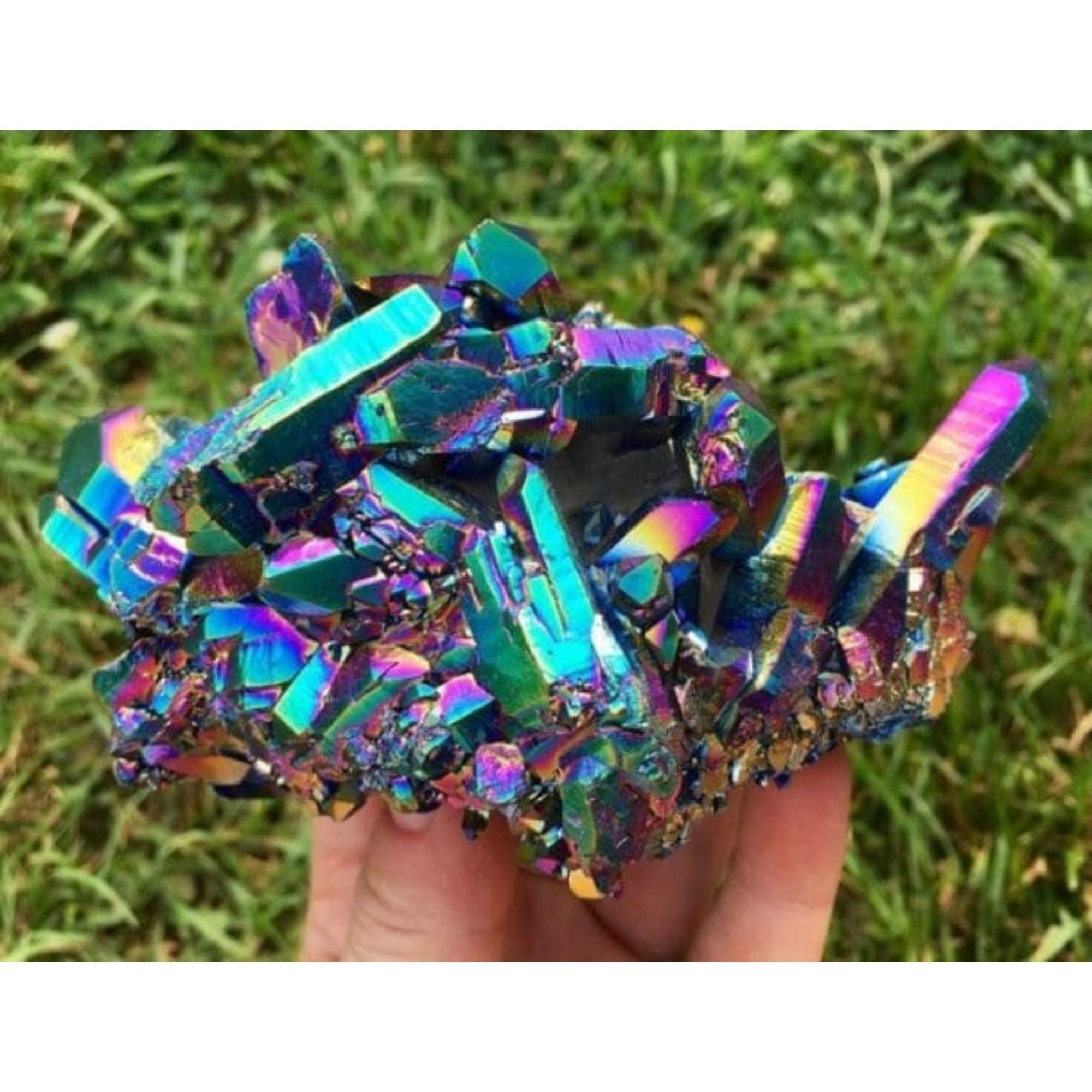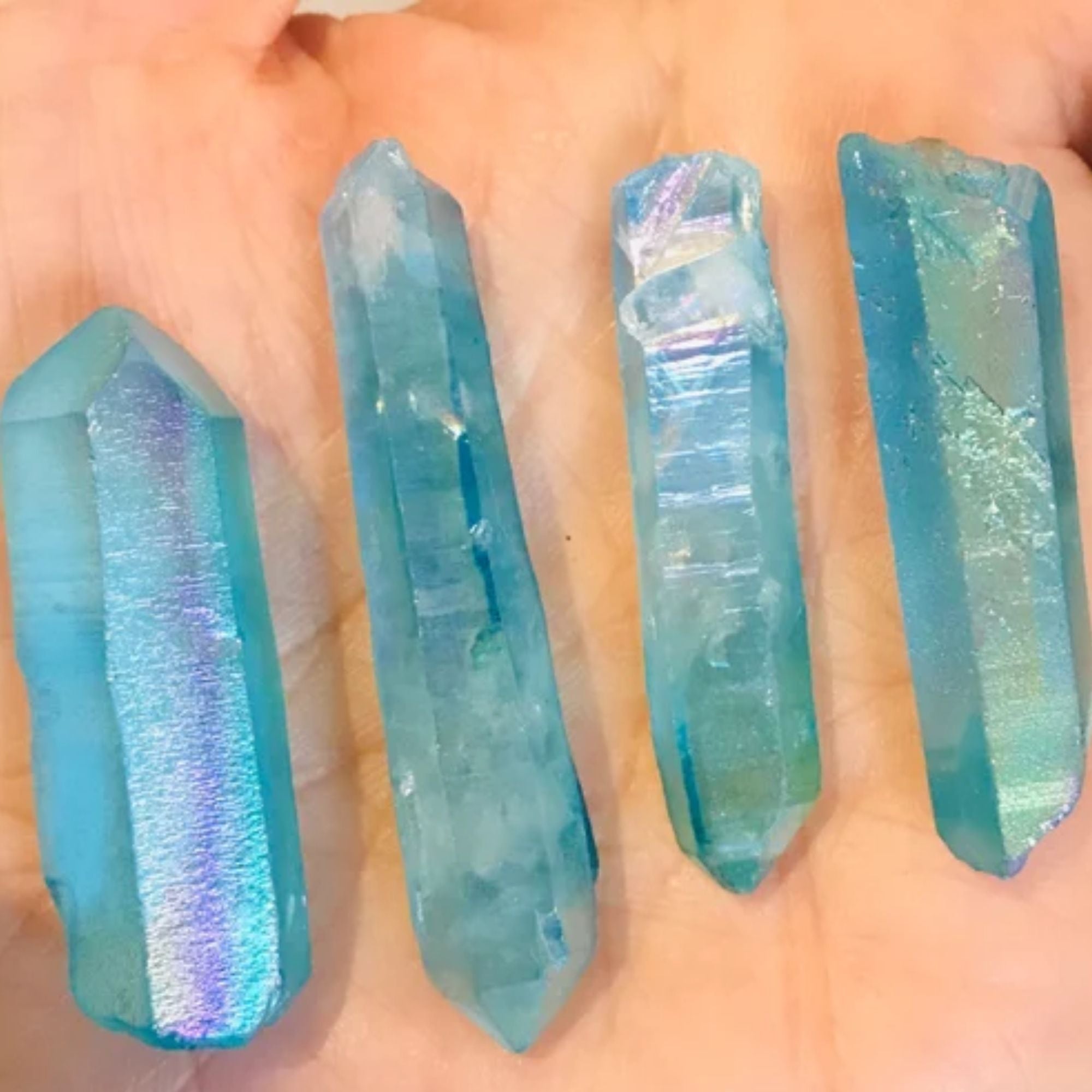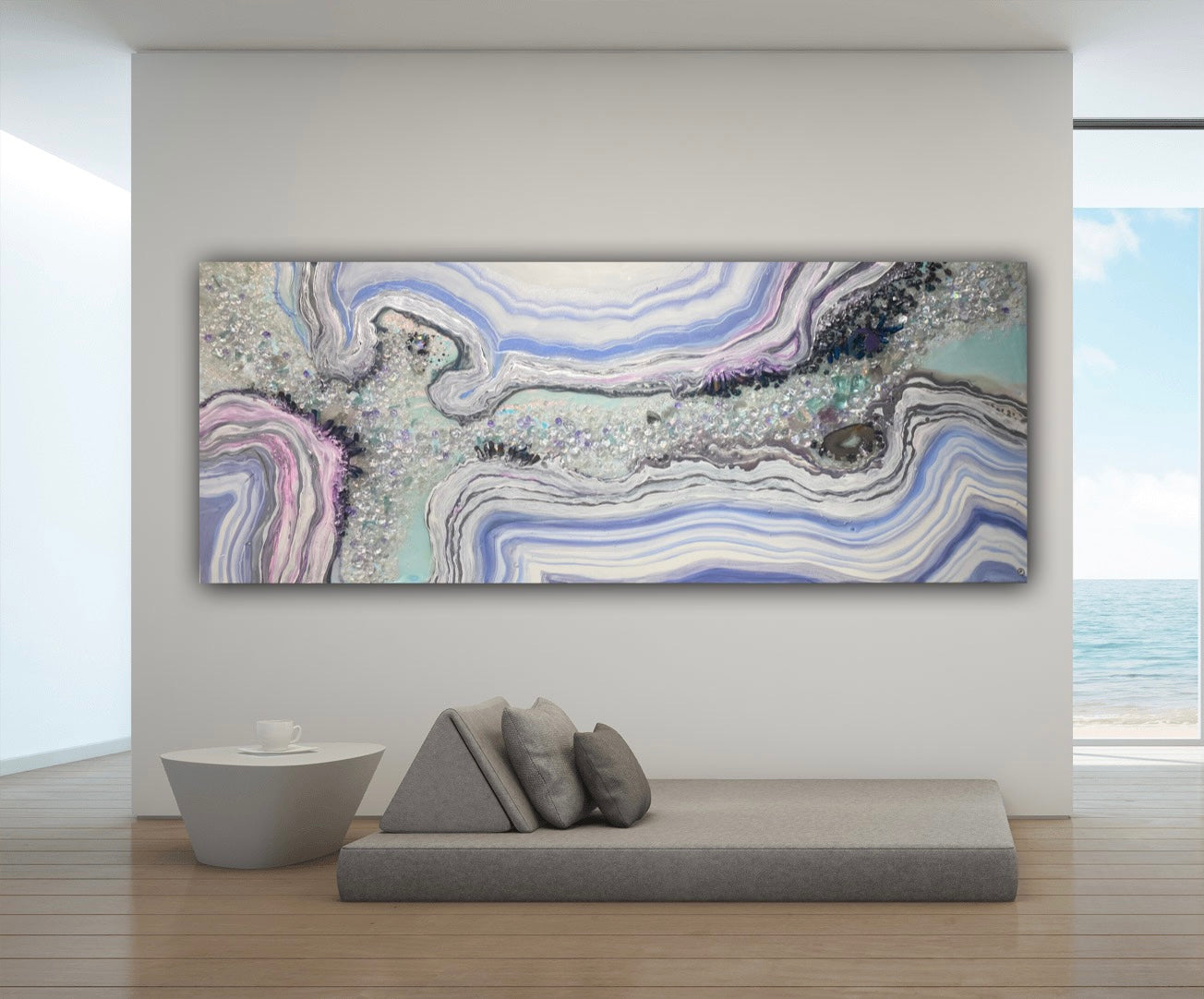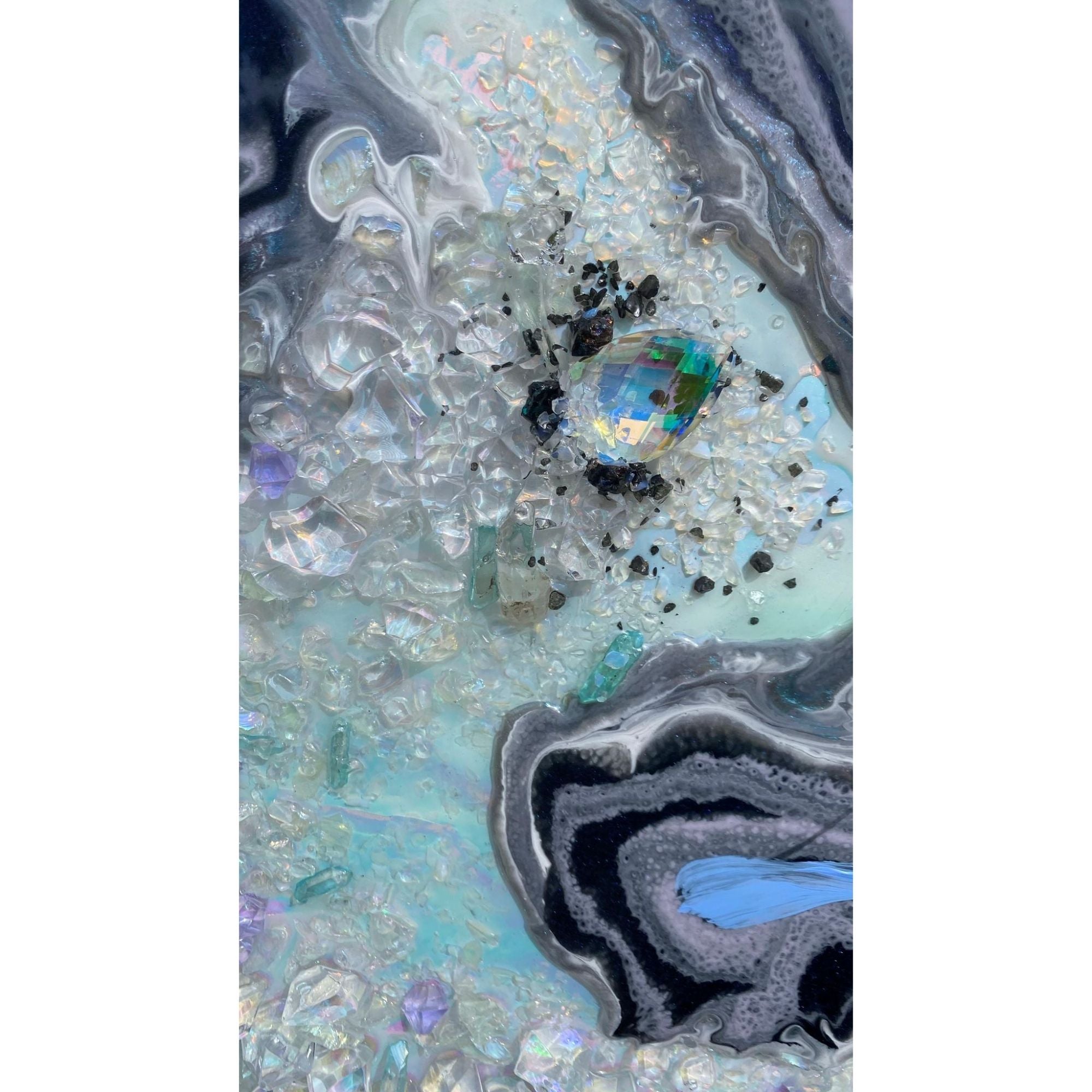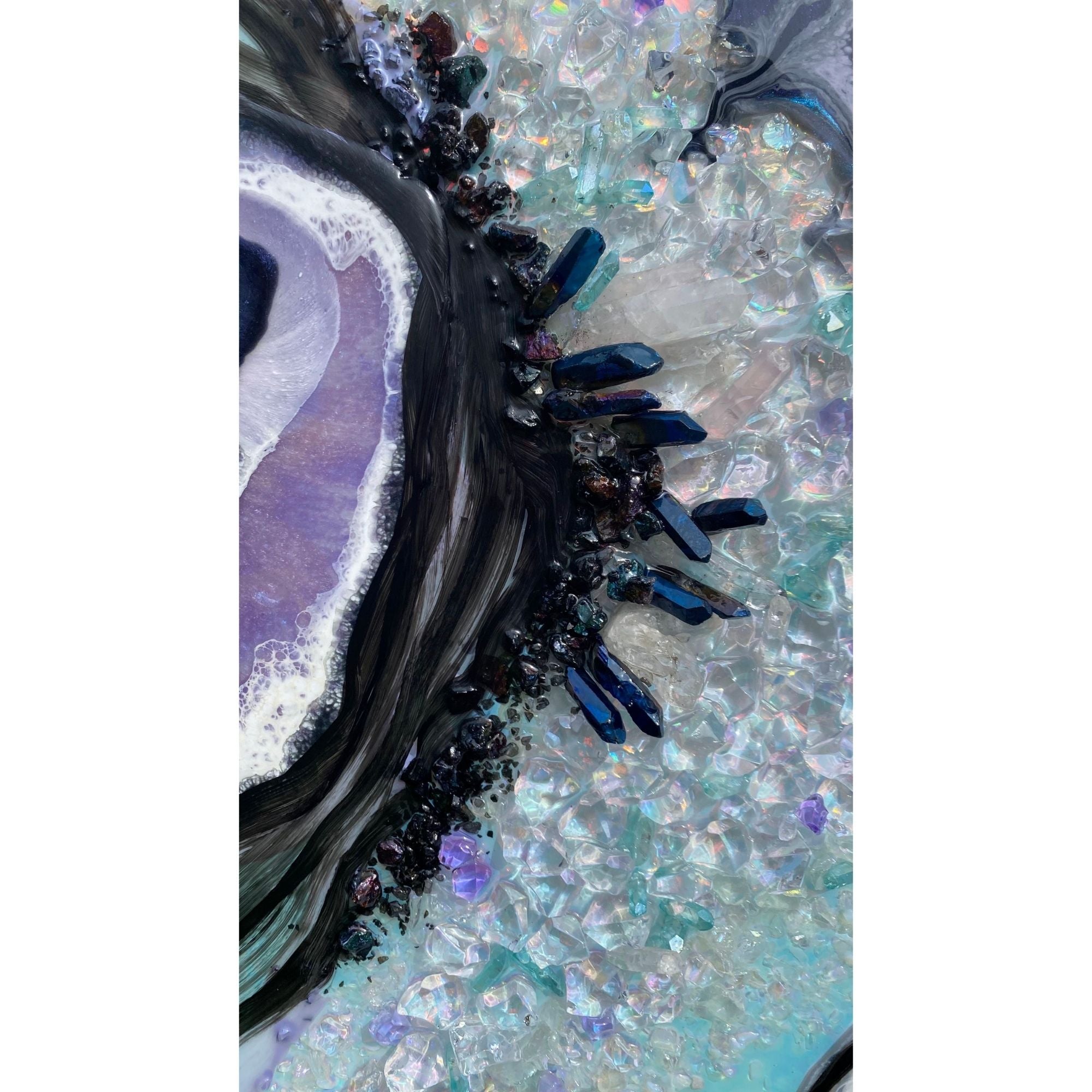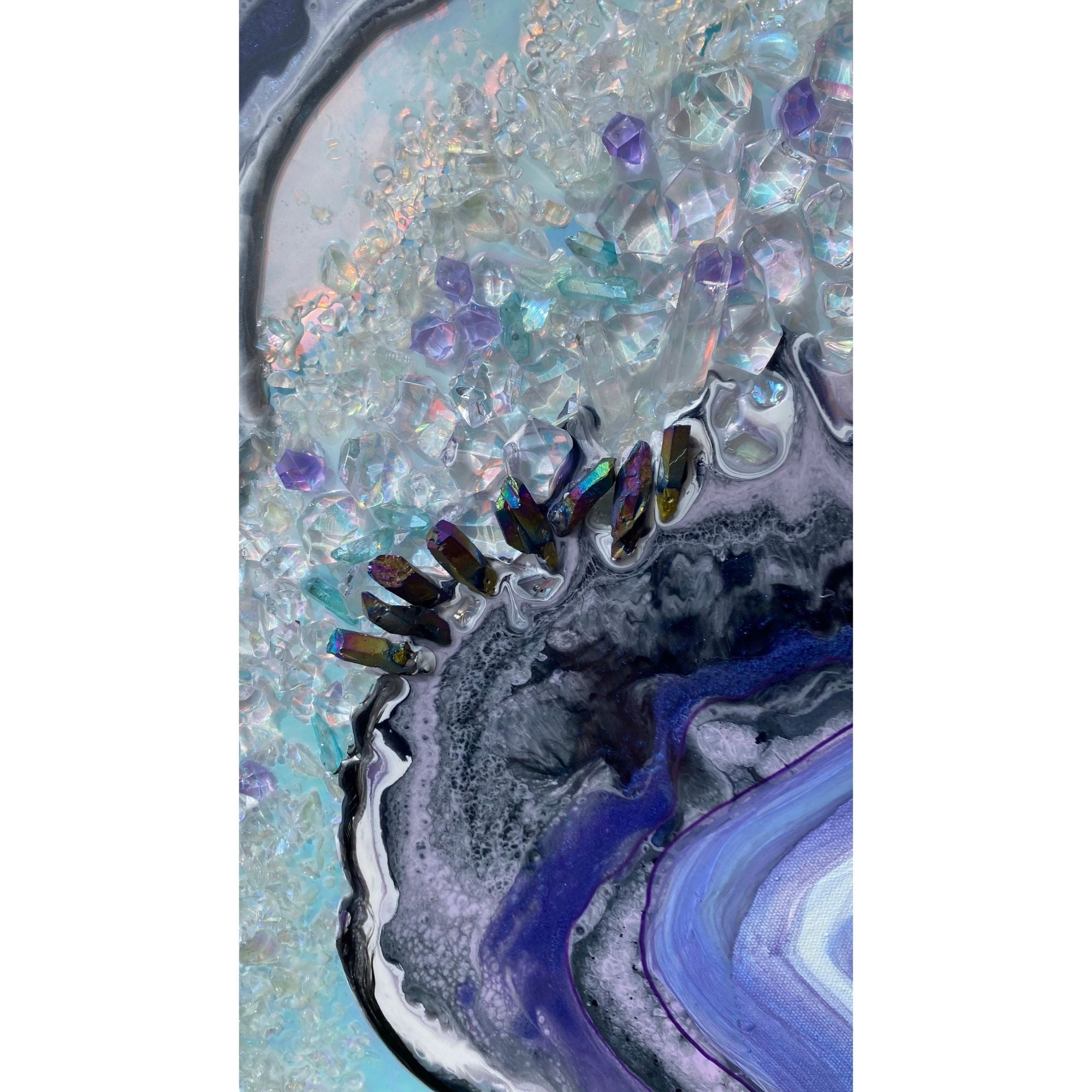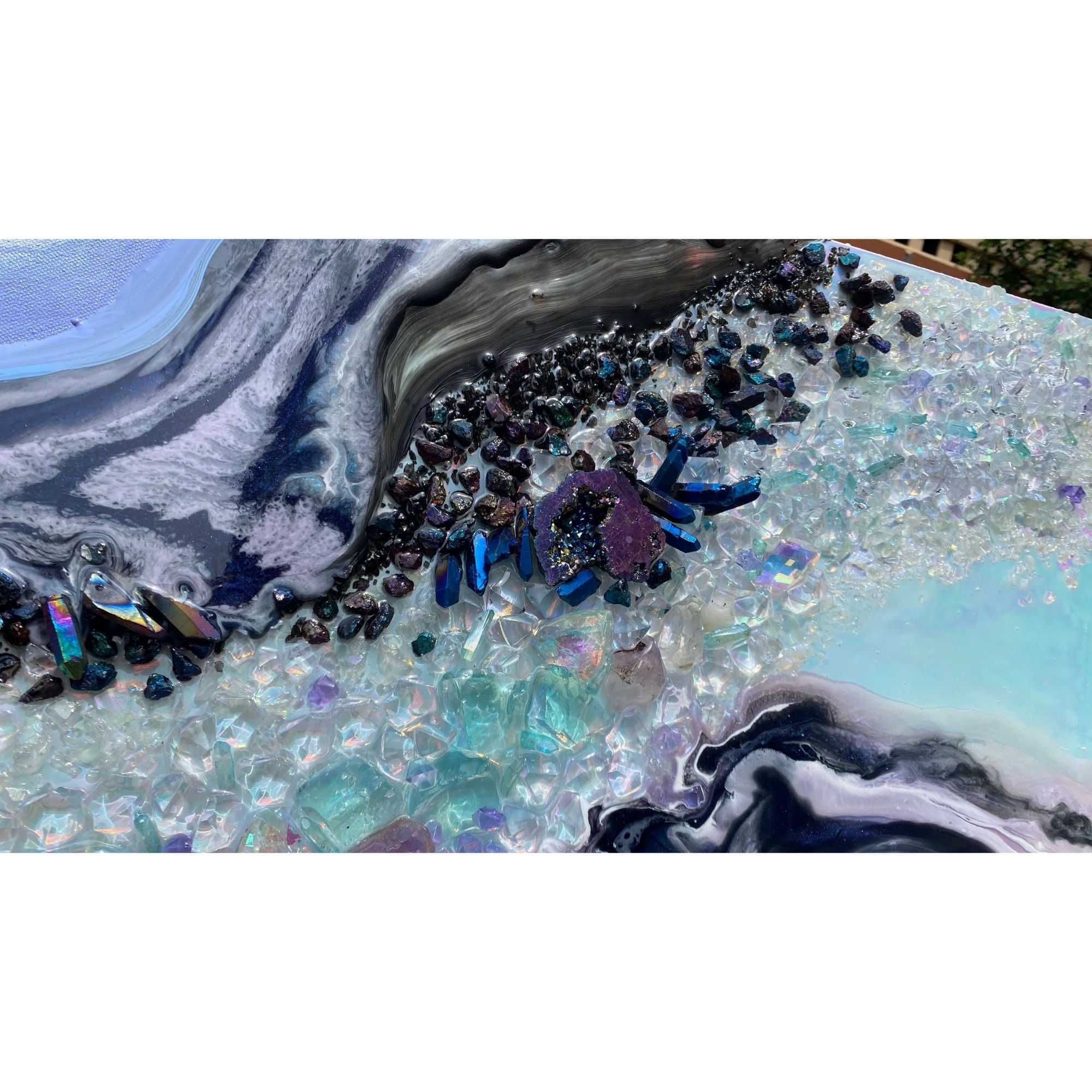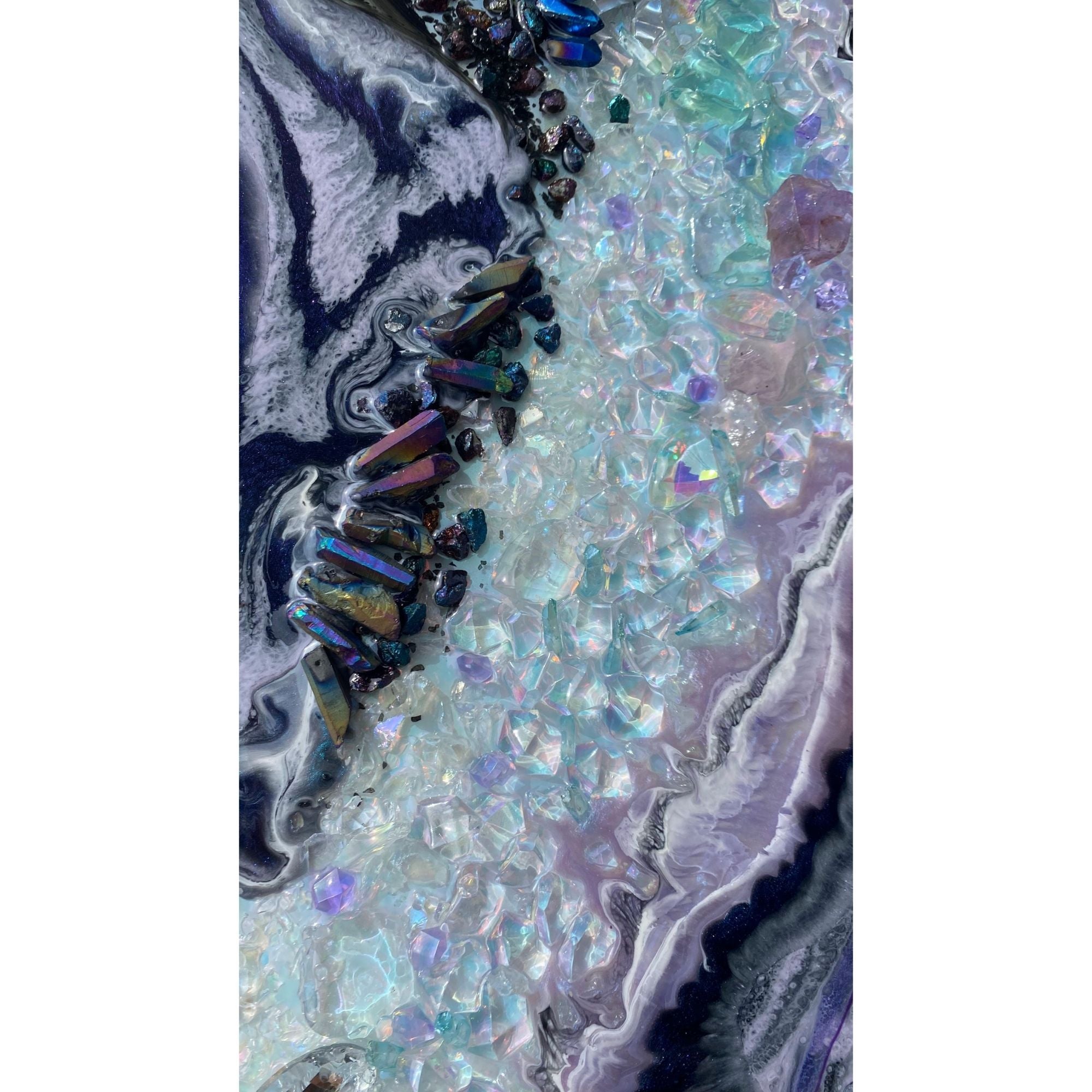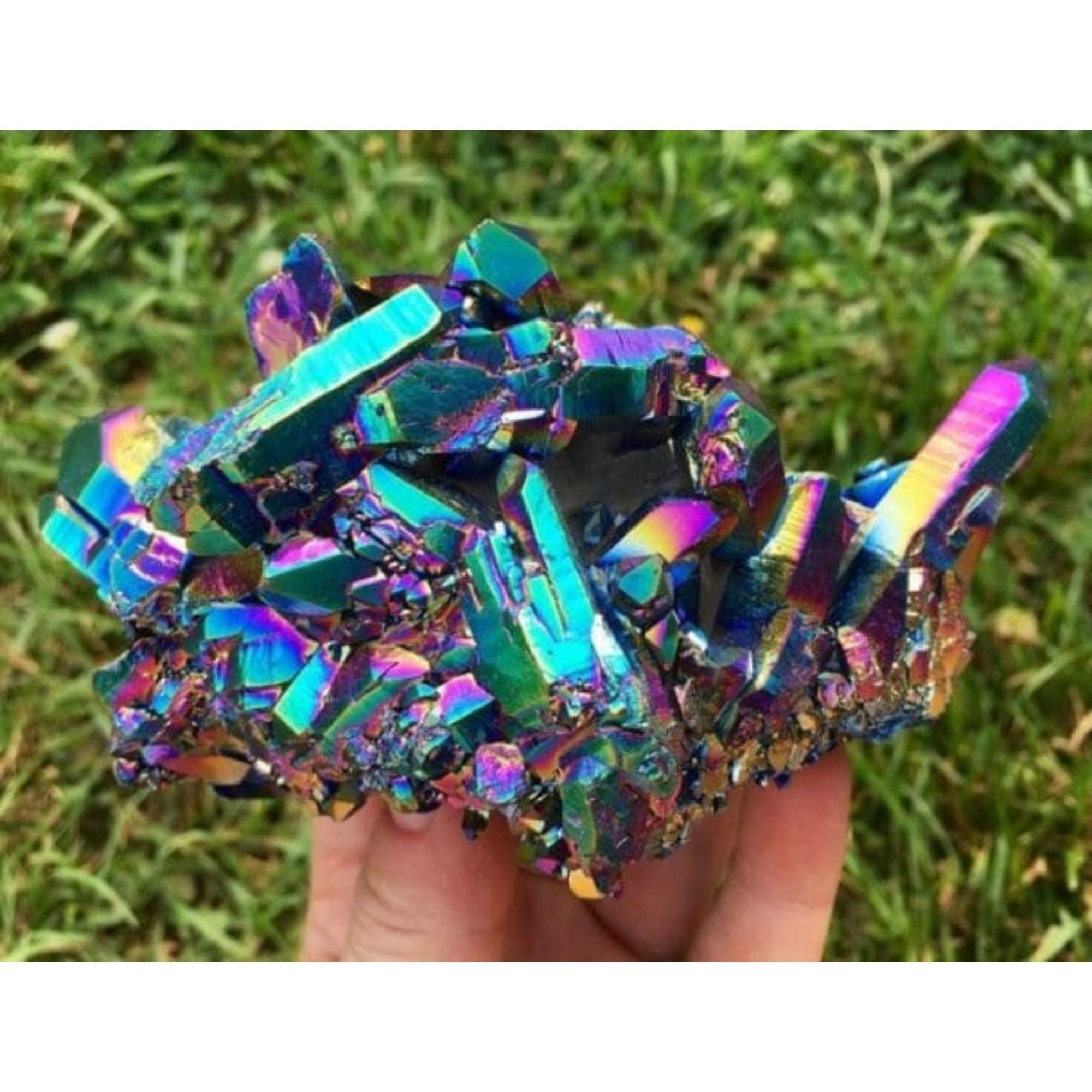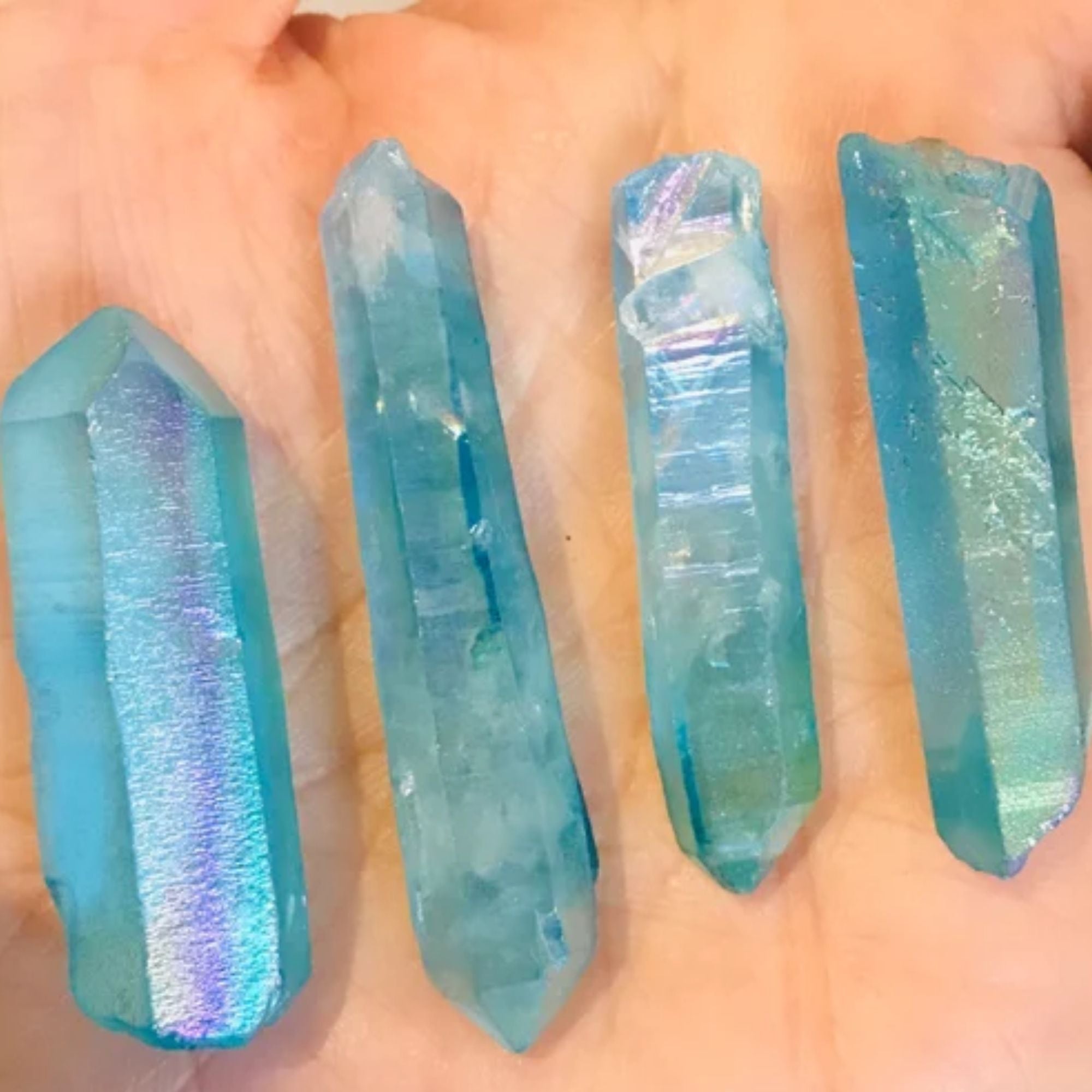 Blue Crystal Geode with Aqua aura quartz
Sophisticated and striking sparkling Aura crystal geode in very peri purple and white artwork with genuine Titanium Aura and Aqua Aura crystals, holographic shimmer, and color-changing pigments will be a centerpiece of attention and a good addition to other crystal accents in your interior. The crystals have holographic properties and change color from peachy pink to bright apple green when you move past the artwork.
Features:
    made with Genuine Crystals

    Shimmering Iridescent Hymn to Geode Crystal  beauty

    Sophisticated 3d accents ( up to 2 cm)

    Epoxy resin coating for preservation
Titanium Aura is a form of Quartz combined with titanium (the metal of power) by bonding titanium oxide onto its surface. What's it good for? Titanium quartz amplifies and magnifies healing energy and clears and cleanses chakras. It helps to amplify both body energy and healing thoughts.
Aqua Aura Quartz Crystals are a beautiful bright blue color and have very high and quite intense energy.
Their vibration activates all of the chakras and these crystals resonate strongly with an energy that is powerful to aid communication and psychic gifts.
These quartz crystals have very powerful metaphysical properties, and this is partly due to the fact that they are quartz crystals.
But it also relates to the layer of fine gold that covers the stone. 
Size of Artwork on the photo: 60 x 150 cm deep edge Canvas
It comes ready to hang.
Contact Me to get Free Mock up on Your wall
Chat Now - Send me a photo of Your wall and get Free Mock Up
Click "Chat" icon on right bottom corner of the page